We are often asked which countries we think are the most gay-friendly and welcoming. It's a hard one to answer.

We can either look at it from our own personal perspective travelling as a gay couple, or from the point of view of LGBTQ locals by analysing a countries rights and laws.
Ultimately, it comes down to a mix of both.
Drawing from our wealth of experience from travelling to over 100 countries, along with our interviews with gay locals from each place we've visited, we've put together this comprehensive list of what we think are the most gay-friendly countries in the world.

One very important decisive factor we've taken into account when putting together this list is whether the country has gay marriage laws. This is significant because we think that a government making the proactive stance of enforcing same-sex marriage laws is a big deal and shows a great duty of care to their LGBTQ citizens.
What we cover in this guide
STAY WITH A GAY LOCAL
Misterb&b is the Airbnb equivalent for the LGBTQ community. Unlike on Airbnb, you know your host is gay, avoiding any nasty surprises when you check in. It is also a great way to meet gay locals and discover the underground gay scene. Click below to get 10 € (or $10) off your first booking.
1. Canada
It's a no brainer for us. From our experience, unlike any other country we've visited, Canada goes over and above to welcome gay travellers. Where else in the world do you see the (straight white male) leader of a country leading a gay pride parade, waving a transgender flag, and crying out "Happy Pride"? We saw Justin Trudeau do this in person at the Fierte gay pride in Montreal. It made our hairs stand on end to see this!
Canada is also the only country we know of that hosts its own national Pride event, called "Canada Pride". The first one took place in Montreal in 2017. The next one will be in Winnipeg in 2020. Speaking of Pride, Toronto Pride is one of the largest in the world, attracting almost 1.5 million people.

It also says a lot that Canada was the first country to celebrate its LGBTQ community on its currency! In 2019, the new Canadian $1 coin was released, which commemorates the beginning of the LGBTQ rights battles.
Other fabulous facts about Canada: in 2005, Canada became the 4th country to legalise gay marriage (after Holland, Belgium and Spain). It also scored high on the PewGlobal study. In addition, every main city has a thriving gay scene, complete with rainbow crossings and numerous gay events taking place throughout the year. We loved the gay scene of Montreal, Toronto and Vancouver in particular. Read more in our interview with Barry from Toronto about gay life in Canada.
Oh Canada Canada Canada, we applaud and salut you, and wave our big giant Nomadic Boys rainbow flag in your honour!
2. Spain
We love Spain because of the large gay scenes and very liberal-minded accepting attitudes. Madrid, the gay capital of Europe, hosts one of the largest gay Pride events in the world. Barcelona itself is a popular LGBTQ hotspot particularly during the summer Circuit festival, with super gay-ville Sitges on its doorstep. Gran Canaria is another gay mecca getaway in Spain, as is Ibiza, which has some of the best gay clubs and beach parties. In fact, Spain has the majority of the best gay beaches in Europe.
Ask anyone what their favourite gay Pride event is and most will say Madrid. Ask any gay man where their favourite gay destination is in Europe and they will most likely include Sitges, Gran Canaria, Barcelona and/or Ibiza on their list. Yes, we're generalising a bit, but the point is that Spain has arguably the highest number of gay-friendly destinations.
In terms of gay marriage, Spain was the third country in the world to legalise same-sex marriage in 2005. We found Spain to not only be an LGBTQ trailblazer, but also a destination which gay travellers want to keep coming back to – including ourselves. Hey, we just can't resist a good tango! Read more in our gay guide to Barcelona and also to Sitges.
3. The Netherlands
There are few places in the world where we feel comfortable walking in the streets holding hands outside of the gay village, and Holland is one of them. When it comes to progressive laws and equality, the Netherlands is one of the most culturally liberal places in the world. It's certainly the most progressive we've been to.
The Netherlands was the first country to legalise gay marriage in 2001. It was also one of the first countries to decriminalise homosexuality in 1811. Equal rights laws banning discrimination on grounds of sexual orientation were introduced as early as 1994, and in addition, the country has very lenient adoption and transgender laws.

In an Ifop poll carried in 2013, it showed that a whopping 85% of the Dutch population supported same-sex marriage and adoption.
Amsterdam is well known for being a very gay friendly city, with one of the most unique Pride events – a parade of floats on boats through the famous canals. It also has a national "Homomonument", completed in 1987, which was the first monument in the world to commemorate homosexuals persecuted and killed during World War 2.
4. Sweden
We love their gay slogan: "gay since 1944" – the year Sweden decriminalised homosexuality.
Sweden has one of the most progressive LGBTQ laws, including gay marriages (since 2009), adoption laws (since 2003) and extremely comprehensive anti-discrimination laws.
In terms of Pride events, there are more Pride festivals per-capita in Sweden than anywhere else in the world, with over 30 different Pride celebrations taking place across the country throughout the year. Stockholm and Gothenburg Pride are one of the largest (which have between them hosted Europride no fewer than 3 times!).
And of course, there is Sweden in the Eurovision Song Contest: the massive (unofficial) gay European annual festival. Not only did Sweden give us ABBA in 1974, but they are also just sitting behind Ireland in being the most successful country in competing in Eurovision.
Pluus, two words: Måns Zelmerlöw…
5. Portugal
Portugal's pink standing has shot up massively over the past decade. After a long period of oppression during the "Estado Novo" years (between 1933-1974), Portugal has evolved massively.

It began by decriminalising homosexuality in 1982, before legalising gay marriage in 2010 (becoming country #8 to do so), adoption in 2016, and in 2011, it passed the Law of Gender Identity (one of the most advanced trans-friendly laws in the world). Portugal is also one of the few countries to have an outright ban in its constitution against discrimination on sexual orientation (Article 13).
Lisbon has a fantastic gay scene with many gay bars, clubs and parties particularly around the Bairro Alto and Principe Real areas. Porto is another popular tourist hotspot north of Lisbon with an active gay scene, particularly around the Galaria de Paris area. Down towards the south in the Algarve, there are gay scenes in Albufeira, Tavira and Portimão.
And let's not forget, Cristiano Ronaldo – Portugal's super sexy football stud and recently voted gay icon…!

(clears throat before putting on best RuPaul impression): Ronaldo, in the speedo challenge, you blue us away, condragulations you're the winner of this week's challenge!
6. Iceland
Despite having their country hold the word 'ice' in its name, these natives have hearts filled with warmth!

Iceland for us is one of the most gay-friendly countries in the world for so many reasons. Gay marriage was ticked off in June 2010 with a unanimous vote in the Icelandic Althing (the national parliament of Iceland). Normally in same-sex marriage debates, you have a sad minority droning on about how unnatural we are and how we pollute the sanctity of marriage etc etc… But not in Iceland! Gay marriage laws passed here with flying pink colours!
Iceland has long been holding the pink flag proudly when it famously elected the world's first ever openly gay national leader, prime minister Jóhanna Sigurðardóttir in February 2009. She then went on to marry her partner, Jónína Leósdóttir in 2010, which made the country a popular gay wedding destination. We also love that Iceland has featured so much in one of our favourite LGBTQ Netflix shows – "Sense8", and they have LGBTQ events happening throughout the year, like Rainbow Reykjavik in the winter months.
And if Iceland couldn't get any gayer, former (heterosexual) mayor of Reykjavík, Jón Gnarr, famously attended the 2010 Reykjavík Pride Parade dressed in full drag:
7. Germany
Although Germany was a late attendant to the gay marriage party (legalised in 2017), the country has long been famous as being one of the gayest countries in the world. Those of us who have seen the musical 'Cabaret' will certainly agree…
We can't get enough of the German gay scene, especially Berlin. Unlike all the other European cities, which tend to have a rather limited scope for LGBTQ spaces, Berlin has a wide and diverse gay scene where everyone from the community can find refuge in. Whether you're a perky twink or a rough and ready leather daddy, there's something for you!
Schöneberg in Berlin was the first ever gay village in the world when it took off as a LGBTQ mecca in the 1920s. Since then, so many cities around the globe have adopted a similar model where the gay community can share a safe space and support local queer businesses.
Germany also has an array of fabulous politicians including Berlin's former Mayor, Klaus Wowereit, who outed himself with the famous words – "Ich bin schwul – und das ist auch gut so!" which translates as "I am gay – and that's a good thing!"...we hear you girl!
We met Finn Ballard in Berlin, a female to male transgender, who told us why Germany is one of the most appealing places in Europe for trans people to live. In terms of parties, Berlin has some of the best fetish and kinky clubs, not to mention the infamous and super exclusive "Berghain" mega-club. The Christopher Street Day Berlin Pride in July along with Cologne Pride are considered one of the best gay Pride events.
Finally, in a study by the Dalia Research in which it was discovered that 10% of Europeans identify as something other than heterosexual, it was found that Germany has the highest share of Europeans who identify as LGBTQ (7.4%), closely followed by Spain (6.9%).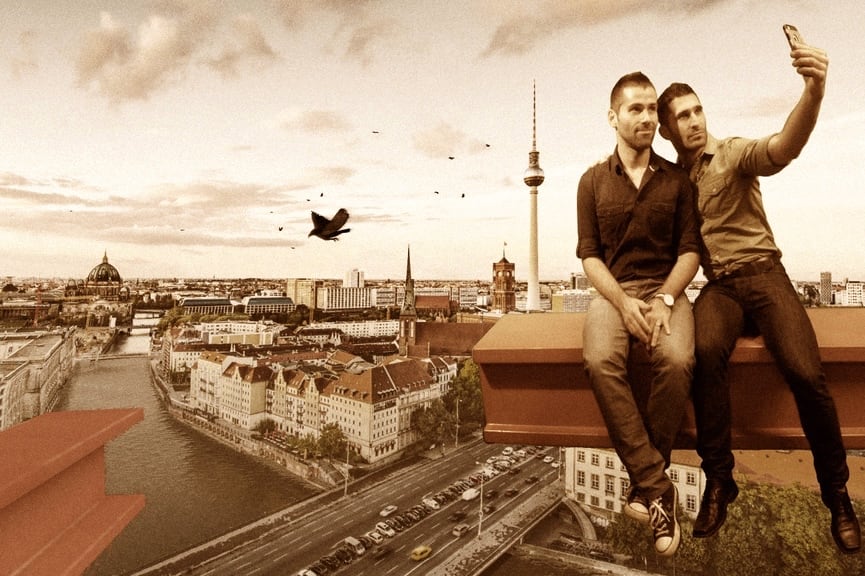 8. Malta
Say what? A staunchly Catholic country, which didn't legalise divorce until 2011 and still bans abortion? Thank you….next!

But wait…hear us out!
Malta may have some laws lagging behind in the Dark Ages, but its track record towards LGBTQ people is pretty decent.
For instance, In 2017, The United Nation's Head of Equality and Non-Discrimination (OHCHR), Charles Radcliffe, was full of praise for Malta, calling it "a beacon of human rights for LGBTIQ issues". He also said that Malta has become the "gold standard" with regards to LGBTQI reforms.
So what happened in the last 5 years that has helped transform Malta into one of the most gay-friendly countries in the world?
It all began in 2013 when the progressive centre-left Labour Party, led by Prime Minister Joseph Muscat, came to power and prioritised gay-friendly policies led by the proactive Minister for Equality, Helena Dalli. For example, Malta became the first country in Europe to ban conversion therapy (a law passed unanimously in 2016) and also changed the language used to refer to domestic and family relationships in legal documents, making them gender-neutral.
In 2017, Malta legalised gay marriage along with full adoption rights. In addition, the age at which people can independently request for their gender to be changed in official documents has been lowered from 18 to 16. Reforms like these spearhead Malta into our list of the most gay-friendly countries in the world.
And of course, let's not forget that Malta is always one of the most fun and enthusiastic entries for the Eurovision Song Contest, especially cutie Fabrizio Faniello!
9. Belgium
Belgium's LGBTQ history is enough to make it into any list of the gayest countries in the world. In 2003, it became the 2nd country to legalise gay marriage, as well as one of the first to pass transgender and anti-discrimination laws. Interestingly, Belgium was also the second country (after France) to decriminalise homosexuality back in 1795.
Belgium has also had its fair share of openly gay politicians, including the world's second openly gay head of government, former Prime Minister, Elio Di Rupo (2011-2014). We also love that Belgium has a "Rainbow Cops" police force who are specifically trained to handle LGBTQ issues and/or attacks.
Finally, we particularly love Belgium because it has some of the best gay parties in Europe, including the monthly La Demence in Brussels, SPEK in Antwerp and the annual Unicorn Festival in July.
10. New Zealand
New Zealand has for decades been one of the most gay-and trans-friendly countries in the world. From as far back as 1993, they began passing super progressive anti-discrimination laws, such as removing the LGBTQ ban on the military, introducing the right to change legal gender, and introducing same-sex marriage.
New Zealand is also notorious for having many openly gay ministers in its Parliament, like Grant Robertson, Louisa Wall, Charles, Chauvel and Georgina Beyer (who was the first transgender mayor in the world when she became Mayor of Carterton in 1995).
Pride events have been taking place in New Zealand since the 1970s, with the largest in Wellington and Auckland. Both cities also have large gay scenes, with an equally large LGBTQ community thriving. Finally, the Prime Minister, Jacinda Ardern, became the country's first leader to march in a gay Pride parade in Auckland in 2018:
11. Argentina
In 2010, Argentina became the first country in Latin America to legalise gay marriage, making it the 10th in the world to do so, and the 2nd in the Americas (after Canada). It also has progressive laws for adoption, and when the gender identity laws were introduced in 2012, Argentina became the world's most transgender-friendly country.
We have always felt welcomed everywhere during our travels in Argentina and love returning here. We also love that the government actively supports and funds gay events, in particular, the GNetwork360 conference every August and the BA Pride in November, which is one of the best Pride events in Latin America.
We love the gay scene of Buenos Aires because of the queer milongas (tango dance halls). Most cities in Argentina have a gay scene, such as Mendoza and Córdoba. The city of Rosario is considered the most gay-friendly and liberal-minded place in Argentina, often leading the way for proactive change. Puerto Madryn in Patagonia offers a "Casamiento Express" (Express Marriage) package for gay couples visiting, in which anyone regardless of nationality can get married in just 5 days.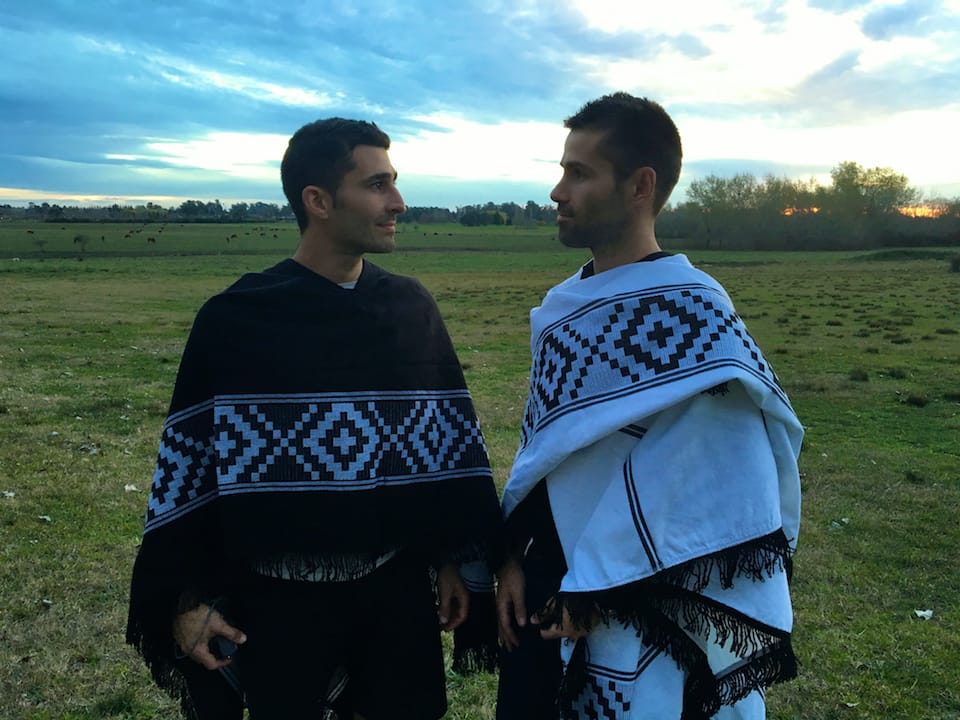 12. United Kingdom
The UK will always have a special place in our hearts, especially Stefan's home city, London. This is where we met, back in February 2009 in Soho's GAY Bar. London has one of the best gay scenes in the world (we are very biased of course!) with several gay villages spread all around the city, such as Soho in the centre, Vauxhall and Clapham in the South, and Hackney in the East.
London Pride is one of the best Pride events in the world, attracting crowds of over 1 million. Just like Canada, almost every big city across the UK has its own Pride event. In addition, most other cities in England have gay villages, in particular, Brighton and Canal Street in Manchester, which are both huge LGBTQ havens.
Finally, in terms of gay marriage laws, the Queen proudly gave her assent to the same-sex marriage law in 2013. Then in 2018, the UK saw the first Royal gay wedding when the Queen's cousin, Lord Ivar Mountbatten, married his partner, James Coyle.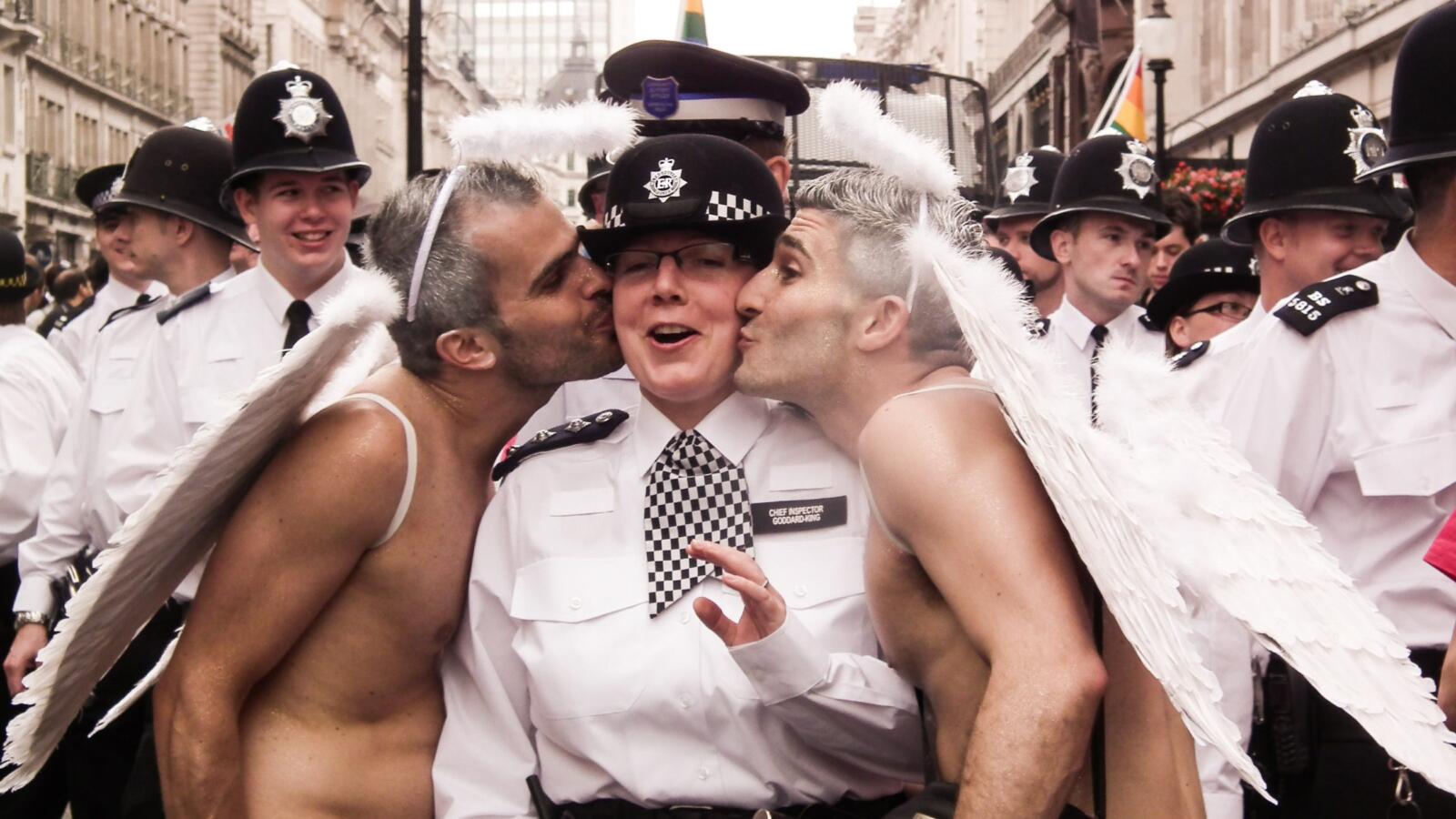 13. France
Just like the UK, France joined the gay marriage club in 2013, however, it was in actual fact, the first ever country in the world to decriminalise homosexuality back in 1791.

France has long held a belief of "laissez-faire" towards sexuality, i.e not interfering in matters that may seem too personal, and respecting the privacy of others. For example, former President Mitterand was able to have a mistress and illegitimate daughter during his 14 years in office without the media pestering him on the subject. If that had happened anywhere else in the world, it would have been a huge scandal!

France is known as a pretty laid back country when it comes to…well, anything! They're not afraid to shy away from romance, so any intimate displays in public are just treated as an everyday occurrence.
The French don't bat an eyelid if you tell them you're gay and you will never have any problems with gay bashing in France unless you go to a low-income suburb inhabited mainly by immigrants, which as a tourist, you're unlikely to do.
Famous not-to-miss gay events in France include Paris Pride in June and the very unique "Queernaval", which is the LGBTQ segment of the Nice Carnival in February:
14. Norway
Norway is the most expensive place we've ever been to, but when it comes to gay-friendliness, the Norwegians have long been a trailblazer.

In 1981, Norway became one of the first countries in the world to pass anti-discrimination laws, which included sexual orientation. In terms of gay marriage, Norway made this law in 2009, and then in 2016, it became the 4th country in Europe to allow change of legal gender based solely on self-determination. Norway was also ranked as the best country for LGBT workers.
Oslo is the capital and main gay hub of the country. It has quite a big gay scene with numerous queer events taking place. But you need to bring a LOT of cash to get by here, it sure ain't cheap!
15. Finland
Helsinki is totally underrated. It was one of the places in Europe where we felt totally safe to walk the streets holding hands, knowing that no one would bat an eyelid!
Whilst the gay scene of Helsinki is quite small, the Pride in June is super popular, attracting crowds of around 100,000. Remember this is the home of the homoerotic fetish Tom of Finland art, which was immortalised in postage stamps!
Yup, you read right: Finland is so gay-friendly, that even the postal stamps are gay!
In terms of LGBTQ rights, Finland has had anti-discrimination laws in place since the 1990s, long before most other countries. Gay marriage was introduced in 2017 and it has had progressive trans-friendly laws since 2002.
16. Denmark
The famous home of Lego is Lonely Planet's pick as the most gay-friendly place on Earth. Denmark has, for many years, been a pink trailblazer, legalising homosexuality as far back as 1933 and then in 1989, becoming the first country in the world to legally recognise registered same-sex partnerships.
In addition, LGBTQ people have been allowed to serve in the Danish military as far back as 1978, as well as having the right to change legal gender introduced in 1929 (take note, you absolutely need to watch 'The Danish Girl'?), and gay marriage was made law in 2012. Pretty impressive!
The capital, Copenhagen, has the country's largest gay scene which includes one of Europe's oldest LGBTQ bars: Centralhjørnet, which opened in 1917!
As a gay couple in Copenhagen, we felt completely safe and free; public displays of affections were never an issue for us in Denmark. We loved being able to stroll through Tivoli Gardens holding hands, not having to first carry out a detailed risk assessment!
17. Uruguay
"In Uruguay, every guy is at least bisexual…" so said our friends in Montevideo when we first arrived. Whether or not there's any truth in this, we certainly found Uruguay to be one of the most liberal and gay-friendly countries in the world.
For a continent with such a strong influence from the Catholic Church, Uruguay has managed to cut away from this, with a strict separation of state and church dating back to the early 1900s. This is what has allowed it to evolve into the liberal haven it is today. For example, it has very lax marijuana laws. It became the 1st country in South America to introduce the Welfare State in the early 1900s, the first to legalise abortions in 2012, and, with regards to same-sex marriage laws, this was introduced in 2013.
The majority of the gay life in Uruguay can be found in Montevideo and to a lesser extent, in Punta. Find out more in our detailed itinerary to Uruguay and in our interview with local boy Rodrigo from Montevideo.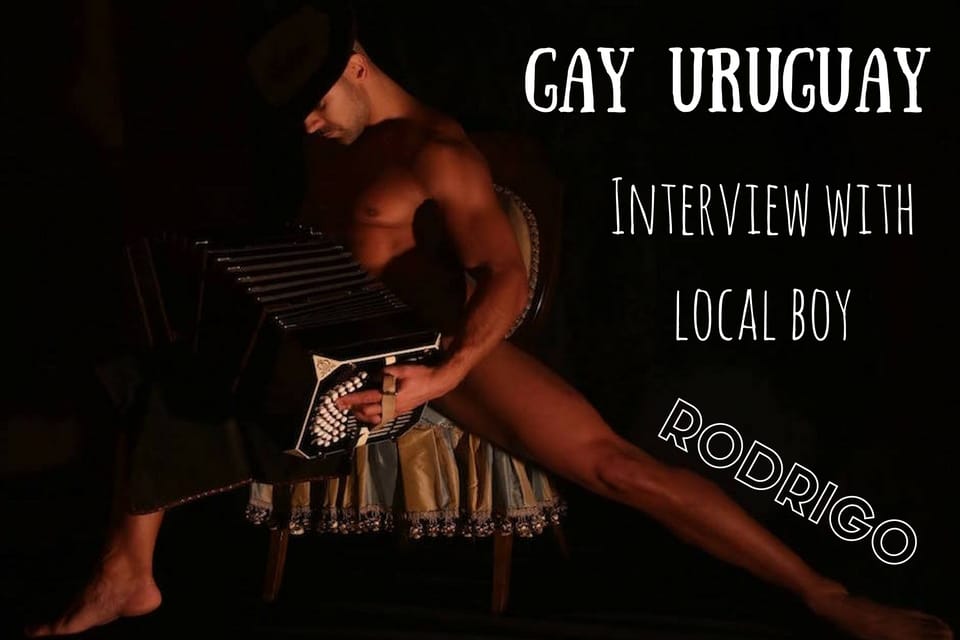 18. USA
Oh…the USA. The world equivalent to the drunk aunt who shows up late to your wedding, makes a few rude comments, and yet we still love her because she knows the best way to party!

Ok, in fairness to the USA, it has done wonders for the LGBTQ community, for both its citizens and those living elsewhere. Many countries turn to it for their media consumption, which provides a lot of queer Americans with an international platform.

Leaving our current ill-feelings towards Trump for a second, we have to appreciate that the bulk of modern-day popular LGBTQ culture emanates from the States. Some might argue that we might not be as far in the LGBTQ global movement if it hadn't been for the USA.

From the invention of the rainbow flag, the 1969 Stonewall protests that led to the birth of Pride, or even 'RuPaul's Drag Race', the United State's strong presence on the global scene has inspired LGBTQ movements across the world.
For instance, when we were travelling across Latin America, we saw just how influential the US is in LGBTQ communities worldwide. For example, after the US Supreme Court legalised gay marriages in 2015, it caused this beautiful pink–domino-like effect to ripple across the rest of the continent, with more countries also striving towards marriage equality.
Yet, whilst the US is home to gay meccas like San Francisco, Fire Island and Fort Lauderdale, it also has a major problem with homophobia, usually led by religious fundamentalists. This has more recently come to light under Trump, with the transgender military ban, cuts to HIV/AIDS funding and instructing US embassies around the world not to fly the Pride flag…
19. Taiwan
Whether or not you accept Taiwan as a "country" (it has its own set of laws, flag, currency, national anthem, so is it truly part of China?), we cannot have a list of gay-friendly countries in the world and not include it. In 2019, it famously became the first place in Asia to legalise gay marriages! This is a big deal for a continent, which has quite a bad track record when it comes to LGBTQ rights. Find out more in our list of the most gay-friendly countries in Asia.
Taiwan also has the largest gay festival in Asia – Taipei Pride, which attracts crowds of around 150,000. Taipei also has one of the best gay scenes in Asia, with many queer hangouts spread out between two villages. Find out more about gay life in Taiwan in our interview with local boy Po-Hung.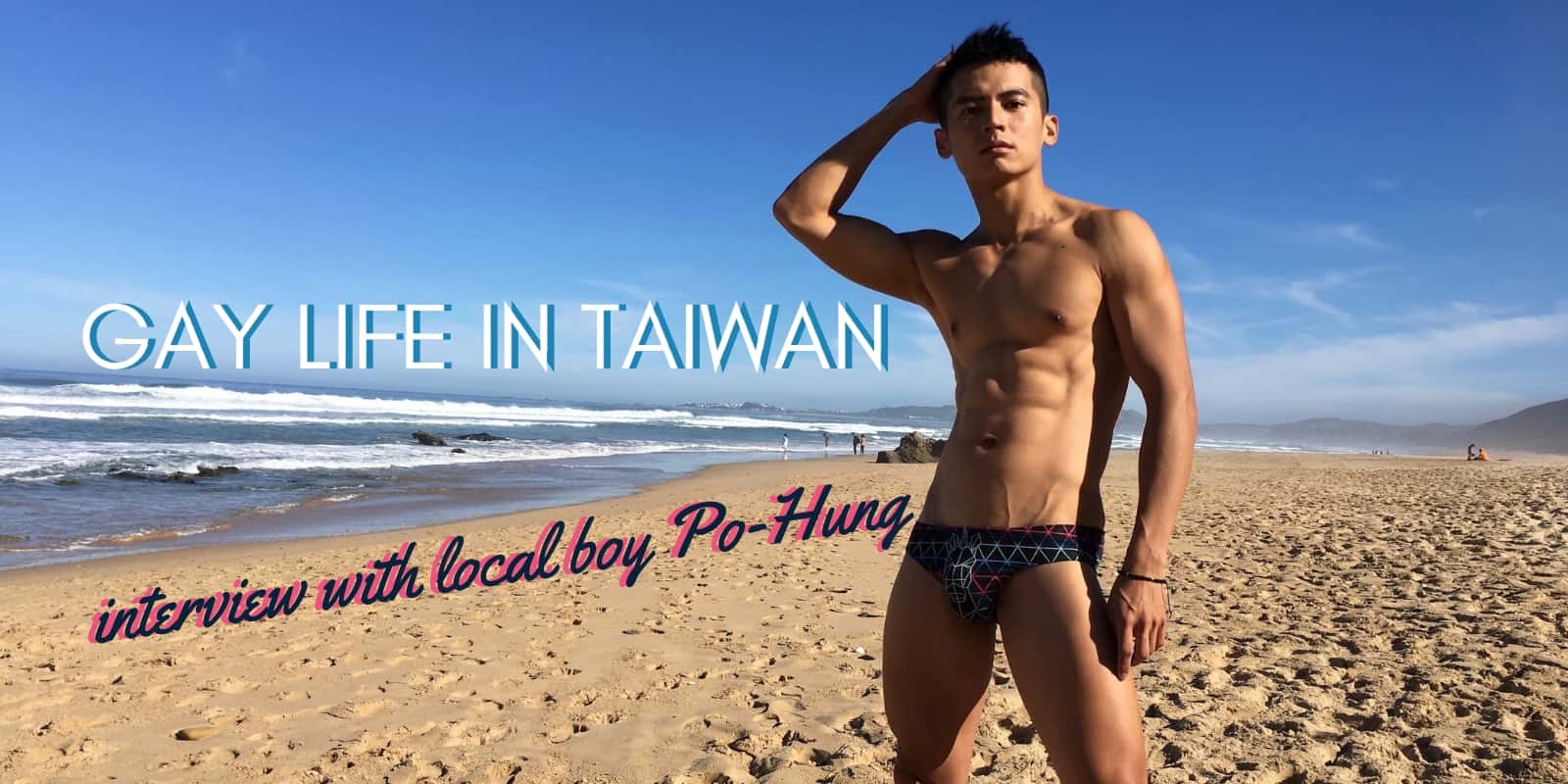 20. South Africa
Africa as a continent is still lagging behind a great deal in terms of its treatment towards LGBTQ folk.

However, South Africa really makes itself count as being the only African country represented on this list.

In 1995, under Nelson Mandela, South Africa became the first country in the world to introduce LGBTQ rights in its constitution. It subsequently became one of the first countries to legalise gay marriage in 2006 and has very progressive transgender laws.
Johannesburg and Cape Town have the largest LGBTQ communities in South Africa, with Pride events taking place in the major cities. The largest is Johannesburg's in October, which has been nicknamed the "Pride of Africa" because it is the largest (and one of the fewest) in the entire continent.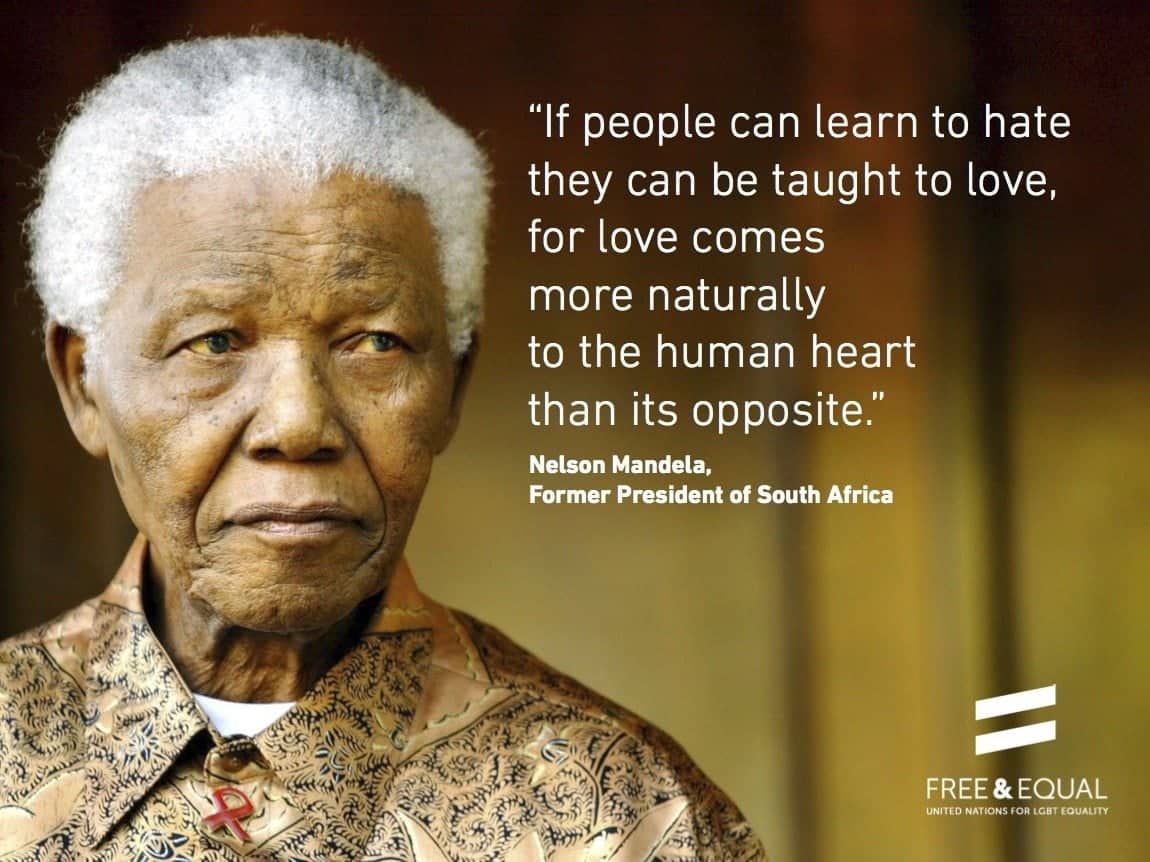 21. Austria
The home of Conchita Wurst was traditionally quite a conservative Catholic country, however, over the past decade, it has evolved massively to become a pink haven in Central Europe. You could say it… rose like a Phoenix???!
It passed same-sex marriage laws in 2019, along with an array of progressive transgender legislation. In the same year, the very picturesque capital, Vienna, hosted Europe's largest gay festival: EuroPride.
We felt welcomed everywhere we went and felt comfortable holding hands in public.

Cities like Vienna and Salzburg even have same-sex couples on their traffic lights when signalling if it is safe to cross. It's too cute…
Find out more in our gay travel guide to Vienna.
22. Colombia
Mention Colombia to someone and the words cocaine and Narcos Netflix! will inevitably come up in conversation. Over the past few decades, Colombia has completely revolutionised to become one of the most gay-friendly countries in Latin America, and in the world, with gay marriage laws passed in 2016.

Latin America has come a long way in its attitudes towards the LGBTQ community. With neighbours like Brazil and Argentina, is it any wonder Colombia is one of the more tolerant countries in the world?

The culture itself is saturated in all things gay people love. Passionate dancing, beautiful men, and sparkling wear, Colombia is fast becoming a haven for all LGBTQ travellers.

With big hearts, and hips that don't lie (you can't talk about Colombia without mentioning Shakira), Colombians are one of the most LGBTQ accepting people in the world! And if that wasn't enough, they've only gone and elected a fabulous gay mayor in Bogota in October 2019: Ms Claudia Lopez!
Find out more about gay life in Colombia in our interview with Jesus from Barranquilla.
23. Australia
Two things come to mind when we think of Australia. Hot men working on ranches under the blisteringly hot sun, and gay icon, Kylie Minogue!

Having travelled through the land Down Under, it was an easy decision to add Australia to the list. It may not be the same Oz that Judy Garland found herself lost in, in what is perhaps the greatest movie of all time, but it is equally as colourful and welcoming.

Over the last decade, Australia has grown more and more fabulous, culminating with the Marriage Law Postal Survey in September 2017, in which a whopping 61.6% voted YES to marriage equality. In addition, the 2013 Pew Research Center poll found that 79% of Australians agreed that homosexuality should be accepted by society, which was the 5th highest (after Spain, Germany, Canada, and the Czech Republic).
Sydney's Mardi Gras is notorious for having one of the best gay scenes in the world, as well as one of the most iconic LGBTQ festivals: the Mardi Gras festival in February / March. Hundreds of thousands of people from all over the world travel to this festival because it really is that good!

And let's not forget this is a country that is so gay, that it demanded itself an annual spot in the Eurovision!
24. Ireland
Just like Malta, Irish society has recently transformed massively with regards to LGBTQ rights. What used to be a very conservative country, Ireland has certainly 'come out of the closet' in regards to attitudes towards LGBT people.

The Irish public as a whole has said 'sashay away' to homophobic attitudes and are embracing their spot as one of the world's most progressive countries in the world when it comes to LGBTQ rights.
In 2015, Ireland became the first nation in the world to legalise same-sex marriage on a national level by a popular vote. And it didn't stop there, in 2017, an openly gay man, Leo Varadkar, became the leader of Ireland (Taoiseach). We saw Leo Varadkar in person, marching in the Canada Pride in Montreal in 2017 alongside Justin Trudeau, and love that he frequently stands up for LGBTQ rights, particularly when he met homophobe Mike Pence in 2019.

In the capital, Dublin, there are tons of LGBT hangout spots, most notably The George. With different events on every night of the week, you'll be treated to a different spectacle any night you decide to go!

And then, of course, they are the undisputed Eurovision champions, having won the competition a record-breaking 7 times. A country that has won the gay Olympics the most times is certainly going to be pretty gay!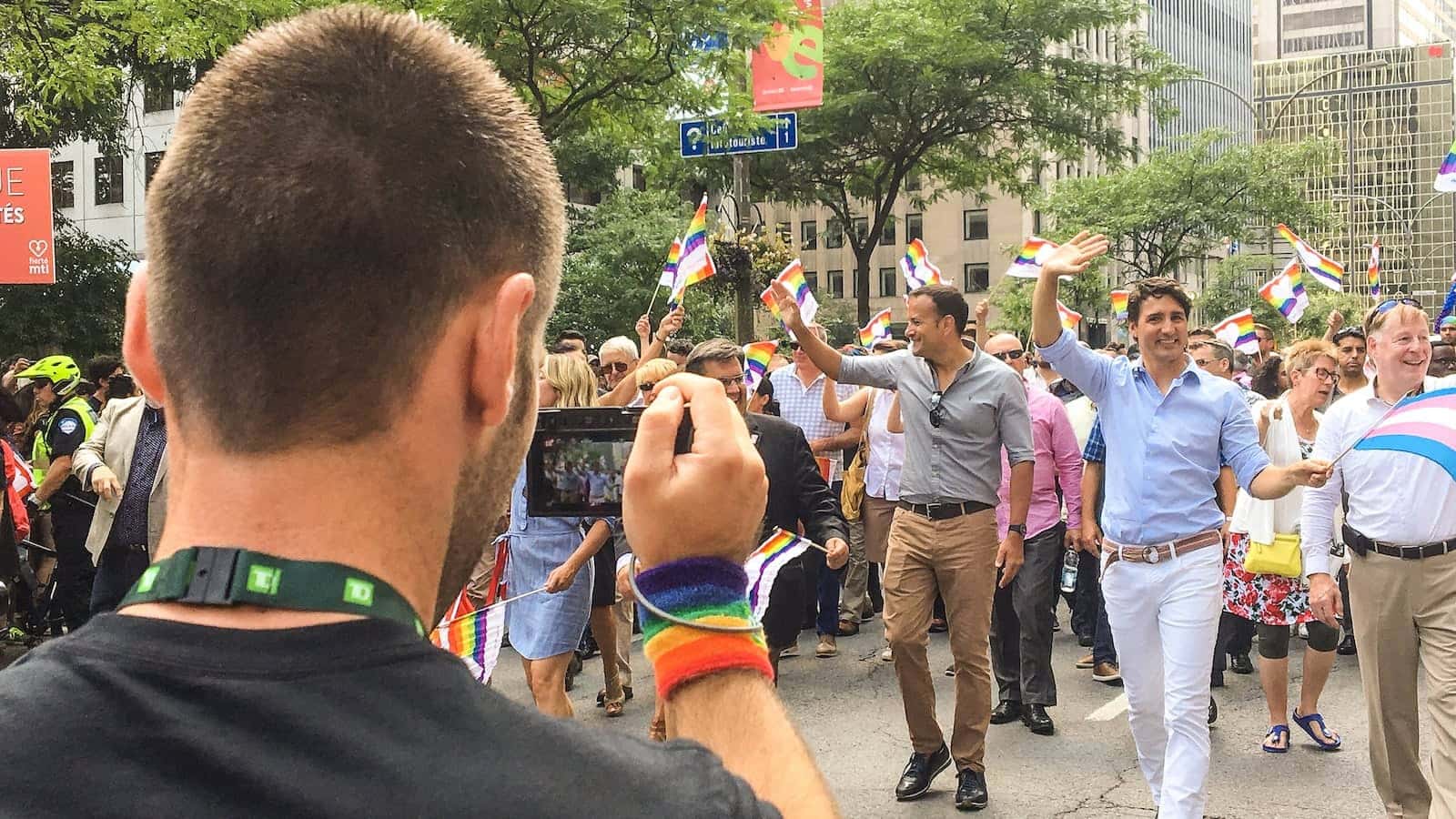 25. Ecuador
Our final country on this list is another from South America! We really just can't enough of this continent…

Ecuador has a strong history of conservative Catholic views but has seen a huge evolution over the last few decades. It all started in 1997 when the constitution was changed to introduce some of the most progressive gay-friendly legislation in the world, which included full anti-discrimination laws on grounds of sexual orientation. More recently in 2019, Ecuador made gay marriage legal, which is fantastic news.
As gay travellers in Ecuador, we found the gay scene of Quito to be pretty cool with quite a decent mix of queer hangouts. However, there were parts of the country in the remote areas which we thought were not as gay-friendly compared to the big cities. We sat done our friend Mario from Quito to give us his perspective of what gay life is like in Ecuador.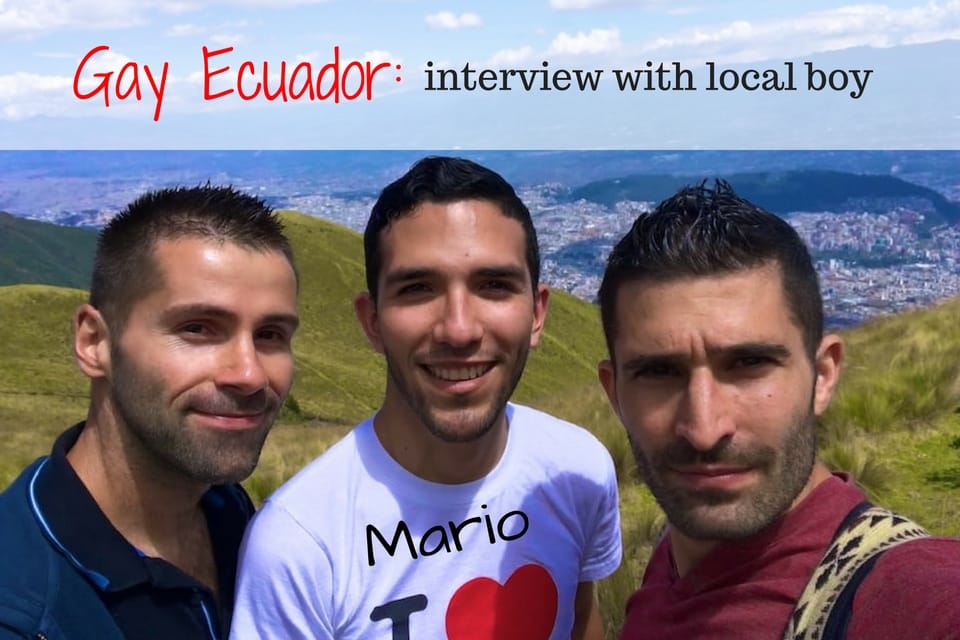 Honourary mention: Thailand
As a gay couple travelling in Asia, we LOVED Thailand. We've been there many times and always find an excuse to return. We always feel welcome and getting a double bed in Thai hotels has never been a problem. The gay scene of Bangkok is in our opinion, one of the best in the world! For the Asian trans community, Thailand is extremely popular, as explained in our interview with our trans friend Regina. But when it comes to gay marriage, Thailand is still grappling to pass even civil union laws, allowing Taiwan to overtake it as the Queen of Asia! For more about the Land of Smiles, check out our complete Thailand gay travel guide.
---
Like this post? Pin it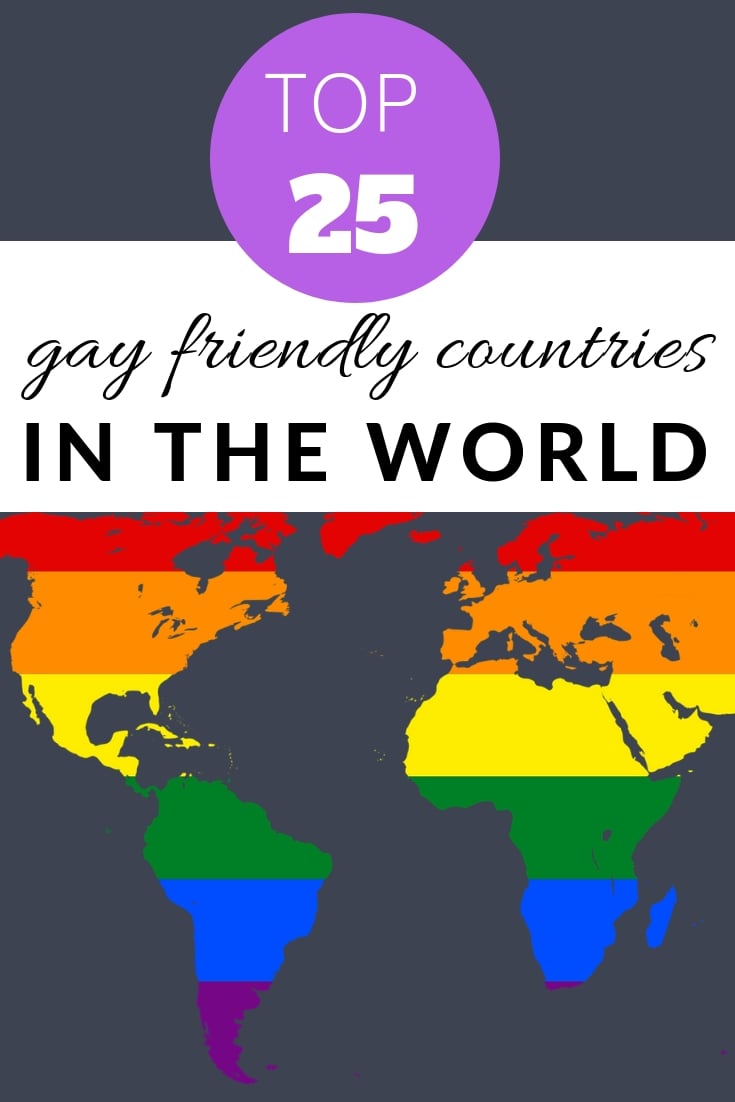 Happy travels are safe travels
We recommend you always take out travel insurance before your next vacation. What happens if you suffer from illness, injury, theft or a cancellation? With travel insurance, you can have peace of mind and not worry. We love World Nomads travel insurance and have been using it for years. Their comprehensive coverage is second to none and their online claims process is very user friendly.
Some of the links in this post are affiliate links. This means that if you book your accommodation, an activity or your insurance, we'll earn a small commission. There is never an extra cost to you for using these links and it helps us keep the site going.