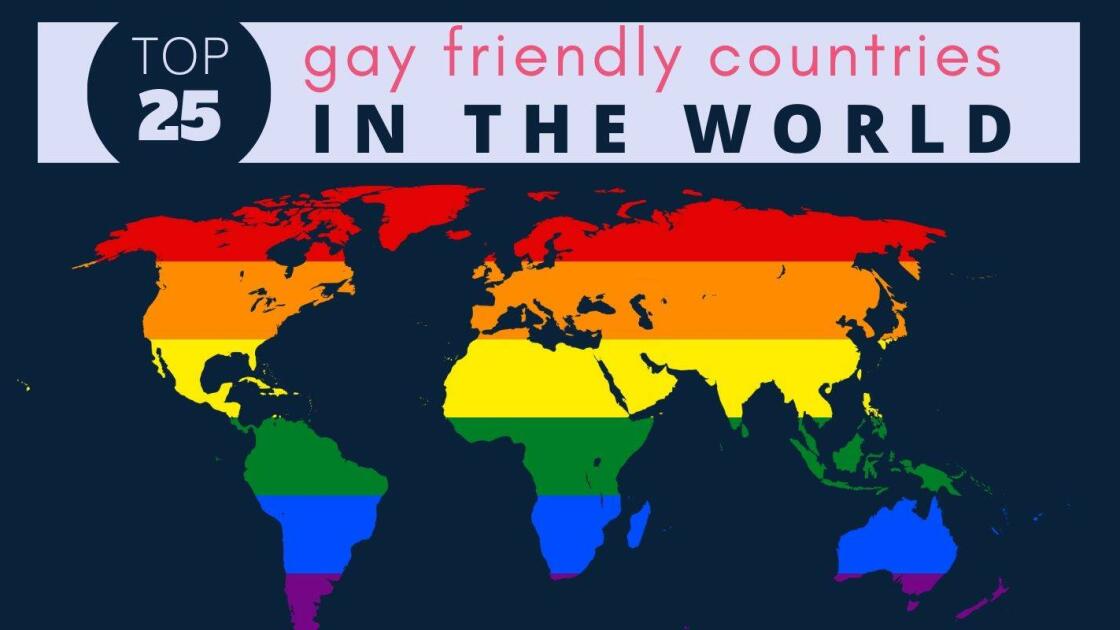 "Which is the most gay friendly country in the world Nomadic Boys?"
It's a question we get asked a lot, which is why we initially published this article and have continued to update it every year. We can either look at it from our own personal perspective traveling as a gay couple, or from the point of view of LGBTQ locals by analyzing a country's rights and laws.
Ultimately, it comes down to a mix of both.
Drawing from our wealth of experience from traveling to over 100 countries (including the ones in this list), along with our interviews with gay locals from each place we've visited, we have sat down to discuss, assess, review and discuss again what we think are the most gay-friendly countries in the world!
What makes a country gay friendly?
In this section, we explain and summarise how we put together this list. In a nutshell, we always start with the Spartacus index as a guide and also focus on the countries that have passed gay marriage laws. We then embellish this with our personal experience and also take into account any notable Gay Villages and annual queer events such as Pride.
Spartacus Gay Travel Index: this is a detailed study carried out every year since 2012 that assesses how gay friendly every country is based on factors like the laws, hostility of locals, and more. We refer to it because it's the only study that focuses on gay travel as well as being comprehensive.
Gay marriage and other LGBTQ laws: we also look at the LGBTQ laws, in particular those relating to gay marriage. We strongly believe that if a government has pushed for progressive LGBTQ laws, this speaks volumes about how gay friendly that country truly is and therefore gives you a flavor of what the gay life is like for locals in these countries.
Pride events and official Gay Villages: we feel that the number of Pride events and the number of officially recognized "Gay Villages" each country has are extremely important factors in our ranking. This is because when a government officially recognizes a "Gay Village" in local maps / geographical plans and it goes out of its way to support/encourage Pride events, it demonstrates the extent to which the LGBTQ community is celebrated, respected, and honored.
What is gay travel like in that country: we also base our list on our firsthand experience traveling to that destination as a gay couple, specifically focusing on two questions: "Is this a destination LGBTQ travelers want to visit?" and "Do we feel safe holding hands in public?"
🏳️‍🌈 Based on all of the above, the most gay friendly country in the world is…. 🏳️‍🌈
HONORARY MENTIONS:
– Israel: Tel Aviv is one of the gayest places on the planet and Tel Aviv Pride is one of the best pride events in the world! Israel sadly has rejected gay marriage 5 times but since 2006 it recognizes gay marriages from abroad.
– Thailand: Thailand is super gay! Bangkok has one of the best gay scenes in the world and we love it. Phuket and Pattaya also have large queer scenes, and islands like Koh Samui even have their own annual Pride. Thailand was set to introduce civil union laws in 2020 but gay marriage is still a long way off. Read more about Bangkok in our gay travel guide to Bangkok.
---