TERMS OF USE: There is a chance that some of the content on this page has changed since it was last updated. By reading this article, you consent to our Terms of Use and Disclaimer. Happy Travels!
DISCLOSURE: Some of our posts may contain affiliate links which we may receive a commission if you choose to book something through one of our links.
We met our gorgeous transexual friend Regina in Bangkok who told us about her male-to-female transition
As soon as we mention we're going to Bangkok, our (straight male) friends are quick to shower us with stupid "ladyboy" jokes…
We always try to challenge stereotypes about transgender people in Thailand, the most common usually emanating from a guy's fear that "they" are plotting to trap and seduce him. The reality, of course, is that "they" really are not! Most are simply trying to lead a normal everyday life, just like you and me.
We have many transgender friends around the world who we've met in our travels, like Finn from Berlin. We take great pride in the LGBTQ bond that unites us: as gay men we are ultimately part of the same rainbow family, undergoing the same daily struggles of acceptance. We, therefore, take great pride in using our online platform to have an educative influence on transgender issues by challenging stereotypes and promoting a positive image of our transgender brothers and sisters.
One of our very good trans friends is Regina, who we met when we were out partying in the gay Bangkok. Like us, Regina loves traveling and has stories from all around the world to share. Regina was also open to telling us all about her transition as well as her experience living/working as a trans person in Asia.
Hi Regina, please introduce yourself: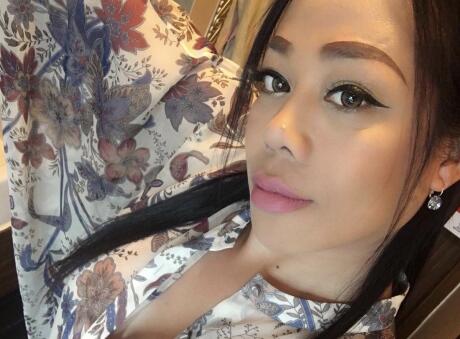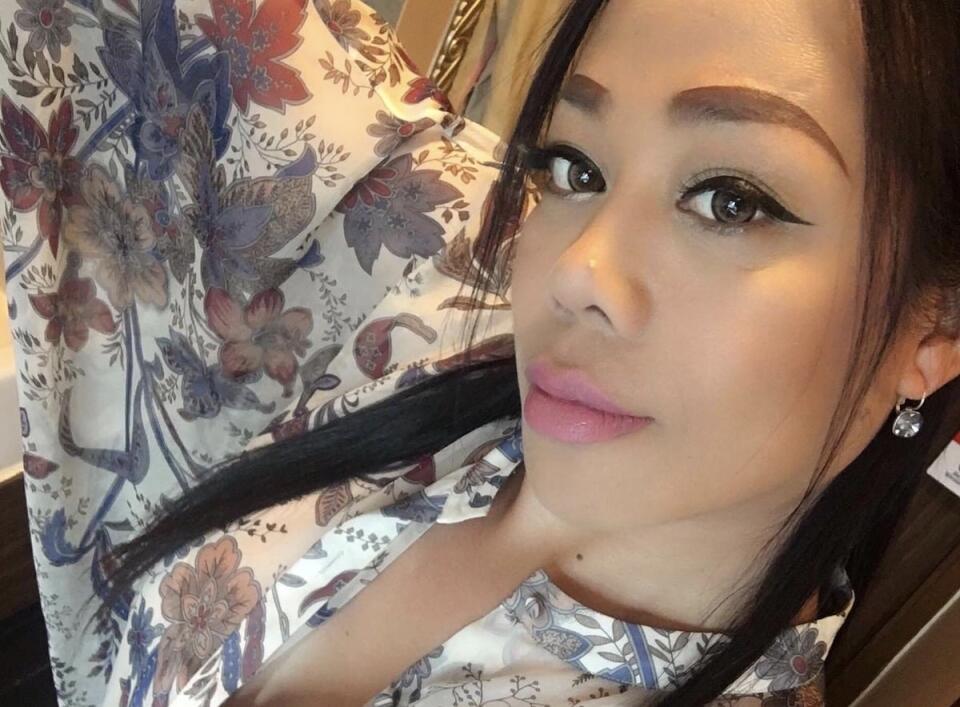 Hello Nomadic Boys! I am Regina Ladera, 35 years old, originally from Iloilo City in the Philippines. I am a freelance hairdresser and makeup artist consultant. I am usually based in Bangkok, but I travel a lot because of my job and frequently go to Macau, Guangzhou, Shenzhen, Shanghai, Manila, Hong Kong, Taipei and Dubai.
My main base is in Bangkok. I absolutely love it here! It's like my playground to relax and just be myself. It's also one of the best places in Asia for shopping, beauty enhancements and beauty treatments.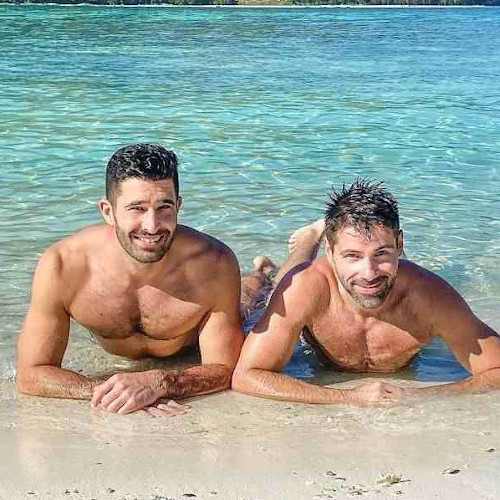 Gay tour of Thailand
Discover how Thailand earned its moniker 'The Land of Smiles' on this awesome gay tour with Out Adventures. The boys over at OA run four annual departures through the country with stops in Bangkok, Chiang Mai, Krabi, and Phuket. It's a fantastic way for first-timers to Thailand to get a thorough flavor of this incredible country with a fabulous bunch of squirrel friends to hand.
How old were you when you first realised that you felt 'different' to the gender you were born?
I was born male, but from a young age, I always acted and felt feminine. It became more apparent when I was around 7 years old. I always wanted to wear dresses, grow my hair long to braid it and play with makeup. I was always fascinated by how you can change/elevate a person's face with just a few strokes of the hairbrush! I also used to love playing with dolls, girly toys and all my friends were girls when I was younger.
As soon as I was allowed to use the internet at home I would look up YouTube videos about makeup and spend hours watching hair beauty tutorials. It's something I was always obsessed with! I also used the internet to read up about transexuals, homosexuality and gender. The more I read, the more I was able to "define" that I clearly identified as 'female' but was born in the wrong body. This happened more in my teenage years: an exciting realisation that the "difference" I was feeling was actually something others also experienced and that something could be done about it.
So I made it my goal in life to achieve the ideal body external appearance to match the gender that I felt within.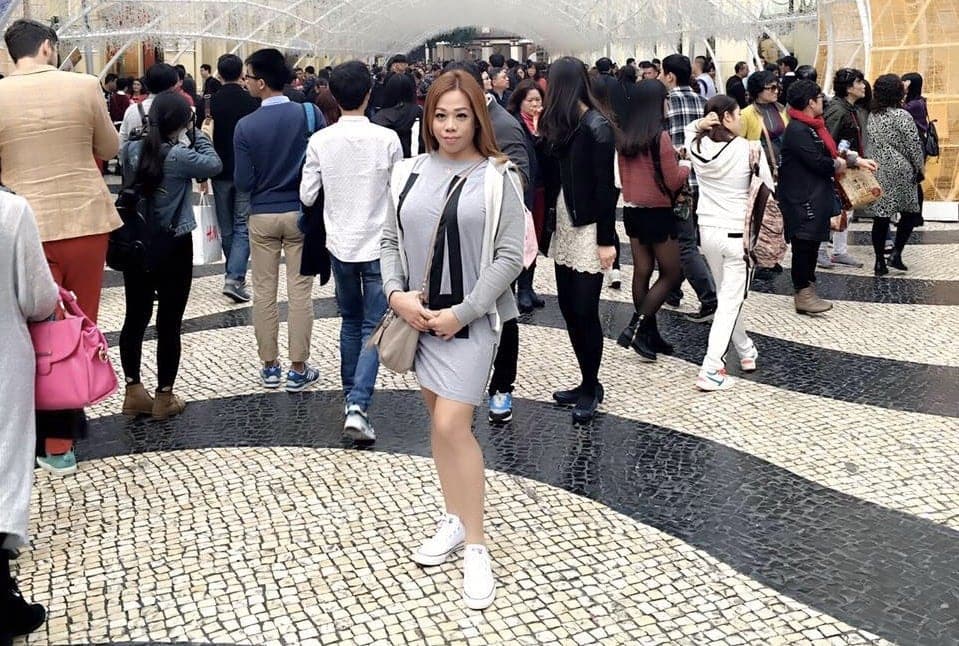 Were your family supportive? How did they react?
I'm not going to lie, it hasn't always been easy. But as I was always so effeminate as a young boy, I think they quickly realised that I wasn't going to follow the "traditional" Catholic norm expected of men in the Philippines – ie marry a girl and have lots of children…! I remember my parents arguing about this when I was a little boy, particularly my father. But over time, they just grew to accept this and moved on.
I think the fact that I was so effeminate from a young age made the whole 'coming out' a lot easier for me and for my family. By the time I was in my twenties and ready to consider surgeries for transitioning, they had grown accustomed to the idea that I was not happy in my skin. They respected my decision and have only ever shown me love and support throughout all the surgeries I have had.
I am fortunate that no one has ever victimised, bullied or ostracised me in my family. I have many trans friends, for example, who have been thrown out by their families or even bullied into leading "traditional" lives and being forced to marry a girl!
I am also very fortunate because I have an amazing openly gay uncle who is veeeeery active within the LGBTQ community. Once, he even entered a pageant competition in drag! He is one of my role models in life and has always been a huge source of inspiration to me.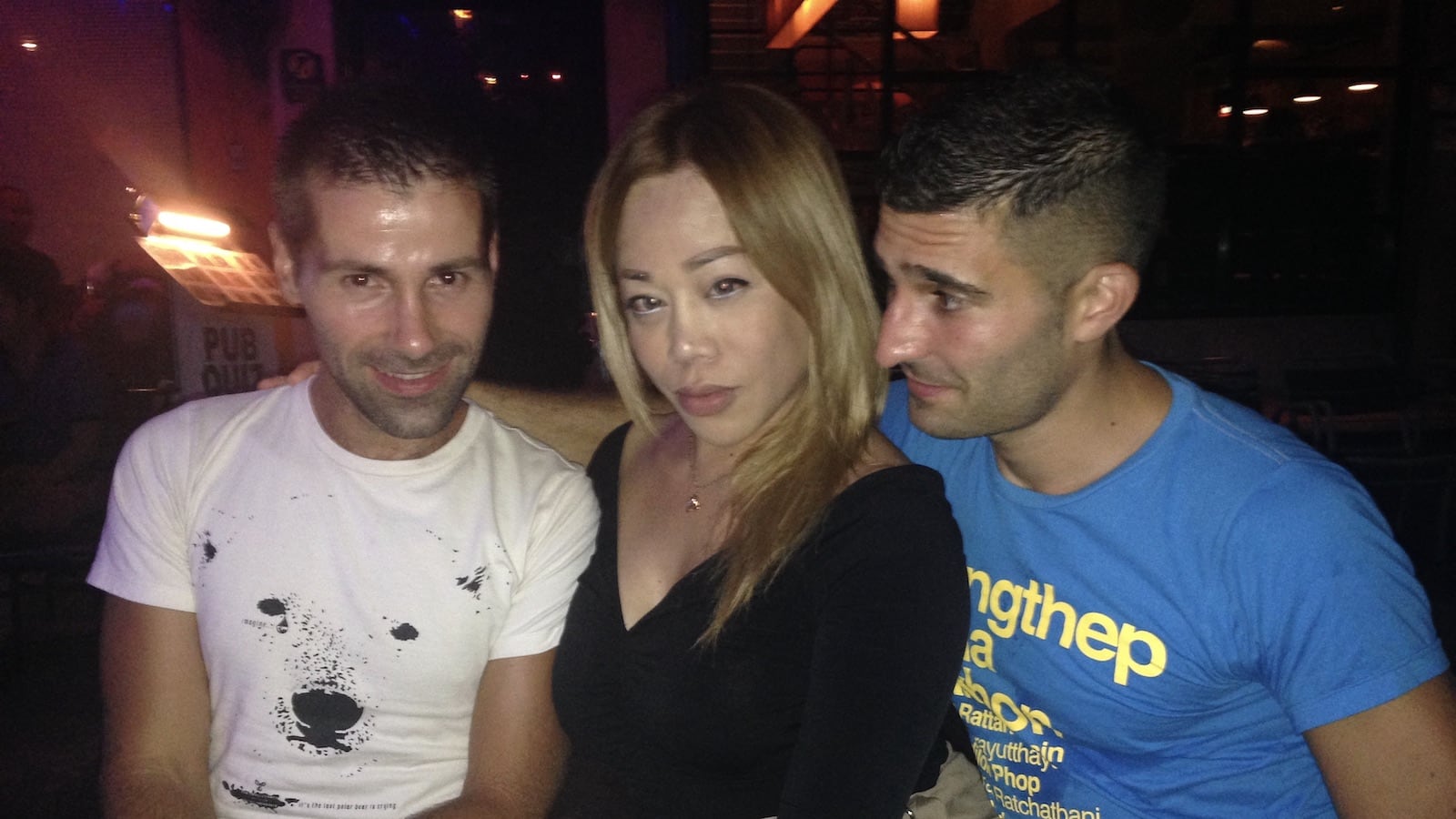 What operations have you had?
I was in my late twenties when I was finally emotionally (and of course, financially) ready to start transitioning. I have to date had 3 operations: rhinoplasty, blepharoplasty and breast augmentation. I did all 3 in Bangkok because this is where you'll find the best and cheapest doctors that specialise in surgery for transgender people. I recommend Dr Theerapong who has a clinic in Rama 2 next to the Central Mall in Bangkok.
My first surgery was when I was 28 and had a rhinoplasty to enhance the shape and size of my nose. This was the least expensive of my surgeries and cost me 12,000 bahts (around $365).
In the same year, I had blepharoplasty, which is basically eyelid lift surgery. As well as lifting my eyelids, this reduced the appears of any under-eye circles I had, which makes my face look more youthful. This cost me 20,000 bahts (around $610).
Finally, just before I hit my 30s, I had the most important surgery: breast augmentation, which gave me real boobs! This was the most important surgery for me. I've always wanted to have real breasts. Up until this moment I had to wear either fake silicone breasts or a latex fake breasts bra to give me the appearance of having a cleavage, which obviously never felt "real"! Having real breasts just made me feel more feminine and was an important part of my transitioning. This surgery was also the most expensive costing me 45,000 bahts (around $1,370).
That's it for now. I intend to *keep* everything else as it is(!) and just focus on beauty enhancement.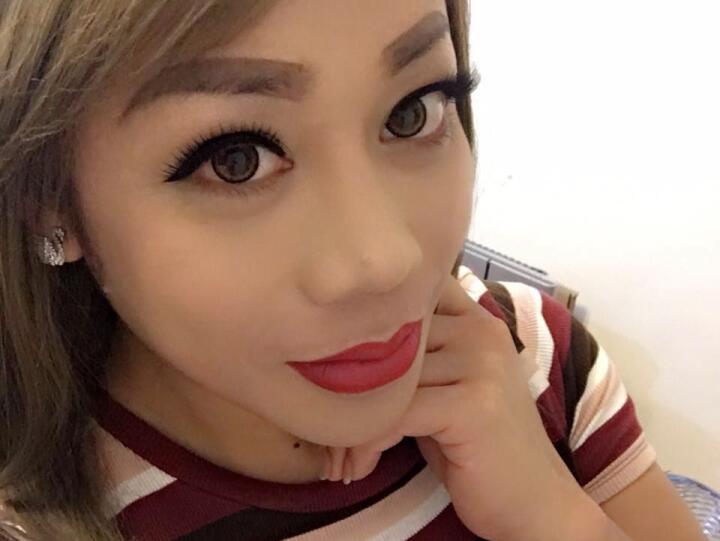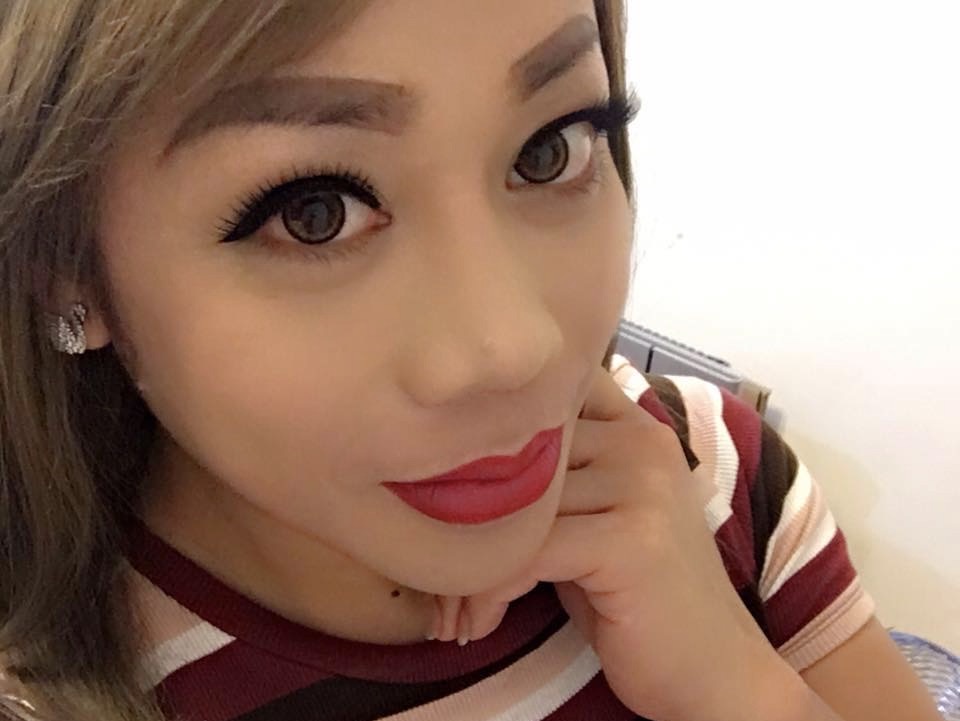 Which are the correct and incorrect words use when referring to transgender people?
Transsexual, transperson or transgender are the main words to use to refer to someone who is like me, ie people who emotionally and psychologically feel that they belong to the opposite gender they were born.
I know that many people use the word "ladyboy" to describe male to female transgender people in Asia, particularly in Thailand and the Philippines. This word is actually seen as very offensive within the global transgender community as it implies you're a streetwalker, so I recommend avoiding it. We may use the word "ladyboy" jokingly between us in the same way that black guys use the word "nigger" affectionally between them or Spanish gay guys use the word "maricon" between them, but it would be extremely offensive if someone else was to use this word to describe them. In other words, it depends on context and intent. But to be on the safe side, I recommend avoiding using this word.
Looking to connect with transgender ladies?
If you want to meet transgender ladies while in Bangkok we recommend using the website MyLadyboyDate. This site isn't just for hooking up but also for people looking for a serious relationship.
The same applies to the words "shemale" and "tranny". They are both seen as derogatory and should be avoided. There is a reason why Ru Paul stopped using the phrase: "Ooh, gurl, you've got she-mail" from season 7 of Drag Race! She also said to Michelle Visage in their podcast that same year:
"Did you call me granny girl? That's your new thing because we can't say it with a T anymore!"
But as I said, it depends on the context and intent. The thing that upset me the most was one time when a staff worker in a supermarket in Manila referred to me as "Sir". This was horrible and made me feel so bad – like a massive slap in the face! In Thailand, I have never had this problem. The Thai always call me "Miss" – which is one of the many reasons why I love Thailand so much!
Another example of how our terminology has evolved is a deleted clip from Ru Paul's Drag Race season 6 of the "She-male or Female" mini-challenge (this was the season that featured one of my favorite Asian transgender sisters, Gia Gunn):
Have you ever been victimized for being transgender?
Overall I have never had any problems. Other than the odd silly name-calling like that supermarket work in Manila who called me "Sir", I've never been bullied or victimised. I put this down to the fact that I look and act feminine – after all I've been practising from a very young age! But most importantly, I treat everyone I encounter with a great deal of respect and politeness. I strongly believe that if you treat people the way you want them to treat you, you will never have any problems in life!
I do have friends who have been bullied for being transgender. One of my closest friends was out shopping with her family at a mall in Manila. She went to use the bathroom and (obviously) went into the female toilet – she identifies as female and also dresses up and acts like a female. As she was washing her hands, a group of teenage girls started to verbally abuse and physically harass her, telling her she should not be in there, pushing her, called her a "pervert" and threatened to call the police! My friend ran out in tears. She now tries to avoid using public bathrooms unless they are gender-neutral or instead she just holds it until she gets home!
There was an incident recently where this happened again to another trans person in a mall in Manilla, this time the janitor of the toilet confronted her and it resulted in this poor girl being handcuffed. This incident went viral in the Philippines and has been crucial to our ongoing discussion about introducing gender-neutral bathrooms:
What gender do you have on your passport?
My passport is Filipino. In the Philippines we do not (yet!) have progressive rights for transgender people, in particular the right to change legal gender. There have been various legal battles by people for permission to change the gender in their legal documents, but the government has yet to make any laws about this.
In my passport, I am the gender I was born with: "male", which makes traveling quite a stressful experience for me. Whenever I go to the airport I have to ensure I match my passport picture, which means I can't wear a dress, I have to minimize my makeup, tie my hair back and not wear any earrings. It feels dehumanizing for me and I hate it.
But I don't ever let this suppress my love for traveling. I've just had to learn to accept this as the price I have to pay if I want to travel – at least until I can apply to legally change my gender!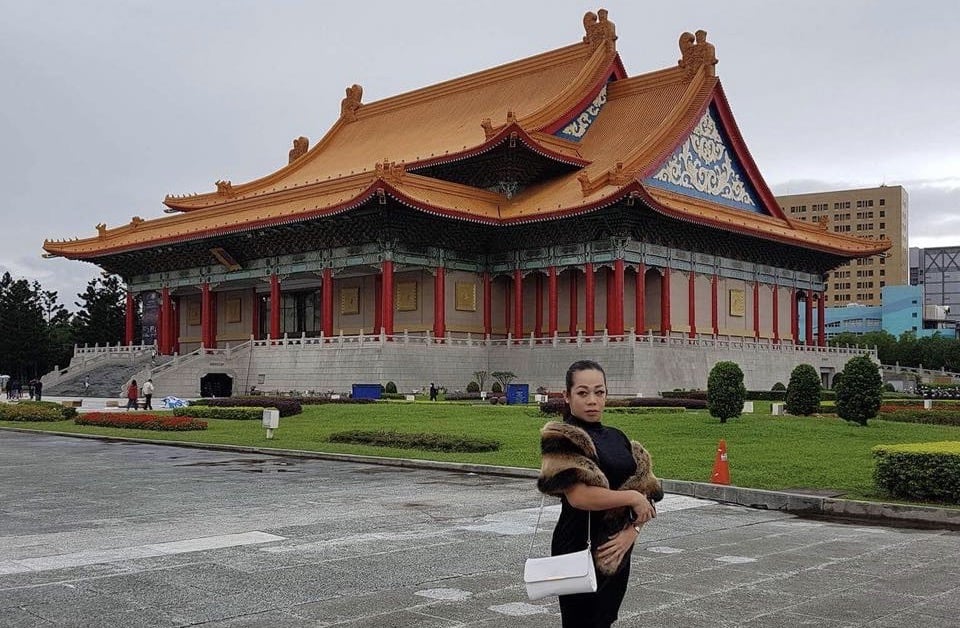 Why do you think Thailand is such a popular destination for transgender people?
Thailand is generally super LGBTQ friendly with a large thriving Asian transgender community, particularly in Bangkok and Pattaya. I personally love Bangkok the best. It's like my paradise of happiness and enjoyment. I feel comfortable expressing myself here.
I put this down to the fact that the Thai people are so respectful. The majority of Thais are Buddhist, which is a very accepting and tolerant religion. To give you an idea, most transgender people in many other countries in Asia have no option but to become to earn money by offering their services. In Thailand, this is not that case. You will see transgender people everywhere in Thailand as we have full employment rights here.
It is interesting though because whilst Thai society is so accepting and tolerant of transgender people, the country still hasn't passed progressive LGBTQ laws for us. It's a strange anomaly! For example, Thailand still hasn't passed the right to change legal gender law nor does it (yet) formally recognise the "third gender". FYI: the only places in Asia that recognise the third gender are India, Pakistan, Nepal and Taiwan. This is the next step for trans rights in both Thailand and the Philippines in my opinion.
To give you an idea of just how "trans-friendly" Thailand is, some high schools have a "third gender" toilet for pupils, and in 2015, the Bangkok University published guidance for their transgender students to advise them how they can dress and still keep within the official dress code. See the picture below for the leaflet they published for it.
…and like with everyone else, the delicious Thai traditional food – you can't beat it, and we love it!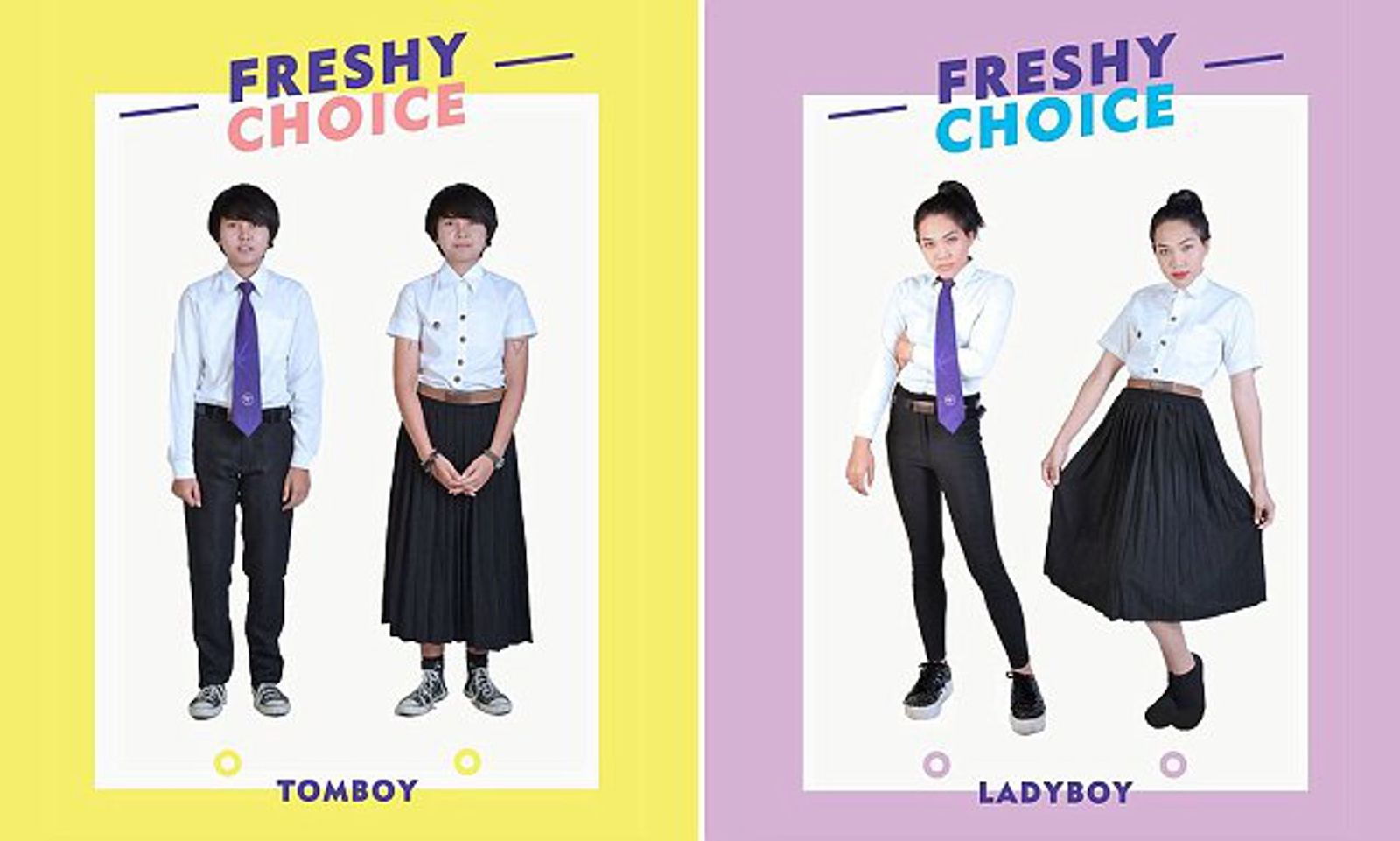 What's the best way to meet transgender people in Bangkok?
One of the best ways to meet transgender people is to head to the "ladyboy" bars of Bangkok on Nana Soi 4. Nana Plaza is like a big playground for bars, particularly Obsession on the ground floor and Cassanova on the second floor.
Another popular strip to check out to meet ladyboys in Bangkok is "Soi Cowboy" near Asok station. This small road is full of hot GoGo bars, however, it is more fun-orientated here, usually attracting older foreign men looking to meet transgender girls. Cockatoo Bar is the most famous one here. For more, I recommend heading to Pattaya, which also has many transgender bars. It is around 1.5 hour's drive south of Bangkok.
When I want to just hang out with friends we head to the gay bars on Silom Soi 4. My favorite bar is Stranger Bar because it has become the most famous in Bangkok for both drag queens and transgender people. If we go to the gay bars of Silom Soi 4, then we almost always end up at one of the gay clubs around the corner at Silom Soi 2, like DJ Station or G Bangkok (which used to be called GOD).
I also recommend using gay dating apps to meet transgender people, especially Grindr and Tinder. I find that in Thailand, it's much easier to be open about myself on these apps. There is far less stigma towards transgender people in the gay scene of Thailand compared to other places in the world where even gay men dismiss us as being just streetwalkers or masseurs offering a happy ending!
If you're looking for serious long-term relationships with transgender men or women, I recommend using the MyLadyboyDate website. All the users on this website are more serious than on Grindr/Tinder and are looking for long-term relationships.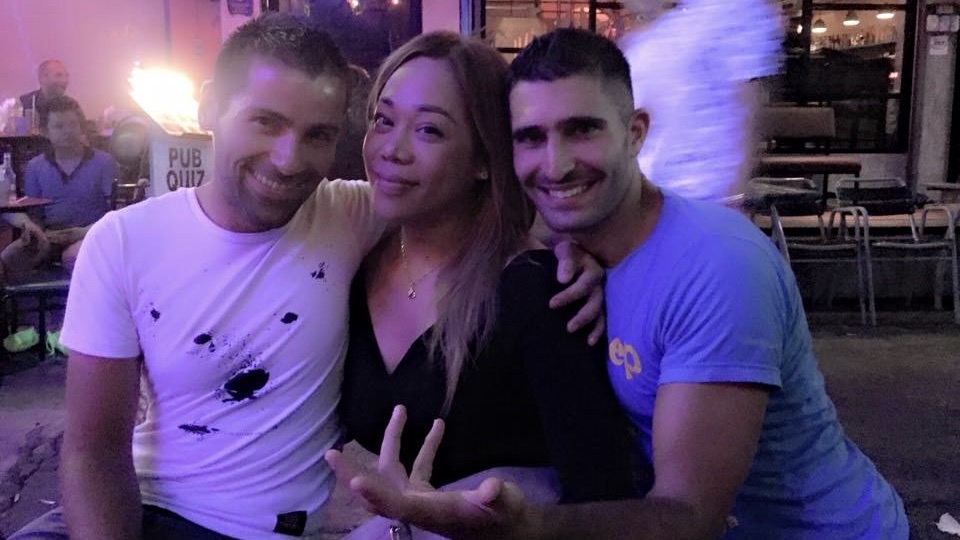 Is there a supportive community or organization for transgender people in Bangkok?
There are several excellent LGBTQ organizations. The best one for transgender people is the Tangerine Community Health Centre. It is a health clinic run by mainly transgender staff specializing in both health care and counseling for the transgender community of Bangkok. It is located on the first floor of the Thai Red Cross AIDS Research Centre in Bangkok. To find out more about them, check out their Facebook page.
Another organization I recommend checking out is the Thai Transgender Alliance (Thai TGA) which advocates for a better quality of life for our transgender community in Thailand. For example, they have published guidelines for transgender women entering mandatory conscription in the Thai military as well as a guidebook to help parents accept and nurture transgender children. They are now campaigning to build a national support network for parents of transgender children and leading the fight for full legal recognition of transgender people in Thailand.
I really value the work of organizations like the Tangerine Community Health Centre and Thai TGA. I always try to support them in any way I can!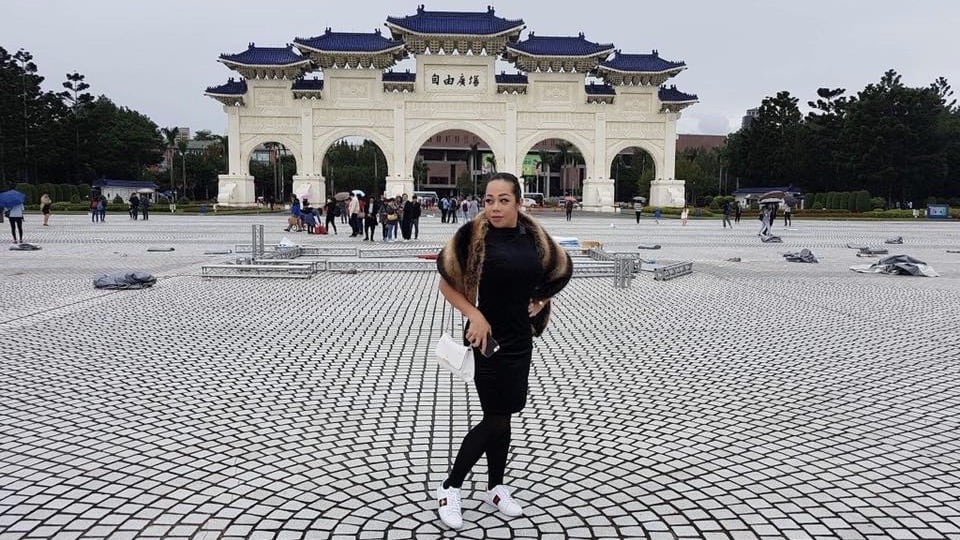 Are there any transgender-specific events in Thailand?
Oh yes! Thailand is famous for having some of the best transgender events in all of Asia and I think in the world!
I recommend checking out the world-famous Tiffany's Show in Pattaya. It's a massive institution that celebrates the talents and skills of transgender people in the entertainment industry through cabaret. It began in 1974 and has grown massively. Today they even host two renowned beauty pageants for drag queens and transgender females: Miss Tiffany's Universe and Miss International Queen.
I have always loved pageant shows growing up, so when I found out about the Tiffany Shows, I had to get involved! I've been living in Thailand for over a decade now and almost every year, I've participated in the Miss International Queen pageant. And guess what? I've won the crown 7 times now! It is so much fun. I strongly advise all travelers to Thailand to check it out.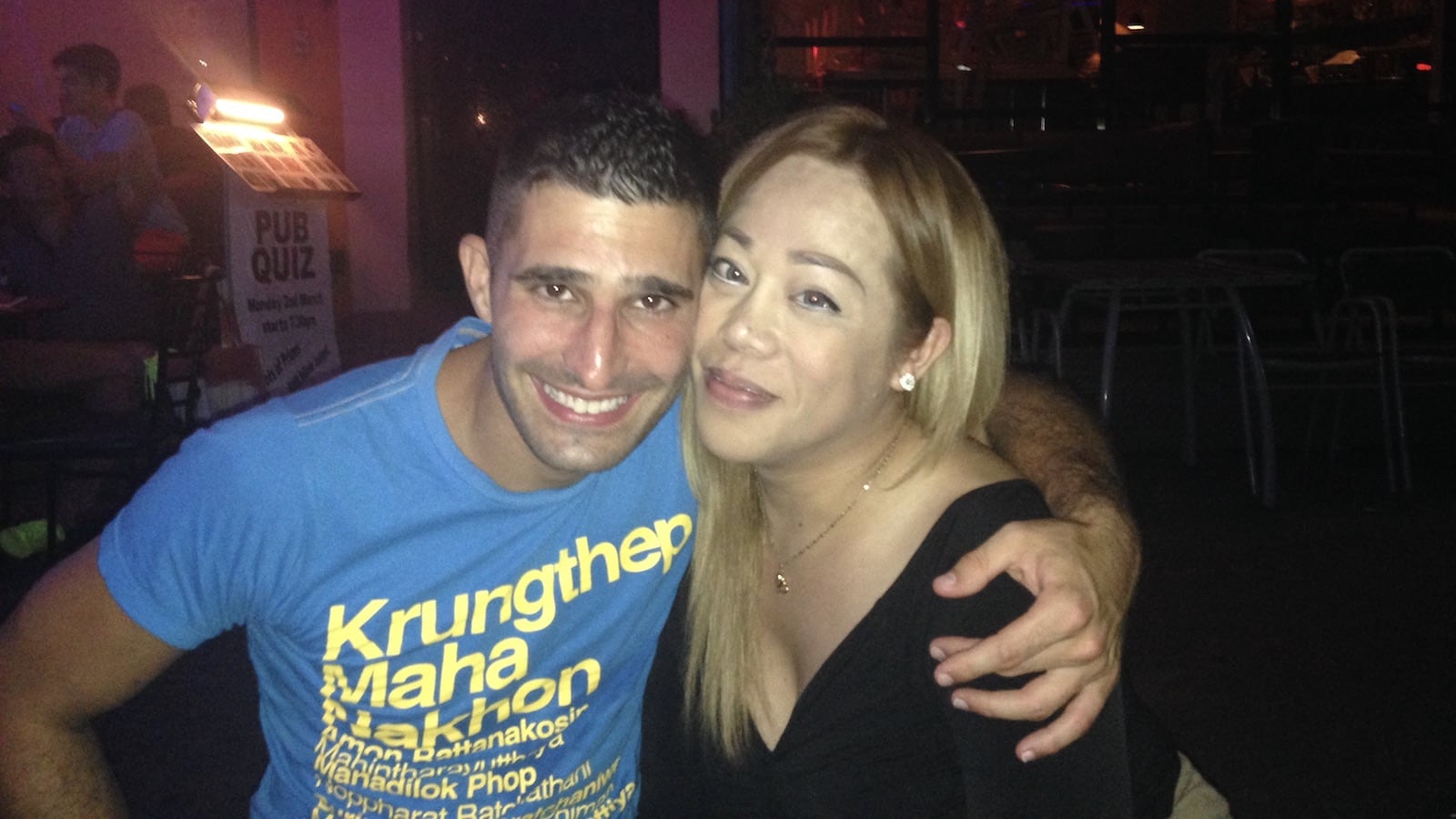 Thanks, Regina! Any parting words?
I would like to finish this interview by saying to young guys and girls who are confused about their gender identity, you are not alone! You are NOT a freak and you are certainly NOT an anomaly! What you're feeling is normal. And it will get better! Never give up and never compromise who you are or how you feel!
Yes, it is hard to be a transgender person in this day and age, especially in a lot of countries in Asia, but it is slowly getting better. The more we talk about our experiences and share our stories the easier it will be to normalize transgender issues in society. I aim to be a positive part of this evolution by inspiring other transgender people to be proud of themselves and have the courage to be free and happy.
---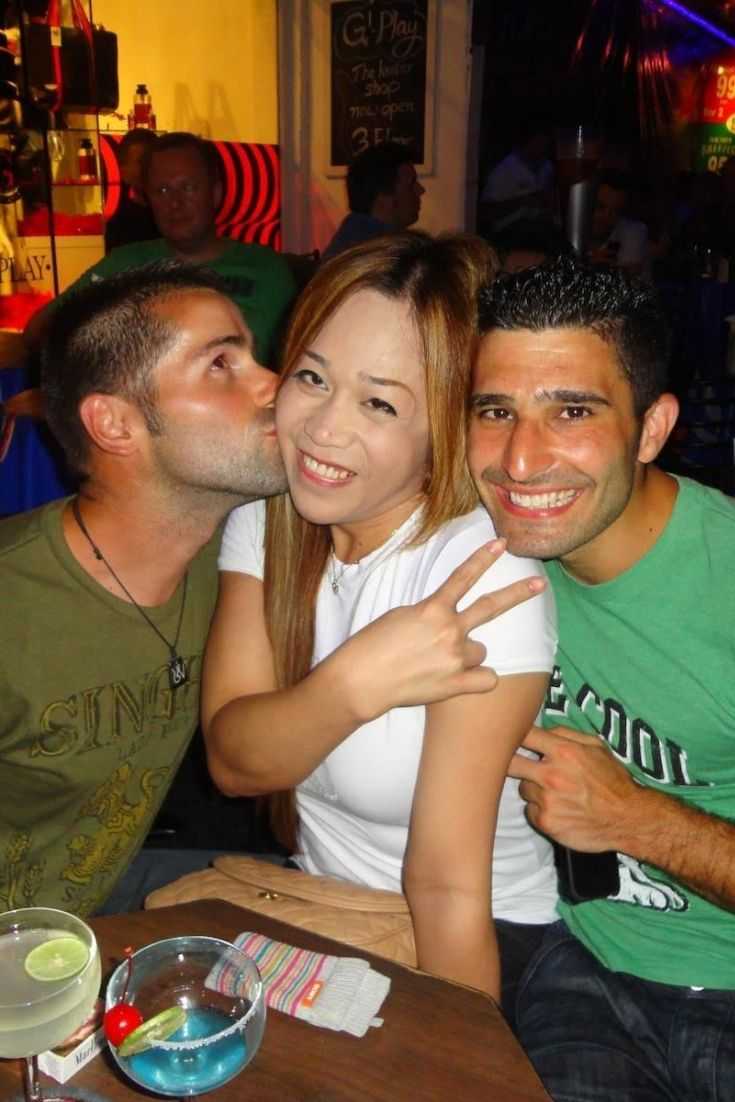 Happy travels are safe travels
We recommend you always take out reputable travel insurance before your next vacation. What happens if you suffer from illness, injury, theft, or a cancellation? Many gay travelers forget about it and regret it when something happens. Better to pay a small price and have peace of mind and not worry.