Bangkok is one of our favourite places in Asia.
It's got an excellent gay scene, particularly the gay bars of Silom Soi 4 and the drag queen shows at clubs like DJ Station.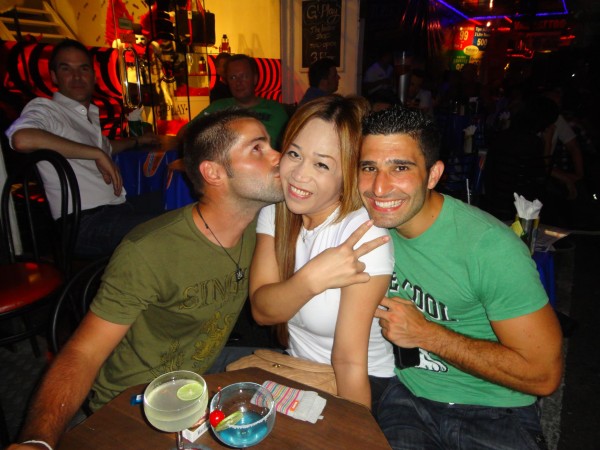 Thailand is of course notorious for its lady boys and on our nights out in Silom we befriended the sexy and glamorous Regina, who told us about her life as a transexual woman and about the ladyboys of Bangkok and why she thinks Thailand is one of the most gay friendly countries for the trans community.
What we cover in this guide
Greetings Regina, please introduce yourself: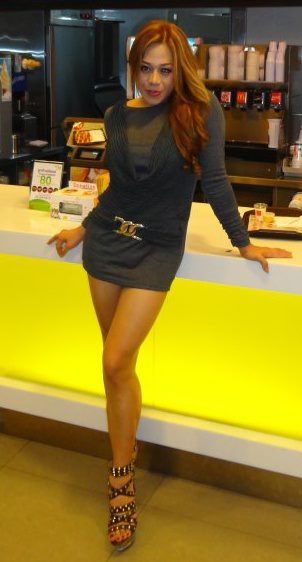 Hello Nomadic Boys! I am Regina, 33 years old, originally from Iloilo City in the Philippines. I am a freelance hairdresser and make up artist and I frequently come to Bangkok for shopping, beauty enhancements or beauty treatments.
Are you ok with us using the word "ladyboy", or is there a better word you like people to use?
Transsexual or trans-gender are the formal words used, but I prefer 'shemale' as that is how others generally address us in Asia. 'Ladyboy' is also fine, that is a word mainly by foreigners to describe ladyboys in Bangkok.
How old were you when you first realised you wanted to be female?
I first started having feminine feelings when I was around 7 years old.
How do people in society perceive you?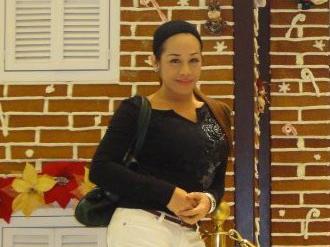 When I started to express my femininity to my family it was a bit strange for them at first, but the days passed by and they accepted me without any hesitation. However, for people who are not as open minded, they would make comments and negatively judge me.
What operations did you have and were they expensive?
I was 28 when I started and had a rhinoplasty (nose lift), which cost 12,000 bahts (around £235/$380). I've also had operations on my eyelids, which cost 20,000 bahts (around £390/$630) and breast enlargement surgery, which cost 45,000 bahts (around £880/$1,420).
That's it for now. I intend to *keep* everything else as it is (!) and now focus on beauty enhancement.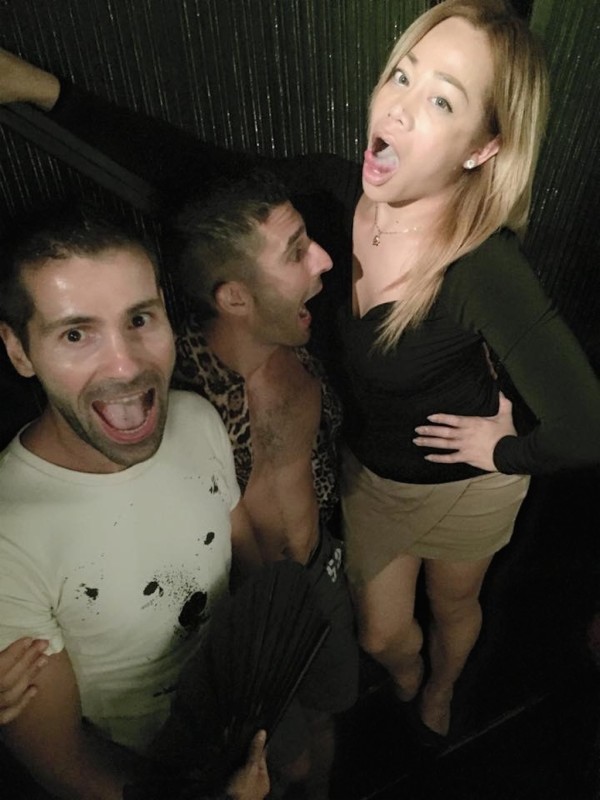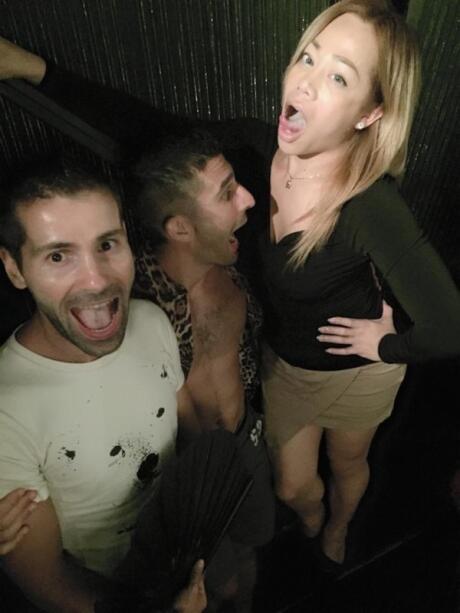 Is there anywhere particular you recommend going for gender reassignment related operations?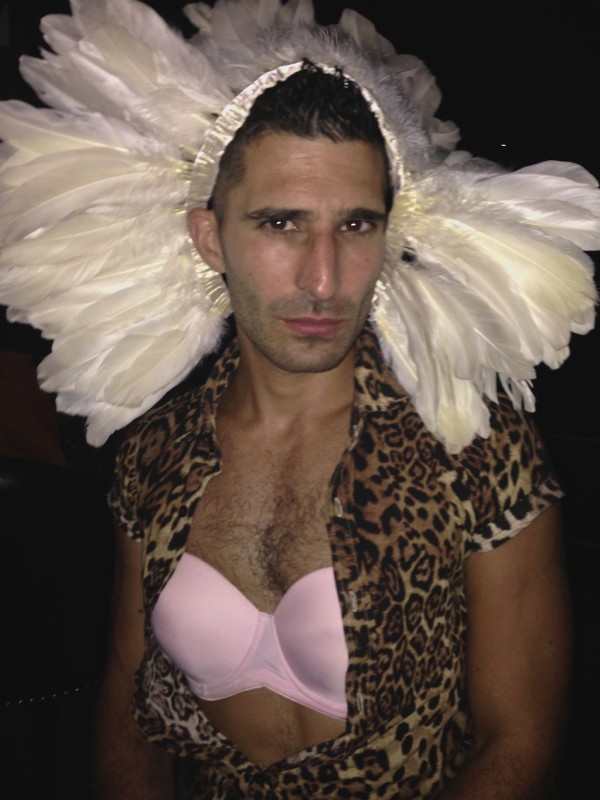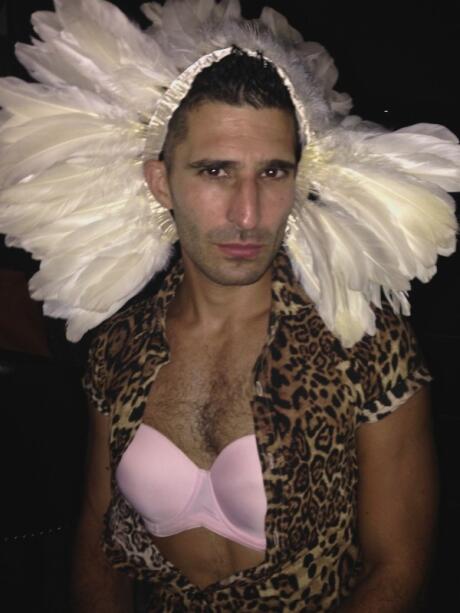 The best specialist Doctors are based in Bangkok and one in particular I recommend is Dr Theerapong who has a clinic in Rama 2 next to the Central Mall in Bangkok.
What gender do you have on your passport?
In my passport I am male and every time I travel I need to look 'natural' – ie without make up, no earrings, in order to match my passport photo.
In the Philippines you can change your passport from male to female if you undergo a sex change and with legal process with a lawyer, but I have no plans to do this.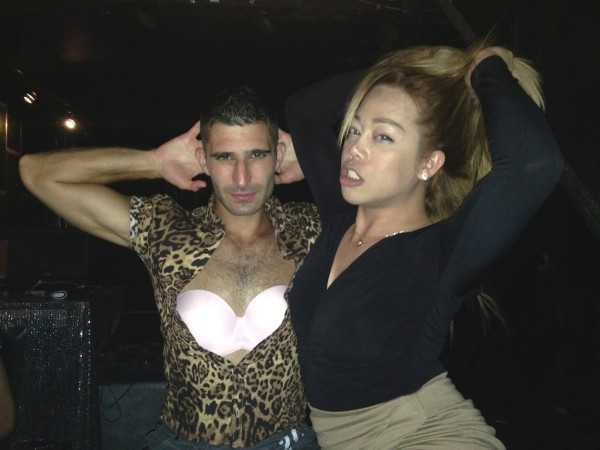 Do shemales / ladyboys face any problems being accepted by society in Thailand?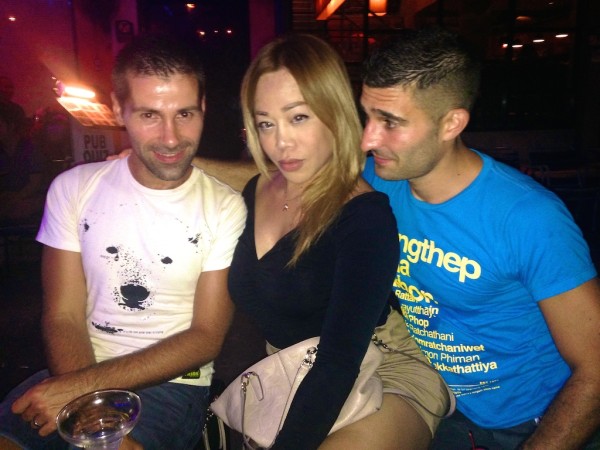 Not at all. Thailand is the best place for shemales to express ourselves and we're totally accepted by society here.
Bangkok is a place where trans gender are free to show our personalities because it is accepted here and we are respected. For people like me, Bangkok is a paradise of happiness and enjoyment.
Recently the Bangkok University published guidance for their transgender students to advise them how they can dress and still keep within the official dress code. Some high schools in Thailand have a "third gender" toilet for pupils who do not feel comfortable in either the men's or women's toilets!
Where do you go to meet potential boyfriends or husbands?
Meeting a boyfriend is not easy as most men just want to have sex with me and are not necessarily looking for a serious relationship.
I usually use the dating website www.myladyboydate.com. I know that the ladyboys and men that go on these websites are more serious and are looking for long-term relationships.
What do you think of the gay scene for ladyboys in Bangkok?
The gay scene in Bangkok is rampant!
It is open to all and constantly evolving. For bars I recommend the road in Silom called "Silom Soi 4" where there are many bars like Telephone, Balcony and Stranger. The club scene is on the next door road called "Silom Soi 2, where you can see drag queen shows at DJ Station or dance topless in GOD.
The nearest metro station to the Silom gay scene is 'Silom' and 'Sala Daeng' is the nearest skytrain station.
If you want a more "local" gay scene, then I recommend the gay pub Ap Arena at Ratchadapisek Soi 8 (nearest metro is exit 2 of the "Thai Cultural Centre"), which is mainly frequented by local gay Thai boys.
Are there any gay friendly hostels and hotels you recommend in Bangkok?
To be honest with you, anywhere in Bangkok is gay friendly! But most gay tourists will want to be based near the gay scene of Silom Soi 4 and Silom Soi 8. There are a few popular gay hotels in the area:
DUSIT THANI HOTEL Check prices now
Located just across Silom Soi 4, this is a good pick.
Prices start from $135 / £92 a night.
SOFITEL SO HOTEL Check prices now
Very classy and modern. The best skybar in Bangkok.
Prices start from $168 / £115 a night.
TARNTAWAN PLACE Check prices now
Very affordable and gay friendly option, just 5 min walk away to the bars of Silom Soi 4.
Prices start from $60 / £40 for a double bed with breakfast.
LUB'D HOSTEL SILOM Check prices now
Perfect for those on a budget.
Only a 15 min walk away from Silom Soi 4.
Prices start from $15 / £10 for a bed in a mixed dorm.
What sort of jobs do ladyboys in Bangkok do?
Ladyboys in Bangkok have a variety of jobs everywhere in Thailand. I have never experienced or noticed any transgender discrimination here and equal employment rights are given to all ladyboys who are willing to work.
Is there a supportive community or organisation for ladyboys in Bangkok?
Yes, the world famous Tiffany show in Pattaya and Miss International Queen (the world's largest and most prestigious pageant) are both good examples. These sorts of events give importance to and celebrate the talents and skills of ladyboys in the entertainment field.
I entered as Miss Peru a few years ago: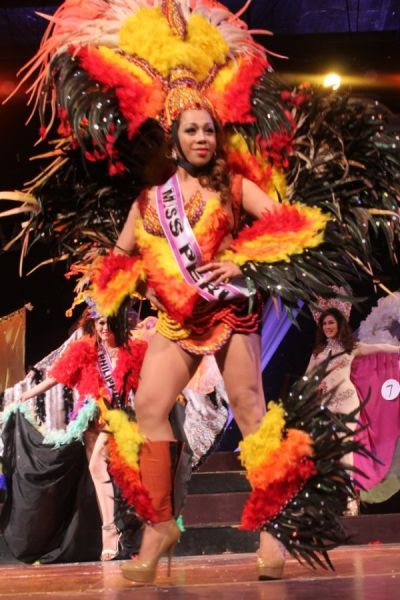 And lastly, do you have a boyfriend?
In actual fact I do.
He is a very sexy French hunk called Sebastien, maybe you know him..
…and at this point, a very jealous Stefan quickly terminated the discussion and World War III broke out…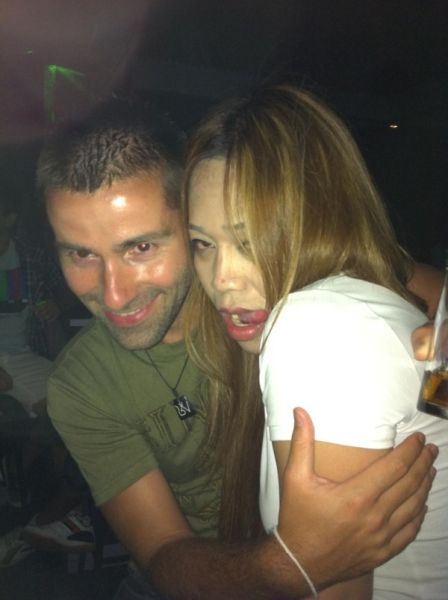 Happy travels are safe travels
We recommend you always take out travel insurance before your next vacation. What happens if you suffer from illness, injury, theft or a cancellation? With travel insurance, you can have peace of mind and not worry. We love World Nomads travel insurance and have been using it for years. Their comprehensive coverage is second to none and their online claims process is very user friendly.
Some of the links in this post are affiliate links. This means that if you book your accommodation, an activity or your insurance, we'll earn a small commission. There is never an extra cost to you for using these links and it helps us keep the site going.
IF YOU ENJOYED READING PLEASE PIN ME: