TERMS OF USE: There is a chance that some of the content on this page has changed since it was last updated. By reading this article, you consent to our Terms of Use and Disclaimer. Happy Travels!
DISCLOSURE: Some of our posts may contain affiliate links which we may receive a commission if you choose to book something through one of our links.
We've rounded up all the best gay cruises that head to Asia so you can visit this stunning region with other LGBTQ travelers.
Sail away, sail away, sail away…
We all know that Enya classic – you know the one – the lyrics had you googling where the Orinoco is, checking Maps for where the Yellow Sea is, and singing "from Peru to Cebu, feel the power of Babylon…from Bali to Cali…" For us, it's always a song we associate with cruising the oceans, exploring waters new out in the vast blue – just like Pi Patel and his tiger on board that wreck in the middle of the Pacific in the Ang Lee 2012 movie: Life of Pi.
There's nothing better than a gay cruise, especially in our favorite continent – Asia. We're always super excited to see a growing number of them popping up. We've sifted through them all and put together this comprehensive guide to the best gay cruises in Asia.
For our guide, we've split them up into two parts: the first for exclusive gay cruises and the second for cruises where there is a gay group amongst a larger charter.
DON'T MISS OUT!
Join our newsletter
Subscribe now to receive in-depth FREE travel guides, along with inspiring stories, savvy planning tips, and exclusive discounts on gay tours.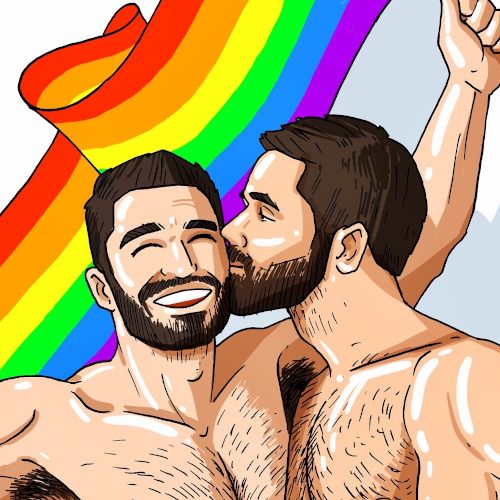 PART 1: Exclusive gay cruises
01
INDONESIA: Everything to Sea naked gay cruise
Various dates throughout the year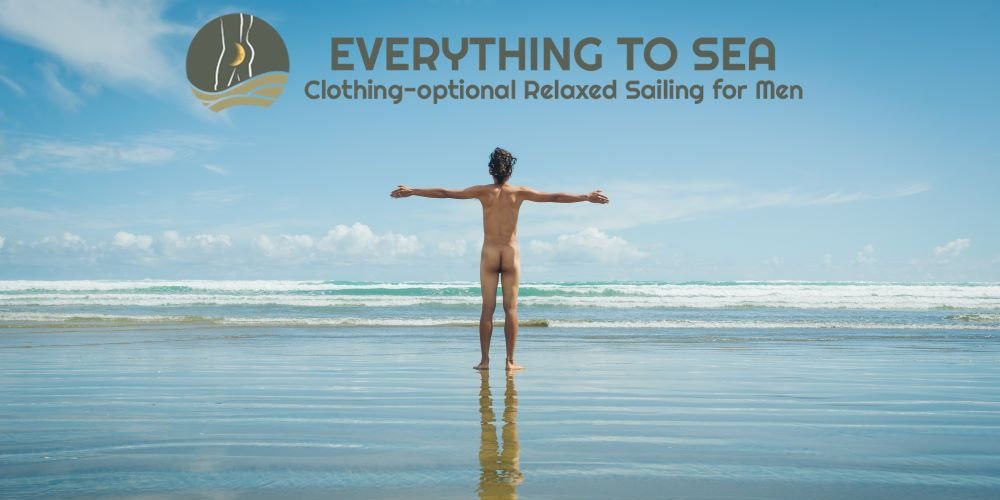 The cruise at a glance
---
Prices start from $1,790
Dates: Various dates throughout the year
Traditional wooden sailing ship with max. 12 guests
Itinerary: Flores- Loh Baru – Gili Lawa
Free. Honest. Fun.
Three words to describe an 'Everything to Sea' experience.
Spend seven glorious days aboard a wooden vessel as it glides across the Flores sea waters. For this cruise, it's all about comfort – so no one is ever pressured into getting fully naked.
When you're not enjoying the freedom of body and spirit, you have the entire Indonesian archipelago to behold. Thousands of islands, big and small, surrounding you, awaiting discovery. Some are uninhabited, others are just home to an assortment of unusual creatures, especially the Komodo Dragons!
Despite it being a relatively short trip, there is a lot packed into the itinerary, from snorkeling in the sea to hiking through the Indonesian islands. This trip allows for lots of lazy days on the beach and stargazing from the boat. It's a journey that doesn't take a lot out of you, yet gives you such an other-worldly experience.
One of the highlights has to be the trip to Namo Island, famous for its red sandy beach. The contrast of the flaming ground against the soft green mountains in the background is a picture-perfect treat. Of course, the real adventure is swimming through the Rangko cave where the crystal clear waters sparkle so brightly, you can see it light up the darkness of the cave, whilst dodging the friendly resident sea turtles.
The boat itself is super luxurious, with expansive decks to relax on, spacious cabin rooms, attentive staff, and a stunning dining area. It's perfect for meeting and interacting with your fellow passengers. It's made from wood in the traditional "Bugis" style, which avoids using any nails. Bugis-style boats have the ability to last forever, as long as you look after and preserve them well – leave them to neglect and they begin to rot (kind of like our Seby on a grumpy day…).
Everything To Sea is offering our readers an exclusive 5% discount valid for any cruise booked on their website. Just use the coupon code SAILNOMADICBOYS at checkout.
02
THAILAND: SaltyBoys Au Natural Sailing
December, 2022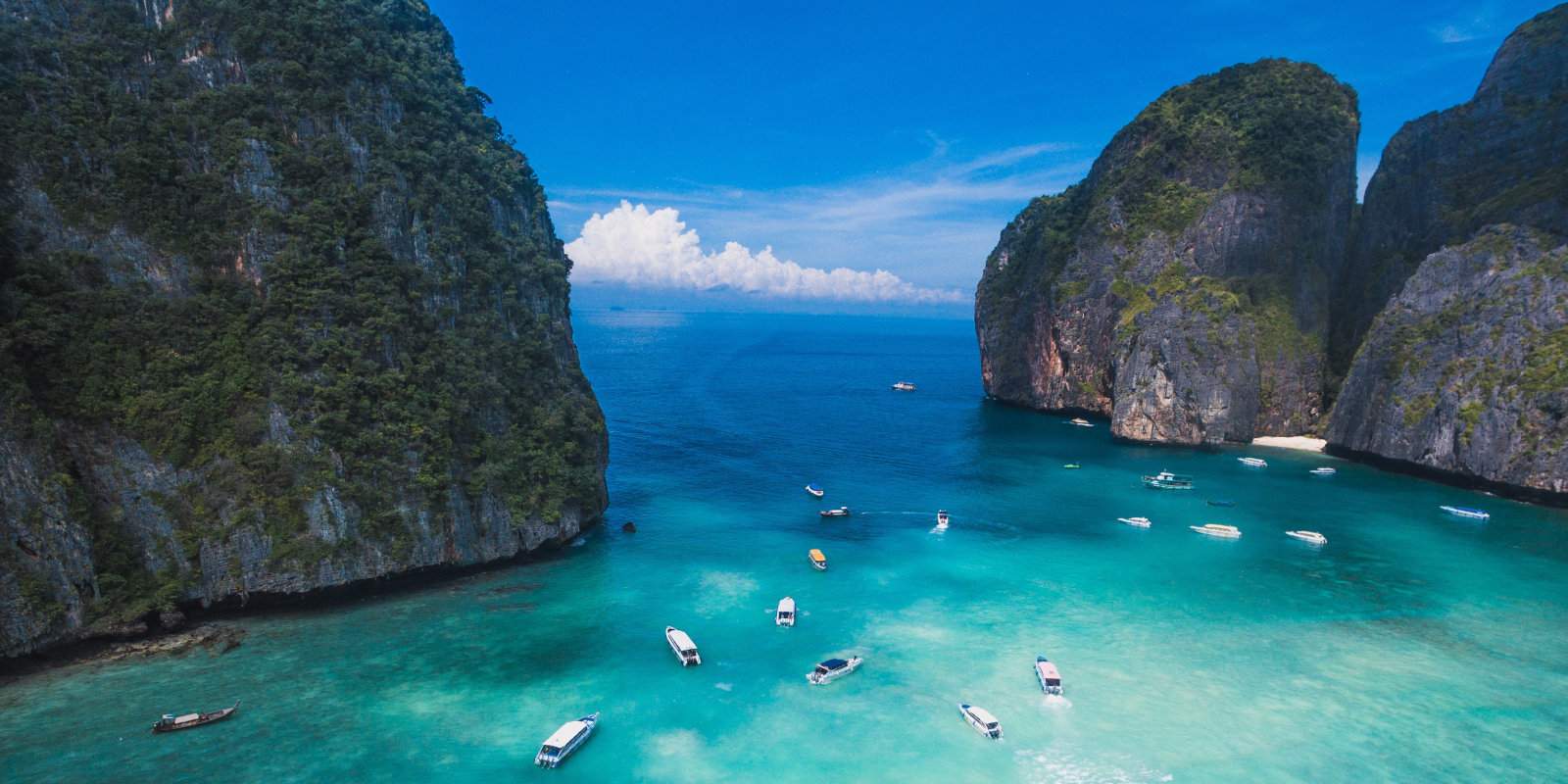 The cruise at a glance
---
Prices start from € 1,195
Dates: December 10-17, 2022
Luxury yacht with max. 10 guests
Itinerary: Phuket – Krabi – Phi Phi Don
Discover Thailand – one of the most gay friendly countries in Asia.
On this gay cruise, you'll get to experience Thailand's spectacular nature, au naturel!
The beating sun feels oh so good on the skin – you simply can't help but take off all your clothes! The beauty of this tour is that it's ideal for gay solo travelers looking to make new friends.
This gay naked cruise explores the Thai coastline such as the fabulous islands of Phang Nga Bay and the famous 'James Bond Island'. Whilst there's no 007 to be seen out here, you'll instead get your fill of dazzling coastline views! Other highlights include Koh Hong, Railay beach, picturesque Krabi, and Koh Phi Phi.
Choose between going on a yacht or boat, either one is relatively small and intimate. There are generally 10 gay guys per boat/yacht so it never feels too overcrowded. One awesome thing about this cruise is you can try your hand at sailing. Your captain (also referred to as the skipper), will happily show you the ropes and let you take charge!
03
VIETNAM AND CAMBODIA: Luxury Gay Mekong River Cruise
Exact dates tbc
The cruise at a glance
---
Prices start from $5,850
Dates: August – 2023 dates tbc
Luxury river cruise ship with max. 40 guests
Itinerary: Siem Reap – Phnom Penh – Ho Chi Minh
This luxury cruise down the Mekong River is organized and hosted by Dean Nelson – executive producer of the annual Whistler Pride and Ski Festival, along with Vincent Jones of Citizen Jones Travel. With two such experienced gay travelers at the helm, you just know this trip is going to be epic!
Setting sail from Siem Reap in Cambodia, you'll get to float along in luxury on the stunning Aqua Mekong river cruise ship – with just 20 gorgeous suites.
Everything about the Aqua Mekong sings personalized luxurious hospitality – with a world-class menu crafted by Michelin-starred chef David Thompson and the only private fleet of launch boats on the Mekong river. Onboard there's also a plunge pool right on the bow of the ship for fabulous views, as well as an excellent gym with panoramic windows so you can still enjoy the views while you're working out.
During this cruise, there will be so many opportunities for exciting shore excursions to explore wildlife, culture, history and archaeology. Some of the highlights include a trip to the Prek Toal Core Bird Reserve where you might get to see spot-billed pelicans, milky storks, black-headed ibises, and the elusive masked finfoot. There are many cycling excursions you can join, as well as the chance to kayak on the Mekong River and paddle alongside floating markets.
04
VIETNAM AND CAMBODIA: Brand G Jewels of Vietnam and Cambodia
September 21 – 3 October 2023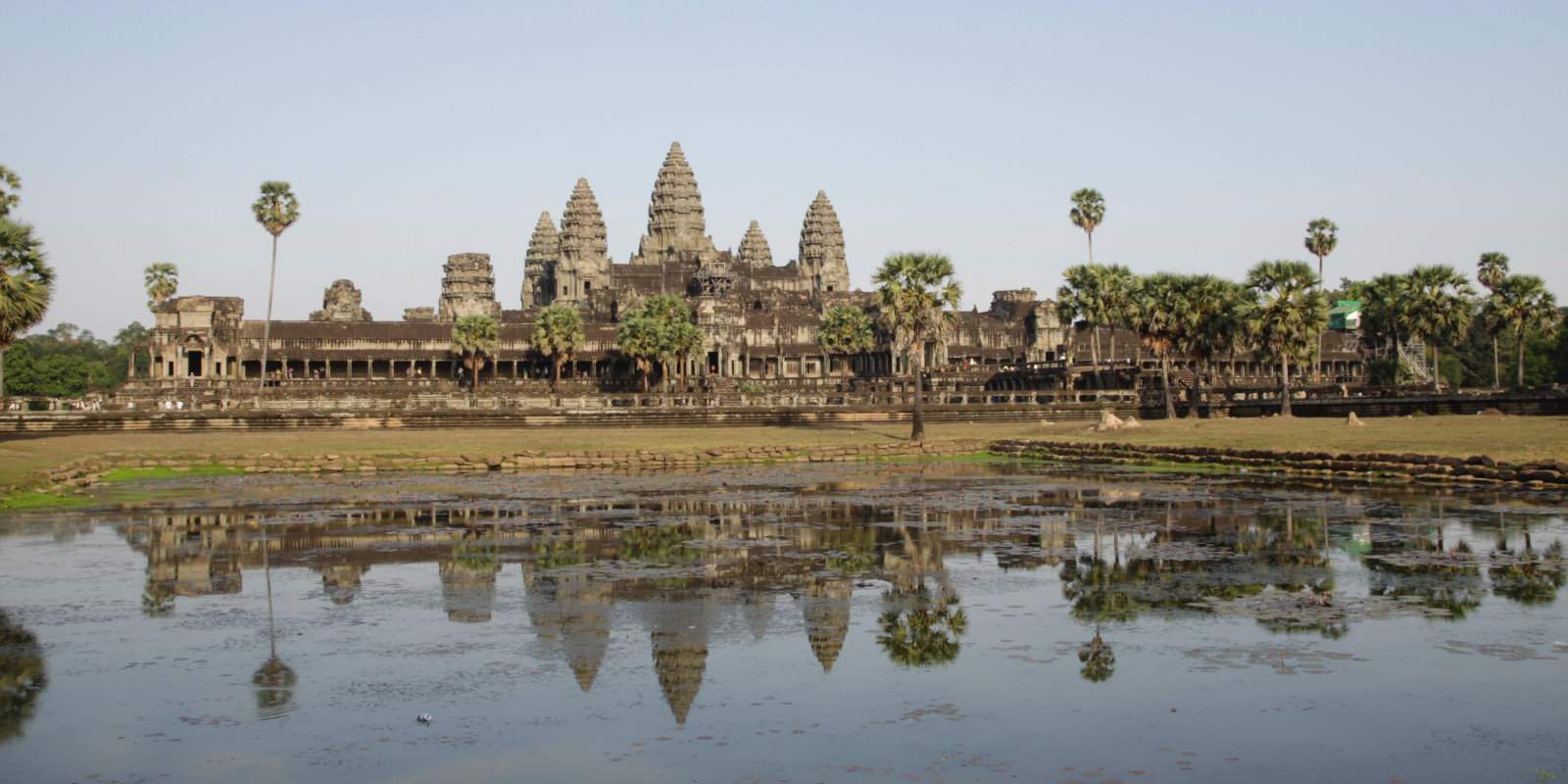 The cruise at a glance
---
Prices start from $5,199
Dates: September 21st – October 3rd, 2023
Luxury river cruise ship with max. 68 guests
Itinerary: Siem Reap – Phnom Penh – Ho Chi Minh
Two countries.
Two cultures.
Two new adventures to tick off the bucket list.
Seeing Vietnam and Cambodia had always been a pipe dream for both of us. So when we got to explore these beautiful nations, it would be an understatement to say we were super excited!
Spending 13 days across Vietnam and Cambodia allows you to get an in-depth and comprehensive flavor of each country. The trip starts with a 3-night stay in a luxury hotel in Siem Reap before embarking on the cruise. The cruise itself is 7 nights aboard a luxurious ship, complete with delicious meals, an incredible gym, and plenty of space to lounge around. The final two days are spent in a hotel in Ho Chi Minh City (Saigon).
The ship's design takes after the French colonial era, with a sophisticated and comfortable interior. Plush seating, spiraling staircases, and wide-open spaces are to be found within. As for the trip itself? Highlights include visiting seaside towns like Long Khanh Island. Stopovers allow you to wander around the markets, try out the different local food and buy a few souvenirs.
The excursion to Phnom Penh is a surprise highlight. It has a fantastic gay scene we had no idea about. We also recommend visiting the Killing Fields (Choeung Ek). It's an extremely harrowing experience, but one we think everyone should undertake and learn about some of Cambodia's darkest days. We also love the gay scene of Saigon and highly recommend checking out some of the bars and clubs here on your final 2 days of this trip.
BrandG is offering our readers an exclusive 5% discount for this cruise. Click the button below to check availabilty and prices.
05
THAILAND: GaySail Exclusive Catamaran Cruise
24 – 31 December 2022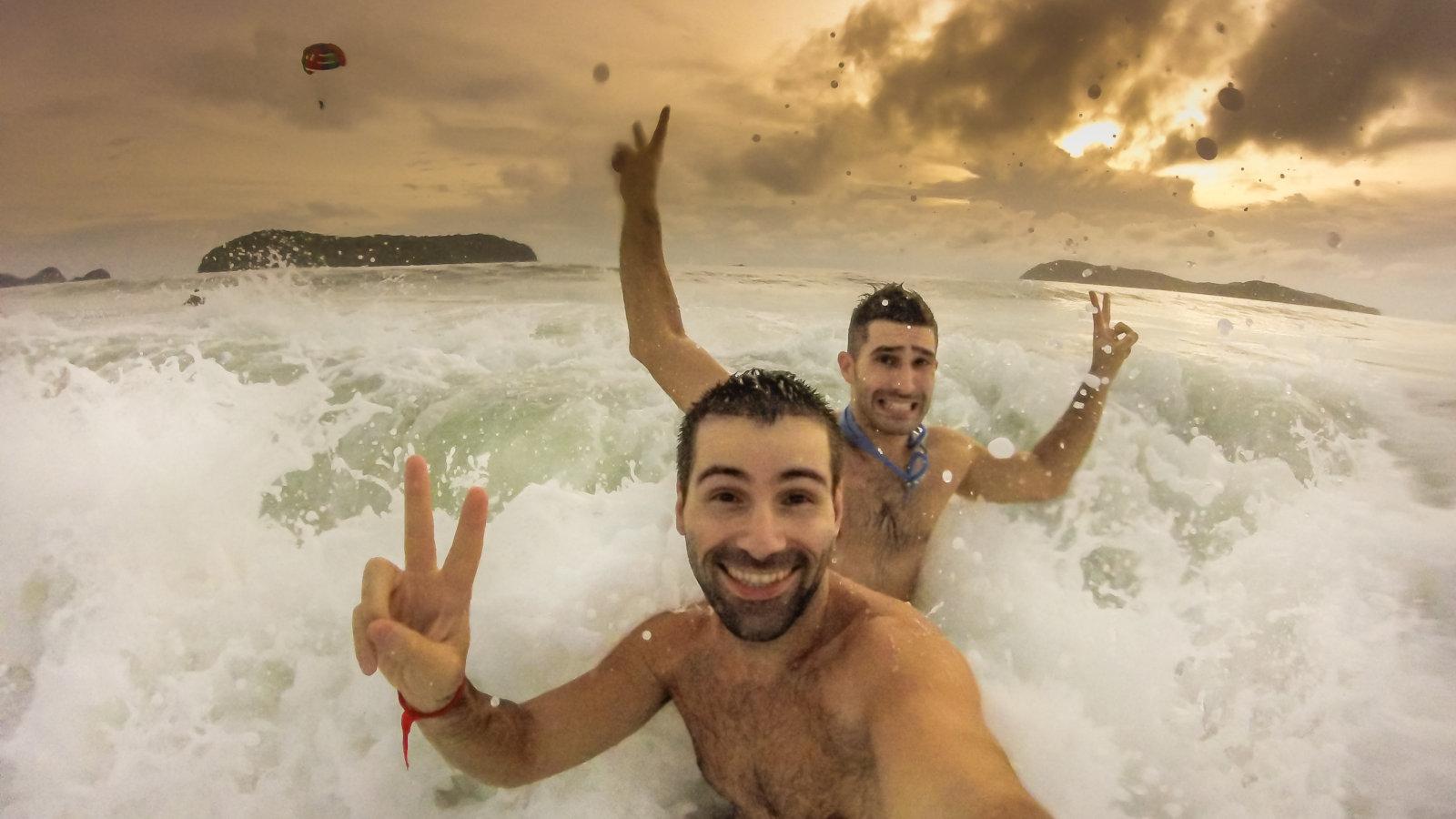 The cruise at a glance
---
Prices start from €1,895
Dates: December 24th – 31st, 2022
2 luxury catamarans with max. 10 guests on each
Itinerary: Phuket – Ko Phi Phi – Patong
GaySail is a fabulous company that creates some of the best LGBTQ sailing experiences.
Climb aboard the 40ft lagoon catamaran and forget all your troubles. The crew is waiting to make this holiday one you'll never forget.
Each cruise generally sails with just 20 gay guys, so you quickly become a tight close-knit family, and usually lifelong friends.
Though each cabin has two men per room, we recommend going with a partner. That is unless you're comfortable sharing with a stranger – you never know, it could lead to a lifelong friendship or more!
This cruise is based in and around the famous southwest islands of Thailand, including Phuket (which has an airport and is, therefore, the transport hub) and Phi Phi, which is famous for being the island featured in the Leonardo DiCaprio movie "The Beach".
Highlights from this trip include rainforests, mountains, limestone pinnacles jutting out from the sea, and of course, some of the best beaches we've ever been to. If like us you're into snorkeling and diving, you'll be in paradise on this trip.
Plus, you may have noticed the dates the trip sets sail on…that's right: Ho ho ho! The cruise ship team always makes a fantastic dinner, so it will feel no different than being at home. Then, on New Year's, ring in midnight in Patong with a fabulous gay party!
Gay Sail is offering our readers an exclusive 5% discount valid for any cruise booked on their website. Just use the coupon code NOMADICGS5 at checkout.
DON'T MISS OUT!
Join our newsletter
Subscribe now to receive in-depth FREE travel guides, along with inspiring stories, savvy planning tips, and exclusive discounts on gay tours.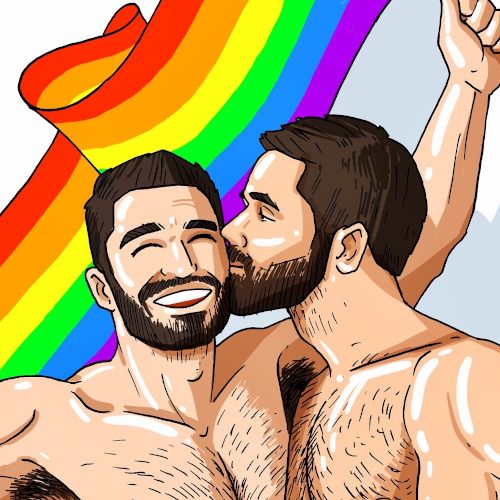 06
INDIA: Brand G Splendors of India and The Ganges Gay River Cruise
2023 Dates To Be Announced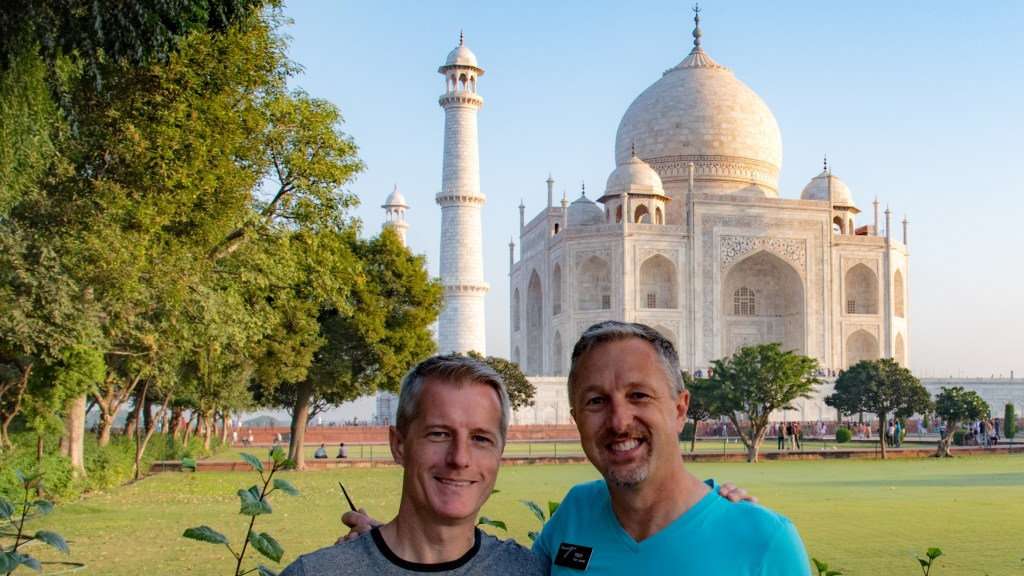 The cruise at a glance
---
Prices start from $6,999
Dates: TBA
Luxury river cruise ship with max. 56 guests
Itinerary: New Delhi – Kolkata – Jaipur
For the ultimate in romance, you can join this gay river cruise which includes the chance to visit the Taj Mahal – a stunning mausoleum built by the Mughal emperor Shah Jahan to house the tomb of his favorite wife, Mumtaz Mahal!
Organized by Brand G Vacations, this cruise is a full gay charter, meaning you'll be surrounded by other gay travelers as you explore the cities lining India's most sacred river.

The cruise takes place on the RV Ganges Voyager – a gorgeous ship built in the style of the British colonial era, but with all the modern amenities and services you might desire. We especially love the elegant East India dining room, where the backs of the chairs look like ship steering wheels and you can dine on exotic local cuisine or western favorites. You can get a workout onboard while watching the riverside slip by from the huge windows or relax in the sun on a lounger up on deck.
Not the whole trip takes place on a ship though, as part of the time, you'll also get to stay in fabulous hotels in the cities of New Delhi, Jaipur, and Agra. If you've ever dreamed of visiting India during the colorful Holi Festival, this cruise makes all those dreams come true, plus you'll get to explore famous sites such as the fabled pink city of Jaipur, Agra Fort, and Raj Ghat, the memorial to Mahatma Gandhi in Old Delhi. Truly, an unforgettable voyage!
07
VIETNAM AND CAMBODIA: Out Adventures Mekong River Gay Cruise
2023 Dates To Be Announced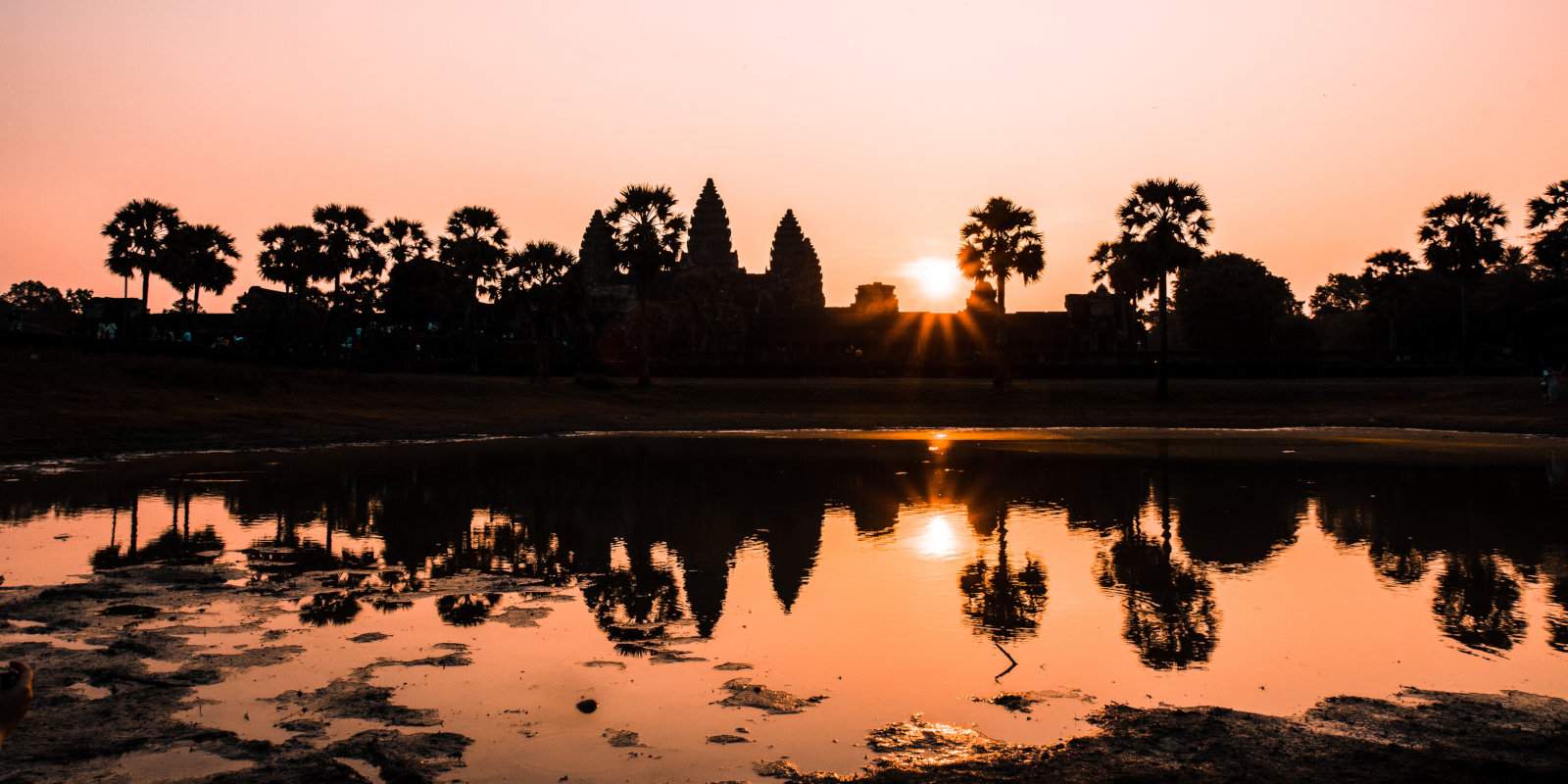 The cruise at a glance
---
Prices start from $4,850
Dates: TBA
Luxury river cruise ship with max. 44 guests
Itinerary: Siem Reap – Phnom Penh – Ho Chi Minh
Ring in the year 2021 with a fabulous gay cruise in Asia! We say "why not!"
Out Adventures' Mekong River Gay Cruise is another favorite that also takes in two of our favorite countries in SE Asia: Vietnam known for having the best food in the world (we're totally subjective about that comment), and Cambodia – think Lara Croft nature and temples around Angkor Wat…
Both countries are super gay friendly, each with gay scenes and large LGBTQ communities in Siem Reap + Phnom Penh (Cambodia), and Ho Chi Minh City + Hanoi (Vietnam).
The gay cruise itself stretches across 13 glamorous days. You'll be snickering at the thought of all your pals freezing in the miserable January cold back home. After all, this is the only way to get over the post-Christmas blues.
We particularly love the idea of the pot-making class in Ben Tre. If you're old enough, you'll also want to recreate that Patrick Swayze and Demi Moore moment from the movie: Ghost.
This cruise also gives you the chance to sail on sampans (flat-bottomed boats) through the lush mangroves and bamboo groves of the coast. Landing at the fruit orchards, you will meet with locals who happily provide you with tea and honey. Yep, this trip sure is a treat! With a taste of the bustling cities, as well as an in-depth look at the rural countryside, you will quickly fall in love with Vietnam and Cambodia just as we did!
08
VIETNAM: Out Adventures Vietnam Gay Cruise and Tour
2023 Dates To Be Announced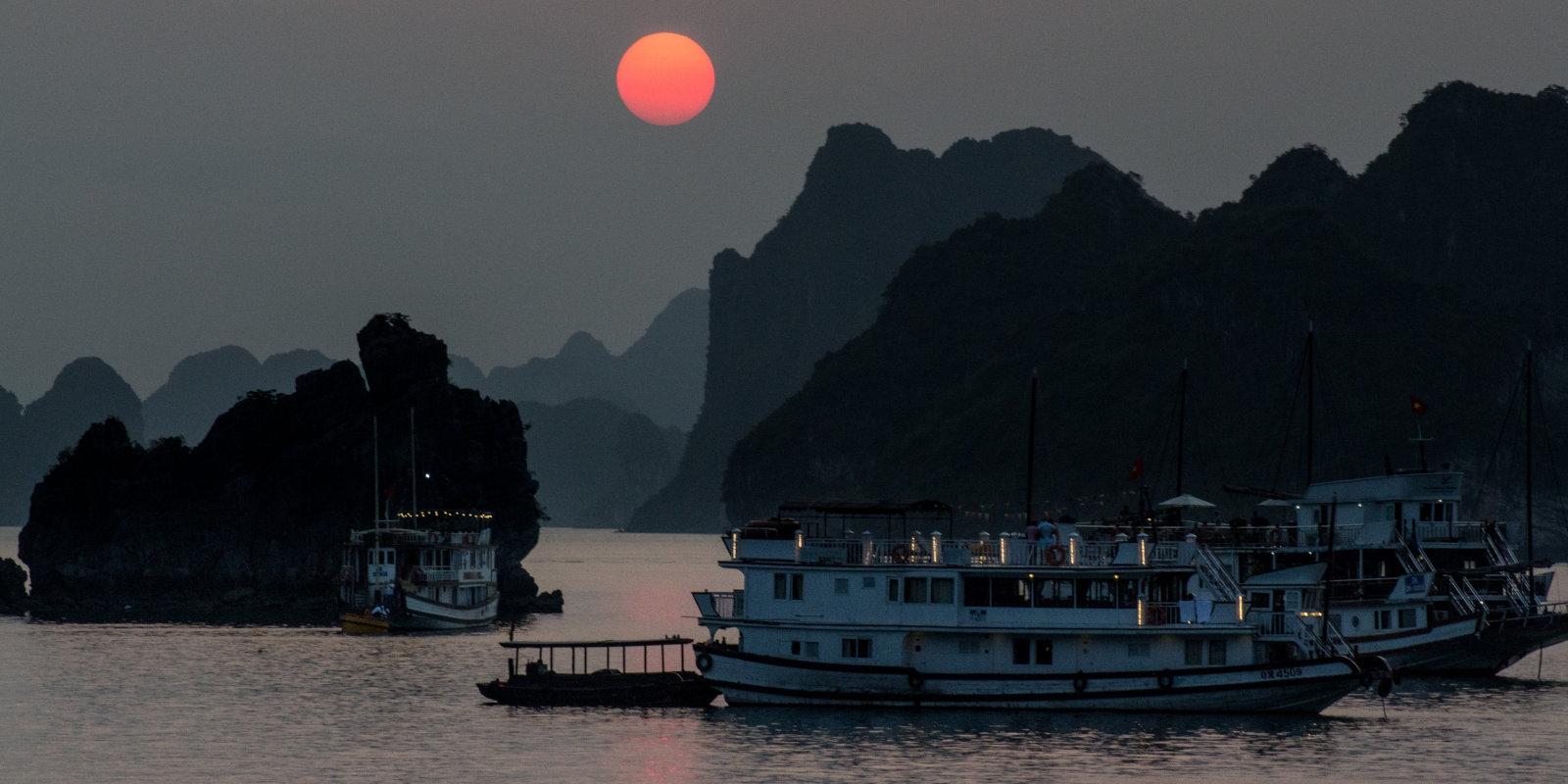 The cruise at a glance
---
Prices start from $2,750
Dates: TBA
Luxury cruise ship with max. 64 guests
Itinerary: Hanoi – Ha Long Bay
This is a fantastic experience which is part gay cruise, part vay-cay.
It starts out in the unique limestone formations of Ha Long Bay in North Vietnam aboard a luxurious yacht.
As you sip away on a delicious cocktail, the yacht cruises along, visiting floating villages like Cua Van, where you get the chance to explore on kayaks, visit the markets and meet with fishing families.
Over the subsequent five days, the cruise continues to explore more of the Vietnamese coast with lots of activities offered on-board, like Tai Chi. Other highlights of the trip include a sightseeing tour of Hanoi, learning about how Vietnam declared its independence and how it survived the Vietnamese War.
You'll get to go on excursions to charming villages, magical grottoes, and secret lakes. You can even take part in a spot of night-time squid fishing – a truly unique experience! This gay cruise can be booked as a stand-alone journey or added on to the end of the above Mekong River gay cruise if you want even more bang for your buck, as it were…
PART 2: Gay groups among other cruises
Ok, ok, so I suppose the gays can't have everything… we've included some cruises that aren't exclusively LGBTQ folk, but usually comprised of a small gay group within a larger cruise. That being said, they are still a fun way to get to know other gay travelers while seeing stunning parts of the world:
09
DUBAI, INDIA AND SRI LANKA: Pied Piper Gay Group Cruise
2023 Dates To Be Announced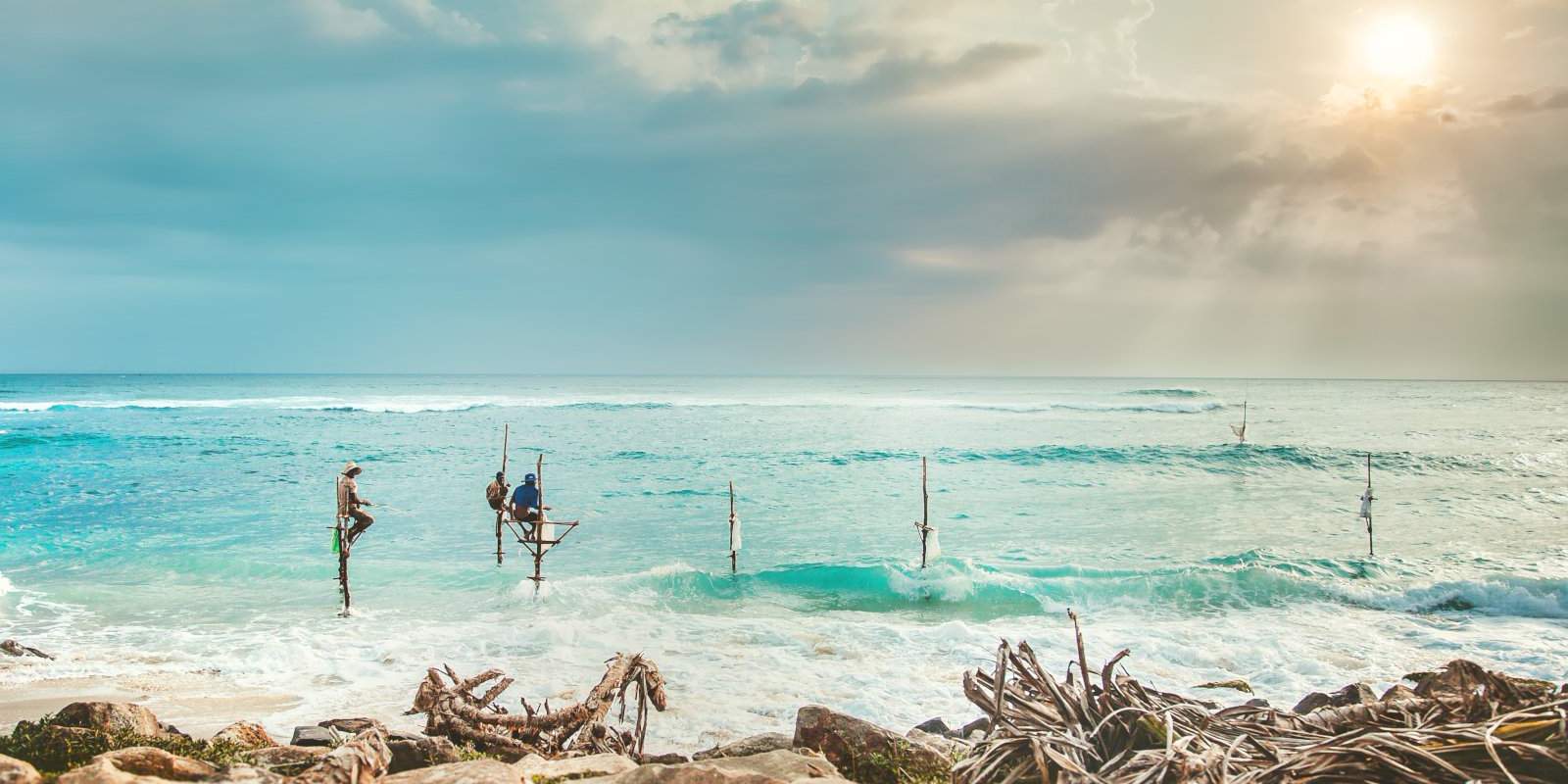 The cruise at a glance
---
Prices start from $1,354
Dates: TBA
LGBTQ group on a huge cruise ship
Itinerary: Dubai – Bombay – Colombo – Singapore
An overnight stay in Dubai? Count us in! That's before the cruise even begins…
You'll be able to discover cities in the Middle East, India, and Asia as you sail from Dubai to Singapore on the Celebrity Constellation in all its glory.
With tons of fabulous amenities and luxuries, you will be torn between staying on the ship and exploring the exciting ports of call.
Though we do highly recommend you pull yourself out of the ship's Jacuzzi and go out and explore as much as you can when the ship docks. This gay cruise allows you to meet locals, shop through markets, visit museums and get a real feel for each country's culture, particularly in South Asia (you'll be a master head wobbler in no time!)
With stops in Oman, India, Sri Lanka, and Phuket, you'll have plenty of opportunities to explore famous sights like the Taj Mahal or just relax on some glorious beaches. During the days out at sea, you can enjoy the ship's many lush amenities, like the rooftop movie theatre, the nine different restaurants, and the luxurious spa. One thing's for sure, you will never forget your time spent on this cruise!
10
CHINA, JAPAN & SOUTH KOREA: Pied Piper Gay Group Cruise
2023 Dates To Be Announced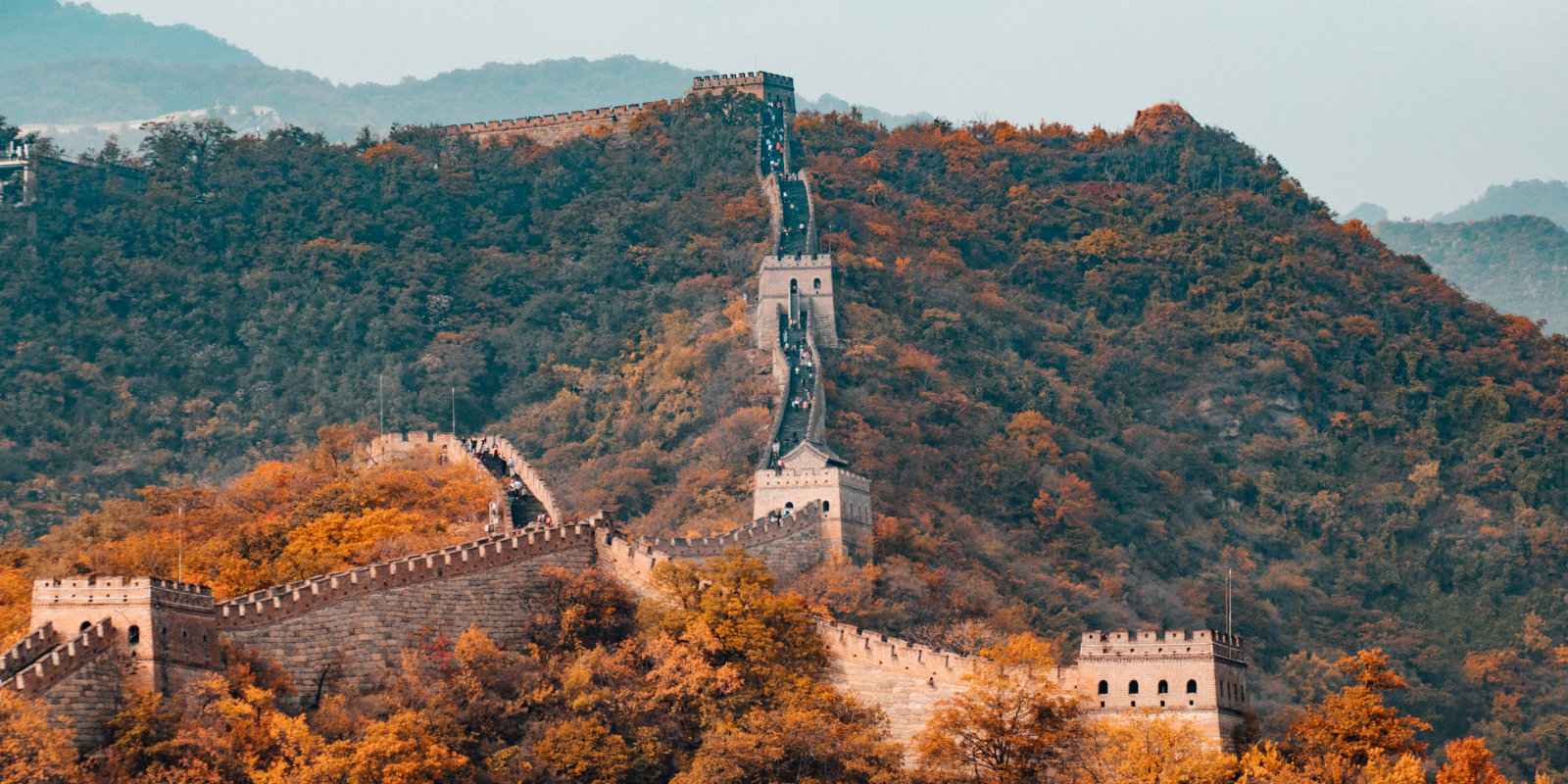 The cruise at a glance
---
Prices start from $1,119
Dates: TBA
LGBTQ group on a huge cruise ship
Itinerary: Hong Kong – Nagasaki – Seoul – Shanghai
Explore East Asia aboard the massive cruise liner the Celebrity Millennium. With its sheer glamour as it sails across the ocean, you won't be left wanting any tiny bit of luxury!
This trip will see you exploring parts of China, Japan, and South Korea.
Why see just one place when you can see many from aboard a moving hotel?
The ship itself is relatively new, having been built in 2002. It can carry over 2,000 people, so the festivities onboard feel super grand. As part of the Pied Piper experience, you will be placed within an LGBTQ group, which is when all the real fun begins!
Boarding in Hong Kong, the cruise then sails to Taiwan, Japan, and South Korea, before spending two nights docked in Beijing, China. This gives you plenty of time to go ashore and explore one of the most popular tourist attractions in the world: the Great Wall of China.
11
CAMBODIA AND VIETNAM: Diva Destinations Luxury Mekong River Lesbian Cruise
2023 Dates To Be Announced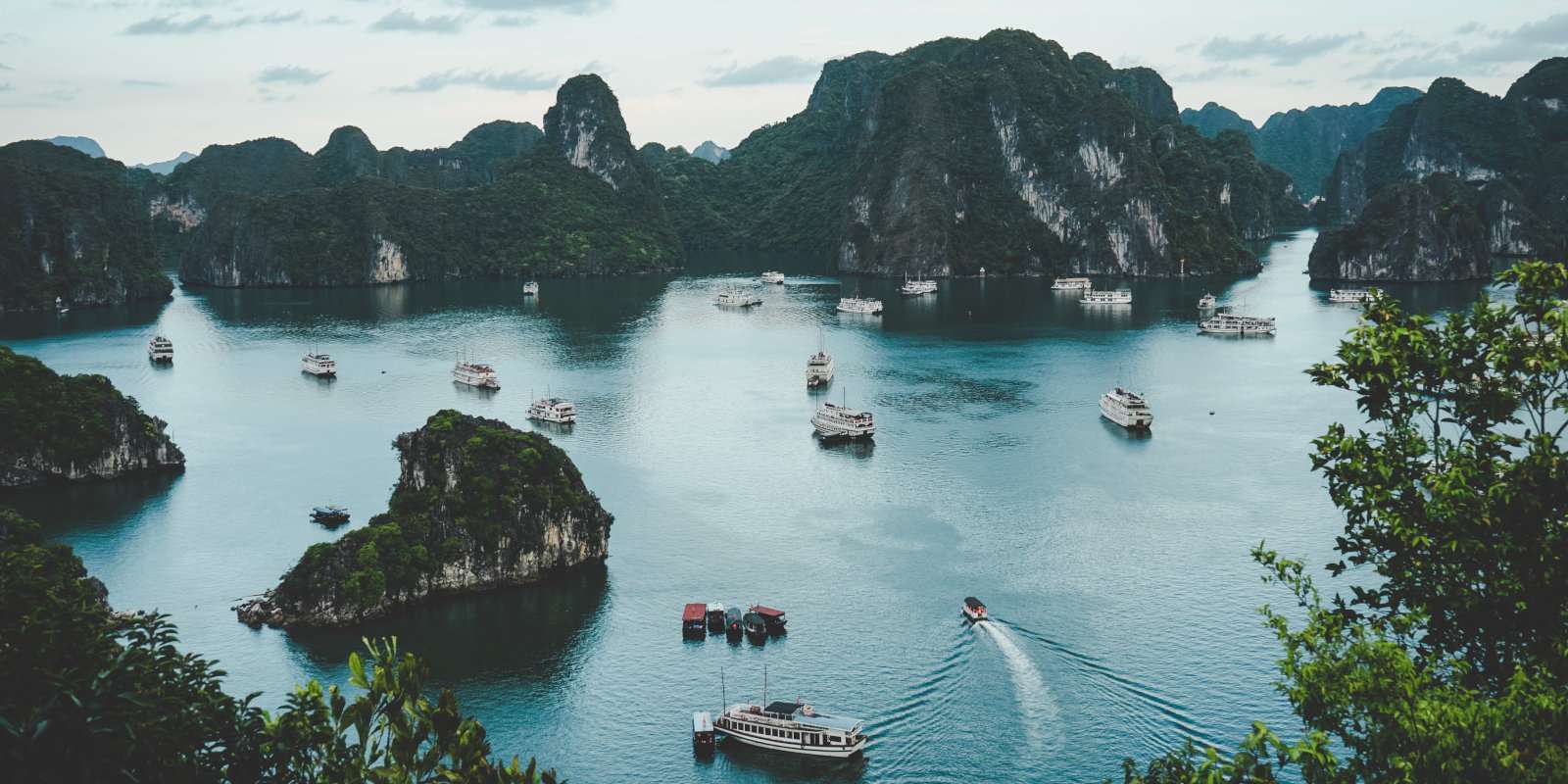 The cruise at a glance
---
Prices start from £5,059
Dates: TBA
Small gay group on a luxury river cruise ship
Itinerary: Ho Chi Minh City – Siem Reap
Let's hear it for the girls! After all, they just want to have fun, right?
This journey is spread across 13 days aboard the stunning Mekong Jewel – a luxury river cruise ship. It's set to make its first-ever trip at the beginning of 2020, so by the time this package comes into effect, it will still be in its youthful prime!
Meeting in Ho Chi Minh City in south Vietnam, the girls start by exploring the Ben Thanh night market – a mix of stalls selling homemade art and delicious cuisine. The cruise itself is jampacked with markets in fact, it even includes one that floats on a river. While later sitting atop the Mekong river, locals from the towns of Vinh Long and Cai Be take to the waters to present their treats and goods to you from their own small boats.
Another highlight of the trip to look forward to is Phnom Penh, the capital of Cambodia. Despite decades of political hardships, the citizens are still smiling and welcoming towards any new faces. Its charming spirit is truly infectious and you will quickly fall for the delicate architecture and quaint facades.
12
THAILAND, CAMBODIA AND VIETNAM: Asia Gay Daddy Cruise
2023 dates to be announced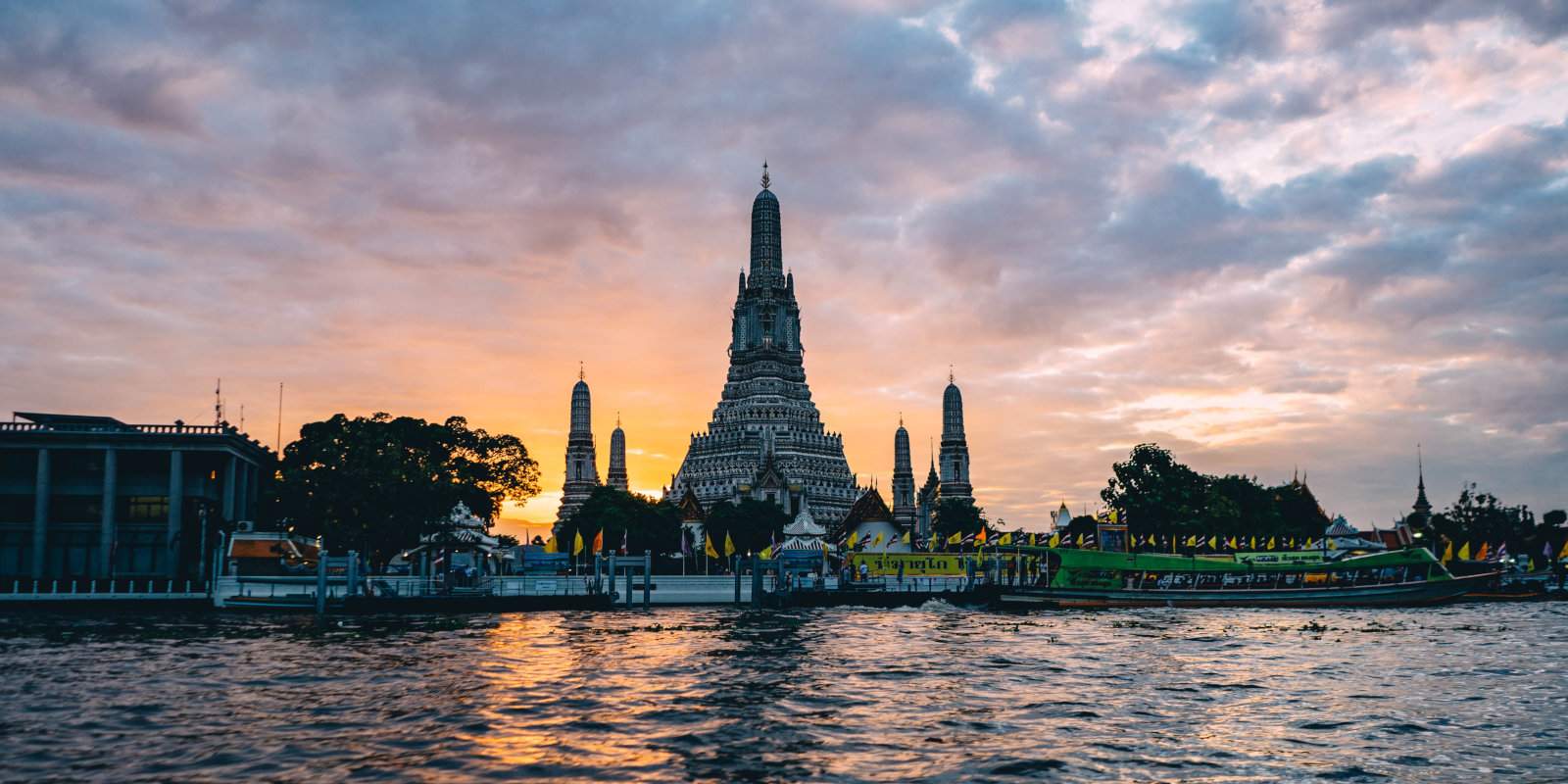 The cruise at a glance
---
Prices start from $1,499
Dates: TBA
Small gay group on a huge luxury cruise ship
Itinerary: Singapore – Bangkok – Ho Chi Minh
Organized by the Let's Cruise Away gay cruise company, this fabulous option is designed for Daddies, admirers, and their friends to explore some incredible ports in southeast Asia.
You'll be sailing with a small group of like-minded friends on the huge Noordam cruise ship, which is part of the Holland American Line. There are plenty of exclusive extras organized just for you, including a welcome party and game nights.
Setting sail from the dynamic city of Singapore, the cruise includes stops in Thailand, Vietnam, and Cambodia, before returning to Singapore again. It creates the perfect combination of relaxing beach-time with fun activities like snorkeling, scuba diving, and kayaking, not to mention plenty of exciting city exploration. You'll also have the opportunity to visit famous sites like the Golden Bridge in Da Nang, Vietnam – which looks like it's being held by two giant's hands!
The Noordam is a very elegant and luxurious ship, from the smooth Blues club to the museum-quality art on display throughout. There are multiple dining options serving sophisticated meals to enjoy, as well as a casino and a nightclub to keep you entertained after dark. Of course, there are multiple pools to enjoy, along with an excellent fitness center, and the Greenhouse Spa.
13
CHINA, TAIWAN AND JAPAN: Pied Piper Gay Group Cruise
2023 Dates To Be Announced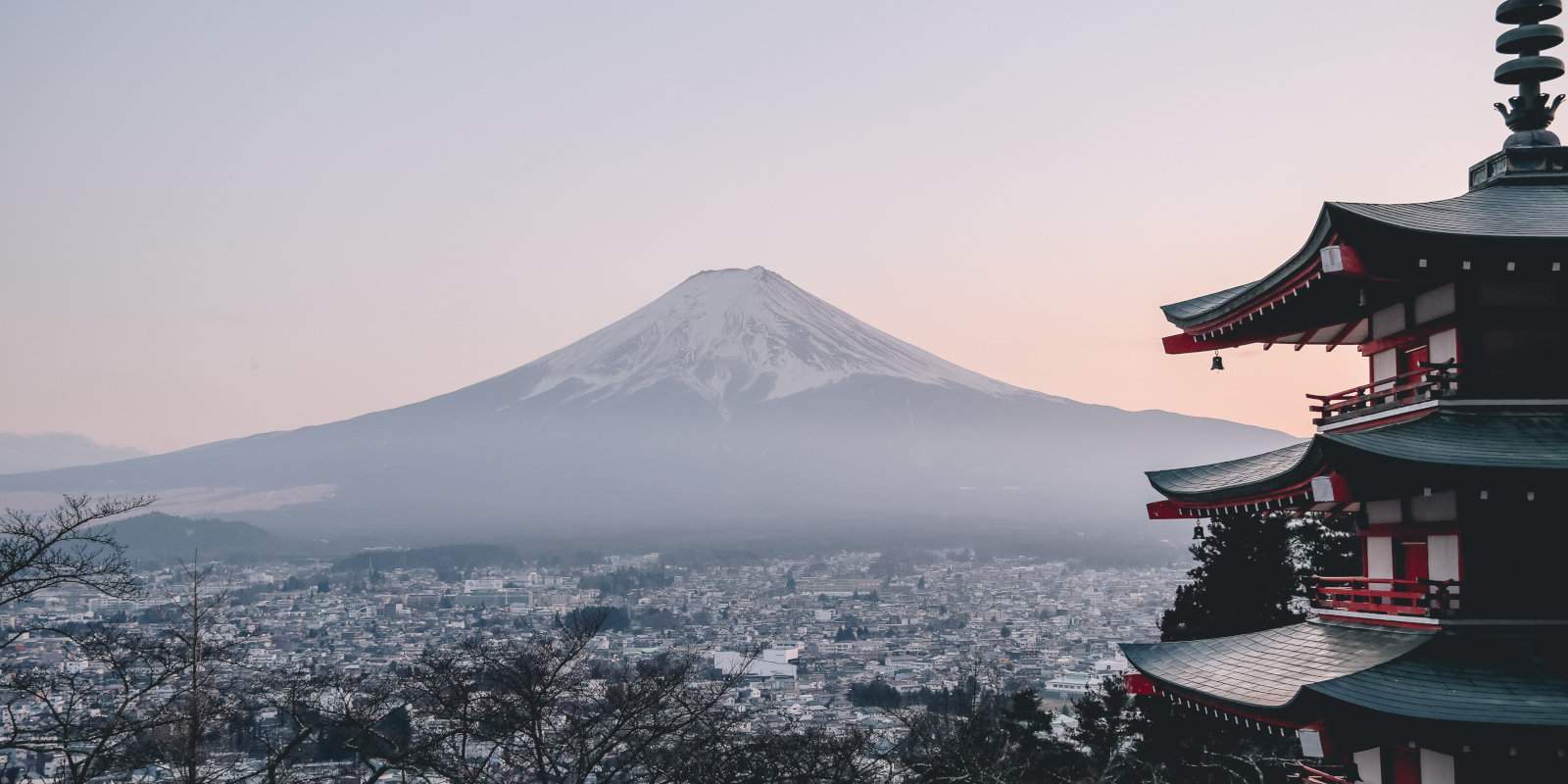 The cruise at a glance
---
Prices start from $2,159
Dates: TBA
Small gay group on a massive luxury cruise ship
Itinerary: Hong Kong – Taipei – Kyoto – Tokyo
An enchanting and exotic journey to the far east sure sounds like a wonderful choice for a gay cruise to us! Make sure you check out our gay guide to Tokyo for when you disembark as well….
On this cruise, you'll be traveling with a small group of other gay travelers on the massive Celebrity Millenium, which carries 2,218 passengers. But with such a massive ship, you can bet there's an endless array of amazing things to see and do before you ever step onshore.
One of the most fantastic things about the Millenium cruise ship is that it's completely accessible from bow to stern, with attention paid to meet the needs of guests who are visually or hearing impaired, in a wheelchair or travel with a service animal. What a great initiative! There are also world-class restaurants, Broadway-style shows, a luxurious spa, swimming pools, a basketball court, and a huge rooftop cinema.
When you can manage to drag yourself off the decks of this amazing ship, you'll be exploring the most wonderful parts of China, Taiwan, and Japan. You'll get to spend two days each exploring the culturally diverse cities of Hong Kong and Taipei before heading to the ancient kingdom of Japan. You'll get to see some of our favorite spots in Japan, like the hot springs and temples of Nagasaki. A real highlight will definitely be seeing Mount Fuji before you embark on the vibrant capital of Tokyo!
DON'T MISS OUT!
Join our newsletter
Subscribe now to receive in-depth FREE travel guides, along with inspiring stories, savvy planning tips, and exclusive discounts on gay tours.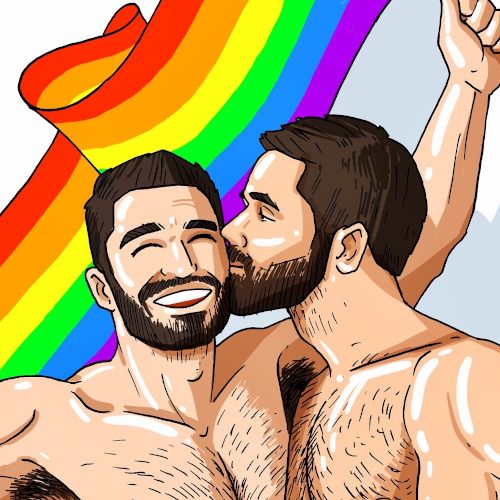 ---
Like this post? Pin it