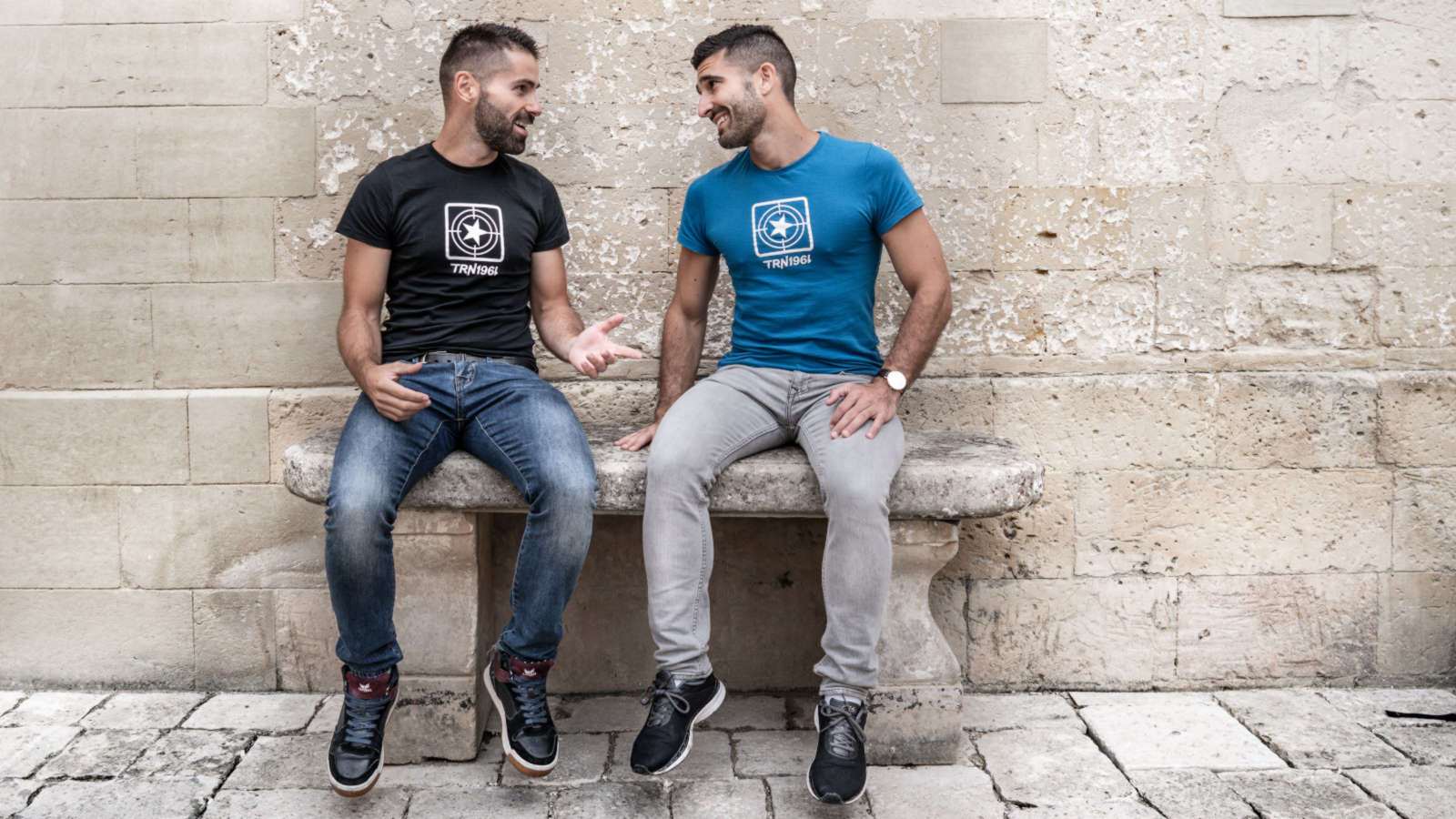 Read all about gay stories and experiences right here!
When did you start fancying other men?
How long have you known that you are gay?
When did you come out?
How was your first time?
Have you ever been in love with another man?
How did your family react when you came out to them?
Did it make you feel free?
These are just some of the many questions we get asked every day from curious straight friends, or from young gay teens coming to terms with who they are.
Growing up we both loved reading gay stories to help with our own coming out journey. We also followed gay stories in the movies and TV – from Brokeback Mountain to Queer as Folk, each one showing us that as long as you remain true to yourself, you'll always live your best life.
Today we are fortunate to have access to so many different types of gay stories whether it's on Netflix, online forums, steamy gay novels, or on the big screen – the awesome webcomic-turned Netflix hit, Heartstopper, for example? There is everything to cover first-time gay experiences, coming-of-age stories, gay teen romances, steamy encounters, and even sci-fi liaisons!
On this page, we've bundled together all our favorite resources, inspiring reads, and advice that we think a young Stefan and Seby should read to help make their coming-out story extra fabulous!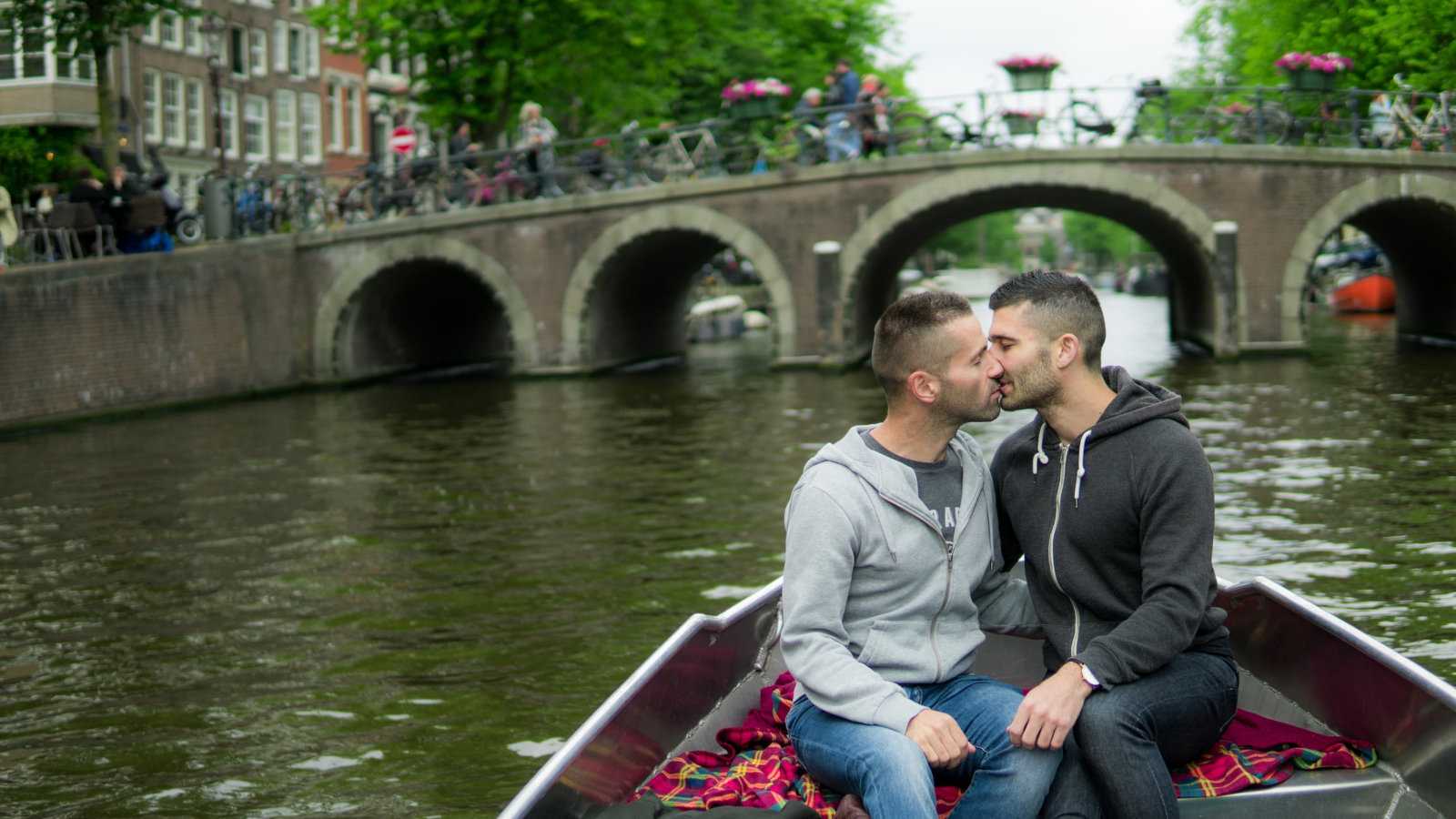 First-time gay stories
Do you remember your first time?
My first time was with Fabio, a hot Brazilian guy I met in Heaven gay club, London. I was 20 years old, fresh out of the closet – curious but terrified at the same time of this new exciting gay world. It was Valentine's Day and my first time in a gay club. Fabio was the hottest guy I'd laid eyes on. I was apprehensive at first, but it didn't take me long to make that big leap…We kıssed on the dancefloor for what felt like hours then Fabio took me back to his apartment for a hot, steamy night of Latino passion!
Sadly, the next morning Fabio told me I had to leave asap because he was expecting his boyfriend to return home soon. I never saw Fabio again, but that was one walk of shame I'll never forget!
On the one hand, I was excited about my newfound gay world, but at the same time I was pining for Fabio, the hottest guy I had laid eyes on…just as Elio felt towards Oliver in "Call Me by Your Name" or Charlie towards Nick in "Heartstopper".
Read more from our first-time gay stories as well as some super inspiring coming-out stories, which include first-time kısses, steamy encounters with strangers, camping adventures, and many many more! Just don't go reading these in a public area unless you've got tight briefs on and a loose shirt to cover up any unexpected stiffies…
The 2022 Netflix hit series, "Heartstopper", and the awesome 2017 movie, "Call Me by Your Name" are both must-sees for coming-of-age coming-out stories. In "Heartstopper", curly-haired cutie, Charlie, grapples with his feelings towards the hot rugby stud, Nick. And in "Call Me By Your Name", 17-year-old Elio (played by the affable Timothee Chalamet) explores his ʂɛҳualiƚy with the older carefree Oliver. The two share several moments of passion, but the most memorable is just after Elio's first-time gay experience with Oliver when Oliver looks into Elio's eyes and says to him:
"Call me by your name and I'll call you by mine"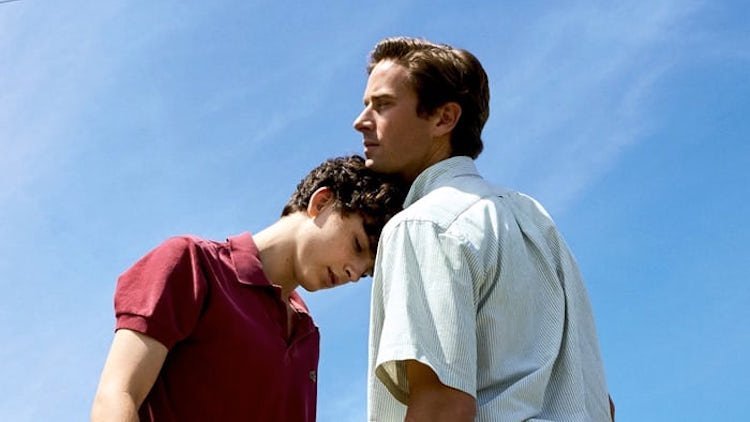 Gay boys coming out
Coming out to yourself is a big deal!
It's that all-important first step every queer person needs to take – a monumental, important, and personal transition we all go through. For some of us, it's made a lot harder because of external pressures we face from family, society, and religion.
I come from a very conservative Greek family. The Greek Orthodox Church is one insane institution stuck in the Middle Ages with a notoriously ill-feeling towards the LGBTQ community – one Bishop going so far as to state that gay men have a nasty stink and that homoseҳuality could be passed on when pregnant women enjoy having it through the backdoor. Therefore, as a young gay boy, I grew up thinking that those feelings I had towards other men were wrong, akin to an illness – something I had to suppress.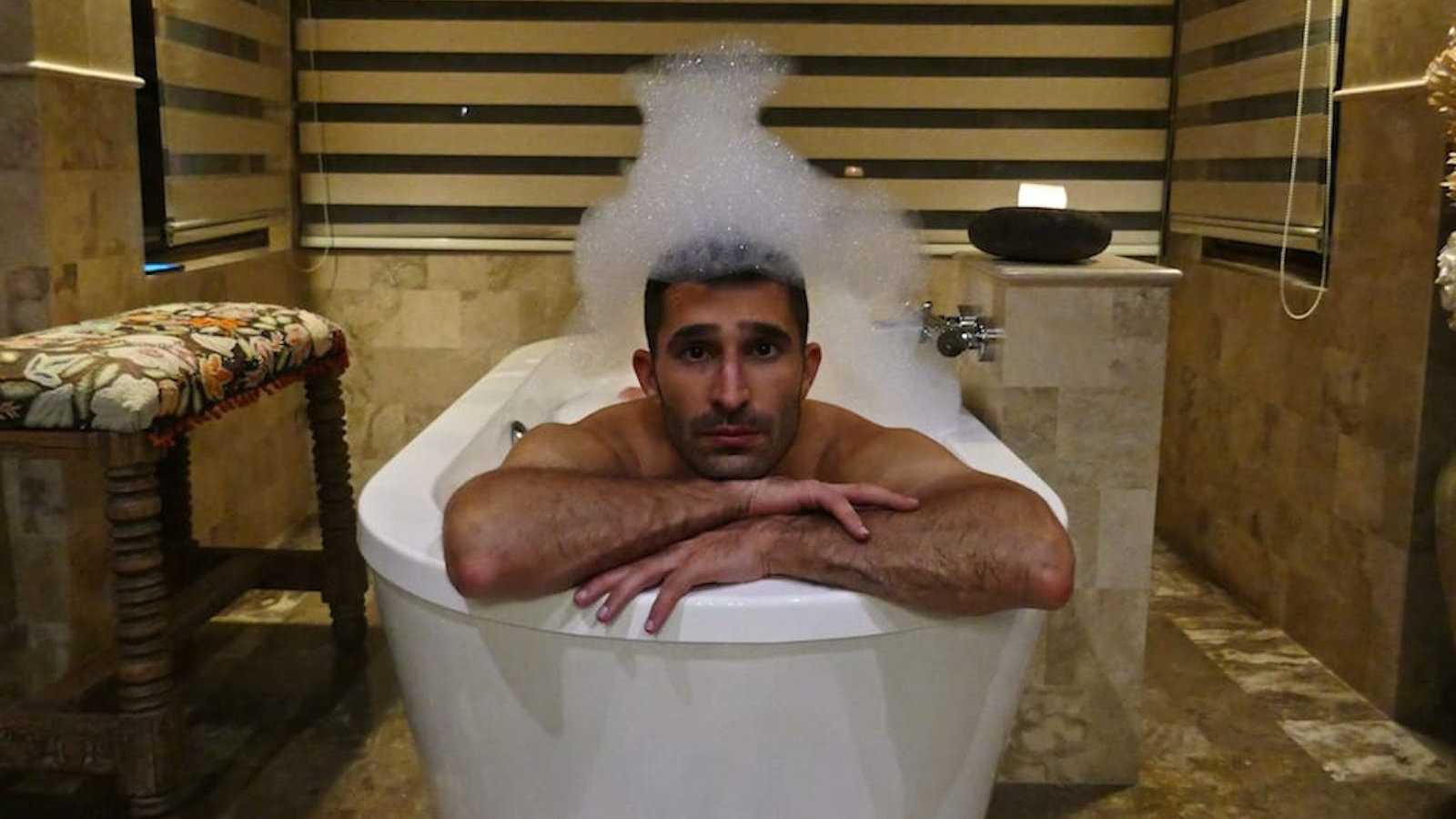 Because of this, my coming out experience came later on in my life compared to other gay boys my age. I was in my twenties when I was finally able to accept who I was and feel proud of it. It was a long journey that began with confronting thoughts I had going on in my head like "Being gay is wrong", "I don't want to dress up in women's clothes so surely I can't be gay!", "What will all my friends think?", "What will my parents think?!"…
The main thing that helped me overcome all the anxieties I had about my ʂɛҳualiƚy was to educate myself about it via online resources, forums, articles, and gay dating sites. I was also fortunate that there are so many positive openly gay LGBTQ celebrities who show that you can be gay and amazing at the same time!
Ultimately, I was able to reach the conclusion that I was born this way. These "feelings" I had towards other men are entirely natural and not something I ever "chose" to have. Most importantly of all, there is absolutely nothing wrong with it at all!
When I was finally able to accept all of this, it was the greatest feeling ever. My confidence went through the roof! I was then able to slowly come out to my friends, work colleagues, and eventually, my family.
The truth is, whilst this is a complex and challenging journey, it does get better!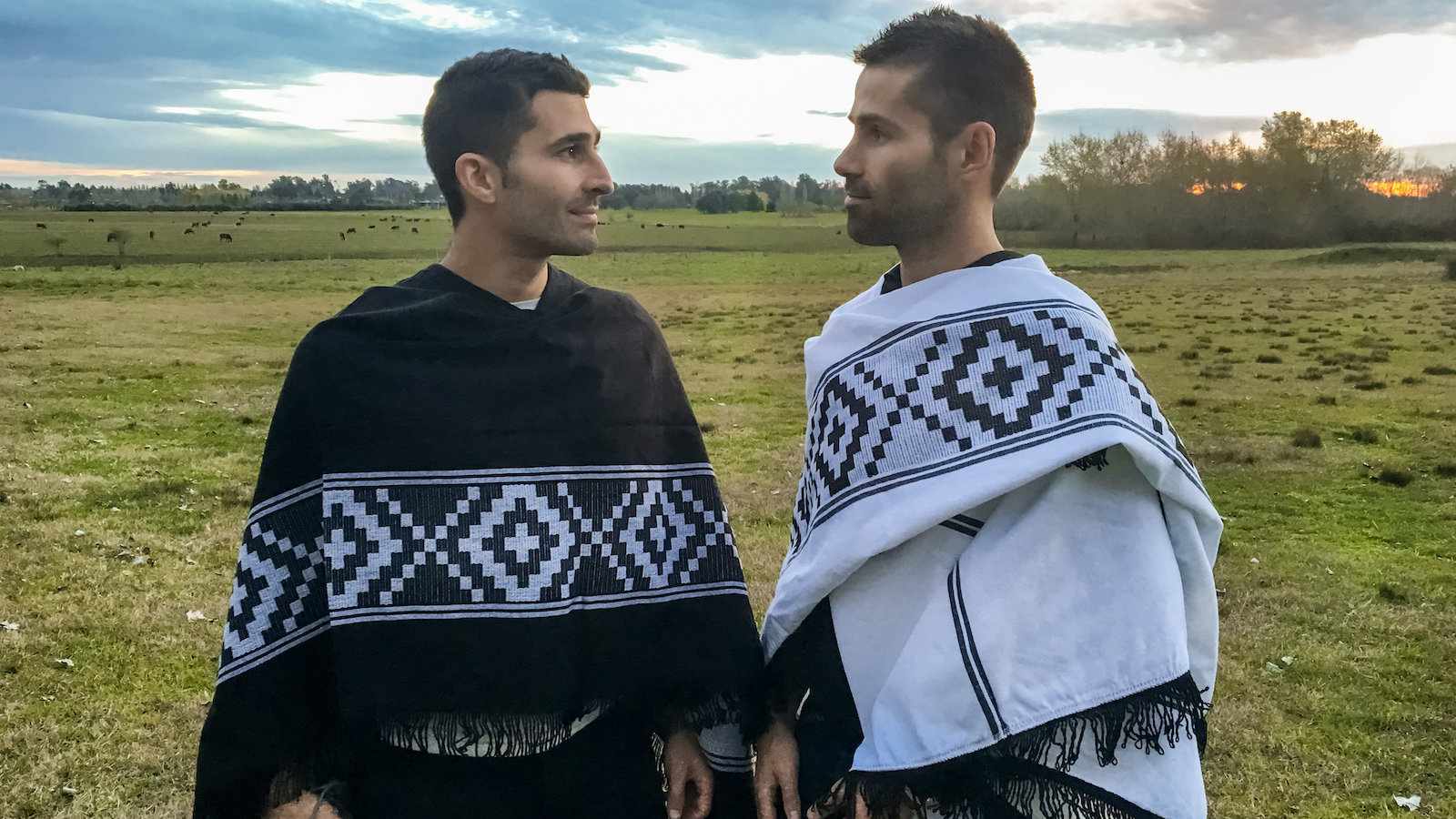 Our gay love story
"I am going to marry that guy. I swear to you. He is the man of my dreams and I will marry him!"
…said a young tipsy gay boy Seby to his friend, Johan, after he set eyes on a hot Mediterranean-looking guy across the dance floor in the GAY nightclub in Soho, London.
That was back in the summer of 2007.
But nothing actually happened. Seby was too shy to speak to this guy, so he instead took photos of him and continued dancing the night away with his friends.
Fast forward two years, to the same spot, in the same club, Seby was hanging out with Johan. He spots that SAME guy, the Mediterranean-looking one from 2 years prior, only this time, he was staring right back at Seby…
"Johan it's THAT guy…remember? The one I took photos of and swore to you I would marry? Well, he's over there and he's looking right back at me!"
But like last time, Seby was again too shy to go and speak to him, so he just kept on staring. The Mediterranean-looking guy was talking to his friend and kept glancing over at Seby every few seconds, smiling. Seby smiled back but kept looking away. He was just too shy!
The Mediterranean-looking guy and his friend then started to leave…
"Oh Seby, come on, you'll never have him. He's not interested!"
But just as Johan finished teasing Seby, the friend of the Mediterranean-looking guy came back to Seby, explained that his friend is shy but really likes him, handed Seby a card, then left. Seby looked at the card – it had a number on it and next to it was handwritten, "Call me!"
The next day, Seby did just that.
The Mediterranean-looking guy turned out to be Stefan, a Greek/British guy who lived in London. And he was really into Seby!
We had our first date on Friday 27th February 2009 at the Beaujolais Bar in Leicester Square. This was followed by a romantic meal in a Spanish Flamenco restaurant…then over to Seby's place for dessert…
…we've not once looked back!
Over the next few years, our relationship evolved massively and we became a lot closer – moving in together, buying our own place, setting up our Nomadic Boys gay blog, traveling the world, and eventually getting married, once it was legalized in the UK of course!
After our wedding, Seby turned to Johan, and proudly declared to him:
"You see Johan? I told you I would marry him!"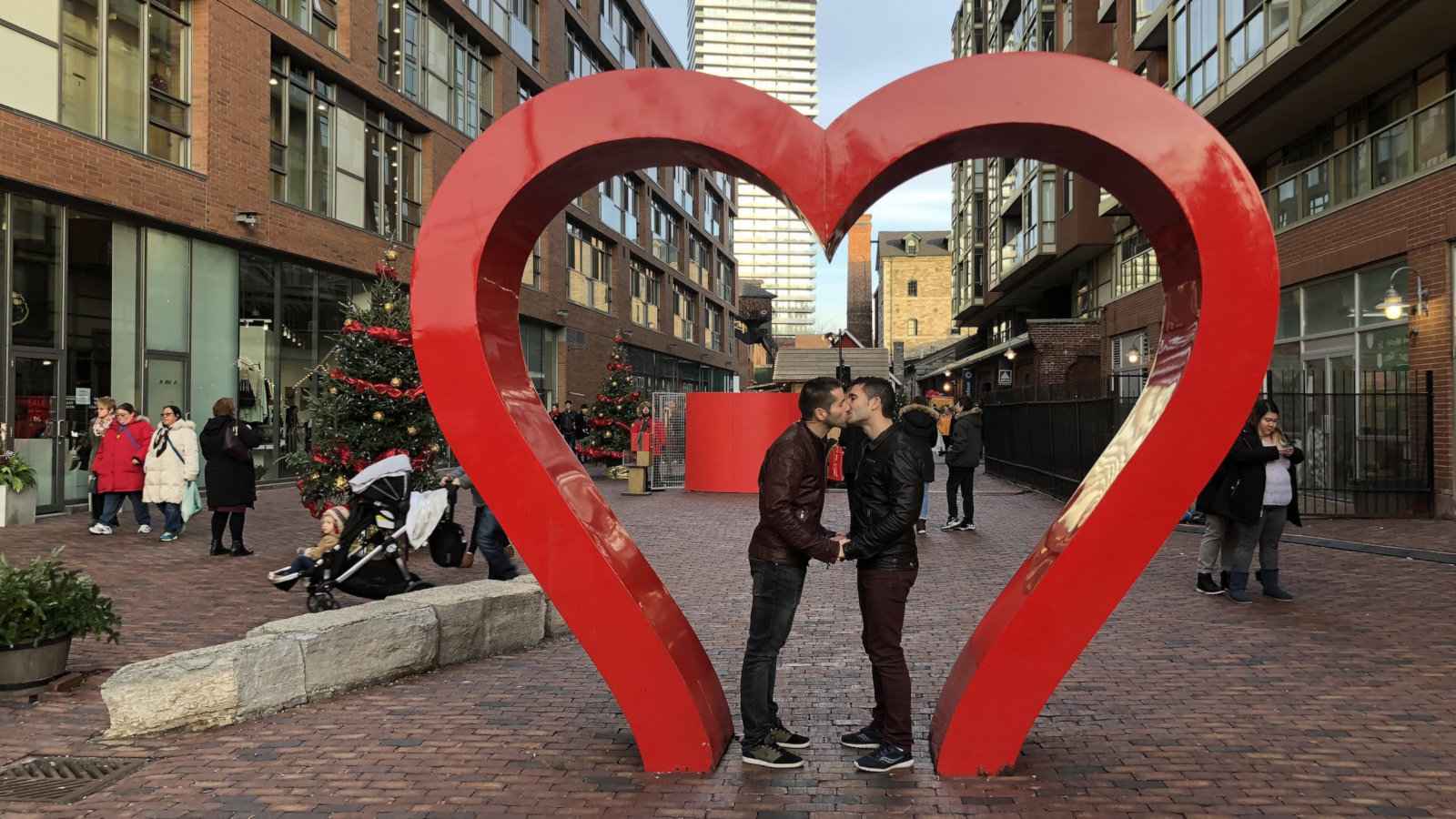 Inspiring gay stories
We've been lucky to meet some pretty inspiring LGBTQ people on our travels, each with a different story. We've published our interviews with gay locals on our website, which we feature right here on this page.
It all began when we met Zorig in Ulaanbaatar, who owns the only gay bar in Mongolia. Zorig told us all about how hard it was not only to get around intolerant landlords but to also inspire local gay Mongolians to come out of the closet to visit the bar!
Over in Thailand, we met the gorgeous transgender lady, Regina, in the gay bars of Bangkok. Regina told us her story, in particular about what life is like for transgender people in Asia and why Thailand is so trans-friendly.
In Berlin, we connected with cutie Marcel, a passionate LGBTQ activist, and a former Mr. Gay Germany finalist. Marcel told us about some of his first gay experiences, what it was like growing up gay in Germany, and also the queer scene of Berlin.
Other inspiring coming out stories and first gay experiences we feature include Prince Manvendra of Rajpipla in India, the first openly gay Prince in the world, Clayton from Malta, Giorgi from Georgia, and Ivan from Chile.
And of course, you MUST ensure you check out our awesome unique, and inspiring coming out stories with some of the most influential bloggers, influencers, and online personalities.
Best sites for gay stories
Back when we were confused gay teens growing up in the 1990s and 2000s, we were lucky to have Internet access to find stories of teens from all around the world going through the same thing. We both remember having a thirst for young gay stories – if anything to read more about this feeling we were both experiencing as young gay boys. Some of the best ones featured actual stories, whether fictional or real, which brought these feelings to life.
In this section, we set out some of our favorite websites that feature a range of hot gay stories – the best gay stories that not only focus on relationships but also include coming out experiences, first-time experiences, romance, and more.
MrB Stories: Gary Kelly set up "MrB Stories" in 1999, which became one of the first websites to feature gay narrative prose. His main character (amongst many) is the affable, Cody, in "Daniel's Diary". Cody meets his boyfriend TJ, and together, they have lots of adventures, which lead to some pretty hot gay stories. This is one very sweet gay romantic story we urge you to check out! As a young gay teen, Stefan was obsessed with MrB Stories! It's one of the best websites if you're looking for first-time gay stories as well as gay teen stories.
Nifty: Nifty is probably the best go-to site for steamy gay stories. It's particularly unique because it not only has stories featuring gay men, but also lesbian gay stories, bıseҳual and transgender. Our favorite ones are the Nifty athletic gay stories about High School football teams, wrestling roommates, swim camp, gym buddies…you get the idea!!
A Gay Sx: This website features an impressive range of hot gay stories including bıseҳual stories, coming out stories, first-time gay stories experiences, gay experiences by straight people, and even gay travel! The stories are sorted by tags, allowing you to search for whatever niche you're into…and there's a lot: diaper, trucker, Mormon, anime, foot worship to name a few…
Gay Authors: Gay Authors is another website with a large directory of gay stories covering a wide range of genres. These include suspense, sci-fi, aliens, and even teenage gay stories with Twilight-inspired wolfmen! Gay Authors also include romantic gay stories, first-time experiences, and coming out stories.
Literotıca: The gay stories section has some pretty in-your-face prose! They cover everything from first-time experiences, gay teen stories, gay old men stories, gay experiences by straight people, and our personal favorite – stories in random places around the world that will inspire your wanderlust whilst also getting you aɾ໐used!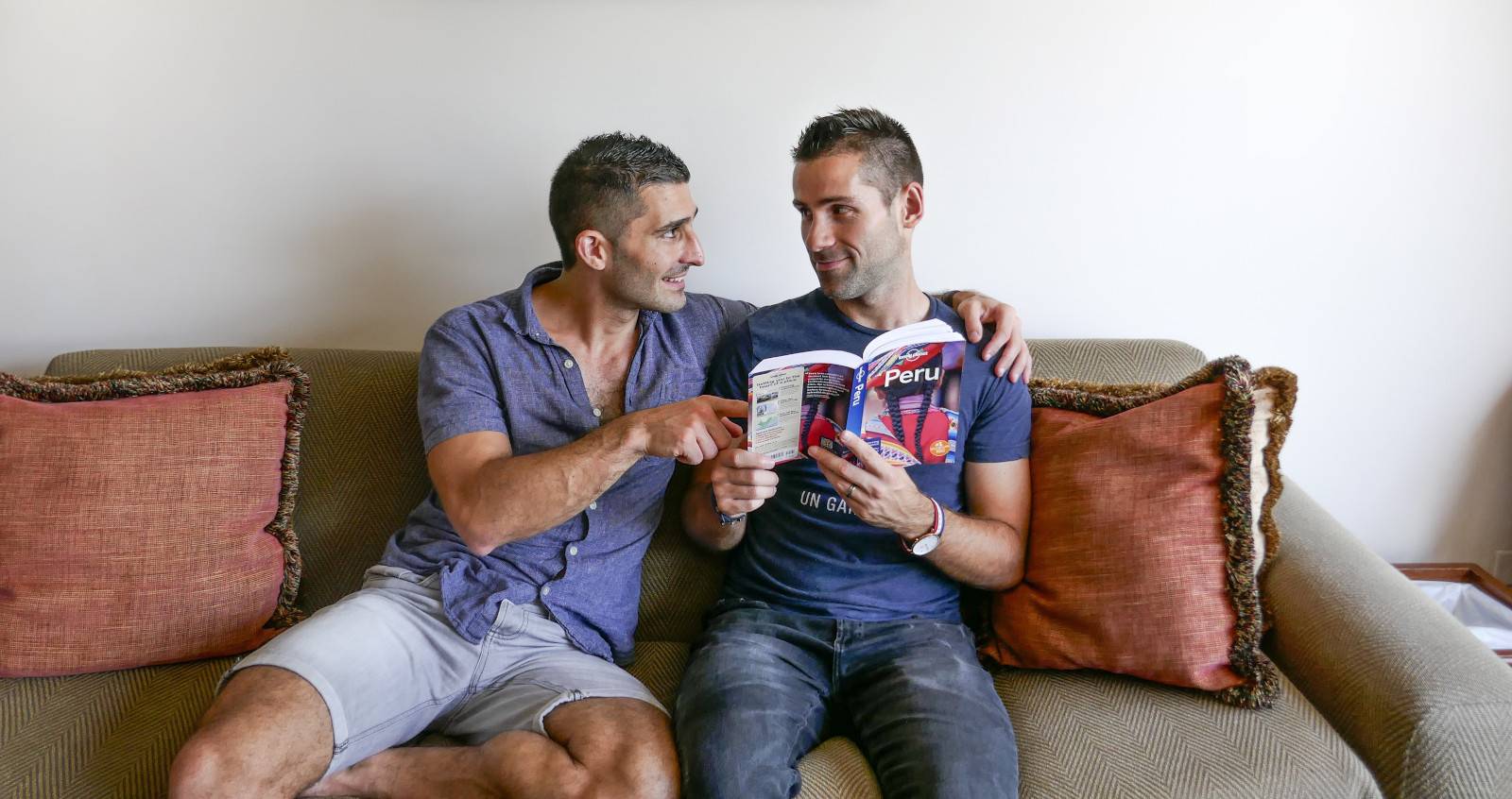 Gay fictional stories and LGBTQ books
We get a lot of our wanderlust and inspiration for places to visit from reading, especially books written by LGBTQ authors. These are some of our favorite gay books that have been the source of many of our trips around the world, not to mention an essential LGBTQ education!
"Tales of the City" by Armistead Maupin
A classic – if you've not already read these, you should, especially if you want to get a flavor of life in San Francisco! Tales of the City is a series of 9 books set around the residents of 28 Barbery Lane, led by the eccentric landlady, Anna Madrigal. The core characters include Michael Tolliver (aka "Mouse"), Mona Ramsey, Brian Hawkin, Normal Neal Williams, and of course, Mary Ann Singleton, a naïve young woman from Cleveland, Ohio. It became so famous that it was for Television, and then Netflix – Olympia Dukakis as Anna Madrigal is not-to-be-missed!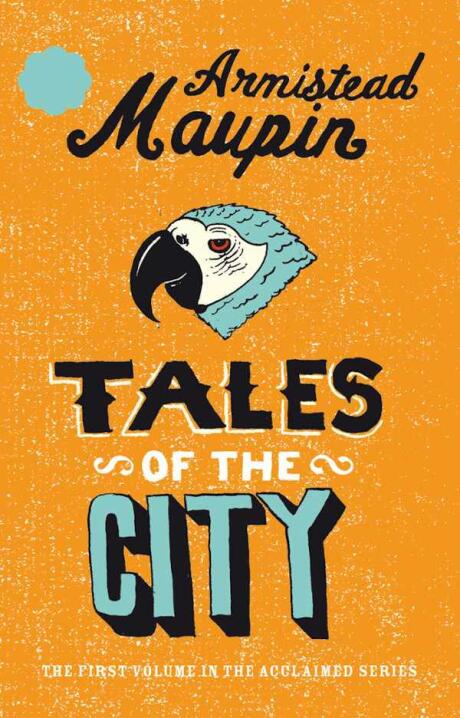 "Cat on a Hot Tin Roof" by Tennessee Williams
If you've been to good old gay Key West, you'll no doubt have paid homage to The Tennessee Williams Museum, which was this fantastic gay author's home for over 30 years. Amongst his many works, "Cat on a Hot Tin Roof" is a classic, set in the deep South in the Mississippi Delta. It centers around Big Daddy who examines the relationship that his two sons have with their respective wives, particularly Brick and his wife, Maggie. Although not expressly stated, Brick is a closet homoʂeҳual/bıseҳual man. His character represents homoʂeҳuals of the 1950s in the USA, showing the difficulties they faced back then.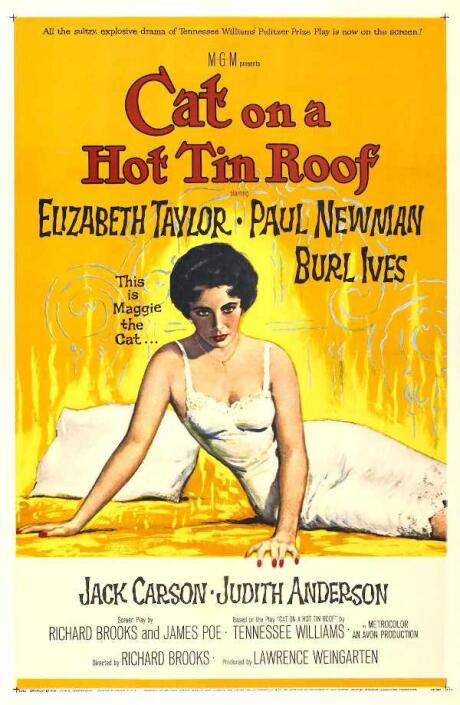 "Under the Udala Trees" by Chinelo Okparanta
Want to learn about the plight of our LGBTQ sisters and brothers in an African country like Nigeria? Then check out this classic by Chinelo Okparanta. Under the Udala Trees is set during the political upheaval of Nigeria's civil աar (1967-70). The story is about Ijeoma, a girl growing up in աar-torn Nigeria who not only has to come to terms with being gay but also the intense conflict this presents in Nigerian society.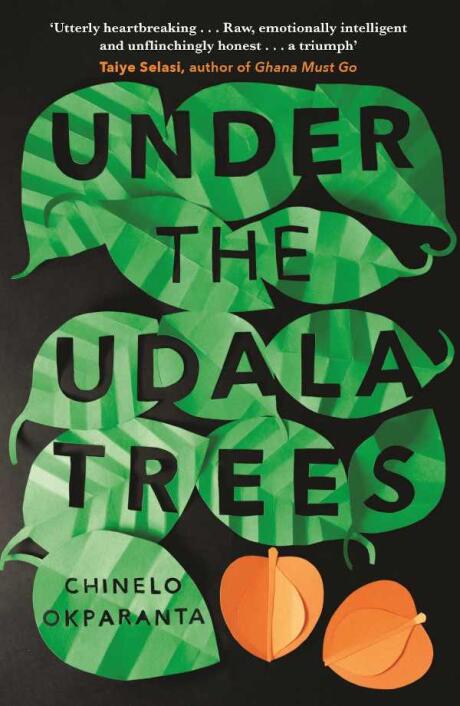 "The Story of the Night" by Colm Tóibín
We read this before our big gay trip to Argentina! The Story of the Night is the story of Richard Garay, a gay Argentinian guy with a British mother. It is set in the late 1970s, 80s, and early 1990s, a time when Argentina experienced such immense change. Richard's coming out story during this era makes for a truly fascinating read as well as teaching you a lot about what Argentina went through as part of its great evolution to become one of the most gay friendly countries in the world.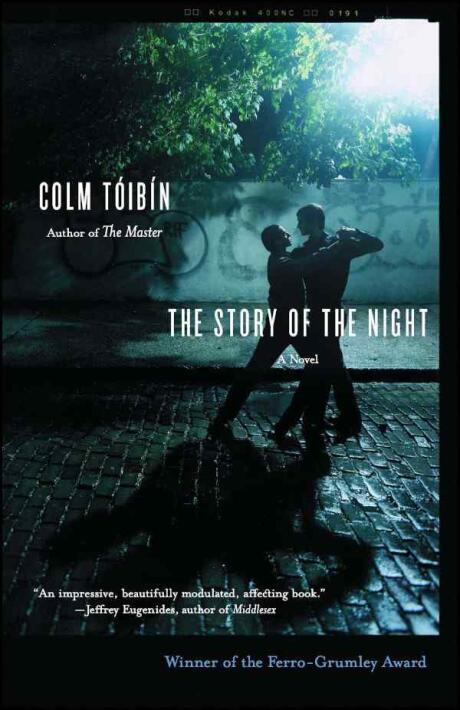 "Blue Boy" by Rakesh Satyal
This is a fantastic read about what it's like for second-generation Indian Americans. Set in Cincinnati, Ohio in the 1990s, Blue Boy is about Kiran Sharma, who grows up in a strict conservative Indian family. He is expected to excel in his studies, honor the deities, and eventually find a nice Indian girl to marry! Instead, young Kiran wants to play with dolls, and do ballet instead of basketball…you get the gist! This is a super cute coming-out story that will teach you a great deal about Indian society from an LGBTQ perspective. Alongside this, be sure to read our interview with Raj from Delhi about gay India.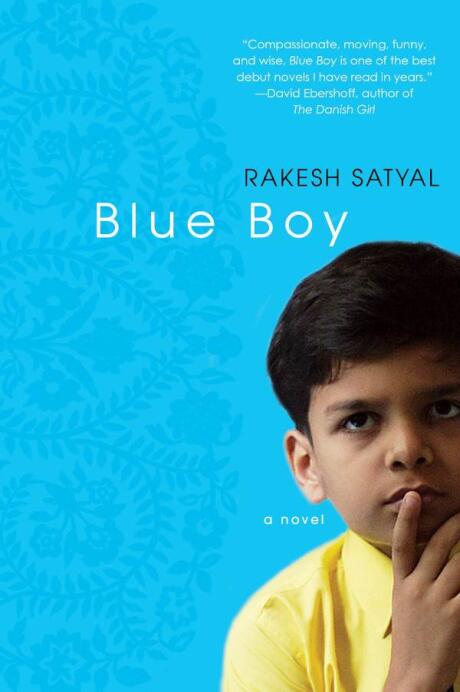 "Crystal Boys" by Pai Hsien-yung
Crystal Boys is one that gay travelers to Taiwan should take heed of. It was initially published in Taiwan in 1983 and later translated into several other languages including English. It is about A-Qing, a young gay guy growing up in Taipei in the 1960s who is kicked out of his school and family home because he was caught having "scandalous relations" with one of his male classmates. He starts hanging out in the New Park gay cruising area where he meets the novel's other main characters such as Xiao Yu, Lao Shu, and Shi Fu. Crystal Boys was subsequently adapted into a movie called "Outcasts" in 1986 and later a TV miniseries in 2003. For more about gay life in Taiwan, be sure to check out our interview with the super cute Po-Hung.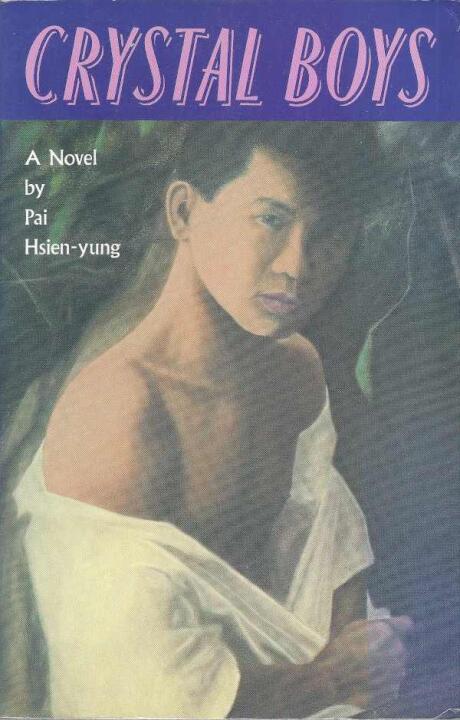 "The Persian Boy" by Mary Renault
Oh boy, oh boy, oh boy those Ancient Greeks!!! This is gay historical fiction at its finest: The Persian Boy is about Bagoas, a young Persian, er, boy(!), who tells the story of the climactic last 7 years of Alexander the Great's life from his perspective as the Great Hero's lover. Of course, it's super fascinating if you've got a holiday to Greece (and Iran!) booked, but to read about a classical Greek hero having a gay lover, even better…and hotter! The Persian Boy is actually part of a trilogy about Alexander the Great by Mary Renault – the first is "Fire From Heaven", the second is "The Persian Boy", and the third is "Funeral Games".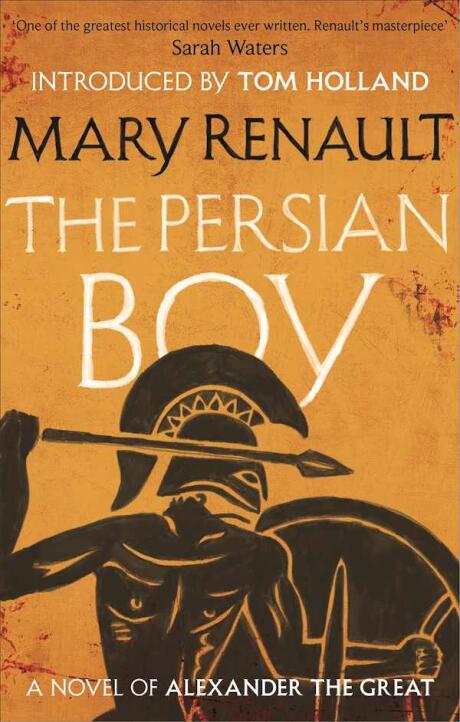 "The Song of Achilles" by Madeline Miller
Another Ancient Greek classic story spun from an LGBTQ perspective. This time, the great Trojan legend, focuses on Achilles and his lover, the awkward young Prince, Patroclus. We've all seen the Brad Pitt movie, "Troy", and read loads about Helen of Troy…but what about stories of gay lovers? For this reason alone, we love this book. It offers a completely fresh perspective of an epic story we know so well, through the eyes of a young gay guy hero. Madeline Miller is simply doing justice to the original story as told in the Iliad by Homer – ie not censoring out the homoʂeҳual relationships which is what the Hollywood movie "Troy" did.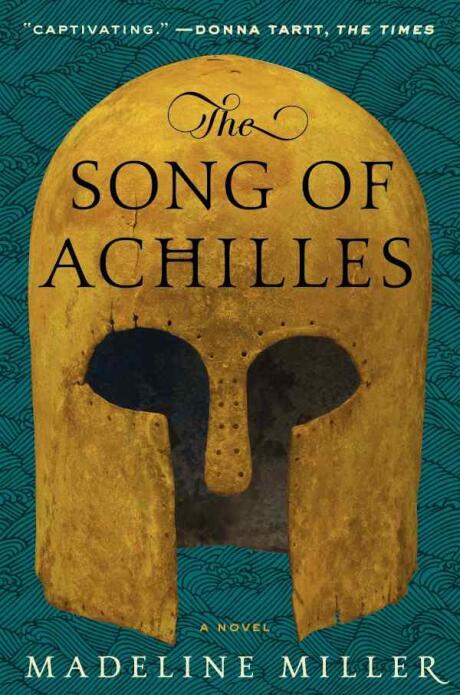 "The Line of Beauty" by Alan Hollinghurst
The Line of Beauty is a classic British novel about class, politics, and freedom during the Thatcher's years in the 1980s. The story follows Nick, a middle-class gay student living in London as he discovers gay relationships including his love affairs with a young black clerk and a Lebanese millionaire. This also takes place during the AIDƧ crısıs, which forms a significant and sad backdrop to Nick's story.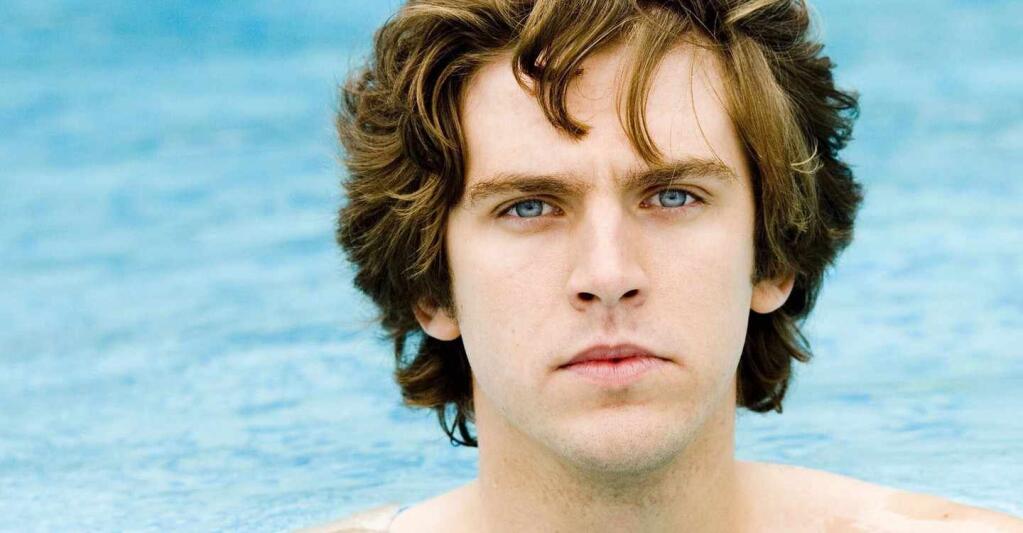 "Tipping the Velvet" by Sarah Waters
A classic lesbian story set in Victorian Britain! Tipping the Velvet is a coming-of-age story set in the 1890s about a young girl, Nan King, who falls in love with a male impersonator, Kitty Butler. Nan goes to all of Kitty's shows, meets her, and eventually becomes her dresser, and then her lover! This is like reading a Charles Dickens classic but with a fabulous twist – no seriously, (without giving too much away!) – the twist involves a pretty vivid description of a strap-on…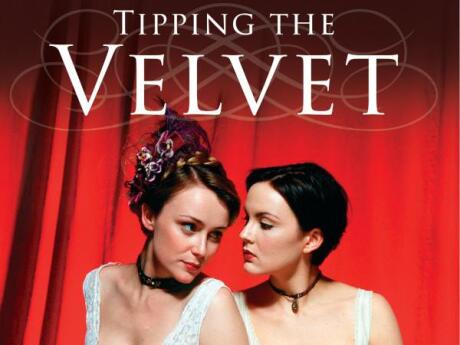 "Funny Boy" by Shyam Selvadurai
We love Funny Boy. It's a must for any gay travelers visiting Sri Lanka. You not only learn about the struggles between the Tamil and the Sinhalese during the country's Civil crısıs in the 1980s, but it is also an enlightening story about a young Sri Lankan boy's coming out. Arjie is the protagonist, who grows up in a wealthy Tamil family in Colombo. The book is split into six stories from Arjie's perspective between the ages of 7-14. This book is SO good that it was adapted into a movie in December 2020. It was also the inspiration for local gay guy Kaluu from Colombo, who we interviewed about what it's like growing up gay in Sri Lanka.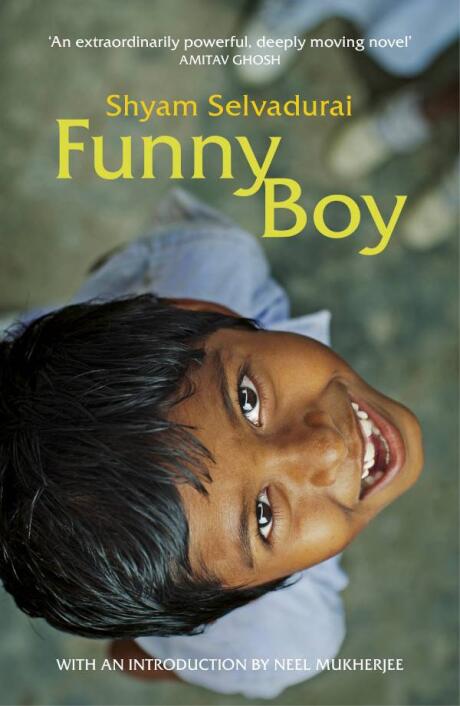 On-screen gay stories and LGBTQ movies
We love getting travel wanderlust from movies such as Lord of The Rings (New Zealand), The Motorcycle Diaries (South America), and Lost In Translation (Japan). However, the cherry on top is when it's a gay movie, one we can not only relate to but which also teach us about issues faced by our LGBTQ brothers and sisters around the world.
Some may be works of pure fiction, others based on gay true stories, but in all cases, these are some of the best on-screen gay stories that we love and think you need to check out right away!
Philadelphia (1993)
Set during the AIDS crısıs in the early 1990s, Tom Hanks plays an attorney who is fired from a large law firm because they found out he has HIᐯ. It's an important movie because it was one of the first mainstream Hollywood films to acknowledge HIᐯ/AIDS, homoʂeҳuality, and homophobia. It is truly a beautiful movie, so well-acted and with a terrific soundtrack, especially Bruce Springsteen's "Streets of Philadelphia".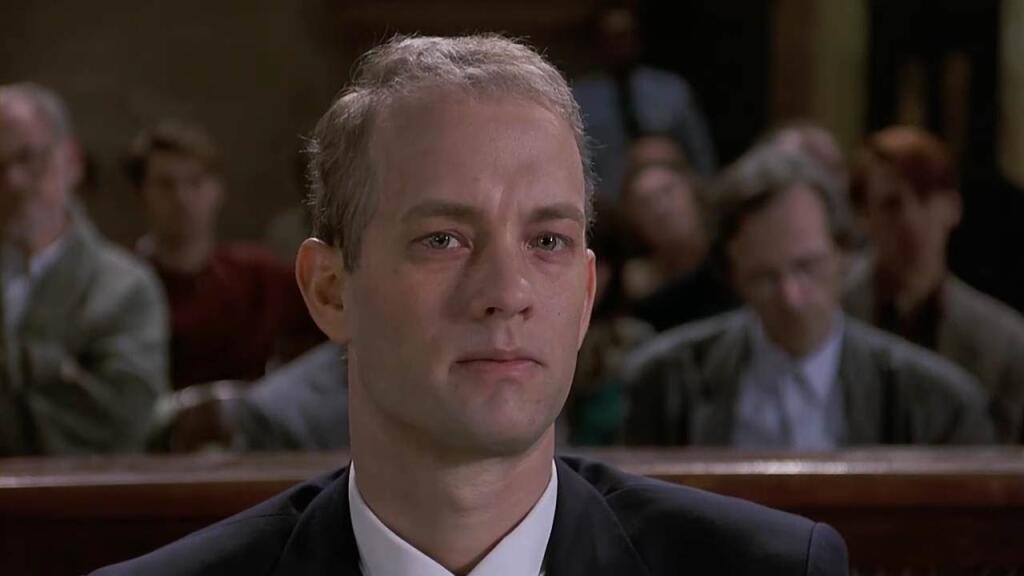 Priscilla Queen of the Desert (1994)
Thanks to this Aussie classic, we dream of hiring a big dramatic bus and driving across the Australian outback…THAT scene with Adam completely dolled up with the most dramatic outfit you'll ever see in your life(!), perched atop the moving bus, lip-synching to Verdi's "E Strano!"…We LOVE Priscilla for uber-camp moments like this, the way it tackles homophobia in rural Australia, and of course for Bernadette's vicious one-liners!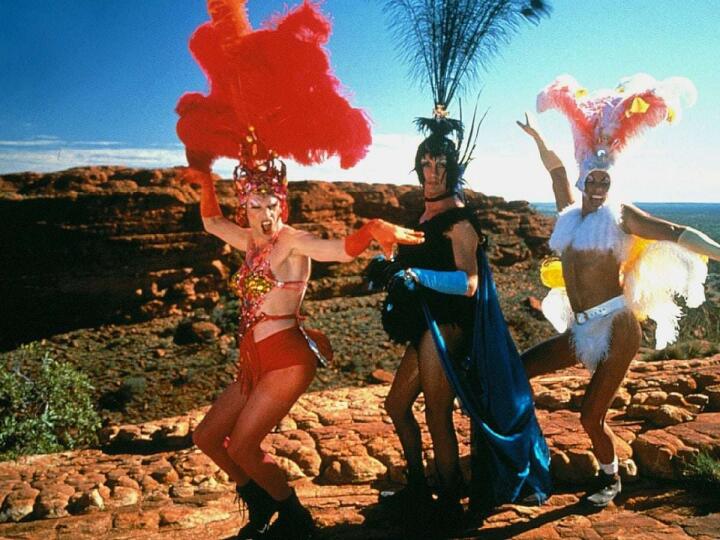 Fresa y Chocolate (1994)
Translated to "Strawberry and Chocolate" from Spanish, this Cuban classic is a moving story about homoʂeҳuality during the oppressive regime of Castro. It takes place in Havana in the late 1970s and is centered around Diego, an OTT flamboyant gay artist, and super cute David, a young idealistic communist. The movie is as cute as it is funny but is also a remarkable insight into what it was like for the LGBTQ community in Castro's Cuba.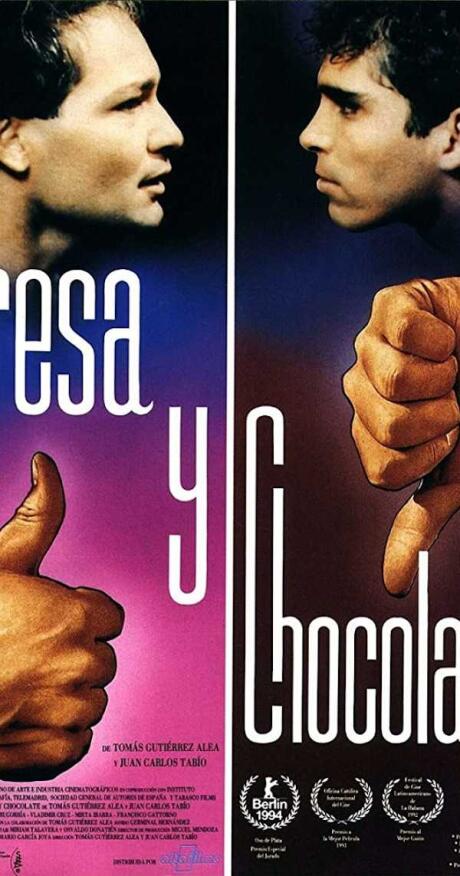 Fire (1996)
An Indian LGBTQ Bollywood movie, and one of the first ones. When it came out, Fire was famous for being one of the first mainstream Bollywood movies to explicitly showcase gay relations, and certainly the first we've come across that focuses on a lesbian relationship! Fire is about two young Indian women called, Sita and Radha, whose husbands are both cheating on them. The two women form a strong bond that turns into an intimate and pretty passionate relationship.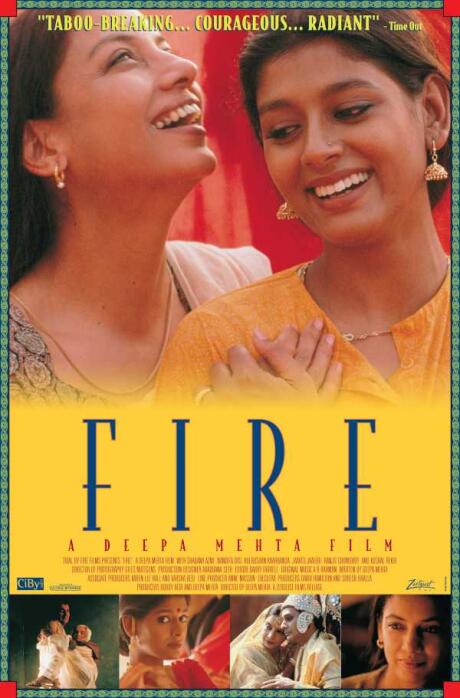 Beautiful Thing (1996)
We dare anyone to watch this gorgeous movie with a dry eye! You'll be slow dancing to Mama Cass' "Dream A Little Dream Of Me" for days… This is also one of our favorite teenage gay stories – about two boys – shy Jamie and athletic Ste, both living in a working-class area of South East London. After a sleepover, their relationship develops as they slowly come to terms with being gay. This is one of the best coming out stories we've seen, with the most beautiful ending scene ever! It's like the "Heartstopper" we didn't have in the 1990s…for kids growing up in the 2020s, you don't know how lucky you are – and we love it!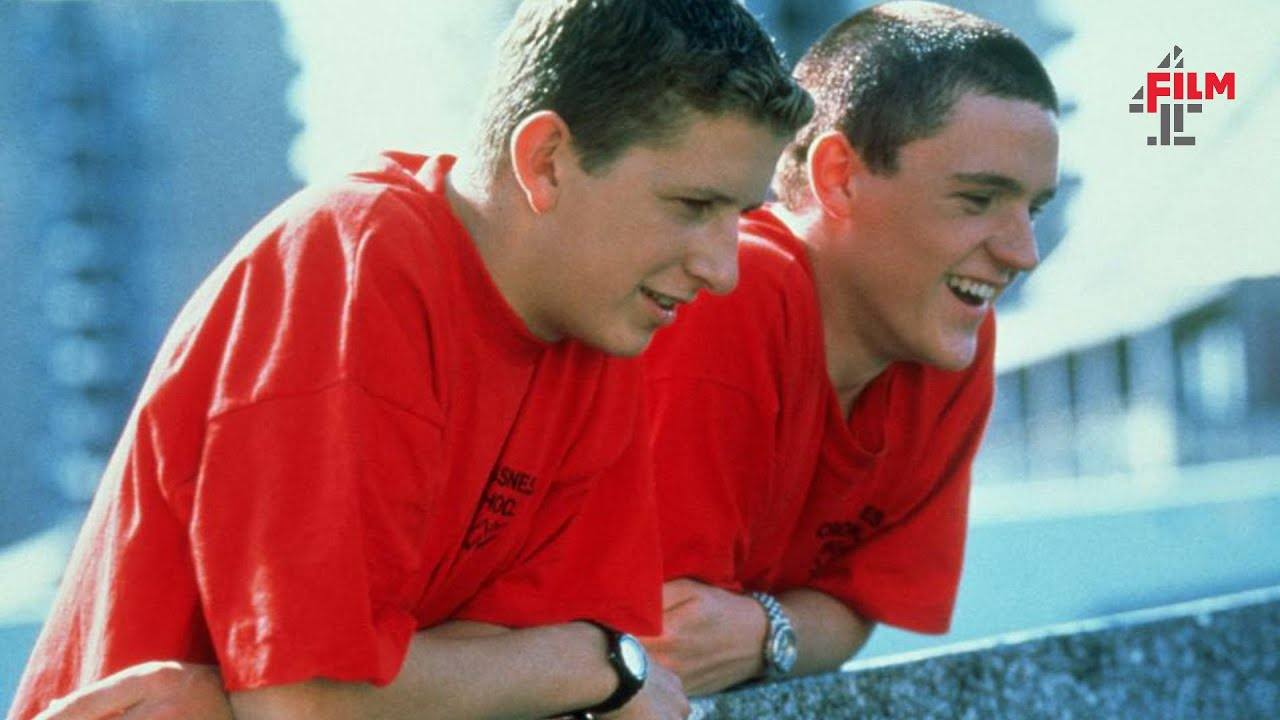 Bad Education (2004)
Pedro Almodóvar is an incredible gay Spanish director who has produced so many classic films. Our favorite Almodóvar is "La Mala Educación", or "Bad Education". Set in the 1970s/80s, the film focuses on the effect of Spain's oppressive Franco-era religious schooling and abuse on the lives of two long-time friends. It helps that the main character is played by the super cute Gael García Bernal (swoon!) who is just as generous with his nudity as he is with his superb acting!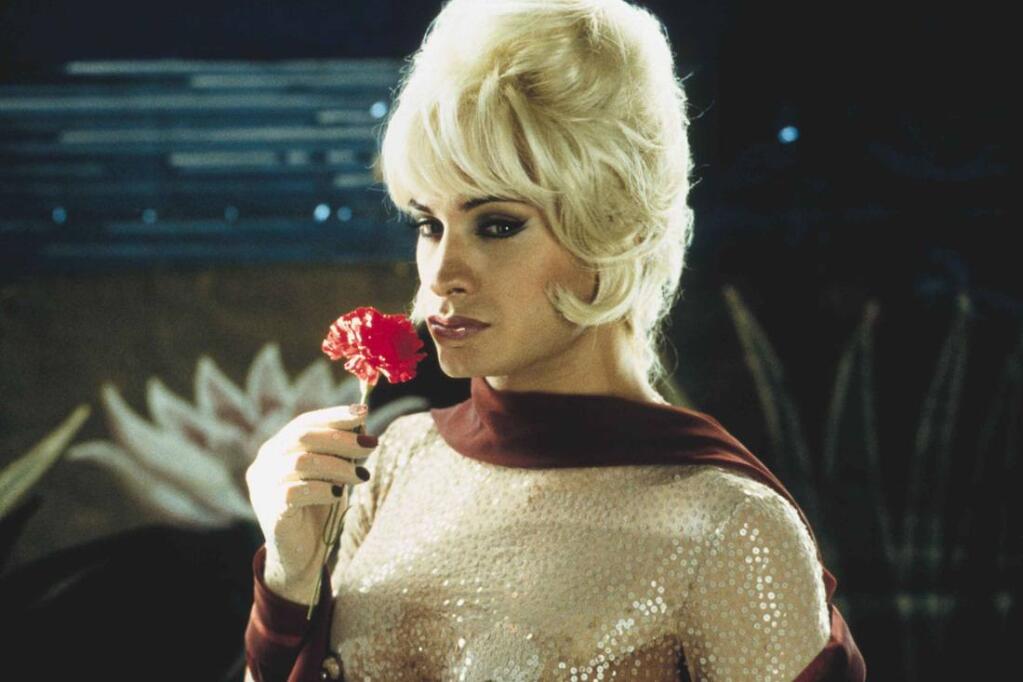 Brokeback Mountain (2005)
Ang Lee won an Oscar for this classic gay cowboy romance and was well deserved in our humble opinion! It's about Ennis and Jack who take on a job to look after sheep in the Brokeback mountains in the American West (think the Rocky Mountains in Wyoming). Set between 1963-1983, the movie explores the complex emotional (and physical!) relationship between the two guys who lead repressed closeted lives back home, each with a wife. Their only escape is over at Brokeback Mountain where they meet to go for "fishing trips" – so they tell their wives!
Pride (2014)
Pride is one of the best gay true stories we've seen on screen. It's a British historical comedy-drama set during the 1980s when Thatcher reigned supreme and pulverized LGBTQ rights! The London-based LGBTQ campaigners realized they share a common hatred for Thatcher with the striking coal miners in Wales. They go over to support their cause, having to first overcome stereotypes and homophobia, but they eventually unite and form an unlikely (and super inspiring!) alliance. This was so significant that it led to the British Labour Party incorporating LGBTQ rights in its manifesto.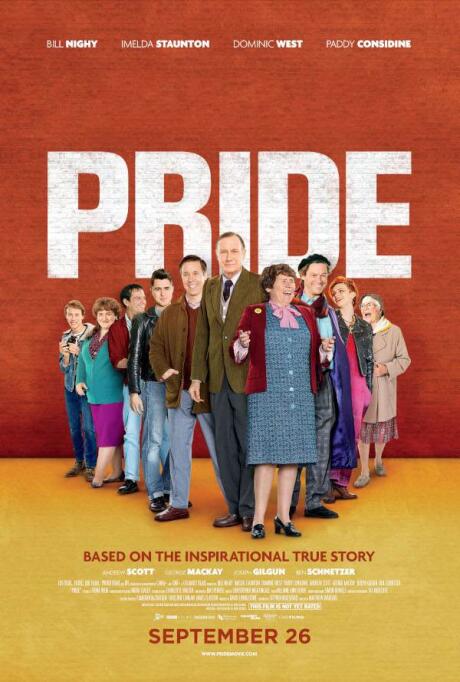 The Danish Girl (2015)
This is one of the best old gay stories out there! Set in 1920s Copenhagen, Denmark, artist, Gerda, asks her husband, Einar, to stand in for a female model. The act of posing as a female figure unravels Einar's repressed desire to be a woman, which then sparks his one-way journey to become Lili Elbe and leave behind her former life as Einar. The movie is largely based on the real-life story of a transgender lady, Lili Elbe (1882-1931), who was one of the first recipients of gender reassignment surgery. We have to say – Eddie Redmayne plays amazingly well as Lili!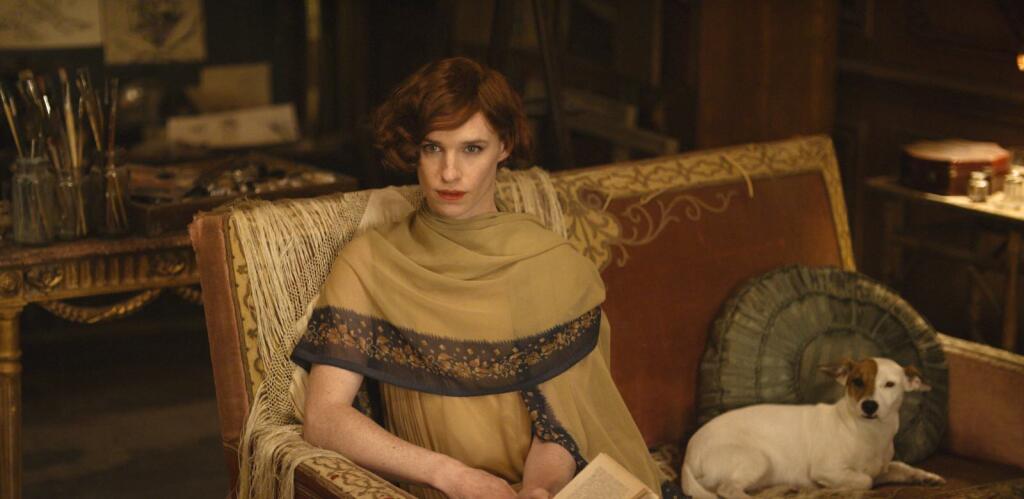 Blue is the Warmest Color (2013)
French teen, Adèle, meets an older art student, blue-haired Emma, at a lesbian bar in Lille and the two girls develop a deep emotional and physical connection. The movie is a coming-of-age story about their relationship from Adèle's high school years to her early adult life when she becomes a schoolteacher. The girls fall in love, move in together, and then it falls apart. We love it because it's a very real and relatable portrayal of a same-gender relationship, with all the highs and lows we all face.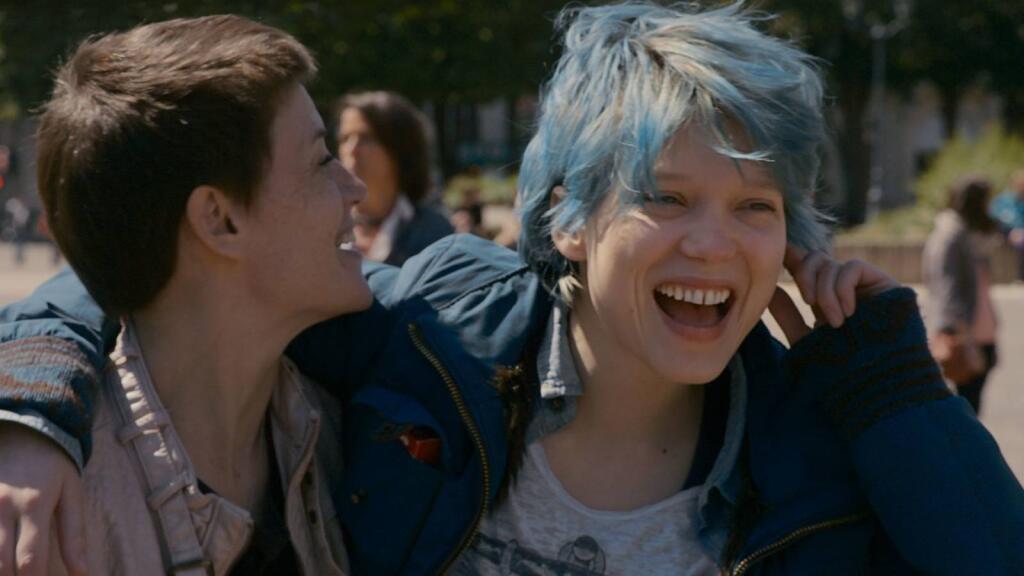 Our most recent gay stories: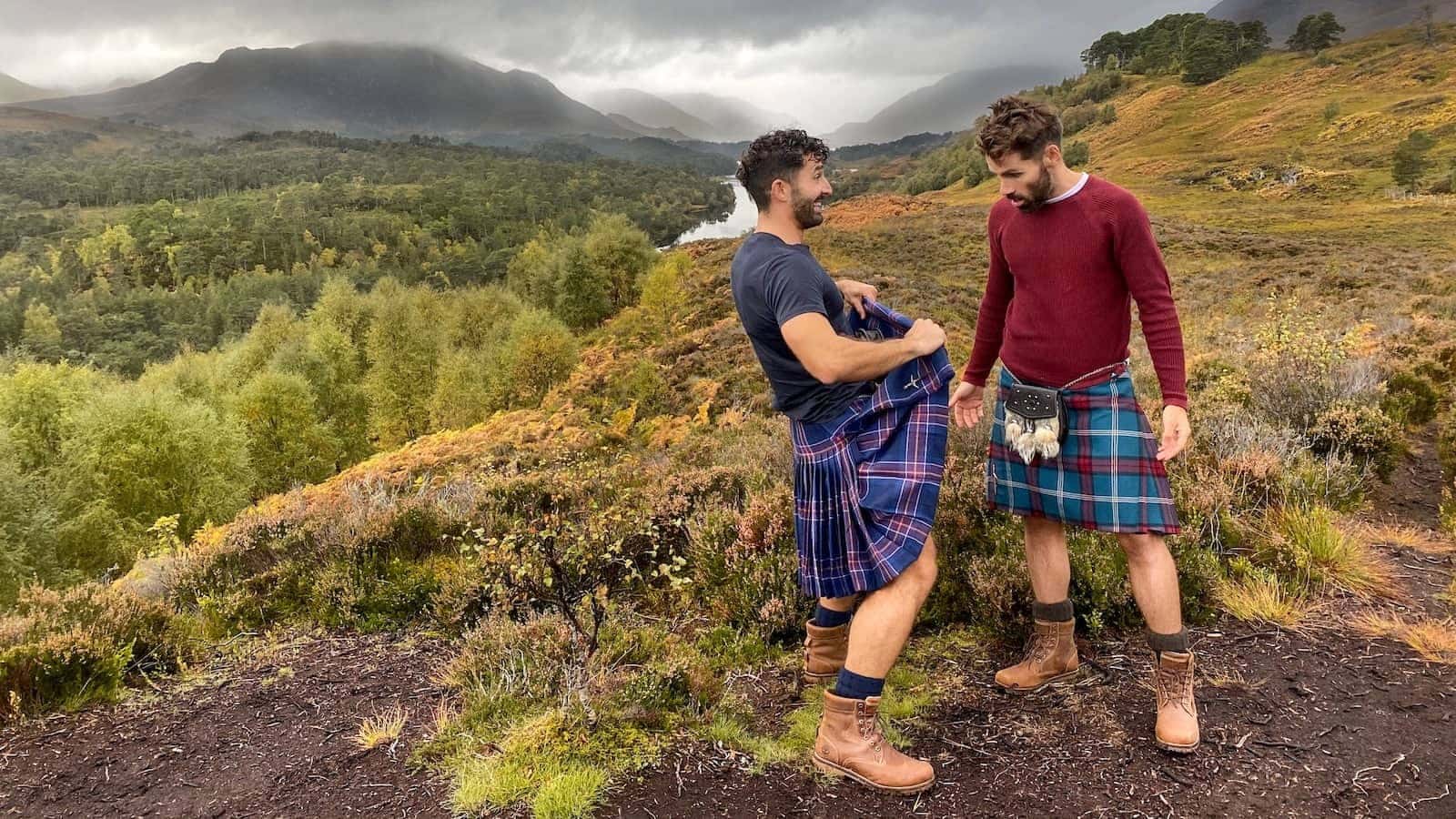 Read about our road trip in Scotland as we explored its beautiful, rugged, and unique landscapes, dressed in our kilts! "Seby how would you feel about traveling around in Scotland… Read more