We love Argentina. Yes it has some of the sexiest guys on this planet, and some delicious culinary highlights, but above everything else, it's an easy country for gay travellers.
Despite the strong influence by the Catholic Church, Argentina is one of the most gay friendly countries in Latin America, and arguably, the world. It was the first country in the continent to legalise gay marriage in July 2010, which also included full adoption rights. This made it the 2nd in the entire continent (after Canada) and 10th in the world. The right to change legal gender has been in place since 2012, and in the same year, legislation was introduced adding life imprisonment to hate crimes based on sexual orientation, gender identity or expression.
We were also love the fact that most of the big cities in Argentina have fun gay scenes, particularly in Buenos Aires, Rosario, Córdoba and Mendoza. Even smaller cities like Puerto Madryn are popular gay hotspots. This is our country guide to Argentina for gay travellers, based on our experience travelling here during our big trip in Latin America.
When to visit Argentina
Argentina is a 365 days' destination because despite the time of year, there is always something going on. It is a huge country – the 8th largest in the world, therefore has varied landscapes ranging from the sub-tropical in the Northeast (Igauzu Falls), desert in the centre (Mendoza), the mountainous Andes climates along its west side, coastal along its east side, and of course the extreme cold in Patagonia.
Get up to $55 off your next Airbnb booking
We've used Airbnb extensively during our travels because you can rent an entire home which usually works out a lot cheaper than a hotel room. It also allows you to have your own space with a kitchen, a living room and more. You can easily find places close to the gay scene by using the map function. If you've never used Airbnb before, simply click the button below to get up to $55 discount off your first booking.
Another thing to remember about Argentina is that although it has 4 clear seasons, they are inverted to those in Europe and North America:
– Summer: December, January, February
– Autumn: March, April, May
– Winter: June, July, August
– Spring: September, October, November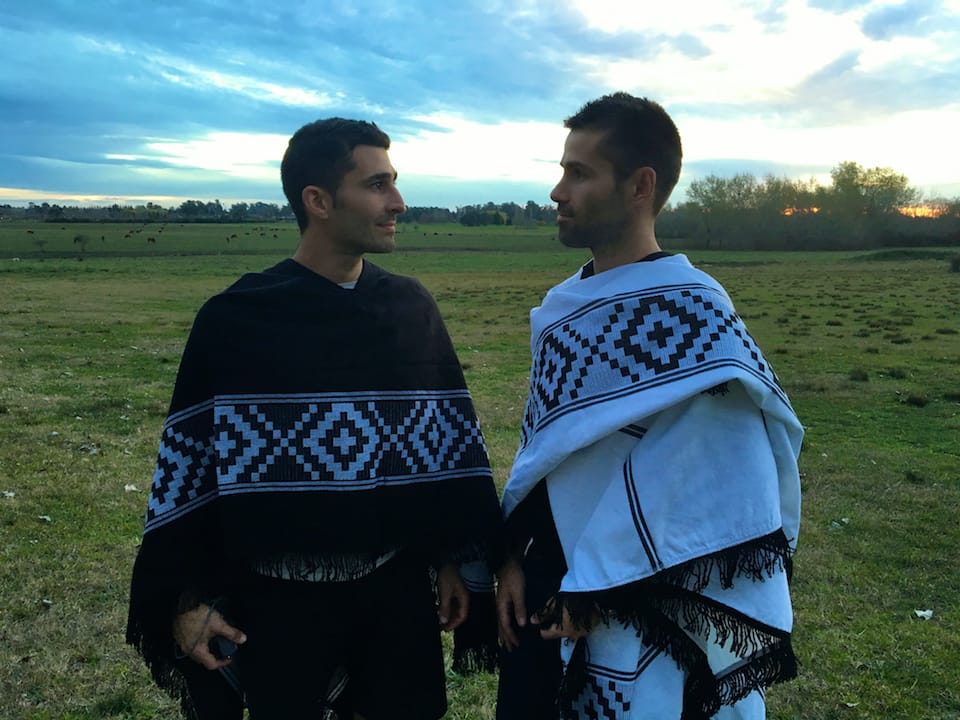 Our 10 highlights in Argentina
These are our top not-to-miss highlights in Argentina for gay travellers:
#1

Buenos Aires: the big gay capital city

We love Buenos Aires. It has a range of really fun gay clubs to suit everyone, particularly around Palermo and Recoleta. The capital also has some queer tango "milongas" (tango halls), which is a great way to learn more about this famous dance, and to make like minded friends with both locals and foreigners.

The Sunday market in San Telmo is a must for all visitors. It's the best place to get souvenirs, but also to see impromptu tango performances. It gets very crowded here, but always has a fun atmosphere. Buenos Aires is also famous for having the best parillas (steak houses) in the country. Check out all our favourite gay bars, clubs, hotels, parillas, queer tango halls and more in our gay guide to Buenos Aires.
#2
Playing polo at a traditional Estancia
Estancias used to be where the Argentinian cowboys (called gauchos) used to herd their cattle. Today in the Argentinian countryside most estancias have been converted into beautiful hotels, restaurants and polo retreats. In Argentina, polo is a very popular sport – just as much as football.
Visiting one of the many excellent estancias in the Argentinian countryside, as a day trip from Buenos Aires is a great way to get a feel of rural life and try out polo. Most estancias will also offer a bountiful asado meal (Argentinian barbecue party), which will include plenty of locally made Malbec wine. For more, check out our 10 interesting facts about Argentina.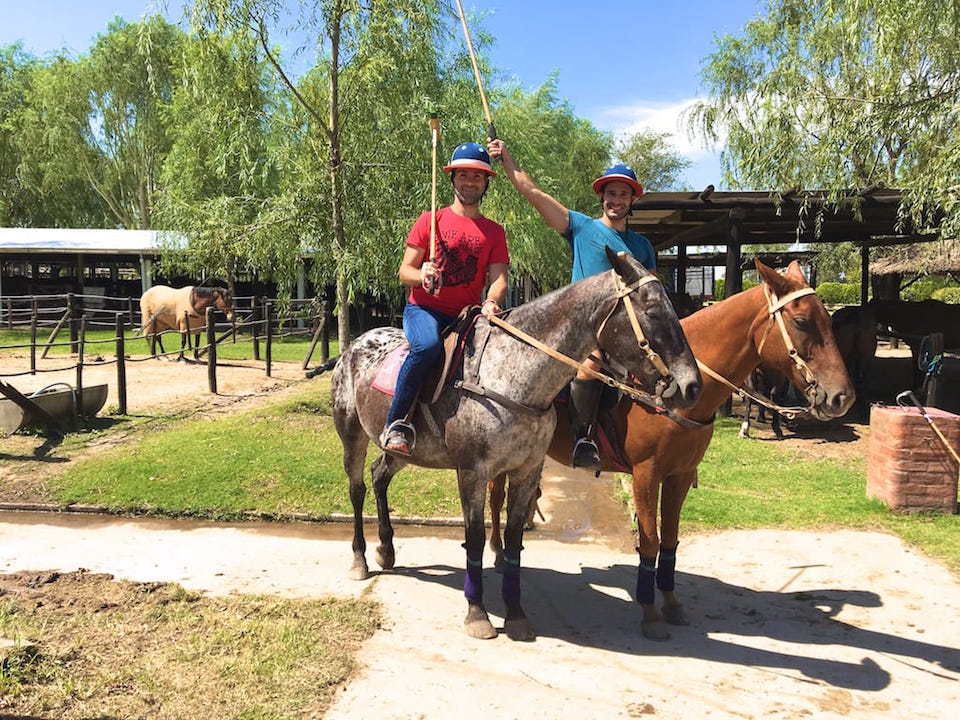 #3

Mendoza: wine tasting
Mendoza is where some of the best wines in the world are produced, in particular the Malbec. The most famous bodegas (wineries) are located here, which you can visit for wine tastings. Some of the best boutique hotels in Mendoza are located within or next to a bodega and make the perfect base to explore the area by bike or guided tour.
The best time to visit is towards the end of the Argentinian summer in February/early March, which is also the time when the vendimia (wine harvesting) festivals are taking place. Look out for the LGBTQ Vendimia festival during this time as well, which is a lot of fun!
For more, check out our gay guide to Mendoza.
#4
The Iguazu Falls: northeast Argentina
The Iguazu Falls is one of the most visited tourist attractions in Argentina and we love it. It is located in Argentina's Northeastern subtropical Misiones province, on the border with Paraguay and Brazil.
It is hot and humid here for most of the year. It rains the most in December, January and February, so some of the trails may be closed during these months, but the upside of this is the falls will have a greater volume so will be more impressive. April to June is the dry season, so the best chance for clear, blue skies.
For more, check out our road trip in Northeast Argentina.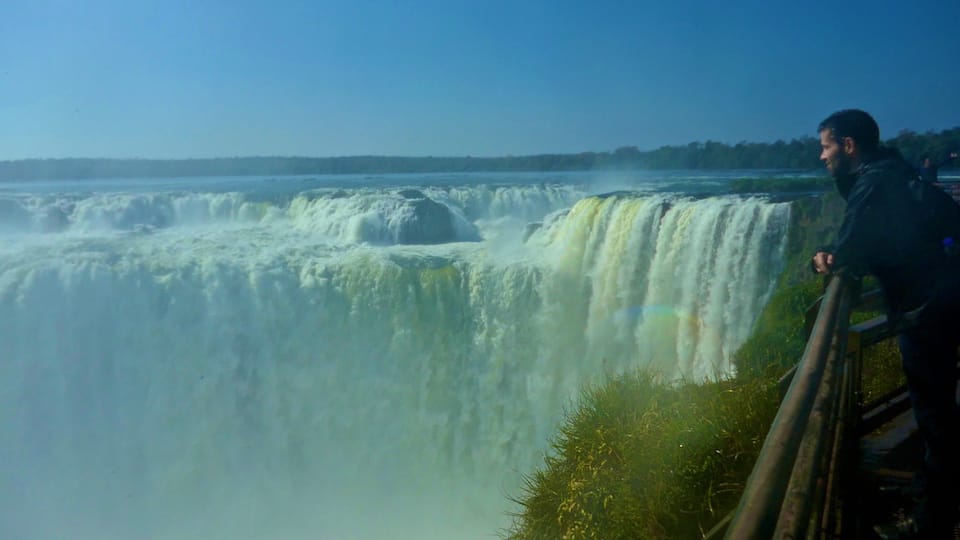 #5

Esteros del Ibera: northeast Argentina
The Esteros del Iberá is the second largest wetland in the world after the Pantanal in Brazil. It is located in the province of Corrientes in Northeast Argentina, covering over 5,200 square miles (13,700 square kilometers).
This large wetland comprises a biologically diverse wilderness of still water lakes, marshland, lagoons and islands, based largely around the Parana River. The area is also rich with wildlife with over 350 species of birds, monkeys, capybara (the world's largest rodent) and caiman. A visit here can easily be tied in with a trip to Iguazu Falls.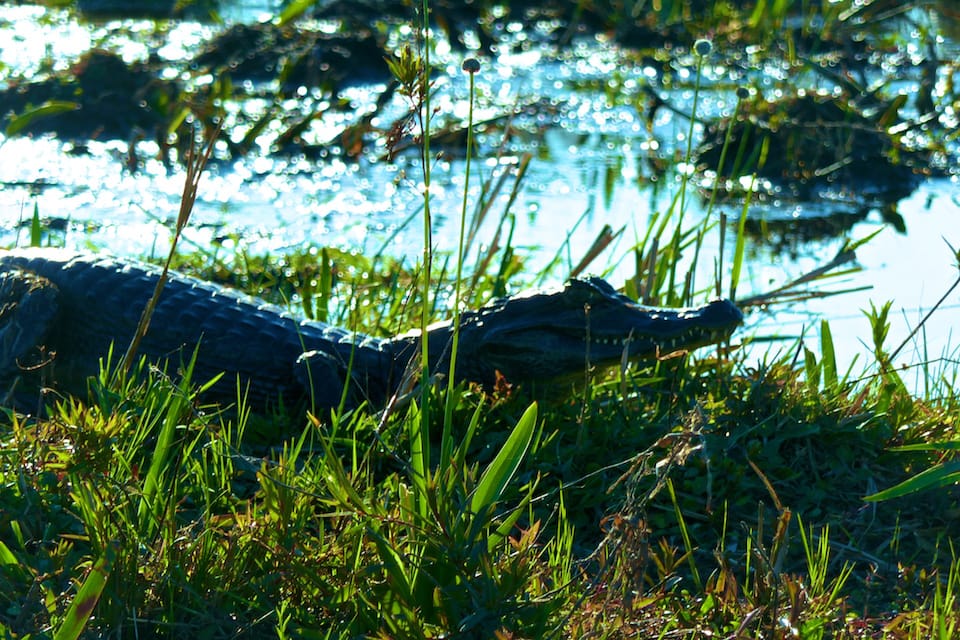 #6

Córdoba: central Argentina
Córdoba is located right in the heart of the country. It is famous for being a young city, with students making up 20% of its 1.4 million residents. As well as having a small gay scene in the Güemes neighbourhood, it is surrounded by picturesque valleys and mountains, called the Sierras de Córdoba, best explored as a road trip. Highlights include trekking in Los Terrones National Park and spotting condors at the Quebrada del Condorito National Park.
Córdoba can be visited throughout the year. July is the coldest and driest month. January/February are the warmest and wettest months.
For more, check out our gay guide to Córdoba.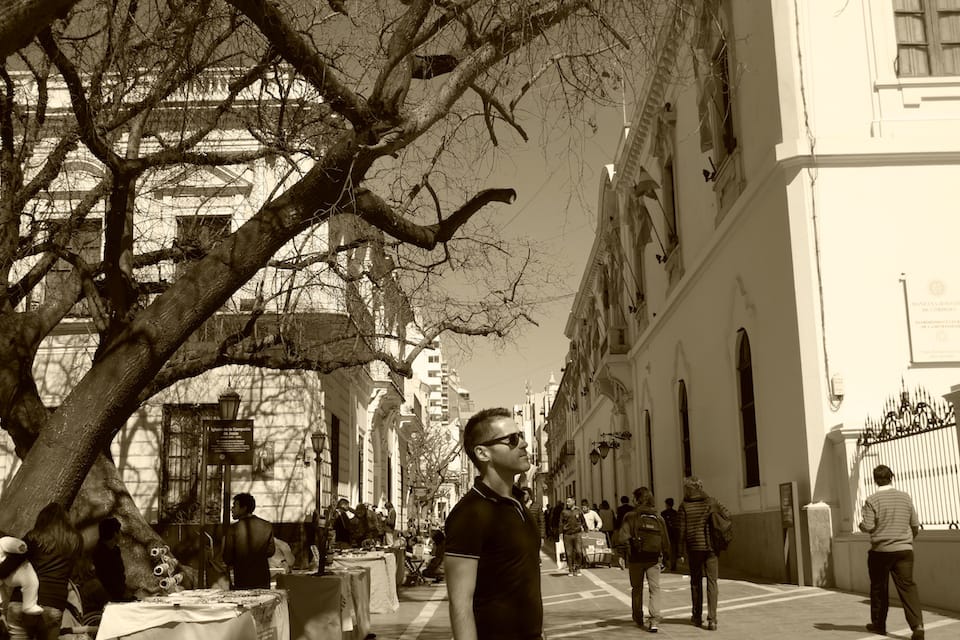 #7
Perito Moreno Glacier (Patagonia)
The Perito Moreno Glacier is for us one of the most incredible things we've seen during our travels. This huge ice formation is 35km (22 miles) in length – the size of Buenos Aires city, with a depth of up to 180m (590ft).
You can hike across Perito Moreno as part of a tour, which we highly recommend. The peak time for tourism in Perito Moreno is during the Argentinian summer months of December to February, so the best time to visit when it's not so busy is in November or March. For more inspiration, check out our favourite highlights from Patagonia.
#8
Trekking in El Chaltén (Patagonia)
El Chaltén for us was the best of all our trekking experiences in Patagonia. El Chaltén itself is a small town in the Santa Cruz region of Argentina, close to the Chilean border. It is surrounded by many trails, which are easily accessible without a guide. The busiest season for El Chaltén is in December-February, so the best time to visit when it's not so crowded, but not too cold is November or March.
One of the most popular treks is the full day trek to Laguna de Los Tres, which has the most impressive views of the iconic Fitz Roy Mountain. We came here first before visiting Torres del Paine in Chile and compared the two in this article.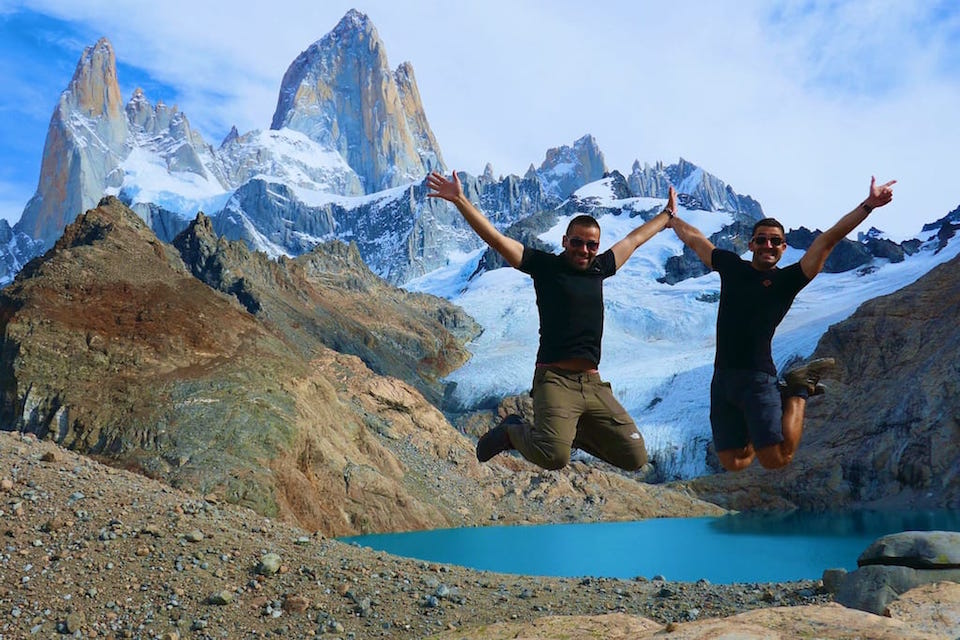 #9
Puerto Madryn: the base for nature/wildlife (Patagonia)
Puerto Madryn is located in the Chubut region of Patagonia and is an excellent base for some of the best wildlife and nature experiences in Patagonia. Puerto Madryn is also famous for introducing the Casamiento Express for LGBTQ couples, where all nationalities can get married in just 5 days. For more, check out our gay guide to Puerto Madryn.
Puerto Madryn is one of the most famous places to go in Latin America for whale watching. Between June and December, these 40 ton mammals come here to give birth and look after their newly born calves for a few months before migrating to the colder waters of Antarctica for the rest of the year.
Near to Puerto Madryn in Peninsular Valdes you can also see killer whales (orcas), particularly in January to April, and then in October-December, when they come to feed elephant seal pups. Find out more in our 5 tips for spotting orcas in Peninsula Valdes.
Punta Tombo on the coast of the Chubut province in Argentina is home to the largest colony of Magellanic penguins in Latin America. The best time to see them is between mid-September and April when there are over 1 million penguins. They come here to nest, mate, breed, molt (shed their feathers) and then in around March/April migrate to the warmer climates in South Brazil.
For more check out our 10 interesting facts about Patagonia.
#10

Esquel: hiking and nature (Patagonia)

The small town of Esquel in the Chubut region of Argentina is the base for hiking trips to the UNESCO Los Alerces National Park. Here you can visit the second oldest living species on Earth: The Alerces Tree. At 2,600 years old, this ancient species is only outlived by the Methuselah White Mountains in California, USA, which is almost 5,000 years old.

Other highlights of Esquel include the fun La Tronchita railway train ride, visiting wineries like the gay owned Viñas de Nant y Fall and learning about the large Welsh Argentinian community at one of the Welsh tea houses.
Culinary highlights of Argentina
Argentina is a fund country for foodies, particularly meat lover. Argentinian steaks are world famous for good reason. The country is one of only 5 in the world where there are more cows than humans (the others 4 are Uruguay, Brazil, Australia and New Zealand). Meat is a huge part of the diet and some of the best steak houses (called parillas) can be found in Buenos Aires and other big cities.
Argentina also has a strong culinary Italian influence as a result of the mass emigration between 1857-1940. Examples include helado (ice cream), milanesa a la Napolitana (breaded seasoned beef fillets) and an array of pastas, gnocchi dishes and pizzas.
Other culinary Argentinian highlights which we loved are empanadas, mate tea (pronounced mahte), choripan (the Argentinian hot dog) and the ubiquitous dulce de leche (caramelized milk), which is put on everything that is sweet. And of course, the famous Malbec wine!
For more, check out our 10 famous traditional foods of Argentina.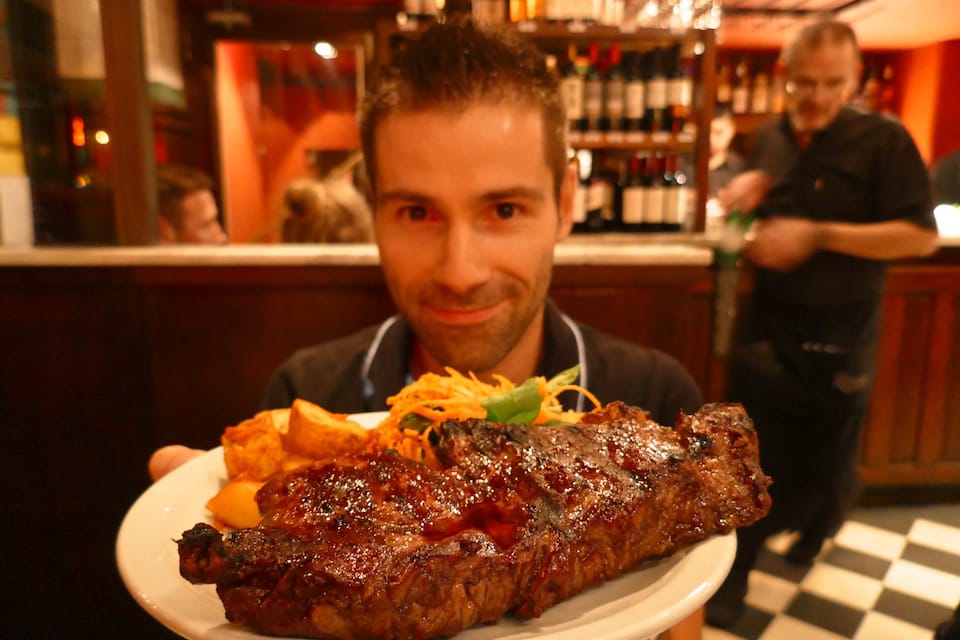 General advice for gay travel in Argentina
We felt completely safe as a gay couple in Argentina. There are some parts we wouldn't go, for example the La Boca neighbourhood of Buenos Aires, but this applies for both straight and gay travellers. All hotels we stayed at had no issue about us sharing a double bed and were used to hosting gay travellers, especially the large brands.
As with most countries in the world, there will always exist an element of homophobia, particularly in rural communities.
Happy travels are safe travels
We recommend you always take out travel insurance before your next vacation. What happens if you suffer from illness, injury, theft or a cancellation? With travel insurance, you can have peace of mind and not worry. We love World Nomads travel insurance and have been using it for years. Their comprehensive coverage is second to none and their online claims process is very user friendly.
Some of the links in this post are affiliate links. This means that if you book your accommodation, an activity or your insurance, we'll earn a small commission. There is never an extra cost to you for using these links and it helps us keep the site going.
If you enjoyed reading, please pin me: