TERMS OF USE: There is a chance that some of the content on this page has changed since it was last updated. By reading this article, you consent to our Terms of Use and Disclaimer. Happy Travels!
DISCLOSURE: Some of our posts may contain affiliate links which we may receive a commission if you choose to book something through one of our links.
Are you wondering where the best place in Argentina is to find young, gay Argentinian boys? Well, the answer is Córdoba! The city is famous for having Argentina's oldest university and as a result, there is a large student population which means a vibrant nightlife including a small but exciting gay scene.
Córdoba has it all: a busy nightlife, a rich history, a beautiful architecture and very attractive Argentinian men!
As well as the nightlife, Córdoba offers plenty of beautiful architecture, particularly the many religious buildings such as the popular Cathedral of Córdoba. Another popular sight is the Jesuit Block, a UNESCO World Heritage Site which contains the old headquarters of the university, the National School of Monserrat and the Domestic Chapel.
Cordoba has a decent offering of gay friendly accommodations. Having spent a few months travelling across the country, we had ample time sampling the best places to stay in Cordoba. Here's our roundup of our 5 favourite gay friendly hotels to stay in Córdoba, for all budgets.
Where to stay in Córdoba
Córdoba is the second most populous city in Argentina after Buenos Aires and is located on the banks of the Suquía River. There's no metro system as of yet, but you will be able to get around the city easily using buses or trolleybuses. Here's a quick summary to the best gay friendly neighbourhoods to stay in.
Güemes: Güemes is our favourite gay friendly neighbourhood, it's bohemian and lively with a more alternative nightlife scene than the city centre. This is where you will find the majority of Córdoba's gay bars, discos and clubs as well as a craft fair (The Paseo de las Artes) during the daytime. If you want to be right in the heart of the gay area in Córdoba, stay at the lovely Windsor Hotel & Tower.
Nueva Córdoba: Nueva Córdoba is the most modern and fashionable part of the city, filled with antique stores, design and art shops. It's right next to the historical centre, so you will be able to visit the many museums such as the Ferreyra Palace or "Museum of Evita". Yrigoyen 111 is our favourite gay friendly hotel to stay in Nueva Córdoba.
City centre: The historic city centre of Córdoba is where you will find the majority of the city's tourist attractions. This is a great area to stay in if you want to be close to all the beautiful colonial architecture and feel the history of Córdoba. It's also easy to get to other parts of the city from here with public transport. Azur Real is a sexy gay friendly boutique hotel to stay in the centre.
Alberdi: For something a little different you may like to stay in the more traditional neighbourhood of Alberdi. There are some interesting sights here and it's also a great option if you want to be away from the noisy centre but still be able to easily enjoy the cultural heritage. You can easily get from Alberdi to other parts of Córdoba by bus or a quick Uber ride. For a relaxing stay with great views, we love the gay friendly Sheraton Córdoba.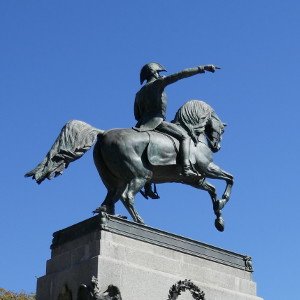 Discover Córdoba's rich history
See the colonial architecture and historic Roman Catholic Church sites in Córdoba on a half-day tour of the city. You'll learn about the culture, history and traditions of the city with your English speaking guide.
01
Azur Real Hotel
City Centre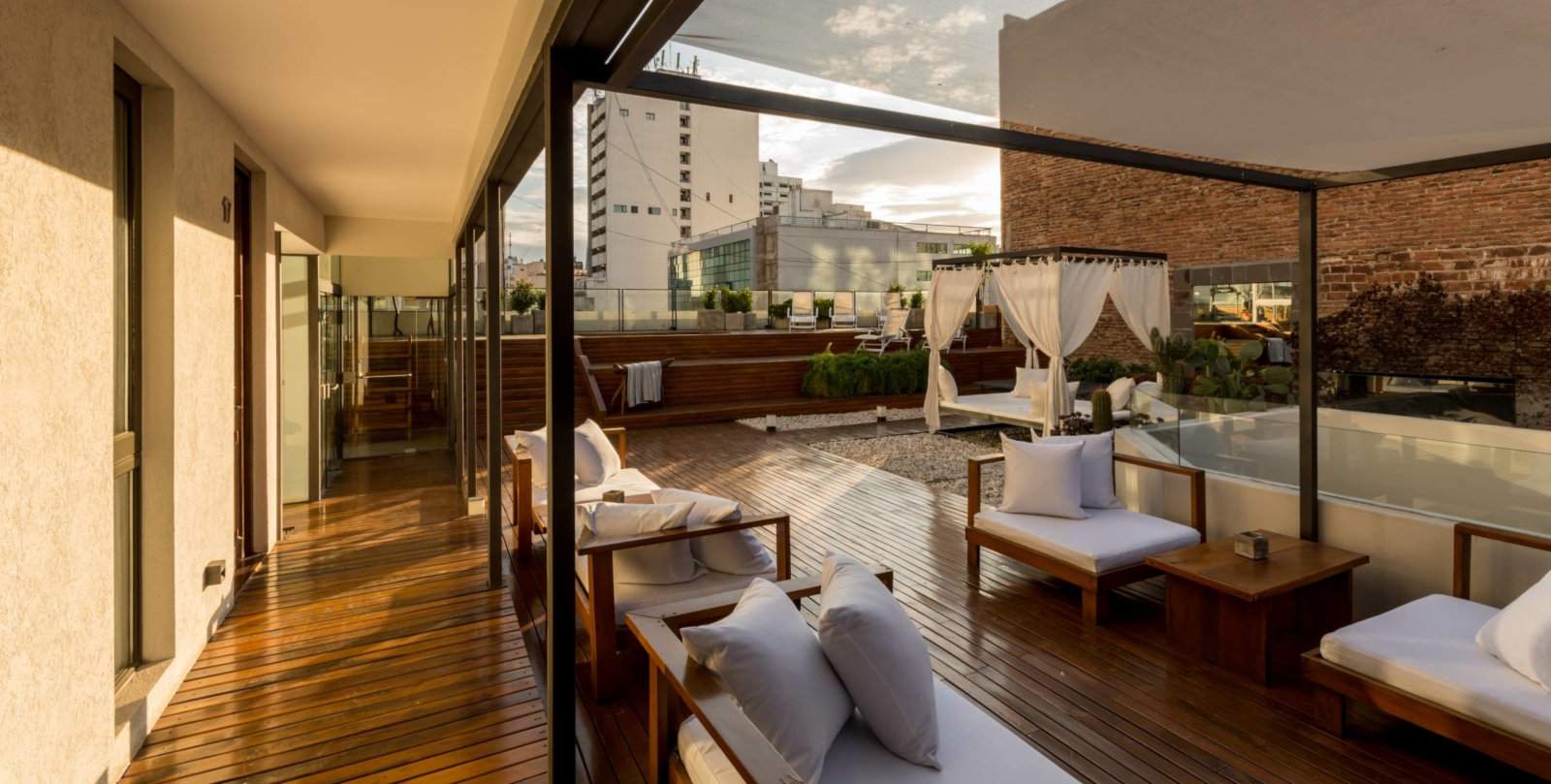 Why we love it
---
Wine and cheese every night
The deluxe suites come with a hot-tub
Beautiful rooftop terrace with Jacuzzi
Gorgeous modern decor
We simply loved our stay at Azur Real and never wanted to leave! In our opinion it's one of the best gay friendly boutique hotels we've experienced in Argentina.
Located within walking-distance of the historic centre, Azur Real is almost hidden on a busy street but once you go inside you find yourself in a little haven of contemporary design.
There are so many little details and extras to love here, like the free tastings of wine and cheese every night, the hotel's signature scent in all the toiletries and the complimentary spa (you just have to book)! The rooftop terrace is delightful for relaxing in the sun or having a romantic evening cocktail.
We particularly loved the decor and open-plan areas of the hotel, with lots of wood, exposed brick and leafy plants. The buffet breakfast is delicious and the staff are so helpful.
STAY WITH A GAY LOCAL
Misterb&b is the Airbnb equivalent for the LGBTQ community. Unlike on Airbnb, you know your host is gay, voiding any nasty surprises when you check-in. It is also a great way to meet gay locals and discover the underground gay scene. Click below to get 10 € (or $10) off our first booking.
02
Windsor Hotel & Tower
Güemes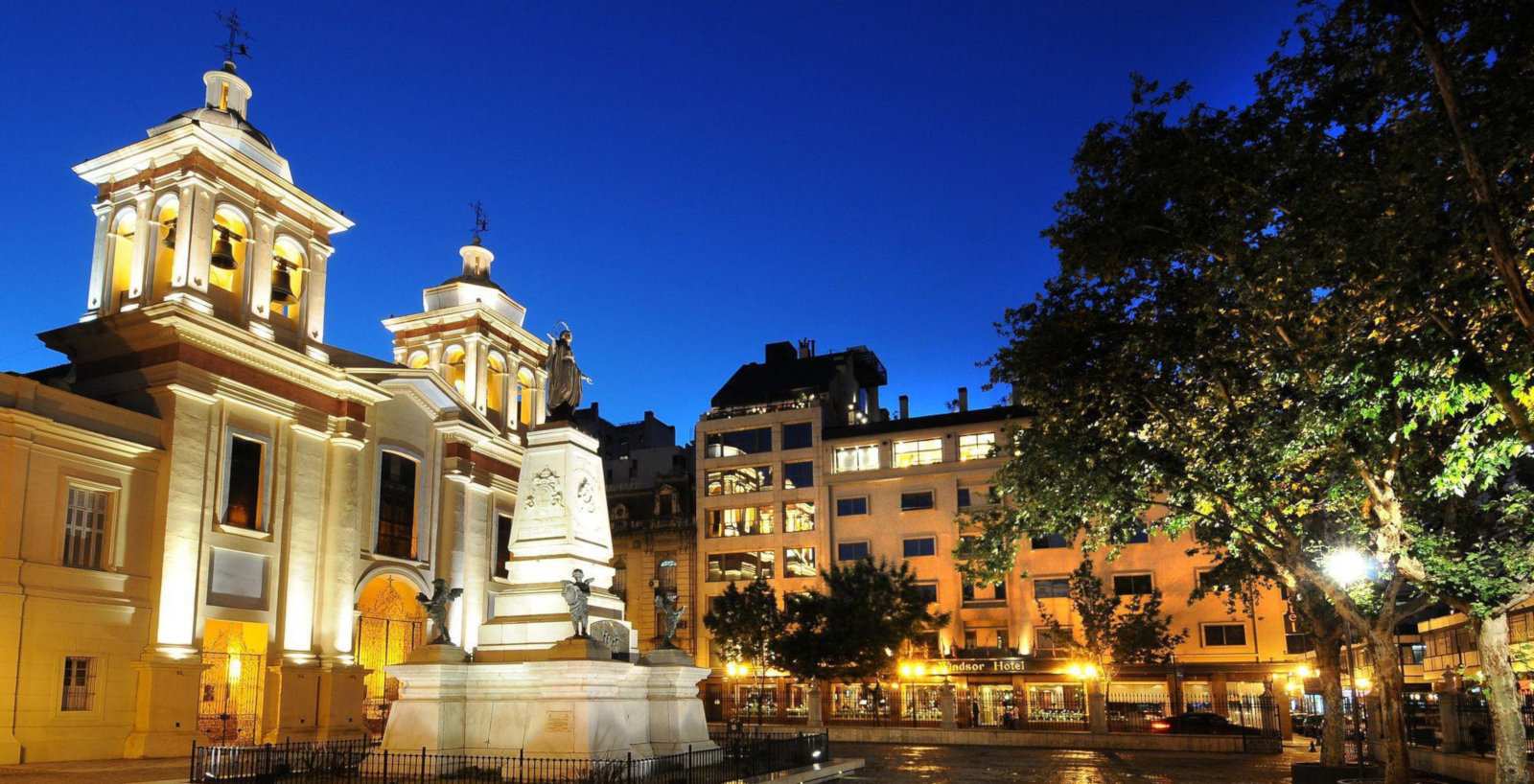 Why we love it
---
Heated rooftop swimming pool and terrace
Close to the gay scene and historic landmarks
Wellness centre and gym
Excellent restaurant
The Windsor Hotel and Tower is in a great location right on the edge of the border between Güemes and the city centre. This means you are close to both the gay scene AND the main historical attractions!
Not only is the location very convenient but the Windsor is also a luxurious place to stay with marbled interiors and city views from every room.
On the seventh-floor terrace, you'll find a gorgeous outdoor pool and lots of seating with views across Córdoba. The well-equipped gym looks out over the pool and there's also a sauna and spa with many options for pampering.
On-site restaurant, Sibaris (often called the best restaurant in Córdoba) serves delicious steaks, homemade pasta, mouthwatering desserts and, of course, the best Argentinian wines. We love that you can even choose your pillow from five different varieties when staying here!
03
Sheraton Córdoba
Alberdi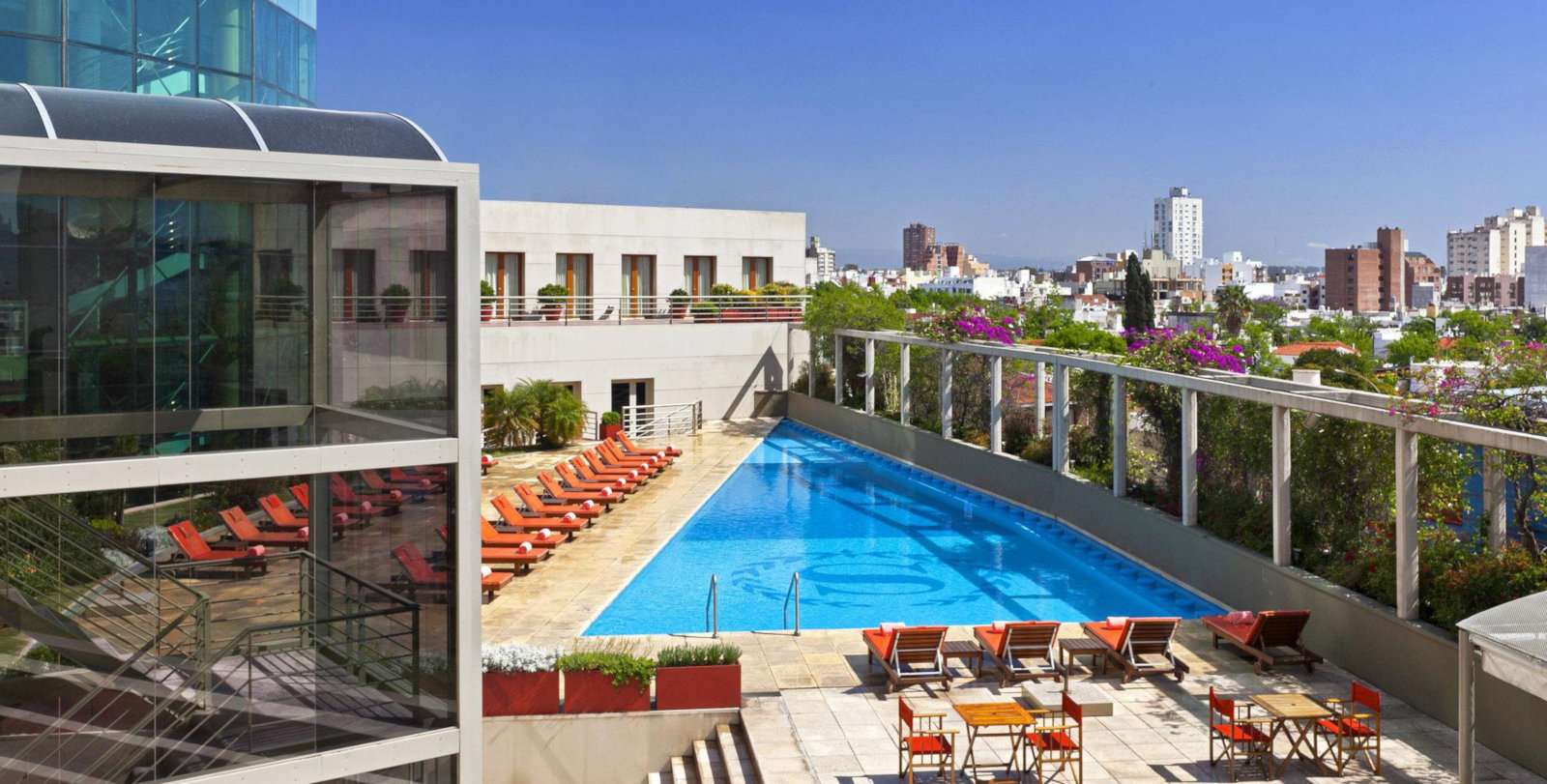 Why we love it
---
Awesome rooftop pool
Stunning views of the city
Many business amenities if needed
Cocktail bar with live piano
If you want to stay in a quieter part of the city then the Sheraton Córdoba is an excellent gay friendly option in the traditional neighbourhood of Alberdi.
The hotel tower boasts impressive views over the city which you can enjoy from the rooftop pool as well as the on-site restaurant, cocktail bar and rooms.
The Sheraton is an excellent choice if you have any work to do while travelling since it provides a business centre with fax, scanning and photocopying services. But don't worry, you'll still have plenty of opportunities to relax as well!
There's a fitness centre and pool, of course, as well as a solarium, sauna and massage services. Almost directly next door is a big mall for shopping and you will easily be able to get into the city centre by taxi, Uber or bus.
Gay travel guide to Córdoba
Discover the best gay hangouts in the city, where to eat, activities to do, travel tips in our gay guide to Cordoba to help you plan a fun and safe trip.
04
Yrigoyen 111 Hotel
Nueva Cordoba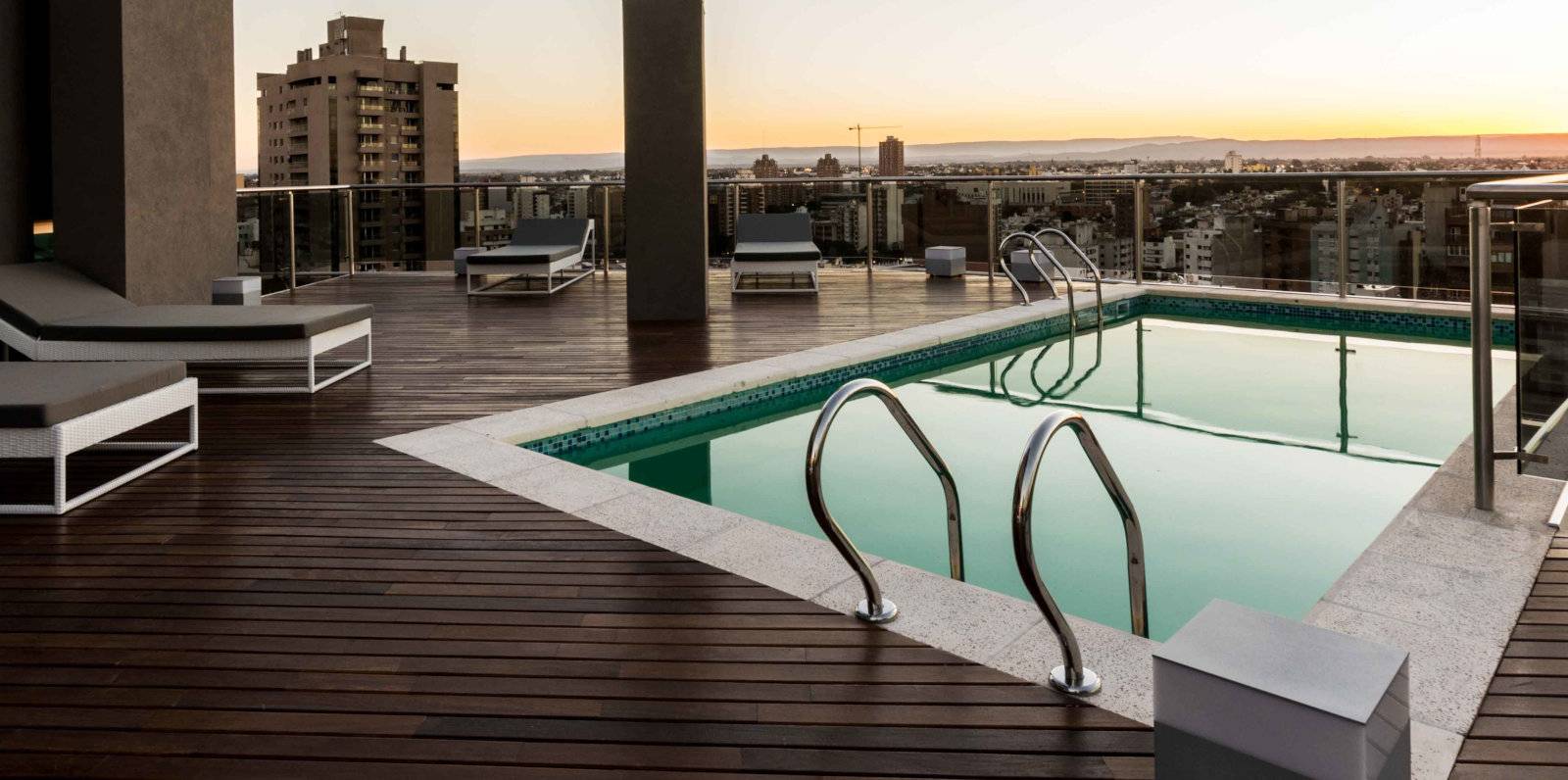 Why we love it
---
Great location
Luxurious spa
Rooftop pool and gym
Yummy breakfast
The Yrigoyen 111 Hotel is in a great location in downtown Córdoba, close to shopping, restaurants and the major sights.
In a fully renovated and updated traditional mansion of Nueva Córdoba, you will step into luxury and class. The building was restored in order to preserve its cultural heritage but is still very classy and modern.
There are a range of room and suite options, some very affordable going all the way up to the gorgeous presidential suite. We love the design and decor of this gay frienldy hotel, with lots of warm woodsy tones and splashes of colour.
The rooftop pool is small but features beautiful views. The gym and spa are also located up here, so you can work out with a view or just treat yourself to a relaxing massage. The 1906 Lounge Bar is particularly chic and cosy, while the daily breakfast is delicious.
Stay connected during your trip…
Free fast WiFi is available at most hotels, cafes and restaurants in Córdoba, although you might need to ask for a password. If you know you will be needing to use a lot of bandwidth during your trip, pre-order a local SIM card.
05
531 Hostel
City Centre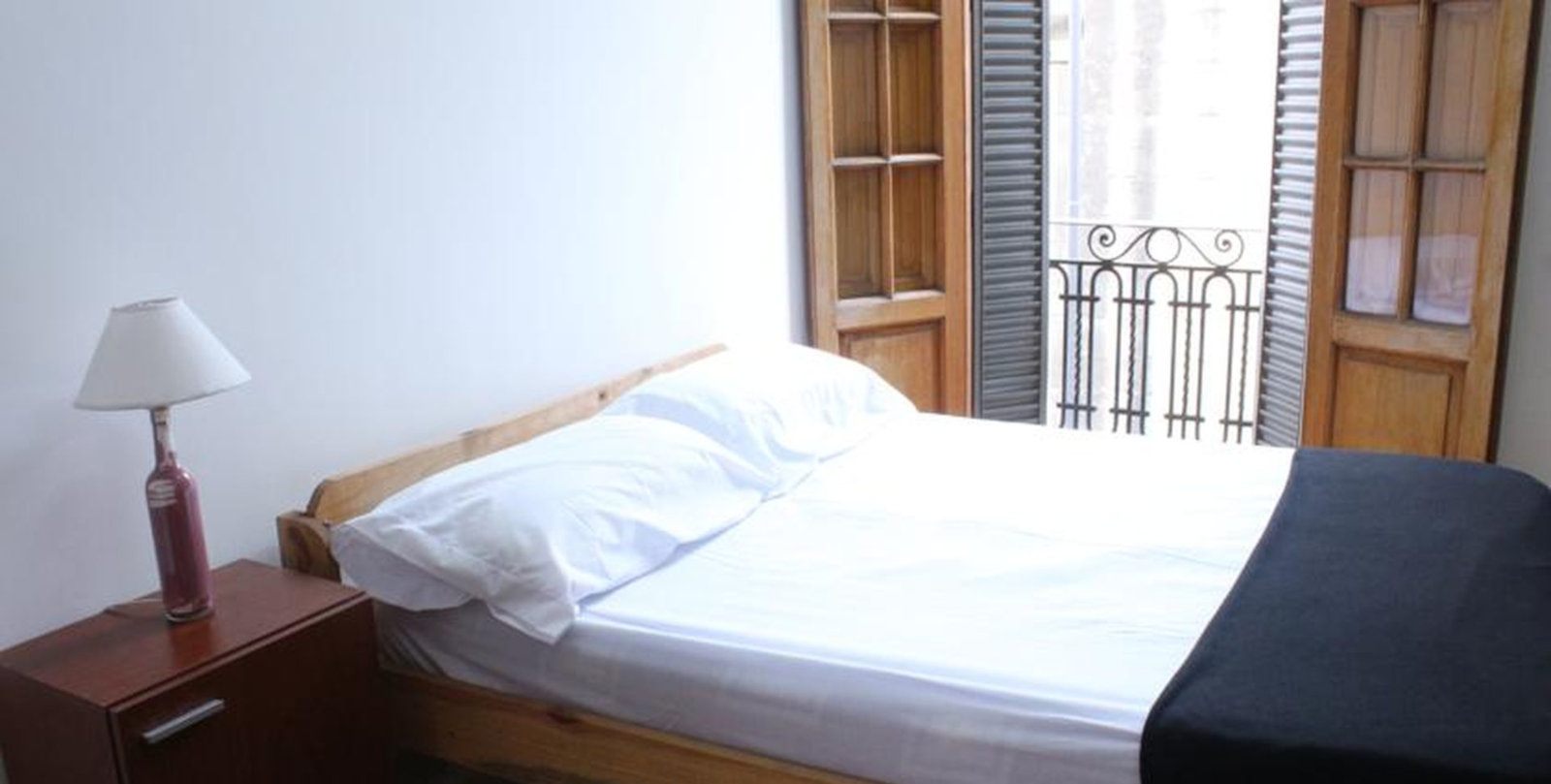 Why we love it
---
Good budget option
Close to main attractions
Free delicious breakfast
Cute balcony windows in some rooms
If you're travelling on a budget but still want to be close to everything Córdoba has to offer then we think 531 Hostel is a great gay friendly hostel.
The location of 531 is perfect for walking around the city and while you will be able to socialise and make friends it's not a crazy party hostel. Even the dormitory rooms are cosy, with only six beds per room.
Couples are sure to enjoy the cute private rooms with double bed and those romantic balcony windows! We also love the cool colours and decor throughout the shared spaces; like the kitchen, patios, lounge, bar and games room.
A basic free breakfast is included and the staff are helpful, friendly and willing to organise local tours. The rooftop terrace is a particularly nice spot to relax or socialise.
---
OUR FAVOURITE TRAVEL TIPS
⭐️ TRAVEL INSURANCE — We recommend you always take out travel insurance before your next vacation. What happens if you suffer from illness, injury, theft or a cancellation? With travel insurance, you can have peace of mind and not worry. We love Heymondo travel insurance and have been using it for years. Their comprehensive coverage is second to none and their online claims process is very user friendly.
⭐️ SAFETY & SECURITY — All travelers (gay or not) can sometimes encounter danger when traveling. CloseCircle is your "virtual body guard" mobile app which provides security alerts and support wherever you are in the world. They have a 24/7 emergency response team monitoring their users who will contact you immediately if the SOS swipe button is activated. Support can include anything from practical advice, to free evacuation from areas with extreme weather or security risks. You can read more about CloseCircle in our article about how to stay safe whilst traveling.
⭐️ ONLINE ANONYMITY — A VPN (Virtual Private Network) is a must in many countries: it allows you to surf anonymously and maintain your privacy whilst traveling. You'll particularly need it in countries where gay dating apps are blocked by the government. We recommend ExpressVPN, a reliable and cost effective service which we used and loved during our travels.
⭐️ HOTELS or APARTMENTS — When we plan a trip, we always look for the best hotel deals. We love Booking.com because not only do they have a comprehensive listing of accommodation options, they also offer the best prices. Added bonus: they provide 24/7 support and free cancellation for most listings.
⭐️ SIGHTSEEING and ADVENTURES — When we travel somewhere, we like to seek out the best experiences, whether it is cooking with locals in Bangkok, hiking on a glacier in Patagonia, or going on a wildlife safari in Sri Lanka. Our favorite place to look is GetYourGuide because they have over 30,000 highly rated activities, a user-friendly booking process with free cancellation and a 24 hour customer support.
This article contains affiliate links. If you click on them, we may receive compensation which keeps our website alive and helps us bring you to more destinations.