TERMS OF USE: There is a chance that some of the content on this page has changed since it was last updated. By reading this article, you consent to our Terms of Use and Disclaimer. Happy Travels!
DISCLOSURE: Some of our posts may contain affiliate links which we may receive a commission if you choose to book something through one of our links.
These are the best gay friendly hotels in Patagonia, a region that crosses into both Argentina and Chile.
Patagonia is the place to come if you love adventure and are passionate about wildlife.
We spent 1 month travelling across Patagonia on both the Argentinian and Chilean side in Esquel, Puerto Madryn, El Calafate, El Chalten and Torres del Paine. Along the way, we stayed in some pretty unique places, which most importantly of all, welcomed us as a gay couple.
This is our top 8 favourite gay friendly hotels in Patagonia, which we tried, loved and recommend to all LGBTQ travellers.
01
Dazzler Hotel in Puerto Madryn
Argentina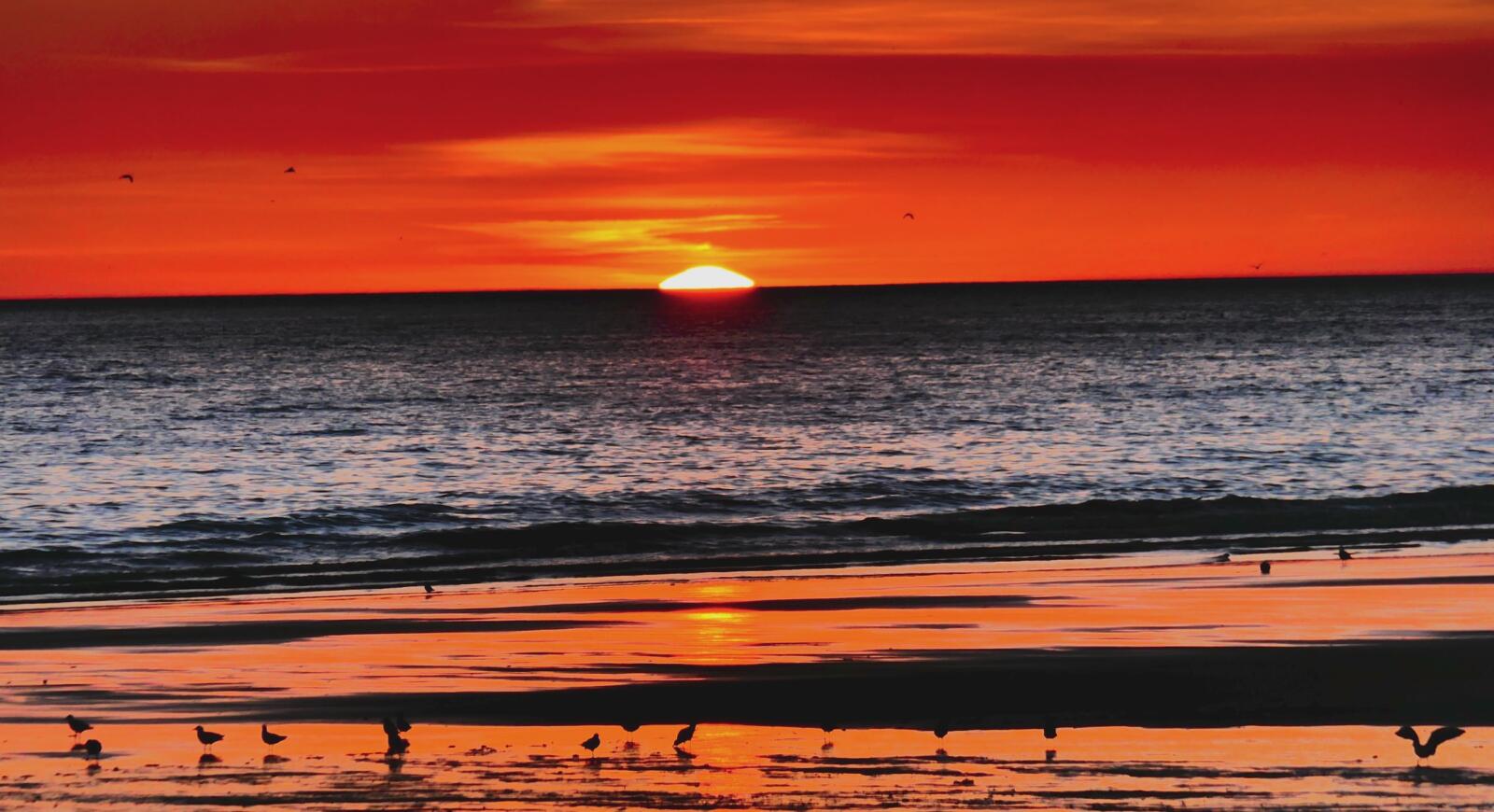 Why we love it
---
Funky rooftop terrace with fairy lights!
Stunning ocean views
Great location in Puerto Madryn
Pet friendly rooms available
We are one of the many who've been dazzled by the Dazzler. It's a classy and modern hotel located by Las Ramblas, the fun sea front promenade of Puerto Madryn, which is always buzzing with life.
When you see the eye candy waiting for you at reception, you appreciate just how gay friendly this place is! The staff are also very friendly and helpful.
There's a spa and wellness centre for relaxing in the sauna, solarium and whirlpool bath. There's also a small gym with views over the beach but the coolest part is the rooftop terrace with lounges where you can relax with a drink at any time. At night it becomes all lit up with pretty fairy lights!
It's worth spending a couple of dollars extra to get the ocean facing rooms so you can enjoy some killer sunrise views. Dazzler is also minutes walking distance from some of the best restaurants in Puerto Madryn, such as Nautico Bistro de Mar and En Mis Fuegos. For more information, check out our gay guide to Puerto Madryn.
02
Destino Sur Hotel & Spa in El Chaltén
Argentina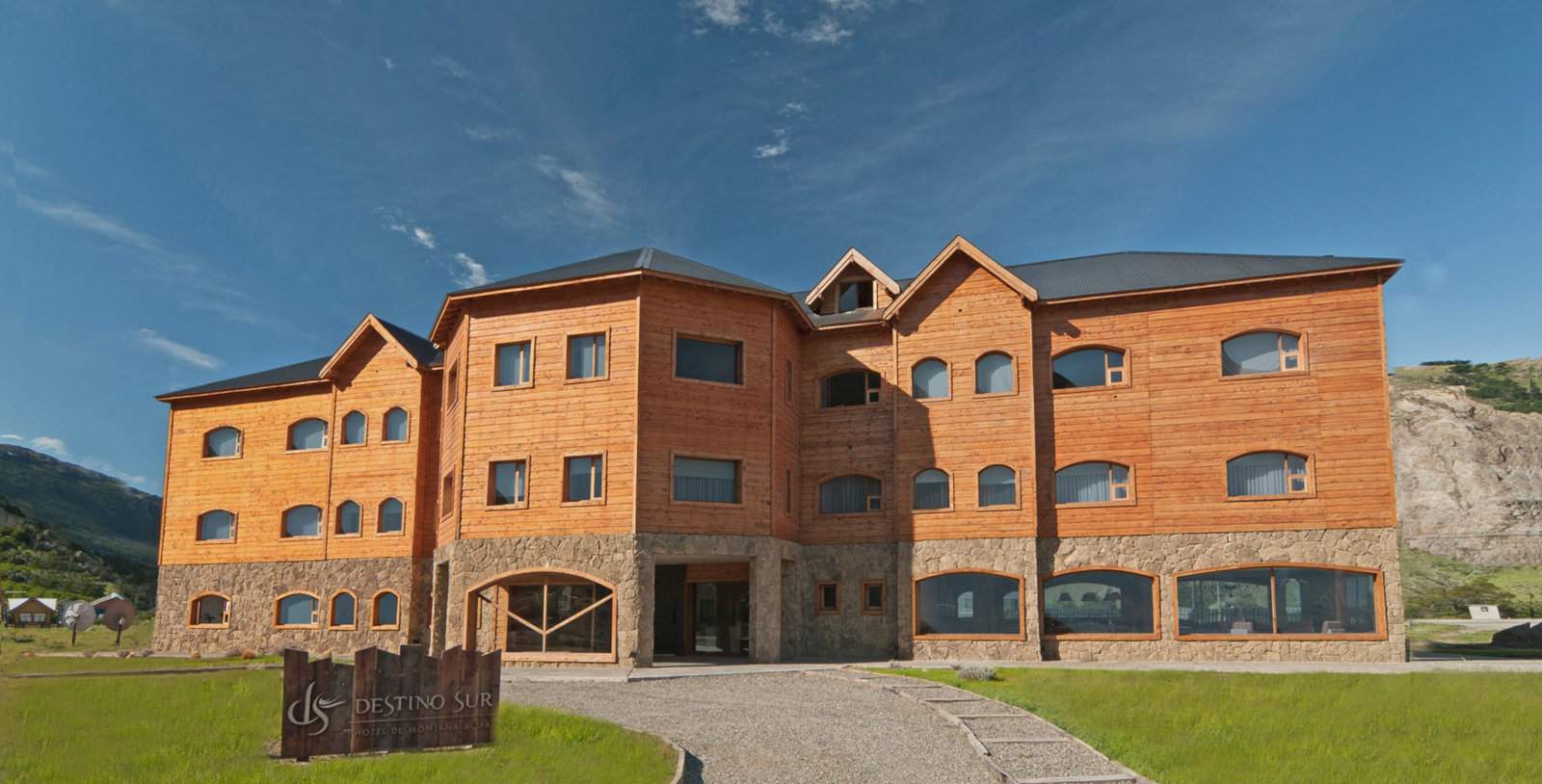 Why we love it
---
Amazing private spa!
Gorgeous mountain views
Great base location for trekking
Free use of bikes to get around
El Chaltén is famous for its world class trekking. This small town has many hotels, restaurants and shops all geared to trekking.
Destino Sur is one of the more upscale hotels in El Chaltén, located 10 minutes walking distance to the touristic centre of town. All rooms feature stunning views of the surrounding mountains.
This boutique hotel has comfortable king-sized beds and friendly staff who can help you plan your treks. It's located only 500 metres from the Los Glaciares National Park and is tucked away in a quiet corner of town. You'll be able to use the free bikes to get around if you want though.
Want to know the best part? The spa: it has two Jacuzzis, sauna, showers and steam room. Guests can book the entire spa for a 1-hour time slot each day. For us, the spa was so welcoming after a full day intense trek to Laguna de los Tres…pure heaven!
03
Chile Patagonia Camp in Torres del Paine
Chile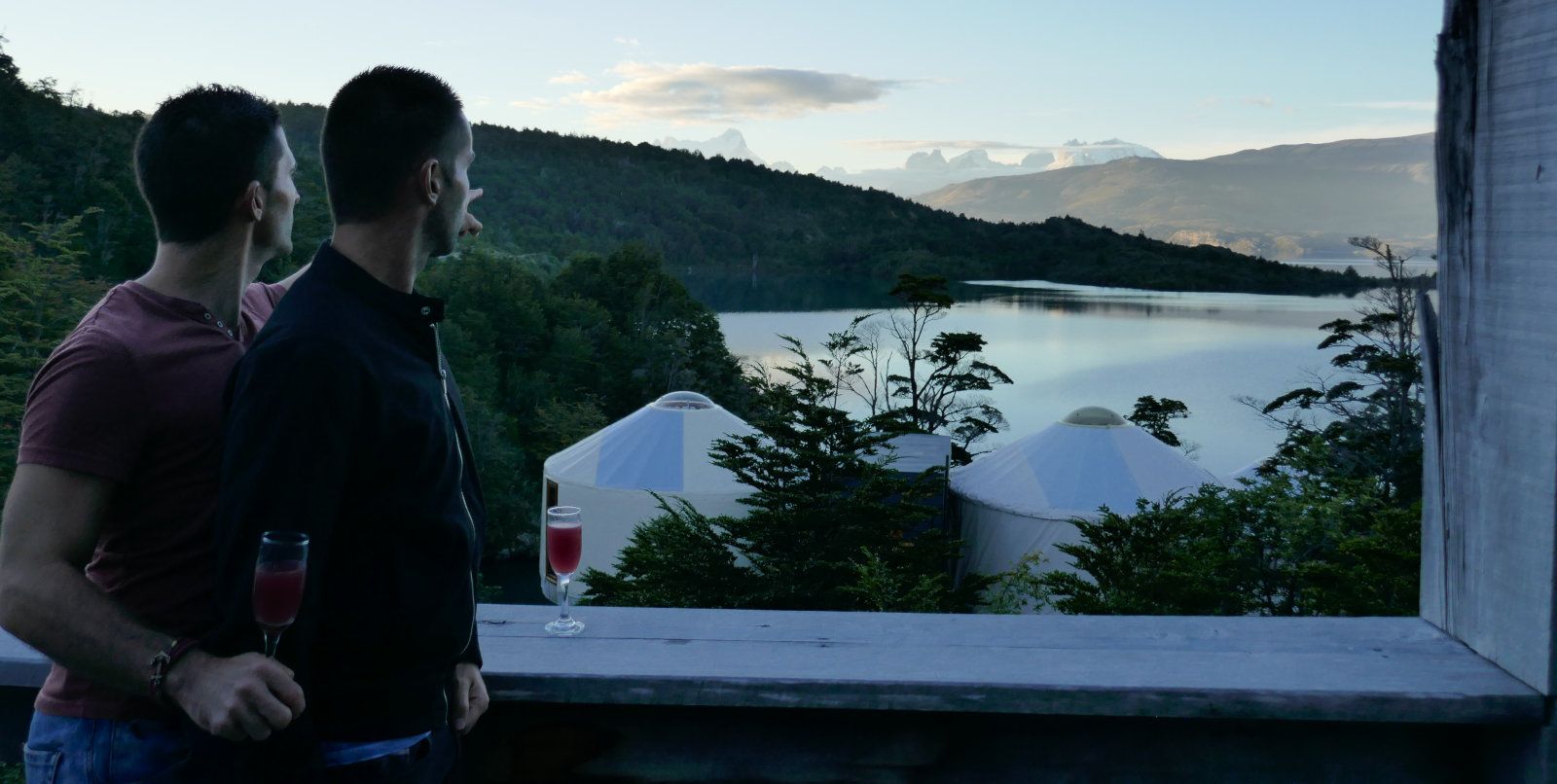 Why we love it
---
Glamping in deluxe yurts
Standard rates or all-inclusive packages
Great base for hiking in the area
Delicious meals
Trekking the W Circuit in Torres del Paine is on everybody's bucket list when visiting Patagonia.
However, if like us you don't want to sleep in a tent but still want to experience the highlights of this famous park, we recommend a different glamping experience at the Chile Patagonia Camp, where you stay in a luxurious yurt.
The camp has all-inclusive packages for guests including meals, drinks and guided tours. The yurts are pure bliss, with private bathrooms, extremely comfortable king-sized beds and even central heating. This certainly beats staying in a tent!
We especially loved the biodegradable toiletries used in the bathrooms, and enjoyed relaxing on our private terrace each evening. Meals and drinks are served in the central lodge, where you can socialise with other guests while trying speciality dishes like Magellan's Lamb with your Chilean wine.
04
Sendero Lodge in Trevelin
Argentina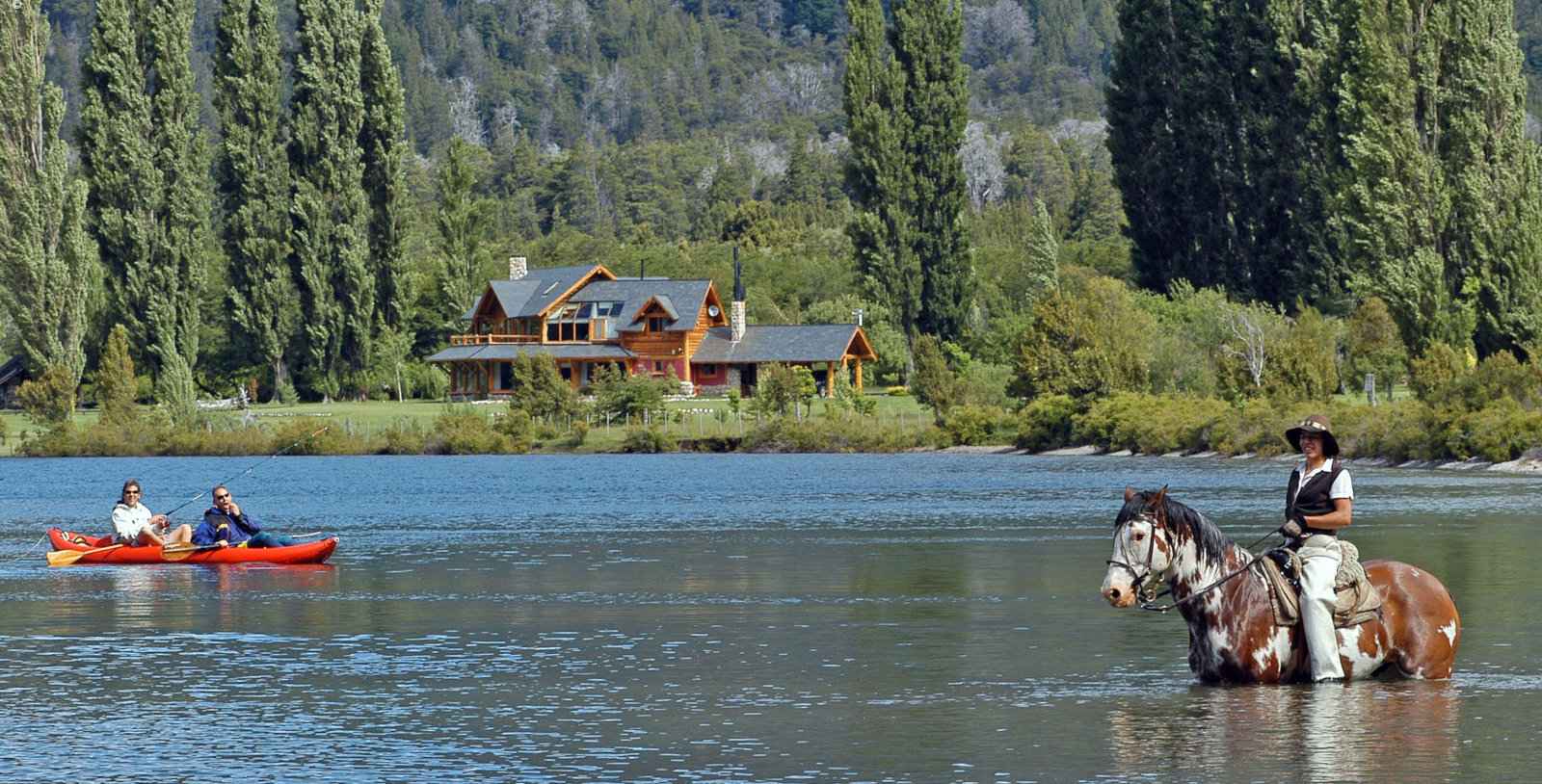 Why we love it
---
Spa bath, hot tub and swimming pool
Stunning location surrounded by nature
Restaurant and bar
All rooms have a private terrace
Sendero Lodge is a family owned hotel, located just outside of Trevelin town, near the Chilean border. It lies on the shores of the Futaleufú River with the backdrop of the mountains.
This is also a popular spot for fly fishing due to the high quantity of brown and rainbow trout. Lodge staff will tailor fly fishing excursions to your desires and some of the rooms have space specifically for rods, waders etc.
The lodge has been built using Patagonian stone and wood to give it a cosy, rustic feel. We loved the open fireplace and high wooden ceilings in the communal lounge; the perfect place to relax each evening.
Sendero Lodge is very exclusive with only 8 rooms, each with its own terrace overlooking the river or the Andes. We loved waking up each morning to the sunrise views from our balcony, then going for a quick morning dip in the outdoor pool. If you're lucky, the owner may take you for a boat ride along the Futaleufú, which we highly recommend. The views are absolutely gorgeous!
05
Hosteria Futalaufquen in Esquel
Argentina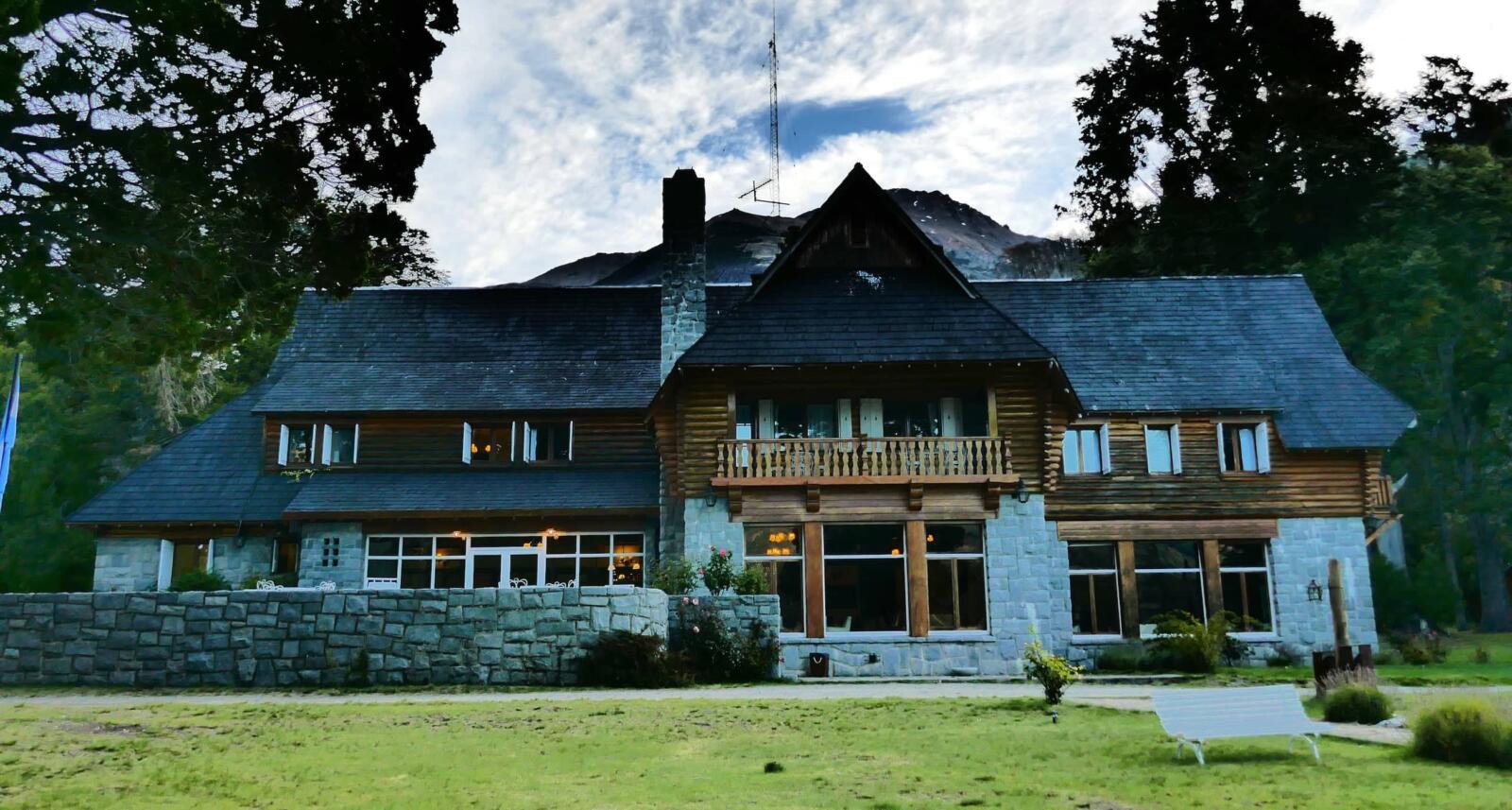 Why we love it
---
Romantic old-style lodge
Right in the heart of the Alerces Nation Park
Delicious rustic food
Enjoy drinks on the patio, by the lake or indoors
The Alerces National Park is famous for the ancient Alerces Tree, which at 2,600 years old, makes it the second oldest living species in the world.
The park has a range of pretty dramatic scenery including mountains, forests and lakes. It's a fantastic area for rafting, hiking, fishing and horse riding.
Hosteria Futalaufquen is located right in the heart of the park, overlooking the Futalaufquen Lake, surrounded by forests and mountains.
The building is built in a traditional Patagonian old style with high ceilings and creaky floorboards. It's full of character and incredibly romantic.
There are cosy rooms in the main lodge as well as private cabanas. We loved the old-fashioned communal areas where you can relax by the fire with a cocktail before going to dinner in the charming dining room. The food is also delicious, with rustic delights such as deer, boar, trout and forest mushrooms; so you'll feel just as though you are staying in a hunting lodge!
06
Hosteria Lupama in El Calafate
Argentina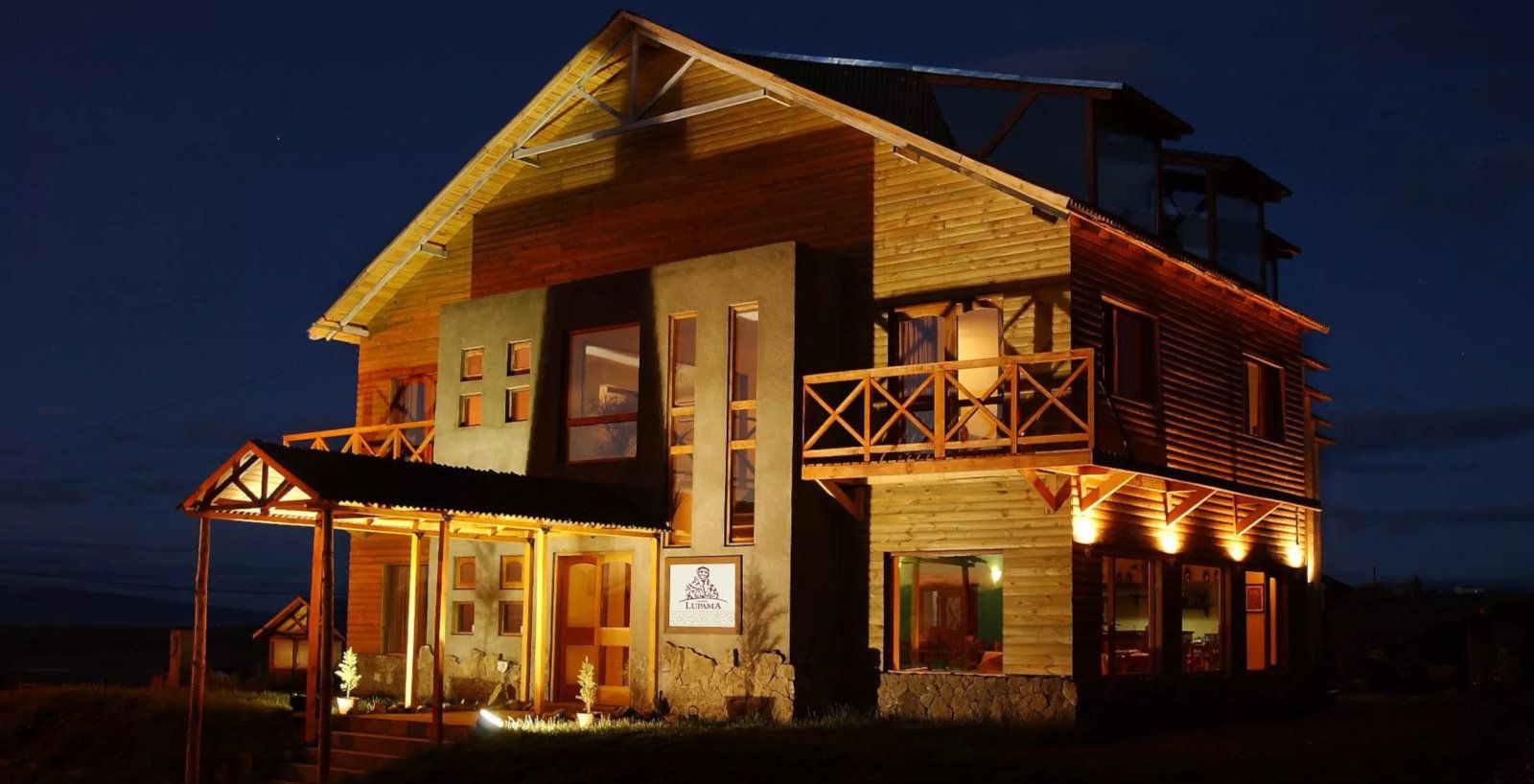 Why we love it
---
Breakfast included in the rate
Massages available
Some rooms with Jacuzzi and balcony
Welcoming and super helpful staff
El Calafate is one of the most popular destinations in Patagonia because of the famous Perito Moreno Glacier.
Hosteria Lupama is an affordable and very quaint option near the centre of El Calafate in a peaceful neighbourhood. It's a family owned 3 star hotel with the most welcoming staff you could imagine.
We especially loved the selected handicrafts throughout the hotel, carefully chosen by the owners to honour the indigenous Tehuelche people and teach guests a little bit of the local history. Breakfast each day was delicious and while there isn't a spa, you can book yourself a relaxing massage or just chill in the small indoor pool.
Our room had a large Jacuzzi bathtub as well as a private balcony. This is not a luxurious option by any means, but for the price you pay, it's an excellent hotel to base yourself in central El Calafate.
07
Hotel Xelena in El Calafate
Argentina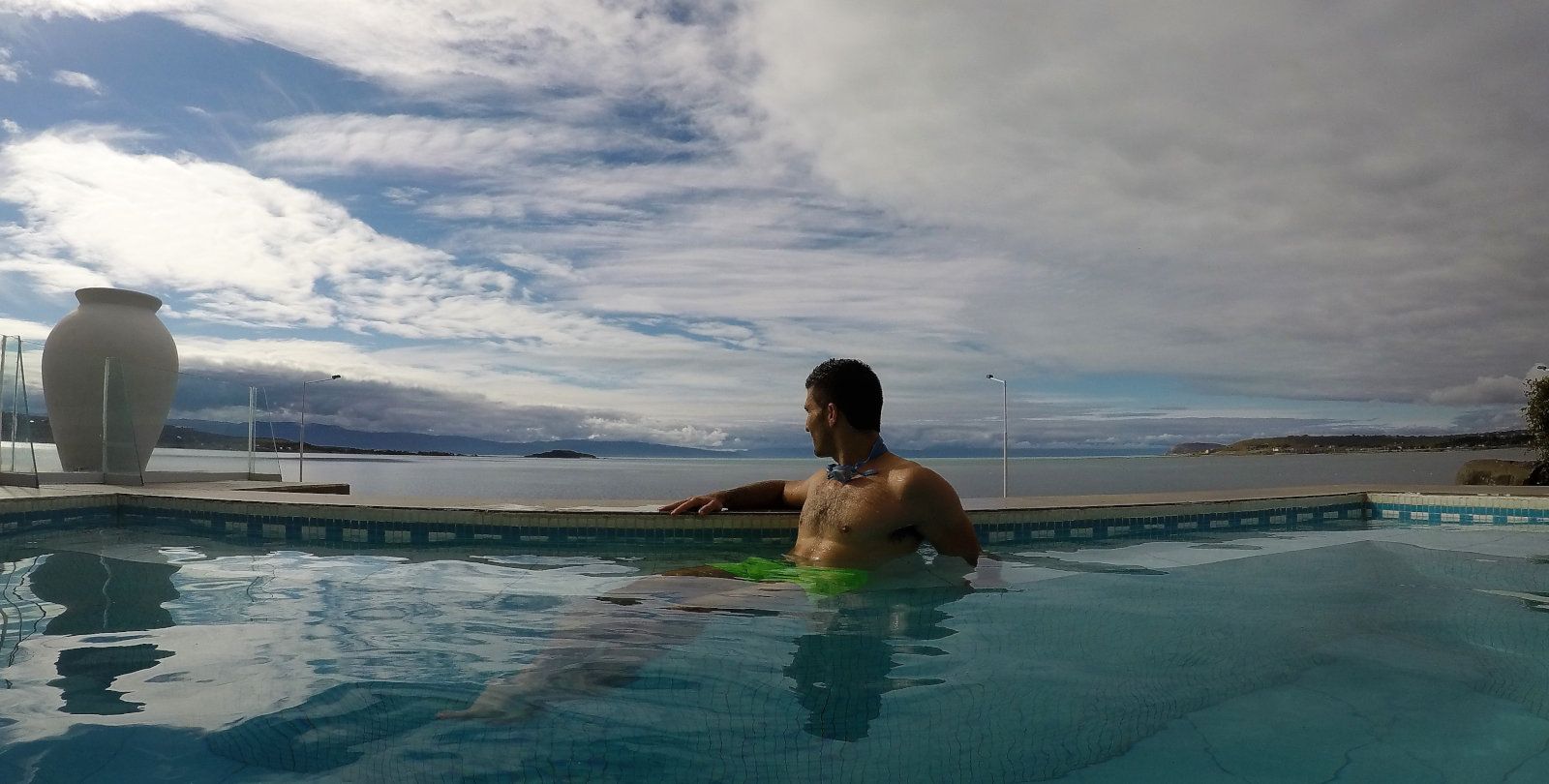 Why we love it
---
Indoor/outdoor pool with views
Excellent spa
Free shuttle to El Calafate
Great location for visiting Perito Moreno Glacier
The centre of El Calafate town can be extremely touristy and crowded, especially in the centre. For a few days, we wanted to try a hotel located outside of the centre.
Hotel Xelena is around 10-15 minutes drive away, with a prime location along the shores of the Argentine Lake and beautiful views to match.
The hotel is convenient if you want to visit the Perito Moreno Glacier nearby. Even though the hotel is located outside of El Calafate they provide a free shuttle service every hour. Mora restaurant serves gourmet Patagonian cuisine and the Pierre Bistro Lobby Bar is a lovely place for a glass of wine by the fire.
Hotel Xelena has its own spa, health club and heated outdoor/indoor swimming pool, which was a real highlight for us. There's nothing more enjoyable than splashing about in the outdoor pool, overlooking the lake, with the heat of the pool keeping you warm. We spent many hours there relaxing after a long day hiking across Perito Moreno Glacier.
08
El Pedral Lodge in Chubut
Argentina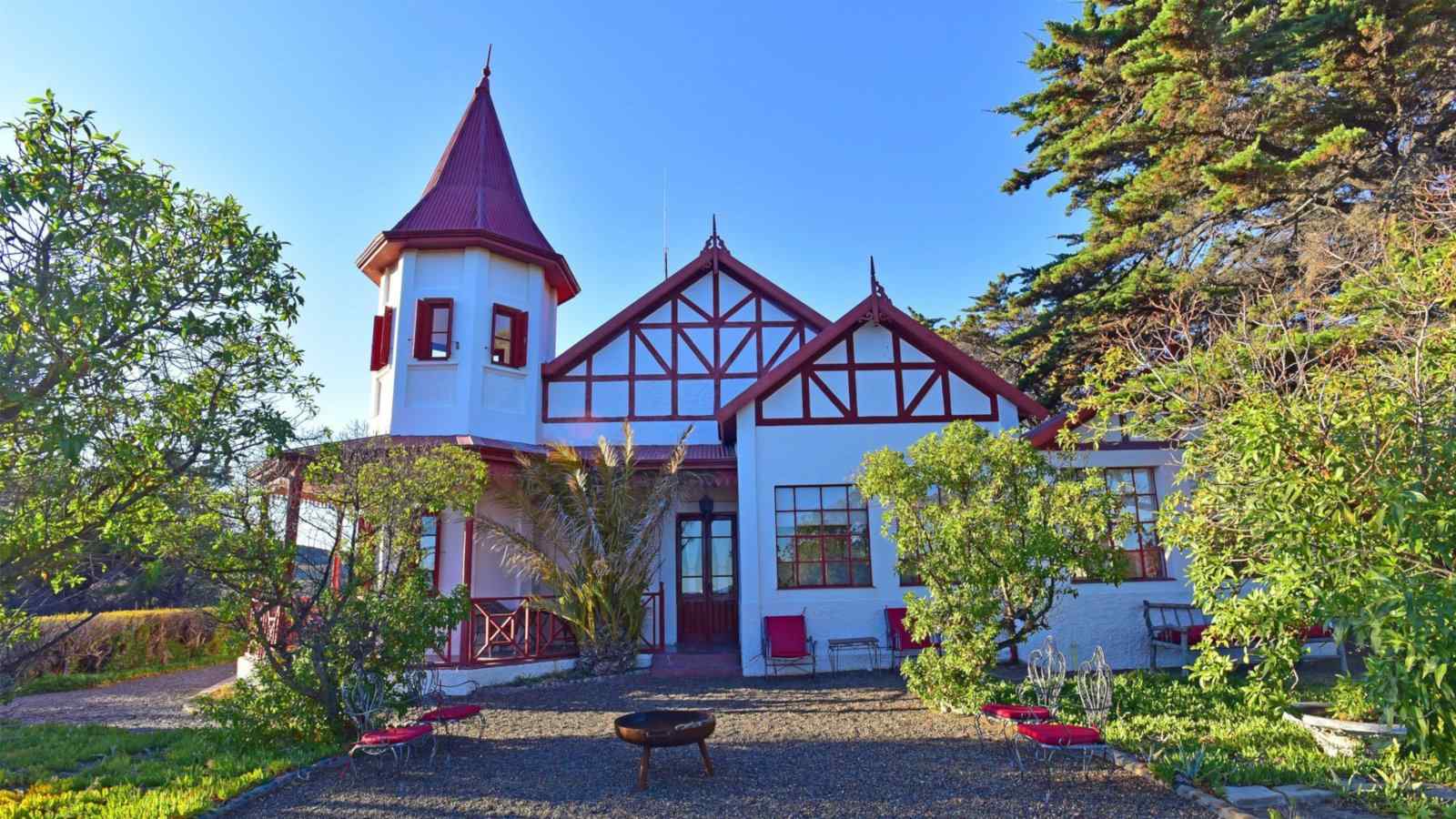 Why we love it
---
Perfect base for seeing wildlife
Home-cooked meals and excursions included
Gorgeous renovated farmhouse
Lovely hosts
El Pedral is a large historical Patagonian farmhouse manor dating back to 1923, converted into an exclusive 8 rooms hotel.
It is located at Punta Ninfas along the Argentinian coast, 70km East from Puerto Madryn. It is the ideal base to stay if you want to maximise your time seeing the wildlife around Peninsula Valdes.
El Pedral Lodge is also very popular with gay honeymooners, looking for an experience focusing on wildlife and nature. The peaceful location offers ample opportunities to unwind and relax by walking on the beaches at sunset or reading in the quiet rooms. There is no TV or telephone service and only limited WiFi, so be ready to unplug completely.
Full board packages include all delicious homemade meals, alcoholic drinks, transfers and 3 guided excursions to see the nearby Punta Ninfas' lighthouse, a rookery of elephant seals and a colony of Magellanic penguins! This is truly the ultimate place to relax and get back to nature in Patagonia.
---
Happy travels are safe travels
We recommend you always take out reputable travel insurance before your next vacation. What happens if you suffer from illness, injury, theft, or a cancellation? Many gay travelers forget about it and regret it when something happens. Better to pay a small price and have peace of mind and not worry.