Gay Rosario is ripe, ready and just waiting for the gay boys to head on over.
Historically, there's always been an active gay scene here and as a result, it's a popular destination for the Buenos Aires boys.
Rosario rivals Córdoba as the country's 2nd city. It has around 1.3 million inhabitants and has always maintained a very relaxed and tolerant attitude, which is what makes it so gay friendly.
What other reason to come to Rosario? (Other than being the birthplace of Che Guevara and Lionel Messi…?)
"The ice cream of course!"
The locals proudly boast of having the best ice cream in the world outside of Italy and certainly the best in the country.
Where is Rosario?
Rosario is located 300km (186 miles) Northwest of Buenos Aires, on the Western shore of the Paraná River in the province of Santa Fe.
It's around 3-4 hours drive from the big capital city or 4-5 hours by bus, making it the ideal weekend getaway from Buenos Aires, or a nice way to cut the journey if you're heading West to Córdoba or Mendoza.
Gay hotels in Rosario
Most hotels in the city are open and very welcoming to LGBTQ travellers. These were the ones that we either have first hand experience of or were highly recommended by locals and fellow gay travellers we met:
Puerto Norte ticks all the boxes: sexy design, rooftop swimming pool, central location and a welcoming service. It's located in the scenic riverside area of Rosario offering impressive views over the Parana river.
Rooms start from 2,370 pesos ($158) a night.
Plaza del Sol is located on San Juan Street, which used to be the original gay cruising area around 50 years ago before there were any gay hangouts. It's a great budget gay friendly option in downtown Rosario, close to the Bandera Monument and most tourist attractions.
Locals will also be quick to point out this is Ricky Martin's hotel choice when visiting the city.
Rooms start from 1,090 pesos ($73) a night.
Famous for its casino, Pullman City Center is actually a chain brand and despite the name, it's located a good 25 minutes taxi ride south from the heart of town. Arriving here you feel like you're James Bond about to set food into Casino Royale.
This is also a famous venue for marrying couples to come for photo shoots and has a large fitness centre with a modern gym, tennis court and outdoor pool.
Rooms start from 2,200 pesos ($145) a night.
STAY WITH A GAY LOCAL
Misterb&b is the Airbnb equivalent for the LGBTQ community. Unlike on Airbnb, you know your host is gay, avoiding any nasty surprises when you check in. It is also a great way to meet gay locals and discover the underground gay scene. Click below to get 10 € (or $10) off your first booking.
Gay bars in Rosario
Most of the bars in Rosario are gay friendly, attracting a mixed crowd. Sadly, the country's economic recession hit the gay scene of Rosario quite harshly, causing many of the gay bars to either close down or to become mixed in order to survive.
When we visited in September 2016, these were the bars the gay local boys showed us and which we loved:
Kika Arte Restobar: (1580 Urquiza) official gay bar of the city, decorated in a kitsch, quirky style, just like the Pedro Almodovar film, Kika. We found it a great place to come to start the evening with a few cocktails. It will usually have a drag show (in Spanish) before it becomes a big dance floor. Kika is open everyday and hosts the city's annual pride in February.
Bar del Mar: (on the corner between Balcarce and Tucuman streets) a plush and chic gay friendly bar, open Tuesday to Sunday from 8pm.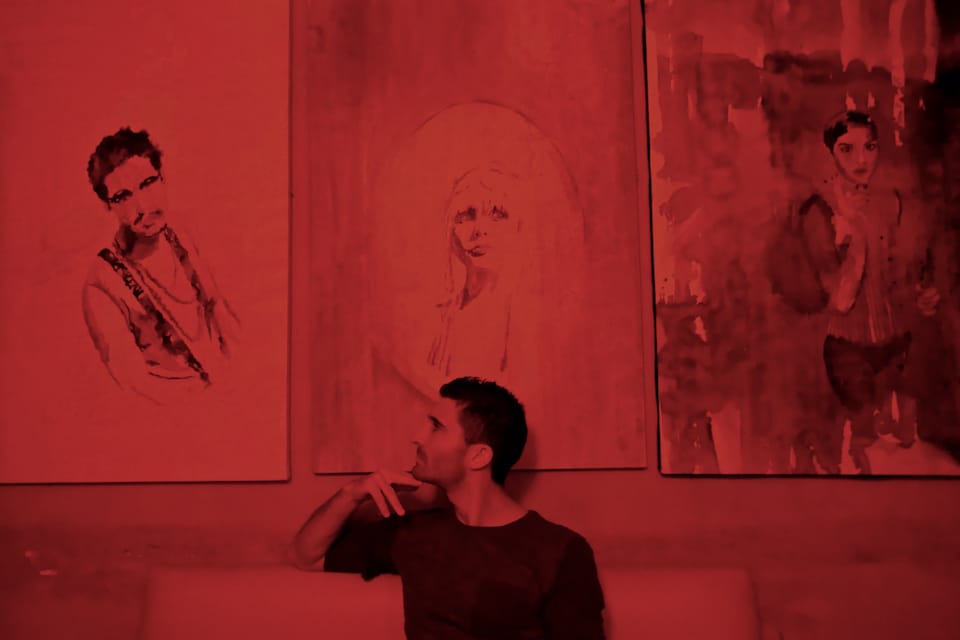 Gay clubs in Rosario
Argentinians do everything late. Dinner is after 10pm and clubs don't get busy till after 2am. This may explain why there are more gay clubs and parties in the city compared to gay bars:
Fiesta Puerca: popular Saturday gay party from Buenos Aires, which takes place in Rosario every few weeks at a new location. They play fantastic music, which is a mix of the best Latino tunes, and have cute go-go boy dancers leading the dancing. Entry is 250 pesos ($14) per person and includes free drinks.
Fiesta Plop: this is the other big fortnightly Saturday gay party which alternates with Fiesta Puerca, to ensure there's always a big event happening on the weekend. Location changes, so follow their Facebook page to keep up to date.
El Refugio: (847 Laprida) one of the longest running gay clubs in Rosario with its own bowling alley. It attracts a wide mix of the LGBTQ family and gets busy after midnight on Fridays and Saturdays.
La Casa de Cristal: (1159 Avenida Pellegrini) gay disco on Fridays and Saturdays. It was closed for renovation when we visited in September 2016 but will reopen very soon.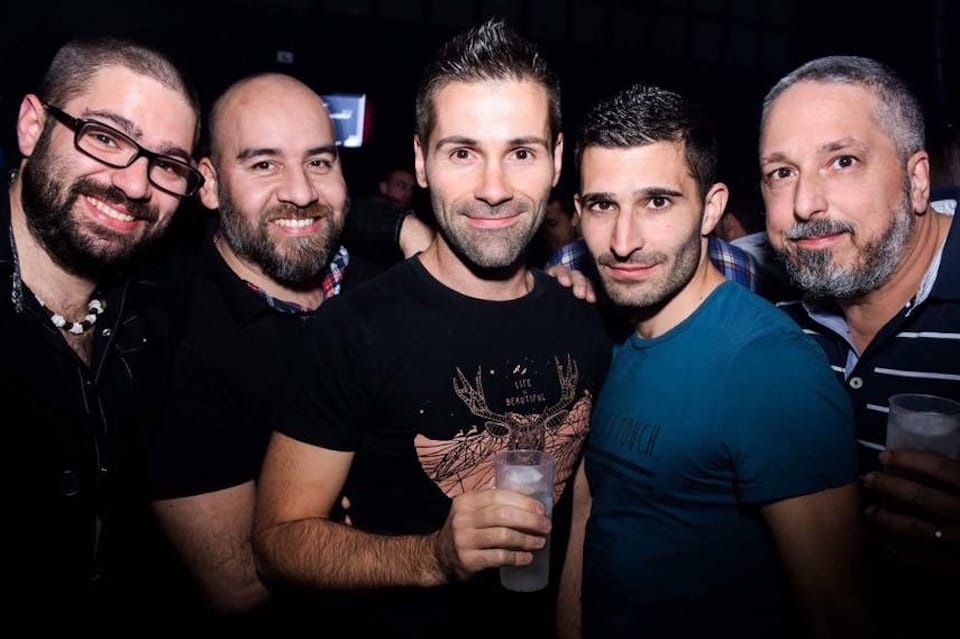 Things to do in Rosario
LGBT tour of the city: we advise taking a tour with a gay tour company like Caimi Viajes who can show you the LGBT sites across the city, including the Casa LGBTI, Paseo de Diversidad and the famous rainbow crossing. We learnt a great deal about the gay history of the city and how it's always been a haven for the transexual community.
Bandera Monument: Rosario is famous for being the city where the flag of Argentina was first raised in 1812. And of course the Argentinians not being the type of people to shy away from a bit of drama, they created this enormous, beautiful monument dedicated to its memory. Argentinians come here from afar to pay their respects to their country's flag. We were amazed by the immensity of it.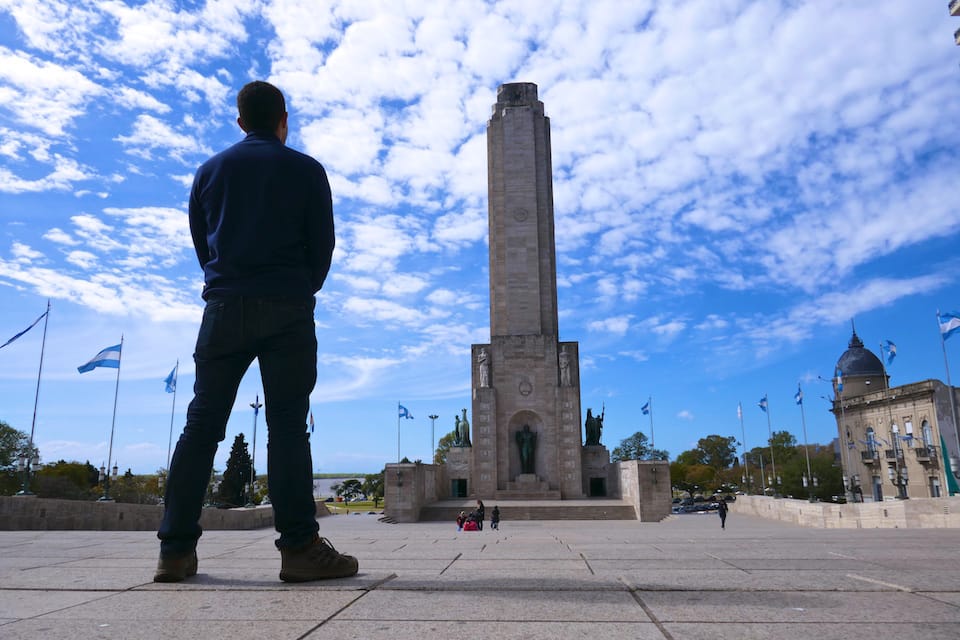 Kayaking tour in Rosario: This is a great way to see the Paraná Delta. Kayaks can be rented as part of a group tour or individually.
Ice cream: remember we said the Rosario ice cream is the best in country? It's so popular that the Association of Ice Cream makers have their annual conference here every August. At least that's what every Rosarian will tell you. What better excuse than to just test it out for yourself – you won't regret it! Read more about our favourite food of Argentina.
Independence Park: our favourite park in the heart of the city where you can rent your own paddle boat to ride around in the small lake and make friends with the local ducks.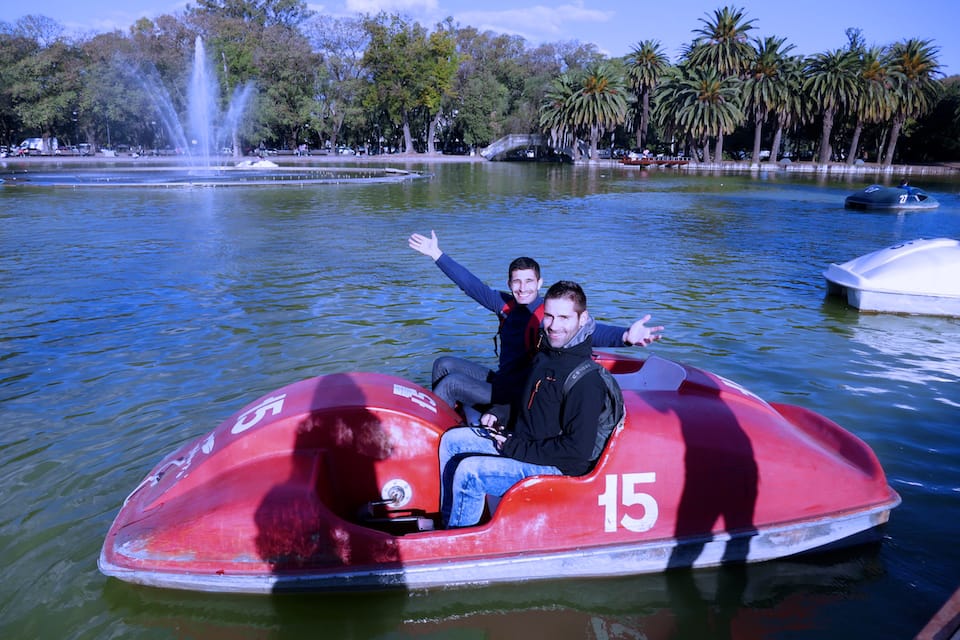 Che Guevara Monument: Rosario is the city where he was born before his family moved to Alta Gracia near Córdoba where he grew up. There is a 4 metre-tall statue in his memory at a small park between 27 de Febrero and Laprida. The statue is made out of 75,000 bronze keys donated by Argentines nationwide and weighs 2.7 tons.
Boat cruise with Barco Ciudad: we took a 2 hours boat cruise along the Paraná River, passing by some of the small islands, with beautiful views of the city. It's a fun way to spend a Saturday or Sunday afternoon with a group of friends, nursing a hangover from Fiesta Puerca!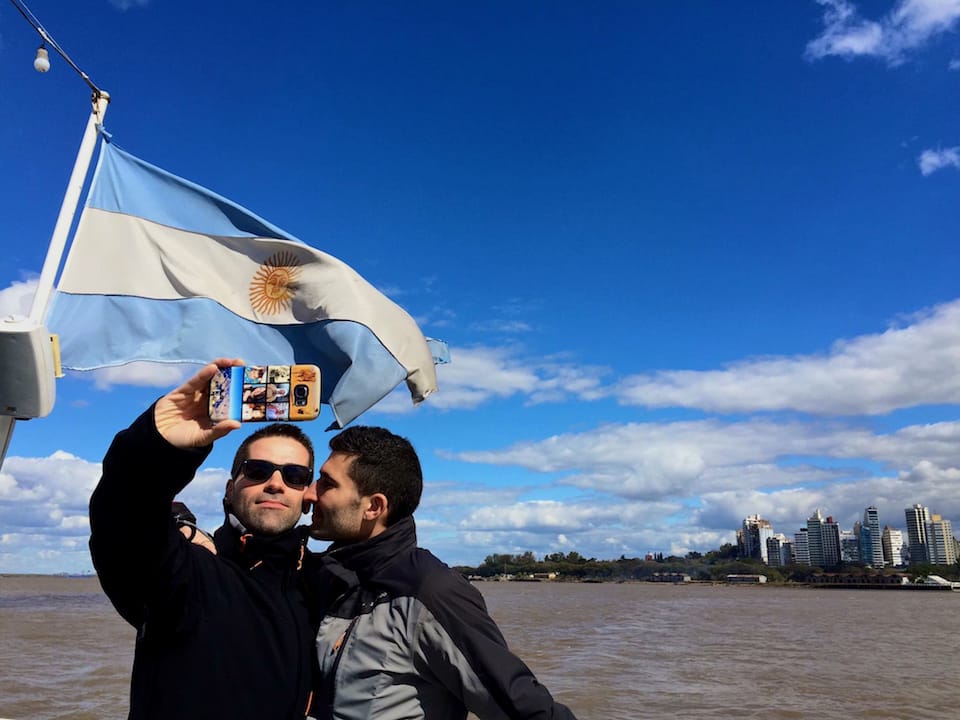 Best restaurants in Rosario
Alongside the classic Argentinian parillas (steak houses), Rosario is a city dominated by river, so freshwater fish like surubí, pacu and boga feature prominently in the diet. Here's a few restaurants we found and loved in Rosario:
Sunderland Bar: this is one of the city's highly rated restaurants, filled with an eclectic mix of memorabilia covering the walls. It has an old style (working) telephone box from the early 1900s, which made Sebastien nostalgic for another era. If you're all steak-ed out, they do a mix of homemade pastas and a delicious goat cheese provoleta.
Bajada Escauriza: one of the best fish restaurants in the city. You should call and book in advance because it gets very busy. Boga fish is the local specialty, which is served like a pizza with lots of melted cheese and tomato on it. A healthy delight!
Pasión por las Brasas: excellent parilla for bife de chorizo (sirloin steak), delicious wines and homemade empanadas.
Negroni Bistro Bar: for something different, try this Sex in the City style bistro bar, popular for their creative cocktails and gourmet sushi.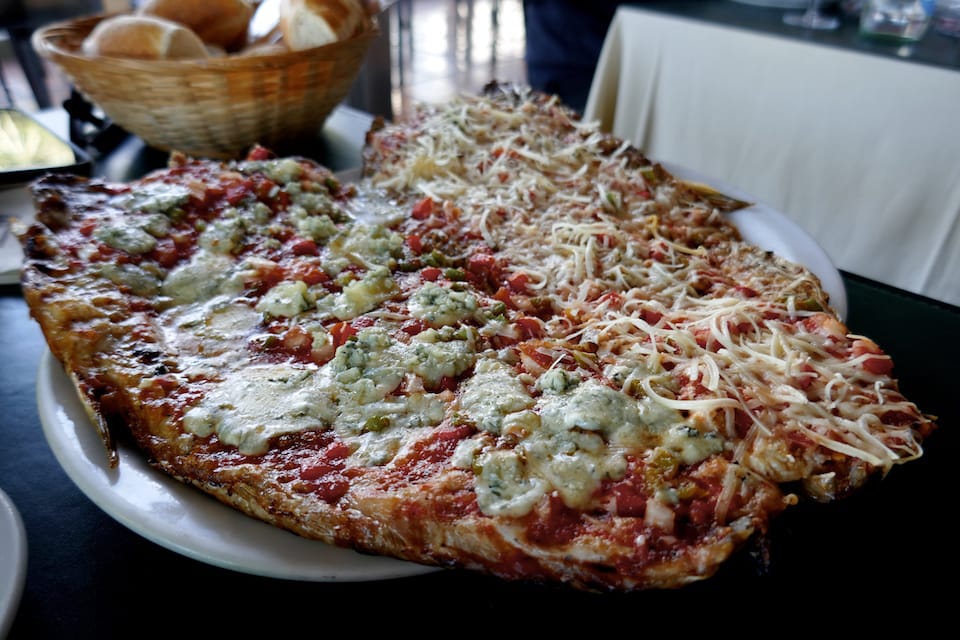 For more inspiration:
OUR FAVOURITE TRAVEL TIPS
⭐️ TRAVEL INSURANCE — We recommend you always take out travel insurance before your next vacation. What happens if you suffer from illness, injury, theft or a cancellation? With travel insurance, you can have peace of mind and not worry. We love World Nomads travel insurance and have been using it for years. Their comprehensive coverage is second to none and their online claims process is very user friendly.
⭐️ SAFETY & SECURITY — All travelers (gay or not) can sometimes encounter danger when traveling. CloseCircle is your "virtual body guard" mobile app which provides security alerts and support wherever you are in the world. They have a 24/7 emergency response team monitoring their users who will contact you immediately if the SOS swipe button is activated. Support can include anything from practical advice, to free evacuation from areas with extreme weather or security risks. You can read more about CloseCircle in our article about how to stay safe whilst traveling.
⭐️ ONLINE ANONYMITY — A VPN (Virtual Private Network) is a must in many countries: it allows you to surf anonymously and maintain your privacy whilst traveling. You'll particularly need it in countries where gay dating apps are blocked by the government. We recommend ExpressVPN, a reliable and cost effective service which we used and loved during our travels.
⭐️ HOTELS or APARTMENTS — When we plan a trip, we always look for the best hotel deals. We love Booking.com because not only do they have a comprehensive listing of accommodation options, they also offer the best prices. Added bonus: they provide 24/7 support and free cancellation for most listings.
⭐️ SIGHTSEEING and ADVENTURES — When we travel somewhere, we like to seek out the best experiences, whether it is cooking with locals in Bangkok, hiking on a glacier in Patagonia, or going on a wildlife safari in Sri Lanka. Our favorite place to look is GetYourGuide because they have over 30,000 highly rated activities, a user-friendly booking process with free cancellation and a 24 hour customer support.
This article contains affiliate links. If you click on them, we may receive compensation which keeps our website alive and helps us bring you to more destinations.
Pin for later