Who are the Nomadic Boys?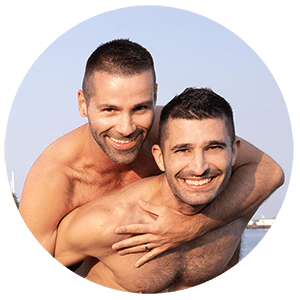 "Hello, bonjour and welcome to our gay travel blog!"
We are Stefan and Sebastien a French/Greek gay couple from London. Together, we have been traveling the world for over 10 years. Nomadic Boys is our gay travel blog showcasing all our travel adventures as a gay couple.
Stefan is a Greek Cypriot, made in London. Sebastien is from Lyon in France. We first met in London's GAY bar back in February 2009.
On that fateful day, Stefan, a lawyer, was meeting with a colleague to discuss a job opportunity. Sebastien also happened to be there with his friends, celebrating his decision to leave London and move to Spain (Sebastien always had a weakness for good wine, jamon, and Spanish footballers).
As our eyes fell on each other, it was definitely true love for both of us. The rest is history. Read our gay love story in full here.
Sebastien didn't move to Spain, instead remained with Stefan in London. Our relationship grew, we got our own place, settled down, and developed a really happy and comfortable life in London.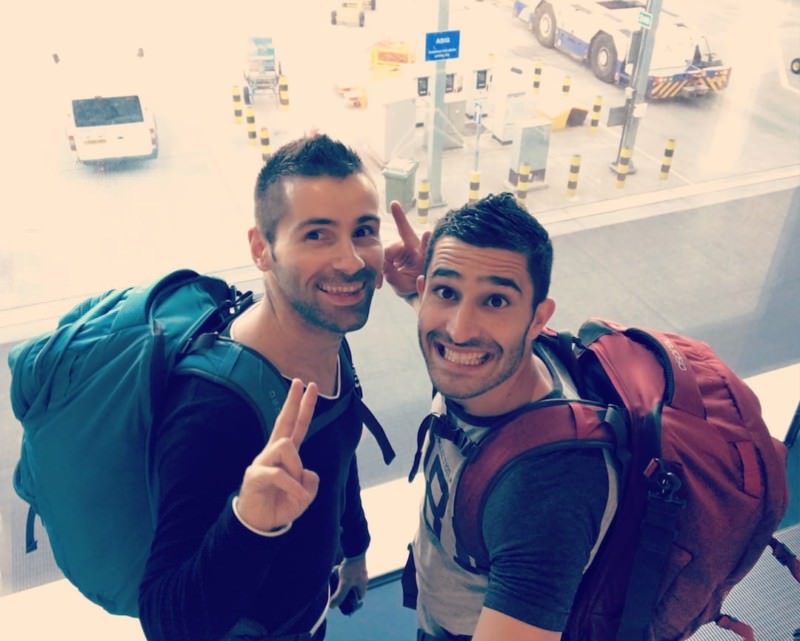 "Comfortable."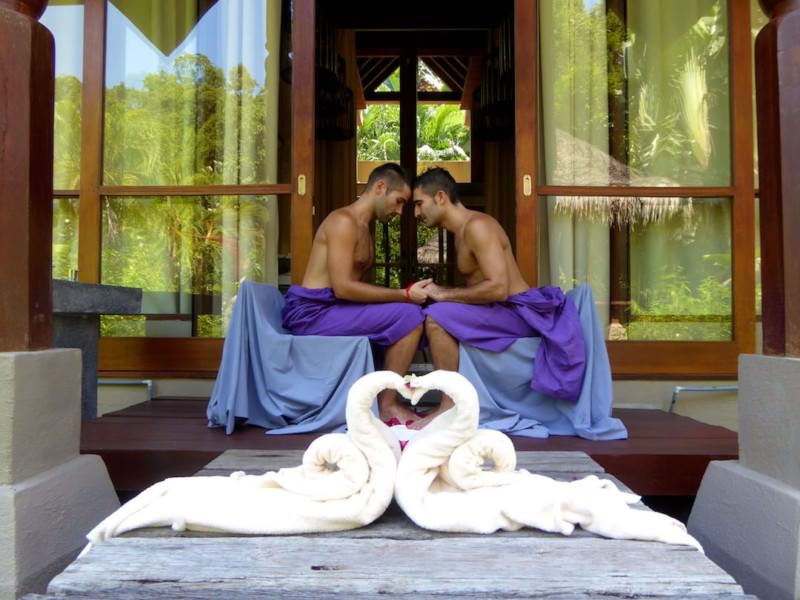 We entered our 30s with comfortable jobs. Stefan was a lawyer and Seby a business analyst in finance. We were living in a comfortable flat with comfortable lifestyles, doing comfortable 2-week holidays several times a year, but after a while, comfortable simply lost its shine. It became dull, routine and we craved excitement, adventure, something different, a new focus and most importantly, wanted to see more of the world together.
So we started saving and planning for several years for a big trip and in June 2014, we left behind our lives and jobs in London to head off for a sabbatical in Asia to feed our thirst for adventure, scuba diving and learning about new cultures.
Our big 18 month trip around Asia
We had always dreamt of travelling on the Trans-Siberian and exploring Mongolia. We also wanted to explore more of Asia – a continent we knew very little about, especially from an LGBTQ perspective. We aimed to travel slowly, moving from one base to another, allowing us to spend longer in each destination, make local friends and discover the gay scene from their point of view.
On average we spent around 1 month in each new place (also dictated by the 30-day visa restriction imposed on foreigners in most Asian countries).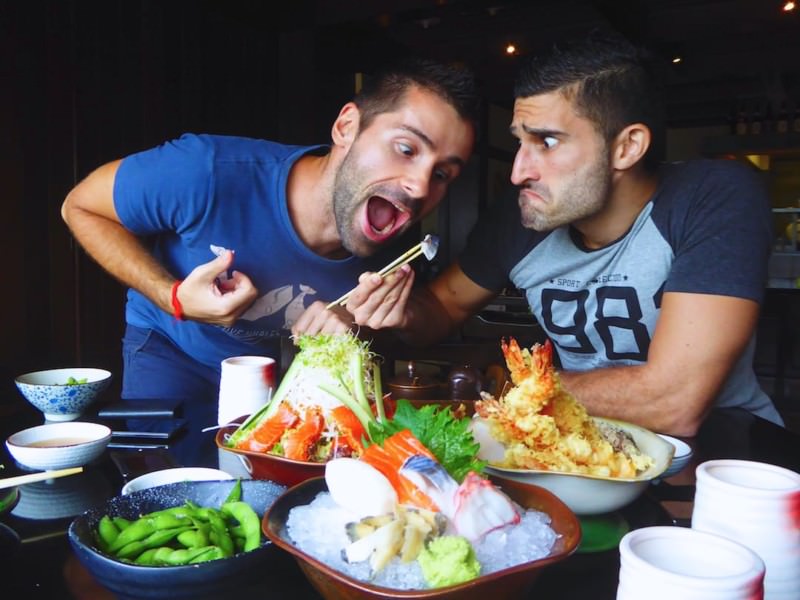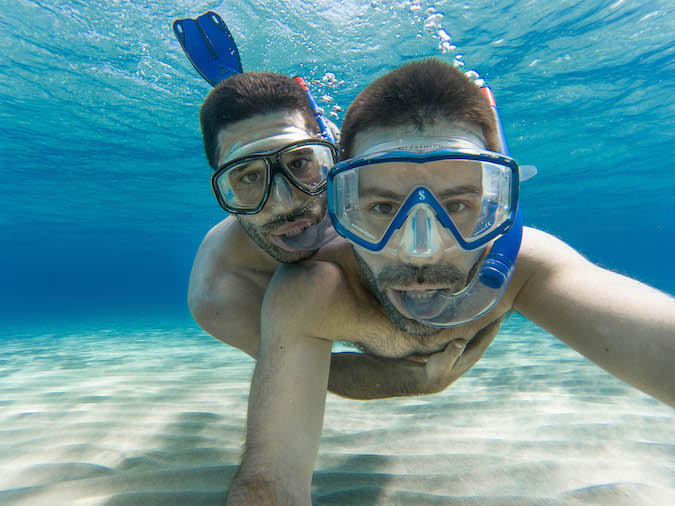 We ended up travelling in Asia for 18 months visiting: Russia, Mongolia, Japan, China, Nepal, India, Sri Lanka, the Maldives, Thailand, Myanmar, Laos, Cambodia, Vietnam, the Philippines, Indonesia and Malaysia.
The most important thing of all, we experienced what it's like travelling as a gay couple in places where being gay is either illegal or such taboo that it can get you into a lot of trouble. Whilst we had to go back in the closet in these places, we realised the importance of not "boycotting" such destinations, least of all because this gives us the opportunity to connect and support our gay brothers and sisters there.
This trip completely changed our lives and perspective of the world. We learned about new cultures we knew nothing about before, discovered local gay scenes we didn't even know existed (Ulaanbaatar has one sole gay bar you need to check out!) and made a lot of fabulous friends across the entire region. We tasted many surprising and interesting foods like balut in the Philippines, fried insects at the Bug Cafe in Siem Reap in Cambodia and airag with Mongolian nomads in the Gobi Desert.
At the end of our trip in Asia, we returned to Europe for a few months to visit our friends and families. We used this as an opportunity to think about our future and decide whether we were to return to our old lives/jobs in London or continue our dream of travelling around the world. Neither of us wanted to go back to what we were doing before. By this point, our gay travel blog Nomadic Boys was starting to generate a bit of income, so we decided to make the jump and transition fully to digital nomadic full-time travel bloggers!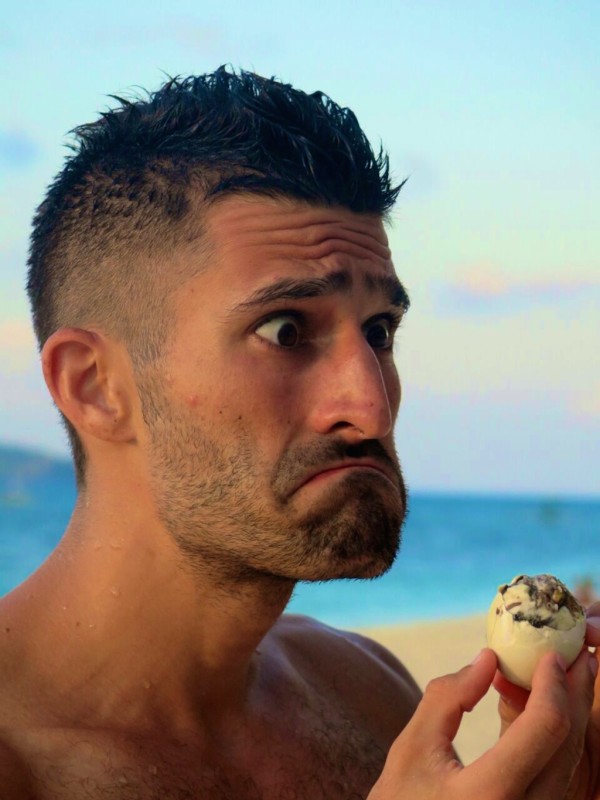 "Voila – we set off for Latin America!"
Our second big 18 month trip around Latin America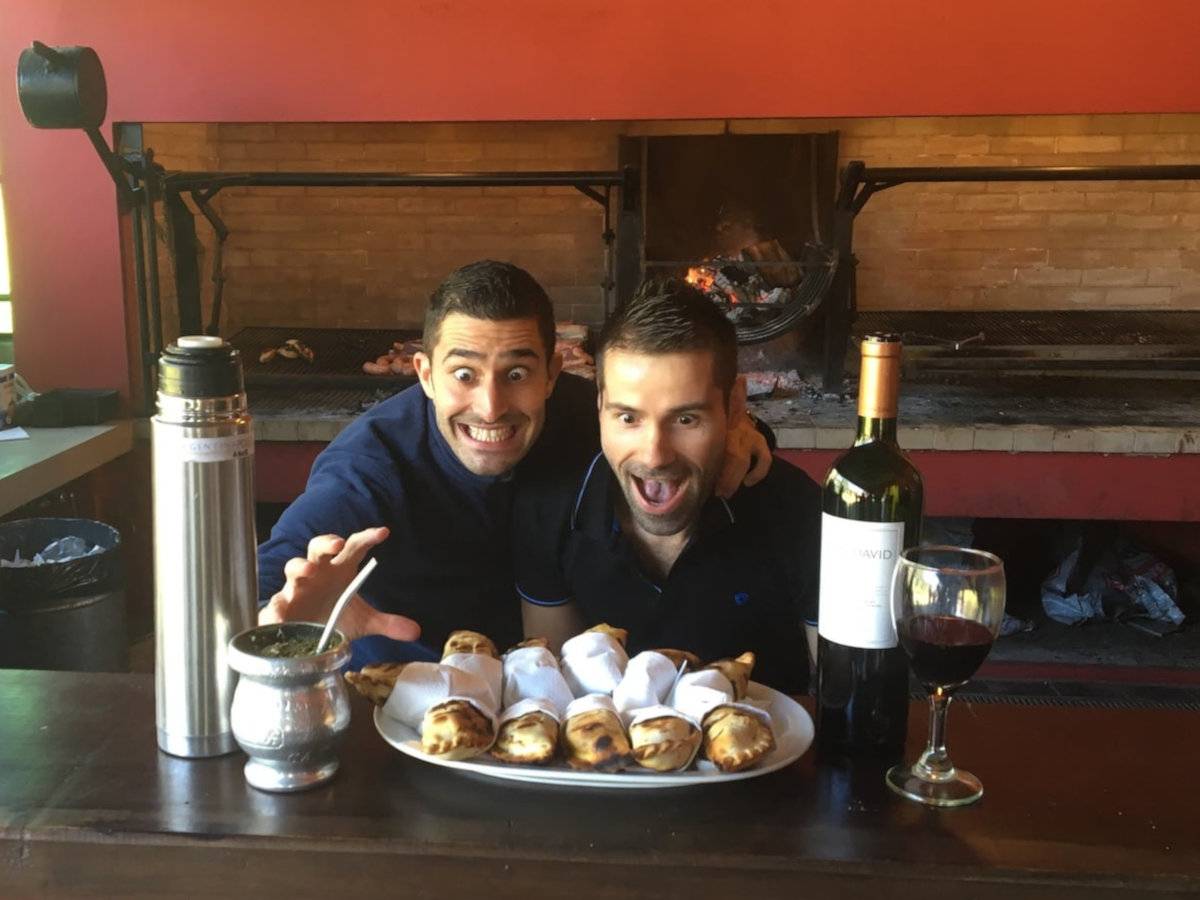 We set off in 2016 for another 18-month adventure, focusing on South America, with several stopovers in Central America, Canada and Florida. By this time, Nomadic Boys also became our full-time vocation, so we needed to mix travelling with finding a "home base" in each destination we visited.
Argentina was our first home in Latin America. We spent over 3 months in Buenos Aires where we had the opportunity to learn how to dance queer tango, party in gay friendly Palermo many times and sample lots of delicious Malbecs. As our trip continued, we also settled in places such as Santiago in Chile, Quito in Ecuador and Medellin in Colombia.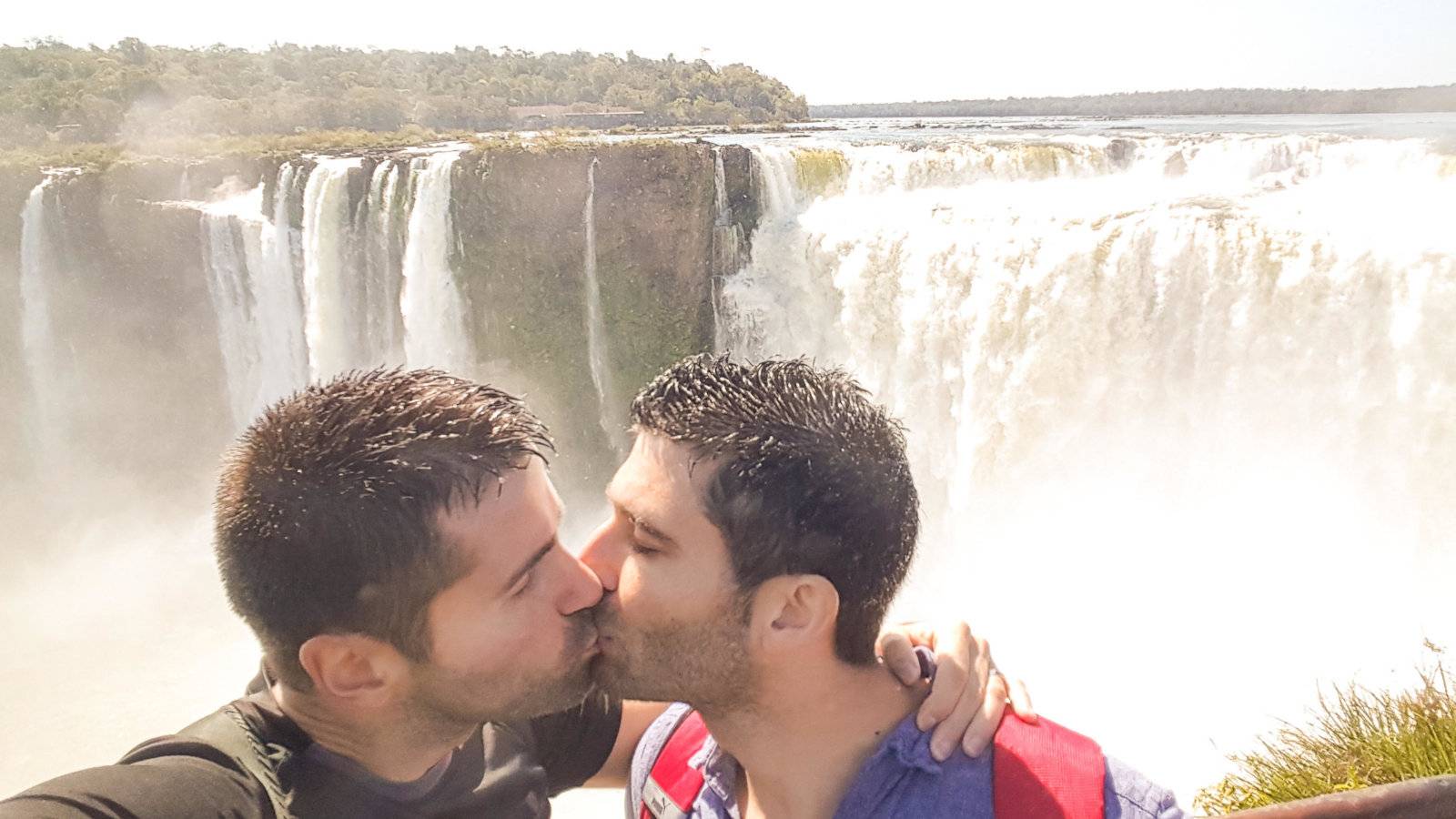 The Nomadic Boys gay travel blog
Since our humble beginnings in 2013 when Nomadic Boys was simply an online account of our stories and photos for friends/family, our gay travel blog has grown to become one of the largest and most successful online LGBTQ travel websites in the world!
Nomadic Boys has also become our full-time vocation. Well, more than that: it has become our baby! It is one of the best things to have come out of our relationship.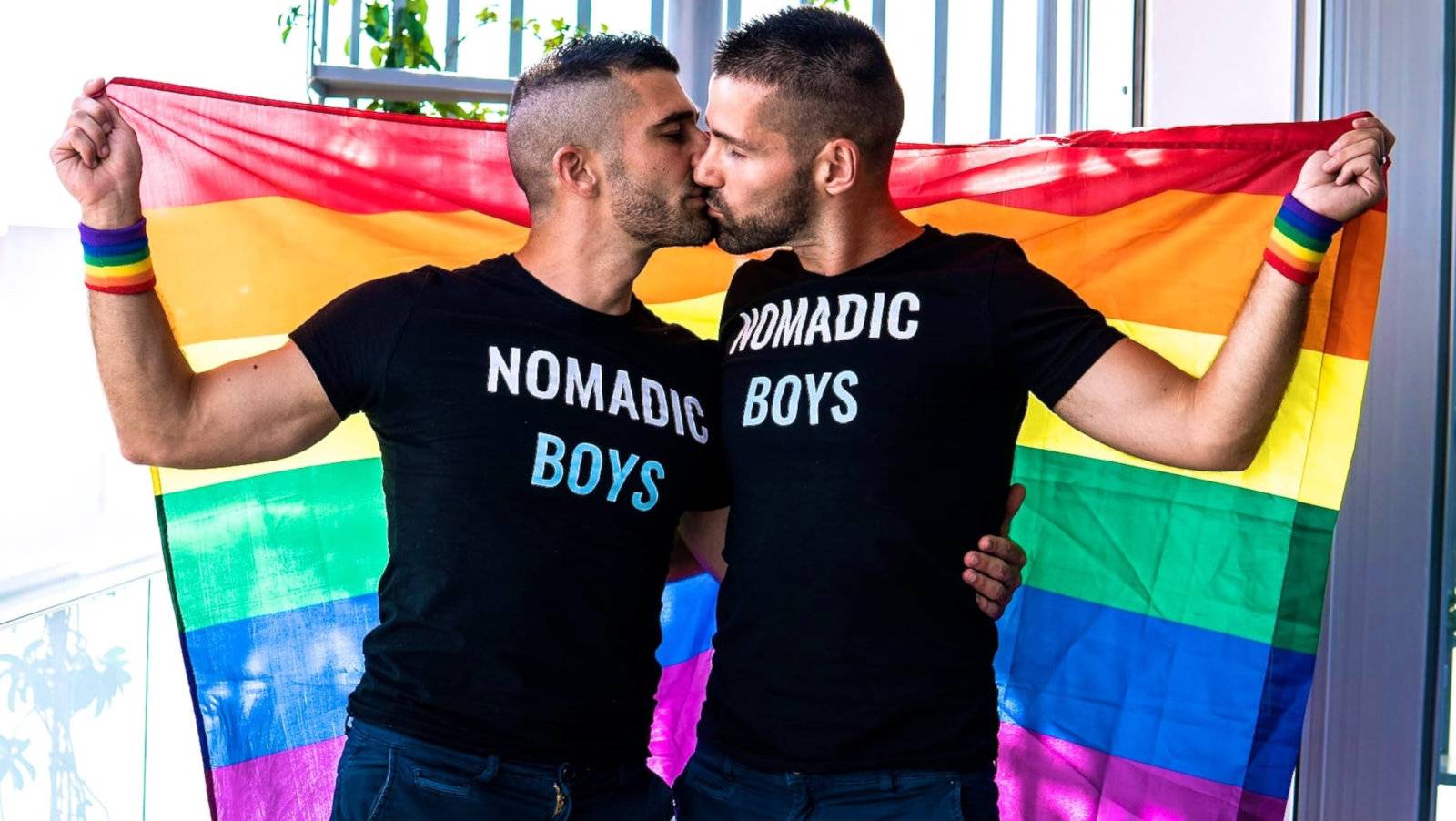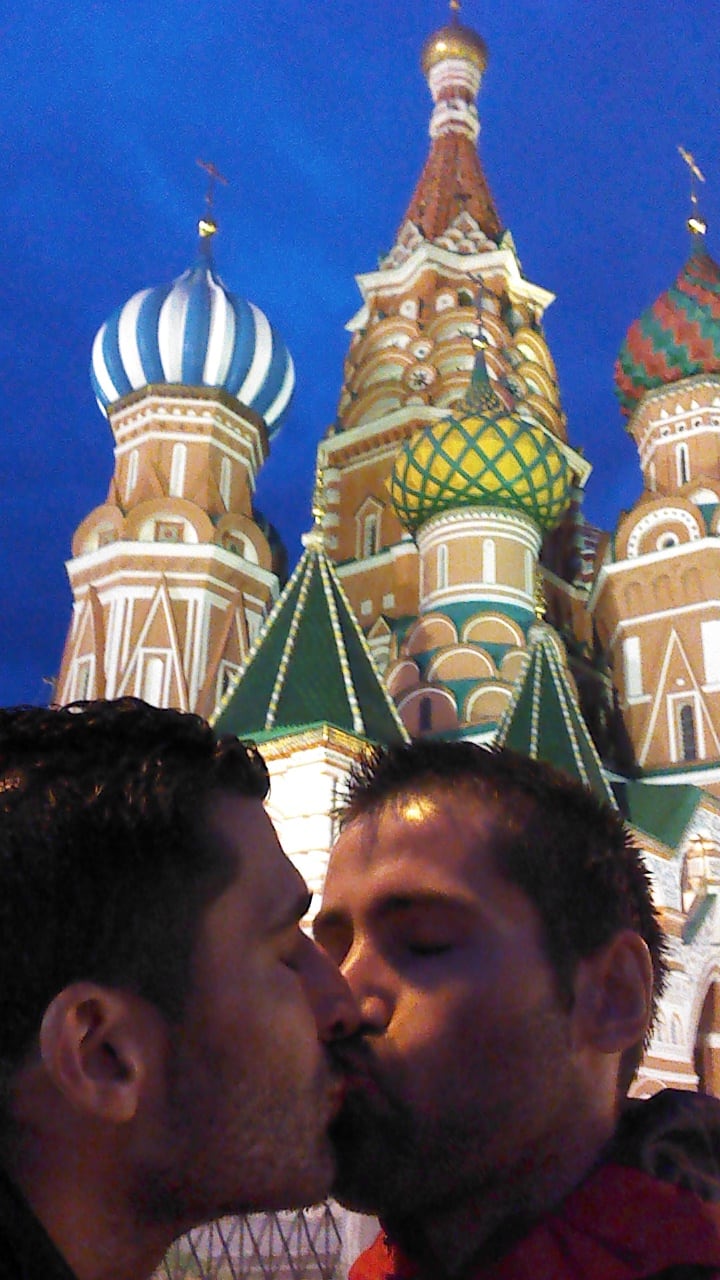 When we set off for Asia in 2014, we started writing about the different gay scenes of each place we visited and published interviews with locals about what it's like growing up gay in their country. As a result, we started getting more and more interest, especially from our LGBTQ community.
Gay travellers were seeking out advice about where it's safe to stay, where they can go out, is it safe to be gay in that place and other general safety tips. Our blog served as a way to answer these concerns and inspire gay travellers.
For every place we visit, we like to make local gay friends to experience the culture and gay scene from their perspective. This inspired the Gay Stories section. We always aim to seek out and support local LGBTQ businesses, which is particularly important in countries with anti-gay laws. We also collaborate with hotel brands, tourism boards and speak at conferences to promote gay travel.
Ironically, after almost 5 years of non-stop travelling, we realised we craved a more permanent home base again! We also needed to invest time in Nomadic Boys and elevate our content. So upon returning to Europe, we decided to settle in the place where Stefan is originally from: Cyprus! We still travel most of the year, but instead of big trips, we prefer to do smaller trips that still allow us to see a place in detail, but to stay there long enough so we get a rich experience. As long as we have internet access, we can work/base ourselves anywhere in the world.
What you can expect from us
Our mission is to inspire and show you that you can visit more places in the world than you thought possible, by providing a first-hand account of our travel adventures, which will help you plan a fun and safe trip.
Wherever we go, we will tell you about the local gay scene, the friends we meet, the amazing sights we visit and the delicious foods we try. We will also tell you where it is safe to stay and how you can plan an exciting, fun and problem-free trip. We will give you an insight into the local gay life, unique things to do and the best way to connect with LGBTQ locals.
If you want to travel and don't know where to start, make sure you check out our Destinations page and be sure to read our comprehensive article about the most gay friendly countries in the world.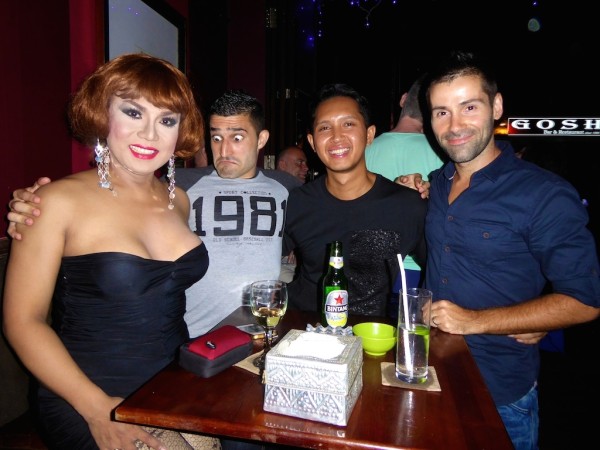 "We hope our gay travel blog will inspire your next holiday!"
Follow our travels and adventures by signing up to our newsletter. Also, connect with us on social media – we always love chatting about travelling!
Nomadic Boys in the Press
Since we started travelling in 2014, Nomadic Boys has been featured and mentioned in many online publications. Some of our proudest achievements have been: