San Pedro de Atacama in North Chile is pretty damn impressive.
Fancy stargayzing with your loved one? Or marvelling at elegant flamingos flying over some of the most stunning salt planes you've ever seen? San Pedro is one of Chile's top draws for many reasons.
Most will visit San Pedro as part of their Latin America stop over from Peru/Bolivia into Chile or via flight from the capital city, Santiago. Whichever way you arrive, Alto Atacama is the gay friendly place you need to base yourself: it's a luxurious, exclusive resort that welcomes all LGBT travellers.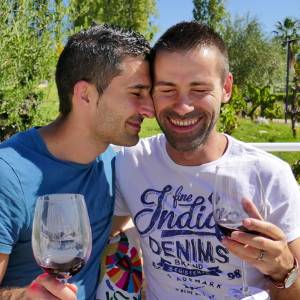 Book your stay at Alto Atacama now
All inclusive packages at Alto Atacama start from $650 (£520) per person per night. When you take into consideration what you get for this price (all meals, alcohol and excursions), you realise it's worth the splurge!
Alto Atacama
Alto Atacama is located in the Catarpe Valley of the Salt Mountain Range on the outskirts of San Pedro de Atacama, around 2,500m / 8,000ft above sea level. It has over 42 rooms, an in-house restaurant, bar and its own observatory for evening star gazing.
They take relaxation here to a whole new level with a large geothermal spa offering a variety of treatments and massages, as well as Jacuzzis and saunas.
Alto Atacama also has no fewer than 6 plunge pools dotted around the grounds, a salt-water pool with sun loungers and even an outdoor bar.
In short, the setting, the sweeping mountain views, the tranquility and vast outdoor lounge spaces make Alto Atacama a destination unto itself.
The rooms at Alto Atacama
There are 42 rooms at Alto Atacama, each with its own private terrace, en-suite shower room and comfortable king sized beds.
There are 3 categories of rooms at Alto Atacama:
Quitor standard rooms: these are 50 m2 (550 sqf) and are closest to the main building, overlooking the gardens.
Catarpe rooms: these are 51 m2 (550 sqf), located in the gardens of Alto Atacama. They have a more private terrace, with views of the Cordillera de la Sal Range and the Catarpe Valley.
Tilo suites: these are 70 m2 (770 sqf) and the most privileged rooms at Alto Atacama. They are specially located in the gardens of Alto Atacama, with an open view to the quiet Lagoon and the Catarpe Valley. This one is our favourites!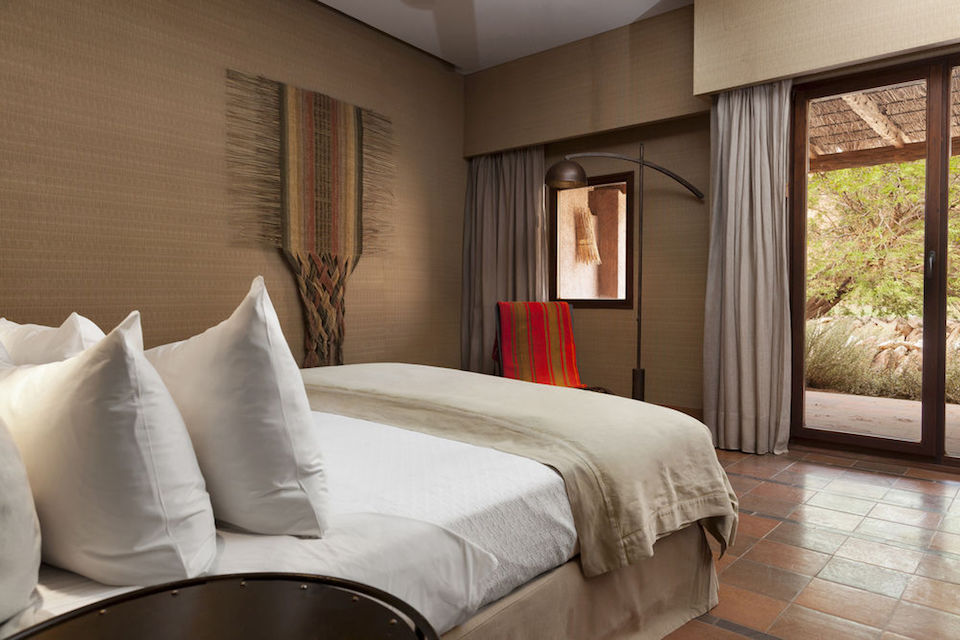 Gourmet dining at Alto Atacama
Alto Atacama offers its guests a full board all inclusive package. They work closely with local producers who provide fresh, organic products such as guanaco, socaire potatoes and quinoa. They also serve some of the best Chilean Cabernet Sauvignon to complement every meal.
Some of our favourite dishes included the ostrich carpaccio with raspberries and the beef fillet served over mashed Socaire lima beans. Declicious!
This is pretty impressive when you take into consideration you're in the middle of a desert.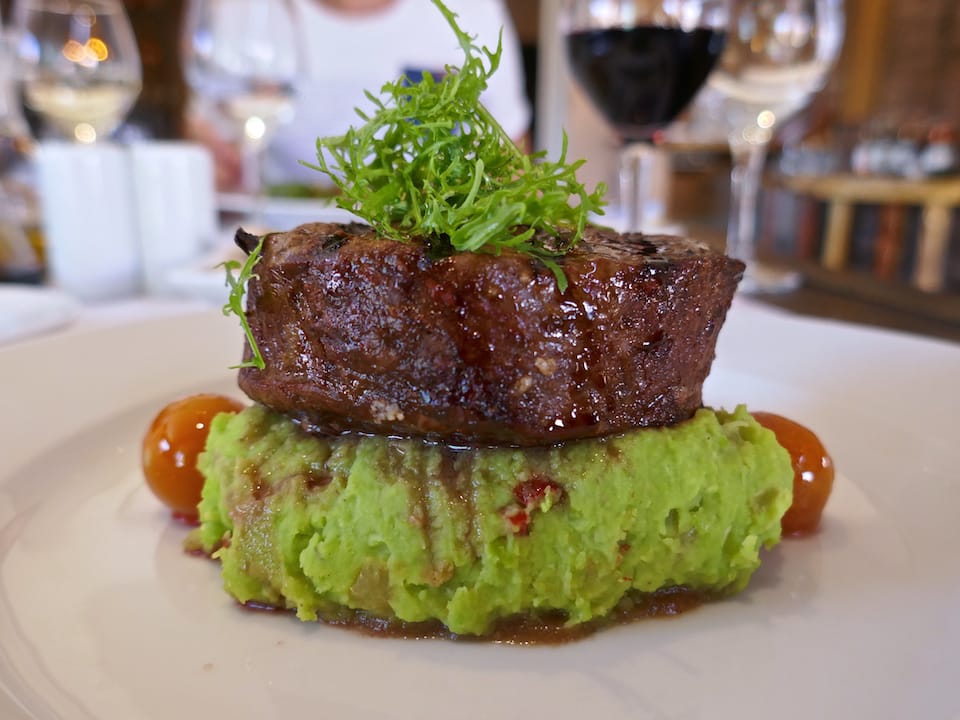 Excursions at Alto Atacama
For us, the excursions offered at Alto Atacama were one of the highlights of our travels in Chile. They are tailored to your schedule and what you enjoy.
They ensure groups are no more than 8 people, with English speaking, certified and extremely knowledgeable guides. These are our favourite excursions from our visit at Alto Atacama.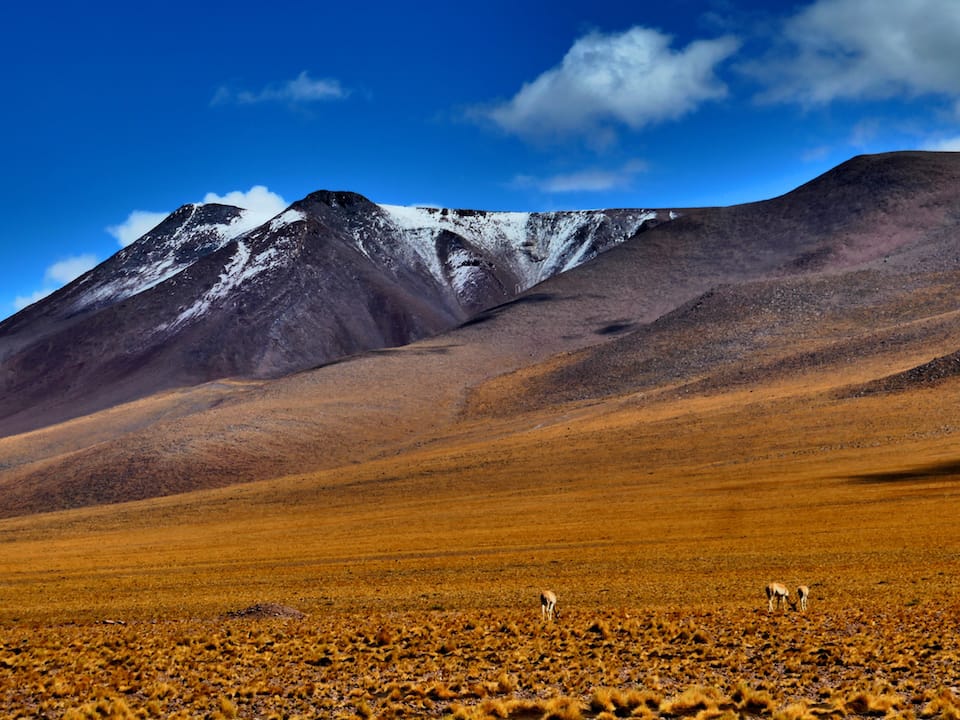 Star gazing
The Atacama is one of the best places on Earth for stargazing and the main reason why most come here. It's world famous because of its location along the Capricorn tropic, allowing you to see deeper into the Milky Way. The dryness also helps because with less humidity in the atmosphere, it means light can be perceived more clearly.
Alto Atacama has its own observatory with an impressive telescope, which you can visit after dinner and marvel into the huge unknown up above. It's quite a magical and very romantic experience. The guides are knowledgeable about the star formations and will give you a really fascinating insight into what you're viewing.
Moon Valley (El Valle de la Luna)
The Valle de la Luna is part of the National Reserve of the Flamingos and was declared a Nature Sanctuary in 1982 for its great natural beauty and strange lunar landscape. The scenery across the Moon Valley is often described as "other worldly", like something you'd imagine on the surface of the Moon, hence the name. It has many stone and sand formations with an impressive range of colours and textures, which have been carved by wind and water.
Another highlight here is the Cordillera de la Sal mountain range, which reaches 2,624 m altitude (8,608ft). The range was formed by the sequential folding of an old salt lake that eventually dried and was forced upwards by the movement of tectonic plates.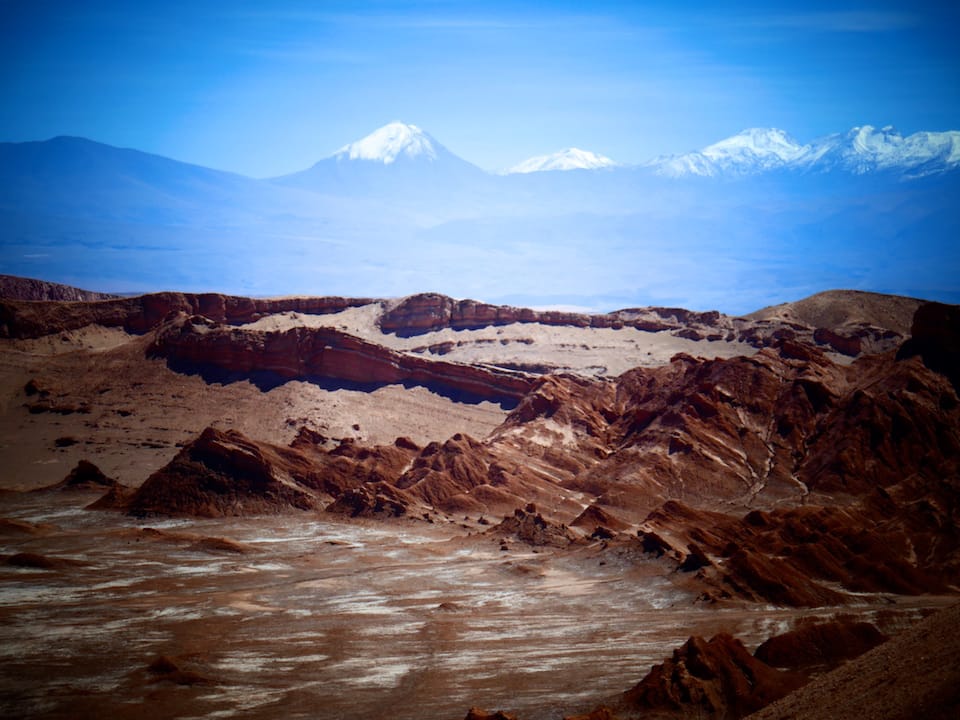 The Capur Salt Flats
The Capur salt flats are one of our favourite landscape images from our travels in Latin America. The variation of colours you see with the reflection of the flamingos is extremely impressive.
The tour involves a trek of around 2 hours each way, but the views along the way make it completely worthwhile.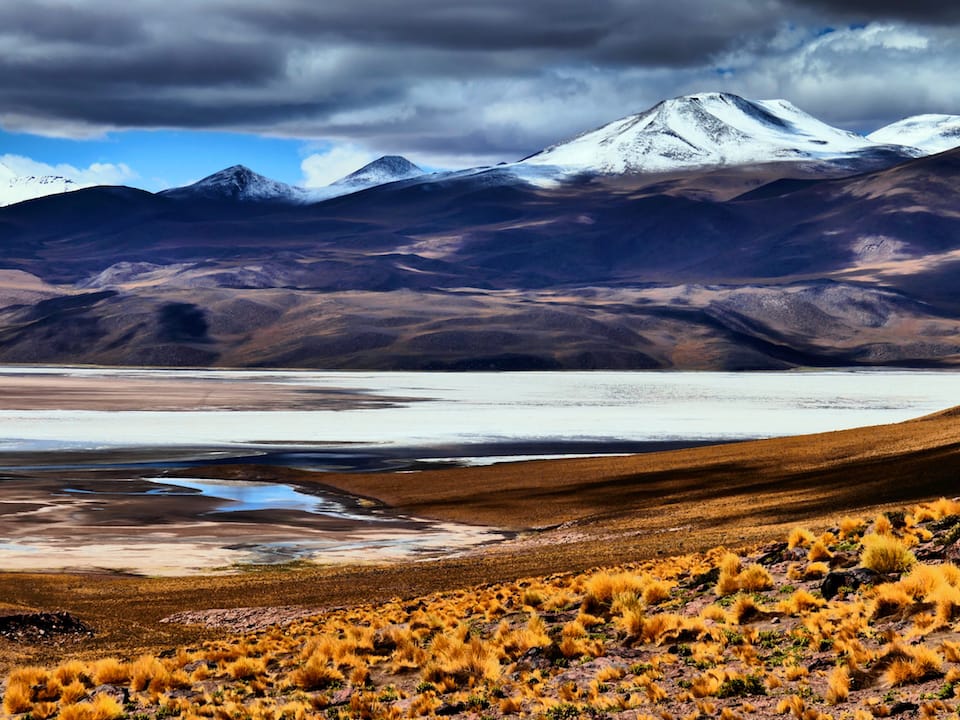 Flamingos at the Chaxi Salt Flats
The Chaxi Salt Flats are the best place to come and see the pink flamingos in high numbers. They come here to feed due to the high levels of brine shrimp in these salty waters.
There are 3 types of flamingos here: the Andean, James and Chilean, each with differing characteristics. But one thing they have in common is, they are equally as graceful as you imagine them to be, both in the water and in the air.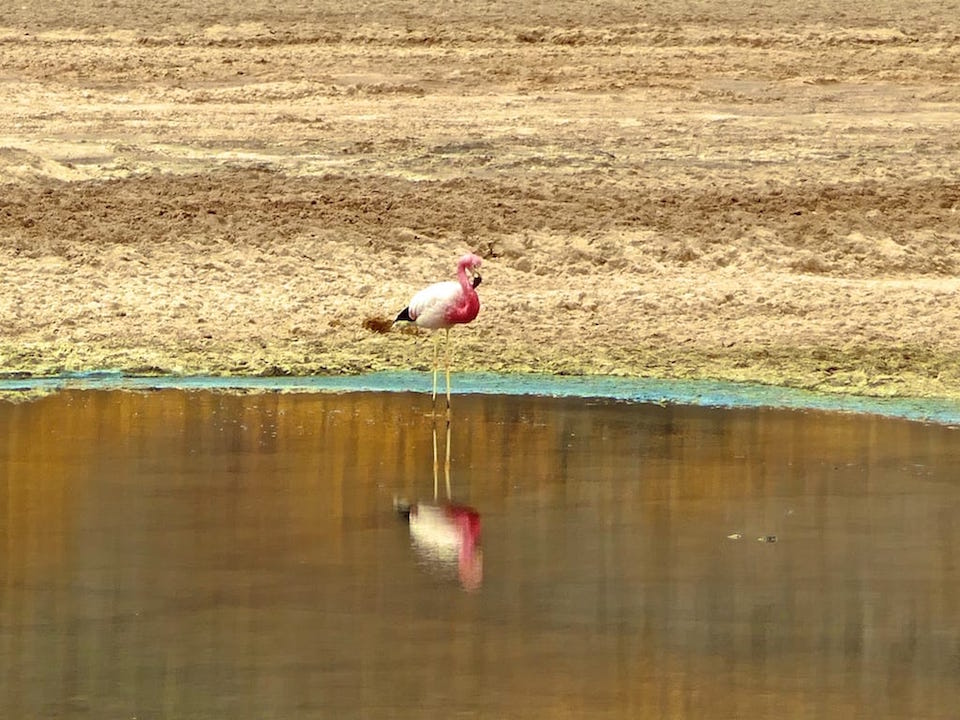 Book your stay at Alto Atacama
All inclusive packages at Alto Atacama start from $650 (£520) per person per night. When you take into consideration what you get for this price (all meals, alcohol and excursions), you realise it's worth the splurge!
If you enjoyed reading, If you enjoyed reading, Pin me for later!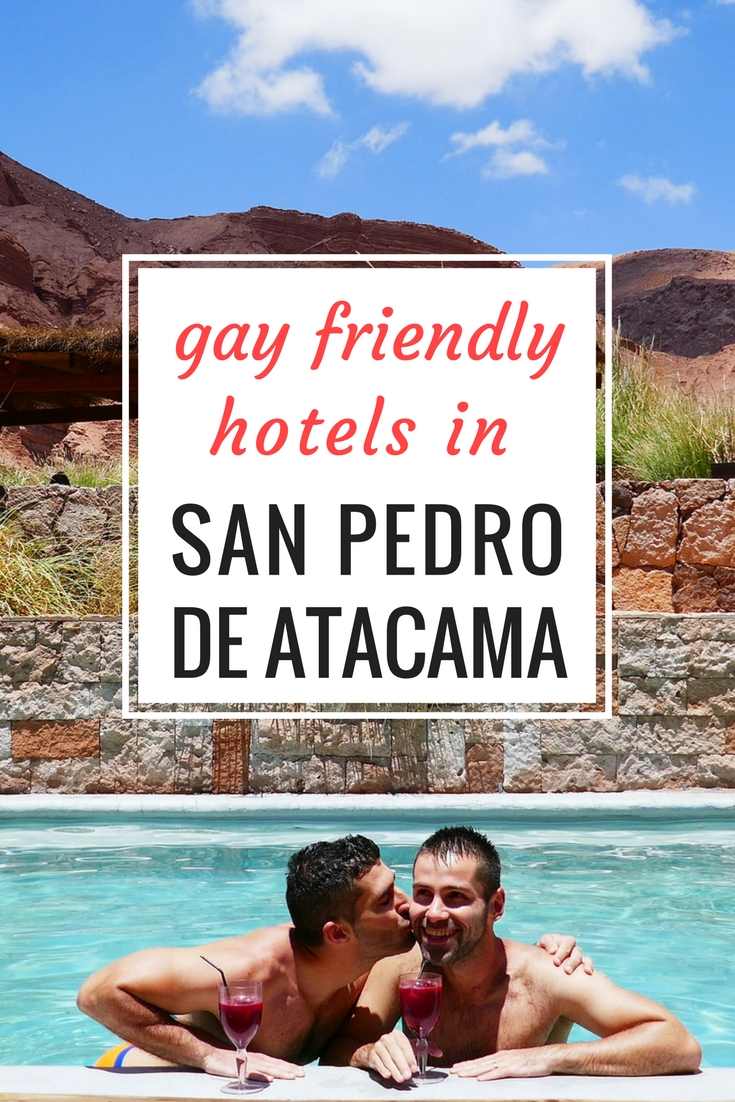 Happy travels are safe travels
We recommend you always take out travel insurance before your next vacation. What happens if you suffer from illness, injury, theft or a cancellation? With travel insurance, you can have peace of mind and not worry. We love World Nomads travel insurance and have been using it for years. Their comprehensive coverage is second to none and their online claims process is very user friendly.
Some of the links in this post are affiliate links. This means that if you book your accommodation, an activity or your insurance, we'll earn a small commission. There is never an extra cost to you for using these links and it helps us keep the site going.