TERMS OF USE: There is a chance that some of the content on this page has changed since it was last updated. By reading this article, you consent to our Terms of Use and Disclaimer. Happy Travels!
DISCLOSURE: Some of our posts may contain affiliate links which we may receive a commission if you choose to book something through one of our links.
Test your knowledge with these interesting facts about Chile that we bet you did know about!
There are so many unique things about Chile, a country with one of the longest coastlines in the world, the craziest Spanish accent, the largest swimming pool in the world, the driest place on Earth, a world-class wine producer…and, Easter Island anyone?
We spent a lot of time traveling in Chile, all the way from San Pedro de Atacama in the North, to Tierra del Fuego in the South. We absolutely loved it. There is so much to discover in this incredible country, which has some of the most impressive scenery we've ever seen, a rich cultural heritage that dates back thousands of years, and not to mention, an impressive selection of wines!
In this article, we summarise some of the most interesting facts about Chile that we picked up from our travels around this unique, long, and narrow country. We hope this article inspires your own Chilean Bucket List for your travels.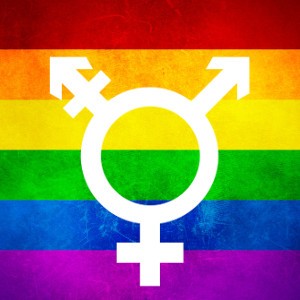 Advice for LGBTQ travellers to Chile
Despite being one of the most economically advanced countries in South America, when it comes to LGBTQ rights, it is very conservative. Tentative steps towards gay marriage are slowly being taken by the government and Santiago has a fantastic gay scene. On the whole, as an LGBTQ traveller to Chile, you are unlikely to experience any problems, especially in touristic areas like Santiago, Valparaiso, Torres del Paine, San Pedro and the Easter Islands. However, when heading out to more rural areas, take care and minimise PDAs. For more, read our interview with Ivan from Santiago about what gay life in Chile is like.
1. Chile is the best place on Earth for stargazing
Let's start with the number one interesting fact about Chile: it is an astronomer's paradise! This is due to several reasons. First, the Atacama Desert in northern Chile is the highest and driest desert in the world. It's so dry that some of the Atacama's riverbeds have been dry for 120,000 years. But these conditions make the Atacama Desert one of the best places for stargazing and observing the Milky Way.
Second, the dryness means there is less humidity in the air, offering better visibility. Being higher up means you're closer to the galaxy and above much of the Earth's atmosphere (which blurs and distorts light).
It's so popular that the world's most powerful observatory for studying the universe was set up here. The internationally funded Atacama Large Millimeter Array (ALMA) project was inaugurated in 2013, with the aim of looking at the first stars and galaxies that emerged from the cosmic "dark ages" around 13 billion years ago. It is expected to provide insight into star birth along with detailed imaging of local stars and planet formation. In addition, the observatory of the Association of Universities for Research in Astronomy (AURA) in the Elqui Valley of northern Chile has been recognized and designated as the first International Dark Sky Sanctuary in the world.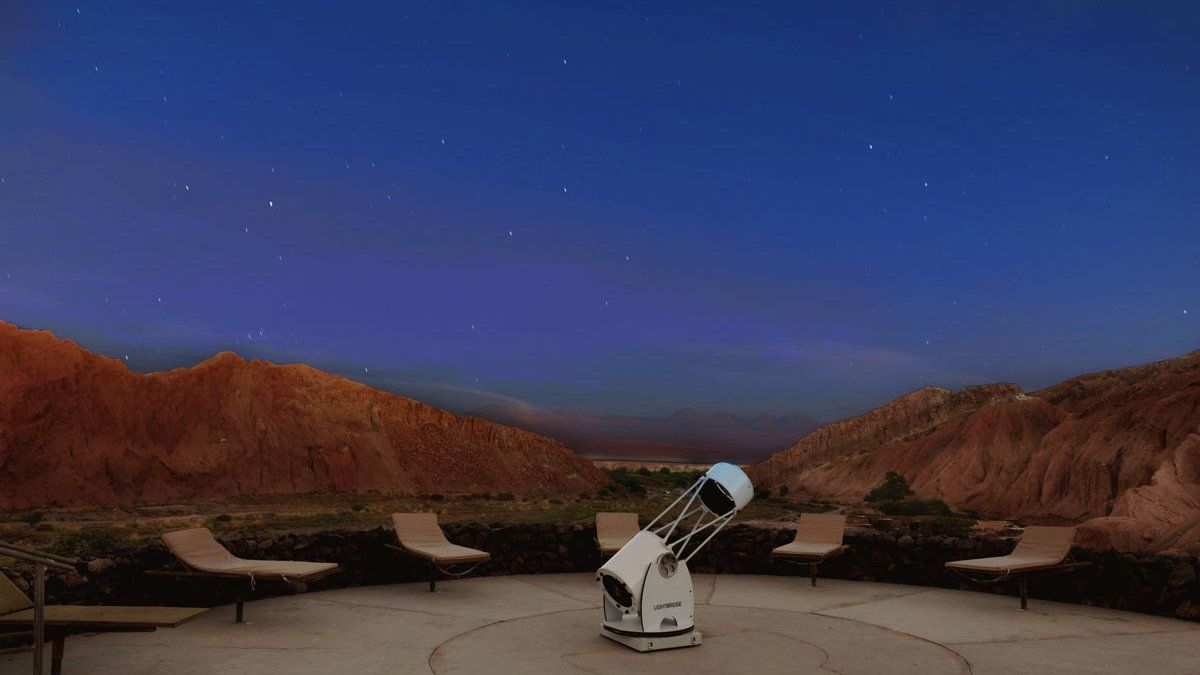 2. Chile is the world's narrowest country
In case you hadn't realised, Chile is the narrowest country in the world, only 64 kilometres (39.7 miles) across at the narrowest point and 350 kilometres (217 miles) at the widest. It makes up for being so skinny by also being incredibly long, stretching a whopping 4,300 kilometres (2,670 miles) from north to south. Talk about a long drink of water!
Since Chile is so long and thin, there are numerous different climates and landscapes to explore within its borders. The Atacama Desert in the north of the country is the world's driest, while there's a Mediterranean climate in the middle of the country and then glaciers down south.
Unfortunately, Chile is also located on the "Pacific Ring of Fire" which means it's prone to seismic activity including earthquakes and volcano eruptions. That shouldn't discourage you from visiting though, as the chance to see all those cute penguins, as well as seals, whales and the llama-like guanaco definitely balances it out!
3. Chile is the biggest copper producer in the world
Chile is rich in mineral resources, especially copper. The country's mines produce far and away more copper than any others, roughly about 5.6 million metric tonnes per year! Once you've seen those statistics it's not really surprising that Chile is also home to one of the largest open-cut copper mines (pictured below) called Chuquicamata.
Most of Chile's mines (including Chuquicamata) are located in the north of the country in the Atacama desert. Along with copper, Chile's mines produce gold, silver, iron, coal, lithium and molybdenum. But it's the copper that really brings in the big bucks, making up 60% of the country's exports.
The fact that Chile produces more copper than any other country is also why Chile is one of the most prosperous and stable nations in South America. Not really surprising when they provide one-third of the world's copper! The Chilean government also maintains a copper fund that's added to when fluctuating prices are high to cover the times when they are low.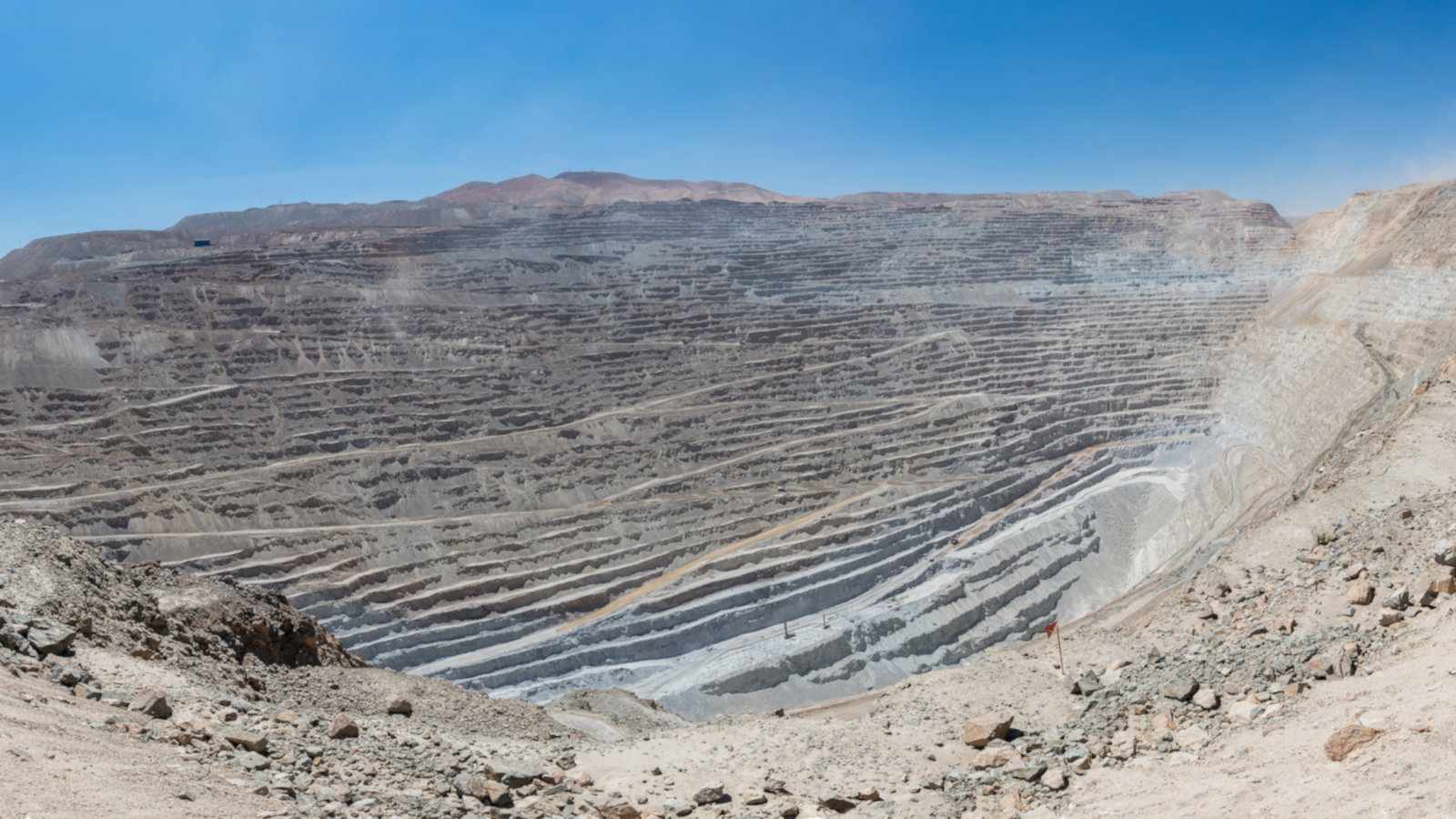 4. The oldest mummies in the world are from Chile
As well as the largest swimming pool, Chile is also home to the oldest mummies that have ever been discovered. The Chinchorro mummies were found in 1917 in the Atacama Desert and it turns out these mummies are even older than the Egyptian ones by two thousand years! The Chinchorro mummies are the remains of the Chinchorro people, who lived in the area between 7,000 and 1,500 BCE.
The mummies that were discovered in this region show that, unlike the Egyptians, the Chinchorro people mummified anyone, not just the elite pharaohs. Even though the mummies are older than the ones from Egypt, they haven't attracted the same amount of public attention, but they're definitely worth seeing.
You can see at least 100 of the Chinchorro mummies at the San Miguel de Azapa Archaeological Museum in San Miguel de Azapa, which is about 9 miles (15 kilometers) from Arica, Chile's northernmost city. There are also 32 held at the Museo de Sitio Colón 10 in Arica if you don't want to head out of the city.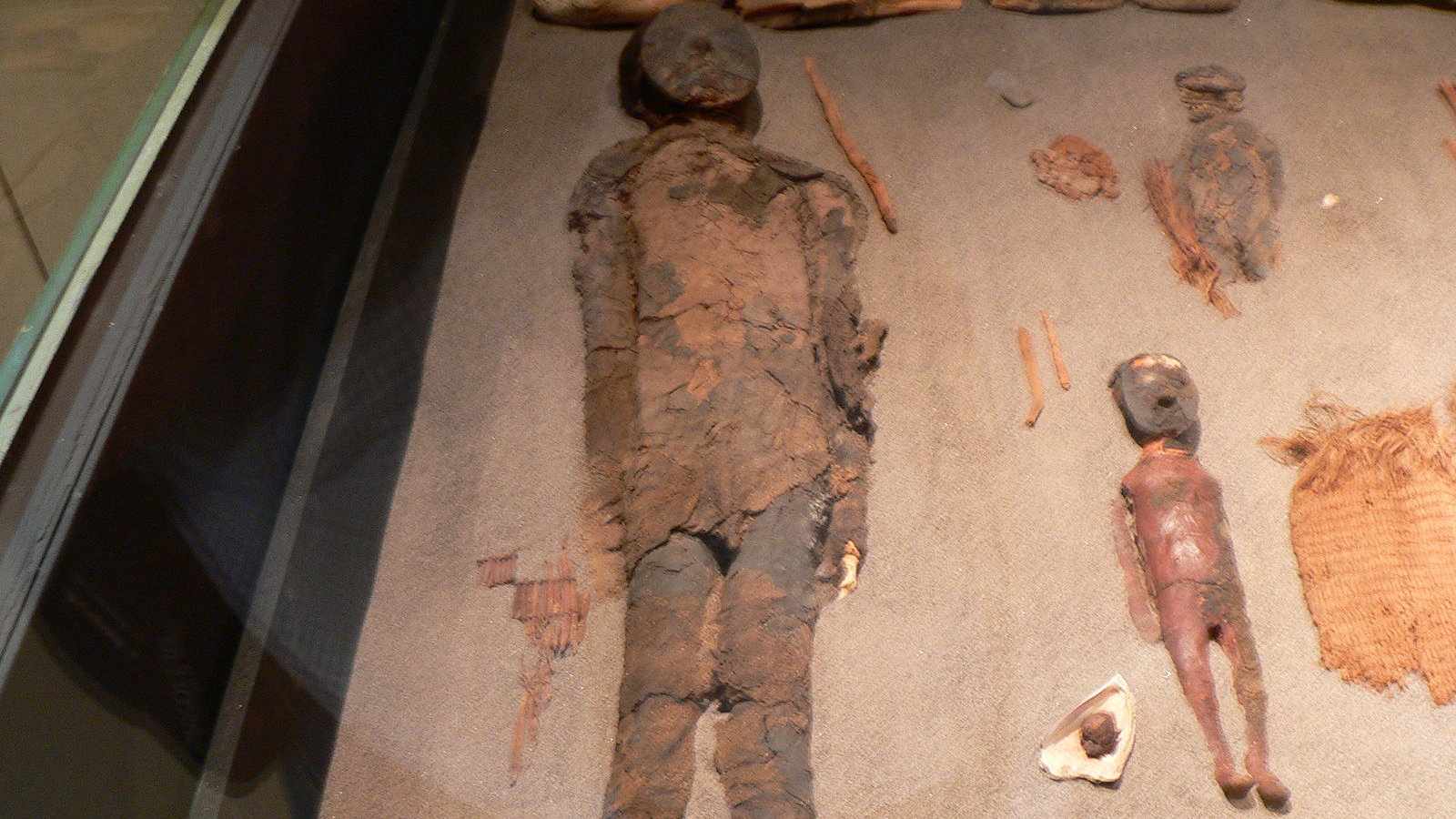 5. Chile has one of the longest treks in the world
…and in our humble opinion, one of the best – trekking in Torres del Paine is pretty magnificent! Also, at 1,700 miles long, it's one of the longest treks in the world.
The Torres del Paine National Park is the most visited park in Chile. It is located in Patagonia, at the Southern tip of the country. It has incredible views and landscapes, making it a paradise for trekking enthusiasts, who come to trek the famous W Circuit.
The Torres Del Paine National Park landscapes were considered so breathtaking that in 2013, it was voted by VirtualTourist.com as one of the 8 Natural Wonders of the World, beating more than 300 entries from 50 countries.
We visited this famous park during our Patagonia trip and loved it. As well as the many gorgeous vistas of waterfalls, forests, lakes, glaciers and wildlife, the trek to the base of the iconic granite Paine towers is the main highlight.
We certainly rate trekking in Torres del Paine as one of our favorites, along with our Annapurna Trek in Nepal and the Inca Trail to Machu Picchu.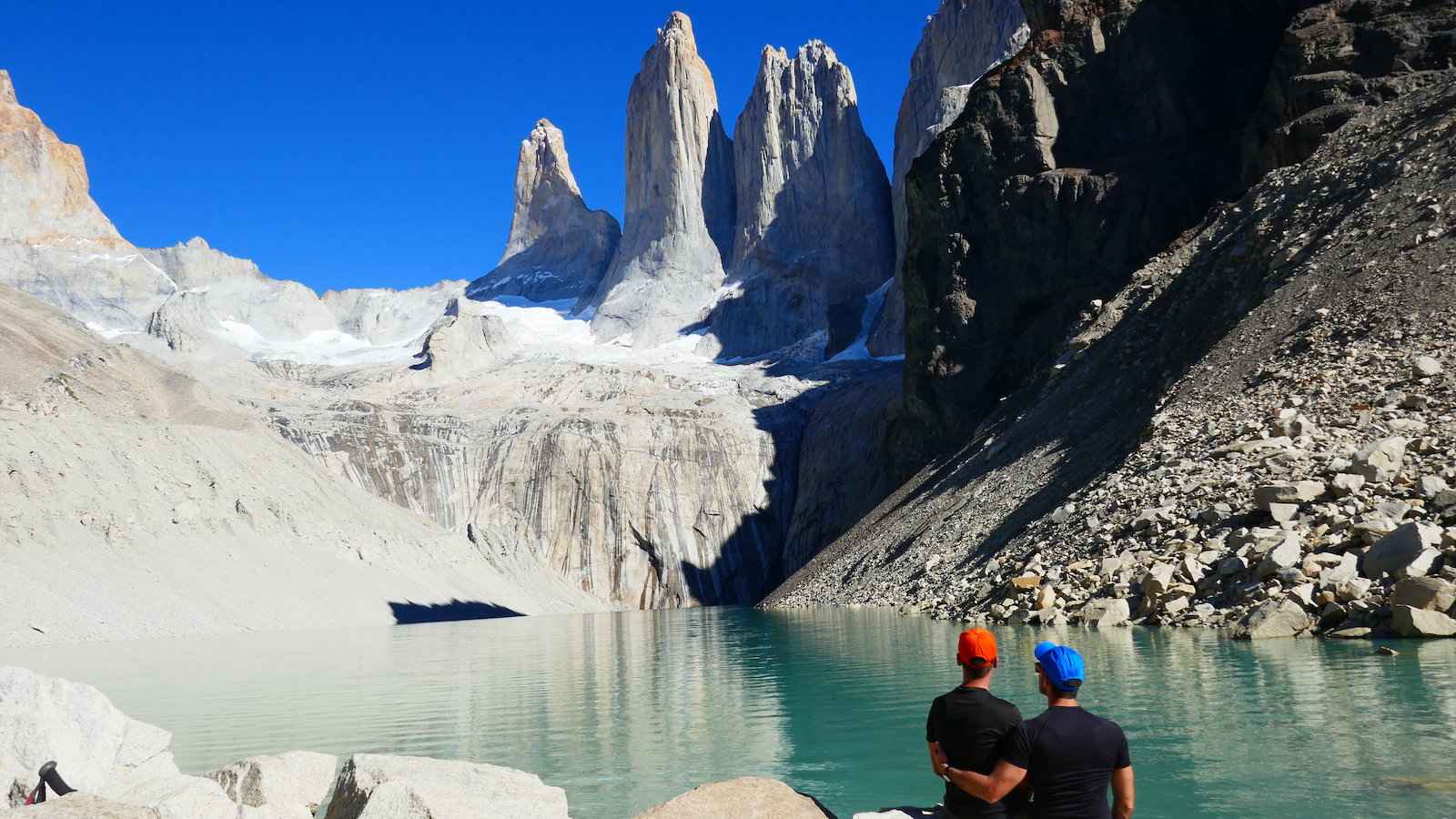 6. The only country in the world where water is private
Chile is the only country in the world where water privatization has been enacted throughout the country. Other places have tried and failed or introduced water privatization on a smaller scale or temporarily, but currently, it is still happening in Chile on a nationwide scale.
What this means is that big companies own access to water, which is mostly used for water-thirsty crops like avocadoes which make up a large portion of exports from Chile. But water privatization is not without controversy, as many Chileans are against water privatization because it makes water access for normal citizens very difficult and expensive.
However, some reports claim that water privatization means citizens have better access to improved water, so it's definitely a nuanced topic that is likely also influenced by locations within Chile. For instance, the northern desert regions probably suffer more from water issues than the south where the large glaciers are located.
7. The Gran Torre Santiago is the tallest building in South America
On our first drive through the streets of Santiago, Stefan pulled me aside, then told me to look where he was pointing at…
"Seby look – it's Barad-dûr – we've arrived in Mordor!"
Putting aside Stefan's Lord Of The Rings fantasies, this remarkable building is in fact The Gran Torre Santiago (Great Santiago Tower. It is a 64-story tall skyscraper (plus 6 basement floors), standing proud at 984 feet (300 meters), which makes it the tallest building in South America. Inside the Gran Torre, you'll find a shopping mall as well as an observation deck called "Sky Costanera" on floors 61/62, offering a 360-degree view of Santiago.
The Gran Torre Santiago is part of the Costanera Center complex, which also includes one gigantic shopping mall, two hotels and commercial space.
When the Gran Torre Santiago was completed in 2013, it took the title of the tallest building in Latin America. However, when the "T.Op Torre 1" in Monterrey, Mexico was unveiled in 2020, it took the title of the tallest building in Latin America, standing high at 1,002 feet (305 meters). The Gran Torre Santiago nonetheless remains the mother of all buildings across South America, at least for now!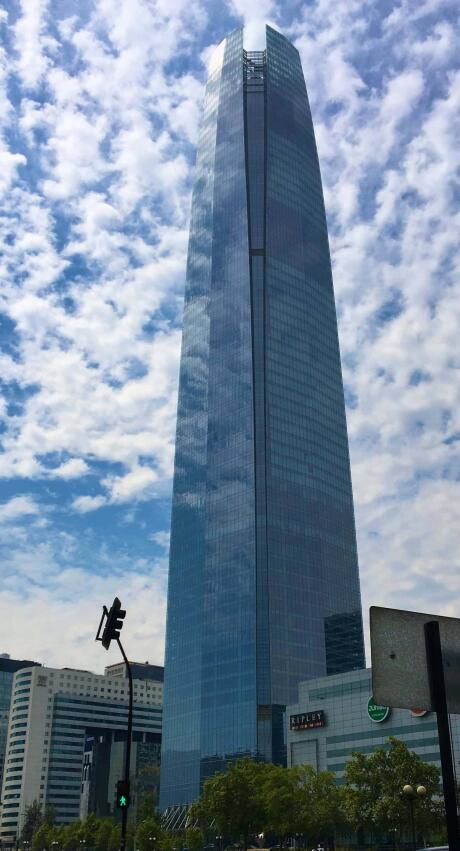 8. The world's best wines are in Chile
Malbec is to Argentina as Cabernet Sauvignon is to Chile. The Chilean wine industry is large and super impressive!
Chilean wine dates back to the 1500s when the Spanish first arrived. They introduced the vitis vinifera grapes to the region, however, it took several hundred years before the wine industry really took off in Chile. In the late 1900s, large numbers of families from France moved to Chile, which gave Chilean vino the boost to become a world-class wine region and one of the leading New World wines.
Today, Chile is the world's 5th largest exporter of wine and the 7th largest producer. As Argentina is famous for its Malbec grapes, Chile is making one of the best Cabernet Sauvignon.
A trip to one of the many bodegas across the country is a must. We visited the bodegas on a tour with the gay-owned Pride Tours Chile and had a wonderful day, learning a lot about the different types of Chilean wines. If you're based in Santiago for a few days, it's definitely a day trip you should factor into your plans.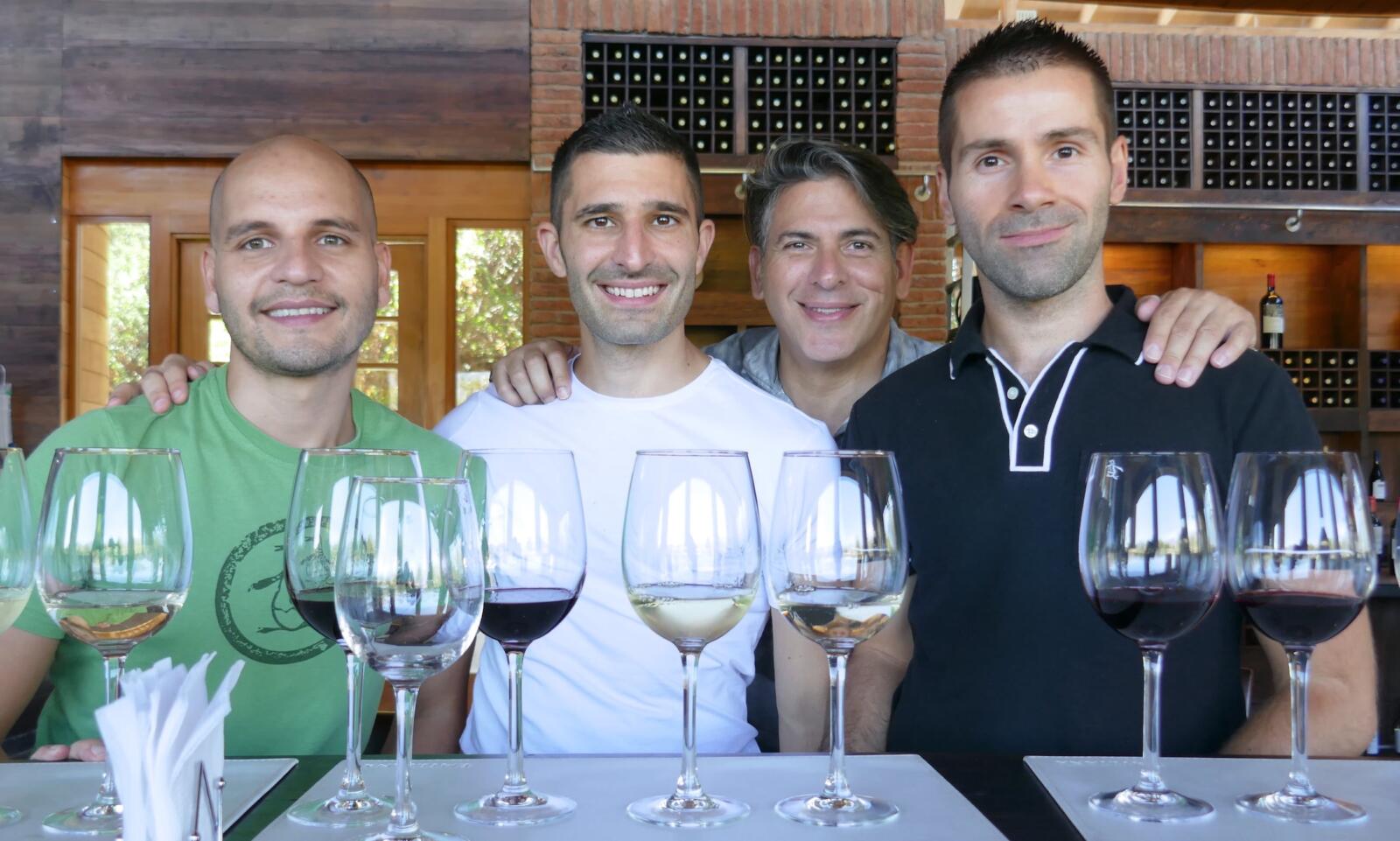 9. The world's most powerful earthquake happened in Chile
If you're staying in Chile, there's a very high chance you'll experience a terremoto (earthquake) or two. We felt several tremors during our stay in Santiago, one of them measuring 7.1 on the Richter scale!
Chile is one of the world's most earthquake-prone countries due to its location along the Ring of Fire. There are several earthquakes happening every day, which you can see on the Earthquake Track website. The world's most powerful earthquake happened in Chile on 22 May 1960 near Valdivia. It had a magnitude of 9.5 on the Richter scale, and lasted for 11 minutes, with 6,000 unfortunate casualties. More recently, there was another serious earthquake in 2010, measuring 8.8.
Don't be alarmed or let this put you off going. In reality, there really is nothing to fear. There are extremely strict building regulations in place to ensure everything is earthquake-proof. At most, you'll feel a few seconds of wobbling, even for strong tremors measuring 6 or even 7 Richter.
10. The Chilean accent is one of the hardest accents to understand
The unique Chilean accent is definitely one of our interesting and cool facts about Chile! This is almost a novel way of speaking Spanish! Just when you thought you'd mastered the Spanish language, you arrive in Santiago totally confused, wondering what on earth anyone is saying to you…
Meet: the Chilean accent!
It's like nothing else you've encountered before and by far the most distinctive we encountered on our trip around South America. It's fast, with a strong almost sing-song-like sound, with specific letters and phrases cut off from words and new ones thrown in for good measure.
For example, in Chilean Spanish, the letter s is usually avoided, so in a shop, "200 pesos" (dos cientos pesos), becomes do ciento peso. The word for thank you, gracias sounds like gracia and mas o menos (more or less) is pronounced ma o meno.
Chileans also take off the d from words ending with ado, so words like supermercado become supermercao. Other examples include the Spanish word for fish – pescado, which sounds like pecao because both the s and the d are dropped!
And for good measure, random words like po are randomly thrown in every other sentence, even after a simple yes or no – si po or no po.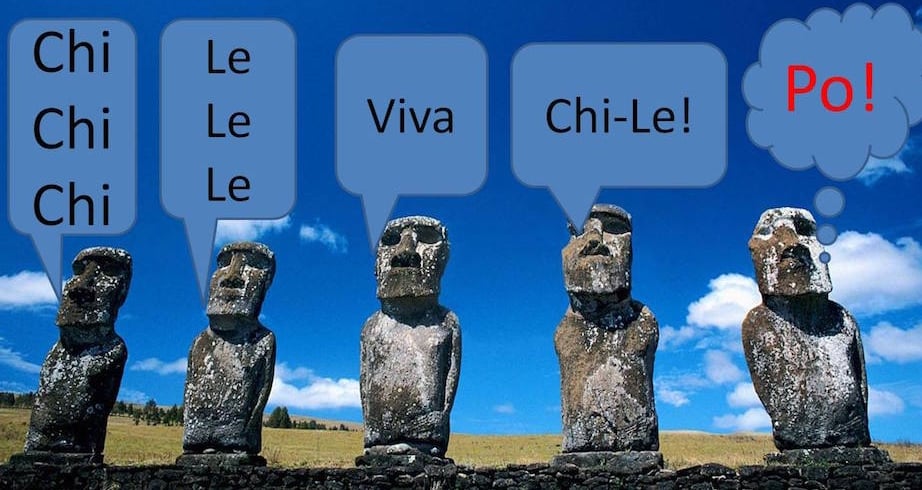 11. The Chilean cowboys are called Huasos
Argentina and Uruguay have gauchos, the USA has cowboys, the Australians have stockmen, and in Mexico they have vaqueros. In Chile, they are called huasos.
Huasos are countrymen and skilled horsemen who are also farmers and cattle herders. They ride horses, usually wearing a straw hat (called a "chupalla") and wear a poncho (called a "manta"). And of course, the outfit is completed with the very cool raw hide leather boots!
The huasos are generally found across Chile's central valley, which is also the birthplace of the Chilean rodeo. The rodeo season starts on the Chilean Independence Day (on 18 September), with the final taking place in April. Huasos have become so engrained into Chilean culture that they are an important part of any parade, fiesta, or holiday taking place.
Note that the word "huaso" can also be used offensively in Chile to refer to someone uneducated/simple, much like the word "redneck" in American English.
whose dress can be seen in cueca dancing.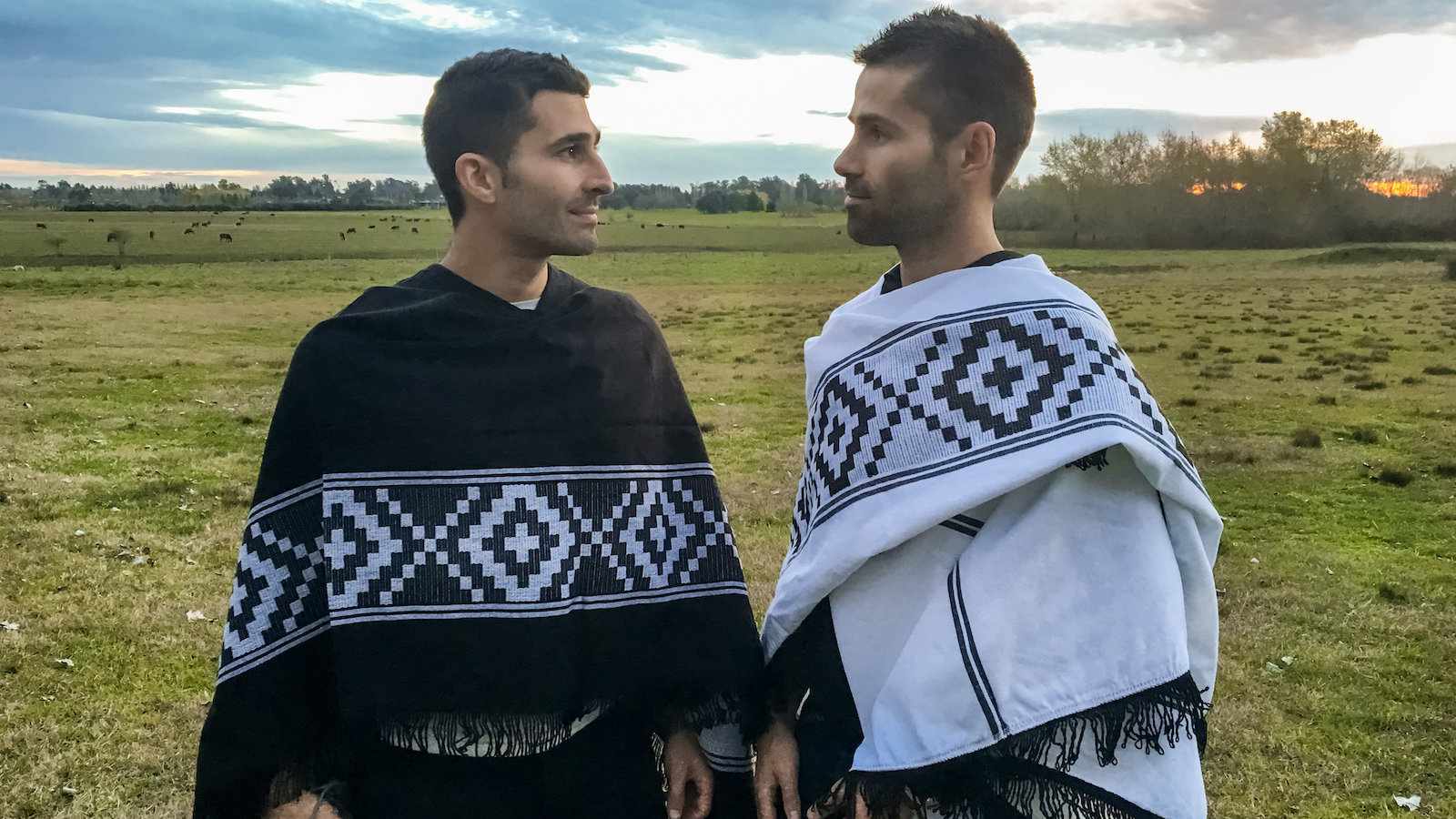 12. The national dance of Chile is Cueca
This is one of our favorite cool facts about Chile. Cueca is popular throughout Argentina, Chile and Bolivia, but in Chile it was declared the national dance in 1979.
Cueca dancing is similar to the rooster-chicken courtship with the dancers waving handkerchiefs above their heads, which is said to symbolize the birds' feathers. Couples dance facing each other, moving in semi-circles back and forth, never touching but maintaining contact through facial expressions and movements. It reminded us a lot of British Morris dancing, but with a Latino flair.
Cueca is strongly associated with the huaso countryside lifestyle, particularly in the bars/taverns of the 1800s. You can still see it in modern-day Chile, but most likely at a festival such as the rodeo events across the Central Valley between September and April.
During our trip in lush gay Valparaiso (during the month of February), we stumbled on an unassuming local bar where we saw cueca dancing live in action:
13. Largest swimming pool in the world
There's a resort outside of Santiago in Chile called San Alfonso del Mar that is home to the Guinness World Record Holder for the biggest swimming pool in the world! It took five years and nearly 1 billion US dollars to build the pool, which opened in 2006. It's 1,000 yards long, covers an area of 20 acres (that's about the size of 16 football fields!) and reaches a maximum depth of 115 feet.
You can only experience this incredible swimming pool if you are a guest at the resort. The massive structure is filled with more than 66 million gallons of seawater, and features views over the San Jeronimo beach. It took five years to build and apparently costs about 2 million dollars a year to maintain!
If you are a true water baby and not only want to swim but be able to use kayaks, canoes or paddleboats, well, you can certainly do that in this giant pool. There's even an indoor section underneath a huge glass pyramid that looks like part of the Louvre has been picked up and popped on top of all that crystal-clear water.
14. One of the most remote islands in the world belongs to Chile
The Easter Island (its local name: "Rapa Nui" or "Isla de Pascua" in Spanish) fascinates everyone! This tiny Polynesian UNESCO listed island lies right in the middle of the Pacific Ocean, around 2,300 miles (3,700 km) from mainland Chile. It requires a long 6-hour flight from Santiago to reach it, making it one of the most remote islands in the world!
The island is particularly famous for its 900 stone statues, called moai. The moai are monolithic human figures carved by the Rapa Nui people between 1250 and 1500. They are instantly recognizable in modern-day pop culture by their giant heads – remember the episode when The Simpsons visited Easter Island? They are also revered for their sheer immensity. To give you an idea, the statues are so large that the average one weighs some 14 tons and stands almost 15 inches high (4.5 meters).
Just like Stonehenge in the UK, the origin of the moai statues of Easter Island are clouded with mystery. Some suggest it was for religious purposes, others think aliens had something to do with it, and our favorite reason, it's simply a large person sitting in the middle of our planet: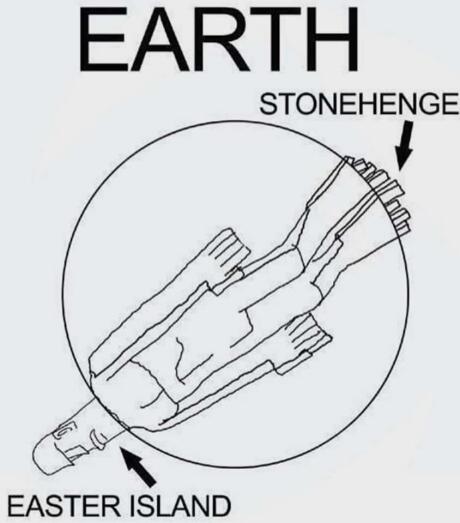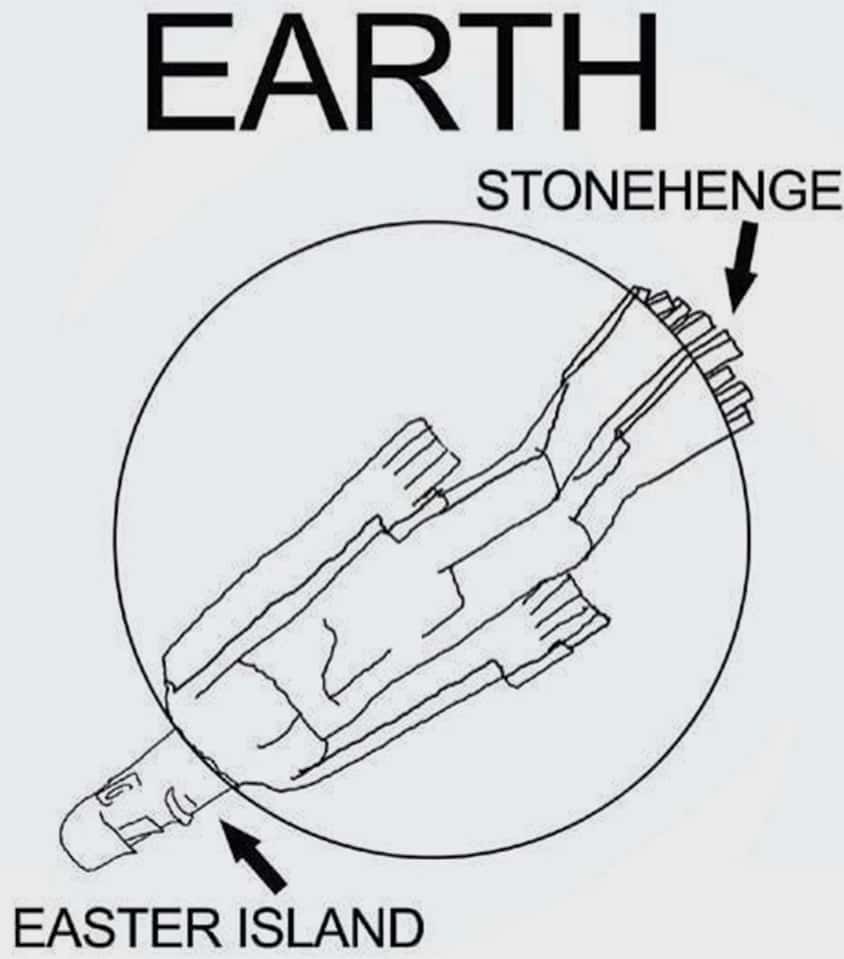 15. Chile is the Land of the Poets!
Chileans call Chile the "pais del poetas" which means country of poets. This is because many famous poets have come from Chile and achieved worldwide recognition, for which the people are rightly proud. Gabriela Mistral (from Vicuña, Chile) was the first Latin American to ever receive a Nobel Prize in literature (in 1945), for her beautiful poems, many of which have been translated to English from Spanish.
If you hadn't heard of her before you've probably at least heard of Pablo Neruda, another famous Chilean poet who also received a Nobel prize in literature in 1971. Along with these two Nobel laureates, Chile has also produced other celebrated poets like Carlos Pezoa Véliz, Vicente Huidobro, Gonzalo Rojas, Pablo de Rokha, Nicanor Parra and Raúl Zurita, along with noted novelist Isabel Allende.
Pablu Neruda's previous residences in Isla Negra, Santiago and Valparaíso are all popular tourist attractions today, that we definitely reccomend checking out. The one in Valparaíso features some lovely wall art as you can see below!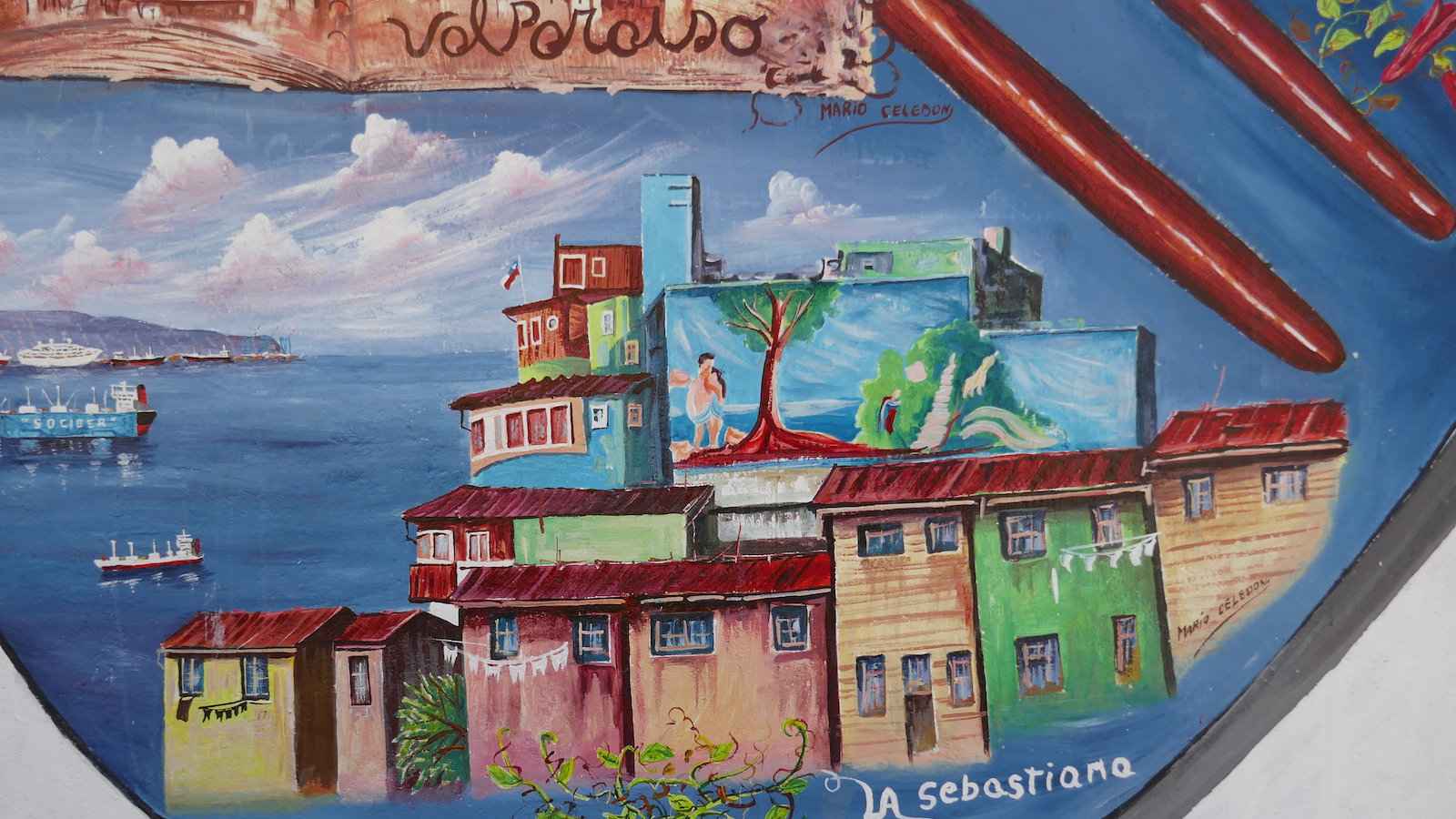 16. Penguins roam free in Chile!
Ok, so maybe not exactly wandering down the streets of the big cities, but you can easily see penguins in Chile with a little effort! In fact, Chile is one of the best places to see wild penguins, and certainly easier than heading to Antarctica. It's quite surprising really since a lot of Chile is quite dry, barren and/or elevated, but the coastline is a different matter.
Chile is home to five different species of penguin; the Magellanic, Humboldt, Southern Rockhopper, Macaroni and King penguins. Most of them can be found at the southern tip of the country and on nearby islands. We particularly enjoyed getting up very close and personal with the Magellanic penguins in Patagonia, who didn't give two hoots (or squawks) about us being there.
One of the best things about visiting these cute little guys is that you are actually helping in their conservation by seeing them. According to scientists, visitors to Magdalena Island help keep predators away so that the penguins can breed in peace!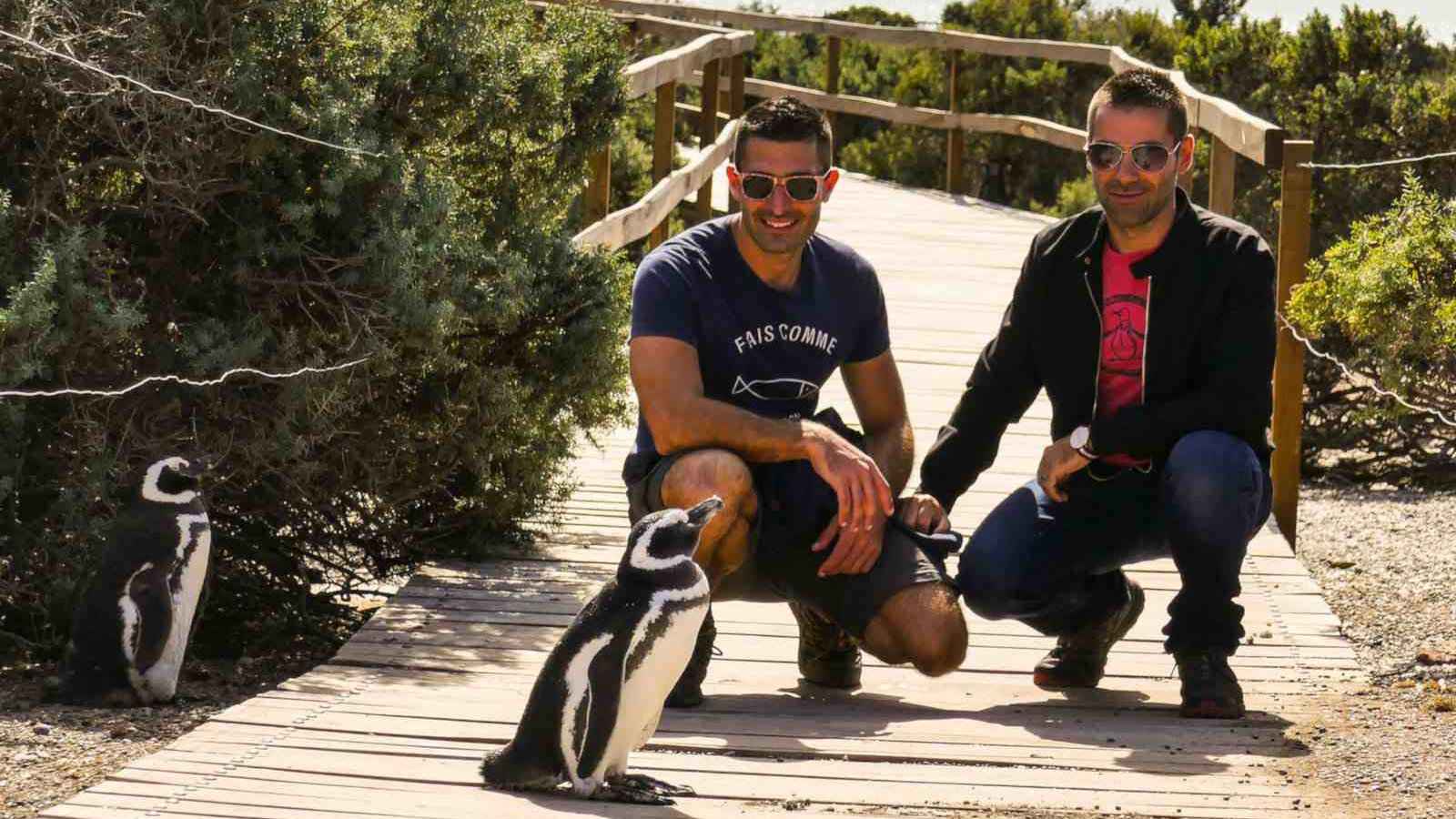 17. Pisco Sour is the National Drink of Chile
If you've read our interesting facts about Peru already then you might be thinking "hang on boys, you said pisco sour is the national drink of Peru…" and yes, you're right, we did! You see, both countries lay claim to this refreshing cocktail as their national drink and there's much debate over who 'owns' the base liquor of pisco.
Pisco is a type of brandy that was developed by the Spanish settlers in Peru. Well, most historians agree that it came from Peru but there's still plenty of argument over whether this is true. If you ask a Peruvian they will certainly tell you they invented it but a Chilean will say the same. We suggest you keep your mouth closed in either country – except for when it comes to drinking a yummy pisco sour!
The pisco sour cocktail is also made slightly differently in each country, with Chile serving theirs up by mixing pisco with pica lime. The Peruvian version is a little fancier, with simple syrup, ice, egg white, and Angostura bitters added to the mix. We loved a pisco sour however it was served to us.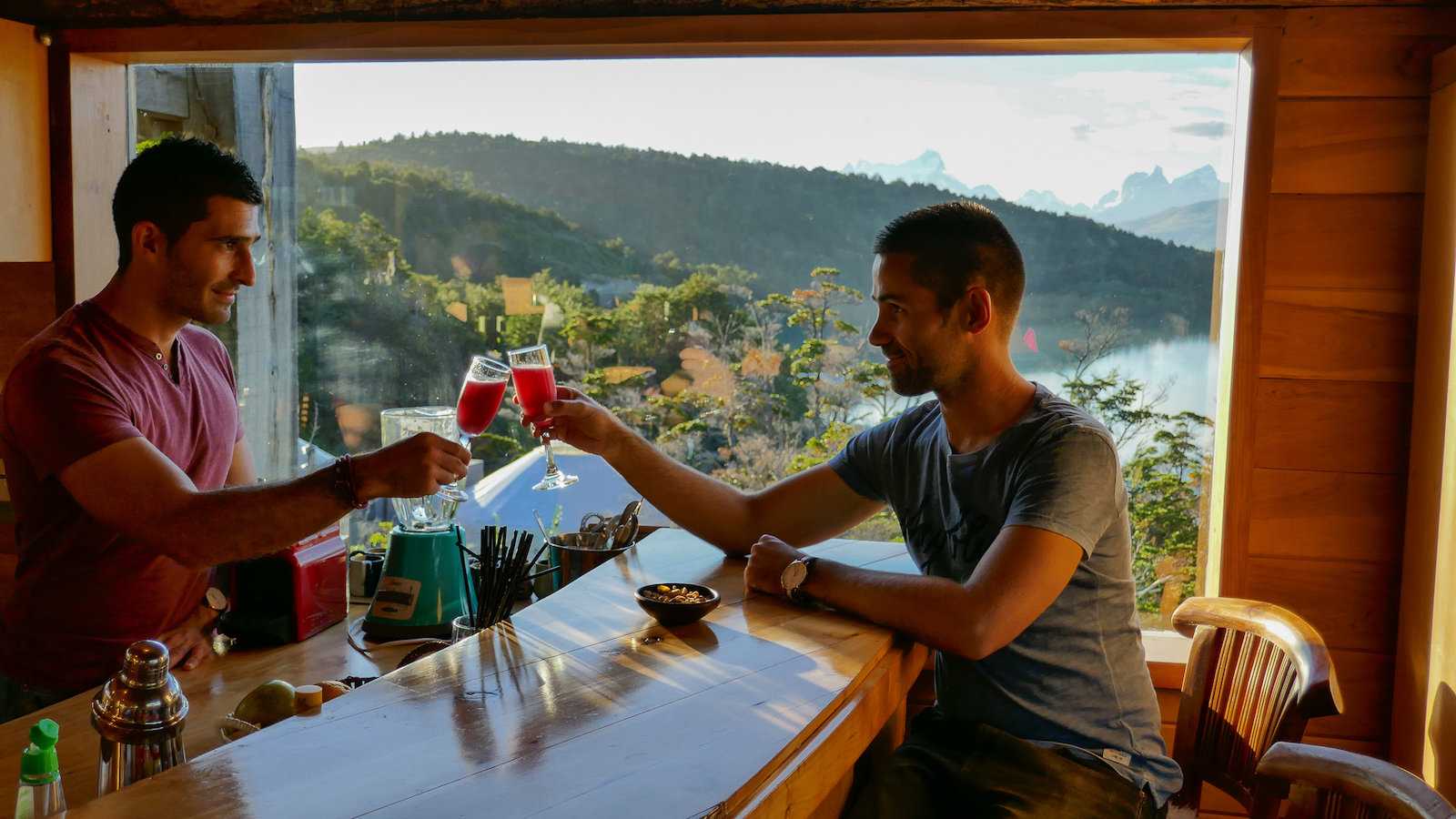 18. The largest telescope in the world will be in Chile
We've mentioned some records that Chile holds as well as how good a location it is for star-gazing, and the country is on its way to set a new record when construction is complete on the ELT telescope in the Atacama Desert. The Extremely Large Telescope (very original name guys!) is currently under construction in Chile and is set to be the largest telescope in the world once it's finished.
The ELT is being built on top of a 3,000-meter-high mountain in the middle of the Atacama desert, so it will be perfectly positioned for observing the skies. It's estimated it will take around 11 years to build the massive telescope, and since construction began in 2013 it should be in operation around 2024.
Inside the massive building will be a telescope with a 39.3-meter-diameter (130-foot) segmented primary mirror and a 4.2 m (14 ft) diameter secondary mirror. It's expected that the images of space it will detect will be 16 times sharper than those that come from the Hubble telescope. We are looking forward to seeing them!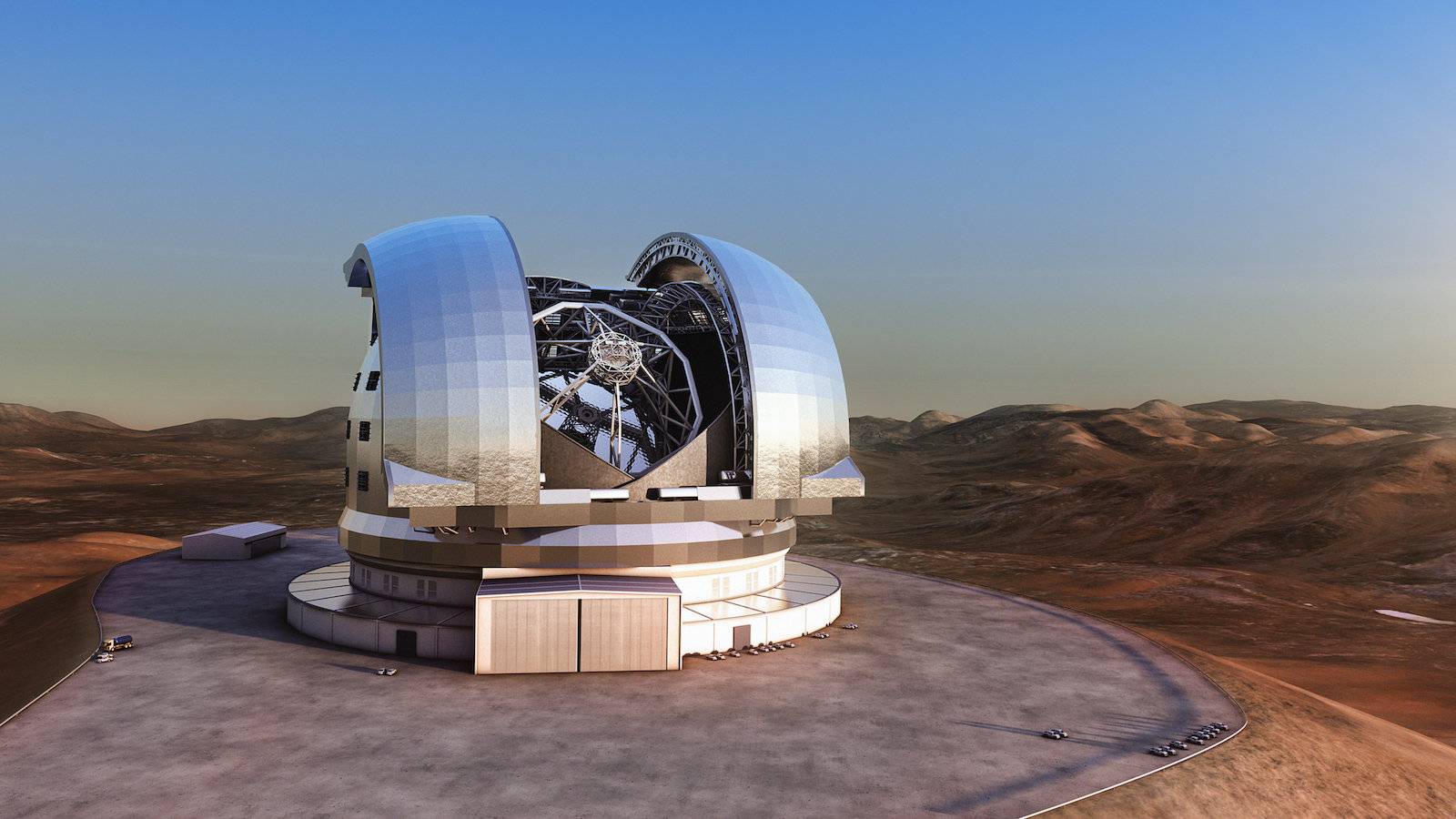 19. They have a cocktail named after their infamous earthquakes!
The Chileans are so blasé about the few tremors they experience every other day that they have become part of everyday life. So much so, there is even a cocktail named in their honor: the terremoto – a cocktail of white wine, pineapple ice cream, fernet, and grenadine. It's so strong that it makes you feel all shaky, hence the name!
It might look a bit strange at first – a bit like an American 'float' – but the flavors of a terremoto somehow work together quite nicely. It's sweet and not strong, which is why you can sometimes be surprised to stand up and feel a bit wobbly. If you have a second glass they call it an 'aftershock'.
You can try your hand at making terremoto at home, but we don't think it's quite the same as having it in the hot parts of Chile, especially during the Fiestas Patrias. This is when everyone is celebrating the Homeland Holidays and everything that makes up Chilean culture. Drinking an earthquake is definitely part of that!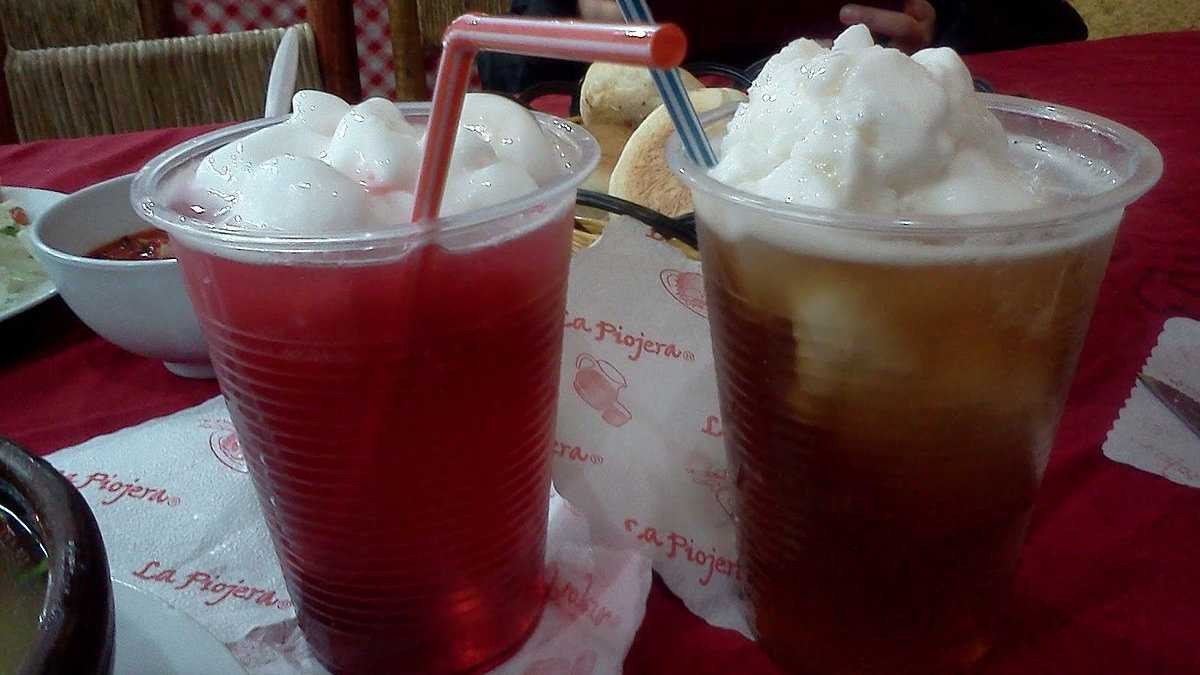 20. Chile has quite an impressive souvenir you can buy…
The El Indio Picaro (the Indian rogue)!
This is a cheeky souvenir toy you can buy in markets across the country – and only in Chile! It's an indigenous Mapuche Indian, whose body you lift and then his disproportionately large male private part pops out!
At first, we thought these little cheeky unassuming statues were a sort of tribute to celebrate and honor how well endowed the indigenous people of Chile are…
It turns out this little Indian rogue statue was an invention by artisan Jorge Medina Ramirez in the early 1990s who wanted to create a joke present for his boss. Its popularity grew from there. So much so that former US Vice President Dan Quayle bought a few to take back with him to the White House when he visited Chile in March 1990.
This is definitely one Chilean souvenir we guarantee you'll want to take back with you…there's always that ONE friend of yours you now will appreciate this more than anyone!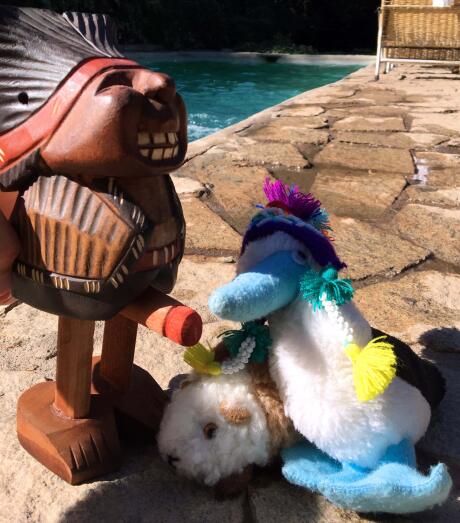 ---