There are so many unique things about Chile, a country with one of the longest coastlines in the world, stretching 4,620 km (2,647 miles) from the Northern border with Peru right to the very tip of the Americas.
This is our 10 interesting facts about Chile as we travelled from the dry San Pedro desert in the North all the way to Torres del Paine in the breezy snowy Patagonian south.
#1

THE CHILEAN ACCENT: a new way of speaking Spanish!

Just when you thought you'd mastered the Spanish language, you arrive in Santiago totally confused, wondering what on earth anyone is saying to you…

Meet: the Chilean accent! It's like nothing else you've encountered before and by far the most unique across Latin America. It's fast, with a strong almost sing-song-like sound, with specific letters and phrases cut off from words and new ones thrown in for good measure.

For example, in Chilean Spanish, the letter s is usually avoided, so in a shop, "200 pesos" (dos cientos pesos), becomes do ciento peso. The word for thank you, gracias sounds like gracia and mas o menos (more or less) is pronounced ma o meno.

Chileans also take off the d from words ending with ado, so words like supermercado become supermercao and the Spanish word for fish, pescado sounds like pecao as both the s and the d are dropped. And for good measure, random words like po are randomly thrown in every other sentence, even after a simple yes or no: si po or no po.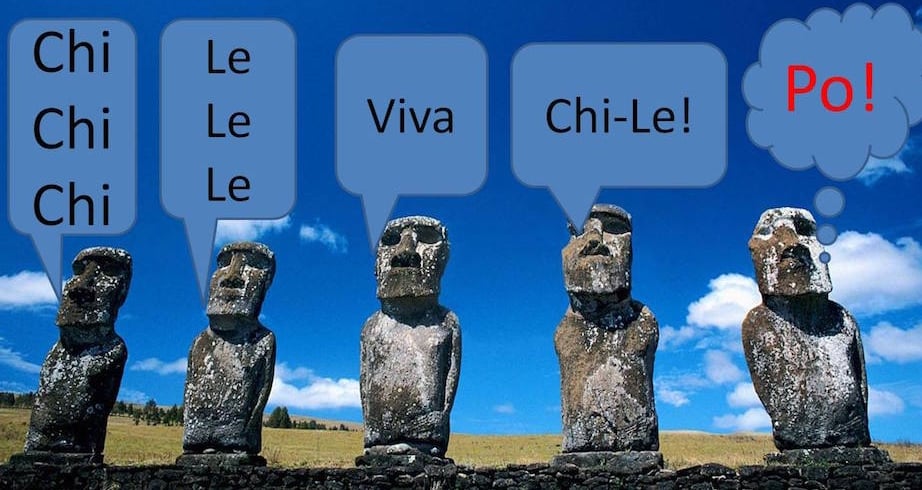 #2

HUASOS: the Chilean gauchos

Argentina and Uruguay have gauchos, the USA has cowboys, the Australians have stockmen and Mexico the vaqueros. In Chile, the poncho-clad countrymen and skilled horsemen are called huasos. The major difference between the huaso and the gaucho is that huasos are involved in farming as well as cattle herding.

The huasos are generally found across Chile's central valley, which is also the birthplace of the Chilean rodeo. The rodeo season starts on the Chilean Independence Day (on 18 September), with the final taking place in April.
#3

CUECA: the national dance of Chile

Cueca is popular throughout Argentina, Chile and Bolivia, but in Chile it was declared the national dance in 1979. It reminded us a lot of British Morris dancing but with a Latino flavour.

Cueca dancing is similar to the rooster-chicken courtship with the dancers waving handkerchiefs above their heads, which is said to symbolise the birds' feathers. Couples dance facing each other, moving in semi circles back and forth, never touching but maintaining contact through facial expressions and movements.

Cueca is strongly associated with the huasos countryside lifestyle and is particularly popular during the rodeo events across the Central Valley between September and April. We stumbled on this bar in Valparaiso in late February, where locals where dancing cueca:
#4

WINE WINE WINE: one of the world's best

The Chilean wine industry dates back to the 1500s when the Spanish first arrived, introducing vitis vinifera grapes to the region. However, it wasn't until the late 1900s when it really took off, after large numbers of families from France moved to Chile.

Today, Chile is the world's 5th largest exporter of wine and the 7th largest producer. As Argentina is famous for its Malbec, Chile is famous for its Cabernet Sauvignon.

A trip to one of the many bodegas across the country is a must. We visited the bodegas on a tour with the gay owned Pride Tours Chile and had a wonderful day, learning a lot about the different types of Chilean wines.
#5

COSTANERA TOWER: the tallest building in Latin America (until 2019)

Lord of the Rings fans will love this Mordor-like tower in the middle of the city. The Costanera Tower is a 64-story tall skyscraper in Santiago, Chile, built in 2014. It rises to 300m/980ft, making it the tallest building in Latin America and the third highest in the southern hemisphere after New Zealand's Sky Tower (328m/1076ft) and Australia's Q1 (323m/1060ft).

However, the title will soon be overtaken by the Argentinians who are in the process of building a 355m/1,165ft skyscraper on Demarchi Island on the River Plate coast.
#6

THE TERREMOTO COCKTAIL: named after the earthquakes

If you're staying in Chile, there's a very high chance you'll experience a terremoto (earthquake) or two. We felt several tremors during our stay in Santiago, one of them measuring 7.1 on the Richter scale.

Chile is one of the world's most earthquake-prone countries due to its location along the Ring of Fire. There are several earthquakes happening every day, which you can see on the Earthquake Track website.

The world's most powerful earthquake happened in Chile on 22 May in 1960 near Valdivia. It had a magnitude of 9.5 on the Richter scale, lasted for 11 minutes and killed at least 6,000 people.

More recently, there was a serious one in 2010, measuring 8.8. We recommend this fascinating first hand account about the 2010 earthquake.

Don't be alarmed or let this put you off going. In reality, there really is nothing to fear. There are extremely strict building regulations in place to ensure everything is earthquake proof. At most, you'll feel a few seconds of wobbling, even for strong tremors measuring 6 or even 7 Richter.

As a result, the Chileans are so blaze about the few tremors they experience every other day that they have become part of everyday life. So much so, there is a cocktail named in its honour: the terremoto – a cocktail of white wine, pineapple ice cream, fernet and grenadine. It's so strong that it makes you feel all shaky, hence the name!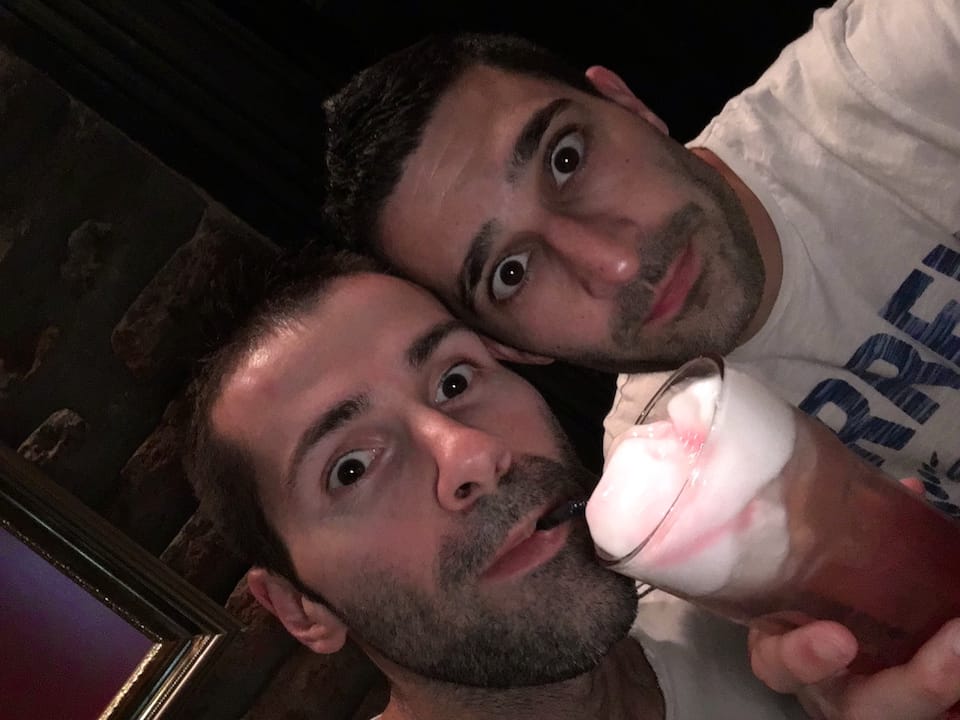 #7

TORRES DEL PAINE: a natural world wonder

The Torres del Paine National Park is one of the largest and most visited parks in Chile. It is located in Patagonia, in the Southern tip of the country. It has incredible views and landscapes, making it a paradise for trekking enthusiasts, who come to trek the famous W Circuit.

The Torres Del Paine National Park landscapes were considered so breathtaking that in 2013, it was voted by VirtualTourist.com as one of the 8 Natural Wonders of the World, beating more than 300 entries from 50 countries.

We visited this famous park during our Patagonia trip and loved it. As well as the many gorgeous vistas of waterfalls, forests, lakes, glaciers and wildlife, the trek to the base of the iconic granite Paine towers is the main highlight.
#8

SAN PEDRO STAR GAZING: best place to admire our galaxy

The Atacama desert in North Chile is the highest and driest desert in the world, making it one of the best places for stargazing and observing the Milky Way.

The dryness means there is less humidity in the air, offering better visibility. Being higher up means you're closer to the galaxy and above much of the Earth's atmosphere which blurs and distorts light.

It's so popular that the world's most powerful observatory for studying the universe was set up here. The internationally funded Atacama Large Millimeter Array (ALMA) project was inaugurated in 2013, with the aim of looking at the first stars and galaxies that emerged from the cosmic "dark ages" around 13 billion years ago.
#9

EASTER ISLAND MYSTERIES: those famous head statues

No mention of Chile is complete without reference to the famous Easter Island statues lying in the middle of Polynesia, 2,300 miles from the coast of Chile and 6 hours flight from Santiago.

These remote islands are called Isla de Pascua in Spanish and Rapa Nui in the Polynesian language, which means Big Rapa. The islands are famous for having almost 900 large stone statues, called moai, which were sculpted and erected by the early Rapa Nui people. The average moai statue is 4.5m (14ft 6 inches) tall and weighs 14 tons.

Just like Stonehenge in the UK, scholars are unable to pinpoint precisely why these famous statues were built. Some suggest it was for religious purposes, others think aliens had something to do with it, and our favourite reason, it's simply a large person sitting in the middle of our planet: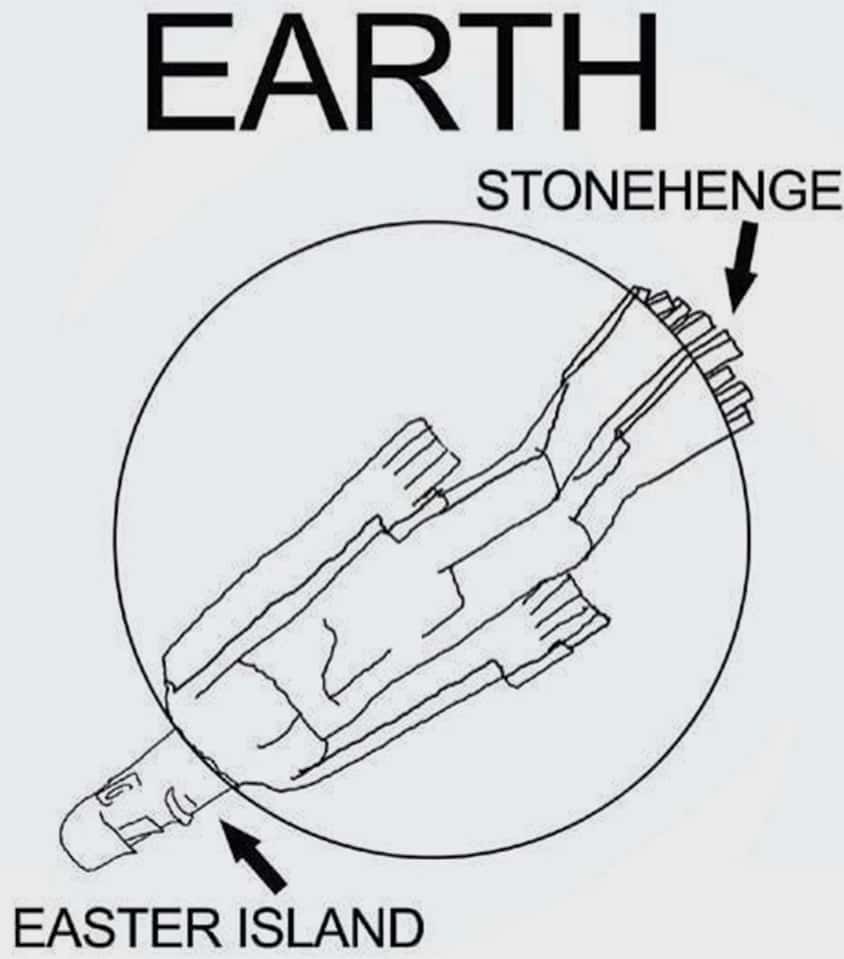 #10

EL INDIO PICARO: the cheeky "little" Indian souvenir

El Indio Picaro (the Indian rogue) is a cheeky souvenir toy you can buy in markets across the country – and only in Chile. It's an indigenous mapuche Indian, whose body you lift and then his large penis pops out. It completely fascinated our Bluebie the Booby mascot.

At first, we thought these little cheeky statues were a sort of tribute to (ahem!) celebrate and honour how well endowed the indigenous people of Patagonia are: Patagonia means big feet and was so named after the alleged 3m/10ft giants the European conquerors first encountered when they arrived here in 1520.

It turns out this little Indian rogue statue was an invention by artisan Jorge Medina Ramireza in the early 1990s who wanted to create a joke present for his boss. Its popularity grew from there. So much so that former US Vice President Dan Quayle bought a few to take back with him when he visited Chile.
OUR FAVOURITE TRAVEL TIPS
⭐️ TRAVEL INSURANCE — We recommend you always take out travel insurance before your next vacation. What happens if you suffer from illness, injury, theft or a cancellation? With travel insurance, you can have peace of mind and not worry. We love World Nomads travel insurance and have been using it for years. Their comprehensive coverage is second to none and their online claims process is very user friendly.
⭐️ SAFETY & SECURITY — All travelers can sometimes encounter danger when traveling. CloseCircle is your "virtual body guard" mobile app which provides security alerts and support wherever you are in the world. They have a 24/7 emergency response team monitoring their users who will contact you immediately if the SOS swipe button is activated. Support can include anything from practical advice, to free evacuation from areas with extreme weather or security risks. You can read more about CloseCircle in our article about how to stay safe whilst traveling.
⭐️ ONLINE ANONYMITY — A VPN (Virtual Private Network) is a must in many countries: it allows you to surf anonymously and maintain your privacy whilst traveling. You'll particularly need it in countries where dating apps are blocked by the government. We recommend ExpressVPN, a reliable and cost effective service which we used and loved during our travels.
⭐️ HOTELS or APARTMENTS — When we plan a trip, we always look for the best hotel deals. We love Booking.com because not only do they have a comprehensive listing of accommodation options, they also offer the best prices. Added bonus: they provide 24/7 support and free cancellation for most listings.
⭐️ SIGHTSEEING and ADVENTURES — When we travel somewhere, we like to seek out the best experiences, whether it is cooking with locals in Bangkok, hiking on a glacier in Patagonia, or going on a wildlife safari in Sri Lanka. Our favorite place to look is GetYourGuide because they have over 30,000 highly rated activities, a user-friendly booking process with free cancellation and a 24 hour customer support.
This article contains affiliate links. If you click on them, we may receive compensation which keeps our website alive and helps us bring you to more destinations.
If you enjoyed reading, Pin me for later!