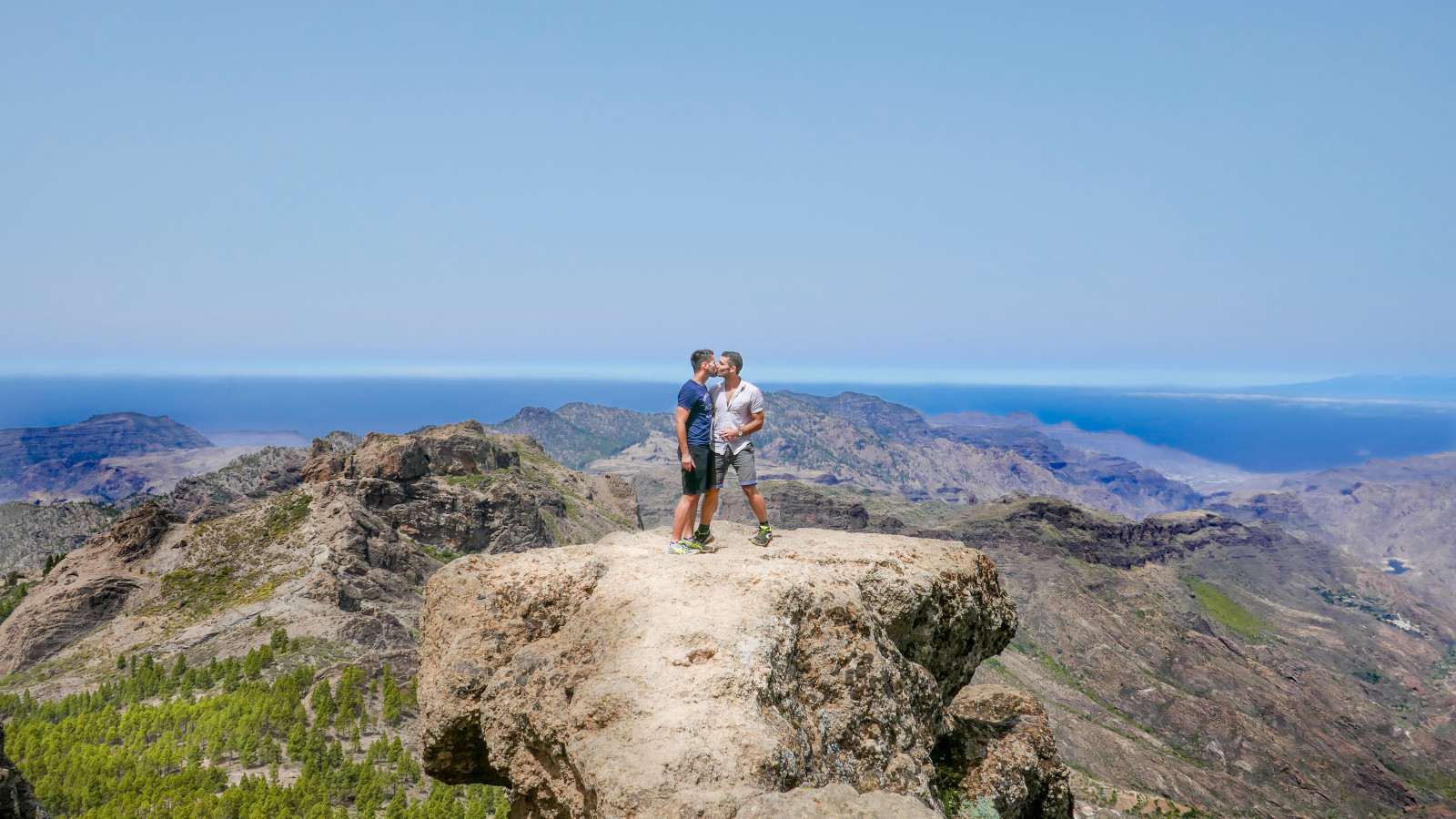 Everything you need to know about gay travel, including all the practical tips we've picked up from traveling around the world as a gay couple.
Throughout our relationship, we've been fortunate to visit over 80 countries across 5 continents… and there are still so many more we want to explore.
Since we first met back in 2009, we instantly bonded over our mutual love for traveling. We started going on lots of trips together, which evolved into larger round-the-world escapades. Each one, is bigger and better…and we are LOVING every minute of it!
Being able to travel with the person you love is the most rewarding thing you can ever experience. However, not every destination in the world is welcoming toward LGBTQ travelers. That's a fact! In addition, not every hotel, restaurant, and tour guide will be comfortable dealing with us. This is why traveling as a gay couple very often requires ample research and planning. This is also why we set up our fabulous gay travel blog, Nomadic Boys.
We use our blog as a platform to not only inspire other gay travelers but to also help them plan a fun and safe trip by providing our first-hand advice and recommendations. In this complete guide to gay travel, we've rounded up our top practical tips which will give you the tools you need to plan your own marvelous gaycation.
Why is gay travel a thing?
Because it just is!
Put it this way, when we first started traveling as a gay couple, we quickly realized that there are many countries where being gay is not only illegal, it can even get you executed…ahem – Saudi Arabia, Yemen, and Iran to name a few…! Even in places where being gay is legal, homophobia is still prevalent across much of society such as in Russia, Indonesia, Poland, and many others…
Unlike our straight friends when they go traveling, we have to factor in a WHOLE extra layer of considerations – Is it legal to be gay there? Is it safe for me to be openly gay? Can I sleep in the same bed as my boyfriend? Can I give my boyfriend a kiss on the cheek without fear of a violent attack? Can I hold his hand without risking my life?
When we travel together, can we simply be ourselves?
THIS is what gay travel is all about!
Gay travel is all about being able to travel safely and freely as an LGBTQ person without having to hide who you are. It also means different things to different people in our wonderfully diverse LGBTQ universe.
For example, a gay family will want to know if it's safe for, say, two moms to travel with their child without fear of discrimination, and transgender travelers will be concerned at the airport if their passport gender presentation does not match the in-person presentation or if the security body scanners operate on a binary system.
This is the driving force behind everything we do with our Nomadic Boys gay travel blog: how can we as gay people travel safely without having to hide who we are?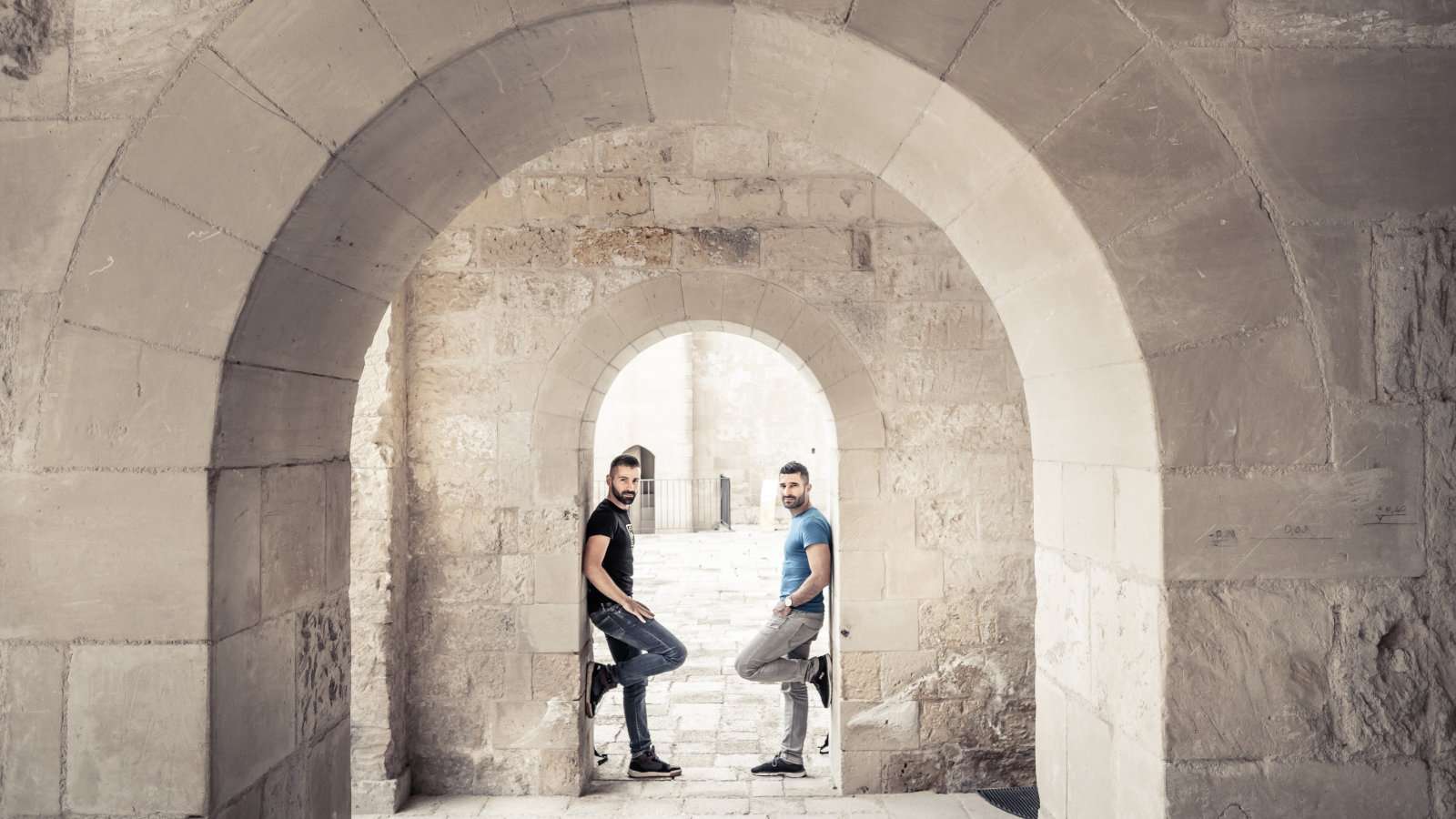 How to gay travel safely?
Safety is paramount when you travel as an LGBTQ person. Before we head over to a new destination, these are the "safety checks" we always carry out and recommend you follow suit:
1. Is it legal to be gay?
Sadly, there are many places in the world where homosexuality is either illegal or such a taboo that it can get you killed. Even some of the most gay friendly countries in the world have pockets of homophobia where you have to take care not to be too open to avoid getting into trouble. Therefore, the first thing we always do is to check the legal status of homosexuality in the destination we're about to visit.
Our starting point is the Wikipedia LGBT rights page for that destination where you can scroll to the end of the article for a concise summary table of the main LGBTQ laws, which includes the legal status of homosexuality, reference to anti-discrimination laws, and more. Although some may argue that anti-gay laws in countries like Malaysia, the Maldives, and Sri Lanka are rarely enforced, the fact of the matter is that they exist in the first place and ultimately validate the victimization of our LGBTQ community by local gangs and corrupt policemen.
2. Is it safe to be openly gay?
There are many countries where being gay is not illegal but homosexuality is such a taboo that being open would make it extremely dangerous, particularly in places like Russia, Poland, and Indonesia. In each of these countries, homosexuality is legal, but the respective governments in each have instead passed archaic laws to suppress the local LGBTQ community in different ways.
For example, in Russia, Putin passed the anti-propaganda law in 2013 which bans the promotion of homosexuality among people under 18. In Poland, the newly elected government in July 2020 won the election by supporting the notion of "LGBT-free zones" across the country, and in Indonesia, the government is looking to introduce a law that would force LGBTQ people into rehab centers!
For LGBTQ travelers, this presents an immediate safety risk, not to mention a question of morality. Whilst it may be easy for me and Seby to travel pretending to be "friends", staying in the closet, it certainly does not feel right to do so!
3. What's the official Government travel advice?
We strongly recommend checking your government's official advice for the destination you're about to visit. The US Department of State publishes its Travel Advisories page for each place in the world, which is always kept updated as is the UK Government's Travel Advice. A travel insurance claim may be nullified if you haven't followed the official government advice.
For more official LGBTQ-specific travel advice, check out the US Government LGBTI Travelers page as well as the UK Government LGB&T travel page.
4. Is your passport and paperwork in order?
Most destinations require your passport to have at least 6 months of validity, so check this beforehand. Transgender travelers should make sure their passport is as up-to-date as possible to minimize issues at the airport over things like their name or gender.
Gay families should carry their parentage/custody documents especially if the children don't share the same last name. Travelers with PrEP or HIV medication should carry a doctor's prescription to avoid the risk of it being confiscated at the airport.
5. Any specific considerations for HIV+ travelers?
Sadly there are countries that impose an outright ban on travelers who are HIV positive (like the UAE, Jordan, Yemen, and Iraq) or may require you to take an HIV test on entry. This leaves HIV+ travelers with the conundrum of "Do I avoid visiting" or "Do I risk visiting and not disclose my status?"…
For the latest information, check out the HIV Travel website, which also publishes an updated list of countries with entry restrictions.
6. What's the T with PDA?
Some places are more conservative than others when it comes to public displays of affection. In much of the Middle East and Asia, couples (straight and gay) are generally not very touchy-feely with each other in public. However, in South Asia (India, Nepal, Sri Lanka), men are very docile with each other, for example, walking the streets holding hands – something which is very common among straight men. Because of this, we felt slightly more comfortable with PDAs in South Asia than we did in other parts of the world.
7. What's the status of nudism?
The naturists among us cannot wait to get their kit off at an exotic new beach. However, before doing so, it would be worthwhile checking the country's position towards public nudity and whether there are designated areas for it. Some countries like France, Spain, and the USA are famous for having some of the best gay nude beaches.
8. Any local customs to be aware of?
We cannot stress the importance of thoroughly researching your destination, particularly for local customs. For example, in Japan, people don't like touching – I learned this the hard way on the Tokyo Metro, after giving up my seat to a sweet old lady. She was very grateful and bowed deeply to me so I went to put my arm on her shoulder to thank her and everyone around me reacted like I had declared WW3! Side note, this was well before the days of Covid19…
Another important tip: when entering an Asian household, always remove your shoes – this includes flip flops…
9. Do you have adequate travel insurance?
Guys, just don't skimp out on this – it's super important!
Whether you're rushing to get to an STD clinic on a Monday morning in Bangkok because your jack rubber split, or, your dodgy Grindr date stole your laptop the other night during a hookup, having comprehensive travel insurance cover at least ensures that these costs can be claimed back.
We found that medical bills, canceled flights, and stolen items are one of the most common "costs" (and hazards) that have happened to us during our travels, and we've thankfully always managed to claim back almost all of these costs through our travel insurance.
10. Is it safe to use gay dating apps?
On the subject of gay dating apps, be super careful when using them abroad, particularly in relation to cat-fishing and fake profiles. We've certainly seen many people set up fake accounts using our photos/identity on numerous occasions!
Some practical safety tips – always get photos and a phone number, and only agree to meet in a public place first. Ultimately, follow your gut intuition. If it feels wrong, it's for a reason! We strongly recommend checking out Grindr's safety tips for more invaluable advice.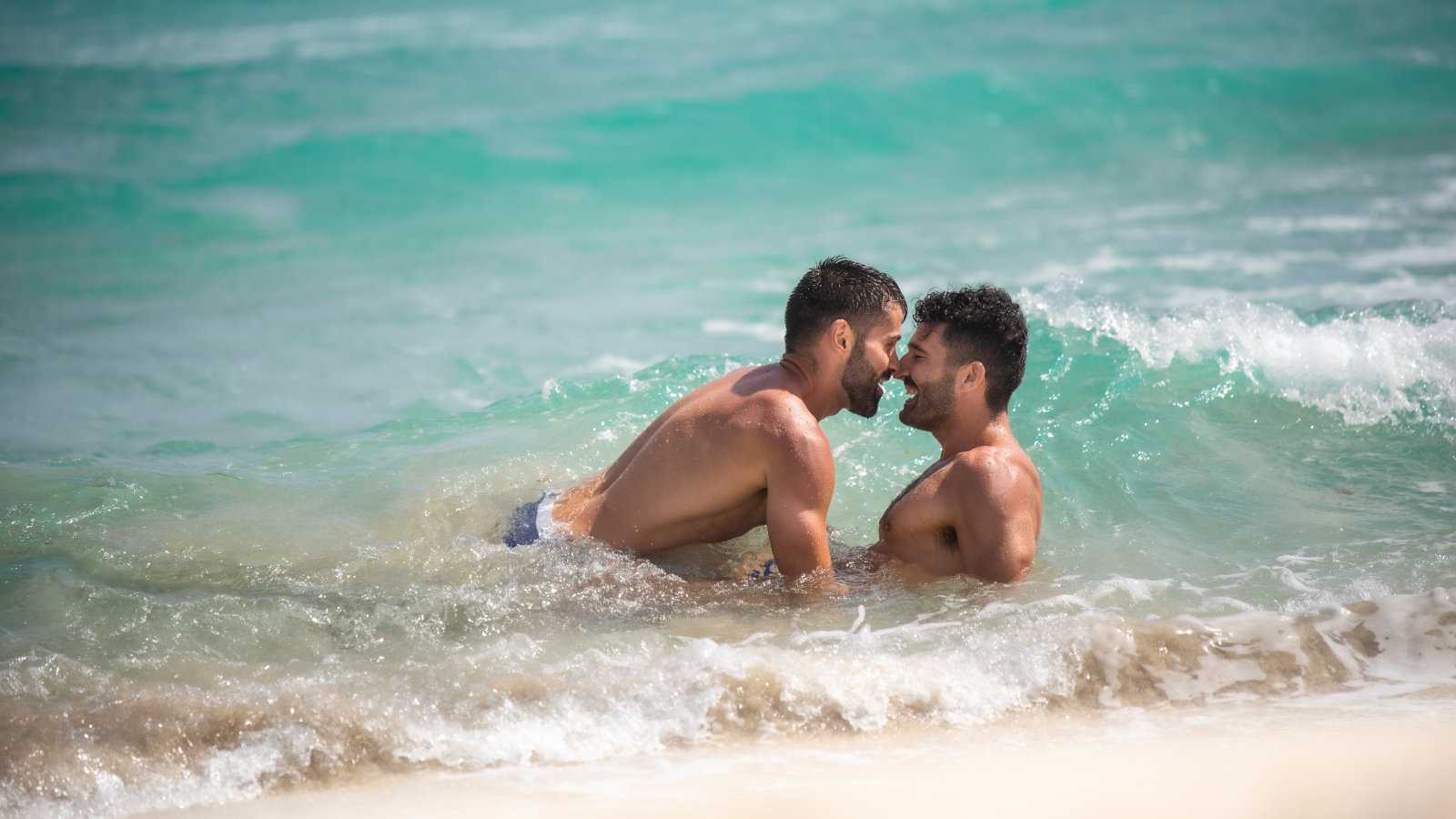 How to find gay friendly accommodation?
As a gay couple, the most direct form of homophobia we quite frequently face is trying to book a double bed in a hotel. You'd be surprised how many hotels have turned us away, even in countries where homosexuality is legal like Greece and Romania.
Therefore, one of the things that we spend a lot of time planning is where to stay on our travels. Without a doubt, being gay creates an extra level of planning that our straight friends don't have to worry about. In some destinations (like in Russia and the UAE), we simply avoided booking a double bed altogether and instead opted to act like "friends" traveling together, sleeping in single beds.
Thankfully, there are a handful of international hotel brands (like the W, Marriott, and the Hyatt), which are always gay friendly, wherever they are in the world. These are our most important tips to find gay-friendly accommodation when traveling:
1. Choose a hotel that is recognized by a gay travel organization
There are several internationally recognized organizations that assess each hotel and give them a fabulous stamp of approval that they are welcoming to LGBTQ travelers. The main one is IGLTA. Others include World Rainbow Hotels, Spartacus, and Purple Roofs, which only list gay-owned guesthouses and hotels.
2. Seek out gay alternatives to Airbnb
When searching for an apartment to book, sadly Airbnb refuses to allow a search function to identify hosts that are gay friendly. Thankfully, there is a growth in gay alternatives to Airbnb, which include Misterbandb, and FabStayz.
3. Use the search function on TripAdvisor
Whilst you cannot search for gay/gay-owned listings on TripAdvisor, you can, however, use the search function to search for "gay" as a keyword in a particular destination. This will present you with results from other reviews that have referenced the word "gay", usually to say if it is gay welcoming or not. We've found this to be a very handy way to identify gay-friendly hotels in each destination we've visited.
4. Choose a hotel that supports the local LGBTQ community
It goes without saying that hotels that sponsor and support initiatives within the local LGBTQ community are gay friendly! The best example is the W Hotel brand. Whilst not an explicit "gay hotel", the W is always at the forefront of any local gay events taking place, whether in Fort Lauderdale or Bali. They also advertise as a venue for gay weddings, which says a lot about their policy towards diversity and inclusivity.
5. Last resort: call/email ahead to confirm!
In the worst-case scenario, we recommend calling and/or emailing the hotel before booking to ask if they're ok to host a gay couple. You'd be surprised at some of the homophobic responses we received in places like Romania…!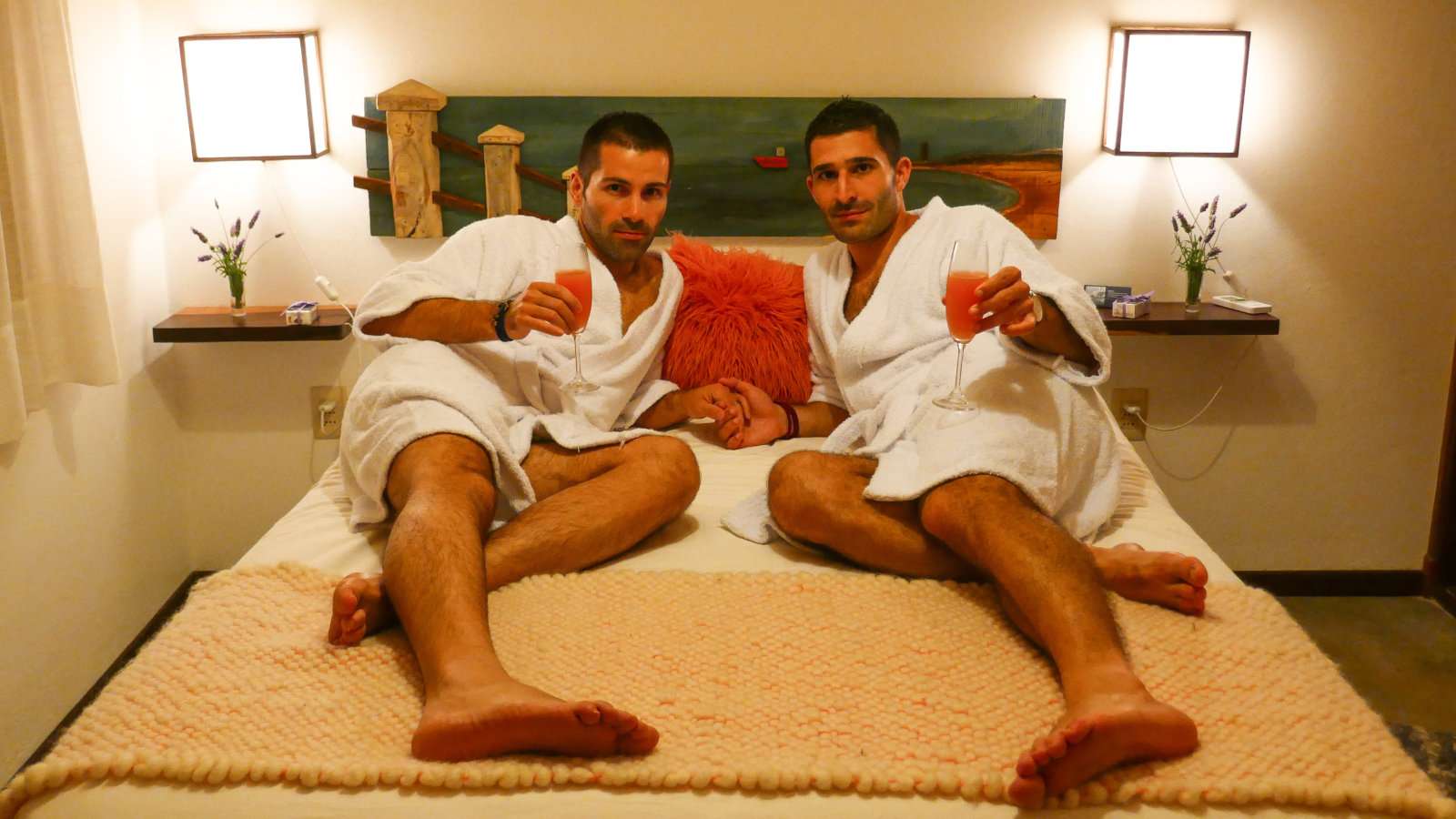 Reputable gay tour operators
We loved joining gay tours whenever possible. It's an amazing way to meet a group of like-minded gay travelers who become lifelong friends. On all gay tours we've been on we've found that everyone quickly bonds easily, developing a fun banter and camaraderie, united by our mutual "gay sisterhood"!
We recommend using a reputable gay or gay-friendly tour operator, one that has been operating for a long time, with a good reputation and a lot of experience dealing with LGBTQ travelers.
In this section, we round up our favorite gay tour companies that we've tried and loved.
1. Out Adventures
Out Adventures is one of the best gay tour companies out there, going strong since 2009. They focus on adventures for groups of gay men and also lesbians. We particularly love that they support the local queer community in every place they visit, for example by using local gay guides. Their specialty is gay cruises, tours, and tailor-made LGBTQ holidays. Their demographic includes gay guys of all ages, particularly in their 30s, 40s, and 50s…the focus is on fun and adventure!
2. HE Travel
HE Travel is one of the leading companies for the best gay travel tours and gay adventures. They've been going strong for over 40 years, starting out in 1973 when founder Hanns Ebensten ran the first exclusively gay adventure tour in the Grand Canyon. HE Travel focuses on organizing small LGBTQ group tours without the confines of a typical resort vacation. They have a strong focus on adventure and highly adrenaline-packed tours including white water rafting, kayaking, scuba diving, horseback riding, and rock climbing.
3. Brand g
When it comes to the best gay river cruises, Brand g is your go-to. From cruising down the Amazon River, the Ganges in India, the Nile in Egypt, crossing the Panama Canal, or the Mekong River in Vietnam/Cambodia, these guys excel in offering the best gay tour packages. Brand g also offers a range of excellent land tours as part of their trips, tailored to all LGBTQ travelers. The focus is on 5-star luxury with Brand g, often staying in the top resorts on offer. As such they tend to appeal more to an older demographic with an average age of around 50, however, their groups include people in their 20s all the way into their 80s.
4. Atlantis Events
Party party party! This is the cruise you need to be on if you want to take a big gay cruise with thousands of other Speedo-clad gay guys. Atlantis organizes one of the most famous gay party cruise vacations throughout the year particularly in the Caribbean (in January and April) and in the Mediterranean (in July and August). It may not be for everyone, but one thing's for sure, this is where you want to be heading if you want a high-energy party for your next trip!
5. Coda Tours
Coda Tours is the best gay tour company for the over 50s. They organize small group LGBT tours that are all-inclusive and destination-focused. Group sizes range from a minimum of 2 up to a maximum of 18. The groups include a mix of gay men and women as well as singles and couples. Coda Tours' style of travel is elegant without being opulent, refined without being pretentious, and insightful without being tiresome.
6. Detours
Detours focus on epic gay adventure travel for gay men with no fewer than 50 gay group trips taking place throughout the year! We love Detours because it's a company set up and led by travelers who love nothing more than, well, traveling! They also offer more affordable trips because they cut out middlemen, which enables them to keep their operating costs down. Detours also put a focus on being travelers, not tourists, by traveling in a relaxed and unhurried fashion. This allows for plenty of spontaneity and opportunities to meet new people.
Be mindful of companies that claim to be LGBTQ friendly but are simply saying they are for their marketing. Unless you know for certain that a company is gay friendly, we encourage you to challenge them on this – What's their experience dealing with gay travelers? Do they work with local gay guides? What do they do to guarantee your safety in a country without spurious LGBTQ laws?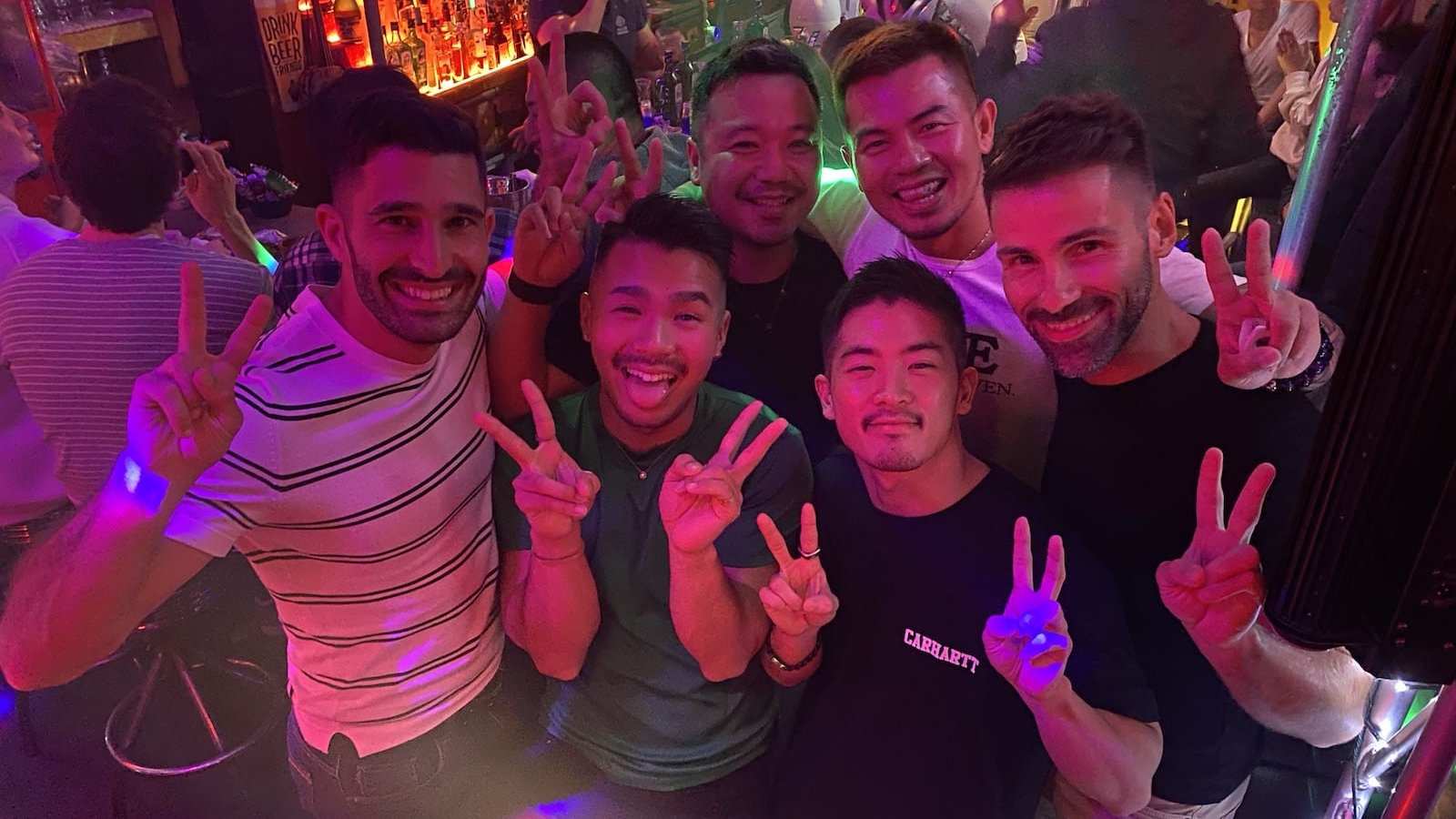 Top gay travel apps
"Back in my day, we only traveled with a Lonely Planet guide book to hand!"
Today we've evolved massively to the point where we have everything we need at our fingertips thanks to our smartphones. We've written about our favorite gay travel apps to check out, which we encourage you to read. Below are some of our main tips and important considerations in relation to using gay travel apps:
1. Gay dating apps…are not just for dating!
In countries where being gay is taboo, gay dating apps literally become the gay scene. For example, ad hoc parties are announced by "word of mouth" – ie mainly via Grindr and other social media. In addition, it's a fantastic way to connect and make friends with LGBTQ locals who love meeting foreigners to show them around and practice their English – a win-win for both!
2. In some countries you'll need a VPN!
There are many countries where Grindr and other gay dating apps are blocked. Websites deemed "immoral" (such as Nomadic Boys!), will also be blocked and cannot be accessed unless you have a VPN. Places like Dubai and Abu Dhabi in the UAE are notorious for blocking gay apps like Grindr and other gay-related content. A VPN is also very useful when traveling to countries like China, where most foreign websites/apps are blocked, such as Facebook, Whatsapp, Dropbox, and Instagram.
A VPN is a way to bypass the local Government's Firewall by routing your device's internet connection through a server located outside of your country. This, therefore, means that when your data is transmitted to the internet, it comes from the VPN rather than your computer. It's also a fantastic way to browse the internet anonymously, which is super important in countries like Lebanon, Turkey, Indonesia, and Russia where the local Government heavily monitors everyone's internet usage.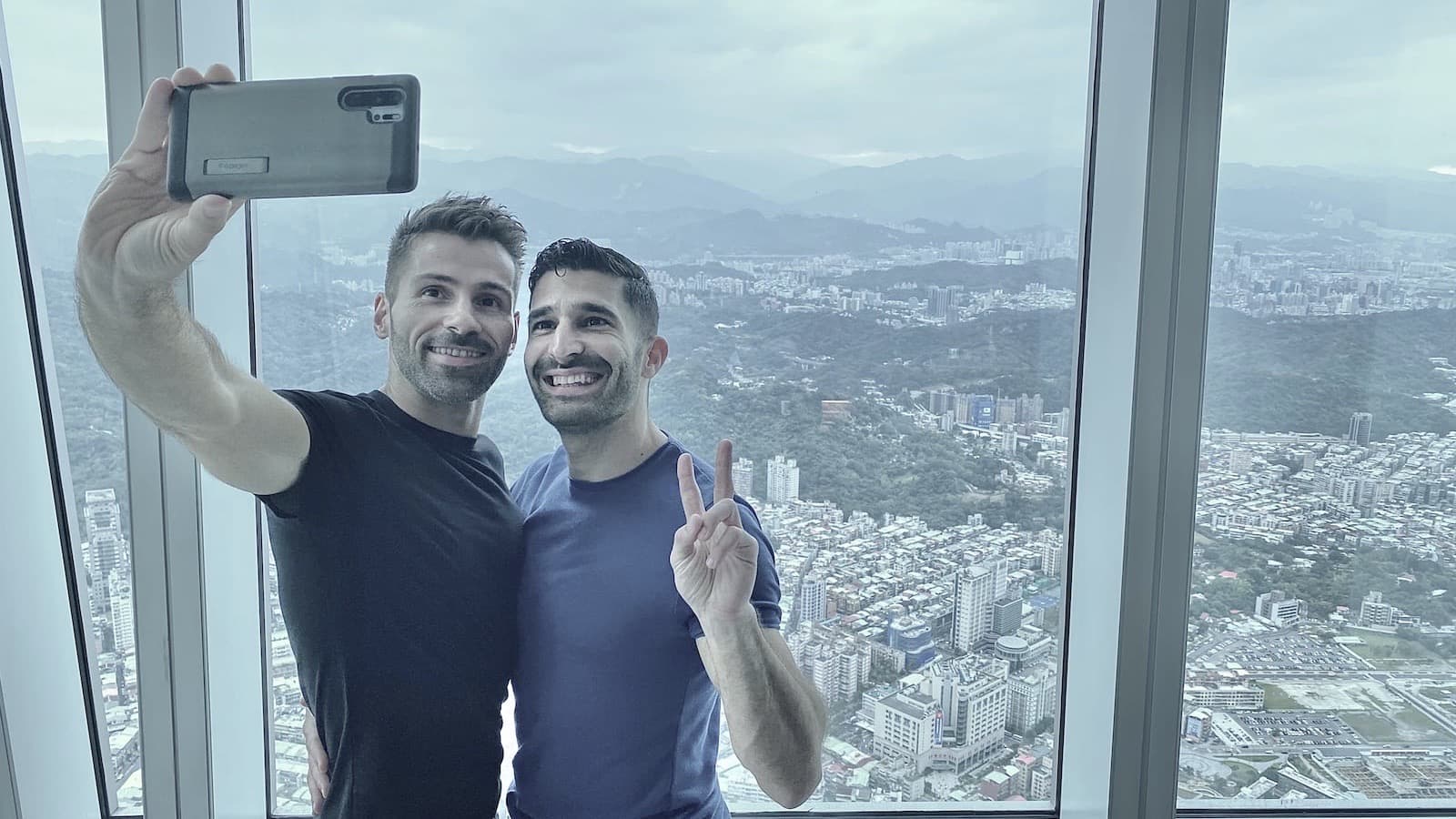 Gay travel packing
Yes you need to pack all your many outfits and Speedos but you'd be surprised at other important things you need to take into account when deciding what goes in your checked luggage, carry-on or avoid taking altogether:
1. Plan for safe fun
Pack plenty of jack rubbers and lube – and aim to use them! In most countries outside of West Europe and North America, sexual health clinics are often severely under-resourced by the government or may simply not exist! Yes, you may be on PrEP but it doesn't make you immune from contracting something else. In places where there is no easy way for the LGBTQ community to get tested, that cutie you've taken back to your hotel room may end up giving you something more than just an exciting evening… In short, err on the side of caution, and use rubbers and lube!
A note to add on jack rubbers: make sure you pack the correct size for you! In much of Asia, we struggled to find the (ahem!) correct size, which made things quite painful!
2. Be mindful when packing your toys
Your carry-on is going through that security conveyer belt and stands a high chance of being stopped and publicly checked if some of your toys get confused for a weapon!
If you're not too comfortable with this, it would be better to pack said toys in your checked luggage to minimize any embarrassment when going through security.
3. Reconsider packing your poppers
Poppers are in fact illegal in many countries, which therefore risks getting you into trouble if a security officer ever picks up on it. If you choose to take on this risk, it may be better to pack it in your checked luggage. However, it would be safer to reconsider packing your poppers altogether and leaving them at home. Officially, they are not allowed in either carry-on or checked bags because they are highly flammable solvents.
4. Don't pack any drugs!
This goes without saying! Better to be safe than sorry and some countries even have archaic death penalty laws for drug use. In short, it's illegal and will likely result in a hefty fine, criminal conviction, and imprisonment.
When it comes to prescription drugs, make sure you check the legality of drugs you purchased abroad on the FDA website.
5. Traveling with PrEP and HIV medication: plan ahead
Make sure you top up your PrEP or HIV meds to ensure you have enough to at least cover you for the duration of your trip with some leftovers, just in case! Getting PrEP, for example, in some countries is next to impossible and/or super expensive, so make sure you plan ahead!
Make sure you also check how much medication you're allowed to take to your destination. In some countries it's limited to 3 month's supply, in others (like Japan) it's just 1 month. Some places, like Dubai, are even more strict and require you to pre-register any prescribed or over-the-counter medicines on their online form with a penalty of detainment if you don't.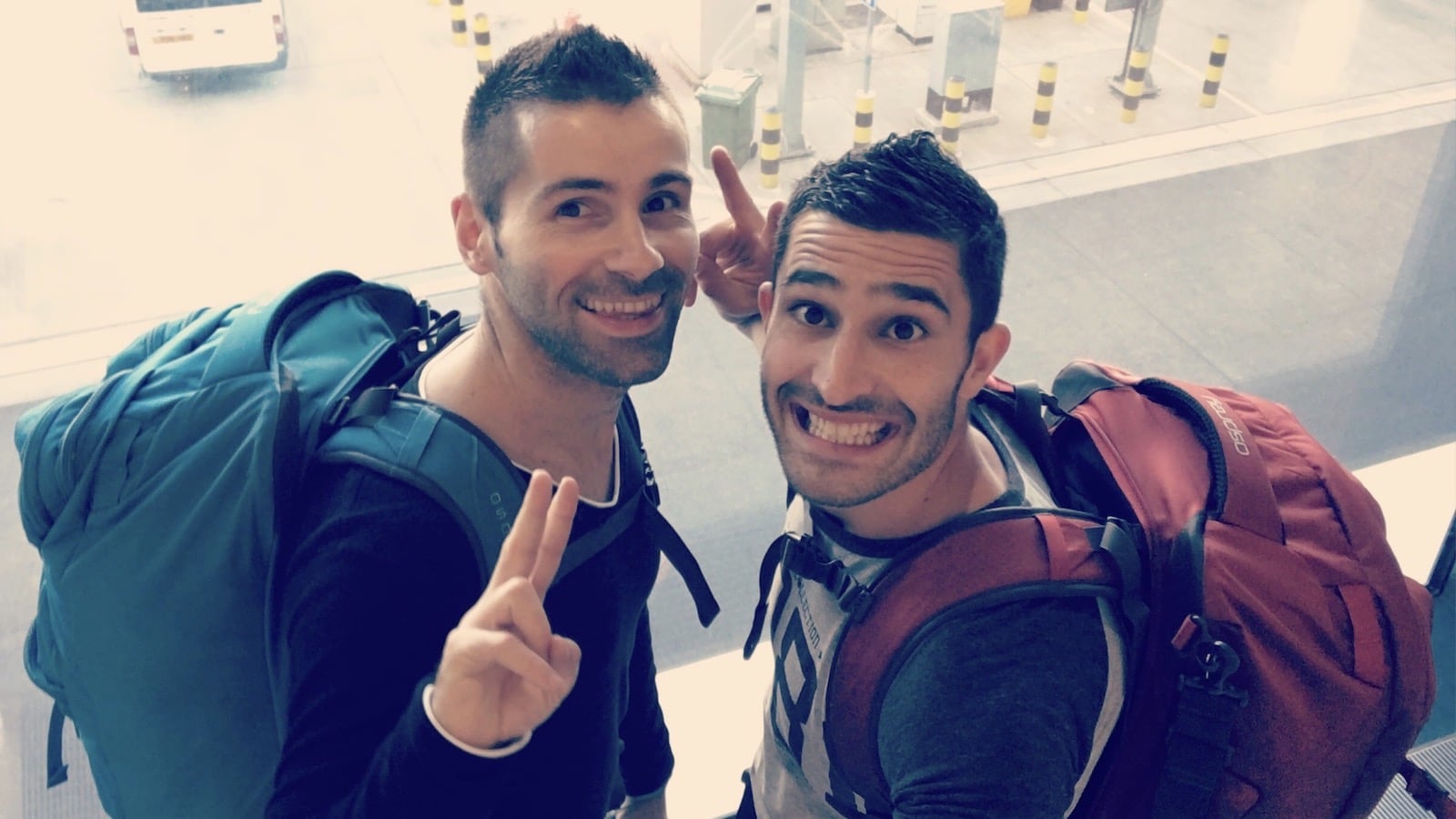 Best gay travel destinations
A question we get asked all the time – "which is your favorite place in the world"…and we still never know how to answer it.
We love so many places for different reasons – some for scuba diving, others for food, people, gay parties, and trekking. Therefore, in this section, we summarise some of our favorite ever destinations we've been to together and hope they inspire you to also check them out. On that note, be sure to also check out our awesome and super detailed gay travel inspiration page.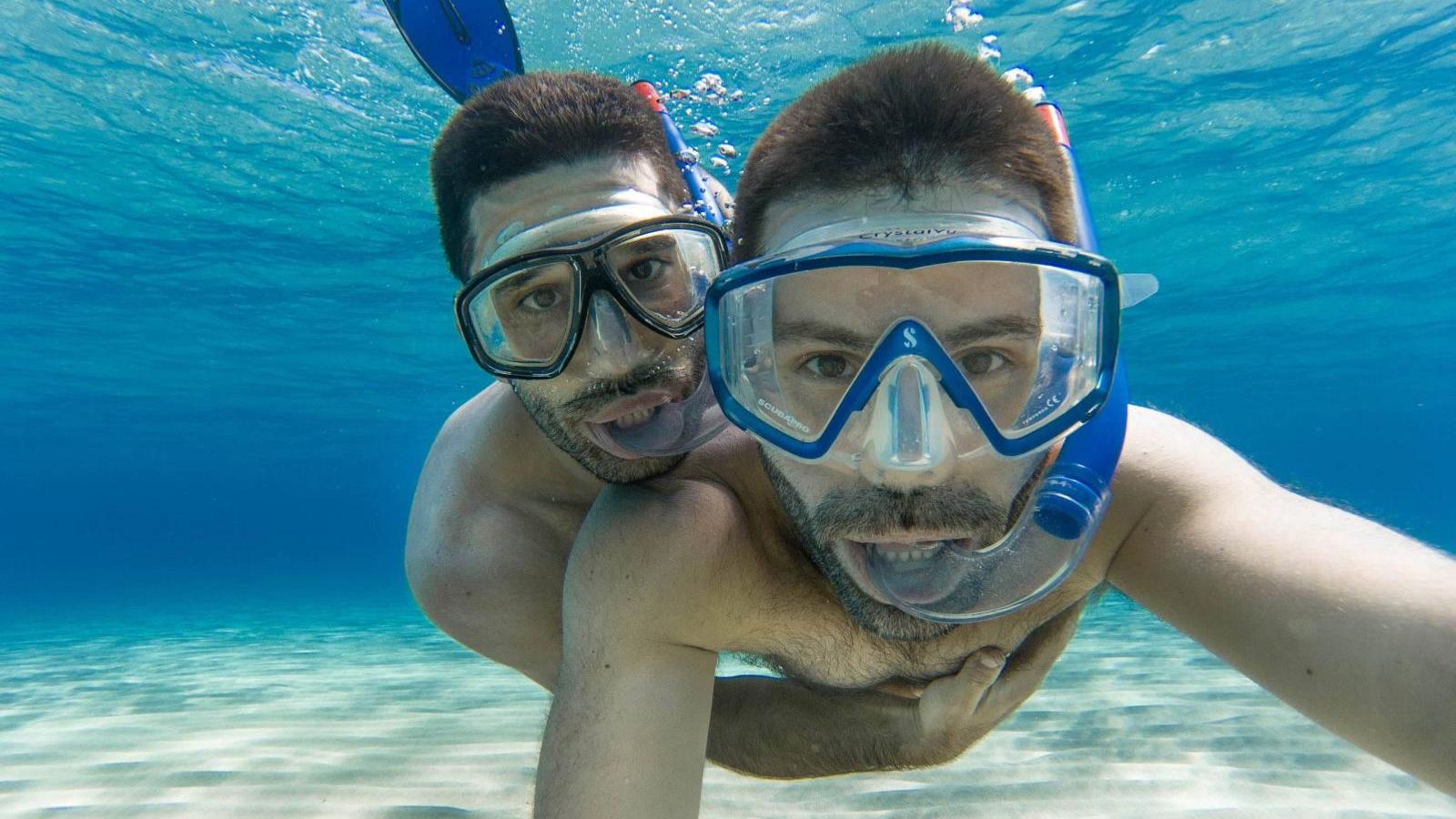 Best gay travel bloggers to inspire you
We've met a whole bunch of awesome gay travel bloggers along our Nomadic Boys journey along with some terrific gay Instagrammers. Each one specializes in something particularly unique depending on what you're looking for.
We highlight below some of the best ones we think you should check out: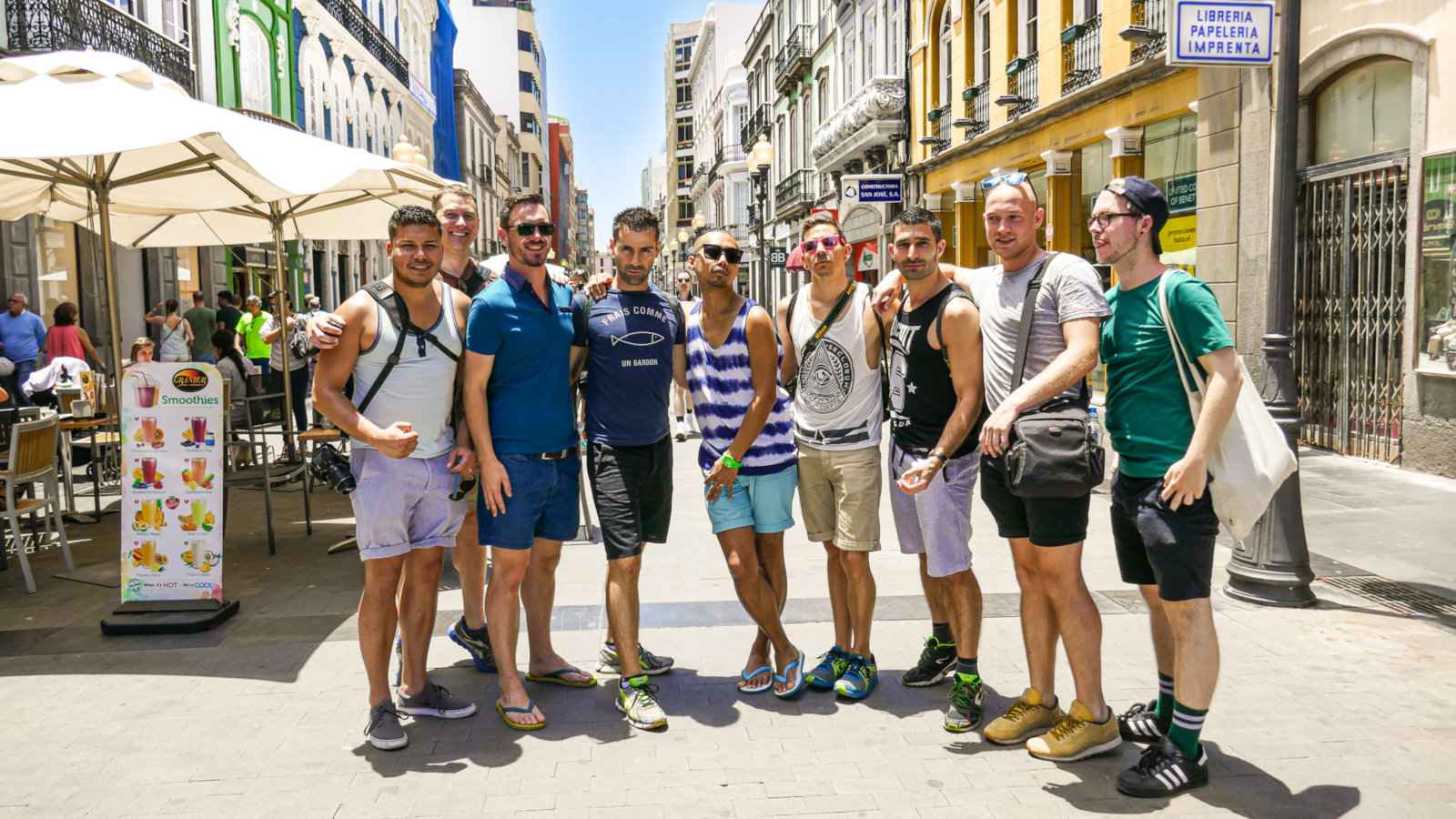 The most dangerous destinations for gay travelers
Sadly there are many places in the world where being openly gay is very dangerous. In fact, there are at present 69 nations in the world where being gay is illegal, the majority of which are in the Middle East and Africa. Thankfully, not all of these countries enforce these awful laws, though the fact that they remain is of course, awful!
Examples of countries we've been to which have anti-gay laws that are not enforced include Singapore, Malaysia, Sri Lanka, the Maldives, and Myanmar.
We also found that in places like the UAE (home of Dubai and Abu Dhabi) where anti-gay laws are usually enforced, there can be an element of leniency towards gay tourists. In other words, the death penalty for being gay may be on the books, but, the worst-case scenario for a tourist is likely to be a fine and/or deportation. We are not in any way defending these dreadful laws, we're simply stating how they have been generally applied in practice.
We set out below the list of countries that have capital punishment for being gay, whether sanctioned by a court of law or extrajudicially by governmental authorities. As such, these are the places that LGBTQ travelers may want to think twice about before visiting:
Chechnya (part of Russia)
Saudi Arabia
Afghanistan
Iran
Brunei
Nigeria
Somalia
United Arab Emirates
Mauritania
Iraq
Syria
Yemen