TERMS OF USE: There is a chance that some of the content on this page has changed since it was last updated. By reading this article, you consent to our Terms of Use and Disclaimer. Happy Travels!
DISCLOSURE: Some of our posts may contain affiliate links which we may receive a commission if you choose to book something through one of our links.
Recently, a 99-year-old Scottish man proved to the world he can still tango, stunning crowds at the World Championship. It just goes to show how timeless this UNESCO listed dance is. From its seductive roots to its resonance in pop culture, tango has proved time and time again that it is a dance for the ages.
Cut to Seb and I nervously walking into the dance studio for our first queer tango lesson. We'd managed to find time in the middle of sightseeing around Buenos Aires, dead excited to learn queer Tango and honour the Latin culture. Well, what we expected to be an easy-going afternoon, filled with laughter and cheer, turned out to be exhausting! But it certainly was the most romantic, sensual and intimate dance we've ever experienced in our 10 years together. With the tango, you have to give passion. You have to tell a story. It's emotional. Powerful. And it certainly isn't for the faint-hearted…
The origins of queer tango
Initially, in the 1880s, tango was originally danced between 2 men in the back alleys of Buenos Aires. This is because there was a shortage of women at the time amongst the immigrant population. Therefore, the only way for men to get with a woman was either via prostitution or to impress her with some sultry dance moves. Therefore, the men practised with each other!
Sadly, since the late 1800s, same-sex tango dancing got lost in Buenos Aires… until the 2000s, when queer tango milongas (tango clubs) started to pop up, offering classes for the LGBTQ community.
We were fortunate to see this very handsome group of guys perform some same-sex tango for us when we visited Buenos Aires:
What is tango?
If you've ever watched reality TV shows like "Dancing with the Stars", then you're probably already familiar with this sensual dance. It is a dance where participants get to indulge in improvisation and spontaneity. Usually performed by a woman, dressed in a tight-knit gown, with a man, suited and booted for the gawds!
The tango embodies sexuality and expression. It is the result of a combination of the German Waltz, Czech Polka, Polish Mazurka, along with Bohemian Schottische with the Spanish-Cuban Habanera, African Candombe and Argentinian Milonga. It originated in lower-class districts of Buenos Aires and Montevideo. The words "tango" and "tambo" around the River Plate basin were initially used to refer to musical gatherings of slaves, with written records of colonial authorities attempting to ban such gatherings as early as 1789.
It typically follows a leader-follower pattern. The leader gives direction, and it is up to the follower to respond. The more basic conservative version of the tango is in with open embrace where there is space between the two bodies. The more traditional version is danced with close embrace where the lead and follow connect chest-to-chest.
The tango has become such a prominent cultural symbol of Argentina and Uruguay that in 2009, both countries made a successful application to have it included in the UNESCO Intangible Cultural Heritage list.
During our big trip in Latin America, we tried out queer tango classes in not only Buenos Aires (see below) but also a one-off class taking place at the iconic Teatro Solis in Montevideo:
Our experience dancing queer tango
We went to the queer tango milongas of San Telmo in Buenos Aires and did a few beginners classes in each, then joined in with the freestyle dancing with everyone else afterwards.
Gazing into your partner's eyes, grasping his hands and allowing yourself to be guided by the tantalising music is one of the most sensual experiences we had together. Plus, the chance to do improv through dance makes the experience even more fun! Sometimes, it's just as alluring to turn your back on your partner's advances as it is to succumb to them. It's all in the chase after all!
We took turns in being the leader – as neither of our egos could handle giving the other one that kind of power for too long. Yet, honestly, we both enjoyed being the follower. It wasn't as much of a submissive role as one would initially think…!
By the end of the classes, we were a sweaty mess! Though, we had a lot more endorphins than if we had just gone to the gym or done a yoga class. The dancing just energises you, and despite feeling exhausted, we were almost tempted to go out clubbing afterwards; after all, we had some new sexy tango new moves to show off!
Our aim is to get to the level of our hunky friends Juan and Rodrigo, who we watched performing same-sex tango in Uruguay:
Where you can learn to dance queer tango
There are many fabulous places you can take queer tango classes both in Buenos Aires along with a few more we found in New York, London and Edinburgh:
Tango Queer in Buenos Aires, Argentina: has an LGBTQ tango class every Tuesday evening from 8:30pm, which is then followed by freestyle dancing, as well as a live show. We tried and loved it because they accommodate all levels (including us beginners!) Tango Queer takes place at the Maldita Milonga, located at Perú 571 in San Telmo.
La Marshall in Buenos Aires, Argentina: another queer tango milonga in BA, which has an LGBTQ class every Wednesday evening from 8:30pm, followed by freestyle dancing, which goes on late into the night. La Marshall is located at Yatay 961 in the Villa Crespo neighbourhood.
Queer Tango New York, USA: the Meetup group have classes taking place on Wednesday evenings from 7pm for all levels. They simply ask you come with an open mind! We love that they also have weekly "Open Tango" sessions every Thursday evening in venues around Times Square.
Queer Tango London, UK

: anyone can lead, according to the Queer Tango dance studio in London! With beginner classes, dance nights filled with Latin music and competitions, the Queer Tango classes in London are not one to skip over. Classes take place on Monday evening.

Queer Tango Edinburgh, Scotland: with a slogan like 'Queer can be who you are, what you do, how you dance. Tango for everyone', it's no wonder the Edinburgh tango class is one of the best! Classes take place on Wednesday evenings between 7-9pm. As a bonus, the first hour of your first class is free.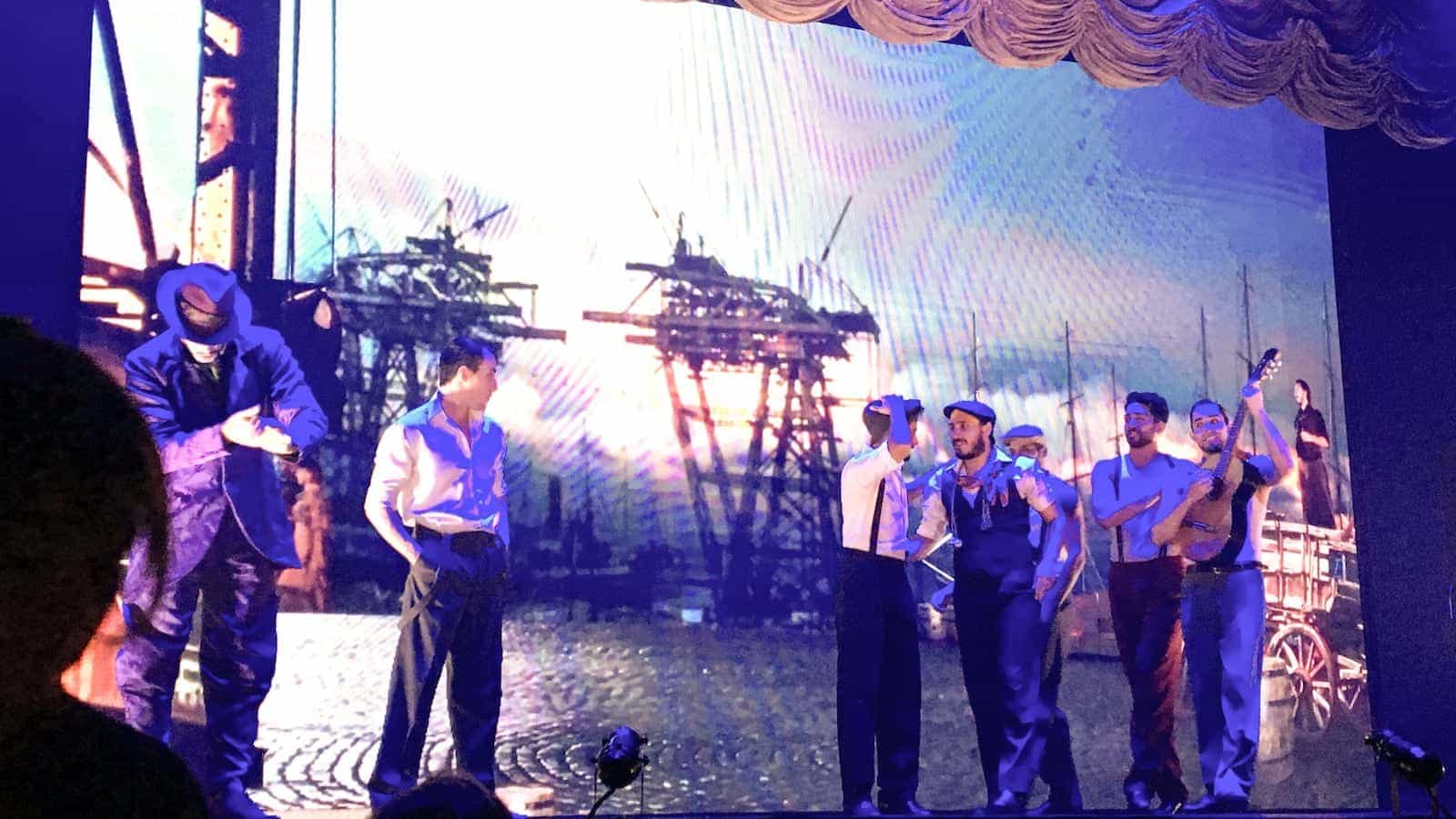 What are the best queer tango festivals?
We've got queer theatre festivals, gay movies festivals, and let's not forget the annual Pride parades. Yep, us homosexuals can't get enough of our festivals. And why not, we deserve it!
The queer tango festival is all the rage in Buenos Aires. Yet, did you know that other cities have their own tango-centric celebrations? Some of our favourite ones include:
Queer Tango Festival in Buenos Aires, Argentina (November)
When it's November in Buenos Aires, we think of one thing, and one thing only. The Queer Tango Festival! There is no better place to practise the craft than from professionals who are saturated with Latino culture.
The festival includes discussion panels, workshops and competitions that grip the entire city. Whether you're a beginner or a seasoned expert looking for a new challenge, the Queer Tango festival is the place to be! Also note, there is a similar Queer Tango Festival taking place next door in Montevideo at the same time.
The International Queer Tango Celebration in Bochum, Germany (June)
Germany has a fantastic queer tango festival. Their slogan 'When tango met freedom…queer tango was born' – is truly inspiring! We love it because it perfectly encapsulates the feeling that the tango gives: exuberant liberation!
This festival has 8 workshops, a panel discussion, 2 dance lessons and 5 milongas devoted to it.
Queer Dance Festival in St Petersburg, Russia (May/June)
We know, we know. Russia? Queer festival? It's surprised us too!
But, as we said, tango is all about liberation. And for the LGBTQ community in Russia, this couldn't be more important. We think it couldn't be more appropriate for queer folk in St Petersburg to open and come alive through the art of this dance.
Paris Queer Tango Festival – Paris, France (July)
It's in its 6th year on the Paris scene! The Paris Queer Tango Festival spans 4 days of dance and fiery improv. Also referred to as "La Vie En Rose", the festival bridges together life, friendship and love.
The festival includes workshops for all levels, with instructors who preach about the importance of expressing yourself through the art of movement. The instructors include expert tango dancers from all over the world.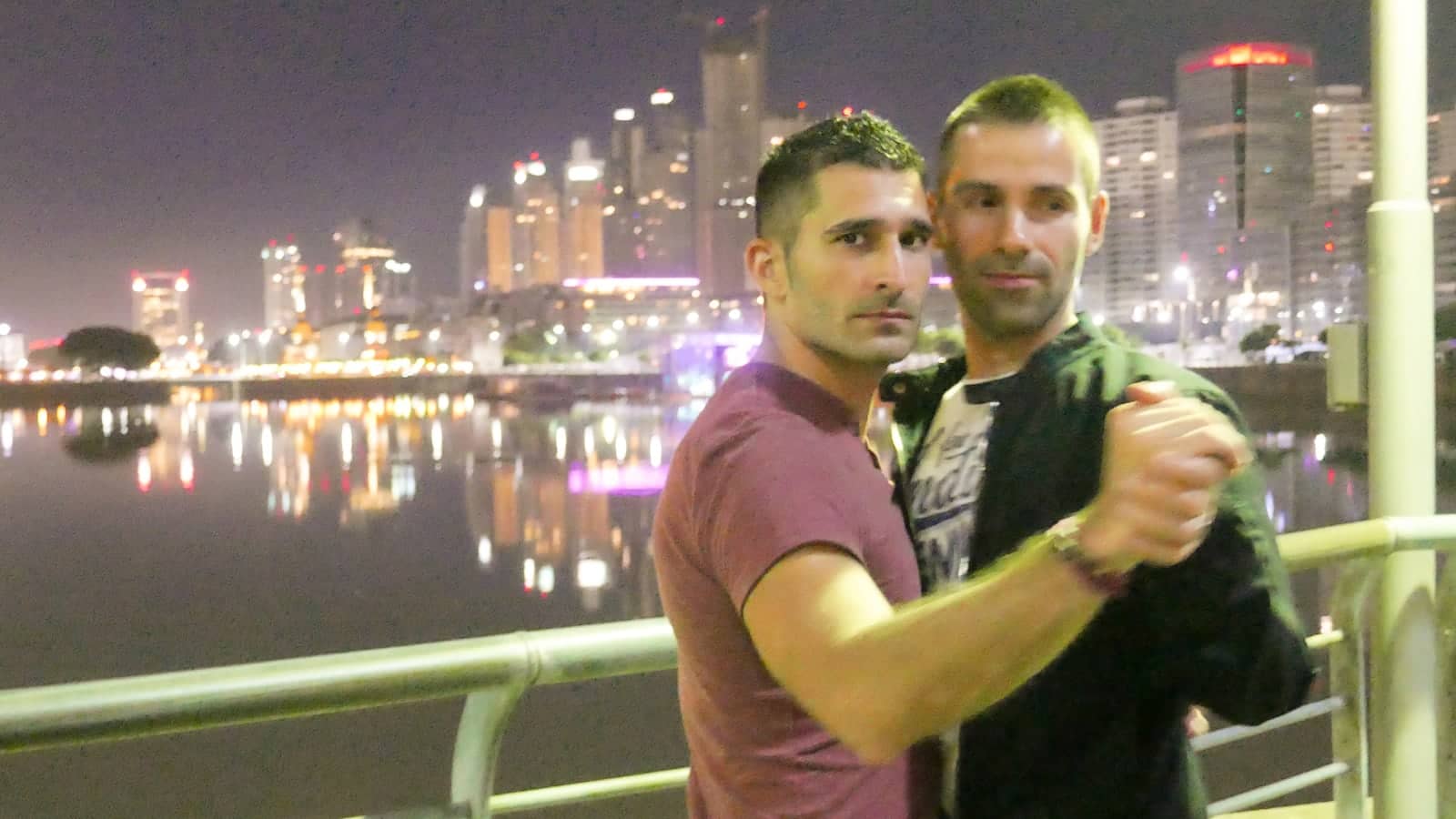 ---
Like this post? Pin it