WE LOVE THAT YOU WANT TO REACH OUT TO US!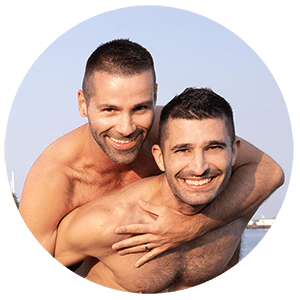 If you've got any questions, feel free to contact us using the form below. We're always happy to help and answer any travel related questions.
If you need any help planning your trip, we have tons of information on the blog which should answer most of your questions. Check out our gay travel resources page for advice, tips and useful resources to organise your trip.
We also have gay travel guides and insightful stories for every country we've visited. Check out our Destinations page to get an overview of our experiences in each place.
We love interacting with our readers so please reach out to us on our social media and let's travel the world together:
DON'T MISS OUT!
Join our newsletter
Subscribe now to receive in-depth FREE travel guides, along with inspiring stories, savvy planning tips, and exclusive discounts on gay tours.