TERMS OF USE: There is a chance that some of the content on this page has changed since it was last updated. By reading this article, you consent to our Terms of Use and Disclaimer. Happy Travels!
DISCLOSURE: Some of our posts may contain affiliate links which we may receive a commission if you choose to book something through one of our links.
Which are your favourite gay apps for traveling?
We get asked this a lot.
Since we began traveling in our more (ahem!) junior years, smartphones didn't even exist…Cue our elder Millennial lecture about the good old days…
Back then, the Internet was limited to email, ICQ, and Windows Live Messenger. When it came to traveling, we simply had a Lonely Planet guide, a compass (for the geeks amongst us), an alarm clock on our wristwatch, a walkman with a few spare cassette tapes, those old-style cameras, and a few spare negatives… (and naturally, plenty of spare condoms/lube, let's not leave out the essentials!)
In this day and age, our iPhones have pretty much become our main go-to item for almost everything, with apps to cover all the things above, and more. Whilst we appreciate this has made us lazier (that conversion of Indian rupees to dollars, forget doing it in your head, just whip out the smartphone and voila!), it's also made us more efficient with both time and how we spend our money.
After many years of traveling all around the world, we've put together our top favorite gay travel apps we love using and have become so dependent on. A few points to bear in mind:
we've included the non-gay-specific apps that have become such an important part of our travels that without them, this list feels incomplete!
we've left out obvious ones like the Calculator, Camera, Contacts, Torch, and Alarm clock apps.
01
MISTERBNB: the gay Airbnb
Misterbnb is the Airbnb equivalent for the LGBTQ community…


It is one of our favorite gay travel apps for planning because, unlike Airbnb, you know your host is gay (or at least gay friendly). It's also handy because your host will most likely show you the gay scene.
It's very easy to use and the website also offers useful destination gay guides. Once you've signed up, you can download the app, or use the mobile-friendly version of their website and choose a stay.
Bonus: if you sign up with this link, you will get a $15/£10 travel credit to use towards your first booking.
---
02
GRINDR: connecting with gay locals
Whether you're a solo traveller or a couple in an exclusive relationship, Grindr is a must, particularly when travelling to places where being gay is not accepted, or worse, illegal.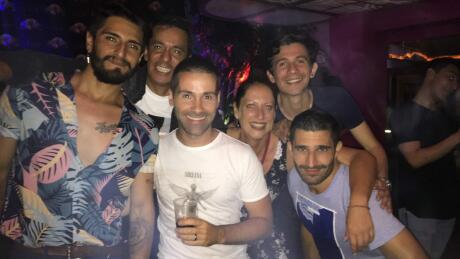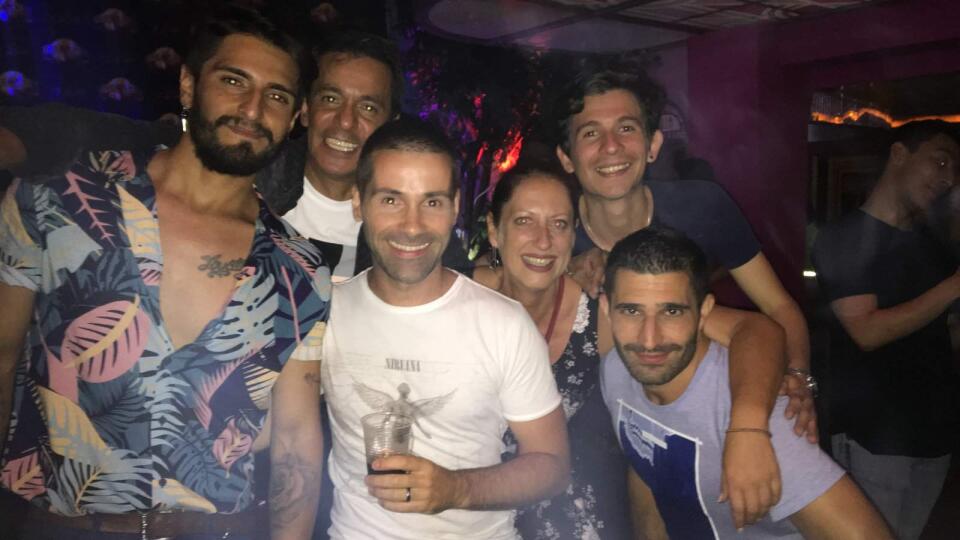 For most of us living in western Europe and North America where there is a very developed LGBTQ scene, and being gay is legal and very much accepted by society, Grindr is mainly used as a dating app for fun encouters. However, when travelling to a country outside this pink bubble, we found that Grindr literally "became" the gay scene, and was more an important way of finding out about any underground gay parties happening as well as connecting with LGBTQ locals.
When we were travelling in Russia on the Trans Siberian railway, visiting places like Yekaterinburg and Irkutsk where there are no gay hangouts, our friends told us that we needed a Grindr profile to get the local 'word' on what's happening. We had never thought to do this beforehand. When it used to be illegal to be gay in India, we used Grindr to find out to discover the gay parties taking place in Delhi – without it, there was no other way for gay travellers to find out about them unless you already knew people locally.
Some of the best friends we've made in each new place we've visited has been from Grindr, whether it was in Beijing, Buenos Airest or Bucharest. We applaud it and love the fact that it makes meeting locals so easy.
Also, note the many other gay dating apps, usually depending on where you are (and of course, what you're into):
Hornet: usually more popular than Grindr in Russia, Turkey, Brazil, France and Mexico.
Scruff: more popular for in their 30s and older.
Blued: very popular in Asia, especially in China.
Planet Romeo: particularly popular in German-speaking countries – consider using this one if you're in Berlin, Munich, Cologne, Zurich or Vienna.
But ultimately, when it comes down to it, Grindr is the main one that almost every other gay man in the world is likely to have, which is why we headlined this section with it.
---
"Coronavirus? No problem, I'm on PrEP!"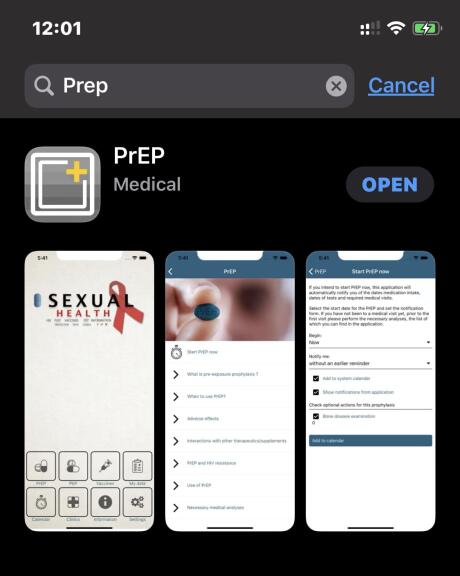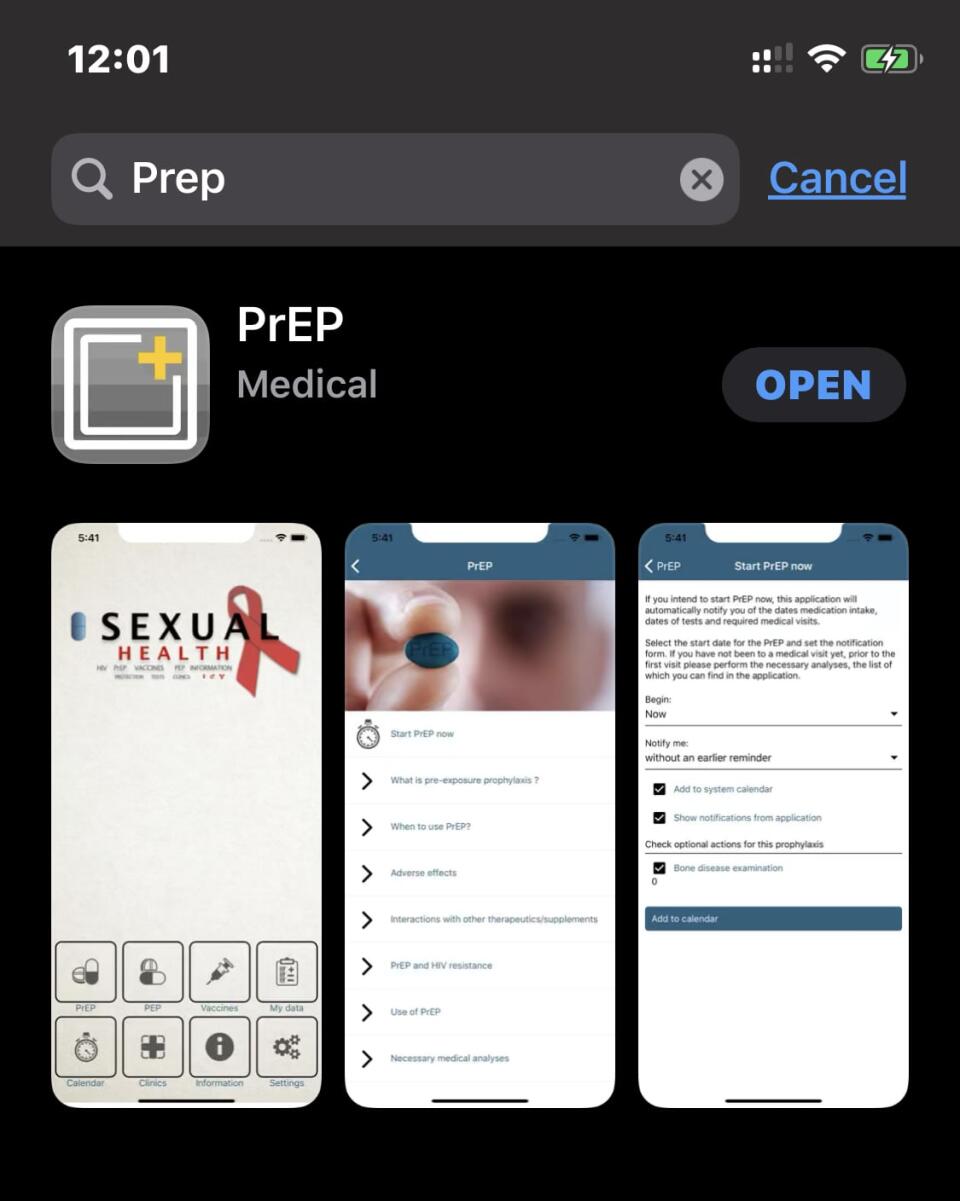 …a legit comment we heard at a gay bar in London one cold February morning in 2020…!
Whilst we're not here to discuss or pass judgment on anyone who is or who is not taking PrEP, one thing's for sure, it's massively altered the way we gay boys approach and prepare for safe encounters. "Negative on PrEP" has become so prevalent across the gay dating app world and interwoven into modern-day gay culture. As far as we're concerned, anything that promotes safe fun and helps to minimise the spread of HIV infections (when taken with all the precautions and checks of course!) is something to be celebrated!
So what has this got to do with travelling? Well, let's face it, when on holiday, chances are, we're all going to be more active.
If you're taking PrEP daily or on-demand (event-based dosing), it's easy to lose track of when to take your blue pill with all the change of timezones when travelling. One of the best apps that we've found, for gay travellers taking PrEP to keep on top of things, is this Thai/Polish app, which is simply called "PrEP". When you search for "Prep" in the app store it will come up as the first one in the category of "Medical".
We love this app because it also gives you invaluable information about PrEP, PEP and vaccines. However, information about local clinics is at the moment only limited to Poland and Thailand.
To use, you just need to enter your details within the app, then set the start date/time of your first pill, and the daily reminders will then pop up on your phone.
---
If you're heading to countries with dubious anti-gay laws, a VPN is a must for all LGBTQ travellers.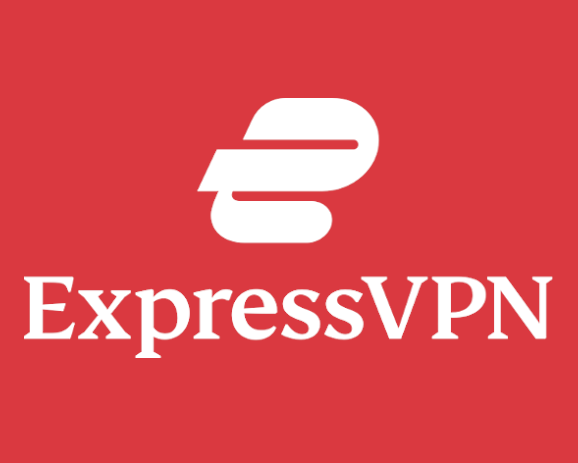 Sadly, many countries in the world monitor Internet use in quite an invasive way. China is the classic example, where almost anything Western is banned (Twitter, Facebook, Google, Instagram, Dropbox etc…!).
Government monitoring of the Internet is also prevalent in most of the Islamic and Arabic countries, where gay apps like Grindr are banned. Examples include Lebanon, Abu Dhabi and Dubai.
Therefore, if you want to access any banned websites or apps, you first need to install a "Virtual Private Network" (VPN for short) on your device, then use that to go online. The way it works is by connecting to the Internet via a foreign server which allows you to access "banned" websites/app. For example, the VPNs we used when we were in Beijing (China) would connect to the nearest server they could find that is not subject to government Internet monitoring – usually in Hong Kong.
A VPN is also very handy if you want to watch your favourite TV channels online which otherwise cannot be accessed outside of your country.
Another vital reason we strongly advise using a VPN no matter where you go is because using a VPN allows you to browse anonymously. The VPN essentially creates a sort of "data tunnel" between your local network and the website/app you're trying to access, masking your location and IP address, so your online actions become untraceable.
Thankfully VPNs are cheap and easy to set up. Our favourite go-to VPN that we now use is ExpressVPN. It's the most user-friendly to install, with over 160 server locations. They offer a 7-day full money-back guarantee trial, which is what got us.
---
05
GOOGLE MAPS: to find the nearest gay bar
We found Google Maps to be the most accurate and user-friendly of all the map-based app.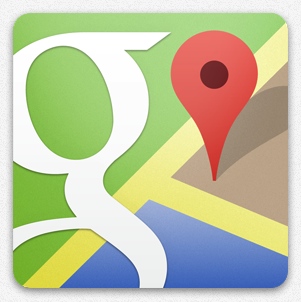 It allows you to download the maps of a particular place for offline use, which is super handy!
Google Maps has been one huge lifesaver for us during our travels in Asia, especially when travelling in India when tuk-tuk drivers frequently tried to take us to the wrong destination so they could get a commission.
Google Maps just keeps getting better and better all the time, and as a result, we rely on it more and more. We love that you can pre-download the map of the area you're going to visit, allowing you to use your phone as a GPS during a road trip. You can easily find gay bars, gay clubs or gay hotels with the search function which comes very handy. In our road trip in Northwest Argentina, Uruguay and in Puglia, South Italy, we relied heavily on Google Maps to navigate our way around.
In addition, Google Maps gives you the best route to cycle, walk or take public transport to your destination, which makes it even more valuable. For example, trying to navigate our way from Berlin's airport to the city centre was an absolute breeze thanks to Google Map because it has the latest information about any diversions, closures etc, so it was able to suggest the most efficient routes to take. In most cases, we've found ourselves being savvier than locals when it comes to directions as a result of Google Maps.
---
06
TRANSFERWISE: a credit card to use money abroad
A credit card you can use anywhere in the world with no exchange fees to pay in other currencies!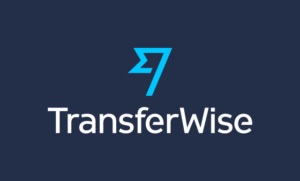 TransferWise is a way to set up borderless accounts to enable you to send and receive money in the US, UK, Europe, Australia, with more countries being added over time. Unlike your local bank and Paypal, the fee is cheaper and the exchange rate muuuuch fairer on TransferWise.
If like us you send and receive money a lot abroad, you'll no doubt have shared our frustration with Paypal's whopping fees and unfair exchange rates. TransferWise instead offers the exchange rate on the day and charges a much lower fee. The app is also very easy to use.
TransferWise also has a Mastercard credit card you can use anywhere in the world, using the real exchange rate. It's similar to Revolut – another travel gem we rave about, but we found TransferWise to be more global than Revolut and better for us.
---
07
VIVINO: your digital vino-pedia
We never say no to a glass a vino…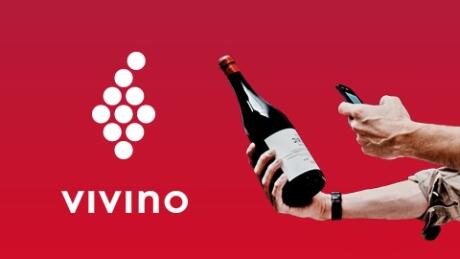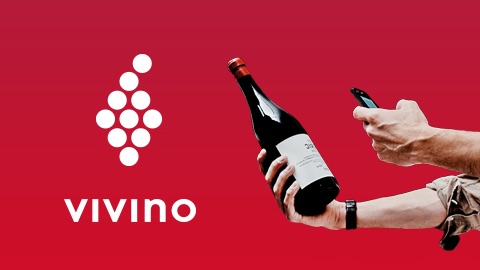 …but the older we get, the more discerning we become with our wine palate.
So, say you're in a Tbilisi supermarket shopping to get a decent Georgian wine (a country that is so famous for its wine production, dating back 8,000 years!) but you can't tell one bottle from the other, simply whip out the Vivino app!
Vivino allows you to take scan the wine bottle label, which it will search up and give you the rating out of 5 (based on other users' reviews), as well as a detailed description about the flavour and estimated retail price.
Vivino is so handy because it helps us decide what each bottle is likely to taste like and whether it is good value for money. The only downside is that it is completely dependent on you having Internet access and cannot be used offline.
---
08
XE CURRENCY: bye-bye calculator!
This is a crucial app every gay traveller needs, especially if like me you can't do simple currency conversions in your head…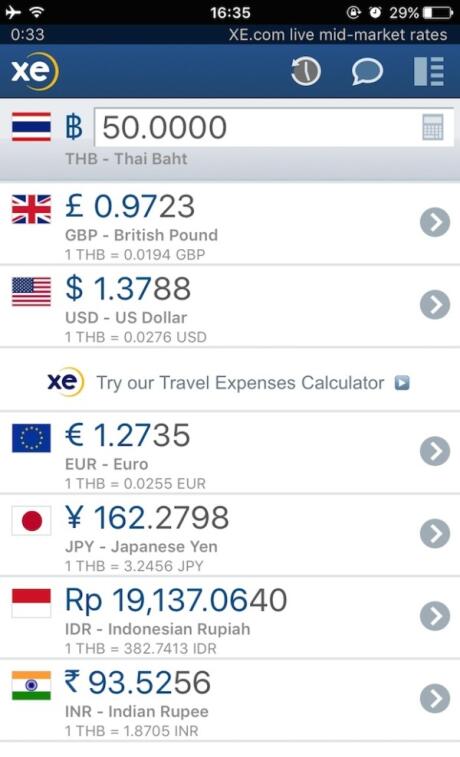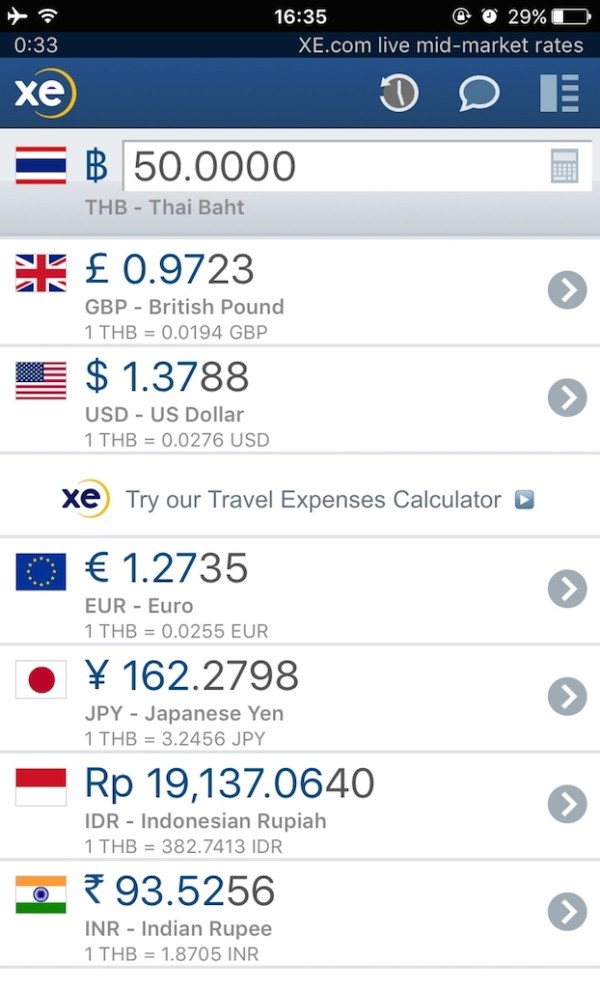 When researching flights, places to stay, transport options, tour costs etc, you're going to be overwhelmed with a mix of your home currency, US dollars and a bunch of local currencies from the countries you're planning to visit.
This app nicely unites everything on one screen and also works offline.
---
09
NETFLIX: for your favourite gay series
The Netflix app has completely changed our lives when travelling, particularly when delayed on a long plane journey or when stuck in an endless immigration line. The app lets you pre-download your favourite series to watch offline. Alternatively, if you fancy a night in at your hotel, you can, of course, tune in to one of the many films in the Netflix library to watch on your phone or tablet.
Netflix works across all devices with one account. So for us, we use Seby's account and log into it from our phones (when at the airport or on the plane), or our laptops/tablets for a larger screen.
We particularly love the Netflix app because it allows us to watch shows relating to a destination we're about to visit on the plane en route. There's also a wide selection of gay series and movies which we love watching. The ones we loved the most that also inspire travelling are:
Narcos: locals hate it, but regardless, we loved watching this before our trip to Colombia to learn more about the background of the cartel wars in the 1980s/1990s.
The Crown: for travellers heading to the UK for their first time, we recommend checking out "The Crown" for a gripping insight about the British monarchy from the 1950s.
Sense8: one of our favourite shows of all time (Handsome Lito oh my my!) with filming locations across Iceland, South Korea, Mexico, Kenya and many more. We rate Sense8 as the ultimate gay Netflix series to inspire wanderlust!
Queer Eye in Japan: we are huge fans of Queer Eye (Antoni….!) and think everyone needs to watch it. Their recent trip to Japan is a fascinating insight into local queer culture and masculinity:
---
10
ESC RADIO: for the Eurovision gays
Every self-respecting European gay guy needs this app!

If, like me, you love to have gay music playing from your phone when in the shower, or while cooking, then you'll love this app. This is the official Eurovision Song Contest radio station that plays all the Eurovision hits 24/7.
It includes the classics dating back to 1956 when the show started, to the present day pre-qualifying entries for the next contest.
Obviously, if you're not keen on Eurovision, then just keep scrolling. However, if like us you're a total Eurovision geek, then our pleasure!
---
MyPostcard allows you to send postcards online from the comfort of your phone.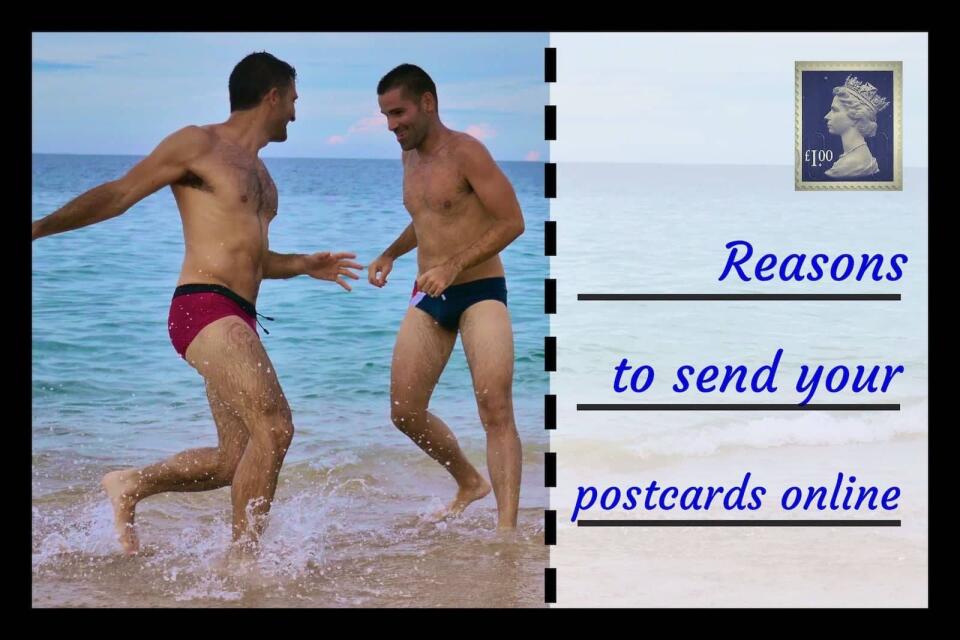 We love sending postcards when traveling, especially to the senior members of our families who don't use the Internet. Traditionally this involves finding a postcard, going to the post office during operation hours, and queuing up to buy the stamps before posting it. Thereafter, you're relying on the postal service of that country for the successful delivery of your postcard. Sadly in most Latin American countries, a lot of our post was never delivered, which meant a lot of time and expense was completely wasted!
Over time, sending postcards online has become very popular because guarantees it will arrive and saves you a lot of time. It also lets you personalize the postcards so you can use one of your images instead of a generic one. You can read more about why we love sending postcards online.
You can download MyPostcard.com on both iOS and Android. You can also claim a free $5 credit to use by entering the code "NOMADICFRIENDS" in the Account section once you've signed up.
---
Like this post? Pin it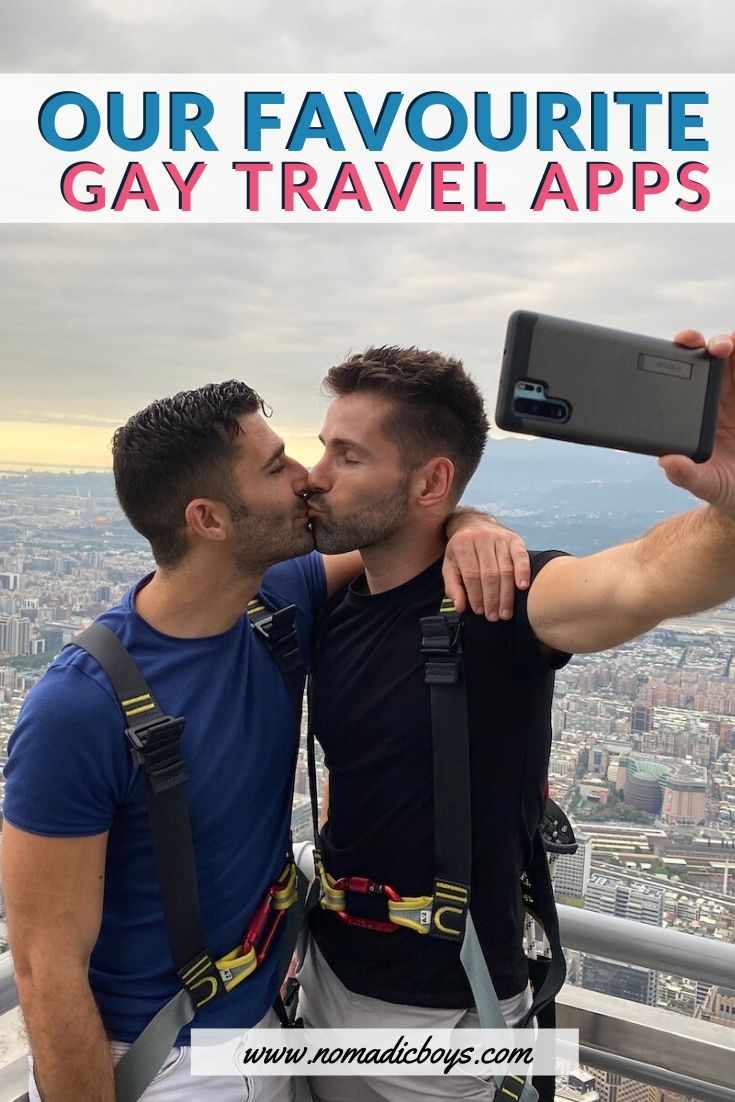 Happy travels are safe travels
We recommend you always take out reputable travel insurance before your next vacation. What happens if you suffer from illness, injury, theft, or a cancellation? Many gay travelers forget about it and regret it when something happens. Better to pay a small price and have peace of mind and not worry.