This is our experience traveling as a gay couple on the Trans-Siberian railway along with practical tips for LGBTQ travelers to Russia.
Travelling on the Trans Siberian train through Russia and Mongolia was always a life long ambition of mine. Since reading about Genghis Khan and his military successes across the region, I've always wanted to explore it.
Big tip for fellow travellers also inspired by the region, check out the historical trilogy about Genghis Khan by Conn Iggulden called "Wolf of the Plains" – it's unputdownable, but also a fascinating insight into this era.
Once I persuaded Seby to begin our big trip in Asia on this magnificent journey, we were off…let's just say of the two of us, he appreciates luxury travel far more and avoids the more impulsive travel choices I make for us, so living in a train for a few weeks was a big step for him!
What is the Trans Siberian?
The Trans Siberian, in short, is the long train journey that goes from Moscow all the way to Vladivostok. It takes 8 days and covers a whopping 5,772 miles. There is also an offshoot of the train that goes towards Mongolia from Irkutsk, which is called the Trans Mongolian Railway. We focused on the latter as we were more interested to explore Mongolia over the eastern extremities of Russia.
You can, of course, break up this gigantic long journey by stopping over at the different cities along the way. We chose to do a layover in Yekaterinburg and then in Irkutsk to explore Lake Baikal.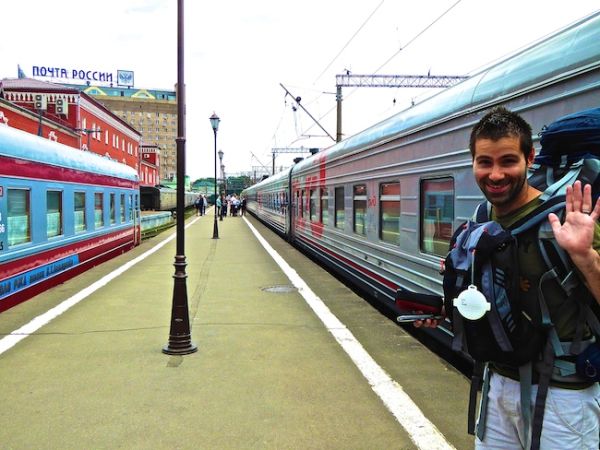 Is the Trans Siberian safe for gay travellers?
The obvious elephant in the room…gay couple travelling through Russia…are you crazy?
Short answer. Yes – but with common sense precautions!
To be honest, Russia is no different than travelling in any other Eastern European country or Arabic country where homosexuality is either illegal or a huge taboo. This is a personal choice for you to make as an LGBTQ traveller. Travelling in such places, you need to go back in the closet, avoid all public displays of affection, get a VPN for anonymous browsing online and consider setting your social media accounts to "private". Some gay travellers criticise us for this and refuse to even entertain the idea of spending pink dollars in such countries.
Whilst we understand this perspective, we also strongly believe it's important to get out there to such countries and be a supportive beacon to the local LGBTQ community who needs your support and encouragement more than ever! We would much rather use our pink dollars to support local LGBTQ businesses and help them thrive rather than choosing to "boycott" them. For more, be sure to check out our article exploring what gay travel in Russia is like and also our article about what it's like travelling as a gay couple in Asia.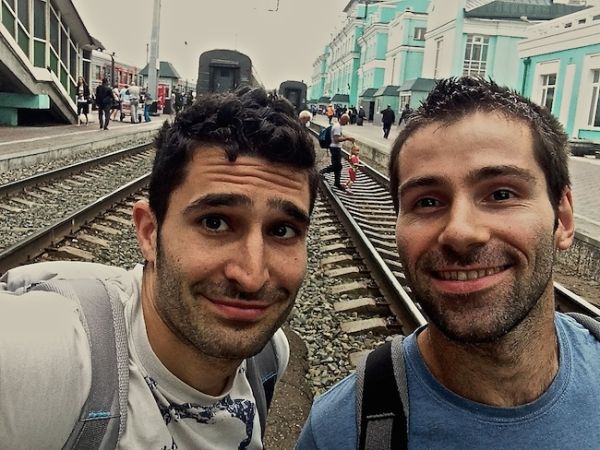 Our fabulous Trans Siberian adventure!
Our Trans Siberian adventure started at Moscow's Kazanskaia train station on 17th June 2014 at 13:10. Timing is important because this mammoth journey spans 7 time zones, so to avoid any confusion, all train times are calculated from Moscow's time.
The first leg of our Trans Siberian adventure was from Moscow to Yekaterinburg (26 hours). After two nights stopover in Yekaterinburg, we took the train to Irkutsk (57 hours).
Our longest stretch on the train was from Yekaterinburg to Irkutsk, totalling: 56 hours. Time spent on the train can be tough. There isn't much to do besides chat with your fellow passengers. Often, we found it difficult to talk with other people on the train due to language barriers – so when that happened, a game of UNO was whipped out and it was game on!
The stillness of the Russian countryside is utterly surreal, with blanket white skies and flat green fields that go on for miles. It's one of the sneaky highlights of the whole trip despite nothing eventful actually happening!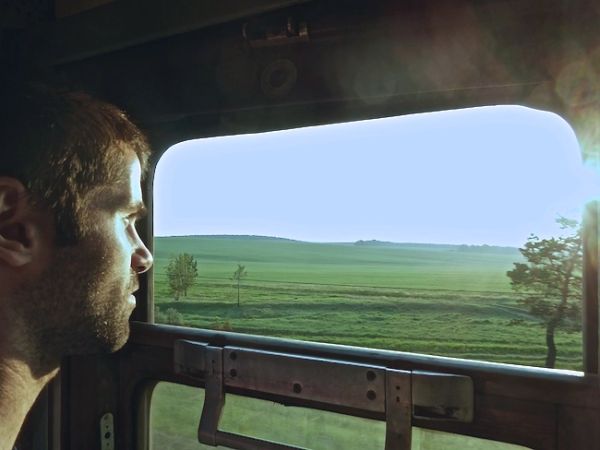 While we often managed to keep in high spirits, we did begin to crave our privacy. It was tiring having to always be aware of our actions and not display any affection. This was one of the major disadvantages of travelling in platzkart as a gay couple on the Trans Siberian.
Other shorter stops made for fun quick walkabouts around the train platforms, in particular at Omsk station. Often, the train would stop next to a field and passengers would disembark to admire the surroundings. Children would dance on the train tracks, and it would almost feel like we were the only people left on Earth.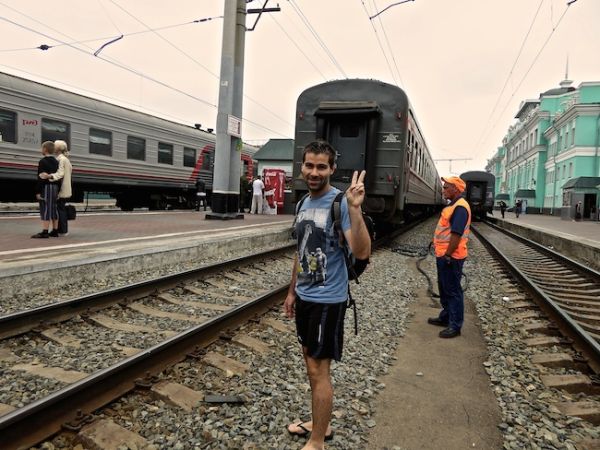 The Provodnitsas!
Each carriage has its own assigned Provodnitsa who is responsible for everyone in their assigned carriage. Dressed up in a classy, blue suit jacket and matching pencil skirt, the provodnitsas are responsible for the smooth operations on board. They check tickets, make sure the carriage is kept clean and serve as your morning wake up call. They're essentially your stern mother figure for when you're travelling on the Trans Siberian!
These ladies are fierce and not to be messed with! Although, they do have a soft spot…if you can manage to find it. They've been known to cheekily sell you vodka (drinking on board is not allowed) if you manage to get on their good side!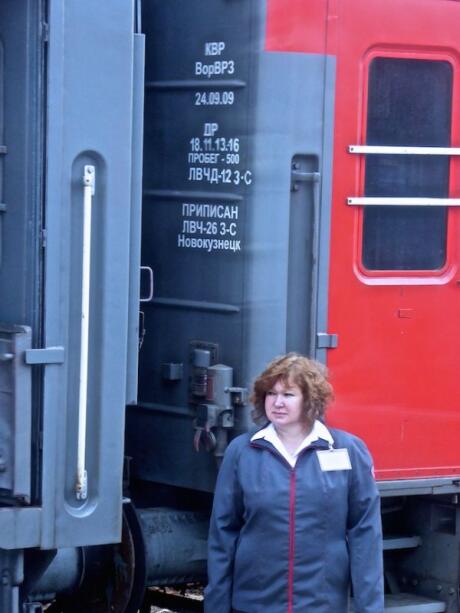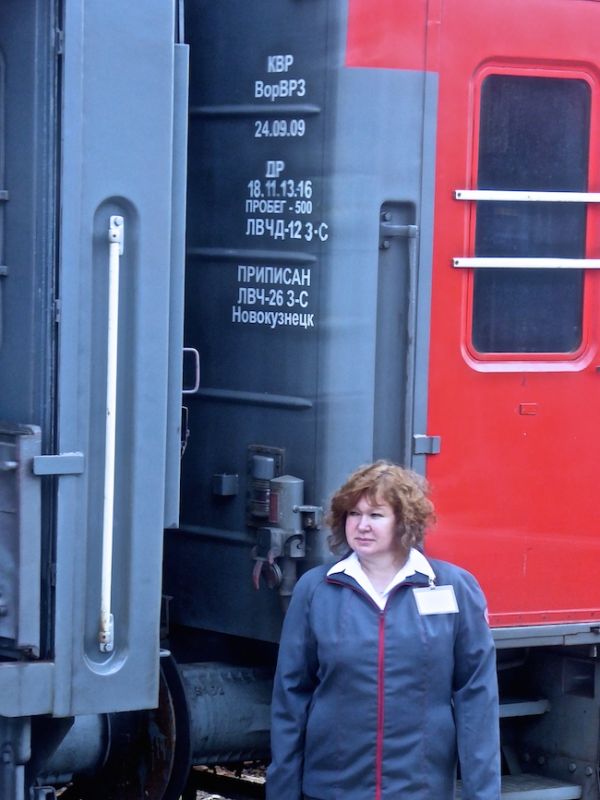 Travelling in platzkart
We travelled in third class (called "platzkart"), which felt like a moving 50-bed dorm room!
Second class carriages (called "kupe") consist of around eight 4-berth compartments. The far more expensive first-class compartments are similar except each compartment is made for just two people.
We found the third class platzkart to be the more sociable option as well as better for our budgets. Third class also meant we were travelling with locals. However, our fellow Russian travellers spoke little or no English and our Russian is extremely limited. So communicating with our fellow travellers was always limited to charades.
Tips for gay travellers for the Trans Siberian
A few practical tips for us for fellow LGBTQ travellers looking to do the Trans Siberian:
Fork out for first class
Especially if you're a gay couple. It's more expensive, but you get your own private cabin. 2nd class comes with with 4 beds and 3rd class is a huge row of bunk beds with your everyday Russians who are not the most gay friendly.
Bear this in mind if you choose to travel in 3rd class platzkart, and obviously avoid any public displays of affection! However, whilst we wouldn't repeat our experience in plaatzkart, we didn't regret it. We made many friends along the way, both local Russian students as well as fellow backpackers from all around the world.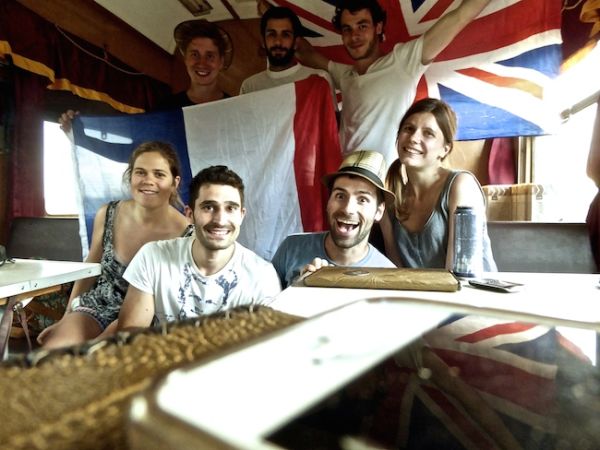 Bring your stash of food
At each end of the carriage, there is a samovar of endless hot water. Therefore, we highly advise bringing onboard your own sachets of porridge, soups, coffee and teas to make the journey a whole lot smoother. There is a restaurant carriage on board, which even sells Russian Champagne, which confused our Frenchman!
We avoided the instant noodles (very popular onboard) and instead pre-bought lots of fruits, nuts and bread, and for salads: tomatoes, cucumbers, salt, pepper, olive oil, and prepared around x12 boiled eggs for a protein source. As tempting as it was to bring stashes of chocolate and jellies, we tried to stick to healthy options.
Onboard you are immobile for a few days so your body's food requirement is less than it would normally be, so we were conscious to keep our meals as healthy as possible.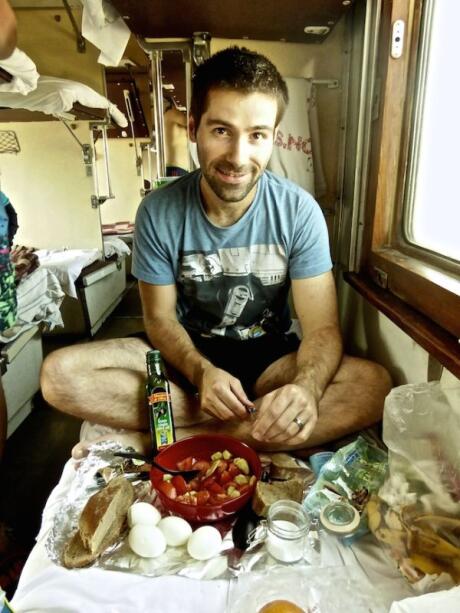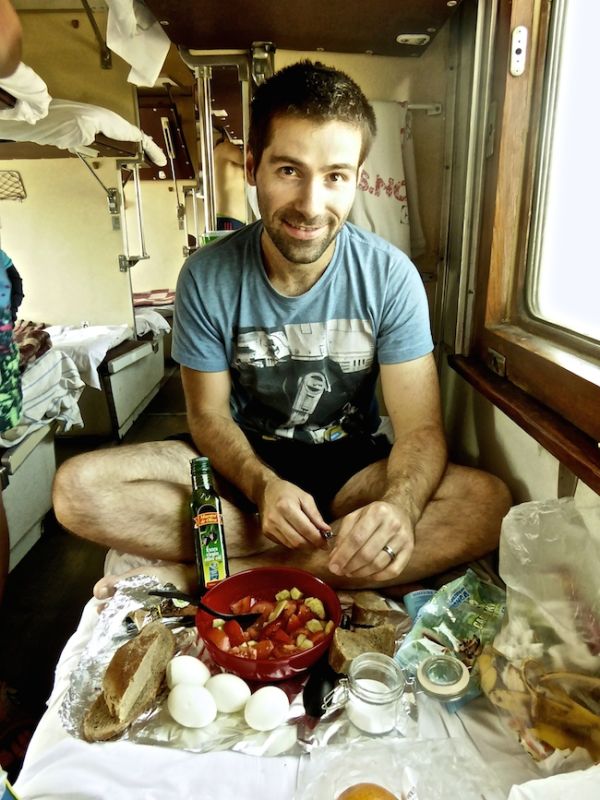 Consider a few stopovers
We stopped at Yekaterinburg and then Irkutsk, mainly to explore Lake Baikal. The lake is the largest in the world, and you'd swear you were staring out at an ocean rather than a lake.
Another popular stopover to consider (which we didn't get the chance to visit on our trip) is Kazan. With sights like the Kazan Kremlin and Soyembika Tower, this stop is considered one of the more popular ones on the Trans Siberian.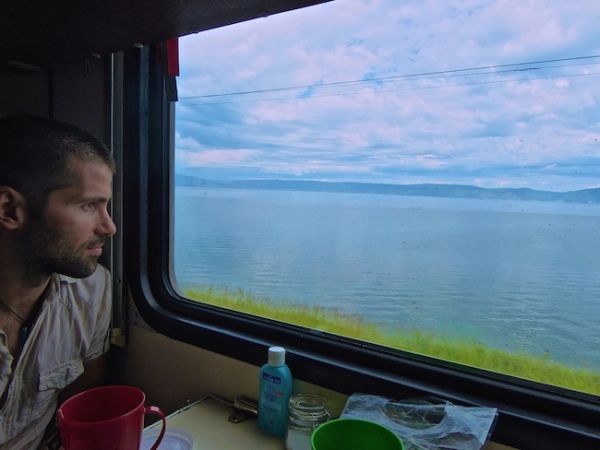 Avoid travelling in the peak summer months!
Russia gets VERY hot in the summer and extremely cold in the winter! There is no air con on board in a carriage where people had not washed for days and refused to open the windows (despite it being 30 degrees Celsius outside).
In short, it STANK!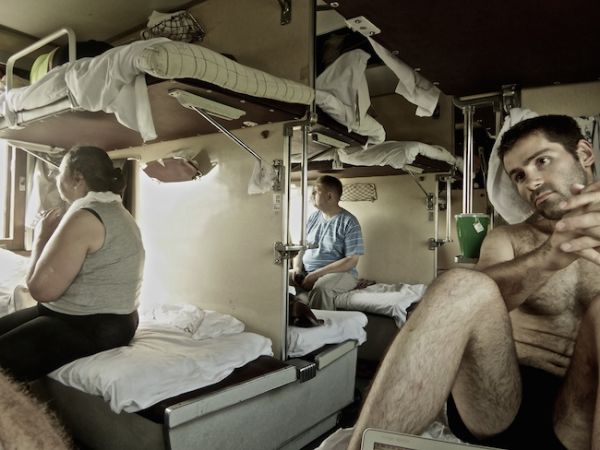 Stretch your legs
Even if you don't want to do any stopovers, get off the train at some point to stretch your legs! The entire journey without breaks lasts 6 days – that's a lot of time to be cooked up inside a vehicle.
Each stop has plenty of little stalls to have a look at. Old babushkas (Russian grandmothers) selling scarves and hats, as well as homemade waffles. Either way, it's a great experience to have a look and see what Russian marketers have to offer.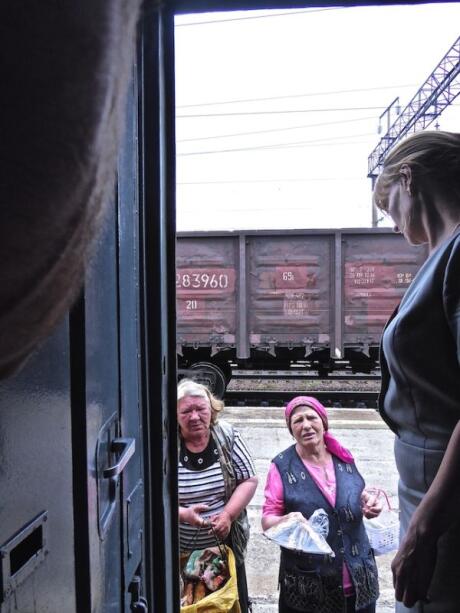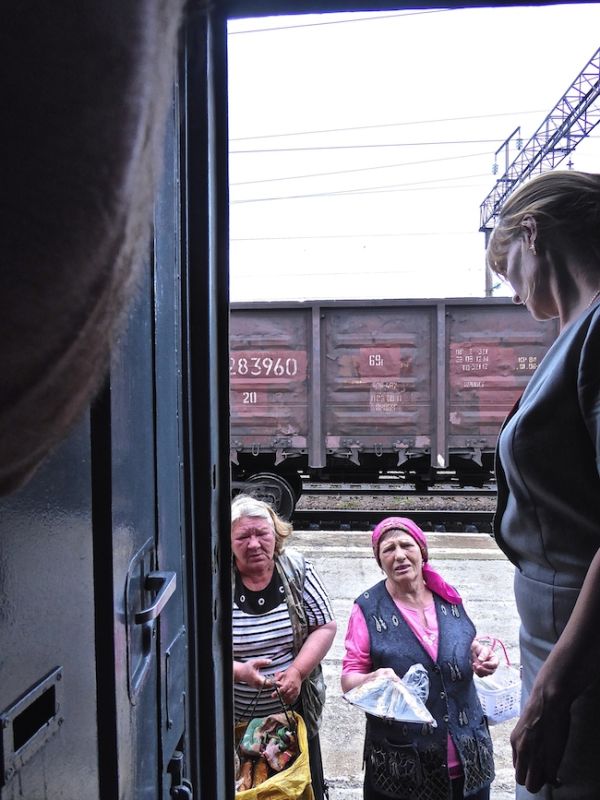 ---
Like this post? Pin it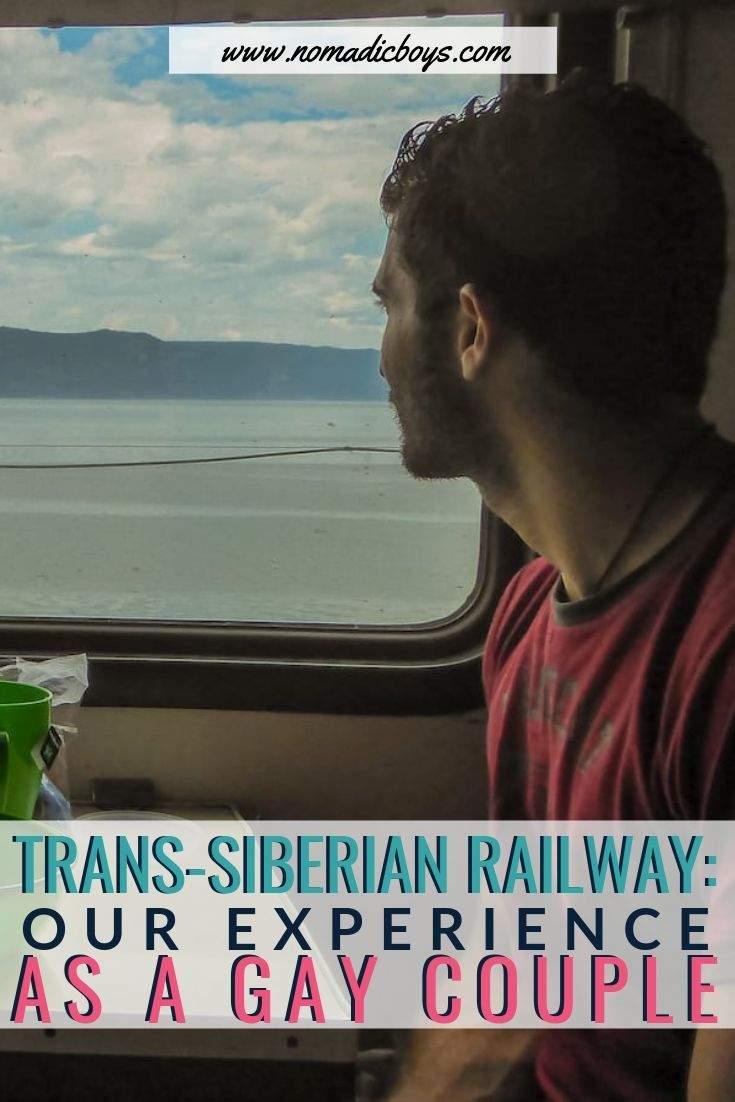 Happy travels are safe travels
We recommend you always take out a reputable travel insurance before your next vacation. What happens if you suffer from illness, injury, theft, or a cancellation? Many travelers forget about it and regret it when something happens. Better to pay a small price and have the peace of mind and not worry.