Use our hard-learned tips for gay couples traveling together to ensure you both have a fun and safe gaycation.
If you were to scroll through our Instagram feed or browse our website, you may get the impression that we are nothing but super adventurous, carefree, and audacious bimbos.
And you'd be 100% correct!
But just like doing the hanky panky, we believe when it comes to travel, it's important to stay safe, be comfortable, and know what we're getting ourselves into.
Our point is that while you should have fun, you should make sure you're doing so safely. Unfortunately, we all know parts of the world aren't as progressive as we'd like them to be, so doing research and prepping yourself as much as possible will help make your trip run smoothly regardless of where you go.
Of course, after you've made those safety checks, you're going to want to let your hair down and find out where the gay heart of your destination lies.
So, without further ado, here are our top tips for traveling as a gay couple. If you're curious about us, read our love story of how we first met.
1. Safety first
Safety is a concern for many LGBTQ couples planning a trip together. Picking the right destination can make all the difference, with some countries gayer than others. Of course, there are always grey areas. For instance, while America as a whole is a gay-friendly nation, some of its cities aren't that progressive.
To get started on research, look no further than our darling selves! We always add a section to each of our guides about the social climate for LGBTQ people, noting the country's laws, local attitudes, and the vitality of its gay scenes.
If we haven't covered a certain area, you can look up travel advice websites, such as these ones from the US, the UK, or even a good old-fashioned Lonely Planet guidebook – yup we still read them with much gusto! We use these all the time before our trips to avoid any nasty surprises on arrival and highly advise you to do too.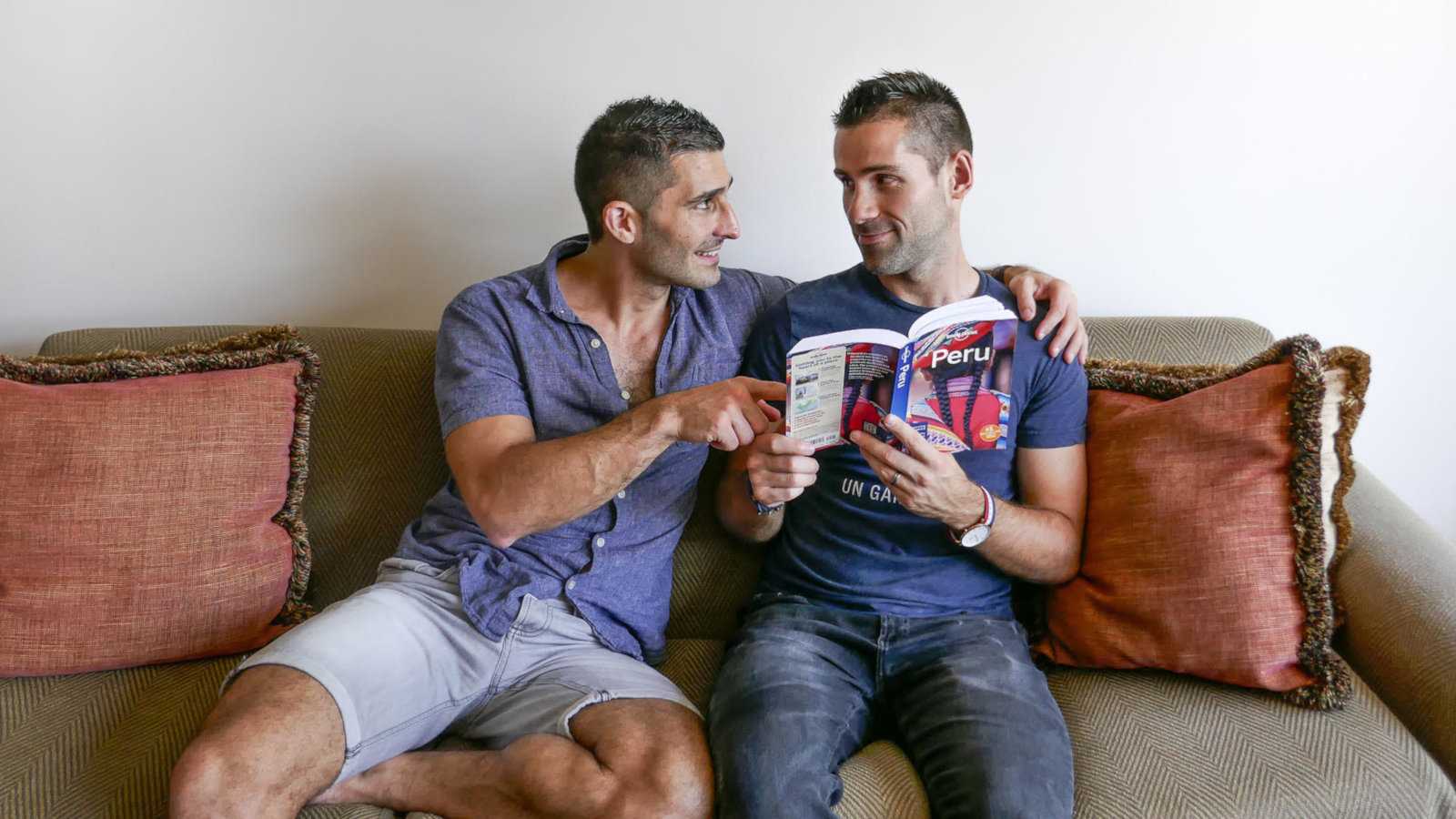 2. Consider the anti-gay laws carefully!
Sadly, there are a handful of touristy places all around the world that have archaic anti-gay laws in places such as Malaysia, Sri Lanka, Dubai, and the Maldives.
Our initial reaction to these places was anger – along the lines of "How dare they? Well, why should I give them my tourist dollars?!" In other words, "Make us illegal? Then we're only too happy to boycott you!" We urge you to read more about our feelings towards this attitude in the relevant section below.
But from a practical safety consideration, we've found that in most touristic places which have these awful laws in place, they are rarely enforced, especially against foreigners! We've never had any problems traveling in countries that have anti-gay laws… but we've always been super cautious about PDAs in such places and certainly don't go around waving rainbow flags!
The point is, as long as you're cautious and prudent, the anti-gay laws shouldn't deter you from visiting a place.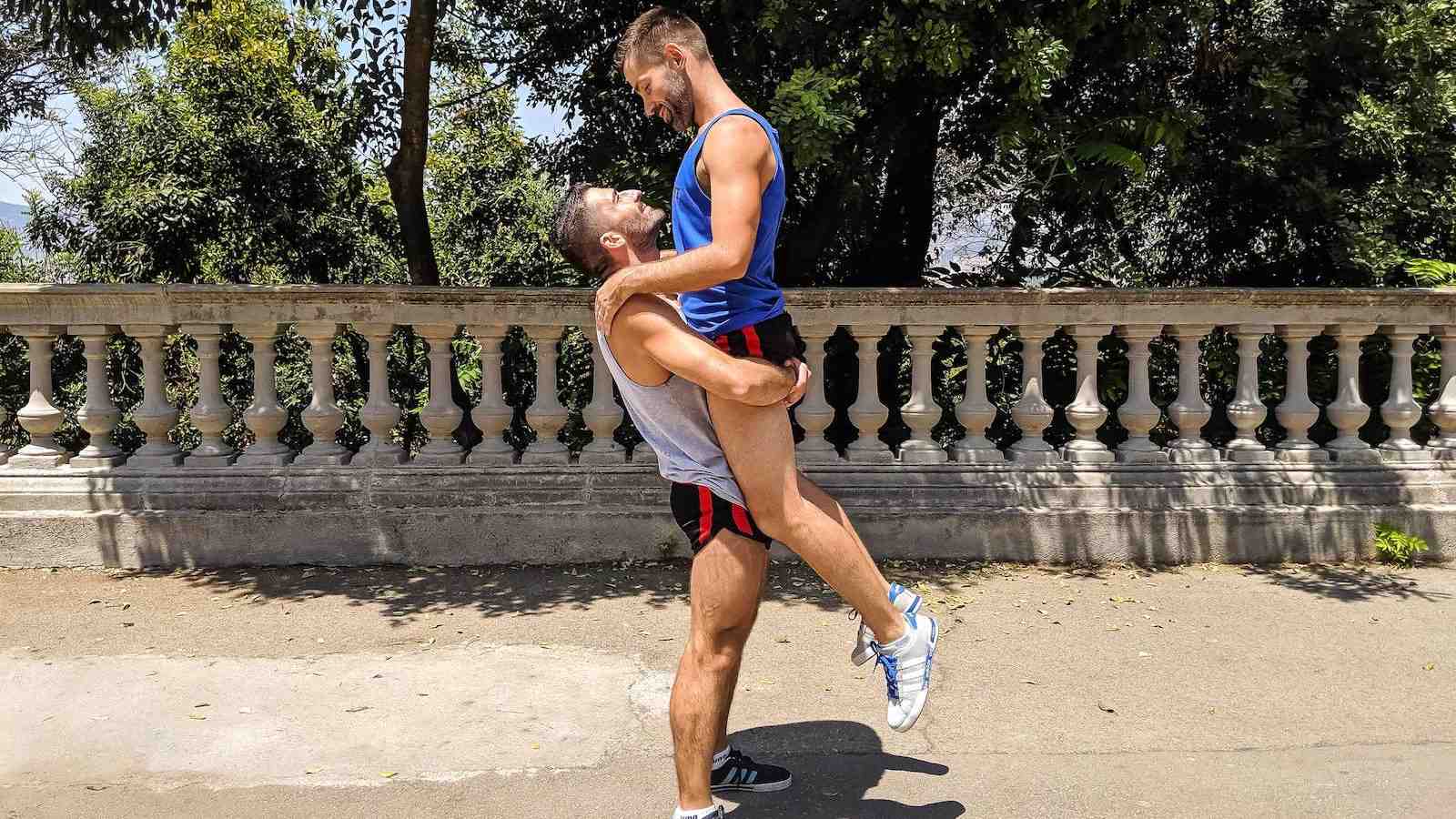 3. What's the T with PDA?
As much as it sucks, the LGBTQ community must do more research and use more caution when visiting a new place than a straight couple would. Something as simple as holding hands could ignite The Fury of some bigoted moron in even the most liberal of places.
That being said, we generally have felt very safe in engaging in PDA (public displays of affection) in places like Amsterdam or Barcelona. While in cities like Dubai or Kuala Lumpur, we tend to hold back.
We recommend that when out and about, use your self-awareness to see whether your surroundings are safe before doing anything.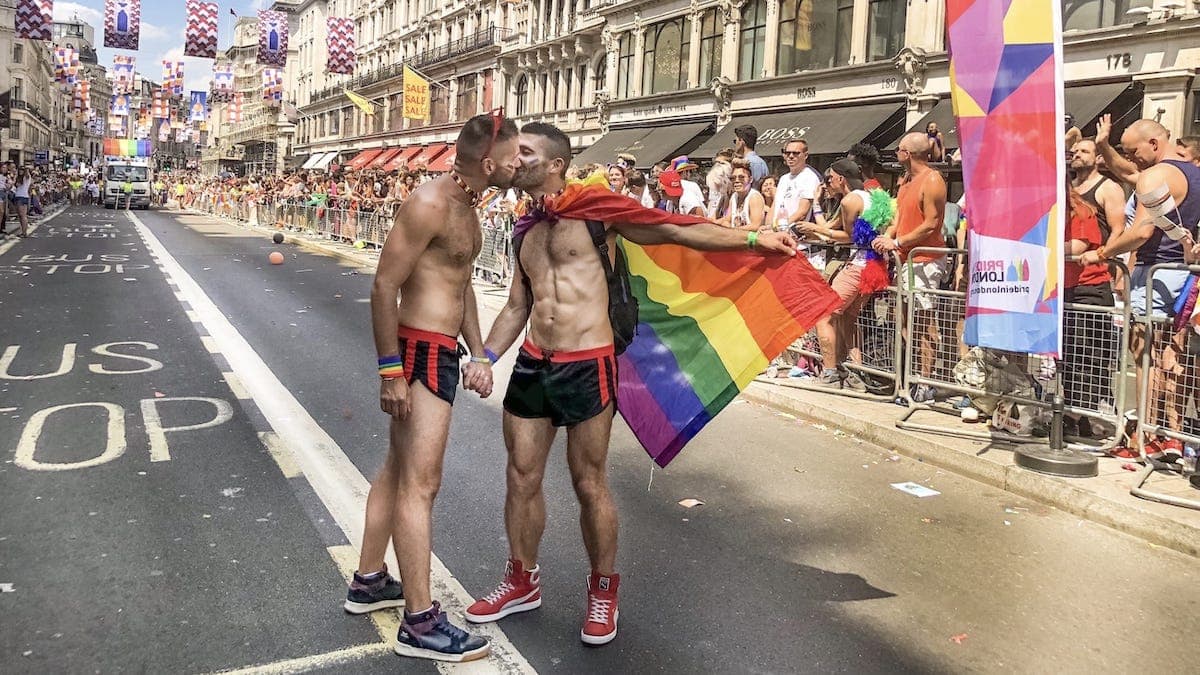 4. Connect with gay locals
Throughout our travels, we've met many gay locals, who were excited to show us around their locality.
Not only is this a great way to meet new friends, but it means we get to learn about all the hidden gems a place has to offer, even places that many travel websites might not write about. After all, the locals can give you special insight into what bars to check out and the best times to hit them up in a way that the Internet or a brochure can't.
We find locals to meet up with either through mutual friends, in bars, or via mobile apps. In the past, we've used Grindr and Tinder (being sure to note our intentions in the bio that we're just looking to hangout). Other apps like Bumble are made especially for people who just want to be buddies.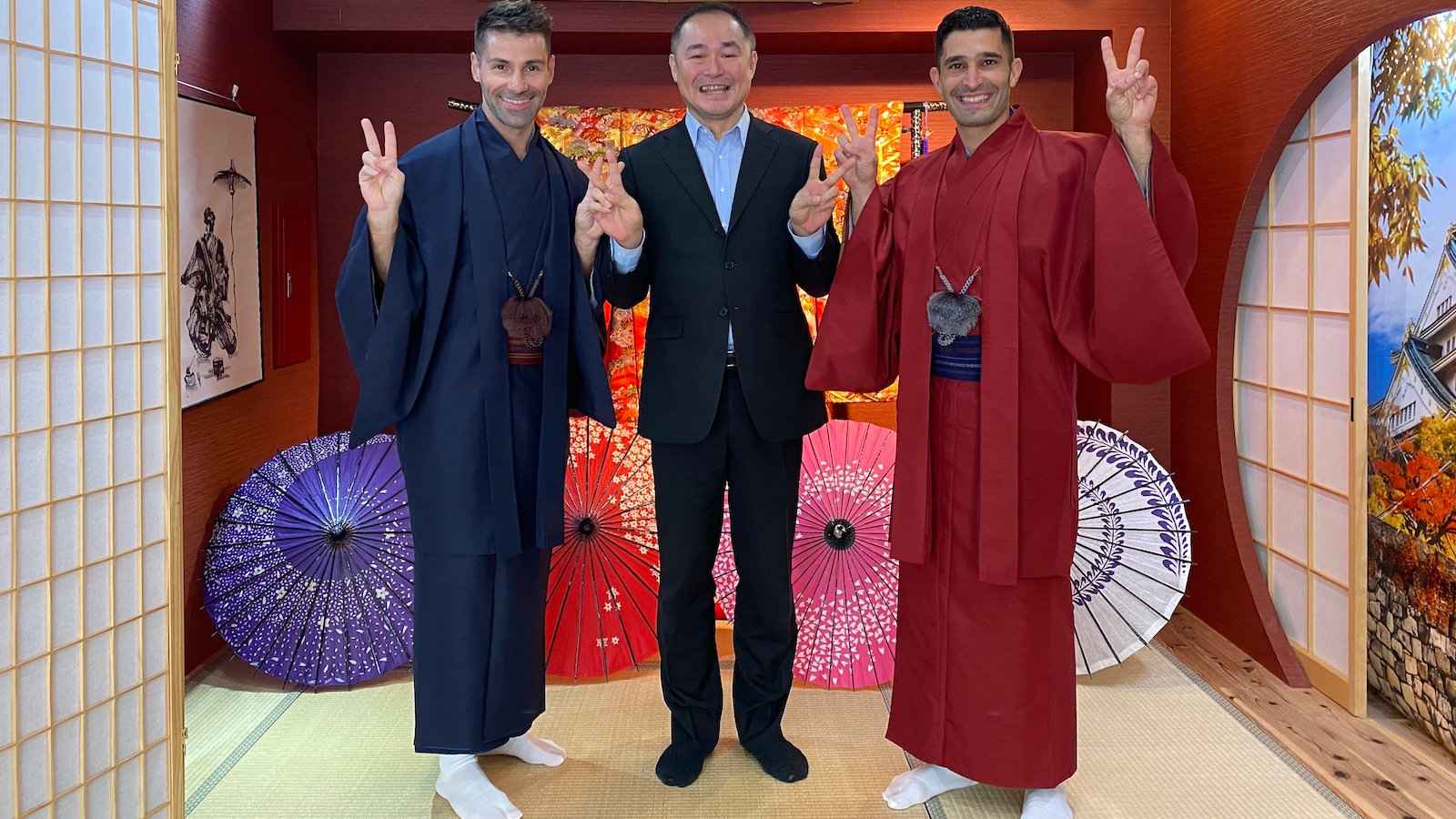 5. Look for gay friendly accomodation
Scope out the availability of gay-friendly accommodation before traveling, and if possible, book yourself into them. Staying at one not only ensures your safety but also means you're supporting the local LGBTQ community.
Certain cities like Barcelona have gay hotels and hostels for LGBTQ people to stay in, which are easy enough to find as they are heavily marketed as "a gay hotel". Other places may have a rainbow symbol on their website or an 'LGBTQ-friendly' tag in their information sections. Plus, the closer they are to the gay scene (if there is one), the more gay-friendly that place is likely to be.
For hotels that don't specify themselves as being "gay friendly", we go a longer route. Either we go off a friend's recommendation or failing that, we call the hotel and ask them if they're OK with two men sharing a bed. Trust us, it's much less awkward than arriving at your hotel and watching the receptionist blush when they realize you aren't brothers or "very good friends."
We recommend checking out our detailed guide on how to find gay friendly accommodation on our Gay Travel page.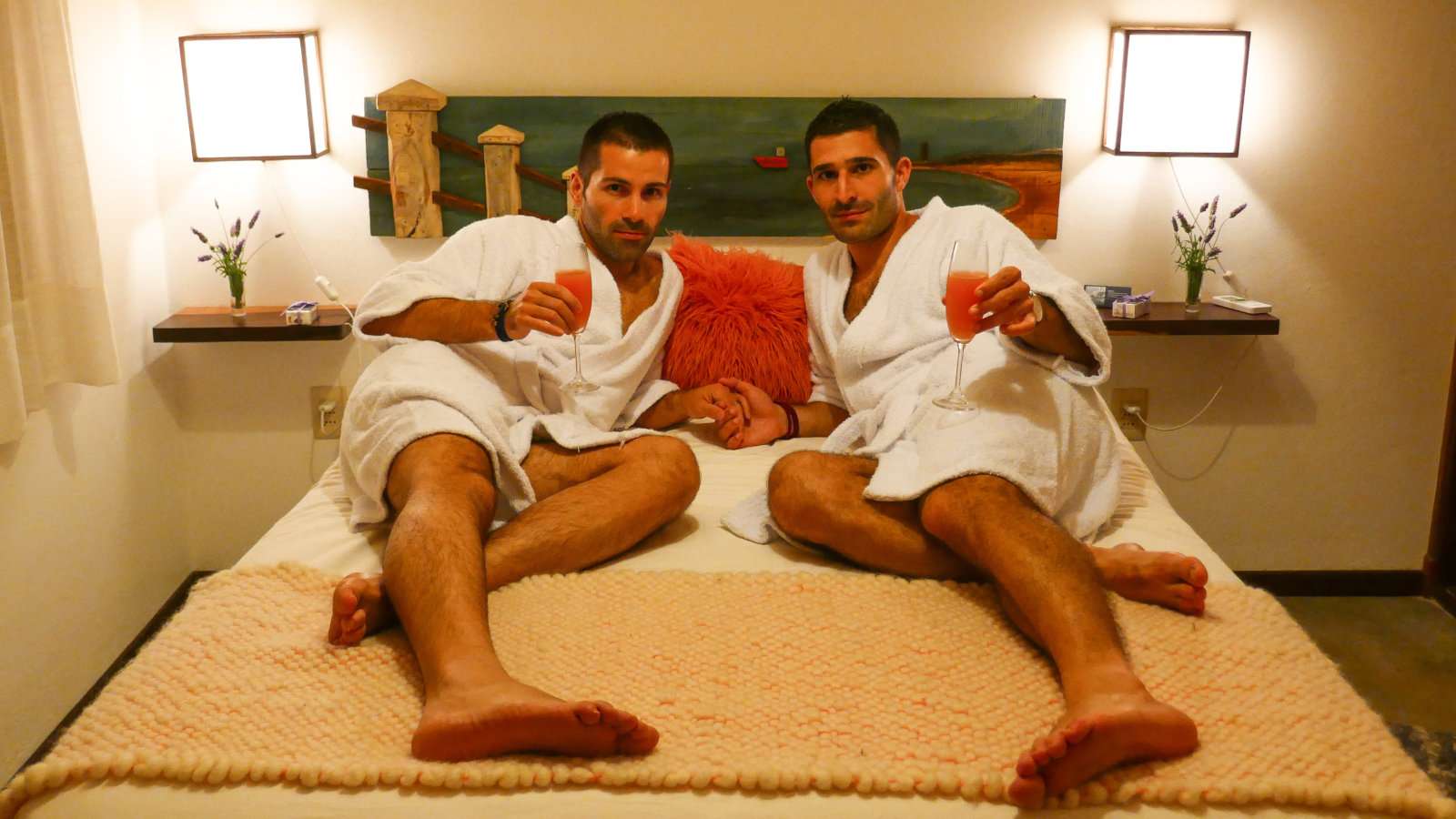 6. Take out good travel insurance
We can't tell you the number of times our travel insurance has saved our necks. We've experienced ordeals like missing flights and losing luggage multiple times! Luckily, neither of us have become sick or injured when traveling, but if it ever does happen, we're always confident knowing it will be covered by our insurance.
It's easy to fall into the trap of thinking nothing is going to happen, especially if you're only going on a short trip. But in the very slight chance anything does, you'd be in deep trouble if you weren't fully covered.
If you have private health insurance, check with your provider to see if that coverage extends to accidents or injuries abroad. And if you don't, finding suitable cover is so easy and inexpensive.
So, before you jet off, Google what your options are in your country and get insured!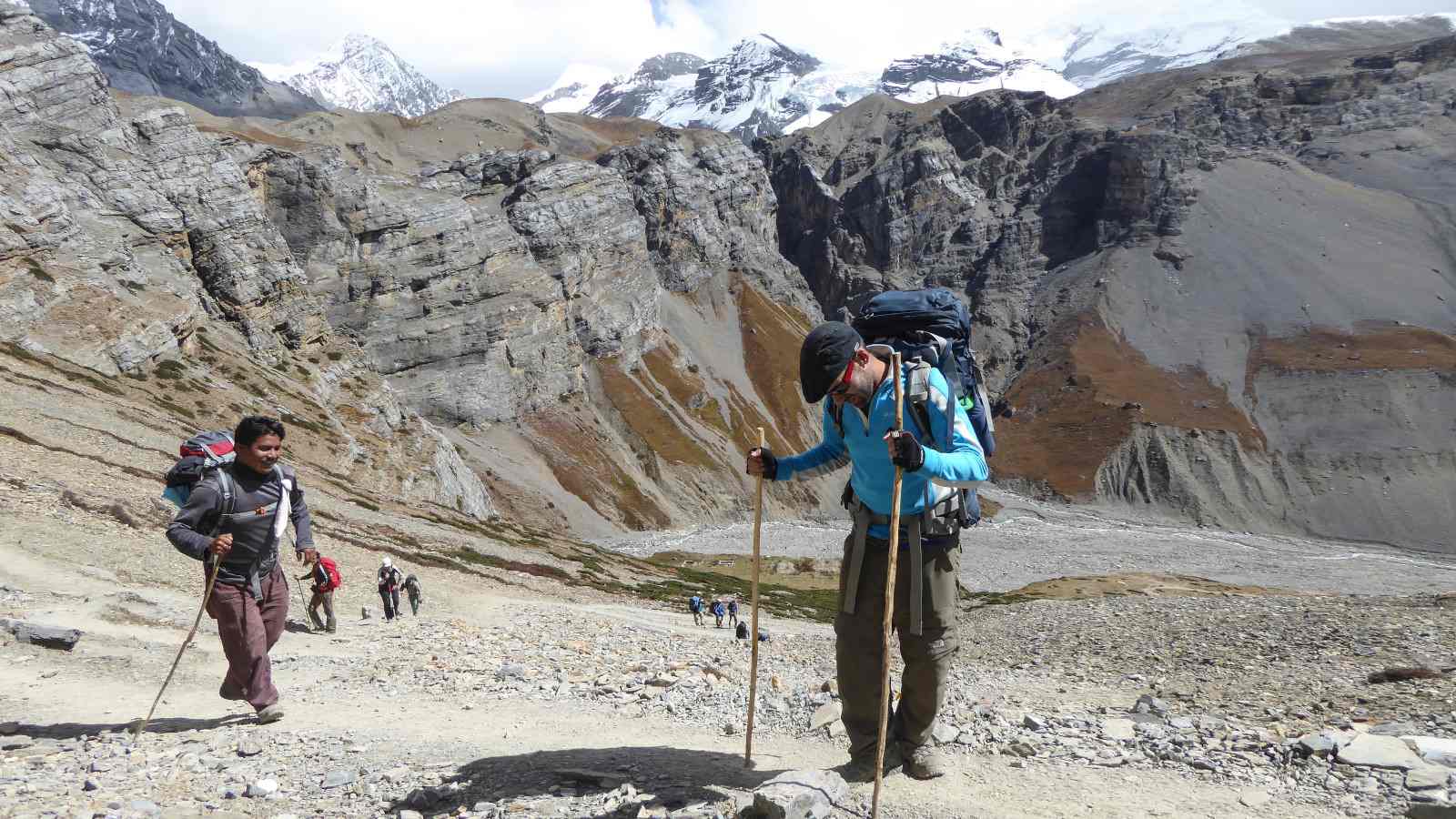 7. Factor in lots of solo "me" time
One of the things we hadn't anticipated before traveling together was how much time we'd spend together, all the time!
Don't get me wrong, I love my Seby more than life itself. He's my everything, my family, the core of my existence, yadda yadda yadda… But back when we were in our 9 to 5 jobs, we'd separate in the morning (like most couples do), then reunite in the afternoon. Traveling together, that separation time has disappeared!
This is why we have this top tip for gay couples traveling together – make sure to factor in sufficient "me" time for one another, whether it's for a few hours or days. It's healthy and prevents unnecessary and petty arguments from arising over nothing. Then when you reunite, you realize just how much you've missed each other.
Find a spa. Go for a walk. Take your time nursing that cocktail. Make it all about you! But the most important thing to take away from this is, make sure you make enough time for you!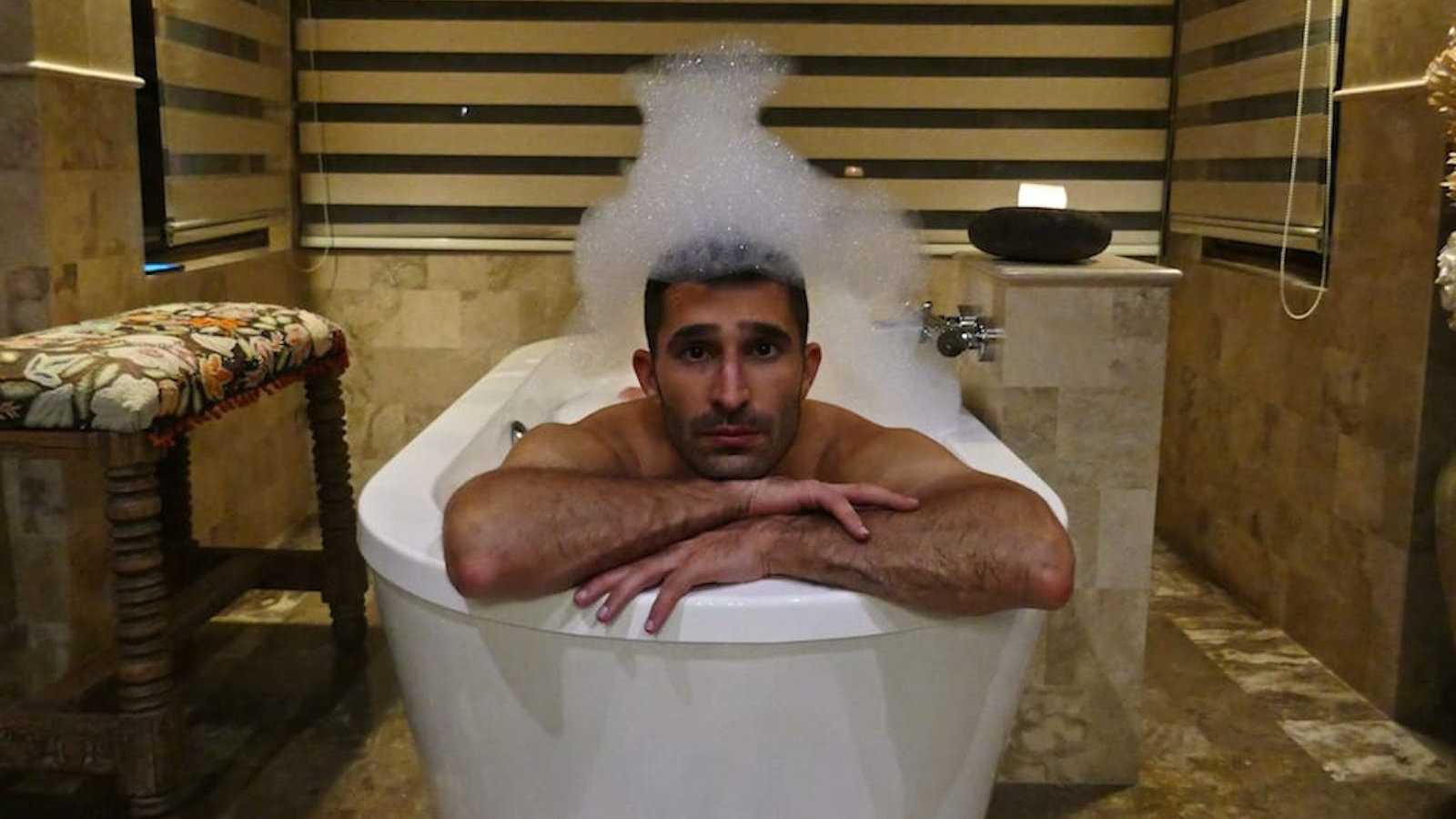 8. Learn the art of COMPROMISE!
Compromise is the secret to any successful relationship. This is also something you'll realize when you start traveling as a gay couple!
If your partner insists on, say, staying in a five-star hotel (ahem Seby!), but you're more of a backpacker/adventurer type, you'll both need to compromise… You, the backpacker, perhaps could agree on staying in a 5 star if your partner paid for it. Or you could both agree to stay in a more down-to-earth hotel, or perhaps split the type of accommodations throughout your vacations. Spend a couple of days in luxury and then spend a couple of days in a hostel or camping…
The same applies to eating out and activities. We've always managed to find a way forward together – always with plenty of arguments/bickering, but it has ultimately taught both of us the art of compromising to factor in what the other wants as well.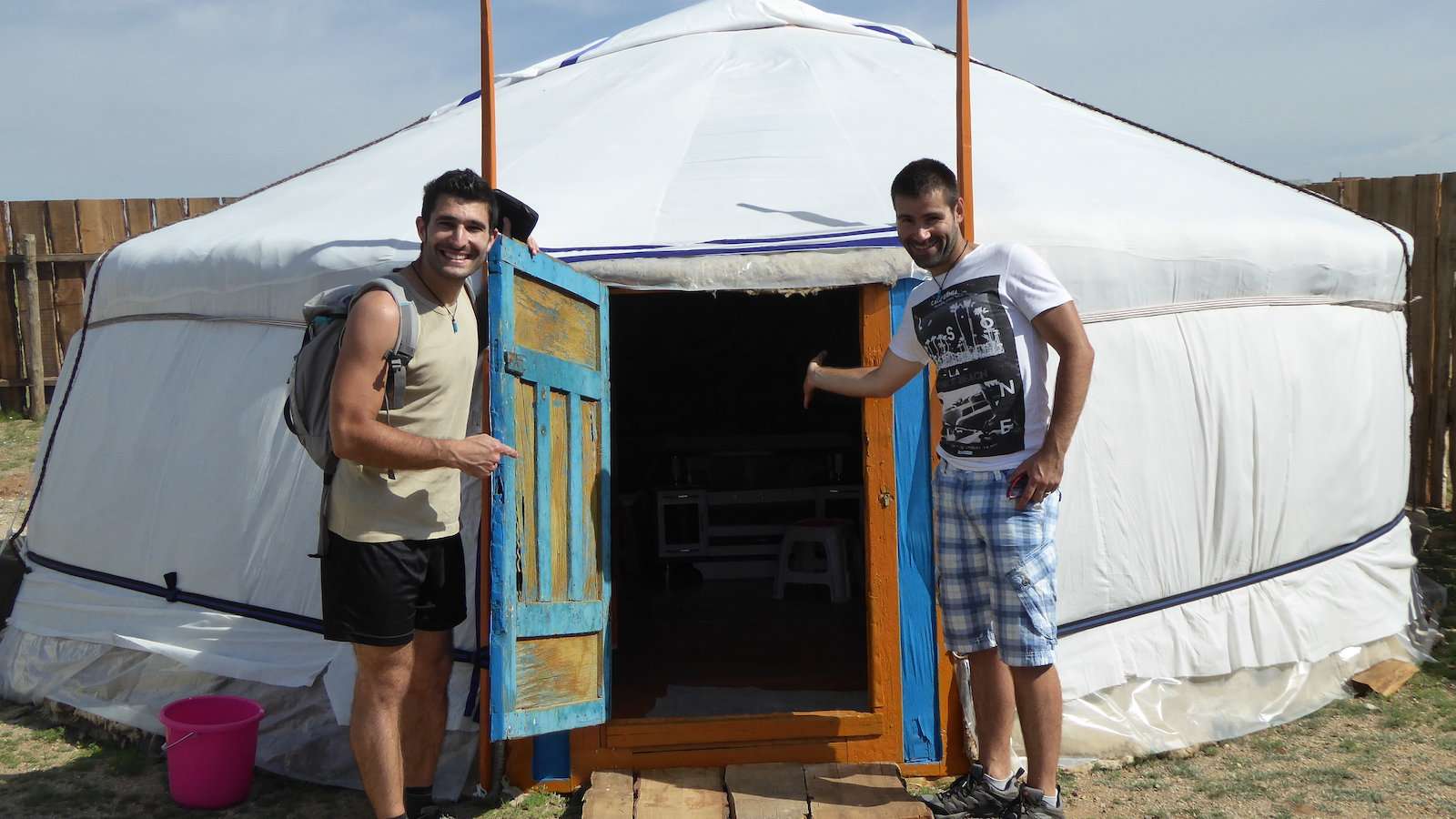 9. Make memories, take pictures
We'll never understand the kind of people who visit a new place and eat out in McDonald's (as delicious as those McNuggets are). You're traveling somewhere to experience a new culture – so embrace it as much as you can. Find out what there is to do that can't be done anywhere else – and do it!
And don't be afraid to take pictures. It can feel a bit cheap at times to want to snap everything on your phone instead of enjoying the moment. But at the end of the day, it's your memories that you're making, and you should have something to show for it.
We feel it's all about balance. Take in the moment as much as you can, and when appropriate, take 1 or 2 cheeky pics, and let that be that. You don't have to be like a sullen teenager numbly staring at their screen the whole time, but you also don't have to be that ole' codger tutting at all the people taking pics.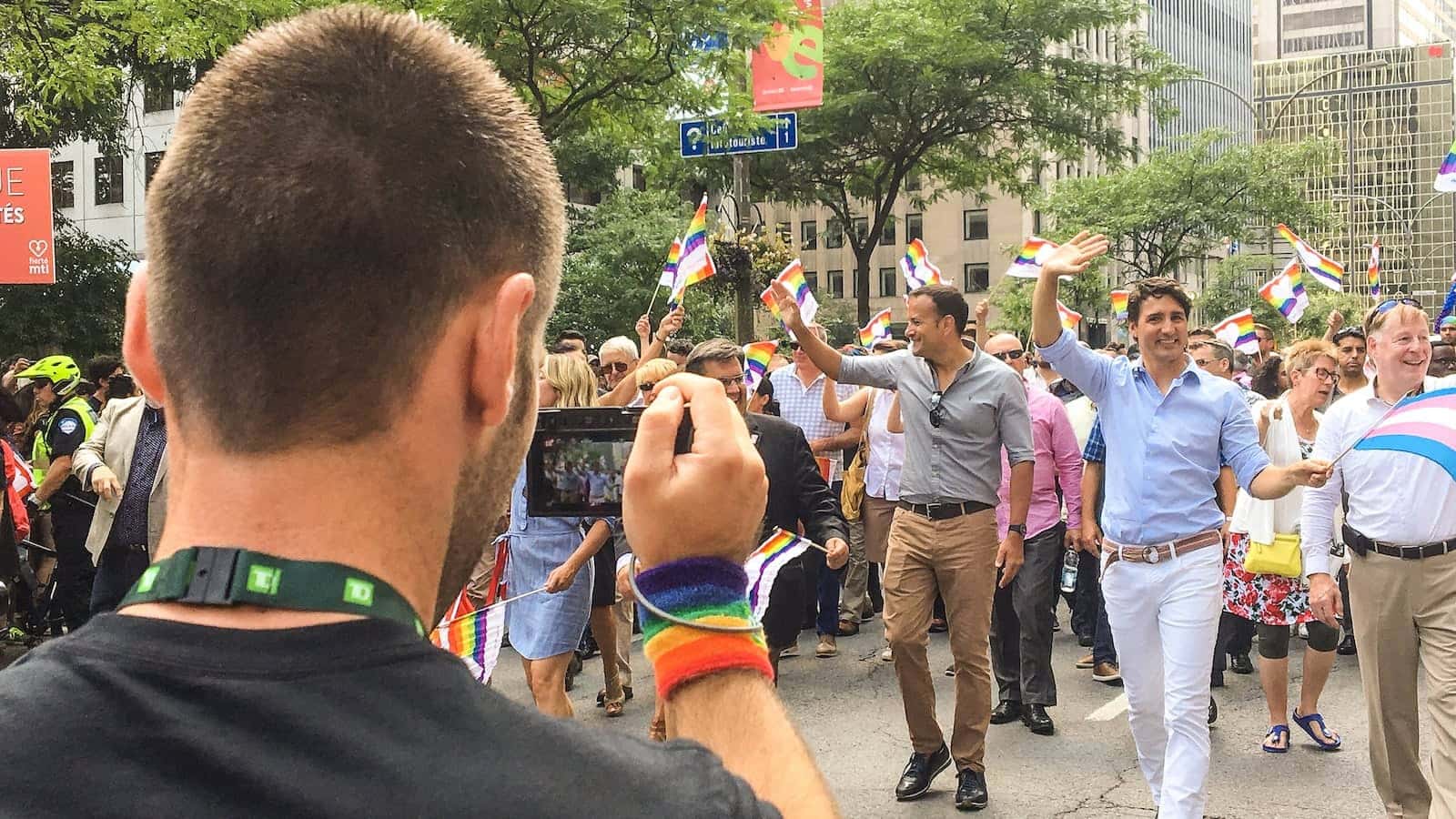 10. Trust your guts
No one knows you better than your own gut. And when you can't rely on anything else, rely on your instinct. We've felt both as safe and unsafe in our home city of London as we have anywhere else in the world.
We're always surveying our surroundings for anything that might cause us problems. If we think a situation is a bit suss, we adjust our behavior accordingly. Bottom line: don't go anywhere with any notions on how tolerant or intolerant somewhere is. Make your own judgments as you go, and you'll be fine.
After all, the most important part of any journey is to enjoy yourself. Keep these tips in mind, get that passport updated, and have fun!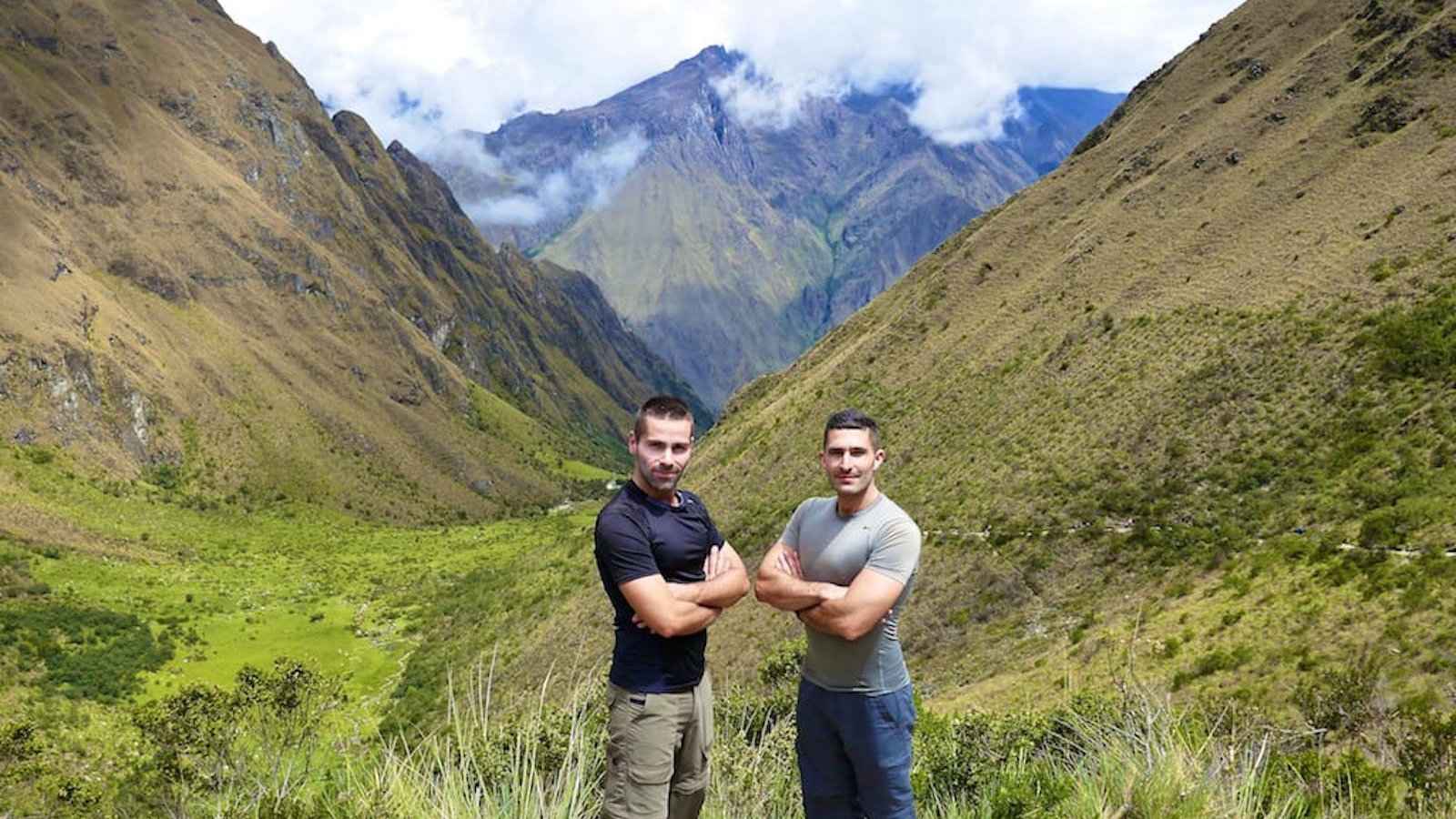 Is it ethical to spend money in countries that criminalize their LGBTQ communities?
"Why should I spend my touris dollars in a place that wants to throw me in jail?!"
That is a common reaction by many LGBTQ travelers to countries that have archaic anti-gay laws in place. And we get it! We also used to feel very passionately about this. It's quite a slap in the face.
However, after visiting a lot of these places we quickly realized that boycotting them is totally counterproductive. As well as depriving yourself of seeing a stunning part of the world, you're actually causing more harm than good by not going. More importantly, we found it is more productive to go there, show that gay people are "normal" and support local gay-friendly businesses. By not going, you're only harming the local LGBTQ community who benefit from connecting with queer foreigners.
And finally, we strongly believe that meeting and engaging with gay locals is far more productive than refusing to visit their country in the first place. Imagine you were in their shoes, would you prefer your gay brothers and sisters abroad to ignore you, or come over and embrace and support you?
We sure know what we'd choose.
And you'll make heaps of friends along the way!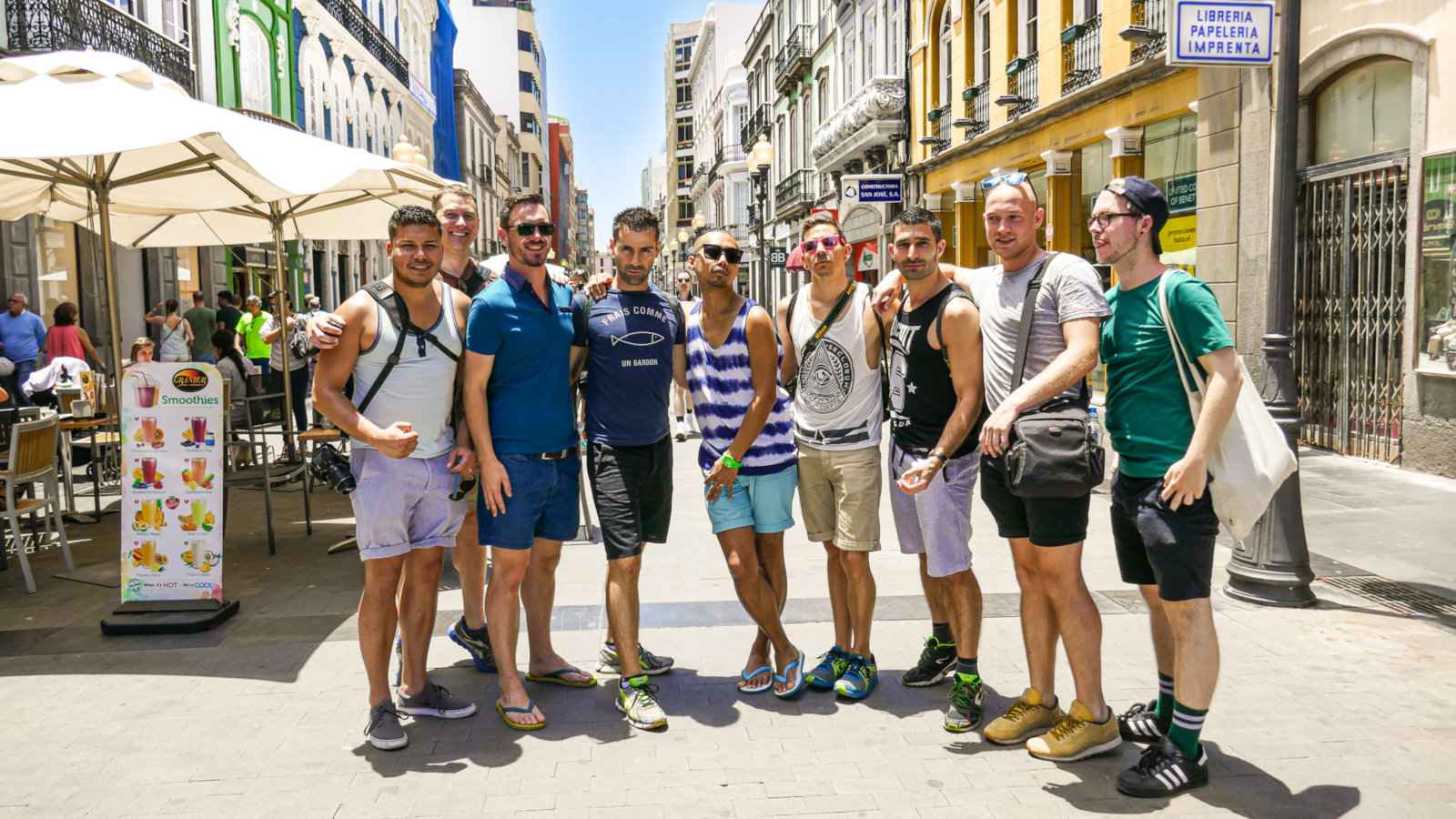 ---