Gay Dubai Guide 2019: safety tips, bars, clubs & hotels – LGBT travel Dubai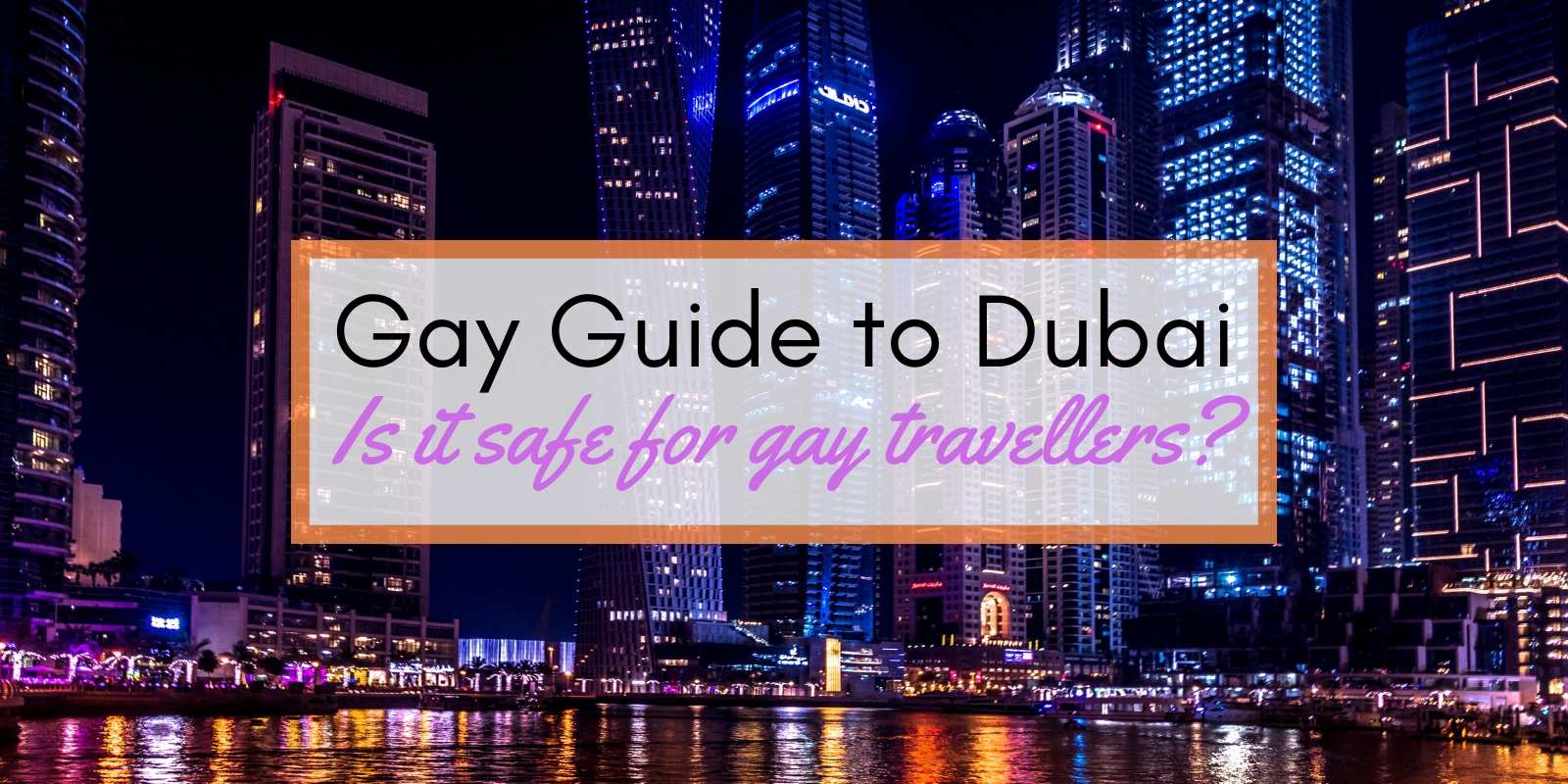 Gay rights in Dubai
Being gay in Dubai is not easy. It is a massive taboo for society and not accepted. Homosexuality is illegal across the entire United Arab Emirates, punishable by death. As a slight silver lining, each Emirate also has its own legal system running alongside the UAE Federal law, and Dubai's are generally less severe. For example, in Dubai you will "only" be punished with imprisonment (and fine) instead of death.
We're not going to lie, being openly gay in Dubai is dangerous, whether you're a local or a foreigner. But for gay tourists to Dubai, you are unlikely to encounter any problems as long as you avoid all public displays of affection with the same sex. Previous arrests of gay tourists in Dubai happened as a result of public occurrences. For example, in 2008, a Lebanese/Bulgarian lesbian couple were arrested for kissing on a public beach. They were sentenced to 1 month imprisonment and subsequently deported.
Gay travel to Dubai
Whilst gay life in Dubai is hard, it shouldn't stop you visiting. It's a fascinating place, with one of the largest malls in the world, the highest building in the world (the Burj Khalifa), many excellent beaches, exciting busy traditional souks and even a 7 star hotel. It's also extremely safe with very low levels of crime. As a major transport hub, it's also a useful stop over for breaking up long trips.
Dubai has a reputation in the Arab world for being a liberal urban haven, largely because there is a large international expat population. For example, out of the total 9.5 million population, almost 8 million are expats mainly from South Asia, North America and Europe.
There are however, a few practical safety precautions that gay travellers to Dubai should take into account:
avoid all public displays of affection with people of the same sex
unless staying in a hotel you know welcomes gay travellers, book a room with 2 single beds (whether it is 2 queen beds or one king bed and a twin)
be careful with who you hang out with, especially when meeting people on Grindr
take care with what you post online before and during your trip, perhaps consider setting your social media channels to private if posting anything obviously gay
invest in a good VPN service so you can use the internet and the gay dating apps safely and anonymously
Gay bars in Dubai
Whilst homosexuality is a crime in Dubai, there still exists an active underground gay scene thanks to the large expat population. Remember, this is where over 20,000 flight attendants call home, so you know there's going to be a few raucous gay parties taking place somewhere…our advice is to use Grindr or Scruff to connect with locals/expats to find out exactly where!
In terms of outright gay bars in Dubai, there are none! There are however a handful of places which are liberal-minded, attract an international crowd and can therefore be regarded as being "gay friendly":
Gay Clubs in Dubai
Gay parties in Dubai are usually only publicised via social media and word of mouth. Grindr is your best starting point for researching them. The following are the main gay clubs in Dubai to check out, which may either host a gay event during the week, or will have a relaxed and liberal atmosphere. Just remember, always avoid public displays of affection to be on the safe side!
Barcode Dubai: one of the most famous unofficial gay clubs in Dubai. Every Friday or Saturday it has a Mykonos or Ibiza night which attracts a large LGBTQ crowd. It takes place at a different location each week, usually in one of the large international hotels. For the latest information, check out their Instagram profile.
Fantasia Dubai: another notorious unofficial gay party in Dubai, taking place at different locations every Friday. Put it this way, when Britney and Beyonce came to perform in Dubai, it was at Fantasia! Check out their Facebook page for more information.
White Dubai: is one of the most the most famous clubs in the world and certainly one of the most popular in Dubai. It's super trendy, set on an outdoor rooftop. Whilst this is not a gay club, it will always attract a large LGBTQ crowd. Check out their Events Calendar for the latest information.
Gay hotels in Dubai
Due to the harsh anti-gay laws of the UAE, you will not find any outright gay hotels in Dubai as you would in Fort Lauderdale or Key West for example! In Dubai, some hotels may even require two men sharing a room to have an extra mattress added, or they will only allow you to book a room with twin beds.
Yes it's sad that in this day and age there exists places where you can't be yourself and sleep with your partner in the same bed. However, the large international brands are more likely to allow gay couples to share a double bed, in particular the following:
We've listed our 3 favourite gay friendly places to stay in Dubai. If you're looking for more inspiration, be sure to check out our article about the top gay friendly hotels to stay in Dubai.
Best things to do in Dubai for gay travelers
There are so many amazing things to do in Dubai that you could easily spend weeks having the time of your life. These are our top ten favourite most romantic, exciting and can't miss experiences for gay travelers in Dubai.
Helicopter Tour in Dubai
Desert Safari
Burj Khalifa
Dubai Fountain Show
Dubai Mall
Dubai Aquarium and Underwater Zoo
Dubai Miracle Garden
Palm Jumeirah
Aquaventure Waterpark
Day Trip to Abu Dhabi
So…is Dubai safe for gay travellers?
Let's call a spade a spade…it's illegal to be gay in Dubai, so any public displays of affection between same sex couples, even accidental ones, are likely to get you into trouble. As a general rule, we don't avoid visiting a destination just because it has anti-gay laws as we believe boycotting such places is counter-productive. We wrote about this at length in our article about gay travel in Iran.
Having said that, thousands of LGBTQ travellers visit Dubai every day, whilst others reside here without any problems at all. Obviously this is not in any way like San Francisco or Madrid, but if you don't flaunt your sexuality in public and take care with you who you hang out with, and where, you'll be absolutely fine. It goes without saying you should be astute and aware at all times, and stay in the closet when in public for your own safety!
With all this in mind, we think that Dubai is safe for gay travellers, but obviously with basic common sense being applied at all times. Also, ensure you have a VPN set up on your phone beforehand so you can use Grindr/Scruff to connect with locals without problems.
Gay map of Dubai
This is our gay map to Dubai to show you where everything we've mentioned in this article is located. Use it to find out where all the best gay friendly hotels, bars and activities are for your own visit to Dubai!