Gay Iran simply does not exist! For gay travelers wishing to visit, we strongly recommend you follow these simple rules to make your trip SAFE and fun.
This post was co-written with the awesome gay travel blogger Michael Demmons of TheRTWGuys who visited Iran as a solo LGBTQ traveler and shares his first-hand experience in this blog post.
Iran's human rights record is dire. There's no sugar-coating that. When it comes to LGBTQ rights, Iran is as bad as it can get! Most people who follow the news will have heard about the terrible punishments that Iran has imposed for people even suspected of being gay!
So, why on earth are we even daring to publish such an article promoting gay travel to Iran in the first place?
Let's make one thing clear, our intention is not to promote gay travel to Iran. Iran is not a gay travel destination and it won't be for the foreseeable future! However, for adventurous LGBTQ travelers who are already set on the idea of visiting Iran, they should be aware of the law and follow the tips we set out in this guide so they can experience a safe trip in Iran.
In this article, we explore these arguments in detail as well as giving comprehensive guidance and safety tips based on Michael's first-hand experience to fellow LGBTQ travelers who also want to visit Iran.
Heads up: We just wanted to let you know that this post contains affiliate links. That means if you book something through one of those links, we'll get a small commission, at no extra cost to you. It helps us keep our blog going – so thank you in advance for your support! ♥
Don't forget…
Gay dating apps such as Grindr or Scruff are blocked in Iran. Before heading off, make sure you get a VPN which will not only give you full access to all your favourite apps and websites, which are otherwise blocked in Iran, but you will also be surfing the Net anonymously.
Gay rights in Iran
Let's just start by saying there are none!
Homosexuality is very illegal in Iran and can even lead to execution. Various human rights organizations have reported that between 4,000-6,000 gay men and lesbian women have been executed in Iran since 1979. As recently as September 2019, gay men have been publicly executed in Iran and the government staunchly endorses it!
Transgender people fare no better. The only "bright"(!!) side is that being transsexual is legal in Iran, but only if accompanied by a gender reassignment surgery. Surprisingly, surgery can even be partially or fully funded by the government! This has made Iran the second most common country to carry out the most gender reassignment surgeries in the world after Thailand.
Is Iran safe for gay citizens? Probably not in general.
Is Iran safe for gay tourists? That's a little more complicated to answer…
Is Iran safe for gay travelers?
I was in Iran as a solo gay traveler for 10 days as part of a guided tour. My husband didn't come with me on this trip. I personally felt safe the entire time. I walked around the cities at night and I even spoke to fellow western guests on my tour about my husband (though I was very selective in what I talked about and to whom I spoke with).
To bluntly answer the question, how safe will you be in Iran as an LGBTQ traveler depends on how far back into the closet you're willing to go…as long as you avoid all PDAs, keep the rainbow flags at home, set your social media settings to private or even consider deactivating them temporarily, "then you'll be just fine!!"
The bottom line is that if you choose to visit Iran, you can be gay; nobody needs to know… you just can't act gay. It's going to feel a bit like the days before you came out – telling little lies to cover for other little lies.
But if you want to visit Iran, it's just what you have to do!
You may feel like you're betraying who you are. And that's sort of true. But in this case, you're going to visit a country, which is so rich with history and beauty that not many people get to see. For that reason alone, I think it's totally worth it!
Three rules for visiting Iran
It probably goes without saying that when you visit Iran, you have to keep the "gay" part of your life hidden. That means you have to decide if you can do these 3 things:
Avoid public romantic displays of affection
For me, this was easy because I was traveling alone, so I had no one to show affection to. My husband didn't travel with me. And even if he did, we're not really people who show much affection in public anyway.
When you're in Iran, you'll often see men holding hands, like you would in many South Asian countries such as India and Nepal. It's very common here amongst straight men. However, as a Westerner, you should probably avoid doing this.
You don't have to feel too bad about this though. Public displays of affection by couples are generally discouraged, even for straight couples.
Keep the fact that're gay to yourself
The second part was a little harder. Several Iranians asked me, "Are you married?" I simply said "no" (and hoped they didn't notice the indent on my ring finger from my wedding ring, which I left behind).
Did I feel like I was betraying my relationship a bit in this respect? Yes. I didn't like to say I wasn't married. But the reality is, you don't want to have to answer the follow-up questions because those answers will necessarily be lies.
Saying, "Yes! I am. My husband is at home," might very well be OK with some younger Iranians, but you don't want to take the chance that you're talking to a (rare) religious fundamentalist who will make trouble for you.
For couples, refrain from telling people you're together
If you're traveling as a couple, it's obviously a little more difficult to follow any of the three rules. Again it's a decision you're going to have to make before you go – one that might involve breaking a few "couples" habits. If you're traveling alone, as I did, it's easy.
Holding hands while walking down the street, the selfie while one gives the other a peck on the cheek…sadly these are the habits you need to steer clear from during your trip in Iran.
I joined an Iranian ex-pats Facebook group (which I highly all gay travelers heading to Iran to check out) and saw a post from a young man in Australia wondering if he and his partner would have issues. Their answer to the Australian guy was an overwhelming "no", but on condition that he follow the rules summarised above.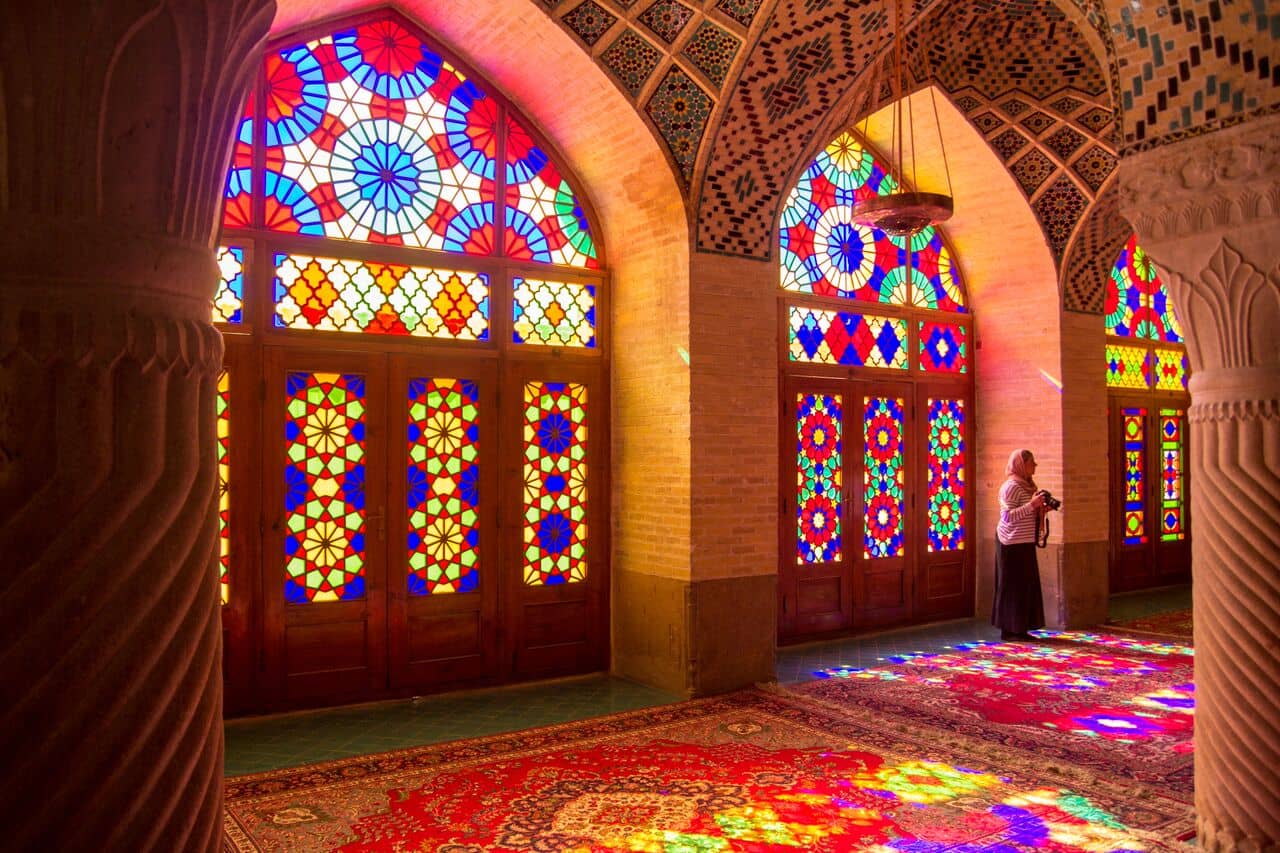 Getting an Iranian visa
When you fill out your visa application form, one of the questions is, "Are you married?", to which you should check "no".
Yes, it's a lie, but if you're serious about going, then you don't have a choice.
And to be frank, Iran doesn't recognize marriage between gay couples anyway, so it's not really a lie to them (if that makes you feel better!) So tick the "single" box. You may even wish to leave your wedding rings at home if you wear them.
For more information, check out my in-depth post about how to get an Iranian visa if you're Canadian or American.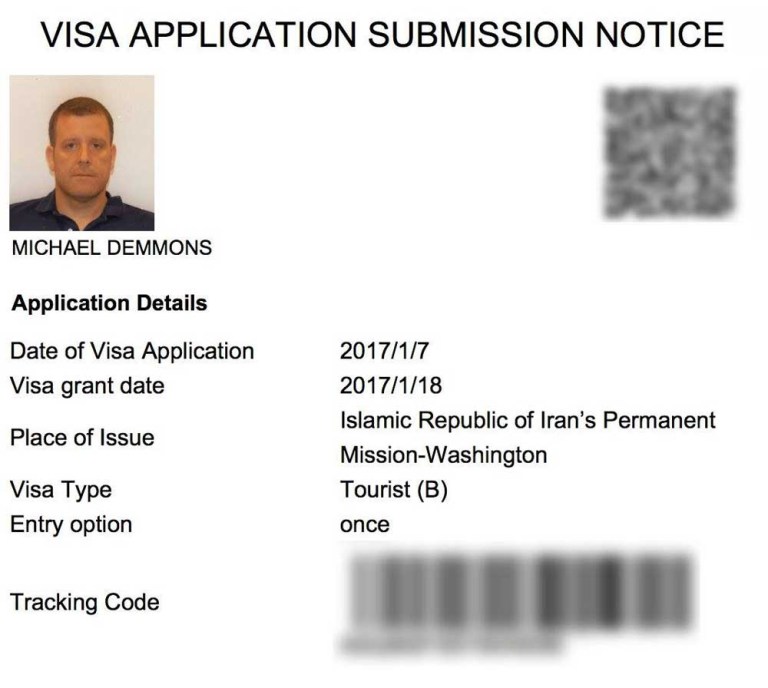 Be aware of what's on your social media before you go to Iran. Have you been critical of the Iranian government on Facebook? Do you post a lot of gay-themed photos or stories on Instagram? Do you re-tweet anti-Iran regime news stories or pro-LGBTQ links?
If you do, then you need to be very careful. You don't want this to come up while applying for an Iranian tourist visa.
During the visa process, I was never asked about social media. Recently though, I was contacted by a gay couple who told me that they were asked for their Facebook and Twitter profiles during the visa application process. Rohit from this gay couple asked:
"So, while we're applying for the Iranian visa, they are asking for our Facebook / Twitter profile. That had me worried, as we have photos on there that show us being married."
So, what do you do?
Adjust your privacy settings
First, wait to see if anyone asks to see your social media profiles. They may never ask. If they do though, you may wish to play with your Facebook privacy settings to make albums or photos private if you think they may raise any concerns.
Consider temporarily deactivating your profile
Personally, I would go farther than that. Deactivate your Facebook profile before you apply for the visa and reactivate it when you get home. Also, delete any tweets and Instagram posts that are critical of Iran or are super gay-themed.
If you want to go to Iran, you have to do what you have to do…!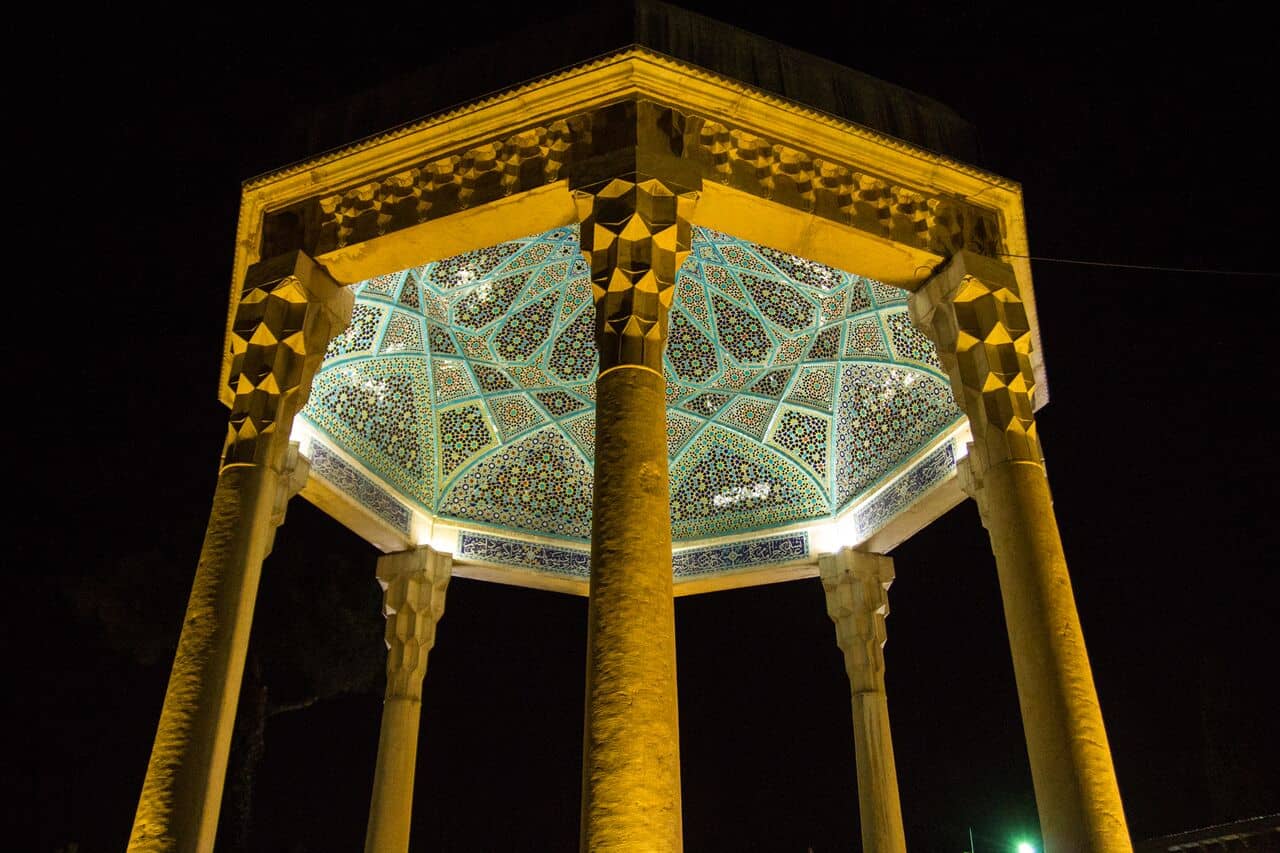 Checking into hotels
When you check into your hotel as a gay couple, the likelihood is that no one is going to ask you if you're a couple. They're just going to assume you're two men traveling together. No one is going to question you about it!
Having said that, they will likely put you in a room with two separate beds, so you have to be willing to either sleep apart or push your beds together.
It's also worth noting that of the 4 hotels I stayed at, only one of them was what I would consider fairly soundproof. If you are going to engage in any hotel room fun, keep that in mind!
The best things to do in Iran
As mentioned above, this is a country which is so rich in culture, history, and beauty. For me, the entire pantomime of 'going back in the closet' was worthwhile just to experience some of these many wonderful things that so few people in the world will have also seen:
Visit Esfahan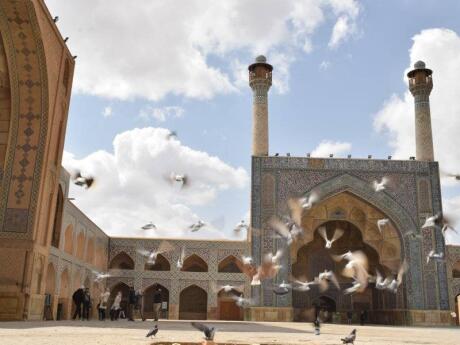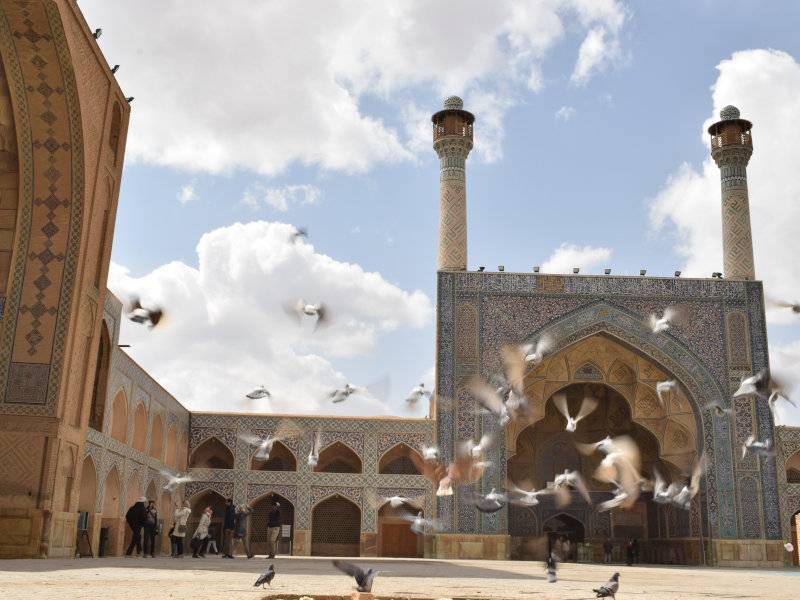 Isfahan, also known as Esfahan in English, is the third-largest city in Iran but was once one of the biggest cities in the world. It is famous for its beautiful Perso-Islamic architecture with grand boulevards, covered bridges, palaces, tiled mosques, and minarets almost everywhere you look. The majestic palaces and Islamic buildings around the Naqsh-e Jahan (Imam) Square are a real highlight, while the square itself is one of the largest in the world as well as a UNESCO world heritage site. Don't miss out on strolling along with one of the nine bridges over the Zayandeh River while you're here.
---
Explore Tehran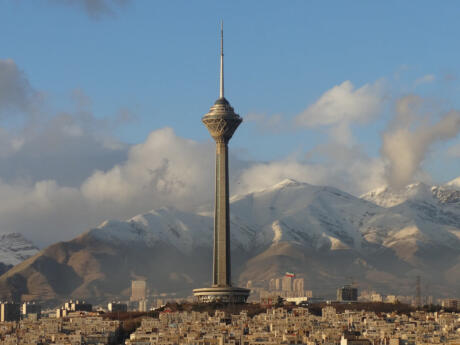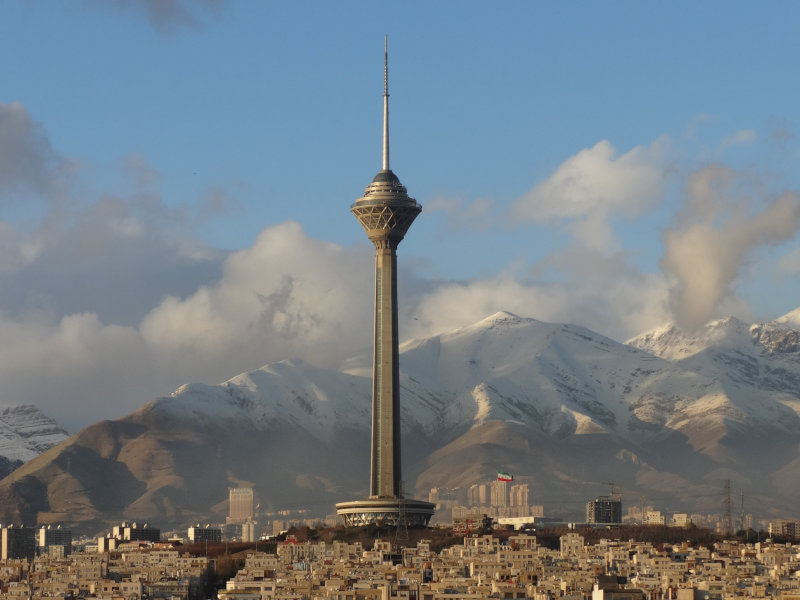 If you're traveling to Iran then you definitely need to spend some time in the capital city of Tehran. It is a bustling, lively, and super hip city. The skyline is dominated by the Milad Tower, which is the sixth-tallest tower in the world that you can also ascend for epic views of the city. You can even have a romantic dinner in the fancy revolving restaurant. Don't miss out on the Grand Bazaar, which features over 10 kilometers of shops selling everything from carpets to jewelry. Tehran is also home to the National Museum of Iran as well as Golestan Palace: a magnificent 19th-century Qajar royal abode.
---
Do some Bazaar shopping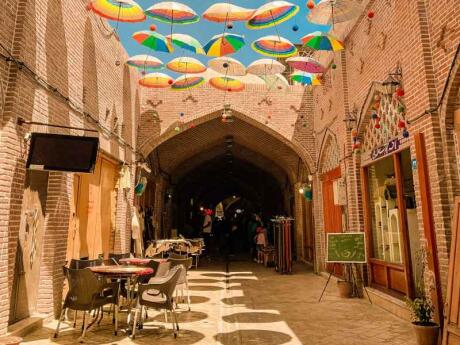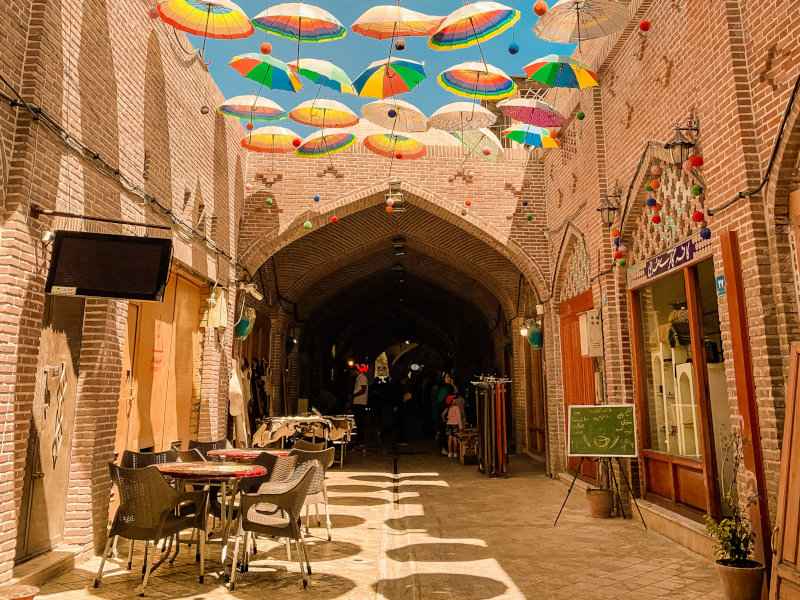 You have to spend some time shopping in a Bazaar in Iran, it's an experience in itself! Some of the best are in the capital, as well as in cities like Esfahan, Shiraz, Kerman, and Kashan. The most famous is the Bazaar of Tabriz, a UNESCO world heritage site since it's one of the oldest bazaars in Iran and the largest covered bazaar in the world! This particular bazaar was even mentioned by Marco Polo, who passed through while traveling the Silk Road. Nearly any city you visit in Iran will have a bazaar worth exploring, where you can taste local foods and find lots of beautiful handicrafts to take home with you.
---
Head to Yazd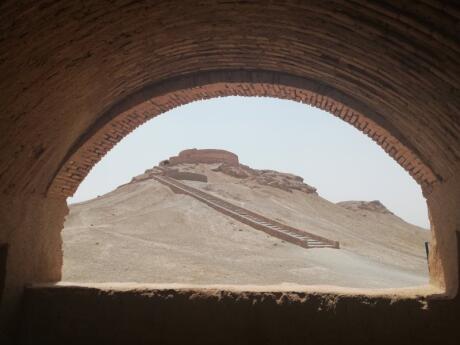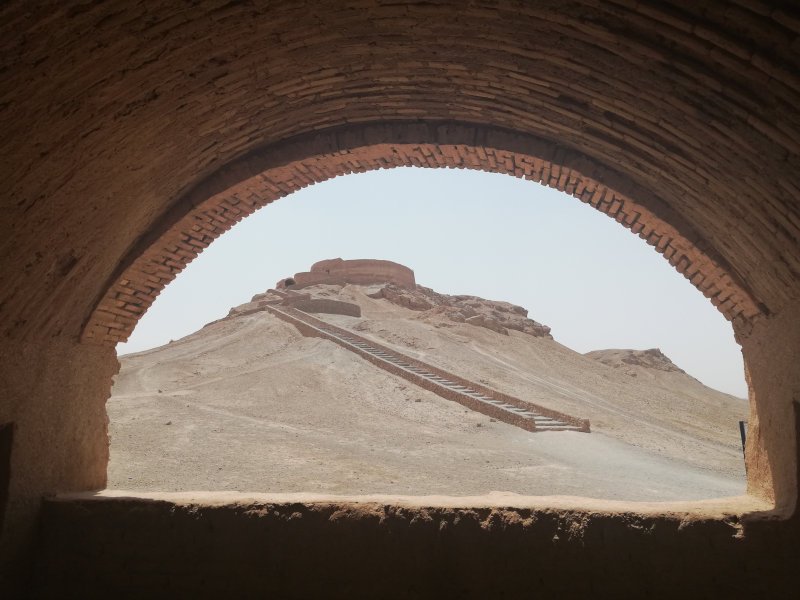 Another UNESCO world heritage site (Iran sure has a lot of them!) is Yazd, a unique desert city with beautiful Persian architecture. The Old Town area is particularly interesting, with mud-brick buildings and magnificent windcatcher towers, which gave the city its nickname as the "City of Windcatchers". There are a lot of Zoroastrian Fire Temples (more about those later) here, as well as the Towers of Silence where Zoroastrians would leave their lost ones to be picked clean by carrion birds. For something a little less gruesome-sounding, Yazd is also famous for having the most bicycles per capita in Iran.
---
Hike in the Alamut Valley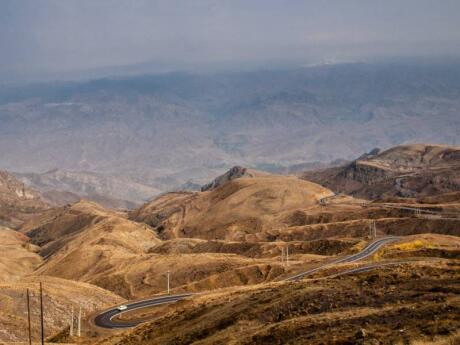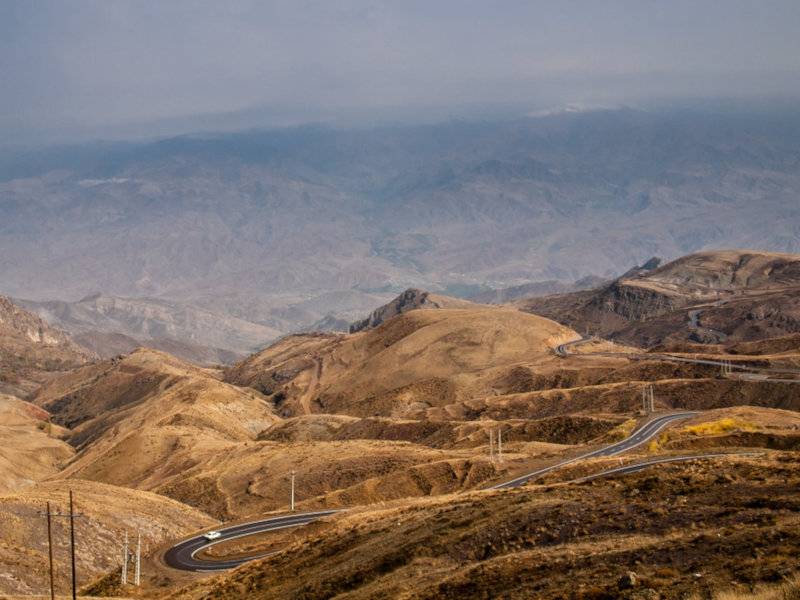 If you like getting out into nature then you should definitely explore and hike in the legendary Alamut Valley region. With the soaring peaks of the Alborz Mountains in the distance, this area is also home to the famous Castles of the Assassins – the remains of fortresses that once belonged to the medieval world's most feared religious cult. It takes about 3/4 hours to get to the Alamut Valley from Tehran, driving through twisting roads and passes while looking out the window at the beautiful mountains covered with cherry trees. The landscapes are simply breathtaking, so this is an excellent excursion if you like to challenge yourself.
---
Eat some Iranian food!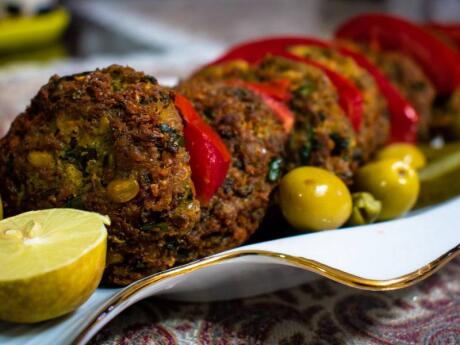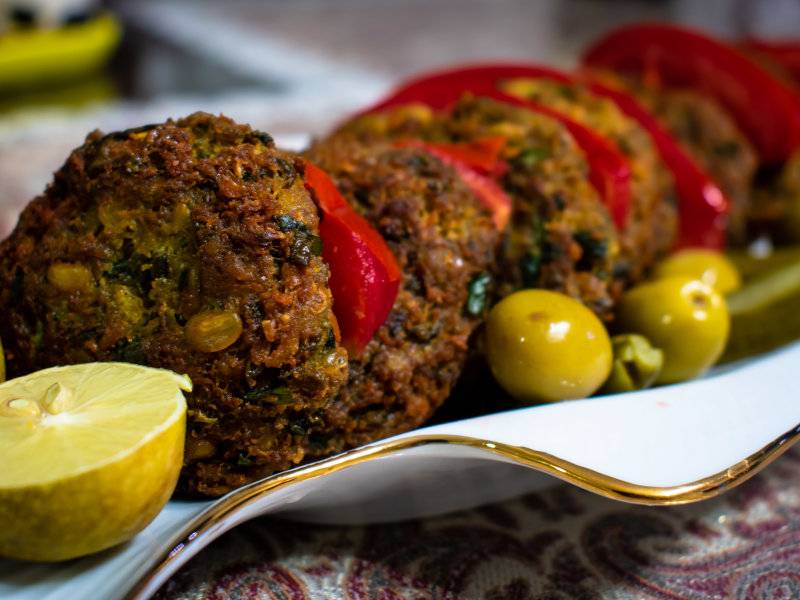 This almost goes without saying but Iran's cuisine is both varied and delicious. Most main meals in Iran are based on rice with meat, vegetables, and nuts. Herbs and fruit also make up a lot of the traditional dishes, so expect to see lots of these for sale in local bazaars alongside many different spices. While different types of kebabs are most associated with Iran, we also love their hearty stews and ash, which is a kind of thick soup. For drinking, bear in mind that Iran is an alcohol-free country, but instead try the delicious sweet chai tea as well as a plethora of yummy non-alcoholic beers in a variety of flavors.
---
Seek out a Zoroastrian temple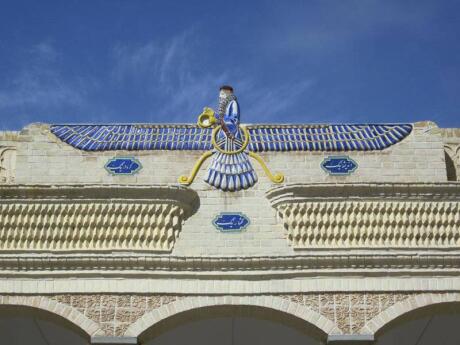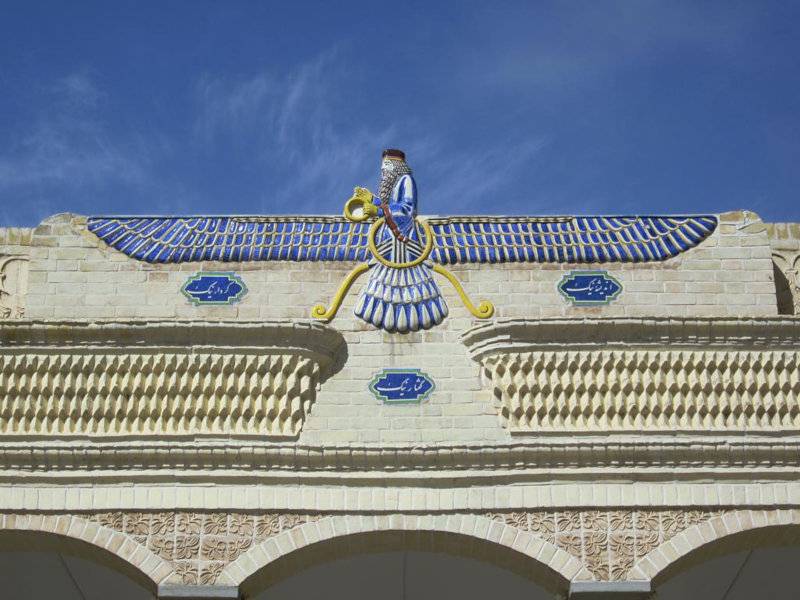 We mentioned the Zoroastrians when talking about Yazd, and you should definitely explore their otherworldly fire temples. Zoroastrianism is one of the world's oldest continuously practiced religions, which originated in Iran around the 6th century BC. There are many Zoroastrian fire temples in Iran, where there are ever-burning fires that the Zoroastrians revere. The fire inside the Yazd Atash Behram temple in Yazd has been continuously burning for over 1,500 years! While you can't actually enter the inner sanctum if you're not a Zoroastrian yourself, you can often visit other parts of the temples.
---
Explore Ancient Persepolis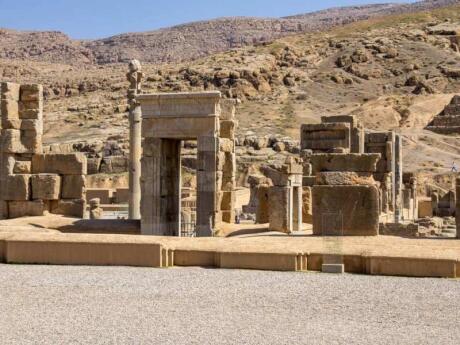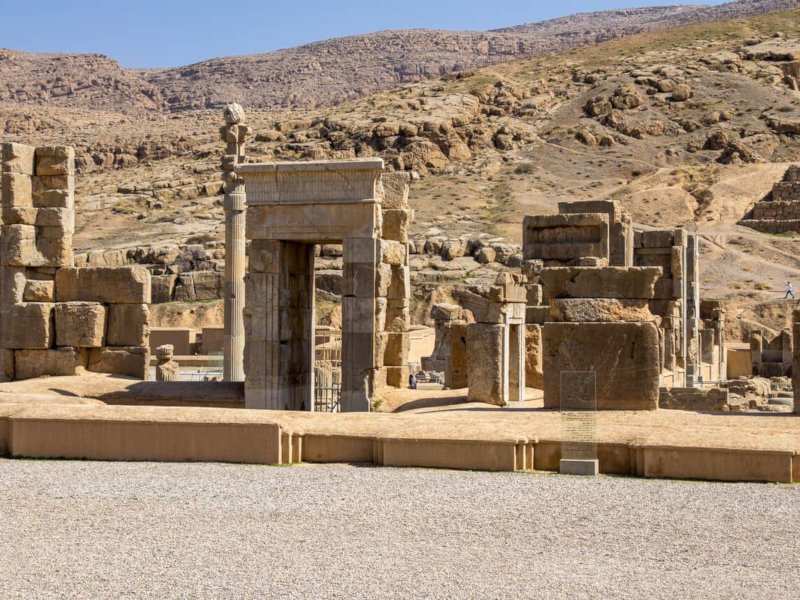 Another one of Iran's incredible UNESCO-listed heritage sites is the ruins of Persepolis, an ancient city that was the capital of the Achaemenid Empire. You might have heard of the Achaemenid Empire as the Persian Empire, the one that invaded Greece and defeated the 300 Spartans at the Battle of Thermopylae. Persepolis was founded by Darius I, and completed during the reign of Xerxes I, who led the invasion of Greece. While much of the city was damaged during Alexander the Great's conquests, there are still plenty of beautiful and impressive structures to visit today.
---
Visit Mashhad's Haram-e Razavi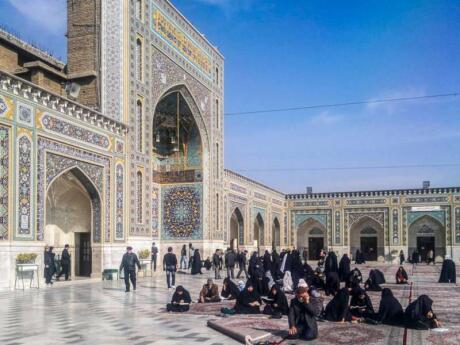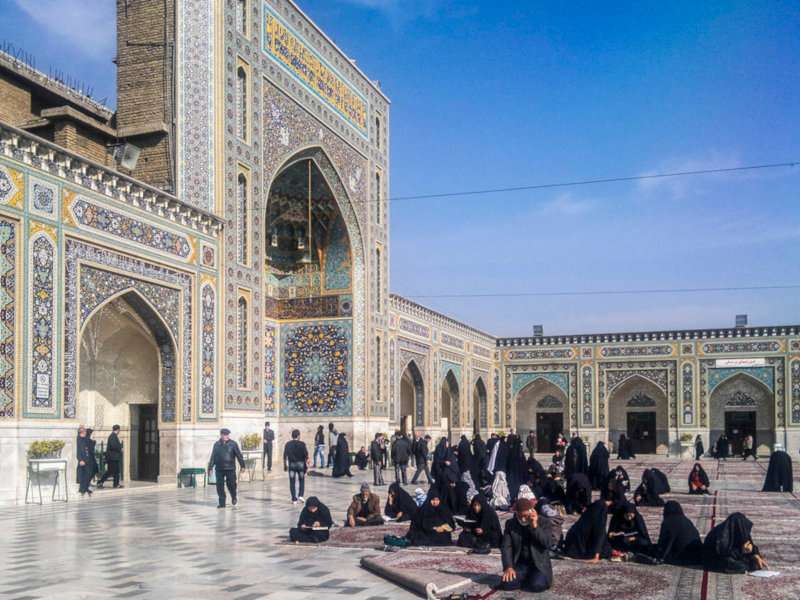 Mashad is Iran's second-biggest city and home to some amazing monuments like the Holy Shrine of Imam Reza. This is the biggest mosque in the world, which contains the mausoleum of Imam Reza, a museum, a library, a cemetery, the Razavi University of Islamic Sciences, a dining hall for pilgrims, vast prayer halls, and other buildings. Imam Reza was a descendant of the prophet Muhammad, so this is a very important site for Muslims. Non-Muslims can visit most of the Haram's outer courtyards, but they're not allowed inside the complex's two holiest buildings.
---
Feel like Indiana Jones at more ancient sites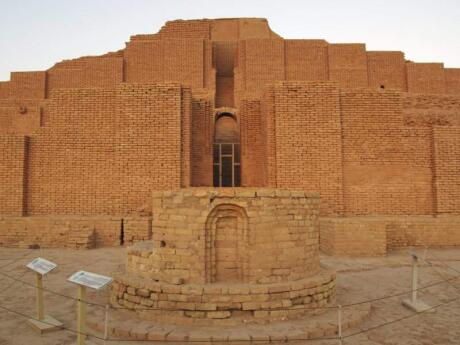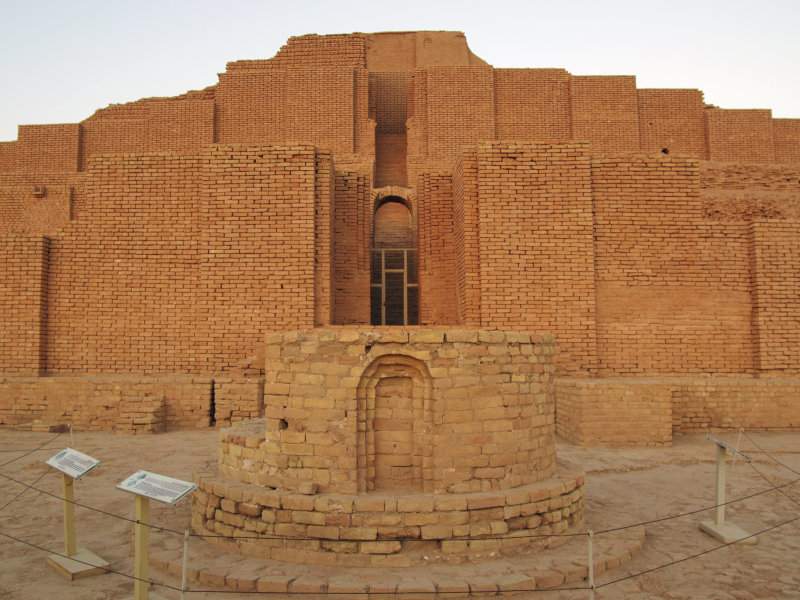 Three other incredible UNESCO-listed heritage sites are all located close to each other in the southwest Khuzestan Province. This area is often called the 'birthplace of Iran' because it has the oldest history. The ancient city of Susa (also sometimes called Shush) features a castle, acropolis, and palace remnants. Nearby city Shushtar is home to an amazing historic hydraulic system with water mills, dams, tunnels, and canals. Definitely don't miss out on seeing the massive remains of the Chogha Zanbil Ziggurat – with its desert location and bulk, this spot is sure to impress even the most jaded traveler.
---
Go skiing in the Alborz Mountains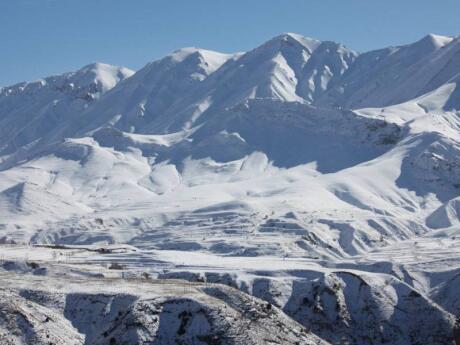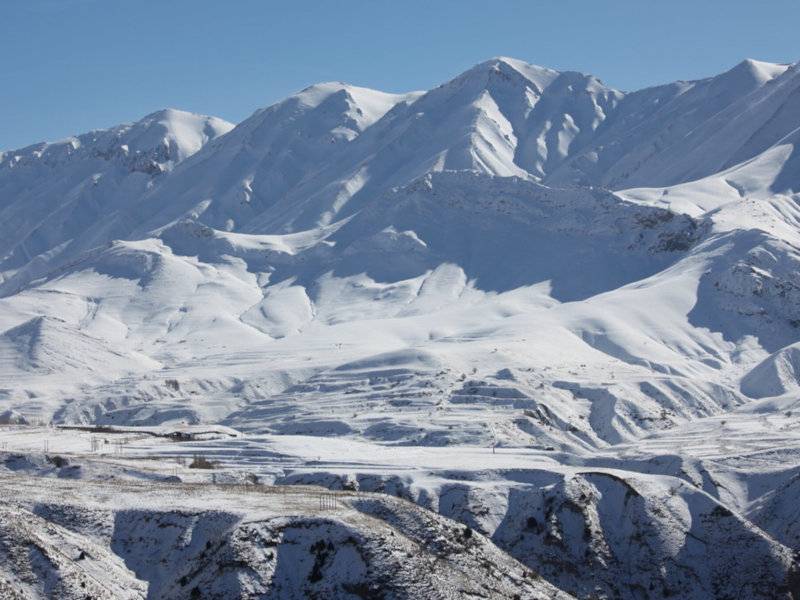 You might not think of snow when you think of Iran, but the northern Alborz mountains are actually a popular skiing destination with local Iranians. The ski resorts of Shemshak and Dizin are both about two hours drive from Tehran with high altitudes which make them perfect for powder junkies. The area is amazing for skiing in the winter as well as hiking in the warmer months. Nature-lovers will be happy to keep an eye out for wildlife such as deer, sheep, ibex, and eagles, although you will also need to be careful you don't annoy any wild boar or bears!
---
Experience an oasis village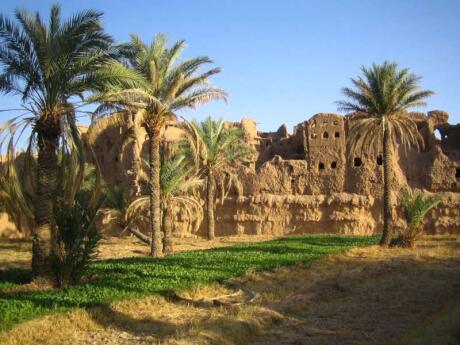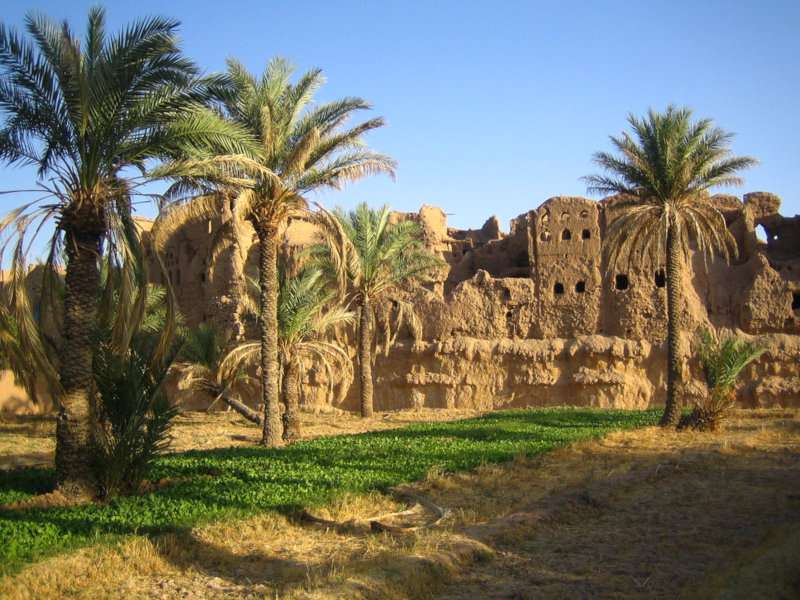 Yeah, I just mentioned skiing, but you simply can't go to Iran without experiencing the desert! Immersed amongst the date palms and unique crumbling castles, Garmeh is a classic desert oasis village, built using rustic mud-bricks. The village is 1500 years old, but becoming a bit of a popular destination for travelers looking to experience traditional Iranian desert life. While staying here you can organize camel rides further into the desert, hikes to hot-water springs, and excursions to the nearby salt flats. Just be aware that it does get ridiculously hot in summer, so you may want to visit during the cooler shoulder season.
---
So should you boycott Iran?
Why should we go giving our hard-earned dolly dollars and pink pounds to a regime that simply wants to get rid of us?
I am generally opposed to people who say you should boycott countries for human rights issues. Why? Because when it comes to issues like gay rights, I think it's far more productive to travel to these countries, find gay-friendly people and businesses (if you can), and support them with your tourist cash. Check out the Nomadic Boys' article about what it's like traveling as a gay couple in Asia, in which they explored this argument in detail.
Plus, in many countries with anti-LGBTQ policies, human rights violations against gay people generally happen with the citizens of those countries – not tourists.
I was recently in Iran for about 10 days. I really didn't get the sense that gay issues were a top concern for the people who lived there. Iranians are mostly concerned about inflation and putting food on their tables. They probably don't give much thought to gay people – if they think of them at all.
For a more in-depth look, check out our interview with local guy Sepehr from Shiraz about what gay life in Iran is really like.
Moreover, it's important to remember that you're going there on vacation – not to advocate for gay rights or to live out your life as you would if you were at home. You're going to visit Persepolis and Tehran and Shiraz, not to participate in a parade.
That said, you have some decisions to make before you go.
Before I embarked on my trip, one of the main concerns of my friends and family was that I would be a gay guy traveling to a country with such strict laws against it.
My usual response was to laugh and say, "Well, I don't intend to make out with guys in the street." It was my way of setting the other person and, to a certain extent, myself, at ease.
But when it comes right down to it, you're just going on vacation.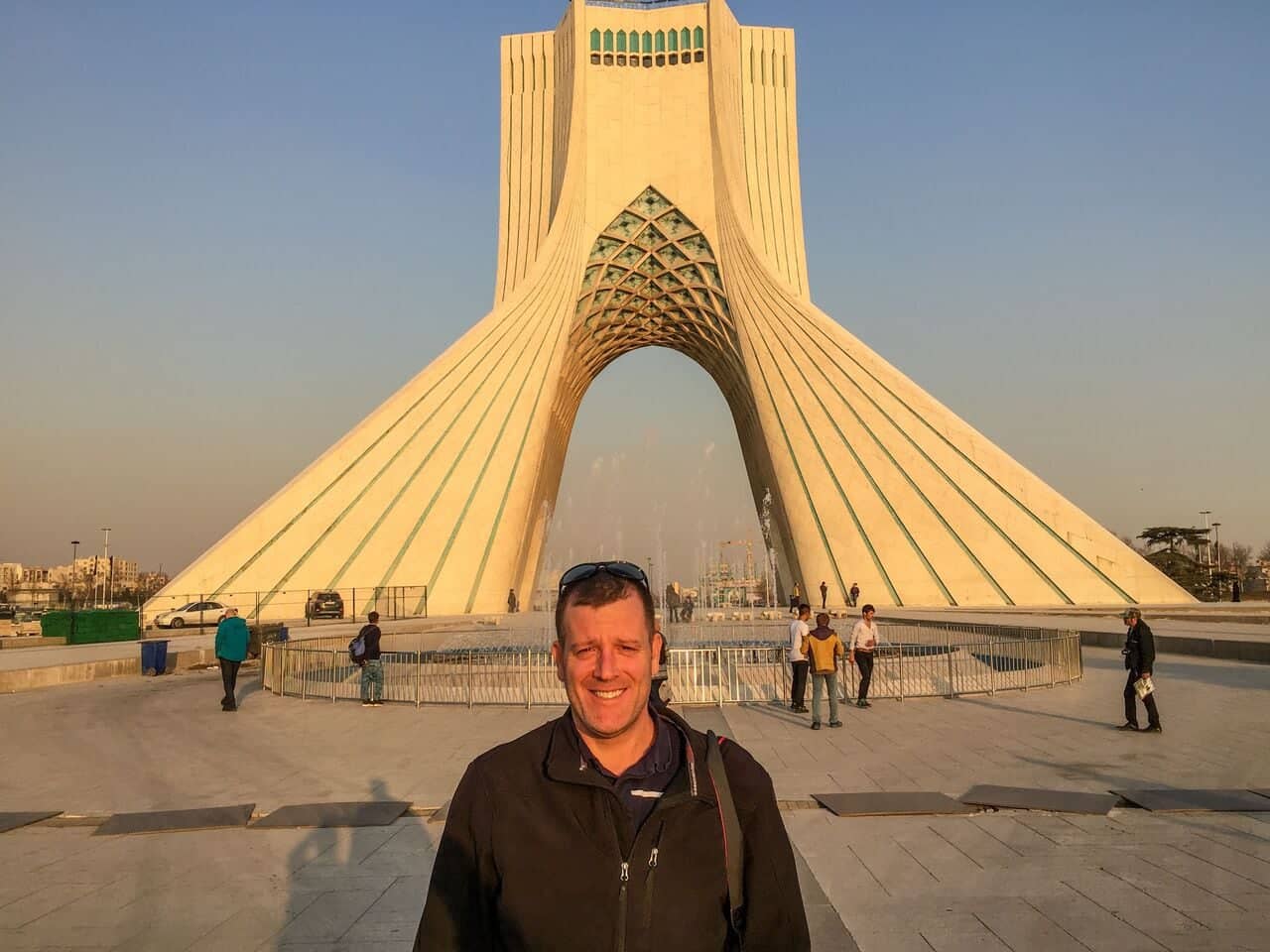 ---
Like this post? Pin it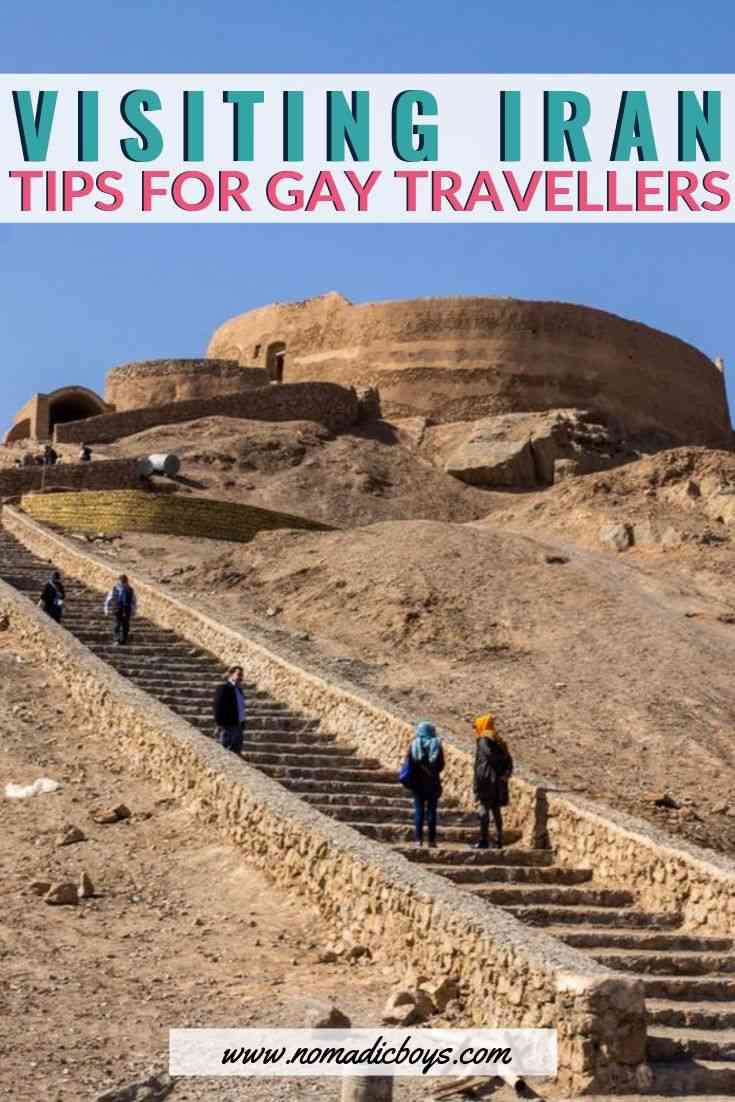 Happy travels are safe travels
We recommend you always take out reputable travel insurance before your next vacation. What happens if you suffer from illness, injury, theft, or a cancellation? Many gay travelers forget about it and regret it when something happens. Better to pay a small price and have peace of mind and not worry.