TERMS OF USE: There is a chance that some of the content on this page has changed since it was last updated. By reading this article, you consent to our Terms of Use and Disclaimer. Happy Travels!
DISCLOSURE: Some of our posts may contain affiliate links which we may receive a commission if you choose to book something through one of our links.
What makes a city gay, you ask? Does it mean that it falls in love with another city of the same gender?
From having visited quite a substantial part of the world as a gay couple, we put together our list of what we think are the main gay capitals of the world. When it comes to how gay friendly a city is, we look at:
how is the local LGBTQ community treated and what is the public's attitude like to its fabulous community?
what is the queer nightlife like?
how comfortable is it for gay couples like us to show affection in public?
how epic is their Pride event and other gay events there?
From underground clubs to marching in the streets, each city on this list has a beautiful story on how they have become one of the gayest cities in the world. Whether it be a riveting nightlife scene, or simply a community of people with open minds, these cities are our favorite shining pink beacons, which we celebrate! For more gaycation inspiration, be sure to check out our guide to the top gay travel destinations in the world.
DON'T MISS OUT!
Join our newsletter
Subscribe now to receive in-depth FREE travel guides, along with inspiring stories, savvy planning tips, and exclusive discounts on gay tours.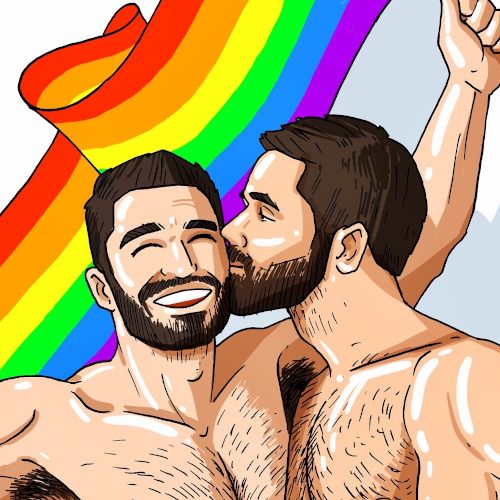 1. Fort Lauderdale – Florida, USA
This is, by far, the gayest city we've ever been to. According to a detailed study by The Advocate, Fort Lauderdale in South Florida was rated as the #4 gayest city in the US. That's right! Step aside San Fran and move over NYC, for there's a new Queen in town! Not only are there over 100 LGBTQ-themed establishments, but Fort Lauderdale has the highest concentration of gay couples living in the whole of the US. The city has even elected several openly gay mayors, starting with Dean Trantalis.
But that's not the only reason why we love visiting Fort Lauderdale. We can't get enough of the beautiful beach, with its golden sands, sporty tournaments, and flamboyant sunbathers! Sebastian Street Beach isn't defined as a 'gay beach', but it's definitely been infiltrated by the Community!
Whilst the whole city is considered super homo-friendly, Wilton Manors is the heart of the gay scene with tons of gay hangouts. With a name that sounds like it belongs to a theatrical character on Dynasty, you can only expect the district to be filled with campy residents and super gay shops and bars! Find out more in our detailed guide to the gay bars of Wilton Manors.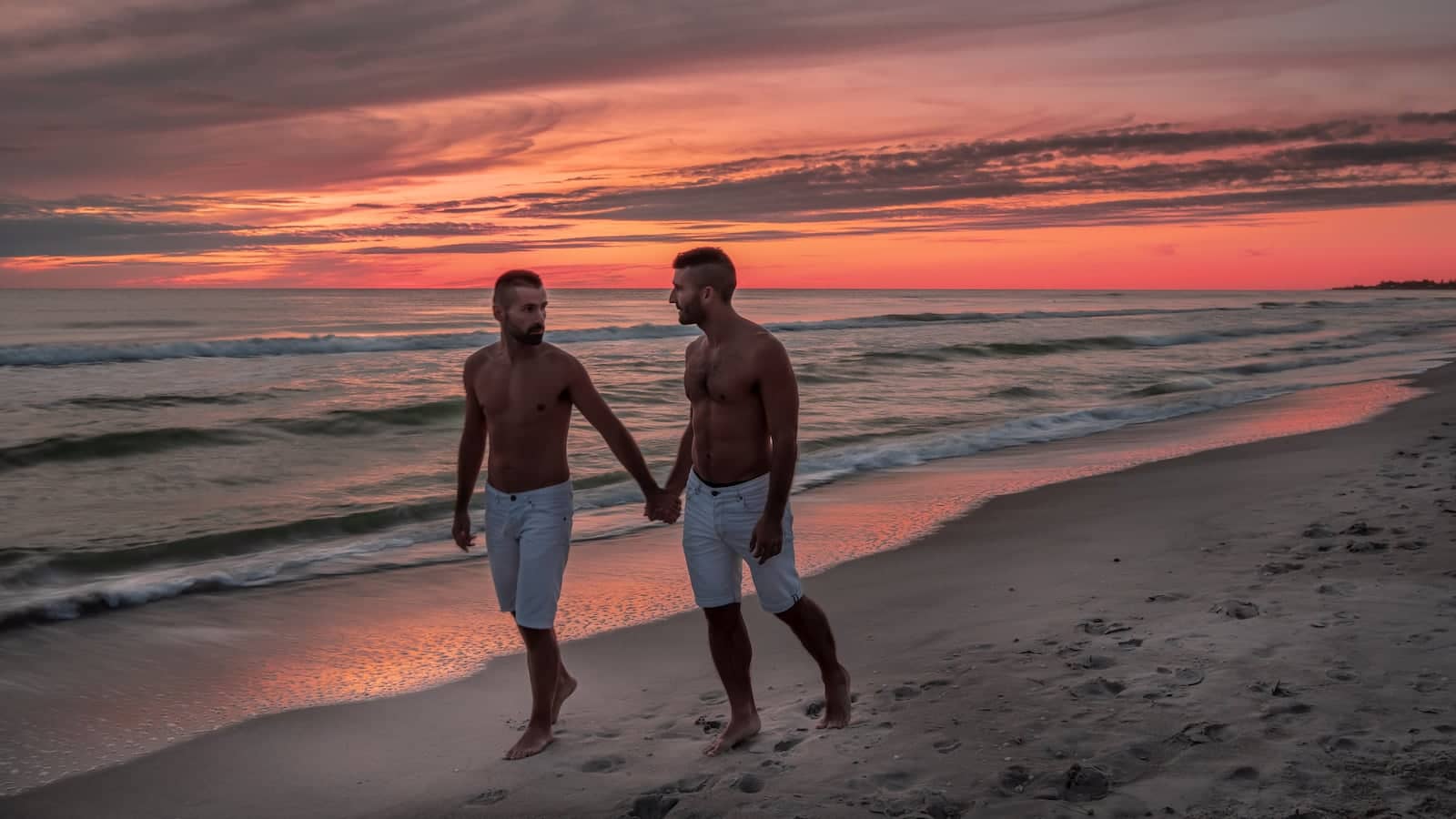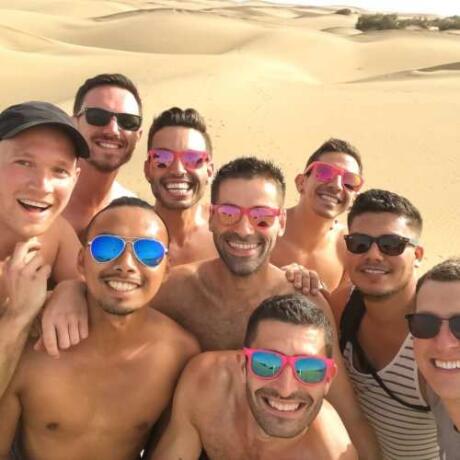 See the world with gay friends
Interested in seeing the world with like-minded LGBTQ jet setters? Our friends at Out Adventures are the premier providers of gay & lesbian tours, cruises, and active adventures. Their slick and sublime escapes run twelve months per year, across all seven continents. Check out their website to see where they're off to next and use our NomadicOA code when booking to claim $150 off any of their tours!
2. Berlin – Germany
Before the rise of fascism and the subsequent outbreak of WW2, Berlin was well on its way to being a leading figure in the gay rights movement. Berlin was home to the first gay neighbourhood in the world back in the 1920s, with the city absorbing an 'anything goes' kind of atmosphere. Cross-dressing was common and tolerance towards homosexuality was a lot higher than it was in other countries at the time.
Today, Berlin is gayer than ever! Between partying in epic warehouses, to chilling in gay bathhouses, LGBTQ folk have no shortcomings when it comes to finding their space in the German capital. With awesome bars like SchwuZ and Möbel Olfe and club nights like Betty F***, you know you're in for a good time in Berlin.
And let's not forget the super exclusive Berghain gay club. Housed in a massive former railway warehouse, today a haven for electronic music lovers with 72-hour parties starting on Friday evenings ending on the following Monday morning. It's notorious for its bouncers who are a law unto themselves and famously turn every other person away just for the sake of it – including the likes of Britney and Macklemore! Read more in our guide to gay Berlin and our interview with local boy Marcel about gay life in Germany.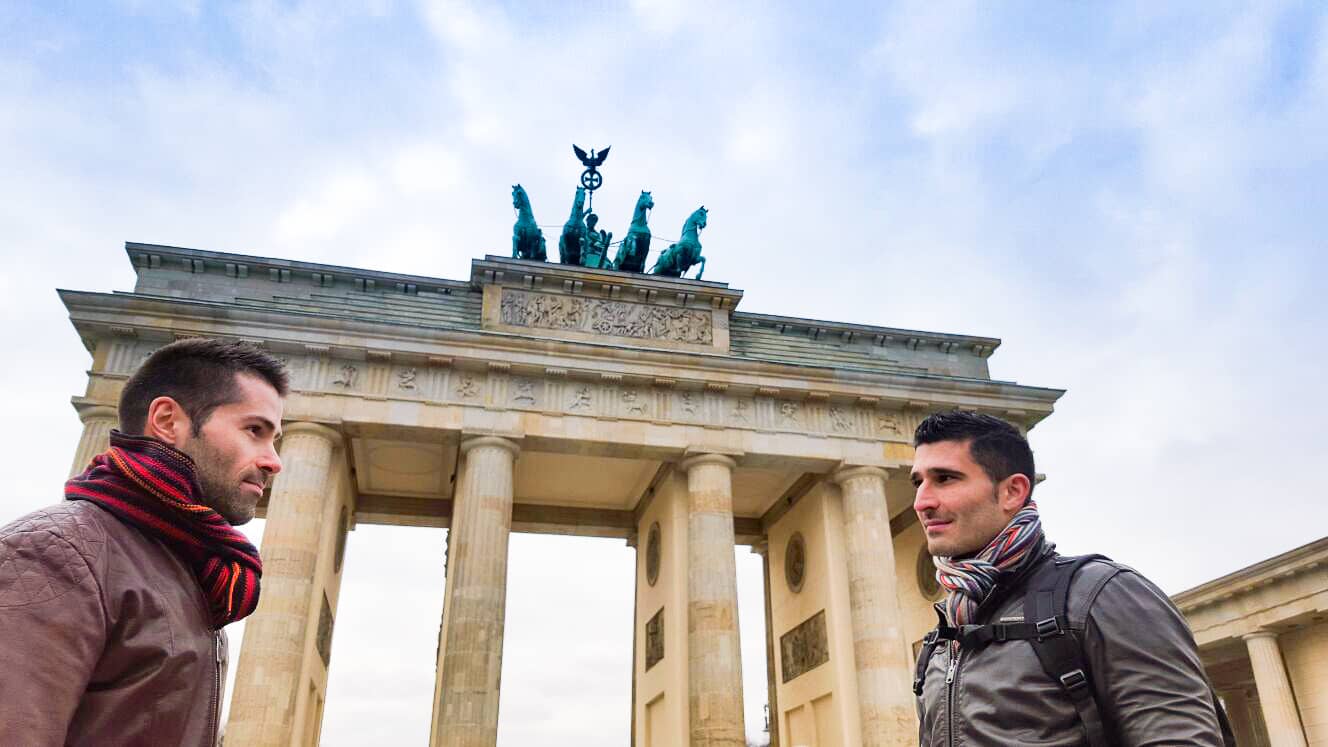 3. Amsterdam – The Netherlands
The Netherlands holds the torch for one of the gayest countries in the world. For example, a Pew Research survey showed public acceptance of homosexuality is in the high 80% and back in 2001, the Netherlands became the first country in the world to introduce marriage for all.
Amsterdam is one of the very few cities in the world where we feel comfortable walking the streets holding hand and not having to look behind our backs to double-check it's safe to do so every few minutes. The Dutch have become so desensitised to homosexuality and embraced it as a norm – as it very well should!
The gay scene of Amsterdam is super diverse with something for everyone mainly based around the unpronounceable Reguliersdwarsstraat street. Some of the best bars for drinks include SOHO and Prik. Spikjer Bar is where you'll want to head if you're into jeans/leather, and there is even a bar for men who are into "black and coloured men" called Cafe Reality. In terms of clubs, check out Club NYX, YOLO, Eagle and the infamous Church club.
In relation to gay events, Amsterdam Pride in July/August is the most famous as well as being unique -instead of floats on the streets, they are instead on boats sailing through the iconic canals of the city. Other gay events in Amsterdam include the Bear Weekend in March, Leather Pride in October and the International Queer & Migrant Film Festival in December. Read more in our detailed gay travel guide to Amsterdam.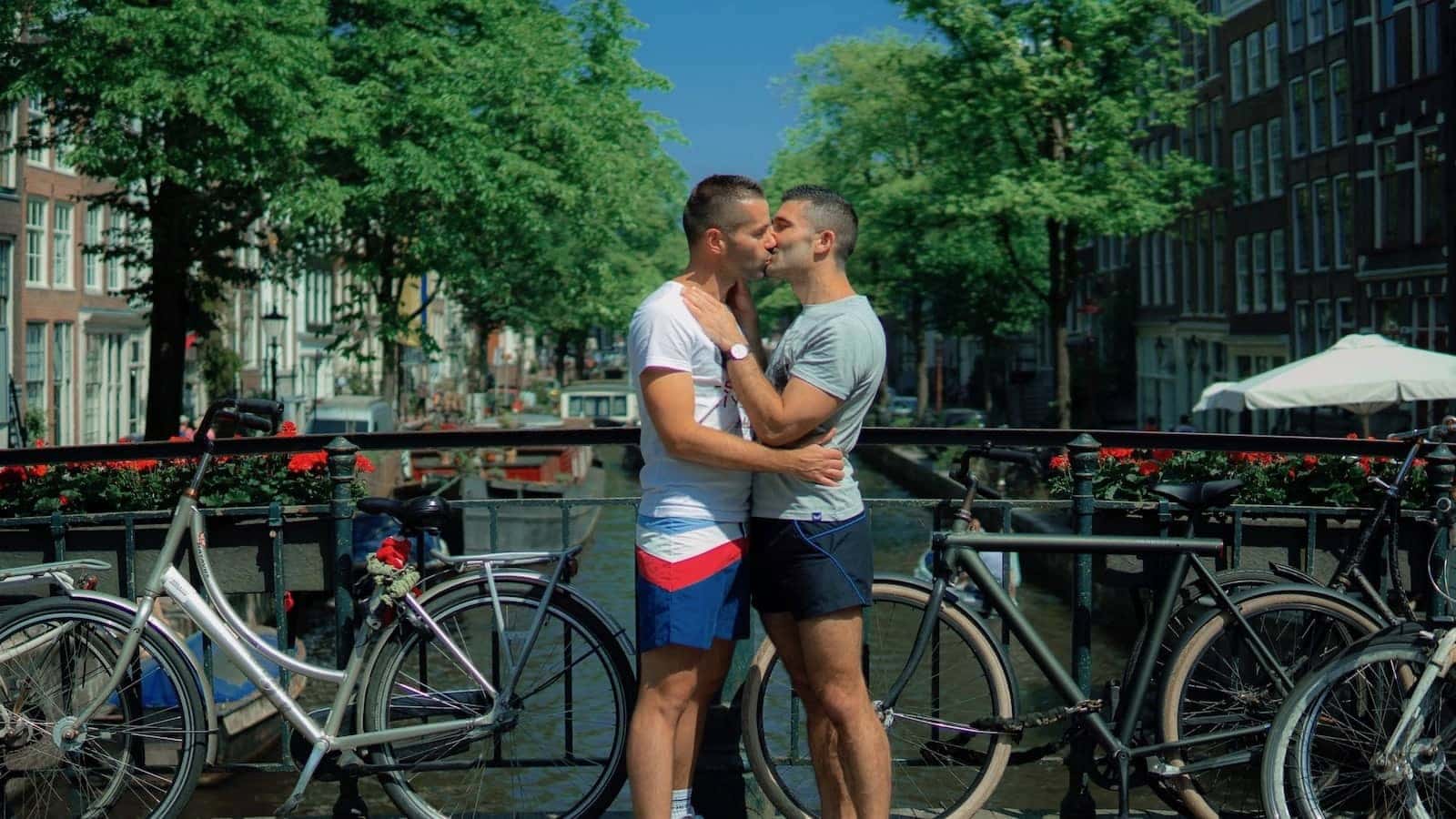 4. San Francisco – California, USA
Considered the gay Mecca of the world with one of the largest LGBTQ communities, it's fair to say that San Francisco has one of the most vocal and prominent gay scenes we've ever come across.
What started it all? Back in the late 1800s when the miners struck gold, (literally, they found a ton of gold buried around San Fran), a huge influx of people moved to the city, 95% of which were young men. The sharp increase of males in the area meant that a lot of the more 'masc4masc' type jobs were taken up, so the rest of the men had to assume positions that were stereotypically for females. Inevitably this led to lots of gay activity, as well as more cross-dressing performances in the clubs, gay dancing…voila: a queer culture was born! Whilst this was clamped down over the years, the San Francisco's gay scene has stood strong over the years to become the gay haven it is today and beautifully immortalised in Armistead Maupin's "Tales of the City".
The gay scene of San Francisco includes lots of queer events, the most famous being the Folsom Street Fair in September and Pride in June, which attracts millions of people. In relation to the gay scene, The Castro is regarded as one of the first gay neighbourhoods in the US and is still packed with lots of queer hangouts like Moby Dick, The Stud, 400 Castro and Beaux.
Being in San Fran feels like you're tasting a piece of history, knowing that so many prominent queer icons have ventured through the streets of San Francisco at one point or another. This is, after all, home to one of the most famous LGBTQ activists of our time: Harvey Milk – the first openly gay elected official in the history of California.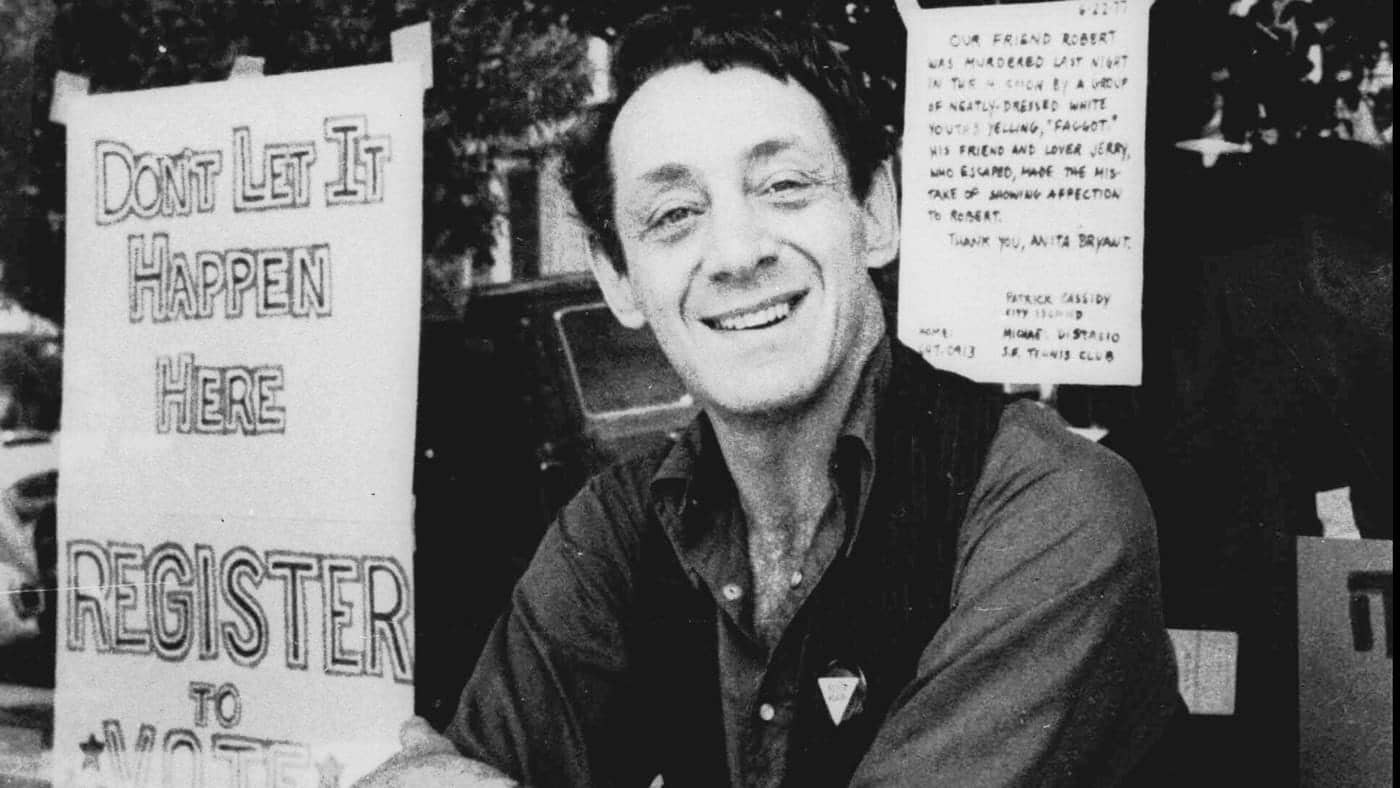 5. Brighton – UK
With its charming beaches, colourful nightlife and a close-knit community, Brighton is not only one of the gay capitals of the UK, but definitely one of the most LGBTQ friendly cities in the world.
Brighton has the highest proportion of LGBTQ households in the UK, and is also a popular place for gay Londoners to retire/move to in order to escape the stressful life of the big capital.
Whilst the gay scene of Brighton is not as big as London's (comparing a city with a population of less than half a million to one with over 8 million!), it's still heaps of fun. The majority of Brighton's gay scene is based around St James's Street with gems like Bulldog, The Queens Arms and Subline. The Brighton Naturist Beach is also one to check out, with its own gay section.
Brighton Pride in August is one of the best events in the UK, which includes performances from huge artists like Kylie and Britney. Other gay events in Brighton include Trans Pride in July and the queer film festival called Eyes Wide Open.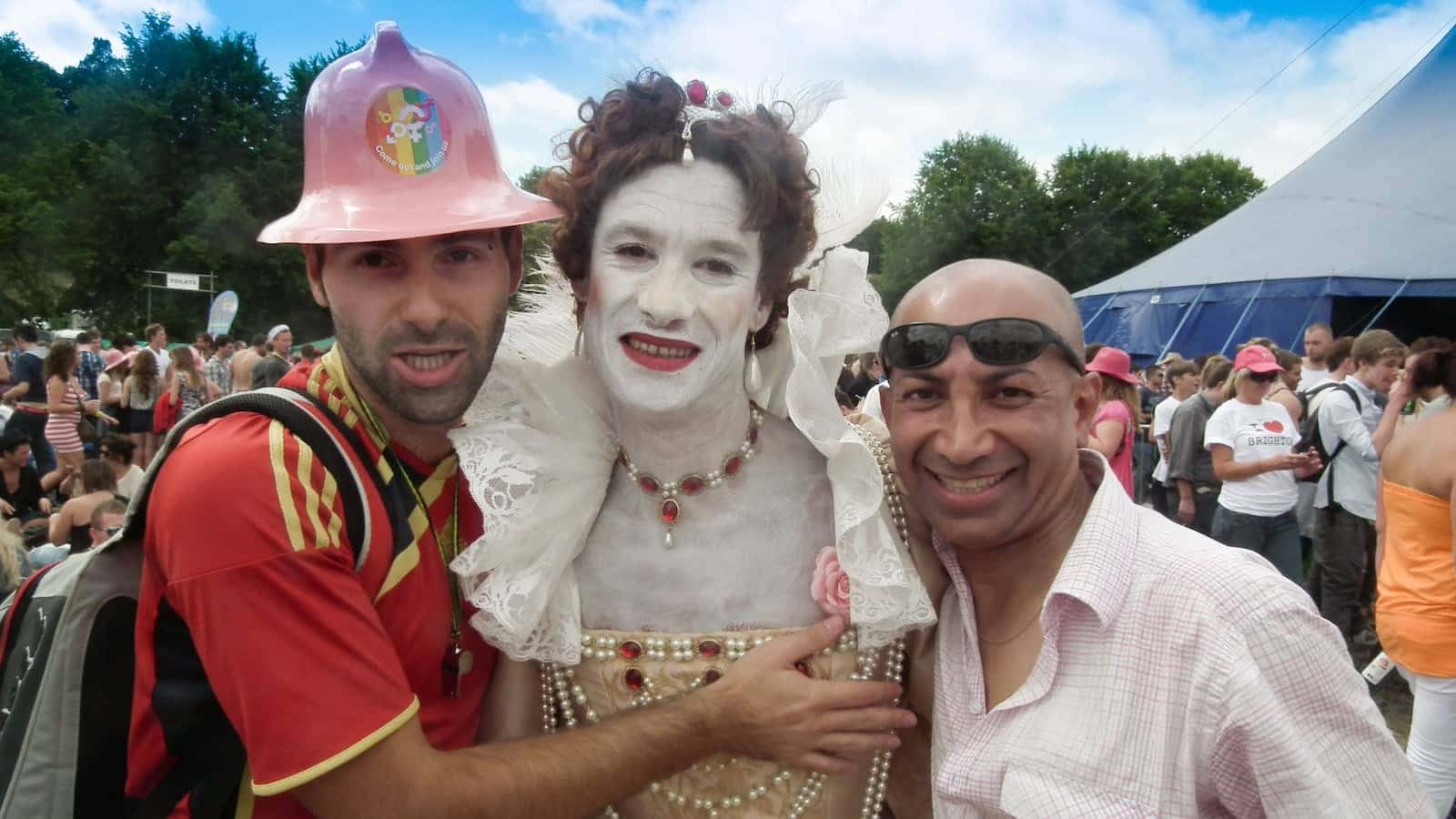 6. Madrid – Spain
Madrid. The capital of Spain – one of the most progressive countries in the world when it comes to LGBTQ rights.
Yet, it wasn't always this way. Whilst other countries looked to the Stonewall riots in New York City as inspiration for their protests, news of this new gay rights movement in the late 1960s/1970s was blocked from entering Spain! Under the Franco regime, any kind of activity that promoted an "LGBTQ agenda" was completely banned. Yet, this all changed in the 1970s, led by LGBTQ activists in Barcelona, who took to the street to demand their rights – a move which would later inspire similar acts in Madrid and the rest of the country.
Fast forward to today, and the gay scene of Madrid in the Chueca neighbourhood is immense, with bars like Boyberry, La Kama, Barbanarama, El Bulldog and Rick's, along with countless others, that usually converge outside. Madrid also has some of the best WE Circuit-style parties we've ever been to, especially during the notorious Pride in early July – arguably the best Pride event in Europe!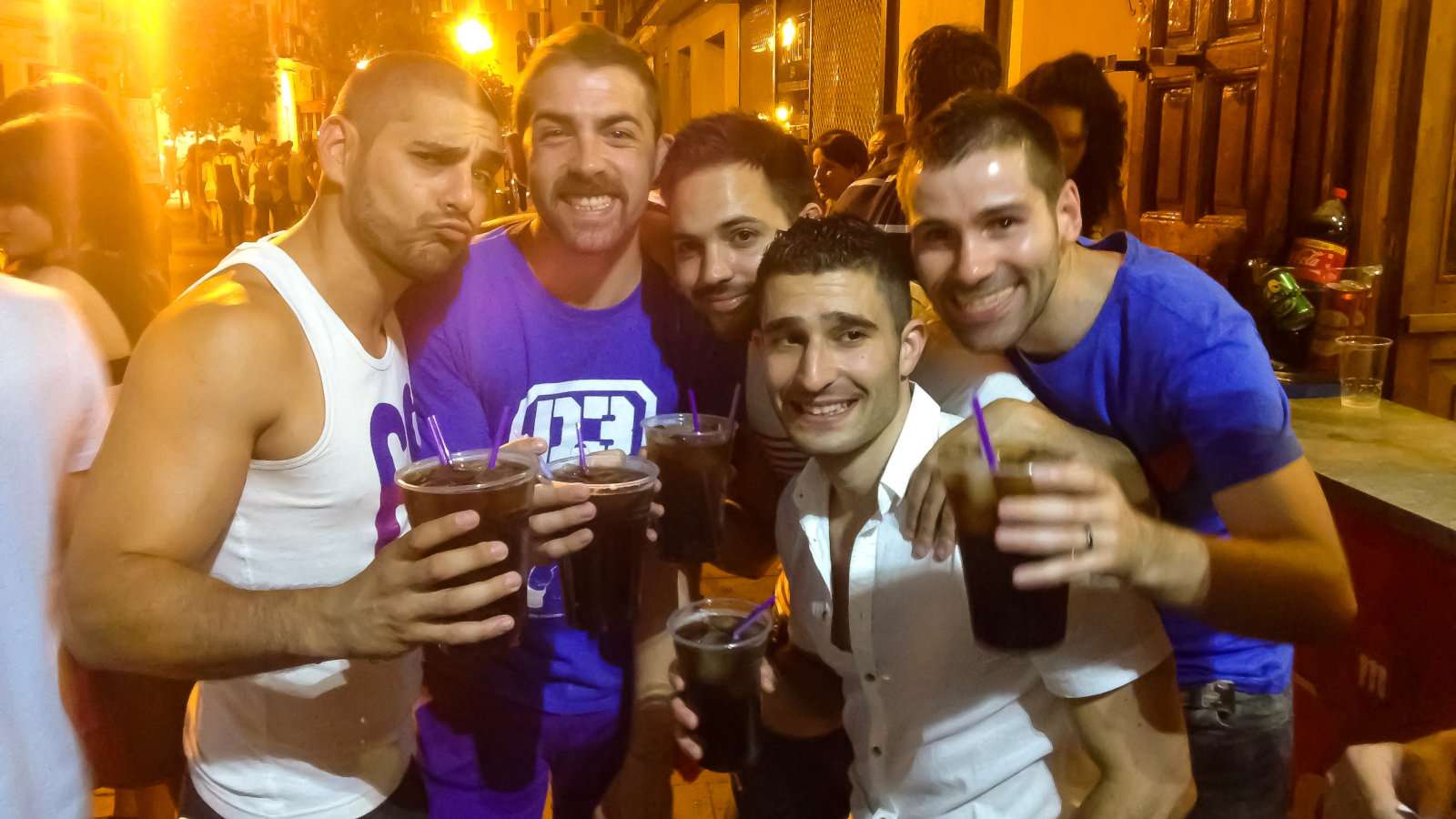 7. Los Angeles – California, USA
The City of Angels…!
Los Angeles might get credit for being the home of the stars, but we love it for its great nightlife scene and incredible gay neighbourhood! Lots of people give LA slack for being filled with fake wannabe starlets and power-hungry executives, but find the right place, and you'll come across loads of absolute sweethearts. LA is so gay-friendly that it feels like if you were to take away all of the gay couples you saw walking down the street, you'd have almost nobody left!! But the West Hollywood scene is where you will find most of the LGBTQ community, along with tons of clubs and bars.
The Precinct DTLA is one of the most popular gay hangout spots in the city and it's easy to see why. Its brick layered walls, yet glamorous drag performers bring the atmosphere into a kind of limbo state. It looks somewhat unfinished, yet the fantastic drinks, and epic shows, adds a dash of paradise. The Akbar is a little smaller but still fun, with a jukebox packed full of our favourite pop hits, this place will feel like taking a step back in time.
The drag scene is known to be pretty cutthroat, with many queens working 7 nights a week – so you know they're ready to read a bitch to filth without hesitating. In fact, RuPaul's Drag Race fans will particularly love LA – a city which has given us the likes of Shangela, Trixie Mattel, Morgan McMichaels, Detox, Alaska, Ongina, Jasmine Masters, Pandora Boxx, Courtney Act, Raja, Willam and many more!
DON'T MISS OUT!
Join our newsletter
Subscribe now to receive in-depth FREE travel guides, along with inspiring stories, savvy planning tips, and exclusive discounts on gay tours.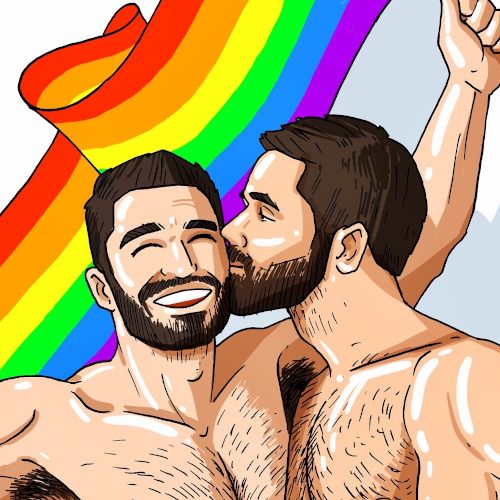 8. Barcelona – Spain
The LGBTQ rights movement in Spain all started in Barcelona. Fed up with living in the shadows, a bunch of noble activists grouped together in the 1970s and took to the streets to demand their rights. People listened, which led to a domino effect around the whole country, allowing Spain's LGBTQ rights to quickly evolve.
From its many gay bathhouses, where queer folk can meet up, undress and unwind, to the epic gay clubs where you can dance your heart out, Barcelona's gay scene around the Gaiexample neighbourhood is vast and diverse. There are tons of bars here like Moeem, La Chapelle and Plata – whether you're just curious or a veteran gay, there's a space here for you! Gay parties in Barcelona to look out for include Arena, Metro and Sala.
Barcelona Pride in late June is a lot of fun. It culminates at Plaza España, with a large outdoor concert featuring famous Latino and Eurovision stars. Read more in our article about our experience at Barcelona Pride. Other gay events in Barcelona include the Snow Gay Weekend in March, Bear Pride in April, the FIRE!! gay film festival in June, Circuit in August and Panteresport in September. Read more in our detailed gay guide to Barcelona.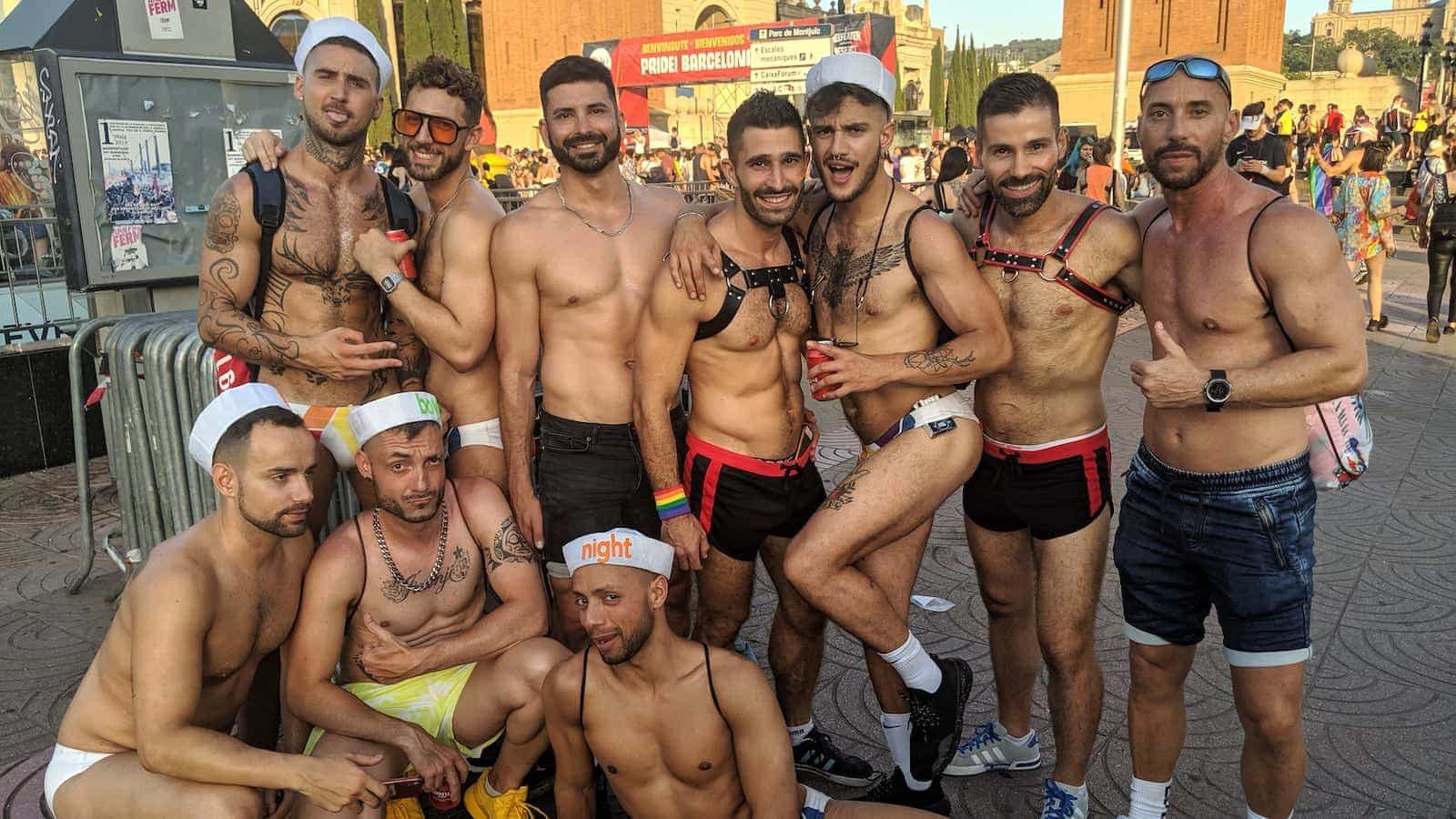 9. Tel Aviv – Israel
Hot Israelis gays in speedos, drag bars, hot Israeli gays in speedos, saunas, hot Israeli gays in speedos, beach parties…and did we mention…hot Israeli gays in speedos…?!
Tel Aviv has it all. Home to one of the best gay Pride events in the world, it is the most advanced place for gay people than anywhere else in the Middle East region!
Gay rights in Israel have progressed quite rapidly over the last few years, with gay marriage a possibility in the not-so-distant future. We also love the strong similarity between the words 'gay' and 'ge' – which means pride in Hebrew. So someone coming out as 'gay' is already describing themselves as 'proud' so to speak.
In terms of gay bars in Tel Aviv, Apolo and Shpagat are one of the best. If you swing around there often enough, you will begin to recognise a lot of familiar faces (which can be good…or bad!) Other popular gay hangouts in Tel Aviv include Lima, Breakfast Club and DTM.
However, the big highlight is, of course, Tel Aviv Pride in early June. Not only is it the largest (and perhaps only!) Pride of the Middle East, with over 250,000 people attending, it's one of the most exciting beach gay festivals in the world; those hot Israeli gays in speedos we mentioned? Yup – that's all here!
10. London – UK
Imagine you're a young a gay kid growing up in the midlands of the UK, knowing no other LGBTQ folk, and feeling like an alien. Then, picture yourself emerging from the Underground, onto Old Compton Street in Soho, central London. You see rainbow flags everywhere, LGBTQ couples kissing, holding hands, billboards with gay folk smiling back at you… This is the gay scene of London!
The English capital was considered a gay city before being gay was even decriminalised in the UK. Many LGBTQ folks would arrive there to socialise and be their big, ole', happy gay selves. Since the decriminalisation of homosexuality in 1967, London has become a mecca for gay people all across the UK, and the world. With awesome clubs like GAY Heaven hosting some of the famous drag queens and pop stars each week, the city is a never-ending parade of Pride!
And speaking of Pride parades, Pride in London in early July is always epic! They pull out all the stops – the floats that drive down through the busy touristic streets of Oxford Street and Picadilly are always extra as hell! And millions line the streets to watch on.
It's not all about the nightlife scene as well. London has an exquisite queer theatre company called Above the Stag, where gay people can go and see their stories told on stage. If that isn't celebrating LGBTQ identity, then we don't know what is!
11. New York – USA
The birthplace of Pride, visiting the Stonewall Inn is a must for any LGBTQ traveler who is looking to explore their community's history.
In front of the Inn is a small garden where a plaque with a short inscription tells the story of the movement. Activists Sylvia Rivera and Marsha Johnson both served as pivotal members of the fight for LGBTQ rights back in the late 1960s, and they were known to regularly frequent and socialize in the bar.
Today, New York City is a mecca for the LGBTQ community. With more gay bars than you can count, you'll never come up short for a night out on the town. We particularly love Lips, which has drag performers as waiters! Other awesome gay hangouts in NYC include the Barracuda, Therapy, and The Eagle.
New York Pride in late June is one of the most famous events in the entire city. The 2019 World Pride NYC attracted 4-5 million people, making it the largest ever Pride event that has ever taken place! Find out more in our detailed guide to New York Pride.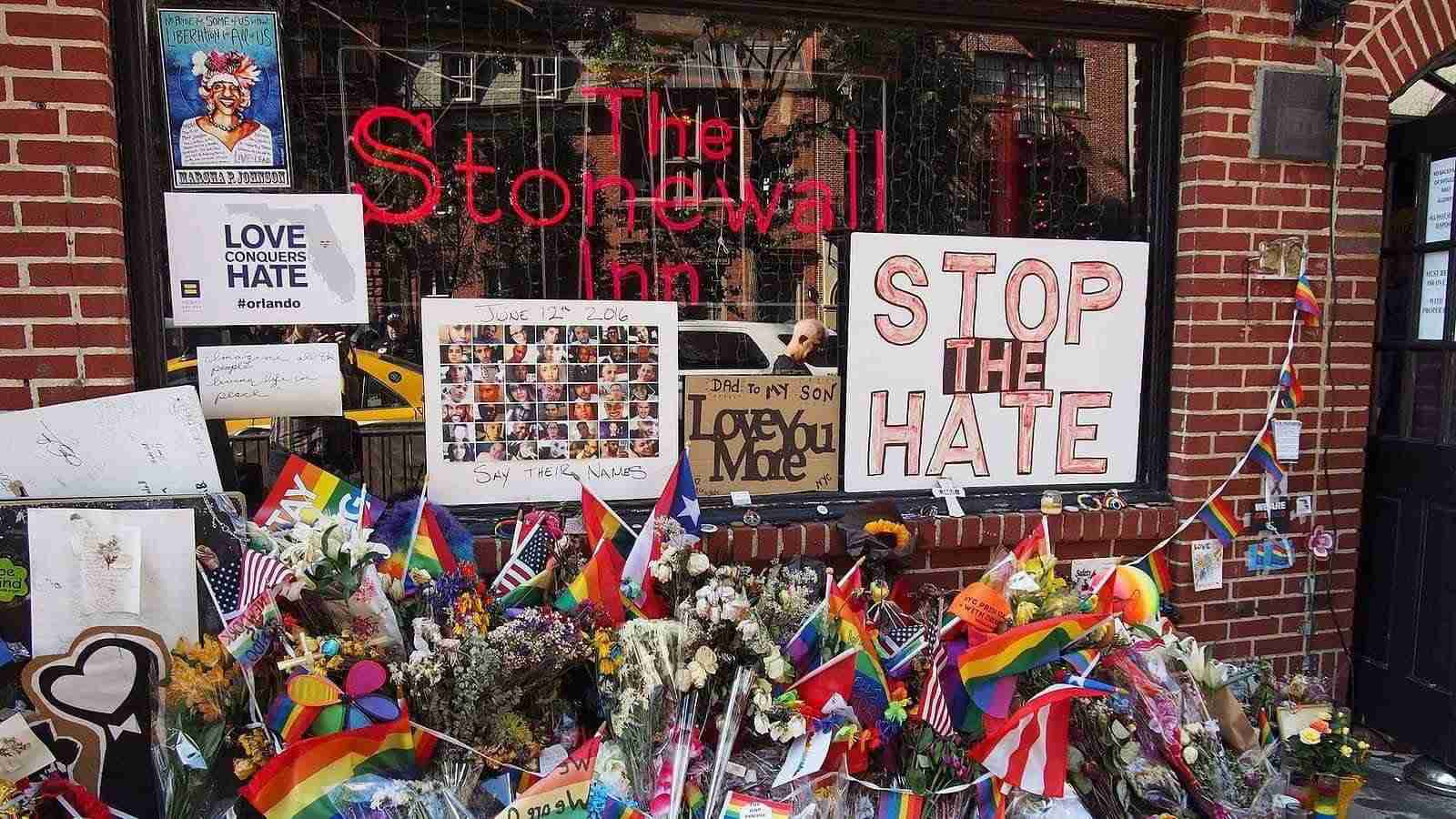 12. Toronto – Canada
With Canada being a shining example for other countries when it comes to LGBTQ rights, it's no wonder one of its cities would make the list. The Prime Minister can often be found marching in the Pride parade – and that just goes to show just how wholesome the place is.
Toronto has its own official Gay Village, which can be found around Church and Wellesley streets. What started off as an underground scene, dominated by bathhouses and cruising areas, the LGBTQ community slowly stepped out of the closet to become a fixture in Toronto city life. Firm favorites of ours include Woody's and Crews and Tangos both of which have some of the best drag performances.
Toronto Pride in June always attracts millions of people, making it one of the largest Pride events in the world. Plenty of Canadian and international celebrities take part, including, of course, the handsome PM, Justin Trudeau; put it this way, when the heterosexual leader of a nation is marching in the Pride parade waving a transgender flag, then that's a pretty firm sign of a country that warmly embraces its LGBTQ community! Read more about Toronto in our guide to the gay scene of Toronto.
13. Buenos Aires – Argentina
Argentina gets a gold star when it comes to LGBTQ rights! It was the first place in South America to introduce gay marriage back in 2010 along with an array of progressive laws for the transgender community.
We'll never forget our first steps in Buenos Aires when our Porteño friends took us for dinner at Pepo Pepona in Palermo, which is a gay restaurant where the handsome waiters are also exotic dancers! Put it this way – just as we were tucking into our meal, we had another kind of meaty tuck being thrust into our face.
The majority of the gay scene of Buenos Aires can be found in Palermo with bars like Sitges and Peuteo. Sitges is one of the best gay bars in Buenos Aires for drag shows. Whilst we didn't understand most of what the performers were saying, we can at least pretend they were showering us with love…right? San Telmo is the other neighborhood in Buenos Aires we loved. This is where you'll find the best tango milongas (tango dance halls), including a few queer ones.
Clubs like Glam and Contramano are a fantastic experience for getting a real bite into queer Porteño nightlife. Glam is a younger crowd and Contramano is more for bears and older men. Other gay clubs in Buenos Aires to check out include Amerika and the monthly Fiesta Puerca Plop parties.
In terms of gay events in Buenos Aires, Pride is the main one in November as well as the Queer Tango Festival in November. Read more in our comprehensive gay travel guide to Buenos Aires.
14. Sydney – Australia
Two words: Mardi Gras.
The biggest LGBTQ festival in Australia, which attracts hundreds and thousands of people from all over the world! Oxford Street comes alive with a shower of rainbow flags, streamers, glitter, and elaborately dressed patrons. The festival is a symbol of how far the Australian nation has come in accepting its LGBTQ citizens. We're sure that if we were native Aussies, we too would be bursting with Pride!
The Rainbow Ribbon is a suburb within inner Sydney, which has the city's largest gay community. Other queer-friendly neighborhoods of Sydney include Newton and the wealthy Potts Point.
Sydney wasn't always the open-minded, liberal mecca it was today. Like many other places, the LGBTQ community had to fight for its place. In the late 1970s, they began demanding that their voices be heard through a number of protests. Today, the city has a thriving gay culture. On any given evening, there are plenty of queer parties, such as The Birdcage, which takes place in the iconic lesbian venue of Slyfox.
For an alternative experience, Canned Fruit embraces its queerness. With an ethos to liberate and free all those who feel different, the club night is an open and accepting space for all!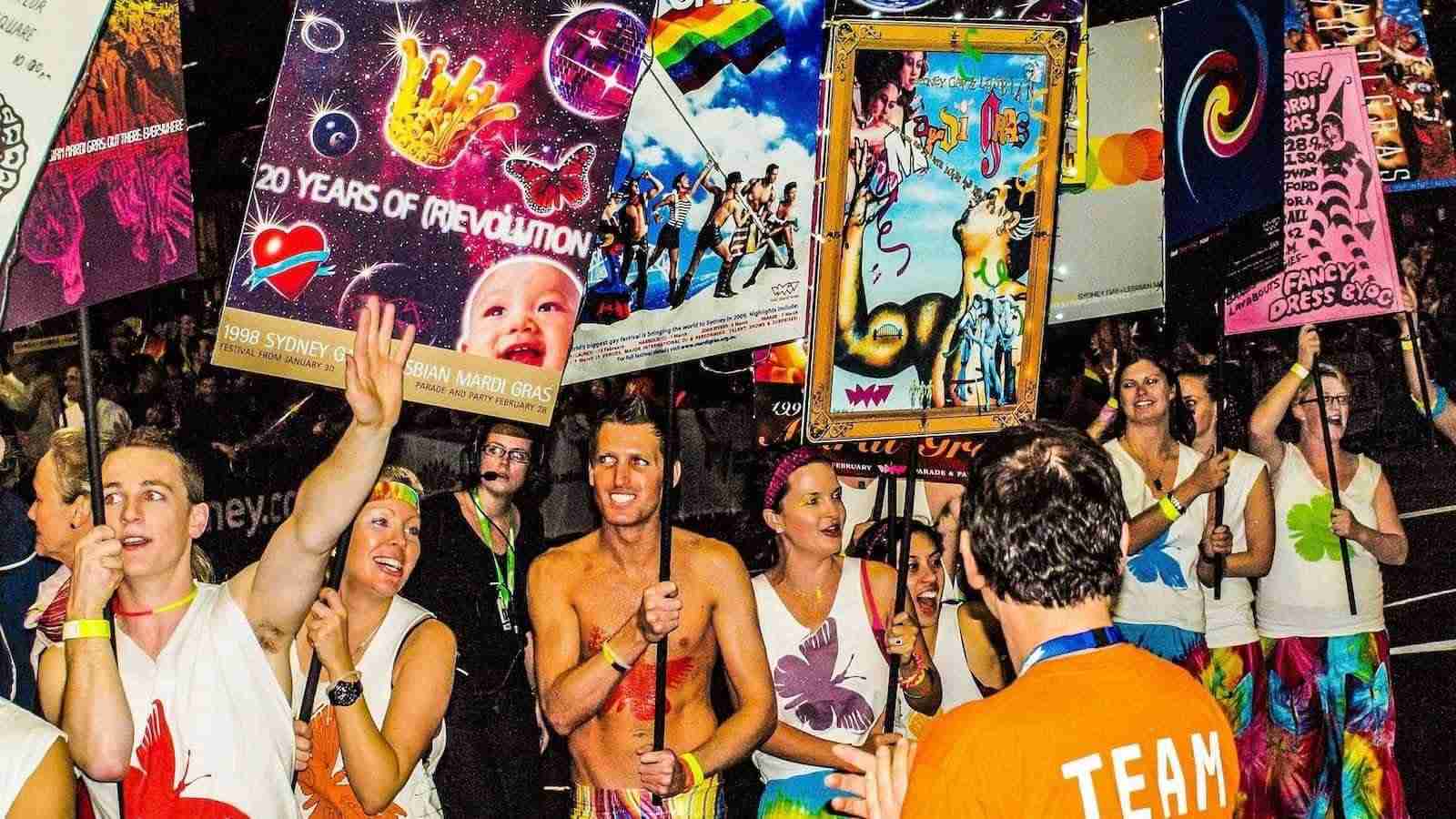 15. Paris – France
Paris has had a long relationship with the queer community. After all, this was one of the first countries in the world to decriminalize homosexuality all the way back in 1791, so it is safe to say, the Republic has had a long time to get used to us. From the underground lesbian nightclubs which date back to the 1890s to the drag balls where queens would vogue the house down in the dawn of the Jazz Age, Paris has for years been a popular gay mecca.
Today, La Marais in central Paris is the heart of the city's LGBTQ community, with lots of bars, clubs, parties, and cafes. Some of the best gay bars include The Bears Den, El Hombre, COX, and RAIDD.
Paris Pride in June is the most popular gay event in Paris. It's a burst of color, diversity, and love, with all kinds of people from across the French LGBTQ community coming out to stand together.
And just when you thought Paris couldn't get any gayer, along comes a gay bakery that makes baguettes in the shape of a man's private part, La Baguette Magique:
16. São Paulo – Brazil
Every June, some 3-4 million people descend on the streets of Sao Paulo for the biggest Pride festival in the world! Having taken place since 1997, Sao Paulo Pride brings the city to a standstill, with LGBTQ folk celebrating all things gay, gay, gay!
Whilst modern-day Brazil has taken a step back in relation to LGBTQ rights by electing an extremely intolerant leader, Sao Paulo has refused to follow suit! Moving through the streets of Sao Paulo as a queer person will not generally attract any kind of trouble, although some caution would need to be exerted.
The nightlife scene is super diverse and exotic with clubs like The Week, Bubu, Hot Hot, and Eagle. Of course, it wouldn't be a Latin American gay scene without a little bit of sauce. Thus, places like Seven Cruising Club and Upgrade Club add that much-needed spice to the scene!
DON'T MISS OUT!
Join our newsletter
Subscribe now to receive in-depth FREE travel guides, along with inspiring stories, savvy planning tips, and exclusive discounts on gay tours.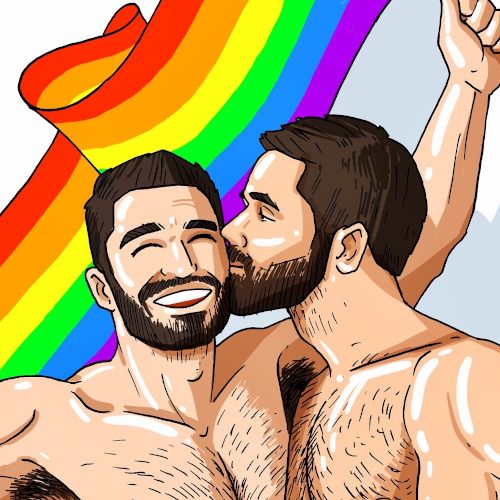 17. Bangkok – Thailand
Whilst Asia is not the most gay friendly continent, pink havens like Thailand exist, which we rate as one of the most LGBTQ friendly places in Asia. Bangkok, in particular, is one of our favorite places we've visited and keep returning to. Whilst it's a vibrant town, filled to the brim with culture and diversity it also has a fantastic gay scene in Silom. We always feel welcome here – the Thais are so accustomed to welcoming LGBTQ travelers.
The best gay bars in Bangkok can be found in Silom Soi 4 with Telephone, Balcony, and Stranger. Head a few streets around the corner to the awesome DJ Station club which has the best drag shows in Bangkok.
The main gay festival of Bangkok to look out for is the annual Songkran Circuit parties every April that coincide with the big Buddhist New Year celebrations. Read more in our guide to gay Bangkok.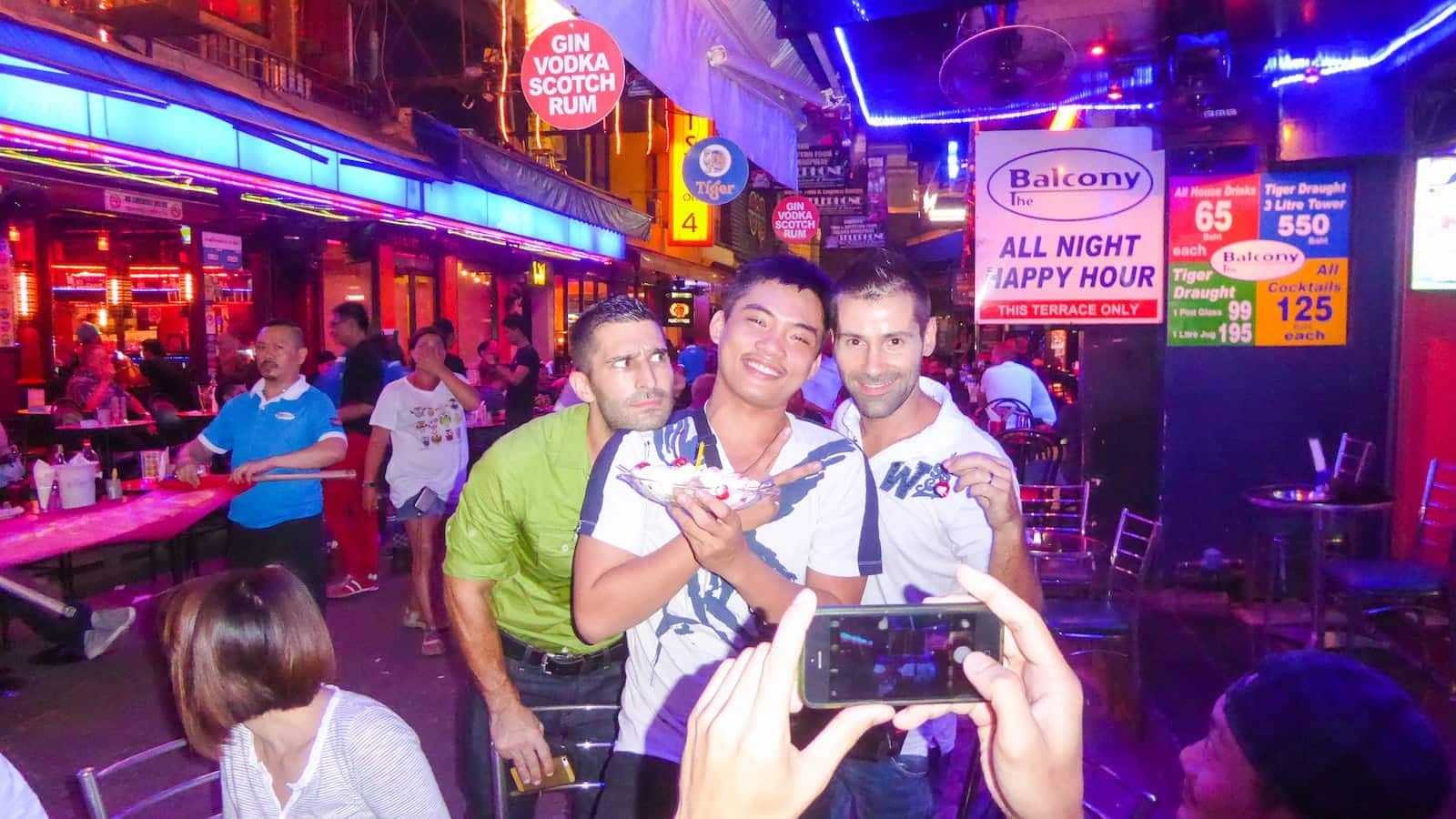 18. Lisbon – Portugal
Walking hand in hand through the district of Príncipe Real, we receive only a few raised eyebrows from passersby. In fact, most glances come with a smile or a twinkle of the eye. Lisbon natives are simply excellent at accepting others for who they are. Sure, it might not be something they're always used to seeing, but they see no reason to bother anyone. Everywhere we went, Lisbon city dwellers displayed a laidback attitude. While we mostly hung around the gay district, we found that everywhere we went, we were met with love and kindness.
The R.de Barroca is a magical place, with plenty of gay bars and clubs to hang around in. There is such a buzz when moving through the streets, with music pouring out from the bars, and an assortment of individuals passing through, from leather-clad daddy types to glammed-up drag artists. Some of the best gay bars to check out include Gay Bar 106, Bar Tr3s, Bar Cru, and Shelter. We also love that the city has a gay beach on its doorstep – Beach 19, which we rate as one of the best gay beaches in Europe.
19. Cape Town – South Africa
Cape Town boasts the largest gay scene in all of Africa – and it is sadly, one of the few African cities that can be considered as being "gay-friendly". Whilst Africa may not have the best track record when it comes to its treatment of LGBTQ folk, Cape Town residents have a much more open-minded attitude to our community. It's so far the only country in Africa to have equal marriage in place, with a vibrant gay scene and Pride events.
The LGBTQ hotspot of Cape Town is De Waterkant. Clubs like Crew Bar and Pink Panther are super popular, with themed nights and drag performances. We found the LGBTQ community in the city to be extremely tight, and friendly, although not cliquey. Newcomers are always welcome, but there is definitely a sense of camaraderie and sisterhoods amongst people – the gays there have each other's backs!
Cape Town Pride takes place in February and runs for a week. It includes parties, workshops, informational safety talks, and an epic parade. Celebrating every corner of the community, the floats in this march are something you need to see to believe! Cape Town is truly: The Pride of Africa!
20. Taipei – Taiwan
With Taiwan being the first place in Asia to pass gay marriage laws, it is safe to say that it is a true leader for LGBTQ rights for the entire continent! During the oppressive 38 years of Martial Law, the LGBTQ community was heavily suppressed. So when the Martial Laws were lifted in 1987, the Taiwanese people were desperate to usher in more progressive human rights laws, to push themselves into a modern and progressive way of living.
Today, Taipei has one of the best gay scenes in Asia. It is based mainly around the Ximen Red House complex with bars like Cafe Dalida and Secret Garden. Other gay bars near the Red House Complex include Hero, Hunt, Goldfish, and the Commander D bar. In terms of gay clubs, Gstar and Cercle are the best.
Taipei Pride is the largest gay festival in Asia, with around 150,000 joining in the celebrations! It takes place in late October, which also coincides with other fantastic gay events like the Mr. Gay Taiwan beauty pageant, the Formusa Pride Party, and the WOOW Pool Party. Read more in our interview with Mr. Taiwan cutie, Po-Hung about what it's like growing up gay in Taiwan.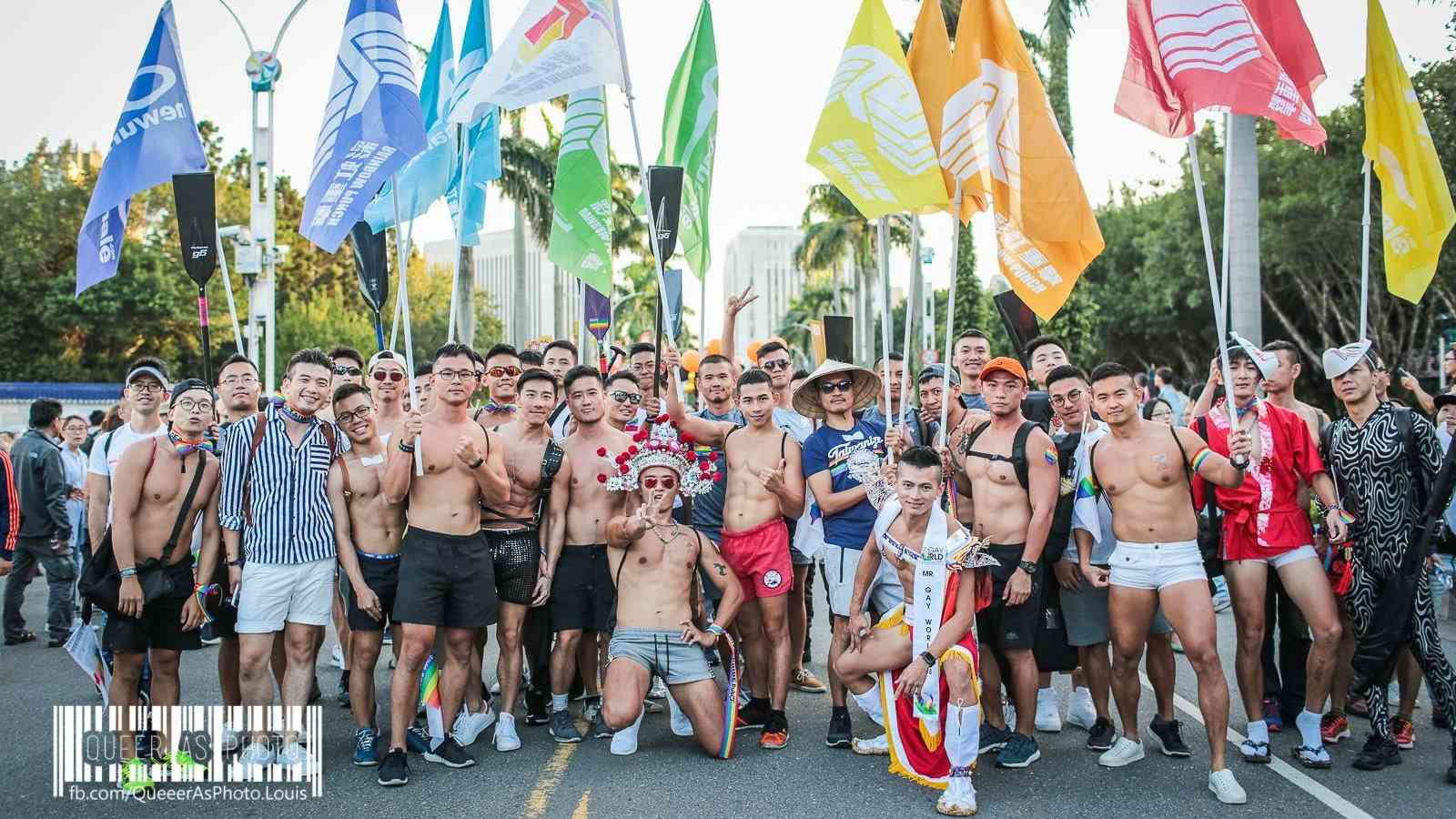 DON'T MISS OUT!
Join our newsletter
Subscribe now to receive in-depth FREE travel guides, along with inspiring stories, savvy planning tips, and exclusive discounts on gay tours.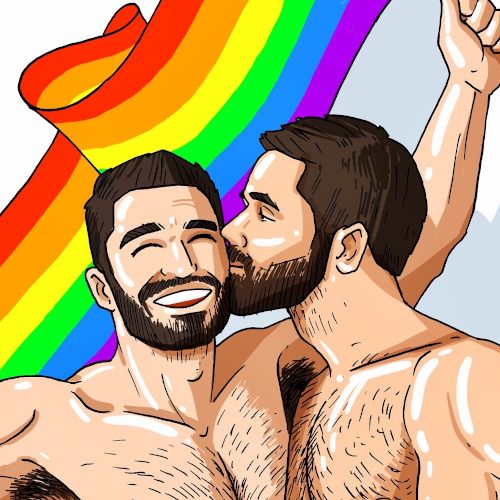 ---