Let's get ship faced…we're going on a cruise!
It's every gay boy's dream whether you want to admit it or not. From the moment we both came out many many many moons ago, it was always our dream to go on an all-male gay cruise.
Since those days, the number of gay cruises available has completely mushroomed. As well as the large party orientated ones, there are now cruises going to places beyond the well-trodden pink destinations – like India, Indonesia and even the Galapagos Islands! There are even many gay nude cruises you can go on!
In this guide, we've put together some of the best gay cruises to look forward to over the next year, which include all LGBTQ cruises, i.e. not just male-only. We've sorted them in order of when they depart…and oh boy are we spoilt for choice!
How to pick the ideal gay cruise for you?
There are many different types of gay cruises available these days, from ones that are action-packed and thrilling to those that slowly saunter down the Danube, stopping in at local wineries. You can cruise on huge ships, small luxurious yachts, catamarans or traditional sailing boats. Whether you're looking to party with thousands of new friends, or cycle among historic towns before relaxing with a drink at sunset back on board, there's a cruise for you. We've compiled all the different options here so that you can easily figure out which gay cruise is the perfect one for you.
Just be aware that some gay cruises are exclusively gay, meaning you will only be sailing with other gay guests, while others are actually small groups of gay travellers within a much larger cruise. This means you'll still get to be around like-minded friends but there will be other straight travellers on the cruise as well. These sorts of cruises can be ideal if you want to travel with your straight friends, but keep an eye on the fine print if you really want to be only surrounded by your rainbow family!
1. Gay river cruises
Going on a cruise doesn't necessarily mean you're taking to the high seas. Some quite luxurious cruises take place on rivers through Europe, Asia or India, where you'll be able to relax onboard as well as explore cute villages, wineries and other places along the way. These are usually very relaxed and romantic cruises, ideal for couples or those who are looking for a cruise with a strong focus on culture.
Our top pick for luxury gay river cruises is the Brand G Prague and Danube River Cruise.
2. Clothing-optional or nude gay cruises
If you like to truly relax on your cruise and let it all hang out then perhaps you should join a gay nude cruise! These cruises are usually hosted on small yachts or catamarans and take place in warm destinations so, you know, you won't get cold while being nude. There are also some cruises that are exclusively gay and nude, while others are clothing-optional, so you don't need to feel pressured to be nude all the time if you don't want to.
The Everything to Sea cruise in Indonesia is our favourite clothing-optional gay cruise, while GaySail Tahiti cruise is our top pick for nude cruises.
3. Gay party cruises
For a fun-filled cruise packed with plenty of hot young guys and lots of great parties, check out some of the bigger gay cruise companies like Atlantis. These usually take place on the larger cruise ships, with lots of pools, bars and different entertainment like DJs or drag performers. They usually attract a young and energetic crowd, but anybody who's up for a good time will be welcome!
The best gay party cruise in our opinion is the Atlantis Auckland to Sydney Gay Cruise.
4. Gay cruises for single travellers
Single travellers are often daunted at the prospect of going on a cruise alone as you usually have to pay an expensive single supplement to have a room to yourself. If you still want to join a gay cruise but without paying a huge supplement then you can choose one of the cruise companies that offer programs to pair you up with a bunkmate with similar interests. This way you can still enjoy everything the cruise has to offer, plus you'll meet at least one new friend.
VACAYA offers a cool "Solo Travelling with Ease Program" (or STEP) where you can fill in a questionnaire and be paired up with a like-minded travel mate. The Atlantis and GaySail cruises also match single travellers up with others to share a room at no extra charge. Read more about the best gay cruises for singles in our full post.
5. Adventure gay cruises
Do you like your luxury with a side of adventure? There are some excellent gay cruises that include exhilarating activities like snorkelling, SCUBA diving, hiking or getting up close and personal to lots of wildlife. Generally, you will need a reasonable level of fitness in order to take part in all the fun activities on this type of cruise, although there will also be plenty of opportunities for relaxing.
Out Adventures do some really exciting ones, particularly their Galapagos gay cruise that will have you hopping all over the islands, spotting Galapagos tortoises, sea lions and beautiful tropical fish. If your bucket-list item is to see Antarctica, check out the best gay cruises to the icy continent here!
6. Gay cruises for bears
If you identify as a Bear, a Cub, or just a friend of the Bear community, then there are also some cruises exclusively for the Bear community. Adventure Bears organises an exclusive cruise for bears (and those who love them) to the Mexican Riviera. This is a very welcoming cruise that hops between the best cities and beaches, including the exciting gay mecca of Puerto Vallarta!
7. Gay cruises for lesbians
Don't worry ladies, we haven't forgotten you! It's not all about the gay men as there are companies that organise exclusive lesbian cruises to stunning locations, so you can relax and enjoy yourself with like-minded female travellers. Olivia Travel is a great company that organises exclusive lesbian tours and cruises like this fun Tahitian Intimate Luxury Cruise.
If you're the kind of lady who prefers smaller expeditions, check out Out Adventures' all-women cruises such as this departure in Croatia.

01
Atlantis Events World's Largest Gay Cruise
January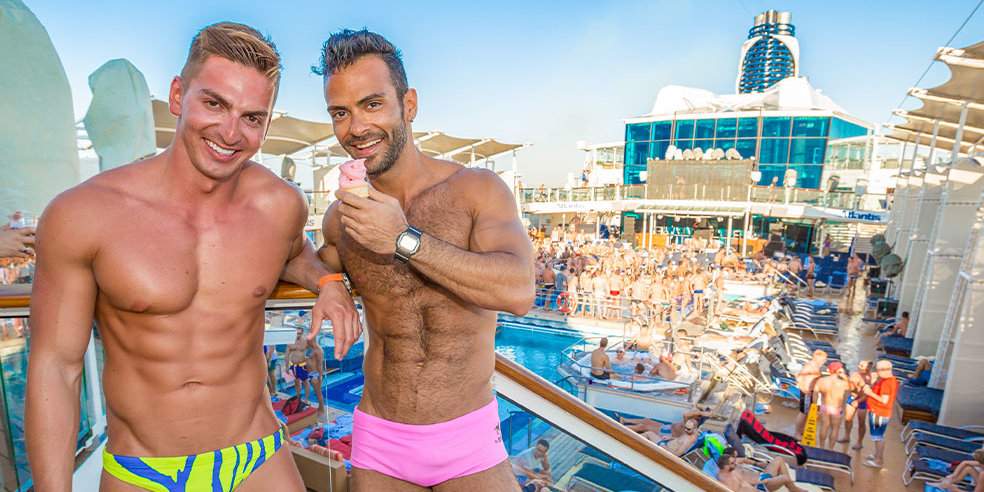 The cruise at a glance
---
Prices start from $1,049
Dates: every January
Huge 6,000 passenger luxury cruise ship
Ideal for parties, swimming and shows
When Atlantis Events calls this the World's Largest Gay Cruise, they are not kidding!
It takes place on Royal Caribbean's Oasis of the Seas, one of the largest cruise ships in the worlds that can hold up to 6,000 passengers.
The ship is so big it has it's own neighbourhoods spread out over 17 decks and there is so much to do that you might never sleep!
You probably will need some sleep though, in order to fully experience the journey from Miami to three different islands in the Caribbean. With days at sea as well as time exploring Saint Maarten, Haiti and Puerto Rico you will definitely never get bored. You'll get to explore the streets of San Juan and go snorkelling in the crystal-clear waters of the private island paradise of Labadee.
Oasis of the Seas is a truly incredible ship, with so many options for dining, partying, attending concerts, playing in the aqua park and watching shows at the theatre. This cruise is definitely for the thrill-seekers, as there's even an ice rink, two rock walls, a zip line, sports court and two FlowRider surf simulators to keep you active. There are lots of parties with DJs and karaoke so you're definitely going to have fun and make lots of new friends!
02
Atlantis Auckland to Sydney Gay Cruise
February/March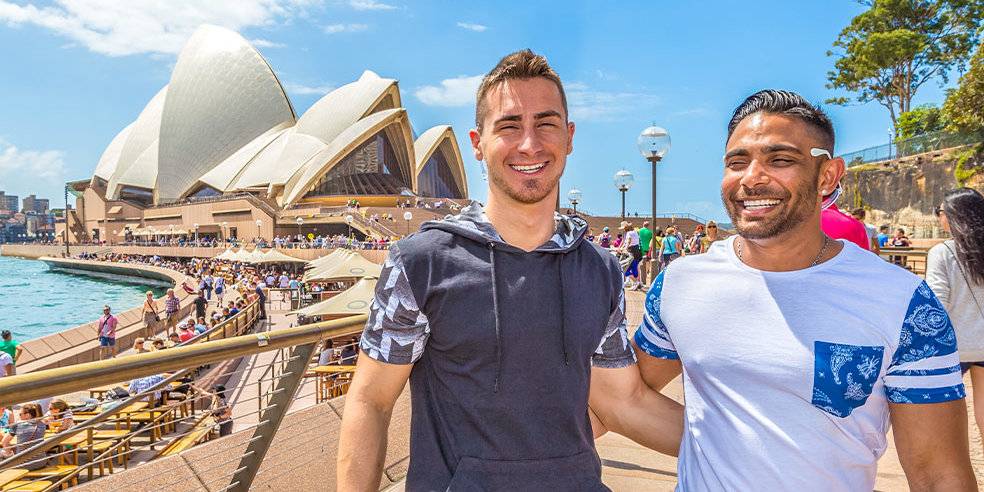 The cruise at a glance
---
Prices start from $1,539
Dates: usually in February/March
Huge 1,924 passenger luxury cruise ship
Ideal for exploring nature and partying (Mardi Gras!!)
Wanna head down under? Atlantis Events have partnered with the Holland America Cruise Line to offer a pretty bonza, exclusively gay cruise from Auckland NZ to Sydney Australia.
You'll spend most of the time hopping between spots in New Zealand like Wellington, Christchurch and Dunedin, before making your way to Sydney in order to arrive right before the city's incredible gay Mardi Gras festival!
The cruise kicks off in Auckland during their gay pride festival and arrives in Sydney just in time for you to experience the legendary Gay and Lesbian Mardi Gras. So not only will you have plenty of opportunities to party while onboard, but you'll also be book-ending your trip with not one, but two amazing gay festivals! During the cruise you can see a wide variety of comics, singers, drag performers, variety acts, and even a gay acrobatic show.
The Noordam ship features multiple pools for some splashing about, as well as a gym and spa. There are four different delicious dining options and you can even join a cooking class in the culinary centre. When you leave the ship you'll be exploring some of New Zealand's most exciting cities before heading to Hobart in pristine Tasmania and then Eden in the Australian state of Victoria. Here you can enact your own Adam and Adam fantasy or just spot whales off the coast.
03
Source Events Miami Pride Cruise
April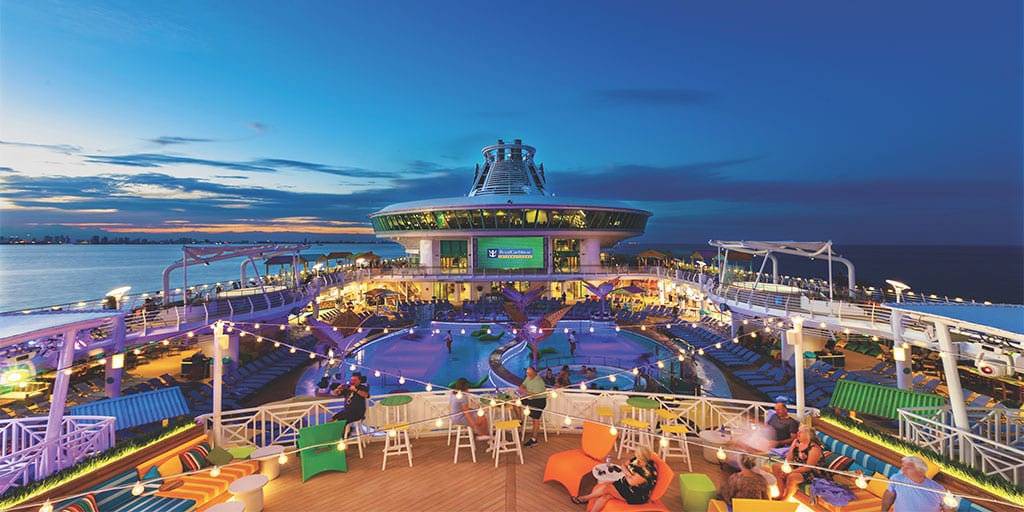 The cruise at a glance
---
Prices start from $639
Dates: early April just after Miami Beach Pride finishes
VIP gay group on a massive cruise ship
Ideal for a short break of partying and water activities
If you're thinking of visiting Miami Beach for the gay pride festival then you might want to also extend your holiday by joining the 11th annual Miami Pride Cruise!
Source Events organises a VIP group with private parties, dining and hosts onboard the massive Royal Caribbean Navigator of the Seas cruise ship.
In fact, you'll probably need a holiday to recuperate from this holiday, there's so much to do in a short time!
You'll be sharing this cruise with other passengers but have exclusive South Beach drag queen diva hosts, as well as private events like a welcome cocktail party, tea-dances and a classic disco. And you'll be making lots of new gay friends when you dine together each night, maybe in the onboard edition of Jamie Oliver's Italian? There are many other dining options, eight different bar/lounges, shows, a spa, ice-skating and so much more. This is not a cruise where you are ever going to get bored!
The Navigator of the Seas is a very fun cruise ship, with the longest waterslide at sea, multiple pools, sports courts and an aqua-coaster! This cruise also spends two days at Royal Caribbean's private island "Perfect Day at Coco Cay" which is jam-packed with fun activities, as well as ample spots for lounging and relaxation. You'll also spend a day at Nassau in the Bahamas, perfect for a spot of gambling in the casino resort, or just some more partying.
04
GaySail gay nude cruise in Tahiti
April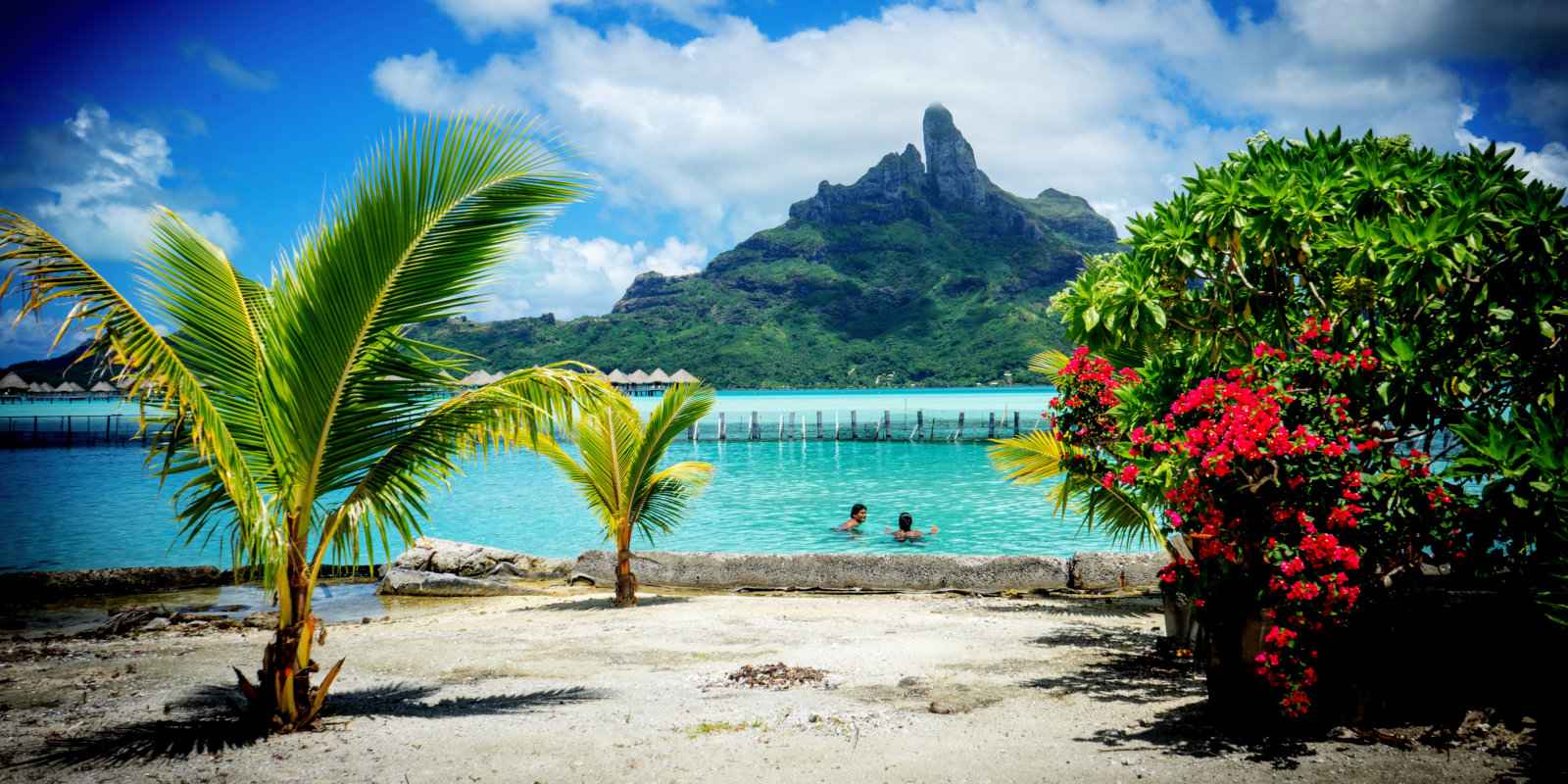 The cruise at a glance
---
Prices start from €1,795
Dates: usually in mid-April
Luxury catamaran with max. 14 guests
Ideal for relaxation, swimming and nudity
Tahiti – the largest island in the South Pacific archipelago. And wow! It sure does impress.
From jagged volcanoes to the exotic wildflowers, Tahiti is a place of contradictions. One moment, you will find yourself clambering over rocky hillsides, and the next you'll be threading through the softest of sandy beaches. The Tahiti package gives a taste of everything that you are looking for.
The boat is small enough to feel intimate, yet big enough to separate yourself from the other guests when you want some alone time. It's definitely the kind of holiday you should take if you're looking to escape the madness of your life. Surrounded by calm waters, cool beaches, and relaxed company, this cruise is simply bliss.
It takes place on a luxury catamaran with spacious rooms. You'll also be enjoying the services of a gay cook who will prepare your breakfast and lunch each day. At night you'll be able to go ashore and try the local cuisine. There's also lots of space for lounging on the deck or socialising in between the frequent swimming stops.
Gay Sail is offering our readers an exclusive 5% discount valid for any cruise booked on their website. Just use the coupon code NOMADICGS5 at checkout.
05
R Family Hawaiian Islands Cruise
May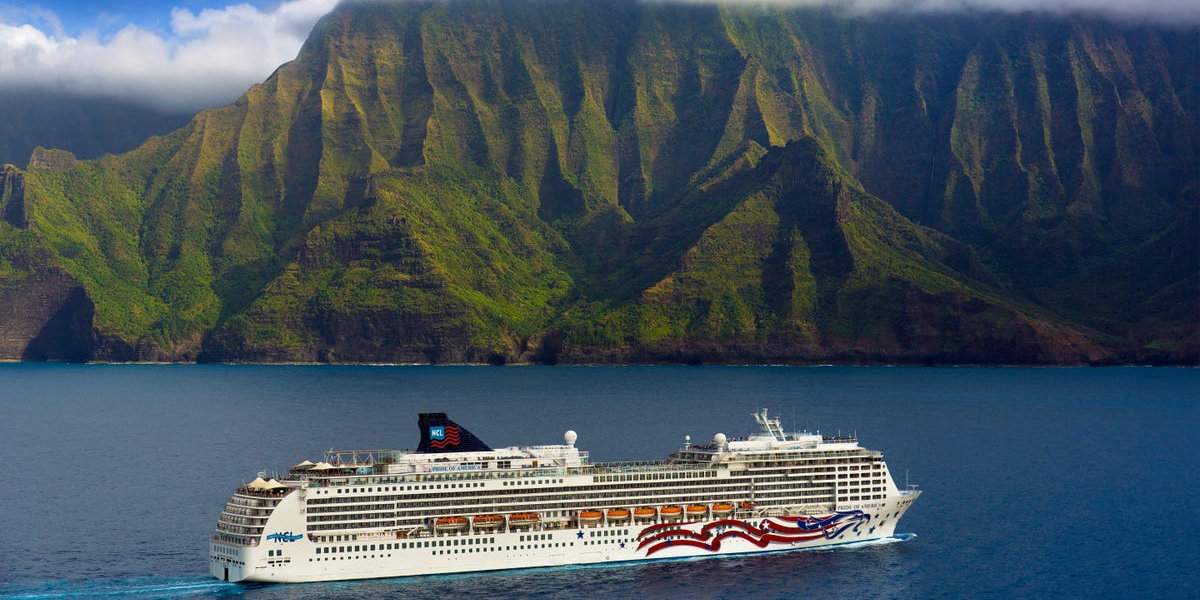 The cruise at a glance
---
Prices start from $1,749
Dates: usually in May
VIP gay group on a massive cruise ship
Ideal for island-hopping and socialising
R Family Vacations are organising another fantastic group package for LGBT travellers onboard the Pride of America cruise ship.
If you've ever wanted to explore the islands of Hawaii, among like-minded friends, then you will definitely enjoy this cruise. You'll be travelling with a group of around 60 other gay travellers on this huge ship, with lots of private events organised for you.
This cruise offers a wonderful opportunity for you to learn about traditional Hawaiian culture from locals as you visit the islands of Hawaii, Oahu, Maui and Kauai. There are plenty of locations onboard the ship for you to perhaps spot whales and dolphins, as well as the stunning views of the Hawaiian coastline.
There are more than 16 dining options onboard, most of which serve local Hawaiian cuisine. The Pride of America also has a variety of shows to entertain you, while the R Family group also organises private LGBT mixers, theme nights, shore excursions and group dinners.
06
Brand G Amsterdam and Castles of the Rhine Cruise
June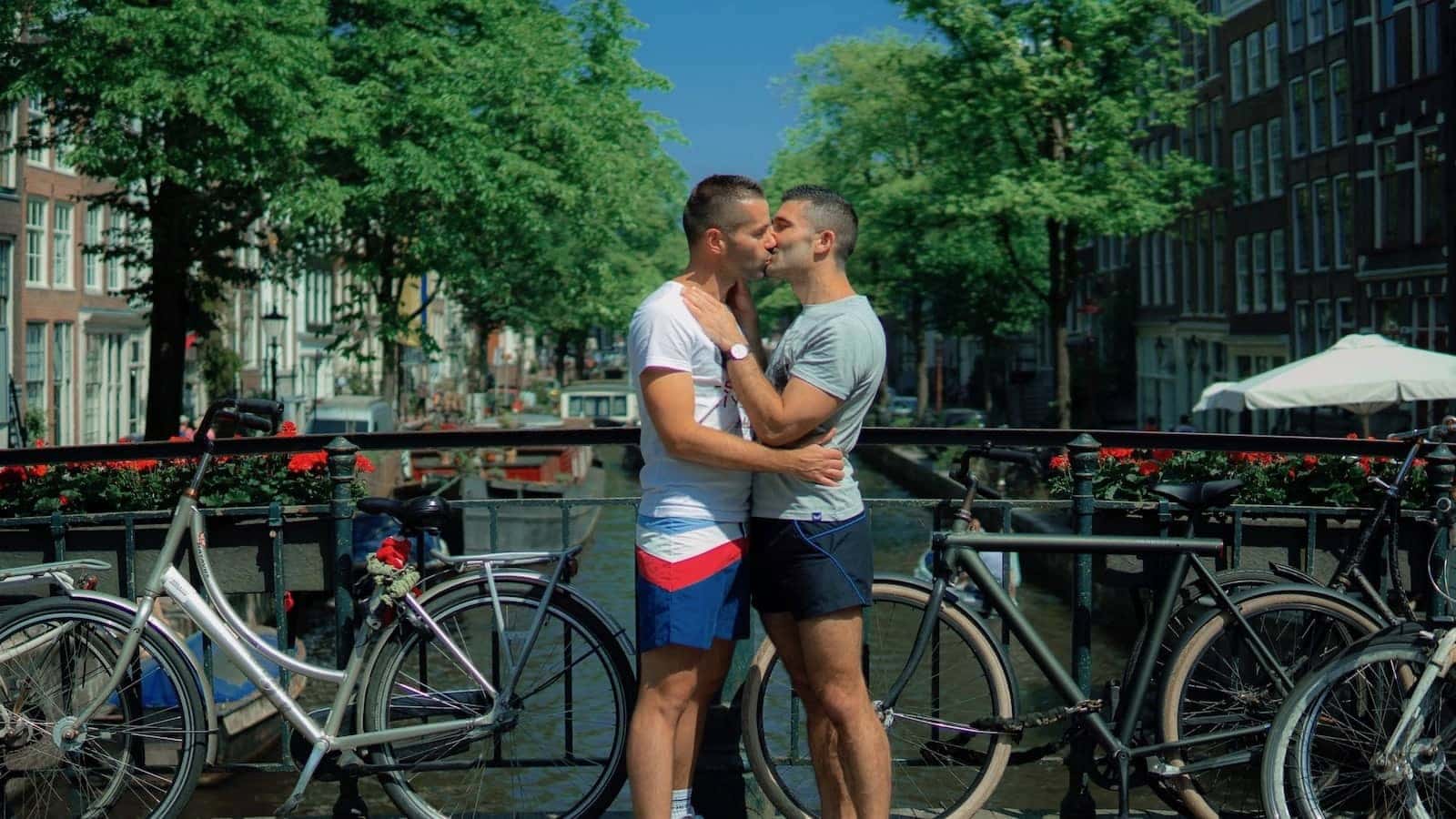 The cruise at a glance
---
Prices start from $4,999
Dates: usually in June
Private charter on a luxury river cruise ship
Ideal for culture, cuisine and relaxation
For a spot of history and culture in Europe, you can't go past Brand G's Rhine River cruise which travels from Switzerland to the Netherlands.
This is a guaranteed all-LGBT charter, where you will make lots of new gay friends while you enjoy onboard entertainment as well as exploring some of Europe's most beautiful spots. You'll get to experience castles, wineries, vibrant cities and sleepy fairytale villages.
The cruise takes you from Switzerland through France, with stops for sightseeing and wine-tasting, then on through Germany where you will spot many gorgeous castles. Finally, you end your time in one of the most exciting cities in Europe: Amsterdam! Highlights of your trip include the picture-perfect French town of Strasbourg, the opportunity to tour Cochem Castle in Germany and the traditional village of Hoorn in the Netherlands.
The dining options onboard the luxurious Amadeus Silver III are an absolute treat, and there will be plenty of Brand G's signature gay entertainment to keep you amused. The first two nights of this package also includes staying in lovely accommodation in Bern. The ship's bedrooms are very elegant, with panoramic windows, or even a private balcony.
07
VACAYA Lisbon Pride Cruise
June/July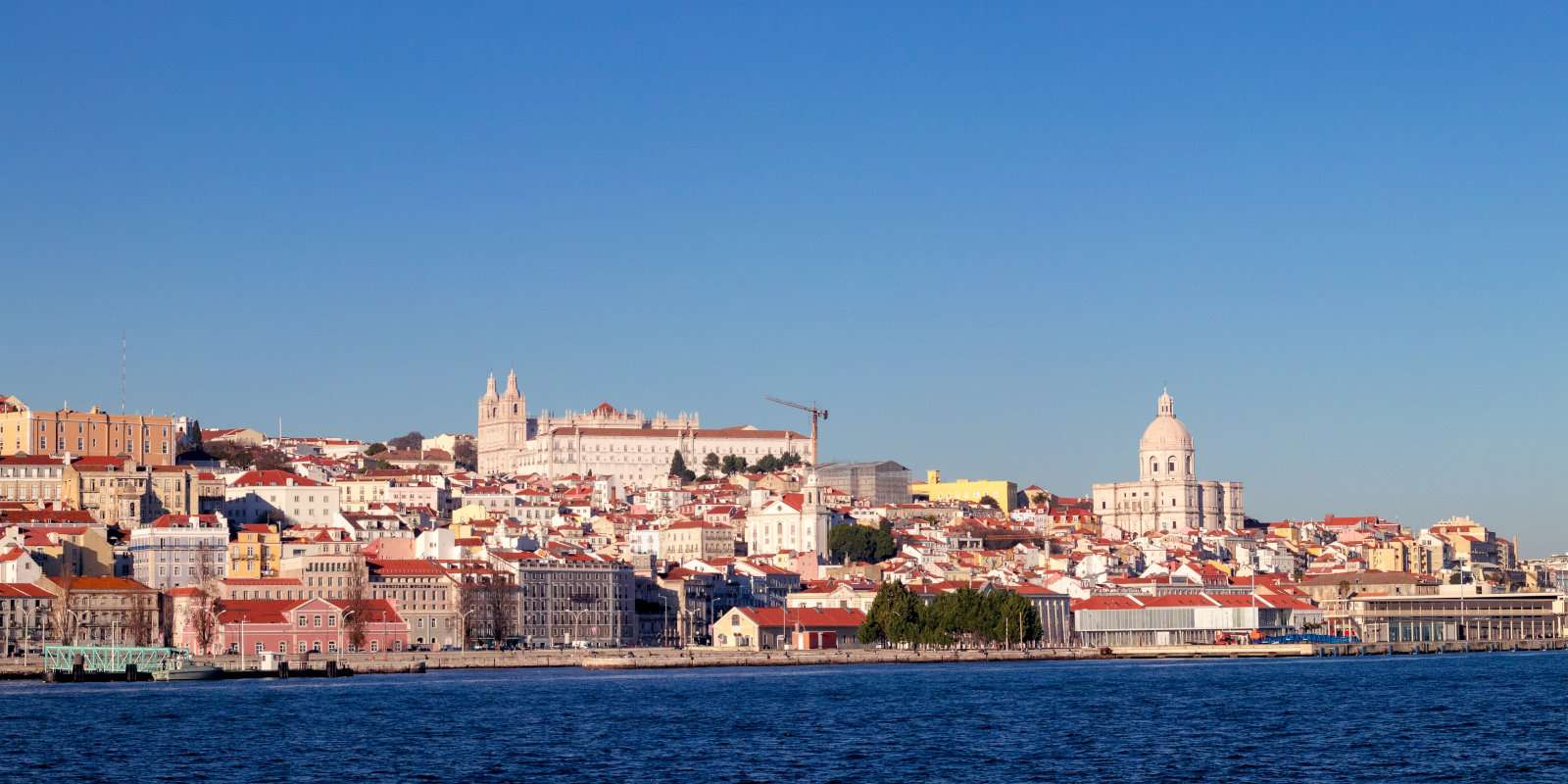 The cruise at a glance
---
Prices start from $3,997
Dates: usually in June/July
Intimate luxury river cruise ship
Ideal for relaxation, culture, history and Pride!
Celebrating Pride in Lisbon then cruising the River Douro through Portugal and Spain? Where do we sign up?!
This cruise includes four nights in a Lisbon hotel during Lisbon Pride, then a five-night cruise on a luxury river cruise ship that only carries 132 other guests. This is also an exclusively chartered cruise, so you'll only be surrounded by your rainbow family through the whole trip.
During your days in Lisbon, you'll get plenty of time to explore this exciting city as well as celebrating gay Pride on Saturday with a fabulous parade and lots of booths, bars, stages, DJs, and dance floors. You can also take an optional side trip to the amazing castles of Sintra, which we definitely recommend! After the first four days in a lovely hotel, you'll transfer to the luxurious river cruise ship to sail up the River Douro.
The Croisi Amalia Rodrigues is a beautiful and intimate ship that was only christened in 2019. There's a heated swimming pool, a lovely sundeck for watching the riverside slip by, a restaurant serving delicious meals and a lounge where all the fun takes place at night! During the days you'll visit Baroque villas, vineyards and cities such as Salamanca in Spain. What with gay Pride and all the culture, we think this is the perfect cruise for those who like a real balance of partying, relaxation and exploration.
08
Atlantis Events Amsterdam to Barcelona Gay Cruise
July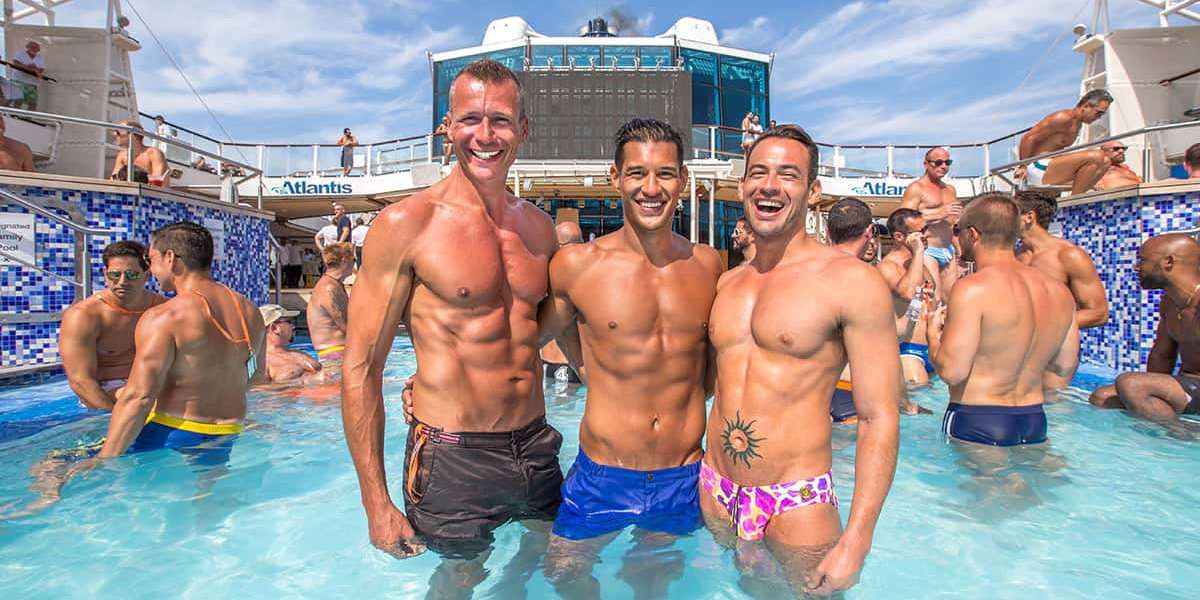 The cruise at a glance
---
Prices start from $1,499
Dates: usually in July
Large 2,400 passenger luxury cruise ship
Ideal for seeing shows, partying and relaxing
Another cruise that departs from Amsterdam, but rather than sailing down the rivers this one travels around the coasts of France, Spain and Portugal until reaching gorgeously gay Barcelona!
It's almost like you're going from one gay mecca to another since both Amsterdam and Barcelona are very gay friendly with plenty of fun places to party. Along the way, you'll also get to spend time in Bilbao, Lisbon, Cadiz, Malaga and Valencia.
You'll also have plenty of opportunities to party on board, with some of the world's top DJs making this the hottest floating party in Europe! There's also a 1000 person theatre where you can see some of the best gay and lesbian performers, from cabaret to comedy, drag to piano maestros. During the day you can relax in one of the multiple pools and hot tubs or perhaps play a game of volleyball on the outdoor court.
The cruise ship, Norwegian Jade, is ideal for a bit of pampering too, especially in the Mandara spa! You can choose from more than 50 specialty treatments from facials to massages and even acupuncture. There's also one of the largest fitness centres for you to keep yourself looking trim, which might be needed with all the incredible dining options onboard…
09
R Family 'Out on the Douro' Cruise
August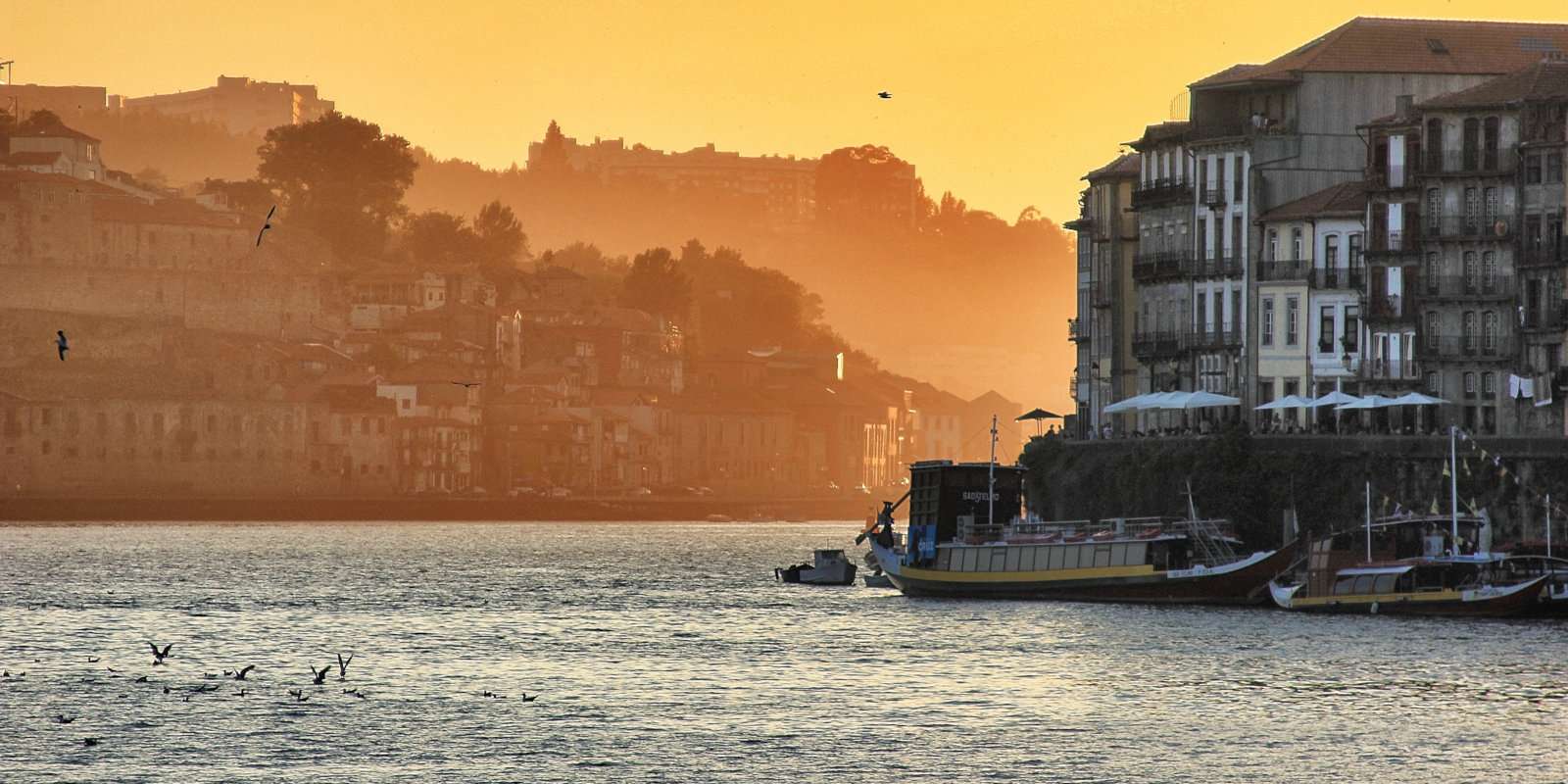 The cruise at a glance
---
Prices start from $3,499
Dates: August
Private LGBTQ charter of a luxury river cruise ship
Ideal for culture, wine and relaxation
R Family Vacations have put together a lovely river cruise that departs from Porto in Portugal and cruises along the Douro River all the way to Salamanca in Spain. Architecture lovers will adore this cruise as it includes stops in historic villages and even UNESCO World Heritage Sites.
It's also perfect for those who love a little tipple, as you'll get to stop off at lots of charming vineyards and port wine estates!
The luxury river cruise ship, the SS São Gabriel, is brand-new… so brand-new in fact, that it didn't launch until April 2020! And best of all, the entire ship will be chartered for this cruise, so you'll only be travelling with other fabulous gay friends. Featuring LGBT entertainers, dance parties, theme nights, an open bar and plenty of amazing daily excursions, you'll never get bored on board (haha)!
The ship is set to have a swimming pool and spa so you can chill out whenever you need a break from exploring. A gorgeous restaurant will be serving up delectable food and wine, plus there's even going to be a butler service so you can dine whenever you want. There'll also be cooking classes so you can learn to make divine treats yourself – if you even have the energy after spending the days exploring the towns that line River Douro.
10
GaySail Exclusive Cruise in Montenegro
August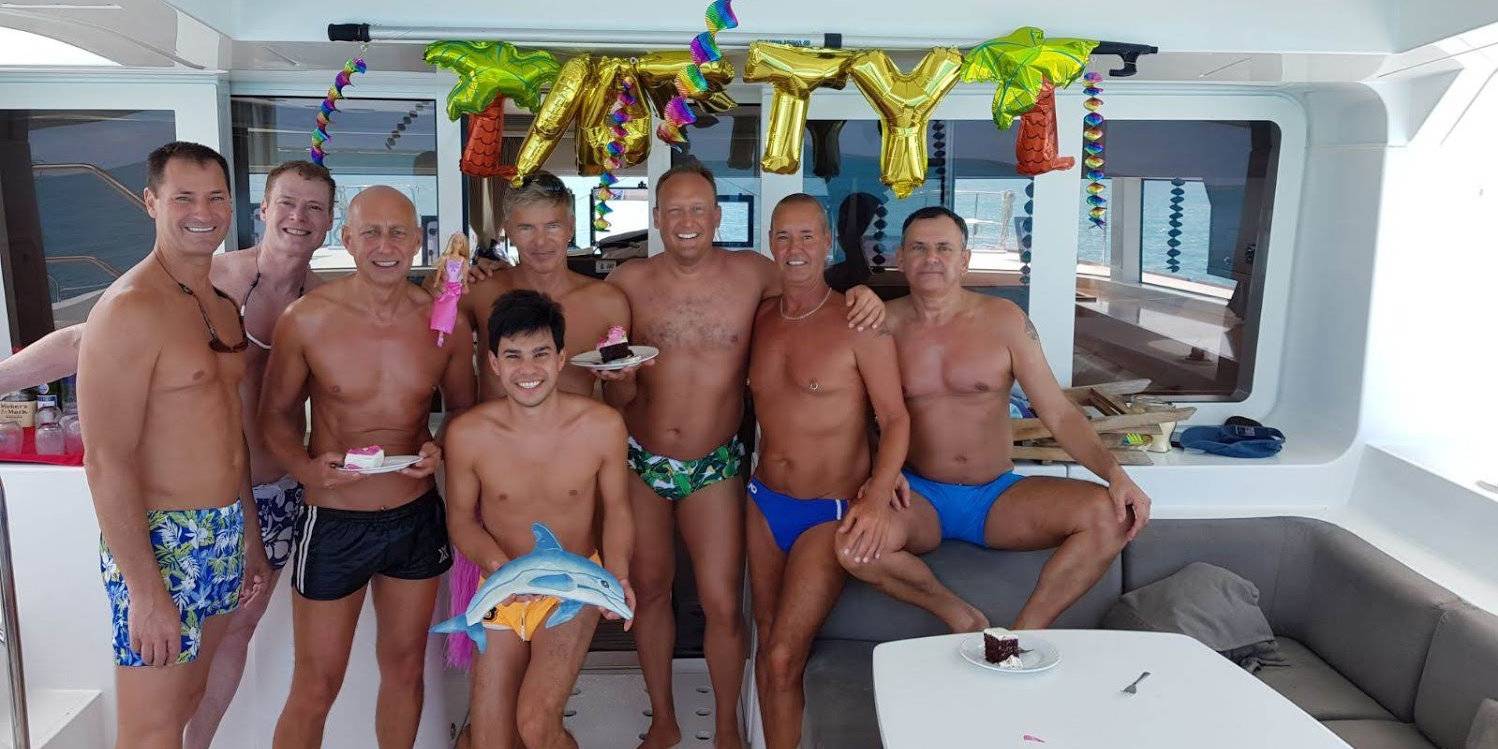 The cruise at a glance
---
Prices start from €1,695
Dates: August
Luxury catamaran with max. 10 guests
Ideal for swimming, sunbathing and exploring
GaySail has been offering awesome gay cruises along the gorgeous coastline of Montenegro since 2019.
Montenegro is slightly less 'discovered' than Croatia, so you'll be able to enjoy sandy beaches, uninhabited islands, inlets accessible only by boat and charming harbours. You'll also get time to explore the walled city of Kotor, a UNESCO World Heritage Site inside a stunning gulf.
Like their Croatia cruises, this one by GaySail takes place on a luxury catamaran with the services of both a gay skipper and a gay cook. Breakfast and lunch are provided each day, while at night you'll get to explore local seaside dining options at each port of call, with the freshest local seafood you can imagine! You'll get ample time to swim and relax on the beaches as well as opportunities to visit pretty villages.
While Montenegro is gaining in popularity with travellers, most of the time this cruise will be a chance to escape the hustle and bustles of crowded tourist destinations in favour of more secluded spots. You can also choose to combine this cruise with a week-long nude cruise, also of Montenegro, or one of the Croatia options to make your holiday twice as long.
Gay Sail is offering our readers an exclusive 5% discount valid for any cruise booked on their website. Just use the coupon code NOMADICGS5 at checkout.
11
Brand G Prague and Danube River Cruise
August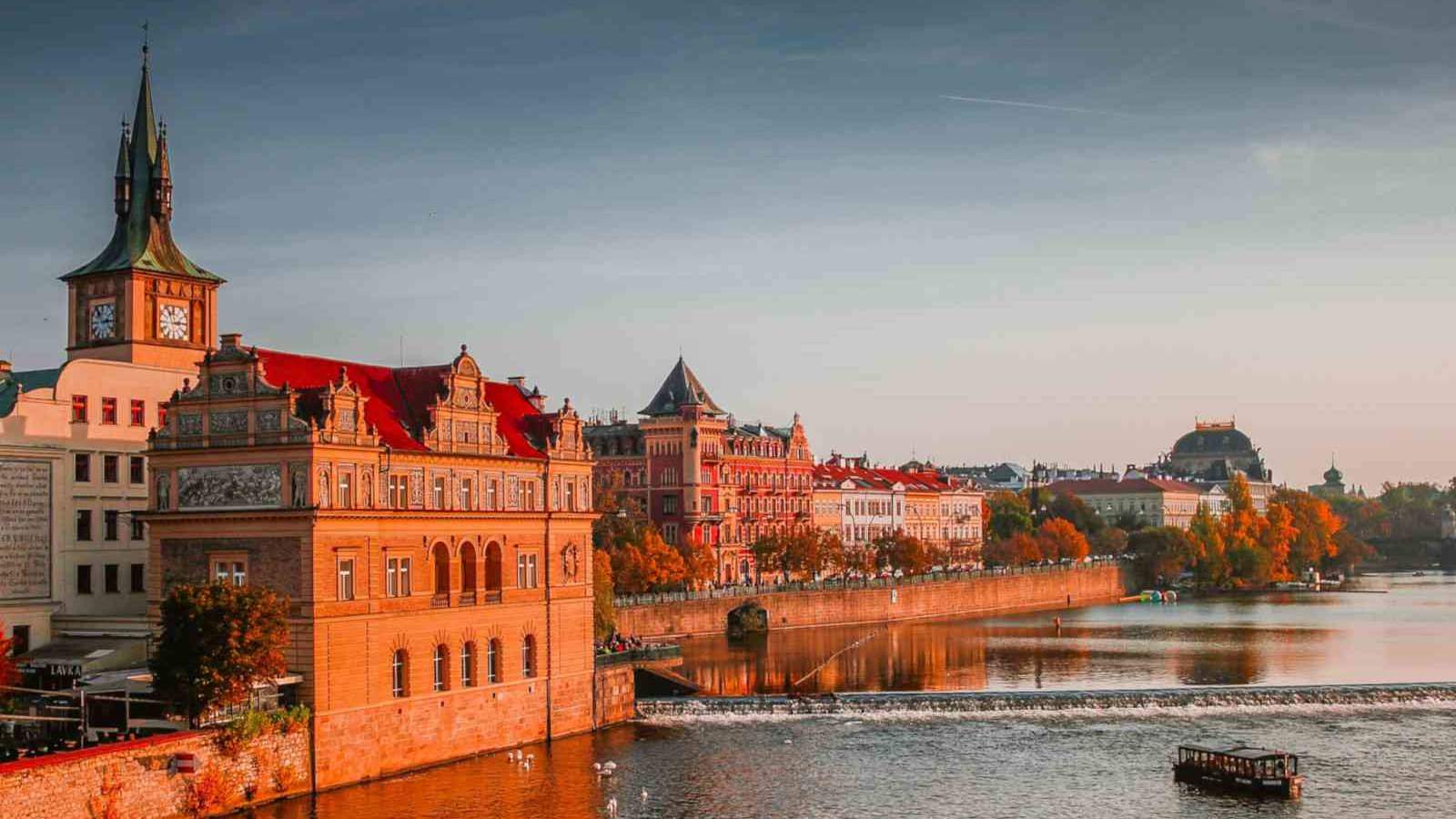 The cruise at a glance
---
Prices start from $4,299
Dates: August
Private gay charter on a luxury river cruise ship
Ideal for relaxation, cuisine and sightseeing
For a river cruise that combines luxury and relaxation with visiting some of the most gay-friendly cities in Europe, you can't go past Brand G's Danube River Cruise.
This is another completely private LGBTQ charter cruise which takes place on the gorgeous Amadeus Queen. The cabins are spacious and comfortable, with some very fancy suites that include a private balcony.
The cruise starts off in Prague, one of our favourite gay friendly cities in East Europe. You'll spend two nights here experiencing the fabulous gay nightlife, before setting off down the River Danube to stops like Vienna and Bratislava then ending up in Budapest. We definitely recommend spending a day or two in Budapest at the end of the cruise, so that you can try out some of the city's famous baths!
This cruise is perfect for combining history and culture with a bit of fun nightlife. You'll be able to relax onboard, particularly in the indoor swimming pool that also features a retractable roof which is opened during fine weather. Then there are lots of included shore excursions, where you can go shopping, join walking tours of medieval cities as well as exploring cathedrals, palaces and even a palace.
12
GaySail Special Cruise Greece
August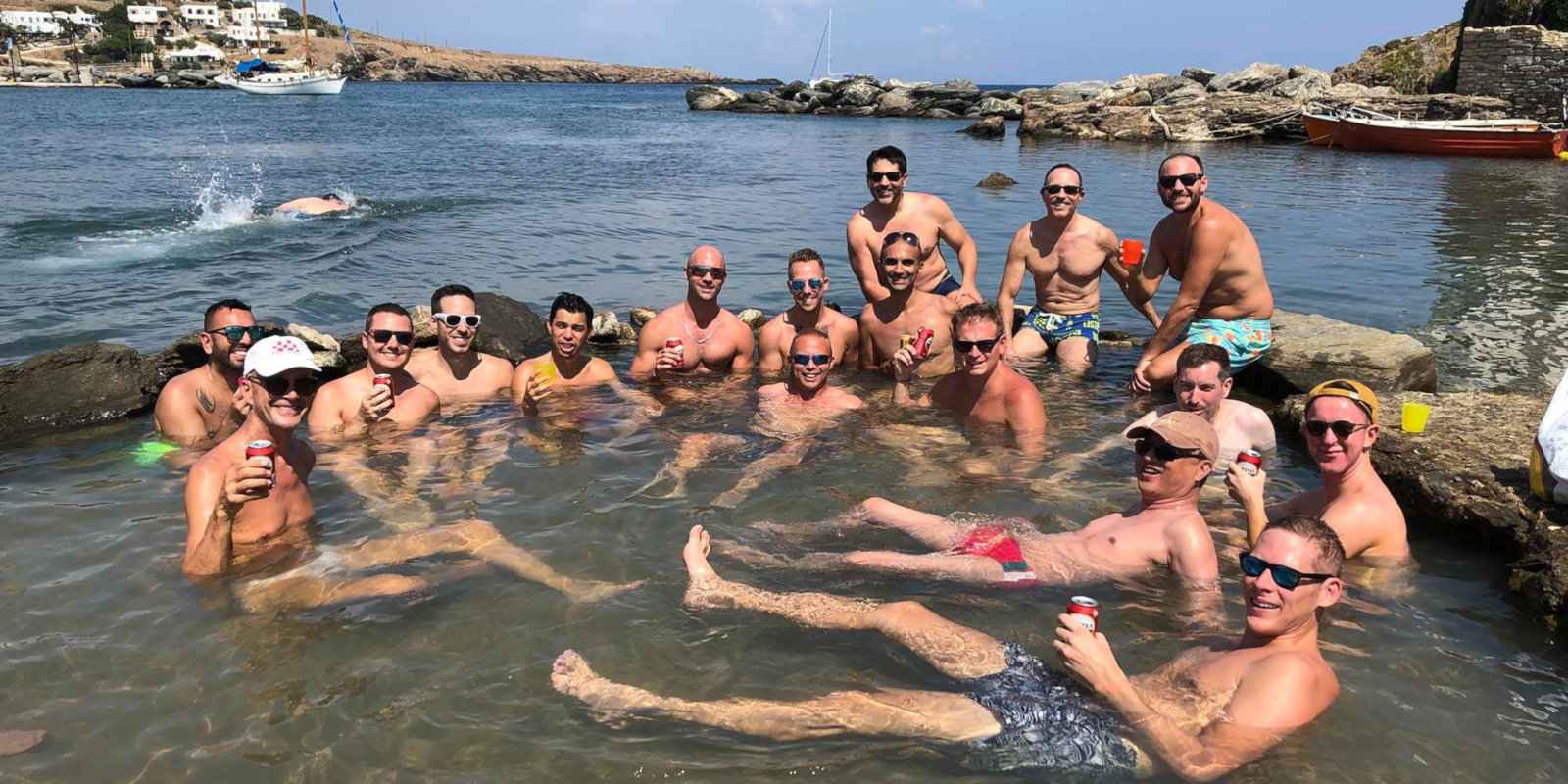 The cruise at a glance
---
Prices start from €1,495
Dates: August
2 luxury sailing yachts with max. 22 guests
Ideal for swimming, sunbathing and history
If Greek island-hopping with 22 other gay guys sounds like a fun time, you'll want to get onto one of GaySail's Greece cruises.
This particular cruise departs from Athens including stops on Poros, Hydra and Spetses, although there are other dates available, some with different itineraries. You can also choose to do a gay nude sail Greek cruise if you prefer to relax in the buff!
During this cruise, you'll explore the Saronic Gulf of Greece, which is packed full of historically significant ancient ruins, secluded islands, vibrant nightlife, a warm culture and terrific cuisine. You'll be cruising on one of two luxury sailing yachts, each yacht houses 11 guests but you will also have opportunities to socialise with the passengers on the other yacht when the yachts drop anchor.
You'll also benefit from the services of a gay skipper as well as a gay cook to provide your breakfasts and lunch, but dinner will usually give you the opportunity to try local onshore restaurants. There will be plenty of chances to check out the gay nightlife (particularly in Athens) as well as partying with your new friends. During the day you can relax in the sun on the yacht or go swimming in secluded coves.
Gay Sail is offering our readers an exclusive 5% discount valid for any cruise booked on their website. Just use the coupon code NOMADICGS5 at checkout.
13
VACAYA Iceland Gay Cruise
August/September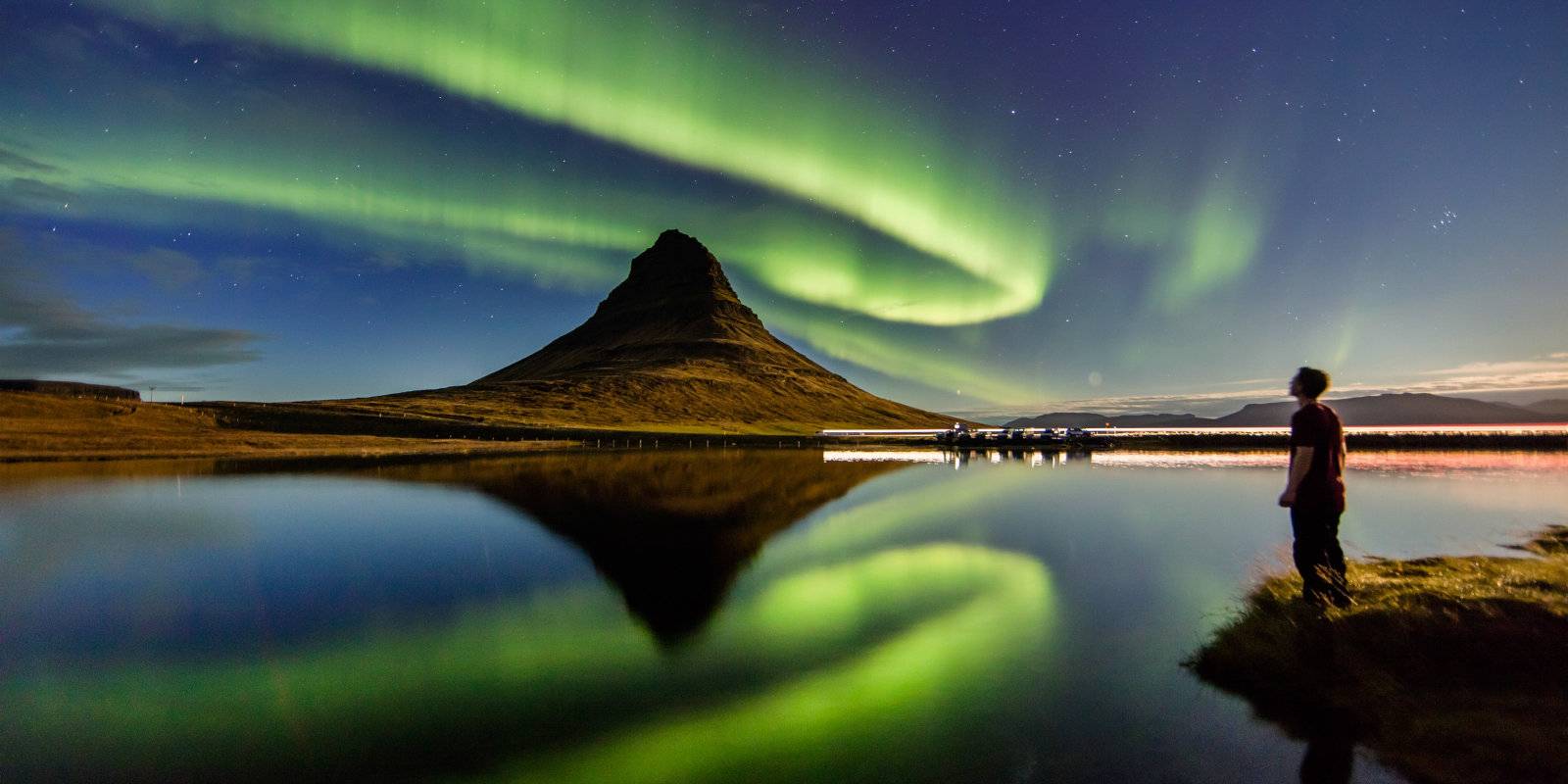 The cruise at a glance
---
Prices start from $5,397
Dates: August/September
Luxury cruise ship with 184 passengers
Ideal for wildlife spotting, exploring nature, relaxing
Exploring the stunning landscapes of Iceland (including the Northern Lights) on a cruise with other gay travellers? Yes, please!
This is a unique cruise where you will circumnavigate Iceland onboard the 5-star Le Jacques Cartier, a huge explorer yacht by French luxury cruise line PONANT.
This will be the first exclusively LGBT+ cruise around Iceland, so don't miss out.
For eight days you'll get to explore Iceland's breathtaking scenery of glaciers, lava fields, geysers and steam baths. One of the best things about this cruise is that it's also very eco-friendly, with low-impact shore excursions and a ship design that avoids damaging the seabed by using a dynamic positioning system instead of dropping anchor.
Since this is a French cruise you'll be able to dine on sumptuous French cuisine while you're on board. Le Jacques Cartier also boasts elegant staterooms, a panoramic viewing deck complete with pool, multiple bar/lounge areas (one with a grand piano!) and a theatre. There's also a wonderful wellness centre for all your pampering and relaxation needs.
14
The Olivia Lesbian Tahitian Intimate Luxury Cruise
September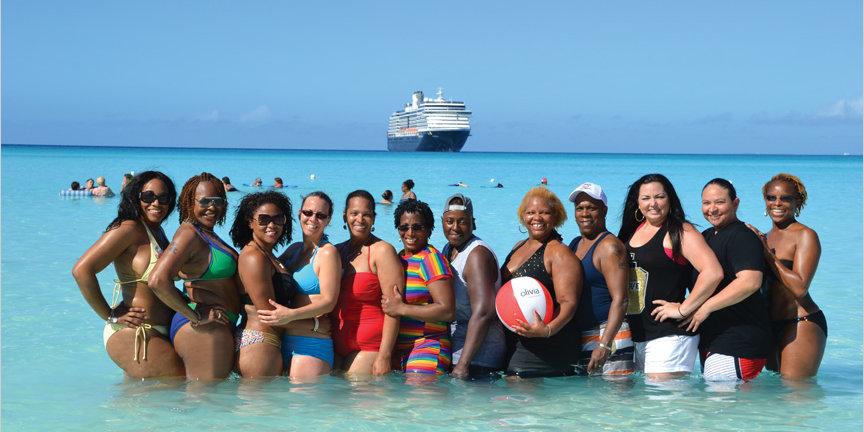 The cruise at a glance
---
Prices start from $3,599
Dates: September
Luxury 332 guest cruise ship
Ideal for relaxation, activities and entertainment
This one is for the ladies! Olivia is a travel company devoted to providing great cruise, resort, riverboat and adventure vacations for lesbians. In 2020 they are hosting the Tahitian Intimate Luxury Cruise, and it looks incredible!
The islands surrounding Tahiti and the panoramic views are really something to behold. Plus you'll get to explore some of the best locations the Society Islands have to offer.
We think Bora Bora, in particular, is an invigorating stop and truly the definition of paradise; author James Michener described Bora Bora as "the most beautiful island in the world". You'll be able to experience all this beauty with hundreds of other gay women of all ages and background.
There are plenty of ways to explore the island too. Olivia offers snorkelling tours, underwater walks, helicopter tours and sunset tours by jet boat. The excitement doesn't end when you return to the ship though: Barbara Higbie, DJ Rockaway and Teresa Trull are just some of the headline acts on this cruise. For more lesbian cruises, check out the Olivia website.
15
Brand G Burgundy and Provence River Cruise
September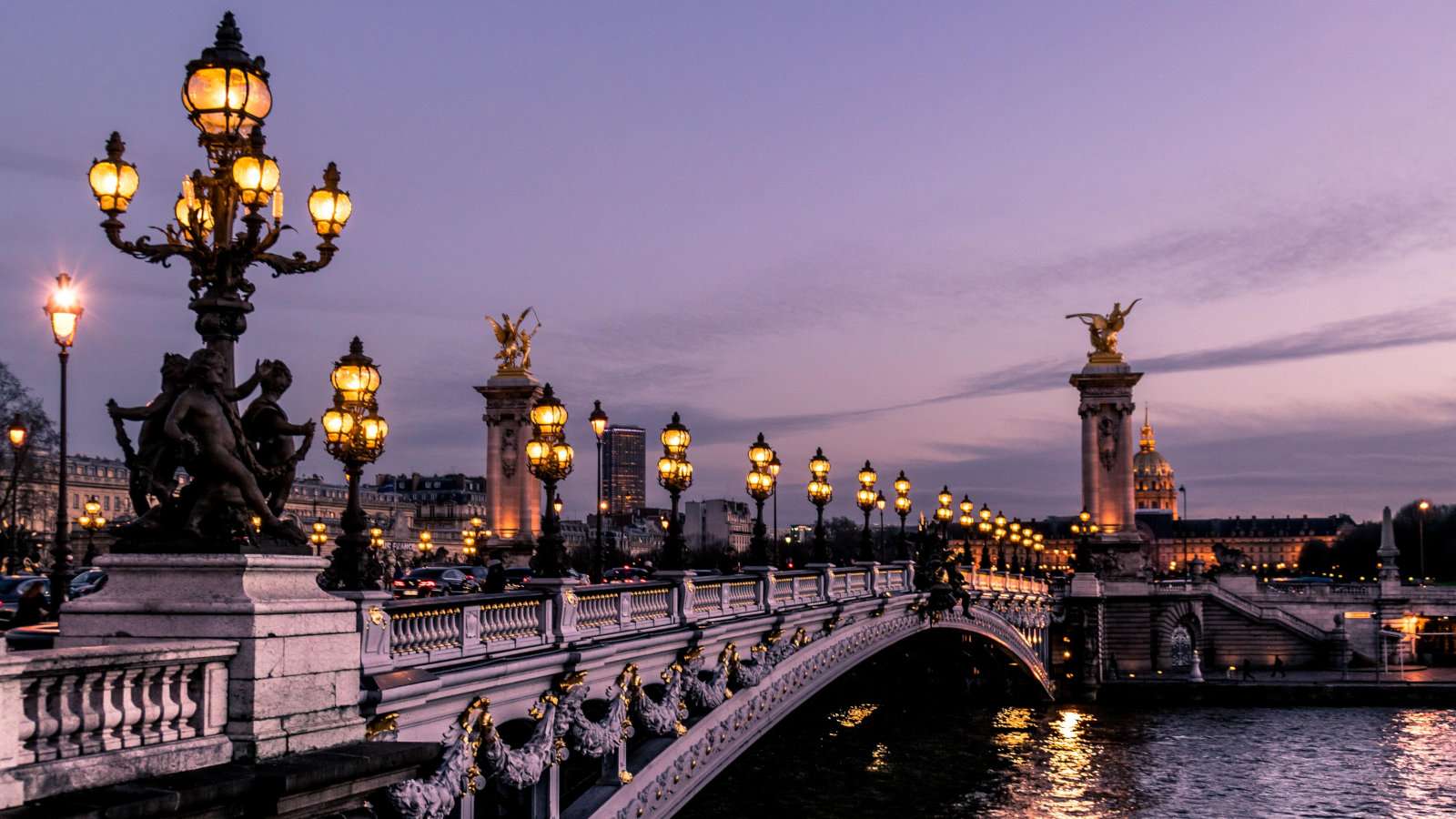 The cruise at a glance
---
Prices start from $5,399
Dates: September
Private LGBTQ charter of a luxury river cruise ship
Ideal for romance, culture and cuisine
Note: Not offered this year (updated 16/7/20)
One of our top picks of a romantic cruise for gay couples is this one by Brand G which starts in Paris, then cruises down the Rhone River with stops at Lyon, Avignon and Arles.
You'll begin your trip with two nights in Paris, staying at a hotel while you enjoy exploring the city of lights, via a cruise on the Seine and with an optional trip to the Palace of Versailles.
After your time in Paris, you'll transfer to the luxurious MS Amadeus Provence in Lyon, which is considered to be the gastronomic capital of the world. Prepare yourselves for plenty of sumptuous wining and dining! You'll also get to explore the French town of Arles, where the painter Vincent Van Gogh painted many of his most famous pieces, as well as Tournon and it's 16th-century castle.
In between all your land-based activities, you will be amply looked after onboard the ship, which is basically a floating five-star hotel. There's an onboard infinity pool, a glass-shielded river terrace for you to enjoy views of the landscape as you pass by, an elegant restaurant and the Panorama Bar for very romantic sunset drinks. The staff are also on-hand to attend to your every wish and ensure your experience is unforgettable.
16
Brand G Royal Clipper Mediterranean Sailing
September/October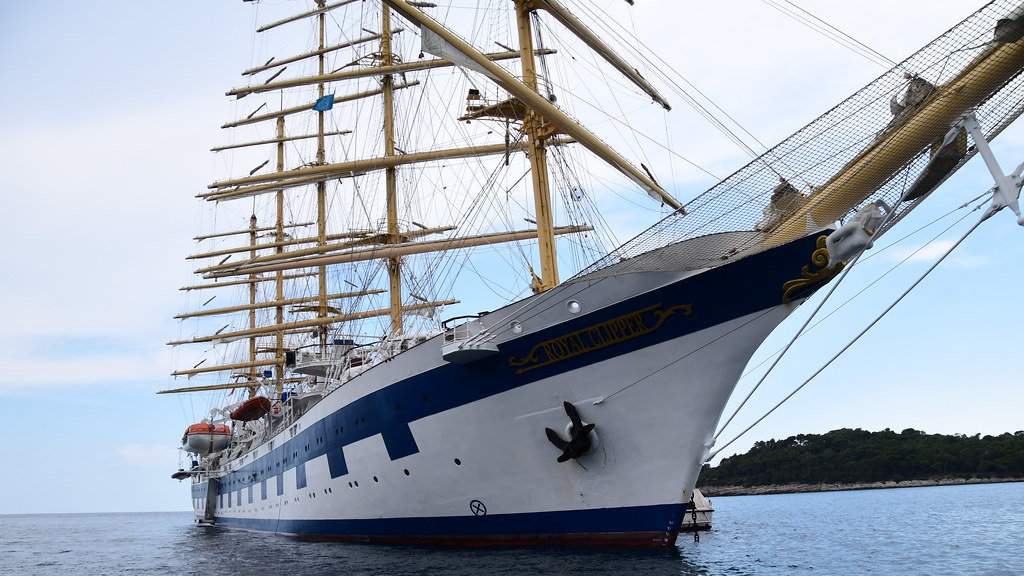 The cruise at a glance
---
Prices start from $4,099
Dates: September/October
LGBT charter of the Royal Clipper
Ideal for traditional sailing in a luxury setting
Brand G is offering up a pretty spectacular charter cruise onboard the Royal Clipper, the largest and only five-masted, full-rigged sailing ship.
But don't worry about being put to work scrubbing the decks because this beautiful dame provides truly luxurious lodging as you explore some of the most glamourous locations along the French and Italian coastline!
Embarking from glittering Cannes, you'll get to spend time at sea as well as exploring stops on the Italian islands of Corsica and Sardinia, before heading to Monte Carlo in Monaco. Keep an eye out for celebrities and super-yachts on your shore excursions, while you feel completely pampered onboard the grandiose ship. Real daredevils can also climb the rigging…
The Royal Clipper has dazzling interiors, with luxurious cabins and plenty of amenities to enjoy. There are three different swimming pools and multiple Jacuzzis to relax in. There's also a piano bar for elegant drinks, a tropical-themed bar and an underwater lounge where you can look out the portholes at the sea life! You'll experience fine dining with plenty of new gay friends as you enjoy Brand G's signature onboard entertainment each night.
17
R Family 'OUT in Venice' Cruise
October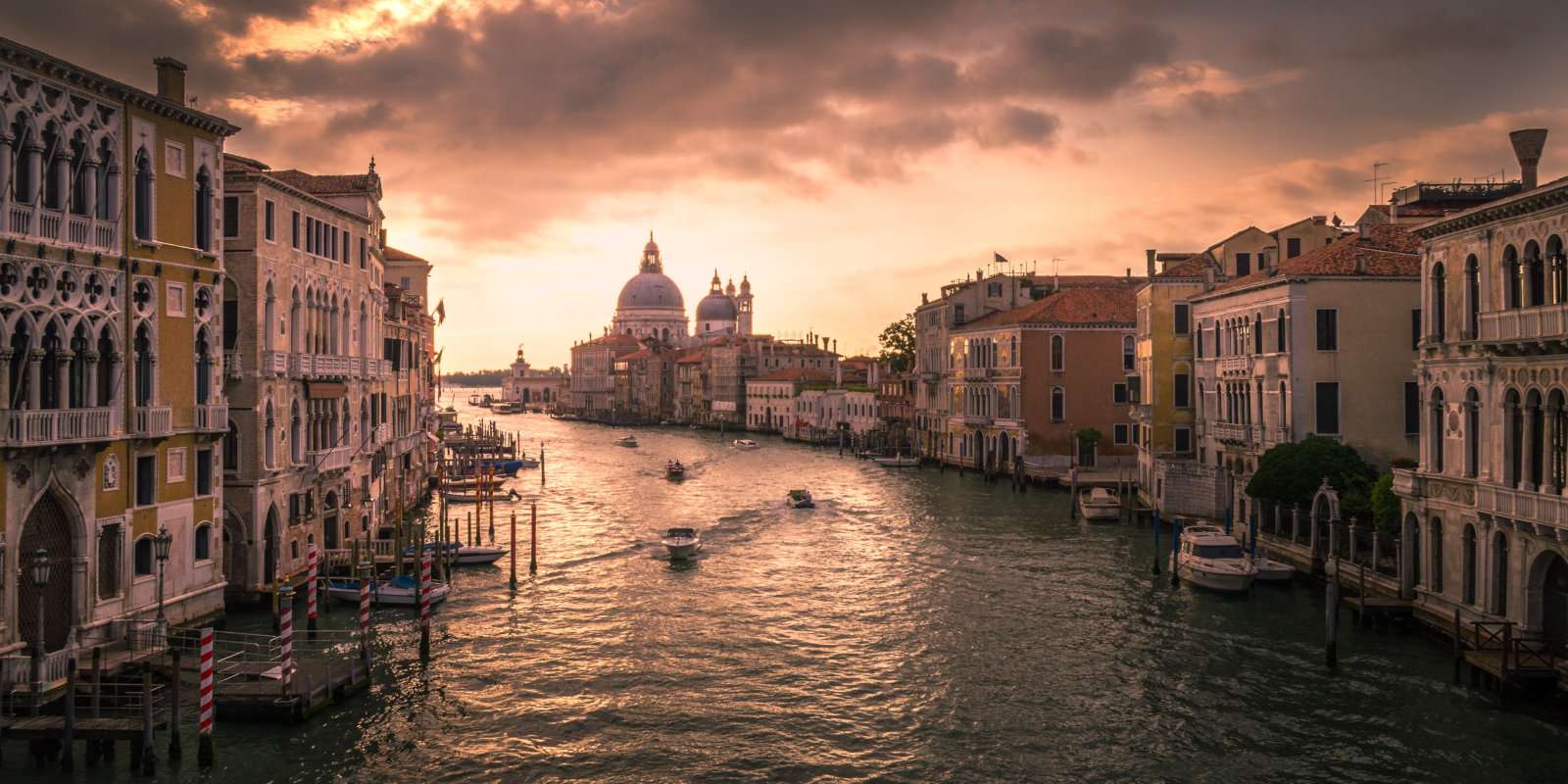 The cruise at a glance
---
Prices start from $2,799
Dates: October
Private LGBTQ charter of a luxury river cruise ship
Ideal for culture, cuisine and fun
Another romantic choice which visits some of Italy's most beautiful spots is R Family Vacation's 'Out in Venice' gay cruise.
It takes place on the newly redesigned S.S. Venezia, which is inspired by Venetian culture and features elegantly appointed cabins as well as two grand suites. There's also an Italian kitchen restaurant, a spa, library, lounge and bar.
This exclusive LGBT charter is packed full of fun activities, like comedy performances, cabaret singers, cooking classes and dance parties. There are also shore excursions to explore some of northern Italy's prettiest gems, like Padua, Porto Viro and Chioggia. You'll get to go on walking tours of markets, biking or sailing on a small bragozzo and even learning to make traditional Italian pasta in Bologna.
Venice is, of course, the highlight of this trip, so you can look forward to an after-hours visit to St. Mark's Basilica, as well as a "Venetian Painters at the Academia" tour with an art historian, for the truly cultured among us! This is definitely a good choice for anyone who is into history, culture, fine dining and romance.
18
Source Events Dreams of Tahiti Gay Cruise
October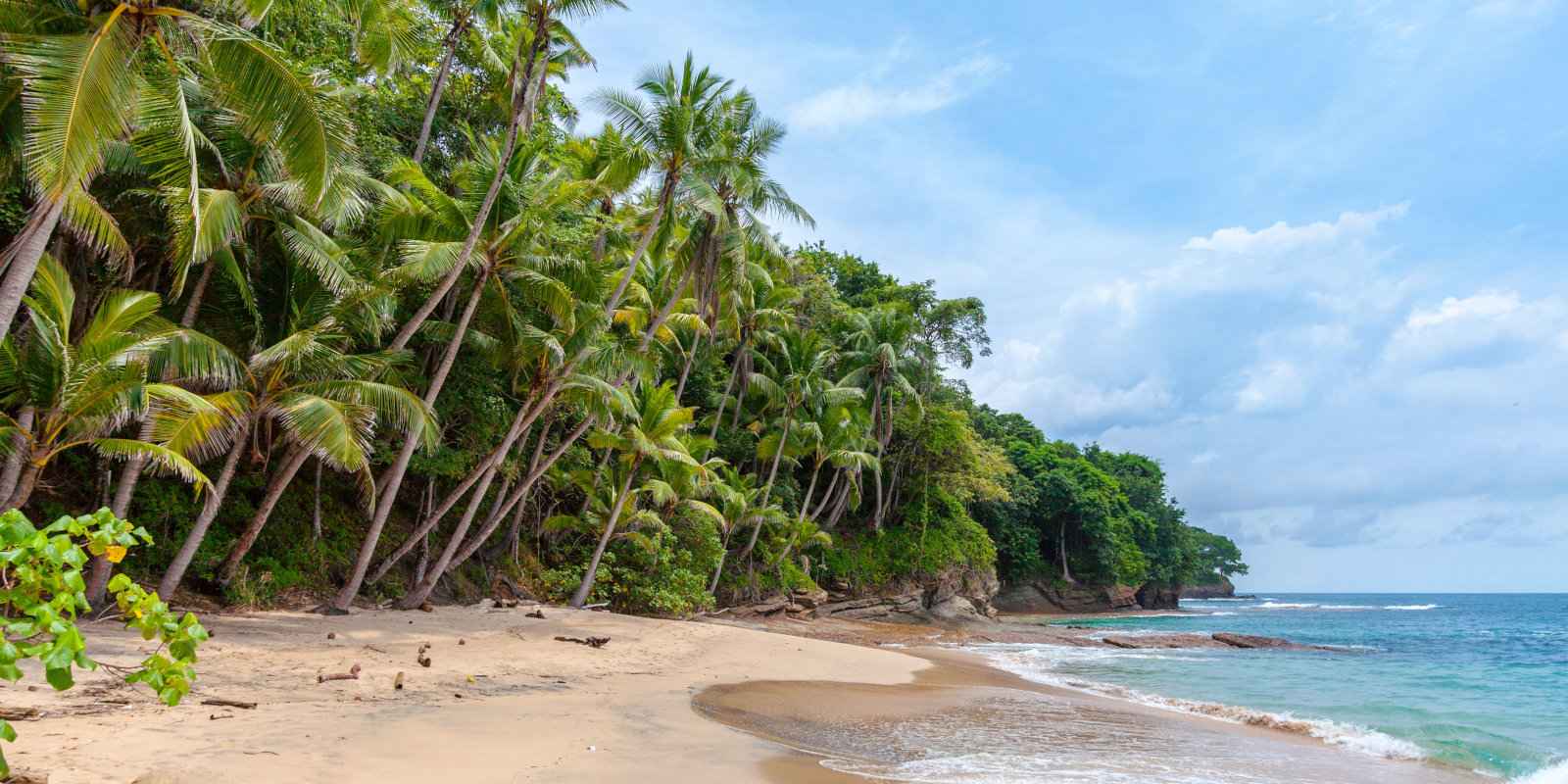 The cruise at a glance
---
Prices start from $3,299
Dates: October
Luxurious sailing yacht with 145 guests
Ideal for island-hopping, beach time and culture
If you've been dreaming of visiting an island paradise, this gay cruise by Source Events might just tick all the boxes. Sailing between the most famous Polynesian islands of Tahiti and Bora Bora, you'll be wowed by the incredible natural scenery in this corner of the world.
The luxurious sailing yacht is called the Wind Spirit. It had a huge renovation in 2020, which has made it more beautiful than ever before! It only carries 145 guests too, so is sure to feel rather very intimate.
Everything onboard this incredible yacht is divine, from the five-star cuisine to the LÓccitane products in the bathrooms. There's a fitness centre, spa swimming pool and Jacuzzi on the ship, so you'll feel nothing if not pampered. Nightly entertainment takes place in the lounge, while there are multiple beautiful spaces for dining or having a cheeky cocktail. There's also a library stocked with DVDs, CDs, books, and board games for when you need a quiet night.
Tahiti is one of the most popular gay travel destinations in the world, and it's easy to see why during this cruise! From Tahiti to Moorea, Raiatea, Taha'a, Bora Bora and Huahine – you'll get to experience the best each of these stunning islands has to offer. You'll get to swim and snorkel in beautiful lagoons, meet friendly locals in traditional villages and even enjoy a dinner while watching an exciting fire show.
19
GaySail Exclusive Cruise in Seychelles
October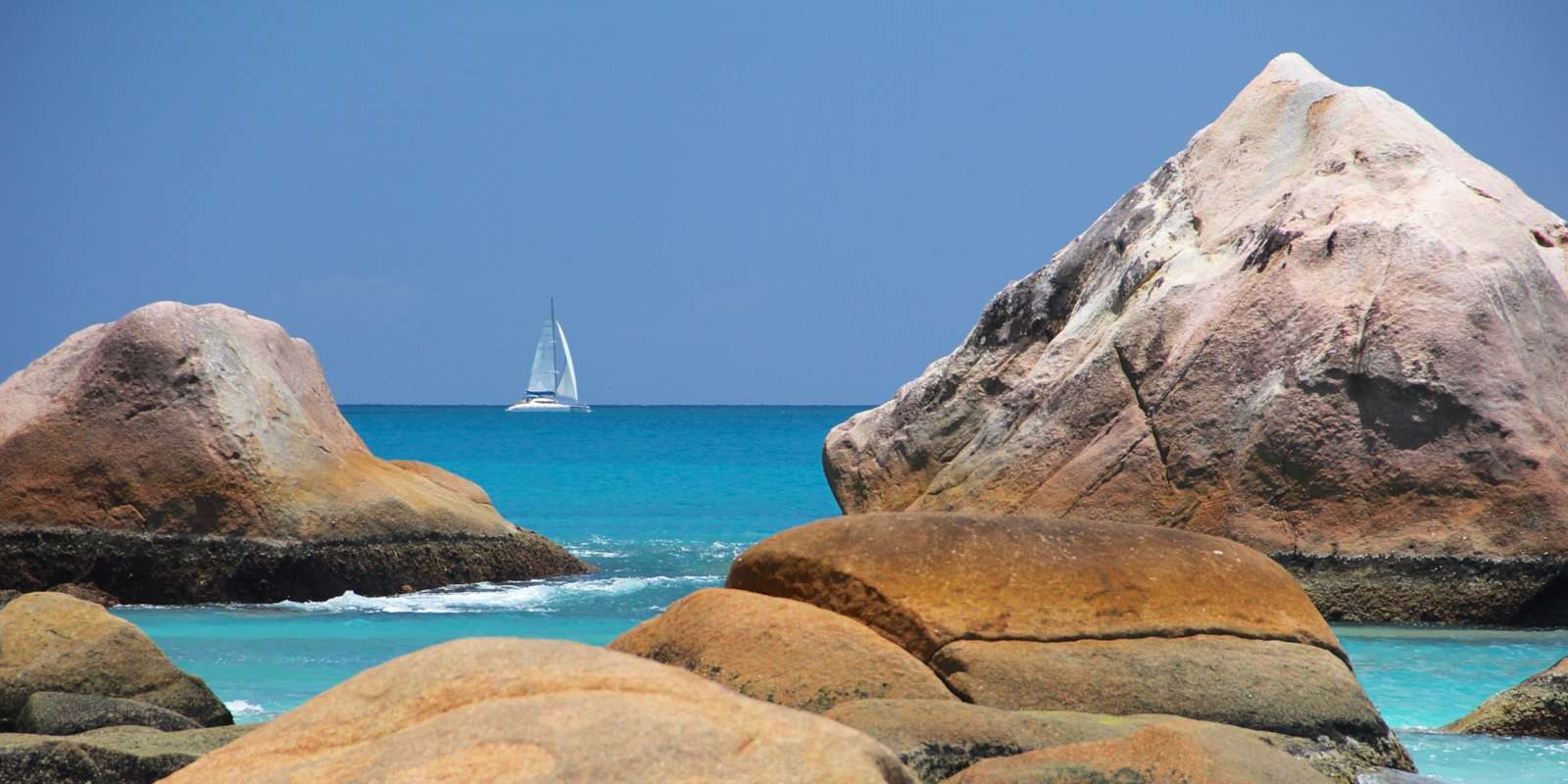 The cruise at a glance
---
Prices start from €1,795
Dates: October
Luxury catamaran with max. 14 guests
Ideal for wildlife, swimming and relaxation
This gay cruise is a moving paradise!
Travelling along the coast of Seychelles, and neighbouring islands, dip your toes into exploring this side of West Africa.
This gay cruise is made for all the big animal lovers of the world. Catch a glimpse into the various bird sanctuaries that populate the Seychelles nation. Spot lizards running through the sands. Listen to the parrots squawking from the treetops. Try your hand at horseback riding. This cruise allows you to do it all!
To top it all off, you'll get to spend a night in the bay of Beau Vallon. A night with bae in a bay called Beau– how sweet is that? With picturesque surroundings and plenty of unique shops and restaurants by the beach, you will feel thoroughly spoiled.
This cruise takes place on a luxurious, spacious and air-conditioned catamaran, which also includes the services of a gay cook. Your breakfast and lunch will be provided each day, while in the evenings you'll be able to head to shore to try out the many local restaurants.
Gay Sail is offering our readers an exclusive 5% discount valid for any cruise booked on their website. Just use the coupon code NOMADICGS5 at checkout.
20
Adventure Bears Mexican Riviera Cruise
November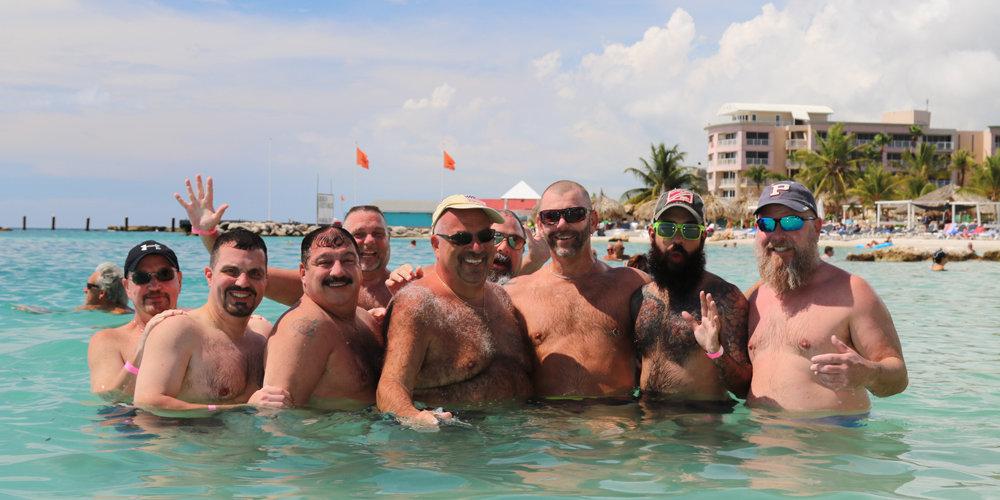 The cruise at a glance
---
Prices start from $819
Dates: November
Huge 3,560 passenger luxury cruise ship
Ideal for exploration, culture and swimming
We were so excited to discover gay cruises for the bear community! Adventure Bears have been going strong since 2010, when the founder, Laz, decided to create a stress-free, fun, upscale and memorable vacation experience. And we sure as hell welcome that!
Adventure Bears will be setting sail on the beautiful Royal Princess for their 10th-anniversary cruise, and travelling to some stunning spots in the Mexican Riviera.
We love Mexico and some of the destinations on the itinerary look incredible! Cabo San Lucas, Mazatlan, and Puerto Vallarta… these are just a few of the places that Adventure Bears will be visiting, with stop-off visits to explore and relax. Puerto Vallarta is one of the hottest gay destinations in Central America, and we love it!
Along with time to explore vibrant cities, there are plenty of snorkelling and scuba diving opportunities throughout the cruise as well. You'll be able to socialise with the friendliest group of bears, cubs and otters in the most stunning spots imaginable. Between shore excursions, you'll also get to relax on the massive ship, with multiple dining options, pools, hot tubs, a casino, club and many exciting shows!
21
Out Adventures Galapagos Gay Cruise
November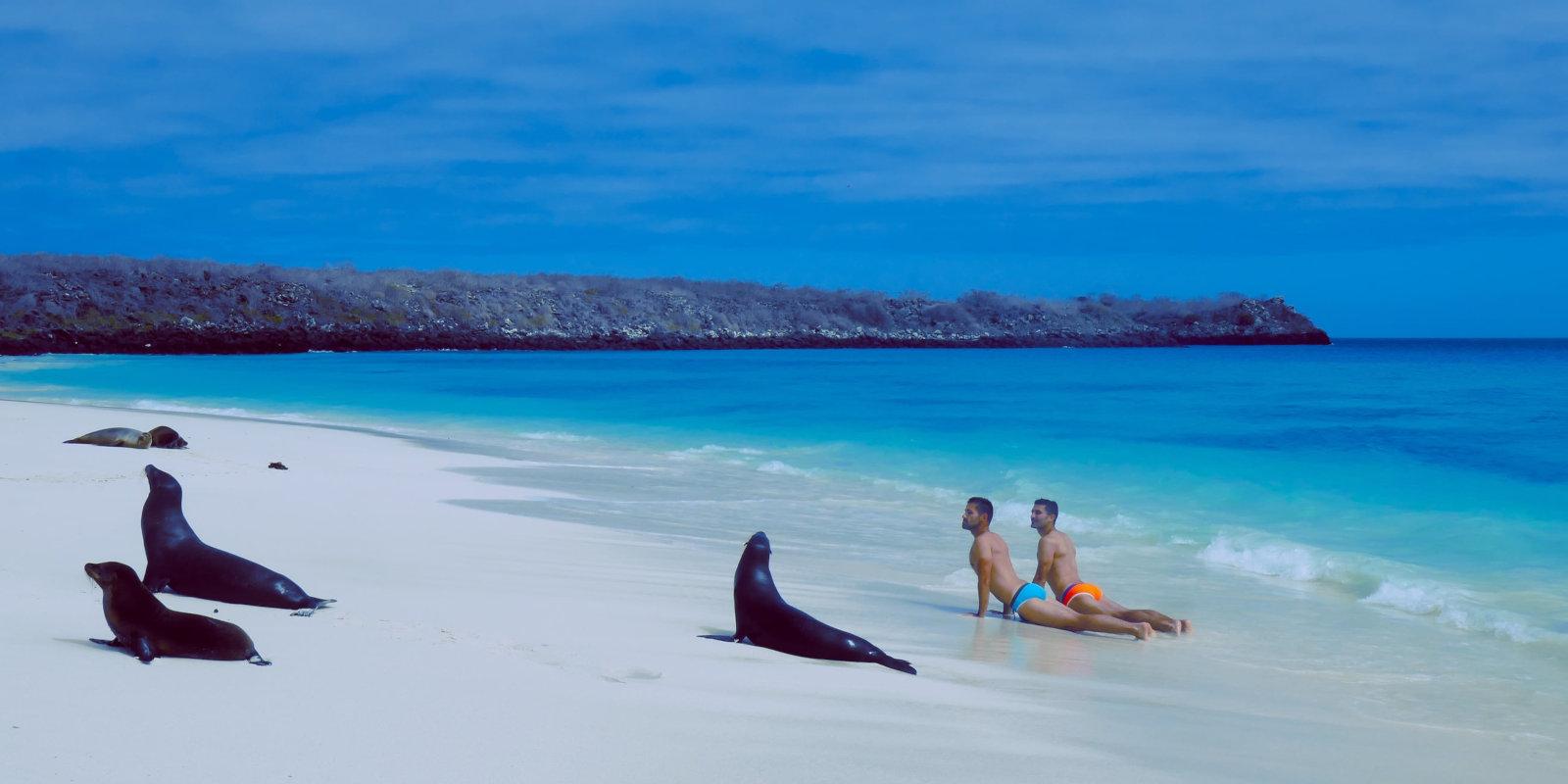 The cruise at a glance
---
Prices start from $8,195
Dates: November
Luxury private yacht with max. 16 passengers
Ideal for adventure with all gay guests
Out Adventures is a wonderful gay-owned travel company that organises exclusive trips for LGBTQ travellers.
They provide a luxury cruise around the Galapagos Islands on their private yacht, The Grand Queen Beatriz and she is absolutely grand!
Amenities include sundecks, a hot tub, bar and very spacious bedrooms, some with private balconies.
You'll spend seven nights onboard the yacht as well as two nights in a lovely four-star hotel in Quito at the beginning and end of the tour. But with seven full days of cruising, you'll get to see all the main islands with lots of opportunities for swimming, snorkelling, hiking and getting up close to the diverse wildlife of the islands.
The whole yacht is outfitted with sleek polished wood and looks oh so glamorous. The indoor dining room is where you'll be provided all your meals on board, in the lovely air conditioning while you get to know all your new gay friends and be prepped about what to expect for each day's adventures. If you're looking for more exciting options, read our guide on gay adventure cruises!
22
Everything to Sea nude gay cruise in Indonesia
Various dates throughout the year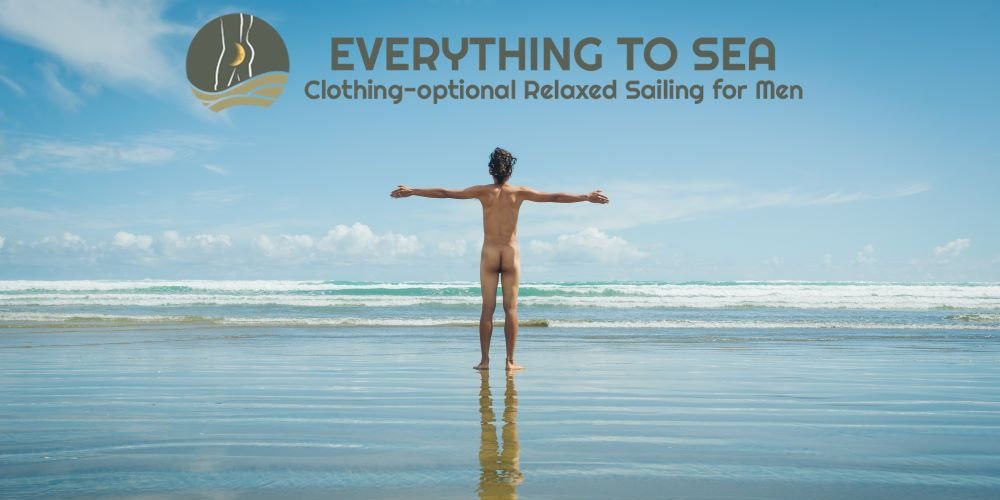 The cruise at a glance
---
Prices start from $1,790
Dates: various dates throughout the year
Traditional wooden sailing boat with max. 12 guests
Ideal for relaxation, wildlife and nudity!
How to look good nude…!
Everything to Sea is an independent cruising company that specialises in 4 and 7-day voyages through Indonesia for nude men. Sounds fun? We think so!
Oozing with pride about their cool, relaxed and free ambience onboard, the Everything to Sea crew declares, "clothing-optional", and insists that all guests wear and do whatever makes them feel most comfortable!
They sail on a Pinisi boat, which is a large wooden sailing ship made completely without nails. As for accommodation, the Everything to Sea team offers a private room or the option to share with other guys… Note that their website describes the ship as "an ideal spot for men to enjoy each other – mind, body and soul"…
As for the sights, we're amazed by the locations and wildlife you can enjoy on this trip, such as crystal clear water, breathtaking mountains, flying fish, flying foxes and of course, the notorious Komodo dragons. Everything to Sea runs around 12 trips a year. Prices differ depending on whether you choose a four-day or seven-day cruise. We also have a guide on the best gay cruises in Asia if you want to explore more of this area.
Everything To Sea is offering our readers an exclusive 5% discount valid for any cruise booked on their website. Just use the coupon code SAILNOMADICBOYS at checkout.
23
GaySail Exclusive Cruise in Croatia
Various dates throughout the year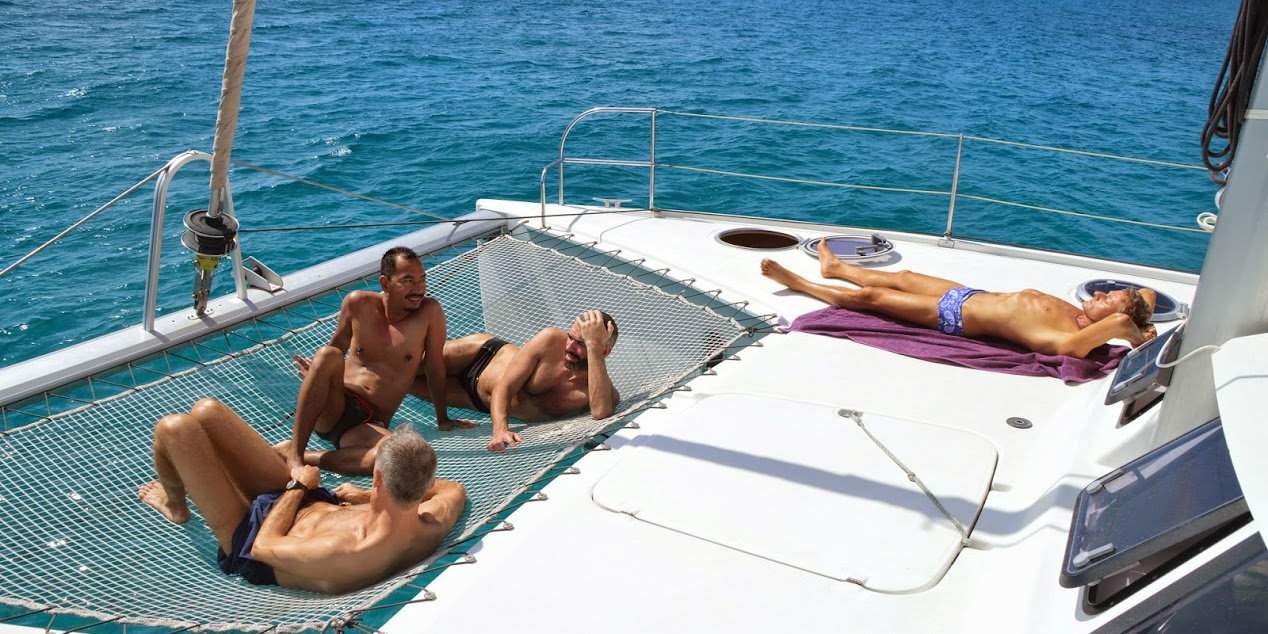 The cruise at a glance
---
Prices start from €1,695
Dates: various dates throughout the year
Luxury catamaran with max. 10 guests
Ideal for swimming, relaxing, shopping
GaySail overs a variety of amazing and exclusively gay sailing trips, especially those to the stunning country of Croatia.
We love that GaySail's cruises always feature gay skippers, cooks and other staff to take you to the most beautiful swimming spots along the Croatian coastline. You'll also make fast friends with the other gay guests as you relax and explore.
This might be a seven-night cruise, but you can also add on extra time to make it a two-week cruise, join different departure dates or even join a nude sailing option if you dare to bare it all. The cruise gives you time to explore the beautiful city of Dubrovnik, before hopping between the islands of Miljet, Lastavo, Vis and Brac, then ending up in the bustling city of Split.
Breakfast and lunch each day are included in the price. There is plenty of shore time included to explore Croatia's cutest villages, perhaps doing a spot of shopping or dining in local restaurants. The knowledgable crew will also take you to the most secluded bays and islets to swim in the warm waters or sunbathe on deck. Bliss!
Gay Sail is offering our readers an exclusive 5% discount valid for any cruise booked on their website. Just use the coupon code NOMADICGS5 at checkout.
24
R Family The Broadway Cruise
Various dates throughout the year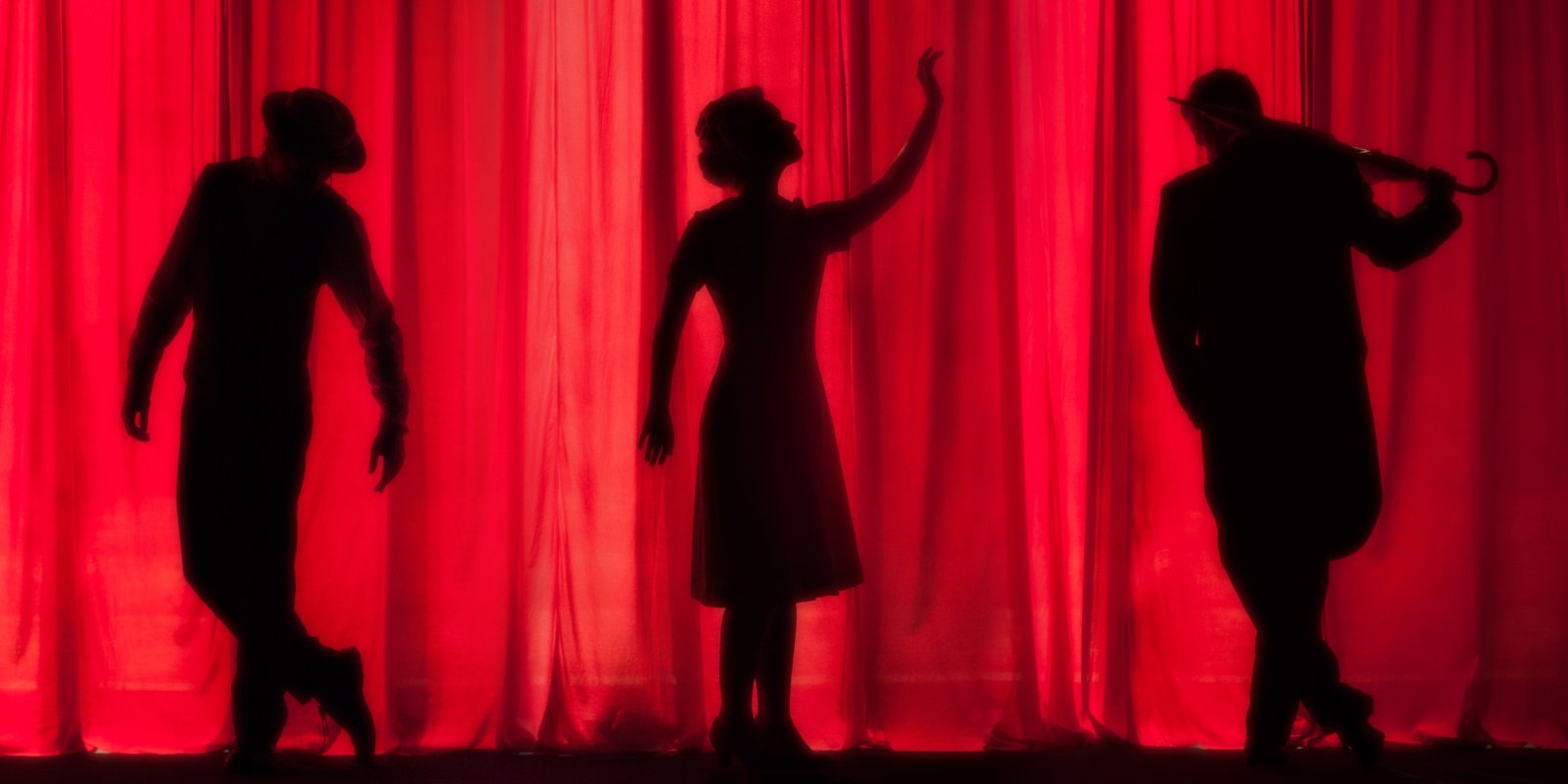 The cruise at a glance
---
Prices start from $1,179
Dates: various throughout the year
VIP gay group on a massive cruise ship
Ideal for theatre-watching and workshops
For those of us who've dreamed of making it big on Broadway, the Broadway Cruise is an absolute dream come true!
Taking place on one of the biggest ships in Royal Caribbean's fleet, not only will you get to explore destinations in Honduras, Mexico and the Bahamas, but you can do a bit of performing while you're at it, as well as experiencing some wonderful theatre.
You'll be travelling with a group of other LGBTQ travellers onboard Anthem of the Seas, which features incredible shows like the Broadway musical Hairspray as well as aqua theatre shows, ice-skating performances, live bands and stand-up comedy. You will enjoy exclusive cocktail parties and trivia nights with your group. There are also plenty of dining options, bars for drinking, swimming pools, rides and even laser tag, so you're definitely not going to get bored.
Because this is a Broadway cruise, you can also take part in a musical theatre camp to hone your skills and take part in the ship's famous closing show. On top of all this, there are, of course, shore excursions to explore port towns in Mexico and Honduras, as well as a day at the Royal Caribbean 'Perfect Day at Cococay' waterpark. Good thing it's a seven-night cruise otherwise you couldn't fit everything in!
---
Like this post? Pin it