Let's get ship faced…we're going on a cruise!
It's every gay boy's dream whether you want to admit it or not. From the moment we both came out many many many moons ago, it was always our dream to go on an all-male gay cruise.
Since those days, the number of gay cruises available has completely mushroomed. As well as the large party orientated ones, there are now cruises going to places beyond the well-trodden pink destinations – like India, Indonesia and even the Galapagos Islands! There are even many gay naked cruises you can go on!
In this guide, we've put together some of the best gay cruises in 2019, which include all LGBTQ cruises, ie not just male-only. We've sorted them in order of when they depart…and oh boy are we spoilt for choice!
How to pick the ideal gay cruise for you
There are many different types of gay cruises available these days, from ones that are action-packed and exciting to those that slowly saunter down the Danube, stopping in at local wineries. You can cruise on huge ships, small luxurious yachts, catamarans or traditional sailing boats. Whether you're looking to party with thousands of new friends, or cycle among historic towns before relaxing with a drink at sunset back on board, there's a cruise for you. We've compiled all the different options here so that you can easily figure out which gay cruise is the perfect one for you.
Just be aware that some gay cruises are exclusively gay, meaning you will only be sailing with other gay guests, while others are actually small groups of gay travellers within a much larger cruise. This means you'll still get to be around like-minded friends but there will be other straight travellers on the cruise as well. These sorts of cruises can be ideal if you want to travel with your straight friends, but keep an eye on the fine print if you really want to be only surrounded by your rainbow family!
Gay river cruises
Going on a cruise doesn't necessarily mean you're taking to the high seas. Some quite luxurious cruises take place on rivers through Europe, Asia or India, where you'll be able to relax onboard as well as explore cute villages, wineries and other places along the way. These are usually very relaxed and romantic cruises, ideal for couples or those who just like to experience a bit of culture. Brand G does some excellent gay river cruises like the Budapest to Bucharest cruise or the Splendors of India and the Ganges River.
Clothing-optional or nude gay cruises
If you like to truly relax on your cruise and let it all hang out then perhaps you should join a gay nude cruise! These cruises are usually very luxurious and take place in warm destinations so, you know, you won't get cold while naked. There are also some cruises that are exclusively gay and naked, while others are clothing-optional, so you don't need to feel pressured to be nude all the time if you don't want to. The Everything to Sea cruise in Indonesia is a great example of a fun clothing-optional gay cruise, while GaySail offers a fully nude cruise in Tahiti.
Gay party cruises
For a fun-filled cruise packed with plenty of hot young guys and lots of great parties, check out some of the bigger gay cruise companies like Atlantis. These usually take place on the larger cruise ships, with lots of pools, bars and different entertainment like DJs or drag performers. They usually attract a young and energetic crowd, but anybody who's up for a good time will be welcome! Some of the best party cruises include the Atlantis LA to Mexico gay cruise or the Travel Gay Redefinition Cruise in the Mediterranean.
Gay cruises for single travellers
Single travellers are often daunted at the prospect of going on a cruise alone as you usually have to pay an expensive single supplement to have a room to yourself. If you still want to join a gay cruise but without paying a huge supplement then you can choose one of the cruise companies that offer programs to pair you up with a bunkmate with similar interests. This way you can still enjoy everything the cruise has to offer, plus you'll meet at least one new friend. VACAYA has a great STEP (solo travelling with ease program) where you fill out a questionnaire to find the perfect roommate. The Atlantis and GaySail cruises also match single travellers up with others to share a room at no extra charge.
Adventure gay cruises
Do you like your luxury with a side of adventure? There are some excellent gay cruises that include exhilarating activities like snorkelling, SCUBA diving, hiking or getting up close and personal to lots of wildlife. Generally, you will need a reasonable level of fitness in order to take part in all the fun activities on this type of cruise, although there will also be plenty of opportunities for relaxing. Out Adventures do some really exciting ones, particularly their Galapagos gay cruise that will have you hopping all over the islands, spotting Galapagos tortoises, sea lions and beautiful tropical fish.
Gay cruises for bears
If you identify as a Bear, a Cub, or just a friend of these men then there are also some cruises exclusively for the Bear community. Adventure Bears organises an exclusive cruise for bears (and those who love them) to the southern Caribbean islands. This is a very welcoming cruise that hops between the best islands and beaches, including the best nude beach on St Maarten.
Gay cruises for lesbians
Don't worry ladies, we haven't forgotten you! It's not all about the gay men as there are companies that organise exclusive lesbian cruises to stunning locations, so you can relax and enjoy yourself with like-minded female travellers. Olivia Travel is a great company that organises exclusive lesbian tours and cruises like this fun Tahitian Paradise Luxury Cruise.

01
VACAYA Ptown Cruise
11 – 18 August 2019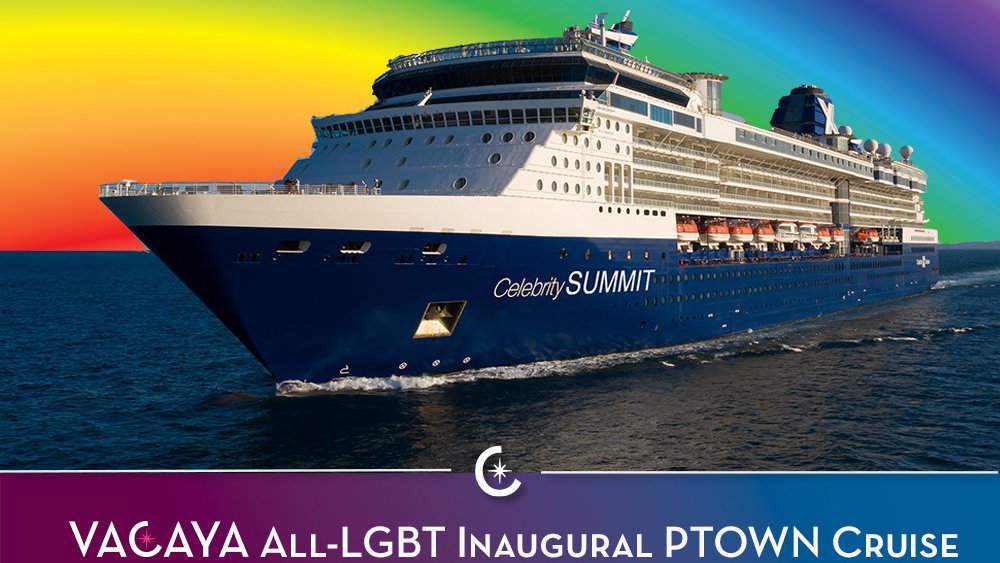 The cruise at a glance
---
Prices start from $1,079
Dates: August 11th – 18th, 2019
5 star Celebrity Summit cruise ship with up to 2,158 guests
Ideal for entertainment, relaxation and fine dining
This year kicks off VACAYA's first Ptown Cruise, and it's not too late to get on board! Featuring 7 nights aboard the beautiful 5-star Celebrity Summit ship, an overnight stay in Provincetown for the very gay, very fun, Provincetown Carnival, along with amazing food and drink amenities whilst cruising…what more could you want?
This is definitely a cruise for those into fine dining, luxury and a good time with lots of new friends!
Comfort and relaxation can be assured with VACAYA, as they are the first large-scale, full-ship LGBTQ vacation company for adults to launch in decades! It will be a trip full of firsts as the Ptown Cruise will not only be the largest all-LGBTQ cruise to ever sail to the Ptown Carnival, but also the largest ship to ever stay overnight in Provincetown itself.
During the evenings, there will be entertainment in abundance. VACAYA have organised an amazing line up including dazzling drag acts like Lady Bunny, The Golden Gays and superstar singers like Alex Newell and Kristin Chenoweth. If you love holiday entertainment, then this is perfect! The ship travels along the east coast of the US, setting sail from New York, straight to Saint John, passing through Bar Harbor, then finishing at Provincetown for the carnival.
02
Everything to Sea naked gay cruise in Indonesia
19 – 25 August 2019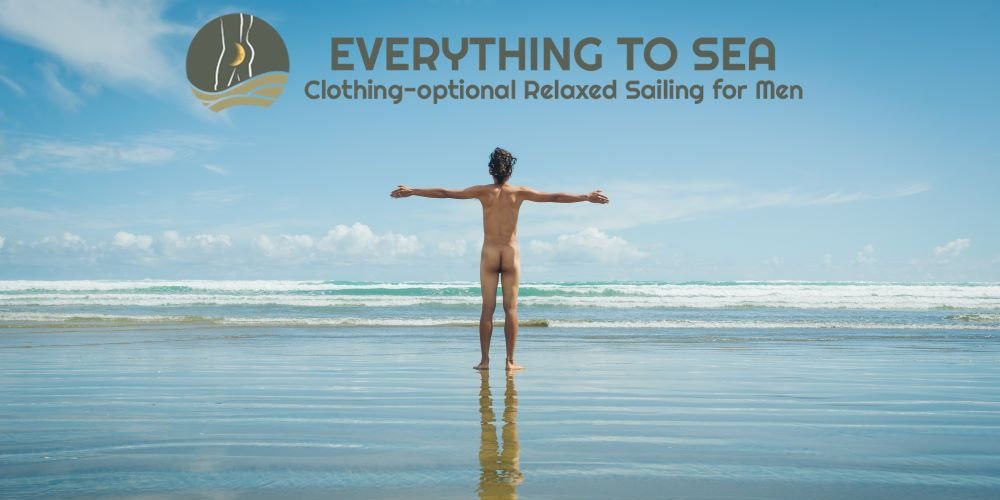 The cruise at a glance
---
Prices start from $1,790
Dates: August 19th – 25th, 2019
Traditional wooden sailing boat with max. 12 guests
Ideal for relaxation, wildlife and nudity!
How to look good naked…!
Everything to Sea is an independent cruising company that specialises in 4 and 7-day voyages through Indonesia for naked men. Sounds fun? We think so!
Oozing with pride about their cool, relaxed and free ambience onboard, the Everything to Sea crew declares, "clothing-optional", and insists that all guests wear and do whatever makes them feel most comfortable!
They sail on a Pinisi boat, which is a large wooden sailing ship made completely without nails. As for accommodation, the Everything to Sea team offers a private room or the option to share with other guys… Note that their website describes the ship as "an ideal spot for men to enjoy each other – mind, body and soul"…
As for the sights, we're amazed by the locations and wildlife you can enjoy on this trip, such as crystal clear water, breathtaking mountains, flying fish, flying foxes and of course, the notorious Komodo dragons. Everything to Sea runs 12 trips a year. The next available date is 19-25 August, and they run one almost every month thereafter. Prices differ depending on whether you choose a four-day or seven-day cruise.
Dates available: 19-25 August , 18-24 Sept, 28 Sept-1 Oct, 23-29 Oct and 2-5 Nov
Everything To Sea is offering our readers an exclusive 5% discount valid for any cruise booked on their website. Just use the coupon code SAILNOMADICBOYS at checkout.
03
Brand G Budapest to Bucharest Cruise
20 – 29 August 2019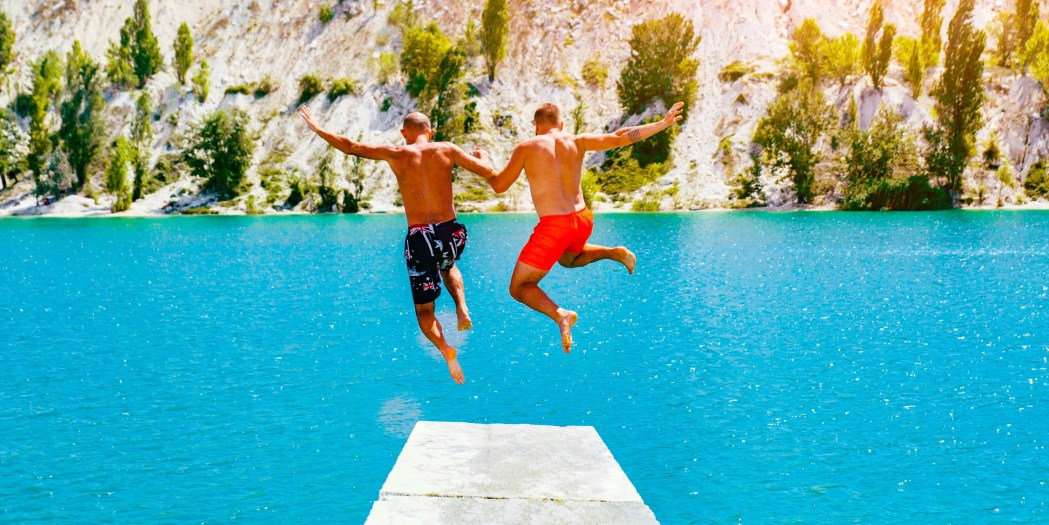 The cruise at a glance
---
Prices start from $3,999
Dates: August 20th – 29th, 2019
Innovative luxury river cruise ship
Ideal for exploring and relaxation
If you fancy sailing down the Danube River, check out Brand G's Budapest to Bucharest Cruise. This all-gay charter European river cruise is set to visit 5 unique and beautiful countries: Hungary, Croatia, Bulgaria, Serbia and Romania.
The cruise sets sail from Budapest, through the Iron Gates (a famous gorge on the Danube), all the way to the Black Sea.
We love how much is included on this gay luxury river cruise: all meals, drinks and shore excursions are part of the package, as is the use of the audio headsets during excursions, as well as the services of an experienced cruise director throughout the trip. There's also complimentary use of onboard bicycles.
Onboard dining is superb, but while all alcoholic drinks are also included, note that this is more of a cultural cruise than a party orientated one. If you want to explore some of Europe's most interesting cities whilst relaxing in comfort on a luxurious ship, then this is the river cruise for you.
04
Source Events Greek Islands Odyssey
24 – 31 August 2019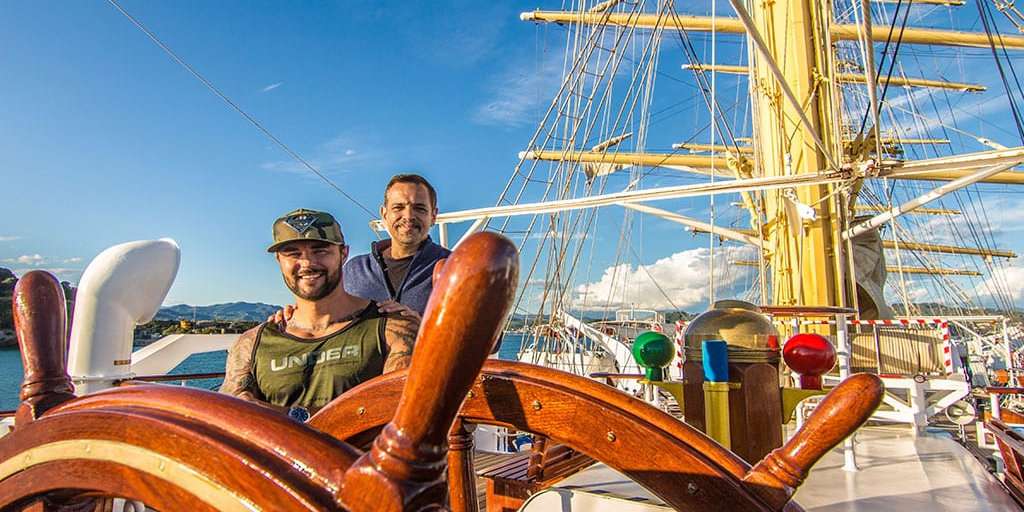 The cruise at a glance
---
Prices start from $2,499
Dates: August 24th – 31st, 2019
Luxury sailing yacht with max. 170 guests
Ideal for sightseeing, culture and swimming
For something a bit different, Source Events' Greek Islands Odyssey takes place on an all-gay luxury sailing yacht.
The interesting thing about setting sail on a cruise on one of these boats, sometimes known as "clipper ships", would be that you get to experience all of the modern-day luxuries that come with a cruise, as well as the traditions of the past and the historical feel of the yacht.
The boat is smaller than regular cruise ships, with a capacity of 170 guests. As it's smaller than the large cruise ships, there aren't as many amenities on board as some other ships on this list, but despite this, the yacht still has room for two separate swimming pools!
The vibe during the Greek Islands Odyssey is very relaxed so that you feel like you're travelling on your own private yacht. This trip is ideal for guests who want to sightsee and explore some of the exciting, historical wonders that Greece has to offer. For those who want to get their tan on, there are also several beach stops as well.
05
The Olivia Lesbian Tahitian Paradise Luxury Cruise
24 – 31 August 2019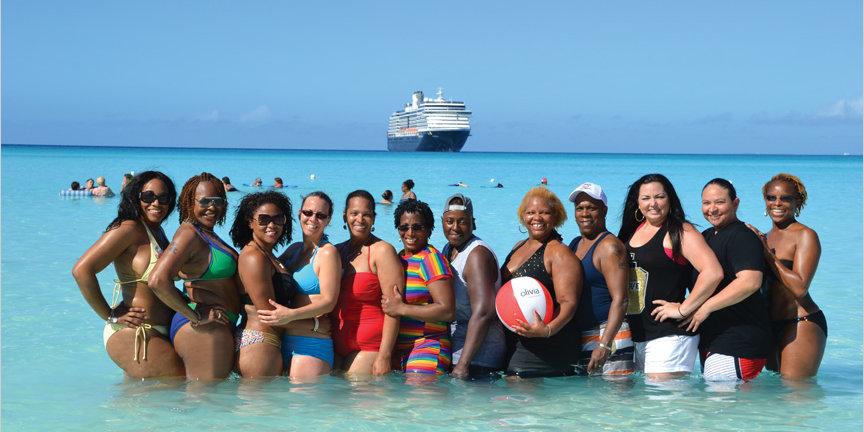 The cruise at a glance
---
Prices start from $3,599
Dates: August 24th – 31st, 2019
Luxury 332 guest cruise ship
Ideal for relaxation, activities and entertainment
This one is for the ladies! Olivia is a travel company devoted to providing great cruise, resort, riverboat and adventure vacations for lesbians. This year they are hosting the Tahitian Paradise Luxury Cruise, and it looks incredible!
The islands surrounding Tahiti and the panoramic views are really something to behold. Plus you'll get to explore some of the best locations the Society Islands have to offer.
We think Bora Bora, in particular, is an invigorating stop and truly the definition of paradise; author James Michener described Bora Bora as "the most beautiful island in the world". You'll be able to experience all this beauty with hundreds of other gay women of all ages and background.
There are plenty of ways to explore the island too. Olivia offers snorkelling tours, underwater walks, helicopter tours and sunset tours by jet boat. The excitement doesn't end when you return to the ship though: Barbara Higbie, DJ Rockaway and Teresa Trull are just some of the headline acts on this cruise.
06
Atlantis Oasis Mediterranean Cruise
25 August – 1 September 2019
The cruise at a glance
---
Prices start from $1, 199
Dates: August 25th – September 1st, 2019
Royal Caribbean's Oasis of the Seas with 5,400 guest
Ideal for partying, fine dining and sports
The Oasis Mediterranean Cruise sets sail from one of Europe's favourite gay capitals: Barcelona. Start as you mean to go on, hey!
Set on one of the largest ships in the world, the Royal Caribbean's Oasis of the Seas, this cruise features a multitude of fun and unforgettable experiences. We love that this ship hosts up to 5,400 guys from over 60 different countries. Pack your speedos, because that seems to be the uniform of choice for many of the cruisers onboard.
The extraordinary entertainment sounds so exciting, such as signature performers, outrageous parties and incredible concerts with legendary DJs. With options of rock climbing, surfing simulators, zip lines, an ice rink and much more, it looks like there is something for everyone aboard the Oasis Mediterranean Cruise.
For dining (one of our favourite parts of any holiday!), the ship offers an astounding three-story main restaurant, outdoor seating areas for enjoying a light snack, a Michelin-starred chef onboard and various eateries specialising in different cuisines from around the world. Yum!
The cruise is set to travel from Barcelona to some beautiful destinations in Spain, France and Italy, as well as a magical day at sea. Don't miss out if you love fine dining, partying, sports and want to make lots of sexy new friends.
07
R Family 'Out On The Danube' With U River Cruise
21 – 28 September 2019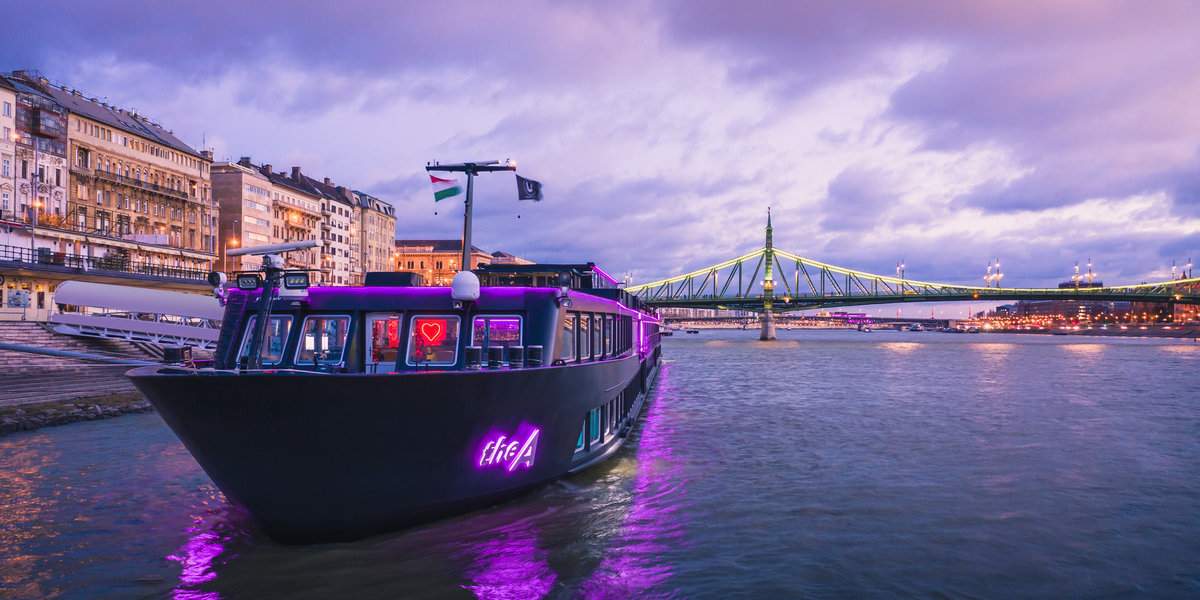 The cruise at a glance
---
Prices start from $3,669
Dates: September 21st – 28th, 2019
Luxury river barge 'the A'
Ideal for entertainment, culture and exploration
R Family have organised this LGBTQ adult-only Danube cruise with U River Cruises. The ship you sail on, known as "The A", looks elegant, sophisticated and luxurious.
We especially love the New York City-style piano bars onboard, with cabaret singers – very chic!
This is an exclusively LGBTQ cruise but attracts a mix of ages, genders, singles and couples.
For something a bit different, they offer cooking classes and mixology lessons onboard as well as excursions at the different stopovers. The stopovers will be in Germany, Austria and Hungary, including Austria's Wachau Valley, a beautiful UNESCO World Heritage site,
There will be plenty of entertainment onboard: comedy, music shows, dance parties, themed events, delicious locally sourced meals and lots more! Make the first month of Autumn a little less glum with this fantastic opportunity!
08
The Travel Gay Redefinition Cruise in the Mediterranean
22 – 26 September 2019
The cruise at a glance
---
Prices start from €679
Dates: September 22nd – 26th, 2019
Luxury 3,000 passenger cruise ship
Ideal for clubbing, sports and relaxation
The Redefinition 2019 Cruise is a European gay cruise, and boy does it look super fab!
It takes place on the MSC Orchestra, travelling from Genova to Marseille, Ibiza and finishing in Barcelona. It is one of the best gay cruises you can do in Europe this September. This cruise promises 4 nights of Mediterranean fun in the company of fabulous drag queens, talented DJs and exceptional gay performers.
Alongside the non-stop party offered by The Redefinition Cruise, there are plenty of sporty activities available, including shuffleboard, mini-golf, tennis and more. There is also a fitness centre that includes a gym, a jogging track, yoga and aerobics classes.
For more relaxed activities there's a video games room, a beauty salon, a spa, saunas, Turkish baths, a cinema, a library, an art gallery and so much more. It looks like there's something for everyone to enjoy this amazing experience!
This is only the second Redefinition Cruise to take place and one we think is definitely worth checking out. The MSC Orchestra can accommodate around 3,000 guests so you know you're going to be part of one gigantic awesome party!
TravelGay is offering our readers an exclusive discount of 30 euros / person valid for the Redefinition cruise.
09
Brand G Splendors of India and the Ganges River
30 September – 12 October 2019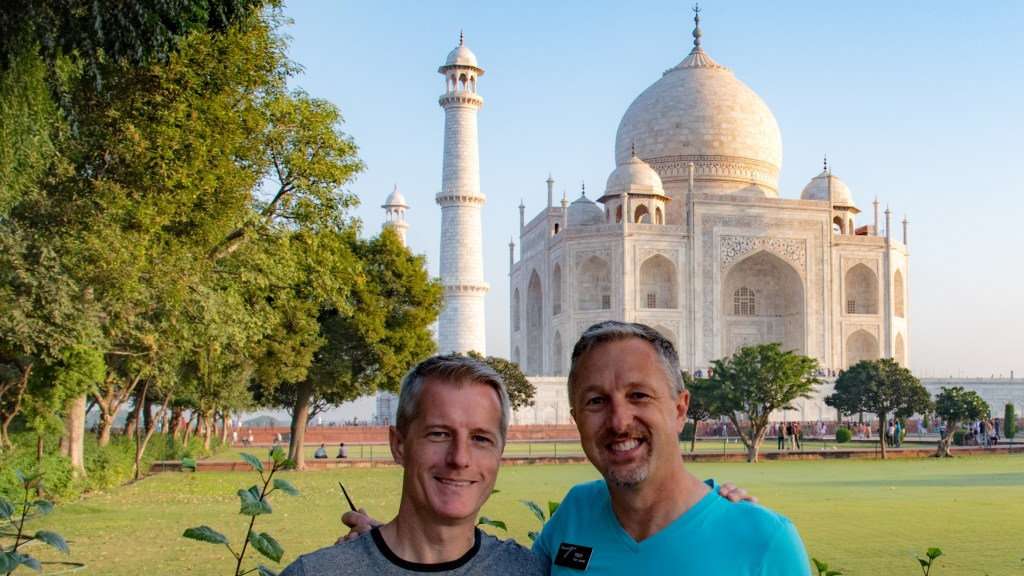 The cruise at a glance
---
Prices start from $6,799
Dates: September 30th – October 12th, 2019
Luxury British-Colonial style river ship
Ideal for culture, exploration and relaxation
This one can't be missed! The Splendors of India & the Ganges River cruise is a 13-day journey with 7 nights on the deluxe river cruise ship the RV Ganges Voyager.
It also includes hotel stays in Delhi, Jaipur and Agra.
The price includes accommodation, gourmet dining, alcohol and spa treatments.
You get to see some incredible things: the inside of the ancient Mughal capital of Old Delhi, Rajasthan's fabled pink city of Jaipur, mosques, churches and the legendary Taj Mahal. The last day also features a sunrise tour of the Taj Mahal, if you can wake up early enough of course!
Brand G promises that the energy onboard emulates the energy of India: harmony and peace. So even when you're not exploring the stops along the Ganges River, you can explore the healing sensations of Ayurvedic or traditional European spa treatments onboard.
10
Gay Sail: cruising in the Seychelles
19 – 26 October 2019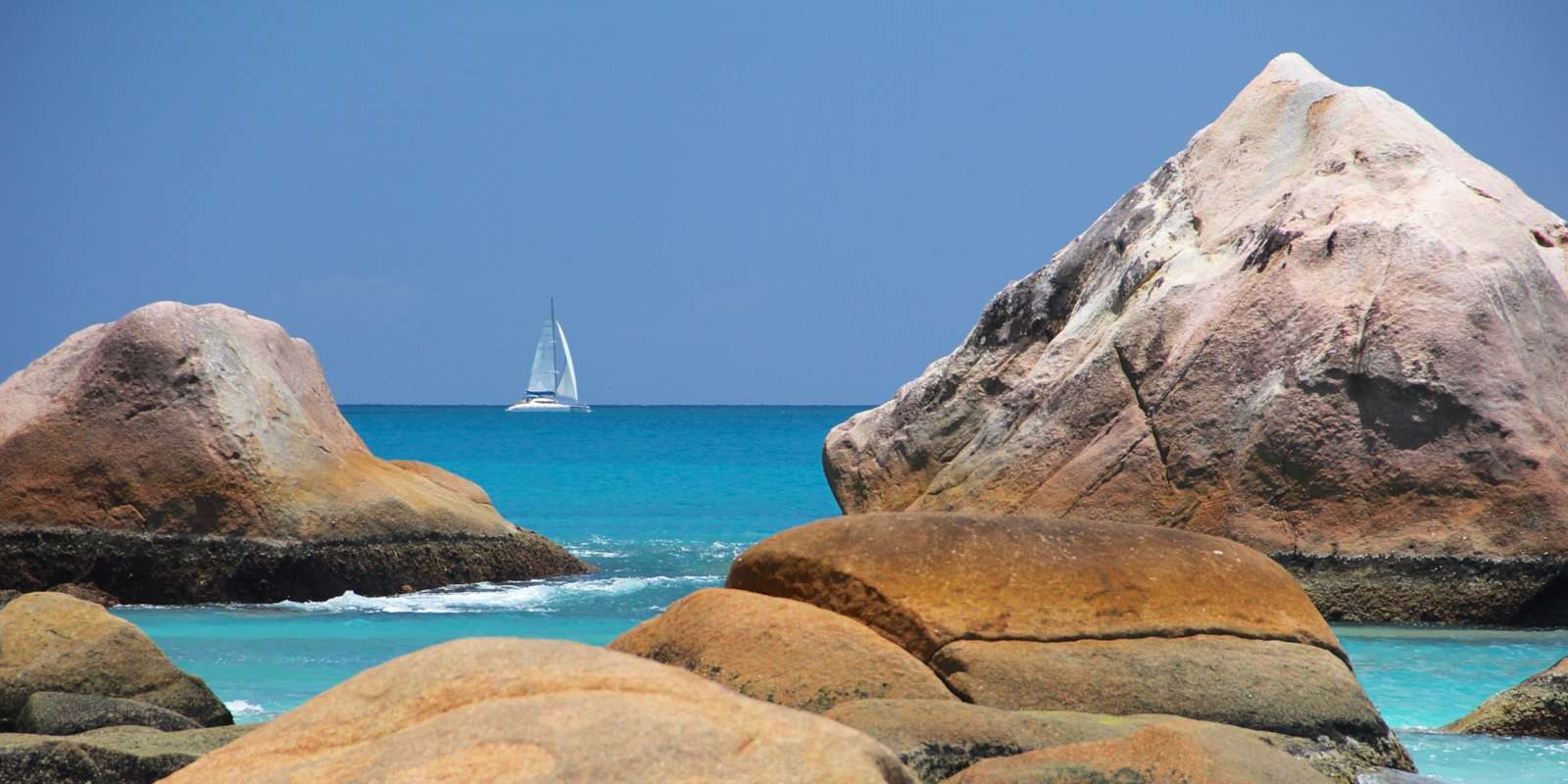 The cruise at a glance
---
Prices start from €1,795
Dates: October 19th – 26th, 2019
Luxury catamaran with max. 14 guests
Ideal for wildlife, swimming and relaxation
This gay cruise is a moving paradise!
Travelling along the coast of Seychelles, and neighbouring islands, dip your toes into exploring this side of West Africa.
This gay cruise is made for all the big animal lovers of the world. Catch a glimpse into the various bird sanctuaries that populate the Seychelles nation. Spot lizards running through the sands. Listen to the parrots squawking from the treetops. Try your hand at horseback riding. This cruise allows you to do it all!
To top it all off, you'll get to spend a night in the bay of Beau Vallon. A night with bae in a bay called Beau– how sweet is that? With picturesque surroundings and plenty of unique shops and restaurants by the beach, you will feel thoroughly spoiled.
This cruise takes place on a luxurious, spacious and air-conditioned catamaran, which also includes the services of a gay cook. Your breakfast and lunch will be provided each day, while in the evenings you'll be able to head to shore to try out the many local restaurants.
Gay Sail is offering our readers an exclusive 5% discount valid for any cruise booked on their website. Just use the coupon code NOMADICGS5 at checkout.
11
Atlantis LA To Mexico Cruise
20 – 27 October 2019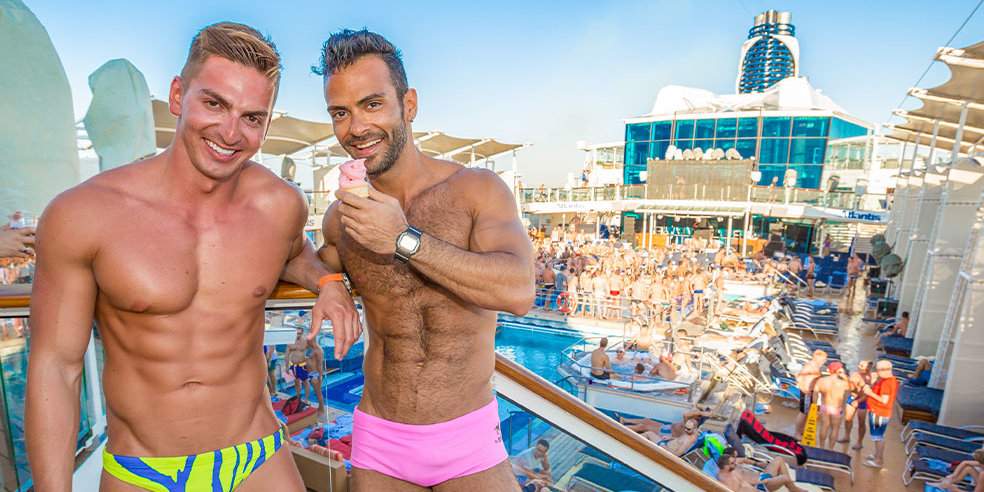 The cruise at a glance
---
Prices start from $899
Dates: October 20th – 27th, 2019
Massive 2,700 passenger luxury cruise ship
Ideal for partying, exploration and water activities
Another gem from Atlantis Events. This is their LA to Mexico Cruise, which includes a stop at the super gay-friendly Puerto Vallarta in Mexico. This is in itself a massive highlight – PV is one of our favourite places in Mexico, with a super vibrant gay scene.
This cruise takes place on the Celebrity Eclipse, an extremely modern and vast cruise ship, which has been created by some of the world's best designers.
The ship is well equipped with big, modern rooms, resort-like amenities and smart, sexy public spaces, to match the sexy men on board. The itinerary starts from LA and stops at some breathtaking places further down the coast including Cabo San Lucas, home to some of the peninsula's best beaches where the desert and the sea adjoin, and Mazatlán, a romantic, historic capital with incredible food, weather and music.
This vacation looks ideal if you're interested in visiting some beautiful locations, having a lot of fun and sailing on a ship with 2,700 other dudes in speedos. Plus, there is plenty of stellar entertainment on board, such as a gay circus show and the legendary La Voix performers.
12
Adventure Bears Southern Caribbean Cruise
9 – 16 November 2019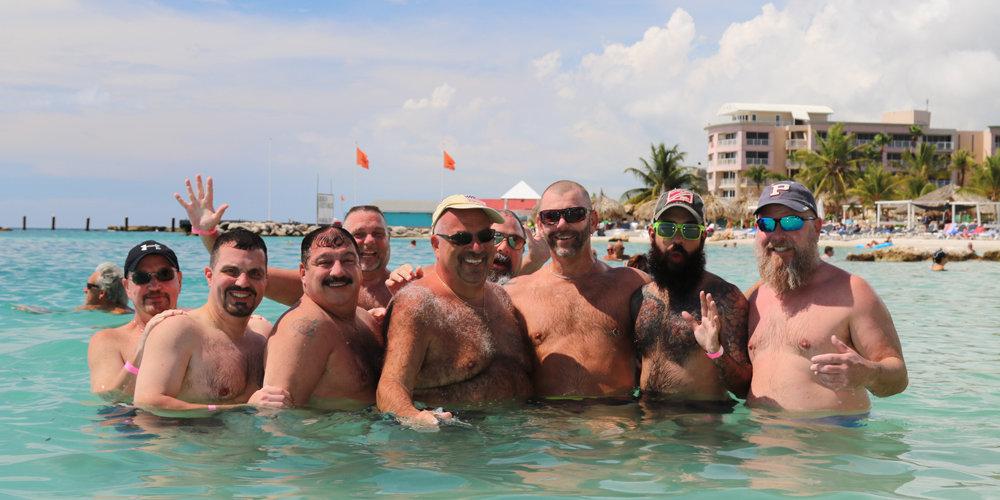 The cruise at a glance
---
Prices start from $679
Dates: November 9th – 16th, 2019
Huge 2,218 passenger luxury cruise ship
Ideal for exploration, culture and swimming
We were so excited to discover gay cruises for the bear community! Adventure Bears have been going strong since 2010, when the founder, Laz, decided to create a stress-free, fun, upscale and memorable vacation experience. And we sure as hell welcome that!
Adventure Bears are setting sail on the Celebrity Summit, the same ship which is being used for Vacaya's Ptown Cruise, and travelling to some stunning islands around the Southern Caribbean.
We love the Caribbean and some of the destinations on the itinerary look incredible! Puerto Rico, Dominica, Barbados…these are just a few of the places that Adventure Bears will be visiting, with stop-off visits on every island. This includes St. Maarten, known to have one of the best nudist beaches in the Caribbean, ooh la la!
If you don't fancy getting your kit off, there are plenty of snorkelling and scuba diving opportunities throughout the cruise as well. You'll be able to socialise with the friendliest group of bears, cubs and otters in the most stunning spots imaginable.
13
The Brand G European Christmas Markets River Cruise
2 – 10 December 2019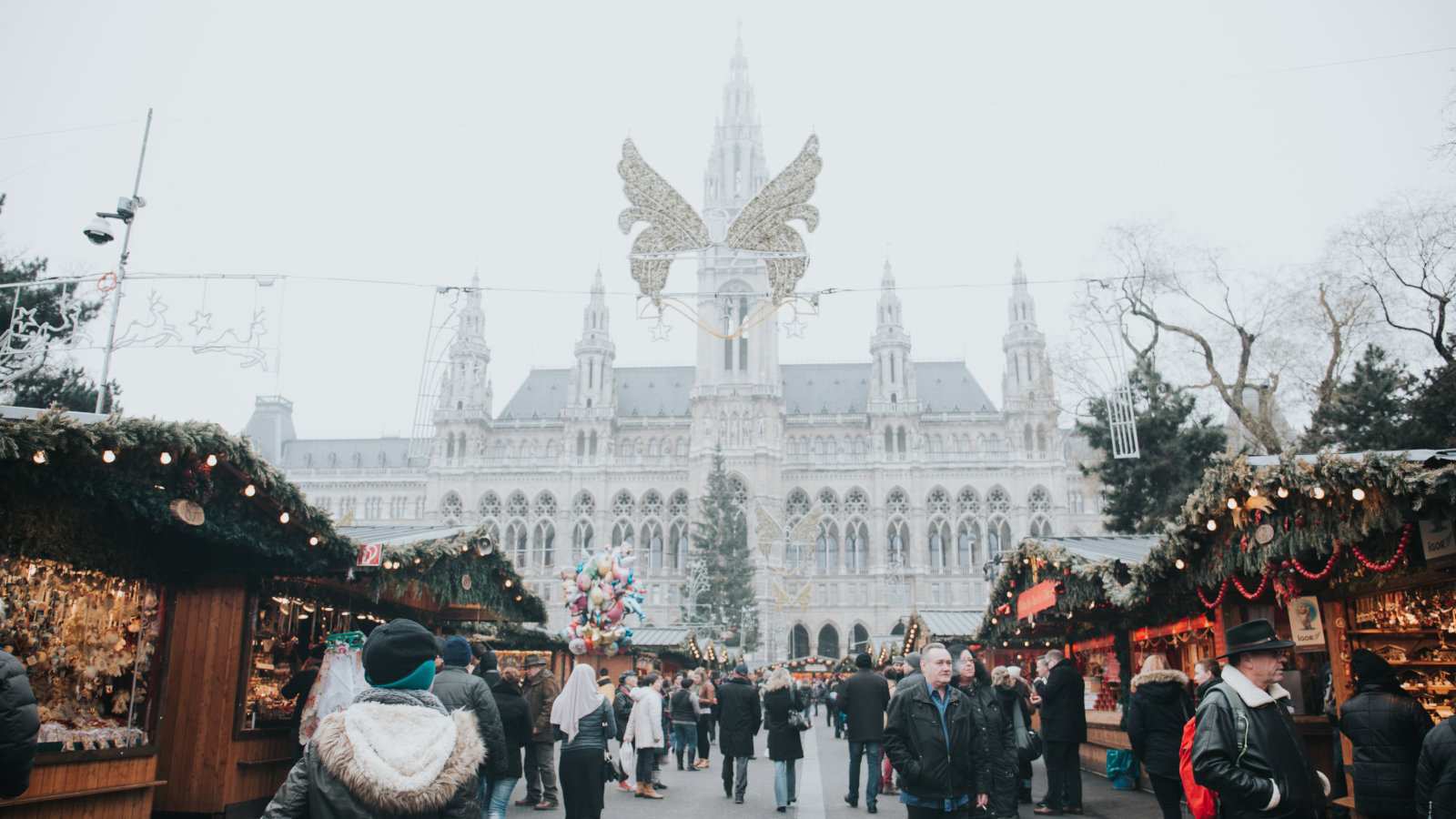 The cruise at a glance
---
Prices start from $3,799
Dates: December 2nd – 10th, 2019
Luxury river cruise ship
Ideal for culture and Christmas markets!
'Tis the season! If you love Christmas as much as we do, then you'll appreciate this festive river cruise just as much as a sunny trip around the Caribbean coast.
Brand G, the company who run this river cruise and many other river cruises, has won the Best All-Gay Small Ship Full Charter Cruzie award consecutively for the last 3 years, so you can be sure you're in safe hands. You're also guaranteed fun times with the Brand G signature entertainment!
The main attraction for this cruise is that guests will be sailing down the Danube river, stopping off in multiple ports in Germany and Austria to explore the fantastical Christmas markets. Day 3 will entail a stop off in Nuremberg, home to arguably one of the most famous Christmas markets in all of Europe, so definitely high up there on our bucket list.
On the ship, spaciousness is expected thanks to the Amadeus Star's generous public areas and big cabins. Packages include a guaranteed all-LGBTQ charter, complimentary free-flow spirits, wine, beer and non-alcoholic beverages, superb dining with all meals included throughout the cruise and complimentary shore excursions offered daily.
14
Out Adventures Galapagos Gay Cruise
14 – 23 November 2020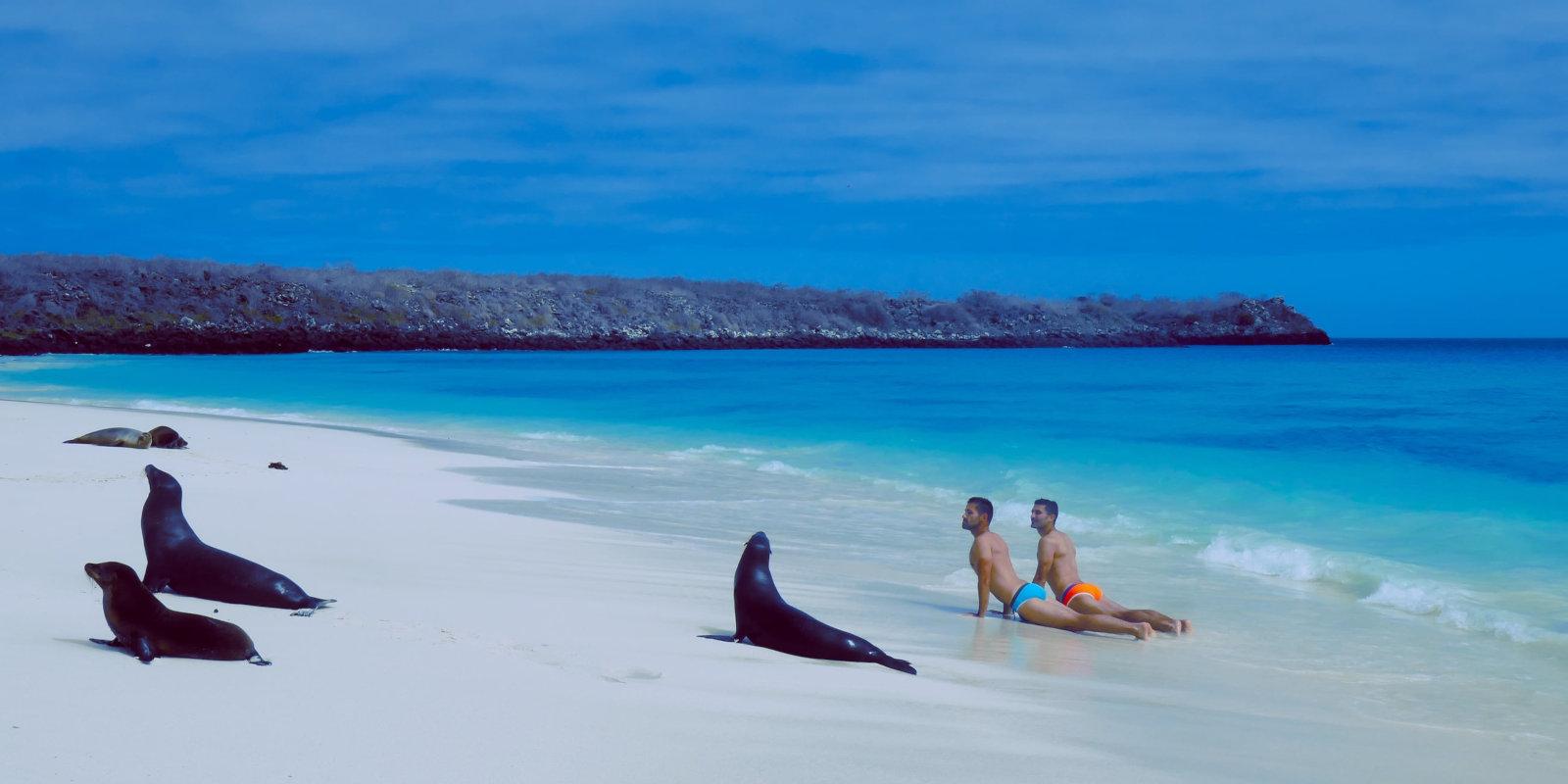 Why we love it
---
Prices start from $8,195
Dates: November 14th – 23rd, 2020
Luxury private yacht with max. 16 passengers
Ideal for adventure with all gay guests
Out Adventures is a wonderful gay owned travel company that organises exclusive trips for LGBT travellers.
They provide a luxury cruise around the Galapagos Islands on their private yacht, The Grand Queen Beatriz and she is absolutely grand!
Amenities include sundecks, a hot tub, bar and very spacious bedrooms, some with private balconies.
You'll spend seven nights onboard the yacht as well as two nights in a lovely four-star hotel in Quito at the beginning and end of the tour. But with seven full days of cruising, you'll get to see all the main islands with lots of opportunities for swimming, snorkelling, hiking and getting up close to the diverse wildlife of the islands.
The whole yacht is outfitted with sleek polished wood and looks oh so glamorous. The indoor dining room is where you'll be provided all your meals on board, in the lovely air conditioning while you get to know all your new gay friends and be prepped about what to expect for each day's adventures.
15
GaySail gay nude cruise in Tahiti
April 11th – 18th, 2020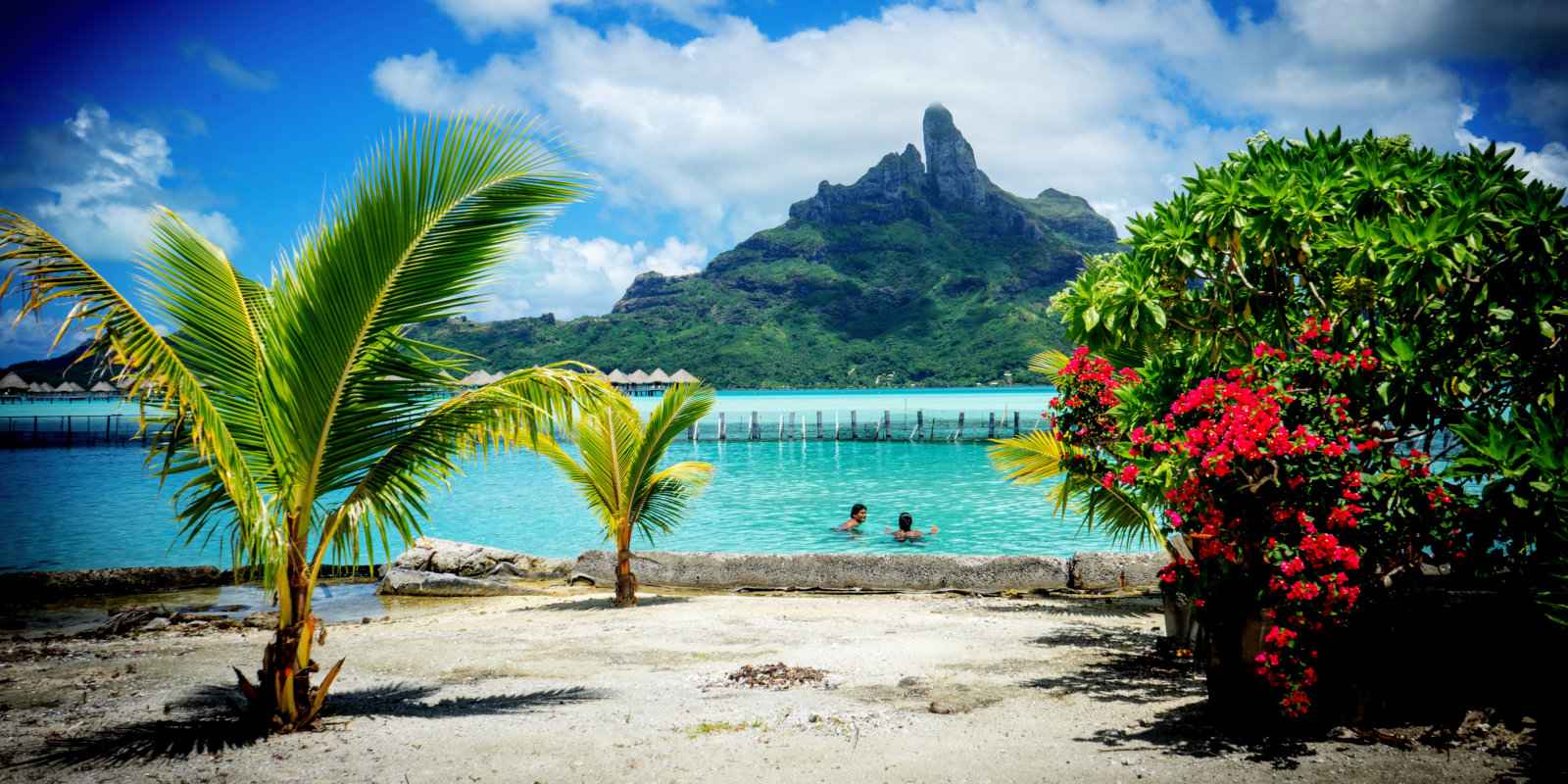 Why we love it
---
Prices start from €1,795
Dates: April 11th – 18th, 2020
Luxury catamaran with max. 14 guests
Ideal for relaxation, swimming and nudity
Tahiti – the largest island in the South Pacific archipelago. And wow! It sure does impress.
From jagged volcanoes to the exotic wildflowers, Tahiti is a place of contradictions. One moment, you will find yourself clambering over rocky hillsides, and the next you'll be threading through the softest of sandy beaches. The Tahiti package gives a taste of everything that you are looking for.
The boat is small enough to feel intimate, yet big enough to separate yourself from the other guests when you want some alone time. It's definitely the kind of holiday you should take if you're looking to escape the madness of your life. Surrounded by calm waters, cool beaches, and relaxed company, this cruise is simply bliss.
It takes place on a luxury catamaran with spacious rooms. You'll also be enjoying the services of a gay cook who will prepare your breakfast and lunch each day. At night you'll be able to go ashore and try the local cuisine. There's also lots of space for lounging on the deck or socialising in between the frequent swimming stops.
---
Like this post? Pin it