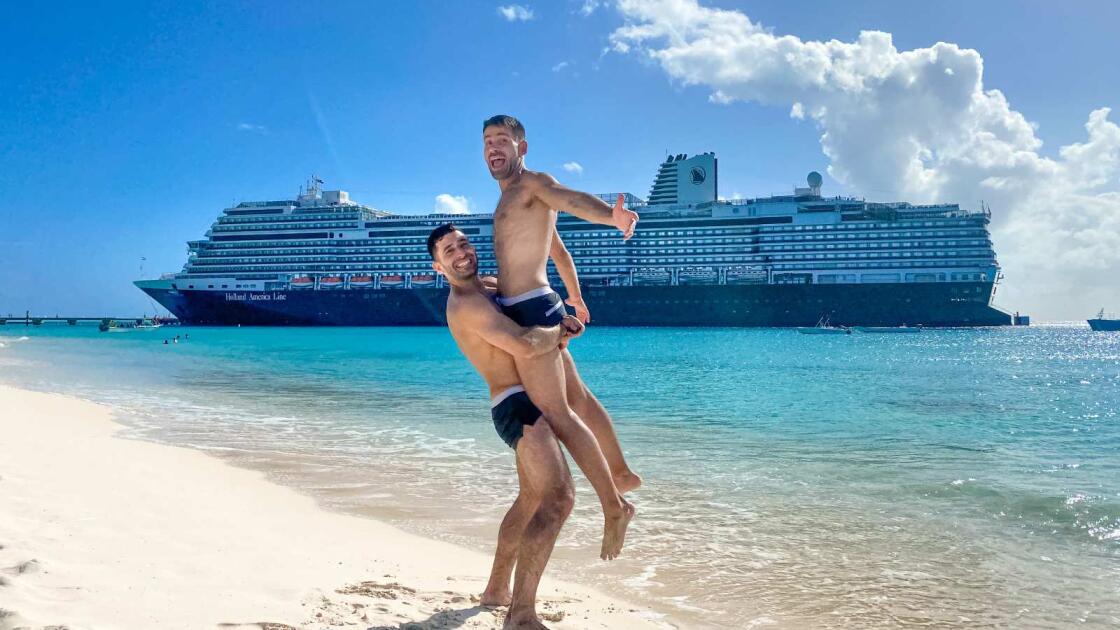 Let's get ship faced…we're going on a gay cruise!
It's every gay boy's dream whether you want to admit it or not. From the moment we both came out many many many moons ago, it was always our dream to go on an all-male gay cruise.
Since those days, the number of gay cruises available has completely mushroomed. As well as the large party orientated ones, there are now cruises going to places beyond the well-trodden pink destinations – like India, Indonesia and even the Galapagos Islands! There are even many gay nude cruises you can go on!
In this guide, we've put together some of the best gay cruises to look forward to in 2021, which include all LGBTQ cruises, i.e. not just male-only. We've sorted them in order of when they depart…and oh boy are we spoilt for choice!
DON'T MISS OUT!
Join our newsletter
Subscribe now to receive in-depth FREE gay travel guides, along with inspiring stories, savvy planning tips, and exclusive discounts on gay tours.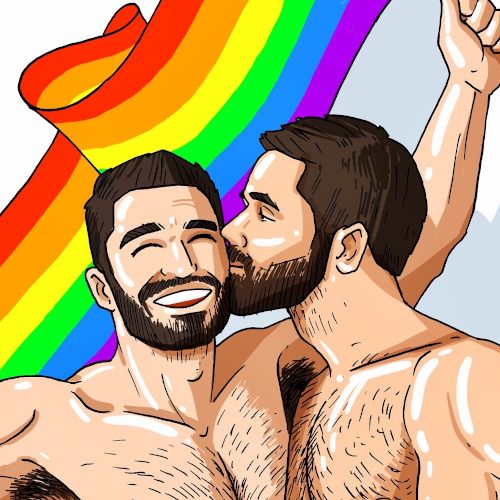 How to pick the ideal gay cruise for you?
There are many different types of gay cruises available these days, from ones that are action-packed and thrilling to those that slowly saunter down the Danube, stopping in at local wineries. You can cruise on huge ships, small luxurious yachts, catamarans or traditional sailing boats. Whether you're looking to party with thousands of new friends, or cycle among historic towns before relaxing with a drink at sunset back on board, there's a cruise for you. We've compiled all the different options here so that you can easily figure out which gay cruise is the perfect one for you.
Just be aware that some gay cruises are exclusively gay, meaning you will only be sailing with other gay guests, while others are actually small groups of gay travellers within a much larger cruise. This means you'll still get to be around like-minded friends but there will be other straight travellers on the cruise as well. These sorts of cruises can be ideal if you want to travel with your straight friends, but keep an eye on the fine print if you really want to be only surrounded by your rainbow family!
1. Gay river cruises
Going on a cruise doesn't necessarily mean you're taking to the high seas. Some quite luxurious cruises take place on rivers through Europe, Asia or India, where you'll be able to relax onboard as well as explore cute villages, wineries and other places along the way. These are usually very relaxed and romantic cruises, ideal for couples or those who are looking for a cruise with a strong focus on culture.
Our top pick for luxury gay river cruises is the Brand G Prague and Danube River Cruise.
2. Clothing-optional or nude gay cruises
If you like to truly relax on your cruise and let it all hang out then perhaps you should join a gay nude cruise! These cruises are usually hosted on small yachts or catamarans and take place in warm destinations so, you know, you won't get cold while being nude. There are also some cruises that are exclusively gay and nude, while others are clothing-optional, so you don't need to feel pressured to be nude all the time if you don't want to.
The Everything to Sea cruise in Indonesia is our favourite clothing-optional gay cruise, while GaySail Tahiti cruise is our top pick for nude cruises.
3. Gay party cruises
For a fun-filled cruise packed with plenty of hot young guys and lots of great parties, check out some of the bigger gay cruise companies like Atlantis. These usually take place on the larger cruise ships, with lots of pools, bars and different entertainment like DJs or drag performers. They usually attract a young and energetic crowd, but anybody who's up for a good time will be welcome!
The best gay party cruise in our opinion is the Atlantis Auckland to Sydney Gay Cruise.
4. Gay cruises for single travellers
Single travellers are often daunted at the prospect of going on a cruise alone as you usually have to pay an expensive single supplement to have a room to yourself. If you still want to join a gay cruise but without paying a huge supplement then you can choose one of the cruise companies that offer programs to pair you up with a bunkmate with similar interests. This way you can still enjoy everything the cruise has to offer, plus you'll meet at least one new friend.
VACAYA offers a cool "Solo Travelling with Ease Program" (or STEP) where you can fill in a questionnaire and be paired up with a like-minded travel mate. The Atlantis and GaySail cruises also match single travellers up with others to share a room at no extra charge. Read more about the best gay cruises for singles in our full post.
5. Adventure gay cruises
Do you like your luxury with a side of adventure? There are some excellent gay cruises that include exhilarating activities like snorkelling, SCUBA diving, hiking or getting up close and personal to lots of wildlife. Generally, you will need a reasonable level of fitness in order to take part in all the fun activities on this type of cruise, although there will also be plenty of opportunities for relaxing.
Out Adventures do some really exciting ones, particularly their Galapagos gay cruise that will have you hopping all over the islands, spotting Galapagos tortoises, sea lions and beautiful tropical fish. If your bucket-list item is to see Antarctica, check out the best gay cruises to the icy continent here!
6. Gay cruises for bears
If you identify as a Bear, a Cub, or just a friend of the Bear community, then there are also some cruises exclusively for the Bear community. Adventure Bears organises an exclusive cruise for bears (and those who love them) to the Mexican Riviera. This is a very welcoming cruise that hops between the best cities and beaches, including the exciting gay mecca of Puerto Vallarta!
7. Gay cruises for lesbians
Don't worry ladies, we haven't forgotten you! It's not all about the gay men as there are companies that organise exclusive lesbian cruises to stunning locations, so you can relax and enjoy yourself with like-minded female travellers. Olivia Travel is a great company that organises exclusive lesbian tours and cruises like this fun Tahitian Intimate Luxury Cruise.
If you're the kind of lady who prefers smaller expeditions, check out Out Adventures' all-women cruises such as this departure in Croatia.
Gay cruises not to miss in 2021: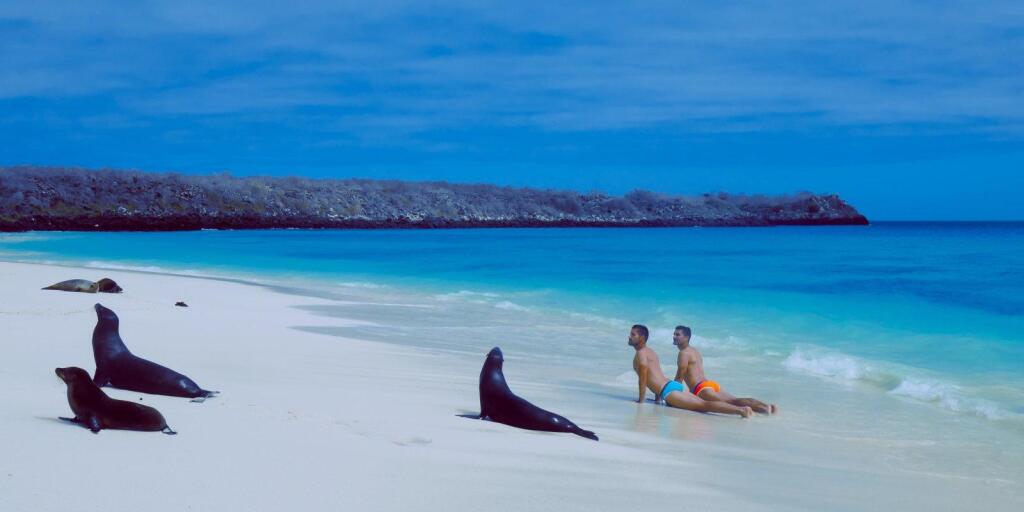 This gay cruise to the Galapagos with Out Adventures will see you sailing off along the equator to the stunning and unique Galapagos Islands. Walk among an assortment of fabulous creatures, who harmoniously live side by side, free from predators, both on land and in the surrounding waters.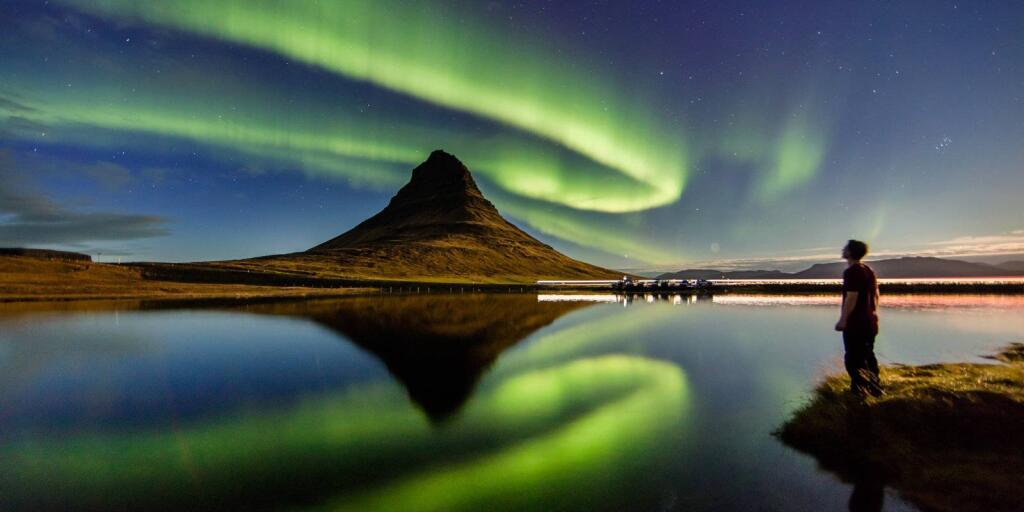 Exploring the stunning landscapes of Iceland (including the Northern Lights) on a cruise with other gay travelers? Yes, please! This is a unique gay cruise where you will circumnavigate Iceland onboard the 5-star Le Jacques Cartier, a huge explorer yacht by French luxury cruise line PONANT.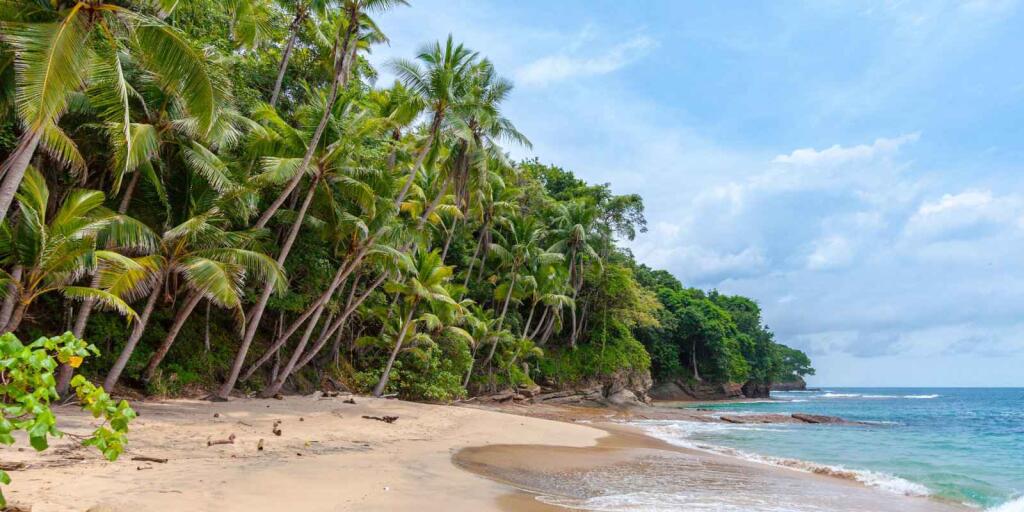 Sailing between the most famous Polynesian islands of Tahiti and Bora Bora, you'll be wowed by the incredible natural scenery in this corner of the world. This gay cruise takes place aboard the luxurious "Wind Spirit", which carries up to 145 guests. It has a fitness center, spa, swimming pool, and Jacuzzi.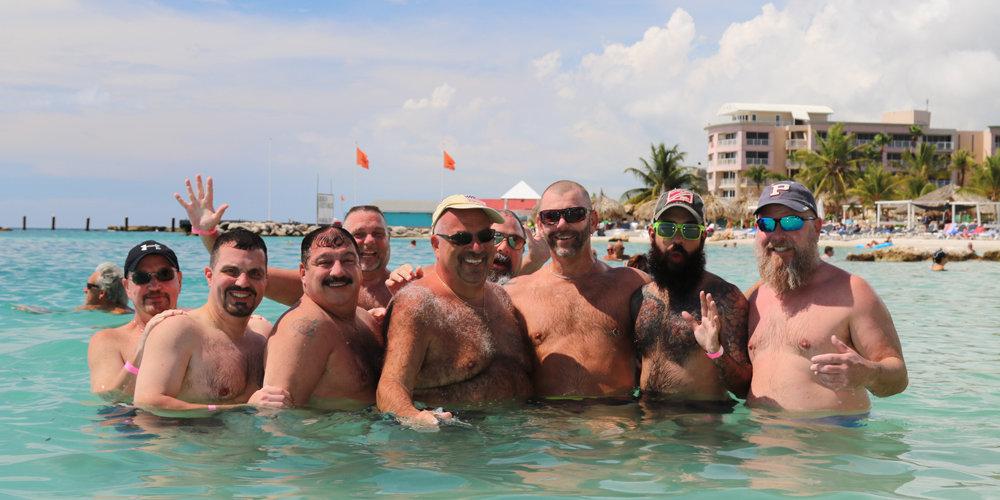 We were so excited to discover gay cruises for the bear community! Adventure Bears offers exclusive cruises to the Mexican Riviera, visiting Cabo San Lucas, Mazatlan, and the super gay party hot spot of Puerto Vallarta. Onboard there's plenty of pools, hot tubs, clubs, restaurants, and more.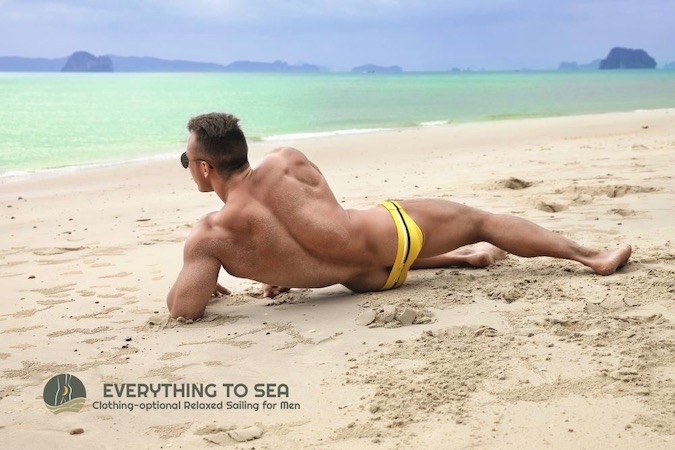 Everything to Sea is a clothing-optional cruise for gay men, that takes place onboard a large wooden sailing ship in the traditional Indonesian Bugis style. This cruise explores the pristine waters of the Komodo National Park, breathtaking mountains, flying fish, flying foxes, and of course, the famous Komodo dragons.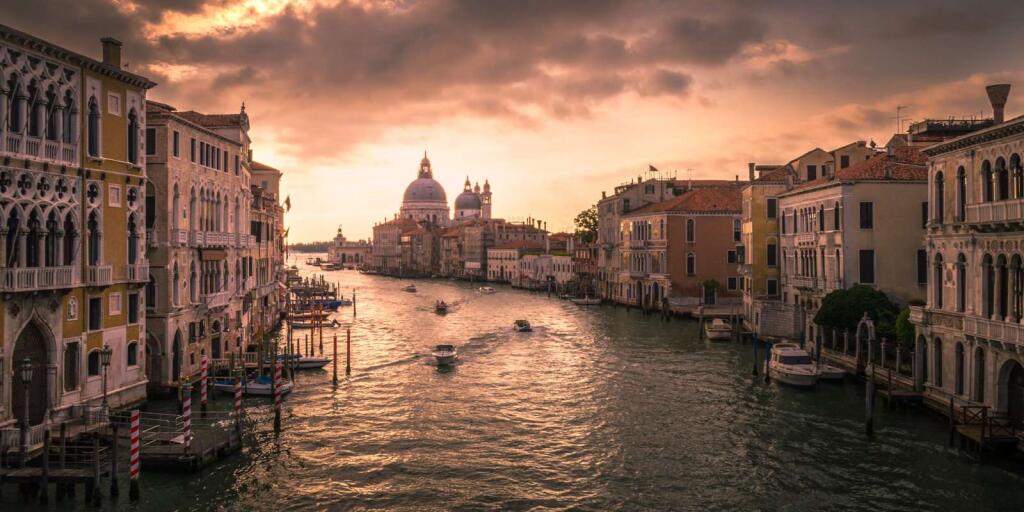 This exclusive LGBT gay cruise takes place in northern Italy, including stops at Padua, Porto Viro, Chioggia, Bologna, and Venice. Activities onboard include comedy performances, cabaret singers, cooking classes, and dance parties. Other activities on stopovers include learning to make traditional Italian pasta, biking on a small bragozzo, and more.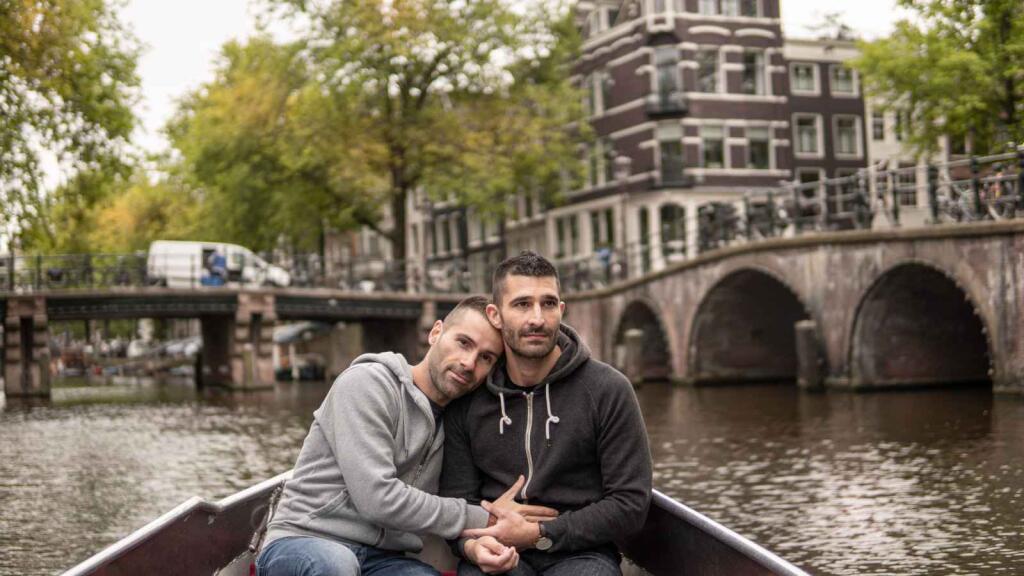 For a spot of history and culture in Europe, you can't go past Brand G's Rhine River cruise. The cruise takes you from Switzerland to France with stops for sightseeing and wine-tasting. It then heads to Germany before concluding in one of the most exciting gay cities in Europe: Amsterdam!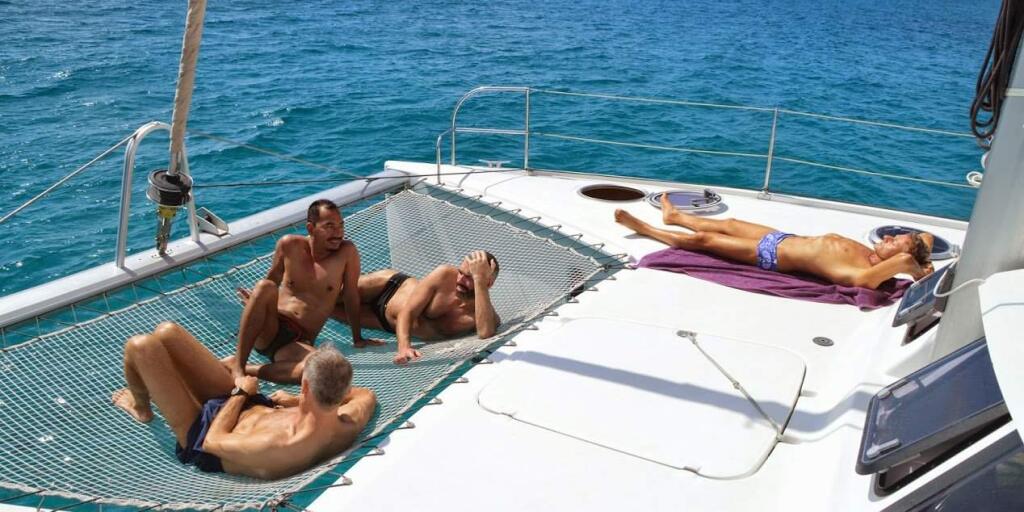 GaySail's Croatia cruise takes you to the beautiful city of Dubrovnik, before hopping between the islands of Miljet, Lastavo, Vis, and Brac, then ending up in the bustling city of Split. It's a fantastic way to make fast friends with the other fabulous guests as you relax and explore the Croatian coastline together.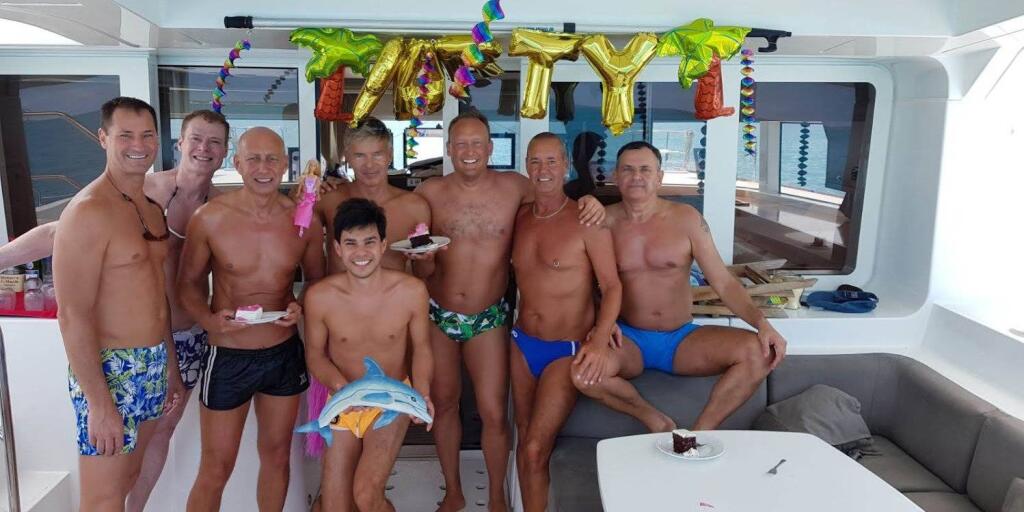 This gay cruise by GaySail takes place along the gorgeous coastline of Montenegro. You get to enjoy sandy beaches, uninhabited islands, inlets accessible only by boat and charming harbours. This cruise will be a chance to escape the hustle and bustles of crowded tourist destinations in favour of more secluded spots.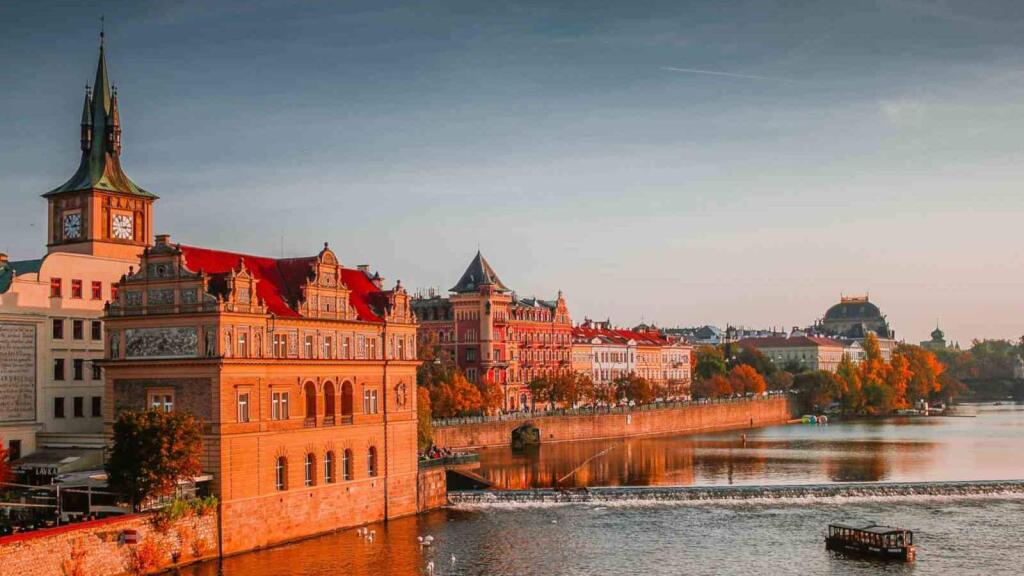 Brand G's Danube River Cruise combines luxury and relaxation whilst visiting some of the most beautiful cities in Europe. It starts off with two nights in the gorgeous city of Prague before setting off down the River Danube with stopovers in Vienna, Bratislava then ending up in Budapest.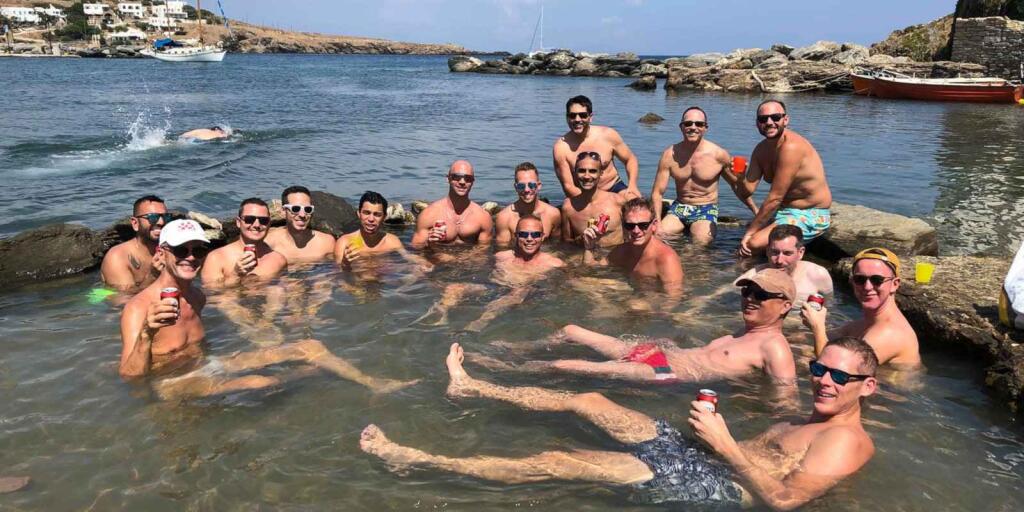 If Greek island-hopping with 22 other gay guys sounds like a fun time, you'll want to get onto GaySail's gay cruise in Greece. This cruise departs from Athens and includes stops in the islands of Poros, Hydra, and Spetses. GaySail also offers the option of a gay nude sailing cruise in Greece!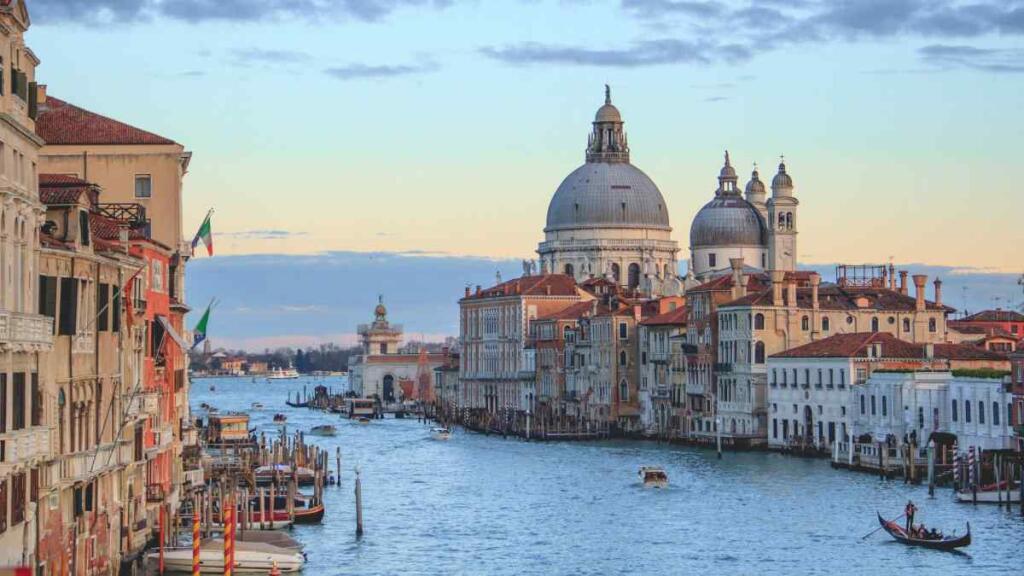 Sail from Venice to Athens to the gay island playground that is Mykonos aboard the magnificent luxurious Oceania Riviera with 1,200 gay boys! The ship includes a large, heated pool, three whirlpools, Spa and fitness center, six restaurants, cooking classes, pool parties, cabaret shows, legendary entertainment, and plenty of notorious night-time parties!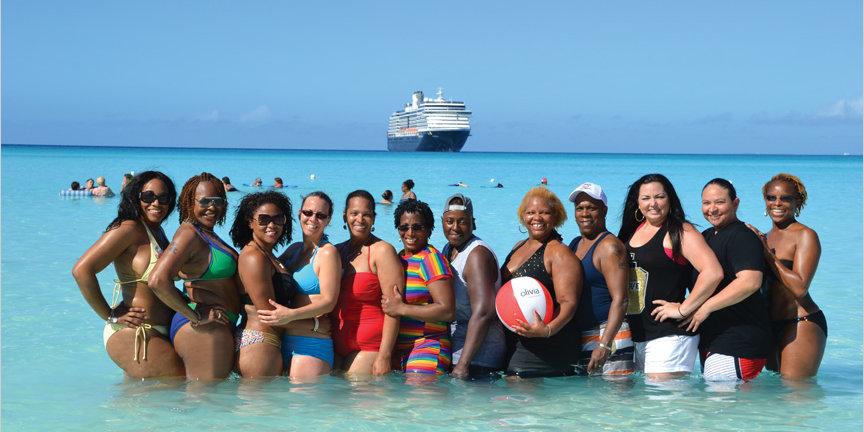 This one's for the ladies! Olivia is a travel company devoted to providing great cruise, resort, riverboat, and adventure vacations for lesbians. This year, they are hosting the Tahitian Intimate Luxury Cruise, and it looks incredible! The islands surrounding Tahiti and the panoramic views are really something to behold.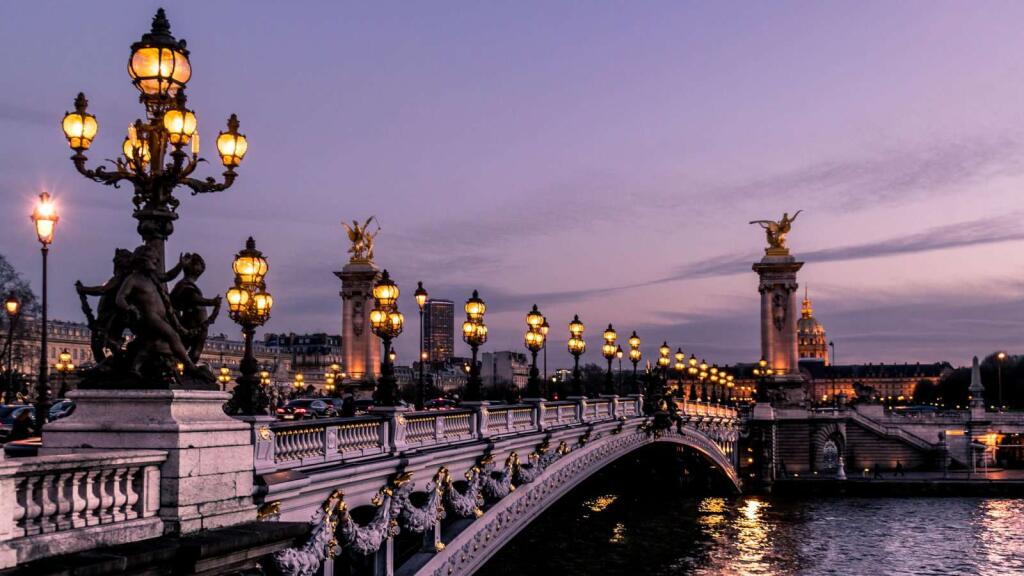 We love this romantic gay cruise by Brand G! It starts in Paris then cruises down the Rhone River with stops at Lyon, Avignon, and Arles. In between all your land-based activities, you will be amply looked after onboard the ship, which is basically a floating five-star hotel!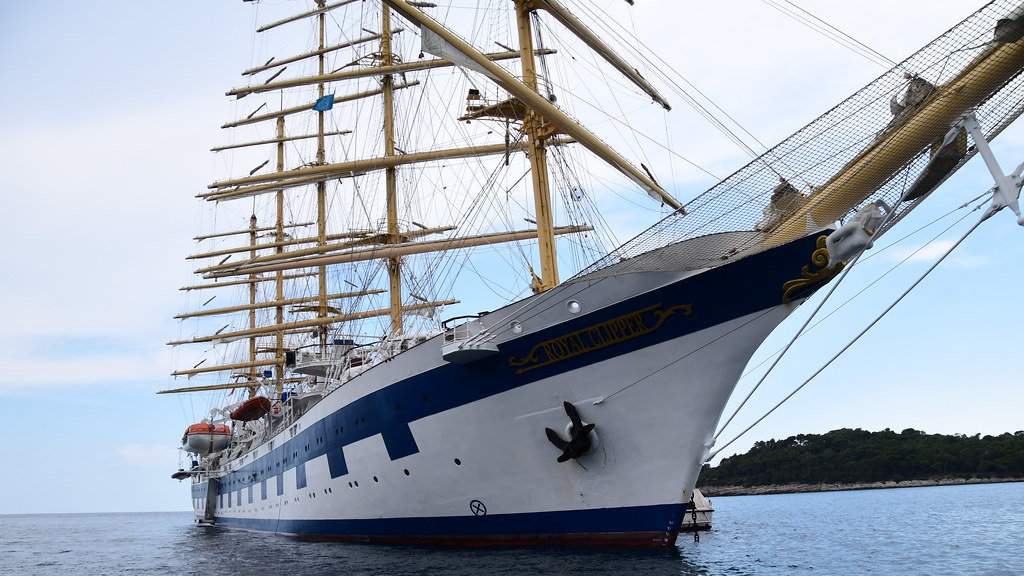 Brand G host this spectacular gay cruise onboard the Royal Clipper, the largest and only five-masted, full-rigged sailing ship. Embarking from the glittering Cannes, you'll get to spend time at sea as well as exploring stops on the Italian islands of Corsica and Sardinia, before heading to Monte Carlo in Monaco.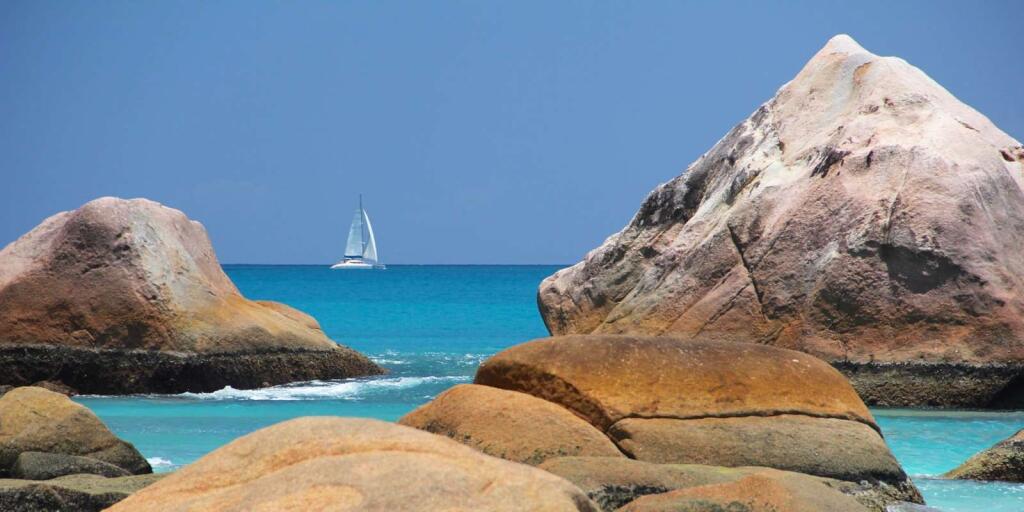 GaySail is hosting this fantastic gay cruise along the coast of Seychelles in West Africa. This cruise is made for all the big animal lovers of the world! Spot lizards running through the sands, listen to the parrots squawking from the treetops, and try your hand at horseback riding.
Cruises that have already departed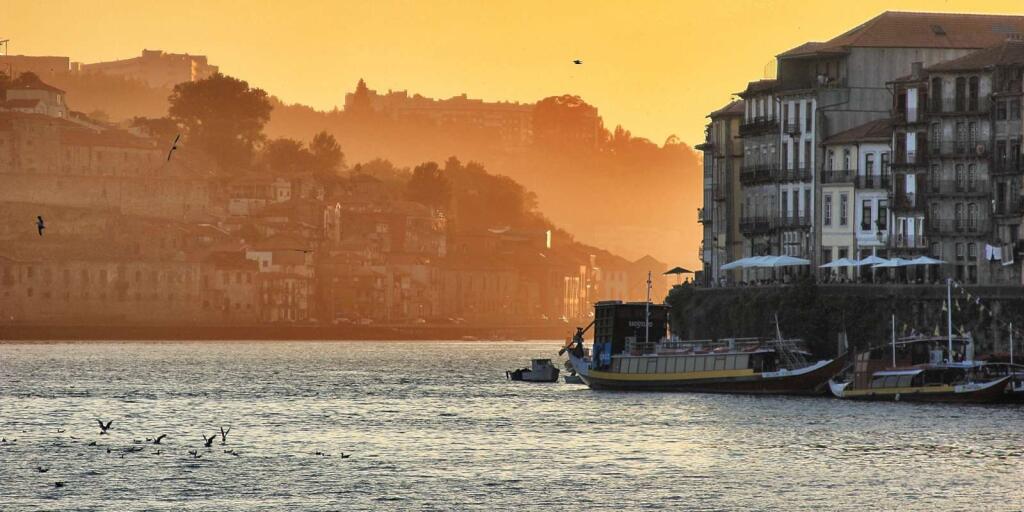 R Family Vacations have put together this lovely gay river cruise that departs from Porto in Portugal and cruises along the Douro River all the way to Salamanca in Spain. Architecture lovers will adore this cruise as it includes stops in historic villages and even UNESCO World Heritage Sites.
DON'T MISS OUT!
Join our newsletter
Subscribe now to receive in-depth gay travel guides, inspiring stories, savvy planning tips, and exclusive discounts on gay tours.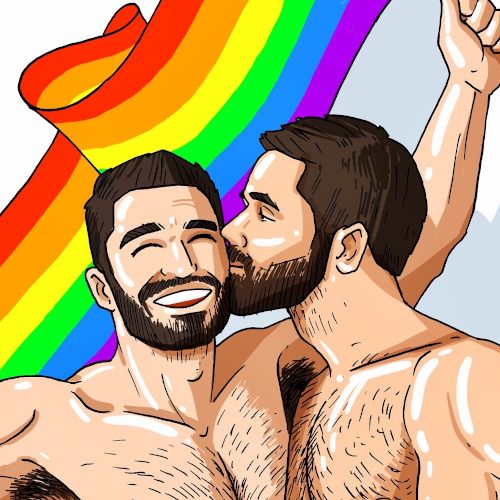 ---
Like this post? Pin it