TERMS OF USE: There is a chance that some of the content on this page has changed since it was last updated. By reading this article, you consent to our Terms of Use and Disclaimer. Happy Travels!
DISCLOSURE: Some of our posts may contain affiliate links which we may receive a commission if you choose to book something through one of our links.
Here are the best gay cruises to Antarctica so you can tick off the ultimate travel bucket list item.
Antarctica – free of mankind, homophobia and city noise!
A vast landscape of snowy ice caps and monumental glaciers, home to an assortment of creatures that couldn't survive anywhere else… now THIS is the ultimate Winter Wonderful!
What used to be a destination only for scientists and explorers, Antarctica is fast becoming a popular tourist destination with many luxury cruises on offer. Gay travellers who wish to plant the rainbow flag in Antarctica can now do this whilst aboard a fabulous gay cruise!
We've rounded up the best gay cruises to Antarctica for LGBTQ travellers. So grab your cuddly Olaf toy and live out your Elsa fantasy on the world's most remote continent!
Note: all the gay cruises mentioned here are made of gay groups joining a larger expedition trip with other (i.e. non-gay!) travellers.
DON'T MISS OUT!
Join our newsletter
Subscribe now to receive in-depth FREE travel guides, along with inspiring stories, savvy planning tips, and exclusive discounts on gay tours.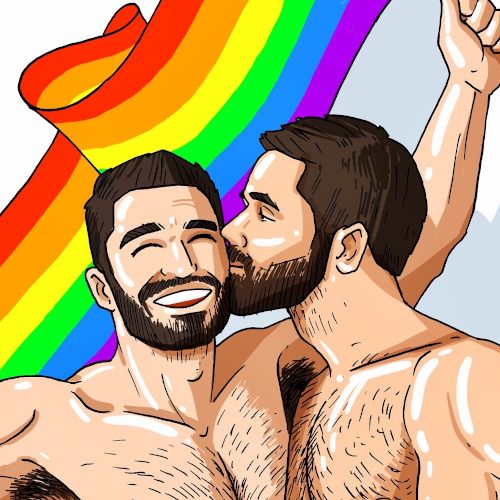 01
HE Travel Antarctica Adventure and Gay Cruise
March 4-16 2024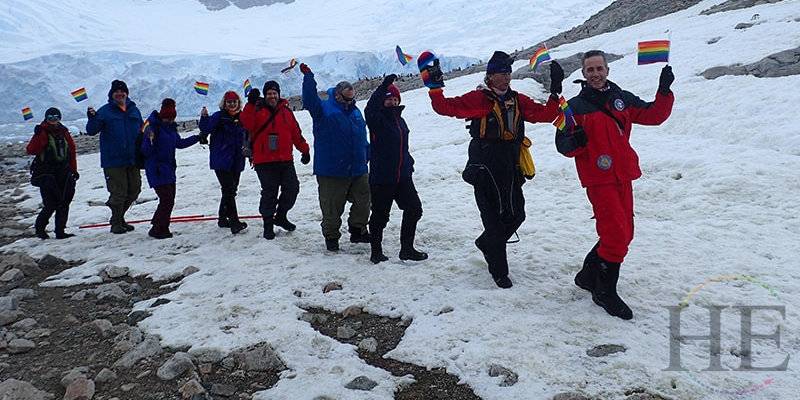 The cruise at a glance
---
Prices start from $11,000 per person
Dates: March 4th -16th, 2024
Large eco-friendly and comfortable expedition ship
Ushuaia – Drake Passage – Vernadsky Research Base
Starting off in charming Ushuaia, you'll spend a leisurely afternoon exploring the very tip of South America. From here you wave goodbye to civilisation as you know it before heading south towards Antarctica.
Crossing through the Drake Passage, you'll be treated to some marvellous sights. It generally takes two days to make the trip, so you'll get the time to just chill, kick your feet back and gasp in awe at the towering glaciers and icecaps.
This gay cruise, in particular, takes a deep dive into all the surrounding islands of the mainland like Melchior, Brabant and Anvers. Here you can see penguins, sea lions and if you're really lucky, a few blue whales. You'll have the option to join shore excursions on Zodiac boats, allowing you to cross off 'walking on Antarctica' from your bucket list. The best part? You don't have to worry about checking your surroundings before indulging in any PDAs as there's no such thing as a homophobic penguin!
You'll also get to learn about all of the fascinating projects conducted by scientists who call Antarctica their home. They do various research studies, discovering all sorts of secrets of the Earth. You'll swing by The Vernadsky Research Base – where the hole in the ozone layer was first discovered. And to top it all off, there's a visit to the world's southernmost bar for some Antarctica inspired cocktails!
The gay cruise takes place on the m/v Hondius, a very comfortable polar expedition ship that's also one of the most environmentally friendly ships out there. This means you get to enjoy the incredible landscapes and wildlife of Antarctica while impacting them as little as possible. The rooms vary in size but with a high standard of comfort. If you're looking for a splurge, you can book a grand suite, which has its own private balcony.
HeTravel is offering our readers an exclusive 5% discount valid for their gay cruise to Antarctica. Click the button below to find out more.
DON'T MISS OUT!
Join our newsletter
Subscribe now to receive in-depth FREE travel guides, along with inspiring stories, savvy planning tips, and exclusive discounts on gay tours.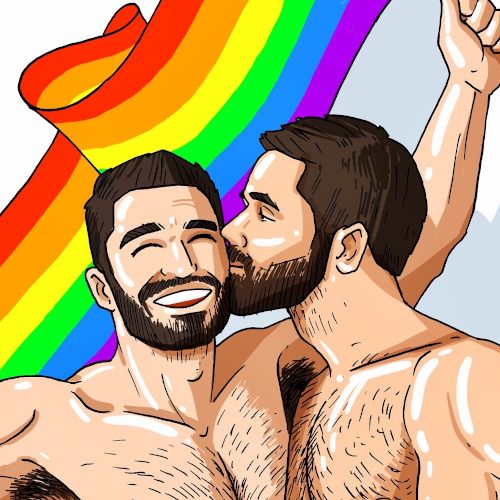 02
Out Adventures Antarctica Gay Expedition
December 6 -17 2024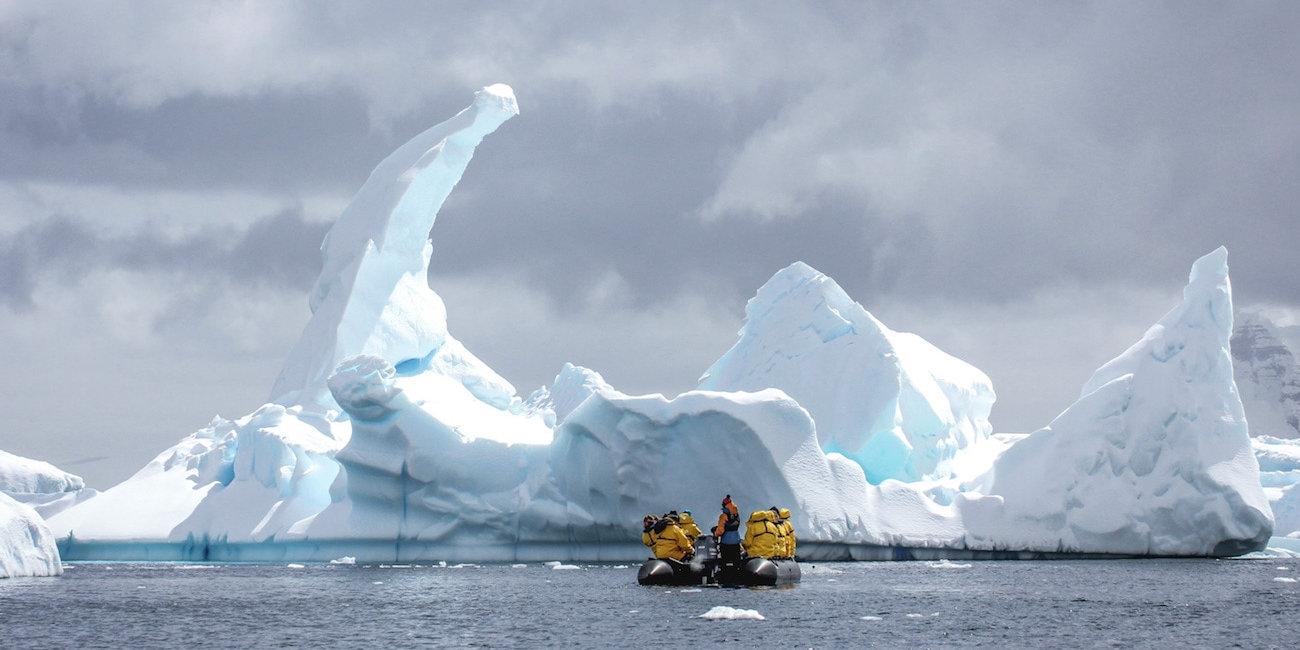 The cruise at a glance
---
Prices start from $15,445
Dates: December 6th – 17th, 2024
Large luxurious cruise ship
Ushuaia – Drake Passage – Antarctic Peninsula
Out Adventures is one of our favourite gay cruise companies out there, and their annual gay Antarctica cruise is notorious!
The group starts in Ushuaia, located right on the southern tip of Argentina. Here you'll kiss the world of grass and rocks a final goodbye before heading out into the icy waters…and beyond!
Penguins and seals and whales, OH MY! When you think about it, Antarctica is very much like Oz. Spot as many of these creatures as you can, as you're unlikely to see them anywhere else. This gay cruise will take you on an exploration of the Drake Passage – a vast body of water between South America's Cape Horn and the South Shetland Islands of Antarctica. Whilst the waters around here can be unpredictable, the South Shetland Islands are a big highlight of the cruise. You get to go on Zodiac boat excursions onshore to visit penguin rookeries and seal spotting. You also have the option to go kayaking and do stand-up paddleboarding. You can even take a plunge into the freezing Antarctic waters…(if you dare!), in what is coyly referred to as "The Polar Plunge!"
The Out Adventure gay cruise to Antarctica takes place aboard the luxurious World Explorer expedition ship. The ship features luxurious rooms, all with exterior views. Some have private balconies so you can watch the icebergs sliding by. There are plenty of open spaces for relaxing and socialising, like the glass-domed Observation Lounge and the ship's library. You can also keep fit in the small gym, or go for a run on the outdoor track. There's even a sauna and spa to relax in after the daily excursions.
03
Out of Office Antarctica Expedition
March 14-23 2023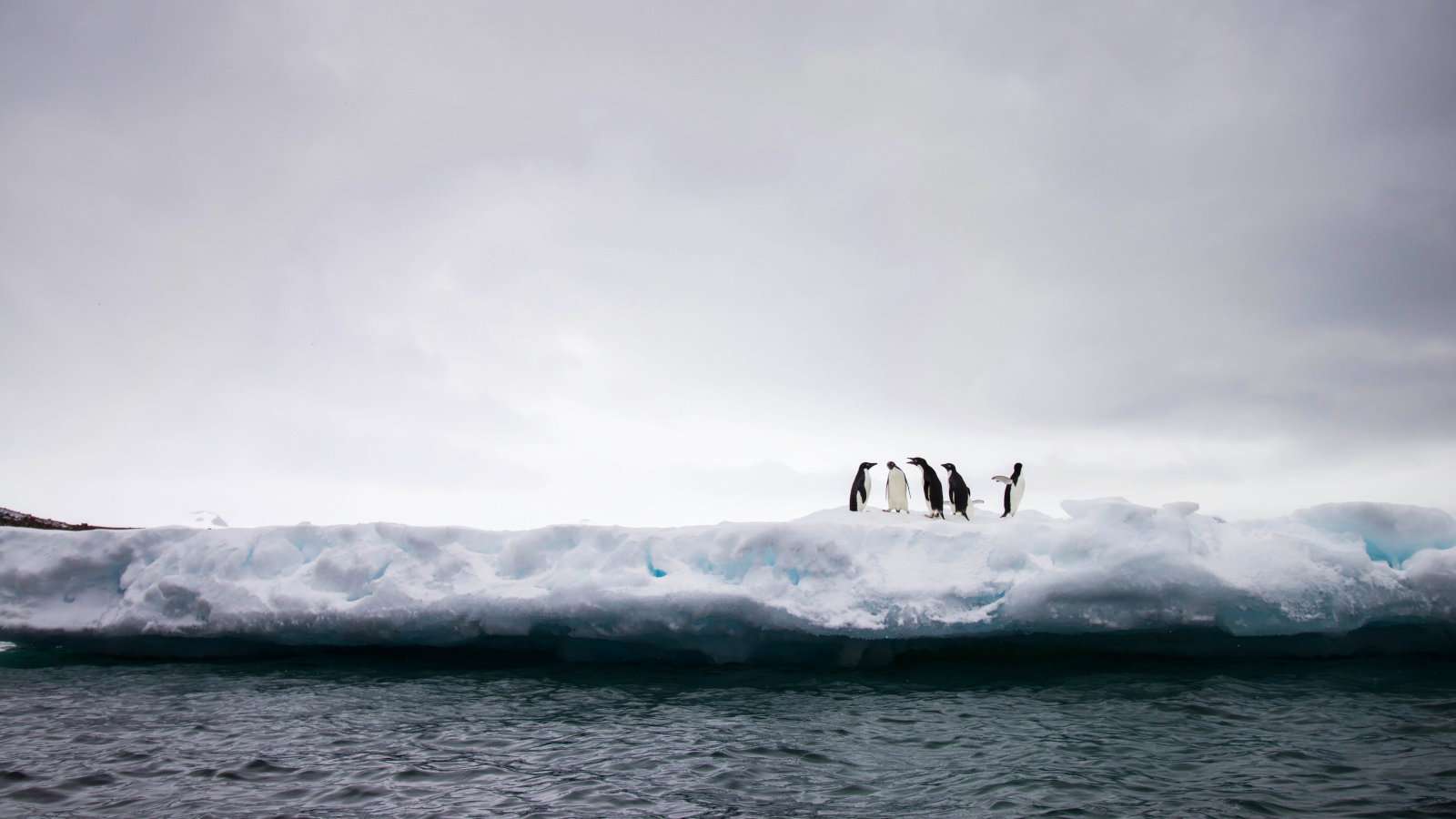 THE CRUISE AT A GLANCE
---
Prices start from $10,900

D

ates: March 14th – 23rd, 2023
Small-ish expedition ship
Ushuaia – Drake Passage – Vernadsky Research Base
Out of Office always curates 5-star experiences, and this cruise to Antarctica is no exception!
Join other gay travelers on a cruise to the uttermost south and see how many seals, penguins, whales and birds you can spot.
This is quite an intimate experience, as you'll be traveling with other gay men and women on the MV Plancius; an ice-strengthened passenger expedition ship that only carries 108 passengers. But a small group means you're likely to make friends for life as you experience some of the most stunning sights in the world together.
The ship is comfortable but this is not a journey that focuses on luxury, rather it's all about the views to enjoy the scenery and wildlife (with large open decks including the ability to walk all the way around on deck four), along with as much time spent ashore as possible.
If you want to spend the majority of your trip getting up close to nature then this cruise is for you, as there are many shore excursions on zodiac boats to see penguin colonies, seals, terns and gulls while Humpback, Minke, or Fin Whales can often be spotted from the boat. A real highlight is also a visit to the Vernadsky Research Base and a chance for a drink at the world's southernmost bar!
---
04
Aquafest Hosted Group Cruise to Antarctica
December 22 2023 – January 2 2024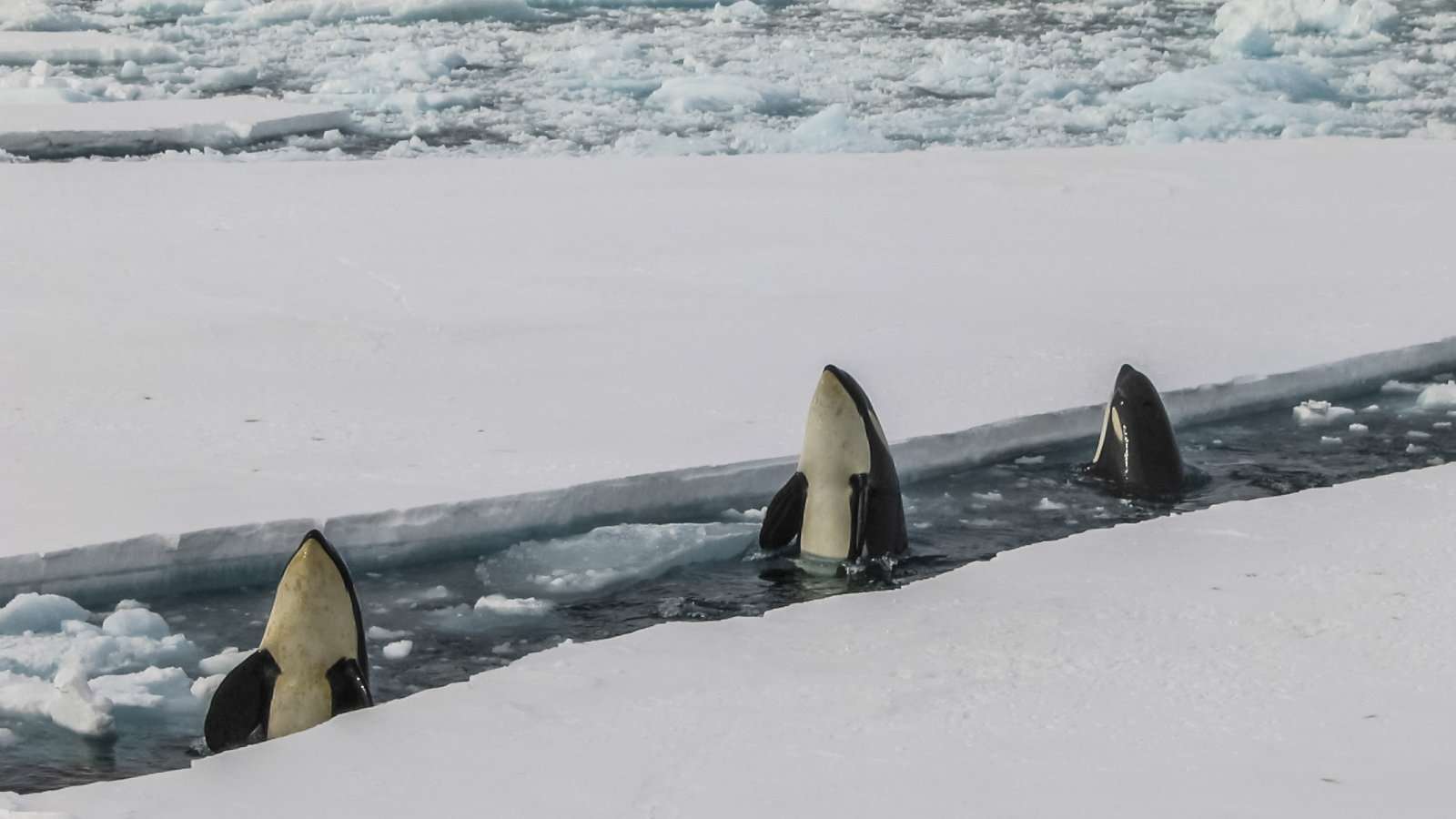 THE CRUISE AT A GLANCE
---
Prices start from $9,609
Dates: December 22nd, 2023 – January 2nd, 2024
Large luxurious cruise ship
Buenos Aires – Ushuaia – Drake Passage
What could be more incredible than ringing in a new year while simultaneously checking Antarctica off your bucket list?!
This cruise by Aquafest will ensure you have the most unforgettable New Year ever as you spend 12 nights and 12 days exploring the beauty of the southern continent.
The expedition begins in Buenos Aires, where you'll have one night in the city before flying to Ushuaia and getting on the ship. During the crossing of the Drake Passage, the expedition team will give lectures on the incredible and fascinating things you can expect to see once you get to the white continent proper.
Once you reach the Antarctic Peninsula there are plenty of opportunities to get off the boat and explore the scenery from on land. The exact locations for ice-landings are dependant on the weather, but no matter what you are sure to see breath-taking natural sights and cute animals.
Along the way, you'll be able to enjoy comfortable Scandinavian design on board the cruise ship MS Fridtjof Nansen. Suites feature private outdoor hot tubs with spectacular views – can you just imagine watching the stars in Antarctica from your own hot tub? Talk about romance!
The MS Fridtjof Nansen was also named the safest and most sustainable cruise ship in the world in 2021, so you can feel good about the whole trip while enjoying the three onboard restaurants, gym, and wellness center.
---
05
Pied Piper Travel South America and Antarctica Cruise
2024 departure to be confirmed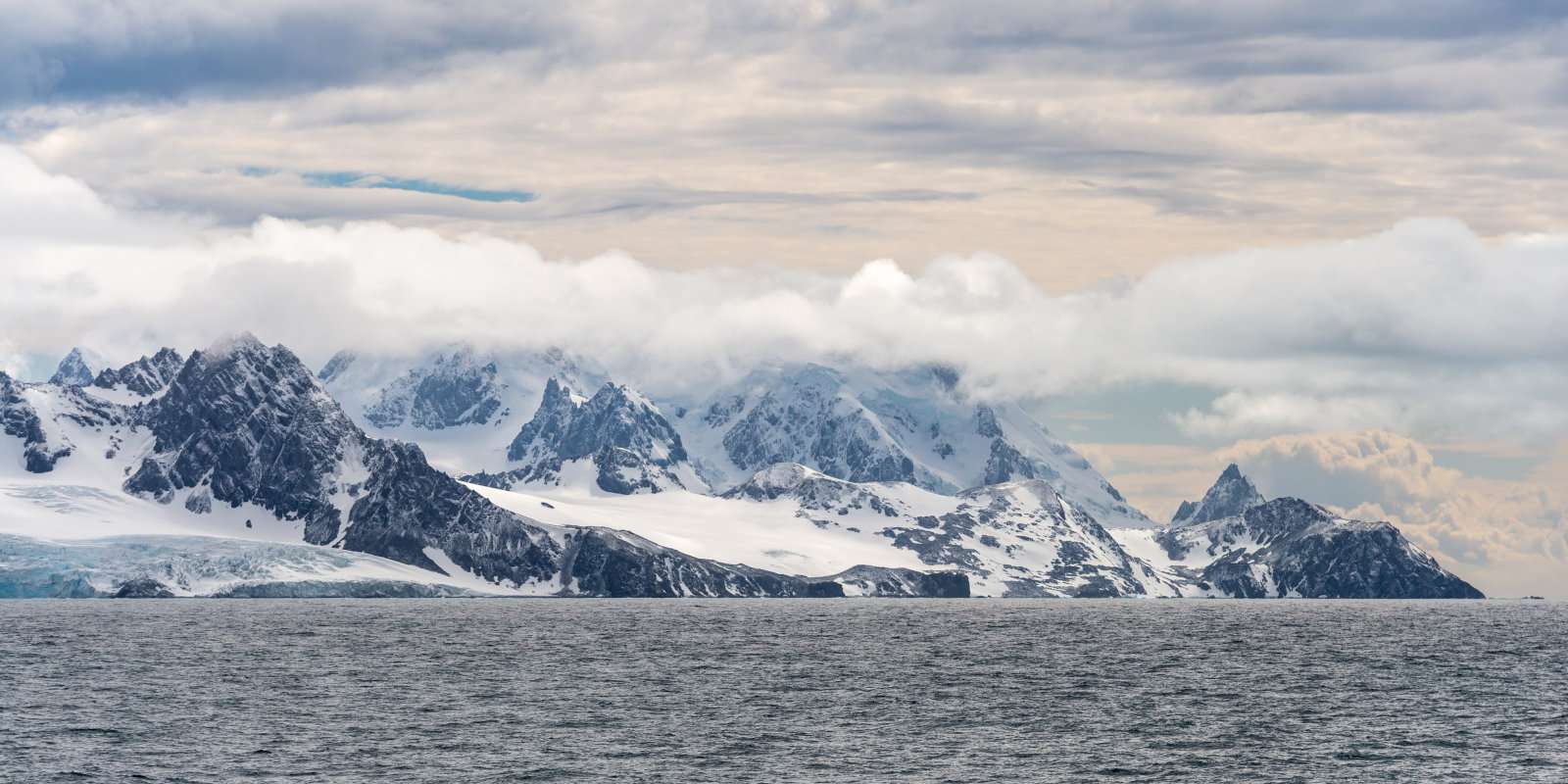 The cruise at a glance
---
Prices start from $1,381 per person
Dates: upcoming dates TBA
Huge luxury cruise ship
Buenos Aires – Cape Horn – Falkland Islands
Follow the sweet trails of the Pied Piper. Just like the character in the old fable, this cruise has such a magnificent charm about it. Firstly, it's a massive ship, that can welcome almost 3,000 passengers onboard. Like a floating hotel, every detail within is picked for maximum comfort.
Starting the new year off right, the Pied Piper takes you from the mountainous South American tip to the stunning whiteness of Antarctica.
With 10 days to explore Antarctica, this gay cruise offers up some of the most magnificent views. You'll also have ports of call in Puerto Madryn (Argentina), Cape Horn (Chile) and Port Stanley (the Falkland Islands), allowing you to explore more of South America and its wildlife as part of this cruise. From Paradise Bay to Elephant Island, the Pied Piper leads you on a trail that you'll never forget. A highlight of the trip is exploring the Gerlache Strait – the only strai(gh)t thing about this tour! With mountainous glaciers that look like giant mushrooms and cotton candy on the horizon, you'll be starkly reminded of how far from home you are.
There's also plenty of breaks and rest times between excursions so you can soak up the majesty of the ship: the Celebrity Eclipse. This is one of the largest and most luxurious cruise ships, with a wide variety of entertainment options onboard.
NOTE: this is a cruise without any stops in Antarctica. So whilst you get to see Antarctica from the ship, you won't be walking on it.
06
Source Events Antarctic Solar Eclipse Cruise
2024 departure to be confirmed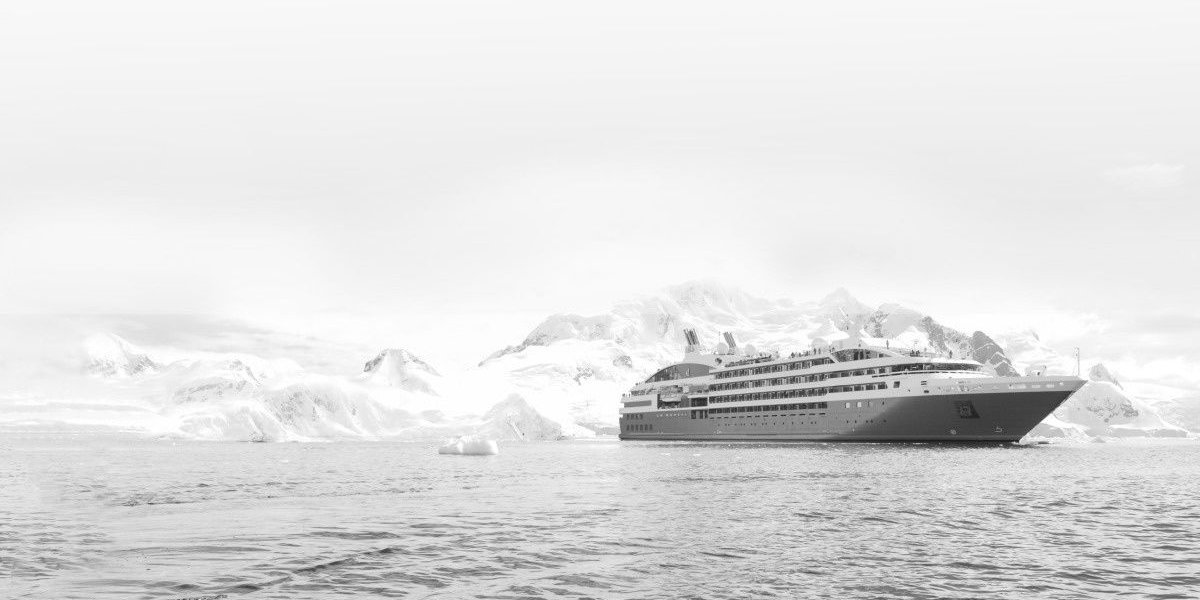 The cruise at a glance
---
Prices start from $16,499 per person
Dates: upcoming dates TBA
Large eco-friendly and luxurious expedition ship
Ushuaia – Drake Passage – Weddell Sea
If you missed the previous cruise, bookings for next year's are open!
Climb aboard the World Navigator ship, with 5-star treatment, a heated outdoor pool and two spa hot tubs – you can count us in!
Not only is the ship luxurious but it's also equipped with the most eco-friendly technology available. We love that it combines luxury whilst being eco-friendly at the same time.
Starting off from, yep you guessed it, Ushuaia, the Source Events Solar Eclipse Cruise takes you off through the Drake Passage. Throughout the trip, you'll explore the South Shetland Islands, South Georgia and Sandwich Islands. You'll also sail on the Wedell Sea, with its blindingly blue waters and fresh, crisp air. On top of all this, the cruise coincides with a total eclipse, which you will be able to witness on December 4th while surrounded by icebergs!
The ship offers truly luxurious accommodation, with capacity limited to just under 100 suites, all with panoramic ocean views and most with balconies. The package also includes all meals and drinks as well as a private jet chartered flight to Ushuaia, Argentina departing from Orlando, Florida.
07
Zoom Antarctica Gay Adventure Cruise
2024 departure to be confirmed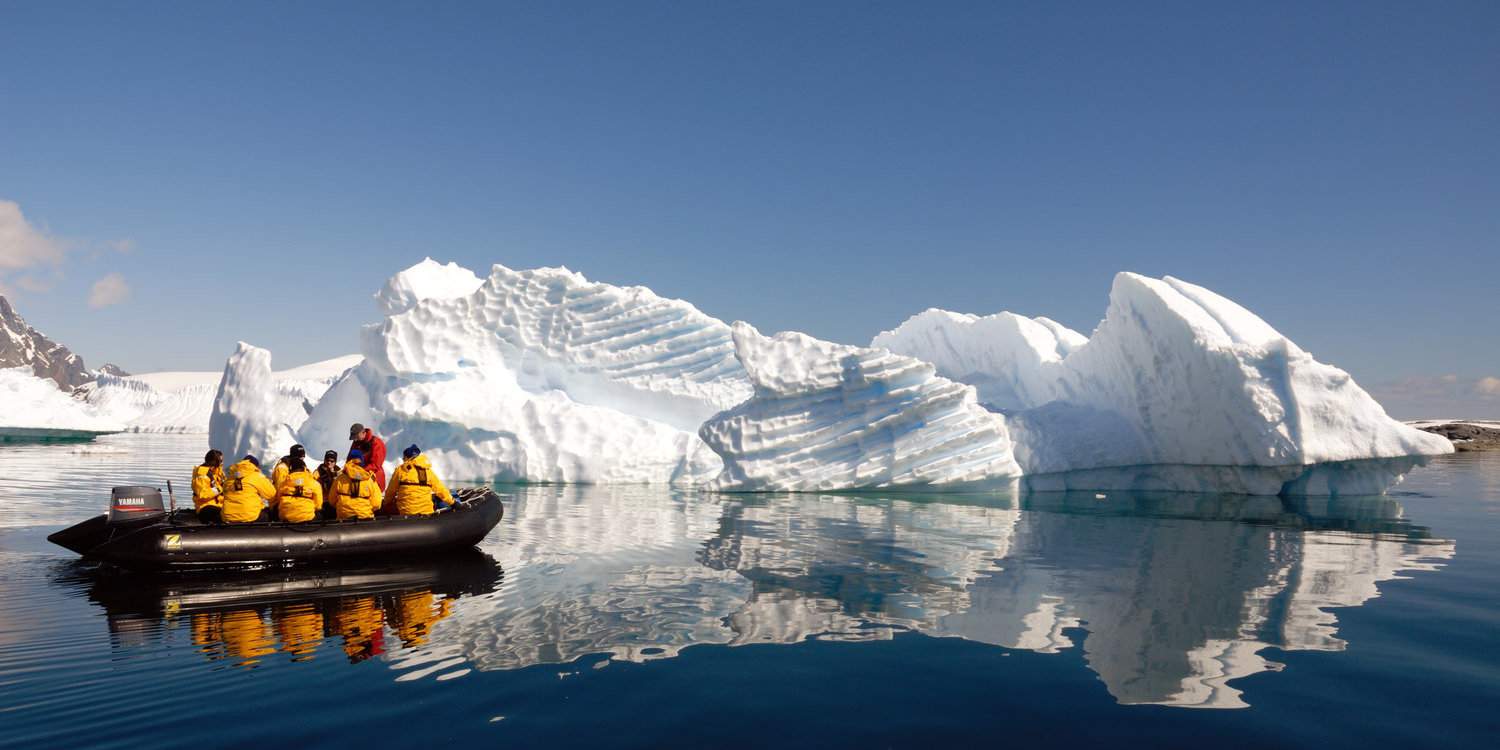 The cruise at a glance
---
Prices start from $16,495 per person
Dates: upcoming dates TBA
Large luxurious expedition ship
Punta Arenas – Antarctic Peninsula
Zoom! Chase your dream, and explore Antarctica amongst other fabulous LGBTQ people aboard a luxury cruise ship.
For those of us (like our Seby!) with nervous stomachs, this cruise does you the favour of skipping the sailing through the rough Drake Passage waters and flies you over it instead, which is also good because it gives you more time to explore Antarctica.
The cruise starts on the South Shetland Islands from where you explore the Antarctic Peninsula. Unlike most other Antarctica cruises, Zoom's allows you to camp overnight on the mighty ice continent. Keep your eyes peeled for Adélie and Gentoo penguins as well as whales and seals.
The Zoom Antarctica cruise is onboard the luxurious World Explorer expedition ship. The din dining rooms area super cosy and we love that it has a library stocked with books and games. Gym bunnies will be relieved to know there is a gym onboard, as well as a swimming pool and sauna.
The Zoom cruise also gives you the option to add on a 2-4 night stay in Buenos Aires, which has one of our favourite gay scenes in Latin America. Be sure to check out our gay guide to Buenos Aires for more inspiration.
08
Brand G Antarctica Luxury Expedition Group Cruise
2024 departure to be confirmed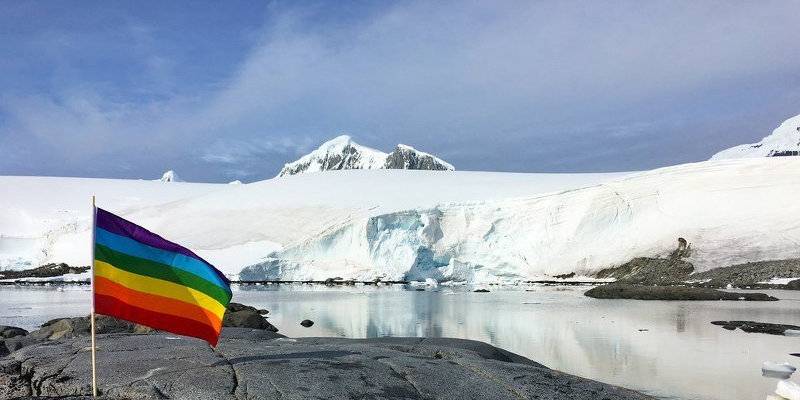 The cruise at a glance
---
Prices start from $16,999
Dates: upcoming dates TBA
Large luxurious cruise ship
Punta Arenas – Antarctic Peninsula
Another gay cruise that skips the rough waters of the Drake Passage, this luxury expedition whisks you through the sky from Punta Arenas in Chile to King George Island.
Afterwards, you'll board the luxurious World Explorer ship, your new home-away-from-home while you experience the magic of Antarctica. This refined and roomy ship is very comfortable, so you can be well-rested for all your icy adventures!
After setting sail from the South Shetland Islands you'll head to the other-worldly landscapes of the Antarctic peninsula. Each day will be different, with guides keeping an eye out for whales and onboard lecturers teaching you all about the white continent's geology, history and wildlife. You'll get to take part in shore excursions to visit penguin and seal colonies, or just take a cruise in the small Zodiac boats. There are even options for stand-up paddle-boarding and sea kayaking – not many people can say they've done that in Antarctica!
One of the best things about this particular expedition is that the World Explorer is an environmentally friendly polar expedition ship, with a hybrid engine, so you don't need to feel guilty about visiting such a pristine environment. The ship also provides oodles of luxury, with six floors of accommodation and shared spaces. There is a sauna and spa for relaxing in after a long day of exploring as well as a small gym for keeping in shape. Our favourite part has got to be the stunning glass-domed Observation Lounge, where you can watch the stars at night.
DON'T MISS OUT!
Join our newsletter
Subscribe now to receive in-depth FREE travel guides, along with inspiring stories, savvy planning tips, and exclusive discounts on gay tours.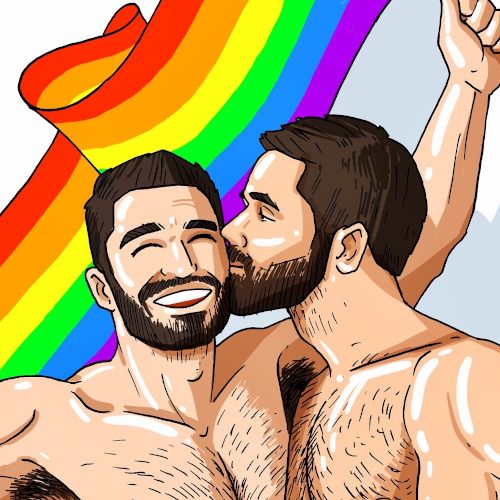 ---
Like this post? Pin it