The next La Demence Cruise will take place in 2025. Sadly the 2024 Cruise will not be taking place.
Gay guys have always loved cruising – although it wasn't always as elegant as this type of cruising.
Gay men of all ages, sizes, and nationalities spread out across a sunny deck, overlooking the blindingly blue Mediterranean Sea, whilst being pampered by a dedicated team of staff.
Fruity cocktails, gossiping with strangers by the poolside, and getting dressed up for nightly parties are all to be expected on a La Demence cruise. After years of dying to see what all the fuss was about, we joined our first-ever gay cruise with La Demence in 2022 and loved it so much that we went again in 2023. We were instantly enthralled! We had such a blast and vowed we would go every year.
The name 'la démence' means 'madness' in French. There is truly no better word to capture the atmosphere on board. Men of all ages, body types, and nationalities all come together for a week of travel, parties, and fun. We set out below what a La Demence cruise is all about, the fun activities, facilities, and of course, the infamous parties to look forward to.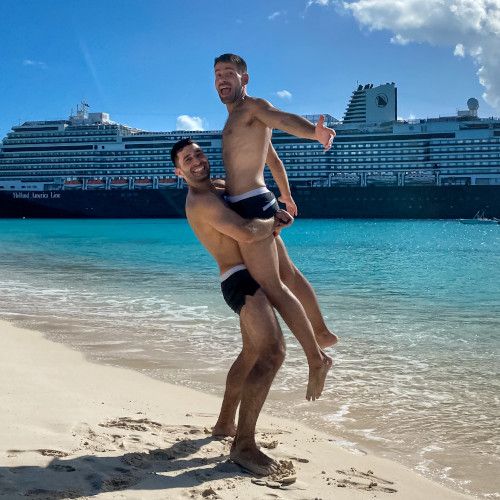 We'd love you to join us!
Check back here from November 2024 when details of the 2025 Cruise will be confirmed.
What is The Cruise by La Demence?
La Demence, best known for its exhilarating monthly gay parties in Brussels, has found soaring success with its annual gay cruise. After all, what could be better than a dreamboat of gorgeous gay guys sailing around some of the most beautiful destinations in the Mediterranean?
The La Demence gay cruise happens every summer and lasts for 1 week.
Guests have plenty of time to explore each city, town, and island, soaking up the wonderful beaches and local life. Or, you could just as well stay on the ship, relishing in the peace and quiet whilst everyone's out exploring. But when everyone's back on board, that's when the party spirit really takes hold.
Find out more and connect with other like-minded gay guys by joining the La Demence Facebook group.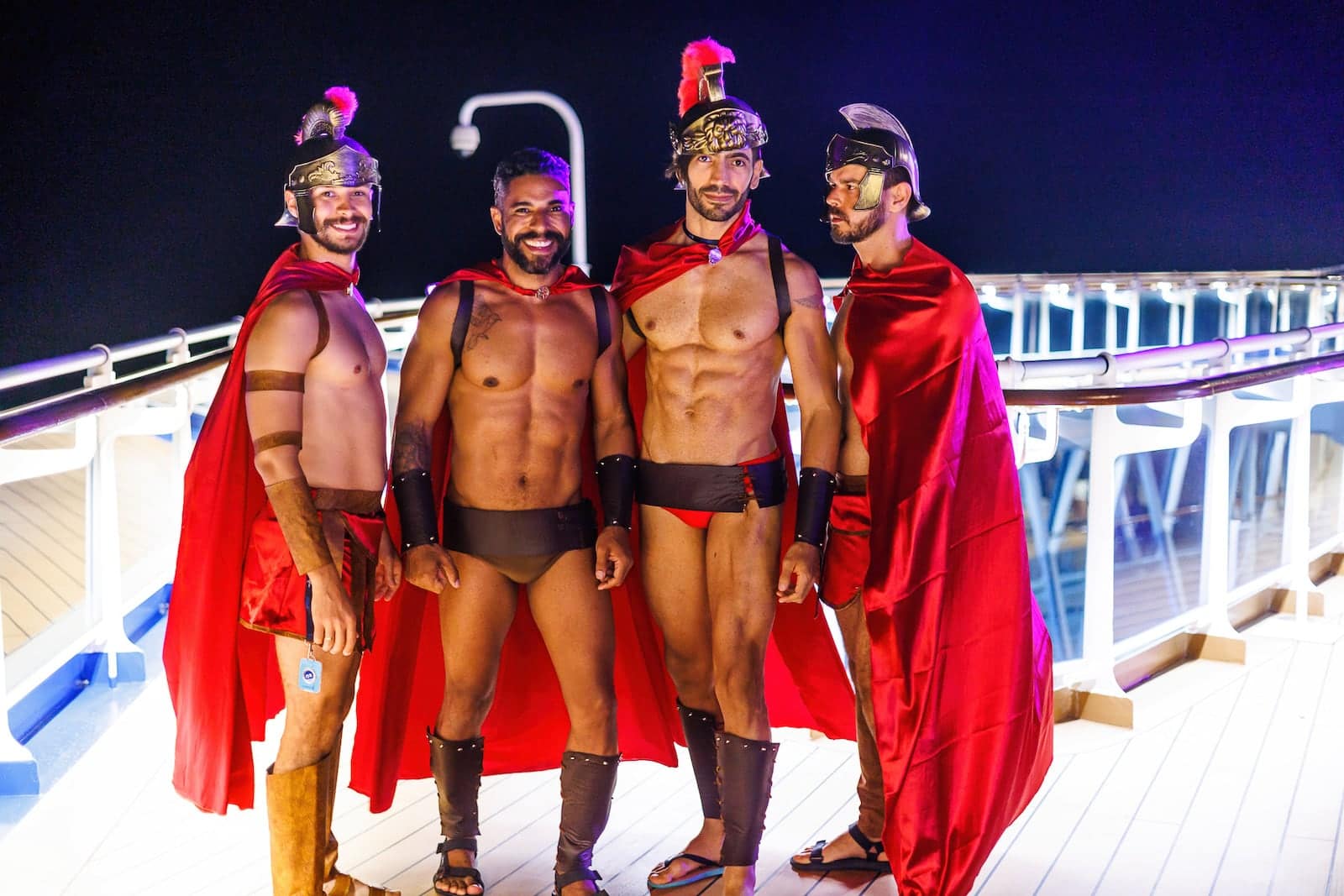 When is the next La Demence gay cruise?
The next La Demence gay cruise will take place in 2025. Dates will be confirmed in November 2024.
What is the cruise itinerary?
Whilst the next La Demence cruise itinerary will be confirmed in due course, we can tell you about the 2023 itinerary, which was on board Royal Caribbean's Explorer of the Seas ship.
The ship started and finished in Ravenna in Italy and sailed through the Ionian Sea. The full itinerary was as follows:
Sunday 9 July: departed from Ravenna in Italy
Monday 10 July: at sea
Tuesday 11 July: Sarandë in Albania
Wednesday 12 July: Argostoli on Kefalonia island in Greece
Thursday 13 July: Malta
Friday 14 July: Catania in Sicily (Italy)
Saturday 15 July: at sea
Sunday 16 July: returned to Ravenna.
Previous itineraries included: Rome to Athens (via Dubrovnik, Korčula, Kotor, and good old gay Mykonos), a Barcelona return trip (via Palermo, Catania, Malta, and Palma de Mallorca), and Lisbon to the oh-so-gay Gran Canaria (La Palma, La Gomera, Tenerife, and Lanzarote).
In short, all destinations are carefully selected so that they are gay friendly, and most importantly, beautiful!
We can attest that you will be wowed by each stopover as we were.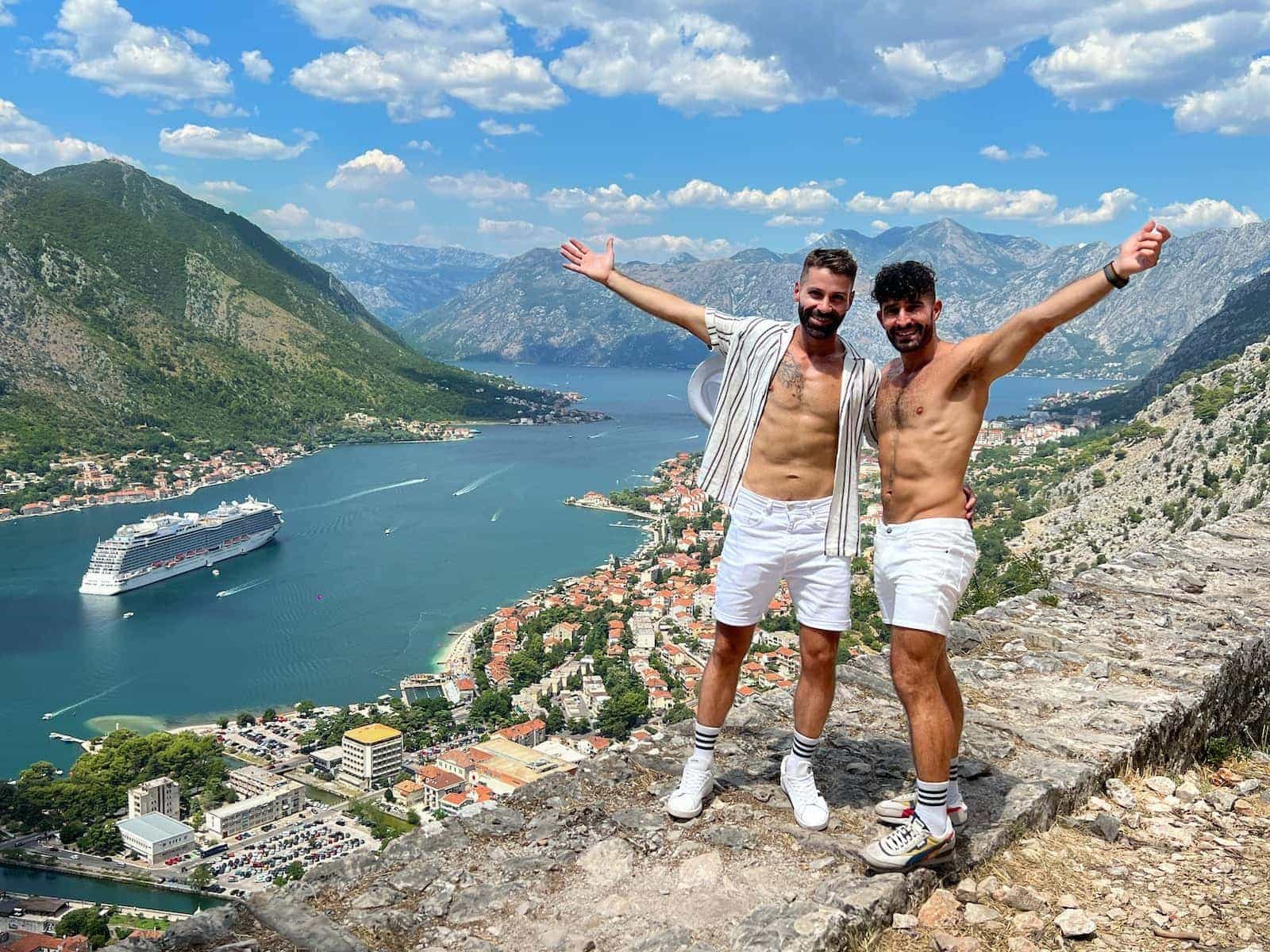 Life on board a La Demence gay cruise
The cruise takes place on a very large cruise ship that has a capacity of over 5,000, which is comprised of around 3,500 gays and 1,500 staff.
There are plenty of amenities on board to keep you preoccupied in between all the onboard events and travel pitstops. There's a relaxing spa where you can expect an array of rejuvenating treatments, everything you could desire, from couple's massages to mani-pedis.
There are several pools: the large main one is where most hang out during the day and has a nightly fountain show. This is the beating heart and soul of the cruise where everyone comes to see and be seen! All the main parties are also based in and around the main pool area.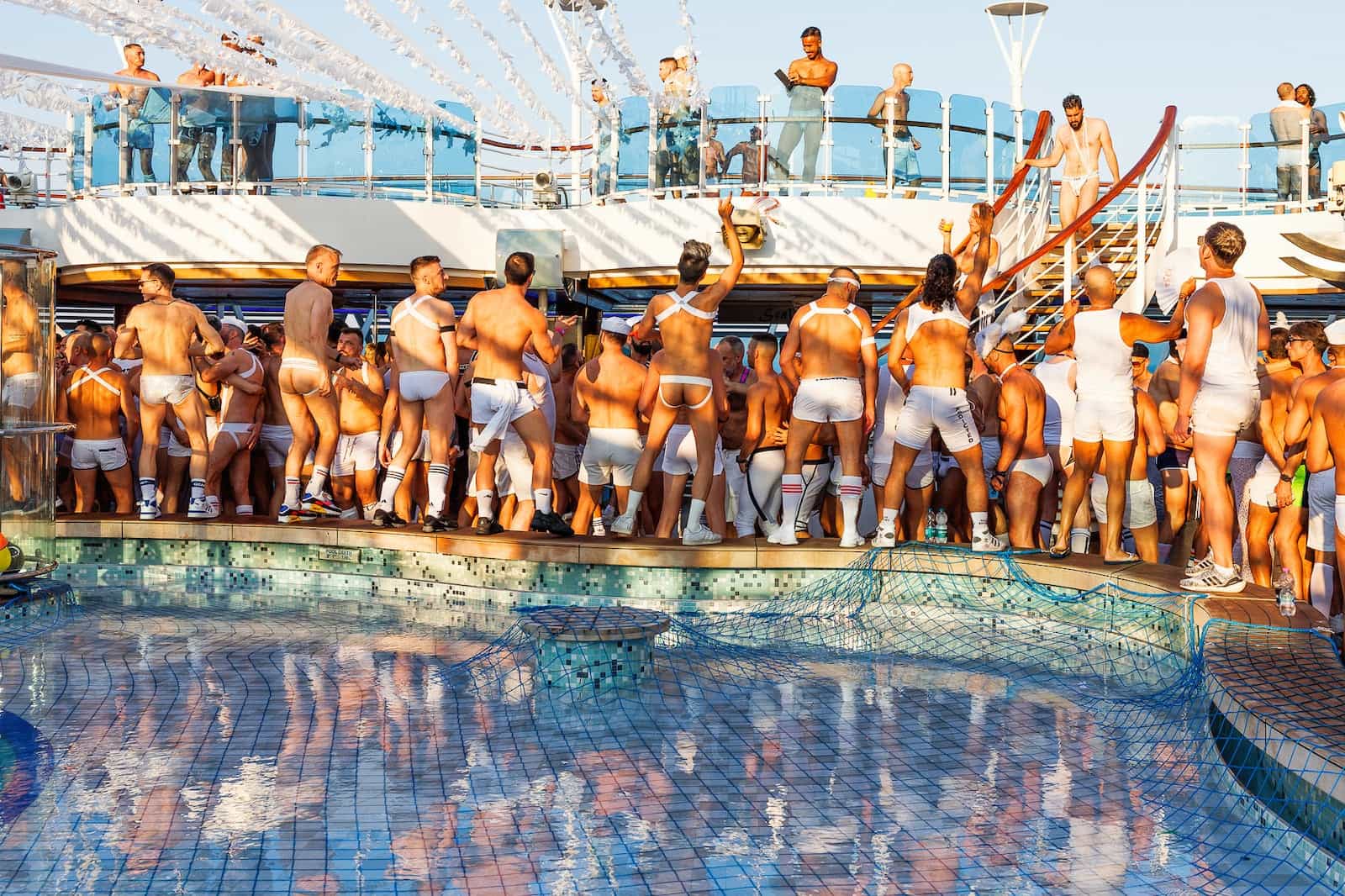 When it comes to food, all meals are included. There is a dining area open 24/7 with a different range of cuisines on offer including Indian, Thai, Italian…
Other important amenities include a theater featuring nightly shows, a nudist sun deck, hot tubs, duty-free shops, lounges, and, of course, a gym!
Oh – and there's the 24-hour darkroom…where you can go to experience a (w)hole new fantasy…
For more information about the 2023 cruise ship, check out the Royal Caribbean website about the Explorer of the Sea ship.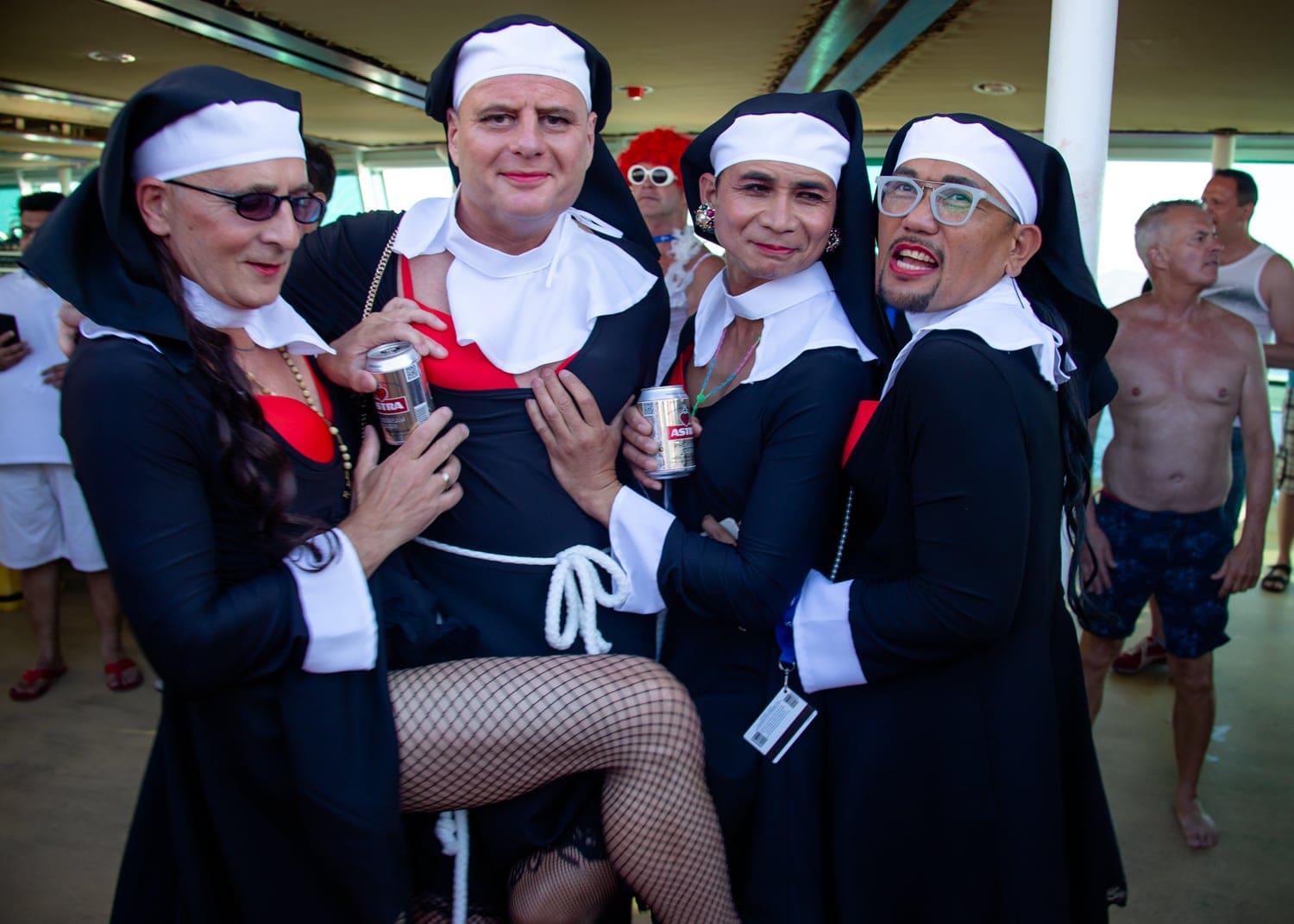 What sort of gay parties will there be?
Every night, passengers meet on the deck for a succession of glamorously messy, highly energetic, and entertaining events. With the open sea air, pumping pop music, and an even more pumped-up crowd, there ain't no gay party, like a gay cruise party.
A classy Sunset Tea Dance starts things off, where people can wind down from a day of sunbathing and land exploring. Passengers can admire the sunset against the backdrop of lowkey music, whilst enjoying some hot tea (both beverage and gossip-wise).
Things turn up a notch with the Night Party, where heavy dance music blares across the deck. Get into the groove! The F3tish party is usually the most popular one…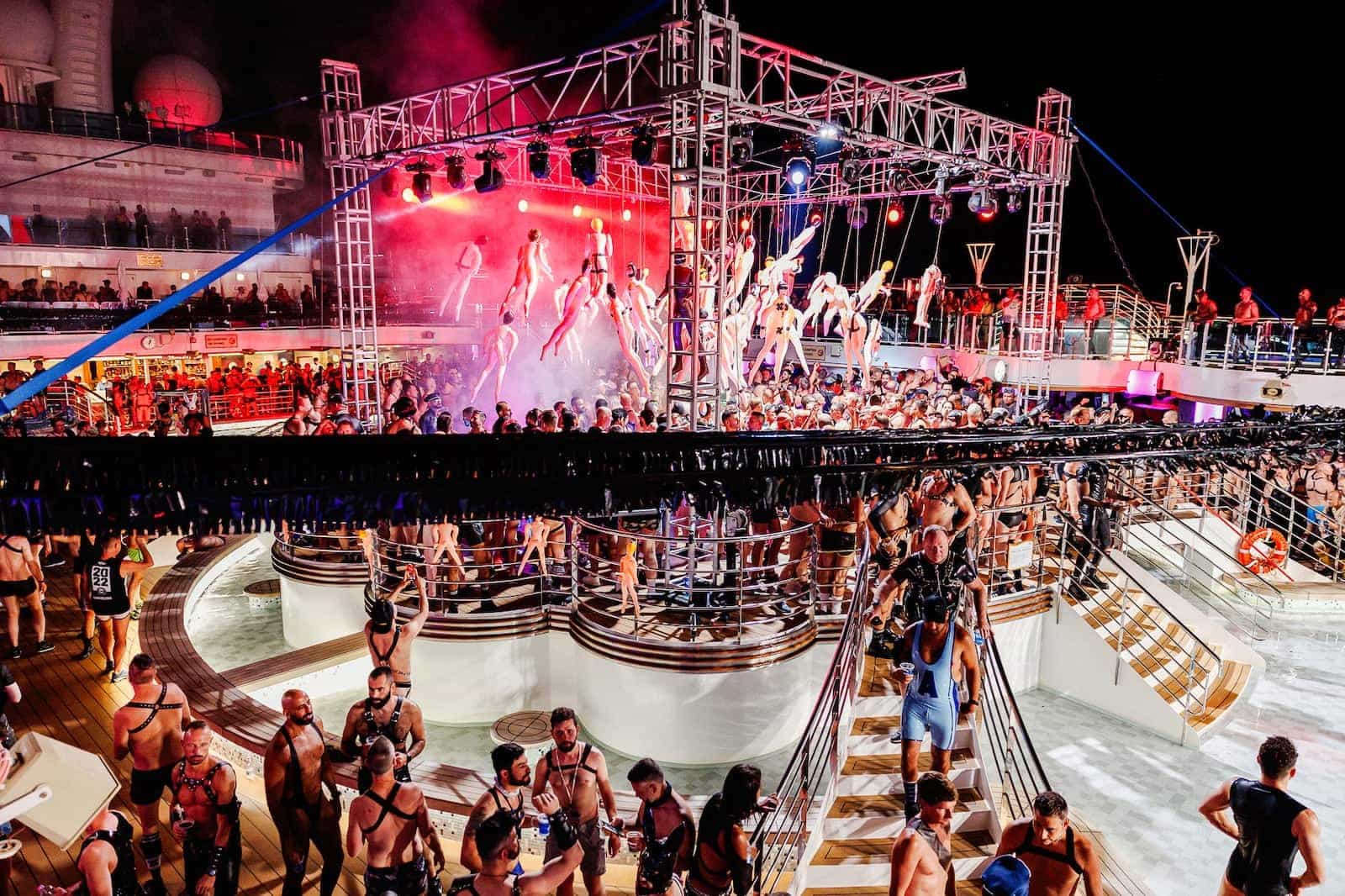 And things don't just end there – there's a fun After Party in the ship's disco for the passengers who aren't ready to head to bed.
Themed parties for the 2023 departure included Venetian Carnival, Where Are You From, Red, Uniforms, Neon, Ladies T-Dance, A Space Odyssey, Disco, and White Party.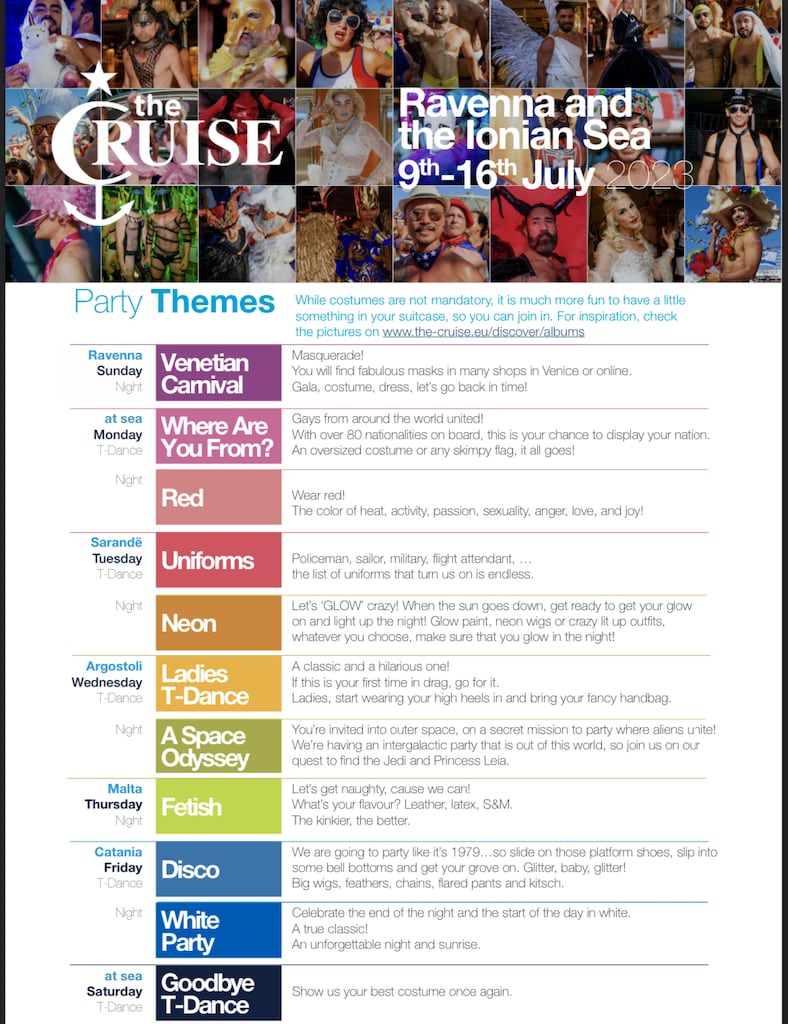 If you aren't much of a party animal but are still keen to get involved with the shenanigans on board, then why not get enter one of several competitions?
They have all sorts of challenges planned to test your charisma, uniqueness, nerve, and talent. There's the death-defying high heel run, the hunkalicious Mister The Cruise competition, and the ultra-savage drag bingo (forget about the handbag throwing tournament, this is where someone could really lose their head!).
We also need to talk about the Ladies T-Dance party. Another personal favorite of ours. Some of these gays go ALL OUT for their outfits and we LIVE for each and every one!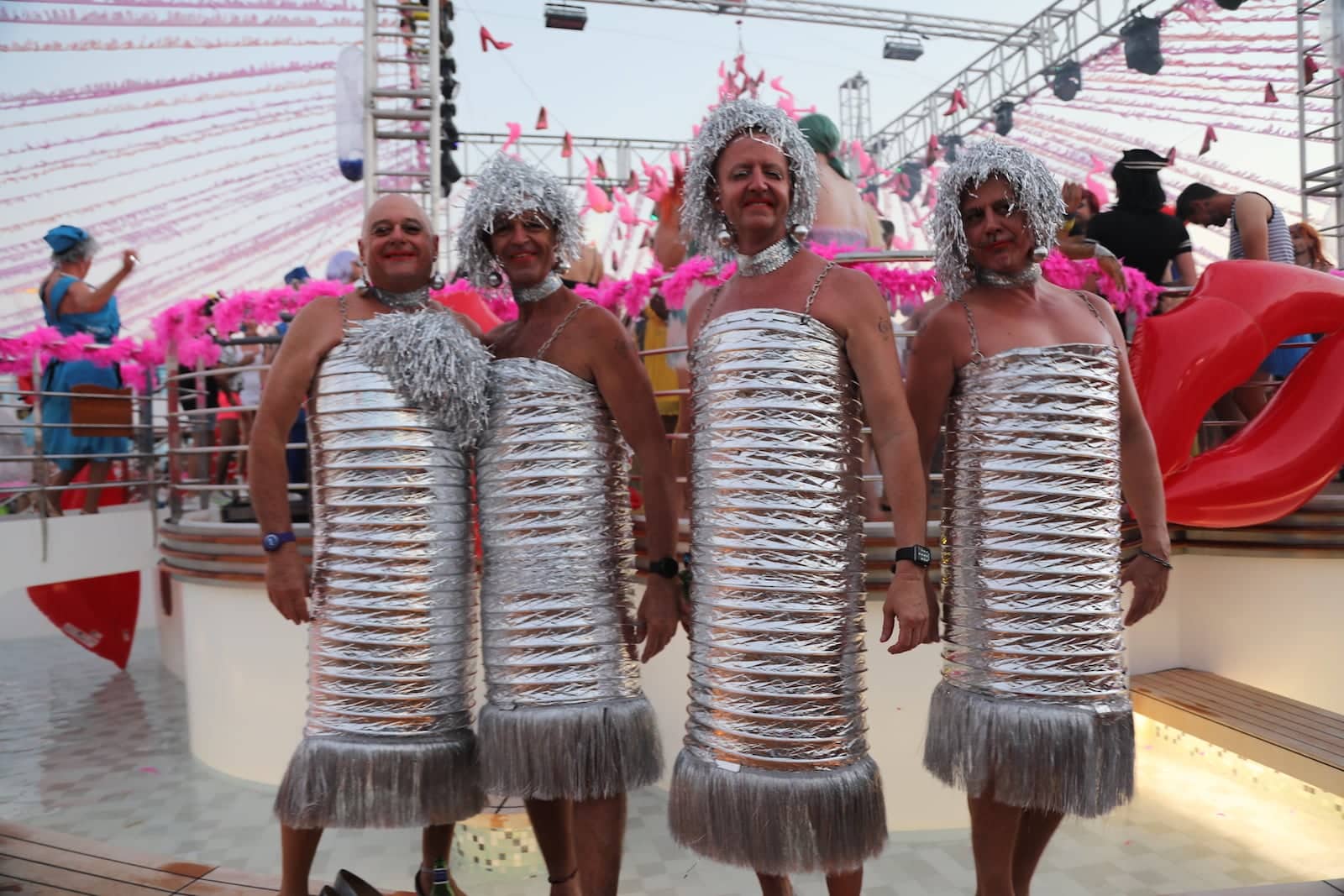 Book your tickets and join us…in 2025!
Whilst there is no cruise taking place in 2024, check back here in November 2024 when the 2025 Cruise is formally announced.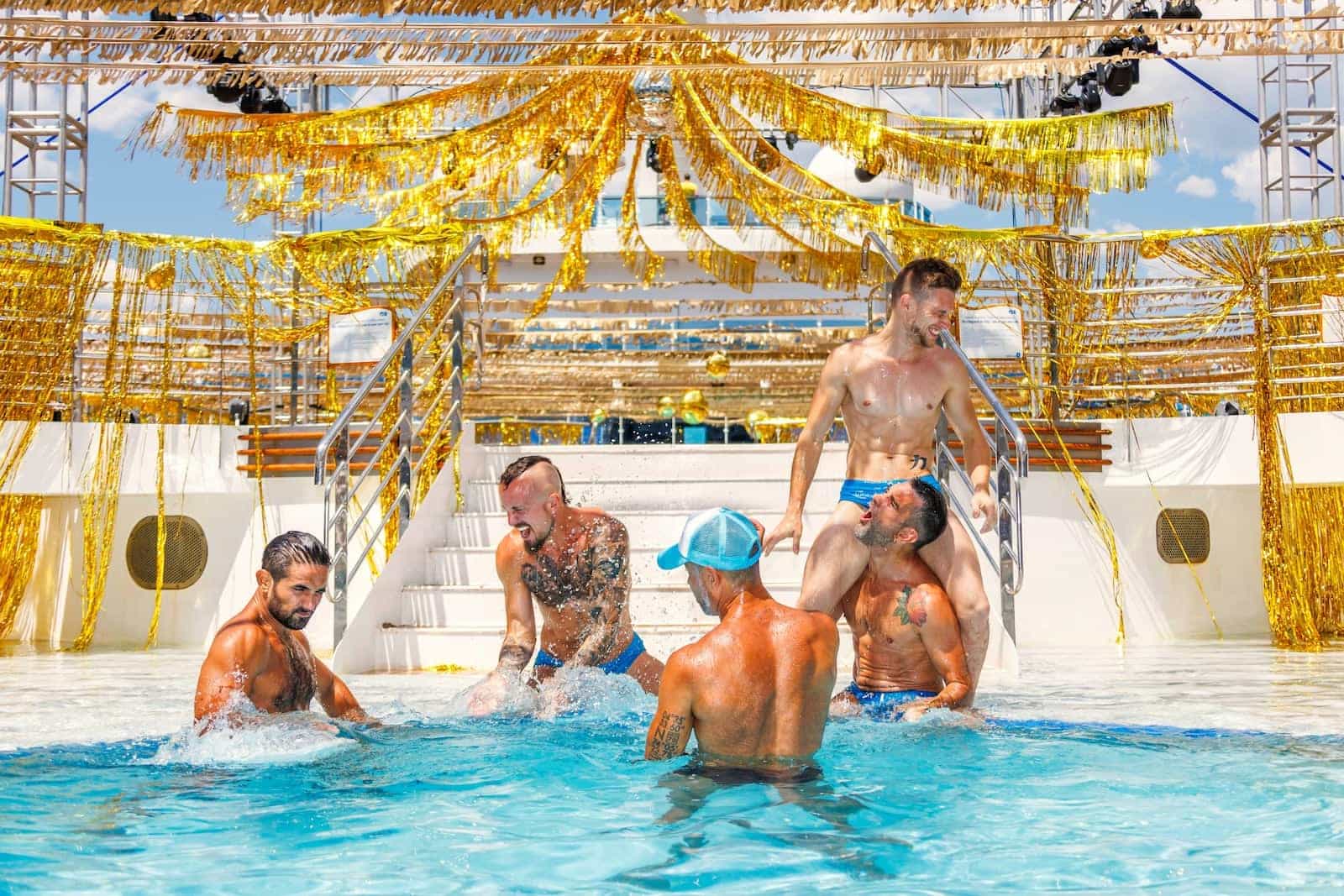 For more inspiration: