TERMS OF USE: There is a chance that some of the content on this page has changed since it was last updated. By reading this article, you consent to our Terms of Use and Disclaimer. Happy Travels!
DISCLOSURE: Some of our posts may contain affiliate links which we may receive a commission if you choose to book something through one of our links.
Category is… homo heaven! Here's our roundup of the best gay travel destinations in the USA, and the rest of the world for a fabulous vacation.
When it comes to vacations, we're all for rest and relaxation, but sometimes you just want to get out there and live your best gay life – am I right?
If you're looking for somewhere gay, gayer, gayest for your next trip, we've got you covered. These are our twenty favourite gay travel destinations for many reasons, but primarily because of the welcoming locals, fabulous nightlife and some of the best parties and Pride festivals to bless this good gay universe.
As our readers will know, in our line of work, we've been lucky enough to trot all over the globe, seen some incredible places and, for the most part, had a gay old time doing it. This list of the best gay vacation hotspots covers locations in the United States, Europe, Asia and Australia. So wherever in the world you're based, at least a few of these fantastic gay destinations should be within your grasp. On that note, be sure to check out our guides to the gayest destinations in Europe as well as our guide to the top gay travel destinations for the best gaycation inspiration.
Of course, this is all subjective, and everyone has different tastes – after all, one man's heaven is another man's Hades. This is simply our personal POV based on our first-hand experience of visiting many of the world's most popular gay hotspots. But all the gay places on this list are popular with our community for very good reason.
So, strap in, and let's go!
1. Fire Island, New York, USA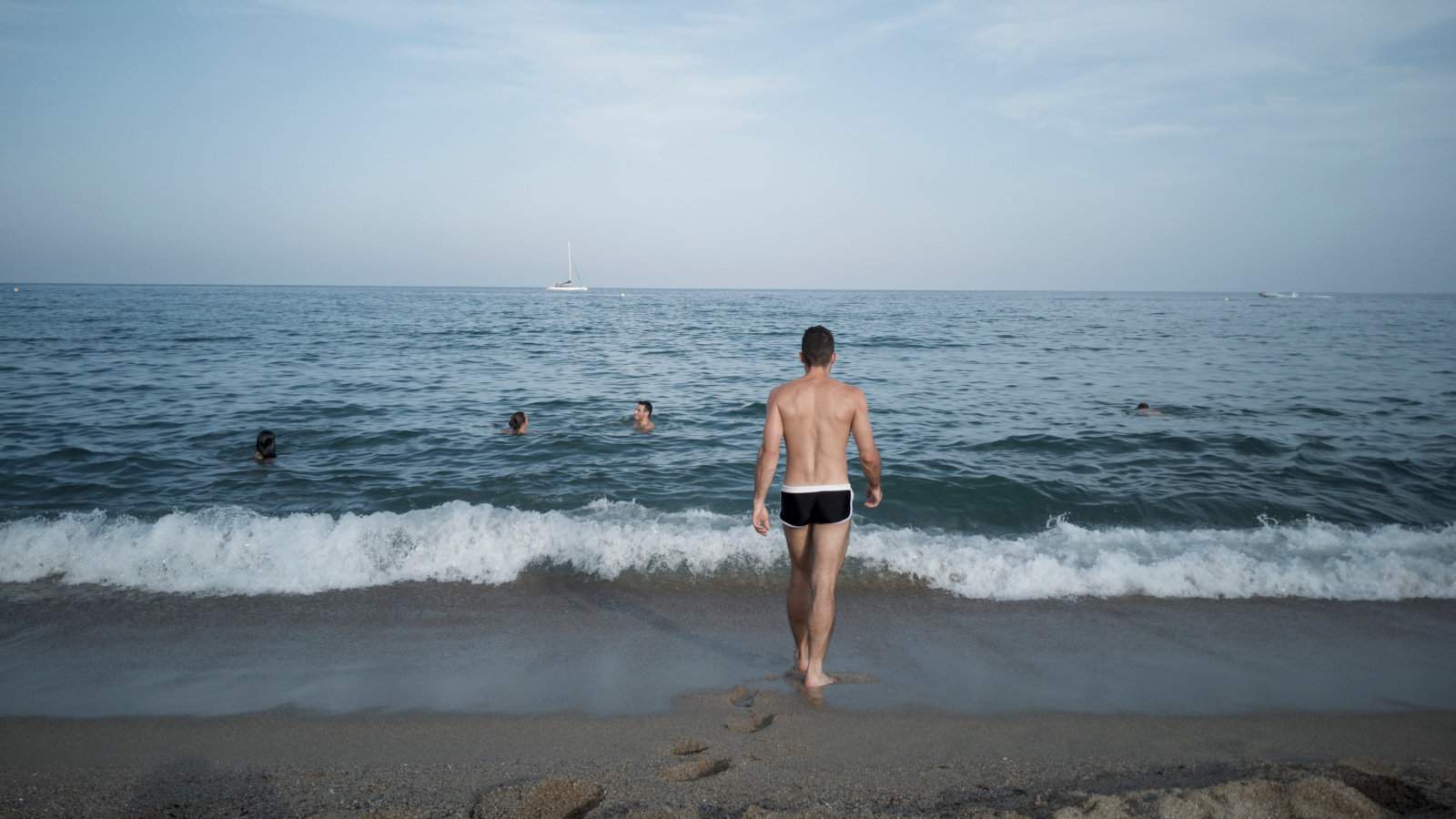 Find me a gay man who hasn't heard of Fire Island – take your time, I'll wait…
Fire Island is one of those locations that is truly synonymous with gay travel, and all you gay guys who love a good party should experience it at least once. On Fire Island, there is always something going on. Highlights include the Fire Island Pines Party in July, a three-day spectacular of gay shenanigans and live music from world-famous DJs like David Morales.
Fire island is in our opinion the best gay vacation spot in the world.
Bear Weekend takes place in August – the name pretty much says it all! And sure, Fire Island has never been known for an abundance of clothing, but Spartacus in September takes it to a whole other level – much like the TV show of the same name, it's an odyssey of wall-to-wall man-meat! Fire Island is also home to one of the best gay beaches in the world…so say we!
2. Sitges, Spain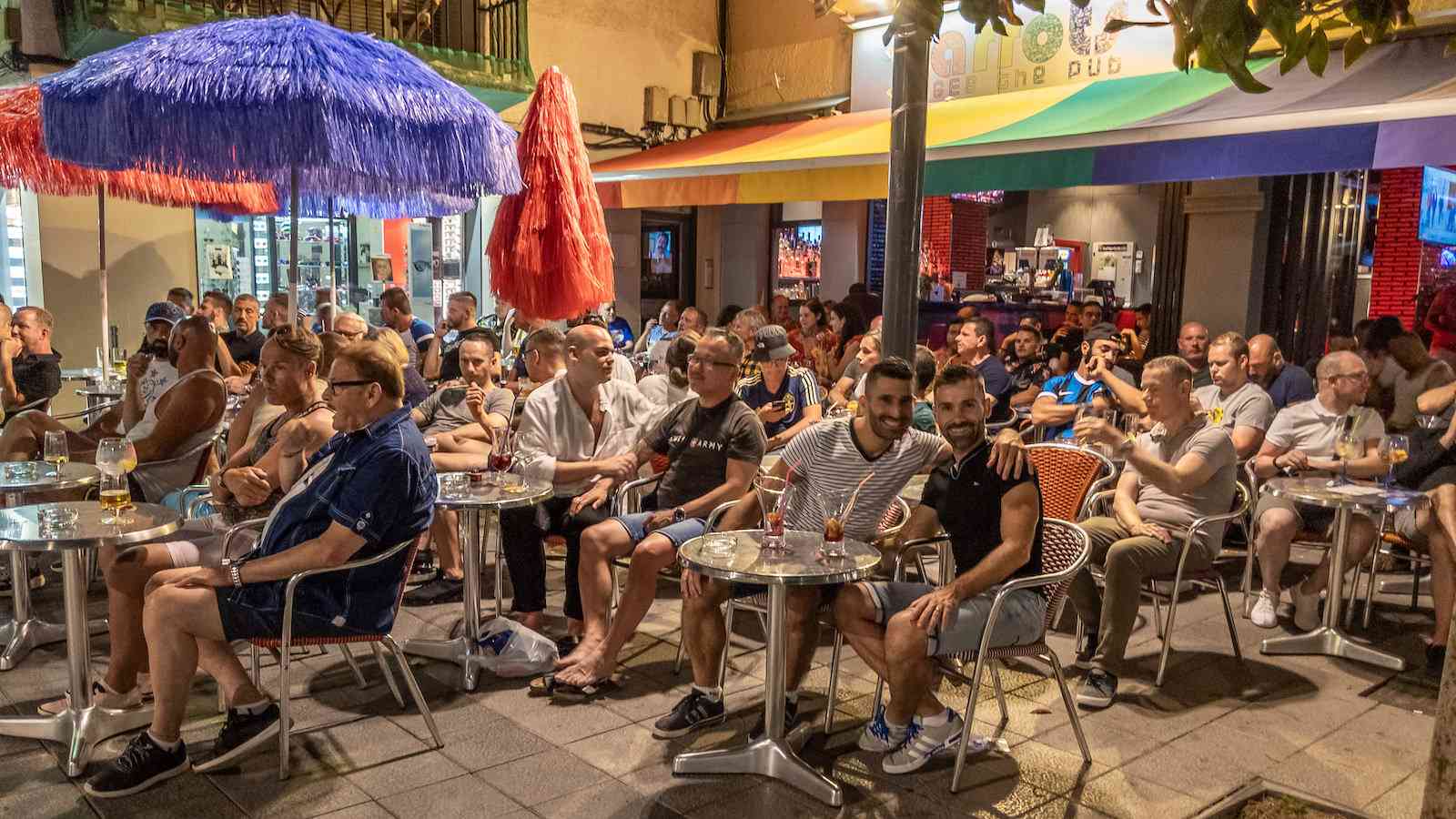 Like Fire Island, there's a reason everyone has heard about Sitges – because it's absolutely fabulous, and probably the gayest destination in Spain. Every year, gays flock to this coastal town in their thousands to attend the world-class parties, packed to the rafters with hotties from all over the world.
Gay Pride Sitges takes place over the best part of a week every June and is unmissable for Pride fans. It's a non-stop extravaganza of fun and frolics with some truly stunning views – and I'm not talking about the blue skies or the Spanish architecture!
For those who like a little more meat on the bone, there's Bear Week in September. The weather in Spain stays gorgeous throughout the summer season, so pack your best trunks and call it a day! Find out more in our detailed gay travel guide to Sitges and read why we rate Spain as one of the most gay friendly countries in the world.
3. Fort Lauderdale, Florida, USA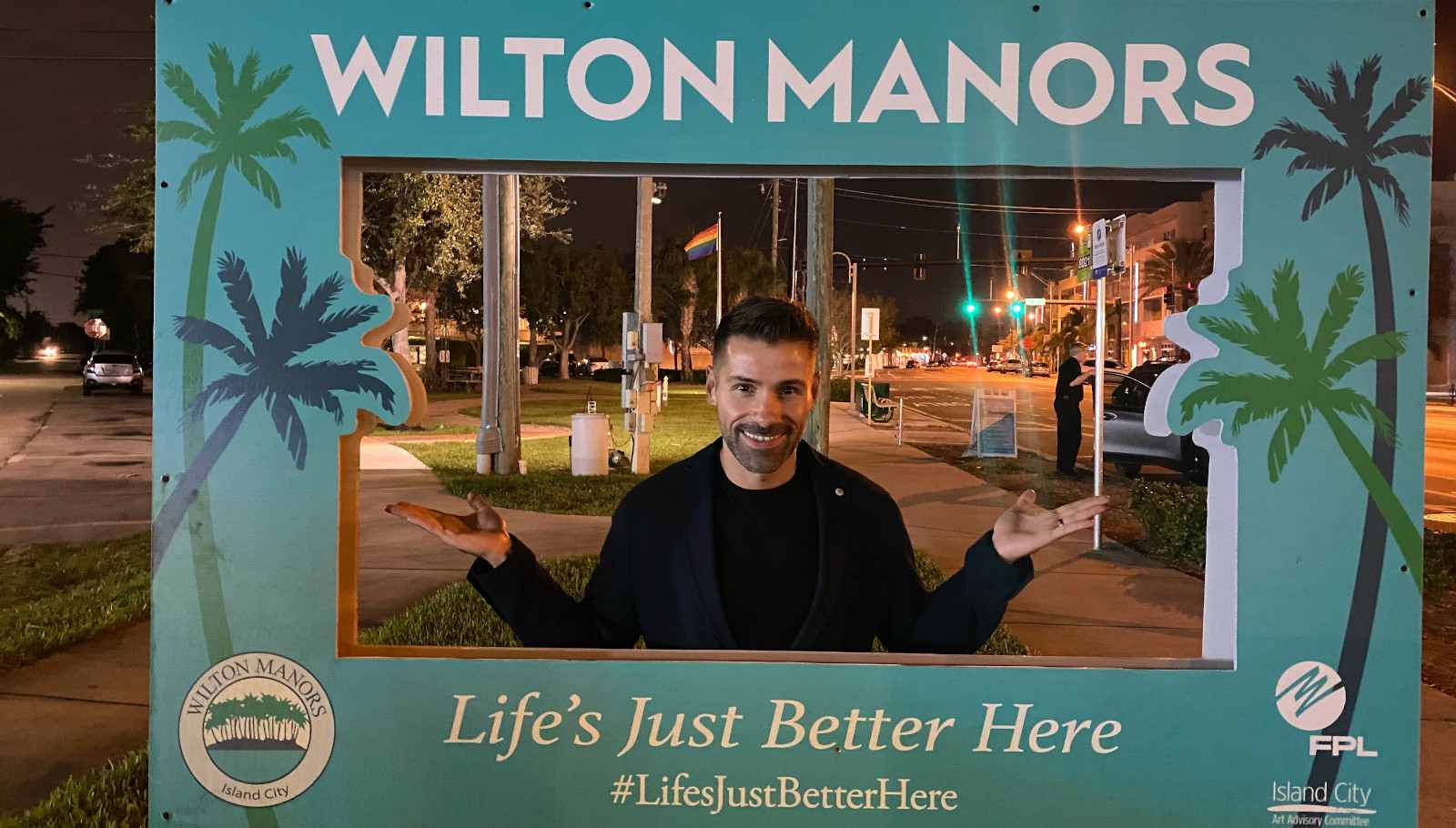 For your next gay getaway, you could do a lot worse than the established Gay Capital of Florida and, incidentally, the second-gayest place in the US, based on the concentration of gay couples living there. Fort Lauderdale is next-level queer and famous in our community for its sheer number of LGBTQ accommodation providers, all ready to ensure your vacation is as gay as can be!
Wilton Manor is the queer heart, home to the best bars and clubs of Fort Lauderdale. In terms of annual gay events, look out for the Wilton Manors Stonewall Pride festival in June (2020 being the exception!) and one of the best gay Halloween parties in the world: Wicked Manors! Fort Lauderdale's main Pride festival takes place in the last week of April, including parties galore and buckets of LGBTQ culture and history from beginning to end. Find out more in our detailed gay travel guide to Fort Lauderdale and also be sure to jump in a cab for a short ride south (around 40 mins) to party in the gay bars of Miami.
4. Provincetown, Massachusetts, USA
From the second-gayest US city to the absolute gayest of all time, Provincetown's 2011 census revealed that more gay couples live there than any other city in the country – how fabulous!
So, you can be sure a trip to the iconic P-town is going to be a good time packed with positive queer energy. With a rich history steeped in the arts, this small town is often compared to Key West, Mykonos and Sitges, and it's been a haven for the gays since the 1920s.
The annual Pride festival sees the LGBTQ community launch a full-scale takeover. The spectacle begins with a cruise on the official Pride ferry, followed by shows, shows, shows and parties, parties, parties… Facts are facts, America – it doesn't get much gayer than P-town!!
5. Tel Aviv, Israel
The Middle East might not be top of everyone's travel list, but Israel is a notable exception in its queer acceptance. Tel Aviv Pride ensures that the city is firmly on the map of the best gay travel destinations in the world, primarily for its wildly exciting gay nightlife scene. Tel Aviv Pride goes hard for a solid week of LGBTQ events, an experience all gay party people owe to themselves.
Gays in Tel Aviv do not get their kicks by simply going to the bars or beaches – although there's plenty of them, and they are fabulous! No, the glitterati of Tel Aviv celebrate their queerdom 365 days a year with world-class gay parties taking place every week all over the city.
And don't get us started on Israel at the annual Eurovision Songcontest! Two words: Dana and Netta!
6. Madrid, Spain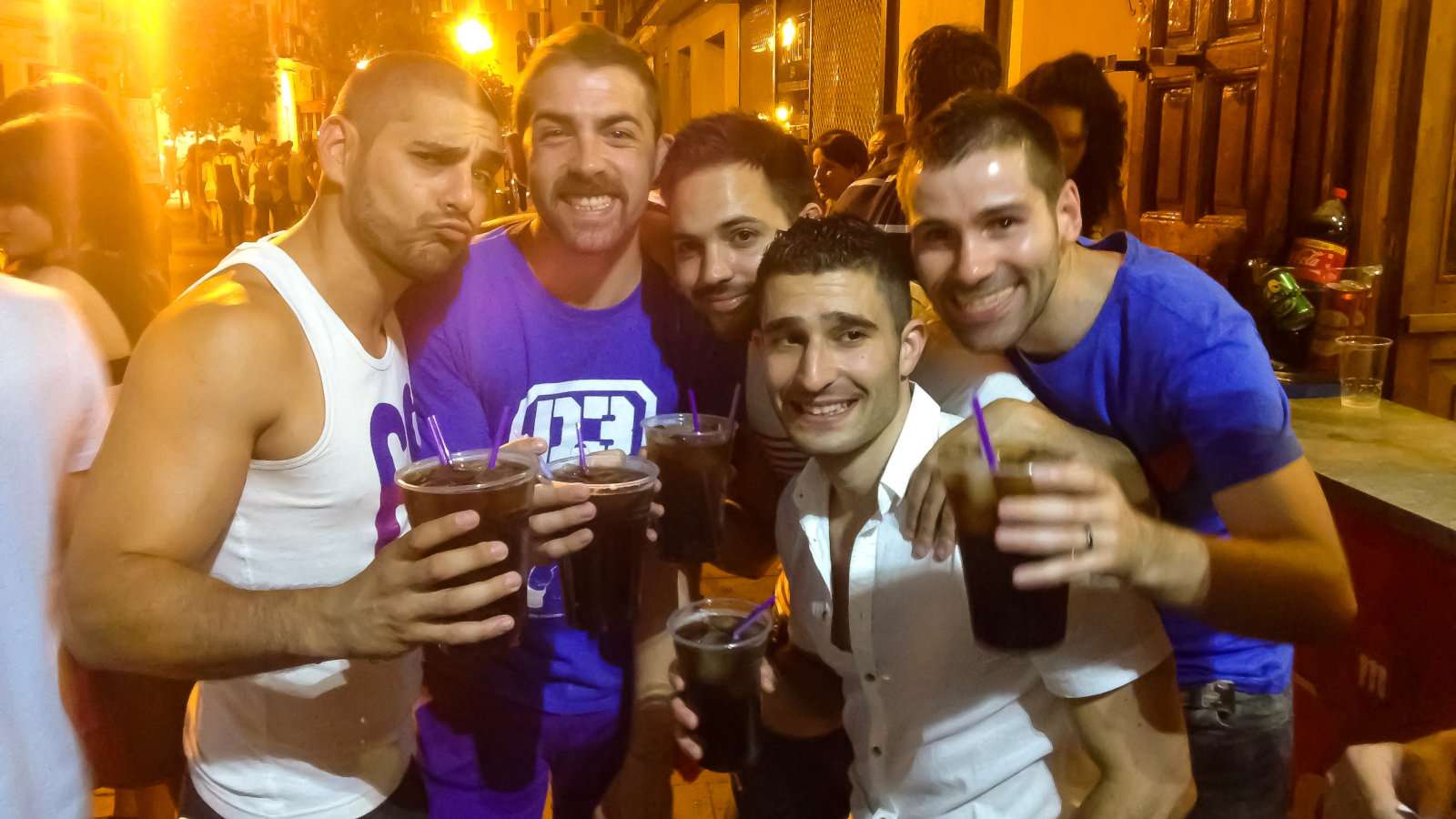 For a great gay vacation, you can't really go wrong with Spain, but the capital city of Madrid certainly stacks up to Sitges as a perfect location for gay travellers.
A short distance from the main street of Gran Via, you will find Chueca, Madrid's gay district. You may want to adjust your body clocks – the gay nightlife in Madrid kicks off late, but it's so worth it! There's fun for everyone, ranging from regular bars to more "niche" (wink, wink!!) clubs and cruising establishments.
Madrid is also famous in the LGBTQ community for having one of the biggest Pride events in the world and easily THE best one in Europe. Every year (2020 excluded!) crowds of around 2 million flock to the Spanish capital and transform it into the best gay street party we've ever experienced!
7. Manhattan, New York, USA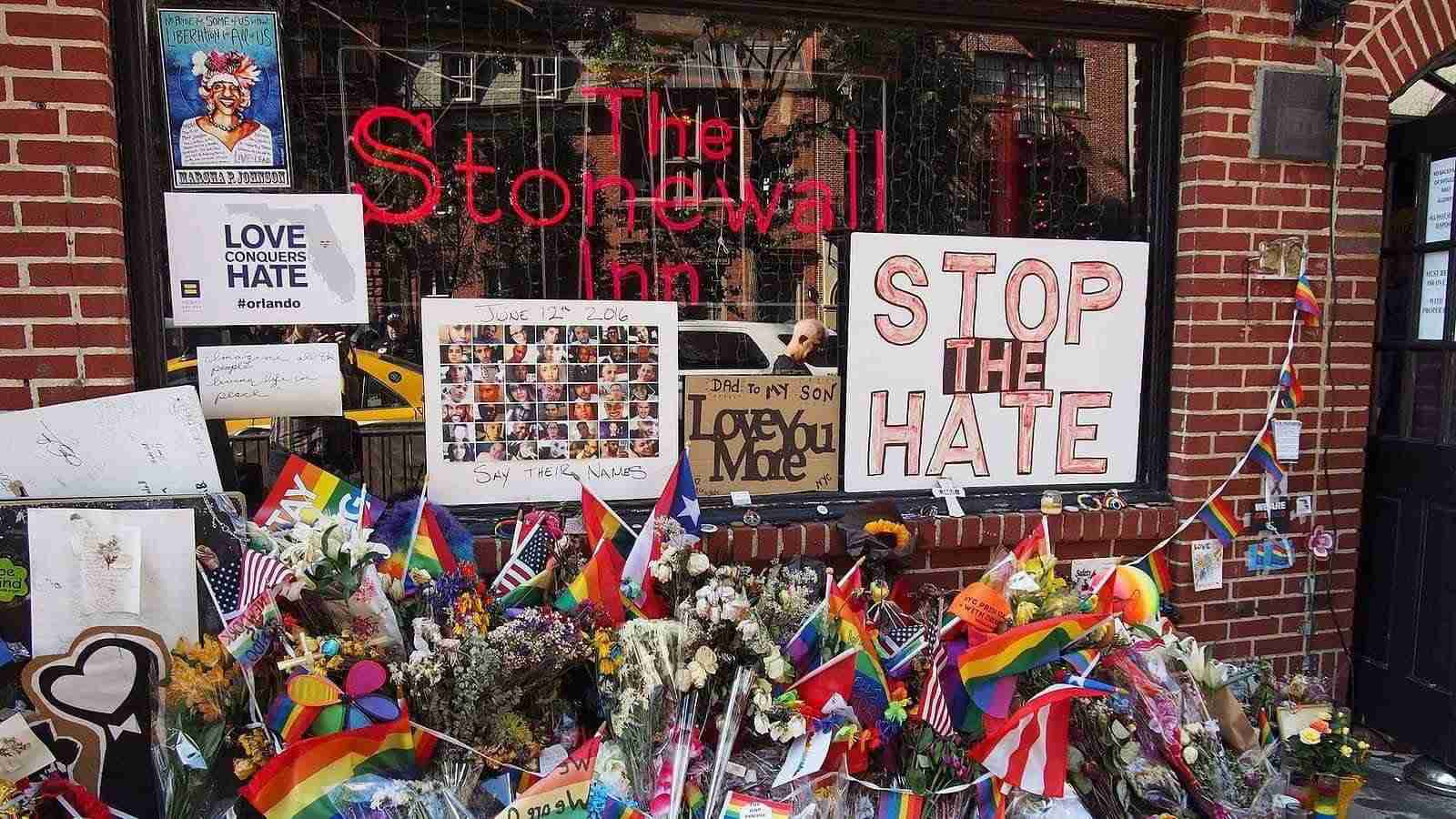 There's something for everyone in New York, especially Manhattan island: the fashion capital of the world, the birthplace of iconic TV shows like Seex and the City, and home to some of the world's finest drag queens including Bianca del Rio, Lady Bunny, Bob the Drag Queen and Sasha Velour.
Manhattan is also where the Pride movement began back in 1969, the year of the Stonewall Riots. The gay energy is strong here, reflected in its nightlife scene and annual Pride festival which so beautifully honours Stonewall every June.
New York Pride isn't just a party – although it sure is that too! At its core, it's a vital queer history lesson that tells the powerful and inspiring story of the LGBTQ pioneers who sashayed down these streets so we could live freely today. Truly, New York Pride is the definitive Pride experience.
8. Gran Canaria, Spain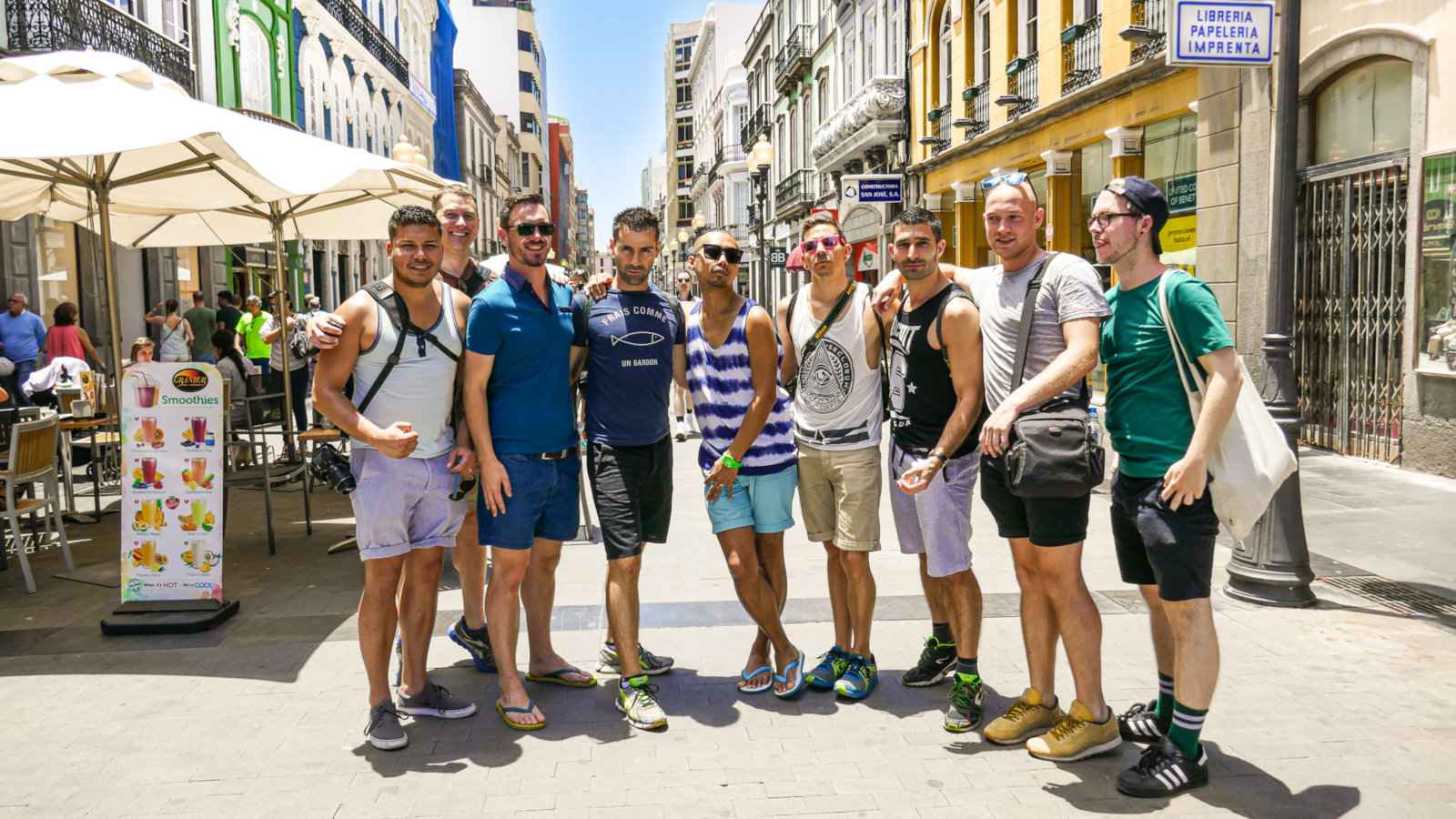 One of the most popular gay tourist destinations in Europe, Gran Canaria is heaven for the gay boys. The Yumbo Centre, the epicentre of gay life in the popular Maspalomas area, may look as though it's stuck in a time warp, but this kitschy concrete jungle is non-stop gay fun.
Gran Canaria doesn't scrimp when it comes to Pride either. The main Maspalomas Pride takes place in May, with Winter Pride closing out the year in November. It even manages to squeeze in the Bear Carnival in March, which has become one of the most popular bear events in the world.
Whether you want to drink and dance, take in a show or find Mr Right Now, there's a place for you here. Sparkles Show Bar features top tier drag seven nights a week…Fun fact: RuPaul's Drag Race UK season one winner The Vivienne left her residency at Sparkles to compete on the show!
9. Puerto Vallarta, Mexico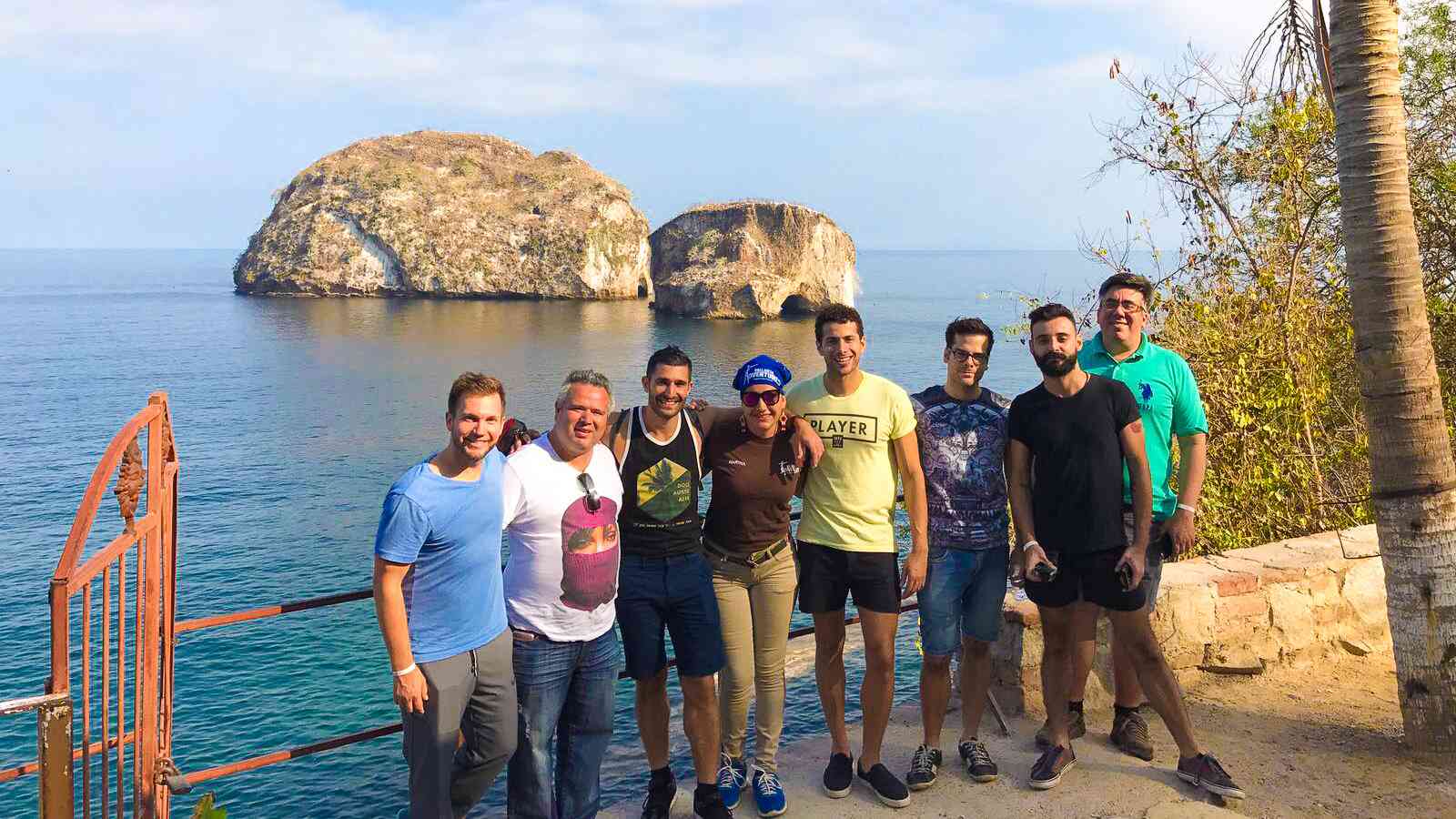 We absolutely live for Puerto Vallarta, popular with gay ex-pats and, without a doubt, one of the best gay holiday locations in the world. There's an ever-present air of queer acceptance here, a fabulous gay scene and a hugely popular PV Pride festival – not to mention the delectable local talent.
The old town area of Zona Romantica is where it's at for gays in Puerto Vallarta, and Playa de los Muertos is one of the best gay beaches in the world. Wherever you choose to hang out, you can be sure there's something super-gay happening somewhere!
Puerto Vallarta really knows how to party, kicking off with the BeefDip Mexico Bear Festival in January and the Puerto Vallarta Carnival in March, followed by Puerto Vallarta Pride in May and the Thanksgiving White Party in November. Finally, the ever-fabulous Gay New Years' Eve closes out another year of celebrating the LGBTQ community in style.
10. Barcelona, Spain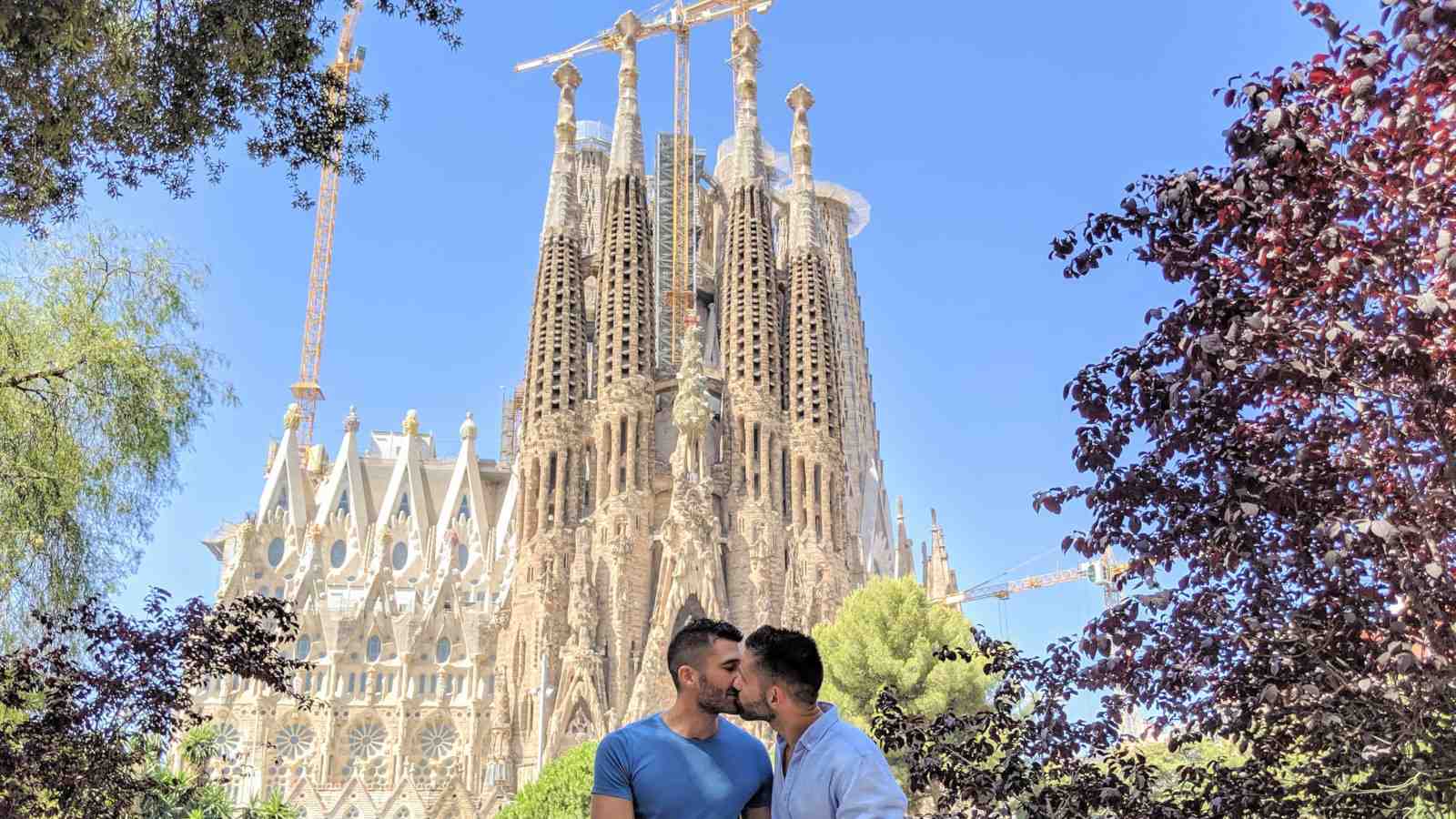 We're back in España once again. It's no surprise that one of the biggest cities in Spain is fun, fun, FUN from beginning to end and super-welcoming to the LGBTQ community. Barcelona is an absolutely stunning city full of incredible landmarks and beautiful architecture. But that's quite enough about that – bring on the gayety!
The Barcelona LGBTQ community keeps the good gay times rolling throughout the year, starting with the Snow Gay Weekend in March, followed by the amazing Barcelona Pride in June. Then there's the Barcelona Circuit Festival in August, the city's most popular gay event, which includes a humongous pool party at one of the biggest water parks in Europe. What's that, you say? Over ten thousand men in nothing but swim trunks, you say? Let's get soaking wet! Read more in our detailed gay travel guide to the gay scene of Barcelona.
11. Berlin, Germany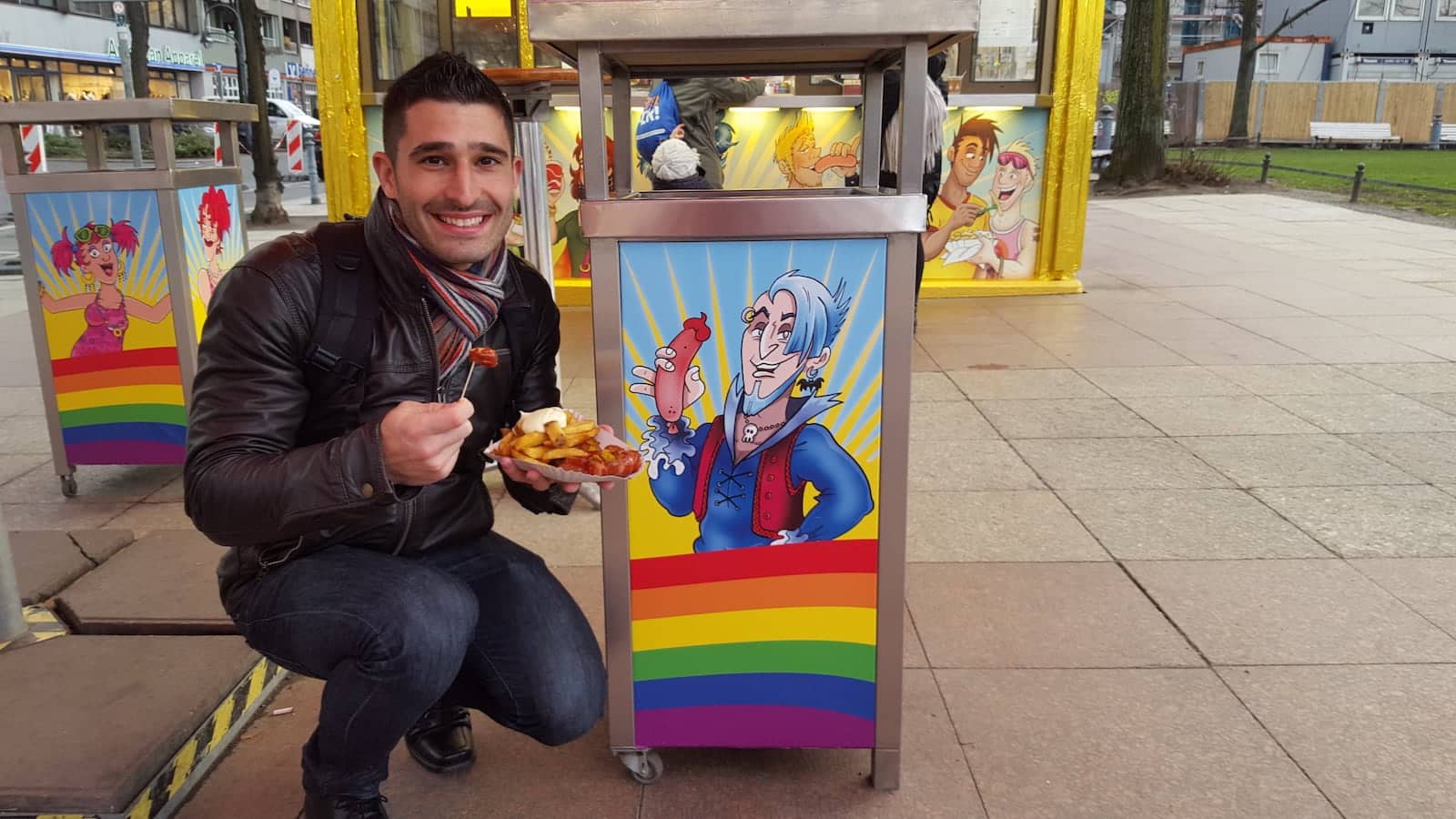 Berlin is the centre of all things queer in Germany and certainly one of the most open-minded cities on this list. Some of the best bars and clubs in Berlin can be found in the Schöneberg district with more underground gritty hangouts over in Kreuzberg, Neukölln and Friedrichshain including the infamous superclub – the Berghain! Berlin has something to suit everyone, whatever you're into, whoever you're looking to play with, or just for a regular ol' dancefloor. Berlin is like a bag of Skittles – all the tastes of the rainbow all in one very gorgeous place!
Berlin is also home to some of the most high-profile gay events in Europe, starting with Berlin CSD (Christopher Street Day), the city's Pride festival, which takes place in late July. Over in September is the European segment of the world-famous Folsom – this is Berlin's take on San Francisco's Folsom Street Fair, where the most deliciously devilish gays get dressed up – or rather, dressed down – in their naughty finery!
12. Mykonos, Greece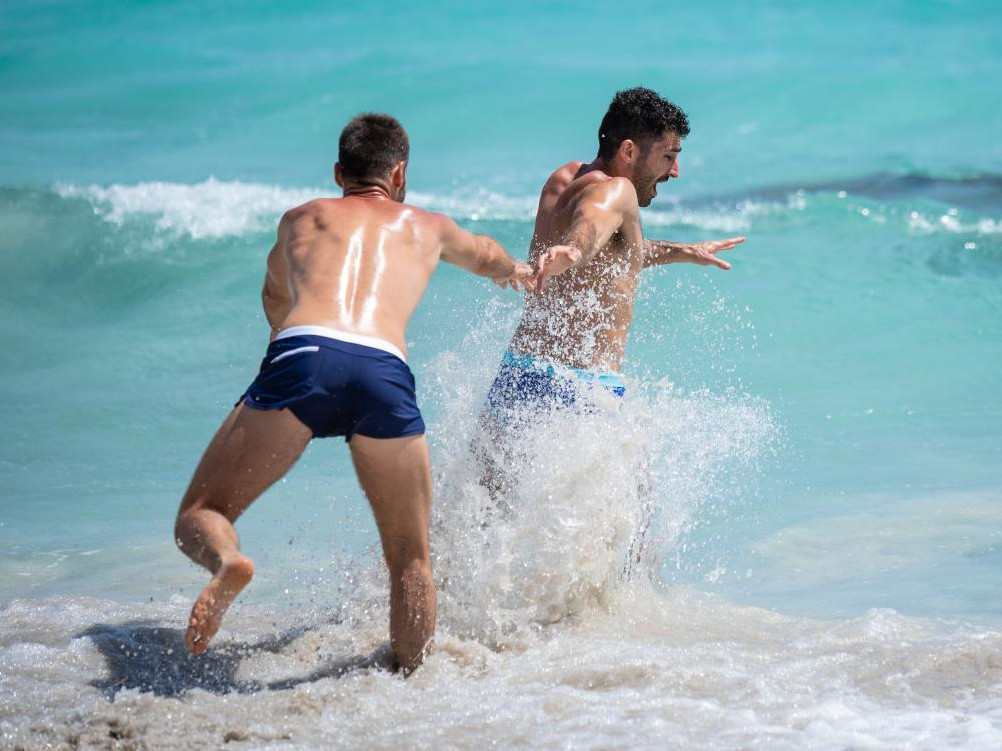 This next entry on our list of best gay vacation spots is certainly quieter than many of the others, which will suit some gay travellers down to the ground. Gay Mykonos offers a great mix of revelry and relaxation, perfect for visitors who are a bit too tuckered out for a non-stop party.
Mykonos is at its best and busiest in August and September, around the time of the main gay event on the island, XLSIOR. Fitties from around the world come to show out and show off for the entertainment of everyone around them – and may I say, I was most entertained. XLSIOR packs in some of the hottest gay parties you will ever have in your best gay life, so it's not to be missed!
13. Thailand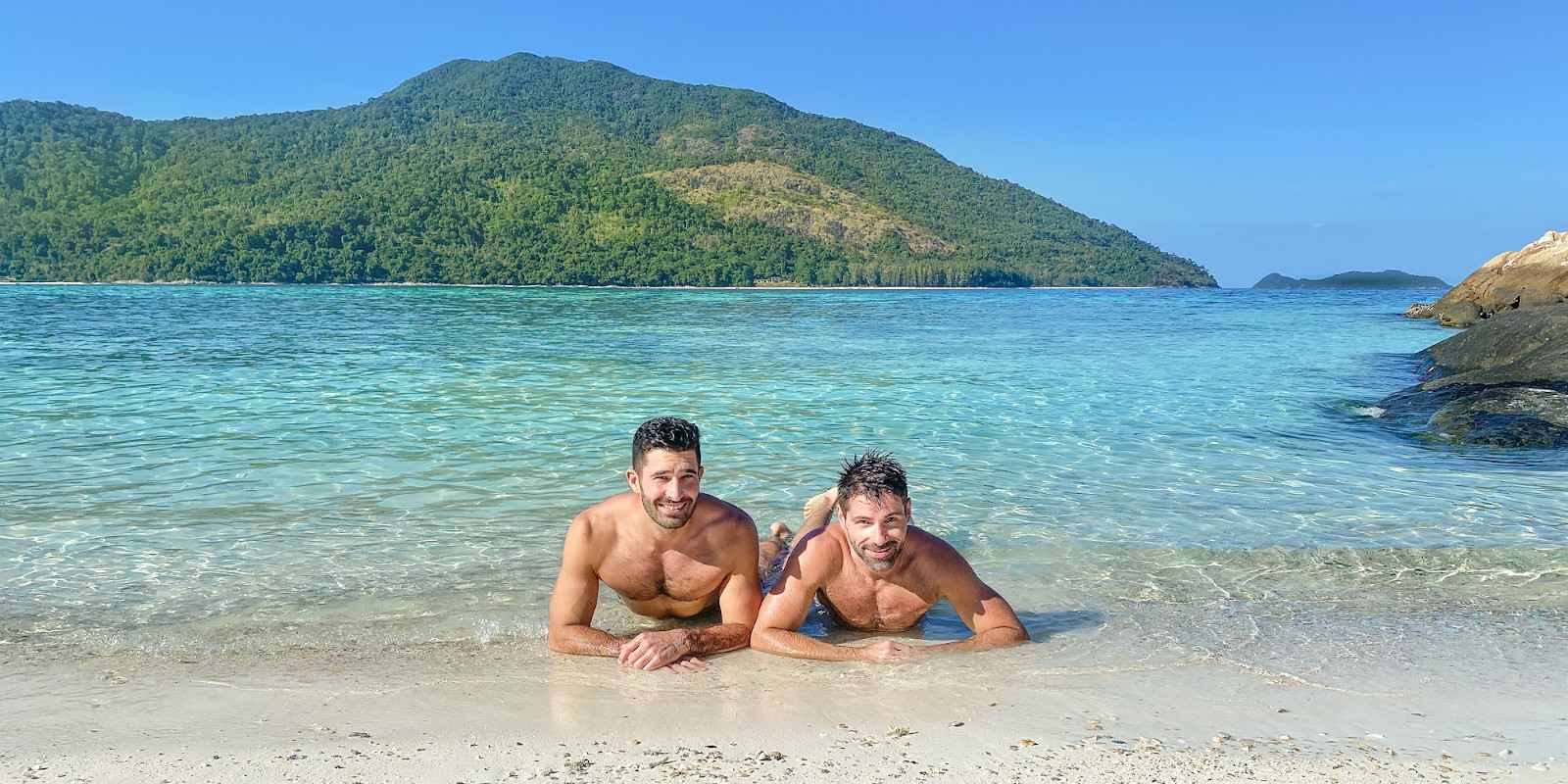 When it comes to gay merriment, Thailand has the TP – the total package. For fabulous nightlife, head to the gay bars of Bangkok. If you want an exotic gay beach party getaway, Phuket Island is for you. If you want a secret romantic hideaway, our top pick is Koh Lipe. For rich culture, head up to Chiang Mai. And if you want it all, do it all!
The queer community of Bangkok celebrates every Thai New Year in April in the style we've become accustomed to – with a huge circuit party full of beautiful and scantily clad boys, of course! G Circuit Songkran takes place over four days in April and is one of Asia's biggest and brightest gay festivals.
But not to be outdone, Bangkok also celebrates the Gregorian New Year (end of December) with the spectacular White Party, a solid week of themed events culminating in a dazzling New Years' Eve extravaganza! We love Thailand and always look for an excuse to return whenever we can.
14. Puerto Rico, USA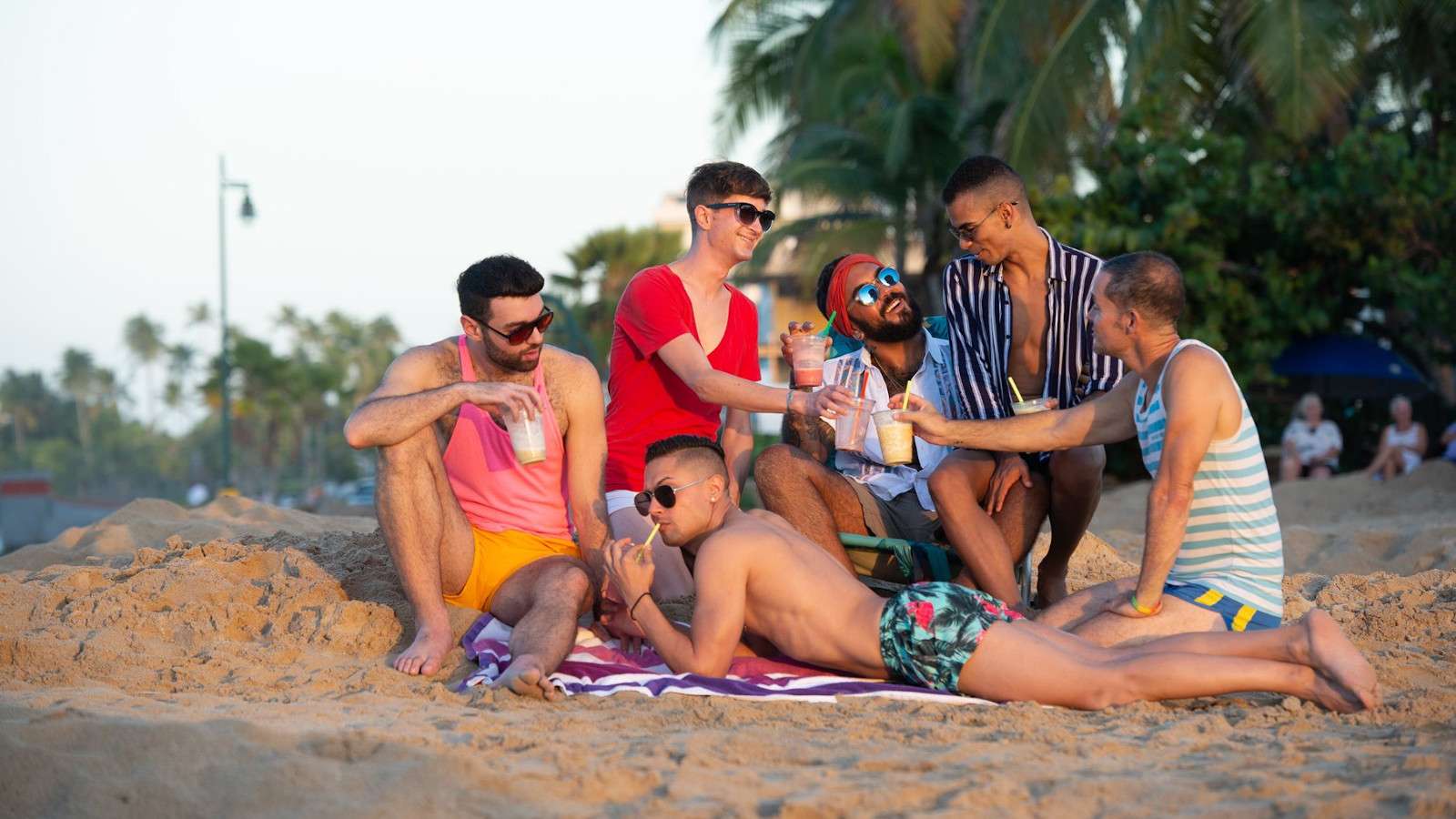 Puerto Rico, baby! When it comes to gayness, Puerto Rico doesn't do anything by halves. This Caribbean island is where some of RuPaul's Drag Race's finest first stepped out on their path to stardom, including Alexis "BAM!" Mateo, Yara Sofia and season 6 fan-favourite April Carrion.
Most of Puerto Rico's gay frolics go down in the capital city of San Juan, home of the island's main Pride festival, which usually takes place on the first weekend of June. Circuit gays won't want to miss the Hydro Caribbean Festival, a sonic tour de force of sparkle and skin that pops off in late July. Finally, the Puerto Rico queer community closes out the year with the wonderful Winter Pride Fest.
15. Sydney, Australia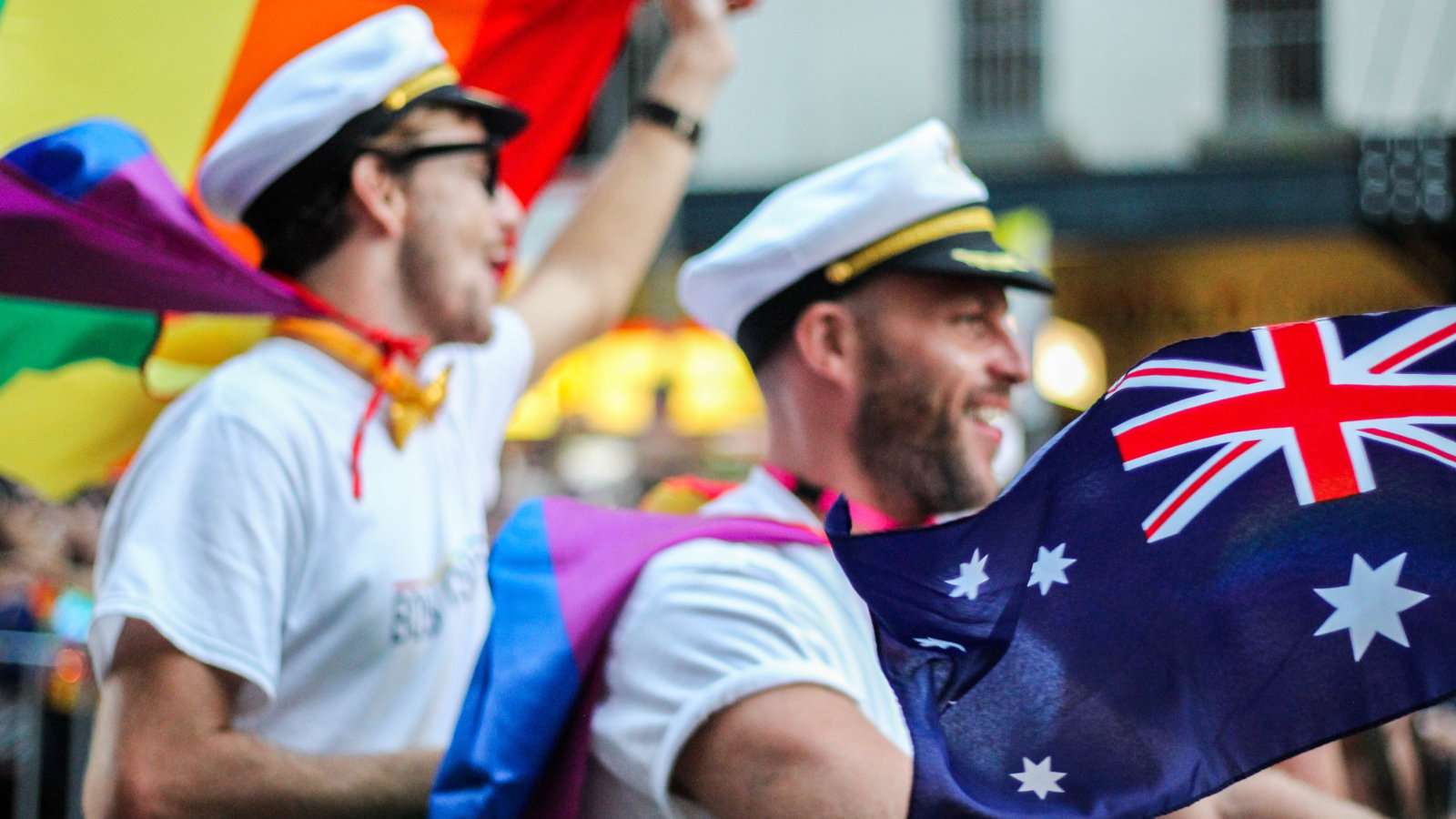 Pack your Aussiebums boys – we're heading down under! Sydney is a shining example of queer acceptance and one of our absolute favourite places to be. Australia is known for being super-LGBTQ-friendly and for the incredible gay nightlife of its main cities. However, Sydney tops them all!
Oxford Street in the suburb of Darlinghurst is where most of the city's gays gather and the site of the world-famous Sydney Gay and Lesbian Mardi Gras, which takes place every March.
Beyond Mardi Gras, Sydney is a city MADE for the gay boys – from the Bondi gay beach, great weather, exciting gay scene…and all those super friendly (and super buff!) Sydney boys… Every night in Sydney is party night as far as the LGBTQ community is concerned. Whenever you decide to visit, you'll be buoyed by the boundless queer energy and surrounded by perfect specimens of men who wouldn't look out of place rescuing drowning beachgoers on Bondi Rescue.
16. Palm Springs, California, USA
The first in our double-bill of great gay destinations in California, Palm Springs is another big US name that's always on the tip of every gay traveller's tongue. It's no surprise that this beautiful desert city is packed out with gay clubs, bars and clothing-optional resorts. Incredibly, it also has a history of being run by an all-LGBTQ city council – we love this!
The Palm Springs White Party kicks off in late October for four solid days of fabulousness. Once you've recovered from that, the town moves swiftly onto Greater Palm Springs Pride. Being in November, this festival is one of the latest Pride events in the season but worry not – Palm Springs is famous for its gorgeous year-round sunshine. Palm Springs is also famous for the Coachella music festival which takes place every April and always attracts a large queer following from across the States.
The gay scene of Palm Springs is also a lot of fun, with some of the friendliest people in the States and fun parties happening each week at Hunters, Trunks and Street Bar.
17. San Francisco, California, USA
Sticking with California for a moment longer, what list of the best vacation spots worth its gay salt would be complete without San Francisco? Those SF gays know how to party, and there's something to suit whichever colour handkerchief you might have poking out of your back pocket.
San Francisco is widely regarded in our community as a "Gay Mecca", and it's easy to see why. The queer vibes run free throughout the city, but the Castro is really where it's at. This is where you'll find San Fran's best gay venues and more "niche" (wink, wink!!) clubs than you can shake a leather paddle at.
Diversity and open-mindedness are the name of the game in SF, and that ideology really shines through at the city's gay events like San Francisco Pride in June and Leather Pride Week in September, concluding with a raucous bonanza of the Folsom Street Fair.
To get a real feel for gay San Francisco, we recommend reading the Armistead Maupin series "Tales of the City", which was made into a Youtube series and now also streaming on Netflix:
18. Taipei, Taiwan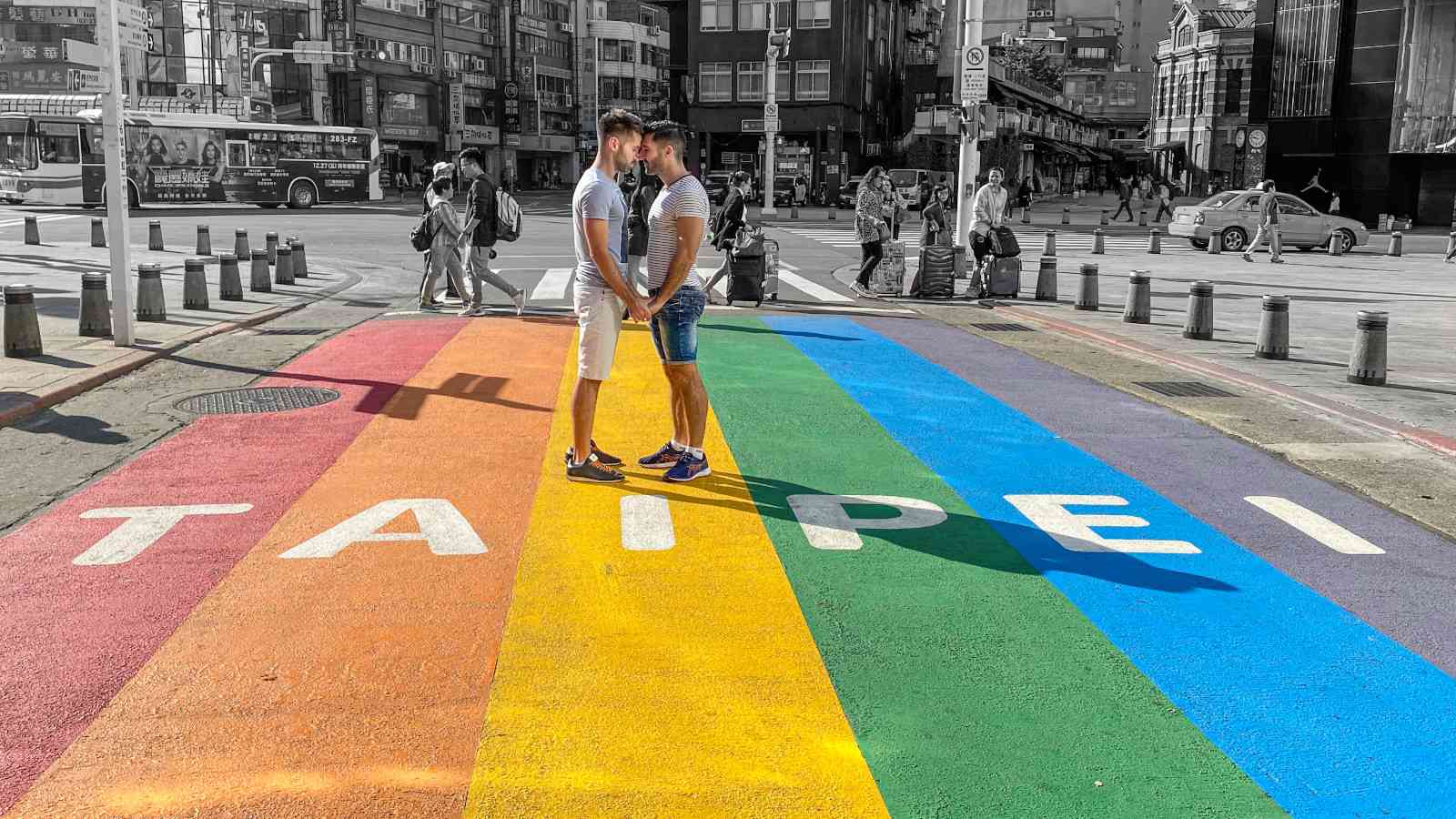 Lady Gaga once sang in Donatella, "Just ask your gay friends their advice before you get a spray tan on holiday in Taipei"! To this day, we still don't really know what she's on about, but we sure do love Taipei – thanks for the tip, Gaga! When it comes to queer freedom in Asia, Taipei is the tea.
Taipei's Ximen Red House area in the Ximending district is absolute heaven; this is where the city's LGBTQ community can live their truth without fear of judgement. The Ximen Red House is also the beating heart of the Taipei gay scene with bars, clubs, drag acts – you name it, it's here, and it's all fabulous!
Every October, gays around the world flock to Taiwan en masse for Taipei Pride. It is the largest queer event in all of Asia attracting crowds of over 200,000. The parade is an eye-popping spectacle of local queer culture, with hot performers showing plenty of skin and no shortage of glitter – and don't get us started on the parties!
19. New Orleans, Louisiana, USA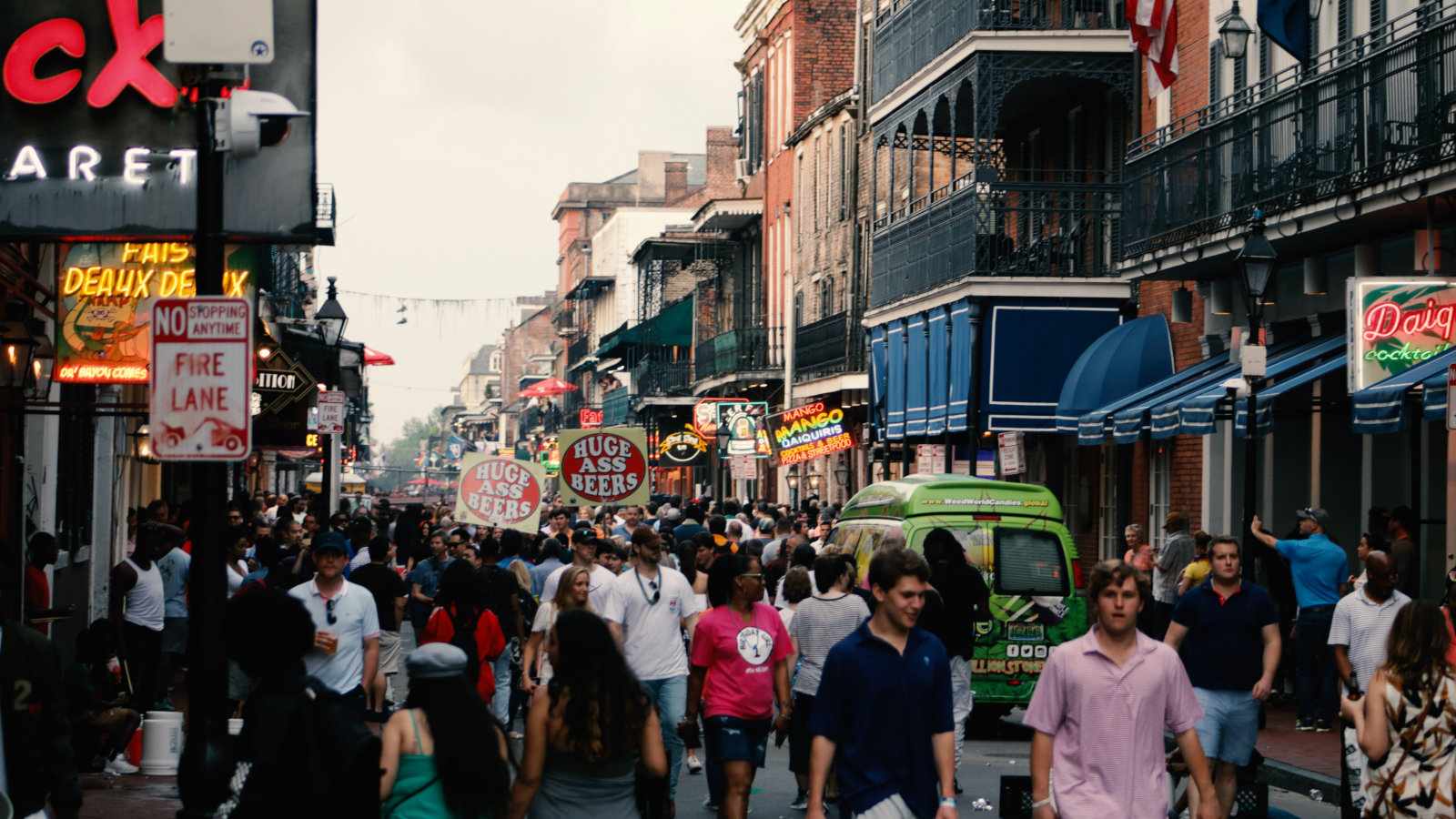 When it comes to holidaying in the United States, New Orleans is one of our favourite cities. Rich with artsy culture and buzzing with queer energy, there's a welcoming vibe of acceptance and love everywhere you go.
The gay nightlife also goes hard; New Orleans' French Quarter is home to some of the most magnificent gay bars and clubs we've ever visited. Whether your idea of a good time is DJs, drag queens, go-go boys or all of the above, New Orleans has you covered.
New Orleans' Pride parade usually takes place in early June and is hugely popular with the American gay community. The official parade doesn't kick off until the evening, with revellers then pouring off the streets into the local gay venues to party all night long – great vibes!
20. Hawaii, USA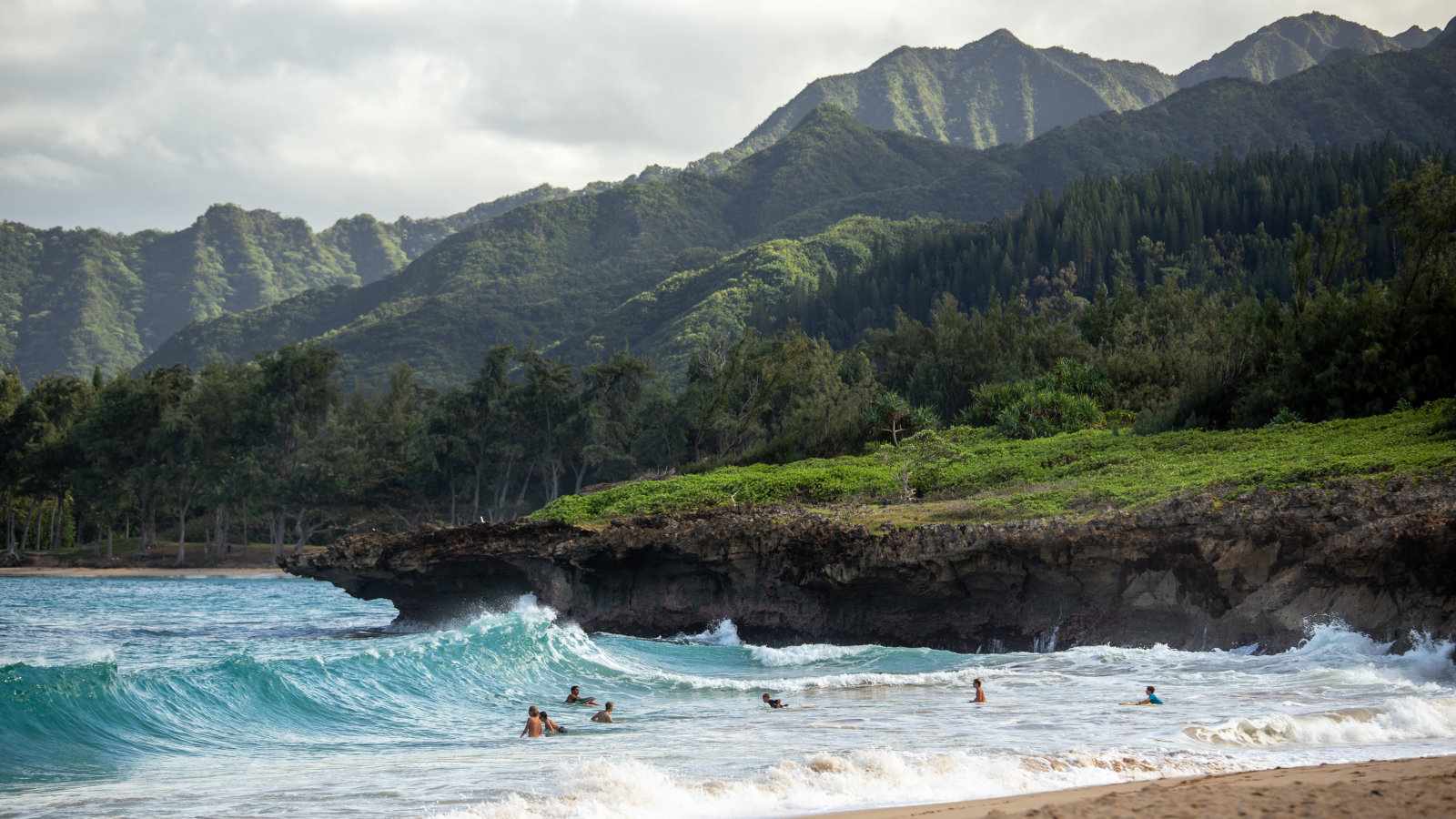 We're closing out our list of the best gay vacation spots in the world with this slice of paradise, where the weather is stunning all year round.
The various islands of Hawaii offer different vacation experiences for gay travellers. Partygoers congregate in the capital of Honolulu, where you'll find Hawaii's best gay venues like Bacchus and Chiko's Tavern. Meanwhile, the island of Maui has a more relaxed, gay-friendly atmosphere, perfect for couples who fancy a little R&R.
Honolulu Pride happens every June and is as fabulously extravagant as you would expect from a state with an aura as bright and colourful as Hawaii. I mean, a sea of tanned hunks wearing leis and wanting to get laid – what's not to love about that?
---