Thailand is blessed with exotic beaches with crystalline waters, lush mountains and flamboyant temples. This country overflows with pieces of paradise and one of them is called Chiang Mai.
This well-preserved city is full of treasures and here are six of the numerous amazing things to see, do and taste in Chiang Mai.
1. Discover the old city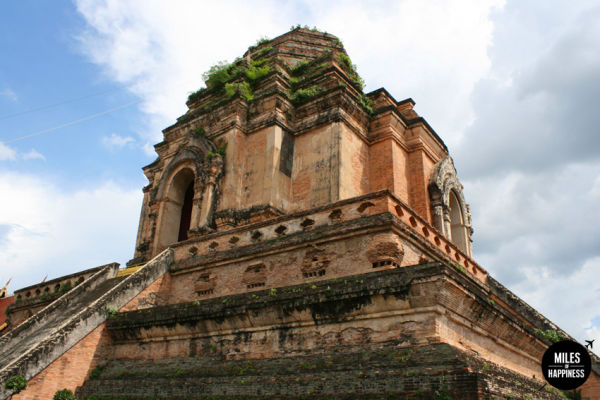 Chiang Mai's famous temples reside in the historic old city. You can spend a day strolling from a temple to another, discovering narrow charming streets, tiny temples, stunning spas, great juice bars…
Our recommendations: Wat Chedi Luang (picture) and Wat Inthakhin Saduemuang. Don't forget to dress modestly, with covered shoulders and knees.
2. Kiss an elephant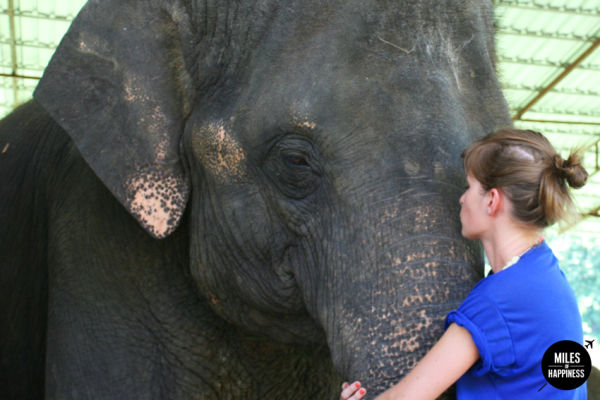 Become a pachyderm devotee and spend a day feeding, washing and brushing an elephant. There are lots of different elephant camps in Chiang Mai's area where you can take an elephant ride. The chance to get up close and personal with an elephant is a unique experience.
An absolutely must-do for animal lovers, adventure lovers, thrill seekers and just about anyone who isn't scared of heights.
3. Take a cooking class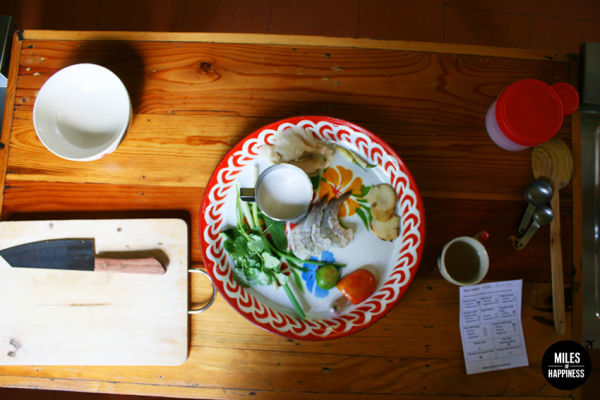 The highlight of my trip in Thailand was a cooking class…surprise surprise: a French who loves food.
You start the day at the local market, picking many appetising ingredients with the teacher. Then you discover a beautiful farm in the middle of nowhere where the cooking school is based and cook some amazing flavours you've never tasted before.
It was a wonderful day. We cooked many delicious dishes and of course ate them all.
4. Visit the White Temple or Wat Rong Khun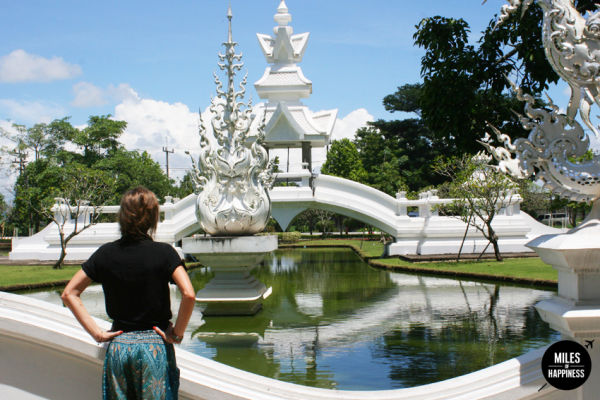 Spend a day strolling in the garden of the White Temple, visiting each different part and enjoy a green coconut with the view on the temple at sunset.
If you can avoid the tours, it's much better. All the buses come in the same time. Once they're gone, you pretty much have the temple for yourself.
And it makes a huge difference.
5. Have a chat with a Monk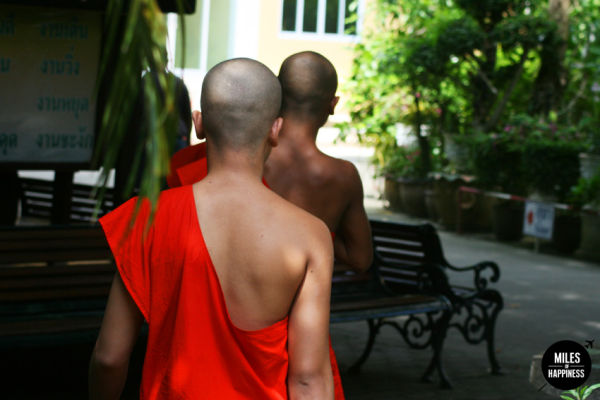 How many times in your life you have you had the opportunity to sit and talk with a Monk?
They are keen to practise and improve their English and the tourists are curious about their lifestyle and beliefs
Wat Chedi Luang has a table under a shady tree where monks gather to chat with members of the public from 9am to 6pm daily.
6. Shop at the Sunday Walking Street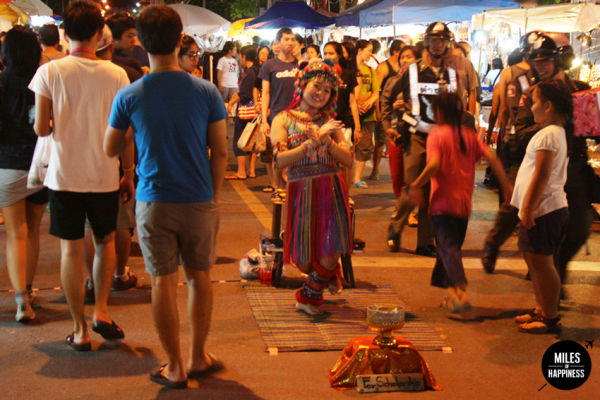 Every Sunday, the Sunday Walking Street of Chiang Mai is full of artists, dancers, musicians, masseurs, craftsmen and obviously tourists.
You'll find everything you need and don't need here, from delicious street food to really cheap jewellery, creative gifts, and $3 massages.
If you have the chance to be in Chiang Mai on a Sunday, it's a great way to end the day.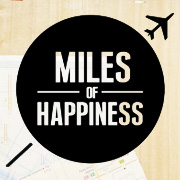 Marie Pottiez is the author & illustrator behind Miles of Happiness. Curious of everything, she has an unquenchable thirst for discovery and sharing.
Originally from Provence (France), she lived in Belgium, New Zealand and Indonesia, before settling down in Hong Kong in 2014. She spends as much time as possible traveling throughout Asia, discovering new pieces of paradise all year long.
You can follow her adventures on:
For more, check out our favourite things to do in Chiang Mai and watch our video Thailand travel video and enjoy our underwater adventures as we island hopped through this beautiful country:
This guest post is contributed by Marie, founder of the travel and lifestyle blog Miles of Happiness:
Happy travels are safe travels
We recommend you always take out travel insurance before your next vacation. What happens if you suffer from illness, injury, theft or a cancellation? With travel insurance, you can have peace of mind and not worry. We love World Nomads travel insurance and have been using it for years. Their comprehensive coverage is second to none and their online claims process is very user friendly.
Some of the links in this post are affiliate links. This means that if you book your accommodation, an activity or your insurance, we'll earn a small commission. There is never an extra cost to you for using these links and it helps us keep the site going.