In this interview with Saroj from Bangkok, he tells us all about gay life in Thailand and what the gay scene there is like.
"Guys you've been to so many countries in the world, you must have a favourite?"
Oh, we sure do! There are of course many places we'd go back to in a heartbeat, but if we had to pick just one – Thailand!
Thailand has it all, amazing beaches, a rich cultural fabric to discover, delicious Thai food, and most of all, it is very gay friendly! Bangkok, in particular, has a fantastic gay scene – in our opinion, one of the best in the world. Whilst Thailand has positioned itself to become one of Asia's leading destinations for LGBTQ travelers, we wanted to learn more about what gay life is really like from a local's perspective.
We met cutie photographer, Saroj, in Bangkok, who gave us his perspective of what gay life in Thailand is really like and what it was like growing up gay there. Read his story right here:
Sawasdee krap Saroj, please introduce yourself:
Hi guys, my name is Saroj Kunatanad. My friends call me "Ark". I am 33 years old, born and raised in Bangkok. I grew up in Bobea, which is in the old town area of Bangkok, near Chinatown and the infamous Khao San Road.
I am a freelance video director, photographer and also a recent Mr Gay Thailand participant. I also love traveling and try to make as many trips when I can, which ties in nicely with my photography.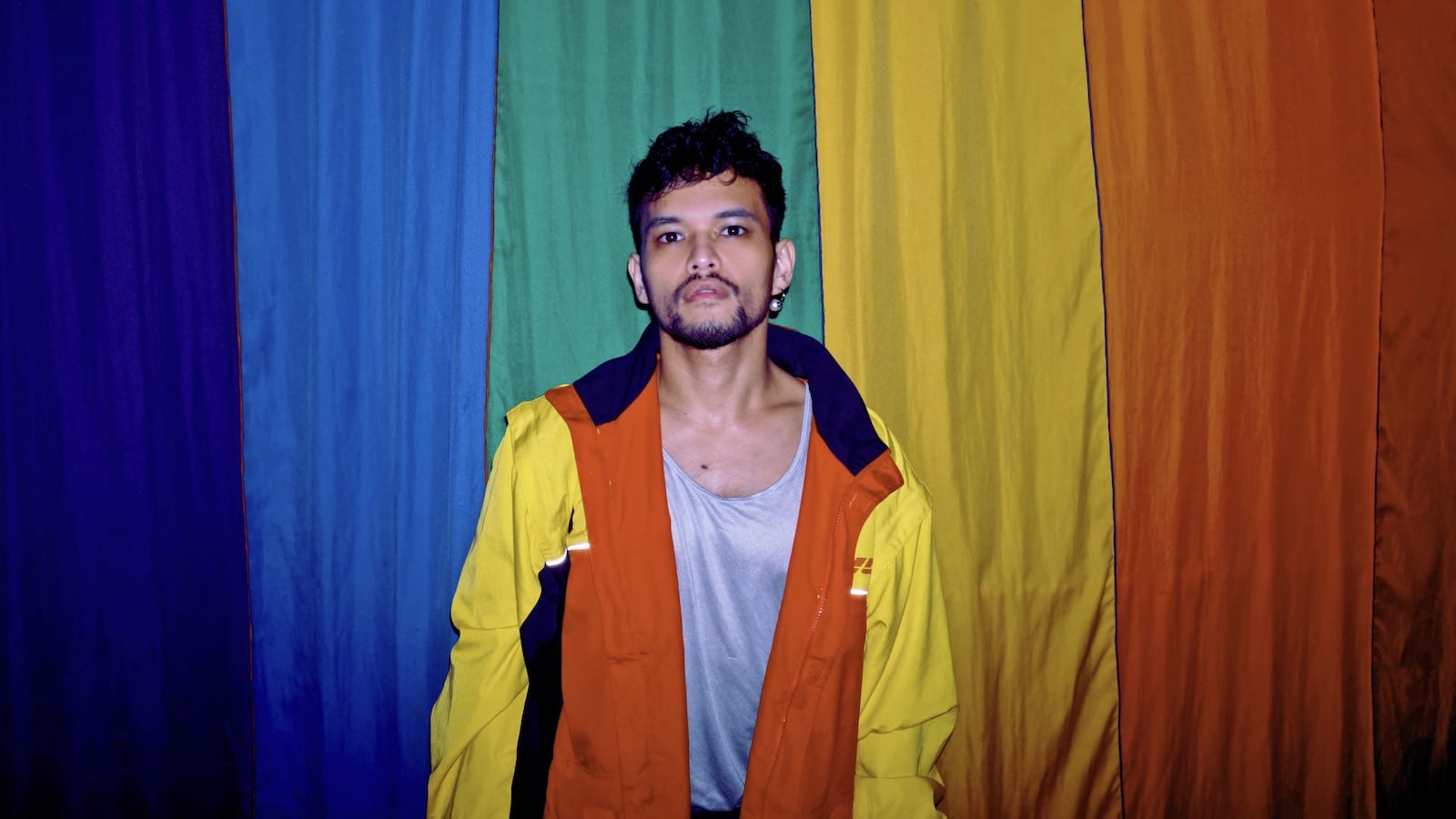 Are you openly gay?
Yes very much so. I've always been and never really needed to have a sit down "coming out" moment to my friends or family. My mother and sister always knew, but it was more of a shock to my late father. When I was 14, my father found a gay adult DVD in my bedroom. I was at school at the time and my sister messaged me to warn me. When he got back home, he said nothing about it at all, and life simply continued.
Fast forward a few years when I got my confirmation letter accepting me into an Art School. I was so excited and proud of myself. But when I told my father, he said that he did not want me to go. His reaction when I questioned him about it was simply, "Are you a faggot or something!?" I said nothing, ignored him, looked away and packed up my bags to leave the house. He calmed down and asked me to stay and life continued as if nothing ever happened. Since that moment he never said anything about me being gay ever again.
Just before he passed away in December 2019, I managed to have a final conversation with him. I apologised to him that I couldn't be what he wanted me to be. His reply was so sweet, words which I will never forget: he told me that he simply did not want me to have a miserable life growing up, because back when he young, there were no (positive) gay role models at all. He just wanted me to be happy in life. I told him I was, and he smiled. We made amends and said our goodbyes.
At my father's funeral, I invited a lot of gay friends. My mother turned round to me and for the first time made a reference about me being gay by simply asking: "So Saroj, which one of these beautiful guys is your boyfriend?" I blushed bright red, burst into laughter and told her "None of them mom – I'm single!"…Mom always knows eh?
What was it like growing up gay in Bangkok?
For me, it was generally ok as I was never too girly acting or flamboyant in public. When I was growing up, homophobia was certainly more prevalent in Thailand, but mainly because people used to think that being gay meant that you wanted to dress up like a girl. The spread of HIV/AIDS in the 1990s around the world also created a lot of stigma towards the LGBTQ community in Thailand, which did not help.
However, it is constantly getting easier, especially over the past decade as we've had more positive gay role models in the media, and LGBTQ issues are talked about more openly in the press than ever before. This is so important because it helps to normalise us and has created a more tolerant and open-minded generation of Millennials.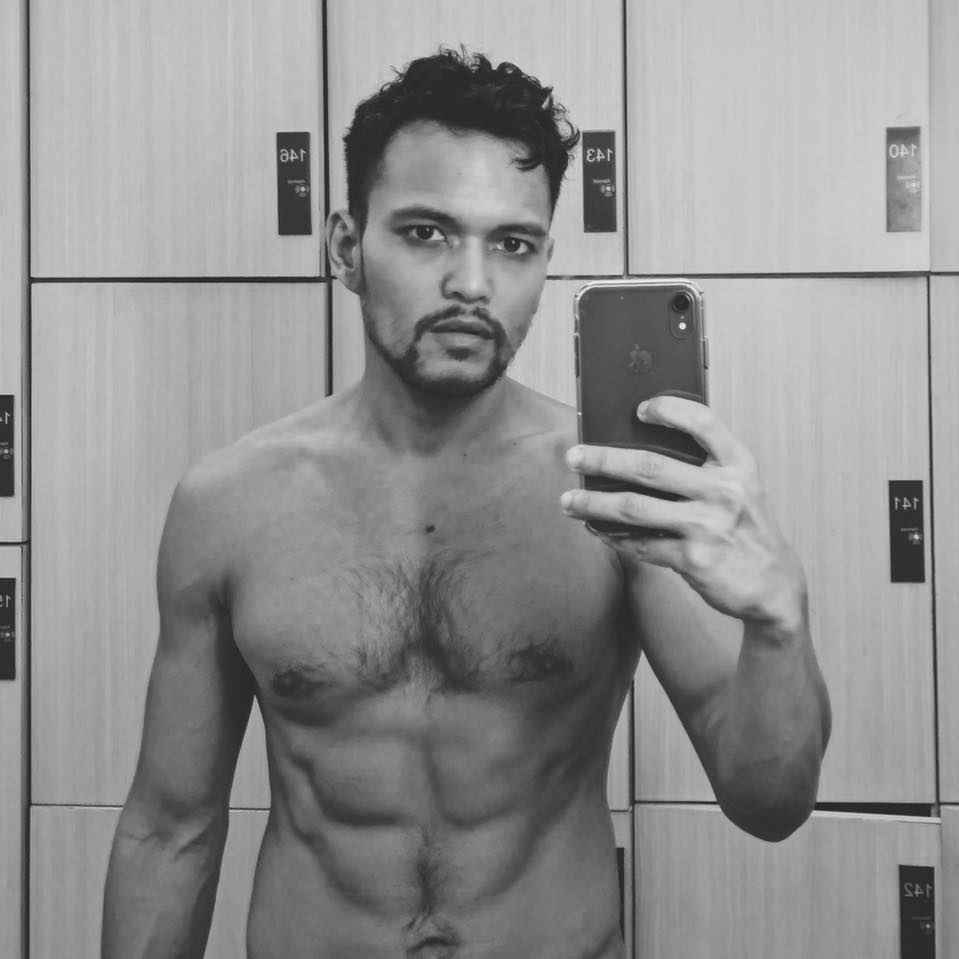 Did you ever experience any homophobia or bullying growing up?
I am lucky that I personally never experienced any homophobia growing up. However, at High School, I always felt isolated because it was such a heteronormative environment, with little understanding or discussion about homosexuality. The concept of what a gay man is was very unclear. There were no gay role models and we never discussed LGBTQ issues in class, so I always used to seek this out elsewhere – usually by dating older gay men.
There was one time where I was sort of victimised for being gay: I was outed at school by a guy I was secretly in love with. After I told him I had strong feelings for him, he responded by telling the entire school! Whilst this wasn't exactly "bullying", it did feel like my 'coming out' moment was taken away from me.
As a result, for the remainder of my school years, I always felt like I didn't fit into any groups, which was when I discovered art. The arty kids didn't care about me being a queer and never passed judgment, so we got on very well together!
How did you meet guys growing up?
Dating when I was a young gay boy was a lot different from what it is today! Back then, we didn't have Grindr, Hornet, Tinder or Scruff. I would meet guys at the bars, clubs or at my gym. It was all down to the "the looking game". If he looked at me and I caught his eye, we would then follow each other and see where that would take us!
The gay dating apps have had a huge impact on the gay scene and how we date in today's world. For one, they've caused the outdoor cruising spaces to completely disappear which were super popular before Grindr existed. Places like Lumpini Park in Silom for example used to be a notorious cruising ground, but not anymore.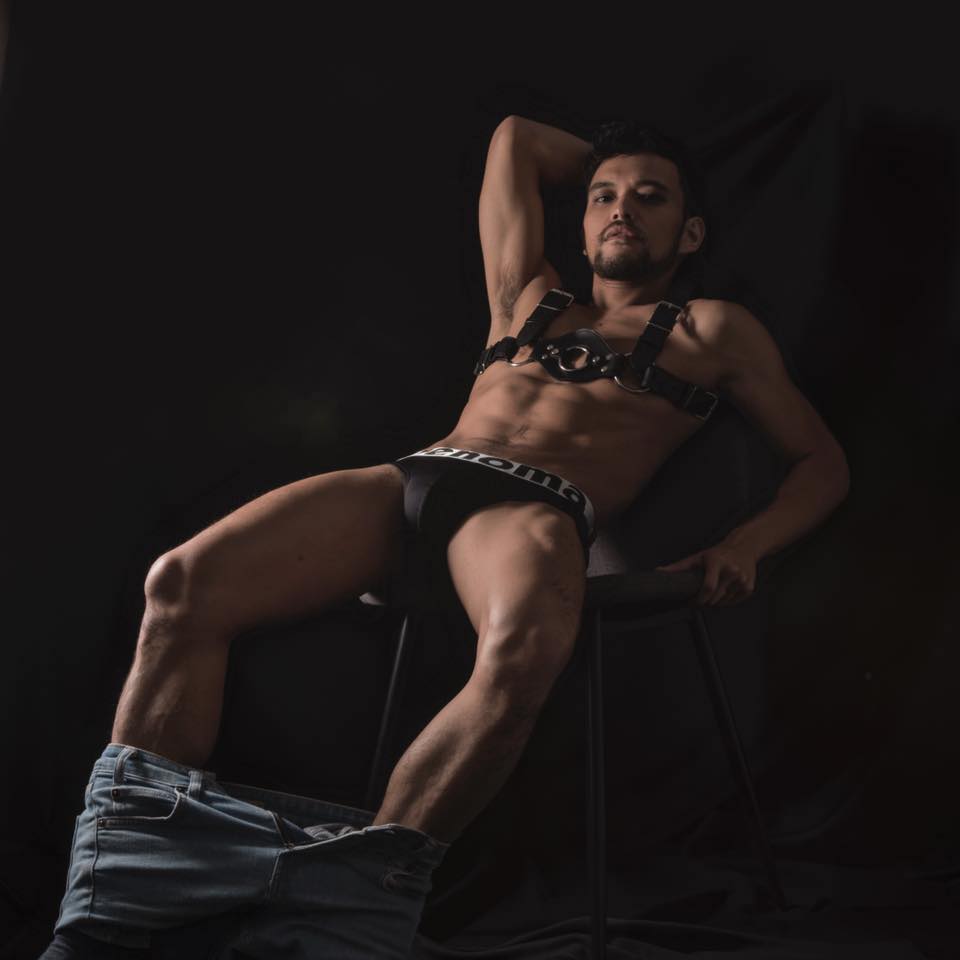 Which places in Thailand do you recommend gay travelers visit?
It depends on what you're looking for, but the great thing about Thailand is that it offers everything!
Bangkok is the ultimate destination. We have a terrific gay scene. It's also very real, messy, exciting and crazy! Whether you're looking for crazy parties, luxury spas, beautiful temples or world-class shopping malls, Bangkok ticks all the boxes.
Phuket is a popular gay beach party destination in Thailand. It's like Bangkok, but on a much smaller scale, and by the seaside. Patong is the gay hub of the gay scene in Phuket, where the gay bars/clubs like "Zag" and "Boat Bar" can be found. It's also a good base to visit the islands of the Andaman Sea, like Koh Phi Phi (the famous one featured in the Leonardo DiCaprio movie – "The Beach").
Chiang Mai is the cultural hub of Thailand. This is where you should come to learn more about Buddhism. Chiang Mai is famous for having over 300 Buddhist temples (also called "wats") scattered throughout the city. You can meet monks in many of these temples who will bless you. I also recommend seeing the alms-giving ceremonies (called "tak bat") – an ancient Buddhist tradition that takes place at dawn (around 6/7am) every day, where locals give food to monks as a way to get merit.
I also love Chiang Mai because it is surrounded by mountains and stunning scenery, which is perfect for hiking, mountain biking and clean air living! I try to come here every few months to "detox". And a bonus, Chiang Mai also has a cool (albeit small) gay scene to check out with hangouts like "Adam's Apple" and "Secrets Bar".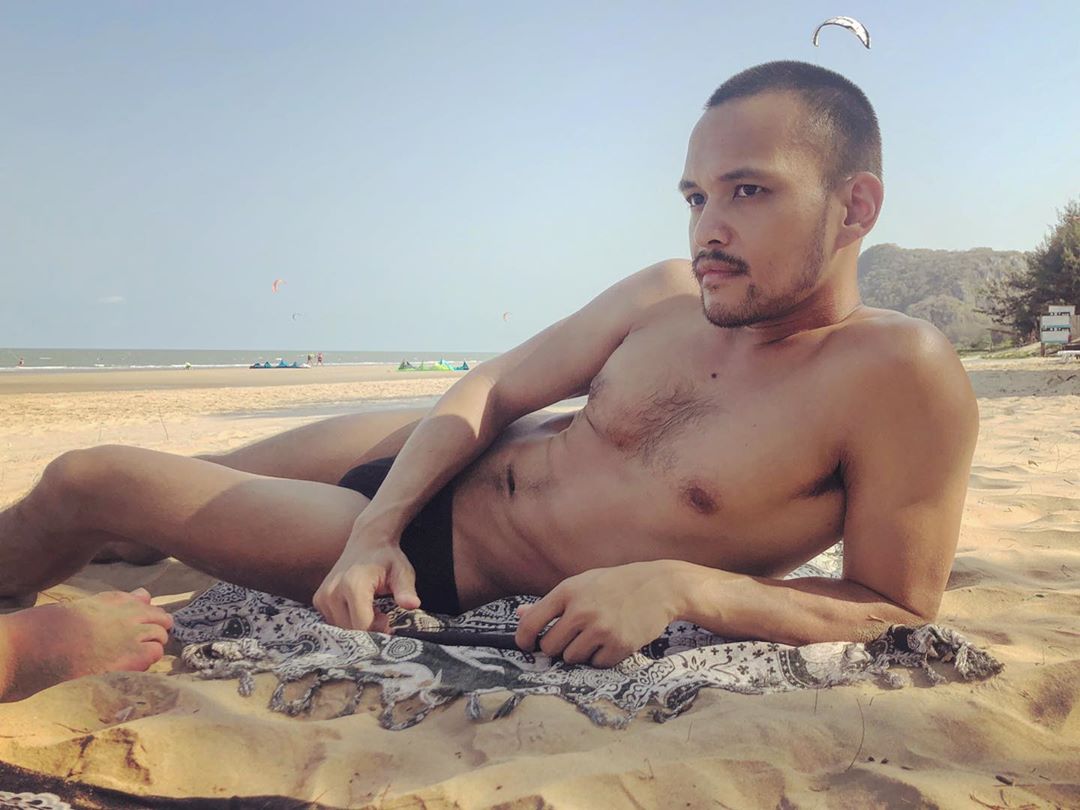 Which is your favourite beach in Thailand?
I love Railey Beach in Krabi. The landscape surrounding it is unique and so picturesque, with striking limestone cliff formations around it. It is cut off from the mainland because of the large cliff formations so you can only access it via a 20-minute boat ride. I've yet to see any other place in the world that is like Railey Beach.
I also love it because those pretty limestone cliffs attract lots of hot rock climbing boys from all around the world 🙂
However, Railey Beach is so popular that it can get super busy during the high season (November to March), particularly during the Chinese New Year, which is usually in mid-February. My advice is to come during the low "rainy season", June to September. The weather is still very hot but you'll have the beach almost entirely to yourself.
Why do you think Thailand is so gay friendly compared to other countries in Asia?
Thailand has always been welcoming to LGBTQ travelers. I put this down to the fact that we respect every human being equally, regardless of their background, ethnicity, religion, or preference. In Thai culture, we are strongly opposed to violence. We are a very peaceful people. Tolerance is at the heart of Buddhism, which is part of the core fabric of our society.
Yes, we still have a way to go with LGBTQ rights, especially in relation to marriage equality, especially when compared to West Europe and North America. However, by Asian standards, we are famous for being a gay haven, where you can be who you want to be without fear of being victimised or arrested.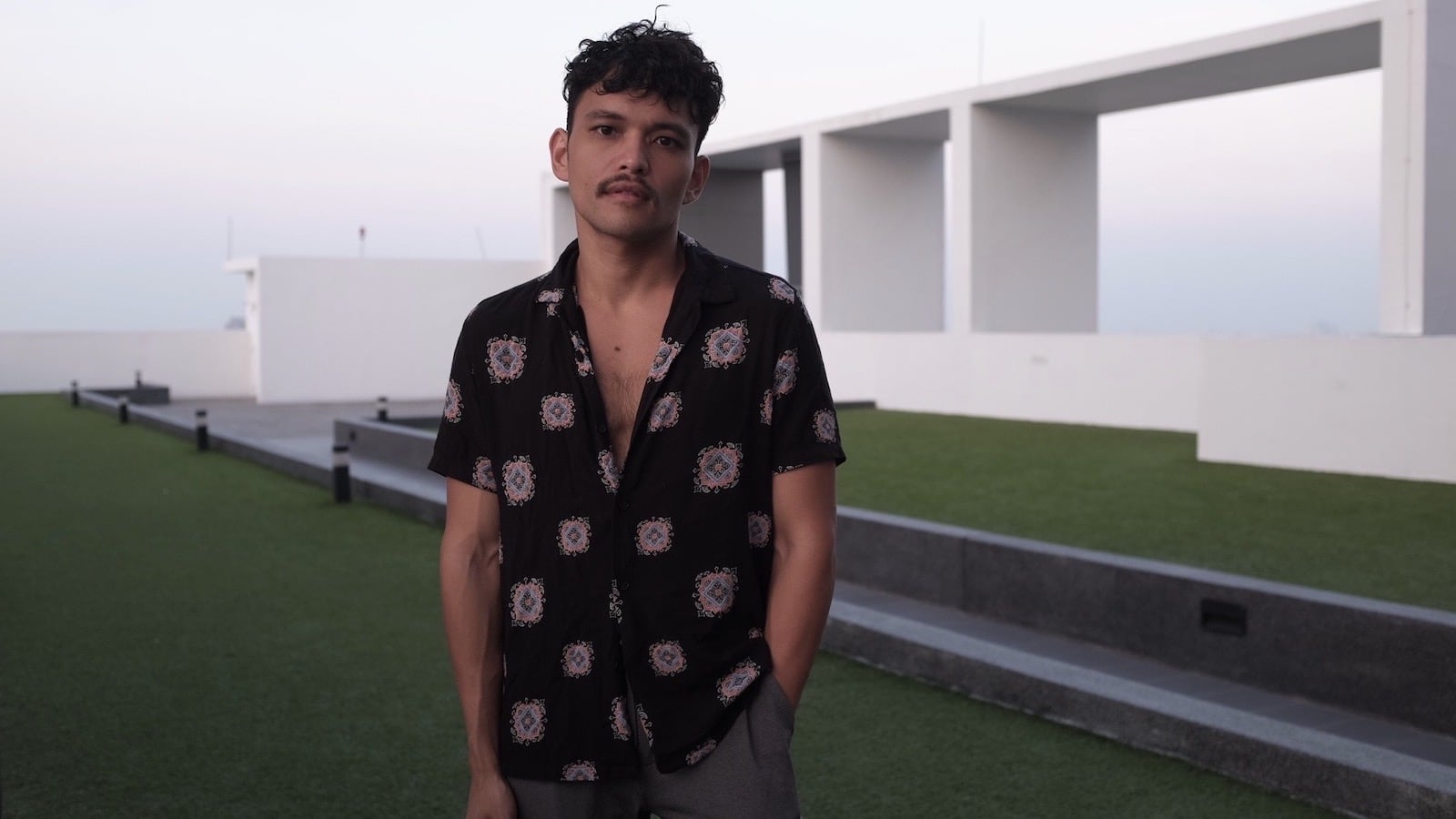 Which are your favourite places in Bangkok to go for a gay night out?
I love the gay scene of Silom Soi 4. Stranger is my favourite bar to hang out. I love the music they play as well as the drag shows. Since Drag Race Thailand started in 2018, Stranger Bar has become the #1 gay hangout in Bangkok because all the famous drag queens frequently hang out and perform here. Many of my friends work or DJ here, so it's like one big happy family for me.
In terms of gay clubs, I love DJ Station, which is just around the corner at Silom Soi 2. In my opinion, it's the hottest gay club in Bangkok. They've just completed a big refurb, turning the entire road (of Silom Soi 2) into one big gay entertainment complex with DJ Station and several bars and chillout areas.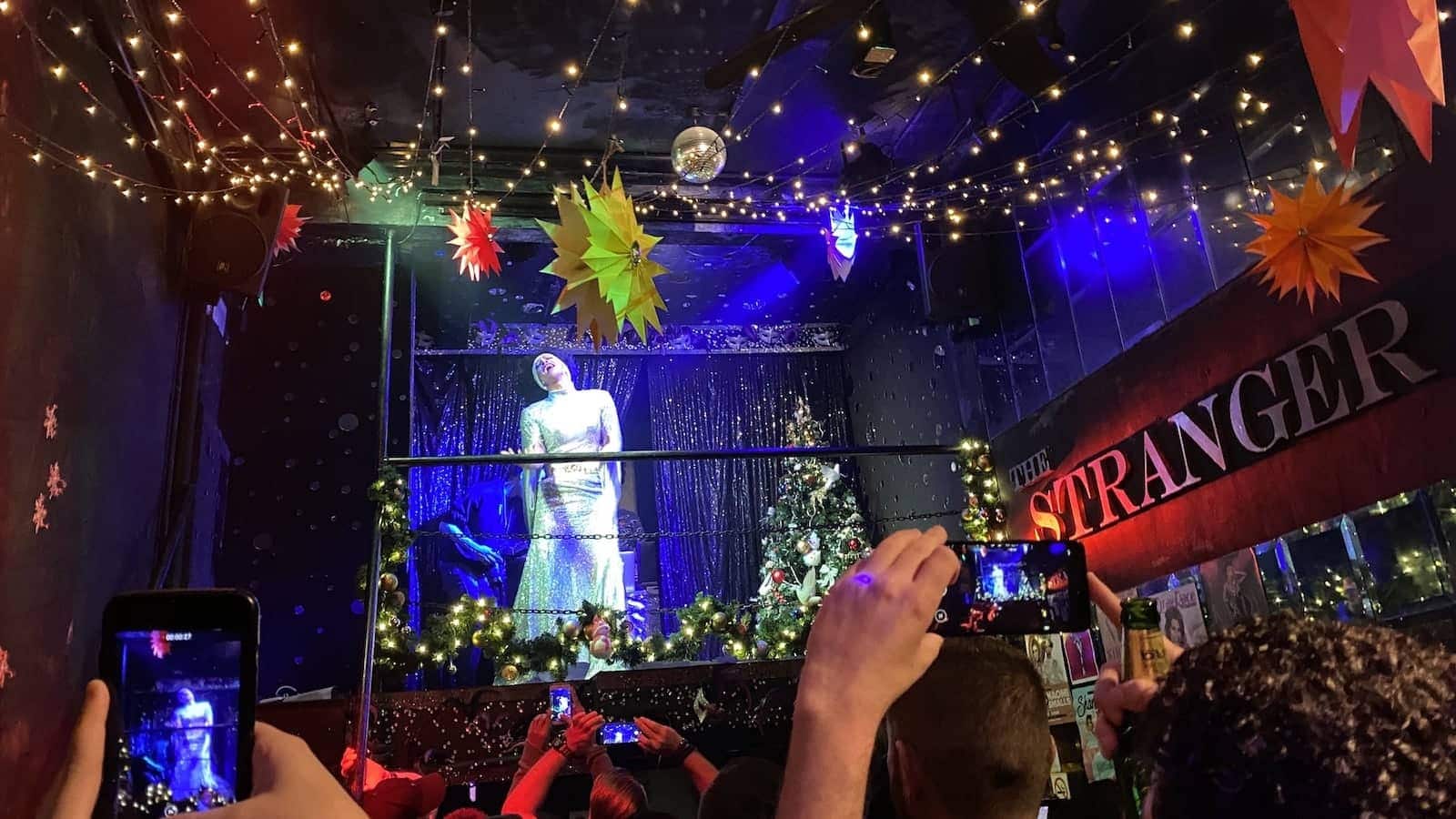 Where would you take a date for a romantic weekend?
Chinatown! This is one of my favorite places in Bangkok. It has lots of hidden places just by the river, full of history and stories, which I love to show off on dates I bring here. This is the area I grew up in and know it well.
I would then take my date to my favorite spa, the Yunomori Japanese Onsen. It is beautiful as well as being the perfect place to relax, destress and detoxify. It's not a gay sauna in any way, simply a traditional Japanese onsen, where men and women are separated into two areas, and you bathe in different heated baths. I find it to be a romantic and sensual experience.
My date would finish with a delicious home-cooked meal just for the two of us – I love cooking and am super proud of my curries!
What are the best ways for gay travelers to meet gay locals in Thailand?
The best way is to head to Silom Soi 4, to a bar like Stranger. We love meeting foreigners – believe me, you'll feel very welcome there and quickly make lots of local friends!
Otherwise, the gay dating apps, in particular, Grindr, are very popular in Bangkok. I personally prefer using Instagram and Tinder for meeting and connecting with people.
Is it easy to get PrEP in Bangkok?
Yes very much! We have an excellent health system that supports the LGBTQ community and makes it easy to have PrEP available. One of the best gay clinics in Bangkok is Pulse. This is where I go to get my PrEP supply.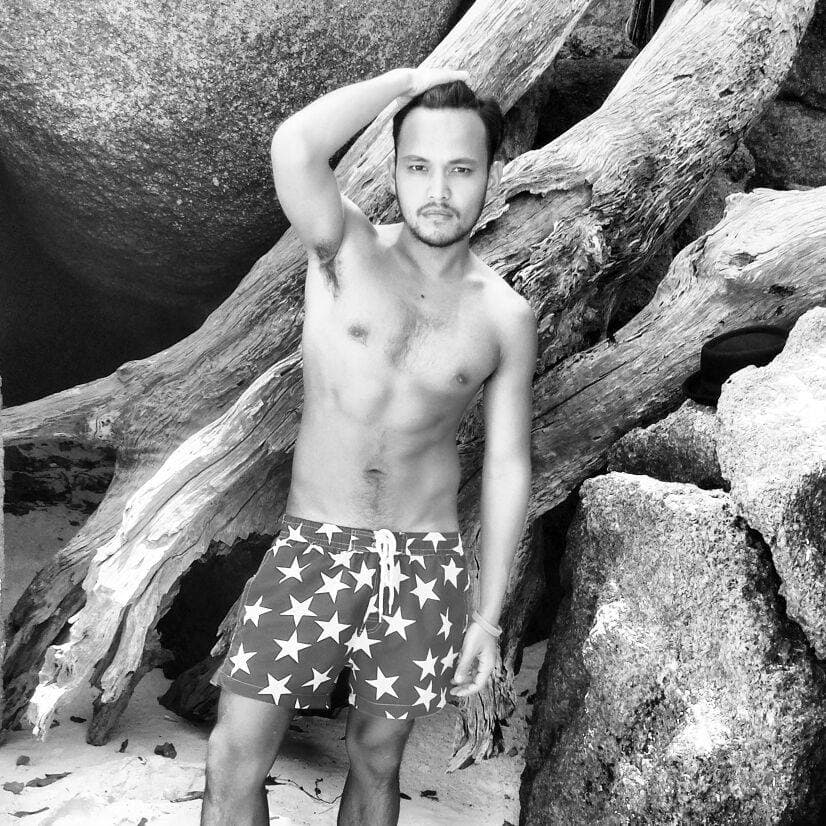 Which are the best gay events in Thailand?
During the Songkran festival, (the Buddhist new year in mid-April), we have the gCircuit Festival, which includes a mix of pool parties, bear parties, and more. This is one of the biggest gay parties in Asia. It's huge – thousands of gays come here from all around the world to party. The same company that runs gCircuit also organises the big Circuit parties in Pattaya in June as well as the White Party events in Bangkok between Christmas and New Year's.
Another gay event in Thailand I love is "Trasher Bangkok". These are super fun dress-up costume parties. It tends to be more of a mixed crowd, though recently it has become popular with younger gay guys.
In terms of official annual Pride events, Bangkok is sadly lacking. There are however unofficial private "Pride" events organised by the Bangkok Rainbow Organisation, such as the Pride Cruise in December and Pattaya International Pride in February. Otherwise, the main Pride events to look out for in Thailand are Phuket Pride in April and Chiang Mai Pride in February.
What was it like entering the Mr Gay Thailand competition?
It was a lot of fun, super stressful, but exciting – something I will always look back on with a great deal of pride!
I entered the Mr Gay World Thailand 2020 competition at a time in my life when I was looking to make a difference in life and have a positive impact within our LGBTQ community. As a recovering drug addict, I know how difficult drug abuse is, particularly chems in the gay community. I have been clean and sober now for almost 7 years. It has not been an easy journey at all, but I was able to power through it because I had the right support and positive energy around me.
I wanted to relay my story to help others in the same position, but most importantly of all, to remove the stigma surrounding it. I, therefore, used my platform during the Mr Gay World Thailand 2020 event to publicise my message, hoping that other gay kids going through a similar experience could identify and be inspired by someone who also went through the same, but managed to recover. I wanted to be a beacon of hope to these kids to show 'Yes it can, and will get better!'
The Mr Gay World Thailand is at its core a beauty pageant event, but this only represents 50% of what it's all about. The other 50% is about social work. It is an NGO base, largely funded and run by LGBTQ organisations, social workers and activists.
Overall, my message hit its mark and I was awarded the 'Best Social Campaign'. I also got a ton of messages from young gay guys saying how touched they were by my open and honest campaign and that it inspired them to turn over a new leaf and seek rehab. Simply receiving these messages was what made the whole thing such a rewarding experience!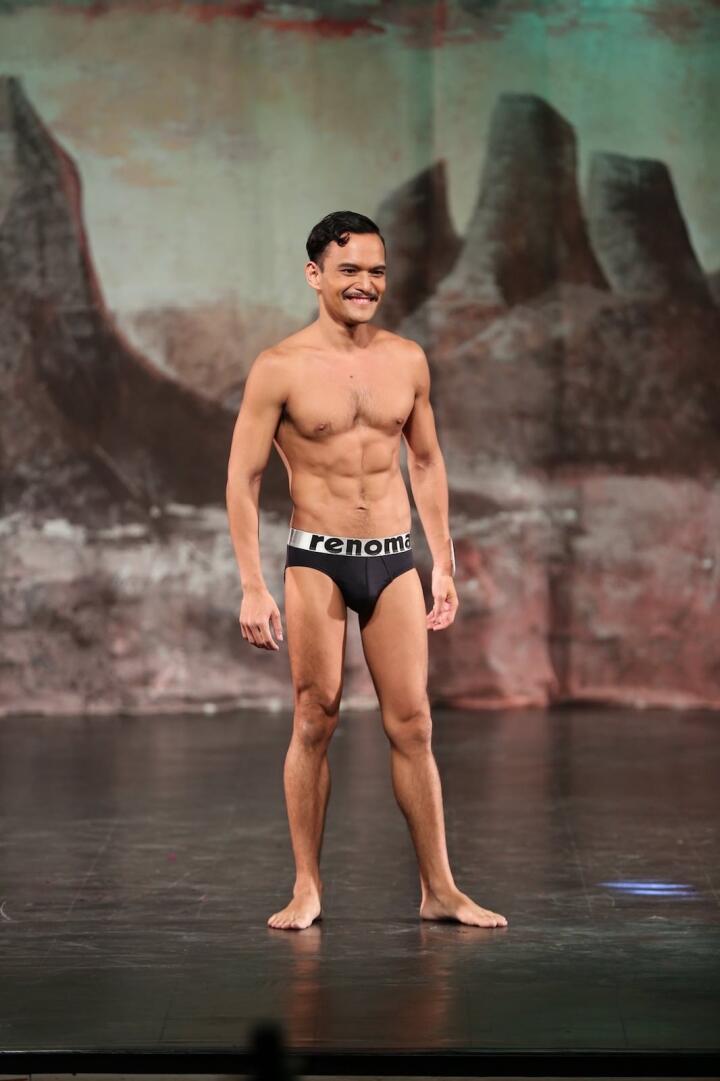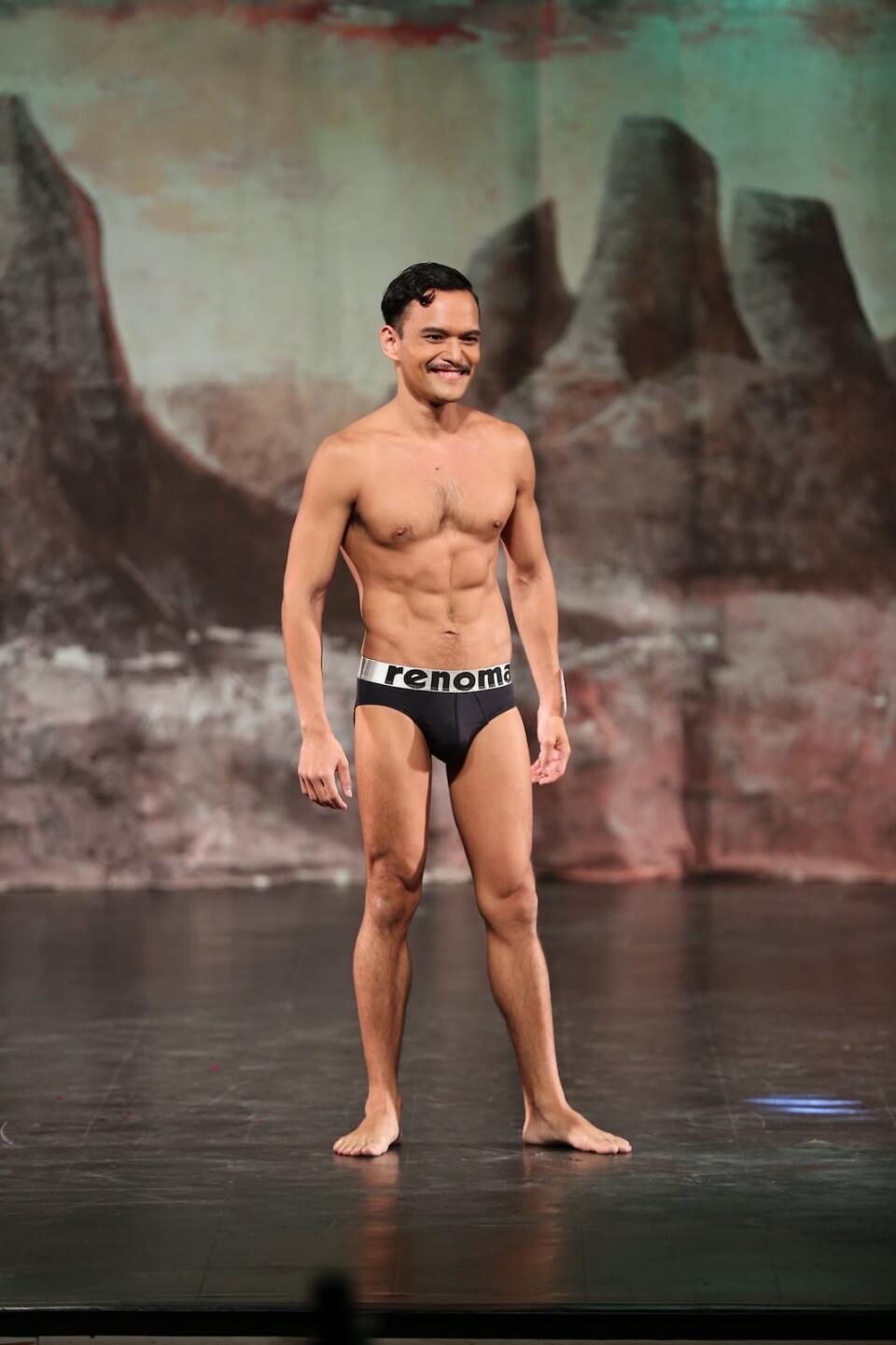 What's next for the LGBTQ community of Thailand?
The big issue our Thai LGBTQ community is fighting and lobbying for at the moment is marriage equality. We will have civil unions soon, which is a step in the right direction, but we still have some way to go before a gay marriage law is passed. The key thing is that we need to make sure everyone understands that our rights are just as important as everyone else's – we are not second-class citizens! It is a long journey but we are slowly getting there…
To see more of Saroj and connect with him check out his Instagram.
---