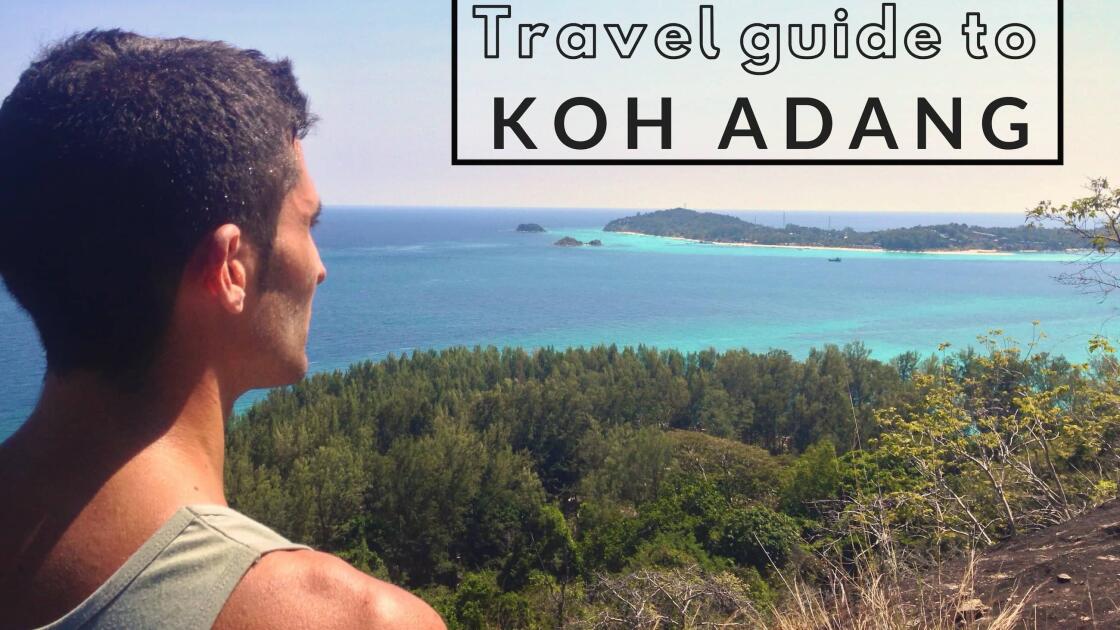 Unspoilt and untouched by mass tourism, Koh Adang is how most islands in Thailand used to be 25 years ago.
It is the largest island of the Adang Archipelago, which forms part of the Koh Tarutao National Marine Park. It is also the antithesis of busy Koh Lipe located just opposite: secluded, unspoilt and peaceful.
We love visiting this part of Thailand because on the one hand it offers all the touristic options you need for a comfortable holiday on Koh Lipe, whilst at the same time you find gems like Koh Adang.
The Adang-Rawi Archipelago
Adang is part of the Tarutato National Marine Park in southwest Thailand close to the Malaysian border. Within this national park there are two groups of islands: Tarutao and Adang-Rawi. The Adang-Rawi group consists of Koh Lipe, Koh Adang, Ko Rawi, Koh Butang and Koh Lek.
Koh Lipe is the only island in this archipelago that has been allowed to develop for mass tourism, with many restaurants, hotels, resorts, bars, agencies and more.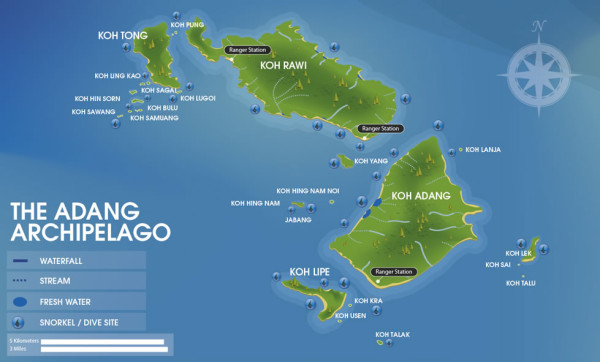 Although Koh Lipe has managed to avoid the problems caused by mass tourism in Thai islands, during peak periods like the Chinese New Year, it can become extremely busy, and quite claustrophobic.
Koh Adang on the other hand is the total opposite: remote, underdeveloped and peaceful. It is the ideal respite from the heaving crowds on Koh Lipe, yet only 5-10 minutes away by tail boat.
How to get to Koh Adang
You can only reach Koh Adang by tail boat from Koh Lipe. Simply head to one of the main beaches on Koh Lipe and ask one of the tail boat owners there to take you. When we visited, we paid 100 bahts ($3/£2) per person each way and the journey took around 5-10 minutes.
For the return, there are always a few tail boats hanging around by the Ranger Station on Koh Adang waiting to take people back to Koh Lipe. However, you should check this before leaving Koh Lipe as it will depend on how strong the tide is.
Warning: do not try to swim back from Koh Adang to Loh Lipe. Whilst it may seem doable, the current can sometimes get so strong that it can whisk you out into the open sea!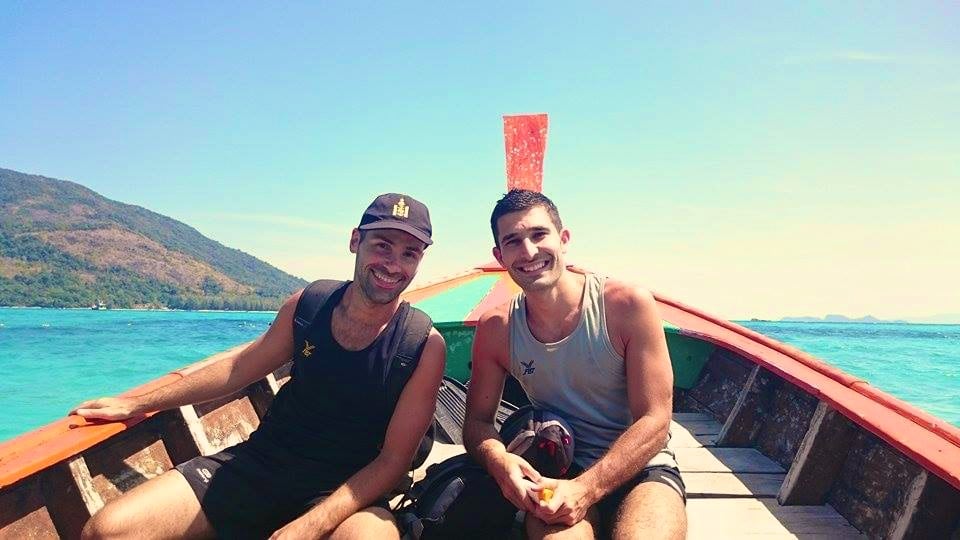 Entrance fee to Koh Adang
There is a 200 bahts ($6/£4) National Park fee to pay for foreigners. The ticket you receive is valid for 5 days across all the islands in the Tarutao National Park.
Upon arrival at the Ranger Station, a park warden will be there to collect the fee.
Koh Adang accommodation
As a result of being strictly regulated as part of the Tarutao National Park, Koh Adang is underdeveloped, peaceful with few facilities. The accommodation options available are as follows: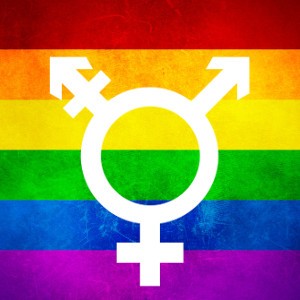 Advice for LGBTQ travellers to Koh Adang
Koh Adang is super remote and in our opinion a complete haven and paradise! We know fellow LGBTQ travellers will love it here as much as we did and highly recommend coming here, especially if you're basing yourself in nearby gay friendly Koh Lipe. Thailand is in our opinion a very gay friendly destination – one of the most LGBTQ friendly countries in all of Asia.
This is the closest you're going to get to luxury on Koh Adang. As far as we could find, Koh Island Resort is the only commercial hotel on the island. It is a 3* hotel located right on the beachfront in the south of the island. It has an outdoor pool, restaurant and bar. The rooms have TVs with satellite channels and free WiFi. They also offer water sports facilities and snorkelling gear for guests.
Rooms at the Adang Island Resort start from $65 (£50).
The National Park operates an area with facilities close to the Ranger Station in the south. These include designated camping areas by the beach, bungalows, public bathrooms, showers and a restaurant. The bungalows can be rented from 600 bahts ($18/£12) a night. They are basic but include a fan, mosquito net and private bathroom. You can also rent a tent for 200 bahts (£4/$6) a night, which includes bedding or pitch your own for 30 bahts (less than $1) a day.
We strongly advise booking your bungalow online on the National Park's website as they get snapped up quite quickly.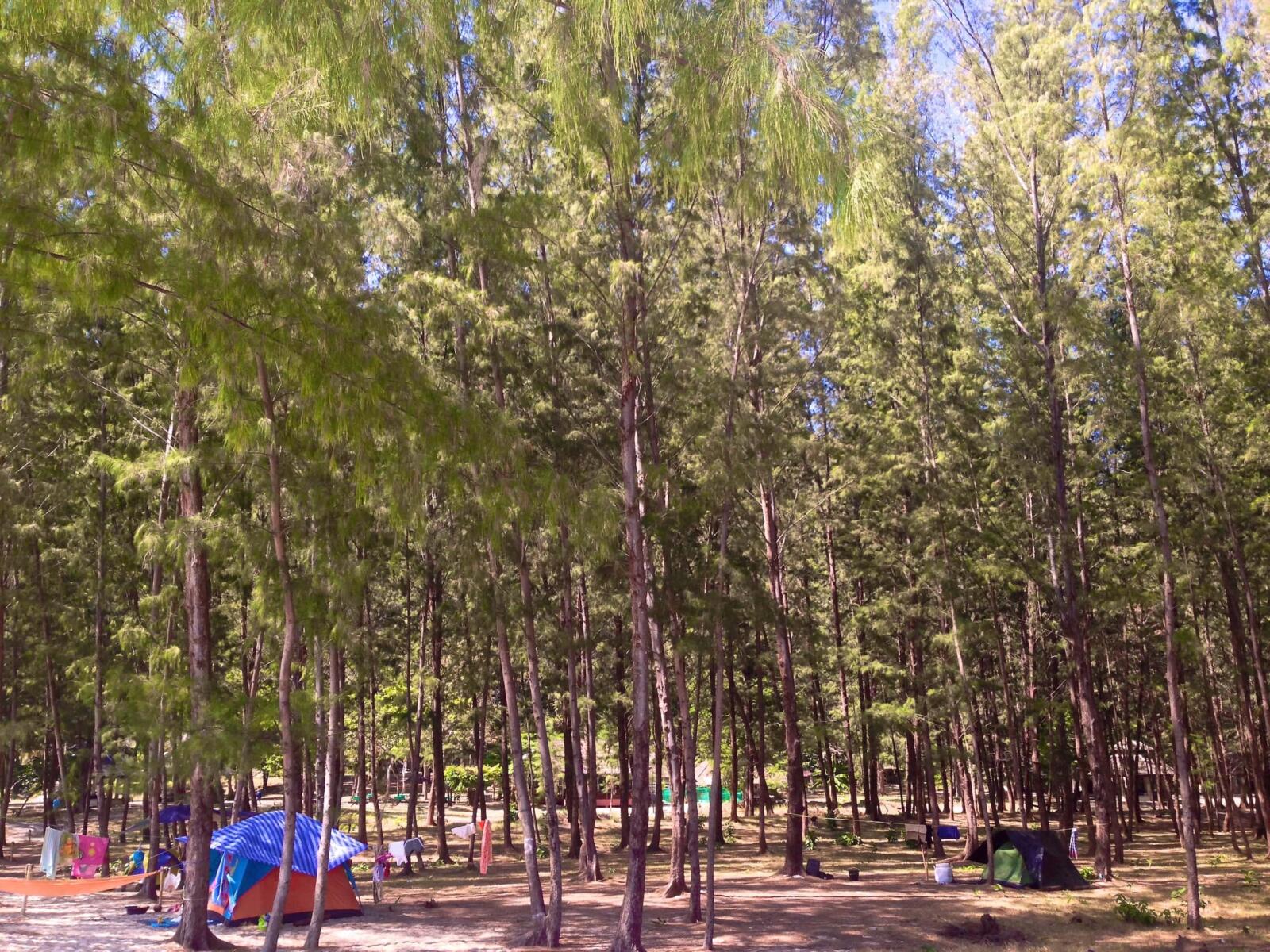 Things to do in Koh Adang
Adventure travellers will be in paradise here. Most of the inland is dense jungle and largely inaccessible. There are only ever a handful of people at any one time on Koh Adang, so you truly feel like you have the entire island all to yourself.
Beaches on Koh Adang
There are many beautiful and deserted beaches on Koh Adang. The main one is a long sandy beach which starts from the Ranger Station and continues through the camping grounds, past the restaurant and further where it becomes more and more secluded.
To reach the more remote beaches around Koh Adang, like the Black Sand Beach in the north, you would need to charter a tail boat to take you. But make sure you agree a pick up time to bring you back!
Hiking on Koh Adang
The highest point on Koh Adang is 690m (2,264 feet), which includes 3 viewpoints. The final one has the best views. The path is not paved but not too difficult to find. We advise asking for information and maps at the Ranger Station before setting off. The entire journey took us around 45 minutes each way. You can also hike to several waterfalls like the Pirate's Waterfall. Don't forget to bring your sun block cream, bug spray and lots of water with you.
Snorkelling in Koh Adang
Koh Adang is surrounded by pristine coral, which is thriving with underwater life. We loved snorkelling here and found it to be some of the best in the Thailand, rivalling Thoddoo island in the Maldives. You can rent snorkelling equipment from the restaurant near the Ranger Station, or from one of the dive shops on Koh Lipe.
Diving in Koh Adang
After getting our PADI scuba diving certification in Koh Tao, we were ready to take it further in other locations in Thailand. Koh Adang is perfect because there are several diving spots around the north and west side of the island. All the diving schools are in Koh Lipe, who will know the best diving spots to visit depending on the latest weather information.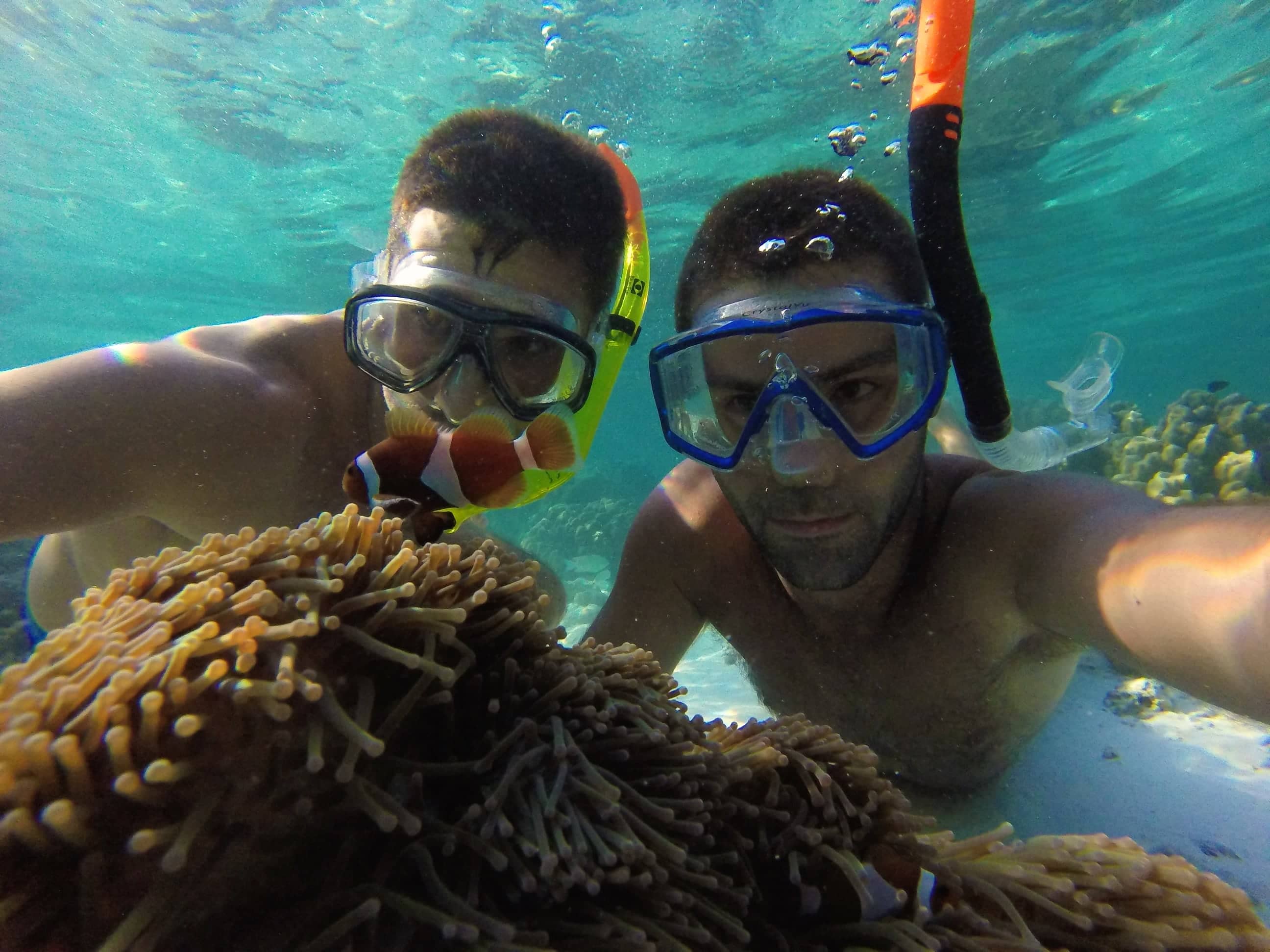 Happy travels are safe travels
We recommend you always take out travel insurance before your next vacation. What happens if you suffer from illness, injury, theft or a cancellation? With travel insurance, you can have peace of mind and not worry. We love World Nomads travel insurance and have been using it for years. Their comprehensive coverage is second to none and their online claims process is very user friendly.
Be sure to check out our Thailand gay travel guide for more inspiration:
Pin to read later