Our gay travel guide to Thailand based on our personal experience – practical safety tips, top things to do, gay highlights, best foods and more.
"You've been to so many places in the world guys, you must have a favourite?"
We sure do! Can you guess what it is?
Hint…it's a country with gorgeous beaches, mouth-watering food, a rich cultural heritage, plenty of adventure activities, warm-hearted welcoming people, largely inexpensive, and a fantastic gay scene in its capital…
…it's Thailand!
That's right, the "Land of Smiles" is one place we are always happy to come back to. It was one of the first places we ever came to in Asia many moons ago, and it's one place we always strive to visit again and again, every single year! From the Circuit parties during Songkran to the fantastic street-party feel during New Years, we love love LOVE Thailand! For this reason, we rate Thailand as one of the not-to-miss gay travel vacation destinations in the world.
Thailand is a destination that offers so much to LGBTQ travelers. We've put together this comprehensive gay guide to Thailand setting out the best gay scenes across the country, the best queer events to look out for, lots of inspiration for the best activities to do here, and other practical information for LGBTQ travelers.
Here we go!
Heads up: We just wanted to let you know that this post contains affiliate links. That means if you book something through one of those links, we'll get a small commission, at no extra cost to you. It helps us keep our blog going – so thank you in advance for your support! ♥
Gay rights in Thailand
Overall, Thailand has progressive LGBTQ laws in places, easily making it one of the most gay friendly countries in Asia in our humble opinion. For example, homosexuality was legalised in 1956 then declassified as an illness in 2002. Furthermore, comprehensive anti-discrimination laws were introduced in 2015, the LGBT community have been allowed to serve openly in the military since 2005, and civil union laws are on the verge of being introduced.
In relation to the transgender community, the right to change legal gender is in the process of being introduced as well, but despite the lack of comprehensive laws about this, Thailand remains a haven for the transgender community in Asia. All the transgender men and women we met during our travels in Asia strived to come to Bangkok for a better life and to have the best surgeries. You can read more about this in our interview with our transgender female friend Regina from the Philippines.
When it comes to same-sex marriage, Thailand still has a way to go, especially when compared to its more liberal Asian neighbour, Taiwan which became the first place in Asia to introduce gay marriage laws in 2019. However, by Asian standards, Thailand remains one of the few LGBTQ-friendly hubs in Asia.
We have many local gay friends in Thailand we made during our many visits here. On the whole, they love their country and are thriving there, but as ever, the reality for locals is always different from how a foreigner sees things. For this reason, we interviewed a few of them to give you an idea of their perspective of what being gay in Thailand is really like: check out our interview with Saroj from Bangkok as well as our interview with the fabulous owner of Stranger Bar.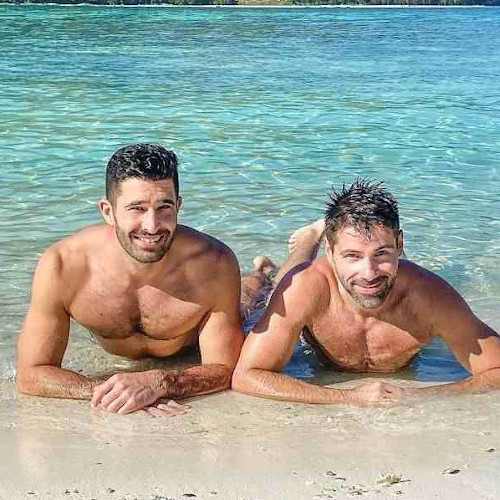 Gay tour of Thailand
Discover how Thailand earned its moniker 'The Land of Smiles' on this awesome gay tour with Out Adventures. The boys over at OA run four annual departures through the country with stops in Bangkok, Chiang Mai, Krabi, and Phuket. It's a fantastic way for first-timers to Thailand to get a thorough flavor of this incredible country with a fabulous bunch of squirrel friends to hand.
Is Thailand safe for gay travellers?
Absolutely hell yeah!
We keep coming back to Thailand for this very reason. The Thais are one of the most warm-hearted and welcoming people we've ever come across. Most are Buddhist, a religion with tolerance and acceptance at its core. We felt this from the moment we set foot for our first time at Suvarnabhumi Airport as a young gay couple: no one cared that we are a gay couple, no one gave us funny looks and no one was violent towards us. At worst, people asked if we are brothers…!
However, Thai society is still very much conservative as are most places in Asia. Outward displays of affection are generally uncommon by both straight and gay couples. For example, when greeting someone for the first time, the Thais do not hug, kiss or rarely shake hands. Instead, they traditionally put their palms together in a lotus bud by the chest and bow the head. We avoided public displays of affection for this reason, not because we felt afraid to do so, but more out of respect; it's not something straight couples did so we followed suit.
We can guarantee that gay travellers to Thailand are very unlikely to ever encounter any homophobia during their holiday. It is a destination that is guaranteed to captivate you in many ways that you will no doubt be planning your next trip back to the "Land of Smiles" as soon as you've left – just as we do every single time we depart!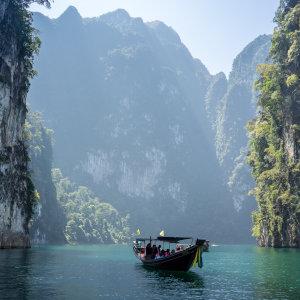 Get your personalised gay friendly itinerary to Thailand
We've teamed up with the excellent gay travel company OUT Asia to offer our readers an exclusive 5% discount off the total cost of any trip you book with them. They specialise in crafting tailored trips and itineraries for LGBTQ travellers to Thailand.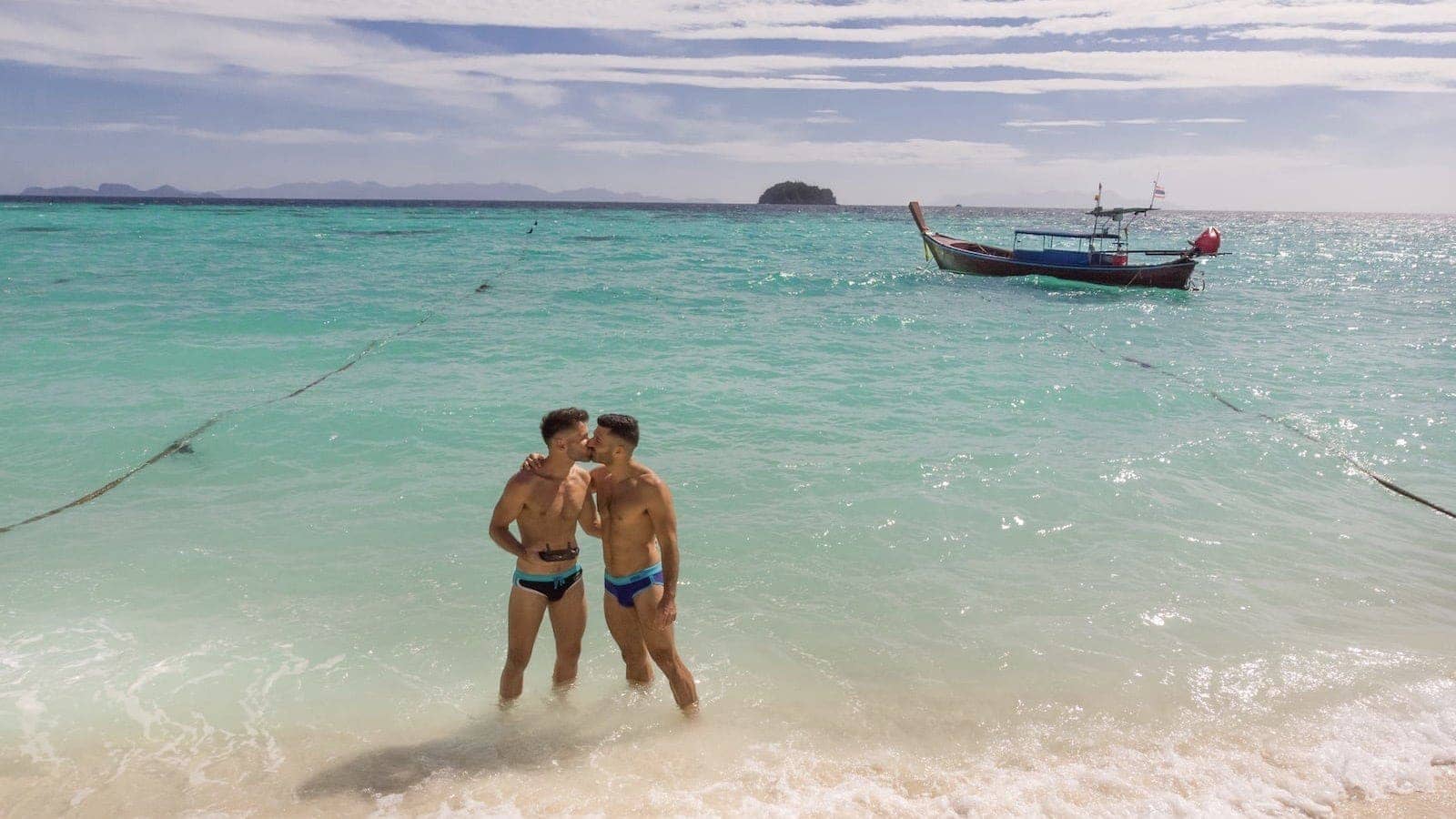 Best gay tours in Thailand
We love doing gay tours and always rave about them. As well as being a great way to see a new place, we always make lifelong friends with the guys in our group. From day 1, we quickly form a strong "sisterhood" and usually end up becoming travel buddies. Being such a gay friendly destination, Thailand has lots of gay tours on offer. We've summarised some of the best ones for you right here:
1. Thailand Temples & Beaches with Out Adventures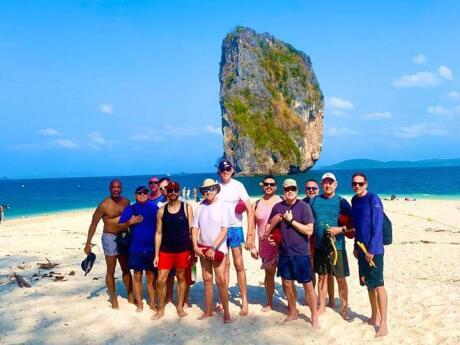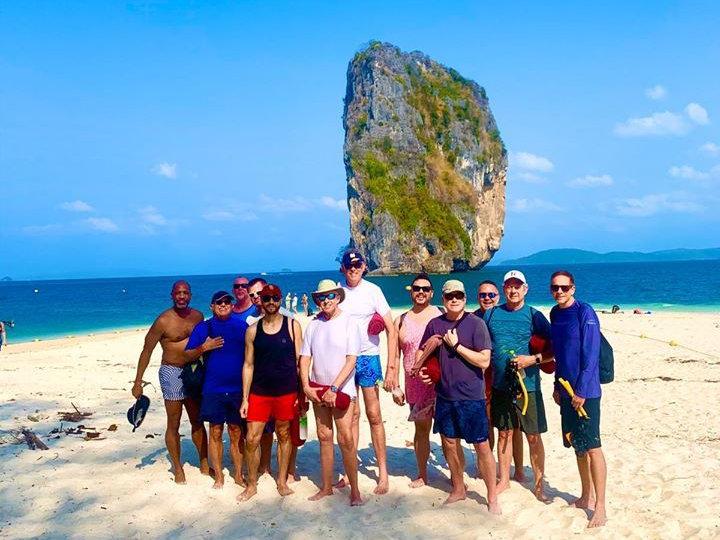 Songkran in April is one of the biggest and best gay parties in Asia, which we love love LOVE! If you're coming to Bangkok for Songkran then you can also combine your visit with the Temple & Beach 10-day tour offered by Out Adventures. The tour starts in Bangkok, heads up to Chiang Mai, then goes south to Phuket, Krabi then finishes back in Bangkok. This is the best tour if you want to combine gay Bangkok, culture in Chiang Mai, gay beach fun in Phuket and Speedo thirst traps in Krabi. There are in fact 3 different departures for the Temples & Beach tour throughout the year, so if you miss this one, look out for the other two that usually happen in February and November.
---
2. Thailand New Year Celebration with Out Adventures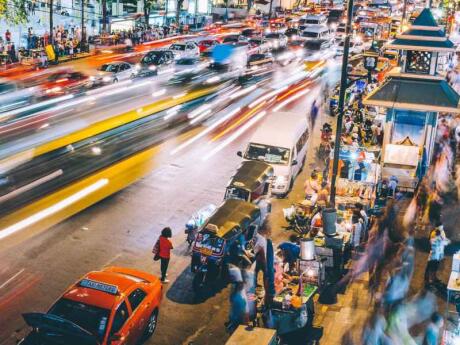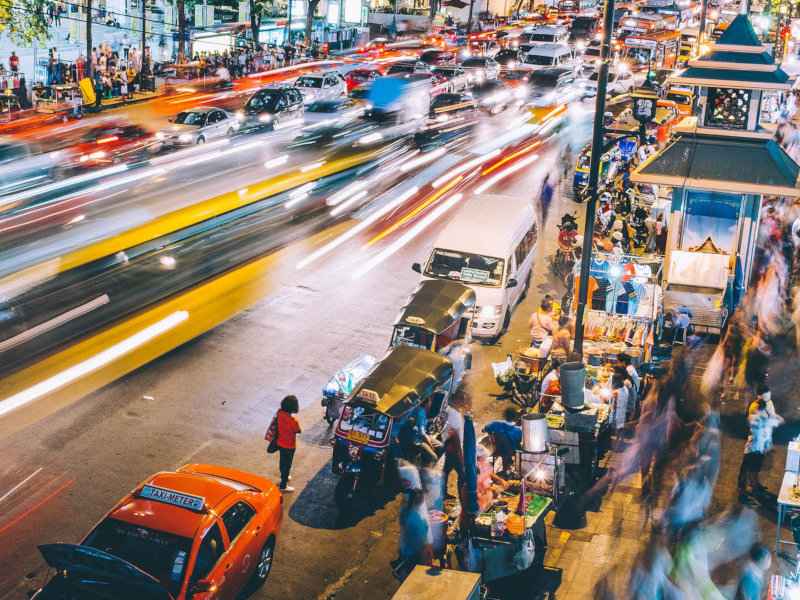 Out Adventures also offer a fun Thailand tour that coincides with Christmas and New Year's. The itinerary is similar to the Temples & Beaches tours, except this one is 2 days longer. This 12-day tour starts in Bangkok, then heads up to Chiang Mai where you'll get to spend Christmas Day cuddling and bathing with elephants at a sanctuary – definitely a unique and unforgettable way to spend Christmas eh? After Chiang Mai, the tour heads south to Phuket for a big NYE party and then to Krabi.
---
3. Gay Thailand Temples and Cultural Tour with He Travel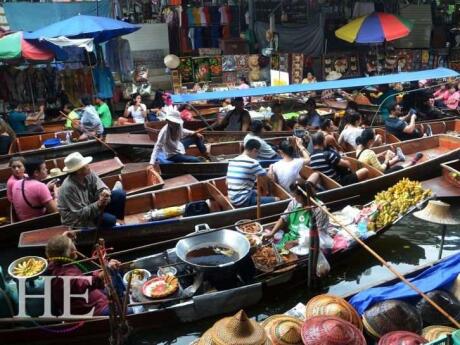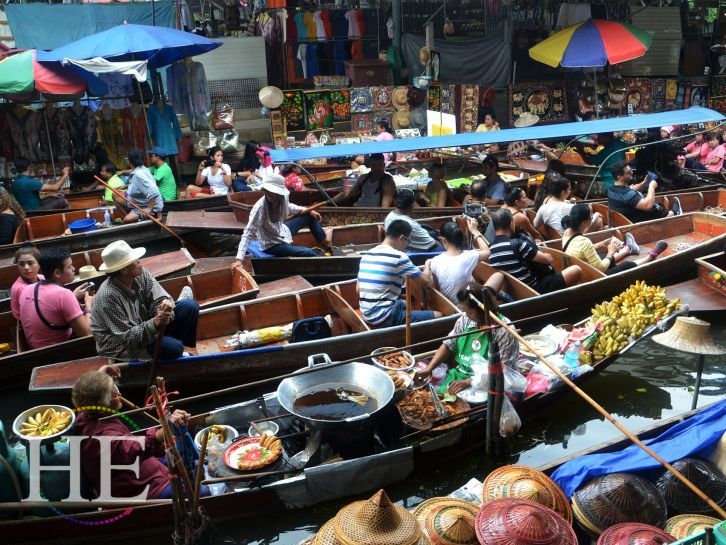 He Travel offer a fabulous two-week tour gay group tour in Thailand over the New Year period. This is a great way to tick off all the main sights of Thailand whilst also getting to party in Bangkok during NYE. NYE is our favourite time of year to hang out in Silom Soi 4 as it seems like the entire gay world has descended on the city – we just love the atmosphere in Silom in late December! Other highlights of this tour include a river cruise along the Chao Phraya River, getting close up with elephants at a sanctuary, visiting the UNESCO listed Ayutthaya Historical Park and exploring the impressive Buddhist temples of Chiang Mai. Hiking and canoeing excursions are also included as an optional extra.
HeTravel is offering our readers an exclusive 5% discount valid for any cruise and tour you book with them. Click the button below to find out more.
---
4. Gay Cruises in Thailand with GaySail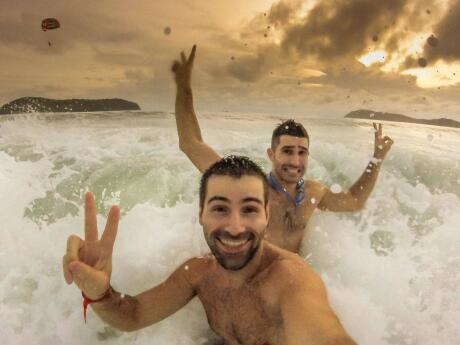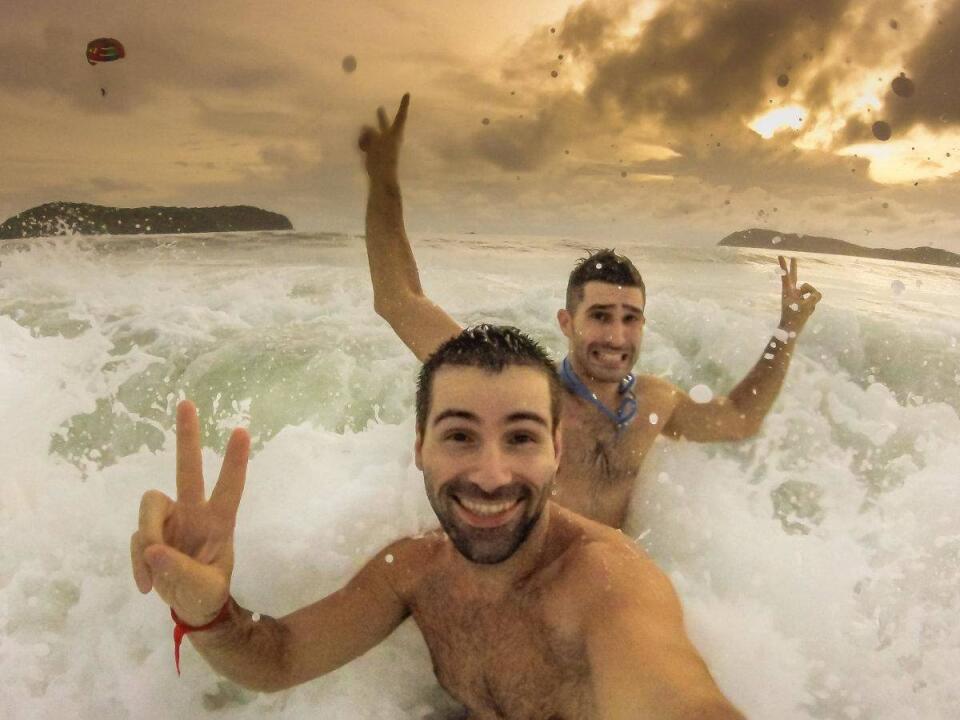 If you prefer to explore Thailand with your Speedos (or wearing less!) then we recommend the Thailand gay cruises offered by GaySail. Their most popular ones take place during Christmas and New Year's. They depart from Phuket and sail along the tropical waters of the Andaman Sea – also one of our favorite diving spots in Asia. We love GaySail's Thailand cruises because they allow you to strike a balance between adventure and relaxation. You can choose how much or how little you wish to do at any stage. If you want nothing more than to lounge in the sun, that's fine! If you want to mix that with a bit of snorkeling and hiking, then GaySail's got you covered!
Gay Sail is offering our readers an exclusive 5% discount valid for any cruise booked on their website. Just use the coupon code NOMADICGS5 at checkout.
---
The best gay scenes in Thailand
In this section, we set out which are the best gay scenes in Thailand. For us, the gay scene of Bangkok is one of the best in the whole world, especially during big events like New Year's or Songkran in April. Other cities with thriving gay scenes include Phuket and Pattaya:
BANGKOK: the best gay scene in all of Asia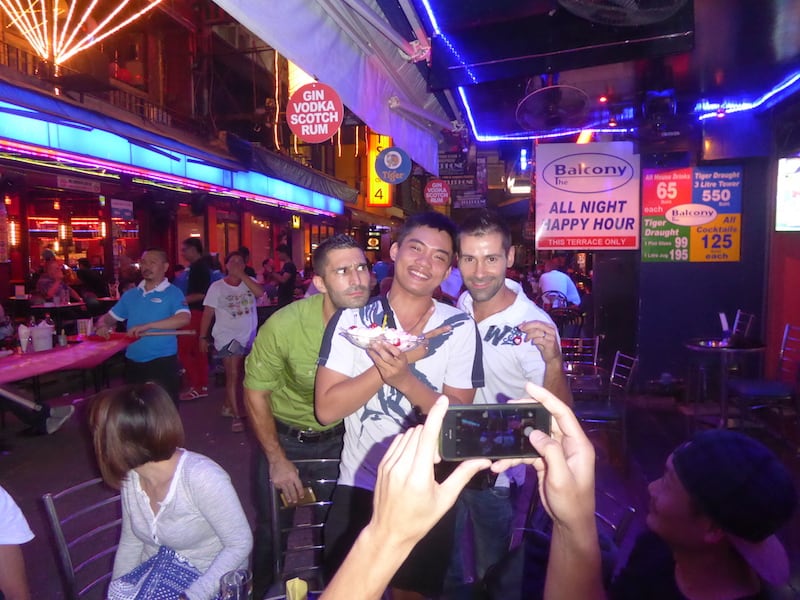 We love the gay scene in Bangkok. It's mainly based in Silom around two pedestrianized streets: "Silom Soi 4″, where all the gay bars of Bangkok can be found, and "Silom Soi 2", which is where the city's gay clubs like DJ Station can be found. The gay scene in Bangkok is busy almost every night of the week. Our favorite bar in Silom Soi 4 is Stranger Bar, which has the best drag shows. Also check out Stranger Circus, and Balcony bars, each with large outdoor terraces facing each other geared towards people watching. Read more in our article about the gay area of Bangkok and our guide to the best gay bars of Bangkok.
---
PHUKET: gay beach party destination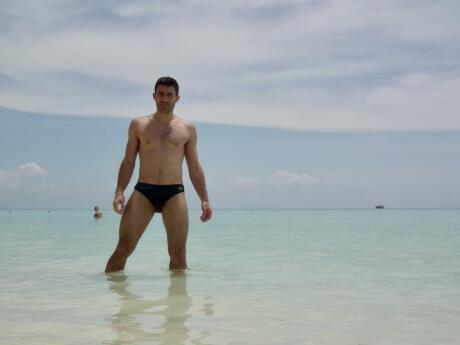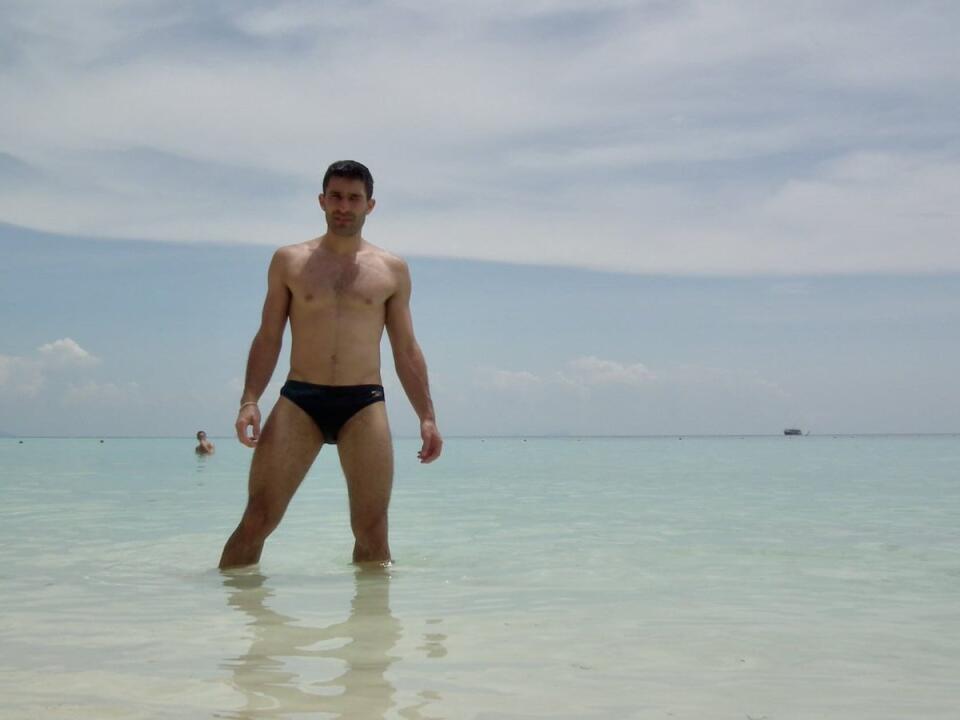 Phuket is the largest and most famous of Thailand's many islands. It also has the largest gay scene outside of Bangkok, largely based in Patong. The Paradise Complex is made up of a few pedestrianized roads full of gay hangouts like ZAG club. A few blocks away is the Patong gay beach where all the hot speedo-clad guys hang out during the daytime. We love the gay scene of Phuket because every evening in the Paradise Complex there's an outdoor show by the pretty GoGo boy dancers. Read more about it in our detailed gay guide to Phuket.
---
PATTAYA: the raunchy gay scene of Thailand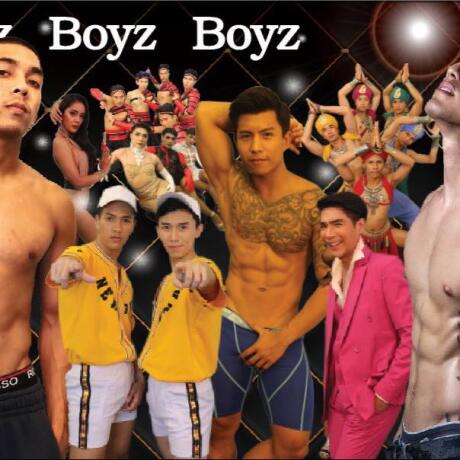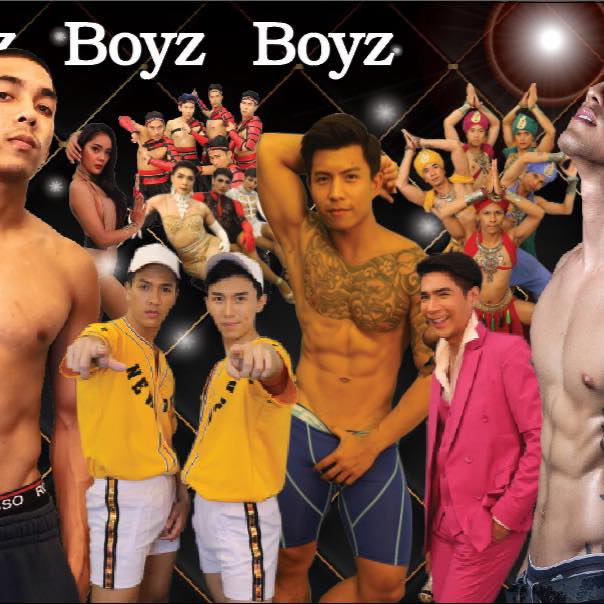 Pattaya has a reputation amongst LGBTQ travellers! Put it this way, this is where to head to find some of the hottest and raunchiest GoGo Bar to order your boy for the night ahead. The gay scene here is spread over 3 areas. The first two are the more seedy: BoyzTown Pattaya and Sunee Plaza. The third area is more geared to LGBTQ travellers like us who just want to drink and socialise. This is the Jomtien Complex, which includes the Dongtan gay beach of Pattaya nearby and bars like At Home Bar and Dick's Cafe Jomtien. Pattaya is also home to the famous cabaret Tiffany's Show, which also hosts two renowned beauty pageants for drag queens and transgender females: Miss Tiffany's Universe and Miss International Queen.
---
KOH SAMET: Thailand's gayest island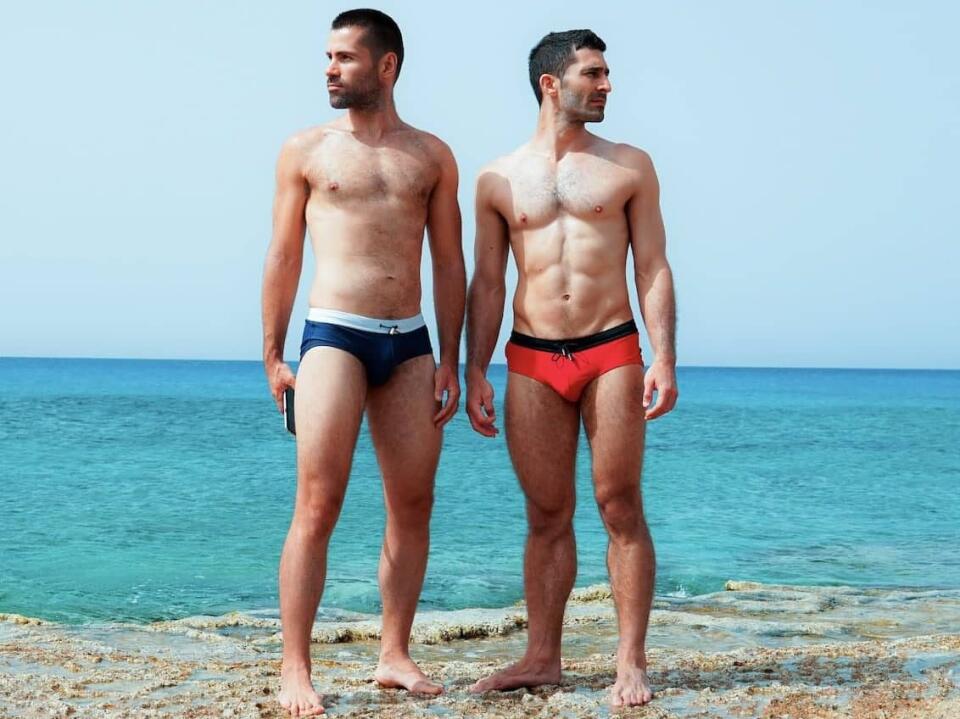 Koh Samet has become the unofficial "gay island" of Thailand. The reason: it's the closest island to reach from Bangkok, just 3-4 hours by car (plus a 15-minute speedboat crossing) – no flying required. It's the thing to do for gay guys living in Bangkok: get a group of friends together, rent a van and drive over to Koh Samet for a weekend gay beach party getaway. As such, the island has developed a popular gay scene, particularly along the Ao Tubtim beach, which is packed with speedo-clad gays on weekends. In terms of parties, the Silver Sands Hotel becomes one big gay dancing venue on Friday and Saturday evenings.
---
Top destinations in Thailand to uncover for gay travelers
In this section we've set out some of the best destinations we think gay travellers to Thailand should check out. We've focused on the cultural side of Bangkok, Chiang Mai (which is itself, one big cultural journey!), and some of the best islands.
BANGKOK: more than a terrific gay scene!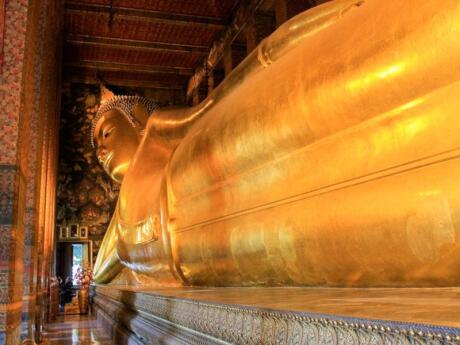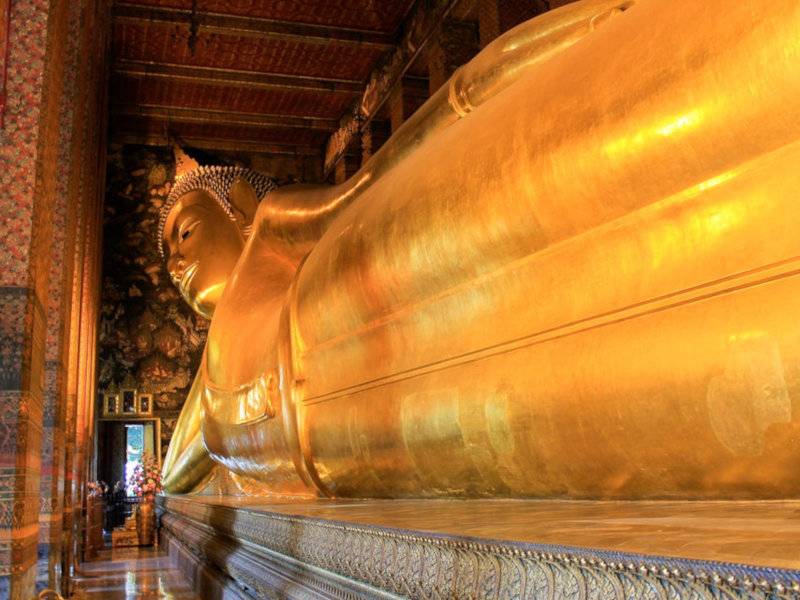 Whilst we love the Bangkok gay scene of Silom a lot, the big city also has a lot of tourist highlights to tick off your bucket list when visiting. The Grand Palace is a good starting point. This was the official residence of the Kings of Siam (Siam is the former name for Thailand) from 1782 until 1925. Our favorite highlight here is the pretty Temple of the Emerald Buddha. Around 10 minutes walk from The Grand Palace is the Wat Pho Temple Complex which has a 46-meter long reclining Buddha covered in gold leaf – another must-see! Other sights include the Wat Arun (Temple of Dawn) rising up from the west bank of the Chao Phraya River and visiting a traditional floating market also on the Chao Phraya River. You can combine it all easily with a Bangkok tour like this one!
---
CHIANG MAI: the cultural hub of Thailand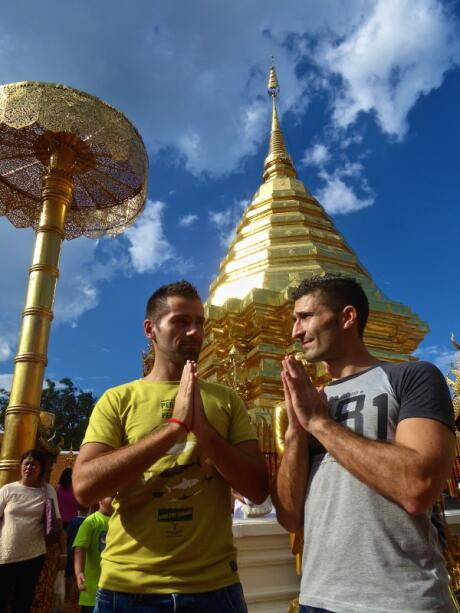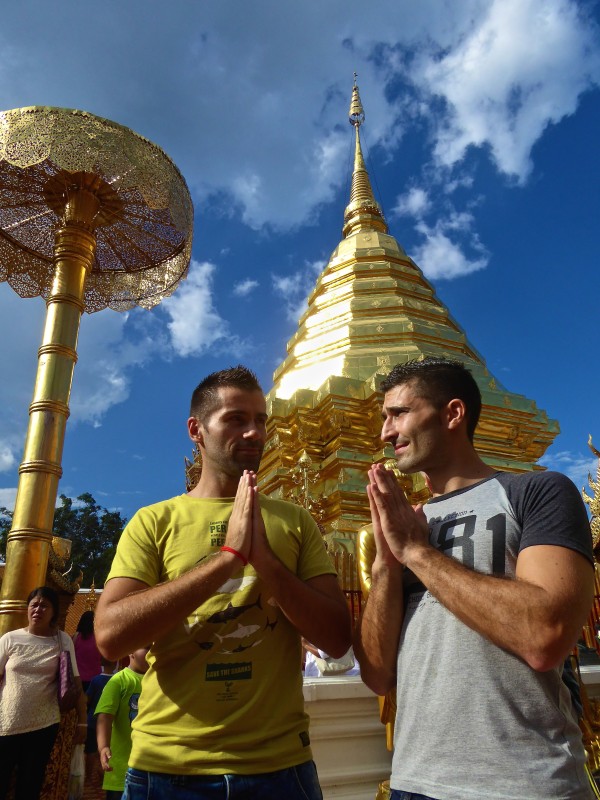 Chiang Mai is Thailand's second city and is famous for being the cultural hub of the country. It has over 300 Buddhist temples, most of which can be found within the walled historical center. The most famous one is "Wat Phra That Doi Suthep", which overlooks the city from a mountainside 13km away. The strong Buddhist spiritual atmosphere and the cool mountain climate make Chiang Mai a popular destination for yoga retreats.
There is even a small gay scene here to check out with Adam's Apple Club and Ram Bar. Another highlight is getting close up with elephants with an ethical organization like Elephant Nature Park. Read more about our favorite highlights of Chiang Mai or join a guided tour to see the best temples while learning about Chiang Mai's history and culture.
---
PHUKET: the ultimate gay beach party island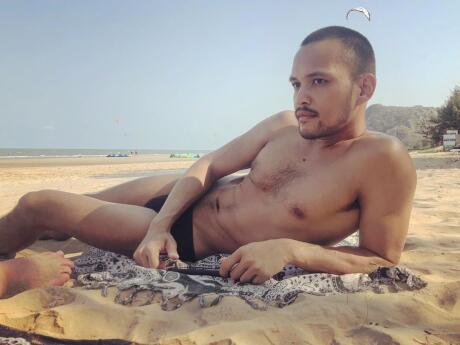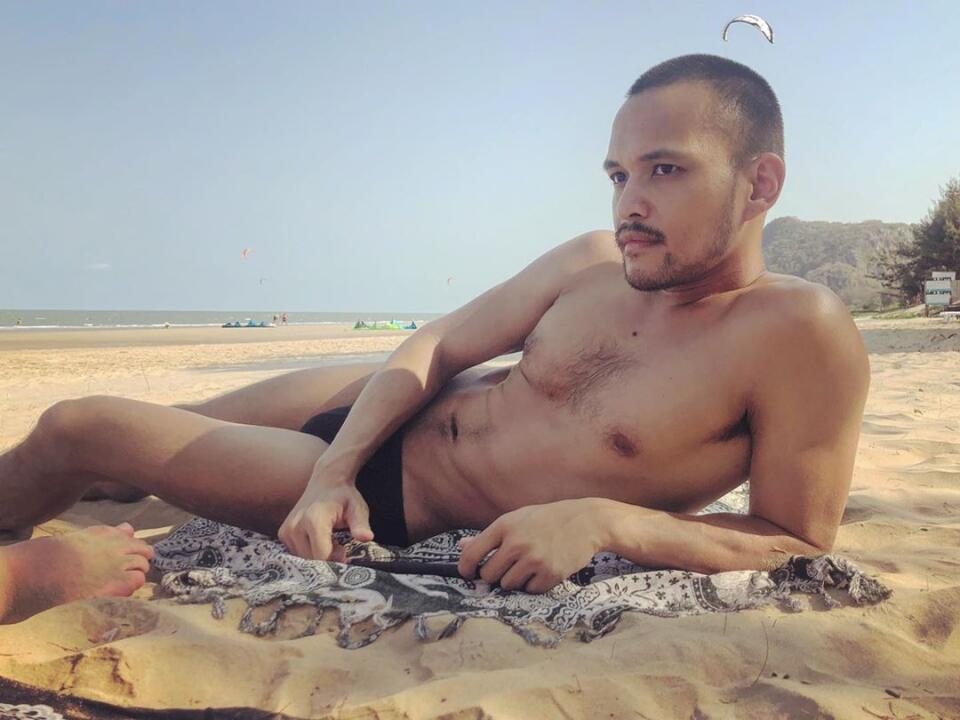 Let's be honest, most gays heading to Phuket are not coming here for culture! Save that for Chiang Mai. This is a gay beach party destination! However, beyond the large gay scene of the Paradise Complex and Patong beach (see above), we found a bunch of other activities to do in Phuket. For the best 360-degree views of the Andaman Sea, we recommend climbing up to the Big Buddha, which sits 45 meters high atop the Nakkerd Hills. Also popular in Phuket are boat trips to nearby famous islands like "James Bond Island" (also called Khao Phing Kan). You can also do scuba diving in the Similan Islands (around 84km northwest of Phuket), one of the best places in Thailand for scuba diving.
---
KOH PHI PHI: feel like Leonardo DiCaprio at Maya Bay Cove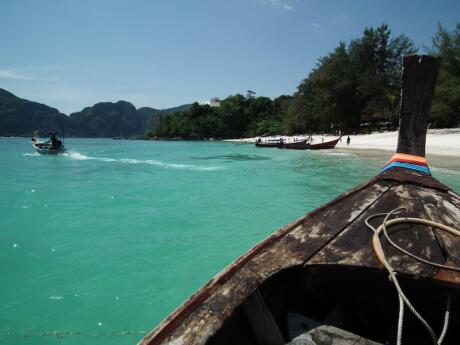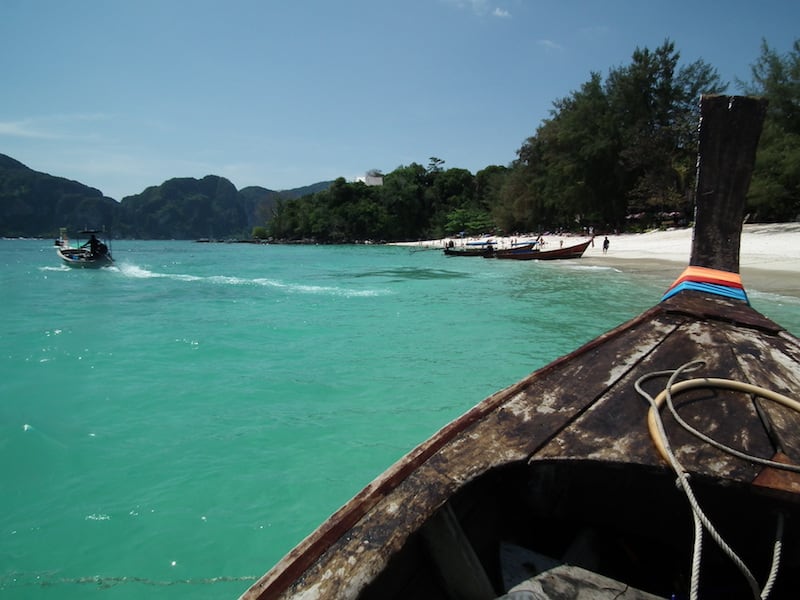 Koh Phi Phi is one of the most visited islands in Thailand because of that famous 2000 movie with Leonardo DiCaprio – "The Beach". Right here on tiny Phi Phi is where the most beautiful beach in the world is supposed to be – Maya Bay Cove on Phi Phi Leh. And it sure is beautiful! Picture the ideal beach in your head: crystal clear turquoise waters, white powder sand, but: tons and tons of tourists also seeking it out! However, as most people visit on a day trip and leave after 4:30pm, this is the best time to visit to have it all to yourself. Just note there is nowhere to stay, so anyone wanting to spend the night here can only do so on a boat.
---
KRABI: Railay beach and limestone karsts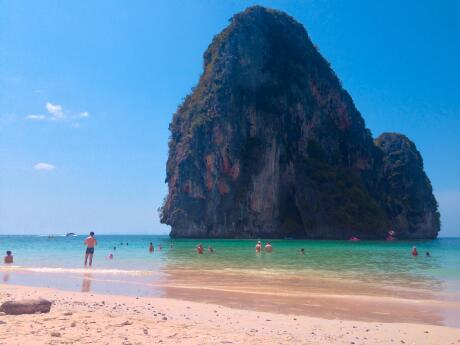 Krabi has one of the most unique beaches we've ever been to: Railay Beach! It's not only picture-perfect (that image of the perfect beach that is so synonymous with Thailand), Railay Beach is also surrounded by dramatic limestone karsts. It's the perfect backdrop for your holiday snaps or in my case, a desktop background picture! Also…those phallic-like karsts attract really hot mountain-climbing hunks from all around the world…just sayin'! The Wat Tham Sua "Tiger Cave" is another famous attraction in Krabi worth visiting. It is part of a temple complex where monks live and worship within a maze of natural caves surrounded by lush jungle.
---
KOH SAMUI: best chilled gay island in Thailand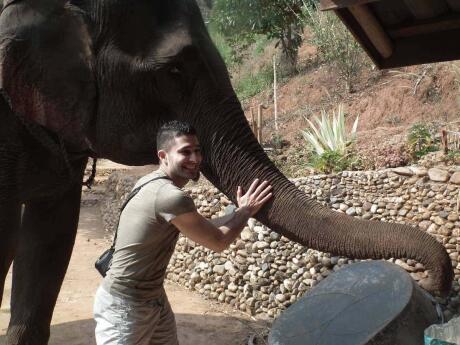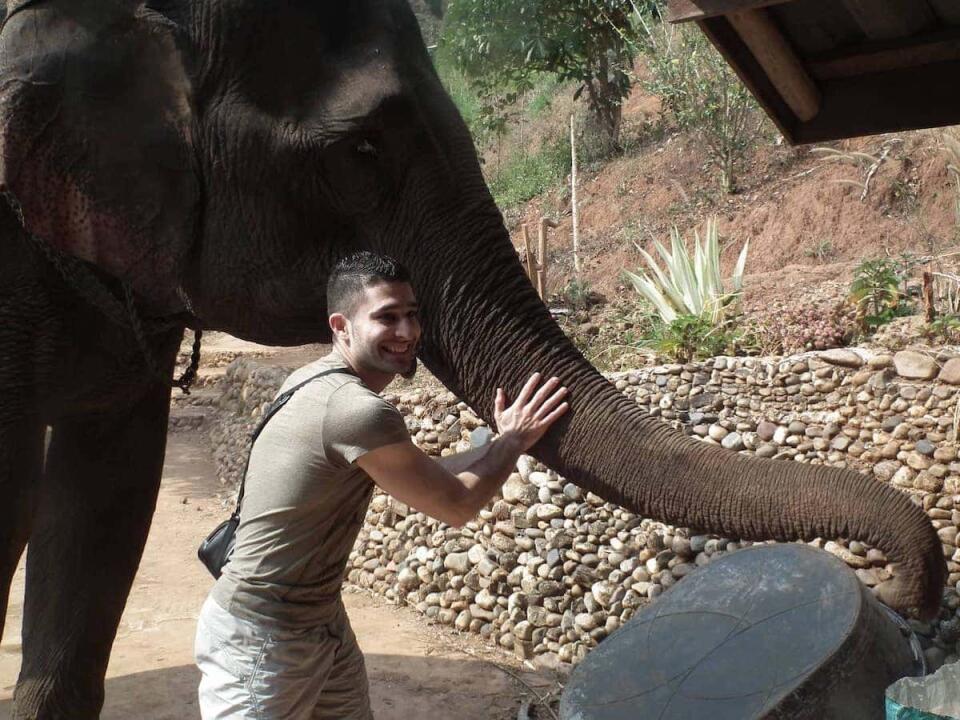 Koh Samui is one of the 3 main islands in the Gulf of Thailand in the southeast side. The other two are Koh Tao (famous for scuba diving – see below) and Koh Phangan (famous for Full Moon Parties with young drunk straight twentysomethings). Koh Samui is a chilled island that has become one of the most popular destinations for LGBTQ travellers to Thailand in recent years. The Alpha gay resort has become a sort of institution on the island for the LGBTQ community, spearheading the Koh Samui Pride in April. The island also has a gay bar to check out called Pride Bar. Another highlight in Koh Samui is getting up close with elephants, which we recommend doing with an ethical organisation like the Samui Elephant Sanctuary where you can bathe them, hug them and feed them.
---
KOH TAO: learn to scuba dive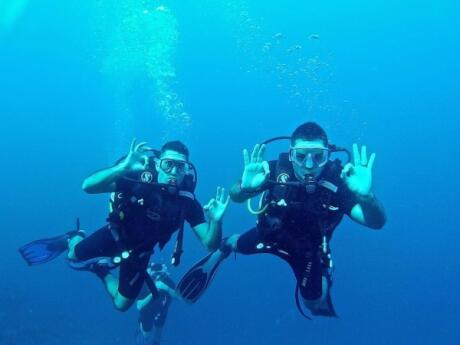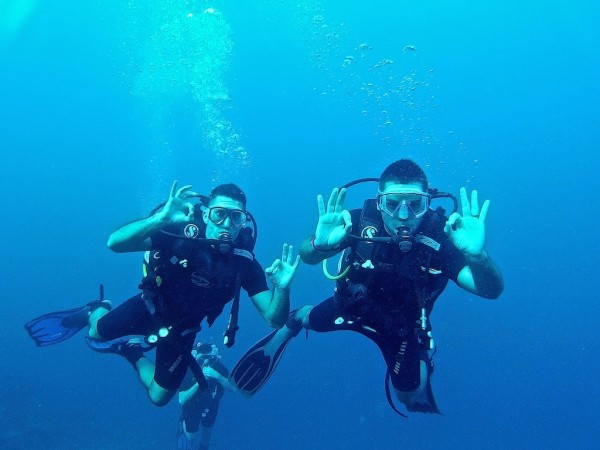 Koh Tao island is located close to Koh Samui and Koh Phangan. It is famous for its Bohemian vibe and scuba diving due to the large number of inexpensive diving schools here. We came to Koh Tao for this reason. We got our PADI Open Water qualification here, then stayed another week to also get our Advanced certifications. It's also a beautiful island to visit, not just for the underwater world, but for the many beautiful beaches. The most popular beach on the island is Sairee Beach on the west side of the island. More secluded beaches worth checking out on Koh Tao include Freedom Beach in the south and the more remote Ao Tanote in the east.
---
KOH LIPE: our favourite island in Thailand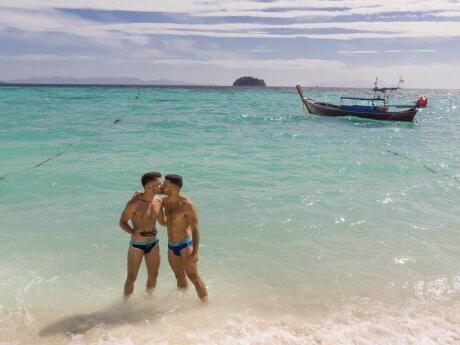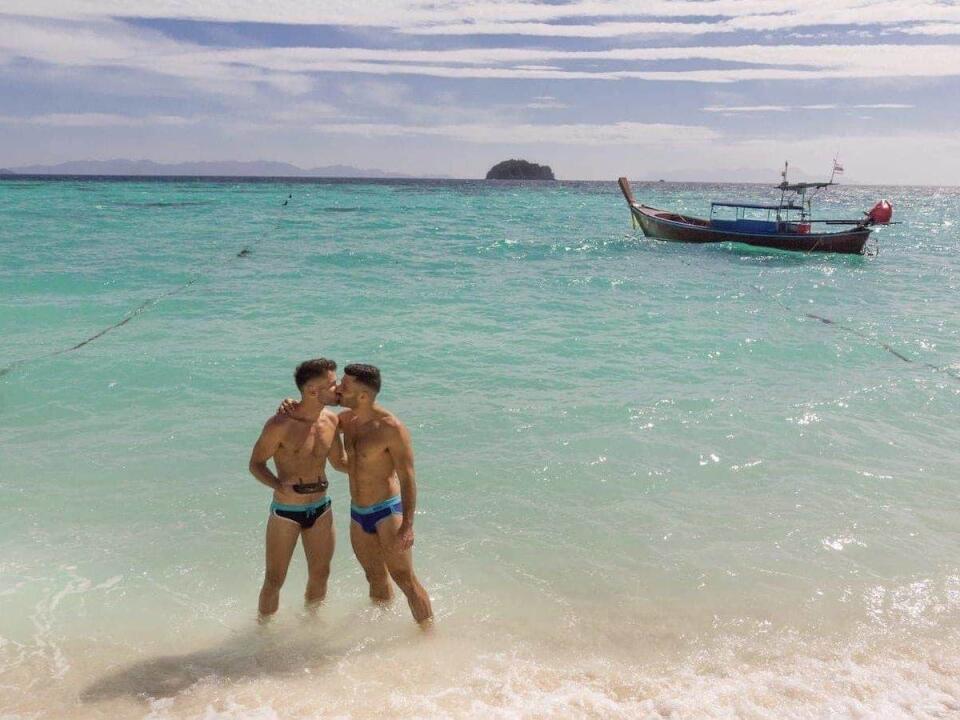 Koh Lipe is our favourite Thai island. It's our little hidden secret gem. We came for a few days and ended up staying for 2 weeks! It's a small island in the southwest, close to the Malaysian border. As it's quite remote and protracted to reach, it's not as busy as other Thai islands. But we found it to be very gay friendly, and met many gay couples on vacation there. Sunrise Beach is the best beach to stay on the island as it has the clearest water and cleanest beach. It is surrounded by healthy coral, rich with life, ideal for snorkelling and scuba diving. Facing Koh Lipe is its remote larger neighbour, Koh Adang, just 10 minutes away by tail boat. We love going to Koh Adang as a day trip from Koh Lipe for snorkelling, jungle trekking and just chilling on its remote beaches.
---
Gay prides in Thailand
Gay Pride events in Thailand aren't as big as the gay Circuit parties that take place during NYE and Songkran (see below for more about this). However, there are several that take place throughout the year that are worth checking out, which we set out here in chronological order:
Chiang Mai Pride has quite a turbulent history, with the 2009 Pride event being abandoned due to the threat of violence from the "red shirt" homophobic thugs. Today, however, Chiang Mai Pride has become a staple every February in Thailand's spiritual city. It includes a large parade through the city, each year growing larger and more popular.
The Pattaya Pride Rainbow Festival is organized by the Bangkok Rainbow Organisation which also organizes the ad hoc Bangkok Pride Cruise (see below). It usually takes place in mid-February, to coincide with Valentine's Day. It includes free concerts, performances, a fantastic colorful parade, plenty of parties, and lots and lots of fierce Queens!
Phuket Pride takes place in April, just after the Songkran festivities have finished. Most will head to Bangkok for the Songkran Circuit parties in mid-April (see more about this below), then fly over to Phuket for the beach parties that happen alongside Phuket Pride. Phuket Pride is not only the most famous of all of Thailand's Pride events, but it is also one of the busiest, attracting around 30,000 people!
Koh Samui Songkran Pride in April
Koh Samui Pride takes place during the month of Songkran. It includes parties as well as a parade, privately organized by the awesome Alpha Resort gay hotel. If you don't want to be overwhelmed by lots of Speedo-clad bodies on the streets of Bangkok during Songkran, we suggest heading to Koh Samui instead for a more chilled version of gay Songkran! Pride Bar is the island's only gay bar and is the focal point of all the parties during Koh Samui Pride. Also, be sure to join the Koh Samui Pride Facebook Group for the latest info.
The awesome Bangkok Rainbow Organisation strives to organise various ad hoc Pride parties around the capital throughout the year. We think this is super important given that the capital city of one of the gayest places in the world doesn't have an official government-supported Pride event! The main one is the Bangkok Pride Cruise in December, which takes place along the Chao Phraya River on a four-storey party boat with two different stages and room for 320 people. Check their Facebook page for details of the next event.
Top gay parties in Thailand
Thailand has the best gay parties in all of Asia. From the Songkran water parties in April to New Year's Eve when the gay hotspots like Silom Soi 4 in Bangkok become one large fabulous street party. This is a summary of the best gay parties taking place in Thailand throughout the year:
Miss International Queen final in Pattaya – March
This is the world's biggest international beauty pageant for transgender women from all around the world. It takes place in Pattaya as part of the famous Tiffany's Show. The final takes place in March when the Queen is crowned. Previous winners include Miss Valentina Fluchaire from Mexico in 2020, Miss Jazell Barbie Royale from the USA in 2019, and Miss Nguyễn Hương Giang from Vietnam in 2018.
Songkran is the Buddhist New Year festival that takes place on the 12-5th of April. It is traditionally celebrated by throwing water over each other, which symbolizes washing away the bad luck from the previous year. Being the hottest month of the year (average of 35°C or 95°F), cue lots of Speedo-clad gay guys parading the streets chucking water at each other…Songkran in Bangkok is super gay! And the largest gay dance festival in all of Asia takes place during Songkran: G Circuit. This is an epic few days of parties, attracting over 20,000 gay hunks from all around the world, making April the most popular month for LGBTQ travelers to visit Thailand.
If you didn't make it to the G Circuit for Songkran in April, fear not, there's another big gay party in Pattaya every June organized by Circuit Festival Asia. The festival includes 4 days of beach parties, world-class DJs, and lots of world-class gays! It also features a large gay "Waterpark" beach party, much like the famous Waterpark party during Barcelona's Circuit in August.
Miss Tiffany's in Pattaya hosts the best cabaret shows throughout the year, but the ultimate one to check out is the final for the "Miss Tiffany's Universe" beauty pageant for Thai transgender women. It started in 1984 and is open to all transgender women whether they've had gender reassignment surgery or not. The crowned winner then goes on to represent Thailand and compete in the "Miss International Queen" pageant (also in Pattaya) in March.
Thailand is a strong participant in the annual Mr. Gay World beauty pageant. The competition to crown Mr. Gay Thailand is organized by the Bangkok Rainbow Organisation and takes place every November. Whilst the "Mr. Gay World Thailand" is at its core a beauty pageant event, this only represents 50% of what it's all about. The other 50% is about social community work, with each participant seeking to promote awareness of various issues affecting the LGBTQ community such as cyberbullying and gender equality.
Bangkok is the place to be to celebrate NYE in our opinion. We like to come here just after Xmas and see in the New Year in Silom Soi 4, which becomes one big gay street party on NYE. During this time the Circuit White Party events take place. They kick off on Boxing Day and have a large themed party every night until NYE. Picture thousands of hot shirtless men dancing to pumping beats in a massive venue with lots of drag/GoGo boy performances…this is a flavor of White Party Bangkok!
Food to try in Thailand
Thailand has one of the most recognizable (and delicious!) cuisines in the world. Thai cuisine is delicious, full of flavor, and spicy! The street food culture of Thailand is also a must to dive into. The bonus? It's (mostly!) super healthy…this is one holiday where we returned back home the same weight as when we left!
One of the best ways to learn more about this yummy food is by doing a Thai cooking class during your trip, which we highly recommend! These are some of the best foods to try during your holiday in Thailand, which you're also likely to cover if you do a cooking class:
PAD THAI: the National Dish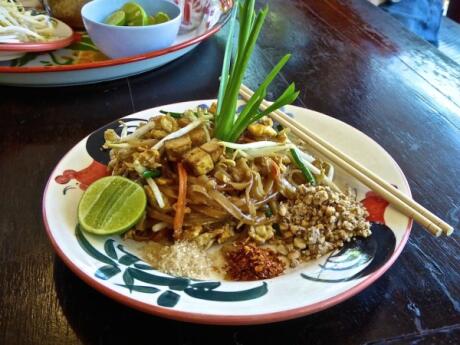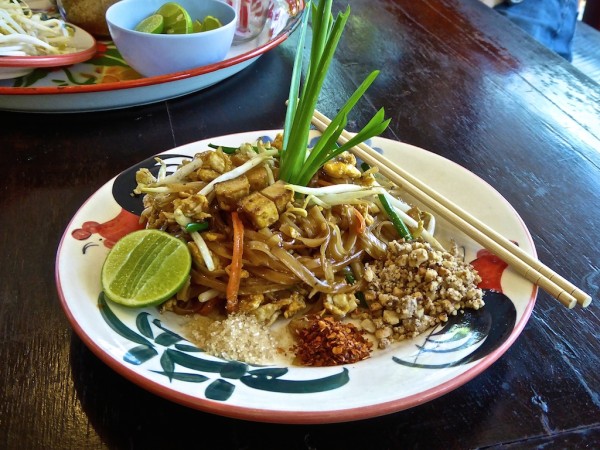 The most famous Thai dish is Pad Thai, which is also the National Dish. For us, a Thai holiday doesn't officially begin until we've had our obligatory Pad Thai at Balcony gay Bar in Bangkok! A Pad Thai is a stir-fried rice noodle dish cooked with eggs, fish sauce, garlic, shallots, bean sprouts, coriander leaves, tofu/chicken, and tamarind pulp. It is served with spring onions, crushed nuts, and lime juice. It was popularised during the Second World War and has become one of the most renowned street food items you'll see prepared. It's super easy to make – check out our own Pad Thai recipe.
---
SOM TAM: spicy green papaya salad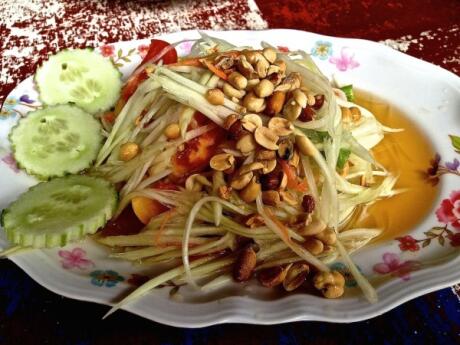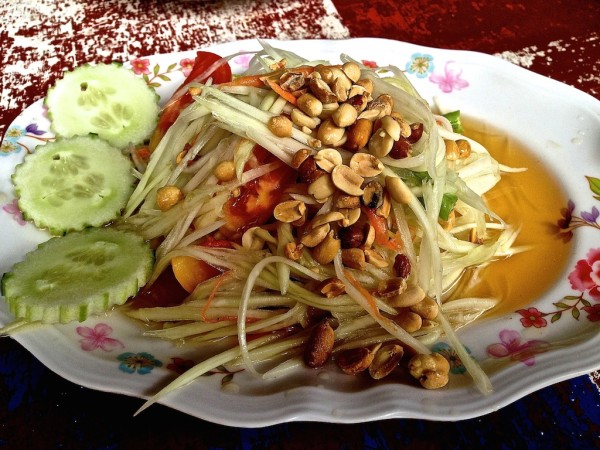 Som Tam is another popular street food dish in Thailand. It is spicy green papaya salad made with shredded papaya, which is all pounded together in a pestle and mortar with lime juice, palm sugar, chili, garlic, shrimp, peanut, tomatoes, lime juice, fish sauce, bean sprouts, green beans. As well as being super tasty, it's also very healthy. In restaurants, it's the perfect appetizer to get. One big but, but it's called spicy papaya salad for a reason! Ask them to reduce the chili/spice levels if your spice tolerance is low! Another variation of this dish to try is green mango in place of the papaya.
---
GREEN CURRY: spicy Thai curries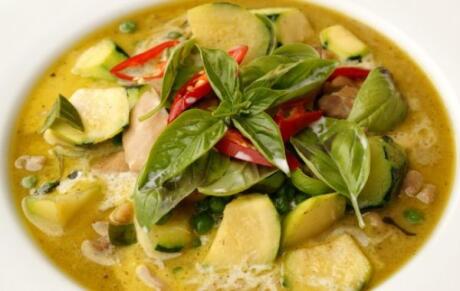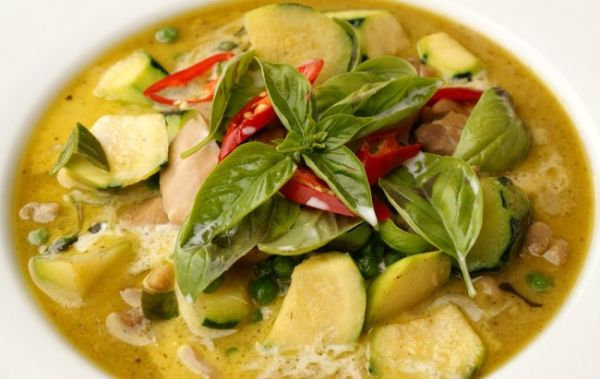 The Thai Green Curry is one of the most famous of all Thai curries alongside the Red and Yellow Curries. This traffic light system of curries is due to the color of the herb and chili used. For example, Green Curry gets its color from cilantro, kaffir lime leaf, and basil. The Red Curry from the chili powder and red curry paste. The Yellow Curry from the turmeric. Another famous Thai curry to try is Massaman Curry, which is rated as one of the best foods in the world by CNN. Massaman Curry is popular in south Thailand. It is cooked with coconut milk which gives it a richer flavor and is thus less spicy than its colorful cousins.
---
MANGO STICKY RICE: the best dessert ever!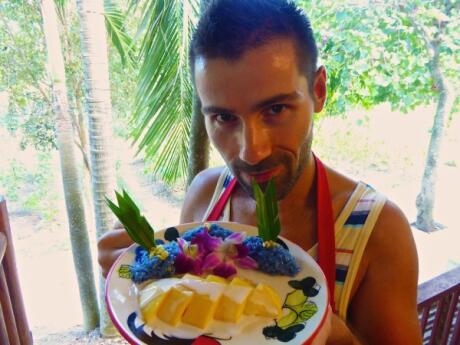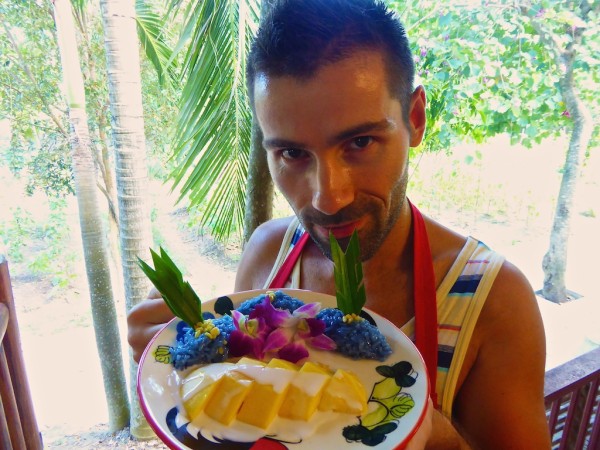 Mango sticky rice (aka Kao Niew Ma Muang) is Seby's favorite-ever Thai dessert! Every time we come to Thailand, you'll find Seby hunting down the best street food stalls selling mango sticky rice! It's a very simple dessert to prepare, made from glutinous rice, which is cooked with coconut milk and palm sugar, and served with pieces of mango. Note it's yellow mango, which is sweeter than the sour green mango (the latter is used to give tanginess to a Som Tam spicy mango salad). One common variation of mango sticky rice we tried is substituting the mango with durian. We tried it but definitely prefer it with yellow mango!
---
TOM YUM: spicy shrimp hot and sour soup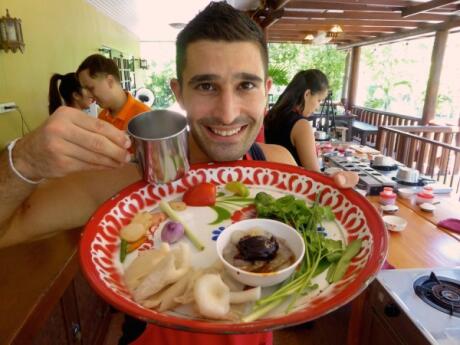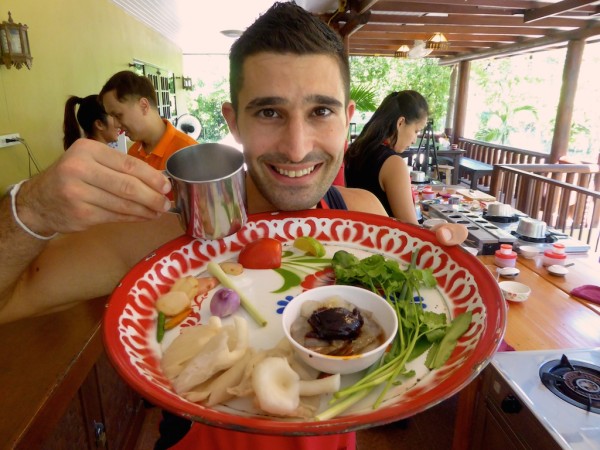 Tom yum is a hot and sour soup, usually cooked with shrimp. The words "tom yum" originate from how the dish is made: "tom" refers to the boiling process and "yam" refers to a Thai spicy/sour salad. As well as the shrimp, a tom yum also consists of lemongrass, kaffir lime leaves, galangal, lime juice (for the sourness), fish sauce, and crushed red chili peppers for the spicy kick. Sometimes the shrimp is substituted with pork. Also, tamarind can be used in place of lime juice to give it sourness (called "tom khlong"). Tom Yum is so reminiscent of the country that the 1997 Asian Financial Crisis was nicknamed the "Tom Yam Kung Crisis" in Thailand!
---
Plan your trip to Thailand
In this section, we've put together practical hints and tips from our firsthand experience traveling in Thailand as a gay couple to help you plan a fun and safe trip:
Travel insurance: We've mentioned security tips for visiting Thailand below, but for times when things just go wrong, we cannot stress the importance of having travel insurance. From illness or injury to unexpected cancellations or theft, we never travel without our Heymondo travel insurance just in case! They not only have comprehensive coverage, but their online system is also super easy to use if/when you need to make a claim.
---
How to get there: Bangkok is the main transport hub. Most will fly into Thailand from abroad (others doing a wider trip around South East Asia are also likely to enter from bordering countries via bus). We recommend organizing a private airport transfer when you first arrive to minimize the stress at the start of your holiday. It can be quite daunting trying to figure out Bangkok's public transport system, particularly if you're tired and juggling lots of luggage. In addition, it means you'll be met by an English-speaking driver at the airport who will take you straight to your hotel.
---
Visa requirements: Residents of most countries can visit Thailand visa-free for stays of up to 30 days. Make sure you check your personal visa requirements before you book your trip.
---
Getting around: You can travel between the major cities and regions of Thailand via domestic flights, trains, ferries, and buses. You can read this guide to getting around the country and find links to many different transport sites.
---
Vaccinations: All travelers to Thailand should be up to date with routine vaccinations like measles, mumps, and chickenpox. Most travelers should also be vaccinated for hepatitis A and typhoid. Some travelers may also need vaccinations for hepatitis B, cholera, Japanese encephalitis, malaria, yellow fever, and rabies, depending on what you'll be doing. Check the CDC website for the most up-to-date info and also consult your doctor or travel nurse.
---
Currency: The currency used in Thailand is called the Thai Baht. The currency code is THB and the symbol is written as ฿. Currently, $1 USD is worth around ฿31.87, €1 to around ฿34.66, and £1 to around ฿41.18.
---
Tipping culture: Thailand is not a country with a strong tipping culture so you won't ever be expected to tip at hotels and restaurants. If you feel like your service was exceptional, you can always round up to the nearest note as a tip. Highend Western-style restaurants will likely include a 10-12% service charge. Check out this guide for more detailed information on when you should or shouldn't tip in Thailand.
---
Internet access: While you will be able to access free WiFi at many hotels, hostels, cafes, and restaurants in the main cities of Thailand, it may not be readily available in other parts of the country. If you want to make sure you have reliable internet access then you can rent a portable WiFi device while you're traveling through Thailand. This way you won't ever need to rely on finding WiFi and can connect more than one device at a time – perfect if you're traveling in a group.
---
Accommodation: When looking for accommodation in Thailand we definitely recommend using Booking.com. They have so many great options to choose from, many places with free cancellation if needed. Their online customer service is excellent and available 24/7, plus it's super easy to book online.
---
Sightseeing and adventure: We love using GetYourGuide to find all sorts of fun activities and tours to do throughout Thailand. They have a very easy-to-use online booking system as well as attentive 24/7 online customer support.
---
When to visit: Thailand has 3 seasons: hot, cold, and rainy. Thailand's coolest season is in November-February when temperatures are "only" around mid-20s Celsius (77 F). This is also Thailand's peak season, especially around Christmas, New Year's, and the Chinese New Year in February. The hot season is between March-June, with temperatures around 30-35 degrees Celsius (86-95 F). This is the shoulder season because it's too hot for some. However, this is also the season for the Songkran (Buddhist New Year) gay parties in Bangkok and Phuket. The rainy season falls between June-October. During this time, it does not rain constantly, but there will be periods of intense rainfall lasting for no more than a few hours. This is the low season for much of Thailand, particularly in the islands because the weather can get quite rough and choppy, so most boat services will either stop or run at a bare minimum.
---
Safety tips for gay travel to Thailand
Is Thailand safe for gay travelers? The short answer is YES, but there are some precautions you should always take when traveling. Make sure you follow these safety tips and you are unlikely to encounter any problems while traveling in Thailand.
Check official government advice before you go. You should always check what your country's official government advice is on traveling to any destination before you go. It's also wise to make sure you register your travel plans so you can get updates while traveling if anything changes.
Although homosexuality is legal in Thailand, we advise being cautious of public displays of affection outside of gay friendly areas. Thai society is quite conservative. PDAs are generally uncommon even in straight couples.
Avoid excess alcohol and the use of stupéfiants. It's far more likely that you'll be taken advantage of, scammed, or even robbed if you're obviously intoxicated! We're not saying don't have a good time, just make sure you stay in control of things.
Don't wear valuables in public. Pickpockets operate everywhere, and the flashier your belongings, the more attractive you are as a target, even more so if you're wasted! Leave your valuables and important items in your hotel safe so that even if you do find something missing, hopefully, it won't be anything too irreplaceable.
Invest in a good money belt. It's always better not to carry too much cash or credit cards anyway, but having a good money belt that hides under your clothes is another way to ensure nothing goes missing.
---
Like this post? Pin it