TERMS OF USE: There is a chance that some of the content on this page has changed since it was last updated. By reading this article, you consent to our Terms of Use and Disclaimer. Happy Travels!
DISCLOSURE: Some of our posts may contain affiliate links which we may receive a commission if you choose to book something through one of our links.
Here are the best gay tours in Bangkok for LGBTQ travelers looking for an introduction to this super-gay city!
Aaah, Bangkok… this crazy, chaotic city can certainly overwhelm you with all the traffic and people but we keep on coming back for more! There's just something so intoxicating about this messy, gritty yet absolutely incredible city…
Thailand is one of the most gay friendly countries in Asia, so it's not surprising that its capital, Bangkok, has a fabulous gay scene. We've spent quite a bit of time exploring the gay bars and clubs in Bangkok, but sometimes you really just want someone in the know to show you around.
Luckily we've found these fabulous gay tours with local LGBTQ guides in case you're feeling a bit nervous about venturing into the maze of streets and venues by yourself. They each offer something different, so whether you're looking to party with drag queens or relax in the best gay saunas, you'll find something to love.
Be sure to also check out our gay guide to Bangkok to complement your travel planning and our article about the gay bars of Bangkok to embellish your gay scene knowledge!
01
Discover Bangkok's gay nightlife on a tour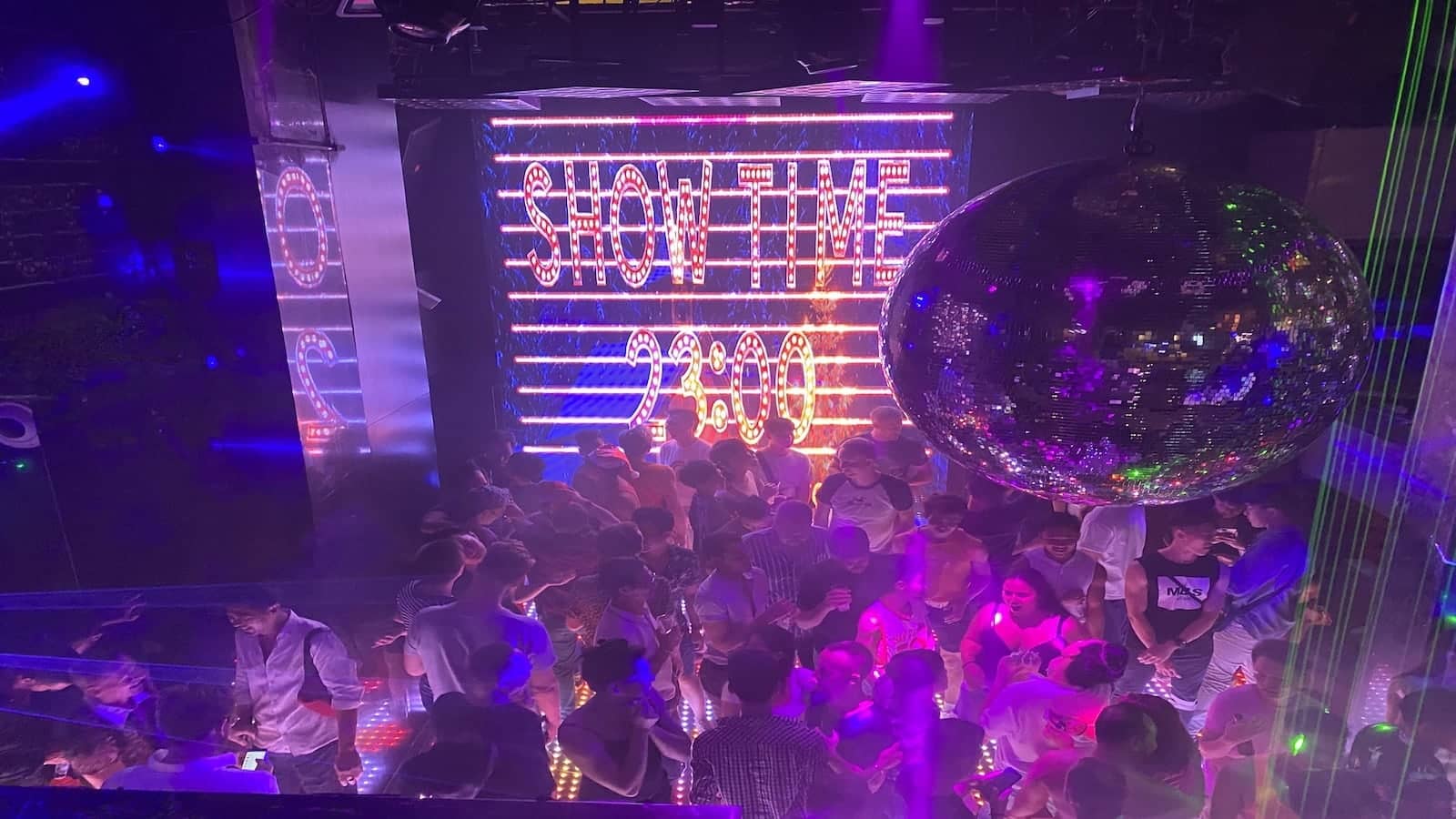 For those who want to PAR-TAY!
This gay nightlife tour takes you on a whirlwind journey through Bangkok's best gay bars and clubs. You'll feel like you've followed the white rabbit down into the Wonderland that is Bangkok's gay scene, so it's appropriate that the first stop of the evening is at the White Rabbit Bar!
This cafe/lounge bar is a lovely spot for dining during the day, but let's be honest, you're joining this gay tour for something a bit more exciting than food, right? Luckily the tour includes a shot at each of the venues and of course you'll be able to purchase more drinks for yourself if you feel like it. We suggest the "rabbit passion" cocktail to keep you going all night long (wink, wink)!
With your new friends, you'll visit another gay bar for a while before heading to your final stop of the evening – one of the gay clubs of Bangkok (usually our favourite – DJ Station). After arriving at the club you'll get another two free shots or drinks so that you're ready to get down and boogie on the dance floor without any inhibitions.
This tour is perfect if you're visiting Bangkok for the first time and want to get acquainted with the local gay scene, or if you're travelling alone and want to make some new friends. Nothing bonds a group like drinking and dancing together, amirite?!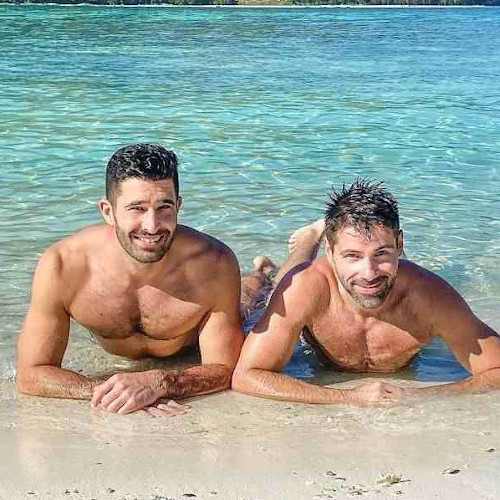 Gay tour of Thailand
Discover how Thailand earned its moniker 'The Land of Smiles' on this awesome gay tour with Out Adventures. The boys over at OA run four annual departures through the country with stops in Bangkok, Chiang Mai, Krabi, and Phuket. It's a fantastic way for first-timers to Thailand to get a thorough flavor of this incredible country with a fabulous bunch of squirrel friends to hand.
02
Meet the finest drag queens of Bangkok
In the words of Mama Ru: "we're all born naked and the rest is drag!"
Bangkok has one of the best drag scenes in Asia and we LIVE for it. They even have their own Thai version of Drag Race. If you also love drag, then we highly recommend checking out this tour.
You'll get to visit one of the best drag clubs in Bangkok to see the star queens of Drag Race Thailand (the most famous version of RuPaul's Drag Race in all of Asia). Make sure you're wearing your big girl panties though because these Queens are fierce and will absolutely read you to filth! …which is fine as we're concerned as it's part of the experience…
Your friendly local guide will also tailor this tour for your group's interests, so as well as the main drag club, you might explore the nearby night market and do some shopping or head to other bars/clubs in the area. It's all down to what you want from your night out.
Walking down Bangkok's main gay street, Silom Soi 4, is an experience like no other, one which we love (and one of the many reasons we love to come back to Bangkok whenever we can!) Here you'll find lots of gay bars, karaoke bars, restaurants, traditional Thai food stalls, and more, all spilling light and noise out onto the street outside. Along with the drag club visit included in this tour, we also recommend checking out one of the karaoke bars or even buy your own Geri Halliwell Union Jack dress from the Patpong night market (a legit purchase by me being a Spice Girl fanatic!)
Get online while you're in Bangkok…
…by renting a pocket WiFi device. We've found this is the best way to stay connected while we're traveling as you'll have unlimited internet access during your trip, as well as being able to connect multiple devices at once. Unlike in public WiFi hotspots, you can be safe in the knowledge that you are using a secure and private connection as well.
03
Private tour of the gay scene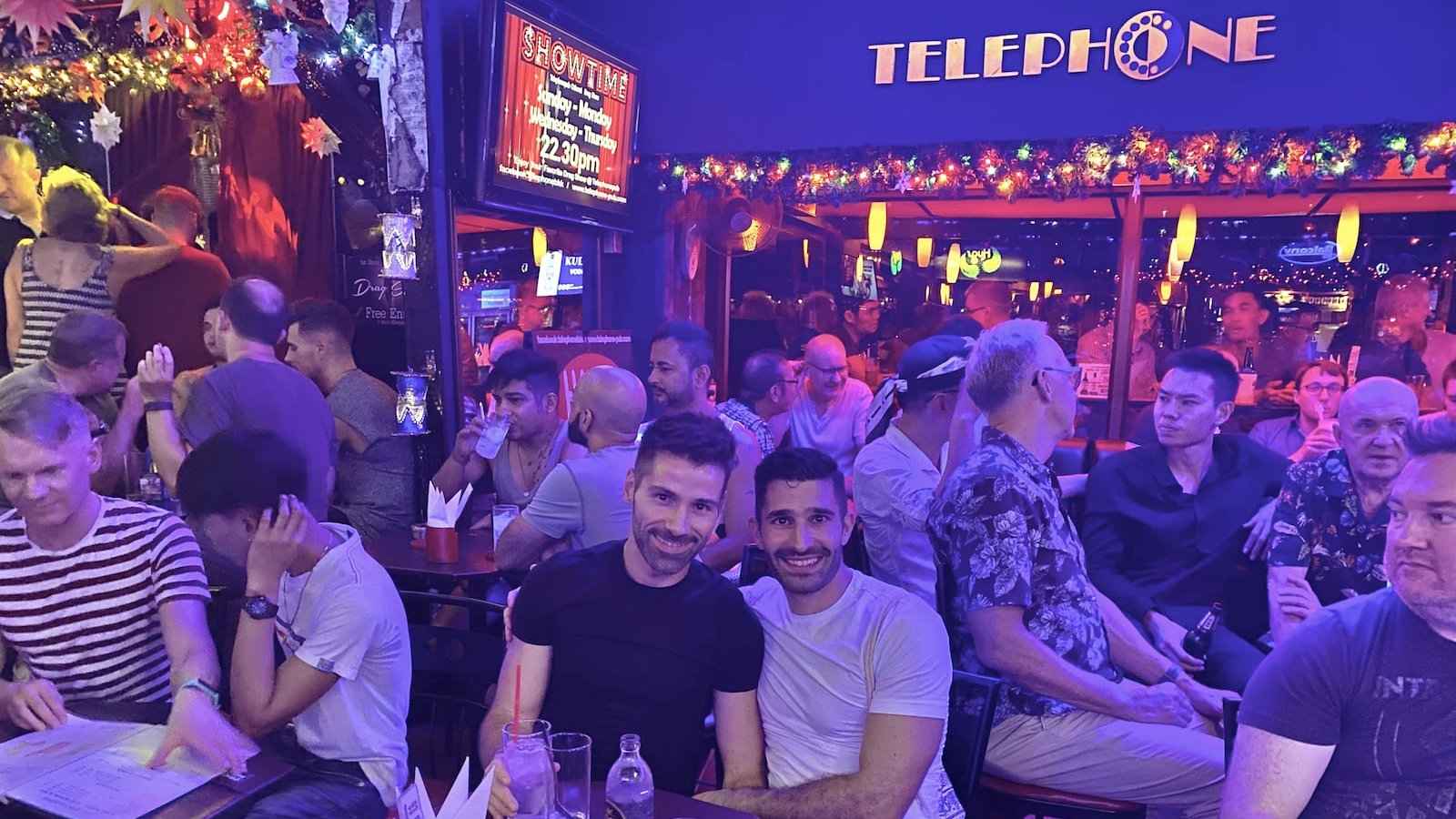 Be treated like a princess with a private tour!
Sometimes you just need a little bit of extra personalized attention ('no, I am NOT spoiled Seby!') and that's what this lovely tour provides. Your local guide will find out exactly what aspects of the gay scene you're most interested in so you have the perfect night out.
The tour includes visits to two different GoGo shows with one drink included at each location. You can also visit other local gay bars and clubs, or maybe even massage parlors if that's what you feel like. Speak with your LGBTQ guide to get local tips on the best places to experience Bangkok's gay nightlife.
On a private tour like this one, you can also feel free to be completely open with your guide about exactly what you want to experience without worrying about being any judgment. Even if you don't visit everything Bangkok's gay scene has to offer, your host will also be able to give you the full lowdown on where to go during the rest of your time in the city and come up with a tailored tour just for you.
STAY WITH A GAY LOCAL
Misterb&b is the Airbnb equivalent for the LGBTQ community. Unlike on Airbnb, you know your host is gay, voiding any nasty surprises when you check-in. It is also a great way to meet gay locals and discover the underground gay scene. Click below to get 10 € (or $10) off our first booking.
04
Gay sauna tour in Bangkok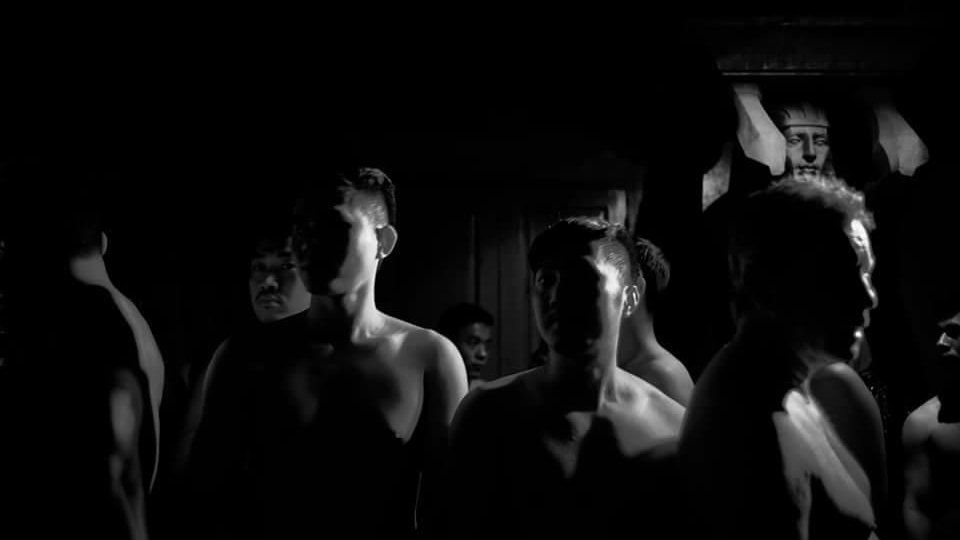 If you need some time to relax, unwind and get a little steamy…
…then you should head to one of the many gay saunas in Bangkok. There are many different gay saunas to choose from, so if you're feeling stuck then you can organize a local guide to show you around.
Bangkok Tours offers private, personalized tours with local gay guides who know the scene and make suggestions based on which type of sauna you want to visit. Whether you want to head to one that is popular with locals or one with a more mixed crowd, they will have the scoop.
Most gay saunas in Bangkok will include a pool, steam room, dry sauna, Jacuzzi, dark room, maze, and plenty of private cabins as well as male masseurs if you'd like a massage. Some will even have a gym. Most importantly, all gay saunas will offer you a few condoms to use.
This particular tour is perfect if you've been partying a lot and really need some downtime. You can just sit back, let the steam surround you, and truly relax(!)…it's also a great way to meet some sexy locals who might be up for a spot of hanky panky!
05
Underwear shows and shop tours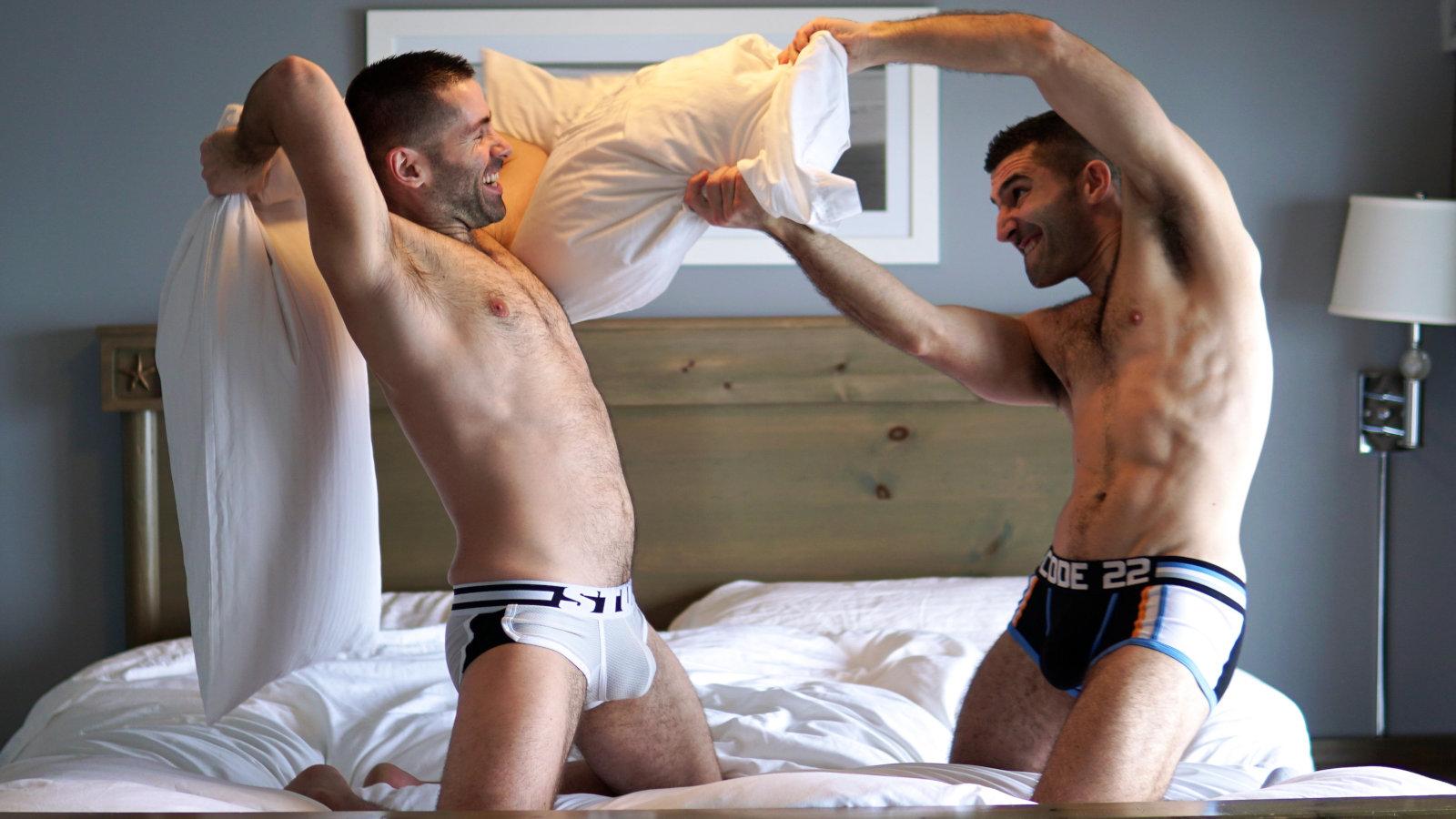 Is that a gun in your speedo or are you just happy to see me?
Well, we are certainly happy when we see a gay tour that combines two of our favorite things – hot men and shopping! Bangkok is a great place to get some bargains, especially as many big brands also showcase their underwear collections at the local gay clubs.
What better way to find the latest cut to buy while also watching hot male models showing them off on stage?! On this tour, your local LGBTQ guide will take you to the best underwear stores and local markets where you can snag a bargain. And because it's a private tour, you can bet they will cater everything to your personal taste.
If there are any underwear shows on at the time you'll also get to visit the clubs hosting them and enjoy some eye candy sporting the latest styles. This tour is definitely the best of both worlds, so you can party a bit if you want, or just pick up some new Speedos to show off when you hit Thailand's world-famous beaches.
---
Like this post? Pin it