During our travels in Asia, we were fortunate to make lots of Filipino friends everywhere: they're an extremely internationally minded bunch!
And as we loved the Phantastically friendly Philippines so much, we thought we'd dedicate an article to our Pink Pinoy buddies from around the world.
STAY WITH A GAY LOCAL
Misterb&b is the Airbnb equivalent for the LGBTQ community. Unlike on Airbnb, you know your host is gay, avoiding any nasty surprises when you check in. It is also a great way to meet gay locals and discover the underground gay scene. Click below to get 10 € (or $10) off your first booking.
So, we asked some of them to answer these 2 questions and print their answers below:
1. Why do you think the Philippines is seen as so gay friendly?
2. Where in the Philippines would you take Mr Right?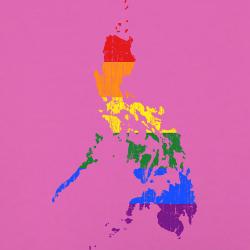 #1

DJ Yabis – Essen, Germany

The Philippines is very gay friendly because the country is pretty gay! Although homosexuality is still frowned upon in most places, Filipino gays are pretty out and loud. It helps a lot that there are many visible gays on TV and in various media, like the TV presenter Vice Ganda and transgender actress and model BB Gandanghari.

I would take Mr Right on a diving trip all over the Philippines. Actually, I already did. The best dive spots from my experience are in Batangas, Cebu, Bohol, Palawan and of course Tubbataha reef.

Check out DJ's awesome blog: Dream Euro Trip.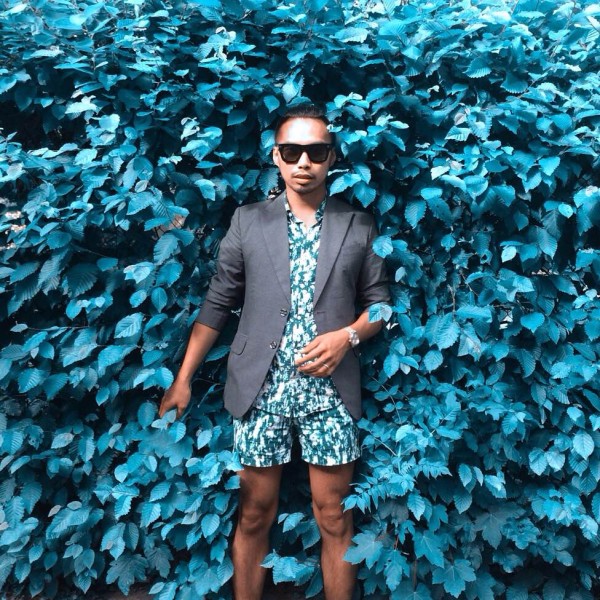 #2

Regina Ladera – Bangkok, Thailand

It is a fact that Filipinos are friendly and happy people. We are optimistic and always believe that for every challenge in life, there's always a positive solution. Although becoming transgender was not an easy process, it was greatly helped by all my family and friends around me who all just accepted me for who I am.

I would take Mr Right: to my beautiful hometown of Iloilo City, which is nicknamed The City of Love. We have a lot of natural beauty as well as many stunning beaches. And, as you can imagine, Valentines Day is a particularly special time in the City of Love.

Check out Regina's awesome interview about her life as a ladyboy in Asia.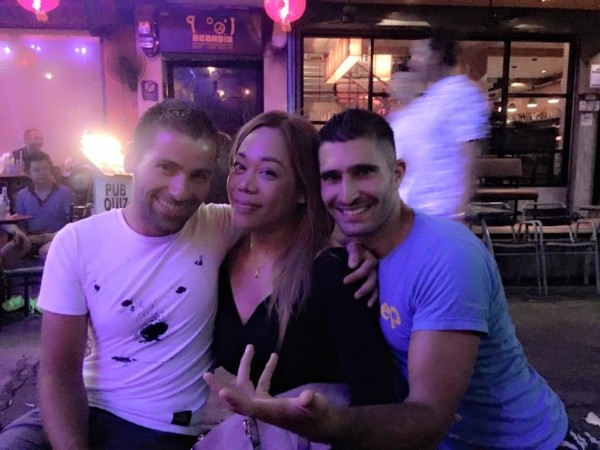 #3

Girard Philip Espanola Bonotan – Jakarta, Indonesia

Filipinos are friendly to all visitors, gay or straight. We're eager to meet tourists and show them around. People's attitudes towards homosexuality have shifted a great deal over the years and it helps that there are increasingly more gay personalities in the media. People belonging to the LGBT community are more tolerated rather than fully accepted, but I'm quite positive attitudes are moving towards the latter, albeit slowly.

I would take Mr Right: to Siargao Island, in the North Eastern tip of Mindanao. I'm bias of course because this is where I'm originally from. It's mainly known as the surfing capital of the Philippines, but beyond surfing, it has many great romantic and secluded beaches, like Magpupungko, Alegria, and Union.

Check out Girard's sassy blog for more fun Pinoy insights.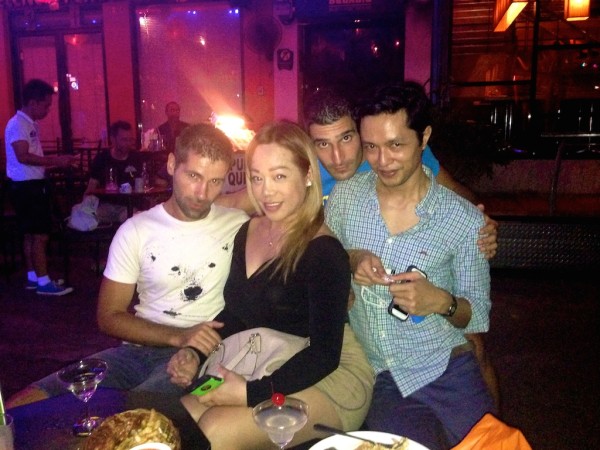 #4

Max Fel Thomas – London, UK

Well boys, it's because we Filipinos are famous for being hospitable to visitors and especially to foreigners. We love them! But in terms of gay friendly, yes homosexuality is tolerated but still frowned upon.

I would take Mr Right: to climb up to Lake Kayangan at Coron Island in Palawan. One word: amazing! It is a challenge to reach, but you would do anything and everything to show Mr Right this beautiful place. Then at the top, Mr Right would use this moment to propose to me. Then after saying yes, we'd go swimming together in the lake.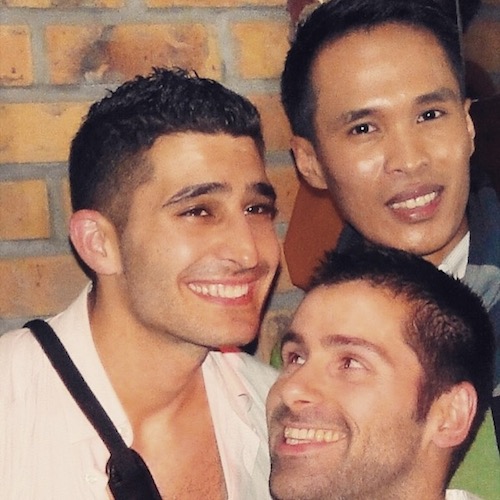 #5

Rione Palacios – Manila, Philippines

We are regarded as a gay friendly nation because we possess a warm, welcoming, fun and friendly spirit. We spent 300 years in a Spanish convent and 50 years in Hollywood – ha ha ha! But as a result, this has shaped us to be more open minded as to what is different and more accepting of change.

I would take Mr Right: to Cebu, where I am originally from because it possesses a distinct personality you just won't find anywhere else in the Philippines. In 30 minutes you can be at a mountaintop resort enjoying fresh produce and inhaling the fresh country air, or you can be by the sea enjoying our fantastic beaches, eating delicious Cebu lechon (roasted suckling pig) for lunch.

Read more about Rione's gay life in Manila and the Philippines.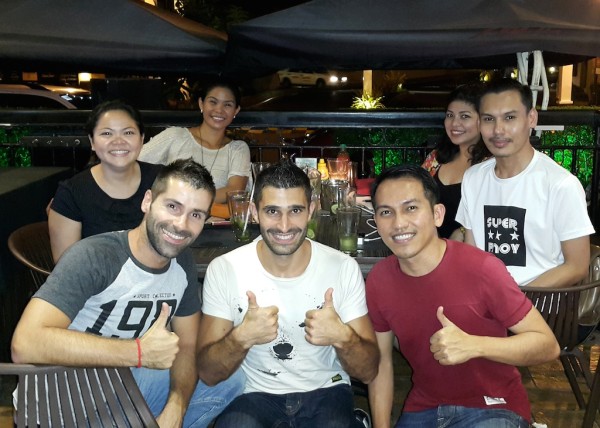 #6

Dennis Baldoria – Manila, Philippines

I think the influence of show business is the main reason. So many elected public officials used to be in this industry, which shows the strong showbiz influence in Filipino society. Yes we are naturally drama queens the lot of us! And, since there is always a gay personality behind every showbiz success story, this has positively influenced how the public sees gay people.

We also have a couple of famous and influential gay personalities in show business that have broken negative gay stereotypes to appeal to the masses. For example, Boy Abunda is an influential talk show host and Vice Ganda is a very funny comedian. Although the negative stereotypes of being gay were proven to be untrue by these famous gay personalities, being gay is only tolerated and is not yet completely accepted by Filipino society (but a tolerant society = a gay friendly society).

I would take Mr Right: to Paradise of course, ie Palawan island, particularly to Coron or a nearby remote island where a nipa (wooden stilt) hut is set-up but isn't necessarily connected to a power grid to provide electricity.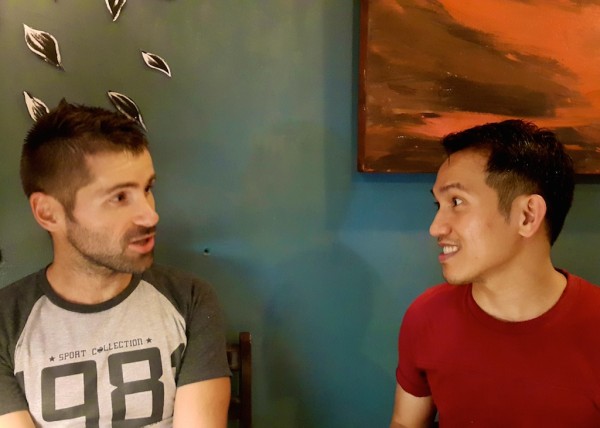 #7

Patrick Limcaco – Bangkok, Thailand

Go to Greenbelt Mall in Makati, hold hands with your boyfriend (without irony) and the worst that could happen is you will get provocative, mildly shocked, quietly unnerved stares. And that's it. You won't get stoned, called names, or publicly shamed by conservative Catholics who might feel scandalised by the sight of two buff boys showing very visible signs of affection towards each other. Greenbelt is a classy, family mall, of course, so take that into consideration.

When you go out into the streets of (Metro) Manila and behave the same way, it might be a different experience altogether. If by gay-friendly, you mean people are not outwardly hostile, then yes! Philippines is gay-friendly. Just stay away from the comments section of the Filipino dailies because the amount of vitriol in some of them is just too much.

I would take Mr Right: to one of the many stranded sandy beaches of Palawan island (actually, Mr Wrong wouldn't be so out of place there, either!). I would also take him to cold Baguio and Sagada, Mountain Province where you can hold hands as much as you wanted underneath all the layers of clothing.

Patrick is a fellow geek and has an excellent blog to prove it.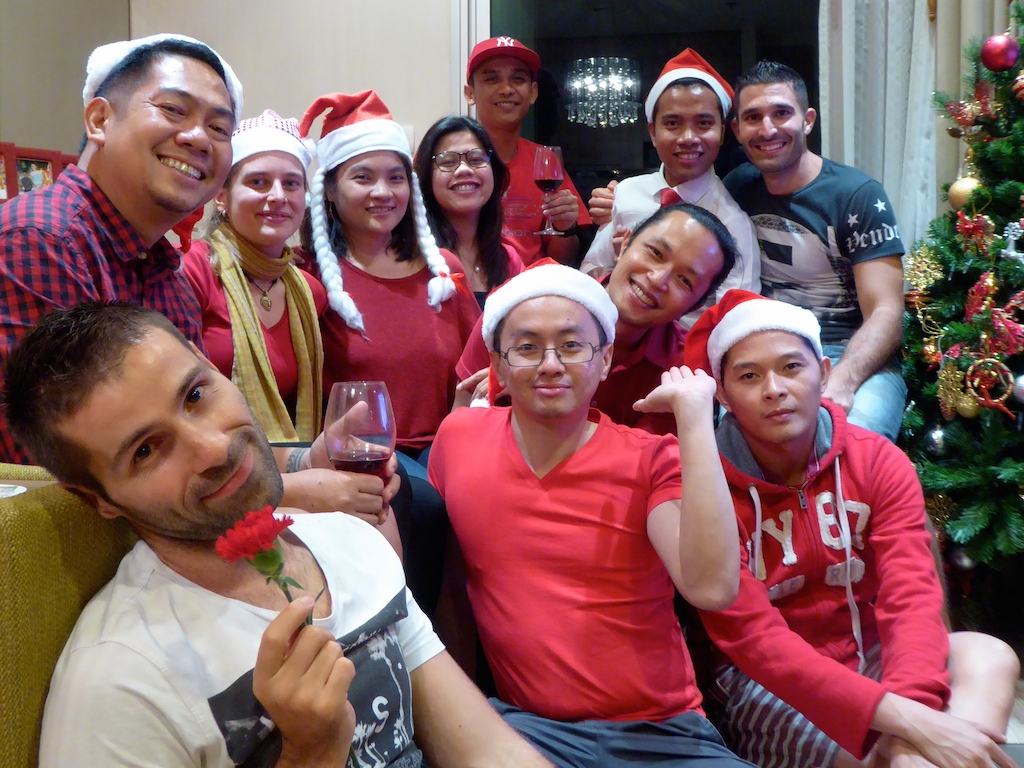 #8

Arnold Peneda – San Diego, USA

Compared to the USA, where I was raised, the Philippines is not as accepting of gays, especially now that the gay marriage laws have finally been passed by the US Supreme Court. Despite this, the Philippines is one of the most gay friendly destinations in Asia because the people are more relaxed, easy going and welcoming to all.

I would take Mr Right: to Boracay island because we could dress up and learn to swim like mermaids together just like you boys did!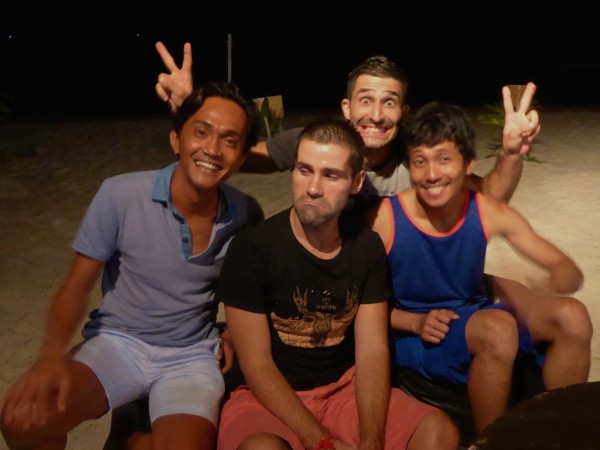 #9

Ryan Alba – El Nido, Philippines

The Philippines is seen as gay friendly because a large amount of our economy depends on tourism, hospitality and catering, each of which naturally attracts the pink pound.

I would take Mr Right: to my home town in Dipolog City and introduce him to my family and all the good people I know and then take him to the most beautiful place I have been to, which is Ginto Island. What follows next will be the greatest adventure!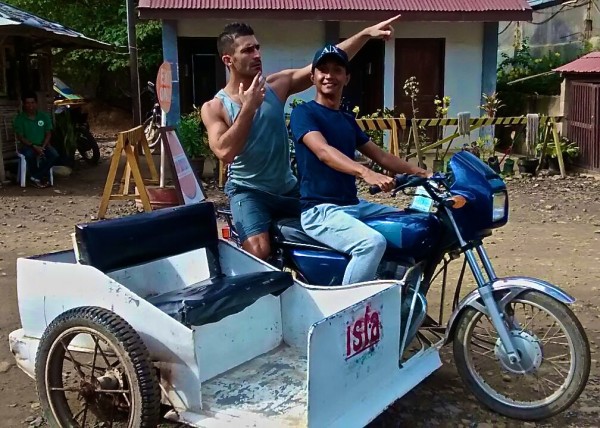 Travel with us as we swam our way through Boracay and Palawan in our Philippines travel video.
Happy travels are safe travels
We recommend you always take out travel insurance before your next vacation. What happens if you suffer from illness, injury, theft or a cancellation? With travel insurance, you can have peace of mind and not worry. We love World Nomads travel insurance and have been using it for years. Their comprehensive coverage is second to none and their online claims process is very user friendly.
Some of the links in this post are affiliate links. This means that if you book your accommodation, an activity or your insurance, we'll earn a small commission. There is never an extra cost to you for using these links and it helps us keep the site going.
IF YOU ENJOYED READING, PLEASE PIN ME: