Vietnam is one of the most gay friendly countries we visited from our big 2 years trip across Asia. Overall we found the Vietnamese to be very welcoming, particularly to the LGBTQ community.
In terms of gay rights, Vietnam doesn't have any gay marriage laws in place. However, by Asia standards it is very progressive:
it has never had any anti gay laws (unlike the US and UK)
on 1st January 2015, the Law on Marriage and Family came into effect, outlawing the ban on gay weddings
it is extremely open to gay travellers as set out in our article about being gay in Vietnam for Matador
it held its first (peaceful!) pride parade on 5 August 2012 in Hanoi and has been going strong since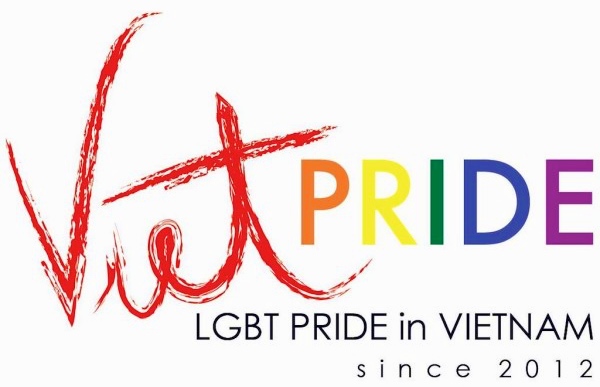 Although we found Vietnam to be a relaxed and tolerant country towards us as gay tourists, Vietnamese society still remains conservative towards homosexuality, and most gay locals we met were still in the closet.
Despite this, we met a very sweet and confident local gay boy called Quan in Ho Chi Minh City (also called Saigon). Quan gave us his perspective on gay Saigon and what it's like growing up gay in Vietnam.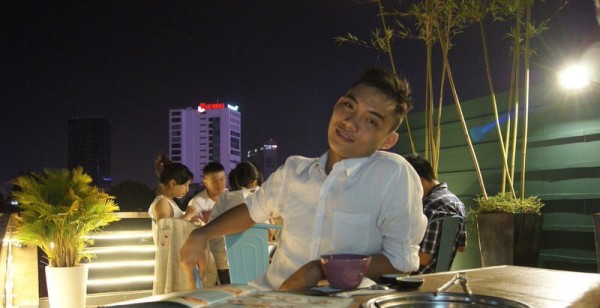 #1

Xin chào Quan, where are you from and what do you do?

Hi Stefan and Seby. My name is Quan Nguyen and I am 28 years old. I am from Can Tho in the Mekong Delta.

I am a web designer living and working in Saigon.
#2

Are you openly gay to your family and friends?

I am open to all my friends but not yet to my family. I plan to tell them very soon in fact, but I think my older sister knows because she once said to me:

"you better clean up your room if you wanna find a good husband!!"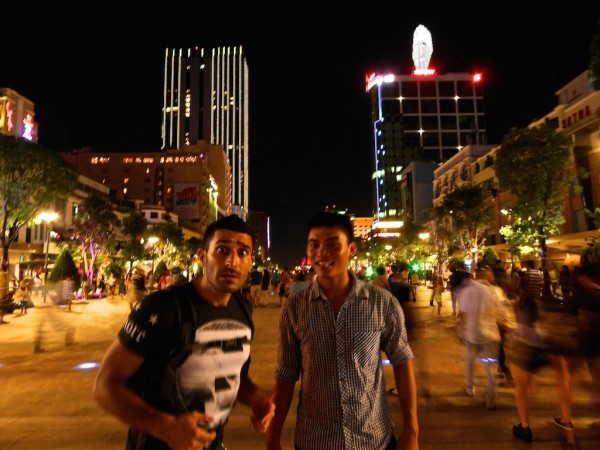 #3

How do you think your family will react when you come out to them?

I expect a few tears, especially from my mother because homosexuality is still taboo in Vietnamese society. But I think they may already know so hopefully it won't be too much of a surprise.
#4

What's it like growing up gay in Vietnam?

It was quite hard when I was younger because traditional Catholic Vietnamese society was not always so open and supportive towards gays. It may surprise you I am Catholic not Buddhist – this is one of the many influences in Vietnam from the French colonial days.

But on the positive, a lot has since changed, which has made it easier for gay boys growing up in modern Vietnamese society. The growth of social media apps like Grindr etc have made it a lot easier for gays to connect with each other.

And, seeing more successful LGBT persons in the media helps society see gayness as something normal as oppose to an illness or wrong. For example, the former US Ambassador to Vietnam, Ted Osius is openly gay and was not shy about posing with his husband and baby: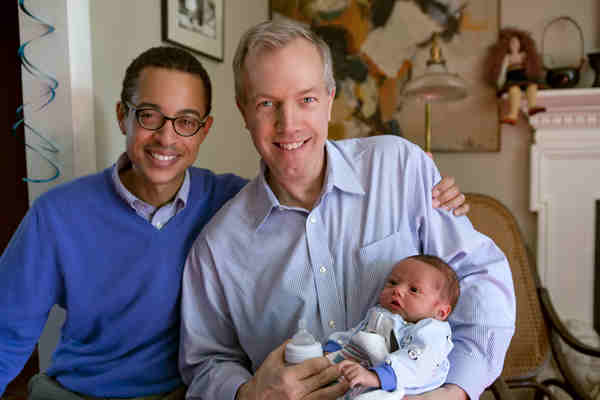 #5

How did you meet other guys growing up?

I was quite shy and nervous about meeting other guys when I was younger. I've only recently started to discover my sexuality, so I'm still a baby gay, coming out and discovering gay Saigon.
#6

What are the best gay bars and clubs in Saigon?

Our main gay bar is called Thi Bar and it has a great gay evening on Fridays and Saturdays, which includes happy hour offers before 9pm. Then after 11pm, most head to our big popular gay club called Republic. We have a drag show at Republic on Fridays and a large dance party with live music on Saturdays.

We also have a few gay friendly places which attract a mixed crowd, like Papa Cafe, which has live music, and Le Pub, which is open every day till midnight.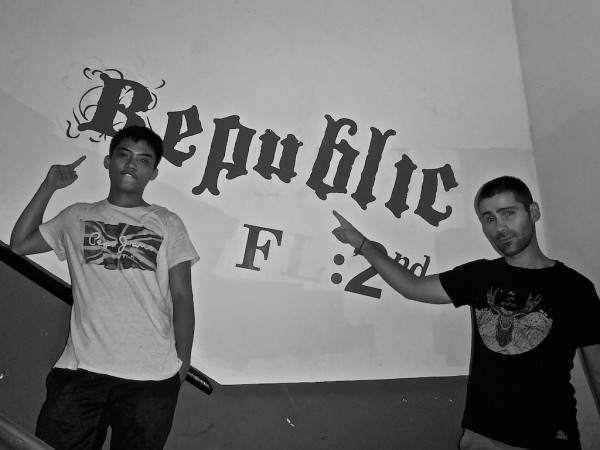 #7

Are there any good gay friendly or exclusively gay hotels in Saigon you recommend?

There's a couple of hotels that are famous among gay travelers:

The Reverie Saigon, is in my opinion the most beautiful hotel in Saigon and very popular with gay couples. It is centrally located in District 1 with prices starting from $260 / £175 a night.

STAY WITH A GAY LOCAL

Misterb&b is the Airbnb equivalent for the LGBTQ community. Unlike on Airbnb, you know your host is gay, avoiding any nasty surprises when you check in. It is also a great way to meet gay locals and discover the underground gay scene. Click below to get 10 € (or $10) off your first booking.

Beautiful Saigon Boutique Hotel is a more affordable gay friendly option, also in District 1. It's got a really cool swimming pool with prices starting from $45 / £30 for a double bed with breakfast.
#8

And finally, has Prince Charming come knocking on your door recently?

Yes he did. In fact there were 2 Prince Charmings if you can believe it!

Sadly for me, they ate all my food, took some pictures, then just abandoned me, hahahaha…
If you want to meet guys like Quan to show you round, drop us a comment below and we'll introduce you to some of the best gay guides in Saigon.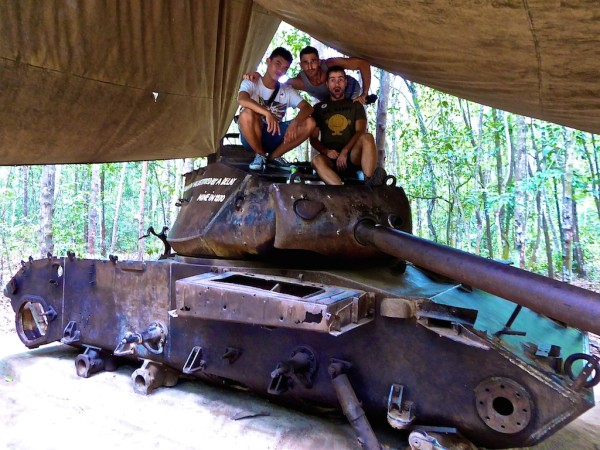 Happy travels are safe travels
We recommend you always take out travel insurance before your next vacation. What happens if you suffer from illness, injury, theft or a cancellation? With travel insurance, you can have peace of mind and not worry. We love World Nomads travel insurance and have been using it for years. Their comprehensive coverage is second to none and their online claims process is very user friendly.
Some of the links in this post are affiliate links. This means that if you book your accommodation, an activity or your insurance, we'll earn a small commission. There is never an extra cost to you for using these links and it helps us keep the site going.
For more inspiration:
If you enjoyed reading, Pin me for later!