TERMS OF USE: There is a chance that some of the content on this page has changed since it was last updated. By reading this article, you consent to our Terms of Use and Disclaimer. Happy Travels!
DISCLOSURE: Some of our posts may contain affiliate links which we may receive a commission if you choose to book something through one of our links.
We interviewed the owner of Stranger Bar and discovered how it became the most popular gay bar in Bangkok.
What used to be an unassuming gay bar in Bangkok's Silom Soi 4 gay scene is now one of the hottest gay hangouts in the city. Every evening from around 9pm Stranger Bar has a hilarious drag show featuring some of the most talented, quirky and hottest queens from all around Asia.
We first came here back in 2012/3 and barely noticed it – the gay scene of Silom Soi 4 was dominated by giants Circus and Balcony bars next door. When we returned a few years later it had started making an impact and had become one of the fixed staples on the scene. Then when we were last here in early 2020, it had become THE hottest drag venue in the entire city, busy every evening!
We caught up with the super charismatic owner of Stranger Bar, Chakgai. In this interview, Chakgai tells us what it's like owning a bar in the gay scene of Bangkok, what gay life is like in Thailand, and what it is about Stranger Bar that has made it become so successful over the years.
Sawadee krap Chakgai, introduce yourself:
Hello Stef and Seb, I am Chakgai, but my friends simply call me "M Stranger Fox". That's also my drag name.
I am 35 years old, Thai born and raised in Bangkok. Together with my husband of 15 years, we set up Stranger Bar in March 2012 when it used to be a Greek restaurant and have been going strong since.
I LOVE being a host at Stranger. I love to try a different flamboyant outfit every evening to blow up all my guests' Instagram accounts! Of course, I'm also really passionate about drag and have always been pushing my drag family to come and perform here to our guests to help boost their confidence in their art.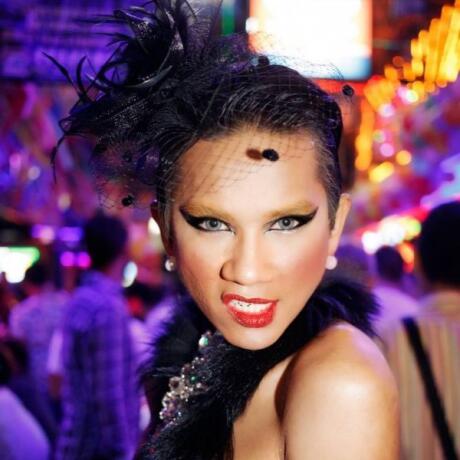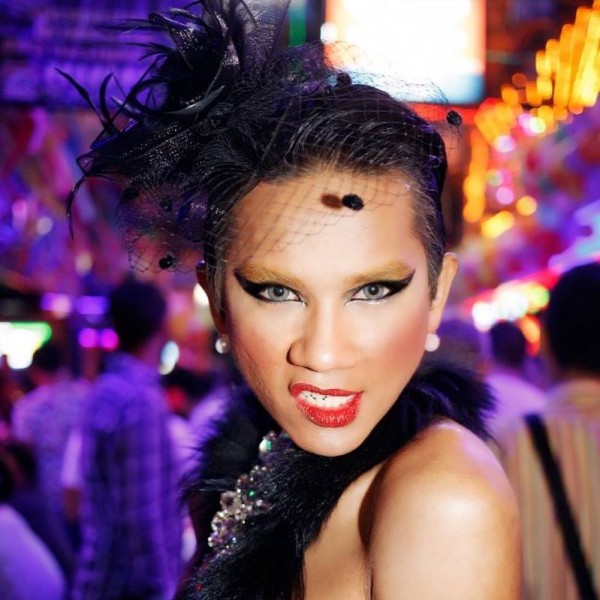 What was it like setting up a gay bar in Bangkok?
In terms of legalities, it's no different than opening up any other bar. In other words, if it's not a strip bar, different licensing laws apply, which are applied equally whether the bar is straight or gay.
We're fortunate that we've never had any problems with the local authorities or police as I know other friends have experienced when setting up gay bars in other parts of Asia. We are lucky in that respect that Thailand is one of the more gay friendly countries in Asia.
The initial difficulty when we opened was getting ourselves known in order to get people inside.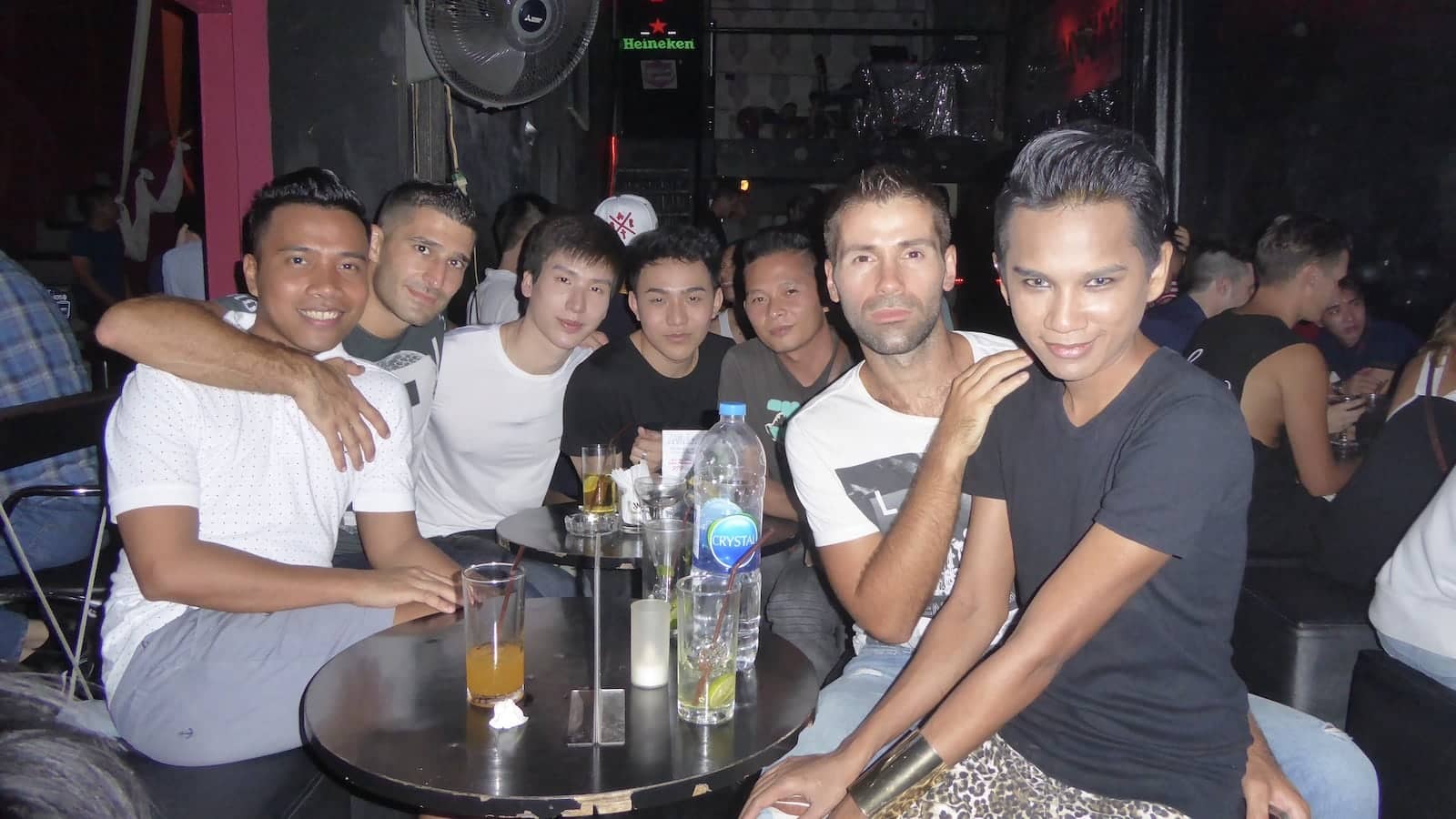 So what did you do to make Stranger Bar the most popular gay bar in Bangkok?
As you know the gay scene of Bangkok is dominated by Circus and Balcony. They are massive popular bars directly opposite each other. So we needed to find a way to make ourselves unique and different. We noticed a lack of good regular drag shows in the gay bars. Most go to DJ Station club for this, but it's late. And given my love for drag, we decided to market ourselves as a drag bar.
I have a lot of friends who, like myself, love dressing up and putting on a show. To be honest, it all happened by accident in the early years – once the bar closed, we'd all gather upstairs, dress up and pretend to perform. We quickly realised that this is something we could do every evening for our guests. So we started coming every evening to Stranger dressed in drag or very extravagant outfits, chatting with guests, getting crowds outside to come in and at around 9pm we'd do a few lip-synch performances.
Then, Drag Race Thailand happened in 2018!
A lot of my friends auditioned and appeared on it becoming overnight TV sensations in Thailand and across Asia. Every week, the eliminated queen would make an appearance at Stranger, including the finalists. These queens have become so popular in our LGBTQ community that whenever they make an appearance in Silom Soi 4 to perform at Stranger Bar, it's a big deal!
As a result, this has made Stranger Bar so famous in our LGBTQ community for drag and I am super proud of this! That's why we've rebranded our bar to call it: Stranger Bar: House of Drag Queens.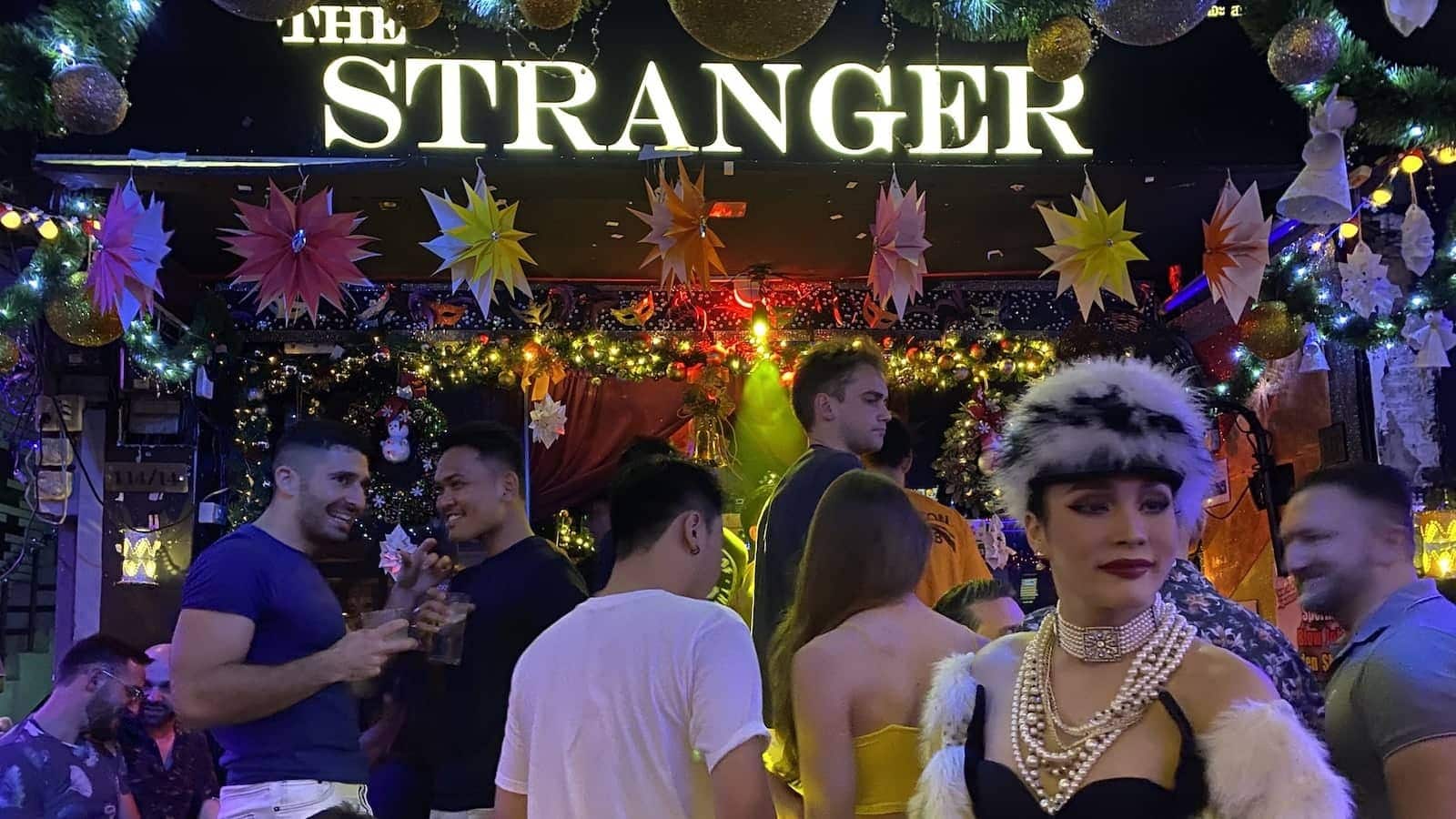 What's the relationship like between all the other gay bar owners?
I know them all and we are very good neighbours. No juicy gossip to spill here!
In fact, when we first set up Stranger bar, some of them gave me very useful tips. We are of course in competition but in a good lighthearted way. It's in all our interests to ensure Silom Soi 4 remains a gay street with as many LGBTQ establishments as possible. So for this reason alone, there is more of a community spirit between us rather than anything else.
It also helps of course, that we offer something unique and different than anyone else. We focus on drag shows and promoting a fun exciting drag culture, which is super fashionable at the moment thanks to the success of Ru Paul's Drag Race.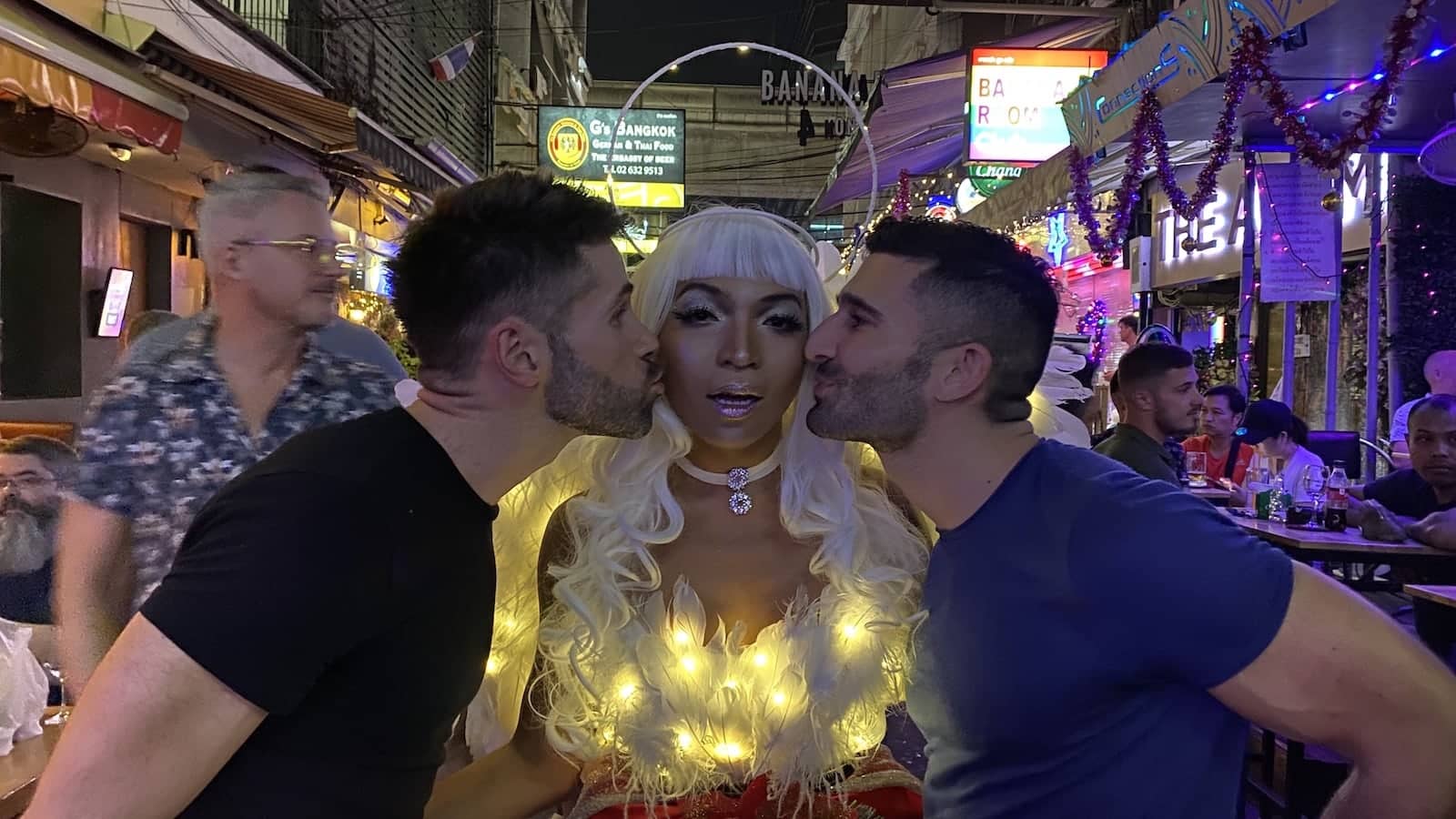 Are you out to your family?
Yes I am, very much so – honey, I'm a screaming drag queen, dressed up half the time!
Put it this way, I never had to have a sit down to have a formal coming out chat with anyone in my family – they're not blind: my photos are widely available to view on social media aren't they?! From a young age, I was always very campy and girly acting that it was quickly obvious to my parents that they had a fabulous son. My father was at first a bit disappointed by this, but he quickly adapted. My mother has always been amazing and supportive.
All of my friends growing up knew about me early on. Me being gay was never discussed. I never needed to have a big dramatic "coming out" ceremony that my other gay friends had. If I wasn't dressed up in drag, I'd be dating a guy or talking about guys, so it was always very clear what my inclinations were!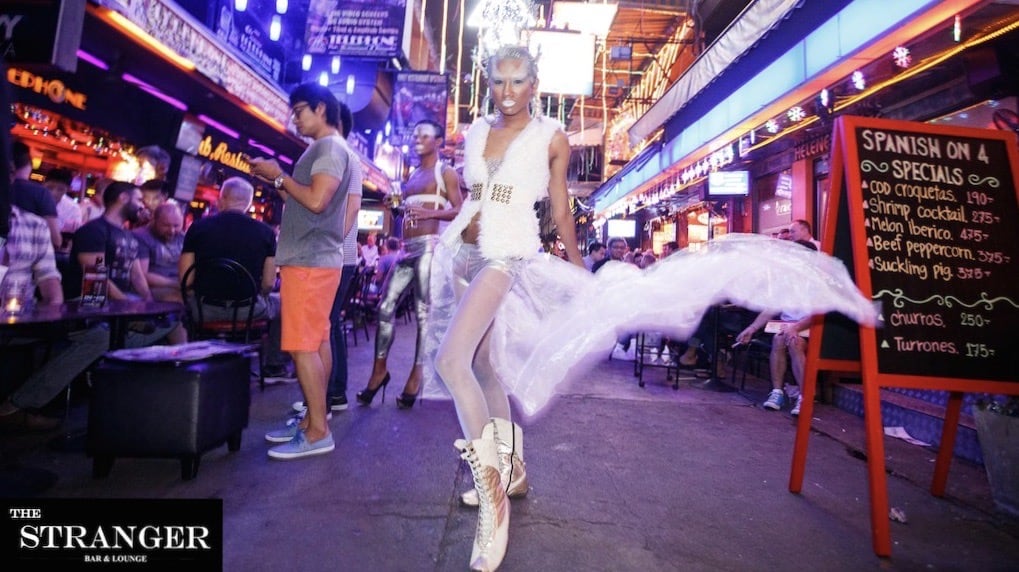 What's it like growing up gay in Thailand?
I don't have any bad memories about growing up. I know I always looked super gay from a young age, which caused my relatives to ask my mother a lot of questions about me, but good old mum took care of them for me. My mum is awesome and always supported my drag interest from a young age. For my dad, it was a bit hard at first, but he quickly came around to it when he saw how strongly my mother stuck up for me.
At school, I got called names by the other boys because I was really girly acting and hated sports. But I also quickly became the most popular boy at school because I was friends with all the girls.
In terms of homophobia, I am lucky that I have never experienced any growing up in Thailand. I think this is down to the fact that we Thai are humble, calm and accepting people. Our religion (Buddhism) is quite accepting of homosexuality (especially when compared to other religions), which has helped develop a very tolerant society.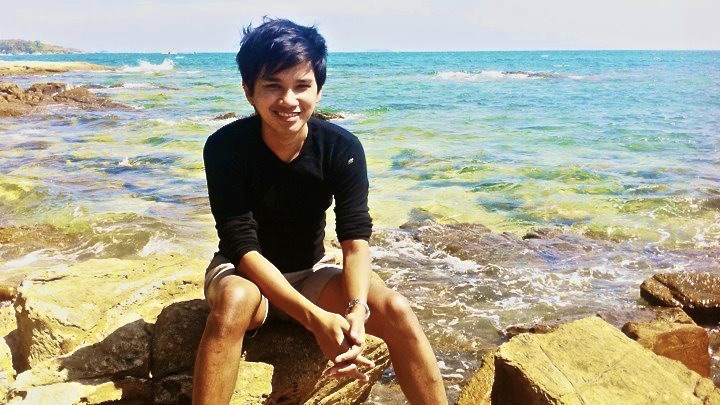 Why do you think Thailand is one of the most popular gay destinations in Asia?
Ha! The simple answer is because we are smart enough to market ourselves to attract the Pink Pound!
But in all seriousness, Thailand started early. We decriminalised sodomy in 1956, a decade before the UK did (in 1967) and 6 years before the first state in the US (Illinois) did so (in 1962). Since then, Thailand has progressed to become one of the most tolerant places in the world for the transgender community and definitely one of the most gay friendly places in Asia – for both locals and foreigners visiting. We also have gay events taking place throughout the country, especially in Phuket, Koh Samui and Chiang Mai.
Thai people love foreigners and we always stop to help when, for example, someone looks lost in the metro or in the streets. We love to smile a lot and people love us for that. We are a very peaceful society generally, which I think is another reason why foreigners love us.
Thailand is also a destination that ticks all the boxes for gay travelers: we have a fantastic gay scene in Bangkok – a city that is also a major transport hub in Asia. We have a rich cultural history to explore, particularly the temples in Chiang Mai, we have many beautiful beaches and islands to explore, and of course, the food is world-famous!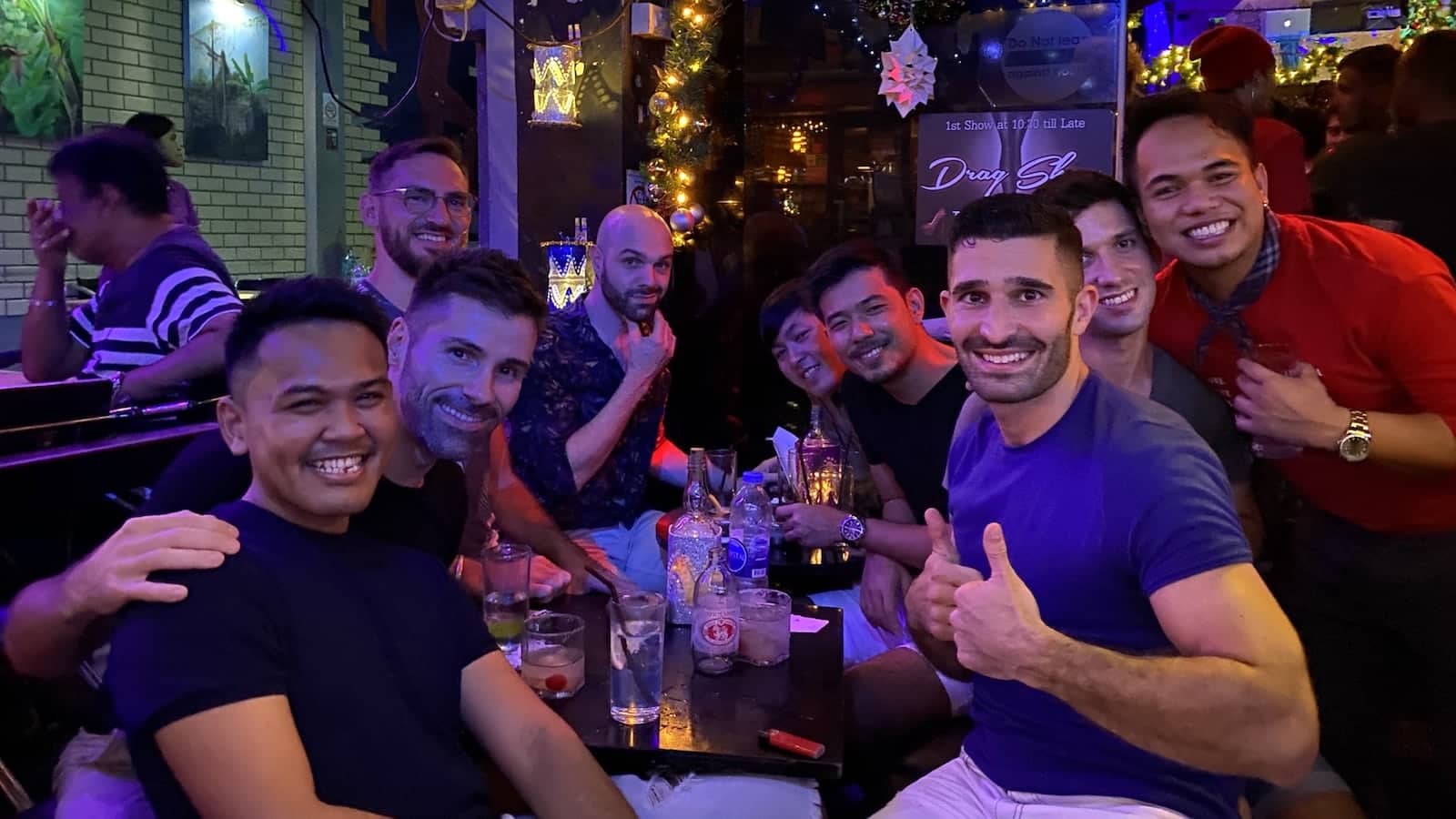 Will equal marriage laws be passed any time soon in Thailand?
There is a battle in the Asian LGBTQ communities to become the "Number 2" of Asia following Taiwan's example in 2019! Thailand and Cambodia are often cited as strong contenders.
Sadly marriage equality is not something that will become a reality anytime soon in Thailand. We are about to have the Civil Partnership Act become law in 2020, which will recognise same-sex couples for the first time in Thailand's history. Whilst this is super positive, it is limited to certain rights like sharing the same surname and property rights and doesn't include parental rights or anything about adoption. Also, you have to be at least 20 years old (the equivalent for straight couples is 17). Yet, this is still a good starting point and should definitely be celebrated.
On the subject of marriage equality, Thailand is famous for the world's first "three-way" gay marriage, which took place on Valentine's Day in 2015 in the central Uthai Thani Province between three Thai guys. The happy "throuple" argued that even though they could not have a state ceremony, their union was sanctioned by Buddhist Law because it does not forbid polygamy!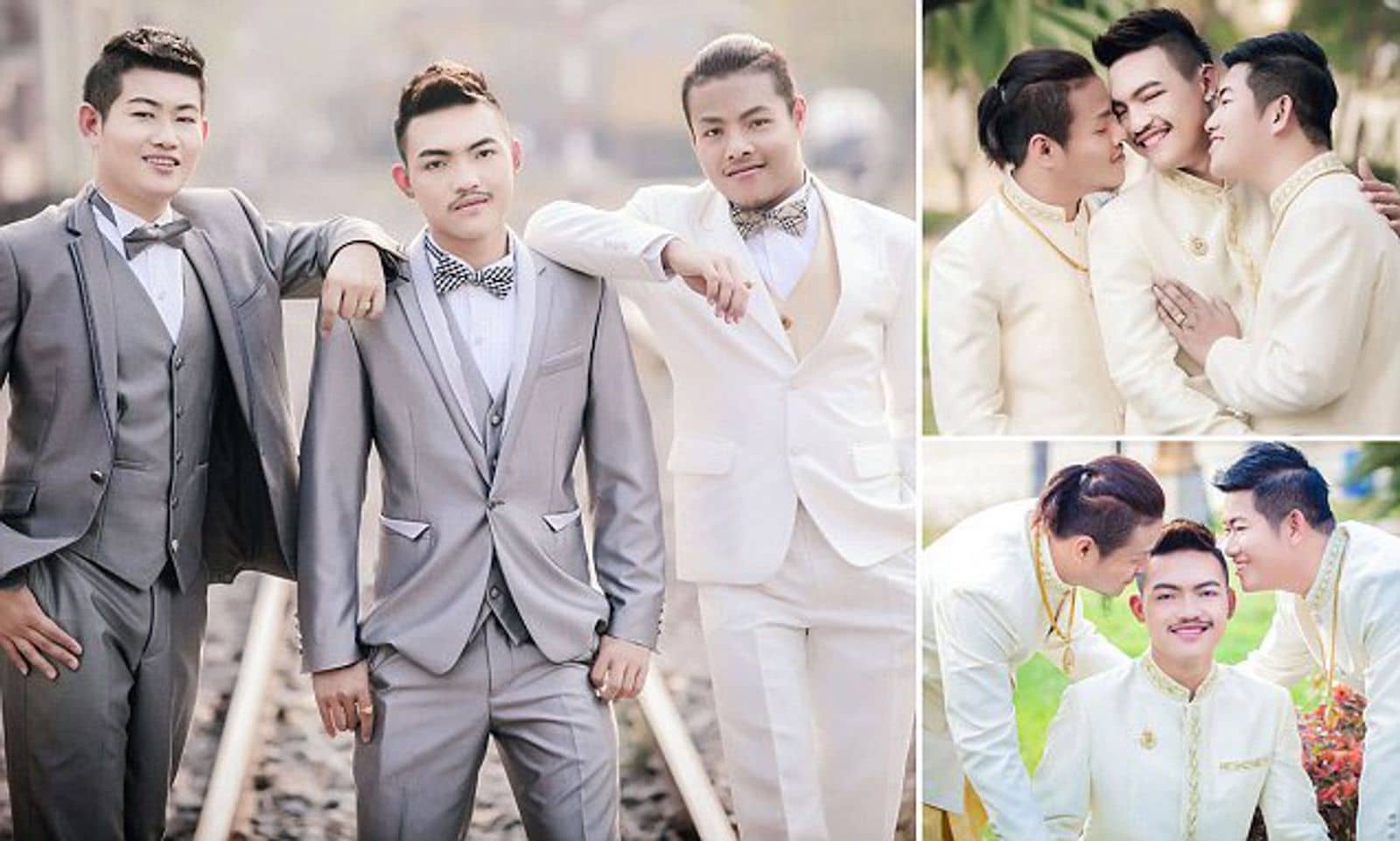 Any practical tips you'd give to gay travelers visiting Thailand?
I strongly recommend just coming to Silom Soi 4 whether you're traveling solo or with friends. There is always an awesome atmosphere here and it's very easy to meet people – both fellow travelers and locals.
In terms of places to stay, some of the best gay friendly hotels near Silom Soi 4 include the Sofitel Hotel, the Dusit Thani Hotel, and the Smile Society Hostel as a good budget option.
For restaurants, I love "Tapas", which is opposite the Stranger Bar. Also, check out the quirky "Condoms and Cabbages" (yes seriously that's the name!). Also, make sure you check out a night market for the most authentic Thai cuisine and street food. Bangkok is famous for having some of the best street food in the world. For Indian food, I recommend "Indus restaurant".
For more, be sure to check out our guide to the gay bars of Bangkok and watch our gay Thailand video right here:
Which are some of the best gay events in Thailand to check out?
Thailand has some of the largest and famous gay events in all of Asia. The gCircuit parties are probably the most famous, particularly during Songkran (the Thai New Year holiday in mid-April) and the White Parties during New Year's Eve.
In terms of Pride, the most famous is Phuket Pride which takes place during Songkran in April. It has been going strong since it started in 1999. Sadly we don't have one in Bangkok. There used to be a Bangkok Pride from 1999 until 2009 but it stopped due to a variety of reasons like disinterest from local Thai activists, lack of funding and homophobia from the police and government.
Chiang Mai Pride is interesting. The first attempt of a gay pride in Chiang Mai went ahead in 2009, but there was such a strong backlash by red t-shirt militants that the police ordered it to be cancelled. However, it recently started up again and has been going from strength to strength.
---
Like this post? Pin it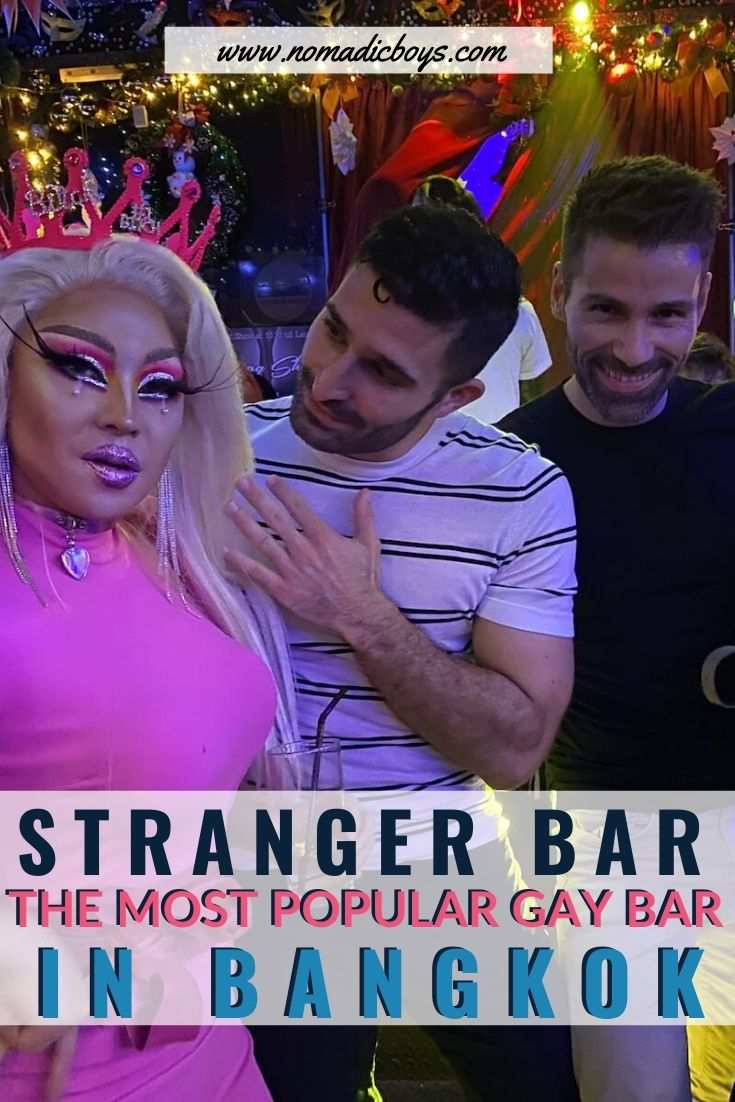 Happy travels are safe travels
We recommend you always take out reputable travel insurance before your next vacation. What happens if you suffer from illness, injury, theft, or a cancellation? Many gay travelers forget about it and regret it when something happens. Better to pay a small price and have peace of mind and not worry.