This is our guide to gay pride in Puerto Vallarta, Mexico and why pride events are still so important.
"Not today Satan, not today!"
Mama Tits was one of the drag queens we met at Puerto Vallarta pride in May 2017, who you may recognise from her extremely bold and highly entertaining put down of the anti-gay protesters at Seattle Pride 2014.
She was also was one of the many inspiring and thought-provoking celebrities who attended this year's gay pride in Puerto Vallarta, an event which as well as being a whole lot of fun, also reminded us of the importance of pride.
To put Mama Tits into perspective, watch her video at Seattle Pride 2014…you just don't piss off a 6'3 drag queen!
Heads up: We just wanted to let you know that this post contains affiliate links. That means if you book something through one of those links, we'll get a small commission, at no extra cost to you. It helps us keep our blog going – so thank you in advance for your support! ♥
Puerto Vallarta: the gayest place in Latin America!
Puerto Vallarta is a beach resort city in Mexico's Jalisco state, situated on the Pacific Ocean. It has a large LGBTQ community, with the majority of the city's gay bars and nightclubs based in the charming cobblestone streets of the Zona Romántica neighborhood – all nicely summarised in our detailed gay guide to Puerto Vallarta. There is also an impressive number of gay hotels in Puerto Vallarta, which get completely booked out during PV Pride and other big events like the New Year's Eve White Party.
And bloody hell, it's super gay! In fact, it's so gay that many rate it as one of the most popular destinations for LGBTQ travellers.
For us, it definitely ranks as one of the gayest places we've ever been to, kind of like the Gran Canaria of the Americas: just as gay Europeans flock to Gran Canaria in Spain, Puerto Vallarta is popular with gay travelers from the USA and Canada. Heads up – another awesome gay friendly place to check out in Mexico is the gorgeous Riviera Maya.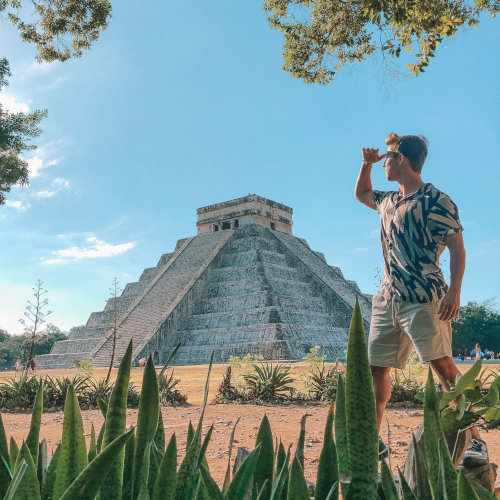 Shake your tail feathers with a gay tour of Mexico City!
Our friends at Out Adventures just launched an all-gay tour of Mexico City and its surrounding sites. The short and sweet escape ticks off the megalópolis' best-known attractions such as Frida Kahlo's house, Chapultepec Castle, and nearby Teotihuacan. Best of all, the tour mambos over to Zona Rosa where boys, booze and bad decisions await.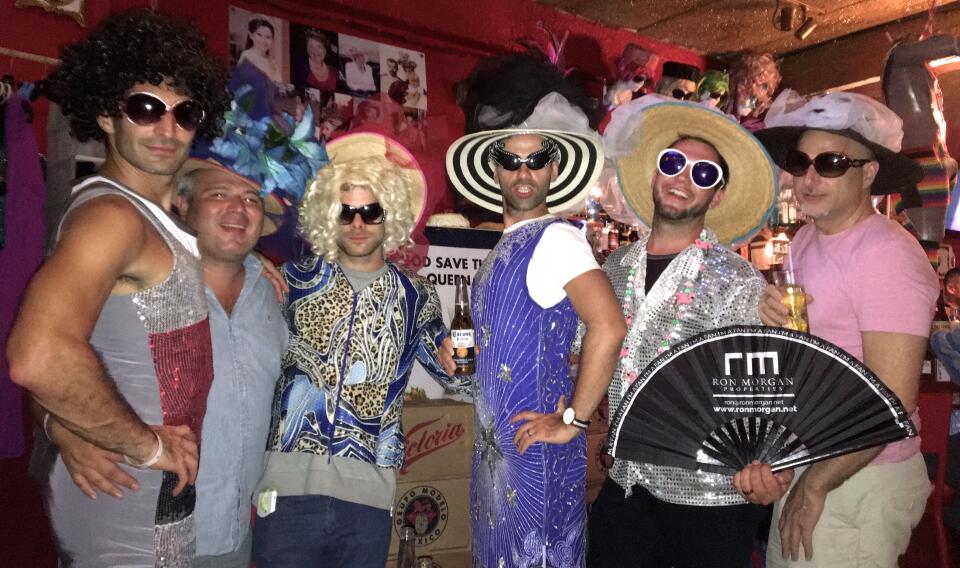 Puerto Vallarta Pride event
As if PV couldn't get any gayer, head here in the last week of May for Pride and you'll be pleasantly surprised. The entire city becomes one big pink party, with rainbow flags everywhere and all the locals warmly embracing this unique cultural event.
Puerto Vallarta Pride began in 2013 and has since been going from strength to strength each year, now becoming one of the most popular events in the Pride calendar. It takes place annually to coincide with the US Memorial Day weekend in late May. It has a mix of pool parties, boat parties, beach parties, a drag derby, the pride parade itself and many other festivities.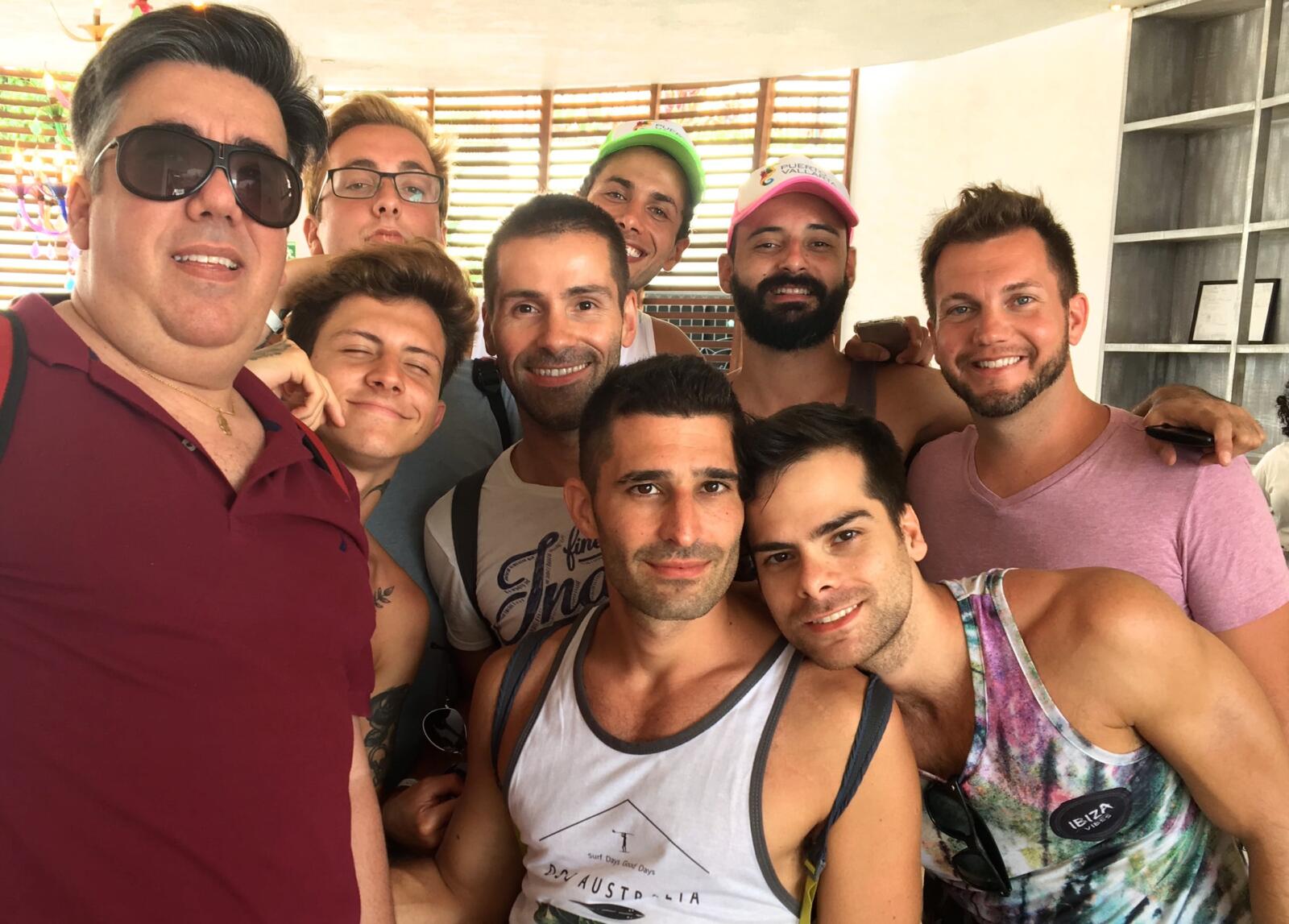 The meaning of Pride and its importance
The most memorable thing about Puerto Vallarta gay pride was a reminder of the importance of pride events by personalities like Mama Tits. Pride began as a fight for equality, which is still, sadly, so very relevant today.
There are many countries in the world today where being gay is not only illegal, the mere mention of the word gay is enough to put your life at risk. As a gay couple travelling for 2 years in Asia, we saw the sad side of gay life in places like the Maldives, India and Sri Lanka, which really put into perspective how lucky we are in West Europe and North America to have the freedoms we enjoy.
At Puerto Vallarta pride, we met Canadian director Robert Christie whose award winning film "Beyond Gay" followed various pride events around the world and what they mean to people. Some of the locations included places like Warsaw in Poland, Moscow in Russia and Colombo in Sri Lanka. The most harrowing story was by the group trying to organise the Moscow Pride 2009 who faced such stiff opposition from not only ultra Orthodox religious groups but sadly from the very people who are meant to protect them – the police.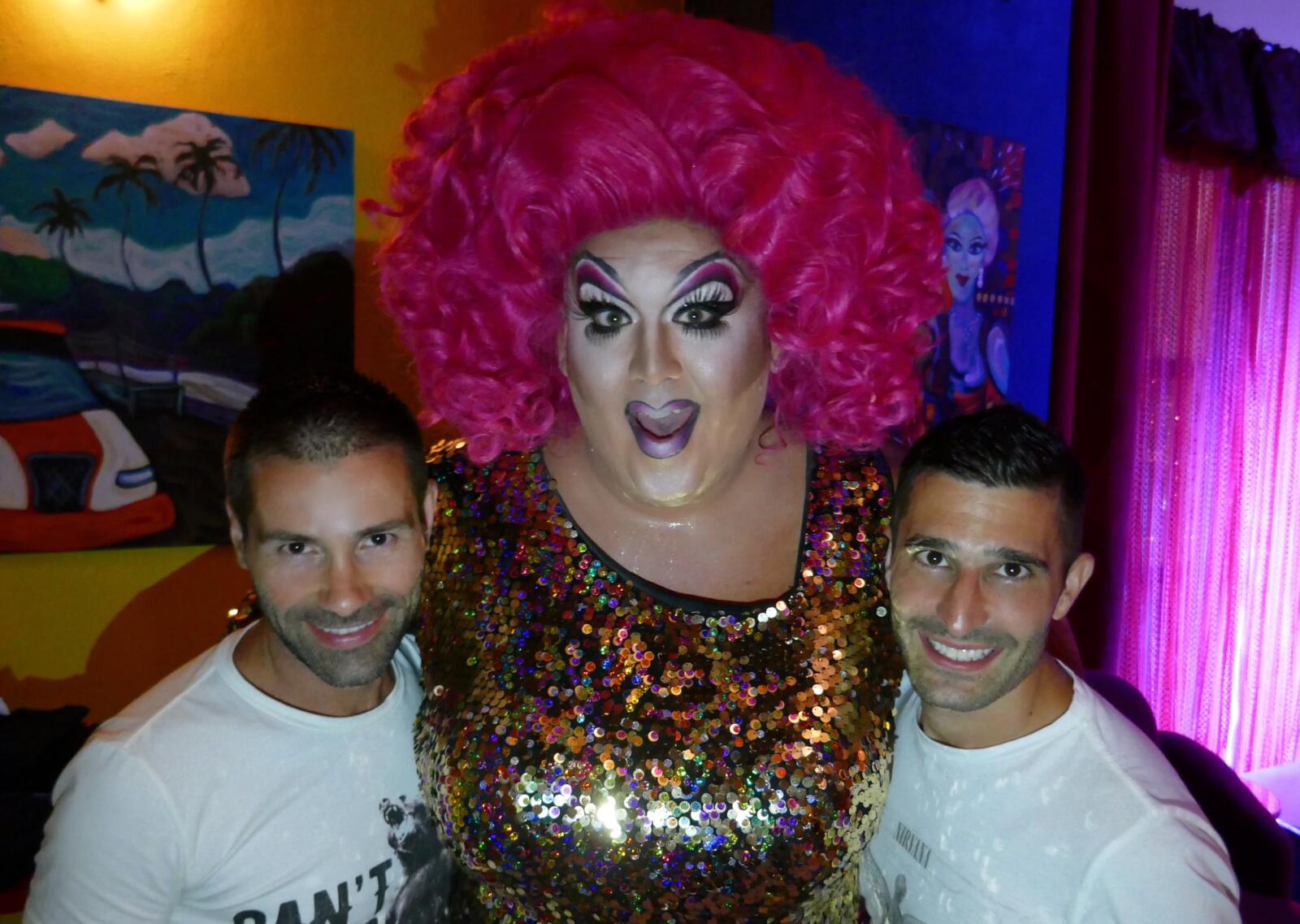 Whilst we in the West are arguing about the commercialisation of Pride events, seeing them simply as a day for partying, Puerto Vallarta reminded us not to lose sight of the fact that Pride is still very necessary. We are lucky we're able to attend an event like Puerto Vallarta gay pride and celebrate who we are so openly. Head over to places like Russia or Uganda however, and it's a whole different sad story.
The meaning of pride to us is to celebrate who we are in a fun way. However, it's also an important reminder to society that we exist. The government may pass legislation, but at the end of the day, it's the views of the people that govern how accepting society is to us. Even in the US, UK, France etc where gay marriage is legal, we always think twice before walking the streets holding hands, unless we are in a place we know is gay friendly.
The path to equality is a long and challenging one, but we will get there. We believe attending events like Puerto Vallarta Pride is a small but crucial step along this path and by god we fully embrace and support them in any way we can!
What do gay pride events mean to you?
We'd love to know what you think in the comments below.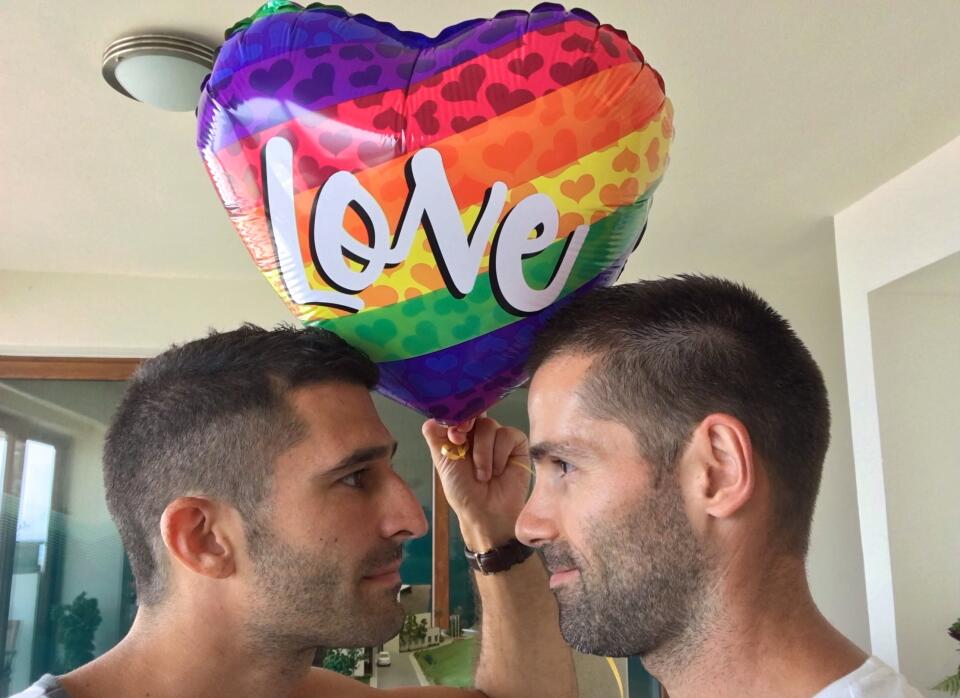 Happy travels are safe travels
We recommend you always take out reputable travel insurance before your next vacation. What happens if you suffer from illness, injury, theft, or a cancellation? Many gay travelers forget about it and regret it when something happens. Better to pay a small price and have peace of mind and not worry.
---