TERMS OF USE: There is a chance that some of the content on this page has changed since it was last updated. By reading this article, you consent to our Terms of Use and Disclaimer. Happy Travels!
DISCLOSURE: Some of our posts may contain affiliate links which we may receive a commission if you choose to book something through one of our links.
The adorable Marcel gives us the lowdown on gay Germany and some invaluable tips for LGBTQ travelers to Germany.
Over the past few decades, Germany has evolved to become one of the most gay friendly countries in the world.
In the 1920s and 1930s, Schöneberg in Berlin was famous for being one of the first ever gay villages with a thriving queer culture. Sadly the LGBTQ community of Germany took a massive beating during the Nazi era, either being forced to flee or coerced into concentration camps where they were persecuted and beaten, usually to death. Fortunately, since the 1960s, the community began a great renaissance as they started to rise from the shadows, starting with the decriminalisation of homosexuality in 1969.
Fast forward to today: Germany has started to reclaim its fabulous crown as one of the leading LGBTQ friendly countries in the world – a feat it once proudly held in the pre-Nazi era.
87% of Germans believe that homosexuality should be accepted by society
According to the Pew Research Center survey, 87% of Germans believe that homosexuality should be accepted by society – the second-highest score in the world after Spain. In 2017, Germany legalized both gay marriage and adoption rights. In addition, it has an array of anti-discrimination laws and progressive transgender laws, making it one of the most trans-friendly countries in the world as our friend Finn Ballard explained to us.
Is it all rainbows and unicorns? We met up with the affable Marcel Danner in Berlin who was Mr. Gay Germany back in 2019. He told us what gay life is like in Germany as well as his tips for LGBTQ travelers.
DON'T MISS OUT!
Join our newsletter
Subscribe now to receive our latest interviews with gay locals, in-depth gay travel guides, inspiring stories, savvy planning tips, and exclusive discounts on gay tours.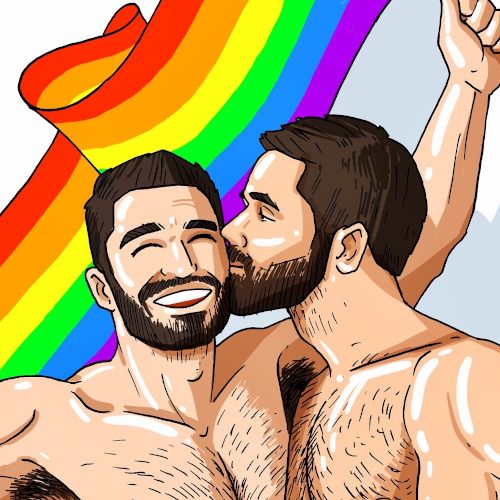 Hi Marcel, introduce yourself:
Guten tag boys! I am Marcel Danner born in 1988. I am from a small village close to Heidelberg in southern Germany. After finishing my studies in Wiesbaden and in Toulouse (south France), I moved to Berlin in 2012 to study Arts and Media Administration at the Freie Universität.
I always wanted to work in cultural education to educate younger generations about the understanding and role of the arts and the media. I think it's very important to be able to think about media critically, especially in the world we're living in today, and the arts is an important way for everyone to connect and support each other. Now I work in Marketing for an arthouse cinema group.
Also, I was Mr Gay Germany a few years ago for the International Mr Gay Competition!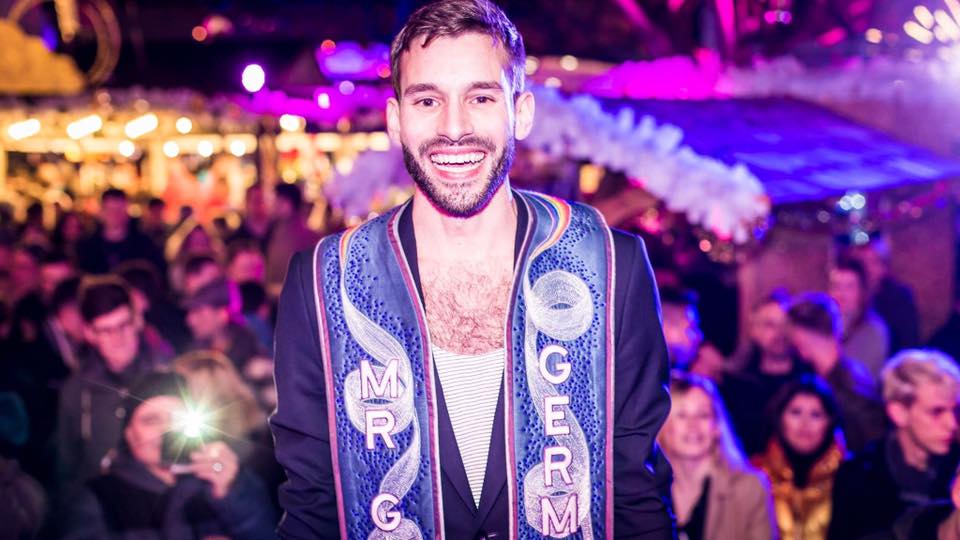 Tell us about your Instagram handle: @karussellfahrt_
@karussellfahrt_ is the German expression for a ride on a children's carousel. I always used to get excited about chairoplanes, and still do! It's such an amazing feeling to be lifted up from the ground, soaring up above everything, for that brief moment in time. People always say that life is like a rollercoaster ride, with lots of ups and downs. But life also goes on, round and round, just like a carousel.
So I say: just never give up believing in yourself. Never stop turning: be a karussell! See more in my Instagram gallery.
What was it like growing up gay in Germany?
Growing up, I was bullied a lot at school because I was feminine in my appearance and preferred hanging out with girls more than with boys. Being gay was just not an option for me then. I tried so badly to convince my classmates that they were wrong with their "accusations" towards me – they would tease me and call me a "faggot" all the time and I hated it. I became so obsessed about this that I forgot about what I really should have focused on: being myself!
I was 19 years old when I met the first gay in person in real life. This really opened my eyes and showed me that being gay is not a bad thing at all. It is reality. And it's my reality.
Eventually I was 22 years old when I finally came out to my parents and all my friends. Overall the reaction was fine, but I did need to educate my parents a bit about gay life. For example, I remember my Dad asking me at Christmas if I would need more money because I was gay now. First, I didn't quite understand the intention of his question but after questioning him, he explained that he was Googling "Berlin & Gay" and discovered the world of leather and other fetishes – where accessories can be quite expensive! As funny as this sounds, it showed that his mind was full of prejudices, and worst of all, not much understanding. So I sat him down and told him about HIV stigma, fetishes, bears, twinks, and of course about romantic feelings, love and sex between men.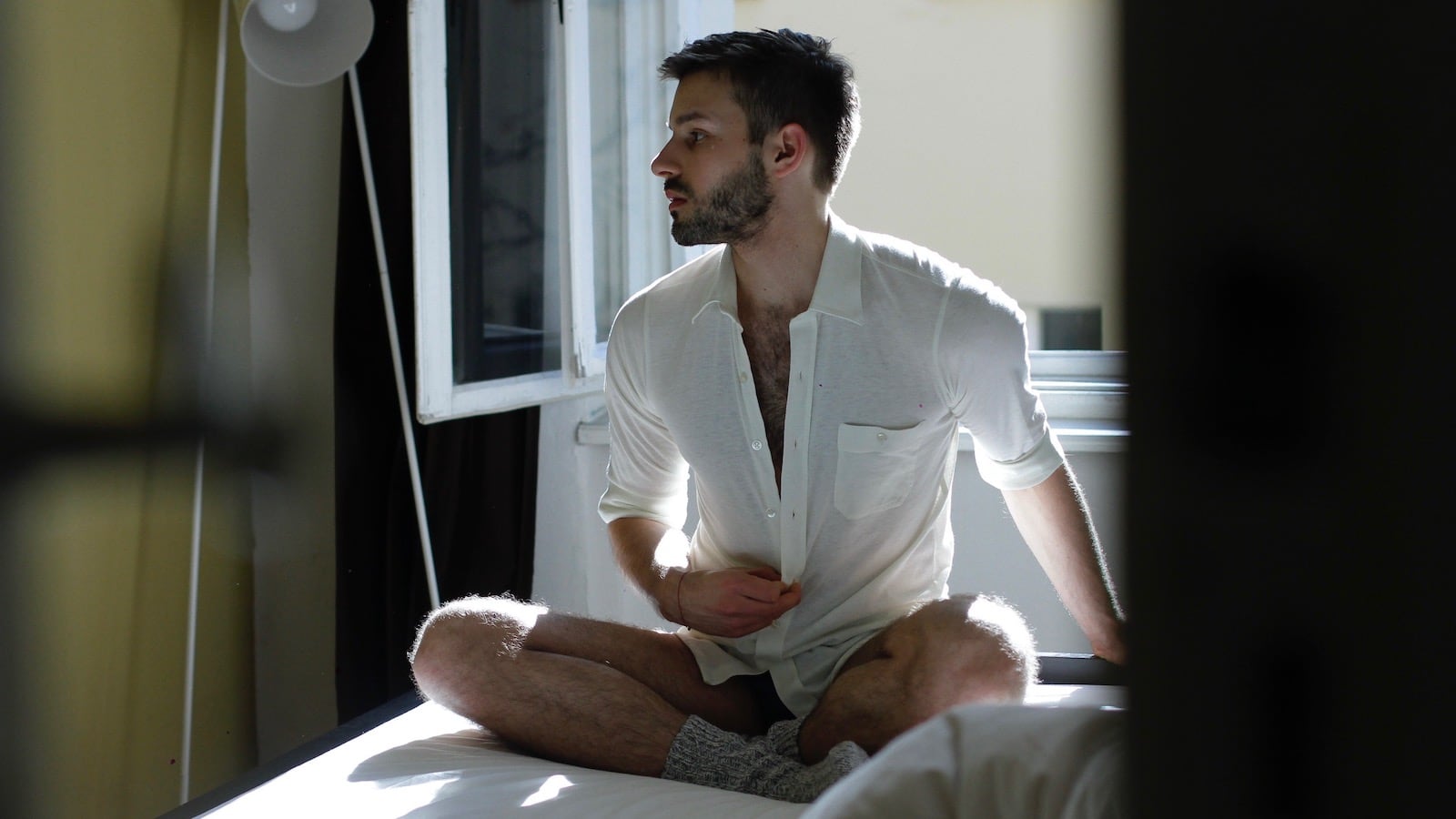 Where are the best places in Germany for gay travellers to visit?
My personal favourites are: Berlin, as well as Cologne, Hamburg and Munich, each of which have large LGBTQ communities and really fun gay scenes.
Berlin is a very tempting city. It's a pulsating, fulfilling and very queer place to be. And it's sexy. Everyone is welcome here. As John F. Kennedy said in 1963:
"All free men, wherever they may live, are citizens of Berlin."

John F. Kennedy
If you want to become a part of Berlin, first thing is to understand how the city works. There is no real city centre here. It's all about the different districts and neighbourhoods that make it such a special, colourful and versatile place to be. There is something for everyone, which is why it attracts so many different people from all around the world.
For gay travellers to Germany looking for something different, one of my favourite places to visit is Sächsische Schweiz (Saxon Switzerland). The mountain scenery here is spectacular and truly unique. It's perfect for hikers and has a 1,200km (746 miles) trail. In my opinion it is one of the best hiking regions of Europe. Saxon Switzerland is located in East Germany, around 1 hour away from Dresden, close to the border with the Czech Republic. If you're coming from Berlin, it's around 3 hours train ride.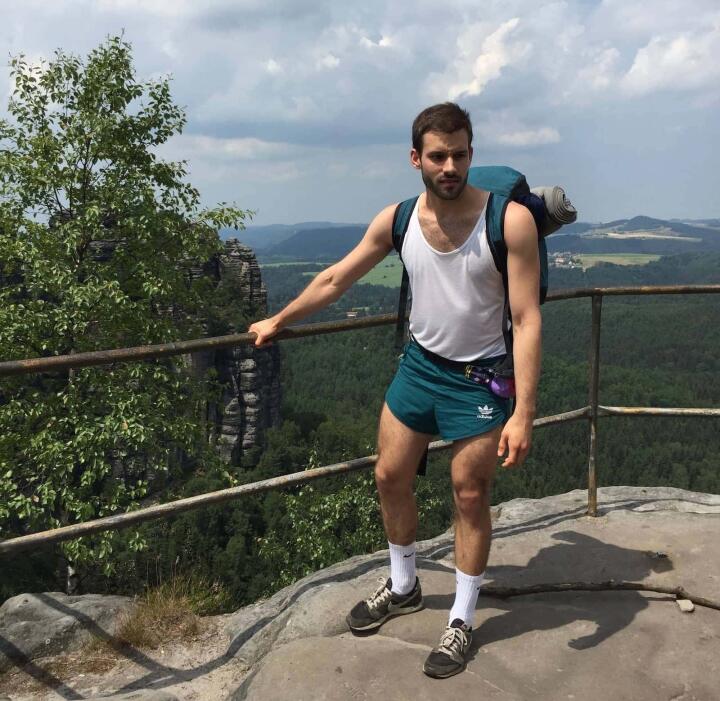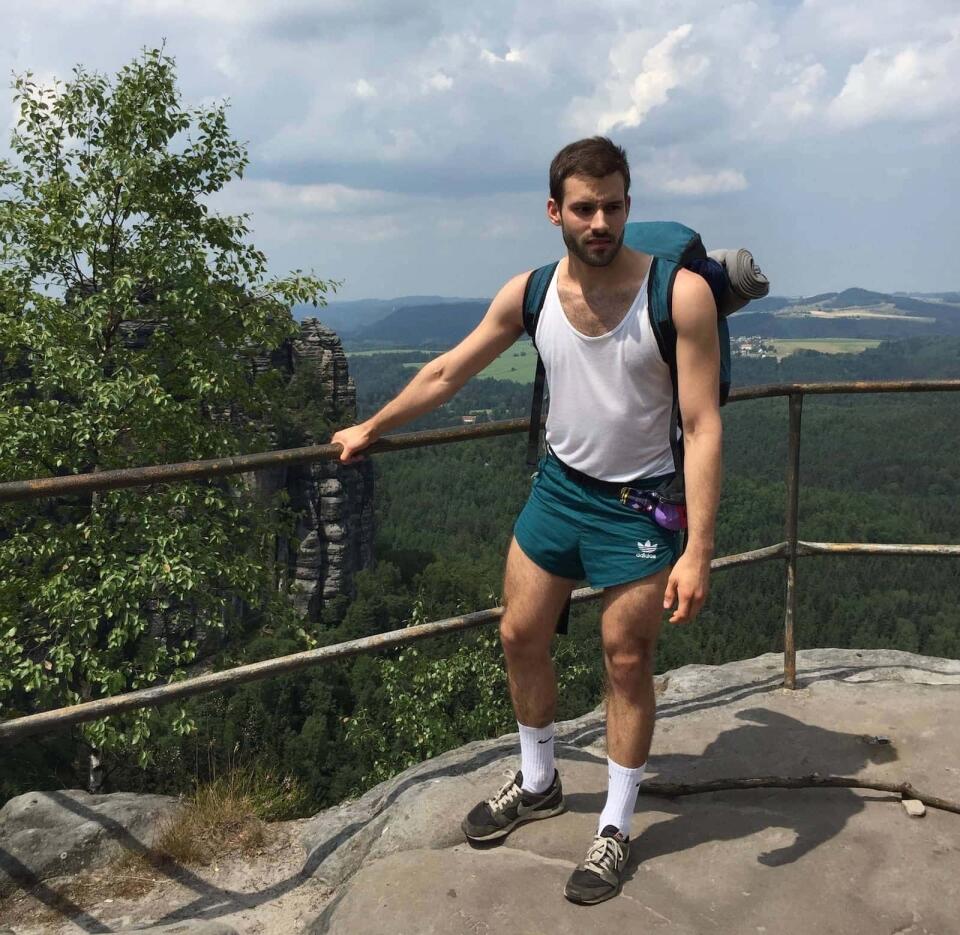 Which are your favorite places in Berlin to go for a gay night out?
Möbel Olfe in Kreuzberg is my favourite bar. It's the first gay bar I ever went to so it will always have a special place in my heart. I love the cuddly pink fluffy bar called Roses, which is just around the corner from Möbel Olfe on Oranienstraße. Also, Bar Saint Jean in Mitte is another favourite of mine.
My favourite club is CockTail D'Amore, which takes place on the first Saturday of every month. I love the crowd that come here and they play the best music.
And of course the infamous Berghain! You cannot come to Berlin and not (try to) visit the Berghain.
DON'T MISS OUT!
Join our newsletter
Subscribe now to receive our latest interviews with gay locals, in-depth gay travel guides, inspiring stories, savvy planning tips, and exclusive discounts on gay tours.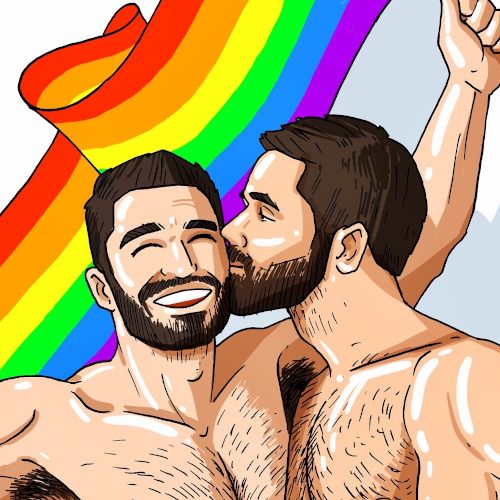 What are the best ways for gay travelers to meet gay locals in Germany?
Other than on the dating apps and in the gay bars, I strongly recommend paying attention to the people you see in the U-Bahn (metro system) and other public networks. If your eyes meet, then go over and talk to them. Be interested and open-minded.
That's how I met the love of my life.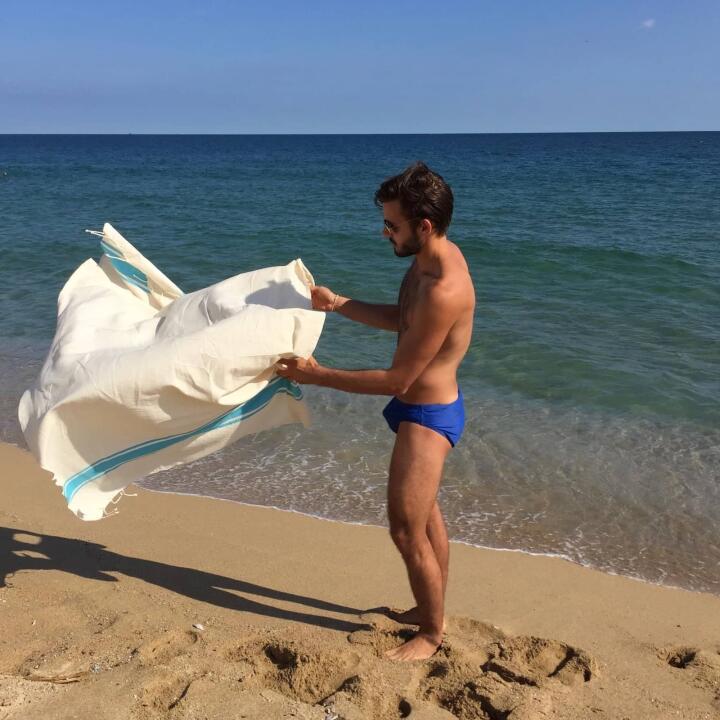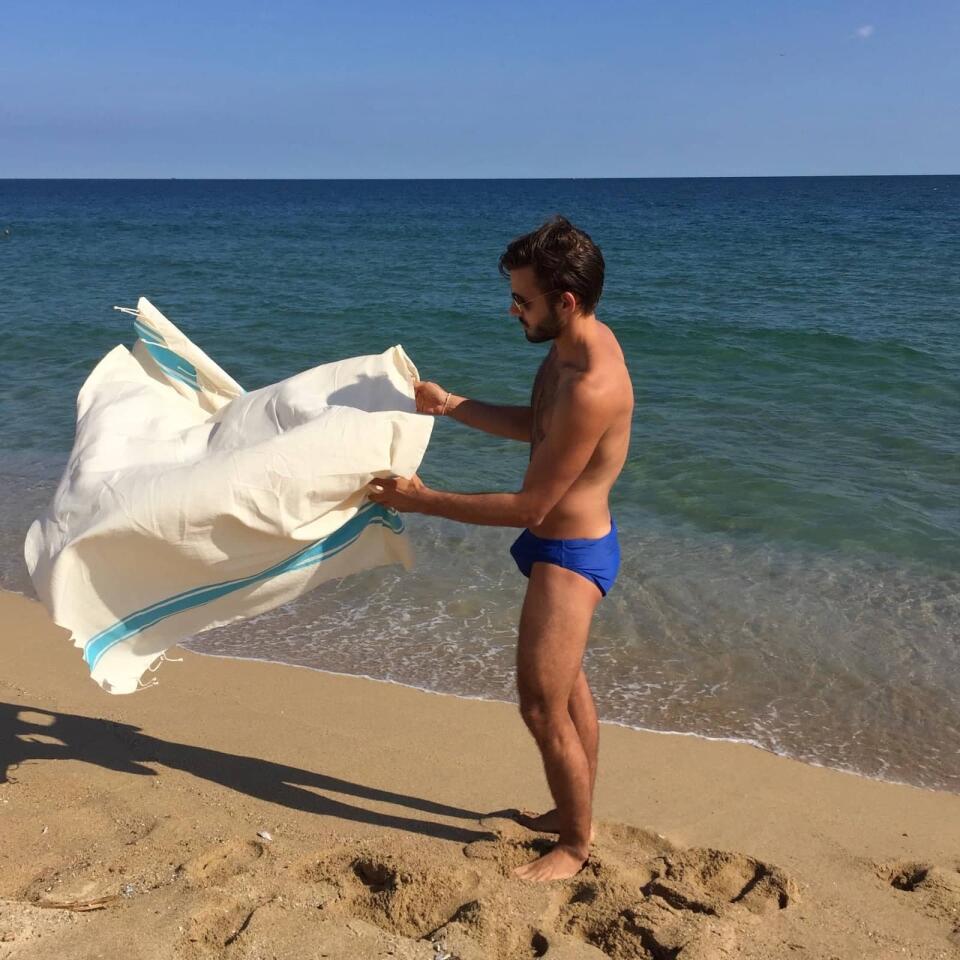 Which are the best gay events in Germany?
Pride week in all cities in Germany is a lot of fun, particularly in Berlin and Cologne. I also recommend the Carnival in Cologne and Mainz, which takes place every year in February/March.
Other gay events in Germany I recommend checking out include:
Oktoberfest in Munich (October): the beautiful gay stand called Bräurosl at Oktoberfest has a gay event on the first Sunday of the festival. Gay guys in Lederhosen are really sexy!
Berlin CSD auf der Spree (July): the "Canal Pride" takes place during Berlin's Pride week. We celebrate diversity on boats sailing through the canals of the River Spree.
Cologne Pride (July): for me Cologne Pride is one of the best Pride events in Europe and always has something fun going on. The 2019 one for example will be the finale for the Mr Gay Europe contest.
Any underrated gay cities in Germany you recommend?
Hamburg. Everyone talks about Berlin and Cologne, but not enough about Hamburg. It's Germany's second city and has a really cool, hip gay scene in the St Georg district. SLUT Club is awesome and I love going for cocktails at Pick Up – but don't be fooled by those names, they are harmless!
Hamburg Pride takes place every July and is worth checking out. I also recommend the Hamburg Winter Pride because it's a very unique event, with lots of Christmas markets. Other gay events in Hamburg to look out for include the Bärenpaadiie XXL Hamburg bear week every January and the Hamburg Ledertreffen Leather party every August.
What was it like being crowned Mr Gay Germany?
I was so honored and loved every minute of being the representative of the LGBT+ community in Germany! I especially loved it because it gave me a platform to draw attention to my #blutsbruder campaign against the absurd 12 month period of abstinence requirement imposed on gay men before we are allowed to donate blood.
Blood reserves in Germany are running low that we need more people to donate blood. Having this 12-month period of abstinence is counterproductive as well as being homophobic. Thankfully steps are being taken by the German Parliament to review this rule, but the sooner it happens, the better for everyone!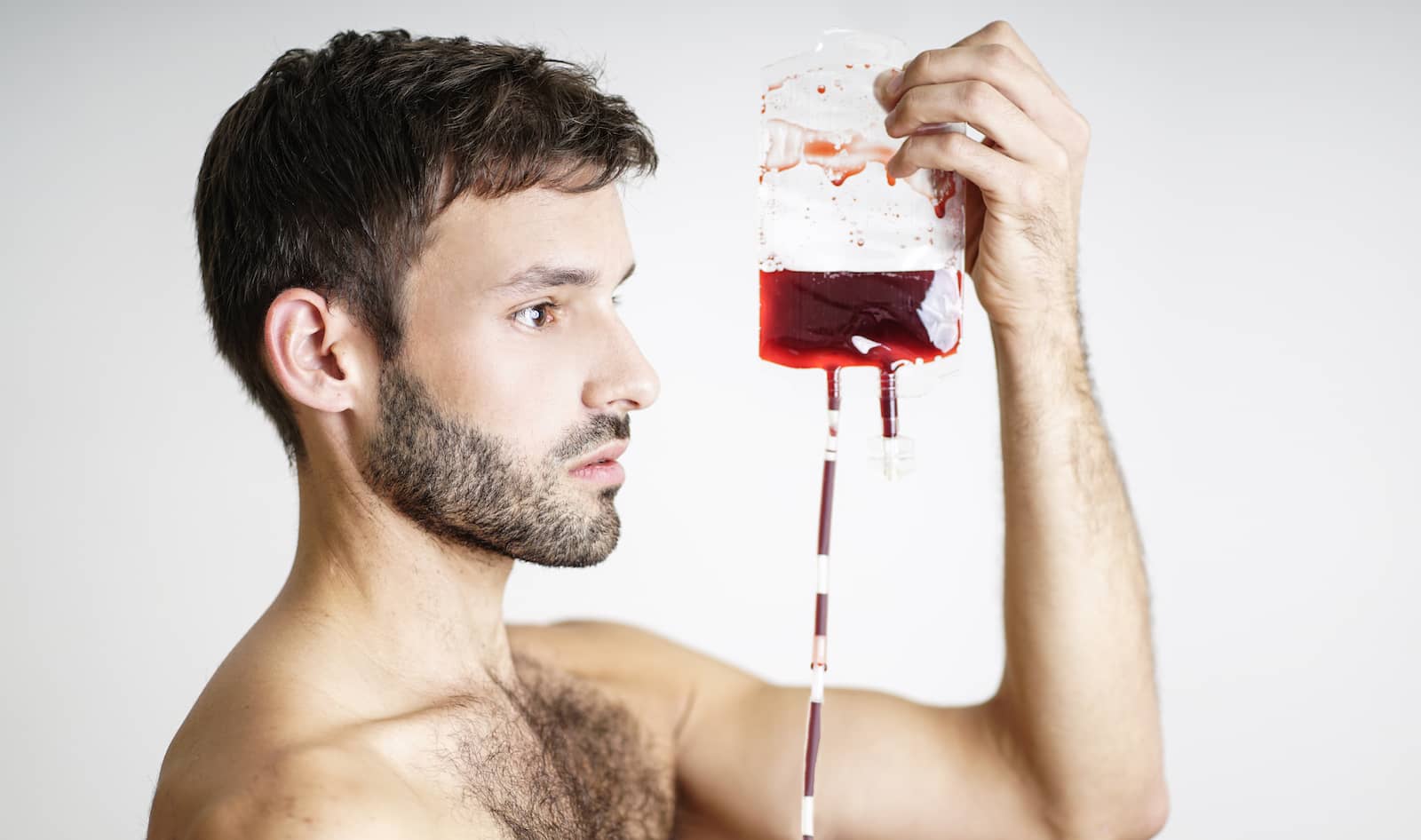 And finally, have you found Mr. Right?
Yes I did! I met him on the U-Bahn in Berlin…I made him smile!
This is why I say it's so important to pay attention to everyone around you. Make them smile and they will smile back. You never know what journey this will take you on…
DON'T MISS OUT!
Join our newsletter
Subscribe now to receive in-depth FREE travel guides, along with inspiring stories, savvy planning tips, and exclusive discounts on gay tours.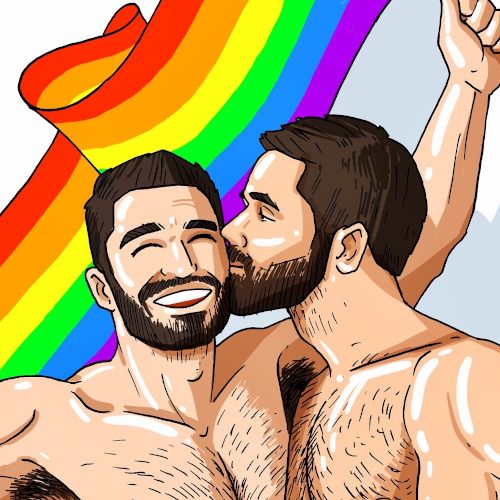 ---
Like this post? Pin it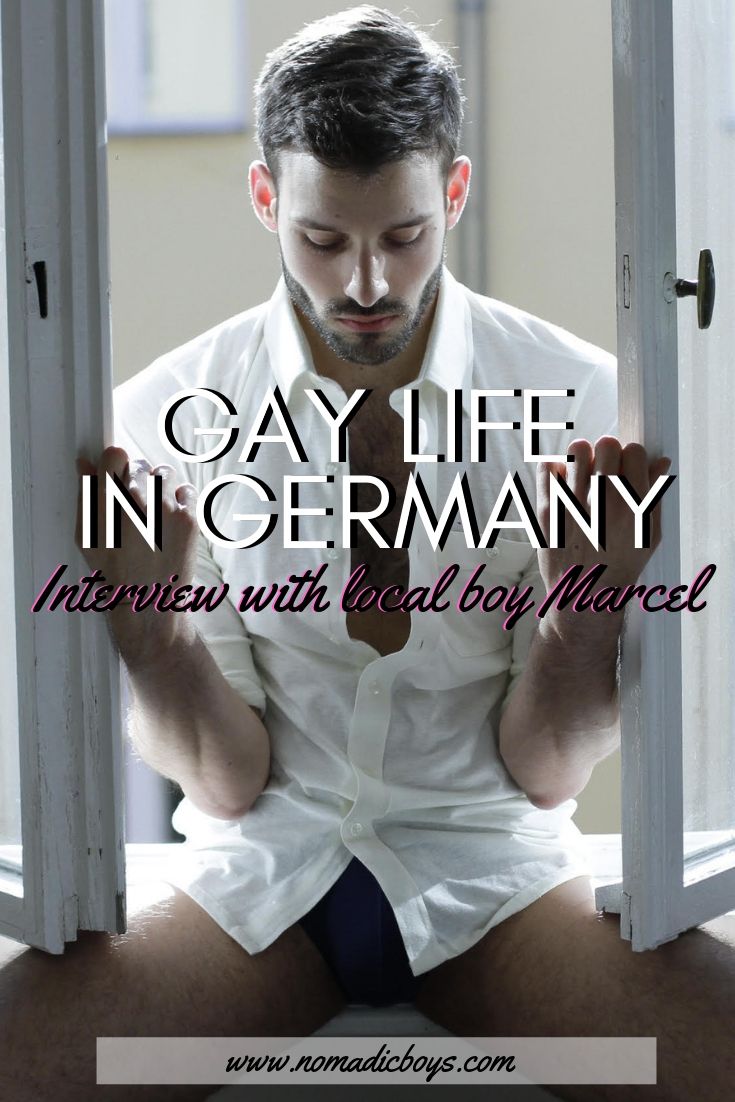 ---
Happy travels are safe travels
We recommend you always take out reputable travel insurance before your next vacation. What happens if you suffer from illness, injury, theft, or a cancellation? Many gay travelers forget about it and regret it when something happens. Better to pay a small price and have peace of mind and not worry.