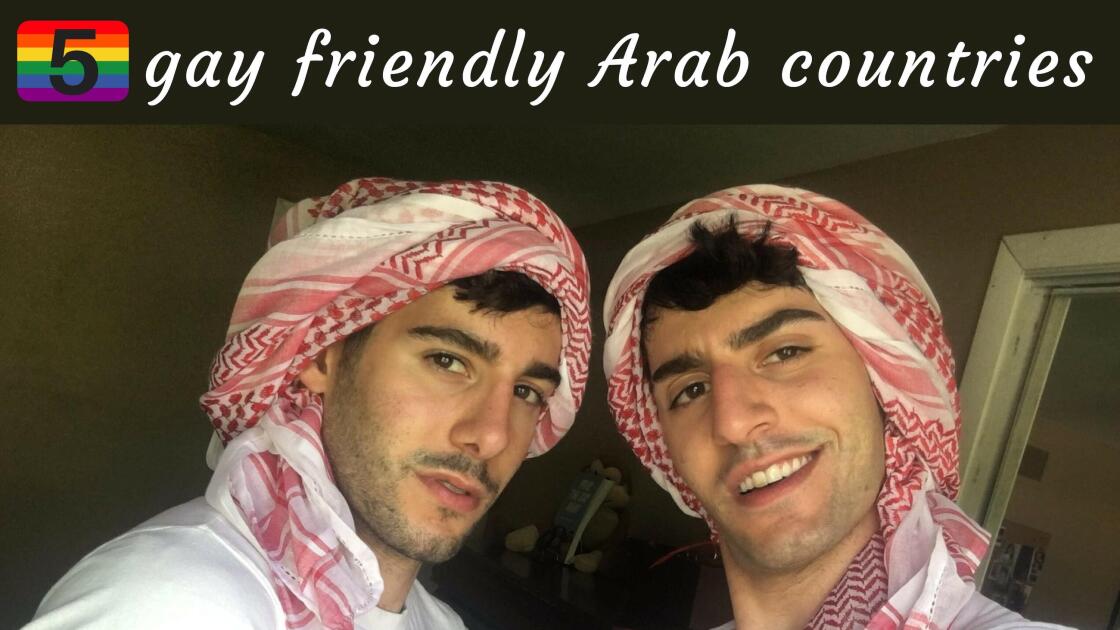 Being openly gay in the Arab world is certainly not an easy feat! If it doesn't land you a jail sentence(!) or the capital punishment(!!), the huge stigma attached to it will likely compromise your job prospects, alienate your family, or worse, make you the target of some pretty nasty homophobic violent crimes.
The point of this article is to show that despite being a very difficult place in the world for the LGBTQ community, there is a glimmer of hope for a better future. We are by no means saying these are gay havens in any way!
To be clear, being gay is illegal and difficult here full stop! What we are however saying is that despite the negative press we hear about gay rights in the Arab world, there does exist a local LGBTQ community in each of these countries fighting for recognition, acceptance and the basic freedoms we take for granted. Our aim is to help celebrate and support them in any way we can!
Despite almost non-existent gay rights in the Arab world, there does exist a local LGBTQ community fighting for recognition and acceptance
We have travelled extensively around the Middle East as a gay couple and overall had a positive experience. For example, we climbed the world's tallest building in Dubai, got lost in the rich culture of Jerusalem, wondered around the souks of Tunis, visited stunning mosques in Abu Dhabi and even found a few gay clubs in Beirut.
Of course we were always cautious to avoid any public displays of affection and only booked a double bed in hotels we were certain are gay friendly. In short, for our safety, we had to go back in the closet.
In this article, we've set out the 5 most gay friendly Arab countries based on our first hand experience and research. This only relates to the 22 Arab countries around the Middle East and North Africa, which are also member states of the Arab League, therefore this does not take into account Israel, Turkey and Iran.
We've put together our list of the most gay friendly Arab countries in descending order, starting from the least gay friendly to the most.
FREE DOWNLOADABLE BONUS
How to Stay Safe Whilst Traveling?
As gay travelers, safety is our #1 priority! This is why we've put together our Ultimate Travel Safety Checklist for LGBTQ travelers.
05
OMAN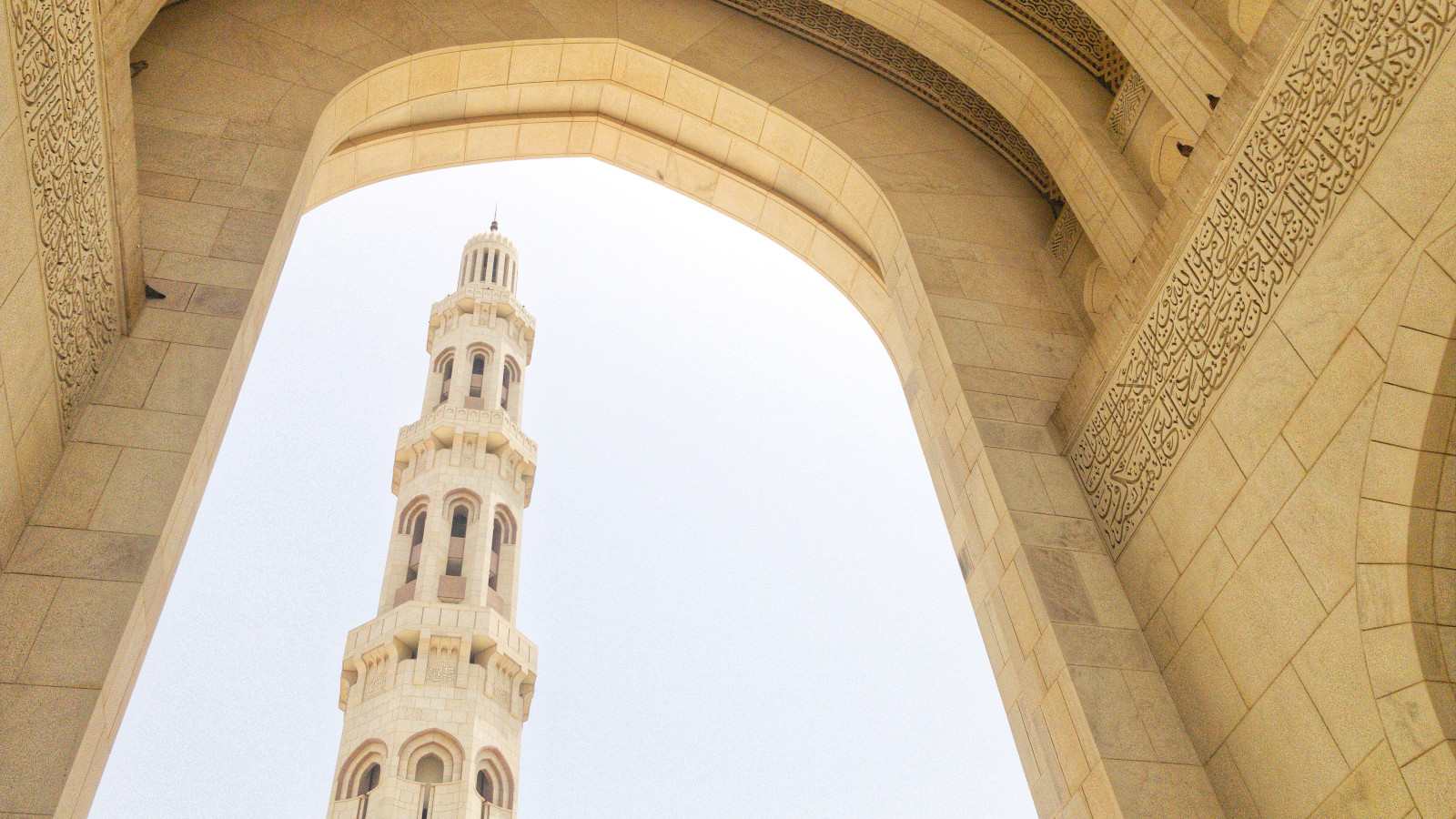 Quick facts about Gay Oman:
Spartacus Gay Travel Index 2018 ranking: #133/197 – a "fair" placing(!) when you compare it to the other Arab countries!
There are no pro-LGBTQ laws in Oman: but crime is low and it is a very safe country on the whole…just avoid any public displays of affection to prevent any problems.
A gay Sultan: whilst this may be a well-known fact across the Middle East, it's still nonetheless a rumour and has never been confirmed by him nor by the Omani press.
Whilst the Gulf States are notorious for having some of the worst anti-gay laws in the world, Oman is another (slightly) more tolerant haven in the region. Ask anyone from the Middle East about gay Oman and they'll be quick to tell you about the country's former gay Sultan!
Yes you read right! Oman, a proud Islamic country, with clear laws outlawing any forms of homosexuality, had a (supposed!) gay ruler: Sultan Qaboos bin Said al Said. Sadly, as far as the public press in Oman is concerned, this is just a rumour. It has never been confirmed by anyone, least of all by himself.
However, unofficially, in both Oman and throughout the Middle East, he is well-known as being gay, apparently leading a very lavish gay lifestyle in his palace. He divorced his first wife (who was also his first cousin) and not fathered any children.
He is also rumoured to have had an English lover. Sadly the fun ends there. Everything about the alleged gay Sultan of Oman is based on rumours and unconfirmed reports.
With regards to the gay scene of Oman, everything is underground, as is the case with most Arab countries. We advise using gay dating apps to connect with locals to discover more. Due to the strong censorship laws, you will need a decent VPN to do so.
LGBTQ rights in Oman
On the face of it, homosexuality is very illegal in Oman, punishable with a jail sentence of up to 3 years. However, cases rarely get to court unless there is a risk of a public scandal. In 2013, an article in an Omani newspaper called, "The Week", suggested Oman was more tolerant about LGBTQ people compared to the other Gulf states.
The Omani government (mainly led by the influential Shura Council, Tawfiq al-Lawati) responded by threatening to shut down the paper unless it publicly apologised, which it subsequently did with an entire front-page article.
For the most part, Oman is a stunning country to visit. It's extremely wealthy, neutral in foreign relations, which therefore makes it a very safe place to visit. The majority of Omanis are well-educated, civilised and down to earth, which makes being gay in Oman slightly easier as long as you're discreet.
That being said, the country has very strict media censorship and a very influential religious sect, so any obvious/open acts of homosexuality will likely get you into trouble as was the case with The Week newspaper.
04
BAHRAIN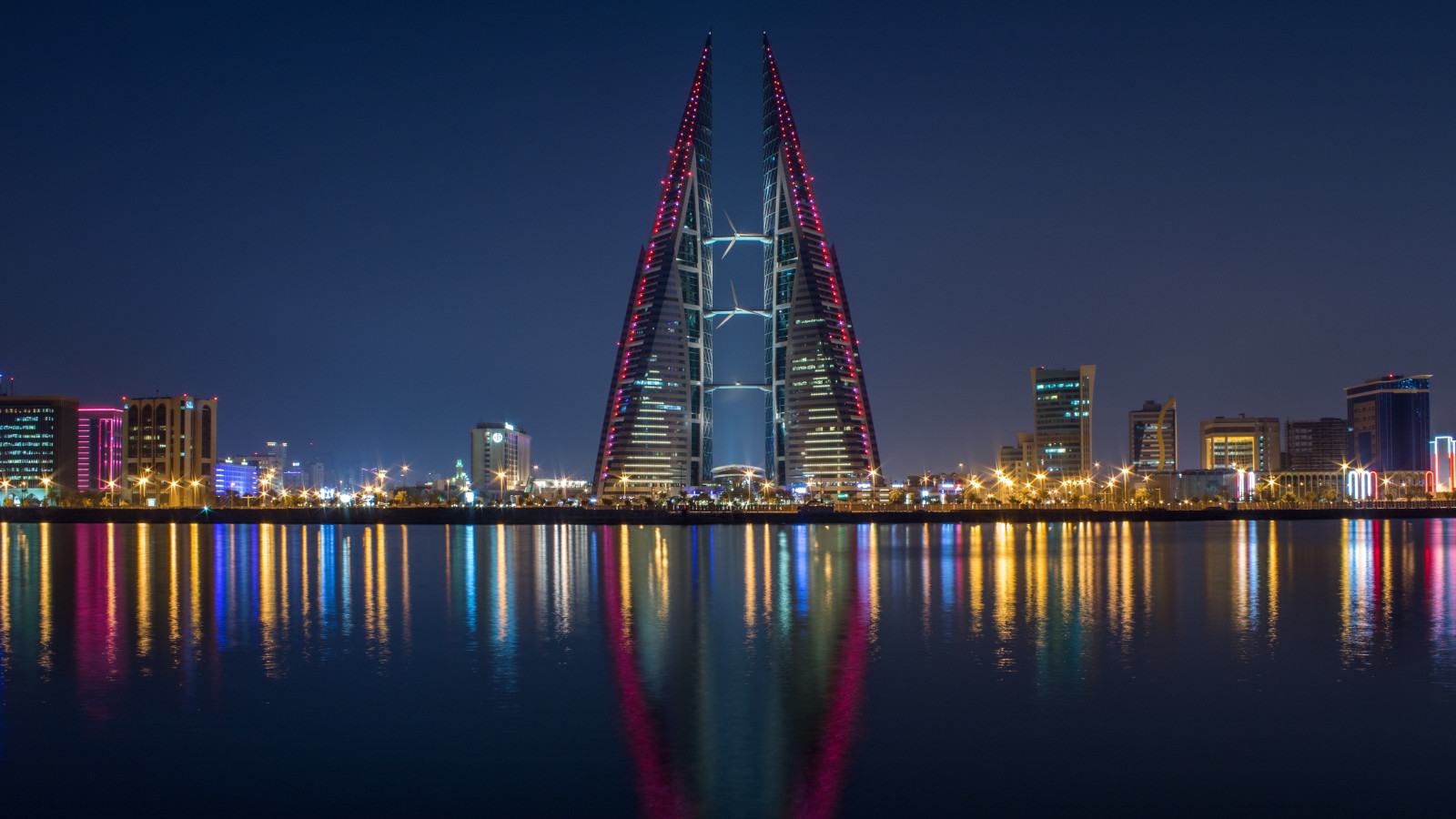 Quick facts about Gay Bahrain:
Spartacus Gay Travel Index 2018 ranking: #133/197 – a fair placing compared to the other Arab countries.
Being gay was legalised: in 1976, but if you're openly gay you may be prosecuted under laws relating to "public morality".
Right to change legal gender: in 2014 a High Administrative Court ruled to allow 2 women to have a gender reassignment surgery and be recognised as men following their surgery.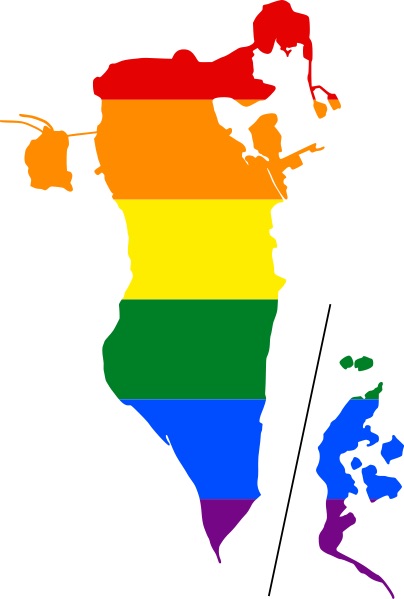 Bahrain is often considered to be one of the most tolerant of the Gulf States, in particular when compared to its giant neighbour, Saudi Arabia. So much so, that the Saudis nickname Bahrain as "the Bar" because it's where they can easily drive to for a weekend trip to buy alcohol and meet people freely(!)
In the media, homosexual issues were discussed as early as 2001 in the Arabic language newspaper, "Al-Meethaq" and subsequently in the English language paper, "Gulf Daily News".
LGBT rights in Bahrain
On the face of it, like Jordan, Bahrain appears to be another shining gay star in the Arab world, having legalised homosexuality as early as 1976. It also has an equal age of consent of 21 for both straight and gay couples.
Sadly, other sections of the Bahrain Penal Code relating to "public immorality", "public indecency" and "immoral behaviour" are used to crack down on the LGBTQ community in much the same way as it has been used in Jordan.
DON'T MISS OUT!
Join our newsletter
Subscribe now to receive in-depth FREE travel guides, along with inspiring stories, savvy planning tips, and exclusive discounts on gay tours.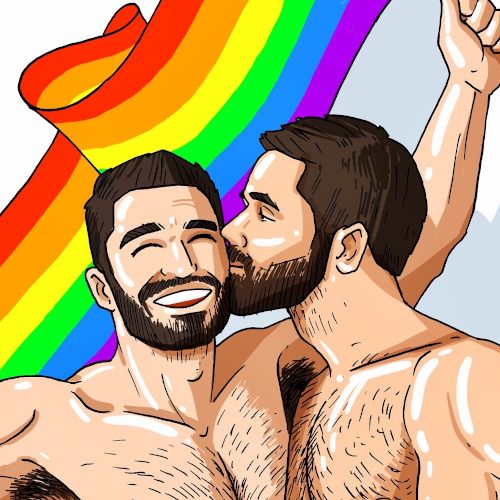 03
JORDAN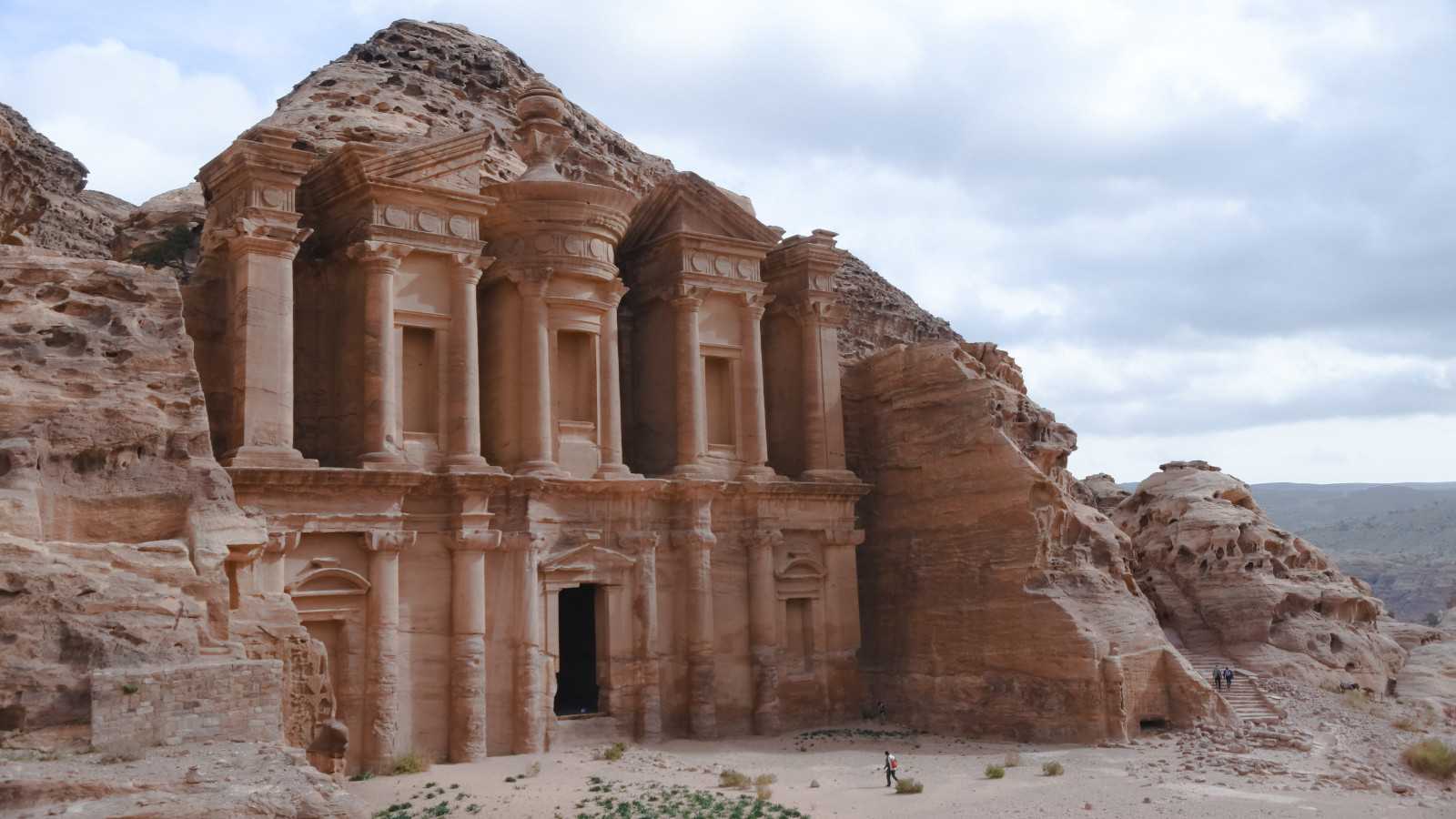 Quick facts about Gay Jordan:
Spartacus Gay Travel Index 2018 ranking: #174/197 – surprisingly one of the lowest rankings amongst the Arab countries, but we found Jordan to be one of the most gay friendly Arab countries, which is why we included it in this list.
Being gay was legalised: in 1951, but if you're openly gay you may be prosecuted under "public morality" laws.
Right to change legal gender: allowed by the Cassation Court (Jordan's highest Court) in 2014. However, in April 2018, Parliament passed laws banning gender reassignment surgery.
My.Kali: the Arab world's first LGBTQ online magazine was created in 2007 by handsome Jordanian model and activist, Khalid Abdel-Hadi:
Jordan's draw as a huge tourism attraction in the Middle East has helped bolster its gay credentials. So much so, that LGBTQ tour companies often offer Jordan as an add-on for holidays to Israel. We can understand why, given that such a small country offers unique cultural gems like Petra, Wadi Rum and even a slice of La mer morte.
In terms of public gay events in Jordan, there have been several over the years, mainly for the International Day Against Homophobia, Transphobia and Biphobia.
Whilst there is no obvious gay scene in Jordan, there is an underground scene, which you're likely to discover by befriending locals on Grindr. One well known gay friendly bar in Amman is Books @ Cafe, which becomes a club on weekends.
LGBTQ rights in Jordan
On the one hand, Jordan appears to be one of the most progressive LGBTQ countries in the world for the simple reason that it decriminalised homosexuality in 1951, nearly 2 decades before the UK! At the same time, it also reduced the age of consensual relationships to 16, which is the same for heterosexuals.
Sadly, the LGBTQ community is victimised and prosecuted under laws relating to the disruption of "public morality". For example, in 2017 the Lebanese band Mashrou' Leila was banned from performing in Jordan by the Ministry of Interior because their lead singer, Hamed Sino, is gay!
02
TUNISIA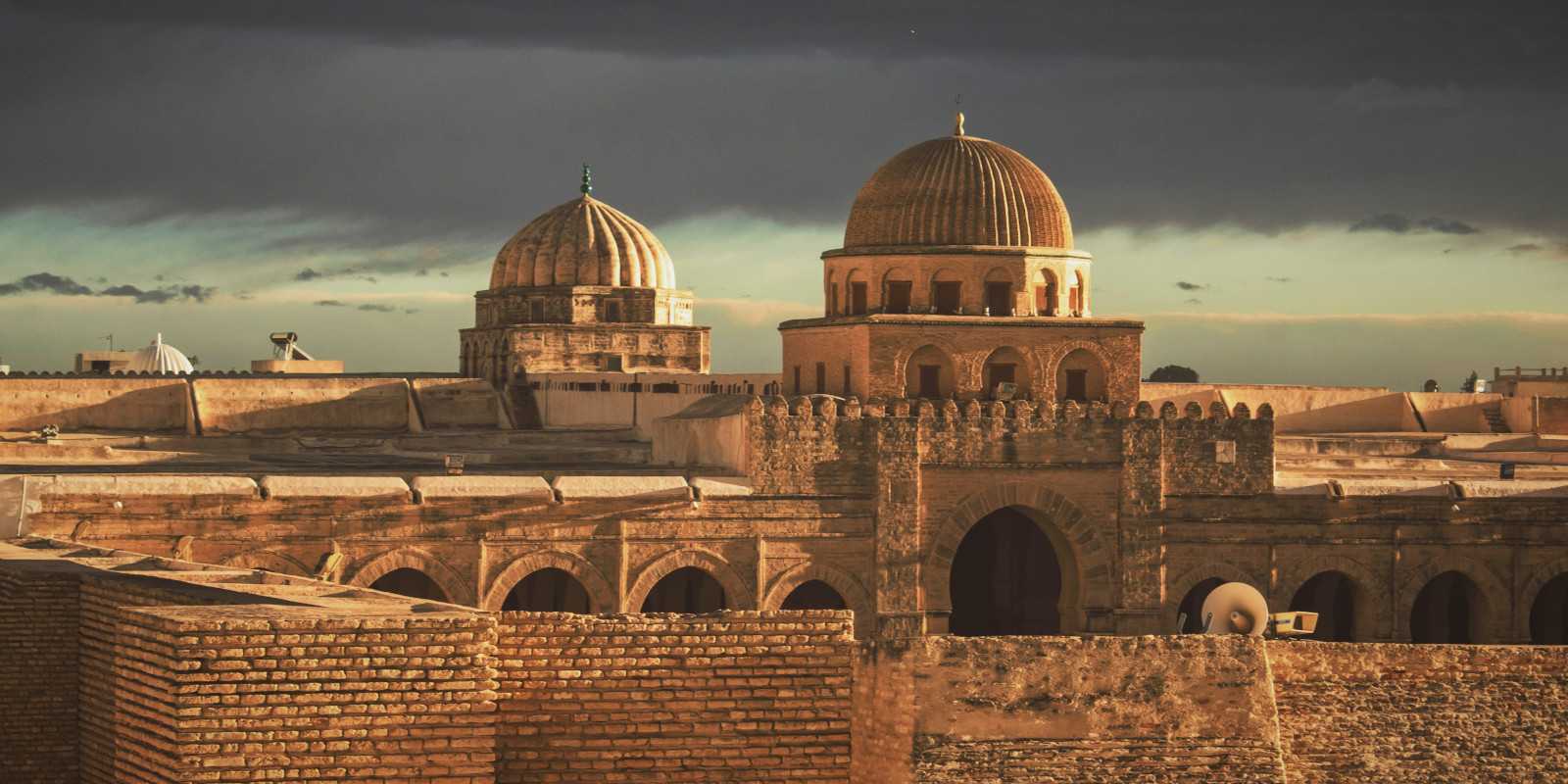 Quick facts about gay Tunisia:
Spartacus Gay Travel Index 2018 ranking: #121/197 – although comparatively low, it is one of the highest rankings from all the Arab countries.
Gayday Magazine: launched in March 2011, became Tunisia's first online LGBTQ magazine.
Mounir Baatour is the first openly gay man to run for president in a Muslim country!
Shams Rad radio: Tunisia is the first country in the Arab world to have an LGBTQ radio station:
Tunisia has gained a positive reputation amongst the LGBTQ community of the Arab world, particularly due to the strong activism of organisations like "Association Shams" and "Mawjoudin", who have been campaigning hard for LGBTQ minorities rights. On 18 May 2015, "Association Shams" even received government recognition as an official organisation.
More recently, an openly gay man, Mounir Baatour, is seeking to run for President! Whether or not he'll succeed, the very fact that he is able to run says a lot!
In terms of gay events in Tunisia, small discreet Pride receptions have been taken place in private, mainly in the capital, Tunis. Most impressive is the Mawjoudin's Queer Film Festival, which successfully took place in January 2018. This was a big deal because it was the first ever public film festival in Tunisia to celebrate the country's LGBTQ community.
Gay rights in Tunisia
Whilst homosexuality is illegal in Tunisia with up to 3 years imprisonment (Article 230 of the 1913 Penal Code), activism is so strong that there are signs that this is likely to change very soon. For example, in June 2018, a government-sponsored committee called the Individual Freedoms and Equality Committee (COLIBE), advised President Essebsi to decriminalise homosexuality in Tunisia.
In addition, in April 2020, one gay marriage was legally recognised in Tunisia for the first time. Whilst gay marriage and homosexuality both remain illegal in Tunisia, this is still a small win for the Tunisian LGBTQ community!
Sadly, until the anti-gay law is overturned, the LGBTQ community will not only continue to be arrested but also subjected to the awful rectal probing "tests"!
01
LEBANON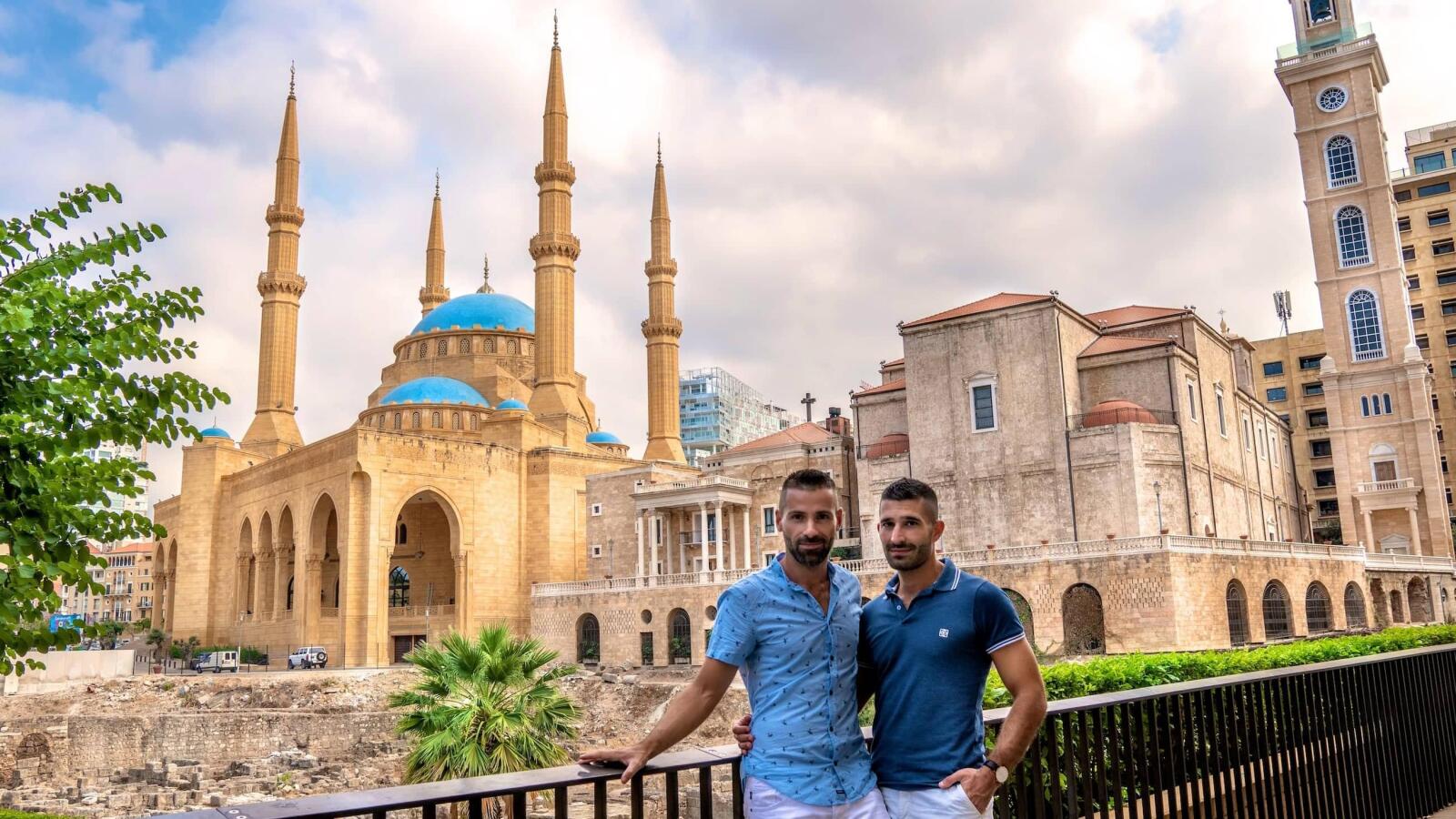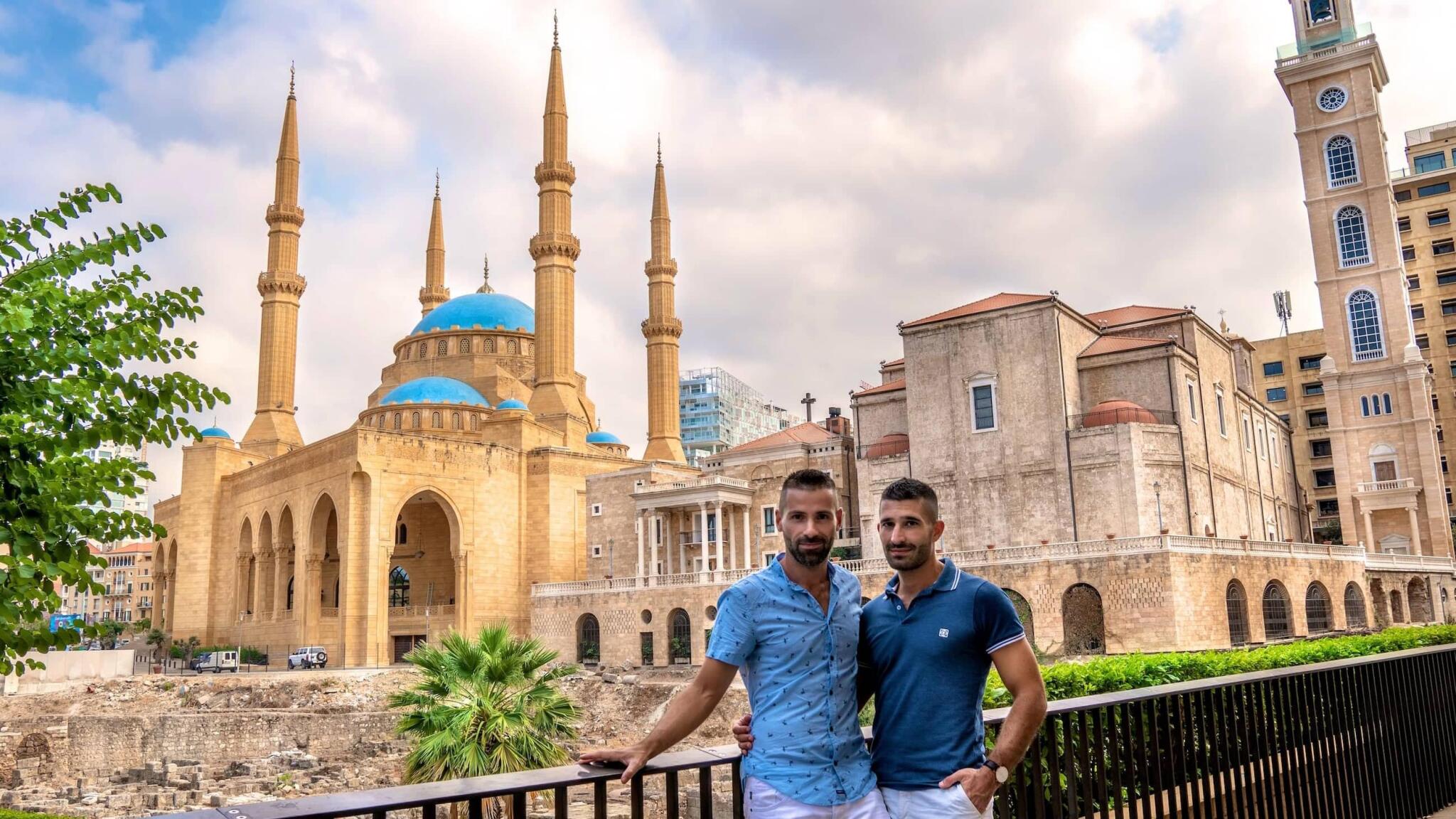 Quick facts about gay Lebanon:
Spartacus Gay Travel Index 2018 ranking: #104/197 – it may seem low, but is the highest placing from all the Arab countries.
Homosexuality declassified as an illness: in 2013.
Right to change legal gender: introduced in 2016.
When it comes to gay life in the Arab world, Lebanon is the runaway winner in our opinion. By Arab standards, you just can't beat the gay scene of Beirut, which even has the largest gay club in the Arab world, called POSH. Lebanon has many LGBTQ movements like Helem and Meem, as well as and annual gay events like the International Day Against Homophobia, Transpobia and Biphobia.
It even had a Beirut Pride scheduled to take place in 2017 and subsequently in 2018. Sadly, both were either forced to proceed in private, or cancelled due to pressure from radical Islamists. On a positive note, future Beirut Pride events are being planned.
LGBT rights in Lebanon
Homosexuality is technically not illegal in Lebanon. Article 534 of the 1943 Lebanese Penal Code, introduced during the French Colonial years, outlaws all relations that "contradict the laws of nature", punishable by up to one year in prison. Although there is no direct reference to homosexuality in the Penal Code, Lebanese judges since the 1940s have sadly interpreted these Colonial laws as applying to homosexuals.
Fortunately for the LGBTQ community in Lebanon, Lebanese judges have very recently started to pass rulings determining that A.534 does not apply to homosexuality, thus paving the way for decriminalisation.
In addition, Lebanese politicians openly campaign for decriminalisation of homosexuality, which is a positive sign of changing times. For more, check out our article about gay travel in Lebanon.
The selection process
Our list of the most gay friendly Arab countries in the world is based on our first-hand experience as well as cross-referencing the countries against the latest Spartacus Gay Travel Index. We also looked at other factors, in particular, whether homosexuality is legal, or if proactive steps are being taken to legalise it. In addition, we were impressed by countries in the Arab world that have allowed any LGBTQ events to take place publicly.
With thanks to the handsome Zakar twins for the cover photo.
Click here to see more from these cute Arab twins on Instagram.
---
DON'T MISS OUT!
Join our newsletter
Subscribe now to receive in-depth gay travel guides, inspiring stories, savvy planning tips, and exclusive discounts on gay tours.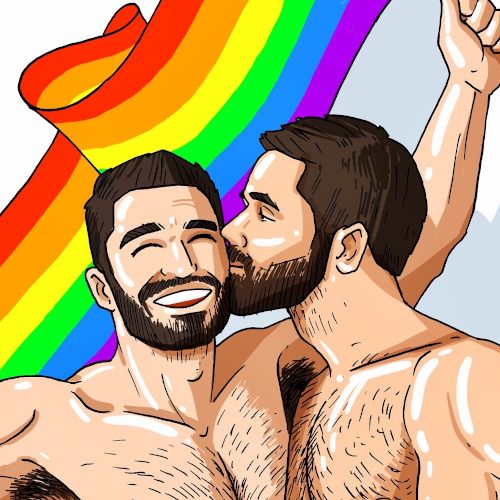 Like this post? Pin it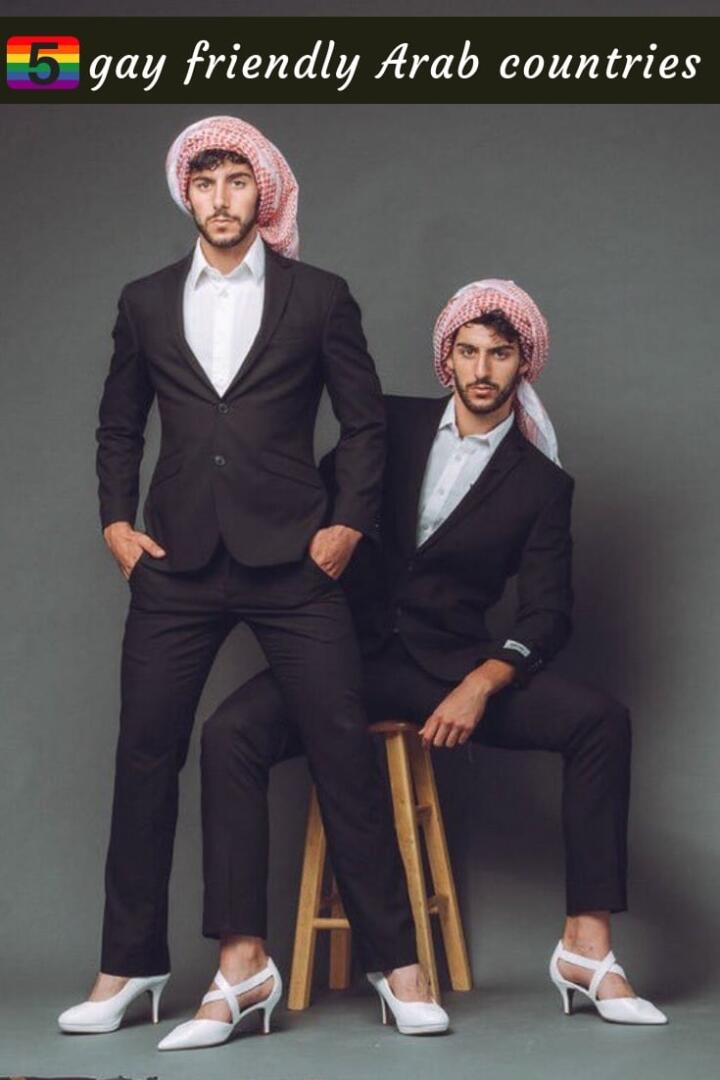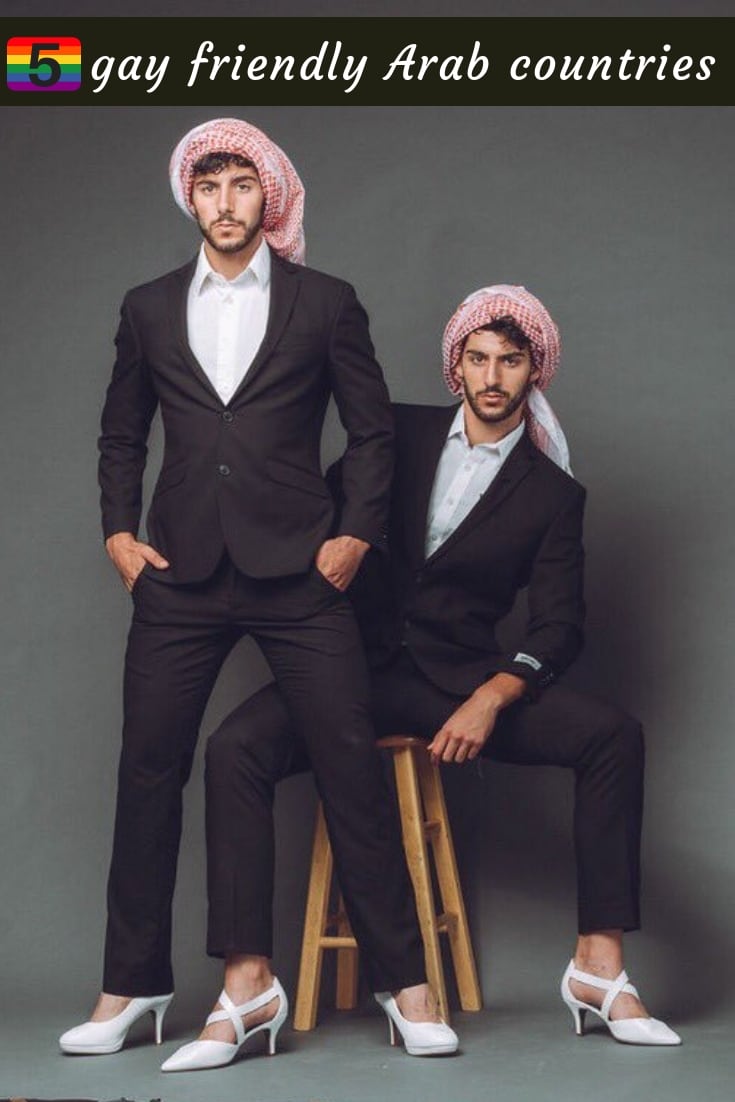 Happy travels are safe travels
We recommend you always take out travel insurance before your next vacation. What happens if you suffer from illness, injury, theft or a cancellation? With travel insurance, you can have peace of mind and not worry. We love World Nomads travel insurance and have been using it for years. Their comprehensive coverage is second to none and their online claims process is very user friendly.