Lebanon is one of the more liberal, progressive and gay friendly countries in the Arab world.
However, this is by Arabic standards. In other words, being gay in Lebanon won't get you arrested with the risk of death sentence as it would in say, Saudi Arabia, Egypt or Iran, and neither is it as restrictive as in Dubai or Abu Dhabi. However, being openly gay in Lebanon is a criminal offence, so you definitely need to be cautious.
We visited Lebanon as a gay couple to celebrate Stefan's birthday. We absolutely loved the country, the people, the food and were so impressed to discover a thriving LGBTQ community, as well as a handful of really fun gay bars and clubs despite the anti-gay laws. Overall, travelling as a gay couple in Lebanon, we found it to be quite safe, but as long as you abide by various safety precautions.
Don't forget…

Gay dating apps such as Grindr are blocked on mobile networks in Lebanon. Before heading off, make sure you get a VPN which will not only secure your internet connection wherever you are, but also keep your online activities private and allow you to surf the Net anonymously.
What we cover in this guide
Gay life in Lebanon
On the face of it, gay life in Lebanon is hard because homosexuality is a criminal offence. On the positive, there is a growing movement to decriminalise homosexuality in Lebanon on a political and legal level.
Article 534 of the 1943 Lebanese Penal Code outlaws all sexual relations that "contradict the laws of nature", punishable by up to one year in prison. Since 1943, judges have interpreted Article 534 to apply to homosexuality. Up until around 2014, a controversial (and now thankfully illegal) "egg anal test" was used to determine if someone was gay!
Today, more and more judges in Lebanon are arguing that Article 534 does not apply to homosexuals, which is paving the way for decriminalisation. The most recent ruling was from the Mount Lebanon Appeals Court in July 2018, which was also the highest court in Lebanon (to date) to advocate for decriminalisation. On a political level, Lebanese society is also slowly coming around to accepting homosexuality that politicians are now actively campaigning for equality and decriminalisation.
For an Arab country to have politicians and judges openly promoting LGBTQ rights is certainly a powerful and strong message, and one big fabulous step in the right direction!
But the good news does come with the sting of reality. This is still an Arabic country with powerful and influential religious sects who pressure the government to crackdown on the LGBTQ community, as was evident from the suspension of the 2018 Beirut Pride.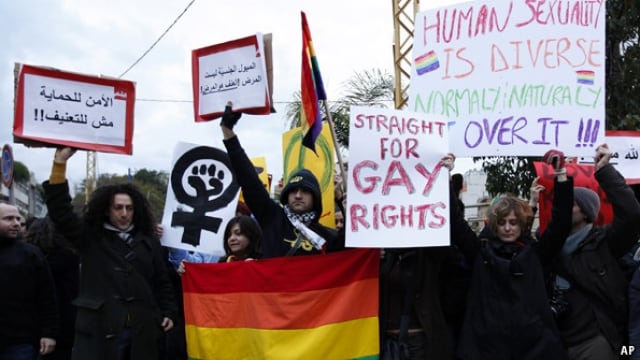 Is there a LGBT community in Lebanon?
Very much so: it is (relatively) out and proud! We also met many activists who are doing incredible things for the LGBTQ community of Lebanon, in particular Georges Azzi, who co-founded HELEM, and Hadi Damien, who organises Beirut Pride.
There are also a heap of other LGBTQ organisations in Lebanon including Proud Lebanon (legal, health and psychosocial support), LebMASH (advancing sexual LGBT health and training), Mosaic Mena (offers advocacy support) and ABAAD (promotes gender equality).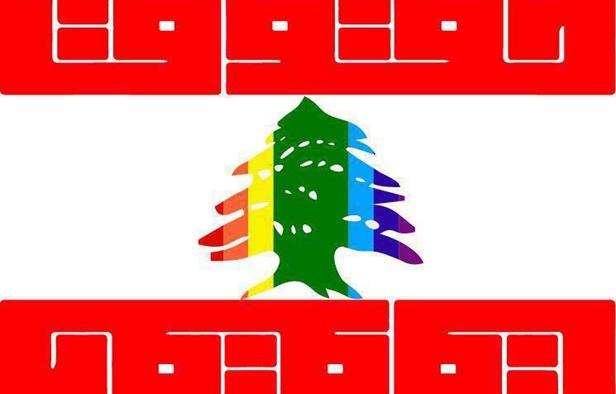 Is there a gay scene in Lebanon?
Lebanon has a handful of gay bars and clubs. However, because homosexuality is still a criminal offence in Lebanon, they don't market themselves as gay, but instead "gay friendly" in order to avoid police pressure and not compromise their licence.
The most popular gay hangouts in Lebanon are mainly in Beirut, which includes "Bardo" near Hamra Street, "Franj Cafe" in Bourj Hammoud, and "POSH" club, also in the Bourj Hammoud neighbourhood. Around 1 hour south from Beirut is a gay-friendly beach club called "Club 59" where the Beirut gay boys like to hang out on weekends.
For more check out our gay travel guide to Beirut setting out the best gay bars, clubs, events, hotels to stay and things to do.
Is there a gay Pride in Lebanon?
HELEM has been organising annual Pride Festivals and events since 2006 to coincide with the International Day Against Homophobia, Transphobia and Biphobia on 17 May. These have largely gone ahead without too many problems, but often face the threat of police intervention and crackdown.
In terms of an official gay Pride, efforts have been made to have a Beirut Pride in 2017 and again in 2018. Sadly both were suspended due to the intervention by the influential religious secs. Check their Facebook page and Twitter for the latest news about the next Beirut Pride event.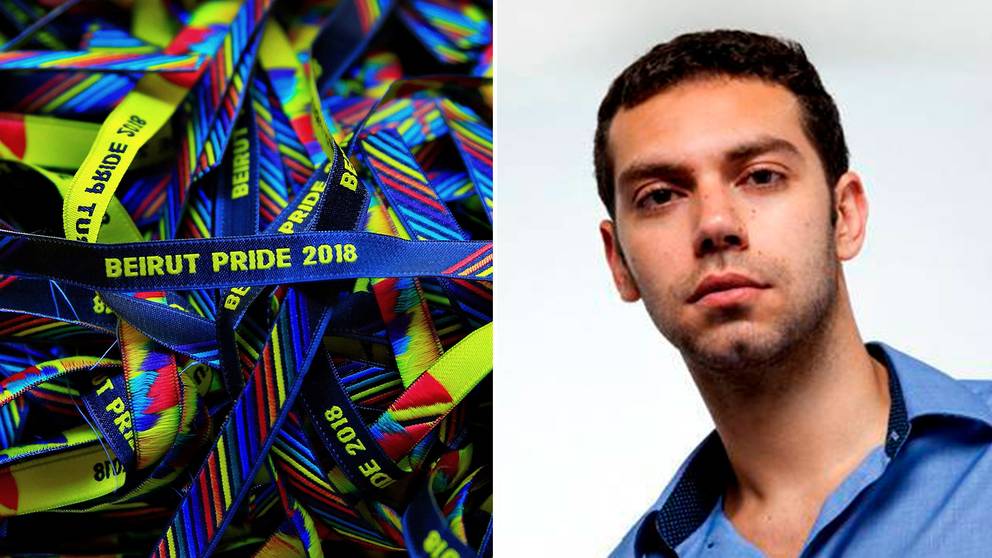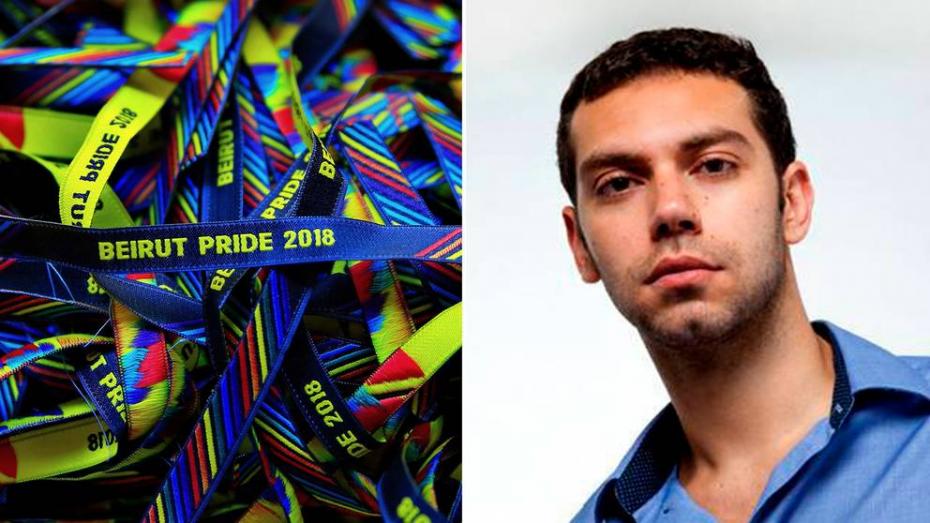 Are there any famous gay Lebanese celebrities?
One of the most famous gay celebrities of Lebanese origin is one of our favourite singers – Mika. He was born in Beirut then his family forced to move to Paris then London because of the Civil War.
Within Lebanon itself, the very handsome Hamed Sinno, the lead singer of the indie rock band "Mashrou' Leila" is openly gay. When his band performed at a concert in Egypt to 35,000 people in September 2017, some of their fans displayed rainbow flags. Sadly as a result of this, the oppressive Egyptian government of President Abdel Fattah el-Sisi, arrested 65 people for "promoting sexual deviancy" as part of his crackdown on homosexuality. Mashrou' Leila were subsequently banned from Egypt and homophobic rumours circled online that their concert had been a 35,000-person orgy! Mashrou' Leila were also banned twice from Jordan because the band's opinions and lyrics about sexuality were "against the religion and norms of the country." On the plus side, Hamed Sinno has not been banned from Lebanon and continues to live there as an openly gay man.
Are there any gay friendly places to stay in Lebanon?
Sadly we did find a handful of hotels in Lebanon who clearly were not comfortable with the idea of having openly gay guests. If of course you're booking to stay in one of the international brands like the Marriott, Sofitel, Hilton etc, then you can be sure that they will adhere to international standards and will therefore be ok about two men/women sharing a bed. In all cases, we strongly advise emailing/calling ahead to check the place you want to book is ok to host gay travellers.
The hotels we found in Lebanon which were open and welcoming to us as a gay couple was the Le Vendome, the Phoenicia hotel and Casi Cielo Bed and Breakfast. For more about the best gay-friendly hotels to stay check out our gay guide to Beirut.
Can I use Grindr and other gay dating apps in Lebanon?
Sort of! in January 2019, the Lebanese government partially blocked Grindr in Lebanon. It is therefore highly likely that the other gay dating apps will soon be blocked, if they haven't already been. To be on the safe side, we highly advise using a VPN in Lebanon (like the one we mentioned at the start of this article) ini order to ensure you can use the full features of each app.
During our visit, Grindr and Scruff worked ok and were invaluable tools for connecting with the local gay community. However, upon leaving Lebanon, we sadly discovered at Immigration that both our names had been "blacklisted". We were told that we are banned from Lebanon, we should not have been allowed to enter and would never be allowed to come back, with no reason given! After investigating with the different Embassies, we still have no idea why both of our names were blacklisted. Whilst it could be due to an unfortunate coincidence, the only plausible explanation for both our names to have raised alarm bells is due to our very gay public presence online, whether it was from Instagram, Grindr, Facebook or this website.
We may never find out the reason why, but as a result, we definitely advise erring on the side of caution by taking extra care with what you post online before and during your trip. In particular, avoid posting anything gay related or just change your social media settings to private. Most important of all, use a good VPN service so you can browse online safely and anonymously without fear of being monitored.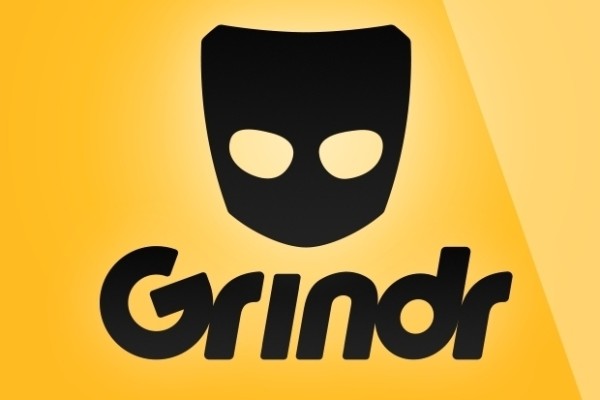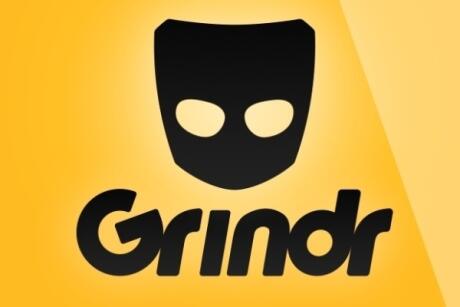 So…is Lebanon safe for gay travellers?
By comparison to other Arabic countries, Lebanon is gay friendly, progressive and very liberal. It is a pink haven for LGBTQ citizens from other Arab countries like Kuwait and Saudi Arabia, who come here to let their hair down and feel "free".
However, whilst it's fantastic that gay life in Lebanon is massively improving, as a gay couple from Europe visiting a place where homosexuality is a criminal offence, we couldn't help feeling a sense of unease, like we were being watched. We were careful to avoid public displays of affection and always mindful about not acting "too gay" for fear of attracting negative attention.
For the most part, you will be absolutely fine in Lebanon as long as you are prepared to take a step back into the closet by, for example, avoiding public displays of affection, being careful with who you meet on Grindr and taking extra care with what you post online.
What summed up Lebanon was our experience at the gay club POSH: it's a really fun night out, especially on Saturdays. It's amazing that something like this exists in an Arab country. But, as we were dancing, we went to kiss each other (something we regard as very normal in a gay club). As soon as we did this, the bouncers came rushing over to separate us, reminding us of the "no kissing" policy in place. This is of course reluctantly in place by the club owner in order to protect his licence. Nonetheless, the very fact that you are not allowed to kiss your boyfriend in a gay club in Lebanon is a stark reminder that whilst it may seem free and open, you still need to take extra care here as a gay traveller.
The issue with Israel and stop matches
Lebanon and Israel are officially at war with each other. For Lebanon this means that anything relating to Israel is a big no no. If you are Israeli, you are banned from ever entering Lebanon under their constitution! If you are linked to Israel in any way you are likely to be banned from entering Lebanon. If you have an Israeli stamp in your passport, you risk being refused entry to Lebanon by Immigration at the airport. If you have an Israeli sounding name or a name they think sounds Israeli, you are again likely to have problems with Immigration.
In addition, the Lebanese Immigration Authorities check all visitors' names on arrival and exit against a database of those convicted or who are wanted for offences in Lebanon. If your name matches against an entry on this database you will be refused entry unless you can prove that the person in their database is not you. The official way recommended by the British Government to get around these "stop matches" is to have a copy of your birth certificate which clearly states your mother's maiden name and to apply for your tourist visa from your local Lebanese Embassy before booking your holiday instead of getting it on arrival.
Finally, as mentioned above, be careful with what you post online before and during your trip. The best thing is to set your social media settings to private for your Lebanon trip and avoid posting anything relating to Israel until after you've left.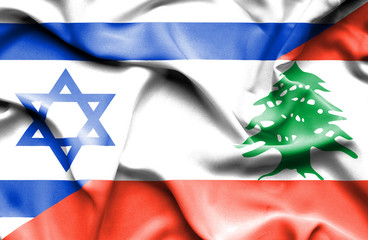 Safety precautions for gay travellers to Lebanon
Avoid public displays of affection with people of the same sex
Set your social media channels to private
Unless staying in a hotel you know welcomes gay travellers, book a room with 2 single beds (whether it is 2 queen beds or one king bed and a twin)
Bring a copy of your birth certificate which shows your mother's maiden name
Avoid mentioning and posting anything about Israel before and during your trip
Get your tourist visa from your local Lebanese Embassy beforehand instead of on arrival at the airport
Be careful with who you hang out with, especially when meeting people on Grindr
Invest in a good VPN service so you can fully use the internet and gay dating apps safely and anonymously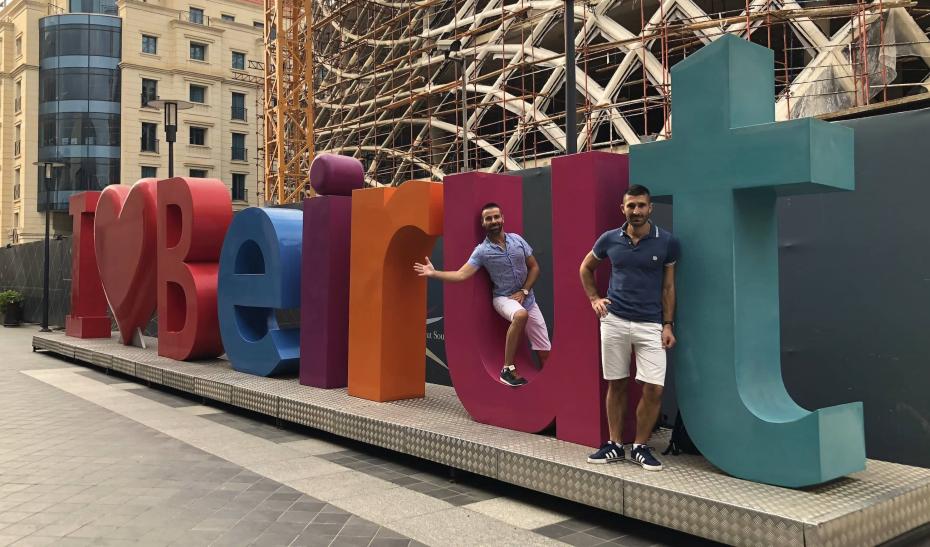 Happy travels are safe travels
We recommend you always take out travel insurance before your next vacation. What happens if you suffer from illness, injury, theft or a cancellation? With travel insurance, you can have peace of mind and not worry. We love World Nomads travel insurance and have been using it for years. Their comprehensive coverage is second to none and their online claims process is very user friendly.
Some of the links in this post are affiliate links. This means that if you book your accommodation, an activity or your insurance, we'll earn a small commission. There is never an extra cost to you for using these links and it helps us keep the site going.
IF YOU ENJOYED READING PLEASE PIN ME: