"Stefan look: it's Cusco gay pride – rainbow flags everywhere!!!"
Seby wasn't wrong. One of the first things you notice arriving in Cusco are all the Inca rainbow-like flags flying proudly all across the city. But to Seb's disappointment, it has nothing to do with the LGBT community. This is the Inca flag, which has an extra blue stripe added.
Cusco is famous for being the historic capital of the Inca Empire from the 1200s until the mid 1500s when the Spanish invaded. It's now Peru's most popular draw, with 2 million visitors every year. It's a must on everyone's Latin America itinerary as well the base to visit Machu Picchu.
This is our gay travel guide to Cusco including gay friendly places to stay, gay bars, hangouts and things to do.
What we cover in this guide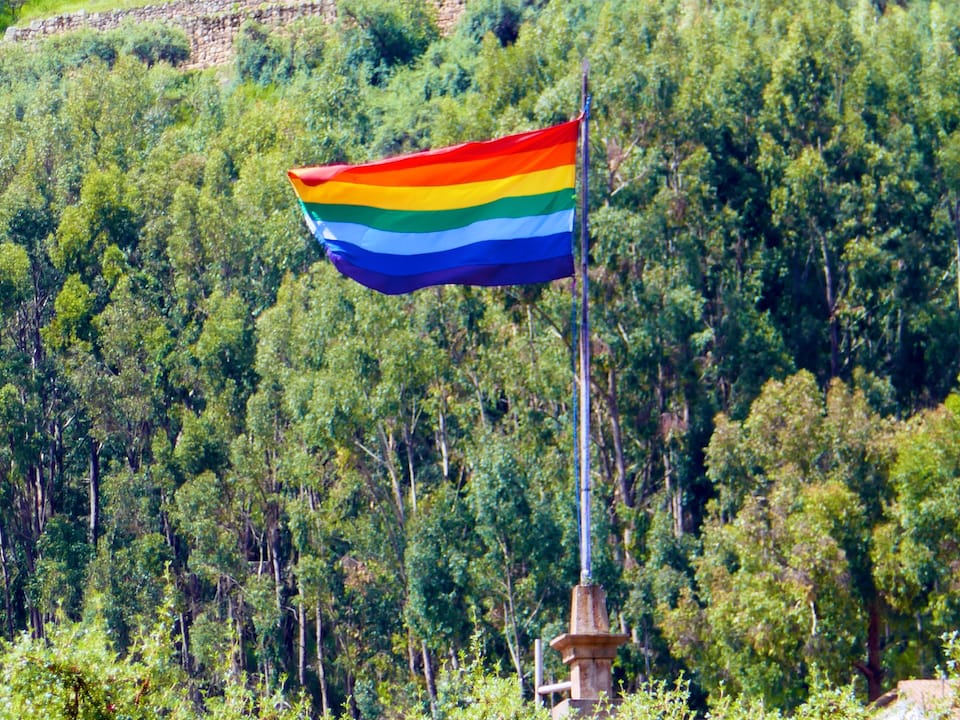 CUSCO GAY MAP
Although Cusco is a small city, it has a handful of gay hangouts, especially around the central Plaza de Armas square and in the San Blas neighbourhood.
GAY HOTELS IN CUSCO
At 3,500 metres (11,480 feet), Cusco is one of the highest cities in the world. No matter how old or young, fit or unfit you are, you will inevitably be affected by the altitude. For example, after walking up a few steps, you'll feel like you've run a marathon. For this reason, we advise first staying for a few days in the Sacred Valley which is located several thousand feet lower down in order to acclimatise. The Sacred Valley, also known as the Urubamba valley or Valle Sagrado, was once the heartland of the Incas. Today it is home to many typical Andean villages and is one of Peru's top tourist destinations.
We stayed at the very exclusive Relais & Châteaux Sol y Luna near Urubamba village, located around 50 minutes by taxi from Cusco. The subsequent 3 recommendations are in Cusco centre. In all cases, we were warmly received as a gay couple.
Sol y Luna is the stuff of dreams, where honeymooners go. Set in the heart of the Sacred Valley, this stunning property offers the peace and tranquility to help you conquer the altitude in luxury. As a member of the Relais & Châteaux brand, you know you're going to be spoilt rotten.
It comprises a large plot of land with 43 high end luxury casitas (small houses), a large horse ranch and two restaurants preparing gourmet fusion food. Sol y Luna also has an excellent spa, gym, outdoor pool and Jacuzzi, all with the backdrop of the Andes mountains.
The casitas are full of character, decorated with handmade furniture, local tapestries and beautiful frescoed murals. Each casita has its own entry porch, foyer, living room, underfloor heating system, fireplace, private terrace and garden.
Rooms at Sol y Luna start from $260/£215 a night.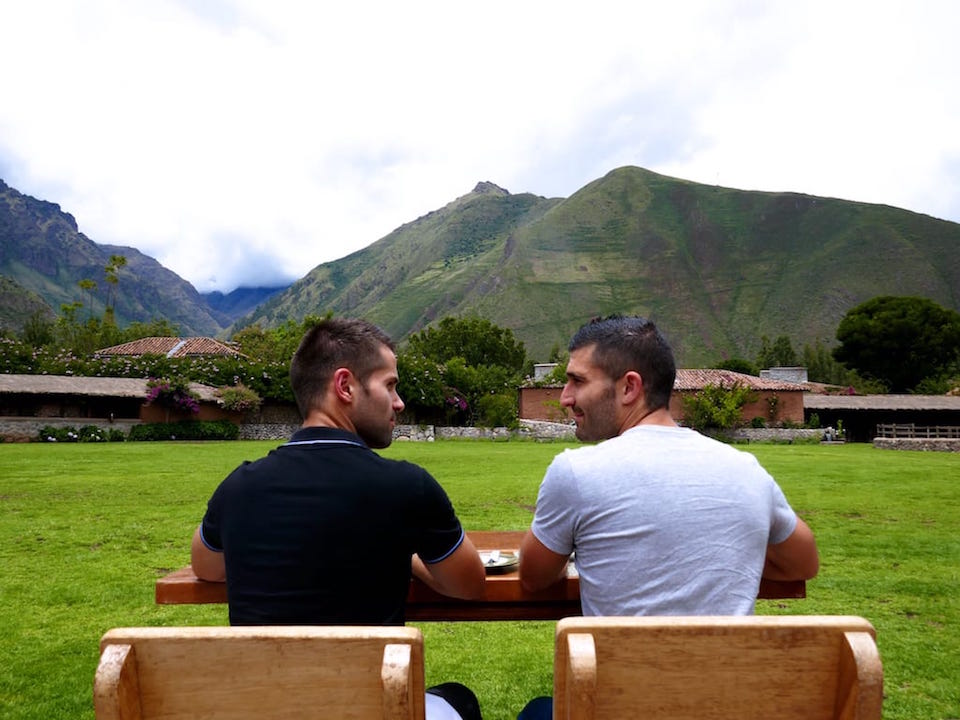 Checking into Palacio del Inka after 4 days trekking the Inca Trail sure feels gooood! This 5* hotel used to be a sacred Andean temple called Qoricancha, which was really important to the Incas and has been decorated to retain its authenticity, making it a museum in itself.
Palacio del Inka also has its own spa, bar and highly rated house restaurant called Inti Raymi, which is a shrine to Andean ingredients and focuses on fusion food. The taster menu is worth trying out to get a hearty introduction to the Andean cuisine.
Rooms start from $170/£135 a night.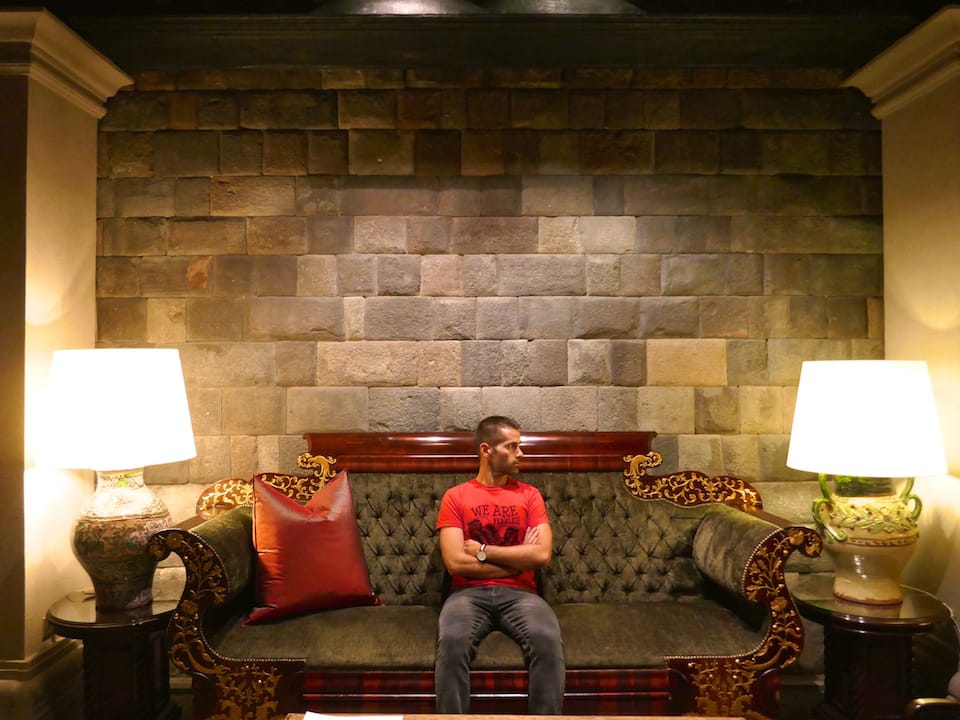 You walk in through the grand entrance and you're welcomed with a gigantic 65,000 Swarovski crystal installation in honour of the Inca sun god… Welcome to the JW Marriott!
The luxurious grand theme continues as you proceed through this former convent.
What we loved most about the Marriott, other than the luxurious decor was that some of the rooms have enriched oxygen to help you cope with the inevitable breathlessness. Remember you're in Cusco which is around 3,500 metres (11,480 feet) altitude. This makes a massive difference at night, so you're guaranteed a smooth night's sleep compared to anywhere else.
Rooms at the Marriott start from $240/£190 a night.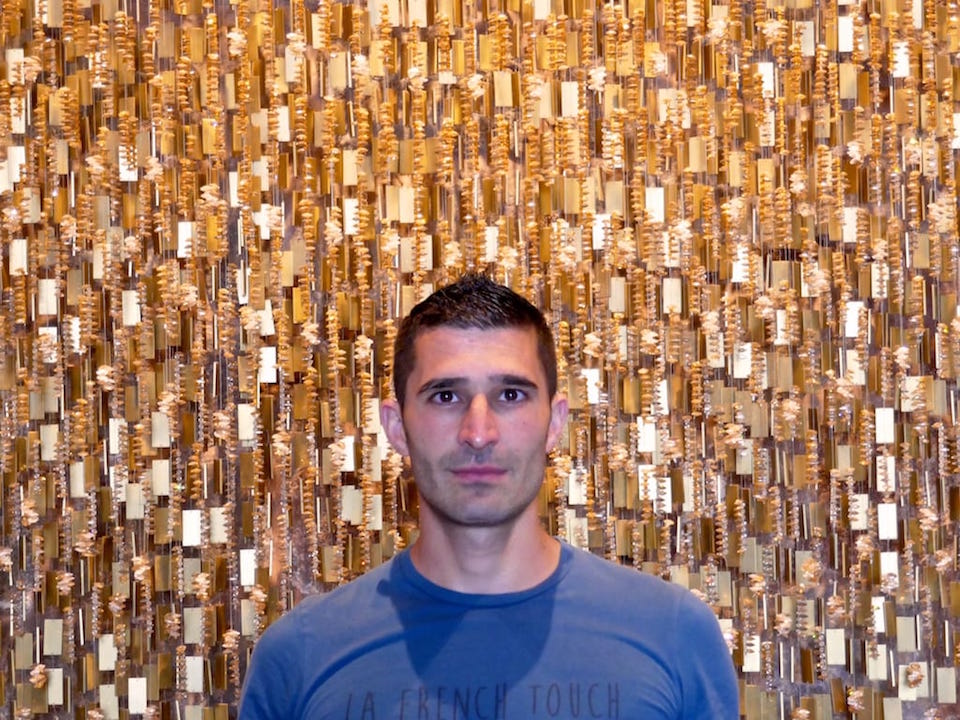 Los Apus is a charming and affordable base in the San Blas neighbourhood of Cusco, only a few minutes walking distance to Plaza de Armas. It has a homely feel and very friendly staff who are willing to help you plan your stay in Cusco.
Los Apus is set in a 17th century building decorated in colonial style. The rooms have wooden floors, soundproof windows and balconies. Check out their rooftop terrace for some pretty decent views overlooking Cusco and the surrounding mountains.
Rooms at Los Apus start from $75/£60 a night.
STAY WITH A GAY LOCAL
Misterb&b is the Airbnb equivalent for the LGBTQ community. Unlike on Airbnb, you know your host is gay, avoiding any nasty surprises when you check in. It is also a great way to meet gay locals and discover the underground gay scene. Click below to get 10 € (or $10) off your first booking.
GAY BARS AND CLUBS OF CUSCO
Fallen Angel is the main gay hangout, but only has 5 parties a year. There's another less frequented gay club in Cusco called Rokas as well as the very popular Mama Africa in Plaza de Armas. Here's our breakdown based on our experience discovering the gay nightlife of Cusco:
Fallen Angel: this is the official gay bar of Cusco, which is mainly a restaurant. It has 5 gay parties in the year: in June to celebrate their opening anniversary, in July for the Peruvian Independence Day, October for Halloween, December for Xmas and then again for New Year's Eve/Day. The restaurant is open daily until 11pm and is located at Plazoleta Nazarenas 221.
Rokas Lounge Bar Club: the other gay bar/club in Cusco, attracting a very local crowd and hardly any foreigners. Sadly, it has a terrible reputation with locals when we asked them about it. It's open Thursday-Saturday from 10pm to 6am and is located at Avenida Pardo 570.
Mama Africa: the main club in Cusco, located at Plaza de Armas. This gay friendly institution has been around since 1994. Every local gay guy we spoke to said this was their favourite hangout and for good reason: it attracts a fun crowd, plays the latest latino pop hits and you're always guaranteed a fun night out here. Mama Africa is open daily until 6am.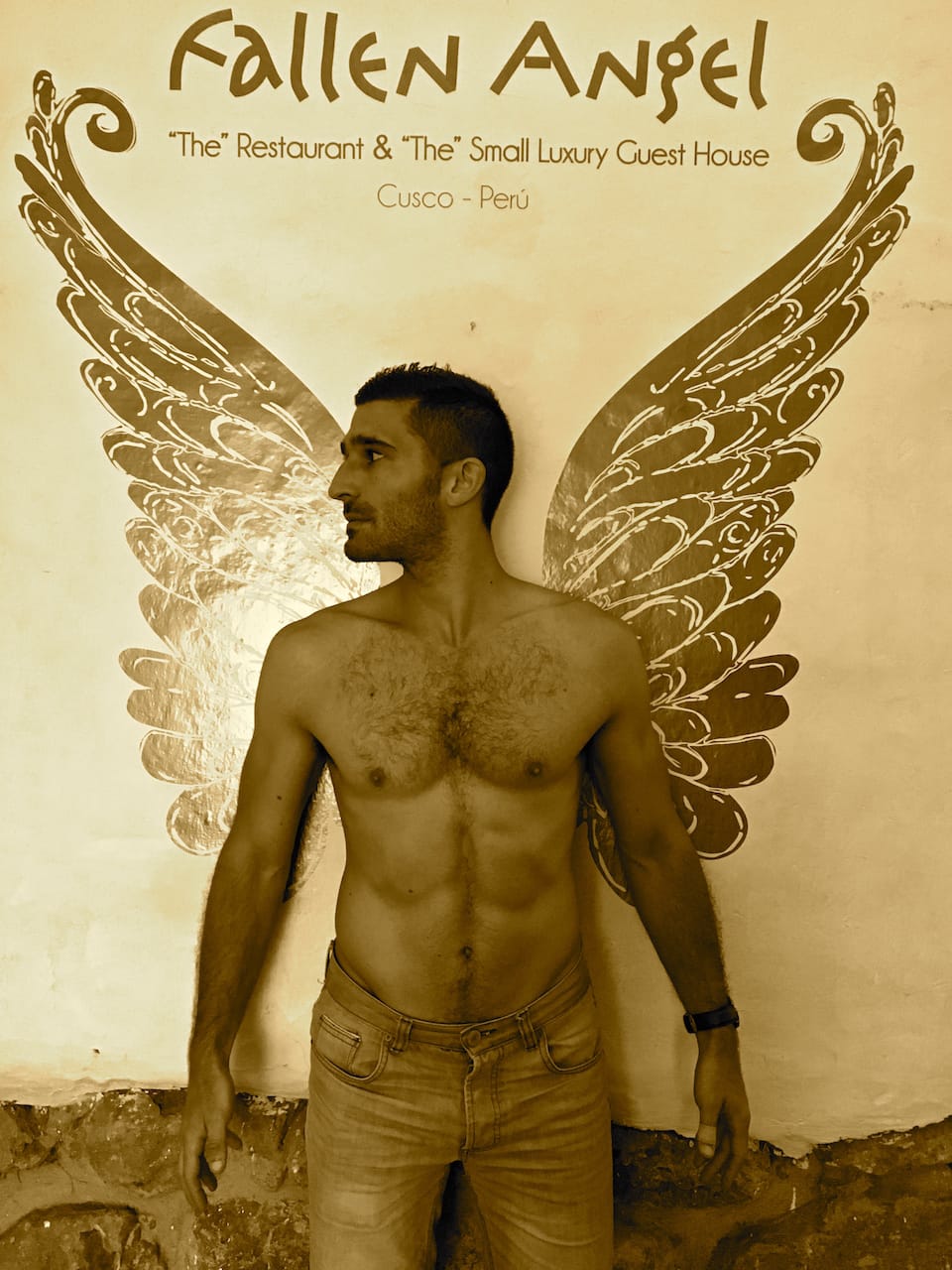 THINGS TO DO IN CUSCO AND THE SACRED VALLEY
The most popular must do item for any visitor to Cusco will inevitably be visiting magical Machu Picchu, which you can do as a day trip. There are a few other highlights you should consider when visiting Cusco:
TIP: a good reliable taxi company to use to pre book a pick up from the airport is Official Cusco Taxi. We found them on Tripadvisor and were really impressed with their efficiency and competitive prices.
Hiram Bingham luxury train to Machu Picchu: an unforgettable way to reach Machu Picchu in style. The Belmond luxury train is a splurge well worth the money and a lot of fun. It includes a full 3 course gourmet meal, unlimited drinks, super attentive (English speaking) waiting staff and a live band on board. Just remember to go easy on those Pisco Sours at these high altitudes!
Free Walking Tour: we love these and always check them out in every new city we visit. These tours are usually run by locals, are fun and really easy to book. They're run on tips so not free per se, but well worth it to give you a basic introduction to the main sights of Cusco.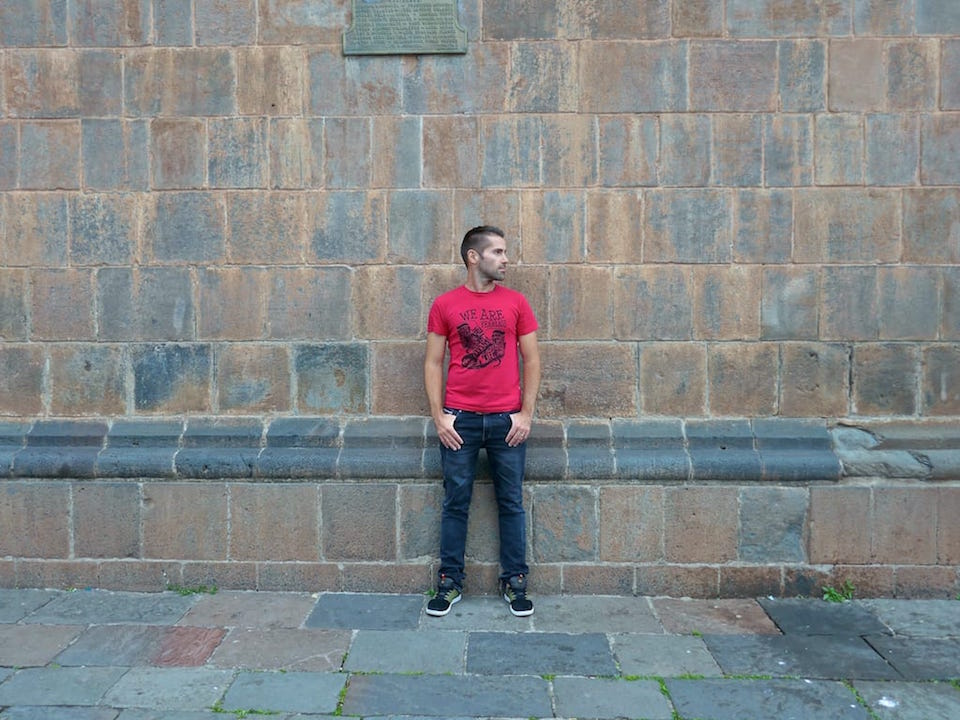 Rainbow Mountain: this multi coloured layered mountain is like something you've never seen before. It can be visited as a day trip from Cusco and involves a 2 hours trek at 5,000 metres (16,400 feet) altitude. You pass Andean villages along the way along with lots of alpaca, sheep and herding dogs.
Cooking class: we had an amazing time learning to cook Peruvian food with Cusco Culinary. Our cooking class included a visit to the San Pedro market as well as learning to make the obligatory Pisco Sours, ceviche and the Peruvian classic, llomo saltado (stir fry).
Horse riding: what better way to see more of the Peruvian countryside? We did a half day horse riding tour with Gabriel's Ranch Horse Riding all the way to the Temple of the Moon. We chose this company based on their excellent reviews on Tripadvisor and were not disappointed. The horses were very well treated and their guides, extremely professional.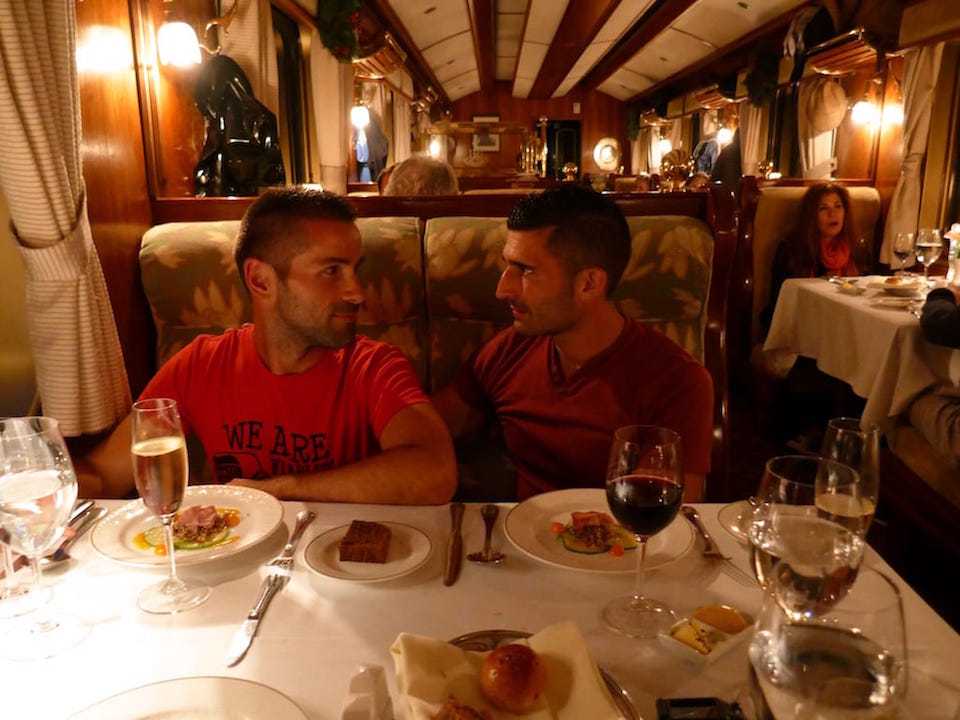 Happy travels are safe travels
We recommend you always take out travel insurance before your next vacation. What happens if you suffer from illness, injury, theft or a cancellation? With travel insurance, you can have peace of mind and not worry. We love World Nomads travel insurance and have been using it for years. Their comprehensive coverage is second to none and their online claims process is very user friendly.
Some of the links in this post are affiliate links. This means that if you book your accommodation, an activity or your insurance, we'll earn a small commission. There is never an extra cost to you for using these links and it helps us keep the site going.
For more inspiration:
IF YOU ENJOYED READING, PLEASE PIN ME: