TERMS OF USE: There is a chance that some of the content on this page has changed since it was last updated. By reading this article, you consent to our Terms of Use and Disclaimer. Happy Travels!
DISCLOSURE: Some of our posts may contain affiliate links which we may receive a commission if you choose to book something through one of our links.
These are our favorite unique and gay friendly hotels in Peru we stayed at during our travels, from Machu Picchu to Lima and beyond.
Peru, a country rich in culture and biodiversity, has become one of our favorite South American getaways.
Bordering the Pacific Ocean, Peru boasts a vast array of landscapes like the Andes and the Amazon. Indigenous and Spanish influences create a unique and colorful cuisine, as well as some magnificent architecture, art, music and language.
A historically conservative nation, gay rights have begun to increase favorably for its citizens and tourists alike. Despite this progressive trend, safety is our top priority, so we have made you a list of exceptionally beautiful and gay-friendly accommodations that will allow you to enjoy all that Peru has to offer.
Peru is a fabulous country to explore. From the cool ocean breezes in Lima to the majestic heights of Machu Picchu, there are wonders for everyone to explore. As a gay couple, we found many places where we were able to be openly gay and others where we utilized caution and respect for the local traditions and viewpoints. We cannot wait to return and hope that you can use our list to plan your own Peruvian getaway.
DON'T MISS OUT!
Join our newsletter
Subscribe now to receive in-depth FREE travel guides, along with inspiring stories, savvy planning tips, and exclusive discounts on gay tours.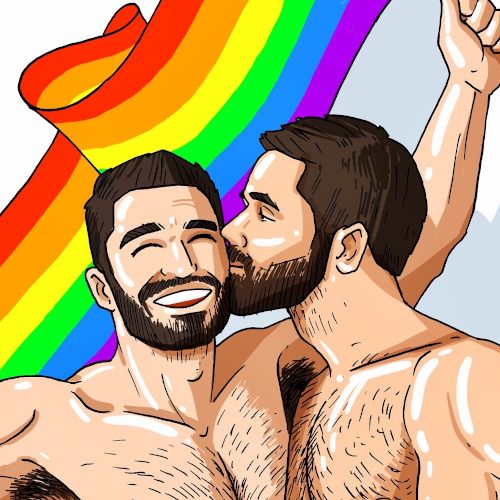 01
BTH Hotel
Lima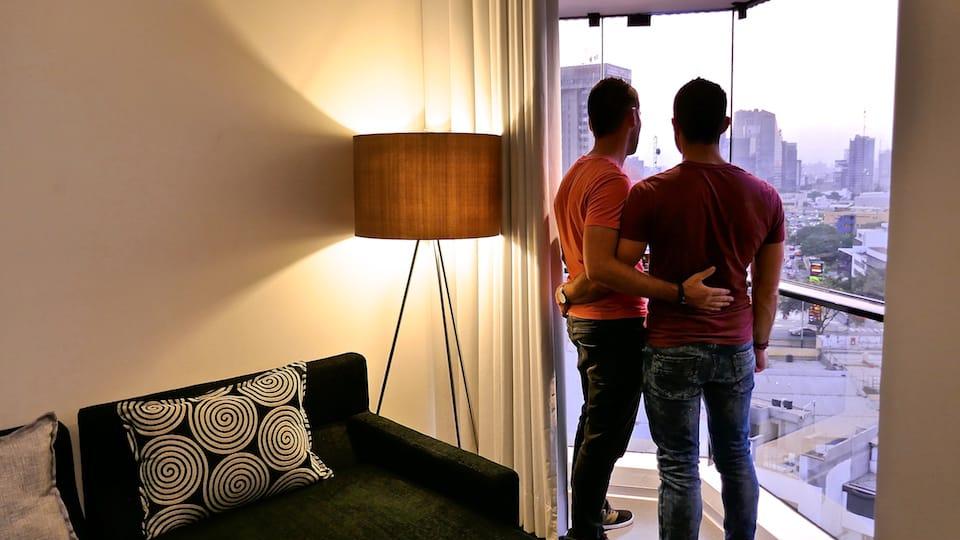 Why we love it
---
Proximity to the beach/shops/restaurants
Affordable and stylish accommodation
Gay-friendly tourist spots, bars, and nightlife
Located in a city rich in culture and diversity
This sleek and chic hotel, located in the capital city of Lima, offers practical and affordable accommodations. Nestled in the heart of the San Borja district, BTH Hotel is within minutes of shopping, eating, and all of your tourist to-dos.
We were super impressed with the stylish decor and amenities (um, hello, there's a gym!). This city has a lot to offer with things to discover around every corner.
While you won't find a centralized gay district or neighbor, each neighborhood or, zona, has its unique flair; like Miraflores, some tend to be more modern and trendy, while others, like Barranco, sport more of an artistic vibe.
Are you looking to hit la playa? Spend some time at Las Cascadas Beach? Although not an official gay beach, it is where many gays choose to tan and enjoy the waves. Feeling artsy? MATE Museum houses a collection of celebrity portraits by world-famous (and gay!) photographer, Mario Testino. Before leaving the hotel for a night on the town stop at Madbar for one of their signature cocktails, then dance the night away at ValeTodo Downtown or Legendaris.
The comfort of our stay was perfect for a restful night's sleep. Whether you come to sight-see or party, we know you will love Lima and the BTH Hotel as much as we did. For more, be sure to check out our gay guide to Lima.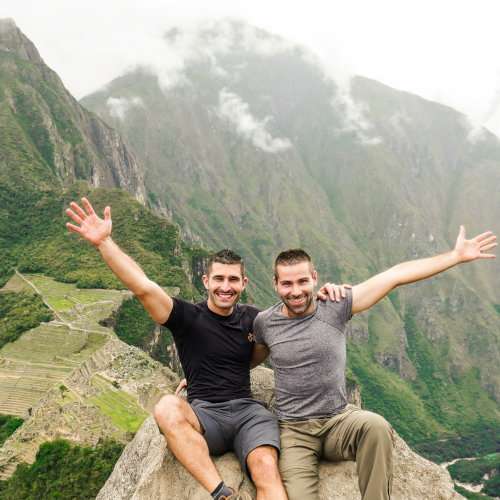 Hike the Inca Trail on a gay tour
Lace-up those hiking boots and prepare for your own Andean expedition, because you're invited to join our friends at Out Adventures on their annual all-gay Inca Trail hike. By joining their sweaty scamper you'll be automatically guaranteed an Inca Trail pass, a local LGBTQ-welcoming host, and a veto-ed team of guides and porters. The tour includes time in Lima, Cusco, and the Sacred Valley.
02
Palacio Del Inka
Cusco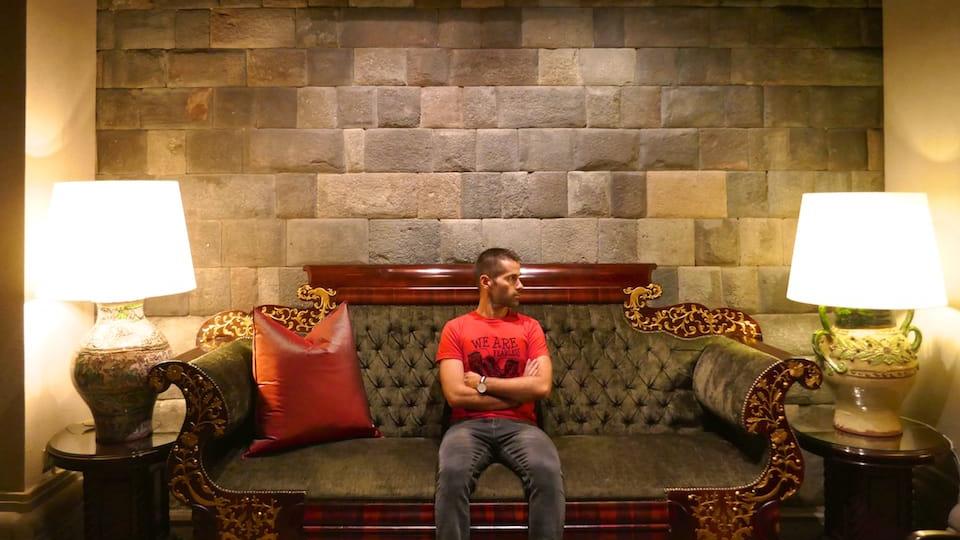 Why we love it
---
Classic decor with a modern twist
Tranquil Spa and Fitness Center
Gay-friendly bars and restaurants
Near to Machu Picchu and other must-sees
Feel like a Peruvian royal at the Palace of the Incas…crown and tiaras are optional, but we suggest packing one in your luggage just in case…
The Palacio Del Inka is where indigenous culture, Spanish architecture, and modern travel meet. Incan history fuels the hotel and Cusco's energy with vibrant colors, aromas and patterns.
See something that looks familiar?
The Incan flag looks similar to the Pride flag and is displayed all around the city. As we wandered around, we were in awe of the speciality textiles, trinkets and exotic fruits that we purchased throughout several of Cusco's mercados.
The Plaza Del Armas is the central square of the city. Surrounding the plaza, you will find a fusion of Spanish architecture and Incan ruins, all supporting a variety of shops, cafes and restaurants. There is plenty to explore within the city, including the Cusco Cathedral. On the outskirts of town lies the remains of Saqsaywaman, an Incan stronghold. Moray and the world-famous Machu Picchu are archaeological sites and require the use of a day trip, travel and time. Plan accordingly. Still, we encourage you to make a stop at these magnificent historical sites.
Similar to the gay scene in Lima, we didn't find a centralized neighborhood but discovered some gay-friendly establishments. Mama Africa is a great place to hit the dance floor. Plenty of smaller, more low-key bars offer a place where you can unwind after a day of exploring. There is a place for everyone. We thoroughly enjoyed the luxurious but affordable charm this hotel and city has to offer. For more, check out our gay guide to Cusco.
STAY WITH A GAY LOCAL
Misterb&b is the Airbnb equivalent for the LGBTQ community. Unlike on Airbnb, you know your host is gay, voiding any nasty surprises when you check-in. It is also a great way to meet gay locals and discover the underground gay scene. Click below to get 10 € (or $10) off our first booking.
03
Belmond Sanctuary Lodge
Machu Picchu / Cusco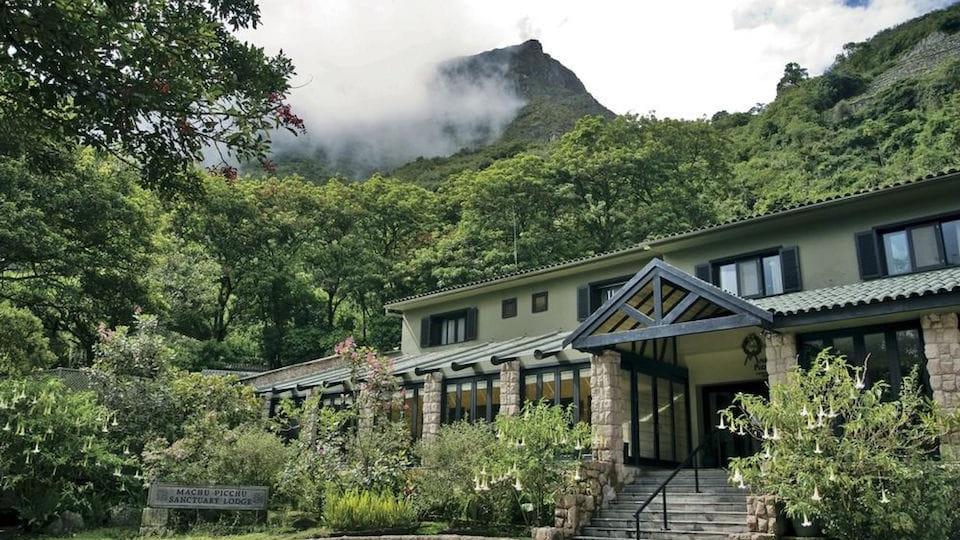 Why we love it
---
Gay-friendly company
Located right by Machu Picchu!
Stunning scenery/plants/wildlife
Proximity to Machu Picchu and Cusco
The highlight of our entire Peru trip – imagine waking up in the morning with the world-famous Machu Picchu RIGHT ON YOUR DOORSTEP!
Stunning…simply stunning!
For travelers who want to wake up right by Machu Picchu and be one of the first visitors to enter in the morning, just book this gem of a hotel – it's worth every penny!
Bonus: Belmond Hotels are renowned for being very gay friendly, which we felt throughout our stay.
Just a quick 100m away (about 330ft for those using the Imperial Scale) lies the world-famous ruins of Machu Picchu. After checking in, we treated ourselves to some Pisco Sours, followed by native cuisine at the restaurant.
Without the hassle of extra time and transportation, we were able to avoid the rush and enjoy the full experience of our visit to Machu Picchu. The lodge helps to organize all your hiking and trekking experiences (we could not have done it without them)!
At the lodge, we tapped into our spiritual sides through ceremonial experiences. One, guided by a local shaman, calls on the powers of the earth for optimal health and prosperity. During the second ceremony, we had our future and coca leaves read. We won't give all the details away, but our results left us smiling from ear to ear. Last, but certainly not least, we took advantage of the spa treatments. What can we say? We love being pampered and know that relaxing and unwinding is a great way to stay ready for the next leg of our Peruvian adventure.
DON'T MISS OUT!
Join our newsletter
Subscribe now to receive in-depth FREE travel guides, along with inspiring stories, savvy planning tips, and exclusive discounts on gay tours.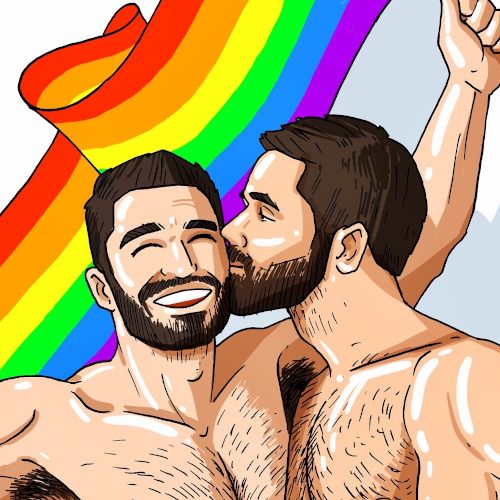 04
Sol y Luna Relais & Chateaux
Sacred Valley / Valle Sagrado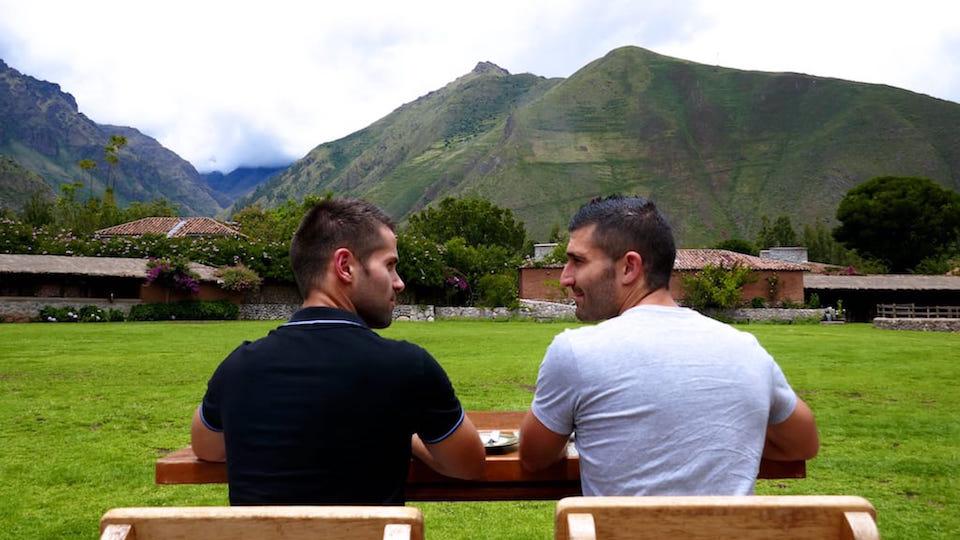 Why we love it
---
Private casitas
Resort amenities
Outdoor activities and excursions
Blend of country and city
This stunning gay friendly Relais and chateaux property will simply take your breath away! Located at 9,186ft (2,800m), it's also the ideal way to acclimatize to the altitude of The Peruvian Andes before heading over to Cusco, which is 11,155ft (3,400m) altitude.
Located around 40 miles (64km) from Cusco, our time at Sol y Luna allowed us to experience a mix of both city and country life in total luxury.
We really enjoyed the privacy of our casita – a beautiful and colourful bungalow-style villa. At the same time, we enjoyed the company of other guests at the jacuzzi and pool. Every casita is uniquely decorated to ensure the charm of each stay. We loved to be pampered and took advantage of the spa and fitness center (grab your mat: they have yoga!). After feeling rejuvenated, we enjoyed the daily horse show (I know, right?!) while we treated ourselves to lunch at the restaurant. For those looking to explore more of the local cuisine, we suggest taking a cooking class with the chef. We opted to spend more time under el sol and toured the native gardens.
In the valley, we found ourselves tackling our adventurous sides and selected a few of the several outdoor activities (hiking and kayaking, just to name a few). A must-see is the Salt Mines in Mara, as are the Incan ruins in Moray. Back at Sol y Luna, we tapped into our crafty side and took the pottery and weaving classes. Through these classes, we not only learned more about the culture of the Sacred Valley but now have keep-sakes to remind us of our stay. We know you will enjoy this unique blend of city and country, or sun and moon (sol y luna!), at this relaxing resort.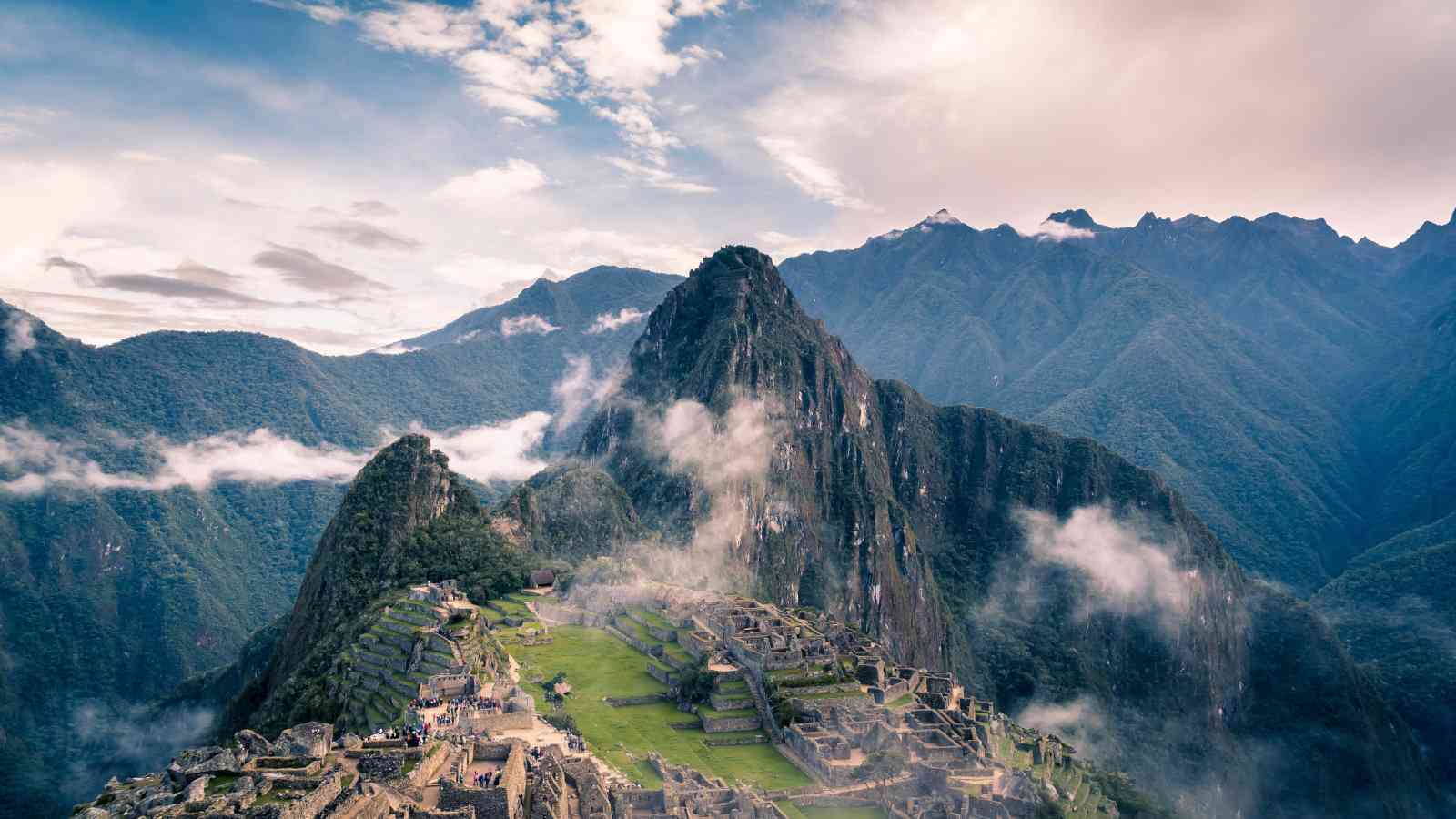 What to do in Peru?
With a section of the Amazon rainforest, the ruins of Machu Picchu and plenty of delicious food, Peru has lots to offer. There are also exciting cities, beautiful sights and many fun activities for travellers to enjoy.
05
Amantica Lodge
Amantani Island / Isla Amantani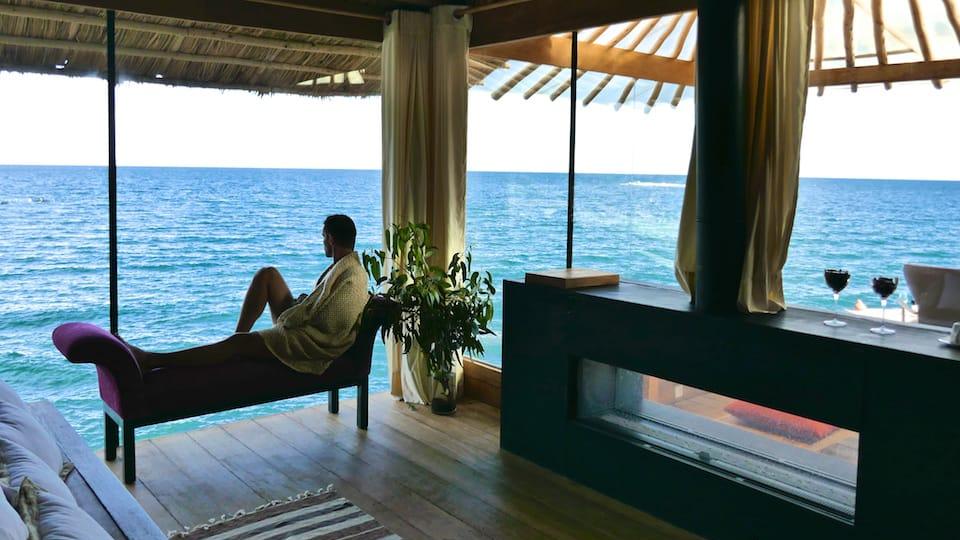 Why we love it
---
Lakeside views
Privacy and authenticity
Genuine connection to local people
Sustainable, seasonal and local cuisine
Our final recommendation in Peru is a stunning gay friendly water-front lodge on the world-famous Lake Titicaca.
Located on the northern side of the lake (shared with neighboring Bolivia), our visit to Amantica Lodge was nothing short of spectacular. The seclusion of Amantani Island offers a unique and eye-opening insight into the local inhabitants and their customs.
It was a surprise for us to learn that it has only been within the last few decades that the indigenous tribes have opened their doors to tourists. Because of its seclusion, we were able to avoid tourist traps and found authentic and meaningful connections with the native inhabitants.
The Uros are one of the native ethnicities inhabiting Lake Titicaca. They are known for being some of the last living links to the Incan Empire but are more widely-known for living on floating islands. The Uros use a native species of reed to construct incredible floating platforms, homes and boats.
Transportation by boat gave us access to the city of Puno, as well as the neighboring island of Taquile. On Amantani, we explored the Centro Ceremonial Pachatata, where a 360 view of the lake took our breath away.
Upon returning to the lodge, we were treated to exceptionally delicious hand-crafted cuisine, prepared by a private chef, and the view of the lake from our room was nothing short of incredible. The privacy of Amantica allowed us to unwind, cherish the company of one another, and soak in the magnificence of Lake Titicaca. Read more in our article about Lake Titicaca.
DON'T MISS OUT!
Join our newsletter
Subscribe now to receive in-depth FREE travel guides, along with inspiring stories, savvy planning tips, and exclusive discounts on gay tours.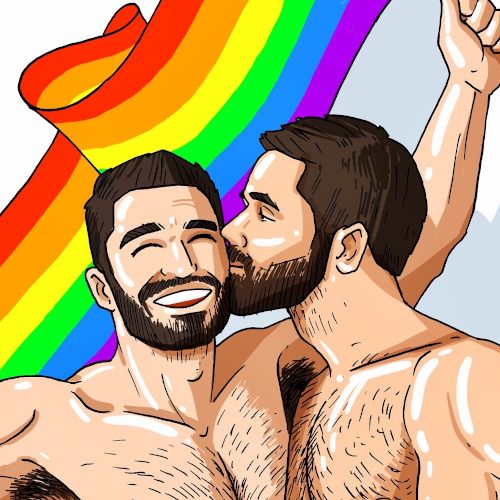 ---
Pin me!