TERMS OF USE: There is a chance that some of the content on this page has changed since it was last updated. By reading this article, you consent to our Terms of Use and Disclaimer. Happy Travels!
DISCLOSURE: Some of our posts may contain affiliate links which we may receive a commission if you choose to book something through one of our links.
Our friend Aaron from Lima tells us all about gay Peru and what it's like growing up in the big Peruvian capital city.
"A man who rides Peruvian paso horses is referred to as a "chalan" – not to be confused with a "chalon" – that's Peruvian gay slang for a guy with a huge dick!"…so said our Peruvian buddy, Aaron from Lima!
We met Aaron during our big trip in Peru who showed us the main sights of Lima, taught us to make Ceviche and Pisco Sour in his mum's kitchen.
Aaron grew up in Lima during the 1980s and 1990s where he lives and works today. In this interview, Aaron gives us the lowdown of what gay life is like in Peru and what it's like growing up gay in the big capital, Lima.
DON'T MISS OUT!
Join our newsletter
Subscribe now to receive our latest interviews with gay locals, in-depth gay travel guides, inspiring stories, savvy planning tips, and exclusive discounts on gay tours.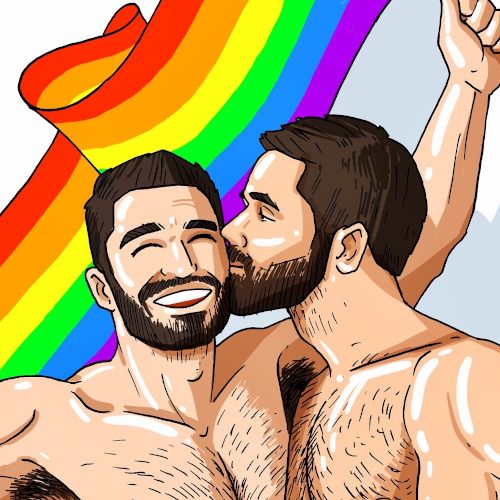 Buenos dias Aaron, where are you from and what do you do?
Hey boys, my name is Aaron Peiva Leyton, I'm 37 years old from Lima. My friends call me "El Cochorro", which means "The Cub".
I'm a private tour guide offering bespoke tours across the country as well as cooking classes at home with my mother. I also love Gloria Estefan, Bette Midler and Barbara Streisand. My big dream is to one day make a gay Peruvian version of Hairspray!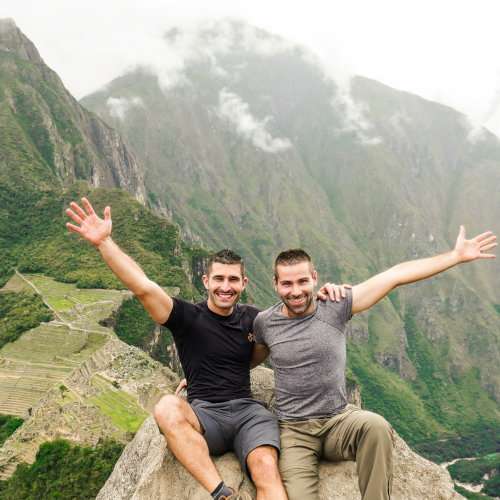 Hike the Inca Trail on a gay tour
Lace-up those hiking boots and prepare for your own Andean expedition, because you're invited to join our friends at Out Adventures on their annual all-gay Inca Trail hike. By joining their sweaty scamper you'll be automatically guaranteed an Inca Trail pass, a local LGBTQ-welcoming host, and a veto-ed team of guides and porters. The tour includes time in Lima, Cusco, and the Sacred Valley.
When did you come out?
I was 17 when I came out to my friends and family. It was after a cheeky fling with a "straight" classmate at university (he's now married to a woman). My friends always knew I was gay and never had any issues with it. Coming out to my family, however, was more difficult and it caused a big drama for a couple of days when I told them. But we powered through it and they've now come to respect my lifestyle. My family is my strongest support network.
I bring people to my home for cooking classes and for them to taste the best Pisco sours ever made – everyone always falls in love with my mama and her delicious ceviches.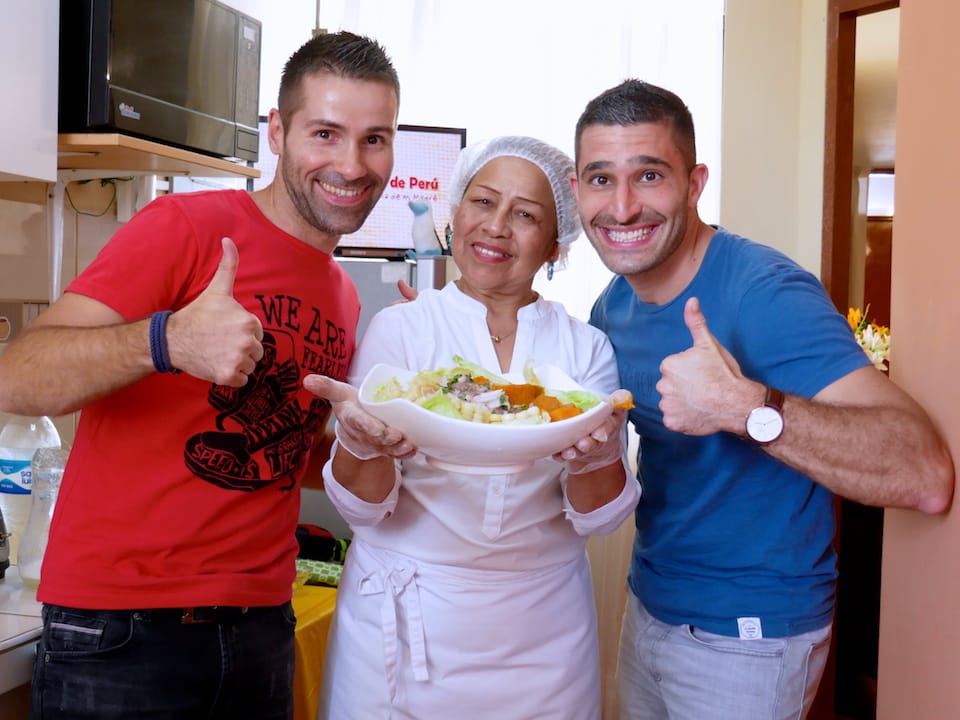 Have you ever experienced any homophobia growing up?
When I was young I would get mocked because I was in the school choir and would also hang out with girls. I also had cousins who would mock me because I never had a girlfriend and would pressure me about not getting married. Now we are cool and everyone is completely accepting of me.
Peru has always had quite a machismo society – similar to Mexico or Argentina. Growing up, you always hear horror stories on the news of gay guys being rejected by their very Catholic families or being beaten up for holding hands with their boyfriend in public. The "Besos Contra La Homophobia" (Kisses Against Homophobia) demonstration at Armory Plaza, Central Lima in February 2016 is a more recent example: police intervened and very violently shut it down: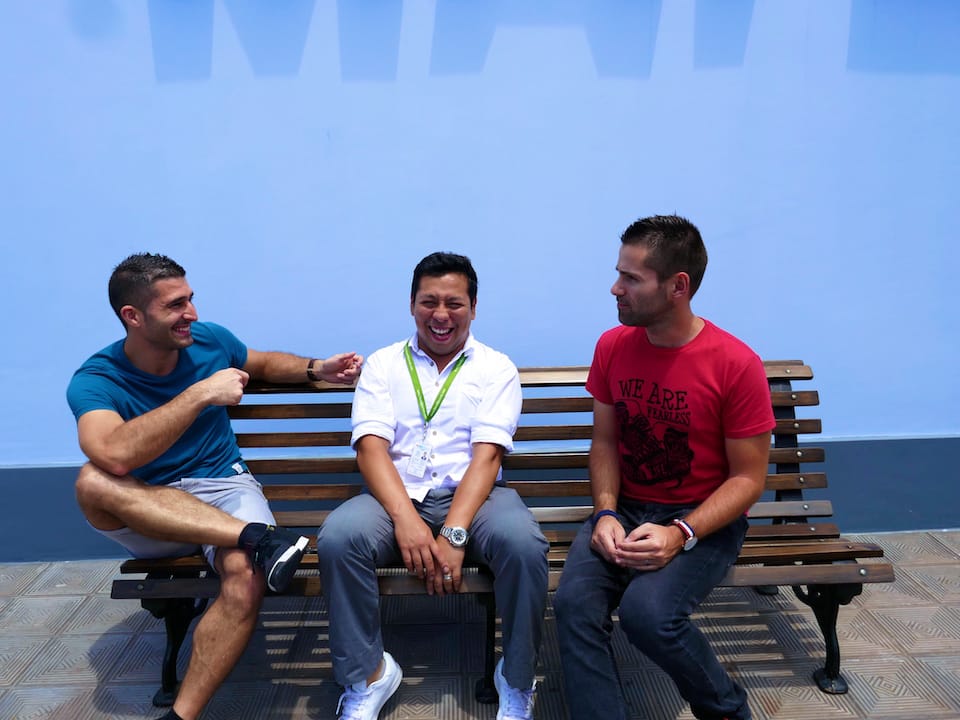 What was it like growing up gay in Peru?
Peru in the 1980s/1990s was a lot different. Back then, society was far less accepting of the LGBT community and therefore not as vocal.
Today, you see far more tolerance and respect towards us, but there is a lot of work still to be done, which needs to start at government level. It helps a lot that more and more gay issues are increasingly being reported in today's media, which helps to normalise us in society and gradually leads to acceptance.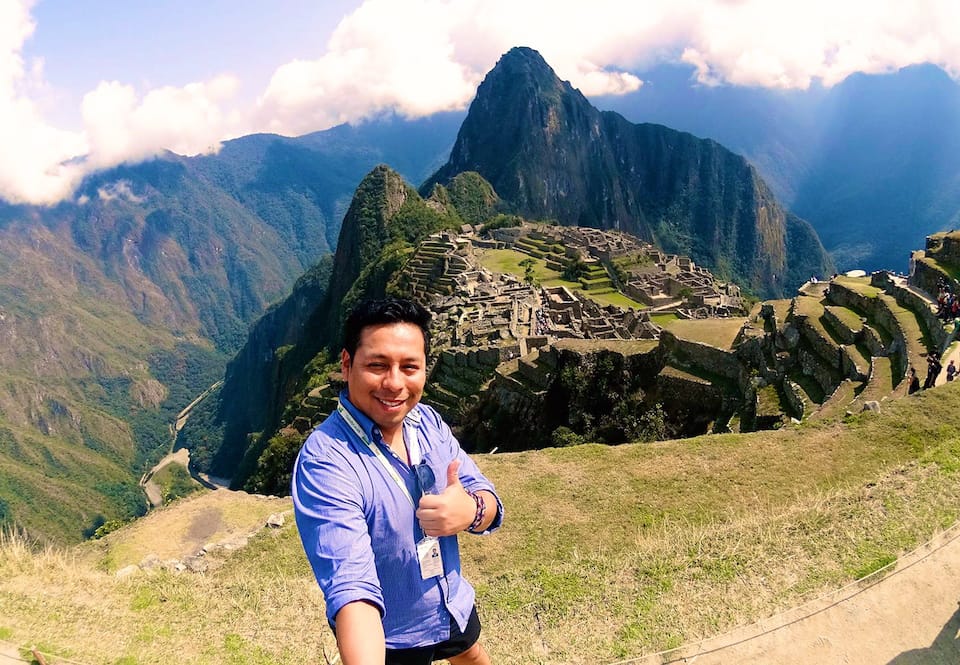 How did you meet guys growing up?
Growing up, I didn't really explore the "gay world" until I was around 20. As soon as I came out, the first thing I did was to get a job at an Internet café so I could explore dating websites like Gaydar in private.
Today it's so much easier for the younger generation with all the gay dating apps available. There are so many to choose from depending on what you're interested in.
Which are the best gay apps you recommend gay travelers use in Peru?
Gay dating apps are a good starting point. Growler, ManHunt, and Scruff are the main ones for older men, and Grindr and Hornet for younger.
There are more and more apps developing a social networking angle like Hornet, which is growing in popularity in Peru.
You can also just put down your phone and come discover our gay scene in Miraflores and Barranco. We love meeting foreigners so you will quickly make lots of local Peruvian friends.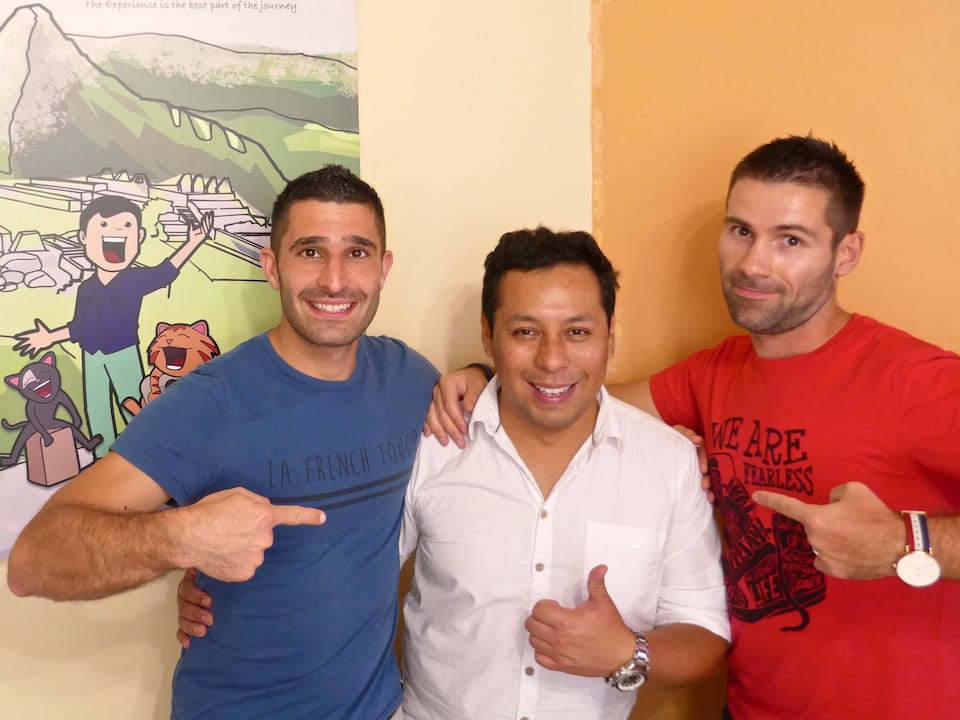 What's your favorite gay hangout in Lima?
I like Picas Bar in Barranco. It's gay friendly with a mixed crowd just under the "Puente de los Suspiros" (Bridge of Sighs). It's very trendy and plays cool music. It's owned by Congressman Carlos Bruce who came out in May 2014 and was the first openly gay member of Congress in Peru.
In terms of gay bars in Lima, the "scene" here is made up primarily of 3 places in Miraflores: the usual circuit on weekends is to head to a bar first from around 11pm to 1pm, then to Vale Todos (Downtown) club till around 4am, and if you still wanna party, head to Legendaris Nightclub after 4am.
In Downtown Lima, there's another gay bar called Sagitario Discoteca, which is not as popular as the ones in Miraflores.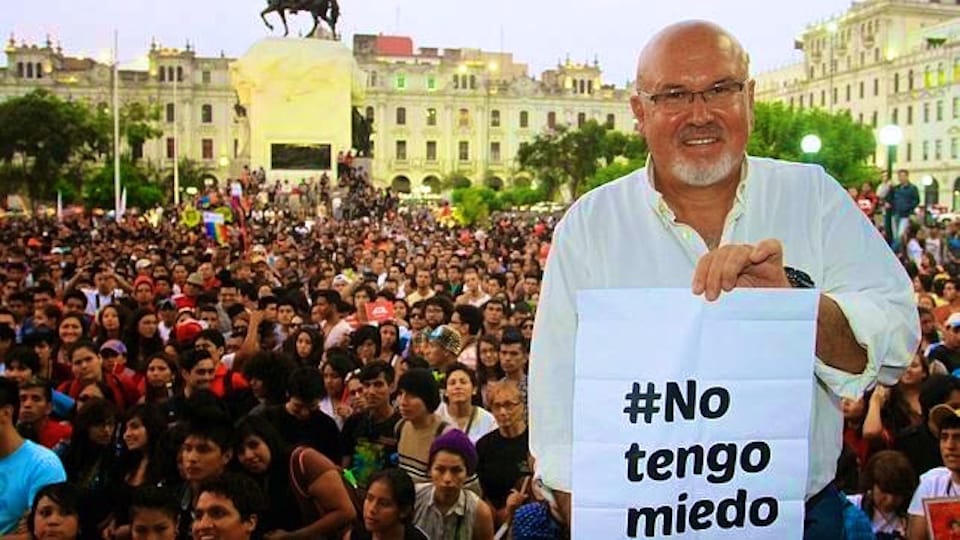 Where is the most romantic place in Lima you would take a date?
I would first take my date for dinner at La Rosa Nautica restaurant in Miraflores. It's my favorite place because the food is delicious and the location on the pier with a sea view makes it extremely romantic.
Then we would go for an evening walk through Barranco, a very bohemian neighborhood, full of color and street art. We would cross the Bridge of Sighs (Puente de los Suspiros) holding hands and our breath: the myth is if you hold hands and cross it holding your breath, you will have eternal love.
DON'T MISS OUT!
Join our newsletter
Subscribe now to receive our latest interviews with gay locals, in-depth gay travel guides, inspiring stories, savvy planning tips, and exclusive discounts on gay tours.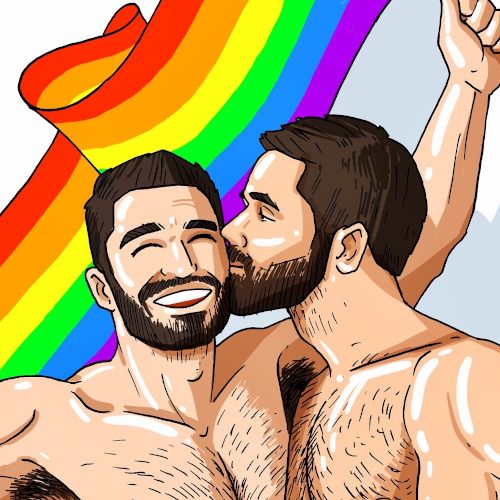 Where is the most romantic place in Peru you'd take a date?
I know it sounds so obvious, but it has to be Machu Picchu. It's one of the most romantic places I've ever been to. At the same time, it's so mysterious. I would follow this with the luxurious Belmond train ride back to Cusco from Aguas Calientes.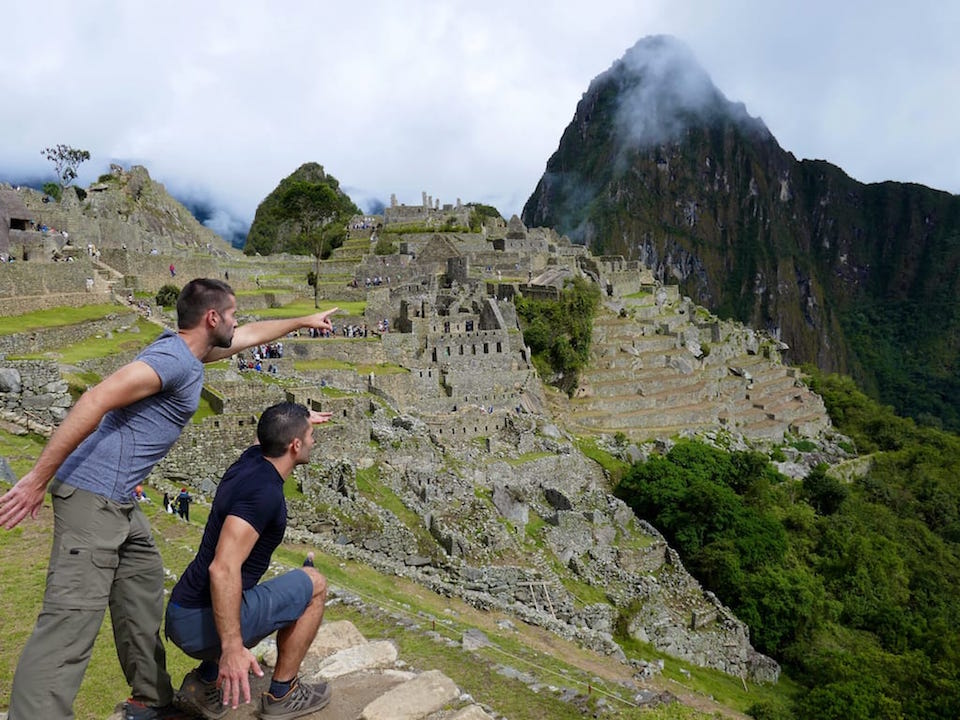 What's the situation like for the LGBTQ community of Peru today?
It's evolving, slowly, but for the better.
Historically, Peru has always been super conservative and quite hostile to its LGBTQ community. For example, there are no laws in place for gay couples to enter into civil unions, let alone gay marriage. On top of that, laws meant to protect "public morals" are often used against our LGBTQ community as was seen during the police break-up of the "Kisses Against Homophobia" event over Valentine's weekend in 2016.
However, there is hope for change. Tourism in Peru has exploded over the past decade and alongside this, it has been one of the world's fastest-growing economies. We are also seeing more Peruvian politicians coming out to support our LGBTQ community. For example, the Civil Union bill was introduced into Congress in late November 2016 with strong backing from President Kuczynski.
Another positive is that President Kuczynski issued a decree in 2017 prohibiting all forms of discrimination and hate crimes on the basis of sexual orientation and gender identity.
As I said, positive and progressive change is imminent – slowly, but surely!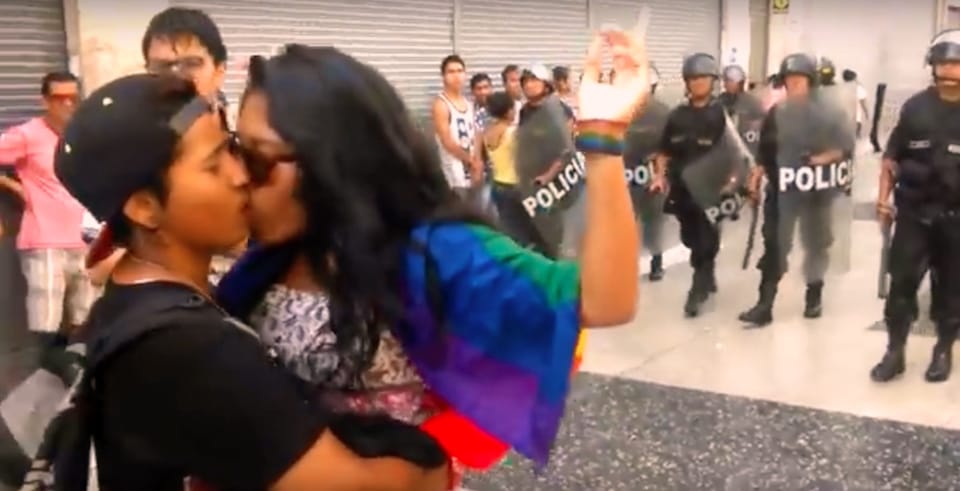 Are there any famous gay Peruvian celebrities?
There is a handful and I'm very proud of every single one of them. The more people in the public eye who come out help Peruvian society evolve and see we are normal and not a perversion or anything to be ashamed of.
Mario Testino is probably the most well-known internationally. He is a fashion photographer who did the famous Vanity Fair portraits of Princess Diana in 1997, which were her last official portraits before her death.
I really admire Beto Ortiz, who is an outspoken gay journalist and one of the few media personalities who dared to criticize former President Fujimori's government in the 2000s. He's also done some really funny YouTube videos challenging gay stereotypes.
Ricardo Moran is a famous writer and director who famously came out during the Civil Union debates in March 2015. He's now part of the judging team on the "Yo Soy (Peru)" game show and he just opened a talent school in Lima. I also adore Bruno Pinasco, a pretty actor and host of the TV show "Cinescape" who famously came out on his social media in late 2016.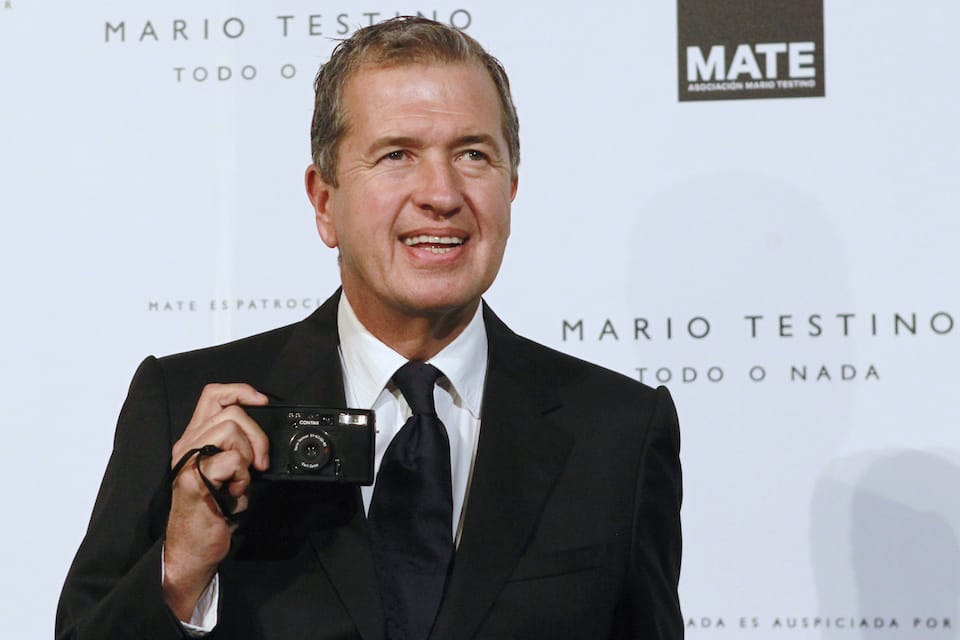 But Aaron, no mention of the famous naked Peruvian chef?
Franco Noriega! He's a model and chef with 2 restaurants in New York. He became famous after Mario Testino introduced him to Dolce & Gabbana. He also cooked with Ellen live on her show.
He is not openly gay, but we think he may be. He avoids giving a straight answer when he's interviewed about it. Check out his famous chia pudding recipe video and see what you think…that's if you can concentrate on anything other than his bulge!
Any Peruvian slang words gay travelers should learn?
Absolutely – here's a few so you can show off when you meet gay Peruvians:
"Hola Querida!" is our way of saying "Hey gurrrrrrl!"
loca: a gay guy (similar to "maricon")
lexere/leca: lesbian
traca: transexual
camionera: lesbian that looks like a man
divina/regia: a gorgeous looking gay guy
flete: male prostitute
brichero/a: guy or girl looking for a green card
chalon: guy with a big dick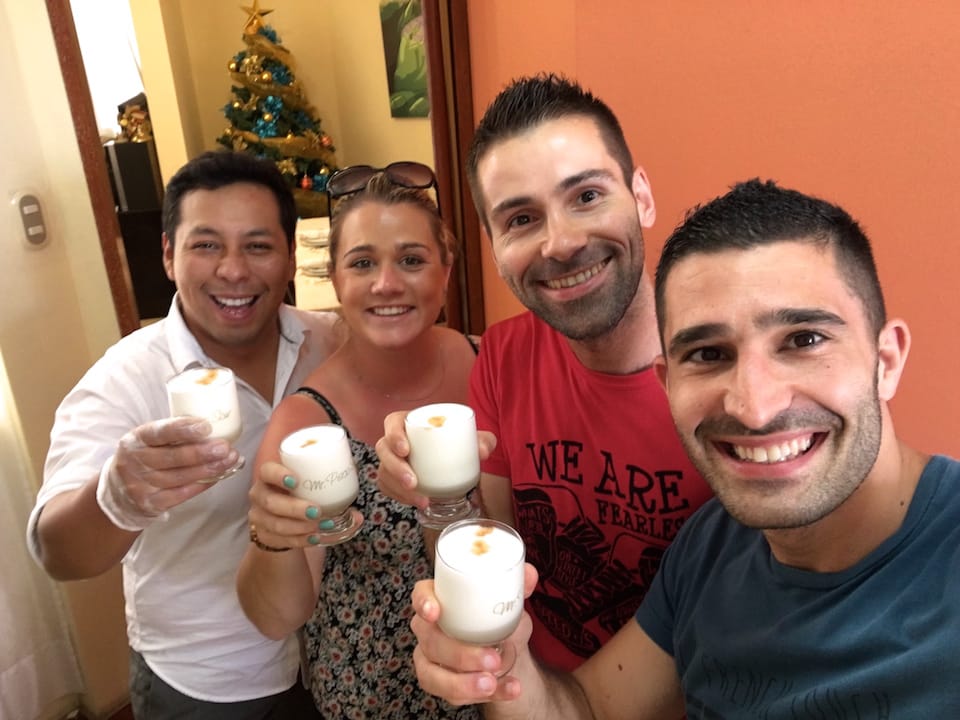 Finally, we heard a rumor that Ceviche is the Peruvian viagra?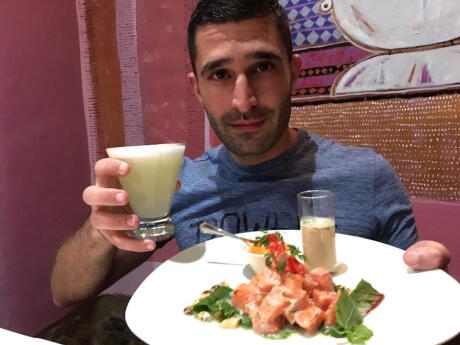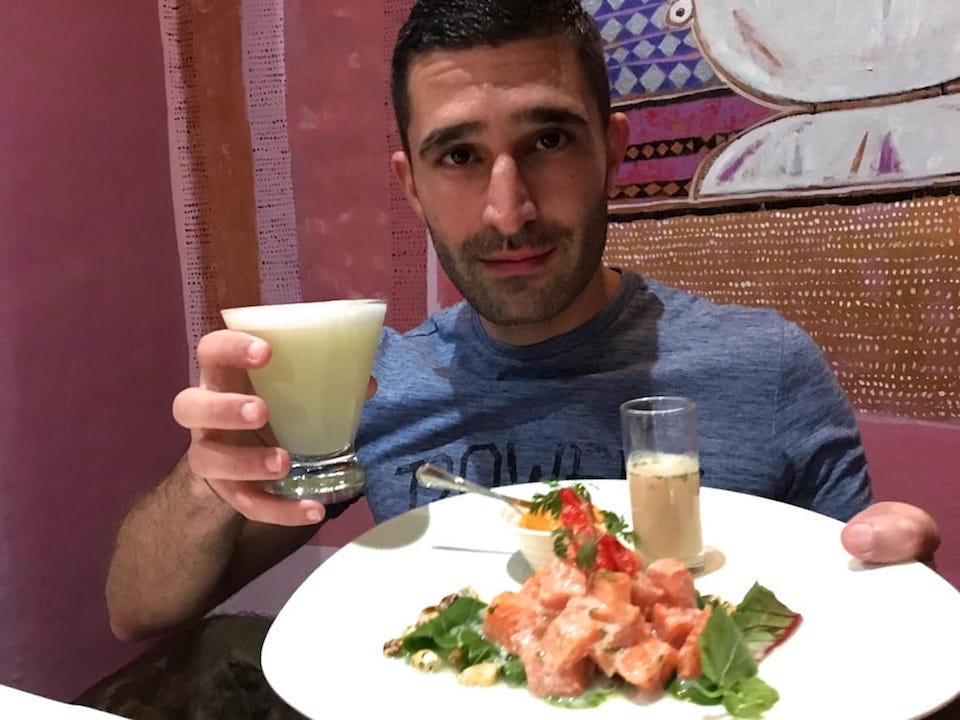 That's absolutely right boys! The "leche de tigre" (tiger's milk) lime/fish marinade from the Ceviche is our very own magical blue pill according to folklore! People traditionally drink it for its alleged sexual potency.
Wash it down with a few Pisco sours and you're sorted for the night!
You can connect with Aaron on his Instagram account.
DON'T MISS OUT!
Join our newsletter
Subscribe now to receive in-depth FREE travel guides, along with inspiring stories, savvy planning tips, and exclusive discounts on gay tours.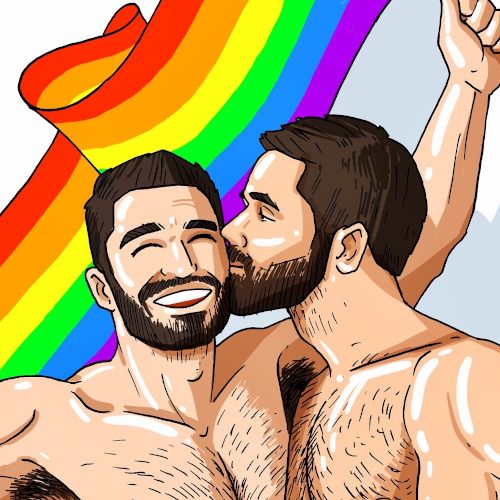 ---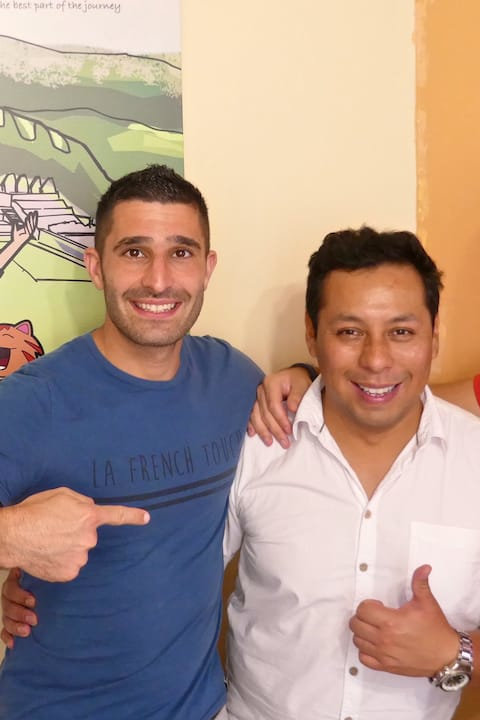 Happy travels are safe travels
We recommend you always take out reputable travel insurance before your next vacation. What happens if you suffer from illness, injury, theft, or a cancellation? Many gay travelers forget about it and regret it when something happens. Better to pay a small price and have peace of mind and not worry.