TERMS OF USE: There is a chance that some of the content on this page has changed since it was last updated. By reading this article, you consent to our Terms of Use and Disclaimer. Happy Travels!
DISCLOSURE: Some of our posts may contain affiliate links which we may receive a commission if you choose to book something through one of our links.
We've put together this gay friendly travel itinerary to Peru so you can have an amazing time exploring Lima, Cusco, Machu Picchu and more!
Peru is a destination which is sure to captivate you in many ways, from foodie paradise Lima to the Inca heartland around Cusco.
Although Peru has traditionally been quite a conservative country, it is slowly waking up to take its place in the pink limelight as politicians grow more and more bold in supporting LGBT favourable legislation.
For this 2 weeks gay itinerary, we suggest starting in Lima as this is the transport hub in and out of the country. The itinerary then takes you through the Sacred Valley, which is a few thousand feet lower than Cusco, to acclimatise. After that, we take you to Cusco, the former capital of the Inca Empire, which is also the base to start treks to Machu Picchu. For the final stop on our itinerary to Peru, we suggest relaxing for a few days in Lake Titicaca, before returning to Lima.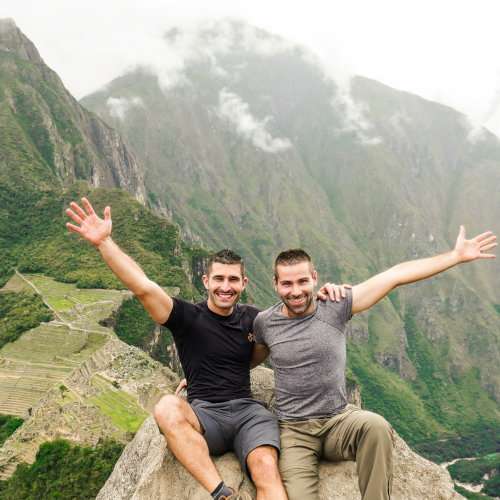 Hike the Inca Trail on a gay tour
Lace-up those hiking boots and prepare for your own Andean expedition, because you're invited to join our friends at Out Adventures on their annual all-gay Inca Trail hike. By joining their sweaty scamper you'll be automatically guaranteed an Inca Trail pass, a local LGBTQ-welcoming host, and a veto-ed team of guides and porters. The tour includes time in Lima, Cusco, and the Sacred Valley.
Day 1-3 : Lima
Lima is well known for being the foodie capital of South America with some of the best restaurants in the world. The fusion of cuisines from Japan, Africa and China with traditional Peruvian cuisine makes dining out in the capital city a real treat.
WHAT TO DO IN LIMA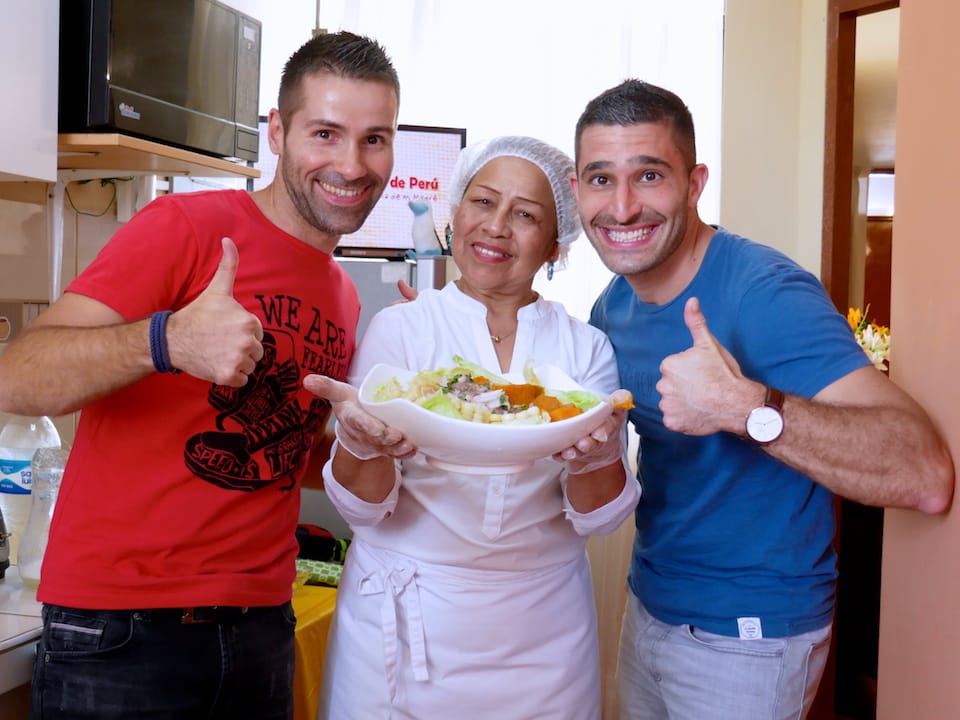 WHERE TO STAY IN LIMA
These are the places we stayed in Lima, which we tried, loved and also welcomed us as a gay couple.
Description: cool and trendy boutique hotel with its own barber shop, stylish gym and very Instagrammable interiors.
Address:

Av. Guardia Civil 727,

San Borja

,

Lima Lima41,

Peru

(San Isidro)
Price: rooms at BTH start from $137 / £110 a night
Description: one of Lima's top luxury hotels, located in the heart of Miraflores and walking distance to the Barranco district. It is right by the beach front, so you wake up to some pretty sweet sea views.
Address:

Malecon De La Reserva 615

|

Miraflores

,

Lima,

Peru

(Miraflores)
Price: rooms at JW Marriott start from $310 / £250
There are plenty of apartments to rent in Miraflores and Barranco, but being touristy, they can also be expensive. For more cost effective options, check out the Jesus Maria and San Isidro districts. Both are safe neighbourhoods and a short taxi ride to Miraflores or Downtown Lima. If you sign up here, you can claim £25/$20 off your next booking.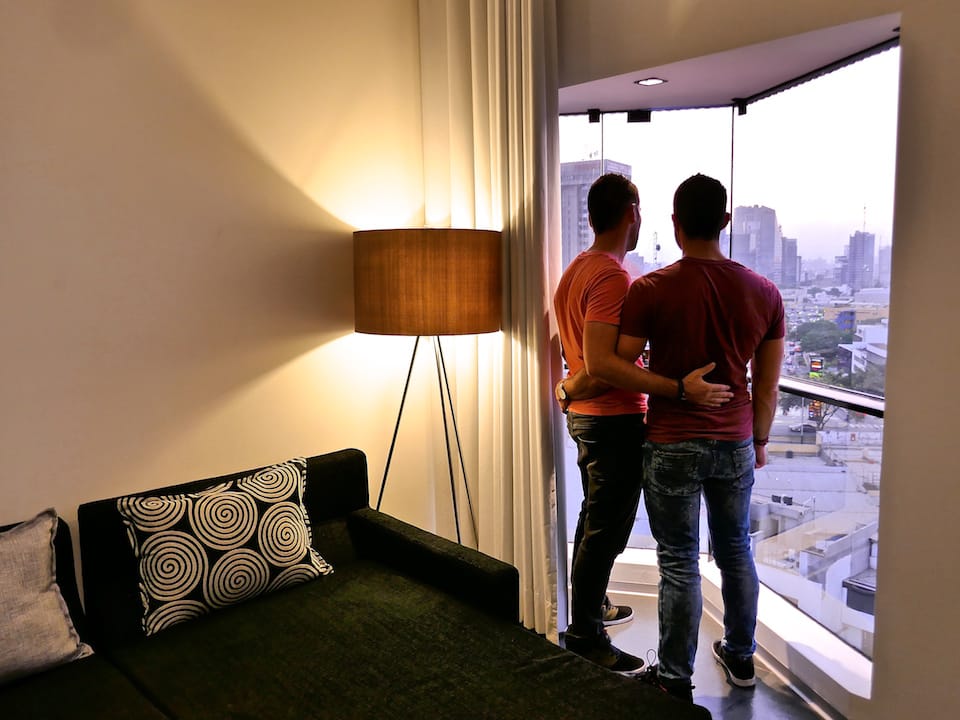 Day 3-5: Sacred valley
The Sacred Valley, also known as the Urubamba valley or Valle Sagrado, was once the heartland of the Incas. Today it is home to many typical Andean villages and is one of Peru's top tourist destinations.
We advise starting out here before heading off to Cusco, which is 3,500 metres (11,480 feet) altitude. No matter how old or young, fit or unfit you are, you will inevitably be affected by the altitude. Some of the villages in the Sacred Valley, like Urubamba are several thousand feet lower than Cusco, which makes them the perfect base to acclimatise.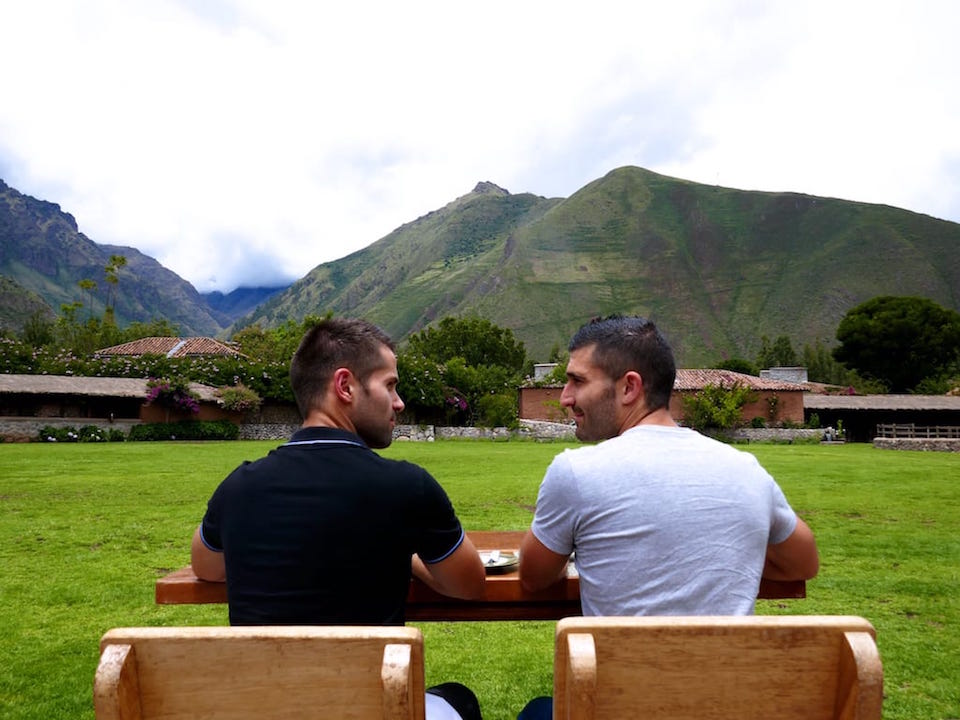 What a nice way to be welcomed to the Sacred Valley! We loved staying at this gorgeous Relais & Châteaux property, located in Urubamba village. This is the place to come and be spoilt rotten.
The casita we stayed in was full of character, with its own fireplace, living room, private terrace and garden. There's also an excellent spa, outdoor pool and not to mention an exquisite Jacuzzi, where we enjoyed relaxing whilst taking in the backdrop of the Andes mountains.
Rooms at Sol y Luna start from $260 / £215 a night.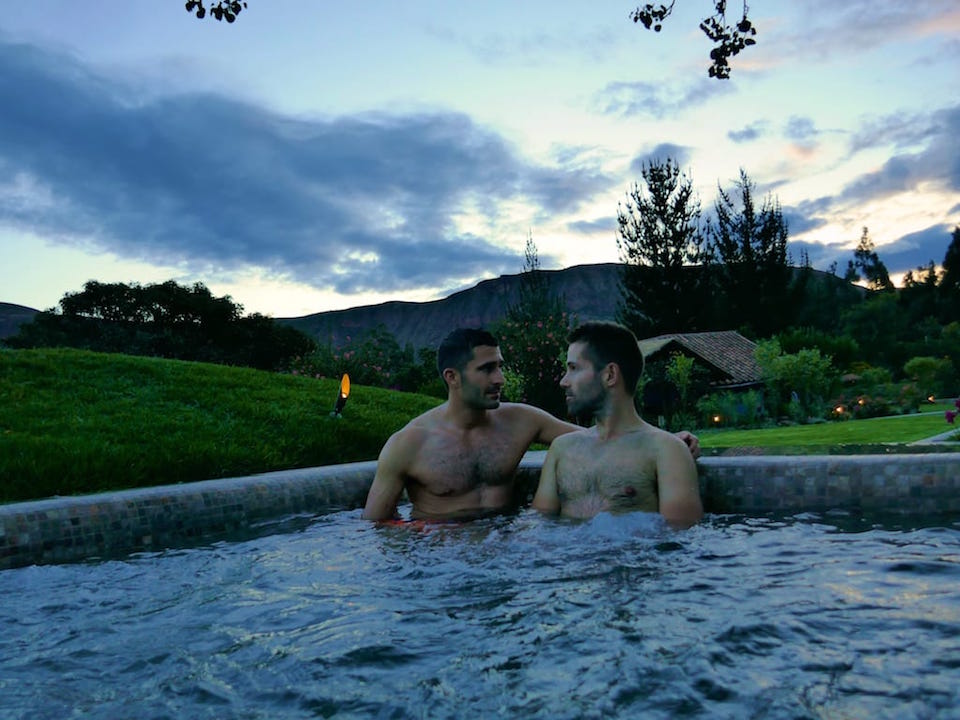 Day 5-7: Cusco
Cusco is famous for being the historic capital of the Inca Empire from the 1200s until the mid 1500s when the Spanish invaded. It's now Peru's most popular draw, with 2 million visitors every year. It's a must on everyone's Latin America itinerary and is also the base to visit Machu Picchu.
WHAT TO DO IN CUSCO
Gay bars and clubs in Cusco: Fallen Angel is the main gay hangout, but only has 5 parties a year. There's another less frequented gay club in Cusco called Rokas as well as the very popular Mama Africa in Plaza de Armas. For more, check out our gay guide to Cusco.
Free Walking Tour: these tours are run by locals, fun, and really easy to book. They're run on just tips and give you a basic introduction to the main sights of Cusco.
Rainbow Mountain: this multi coloured layered mountain is like something you've never seen before. It can be visited as a day trip from Cusco and involves a 2 hours trek at 5,000 metres (16,400 feet) altitude.
Cooking class: we had a blast learning to cook Peruvian food with Cusco Culinary. Our class included a visit to the San Pedro market as well as learning to make ceviche and the Peruvian classic, llomo saltado (stir fry).
Horse riding: horse riding is a great way to see the Peruvian countryside and companies like Gabriel's Ranch Horse Riding offer half/full day's tours all the way to the Temple of the Moon.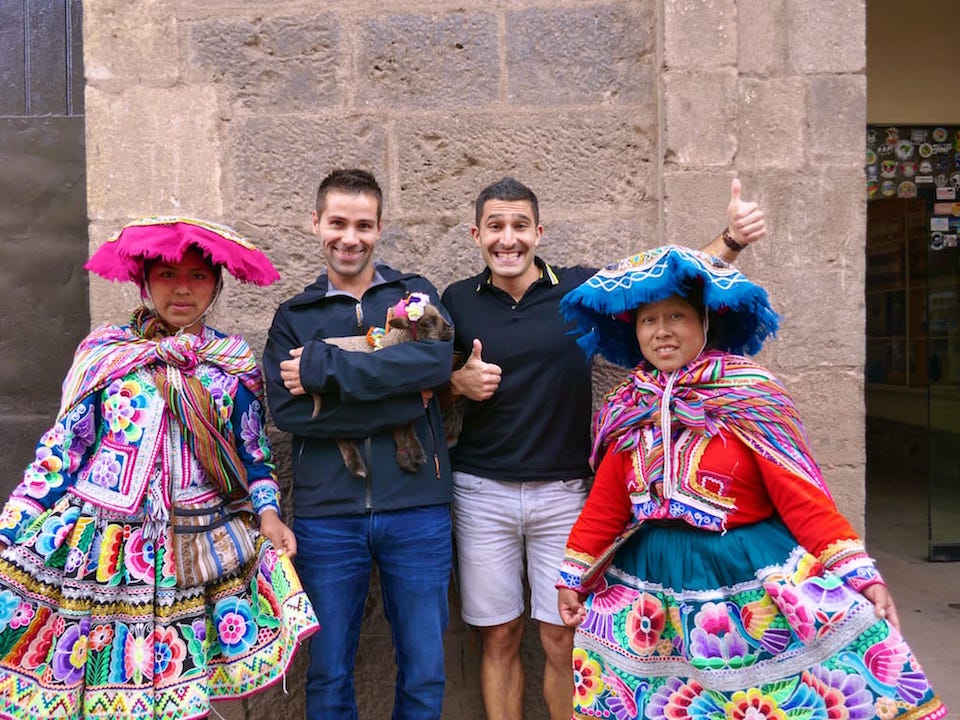 WHERE TO STAY IN CUSCO
Cusco is much smaller compared to Lima with most places located around the central Plaza de Armas. We tried and recommend these 2 hotels, which are centrally located and had no problems with the whole "double bed Sir, are you sure?!" scenario:
Description: charming and affordable base in the San Blas neighbourhood of Cusco, only a few minutes walking distance to Plaza de Armas. It is set in a 17th century building decorated in colonial style.
Address:

Atocsaycuchi 515

(c

orner with Choquechaca street).
Price: rooms at Los Apus start from $75 / £60 a night.
Description: an old convent converted into a luxurious hotel. The entrance, featuring a gigantic 65,000 Swarovski crystal installation will blow your mind. We loved that some of the rooms have enriched oxygen to help you cope with the altitude.
Address: Esquina De La Calle Ruinas 432 y San Agustin
Price: rooms at the Marriott start from $240 / £190 a night.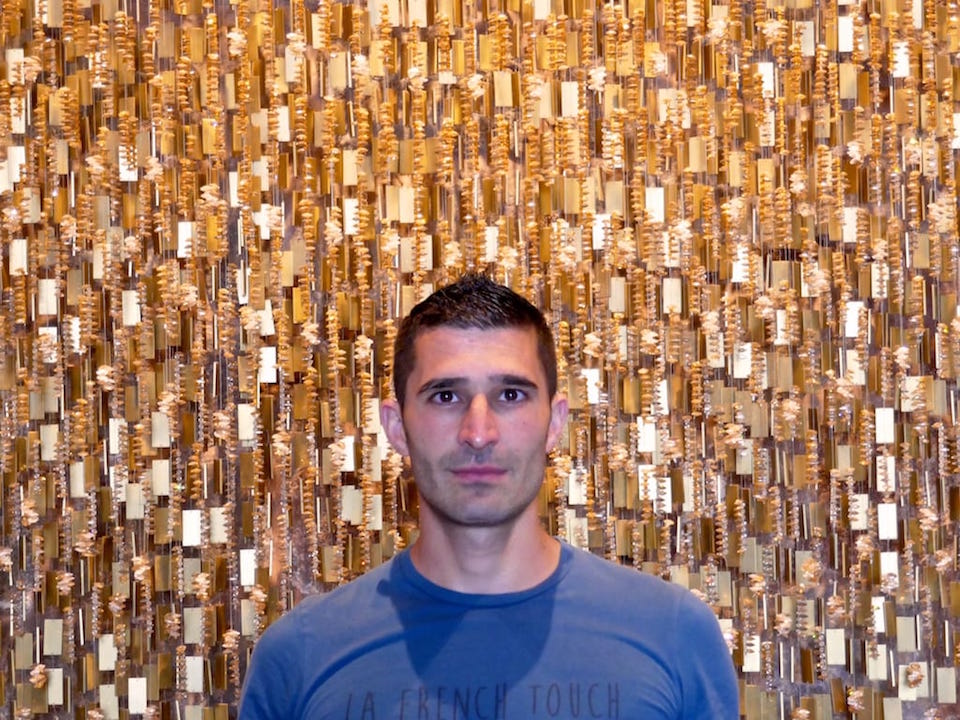 Day 7-10: Trek (Inca Trail / Salkantay / Lares) 4 days / 3 nights
Trekking in the Andes mountains was our favourite memory from Peru. The views of snow-capped mountain peaks, cloud forests and the many Inca ruins you pass along the way is what makes it so rewarding.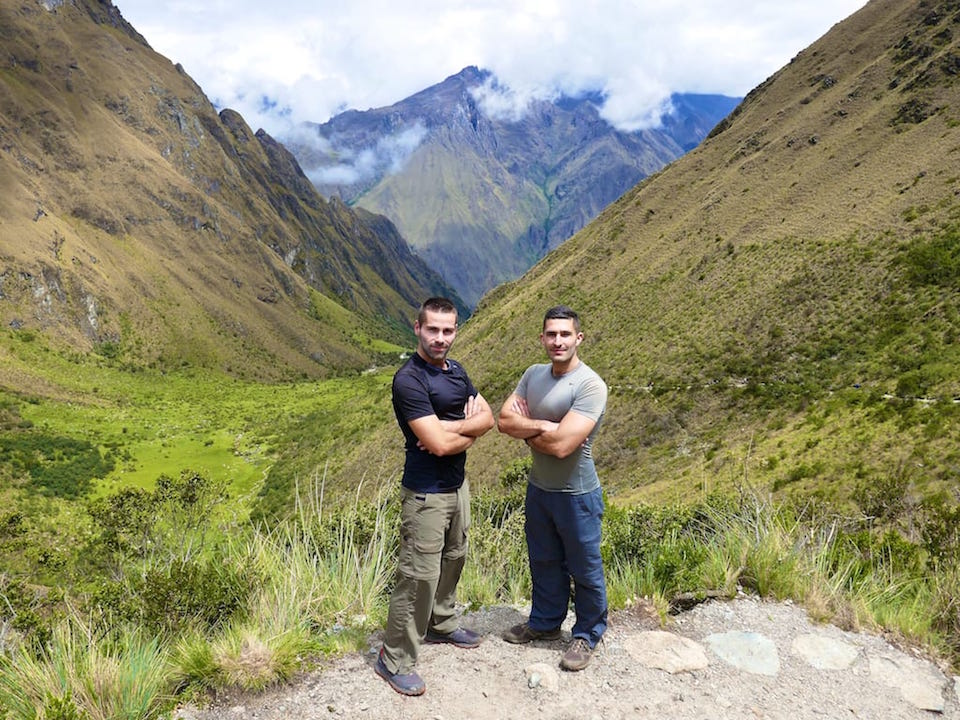 THE INCA TRAIL
This is one of the most popular treks in Peru, culminating at Machu Picchu, after a 4 days trek through the Sacred Valley. The Inca Trail was very important to the Incas because it was part of their route of pilgrimage to Machu Picchu. It has become so crowded over the years that the government now limits spaces to just 200 a day.
We booked our Inca Trail 4 months beforehand using a company called Journeyou (who no longer seem to be in operation), recommended to us by fellow travellers who had also used them. When booking, we advise ensuring that all their guides are licensed and speak English fluently.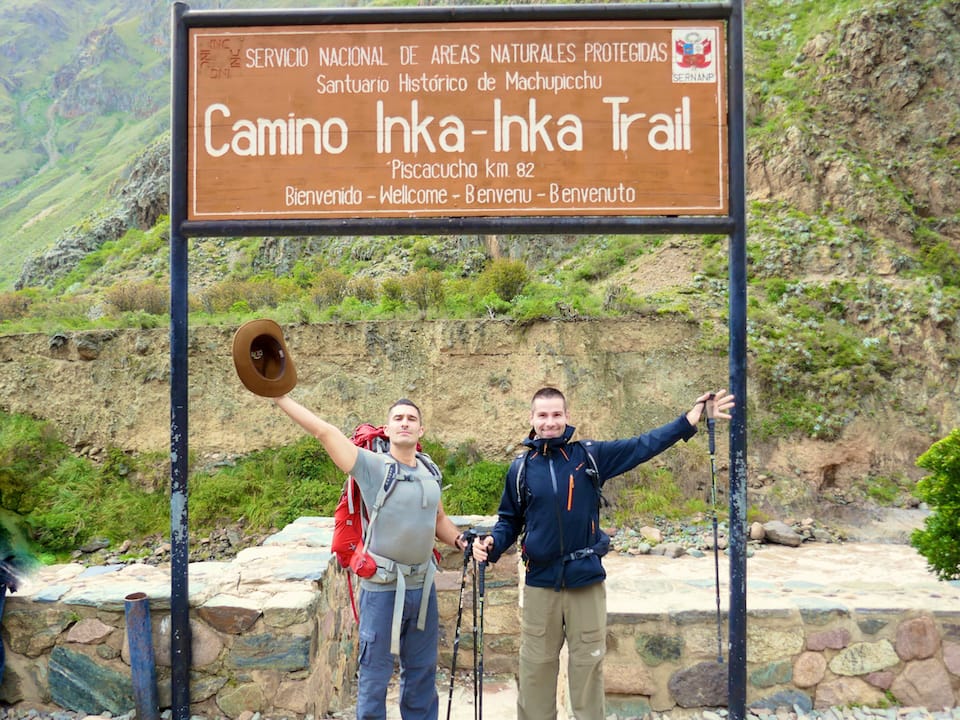 ALTERNATIVE TREKS TO THE INCA TRAIL
There are alternative treks to the Inca Trail available like the Salkantay and Lares treks, which offer just as impressive views, are just as tough, but have fewer crowds.
The Lares trek involves staying 3 nights in mountain lodges instead of camping in tents.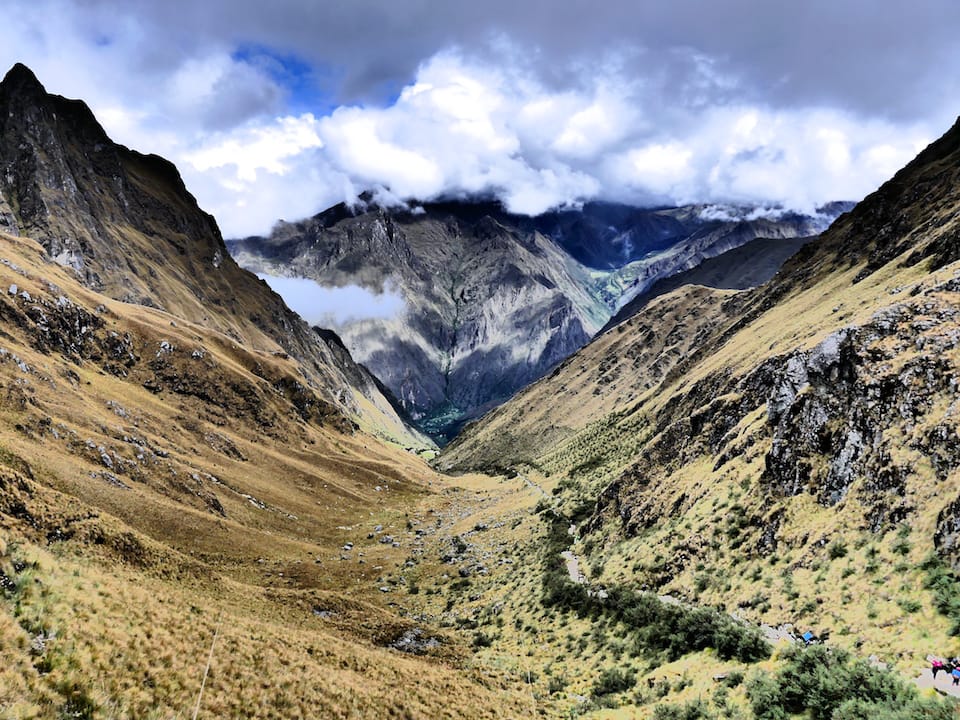 Day 10-11: Machu Picchu and Aguas Calientes
Aguas Calientes is the gateway to Machu Picchu. It is a very touristy village, famous for its thermal baths which it's named after: aguas calientes means hot water in Spanish. If you're trekking the Inca Trail, soaking in these baths afterwards is pure bliss!
We recommend staying 1 night in Aguas Calientes so you can spend more time visiting Machu Picchu. This enables you to be the last person to leave in the evening and the first to arrive the following morning to see the sunrise.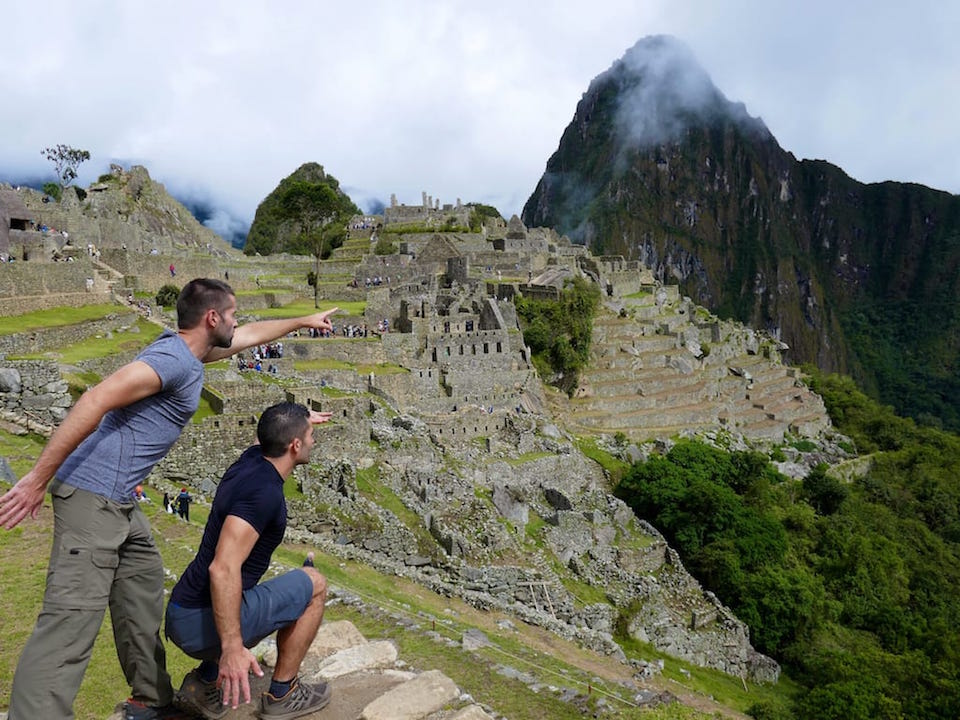 TREKKING TO WAYNA PICCHU MOUNTAIN
In our opinion, the main highlight at Machu Picchu is the optional 1 hour trek up to Wayna Picchu mountain. It's a pretty tough trek, involving some climbing, but the views of Machu Picchu and the Sacred Valley from the top make it all worthwhile.
We managed to squeeze it in after our final day of our Inca Trail, but you can do it at a less hurried pace the following day if you spend a night in Aguas Calientes.
Due to its popularity, Wayna Picchu has become heavily regulated by the government and only 400 people are allowed to go each day over 2 time slots. We recommend you book this a few months beforehand to avoid disappointment. It costs around $60 per person.
WHERE TO STAY IN AGUAS CALIENTES
The best place to stay in Aguas Calientes is at the Belmond Sanctuary Lodge, which is right on the doorstop of Machu Picchu, around 100 metres from the entrance. When you bear in mind that Aguas Calientes is around 30 minutes bus ride from Machu Picchu and the queues for these buses can be up to an hour, you realise the value of staying here.
This means you're the last person to leave the famous ruins in the evening and the first to enter the following morning to see it at sunrise, therefore avoiding the large crowds. As a bonus, the Belmond brand is very gay friendly, with an entire page devoted to LGBT travel.
Rooms at the Belmond Sanctuary Lodge start from $830 / £664 a night.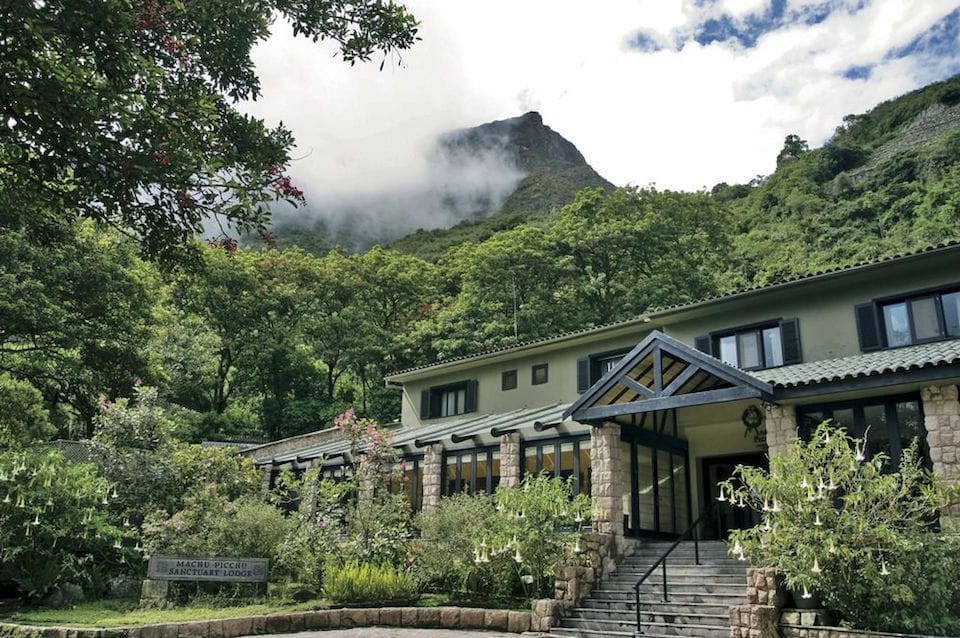 A WORTHWHILE SPLURGE WHEN VISITING MACHU PICCHU
Whether you're visiting Machu Picchu as part of the Inca Trail or as a day trip, we recommend getting there and back from Cusco in style on board the Hiram Bingham Belmond luxury train.
The experience includes a 3 course gourmet meal, unlimited drinks, attentive (English speaking) waiting staff and a live band on board. Just remember to go easy on those Pisco Sours at these high altitudes!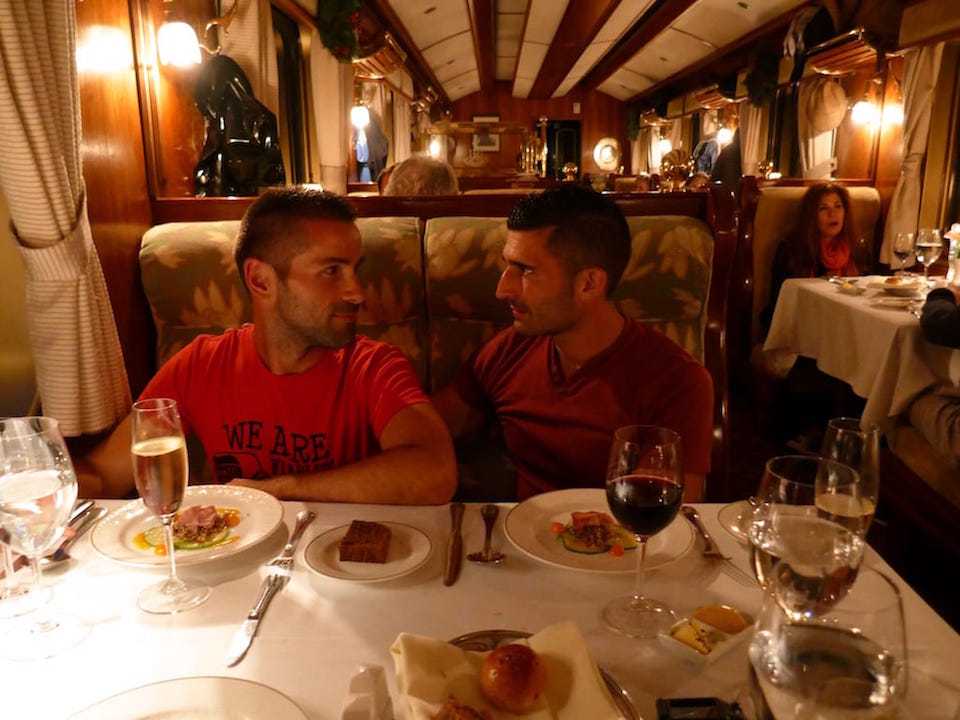 Day 11-12: back to Cusco
Spend one last night in Cusco before taking your flight the next day to Puno for Lake Titicaca.
You can also make this journey by bus, which takes around 7 hours. If you book in advance, you can buy VIP fully reclinable seats with a highly rated company like Cruz del Sur.
Day 12-14: Lake Titicaca
Lake Titicaca straddles the border of Peru and Bolivia at an altitude of 3,800 metres (12,500 feet). It is not only the world's highest lake, but also one of the oldest, thought to be over 1 million years old.
To really get the most out of Lake Titicaca, we recommend spending a few days in one of the more remote islands like Amantaní. It takes around 3 hours to reach it by boat. As such, very few tourists come here as most prefer to go to some of the islands closer to Puno.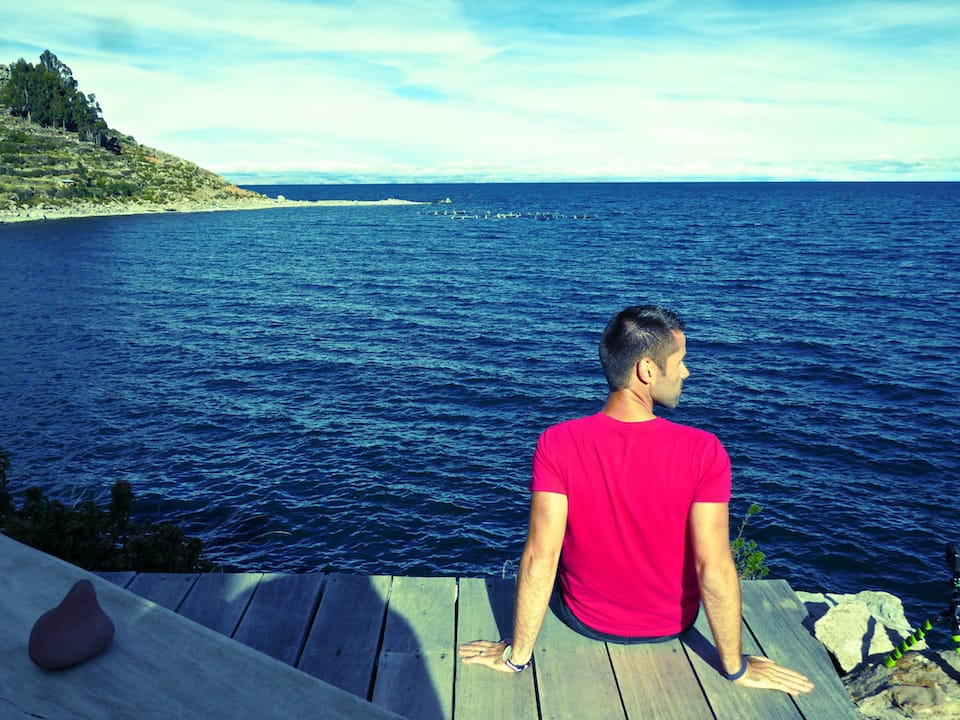 HOW TO GET TO LAKE TITICACA
Puno is the large city transport hub. You can reach it from Cusco either by bus (around 7 hours) or by plane (less than 1 hour). The nearest airport to Puno is in the nearby city of Juliaca, which is around 45km (28 miles) away.
WHERE TO STAY IN LAKE TITICACA
Two exclusive suites offering incredible views over Lake Titicaca with private terraces, fireplace and delicious gourmet food using local ingredients like alpaca, fish and quinoa.
Luxury yes, whilst maintaining authenticity: the rooms are built using traditional materials like wood, mud, reed (the main material in the lake) and are decorated with straw roofs, typical of the island.
Prices at Amantica Lodge start from $670 / £540 a night and includes all meals and transportation.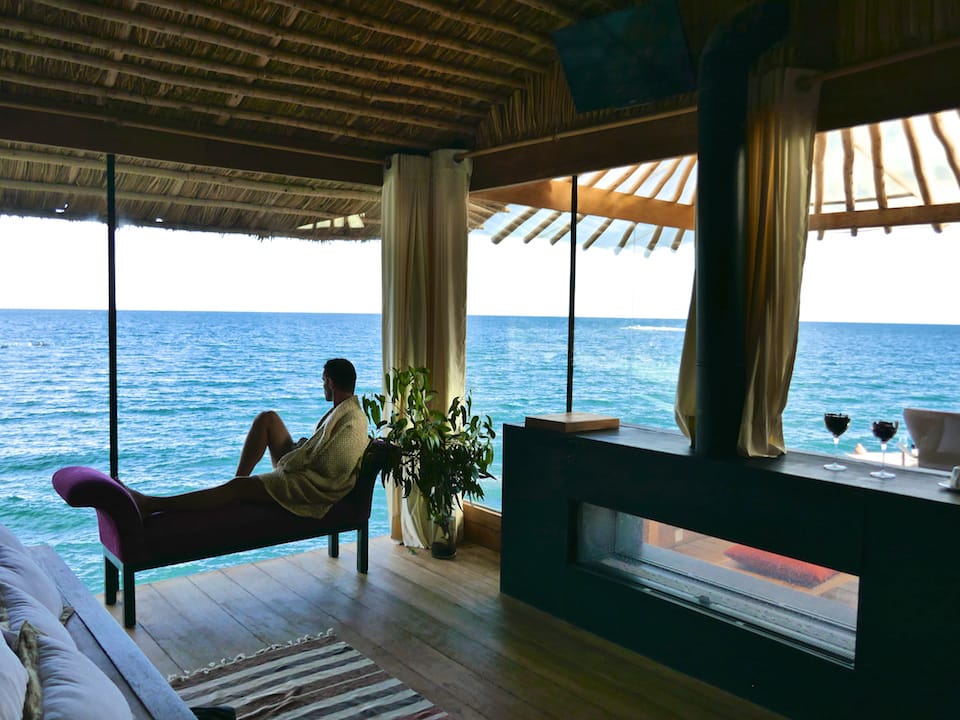 This is a homestay offered by Osvaldo and his family, who are native to the island. The rooms are rustic but cosy, clean with comfortable warm beds. The real highlight is the food. Every meal was unique, made from local ingredients.
Prices at Titicaca Lodge start from $44 / £35 a night, which only includes breakfast. Lunch and dinner is available for an extra cost.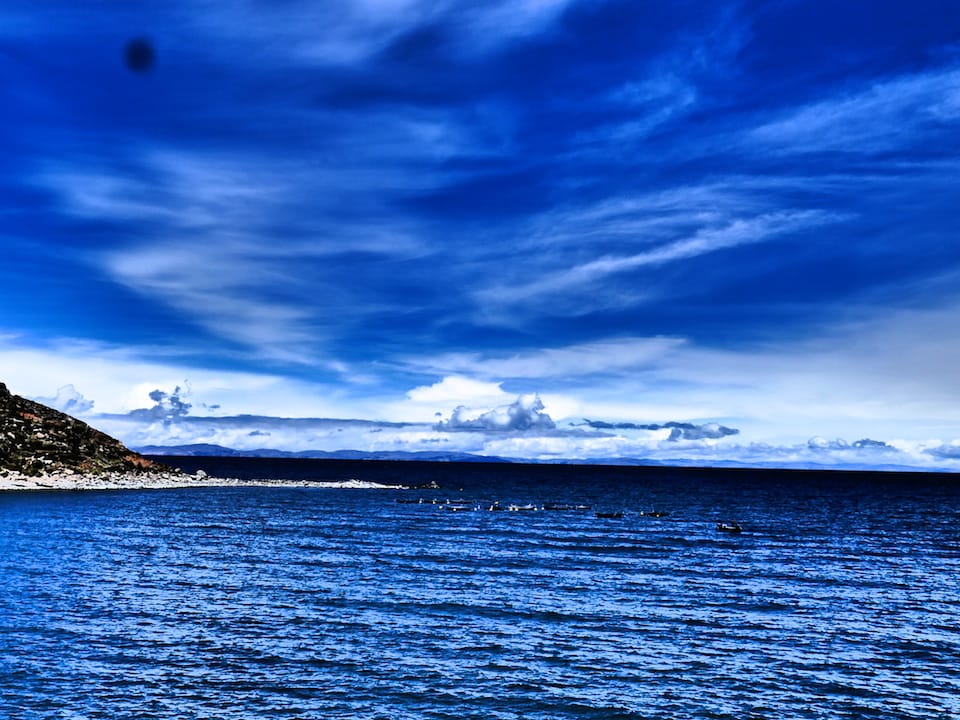 Located on its own island, just outside of the noise and chaos of central Puno, the Libertador is the ideal base to stay in Puno. It has its own harbour for boats to dock and take you into Lake Titicaca, saving you going back into Puno.
Some of the rooms have pretty impressive views of the lake.
Rooms at the Libertador start from $150 / £120 a night.
Depending on the time of your flight back home, you may need to consider staying one last night in Latin America's foodie capital city. Not a bad place to get a few goodbye Pisco Sours and a last ceviche.
---
Like this post? Pin it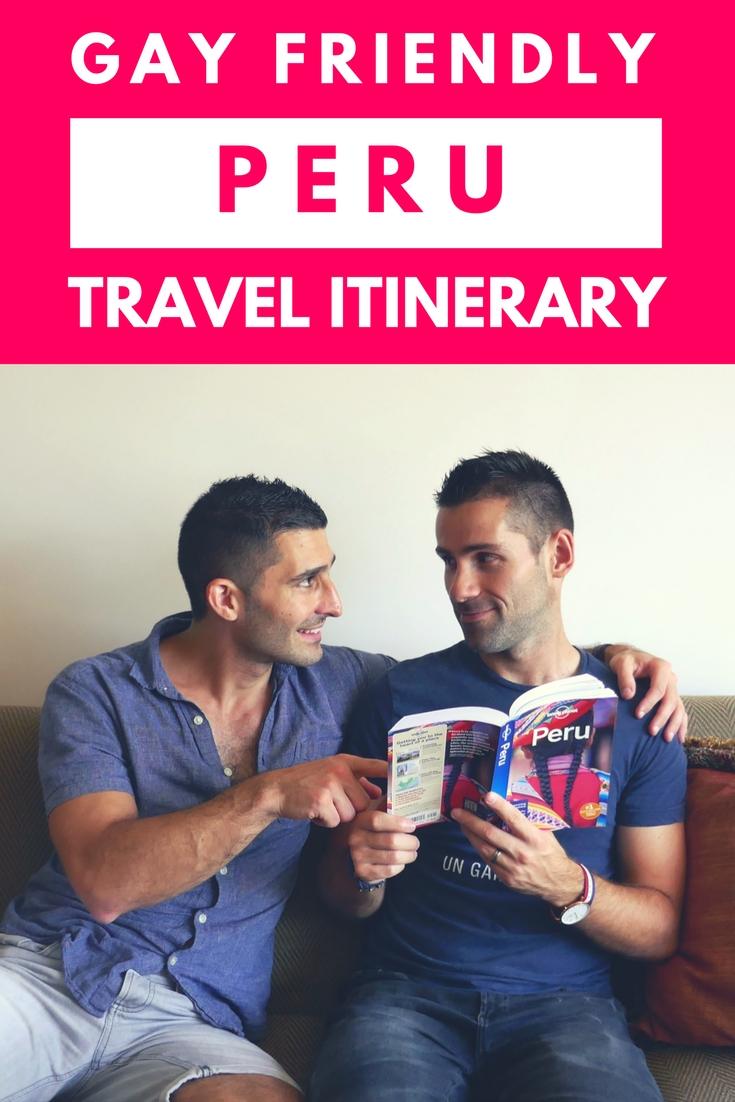 Happy travels are safe travels
We recommend you always take out reputable travel insurance before your next vacation. What happens if you suffer from illness, injury, theft, or a cancellation? Many gay travelers forget about it and regret it when something happens. Better to pay a small price and have peace of mind and not worry.