Gay Quito: our guide to the best bars, clubs and hotels in the capital of Ecuador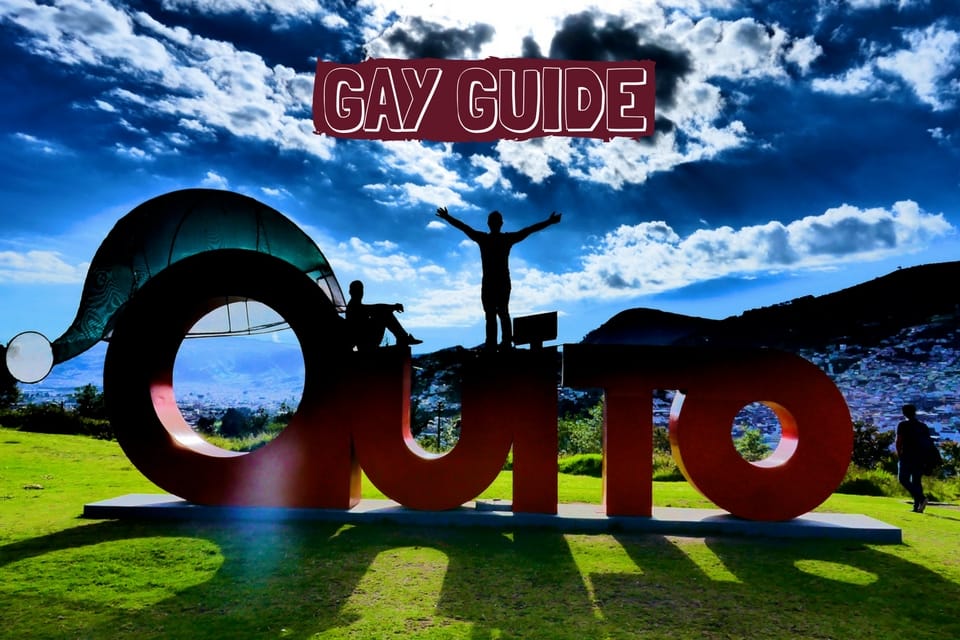 The average length is 7 inches! Surely a reason alone to book your flight over…
Quito itself is a beautiful city to explore, perched up high in the mountains, almost 3,000m/9,840ft high. Once you've caught your breath from the 7 inches statistic altitude, you'll quickly discover a fun, vibrant and exciting gay scene.
GAY MAP OF QUITO
Quito is a long and narrow shaped city in the Guayllabamba river basin with the Andes mountains on either side. The majority of the gay scene of Quito can be found in the touristic Mariscal area, located North from the UNESCO listed Old Town.
GAY BARS AND CLUBS IN QUITO
The gay bars and clubs of Quito start late, so factor in a dolly nap before heading out. For some strange reason, entry to all gay hangouts in Quito are extremely strict towards foreigners so you must bring your passport with you each time you go out. A copy of your passport is not enough and door staff will insist on seeing your original passport with the immigration stamp to let you in.
The gay bars and clubs in Quito are mainly based in the Mariscal area, either near Plaza Foch or walking distance from it.
El Hueco / Tercer Milenio / Evolution: this is the largest club in Quito, with 3 different names: Discotheque Tercer Milenio, Evolution and El Hueco. Despite its many names, everyone knows it as just El Hueco. It attracts a mixed crowd of locals, foreigners, twinks, bears, transexuals – everyone! El Hueco is located at Baquedano 188 y Reina Victoria and is only open on Saturday evenings from around 11pm.
Capri: a recently opened discoteca, offering free bar from 10pm to 1:30am for $10 entry. It is located at Avenue Joaquín Pinto E515 with Juan León Mera street and open Wednesdays to Saturdays from 9pm to 2:30am.
Kika: is a popular gay bar with the cool kids of Quito. It's smaller than El Hueco and more trendy. It has an open bar with entrance fee before midnight and then turns into a fun disco playing the best Latino pop music. Kika is located at Japón E569 with Avenida Amazonas and open Thursday to Saturday from 9pm to 4am.
La Disco Bitch: this is the place to come on Friday nights to party with the twinks of Quito. The crowd is largely teenagers and early twentysomethings dancing to Shakira, Ricky Martin and other latino pop classics. Disco Bitch is located at Avenida 6 de Diciembre with Avenida de la Republica, diagonal to La Paz Ecovía station and is only open on Friday evenings after 11pm.
Chiva party: an alternative to going out to a gay club is to arrange a chiva with your friends. Chivas are small commuter buses that have been converted into the ultimate party experience, Quito style with DJ booth, obligatory stripper dance pole and gallons of canelazo to be consumed. Sometimes they even have a live band on board.
GAY FRIENDLY HOTELS IN QUITO
There are many gay friendly hotels spread across the Mariscal and the Old Town of Quito. If you want to be walking distance to the gay bars, the Mariscal is where you'll want to base yourself. To escape the touristy crowds and immerse yourself in colonial architecture, consider the Old Town, which is only around 15-20 minutes taxi drive away.
These are the hotels we tried, loved and felt completely welcomed as a gay couple:
Casa Joaquin is a charming gay owned boutique hotel located in the heart of the Mariscal area and walking distance to the gay bars of Quito. It has a cute Belgian Tin Tin theme complete with London phone box toilet in the communal area.
The staff are very cute and extremely welcoming to gay travellers. They have a large terrace where you can get some pretty spectacular views of the Andes on a clear day. This is also the perfect spot for a few drinks before heading out to party in nearby bars.
Rooms at Casa Joaquin starts from $95/£80 a night. You can read more about it and check prices on Tripadvisor.
A good budget option in the Mariscal area. It's extremely homely with a fireplace in the communal area as well as a library, sofas, desks and classical music playing in the background. Brownie the enormous fat rabbit also roams free here in their garden.
Rooms cost $75/£60 a night. Read more about it and check prices on Tripadvisor.
Located in Quito's Old Town, on the Plaza Grande main square, this luxury boutique hotel is well accustomed to welcoming gay couples and travellers. The rooms are very spacious, decorated in a colonial style, and my god those beds – huge and oh so comfortable!
Rooms at Hotel Plaza Grande start from $360/£285. Read more about it and check prices on Tripadvisor.
Another fabulous luxury hotel in Quito's Old Town, rated as one of the top 25 luxury hotels in the world by CNN. Casa Gangotena is situated in a restored mansion overlooking Plaza San Francisco. The only downside is that the Quito metro is currently being built right outside, so until it is opened (estimated in 2018/2019), the view outside is of an unsightly building site.
Casa Gangotena has one of the best restaurants in the city and for good reason. It's a gourmet dining experience. We loved the breakfast here with some of the best Eggs Benedict we've ever had. They even offer guests a champagne breakfast.
Rooms at Casa Gangotena start from £400/$480, read more about it and check prices on Tripadvisor.
We love having our own little love nest when travelling and renting an apartment gives us more freedom and flexibility than a hotel. There are plenty of apartments to rent in Quito and they often work out much cheaper than a hotel, especially if you're going to stay for more than a few days.
Having a temporary home base also allows us to cook and practise some of the recipes we picked up during our travels in Ecuador, such as Ecuadorian quesadillas or locro de papa soup.
If you sign up here, you can claim £305/$40 off your next booking.
GAY SAUNAS IN QUITO
There are a few popular gay saunas in Quito:
Bambu Spa Sauna: we were by locals that this is the best one. Entrance fee is $9 and Bambu is open daily till 10pm, located on Robles E7-34 with 6 de Deciembre Avenue.
Sauna Jinetes: the oldest sauna going strong since 1999. Entrance fee is $8.50 or $8 if aged 19-24. It's open daily until 9pm and located on 147 Berlin street with 9th October street, 3 blocks from Colón station.
Sauna El Faraon/Pharaoh: recently opened in December 2015 and has occasional themed evenings. Sauna El Faraon is open daily until 10pm, located on Avenue Felix Barreiro with Los Alamo.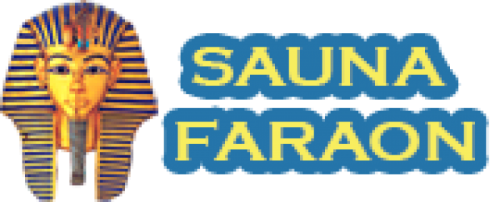 GAY EVENTS IN AND AROUND QUITO
There's a handful of gay events that take place in both Quito and other cities around Ecuador worth checking out:
Quito Gay Pride (Orgullo): Quito has a gay pride every June, which is also followed by a massive party at Kika. The Quito Pride has taken place every year without fail since 1998. You can watch this YouTube video to get more of an idea what it's like.
Quito Gay Film Festival (El Lugar Sin Limites): the annual gay film festival takes place every November in Quito and is called El Lugar Sin Limites or "The Place Without Limits". The 2017 festival in November will be the most popular as they will be celebrating 15 years anniversary.
Kika White Party in Salinas: the biggest gay party in Ecuador is the annual Kika White Party, which takes place on the beach near the coastal town of Salinas. Salinas is a 1 hour flight from Quito.
Guayaquil Gay Pride: over the last decade more and more of the big cities are embracing LGBT tourism, especially Guayaquil. It's less than a 1 hour flight from Quito to Guayaquil and it even has its annual gay pride event in the summer months.
THINGS TO DO IN QUITO
#1

Sightseeing

Quito is not only an excellent base to visit the famous equator line, but is also a beautiful city rich with history. We loved getting lost in the small cobblestone streets of the UNESCO protected Old Town. These are our must see/things to do in Quito:
Quito Old Town: we loved the Old Town. It's full of character and charm with churches, monasteries and convents dating from the early days of the colony. Every corner has something new to marvel at. Despite being so touristy, it still has an authentic feel because of the many locals living here, going about their daily business.
Mitad del Mundo: the equator line is less than an hour away from Quito. A tour along the line has several activities such as trying to balance an egg on the famous line and walking across it, trying not to be distracted by the alleged magnetic pulls.
We recommend taking a tour of both the Old Town and the Mitad del Mundo with Ishpingo Tours who can offer a 5% discount if you quote NOMADIC5 when booking. For more information, complete the form at the end of this article.
#2

The views of Quito

There are several places to come to enjoy spectacular views across the city:
Parque Itchimbia: a park located high up on a hill near the old town with the giant red QUITO sign.
El Panecillo Virgin Statue: the 45 metres tall virgin angel statue proudly overlooking the city. She's located 3,016m/9,895ft high making it a great spot for Instagrammable views across the city and beyond.
TeleferiQo: one of the highest aerial lifts in the world, rising from 3,117m/10,226ft to 3,945m/12,943ft. It costs: $8.50 per person and is open daily until 8pm. To reach it, you first have to go through the Vulcano Park fairground.
#3

The food in Quito

Foodies will have a great time in Quito. Ecuadorian food is so varied and there's plenty of ways to discover the delicacies of Ecuador:
Iñaquito Market: one of the popular local markets of Quito, located North of the Mariscal area. It is famous for its corvina (sea bass) and freshly squeezed juices which contain an egg. Don't worry about hygiene here: Ecuador has an extremely strong US influence and relies heavily on it for tourism. Therefore, the markets have to fulfill very strict criterias for cleanliness: you're not allowed to touch fruits at the market stalls and random health & safety inspections take place throughout the day.
Food Tour/Cooking Class: one of the best ways to learn about Ecuadorian food is with a foodie tour. We recommend Urban Adventures who take you through a local market and then to a local's home in the Old Town where we learnt to make tamales and Ecuadorian morocho empanadas. We also visited one of Quito's famous cafes to try hot chocolate with mozzarella snack – don't dismiss until you've tried it!
Los Milagros Restaurant and show: located in the courtyard of a church in the Old Town, this restaurant and show is the perfect spot for a romantic night out. Seating is outside, but ponchos for guests are provided as well as outdoor heaters, making it very cosy. The food is inspired from old traditional recipes, revisited with a modern twist. We strongly advise reserving a table to avoid disappointment.
TRAVEL RECOMMENDATIONS
Transportation: Public transportation is really cheap in Ecuador, but why use buses when you can get a taxi for a fraction of what it would cost at home. Uber is not (yet) used in Ecuador, however excellent alternatives include Cabify and Easytaxi. An average ride in Quito from the Old Town to the Mariscal will cost around $3.
Tour operator: We travelled most of Ecuador independently, as well as using the services of the excellent gay owned tour company Ishpingo tours, in particular for our gay cruise to the Galapagos and guided tours in Quito. Ishpingo guides are all locals who are passionate about what they do. We've teamed up with Ishpingo to offer our readers an exclusive 5% discount for any bookings when quoting NOMADIC5 in your enquiry to them or filling out the form below.
Fill out this form to enjoy your 5% discount to your holiday to Ecuador
Travel insurance: Whether you go diving, hiking or just lay on the beach all day long, you need travel insurance. We use World Nomads because they offer considerable coverage especially for adventurous travellers. They also make it easy to make a claim as it's all done online.
Flights: Domestic flights within Ecuador are inexpensive. However, international flights to Ecuador can be pricey. We recommend www.skyscanner.com to research your flights. Their website is very easy to use and they always offer the best prices. You can even search for the cheapest flights for any given month.
Hotels: Ecuador has a huge diversity of accommodation options. When we plan a holiday, we use Tripadvisor to research the best places to stay and activities to do. We also use Booking.com to find the best deals and to book accommodation online.
For more inspiration:
IF YOU ENJOYED READING, PLEASE PIN ME: