TERMS OF USE: There is a chance that some of the content on this page has changed since it was last updated. By reading this article, you consent to our Terms of Use and Disclaimer. Happy Travels!
DISCLOSURE: Some of our posts may contain affiliate links which we may receive a commission if you choose to book something through one of our links.
In this interview, Mario from Quito tells us about gay life in Ecuador and what it was like growing up gay here.
The gay scene in Quito is a lot of fun with a handful of gay bars and discos. But compared to other cities across Latin America like Buenos Aires and Montevideo, we noticed the crowd was largely quite young in comparison. No bear culture here for example…where do all the over-40s gay guys hang out?
Ecuador has this fascinating mix of the conservative older gay generation versus the more forward-thinking and liberal-minded gay youths.
It makes sense when you look at the dramatic change in LGBT legislation over the last 20 years. Until 1997, gay life in Ecuador was tough: it was an extremely conservative country, on par with places like Sri Lanka, India, or Indonesia where just being caught in a gay bar could get you in trouble with the police.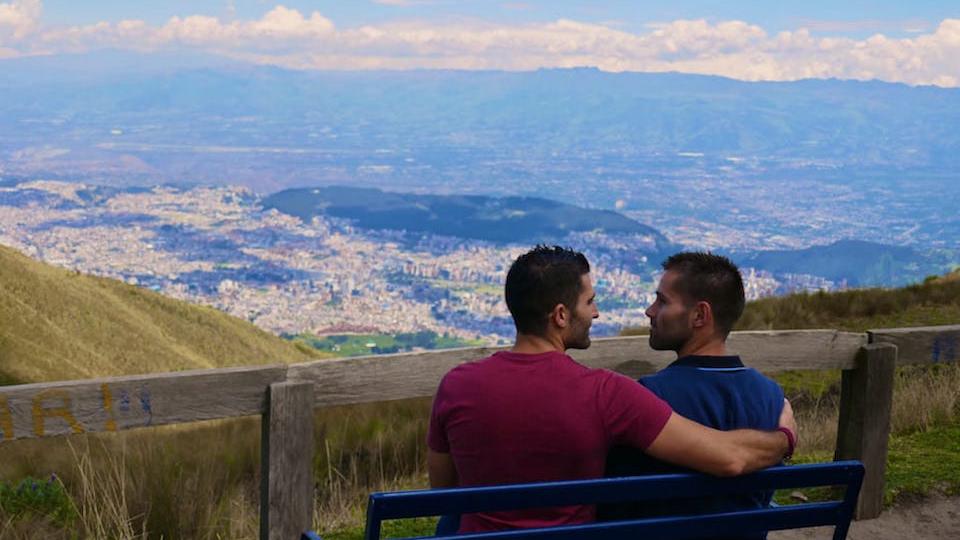 In 1997, the constitution was changed introducing some of the most progressive gay friendly legislation in the world. For example, full anti-discrimination laws on grounds of sexual orientation were introduced. In the UK, we had to wait until 2003 when the equivalent law was passed and in the USA, there is still no federal law outlawing discrimination nationwide.
It didn't stop there, the age of consent for both straight and LGBT was equalized (to 14 years old), long before most other countries in the world did the same. In the UK, for example, it wasn't equalized until 2003. Then in June 2019, Ecuador's highest court made an epic ruling requiring the government to recognize gay marriages.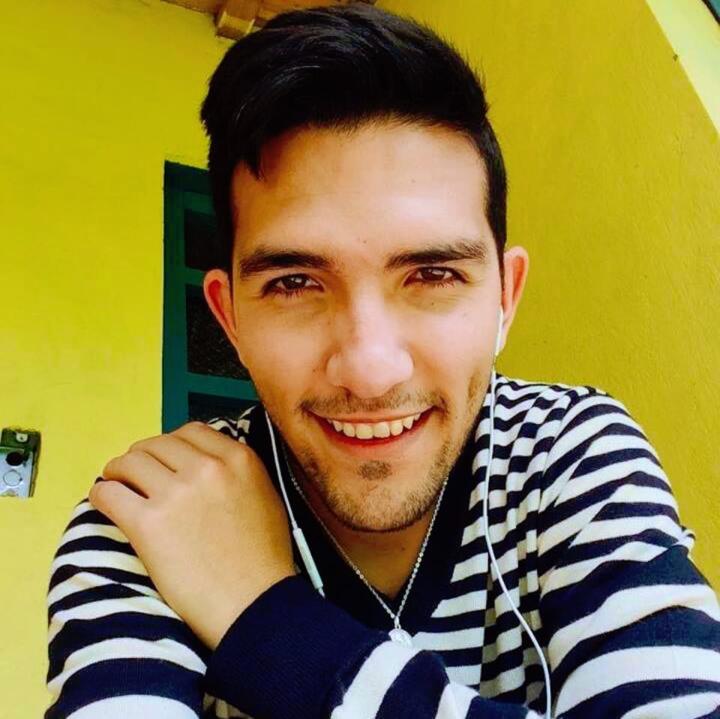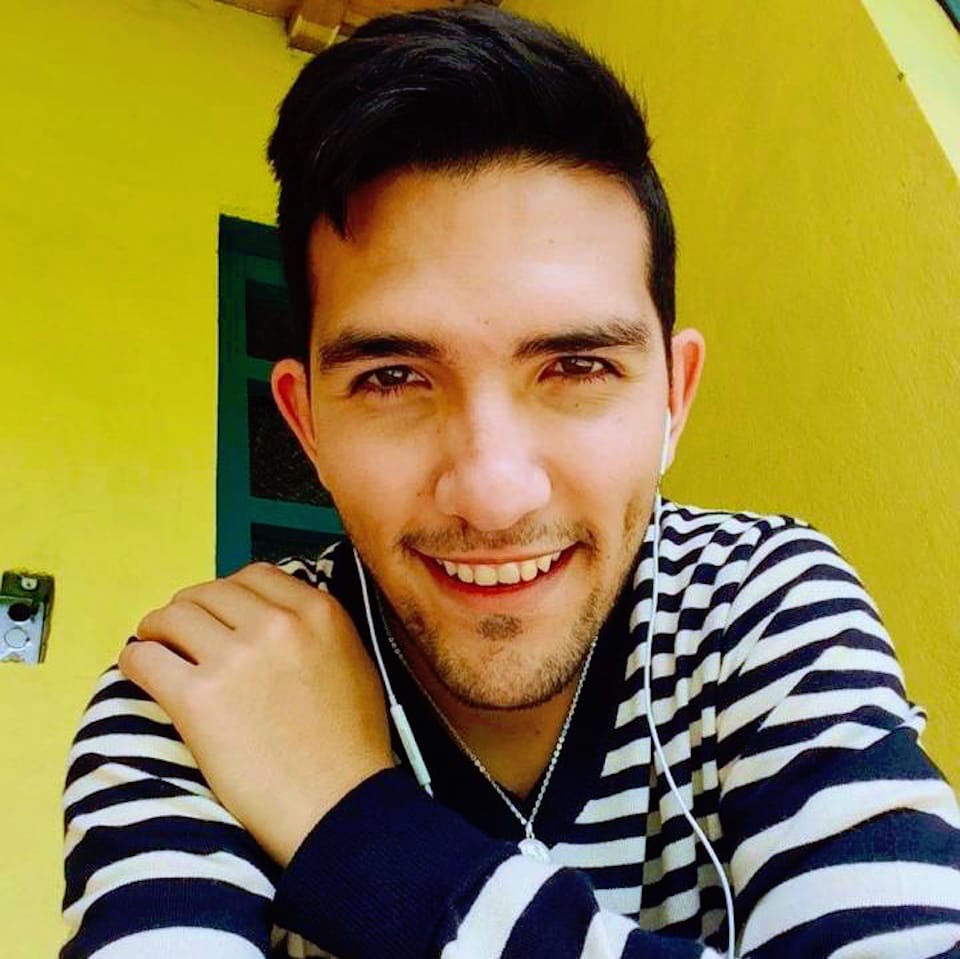 As a result, the older generation remains largely conservative, frowning on homosexuality; this was, after all, what they knew growing up. In stark contrast, the post-1997 millennial generation sees things from a completely different perspective following the extreme changes in laws that took place that year.
We met one very sweet millennial in Quito called Mario, who told us about his gay life in Ecuador and more about the gay scene in Quito.
Hola Mario, please introduce yourself:
Hi boys, my name is Mario Mendieta. I was born in 1994 in Quito, which is where I live today. I studied law and am now working as a lawyer.
My family is from the city of Loja in South Ecuador, famous for its coffee. I also LOVE music, especially Ariana Grande.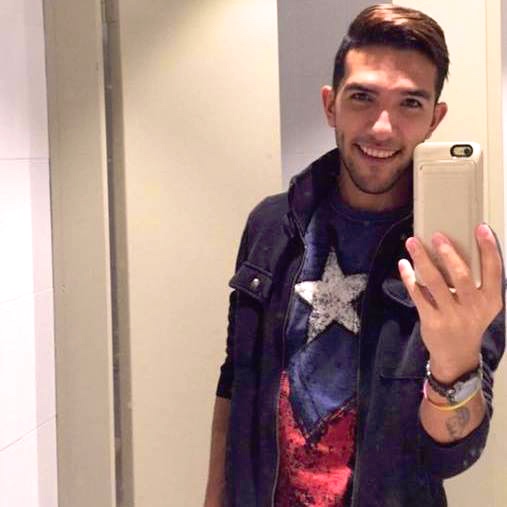 Are you openly gay?
Yes I am. I've always known I was gay and came out to my family and friends when I was 25 years old. My family was a bit shocked at first and my sister even fainted – we Ecuadorians are known to be quite dramatic at times! My mother started to cry because she was worried I would get AIDS, do drugs and dress up in women's clothes. I assured her that me being gay only meant I love being with another man, nothing else, which helped her realise there's no problem.
After the initial shock, everyone in my family was ok with it and admitted they'd always known. It definitely strengthened our relationship.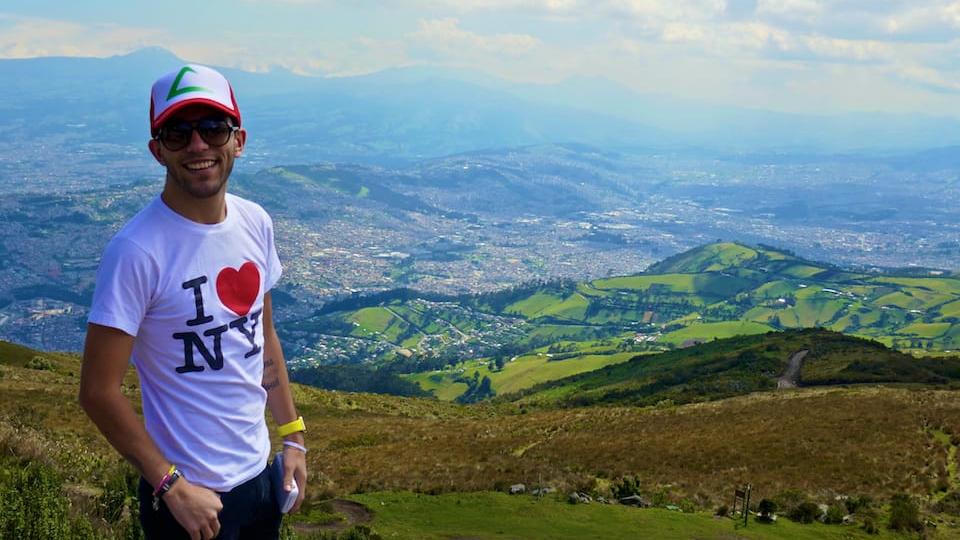 What's it like growing up gay in Ecuador?
At first, it was hard for me because I had to be careful not to be too out there, especially around the older generations. For example, my father asked me not to tell his co-workers. This prevailing attitude made it hard to be openly gay so I had very few gay friends growing up and was always closer with girls.
You do see a slight generational gap in the gay scene across Ecuador. There are generally more younger people in the gay bars and discos in Quito, with more of the older generation preferring to go to more discrete places like gay saunas.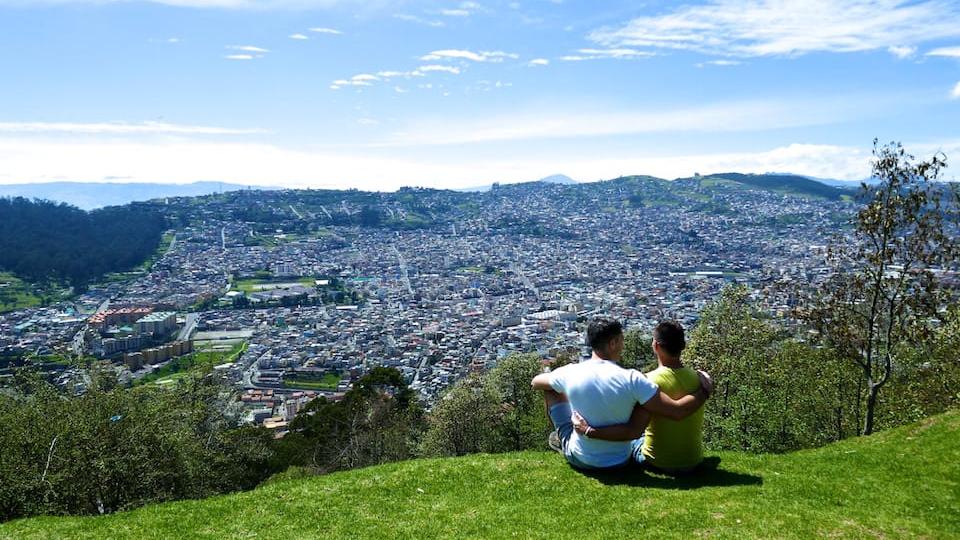 Have you ever experienced any homophobia?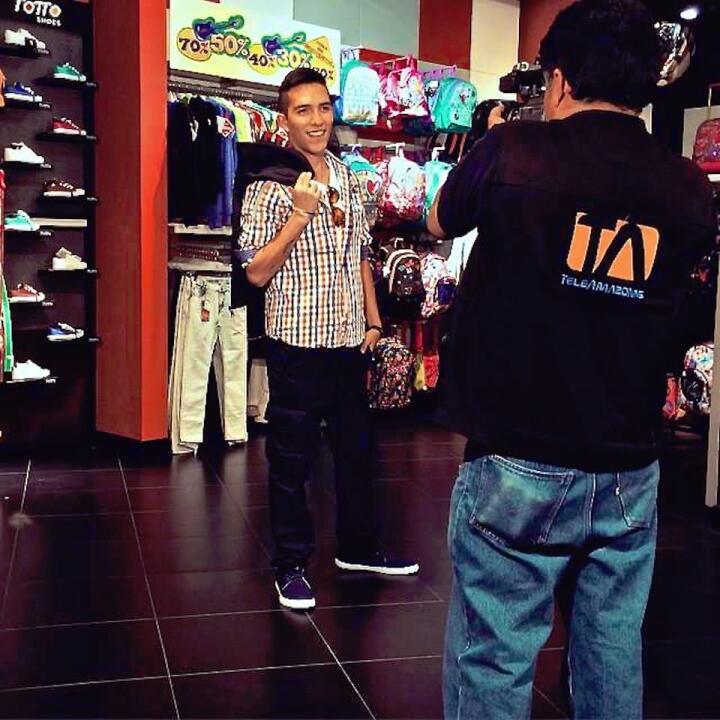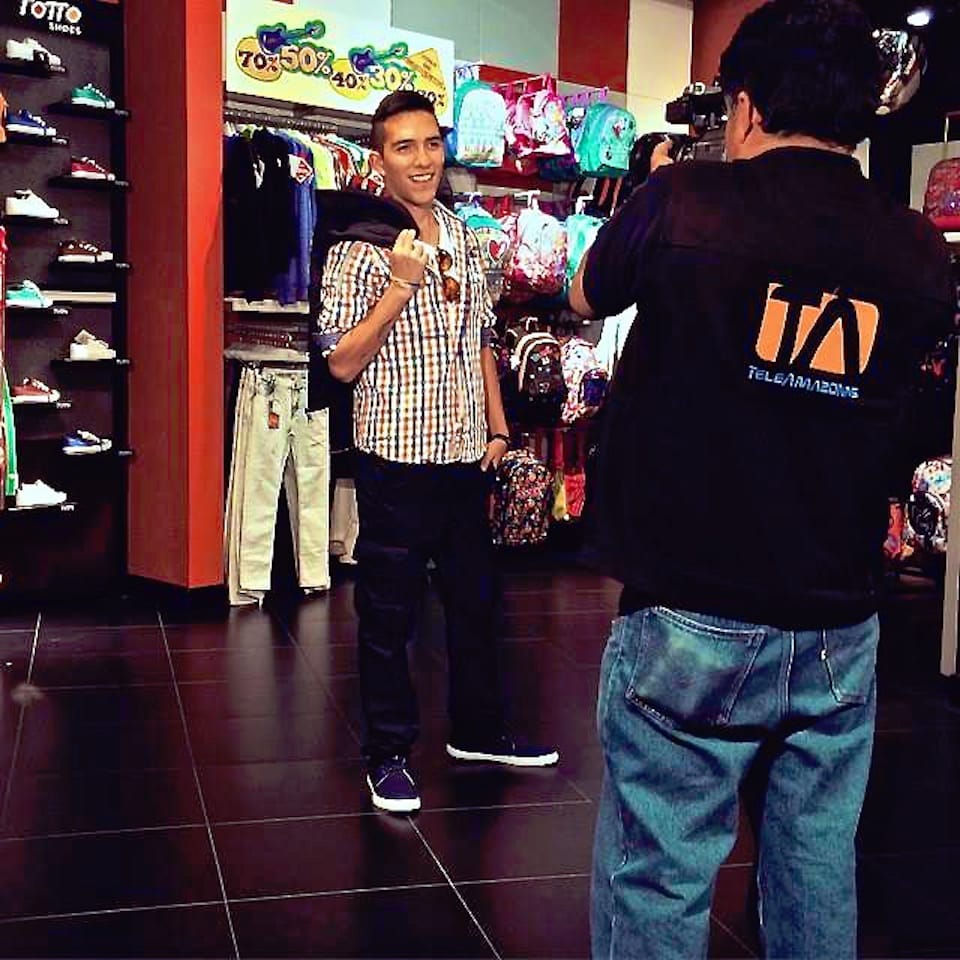 I was bullied at school because I was always the shy guy who only used to hang around with girls, never played sports and always did music and theatre. As a result, I suffered from anorexia and bulimia in my teenage years, which really dampened my confidence.
I eventually picked myself up, accepted who I was and even signed up to a modelling company before starting my law studies. This really boosted my confidence and I got to work with Addidas, Totto and also appeared on the Oie Teleamazonas children's TV show.
Which are your favourite gay bars and clubs in Quito?
Bars and clubs in Quito change a lot all the time, but at the moment Kika is my favourite discoteca because it plays really cool music and always attracts the best crowd. Our largest gay club in Quito is "El Hueco", which has been around the longest.
Another popular gay club in Quito on Friday evenings is called Disco Bitch, where all the teenagers and twentysomethings go.
I obviously recommend this (ahem!) excellent gay guide to Quito.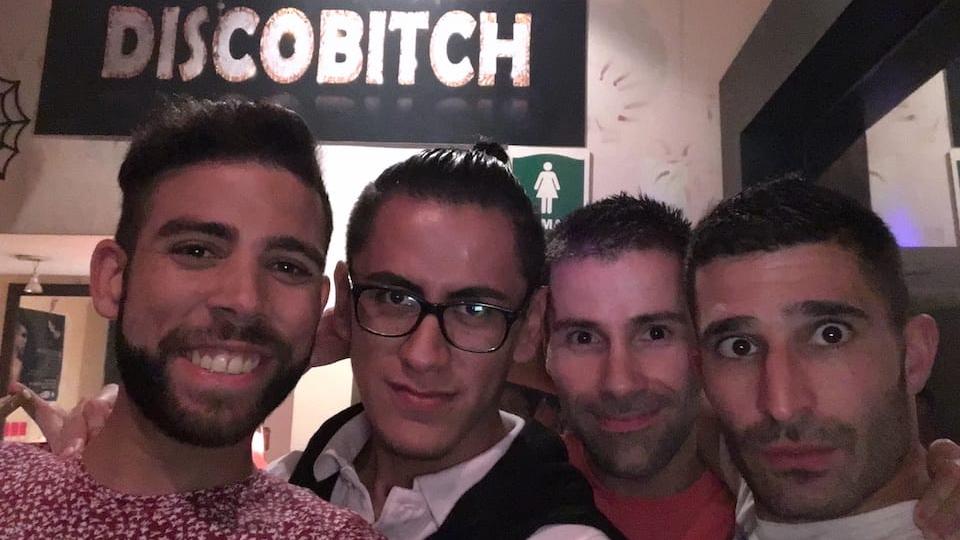 What's the best way for gay travelers to meet locals?
I would definitely recommend heading out to one of the gay bars and clubs in Quito, particularly Kika and El Hueco, as well as those in Guayaquil. I also recommend using gay dating apps like Grindr, Hornet, Scruff, and Manhunt. Also Instagram – we're all over that!
Just know this, we Ecuadorians absolutely love meeting foreigners so you will definitely feel extremely welcome.
Are there any big gay events or parties in Ecuador?
The biggest gay party in Ecuador is the annual Kika white party, which takes place on the beach near the coastal town of Salinas (around 1-hour flight from Quito).
We have a gay pride in Quito every June, which is also followed by a massive party at Kika. The Quito Pride has taken place every year without fail since 1998 when the law was changed to make homosexuality legal in Ecuador.
Over the last decade, we've seen more and more gay pride events also taking place in the other major cities across Ecuador, especially in Guayaquil.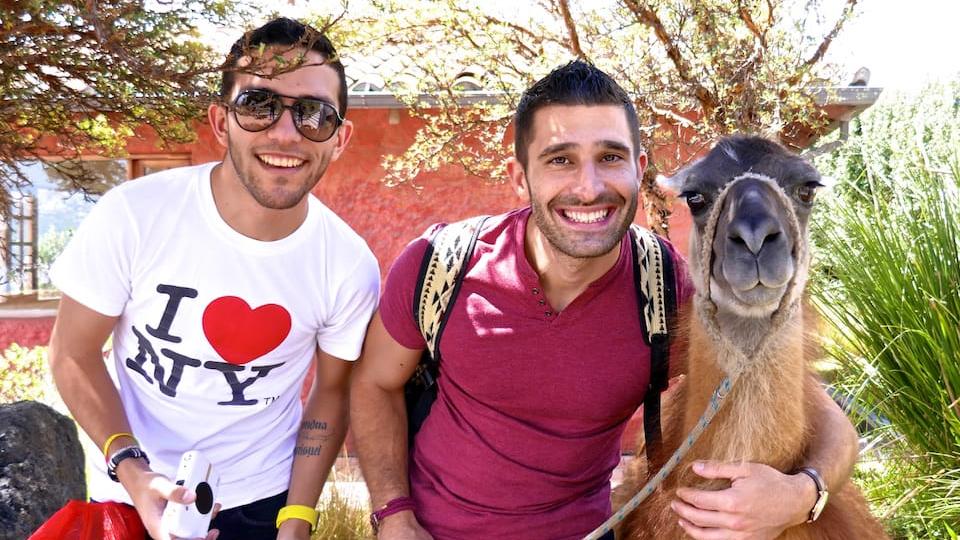 Which destination in Ecuador do you think is the most gay friendly?
Quito and Guayaquil are the two major cities in the country with the largest gay scenes. In terms of an overall gay friendly destination, I'd say Montañita. This is a village by the coast, popular with surfers, famous for its bohemian vibe and very liberal attitude. It's like our own Las Vegas: anything goes!
When I visited Montañita with my ex-boyfriend, we felt extremely comfortable walking down the streets holding hands and being docile with each other in public. It also has a lot of foreigners here, especially from Argentina, Chile, USA and Europe.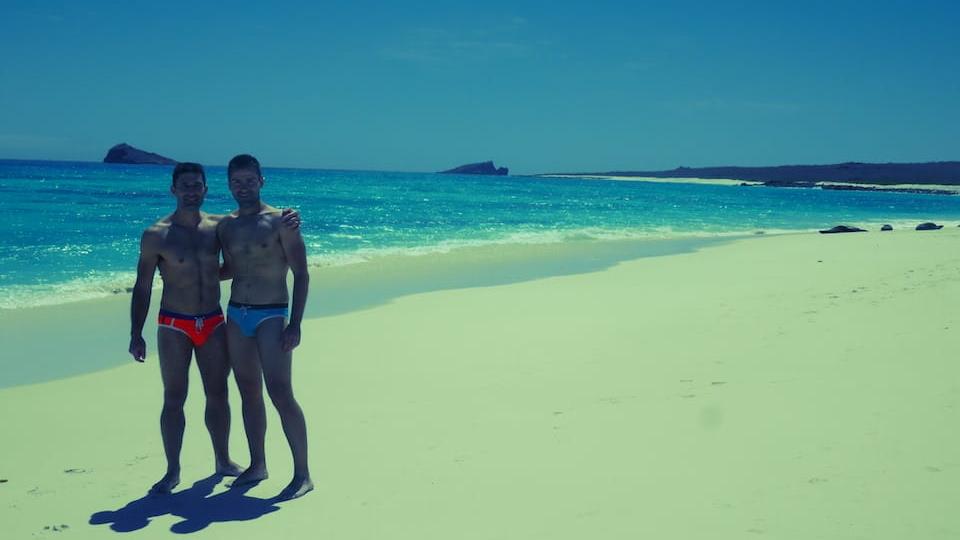 Where would you go for a romantic date or weekend?
My favourite romantic weekend destination is the SachaJi Wellness Ecolodge Retreat near Ibarra. It has a beautiful setting, 3,000m (9,850 ft) in the mountains, overlooking 2 volcanoes: Imbabura and Cotacachi, as well Lago San Pablo, the largest lake in Ecuador. They have an in-house restaurant with everything made from their garden and every meal is delicious!
For a romantic date in Quito, I recommend visiting our famous 200 metres (656ft) "El Panecillo" Madonna Virgin statue. It's located 3,000 metres (9,850 ft) high in the Andes and proudly overlooks my city. Then I recommend heading to the equator line at Mitad del Mundo followed by a romantic meal at the nearby El Crater restaurant, famous for its view across the Pulalahua volcano crater.
And of course, the ultimate romantic experience is a luxury cruise in the Galapagos:
What's your favourite Ecuadorian food?
I love fritadas. This is fried pork (chancho) with mote (corn), fried plantain (banana) and sliced avocados.
I also love chaulafán, which is the Ecuadorian version of Chinese fried rice. We have a large Chinese community living in here in Ecuador and "chifas" is the name of our Chinese restaurants where you can get some delicious chaulafáns.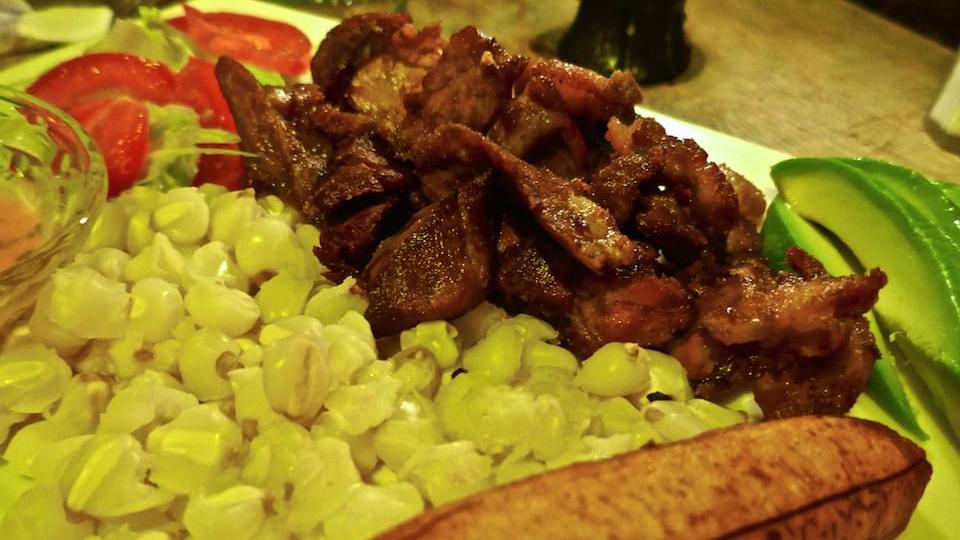 Any local gay slang gay travelers need to know?
There are a few words we use in our gay family here in Quito:
y la queso: a phrase that has absolutely no meaning at all! But you'd use it, say, after making a sassy comment and would then snap your fingers as if to say "burrn!"
hola ñaña: is like "hey gurrl" – "ñaña" is originally a Kichwa indigenous word meaning "sister"
que fuerte: literally meaning "how camp!" but can be used in multiple contexts from "That's huge!" to "That's so wrong!"
gordito/gordita: an ironic affectionate word for a fatty
oyefff: means "hey" – in Quito we add an elongated ffff sound to the end of words that end in a vowel. It's such a defining characteristic of our Quiteño accent that others from around Ecuador jokingly refer to Quito as "Quitoffff".
…oh and you may want to read what online studies have found about Ecuadorian men!! Happy travels to Ecuador everyone…hahahaha!!
---
Like this post? Pin it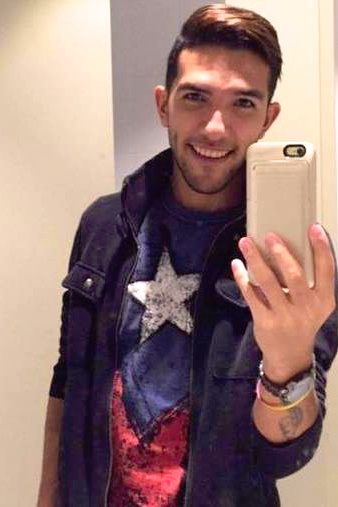 Happy travels are safe travels
We recommend you always take out reputable travel insurance before your next vacation. What happens if you suffer from illness, injury, theft, or a cancellation? Many gay travelers forget about it and regret it when something happens. Better to pay a small price and have peace of mind and not worry.