Ecuador is a country in South America that is completely underestimated. Most come here to visit the Galapagos Islands, but quickly discover so much more, whether in the Amazon, the Andes or the coast.
Ecuador will surpise you in so many ways that you'll soon wonder why you didn't know more about it. These are our 10 interesting facts about Ecuador which fascinated us when we visited.
1.

The United States of America Ecuador

Ecuadorian history has been strongly influenced by invading forces and waves of immigration, each bringing with them their own cultural influences. Initially, the country was made up of various indigenous tribes. The first invaders were the Incas followed by the Spanish in the 1500s. Since Independence in 1809, Ecuador has seen waves of immigration from Spain, Italy and more recently the USA.

Of all the countries we've been to in South America, we found Ecuador to have the strongest affinity to the US, despite the recent strained relationship between the two.

This makes sense given that Ecuador uses the US dollar as its currency and the USA is its primary market for exports and also largest supplier of imports. Even the plugs in Ecuador are the same as the 110 volts ones used in the US.

Ecuador is also consistently voted as one of the top countries for expats and as a result many retirees from the USA settle here, especially in Cuenca.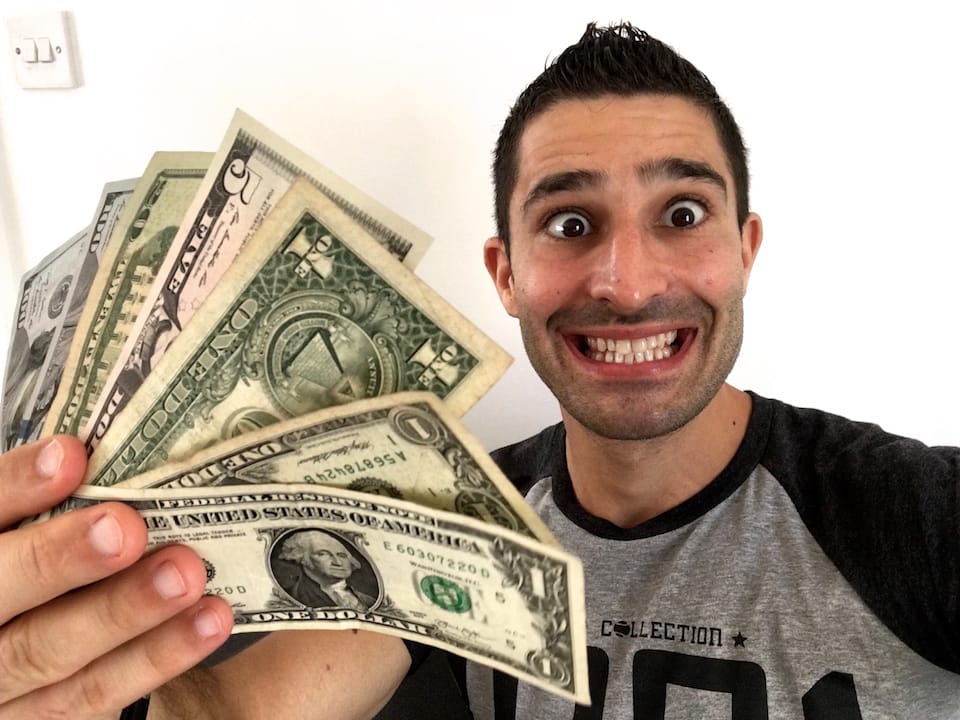 2.

The first Unesco World Heritage Sites

UNESCO created its World Heritage Sites list in 1978 with just 12 entries. The first two sites that made it to the list were in Ecuador: the #1 spot was The Galápagos Islands and #2 was The City of Quito.

Three other sites from Ecuador were subsequently added to the list: the Sangay National Park in 1983 (#260), the Historic Centre of Santa Ana de los Ríos de Cuenca in 1999 (#863) and the Qhapaq Ñan, Andean Road System in 2014 (#1459).
3.

Seven inch monsters!

We heard from various sources that Ecuadorian men are one of the most well-endowed in the world. That's right, those 7 inches monsters are world famous!

We'll just leave this map right here and simply point out that Ecuador comes under the dark green category…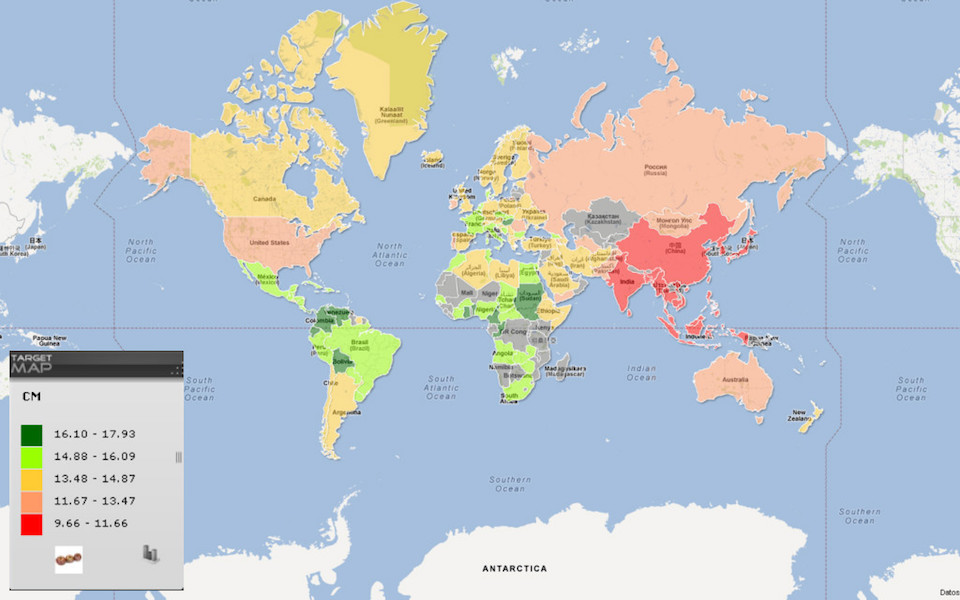 4.

Chivas: the ultimate party bus

You haven't properly partied the Ecuadorian way until you've experienced a chiva in Quito. Chivas are small commuter buses that have been converted into party buses complete with a DJ booth, obligatory stripper dance pole and gallons of canelazo to be consumed. Sometimes they even have a live band on board.

The chivas drive you around the city for several hours while you drink, dance and be merry. On Saturday evenings you see many chivas powering through the streets of Quito…you just can't help but smile!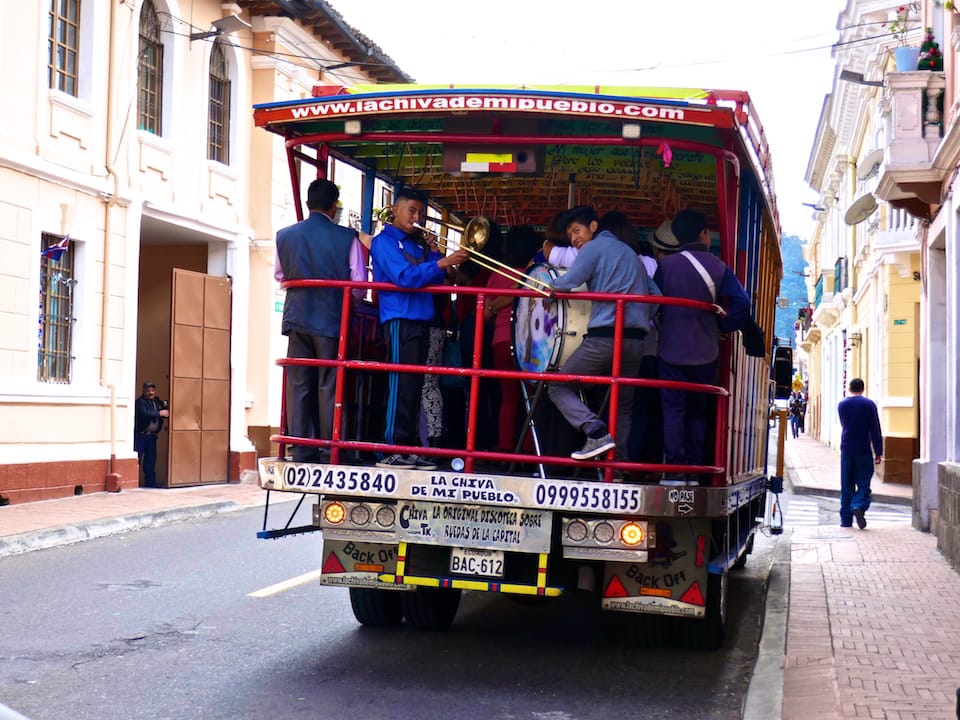 5.

Cuenca: the creators of the Panama hat

The famous Panama hat is in fact made in the city of Cuenca, not Panama! It was popularised by President Roosevelt who bought one in 1906 during an inspection tour of the Panama Canal construction, hence the name.

They are also called toquilla straw hats, which are made from the plaited leaves of the toquilla palm from the coast. There's a fascinating museum in Cuenca devoted to them where you can see how the hats are made and even buy your own souvenir.
6.

Banana kings

Ecuador is the world's number one exporter of bananas, which is also the country's most important industry after oil. As a result, bananas feature heavily in the Ecuadorian cuisine with a large variety on offer, like oritos (sweet baby bananas), verde (green bananas) and plátanos (a related fruit used for cooking).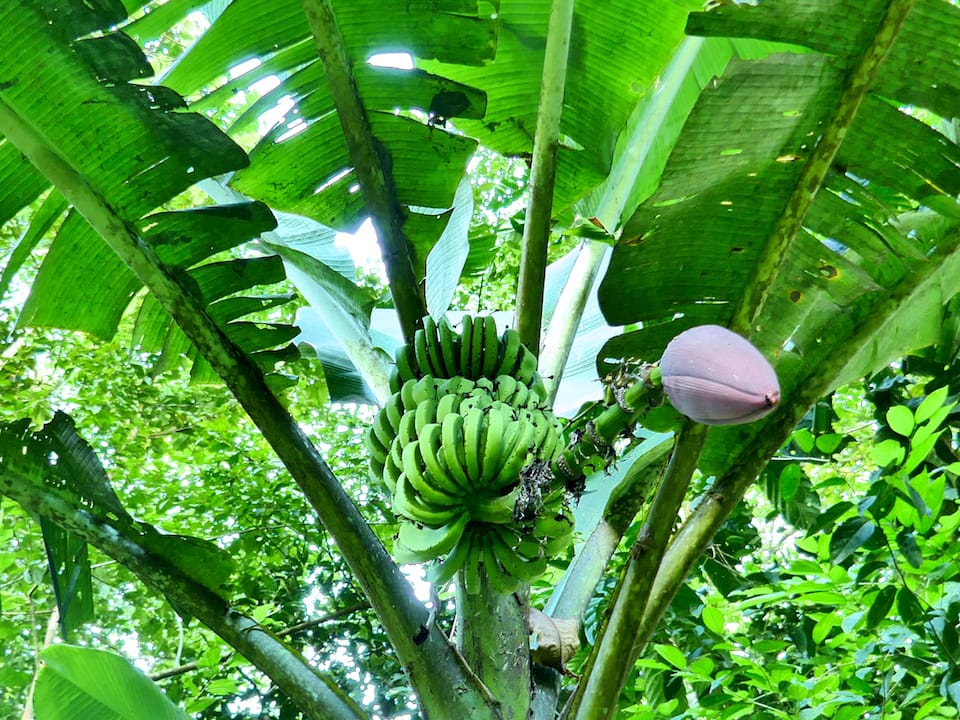 7.

The highest mountain on earth: Chimborazo

Mount Everest is the world's tallest point when measured from sea level, standing proud at 8,848m/29,029ft. However, when you measure from the Earth's core instead of at sea level, Chimborazo mountain becomes the highest point on our planet. Although it is only 6,268m/20,560ft from sea level, when measured from the Earth's core it is over 2,000m/7,000ft higher than Mount Everest.

This is because our planet is a squashed sphere, therefore mountain peaks closer to the Equator are further away from the Earth's core and closer to outer space.
8.

Rainbow roses

Ecuador punches its weight on the world scene as the third largest exporter of flowers. Its location along the Equator means it has natural light throughout the year, perfect for cultivating flowers.

We visited a roses plantation as part of our Tren Crucero adventure in the Andes where they grow a whole range of different coloured roses.

But the best part? They also cultivate RAINBOW roses!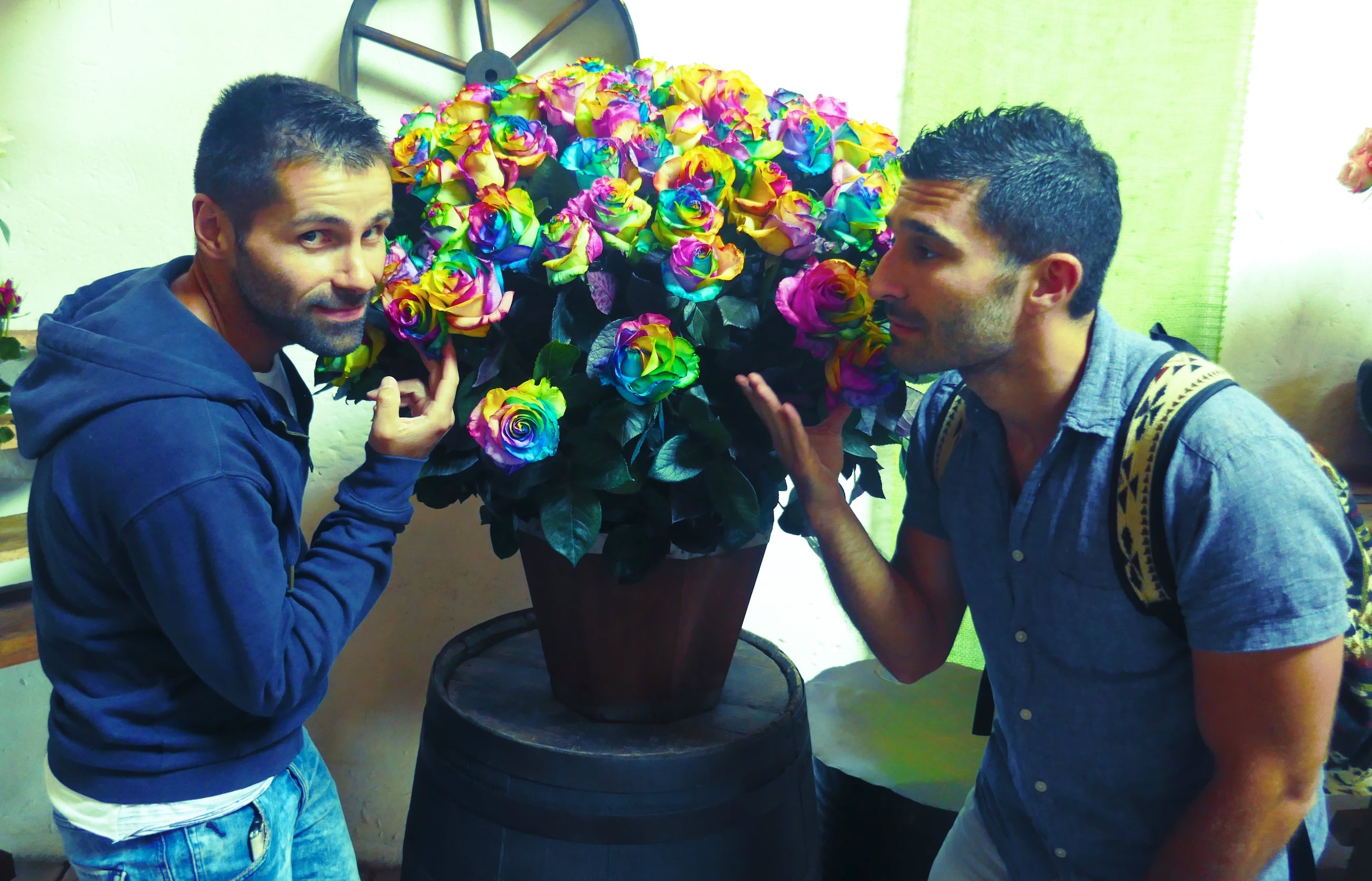 9.

One of the highest aerial lifts in the world

The TeleferiQo in Quito is one of the best ways to get some pretty impressive views. It goes from 3,117m (10,226ft) to 3,945m (12,943ft), making it one of the highest aerial lifts in the world.

At the bottom of the TeleferiQo is a fun amusement park called VulQano and at the top several viewpoints to get your money shot of the city below.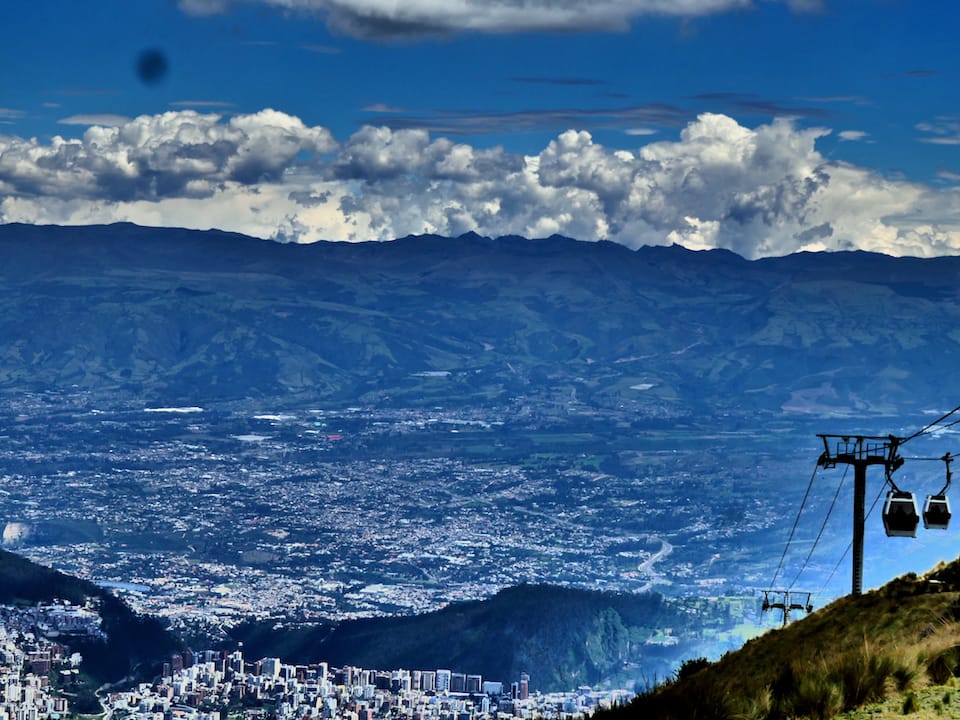 10.

A "wild law": rights for animals

In 2008, Ecuador was the first country to officially give rights to nature. The law introduced by former President Rafael Correa, offers nature the constitutional right "to exist, persist, maintain and regenerate its vital cycles".

This changes the relationship between nature and humans by asserting that nature is not just an object and we are not its master. Instead, this system celebrates nature and recognises that we are a part of it. Since 2008, more countries have passed similar laws, in particular Bolivia, Turkey, Nepal, parts of the US and New Zealand.

OUR FAVOURITE TRAVEL TIPS

⭐️ TRAVEL INSURANCE — We recommend you always take out travel insurance before your next vacation. What happens if you suffer from illness, injury, theft or a cancellation? With travel insurance, you can have peace of mind and not worry. We love World Nomads travel insurance and have been using it for years. Their comprehensive coverage is second to none and their online claims process is very user friendly.

⭐️ SAFETY & SECURITY — All travelers can sometimes encounter danger when traveling. CloseCircle is your "virtual body guard" mobile app which provides security alerts and support wherever you are in the world. They have a 24/7 emergency response team monitoring their users who will contact you immediately if the SOS swipe button is activated. Support can include anything from practical advice, to free evacuation from areas with extreme weather or security risks. You can read more about CloseCircle in our article about how to stay safe whilst traveling.

⭐️ ONLINE ANONYMITY — A VPN (Virtual Private Network) is a must in many countries: it allows you to surf anonymously and maintain your privacy whilst traveling. You'll particularly need it in countries where dating apps are blocked by the government. We recommend ExpressVPN, a reliable and cost effective service which we used and loved during our travels.

⭐️ HOTELS or APARTMENTS — When we plan a trip, we always look for the best hotel deals. We love Booking.com because not only do they have a comprehensive listing of accommodation options, they also offer the best prices. Added bonus: they provide 24/7 support and free cancellation for most listings.

⭐️ SIGHTSEEING and ADVENTURES — When we travel somewhere, we like to seek out the best experiences, whether it is cooking with locals in Bangkok, hiking on a glacier in Patagonia, or going on a wildlife safari in Sri Lanka. Our favorite place to look is GetYourGuide because they have over 30,000 highly rated activities, a user-friendly booking process with free cancellation and a 24 hour customer support.

This article contains affiliate links. If you click on them, we may receive compensation which keeps our website alive and helps us bring you to more destinations.
For more inspiration:
IF YOU ENJOYED READING PLEASE PIN ME: