"OMG careful you don't get caned for being gay over there you two!"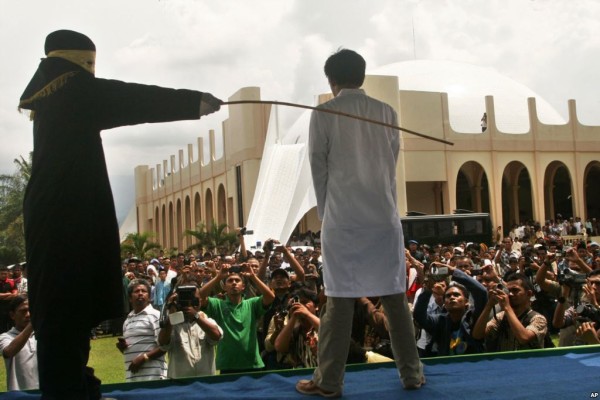 We did of course point out to our concerned friends and family back home that Sharia Law is only in place in one small part of Indonesia in the Northern Aceh province.
If the rainbow flag gets out of control in Aceh, you risk being convicted by the Sharia police to 10-150 lashes in public for being gay.
And yes, this now applies to foreigners too!
Although Indonesia is officially a secular country, society is extremely conservative. Whilst homosexuality was legalised in 1993, sadly it looks like these anti-gay laws will be reinstated, just like they were in India in 2014. In addition, as with most countries in Southeast Asia, Indonesia has no laws to support the rights of its LGBT community and society remains largely conservative. To make matters worse, the Law Against Pornography and Pornocation was passed in 2006, banning anything that publicly depicts sexual relations between persons of the same sex.
Any good news?
Well there's Bali island: not only the gay oasis of this very conservative country, but also a popular gay destination in the world. And, as the world's 4th most populous country with over 250 million, statistically, Indonesia has one of the largest LGBT communities on the planet.
During our travels in Bali, we met local boy Joko who agreed to tell us about his life growing up as gay in Indonesia. Joko's only condition is he is kept anonymous, much like our article with Kaluu about gay Sri Lanka.
What we cover in this guide
Apa kabar Joko! Introduce yourself:
Hi boys, my name is Joko, 33 years old and I was born and raised on Java Island. For the last 3 years, I have been living and working in Bali. I am also gay and a proud Muslim.
Are you out to your friends, family and work colleagues?
Not really. My family do not know and very few of my friends do. In our Muslim community it's not something you can easily admit to anyone. Homosexuality is perceived as a sin, so you technically cannot be a Muslim and gay at the same time.
At work I am out to a few people in my department, but I'm careful about who I tell. Being out in the work place can negatively affect your career and employment opportunities, particularly government jobs. This is why many of us avoid it.
And of course why I wanted to be anonymous on your blog (Joko is a common name for Indonesian men).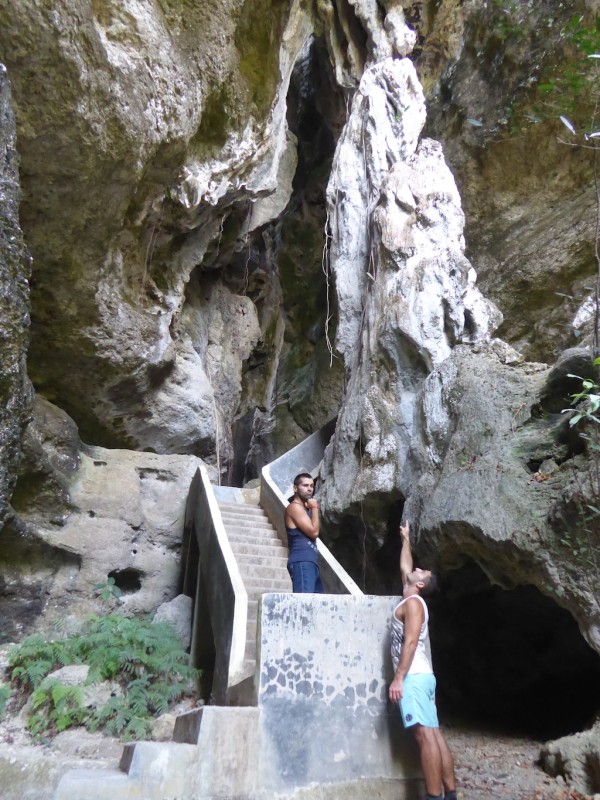 What's it like being Muslim, and gay in Indonesia?
I am proud of being gay and also a Muslim.
At the end of the day, faith and religion is personal to everyone. Of course I appreciate that gay and Muslim do not blend well together.
But for me, religion is about peace, doing good to others and acceptance of self. This is something between me and the greater one. Whether I'm going to heaven or hell, let it be a secret between me and Him.
My faith is personal and I am proud of it.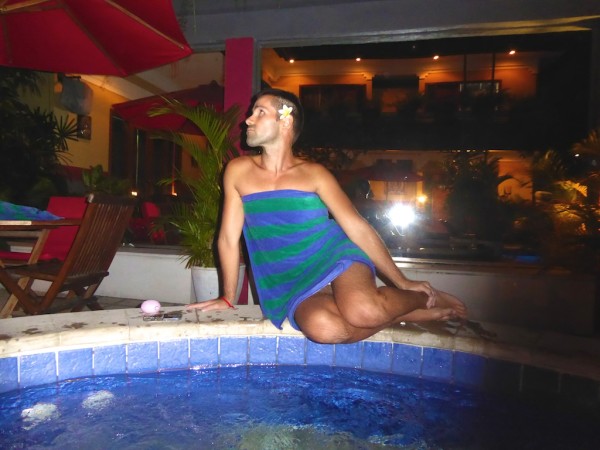 What's it like growing up as gay in Indonesia? Have you ever faced any homophobia?
It was challenging. I knew I was gay from an early age. I was lucky to have a transgender neighbour growing up who lived with his partner. This helped me understand what a gay person is. But I couldn't define myself like him because I don't wear women's clothes all the time everywhere.
I spent my childhood playing with mostly female friends and got bullied all the time for being a sissy/queer etc. But nothing major when I was older. Indonesian society is so sexually conservative anyway, that any form of open sexuality, regardless of your preference gets frowned on. As long as you're discreet, you shouldn't have any problems.
I try to educate people around me not to treat me differently because of my sexuality. The best thing you can do is to be yourself and show you are no different to anyone else.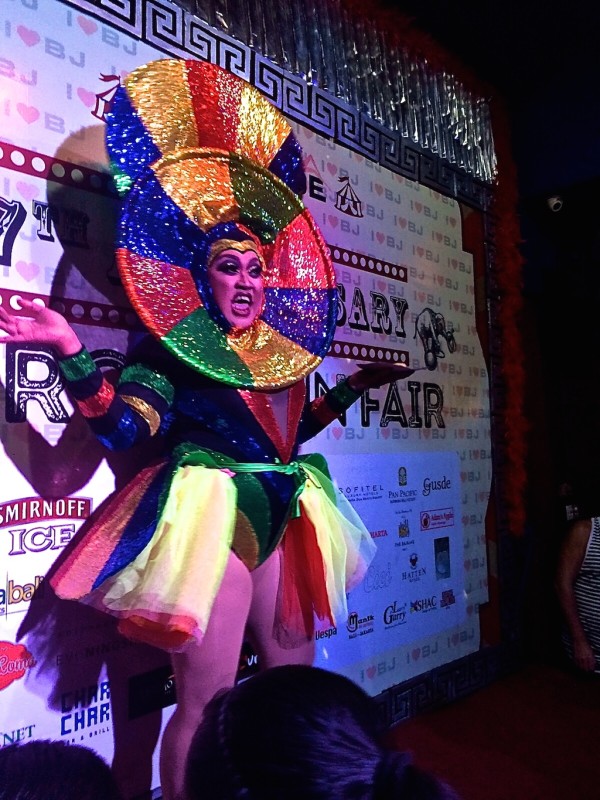 Are there any support groups for the gay community in Indonesia?
The gay and lesbian movement in Indonesia is one of the oldest and largest in Southeast Asia. We now have over 30 LGBT groups.
It began in the 1960s by transgender women seeking a voice and in 1982, Dede Oetomo mobilised the gay and lesbian community to form "Lambda Indonesia", now called "GAYa NUSANTARA".
In Bali, we have initiatives like the Bali Medika clinic, offering free HIV tests to gay men.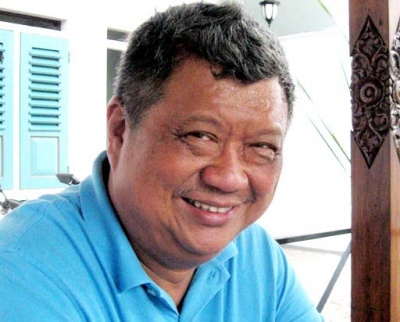 Where are the best gay bars and hangouts in Indonesia?
Bali is your best bet for the best fun, largely because of its strong Hindu heritage and also because it has so much international influence from the tourism market. You should check out this awesome article by (ahem!) a few friends of mine about the gay bars of Seminyak, like Bali Joe and Mixwell.
There are also gay bars in Jakarta, the capital city. But these close down and change frequently. It's best to meet locals via apps like Grindr to find out where the latest hang outs are. At the moment, Apollo Bar in the Bellagio Mall in Mega Kuningan is my favourite.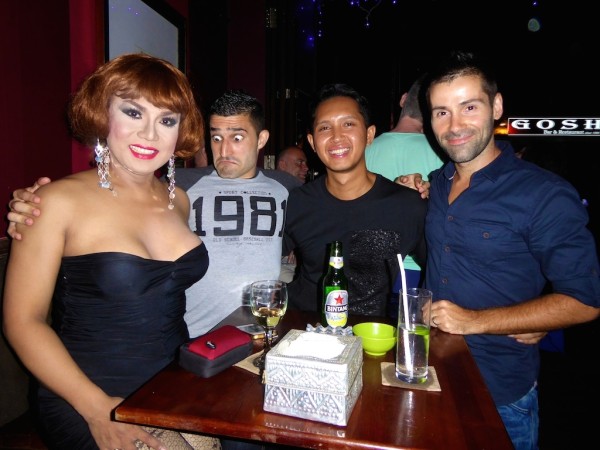 Are there any popular gay events in Indonesia?
In theory there are several, such as Bali Pride and a few events every 17th May to celebrate the International Day against Homophobia, Transophobia and Biphobia.
We used to have the largest LGBT film festival in Asia called Q Film Festival, which started in 2002 as an annual 9 days festival in Jakarta, but it ended in 2017.
Due to violent threats, the anti-pornographic laws and lack of police protection, most LGBT events in Indonesia are cancelled last minute. As a result they go underground and are advertised in a clandestine manner like last minute text messages and word of mouth via Grindr.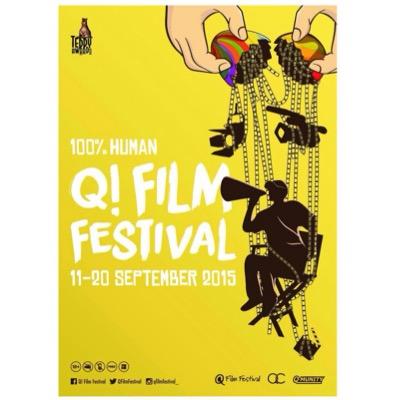 How do gay Indonesian men meet each other outside of Bali?
We use mainly social networking apps like Grindr, Scruff, JackD and Planet Romeo and if in one of the big cities there is usually a small gay scene with a few bars like in Jakarta.

What's the situation like for gay men in Indonesia today?
We are getting more confident about ourselves, but most still remain in the closet, particularly for family and career reasons.
I have some friends who are gay but due to social pressure, they have married (a woman) and had children.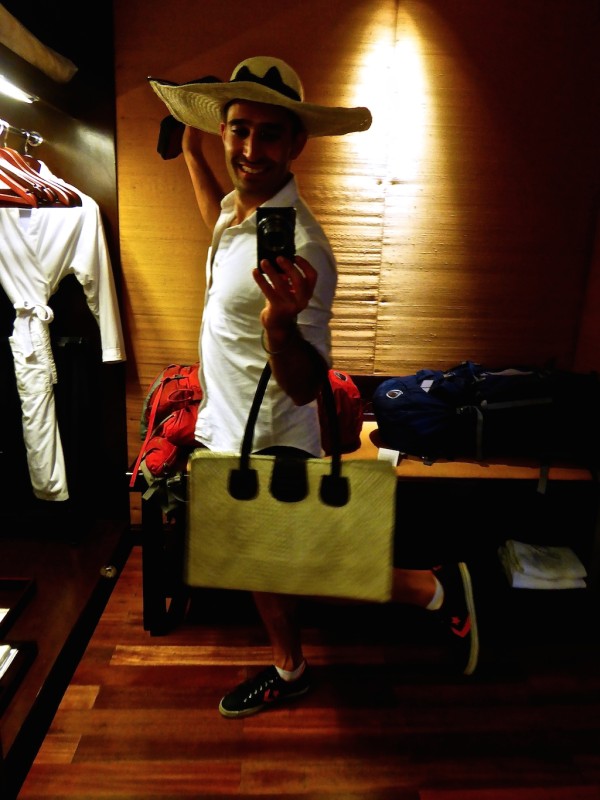 Do you think progressive change is likely to happen for the LGBT community?
Of course we are positive, especially with individuals like Dede Oetomo and organisations like GAYa NUSANTARA leading the way. But it will take time. Society needs to wake up to and accept its LGBT community. The anti-pornography laws haven't helped at all, but despite this, the media still gives us coverage.
There are a handful of serious and popular newspapers covering LGBT issues in an objective and sensible manner, showing us as equal and normal members of society. The 4 papers that come to mind include The Jakarta Post, The Jakarta Globe, Kompas and Tempo.
Unfortunately on the other hand, you have plenty of media outlets who make us seem like we're perverts and have chosen this way of life. These tend to be connected to hardline, conservative or fundamentalist Islam, such as Sabili and Arrahmah.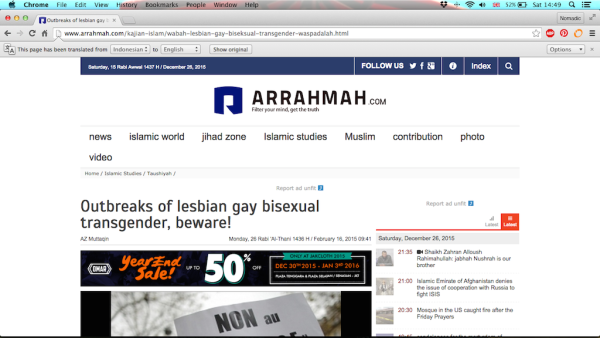 Finally, we heard about a special language spoken by Indonesian gay boys?
We have our own gay dialect of the Indonesian language (Bahasa) called Bahasa Gay, or Bahasa Binan.
It all started by a transgender working in a small salon, who created a secret language to enable us to talk and gossip without anyone understanding what we are talking about.
It has since spread as a common language in the Indonesian LGBT community.
Now off you go you two cheeky brondongs and enjoy plenty of goreng!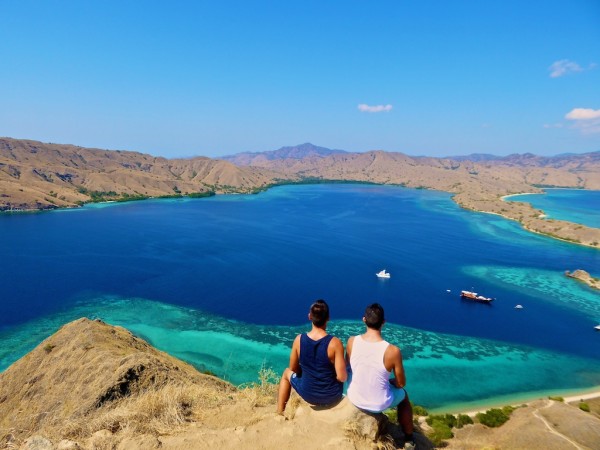 Happy travels are safe travels
We recommend you always take out travel insurance before your next vacation. What happens if you suffer from illness, injury, theft or a cancellation? With travel insurance, you can have peace of mind and not worry. We love World Nomads travel insurance and have been using it for years. Their comprehensive coverage is second to none and their online claims process is very user friendly.
Some of the links in this post are affiliate links. This means that if you book your accommodation, an activity or your insurance, we'll earn a small commission. There is never an extra cost to you for using these links and it helps us keep the site going.