Kota Kinabalu is the main transport hub gateway into the treasures of the Sabah region on the Malaysian side of Borneo island.
We spent a month travelling around Sabah and used Kota Kinabalu as our base. It's a fun city, with lots of things to do and even has a small gay scene, which surprised us given the anti-gay laws of Malaysia.
In this gay guide to Kota Kinabalu we set out the gay bars and clubs we discovered, gay friendly hotels and best things to do based on our experience travelling as a gay couple.
Before proceeding, an important disclaimer: we want to make it clear that this is still a Muslim country with harsh Sharia anti-gay laws in place, which particularly negatively affect local LGBTQ Malaysians. Whilst many gay travellers argue that countries with anti-gay laws like Malaysia should be boycotted, we strongly believe that going there, interacting with LGBTQ locals and supporting gay friendly businesses is far more productive than an outright boycott as long as you're careful and respect local culture. For more, please read our article about what it's like for gay couples travelling in Asia.
GAY FRIENDLY HOTELS IN KOTA KINABALU
There's a variety of options for all budgets.
The ultimate luxury experience in Kota Kinabalu at this stunning hotel with famous private beach famous throughout the region for its sunsets.
Rooms start from 731 Ringgits (£115 / $176) a night.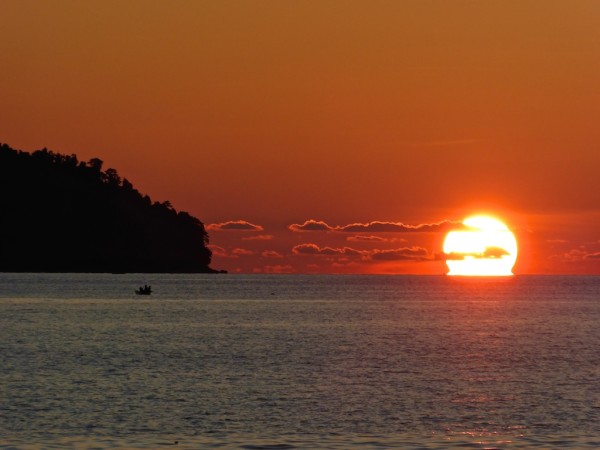 An excellent high end gay friendly hotel, based in the city centre and with its own Hypride initiative in support of the LGBT community. Rooms start from 476 Ringgits (£75 / $115) a night.
STAY WITH A GAY LOCAL
Misterb&b is the Airbnb equivalent for the LGBTQ community. Unlike on Airbnb, you know your host is gay, avoiding any nasty surprises when you check in. It is also a great way to meet gay locals and discover the underground gay scene. Click below to get 10 € (or $10) off your first booking.
GAY BARS IN KOTA KINABALU
Kota Kinabalu has a gay bar! This truly shocked us. It's a city of just over 200,000 and in a country like Malaysia where gay is illegal, we were delighted to discover there was a gay bar:
Q Bar: is the most popular gay bar. By bar, it means don't go until after 11pm where it's more of a dance venue. It's located in the city centre, at 15 Gaya Street.
Shangri-La Tanjung Aru: we mention this in more detail below, but this gay friendly bar is a romantic place to come hang out and see the sunset.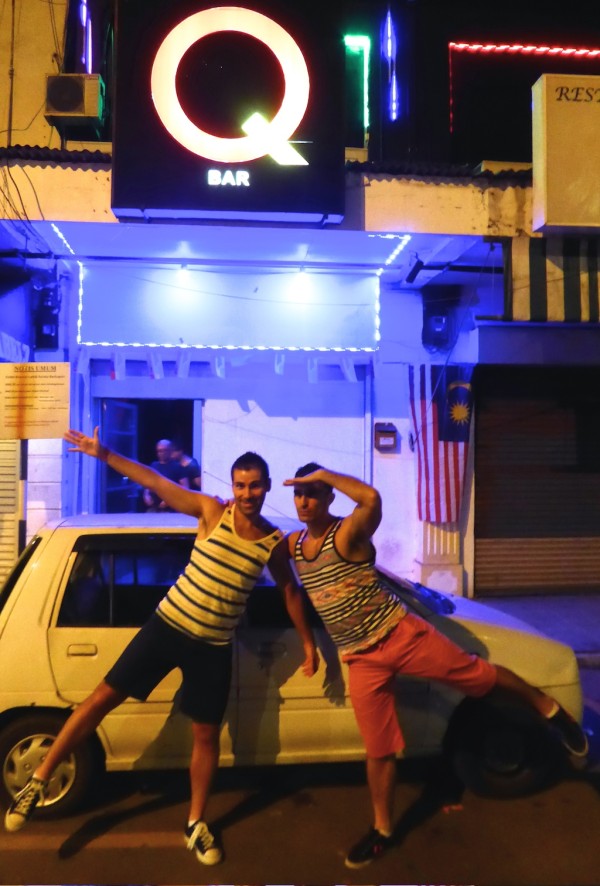 OUR FAVOURITE PLACES TO EAT IN KOTA KINABALU
Malaysians of all kinds are extremely passionate about food and Kota Kinabalu is no exception with plenty of awesome places to eat. Sabah is also famous for its excellent sea food. Here's some of our favourites:
Deep Sea Restaurant: is great for seafood, located at 3S Centre, Taman Hilltop, where our local friend Ken took us to try gems like steamed grouper.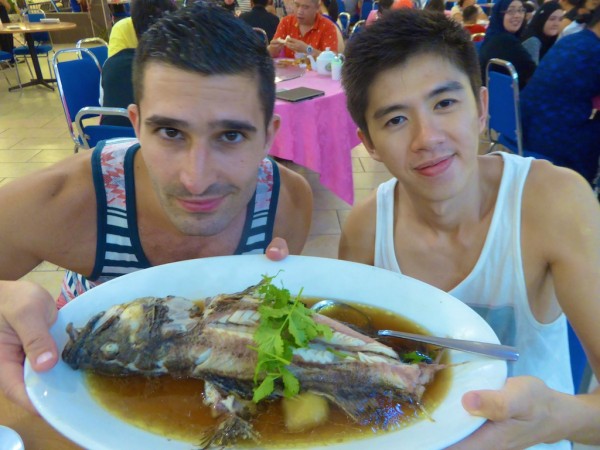 The Winner Hotel Cantonese Restaurant: this unassuming hotel is popular with locals for its excellent Cantonese food. It's located at Level 2, Winner Hotel, 9 & 10 Jalan Pasar Bary, Kg Air. Our favourite dish was the drunken chicken (ie cooked with lots of rice wine).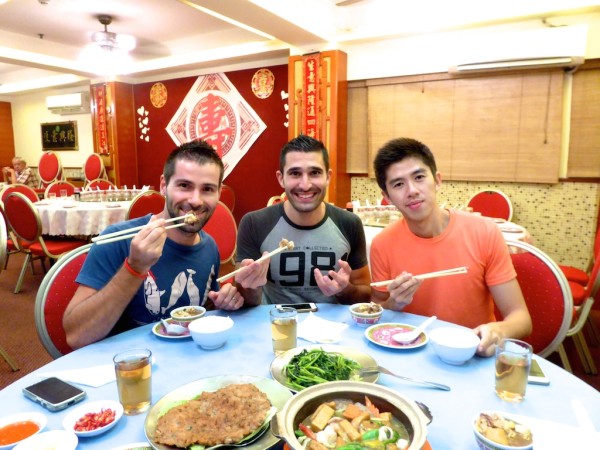 Shangri-La Tanjung Aru: the Shangri-La Tanjung Aru has a few excellent restaurants, particularly for seafood and desserts. We tried their signature seafood platter, but stupidly only ordered one to "share"…a word completely anathema to greedy Sebastien: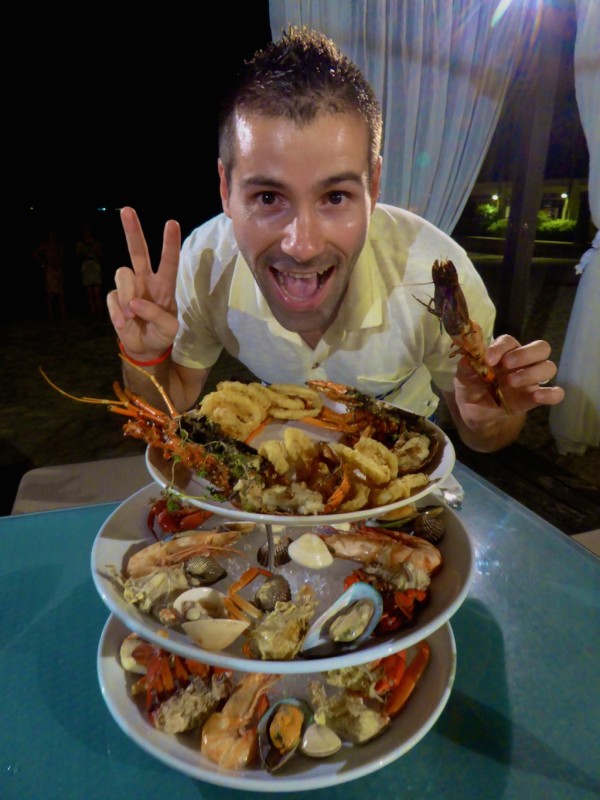 The tiramisu was one of the best and most unique we've ever tried. It's served in a teacup, which is literally edible chocolate!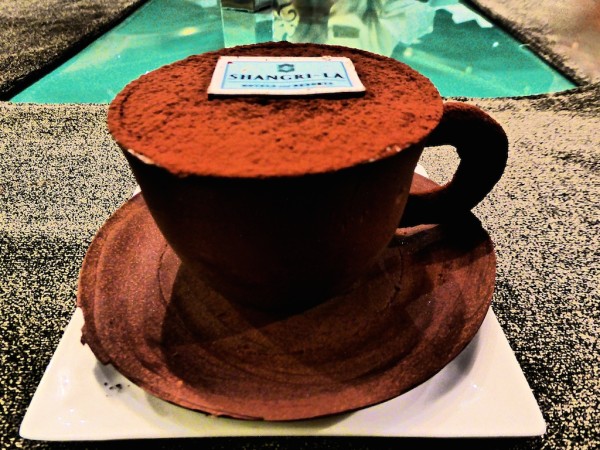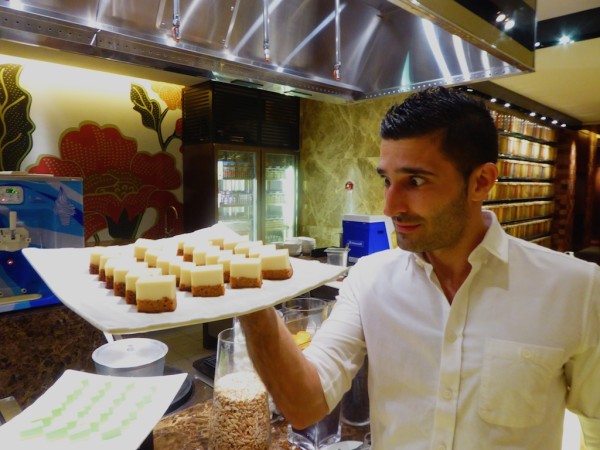 Nagisa Japanese Restaurant: is also located at the Hyatt Regency Kinabalu hotel and is well known for its sashimi and sushi. It was voted by Malaysian Tatler as one of the best Japanese restaurants in the whole of Malaysia. We particularly loved their delicious green tea ice cream and tempura.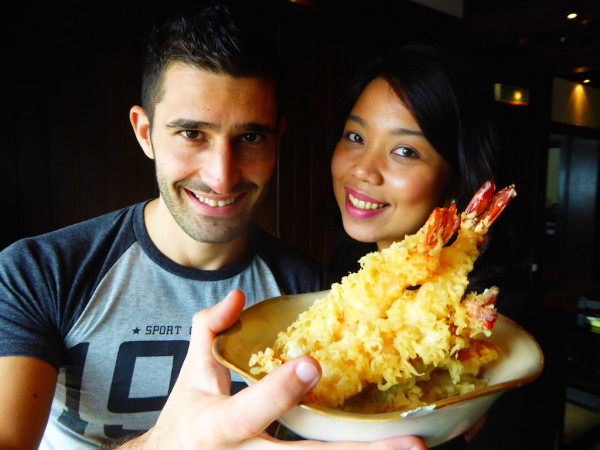 ACTIVITIES IN KOTA KINABALU
1. The Sunset Bar of the Shangri-La
Every gay local recommended The Sunset Bar of the Shangri-La as the place to watch evening sunsets and for good reason.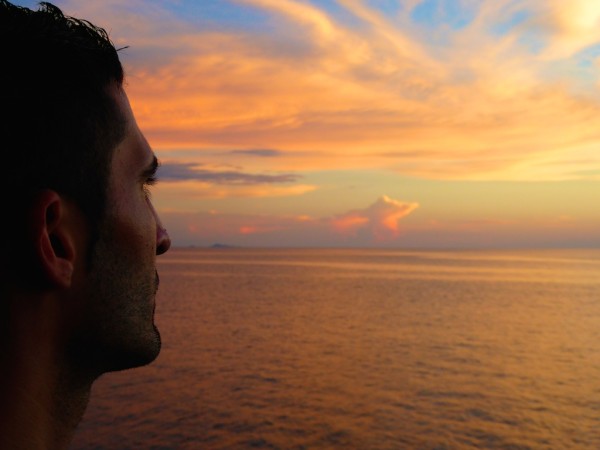 The Sunset Bar is located in the Shangri-La Tanjung Aru's private beach, perched at the edge of the South China Sea. As well as the magical sunsets, it also has the most memorable cocktails we've ever encountered…check out their "Beergarita" (!)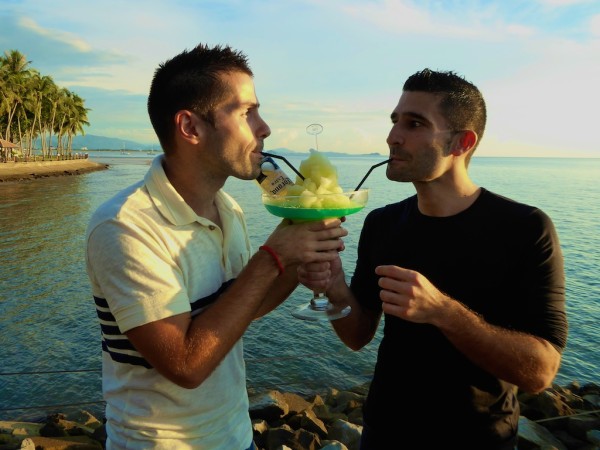 2.
Island tours

There are several islands near Kota Kinabalu, particularly: Gaya, Sapi, Manukan, Mamutik and Sulug. You can easily visit them as a day trip and arrange tickets yourself from the main port in the town centre.

Sapi island is the most popular with an area for snorkelling and a fun zip line ride linking it to nearby Gaya island. Sapi island also has an excellent secluded beach to get away from the crowds.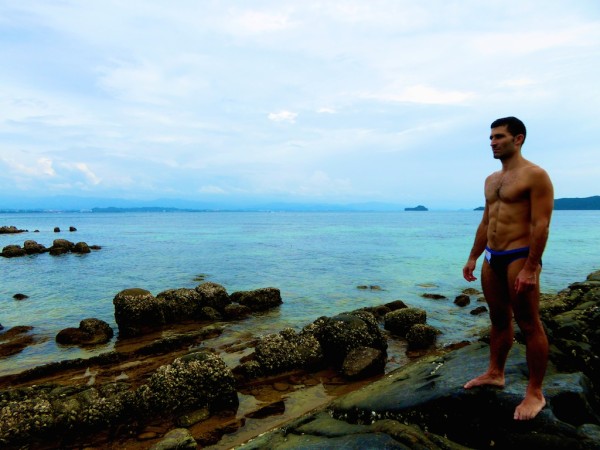 3. Handicraft and local markets
There are a few markets nearby to stock up on some handicrafts and artisan souvenirs like the nearby Gaya Street Fair market on Sundays.
The Filipino market is another good option, located centrally and open every day of the week. It has a fascinating wet market, where you can enjoy barbecued fish and try some exotic fruits like tarap: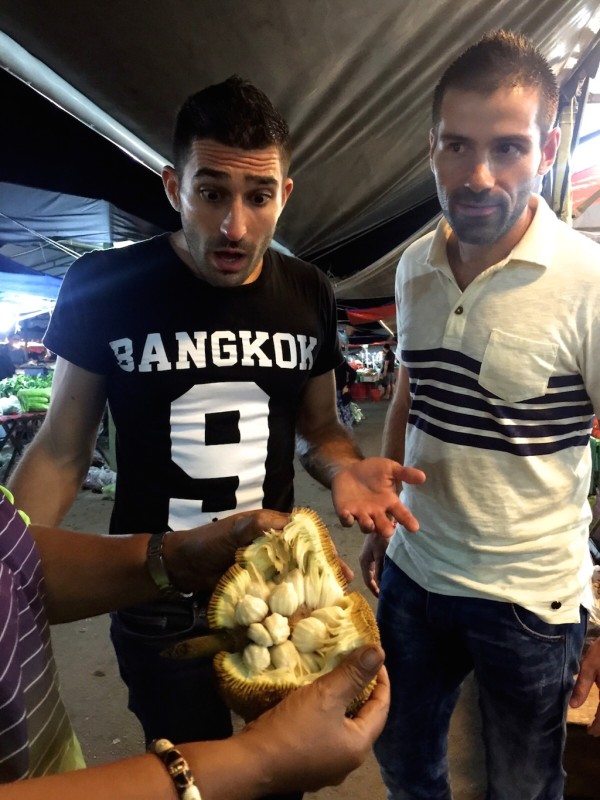 4. The Mari-Mari Cultural Village
The Mari-Mari Cultural Village is located around 30 minutes outside of Kota Kinabalu and is an excellent way to learn about the culture and lifestyle of the indigenous communities.
You can also try bamboo cooking, rice-wine making (and drinking!), fire starting, tattooing, blowpipe shooting and much more over a 3 hours show tour.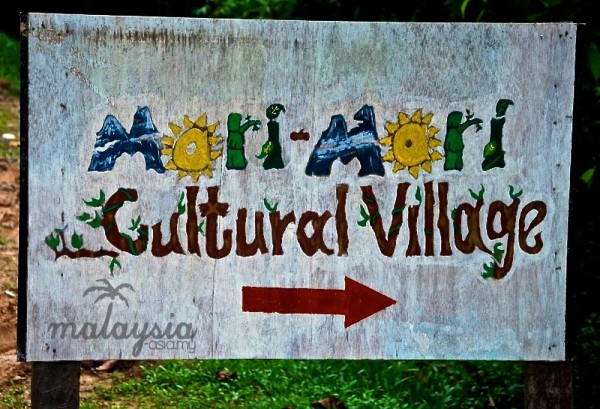 ACTIVITIES AROUND KOTA KINABALU
1. Trekking to Mount Kinabalu
Mount Kinabalu is one of the main draws of the Sabah region of Malaysia. It is a World Heritage listed site and at 4,096m / 13,438 ft high, the highest mountain in the country.
When we visited in September 2015, the trails still hadn't fully reopened but is expected to by November 2015.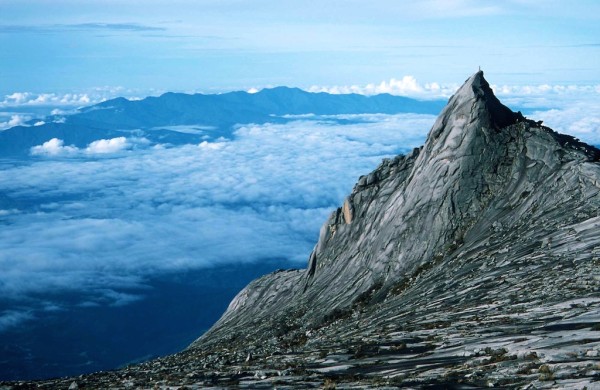 2. The sun bears and orang-utans at Sepilok
Sepilok is located around 6 hours away by bus or an hour by flight and is an excellent based to see the sun bears and orang-utans in their respective rehabilitation centres. The nearby city Sandakan is an excellent base for trips to Sepilok.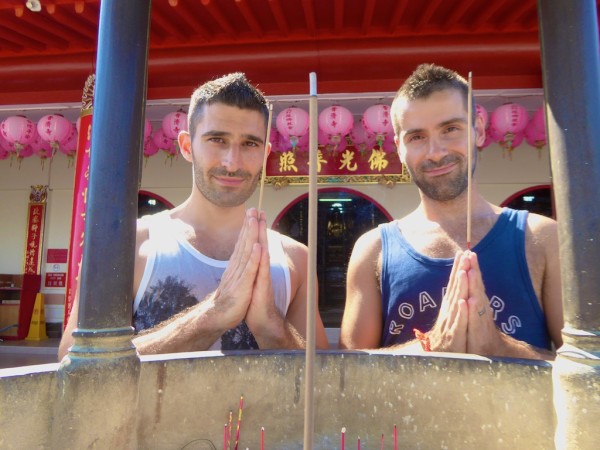 If you're here in August, look out for the annual Rhythms of Rimba Festival, organised by Future Alam Borneo. We attended and had an awesome time enjoying great music in a rainforest environment, complete with the intermittent tropical rain.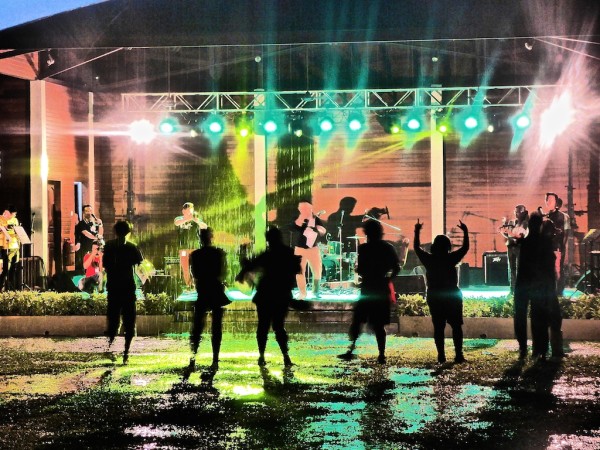 3. The rainforest around the Kinabatangan River
The Kinabatangan River is located in the Sabah region of East Malaysia on Borneo island. It is the second longest river in Malaysia and a popular destination to experience the surrounding rainforest. You can also see some incredible animals in their natural habitat, like the orang-utans, proboscis monkeys, pygmy elephants and many more.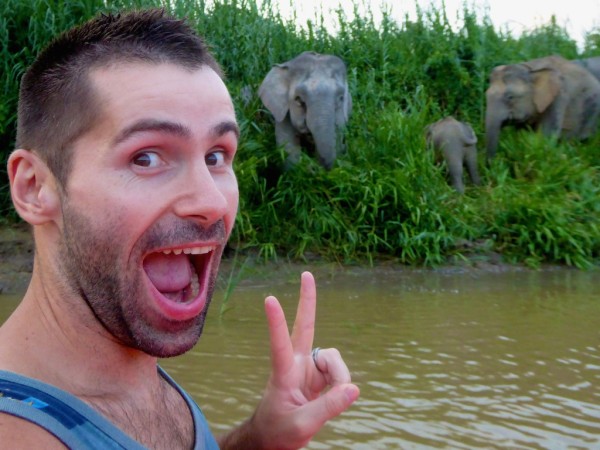 For more inspiration of about the best activities to do across Sabah and around, check out Waking Up Wild's awesome post about the highlights of Borneo.
Watch the highlights from our adventures through Malaysia here:
Happy travels are safe travels
We recommend you always take out travel insurance before your next vacation. What happens if you suffer from illness, injury, theft or a cancellation? With travel insurance, you can have peace of mind and not worry. We love World Nomads travel insurance and have been using it for years. Their comprehensive coverage is second to none and their online claims process is very user friendly.
Some of the links in this post are affiliate links. This means that if you book your accommodation, an activity or your insurance, we'll earn a small commission. There is never an extra cost to you for using these links and it helps us keep the site going.
IF YOU ENJOYED READING, PLEASE PIN ME: