After 3 months travelling in Malaysia lah, we discovered lots and lots about this foodie paradise. It seems every Malaysian has something to say about their food and like us, love to eat, all day long!
Here's our 10 interesting facts about Malaysia lah: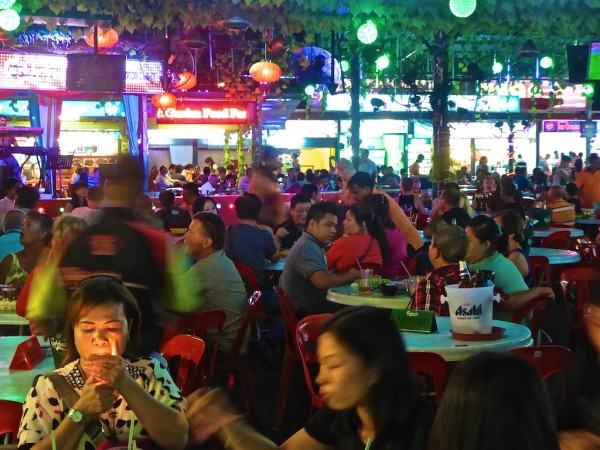 #1

Lah!

When you hear a group of Malaysians speaking, you may hear lah thrown around a lot. Sometimes in almost every sentence.

It's quite fun to use lah, but we always got funny looks when we tried to use it in our daily speak lah. We could never quite master the correct usage of lah and instead just made our friends giggle when we tried…

So, we got our friend Kevin who is a radio presenter on the Malaysian radio Traxx FM in Kuala Lumpur to explain when to use lah: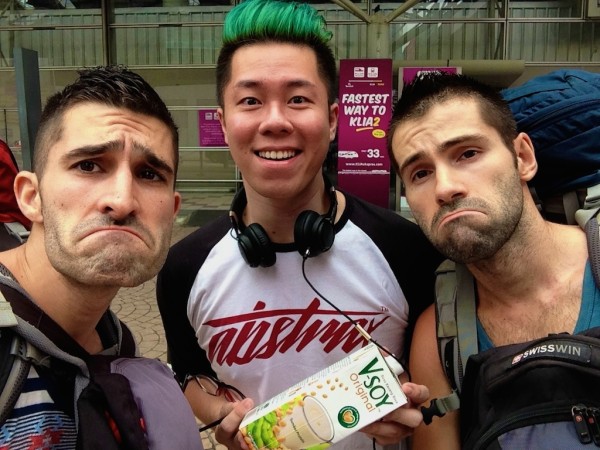 "Lah is a Malaysian exclamation. In most situations, you'd be able to use lah to exaggerate a statement. It is also an expression of a matter of fact, like if you're starving "Go eat lah, what are you waiting for?".
It is also an expression of exasperation, like "Why do you keep asking me for money, I don't have extra cash lah!"
We also use it to strongly agree or disagree with someone: "Yes lah!" Or "No lah!".
It can be used in a lot of situations but mostly when you need to make a point. So if you feel like trying out this uniquely Malaysian word, just add it randomly in all your sentences lah!
You can see more of Kevin in his awesome Youtube channel.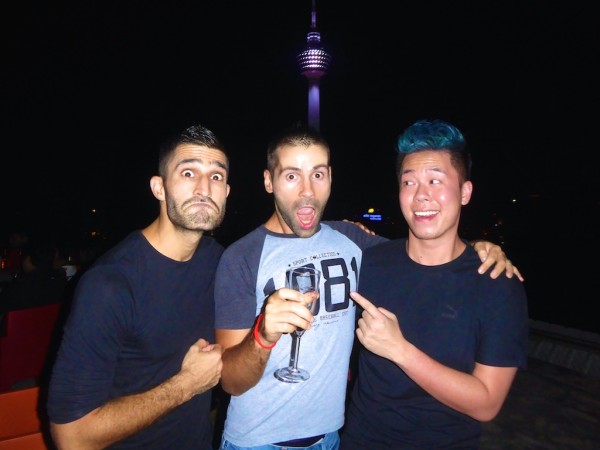 And to make things even more confusing: in Sabah they use bah instead of lah…
#2

Ethnically diverse

One of the most unique interesting facts about Malaysia is that it reminded us a lot of London: people of all races and colours getting along as one.

We were stamped into the country at immigration by a smiley sweet lady wearing a burkha, welcomed and checked into our Air BnB condo by a Chinese Malay and then served dinner in Little India with strong Indian accents and lots of cute head wobbling.

This is Malaysia, a melting pot of these strong cultures merged into one. This photo of 3 of our friends in Kuching nicely sums up this very ethnically diverse country: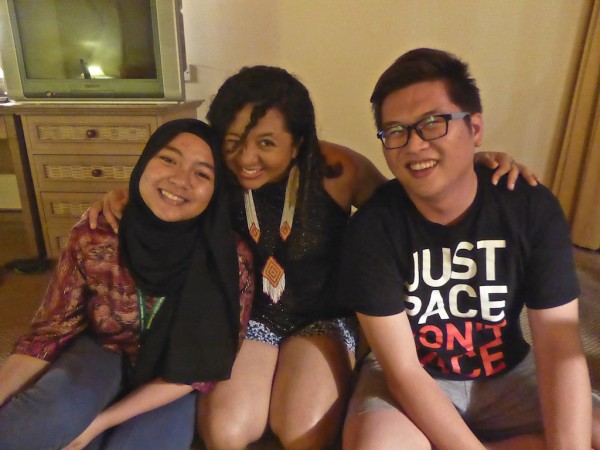 #3

A nation obsessed with food!

As foodies, this is one of our favourite interesting facts about Malaysia.

If you dare to (accidentally!) post a photo online describing Assam Laksa as having coconut milk, god help you! If you describe the type of noodles used in a Mee Kolok wrongly…look out! If you think you've found THE place to get THE best nasi lemak, think again, there's a better place, and millions of awesome Malaysians will be quick to advise you…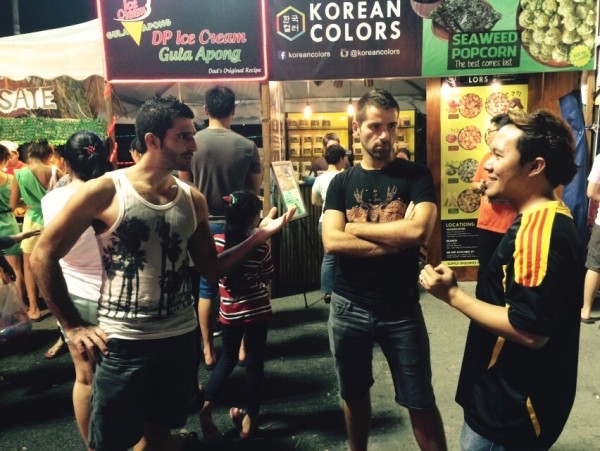 The Malaysians are the most passionate and opinionated people we've ever met about food and we love this about them! Why else do you think we spent 3 months here?
The obsession with food is quite serious. There's at least 5 meals in a day …breakfast…lunch…tea…dinner…supper…!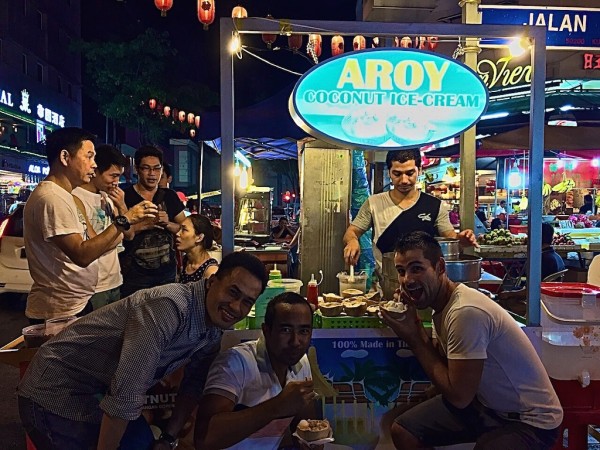 #4

Durian fruit: the unofficial King of Malaysia!

Durian is the marmite of Asia, loved or hated by all and nicknamed The King of the Fruits. It is also the most, er, potent of our interesting facts about Malaysia.

Durian has a very strong smell and flavour. So strong, it's usually banned in hotels and metros across Asia (such as in Singapore and Bangkok).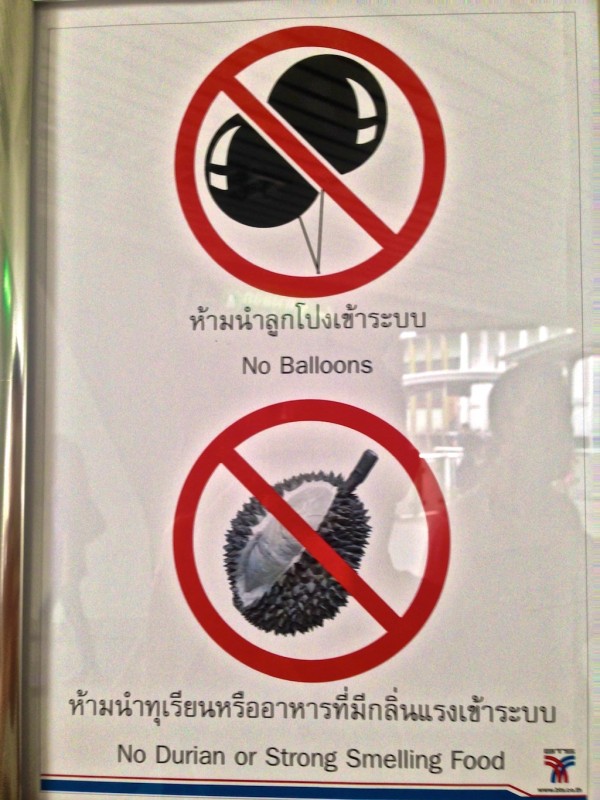 In Malaysia, The King is passionately worshipped and is serious business. There are many different types, like D24, Musang King, Udang Merah (meaning Red Prawn) and Susu (which means milk).
You can also make treats like durian ice cream, durian cheesecake and durian crème brulee. We tried durian puffs at the Kuching Food Festival in Sarawak with our friend Khairool.
Stefan quite liked them, but Sebastien kept his distance:
#5

Mangosteen: the Queen of the Fruits

Mangosteen is another tropical popular fruit commonly found in Malaysia. She's nicknamed the Queen of the Fruits because of the cooling effect she has when eaten, which helps counteract the hot effects caused by the King.

When Stefan discovered this cute nickname for Mangosteens, it instantly became his favourite fruit and therefore had to be featured in our 10 interesting facts about Malaysia.

Spot the Queen of the Fruits now: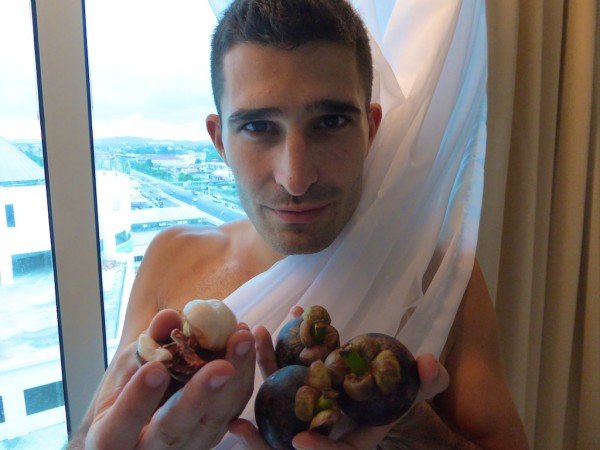 #6

Orang-utans: man of the Jungle

Orang-utans are native to the island of Borneo. In Malay, orang-utan means "person of the forest".

We saw orang-utans in the wild at the Kinabatangan River and amazed at how human-like they are: 98% of their DNA is the same as humans.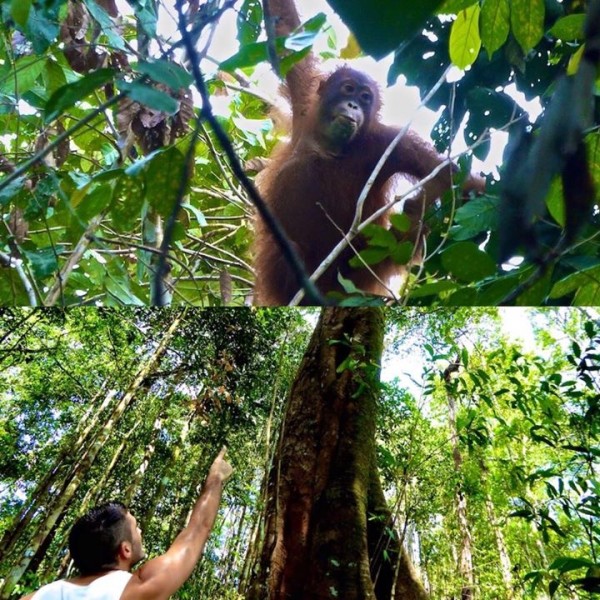 Unfortunately, orang-utans are an endangered species, mainly because of severe deforestation and logging to the rainforest caused by the huge demands of the palm oil industry.
You can also see the orang-utans in rehabilitation centres across Malaysia, such as the excellent Semenggoh Wildlife Centre near Kuching, established in 1975 as a sanctuary for injured and orphaned orang-utans.
At Semenggoh we got quite close and personal with 44 years old Sakura and her 5 years old son.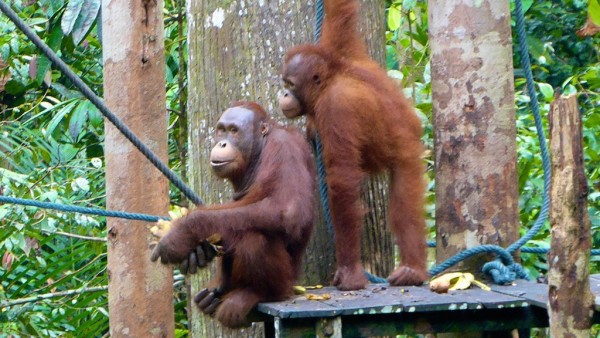 #7

James Brooke: a British raja!

Malaysia has a constitutional monarchy system, just like the UK. The King is referred to as the Yang di-Pertuan Agong and is the Supreme Head of State. But unlike the UK, the King is elected every 5 years.

The incumbent King is Abdul Halim Mu'adzam Shah, who is also the Sultan of the Kedah State.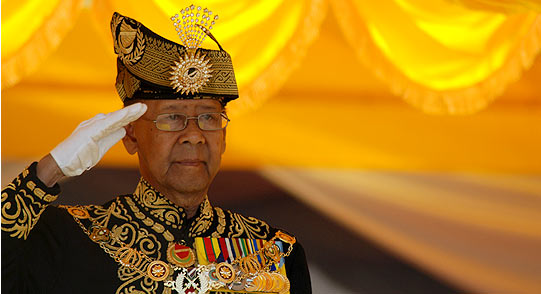 There are 13 states in Malaysia, each with their own Governor, Raja or Sultan acting as its Head of State. The Head of State (whether referred to as Raja, Sultan or Governor) must be male and a Muslim Malay.
But, in 1841, Sir James Brooke established and ruled The Kingdom of Sarawak on Borneo Island after gaining it from the Sultan of Brunei in exchange for fighting piracy and insurgency. Sir James Brooke subsequently became the Raja of Sarawak and started the era of the White Rajas, which continued through his nephew and grandnephew, until power was ceded to the UK in 1946.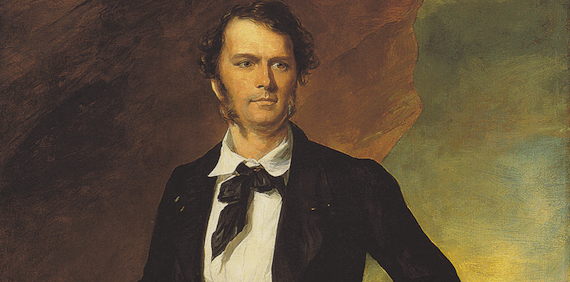 #8

Rasa sayang popular song

Rasa Sayang is THE popular Malay folk song you will hear throughout Malaysia and Indonesia. It means "loving feeling" and if you ever want to create an argument, tell a Malaysian that it originated in Indonesia (or vice versa). That will get the tongues wagging almost as much as a discussion about food or durian.

Rasa Sayeng followed us through Malaysia, as it was performed at parties, festivals and even by us when we were featured on the Malaysian TraXXFM morning radio show.

One of our favourite Rasa Sayeng moments was at the Rainforest World Music Festival in Kuching when the Kenwy Yangqing ensemble from Sarawak got the crowd going with this cool version of the song:
#9

Malaysian celebrities

Malaysia punches its weight when it comes to famous celebrities.

Michelle Yeoh is originally from Ipoh and a famous Hollywood actress in classics like Crouching Tiger Hidden Dragon, the Bond girl in Tomorrow Never Dies, The Lady and Memoirs of a Geisha.

She's so famous in Malaysia that in 2001, she was granted the title Dato' (the equivalent to being knighted in the UK) and referred to formally as Dato' Michelle Yeoh.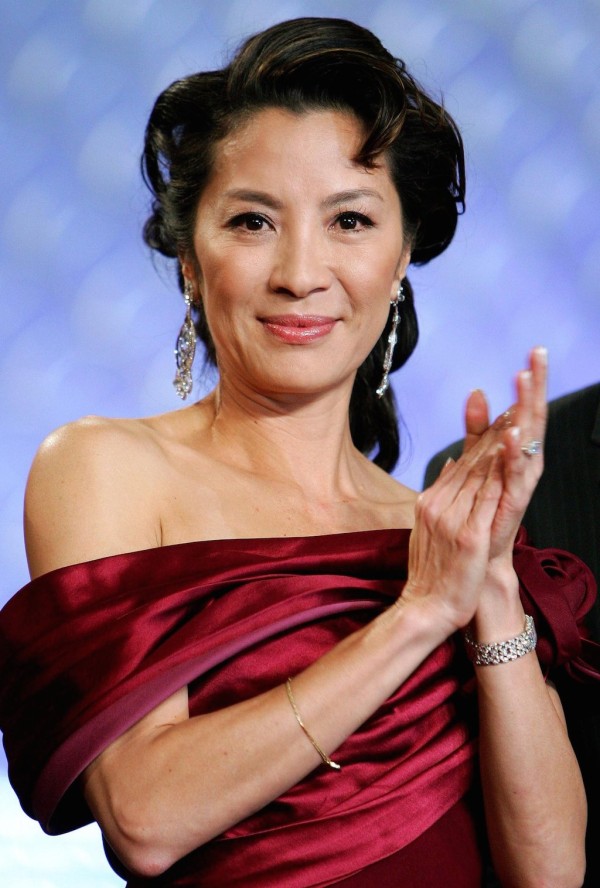 Jimmy Choo is another very famous Malaysian with a Dato' title. Almost every episode of Sex in the City featured one of his famous pair of shoes.
Choo was born in Penang to a family of shoemakers, so as we ate our way through Penang, we noticed lots of Jimmy Choo inspired street art dotted around the city: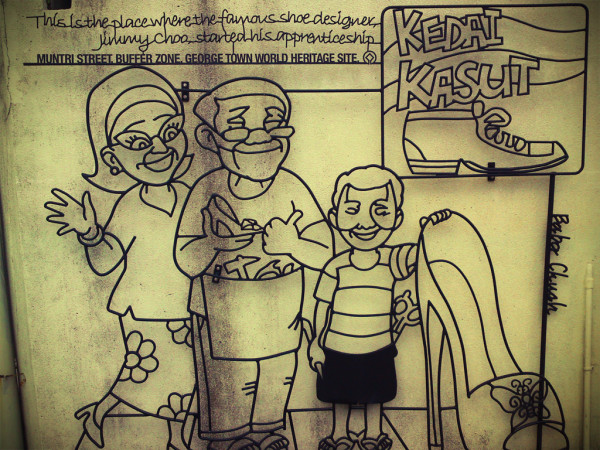 Our final famous Malaysian to mention is Datuk Dr Sheikh Muszaphar Shukor, who was the first Malaysian astronaut to go into outer space in 2007 and the first Muslim to observe Ramadan while in space.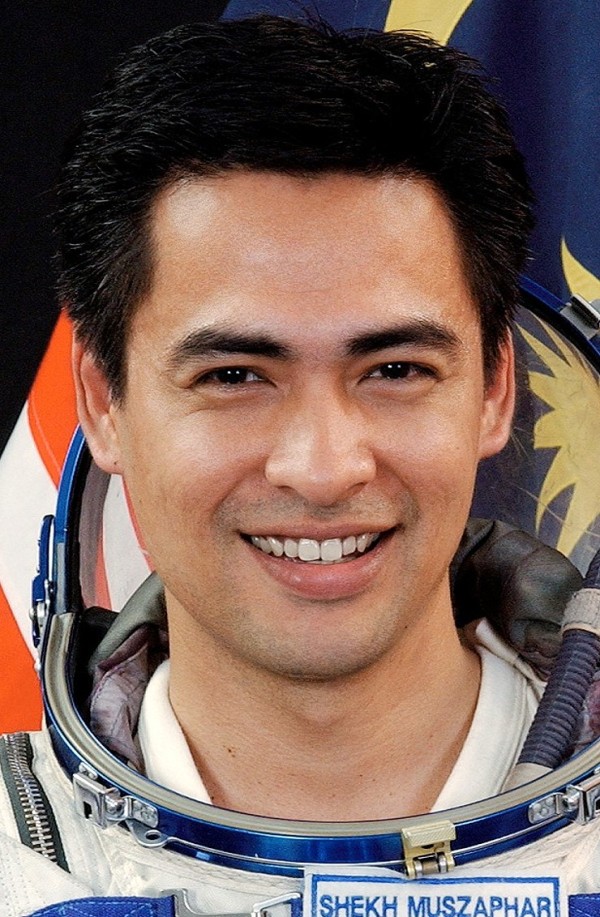 #10

Petronas towers tallest twin buildings in the world

The famous and iconic Petronas Towers in Kuala Lumpur are the world's tallest twin buildings at 452m (1,483 ft) high.

The Petronas Towers used to be the world's tallest building(s) when built in 1998. However, from 2004, a skyscraper boom took place and taller buildings were built in UAE, China, Saudi Arabia, USA, Taiwan and Hong Kong.

The 2 buildings are joined by a sky bridge at level 41, which is 170m (558 feet) high and home to Petronas, the national oil company.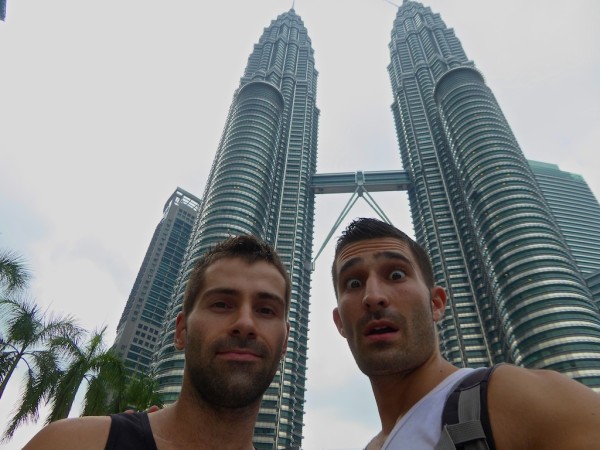 For more about our adventures through Malaysia, please check out our Malaysia travel video:
OUR FAVOURITE TRAVEL TIPS
⭐️ TRAVEL INSURANCE — We recommend you always take out travel insurance before your next vacation. What happens if you suffer from illness, injury, theft or a cancellation? With travel insurance, you can have peace of mind and not worry. We love World Nomads travel insurance and have been using it for years. Their comprehensive coverage is second to none and their online claims process is very user friendly.
⭐️ SAFETY & SECURITY — All travelers can sometimes encounter danger when traveling. CloseCircle is your "virtual body guard" mobile app which provides security alerts and support wherever you are in the world. They have a 24/7 emergency response team monitoring their users who will contact you immediately if the SOS swipe button is activated. Support can include anything from practical advice, to free evacuation from areas with extreme weather or security risks. You can read more about CloseCircle in our article about how to stay safe whilst traveling.
⭐️ ONLINE ANONYMITY — A VPN (Virtual Private Network) is a must in many countries: it allows you to surf anonymously and maintain your privacy whilst traveling. You'll particularly need it in countries where dating apps are blocked by the government. We recommend ExpressVPN, a reliable and cost effective service which we used and loved during our travels.
⭐️ HOTELS or APARTMENTS — When we plan a trip, we always look for the best hotel deals. We love Booking.com because not only do they have a comprehensive listing of accommodation options, they also offer the best prices. Added bonus: they provide 24/7 support and free cancellation for most listings.
⭐️ SIGHTSEEING and ADVENTURES — When we travel somewhere, we like to seek out the best experiences, whether it is cooking with locals in Bangkok, hiking on a glacier in Patagonia, or going on a wildlife safari in Sri Lanka. Our favorite place to look is GetYourGuide because they have over 30,000 highly rated activities, a user-friendly booking process with free cancellation and a 24 hour customer support.
This article contains affiliate links. If you click on them, we may receive compensation which keeps our website alive and helps us bring you to more destinations.
IF YOU ENJOYED READING PLEASE PIN ME: