TERMS OF USE: There is a chance that some of the content on this page has changed since it was last updated. By reading this article, you consent to our Terms of Use and Disclaimer. Happy Travels!
DISCLOSURE: Some of our posts may contain affiliate links which we may receive a commission if you choose to book something through one of our links.
This is our gay travel guide to the Yaeyama Islands in Japan, including the best gay friendly places to stay, eat, drink and more.
The Yaeyama islands make up the southernmost inhabited archipelago of Japan, some 2,000 kilometres (1,242 miles) from Tokyo. This group of untouched islands offer a total change of scenery in a subtropical climate.
We first heard about it amongst the diving community, who raved about the stunning coral reefs around the Yaeyama Islands, which put it straight to the top of our bucket list.
We loved our holiday to the Yaeyama Islands and can certainly attest to the world-class diving here. However, don't come here expecting a gay scene, as there is none! We recommend staying in Tokyo for that or even heading to Taiwan, which is not that far away. The Yaeyama Islands is a destination for gay travellers in Japan to come to unwind, whilst also experiencing the natural beauty of the Japanese jungle, unspoiled beaches and pristine reefs.
Following our trip, this is our gay travel guide to the Yaeyama islands featuring the best things to do and gay friendly hotels to stay that we tried out and felt welcome at as a gay couple.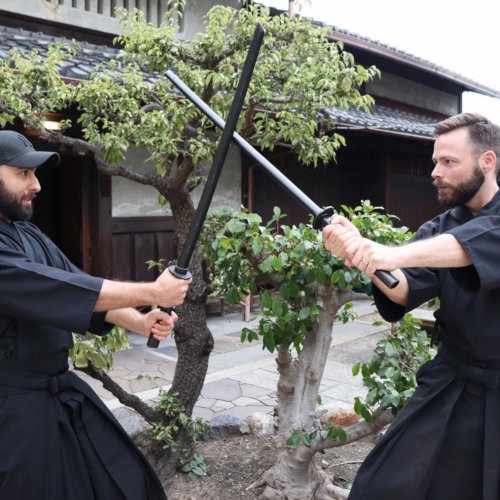 Experience Japan on a gay tour
Psst! Want in on a secret? Our friends at Out Adventures recently launched a super kawaii tour of Japan. On this all-gay foray, travelers will ride the Shinkansen bullet train between Osaka, Kyoto, and Tokyo. Highlights include a street food tour, samurai experience, a night in an authentic onsen, and an evening in Tokyo's gay district, Shinjuku Ni-chōme.
Where are the Yaeyama Islands?
The Yaeyama Islands are located in the southernmost inhabited archipelago of Japan. They are around 2,000 kilometres (1,242 miles) south of Tokyo, forming part of the Okinawa Prefecture.
This is the most remote part of Japan, offering a total change of scenery from the mainland in a subtropical climate.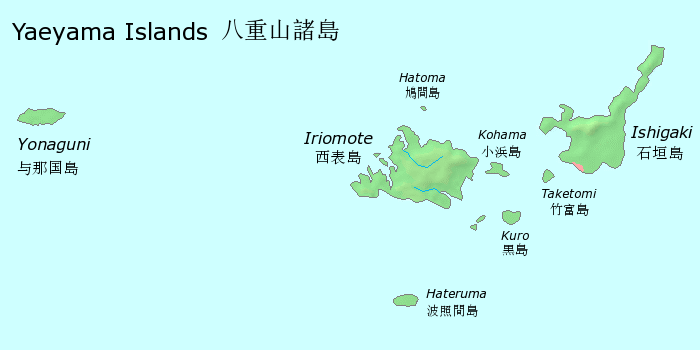 Which island should you stay at?
In order to maximise your time in the Yaeyama islands, we advise spreading your stay between Ishigaki island for the first few days, then Iriomote for the remaining period so you can explore the surrounding rainforest. Taketomi, most visit as part of a day trip, but depending on how long you plan to stay in the Yaeyama islands, you can also stay here overnight.
Ishigaki is the most populated island of the archipelago and the transport hub, with daily flights to/from Kyoto and Tokyo airports.
Iriomote is one of the largest islands, but least populated, with only 2,000 inhabitants. With 90% covered in dense jungle and mangrove swamps, Iriomote is an adventure sanctuary.
Taketomi is one of the smaller islands, just 1km long, with stunning white sandy beaches and at its centre, a village which has maintained its traditional charm from the Ryukyu kingdom.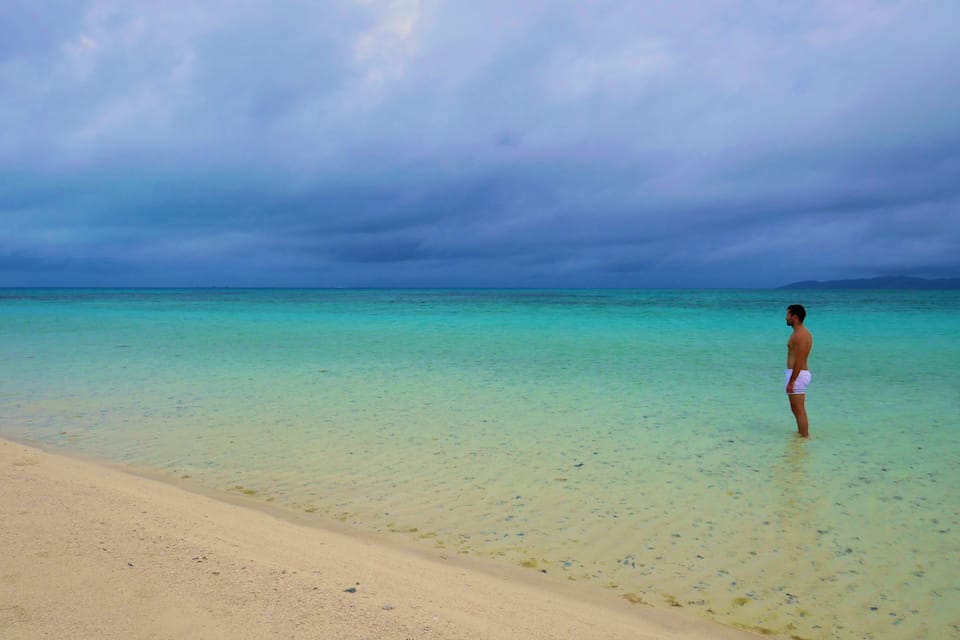 Gay friendly hotels in the Yaeyama islands
Ishigaki is the main island most tourists base themselves on because it is the most developed and the main transport hub into and out of the Yaeyama islands. As a result, it is more crowded but will have a greater variety of cultural activities, like the Yaima Cultural Village and, of course, more dining options.
Iriomote, on the other hand, is more remote, peaceful, with fewer tourists. Most come here as a day trip from Ishigaki and leave.
Where you choose to base yourself comes down to whether you prefer being close to all the action or away from it all, closer to nature. We chose to split our time between the two to get the most out of each island.
01
ANA InterContinental Ishigaki Resort
Ishigaki Island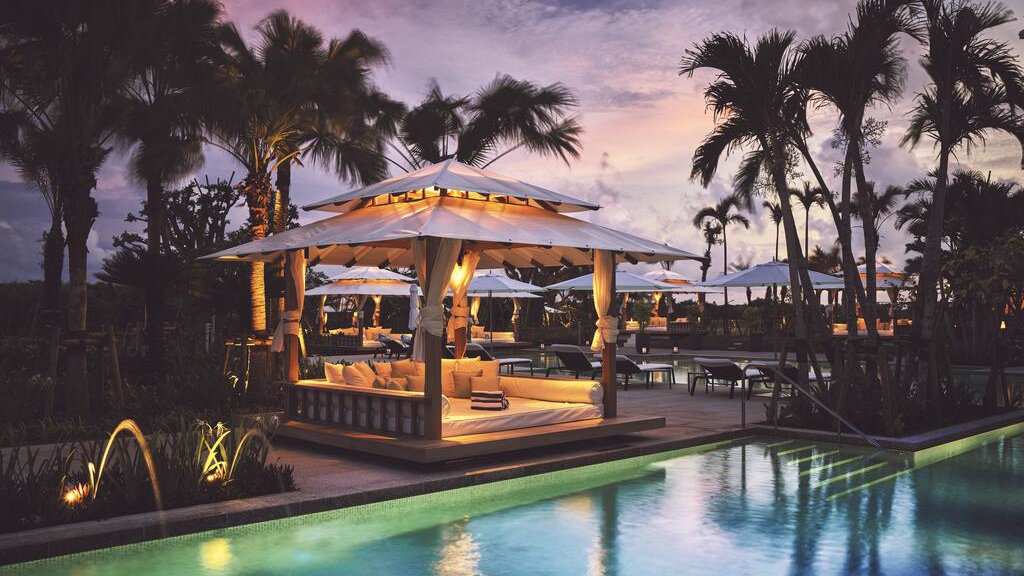 In a nutshell
---
Beautiful and romantic resort
Multiple swimming pools and direct beach access
Six different dining options including a beach restaurant and swim-up bar
Gorgeous rooms and suites with lovely views
The ANA InterContinental Ishigaki Resort is simply stunning. It's so gorg that it's become super popular with gay honeymooners. We particularly loved the fact that it has direct access to the beautiful Maezato beach.
As well as beach access the Ishigaki Resort has a huge outdoor pool, with luxurious cabanas to relax in, along with an indoor pool and a hot tub. There's also an excellent fitness centre and a spa/onsen for that all-important holiday massage splurge.
There are six different, amazing places to eat while you're staying here, from sushi to teppanyaki, Chinese, a deli, and a buffet. There's a swim-up bar at the outdoor pool as well as a beachside restaurant, so you can enjoy cocktails and light snacks beside the water. Note that if you are an IHG loyalty member, you get 20% off all food and drink.
All rooms at the InterContinental Ishigaki Resort have views of either the ocean or the lush gardens. The rooms are spacious and comfortable, plus if you get one with a private balcony, get ready for super romantic sunsets in private. If you really want to splurge, we recommend staying in the Club InterContinental Ocean Blue Suite – private Jacuzzi bath on your private balcony…just sayin'!
Prices at the ANA InterContinental Ishigaki Resort start from $230 per night:
---
STAY WITH A GAY LOCAL
Misterb&b is the Airbnb equivalent for the LGBTQ community. Unlike on Airbnb, you know your host is gay, voiding any nasty surprises when you check-in. It is also a great way to meet gay locals and discover the underground gay scene. Click below to get 10 € (or $10) off our first booking.
02
Ishigaki Seaside Hotel
Ishigaki Island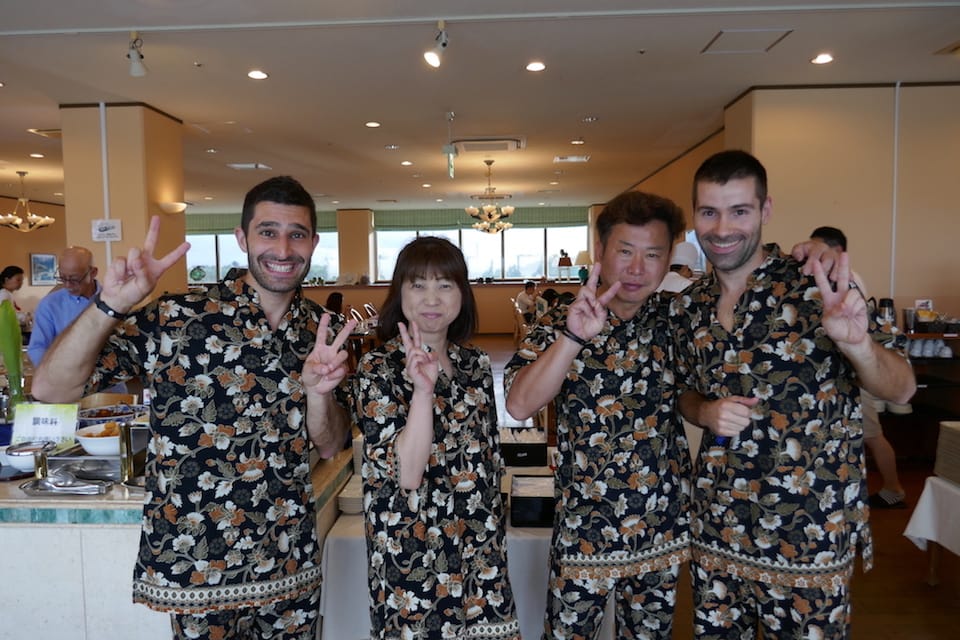 In a nutshell
---
Affordable beach-side hotel
Lots of activities and equipment hire for beach fun
Romantic bungalows with Jacuzzis
Outdoor swimming pool and on-site restaurant
The Ishigaki Seaside Hotel is an affordable gay friendly hotel on Ishigaki Island, close to Kabira Bay and with direct access to Sukuji Beach.
If you're into jet-skiing, snorkelling and other watery activities then this is an excellent choice, as there are plenty of tours or excursions you can book, as well as equipment rental available from the hotel. There's also an outdoor swimming pool if you prefer to swim or just relax without sand getting everywhere – is there anything worse?!
Guests can choose to stay in western-style rooms or private one-bedroom bungalows. These bungalows have Jacuzzis on their private terrace, making it super romantic for couples and an all-round winner for us! The rooms in the main building all have sea-facing views – this is a massive highlight because they are west facing, so expect some stunning #sunsetporn.
Mora Mora Restaurant provides yummy western and Japanese buffet food, along with a chocolate fountain! In summer there's also a 'cook-your-own' BBQ beside the pool with plenty of seafood and meat.
Our main highlight from the Ishigaki Seaside Hotel, however, was the tres chic matching pyjamas they offer all guests!
Prices at The Ishigaki Seaside Hotel start from $200 per night:
---
03
Jungle Hotel Painu Maya
Iriomote Island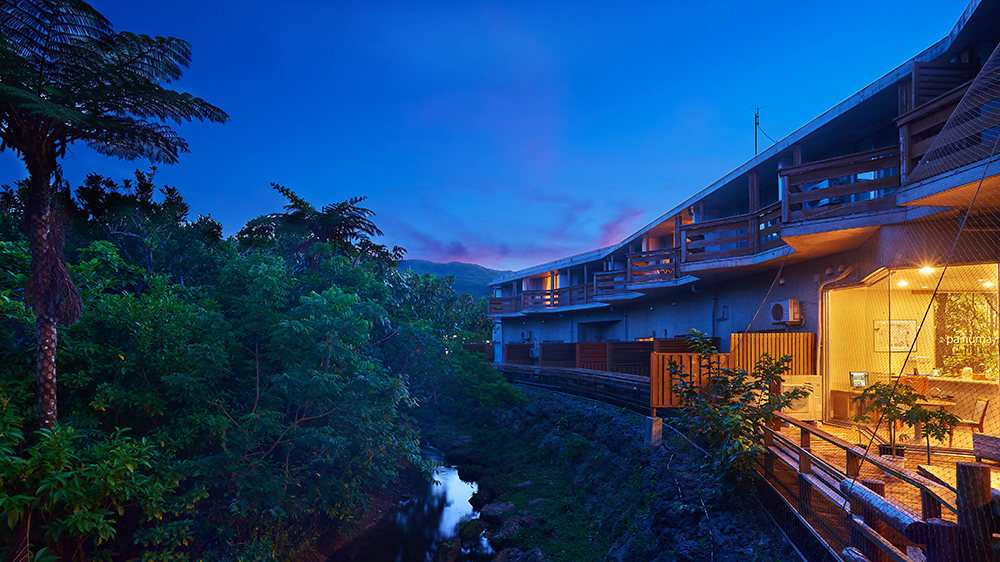 In a nutshell
---
Secluded hotel in the jungle
Japanese onsen on-site plus outdoor swimming pool
Lots of fun jungle activities available
Eco-friendly initiatives and on-site restaurant using local ingredients
Jungle Hotel Painu Maya is another hidden gem but this one is in the middle of the jungle on Iriomote Island!
It's remote, so don't come expecting the fastest WiFi, ATMs or variety of dining options. There's just one place to eat… but it's all part of the joy of being immersed in nature and away from everything else.
All rooms feature private balconies looking out into the jungle foliage, where you might spot Iriomote cats or owls at night and will definitely hear plenty of birdsong during the day.
Facilities include an indoor and outdoor onsen as well as an outdoor swimming pool. There's a short path through the jungle to the beach as well. Being this close to nature is a very special experience, made even more so by the Painumaya Adventure Park right next door, where you can take part in trekking tours, kayaking expeditions and more jungle activities.
The Jungle Hotel Painu Maya is also committed to preserving the natural environment of Iriomote Island, so they don't provide any disposable toiletries in the bathrooms. Their on-site restaurant serves both western and Japanese dishes, with an emphasis on local ingredients.
Prices at Jungle Hotel Painu Maya start from $170 per night:
---
04
Hoshino Resorts Iriomote Hotel
Iriomote Island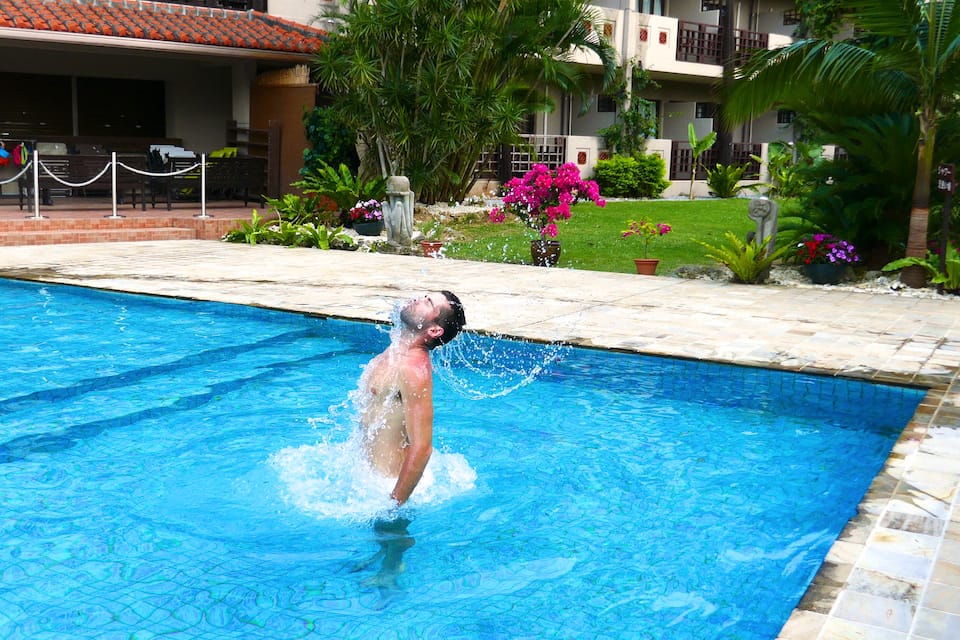 In a nutshell
---
Luxurious beach-side resort
Water and jungle activities available
Outdoor swimming pool, hot tub and spa
Delicious restaurant and a 'lounge in the woods'
Hoshino Resorts Iriomote Hotel has a pristine, rubbish free beach where they do morning yoga classes. This is where celebrities are more likely to stay if visiting the island; we even spotted a film crew during our stay here!
This is a gorgeous luxury resort which combines beach time with exciting jungle activities. Along with morning yoga on the beach, guests can also take part in stand-up paddle boarding at sunset or night-time kayaking to see the stars. Other jungle excursions and water activities can also be organized, including a leisurely cruise on the Nakara River.
Rooms are spacious and airy, with romantic day-beds for relaxing while enjoying the views from the private balcony. All the rooms also have spacious bathrooms with separate bathtubs and toilets. There's an on-site restaurant for delicious breakfast and dinner buffets, as well as an adorable 'lounge in the woods' that's like a cafe within a treehouse!
If you want to relax in the water without any sand, then there's also a lovely outdoor swimming pool and hot tub, surrounded by beautiful Bougainvillea. For the ultimate in relaxation and pampering, the Iriomote Spa provides divine full-body treatments.
Prices at Hoshino Resorts Iriomote Hotel start from $160 per night:
---
Things to do in the Yaeyama Islands
As adventure travelers, we were in paradise in the Yaeyama Islands. There is so much to do here from jungle trekking, diving, snorkeling, and good old-fashioned beach relaxation! We set out some of our favorites below to get you started and inspire your own Yaeyama Bucket List:
Diving and snorkeling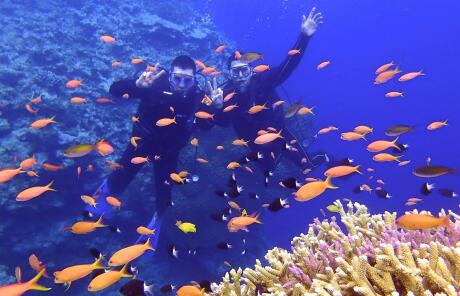 ---
Exploring Ishigaki Island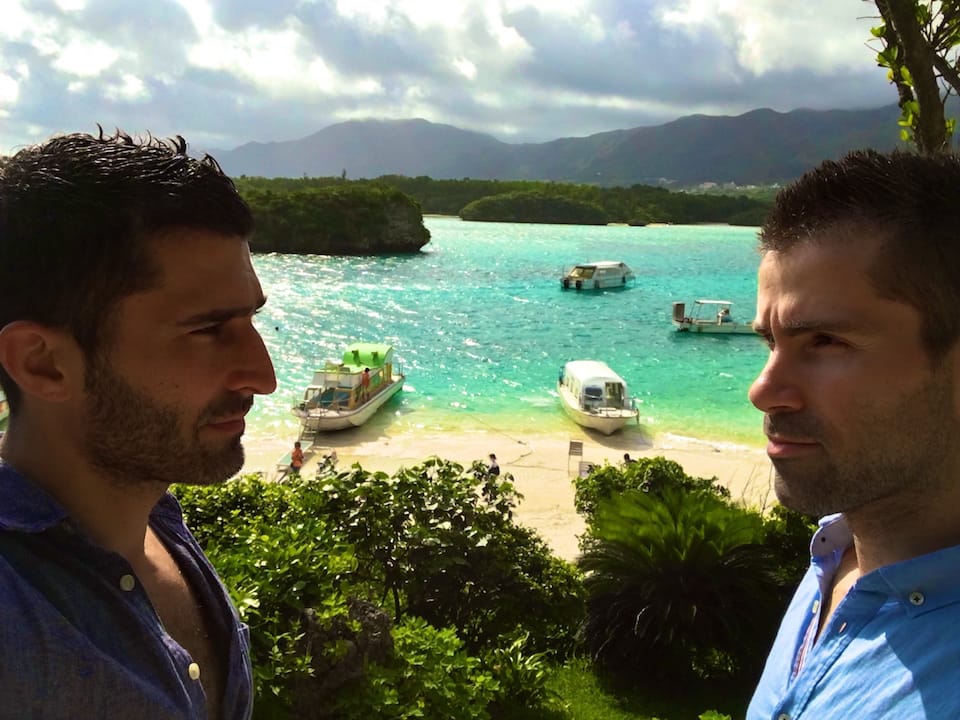 Our favorite parts included Kabira Bay, which attracts thousands of tourists every year who come to marvel at the turquoise waters promised by the guide books and (ahem!) blog posts you read online. You can also spend half a day at the Yaima Cultural Village, experiencing the local Ryukyu culture, with dances and performances showcasing the music.
---
Taketomi Island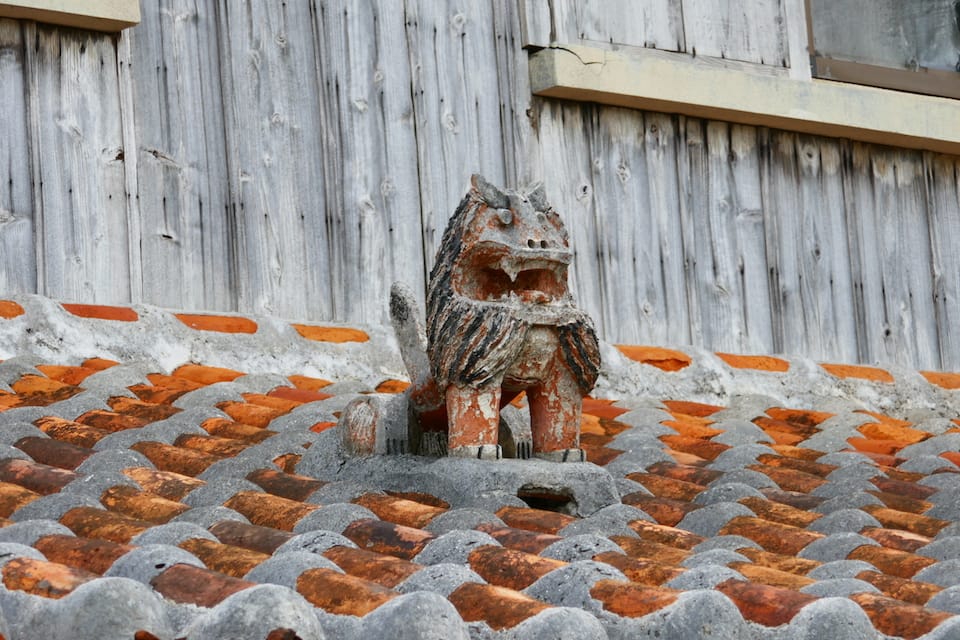 Taketomi is a tiny inhabited island, just a few miles southwest of Ishigaki. There are frequent ferries from Ishigaki, which only take 10-15 minutes so it's perfect for a fun day trip. The village of Taketomi is crying out to be photographed, with traditional Ryukyu red-tiled one-story houses down the narrow lanes, each lined with white coral walls and the roofs decorated with traditional shiisaa good luck figurines.
---
Explore Iriomote Island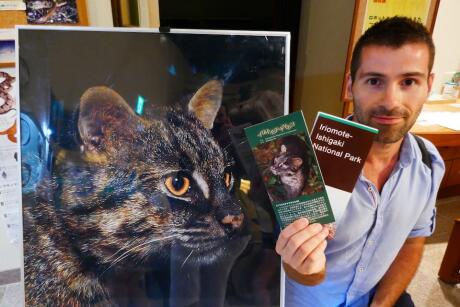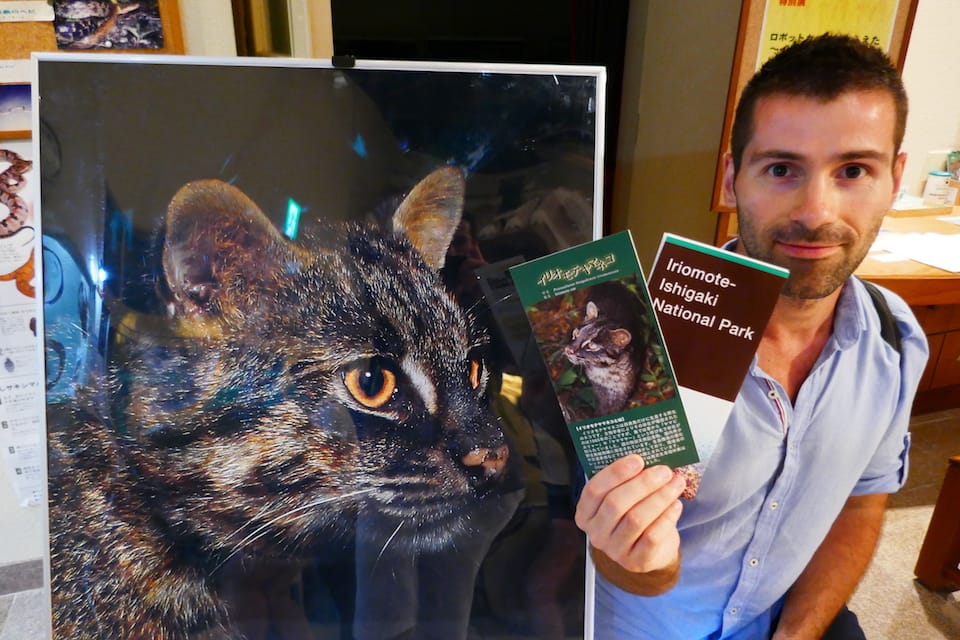 Iriomote is Japan's jungle island and THE place to come for those seeking adventure. There's more nature than people spread across this large island as well as an abundance of wildlife ranging from wild boars to the elusive Iriomote cat. In order to get the most out of your time on Iriomote, we recommend doing a tour with a reputable company like Iriomote Kayak Tour Service who have friendly and attentive English speaking guides.
---
Plan your trip
We've put together some handy hints and tips to help you plan your own trip to the Yaeyama Islands. Read on to find out everything the gay traveller should know before they go.
Travel insurance: Make sure you get travel insurance before your trip to the Yaeyama Islands because you never know when you might run into trouble, whether that's from illness, theft or even just flight cancellations. We have been using Heymondo Travel Insurance for ages and can't recommend them highly enough. They provide comprehensive cover and it's easy to make a claim online when you need to.
---
How to get there: To get to the Yaeyama Islands you can fly directly from Tokyo, Osaka, Nagoya, Naha, Miyako, Yonaguni and (seasonally) Fukuoka to the airport on Ishigaki Island. From there you can use ferries to reach the other islands, while there are also flights to Yonaguni Island from Ishigaki. The Ishigaki Airport is about 30 minutes out of the city, which you can reach via bus or taxi. Some hotels also offer a shuttle service so make sure you check with where you are staying.
---
Visa requirements: Citizens of 68 countries (including the USA, UK, Canada, Australia and most EU countries) coming to Japan for tourist reasons don't need a visa to enter. You will need your passport and proof of onward travel though. Make sure you check your visa requirements before organizing your trip to the Yaeyama Islands.
---
Getting around: There are ferry terminals connecting the islands, most take between 30 – 60 minutes and depart at least twice a day. Each of the islands have very few roads, sometimes with one bus line or bicycle rental to get around. Check out this guide for more details on getting around within all the islands.
---
Power Plugs: Japan uses the same types of power plugs as China, North America and Central America. If you are travelling to the Yaeyama Islands from a country not in those regions then you will need to bring a travel adaptor with you to use any electronic equipment.
---
Vaccinations: You won't usually need any specific vaccines before travelling to Japan, apart from being up to date on routine vaccines such as measles, etc. If you are planning to visit rural or more remote areas, like the Yaeyama Islands, then you may also need to be vaccinated for Japanese Encephalitis, hepatitis A and/or hepatitis B. Make sure you always check current advice and speak with your doctor before making travel plans.
---
Currency: The currency used in the Yaeyama Islands, and the rest of Japan, is the Japanese yen, abbreviated to JPY and using the symbol ¥. $1 converts to around ¥110, £1 converts to about ¥150, while €1 is worth about ¥122.
---
Tipping culture: Japanese people generally believe that good service should be the standard, so tipping is not customary in the Yaeyama Islands or other parts of the country. You may tip if you really want to but do not be surprised or offended if it is refused. Also, never just give cash from your wallet or purse, make sure you put it in an envelope first and then hand it to the person with both hands.
---
Internet access: Free WiFi is usually offered in hotels, airports, train stations, restaurants and cafes in Japan, but not everywhere. Paid WiFi hotspots are more common, but in more remote places it may not be too reliable. If you know you will be needing to use a lot of internet during your time on the Yaeyama Islands then you may like to rent your own portable WiFi device during your trip. We've written a detailed guide on renting pocket WiFi in Japan here if you want more information.
---
Online privacy: While Japan is relatively progressive by Asian standards, you still may like to keep your online history private, especially if you plan to use gay dating apps like Grindr or Scruff. We recommend using a VPN when you travel so you can keep your internet access secure and private.
---
Accommodation: We always use Booking.com to find accommodation with the best prices, including for the Yaeyama Islands. Their system is easy to use plus they offer free cancellation on many properties. The 24/7 customer support is also excellent.
---
Sightseeing and adventure: GetYourGuide is another great company we love, with so many fun activities to choose from in locations around the world, including Japan! The online booking process is very simple and they also have fantastic 24/7 customer support.
---
When to visit: The Yaeyama Islands fall into a tropical rainforest climate, so it's warm even in winter, although maybe not hot enough for sunbathing and swimming. Spring is probably the best time to visit, it's warm but not as hot, humid or busy as the peak summer season. Avoid visiting in September when the area sees a lot of typhoons.
---
---
Like this post? Pin it