TERMS OF USE: There is a chance that some of the content on this page has changed since it was last updated. By reading this article, you consent to our Terms of Use and Disclaimer. Happy Travels!
DISCLOSURE: Some of our posts may contain affiliate links which we may receive a commission if you choose to book something through one of our links.
We celebrate our 20 favorite best international gay Instagrammers ranging from travel, gay relationships, families, fashion, and more.
Instagram is one of our favorite sources of inspiration for pretty much everything! As a gay couple, we love seeing how other LGBTQ couples interact whether it's on their holiday, with their fashion sense, their children, how they cook together, or just awwww-ing over some of their day-to-day images.
We're fortunate to have a very active and engaged LGBTQ community on Instagram from all around the world.
We rate Instagram as one of our favorite travel apps, not only to inspire ideas for the next thirst trap but as a way to connect with other queer travelers. We've made some terrific lifelong travel friends over Instagram with who we meet up again and again.
In this article, we celebrate our 20 favorite best international gay Instagrammers and influencers that we think you should check out and follow right away! For more inspiration, make sure you also check out our guide to the best gay travel bloggers and best gay Tik Tok accounts.
DON'T MISS OUT!
Join our newsletter
Subscribe now to receive our latest stories, in-depth gay travel guides, savvy planning tips, and exclusive discounts on gay tours.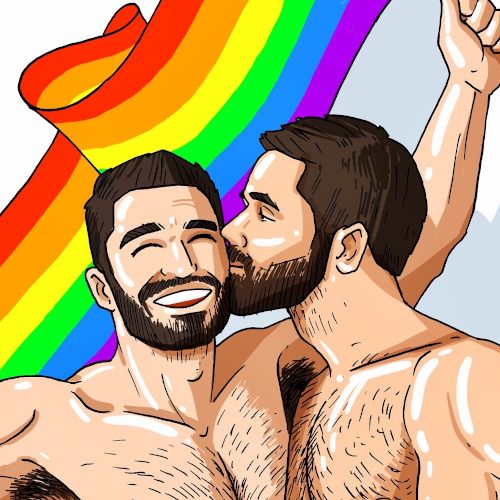 What makes a good gay Instagrammer?
When going through the list of many wonderful LGBTQ influencers on Instagram, there are several factors we look at beyond the headline number of followers:
Engagement: how well connected is that Instagram influencer with their following and community? We think this is the most important factor to ascertain how influential someone is. A good Instagrammer will be active online and work to gain the trust of their followers.
Inspiring: how much does this Instagram influencer inspire us and make us want to "join in" their lifestyle? Here we look at the quality of the photos and the use of captions. They need to produce top-notch content to qualify as a great Instagrammer. Humor, wit, or anything that makes us smile is a massive added bonus!
Unique and distinctive: the final factor we look at is asking the question – "what makes this influencer unique in our LGBTQ community?" We have so much love and respect for queer influencers that use their platform to help bring awareness to LGBTQ issues.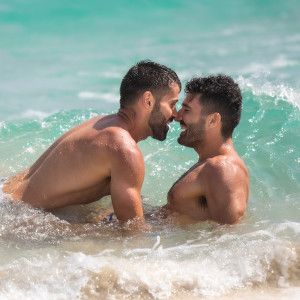 Are you following us yet?
Our Instagram aims to inspire and show LGBTQ travelers that they can visit more places in the world than they thought possible. Together we've been traveling the world with Pride since 2009 from trekking the Himalayas in Nepal, swimming with sea lions in the Galapagos Islands, traveling on the Tran Siberian railway, and more. We are very proud that we have been voted as the Gaycities' top gay travel Instagrammer for the past 3 years.
20. OriolPamies – Gay activist & travel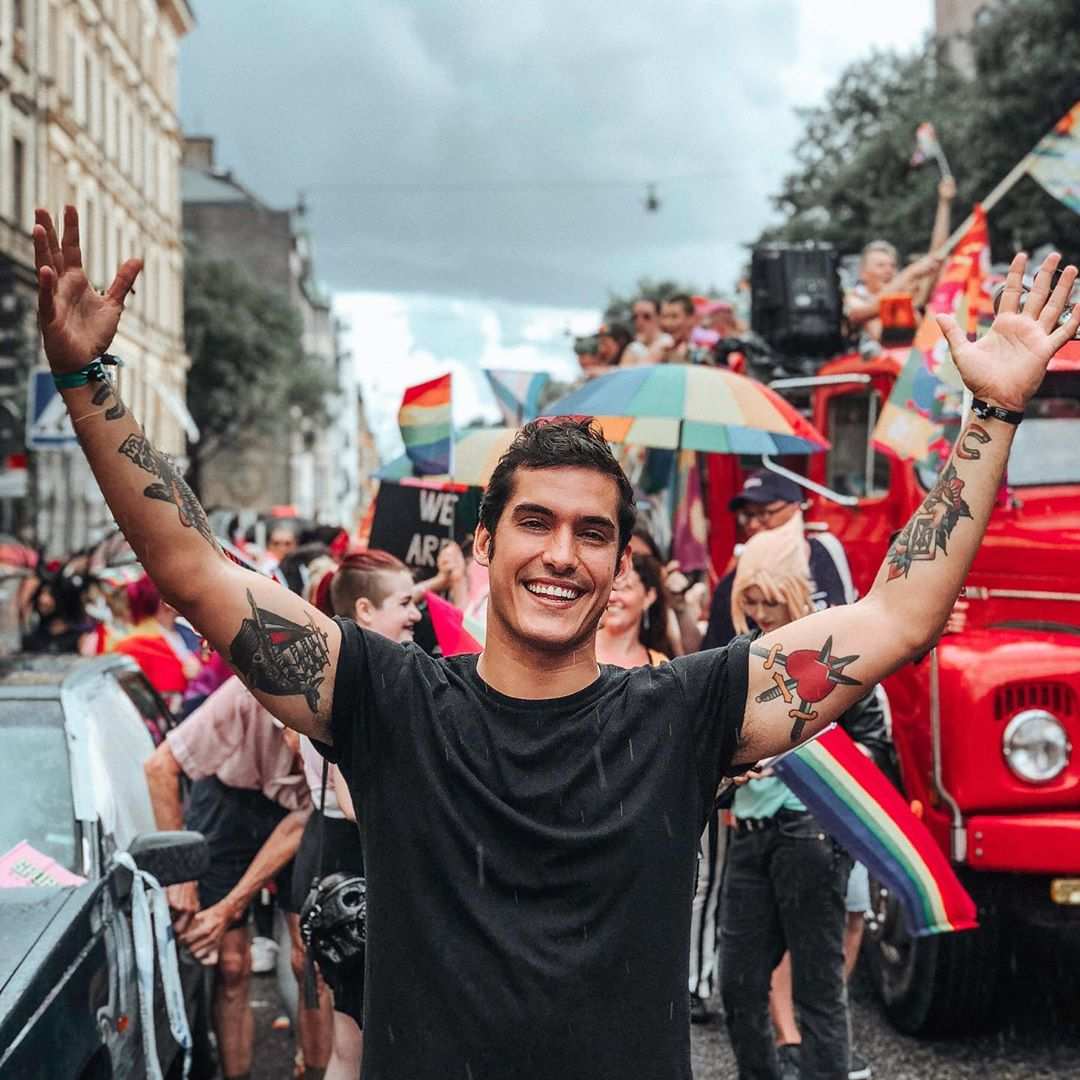 Oriol is a Spanish travel influencer who is also an activist and CEO of the Queer Destinations travel agency. Oriol posts inspirational and captivating LGBTQ photos and stories which we love following.
Oriol spent most of his adolescent years studying at an Opus Dei school but left when he started to question his attraction to men. He is a strong advocate of the October 11th National Coming Out Day and has published a book in Spanish about his coming out story called, "Ahora que ya lo saves".
Oriol is known for co-founding the LGBTQ social network app, Moovz and he sits on the board of the influential IGLTA Travel Association.
19. DadnDaddies – LGBTQ family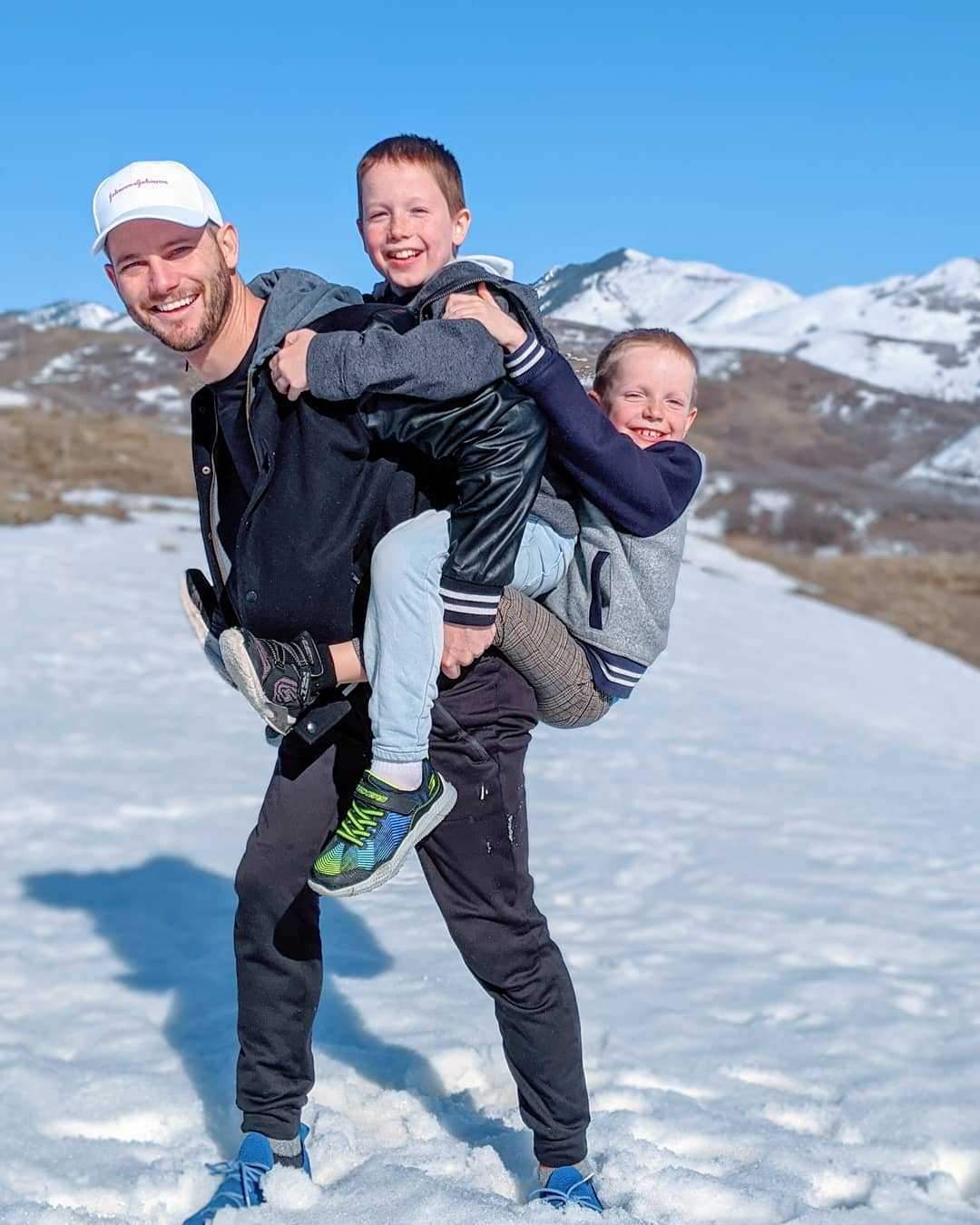 Devon is a super handsome sassy single gay dad with 2 adorable children based in Salt Lake City. He has beautiful posts about his life as a single parent which are full of positive energy – as well as the odd cheeky thirst trap!
Devon aims to share the goodness, humour and humanity in all families.
His posts and stories always make us smile. His interaction with his children is infectious!
Devon also has a YouTube channel where he posts videos about single parenting, how he came out to his children, and how he became a dad. He also does Q&A videos which we think are a vital resource for wannabe gay dads.
18. AsianMapleLeaf – Gay travel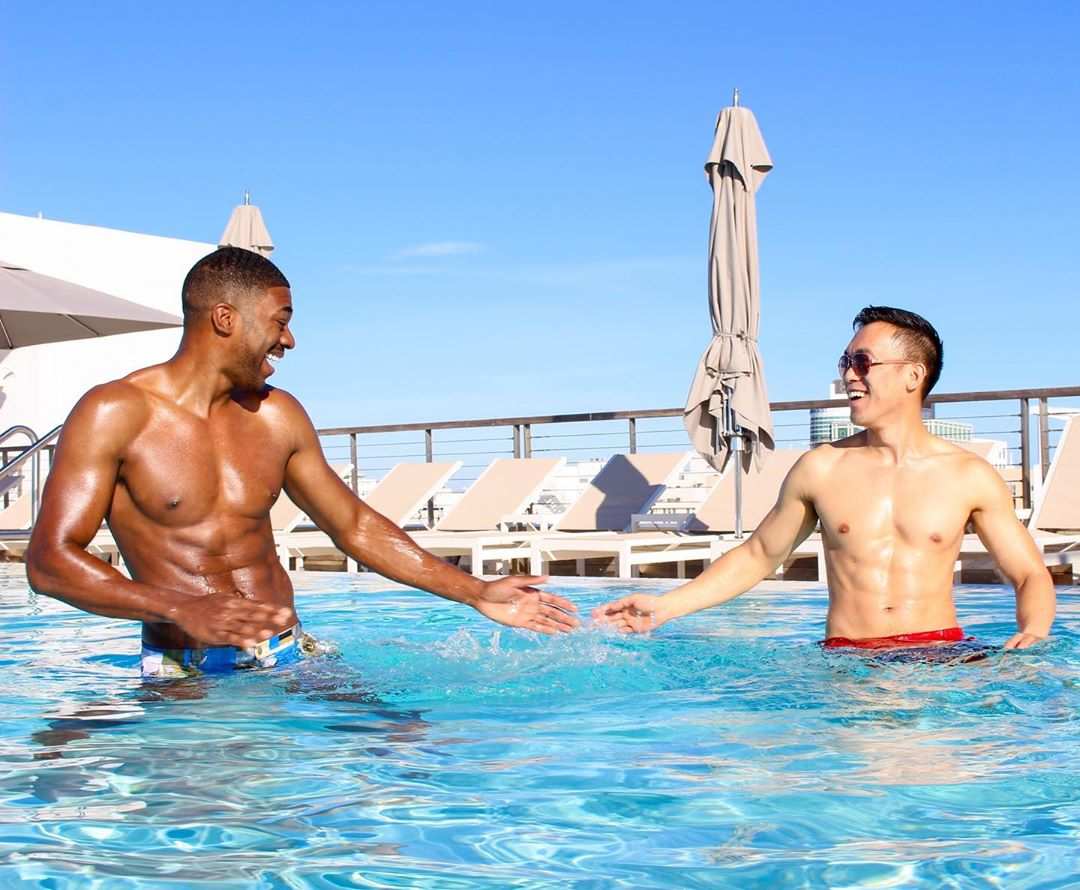 Barry is a gorgeous Canadian block from Toronto based in New York.
He has some of the best inspirational travel moments in his feed, and his Insta stories beautifully complement this. He also has inspiring posts with his handsome boyfriend, Teraj about what it's like for an interracial couple.
Barry fell in love with traveling the first time he flew to Hong Kong when he was a kid. Since then he has been exploring new destinations each year.
He posts about all the different foods he tries, his adventures living in New York, and his inspiring journey in self-discovery. Barry is also a stud who knows how to post a few thirsty pics!
Find out more about Barry in our interview with him about what gay life is like in Canada.
DON'T MISS OUT!
Join our newsletter
Subscribe now to receive in-depth FREE travel guides, along with inspiring stories, savvy planning tips, and exclusive discounts on gay tours.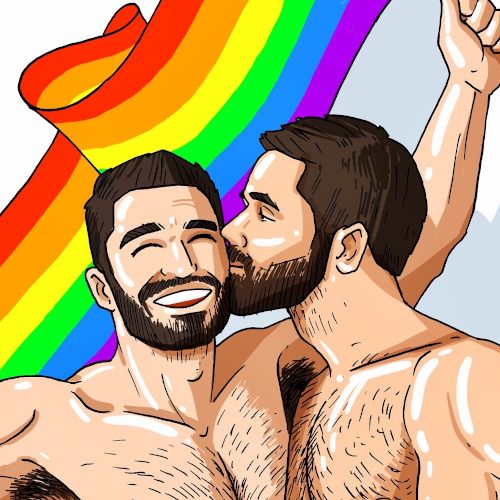 17. Krystian_Gabrielle – LGBTQ family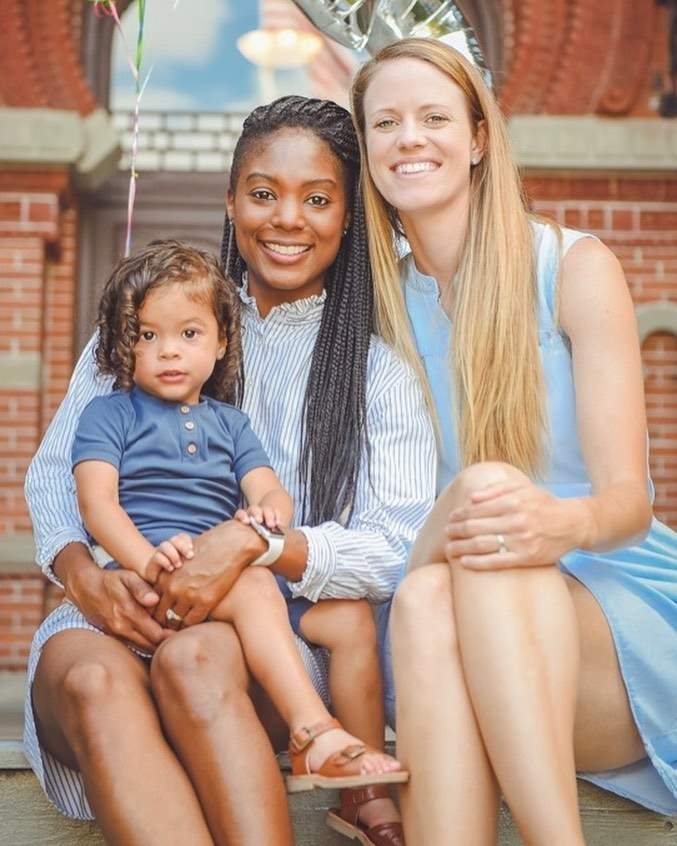 Krystian is a ridiculously cool mom!
She posts about her married life featuring her wife, Caitlyn, and their angel-faced, curly-haired son, Grey. They are based in the gay scene of Tampa in Florida, a city we know and love well.
We love following Krystian because as well as being so inspiring, her posts are thought-provoking, always challenging gender roles and toxic masculinity. She promotes the message that children should be able and encouraged to play freely without being constricted to society's norms, and the need to confront issues of toxic masculinity that reinforce negative male stereotypes, challenging and calling it out where possible.
In Krystian's own words – "Let's teach them to destroy stereotypes and show the world how beautiful toxic-free masculinity can be!" Preach Moma K – a big AMEN from us!
16. ProbablyThis – Gay lifestyle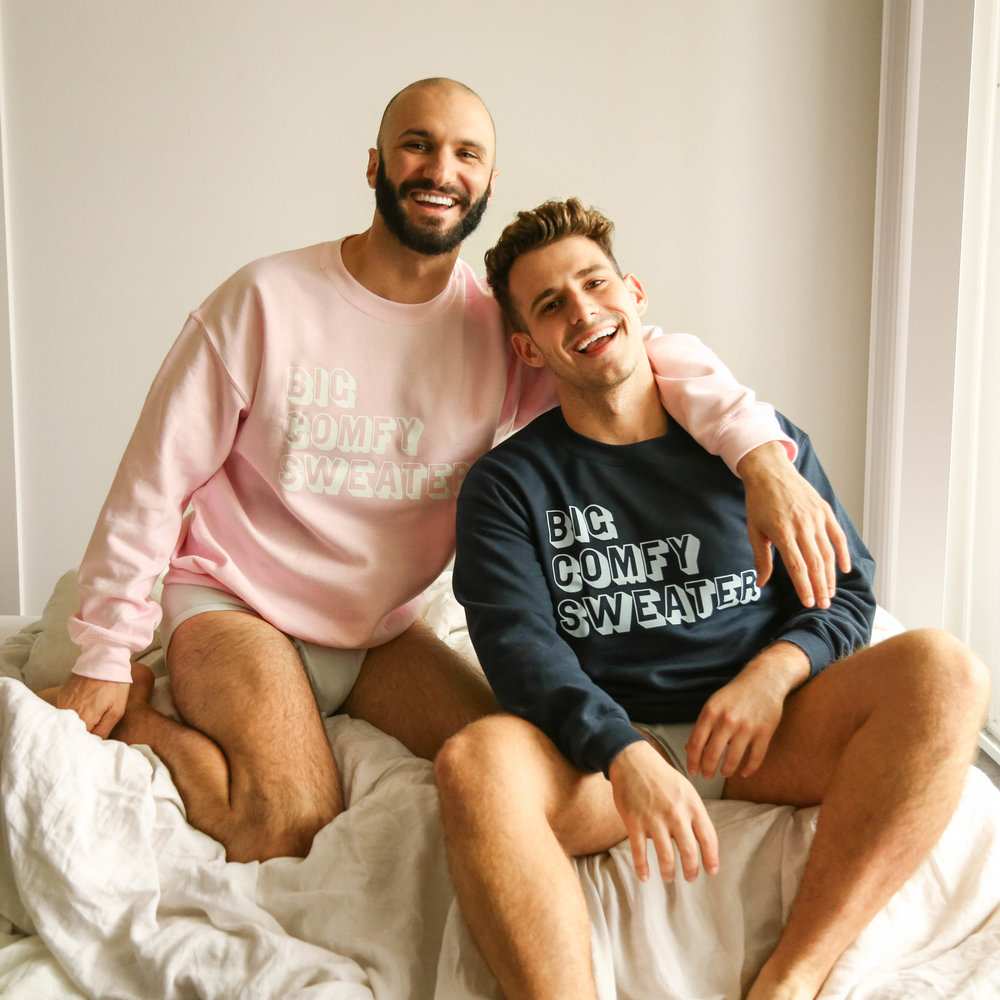 Beau and Matt are a darling gay couple from New Orleans who post gorgeous pics focusing on improving your home and garden. In their words, 'Matt's the bald one, Beau's the sassy one, and Fox is the one that's six pounds and covered in hair!'
We love the boys' online shop where they also publish content about food, interiors, travel, and menswear. The boys have a passion for beautiful homes, delicious food, and gay reality TV dramas, which they post about in their Insta stories every day.
Look out for the Instagram Lives cooking sessions the boys frequently do, with wonderful subtle thirst traps featuring Matt's impressive torso and Beau's tantalising hairy legs!
15. TheTravellingGays – Gay travel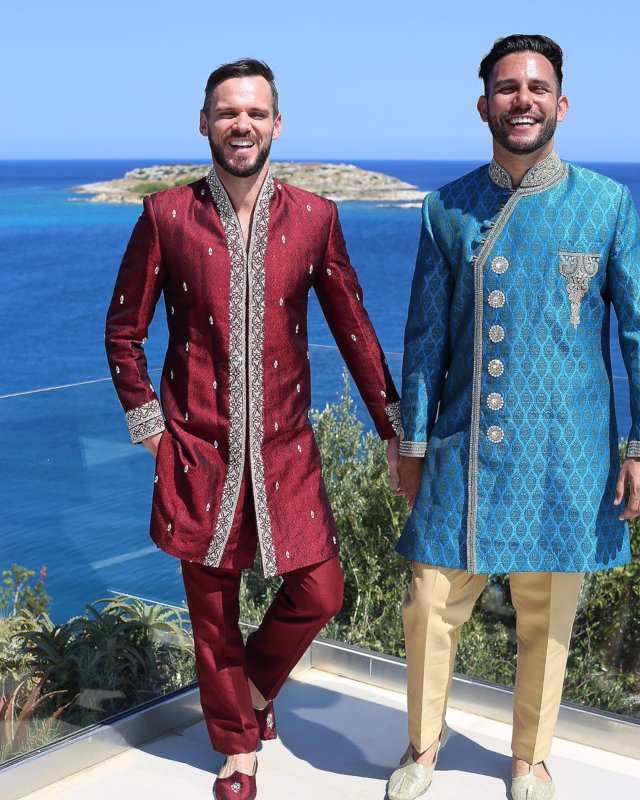 Doug and Sanjay are a married gay couple from the UK, taking us around the world with their adorable and super romantic couple pics. Or in their words, "Serving Gaytravel, Lifestyle & LGBTQ Realness".
Doug works in travel and is originally from the Lake District in northern England, UK. Sanjay is half Indian, half English from London, and works for an LGBTI charity. The boys originally met at Manchester Pride back in 2009 at a mutual friend's house party. They saw each other across the room, and the rest is history!
You may recognise Sanjay, who was a contestant on the 2014 BBC show "The Apprentice".
14. Maartje Hensen – Lesbian lifestyle, travel and photography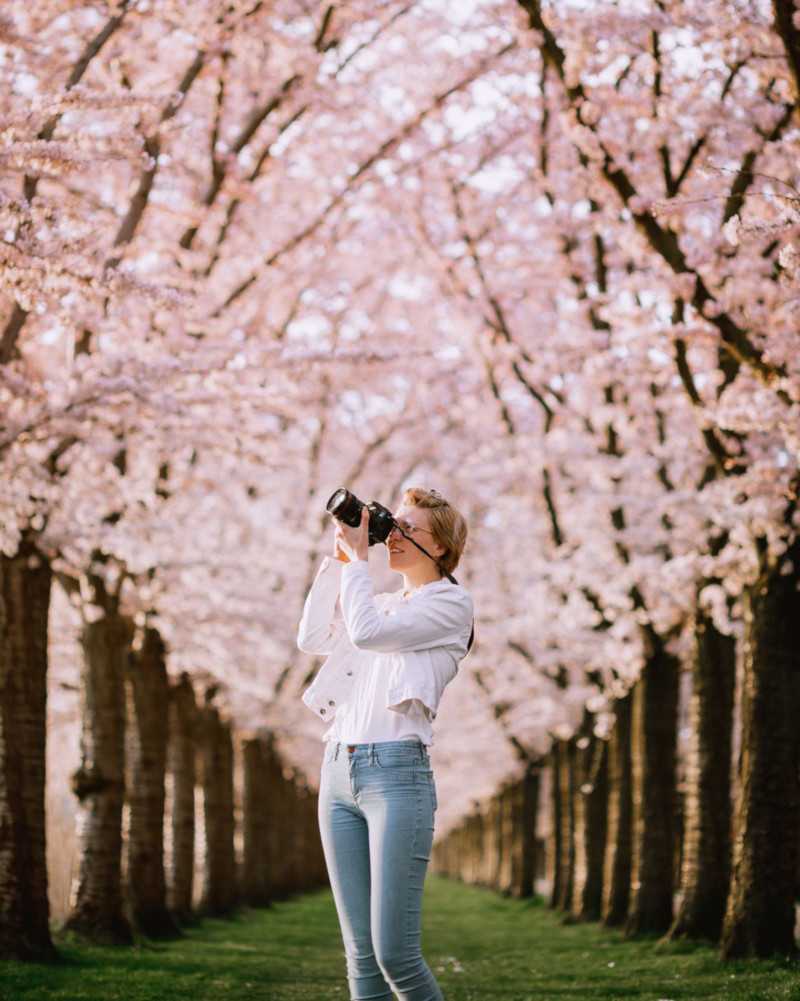 Maartje is a queer creative from the Netherlands who runs the fantastic lesbian travel blog Once Upon a Journey – as well as being an author and amazing photographer!
You will fall in love with Maartje's photography!
Maartje is a talented photographer who prefers to be behind the camera rather than in front of it and you can tell with just a quick look at the stunning photos on her Instagram.
She's also passionate about travel and even recently released a queer travel book called The Pride Atlas! This is the ultimate guidebook for LGBTQ+ travelers and features queer events all over the world along with the best destinations.
13. MichaelandMatt – Gay travel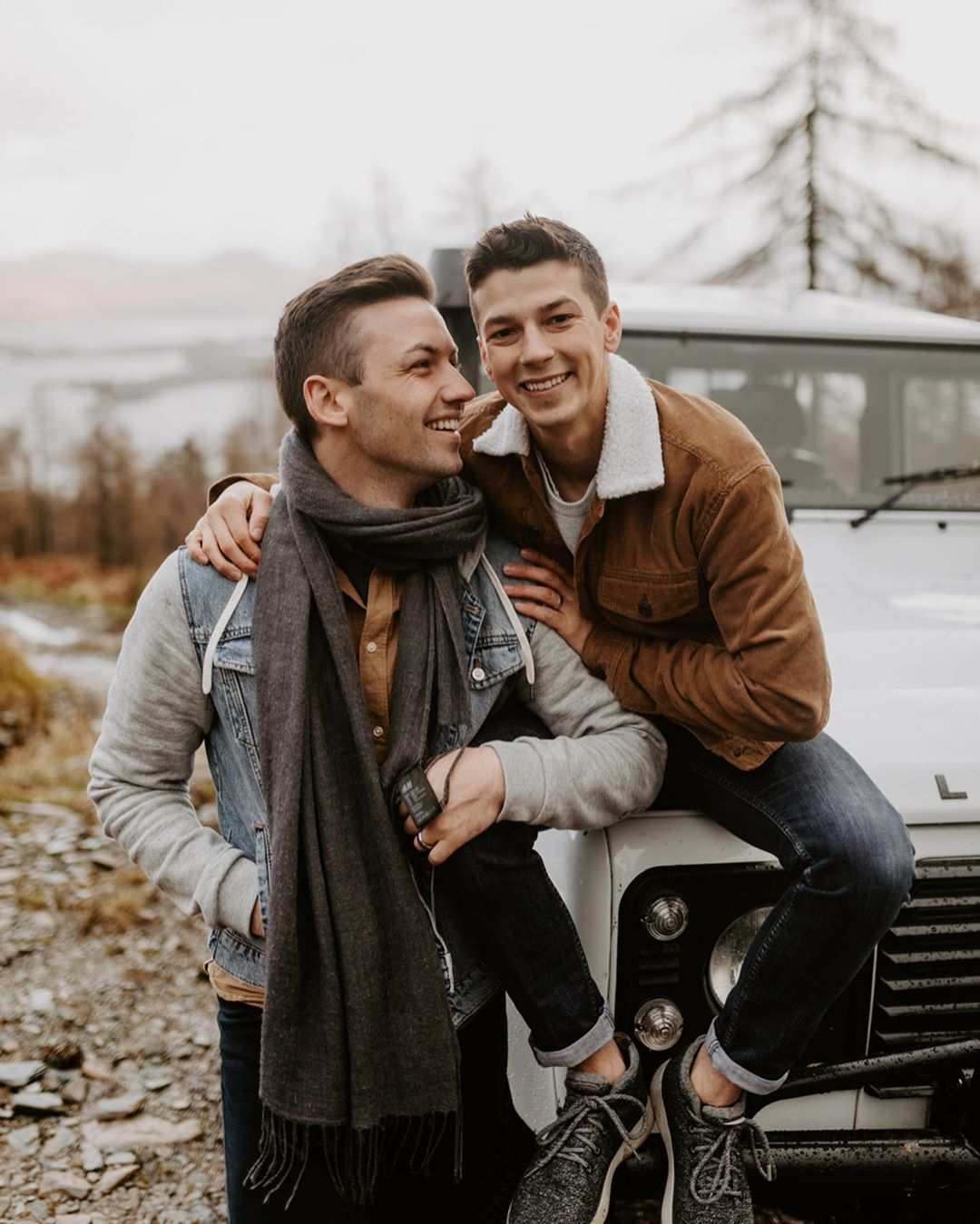 Michael and Matthew are a really cute gay couple from Oregon who inspire travel and have the cutest day-to-day post of their lives in Portland.
Their photography is simply stunning!
The boys originally met in 2014 over YouTube after posting their coming-out videos. One week later, Michael purchased a flight to visit Matthew in Seattle. They fell in love and Matthew moved to Nebraska for a number of years to be with Michael while he worked through Dental school. After graduation, they got married!
When not traveling, Michael is a dentist, and Matthew is a nurse as well as a freelance photographer and writer.
The boys also produce engaging videos from their travels which you can check out on their YouTube channel.
12. Keenanblogger – Singer, actor, and gay lifestyle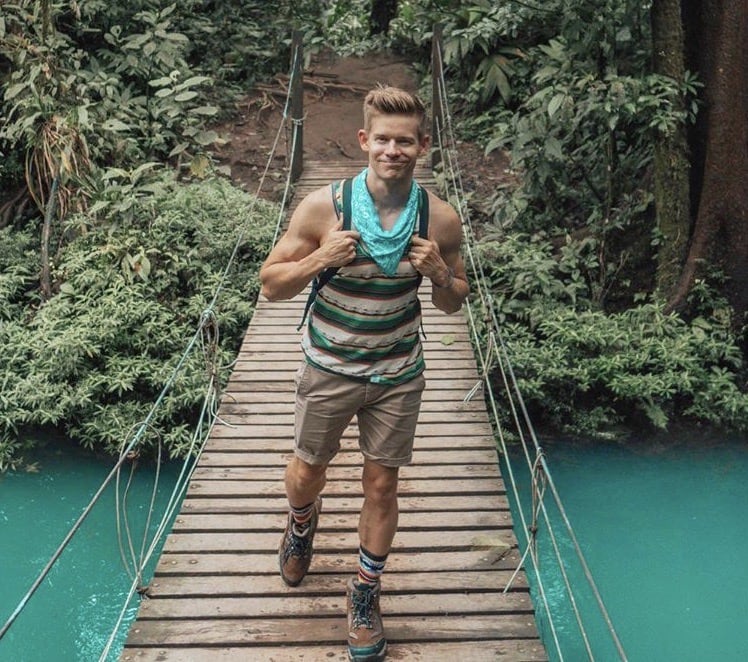 Andrew is super cute, inspiring and really well dressed!
Andrew Keenan-Bolger is primarily known for his acting and singing, especially on Broadway. In 2010 he co-created an online comedy called "Submissions Only" and then directed two short films – "Sign" and "The Ceiling Fan".
His Instagram is one of our favorites because it's always full of inspiration, charm, and the odd cheeky thirst trap. He is also extremely cute with the best smile ever!
Andrew uses his Instagram to show off his travels and also showcase his many outfits via his popular Lightroom presets. Together with his husband, Scott Bixby ("Third Lady of the United States"!), they made a very handsome power couple.
You can see more of Andrew on his YouTube channel where he posts fascinating backstage videos from his Broadway shows.
DON'T MISS OUT!
Join our newsletter
Subscribe now to receive in-depth FREE travel guides, along with inspiring stories, savvy planning tips, and exclusive discounts on gay tours.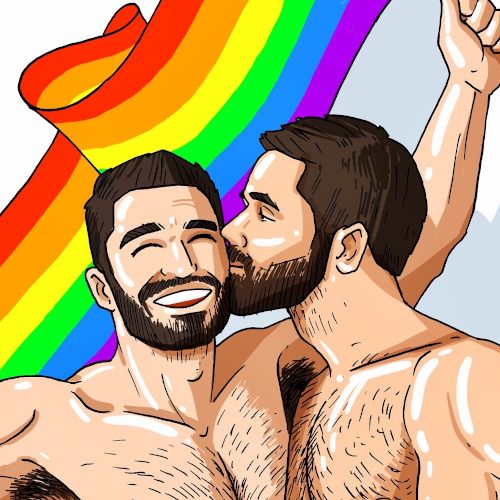 11. The Globetrotter Guys – Gay travel and lifestyle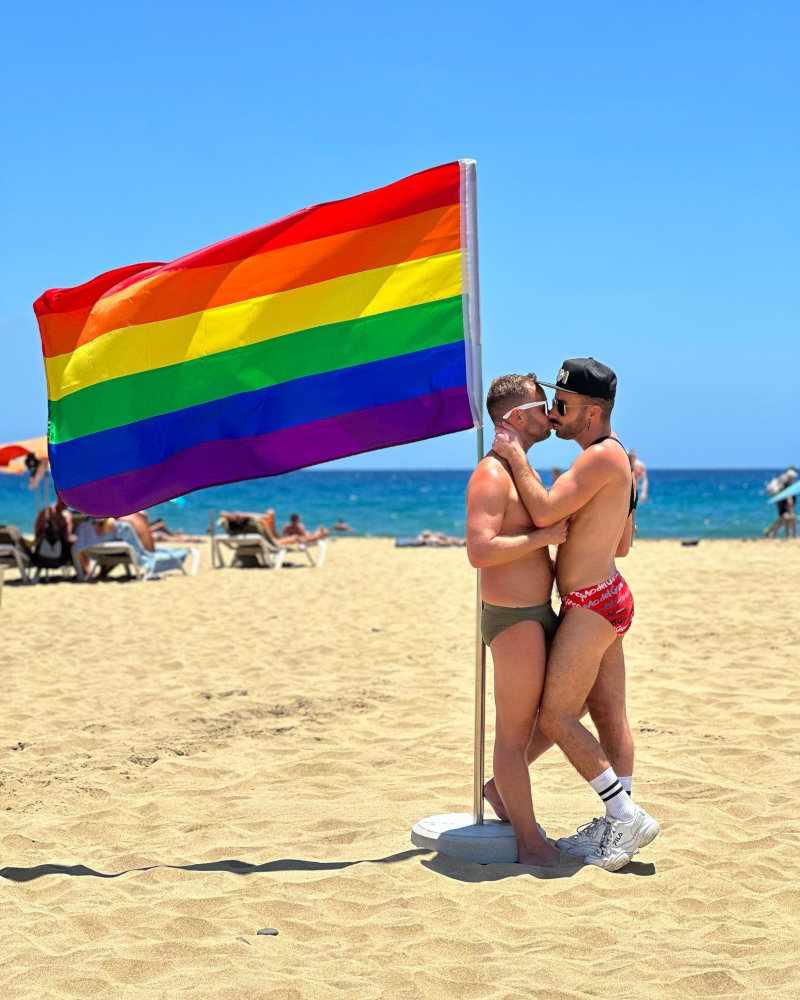 What can we say, we love a cute traveling gay couple and Sion and Ben are always sharing super useful (and cute) travel content.
They are a married gay couple from the UK, who have a travel blog and also share plenty of inspiring reels on Instagram – as well as TikTok!
As well as reels on the beautiful destinations they visit, they also share informative ones explaining some of the issues that often face gay travelers, such as why holding hands can be scary and some of the dumbest things people say to gay people.
Of course, there's also plenty of fun and inspiration on their feed too, with hotel reviews, guides to gay destinations, pride events and, our personal fave, a Wes Anderson-style but make it gay video about their morning routine!
10. Kit Williamson – Filmmaker, and storyteller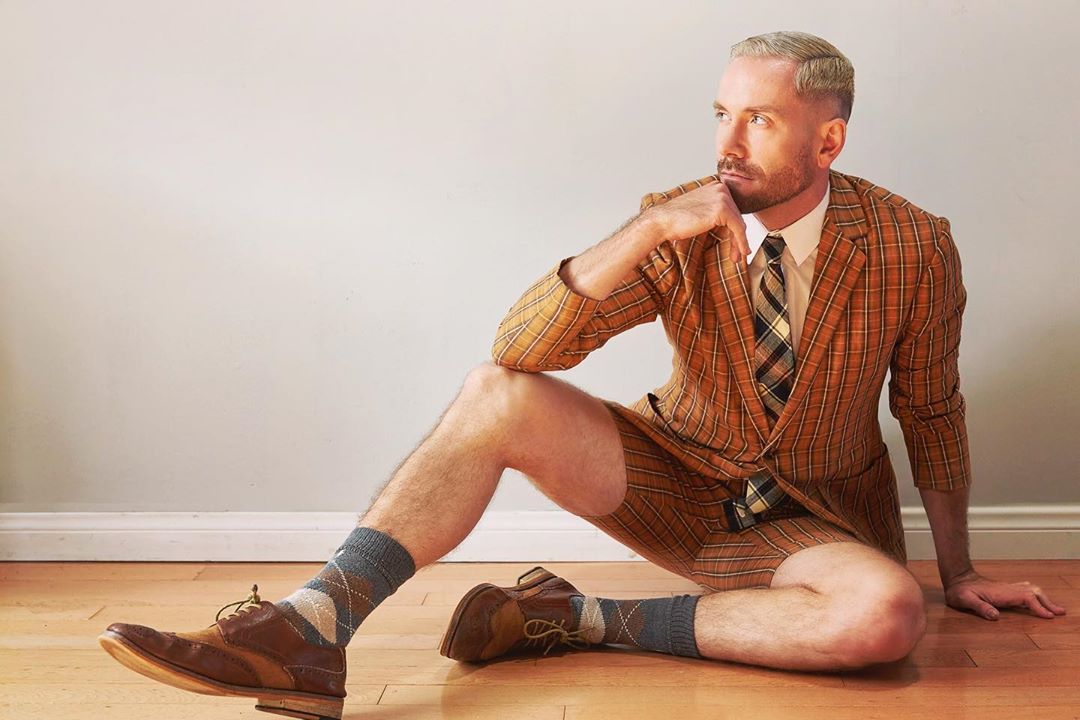 If you haven't watched the Emmy-Nominated Eastsiders yet on Netflix, then you're missing out!
Kit initially created this dark LGBTQ comedy and launched it on YouTube. He crowdfunded the remaining episodes, eventually selling them to Netflix. Eastsiders is funny, moving, and very real, exploring queer issues ranging from relationships, substance abuse, coming out, seҳʊal health, and more. Kit is all about Eastsiders on his Instagram, along with some very thirsty snaps and most importantly, posts about LGBTQ issues.
Kit's handsome husband, John Halbach (and co-star in Eastsiders) is also big on Instagram, together making up one very influential power couple team. When not producing an award-winning series, the boys are also passionate about traveling and use their Instagram to promote gay travel, which we also love following.
We were lucky to meet the boys when we were all on a press trip together in Canada for Whistler Pride.
9. Raffinee – LGBTQ Family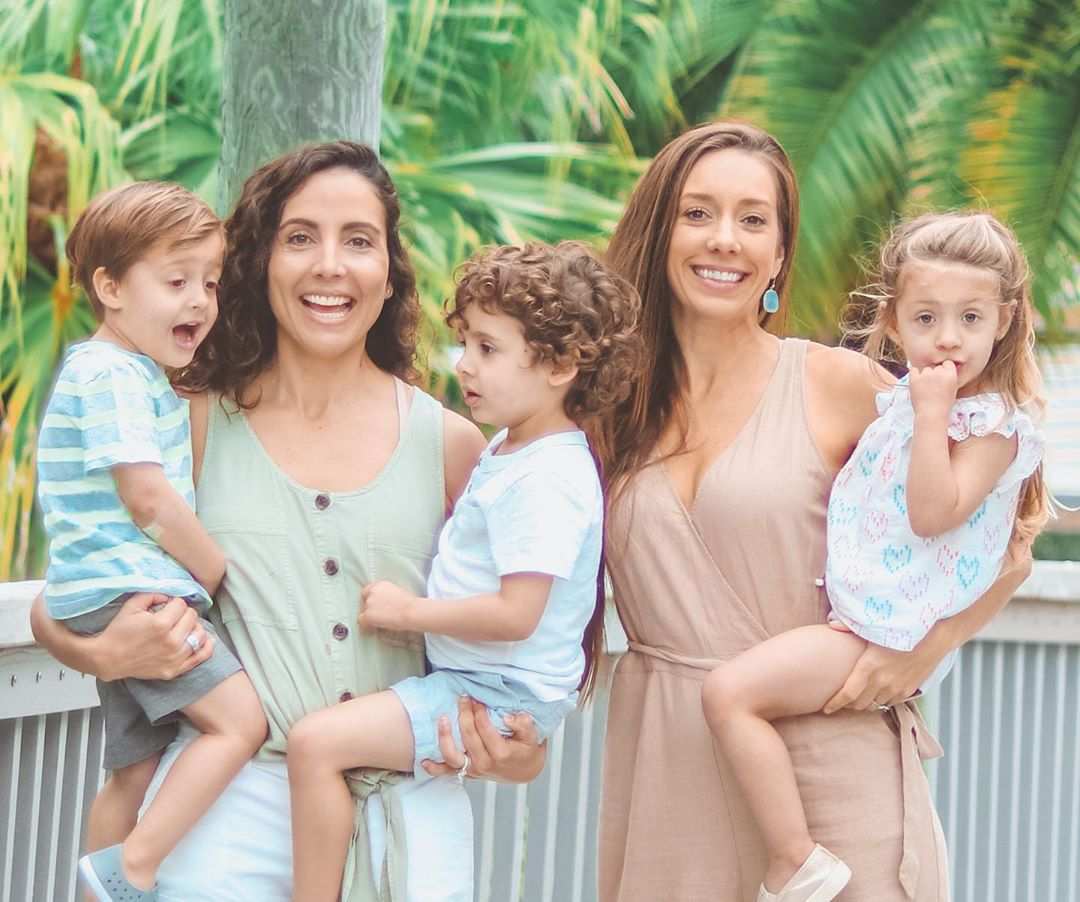 Raffinee is the yummy mummy of 3 beautiful children – Mateo and twins Luca + Lola, with her wife, Micaela. They describe themselves as a vegan family and are based in San Francisco.
The interesting thing about Raff and Mica is that they both went through IUI almost at the same time so Micaela got pregnant first with Mateo, then 7.5 months later, Mica delivered twins Luca and Lola. Find out more in their Raff Out Loud blog where they share fascinating stories about what it's like going through IUI (intrauterine insemination).
Raffinee and Micaela are passionate vegans, publishing insightful content about vegan beauty products and other discoveries that promote a healthy plant-based lifestyle.
8. Zakartwins – Proud gay Iraqis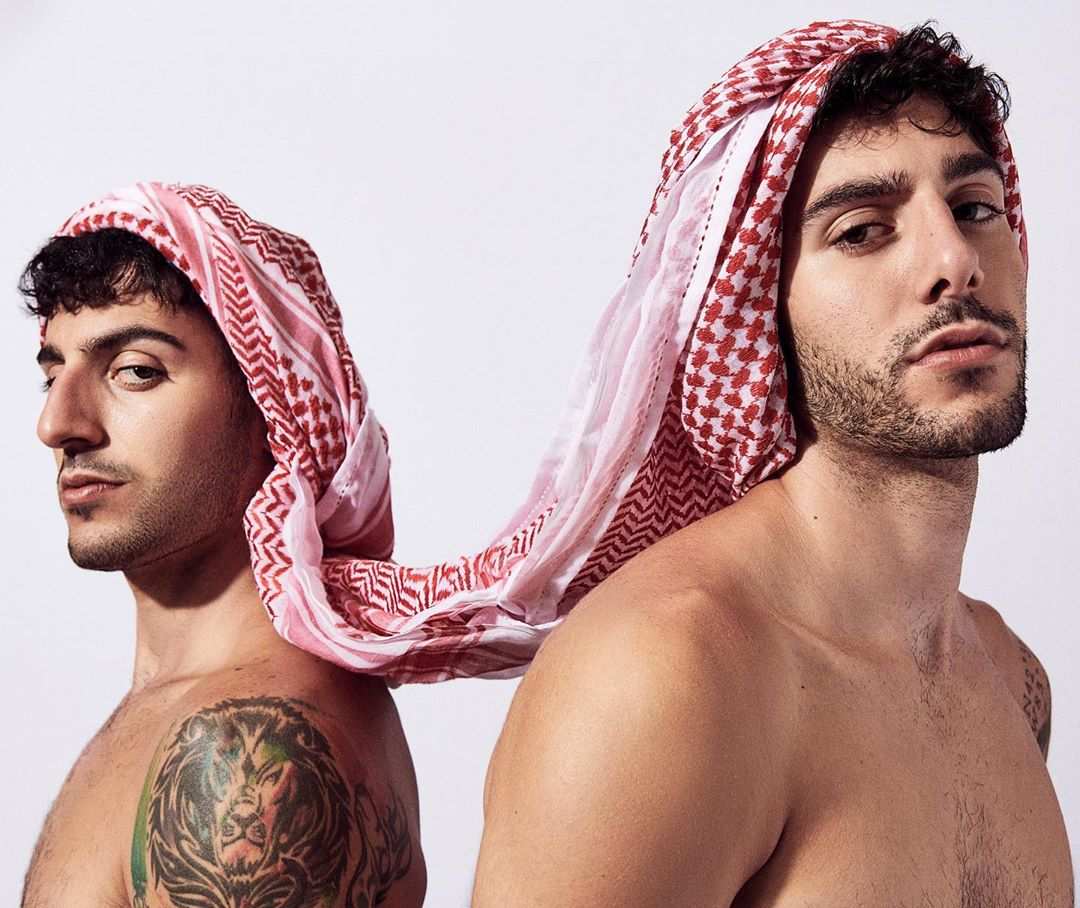 They are hot, like smoking hot. And frickin' funny too!
But we love the Zakar twins, Michael and Zak because they do something that is so important – challenge negative stereotypes about homosexuality in the Arab world via very thirsty pictures!
The boys are originally from Detroit, born to Iraqi immigrant parents. They've published their coming out story, which has been adapted into a stage play called "Pray the Gay Away". Their story is about how they came out to their mother who was a gay-hating, devout Catholic, and tried to pray the gay away as a reaction to her boys coming out to her.
We love how the boys use comedy to tell their story from awkward and closeted teenagers to confident men who are out and proud.
7. Team2Moms – Queer family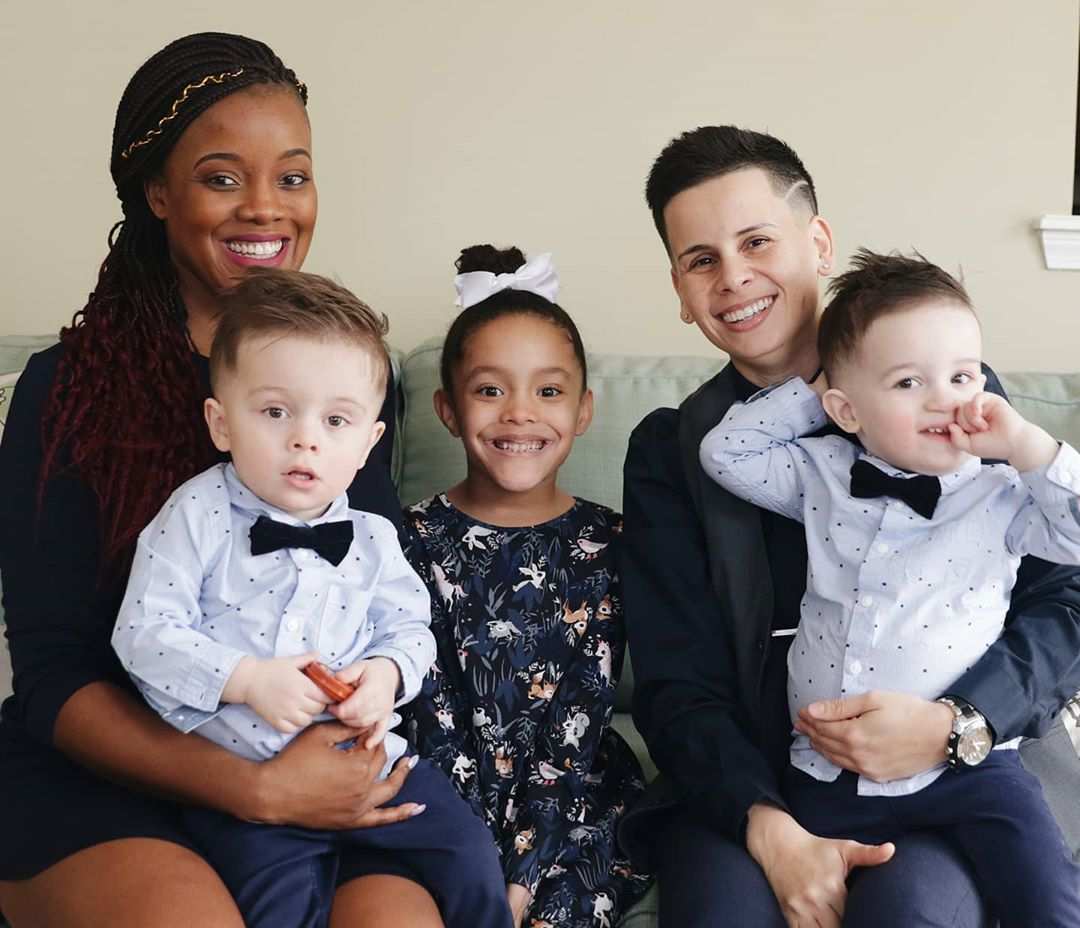 Denise and Ebony are the power mom team behind this handsome family, which includes the adorable Olivia and twins Jayden + Lucas. They share posts about their day-to-day cute gay family life in New York.
The girls aim to inspire possibility with family-hopeful LGBTQ+ fans and to destigmatize queer families through relaying their own journeys.
They do posts about self-acceptance, their family milestones, and loving moments of their family always aiming to encourage people to be authentically who they are.
Denise and Ebony launched their YouTube channel in honor of President Obama's second-term re-election back in 2012. Team2Moms is also huge on Tik Tok where they post hilarious but poignant videos challenging stereotypes about same-gender families.
6. Arif and Ricky – Gay travel
Arif and Ricky are totally adorable and also super inspiring!
Arif and Ricky are a gorgeous gay couple who travel the world while also providing excellent advice for others on everything from how to remain optimistic in the face of hate to how to become an LGBTQ+ entrepreneur!
Along with cute photos and videos on their Instagram, Arif and Ricky will soon be appearing in their own television show – Arif and Ricky in Wonderland. Until then, keep an eye on their IG or YouTube for fun and helpful content, as well as information about gay rights around the world.
5. RoxOnAJourney – Lesbian travel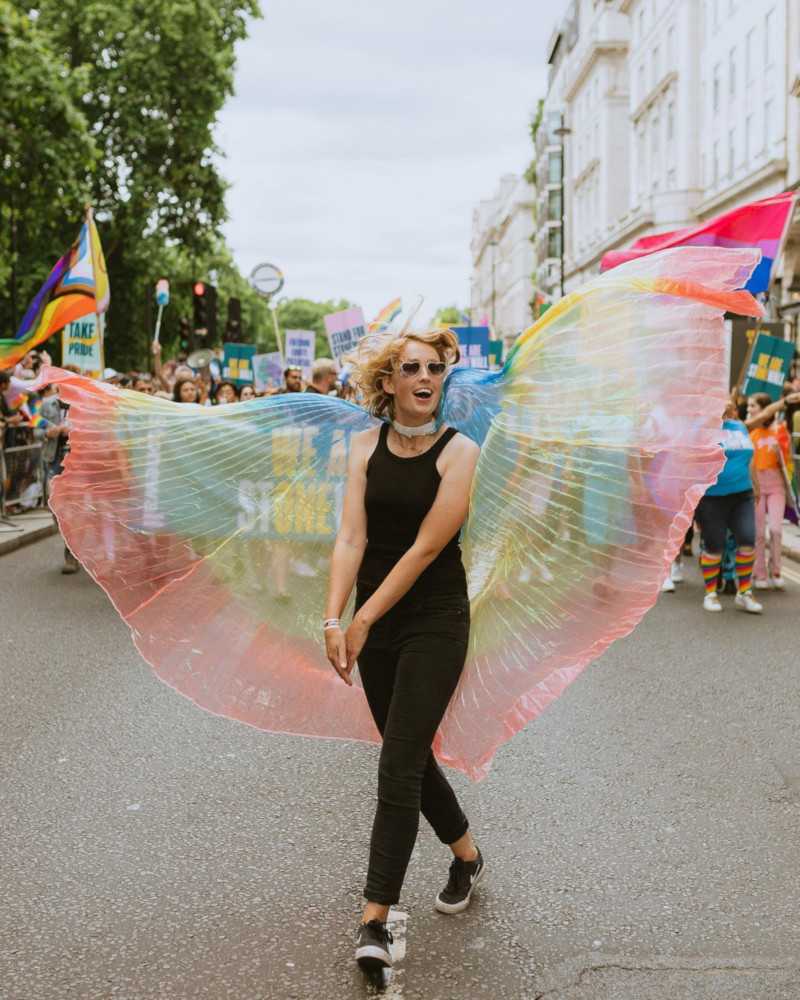 Rox is a queer creative travel enthusiast from Holland. She started her digital nomad career in early 2017 after leaving behind her life in Amsterdam to travel full-time. Since 2020, she's settled back in Amsterdam and is now slaying it on the 'Gram, while also traveling whenever possible.
We absolutely love following Rox's adventures in her Stories as well as on the grid where she showcases what it's like traveling the world as a queer woman and where the best places are to go.
Along with travel, Rox is a foodie who shares yummy vegetarian and vegan recipes on her blog. Be sure to check out her special Rainbow Recipes for your next Pride party!
4. RaviRoundTheWorld – Gay travel and Pride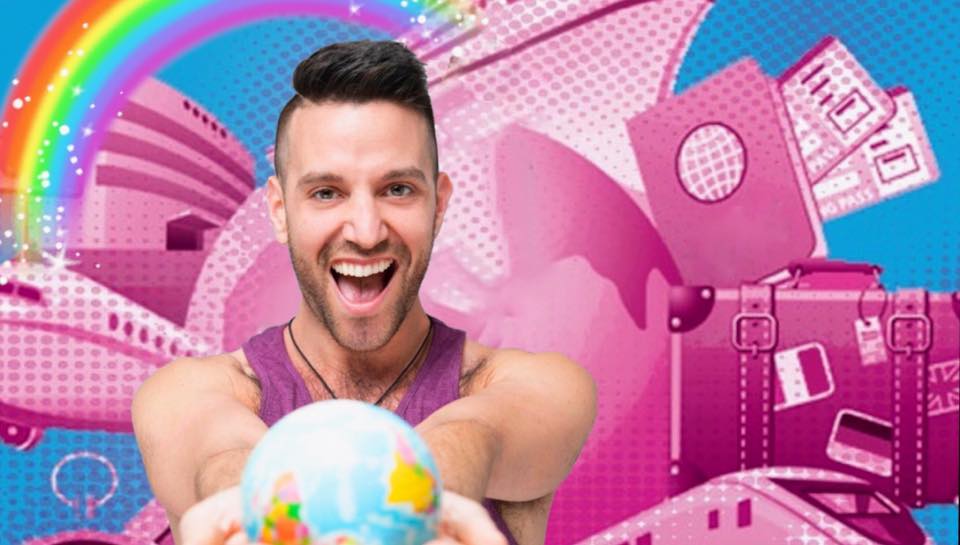 Ravi is as fabulous as he is adorable. Originally from Pennsylvania, he is now living in New York. We met in gay St Petersburg, Florida in 2017, and have been following him ever since.
His profile gives an interesting insight into the different gay scenes and Pride events around the world, and his Insta Stories are absolutely hilarious!
Ravi also has a blog called Ravi Round the World, but we especially love his Youtube channel, since he has made a few different gay travel series that are so much fun. We'd be hard-pressed to pick a favorite between "Ravi's Road to Pride" where he visits gay Pride events around the world, or his Gaycation travel show, where he takes viewers to some of the best gay vacation destinations in the US and abroad.
Also, his outfits are always on FIRE!
DON'T MISS OUT!
Join our newsletter
Subscribe now to receive our latest stories, in-depth gay travel guides, savvy planning tips, and exclusive discounts on gay tours.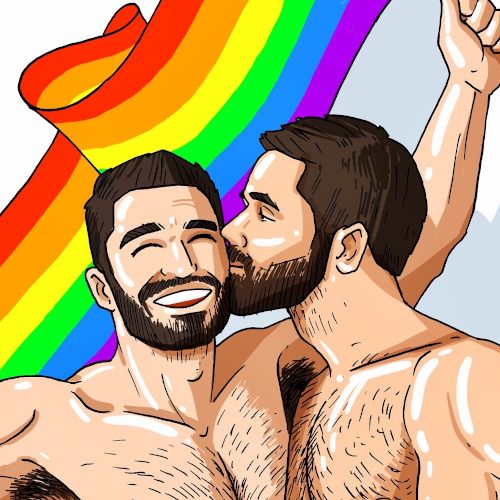 3. Terrell and Jarius – Queer family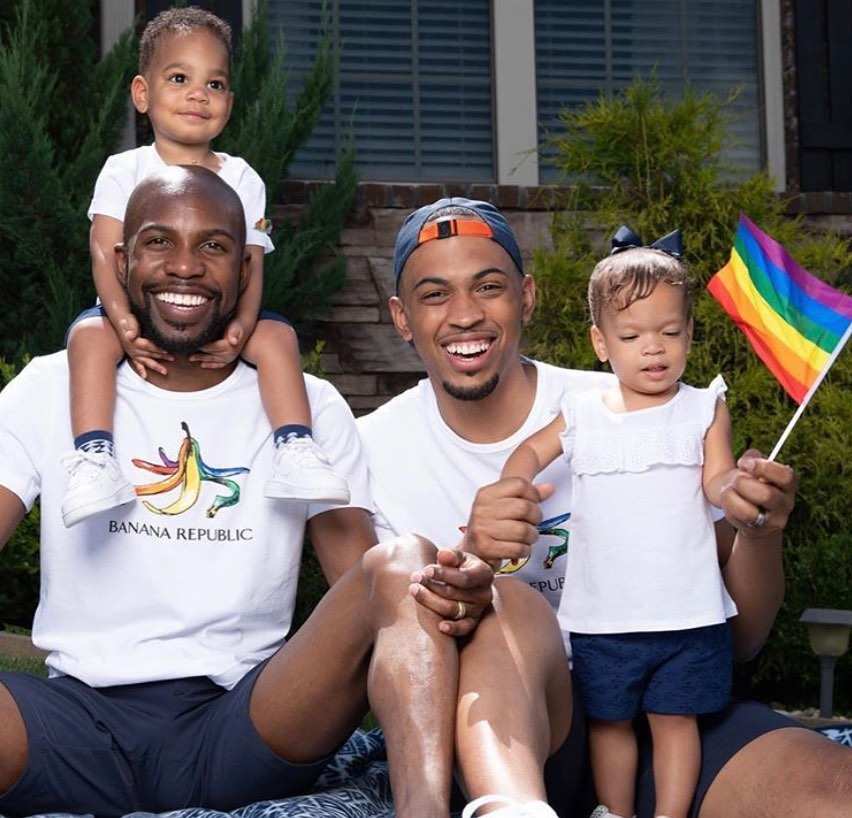 Terrell and Jarius are not only a handsome couple but loving fathers to twins Ashton and Aria.
They aim to break all stereotypes placed on gay couples, normalise LGBTQ+ parenting and redefine what marriage + family look like.
The boys first met when they were in their freshman year of college at a haunted house. They later moved to Atlanta, Georgia, where they're based, and decided they wanted to have a family together. After a few attempts at traditional surrogacy, their charming twins were born, and the rest is history. This is one super cute gay family you need to be following!
Over on their TandJFamily YouTube channel, they publish super inspiring videos about their lives as gay dads and the process they went through to become a family.
2. ReadyToStare – Plus size fashion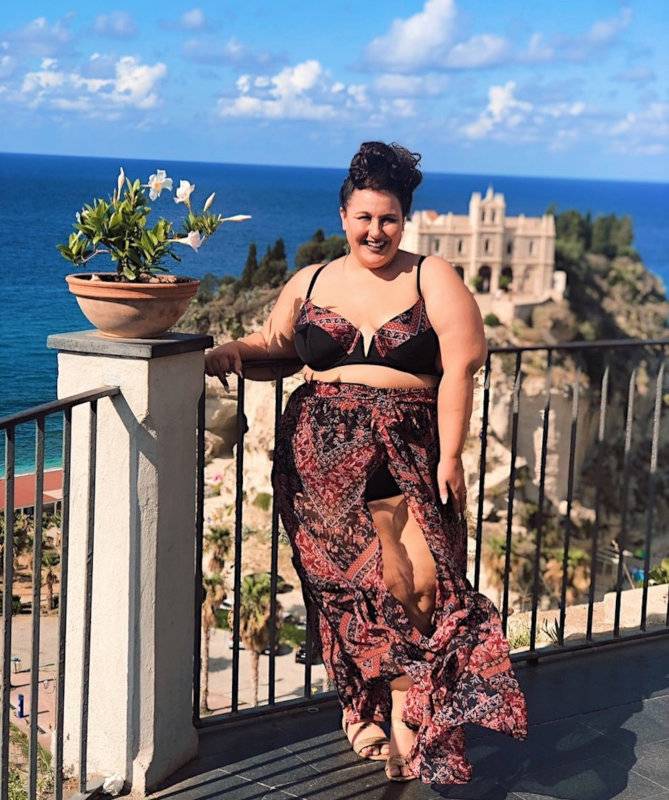 Ms. Alysse Dalessandro Santiago is one queer femme you need in your life!
She calls herself a Petite Plus Model and is all about promoting plus-size fashion, which she does so beautifully on her Ready To Stare website. Alysse is also a travel blogger, LGBTQ influencer, writer, designer, and professional speaker, based in Cleveland, Ohio. Alysse started her first business, a pop-up vintage store back in 2009 while earning her degrees in Journalism and Gender Studies in Chicago.
We love her positive energy and the way she owns body positivity.
Her Insta name ReadyToStare is just spot on! She also posts inspiring stories with her partner, the CockyFlyTransGuy. Alysse is one of the most inspiring and engaging gay models we've come across on Instagram and we LOVE her!
1. Maxism – Model, and activist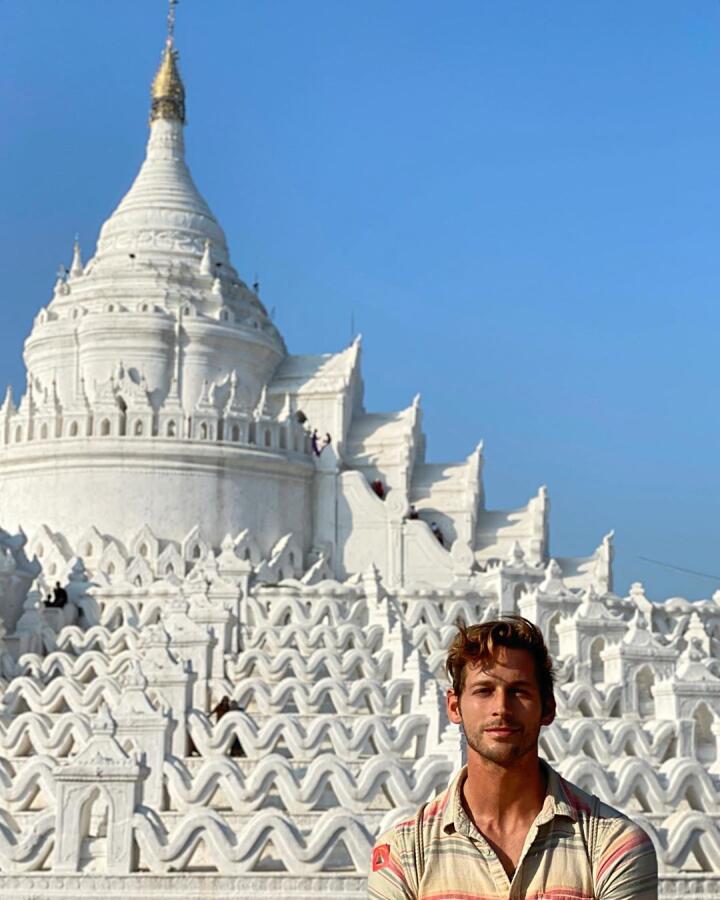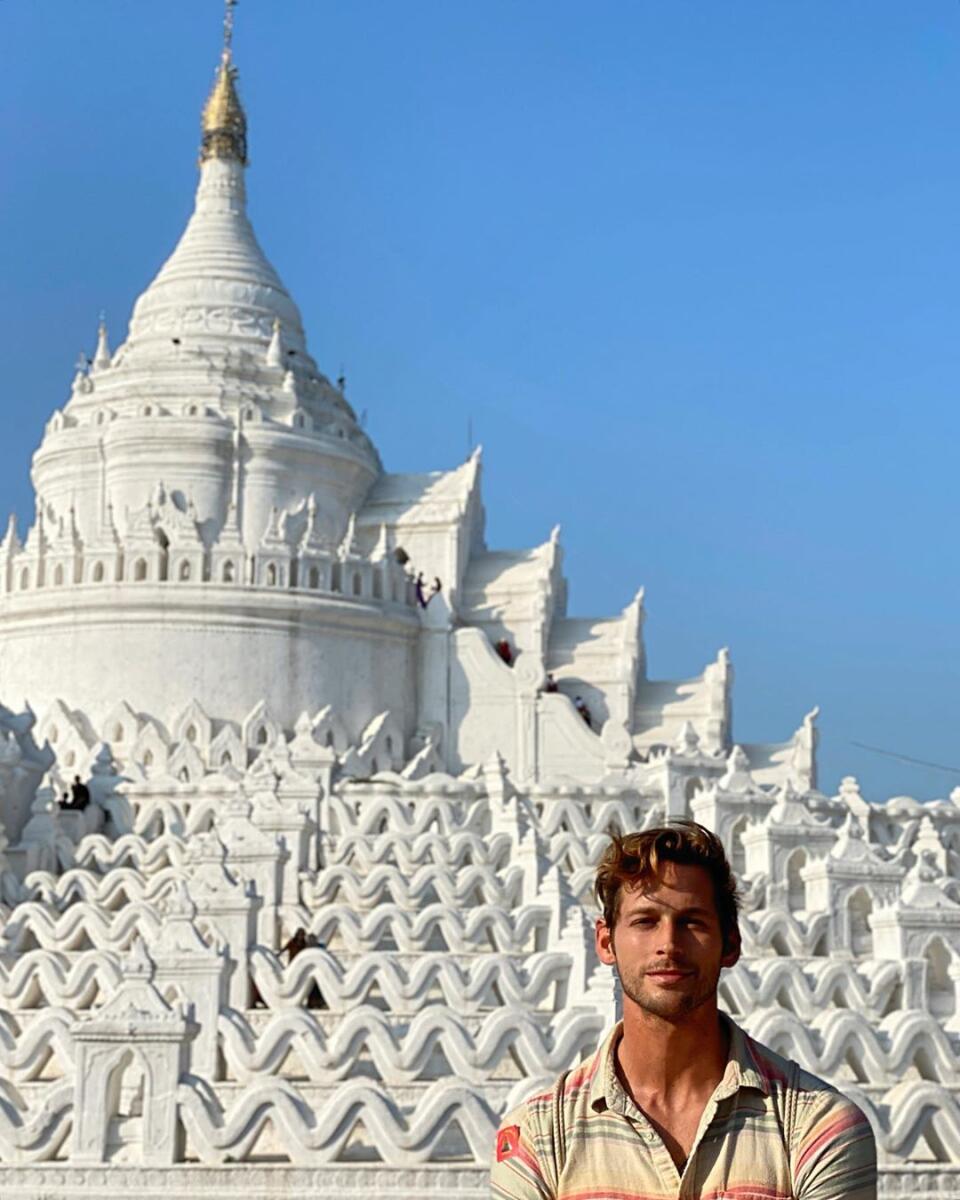 We LOVE Max Emerson!
Alright, he's freakin' hot (and not afraid to show it in some of his thirstier posts!), but Max does something we love: he uses his platform to promote awareness of LGBTQ issues with a smile. His captions are absolutely hilarious, always with plenty of tongue-in-cheek humor. Max is definitely one of the best gay models to check out online.
We first 'discovered' Max when we were researching our trip to gay Colombia many moons ago and found his goofy but hugely endearing travel videos. This is why we also rate Max as one of the best gay YouTubers out there.
Max is also an actor, appearing in the season 5 finale of Glee. He's also written, produced, co-directed, and acted in two short films – DipSpit and Earwig, which were featured at the 2011 Miami Gay and Lesbian Film Festival.
In 2017 he released his movie "Hooked", telling the story of a homeless gay guy called Jack to highlight the problems faced by homeless LGBTQ youth and donated half the profits to gay charities.
As well as his thirsty pictures, Max also spoils us with posts about his life with his handsome Colombian boyfriend, Andrés Camilo, and their cute pup – Sergeant Pupper. This is one pair of hot gays you need to check out today if you aren't already!
DON'T MISS OUT!
Join our newsletter
Subscribe now to receive in-depth FREE travel guides, along with inspiring stories, savvy planning tips, and exclusive discounts on gay tours.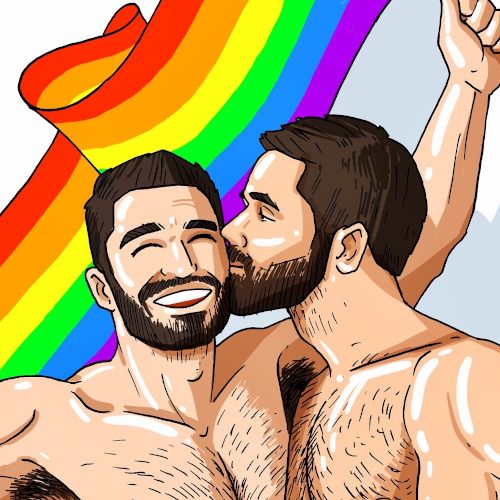 ---
Like this post? Pin it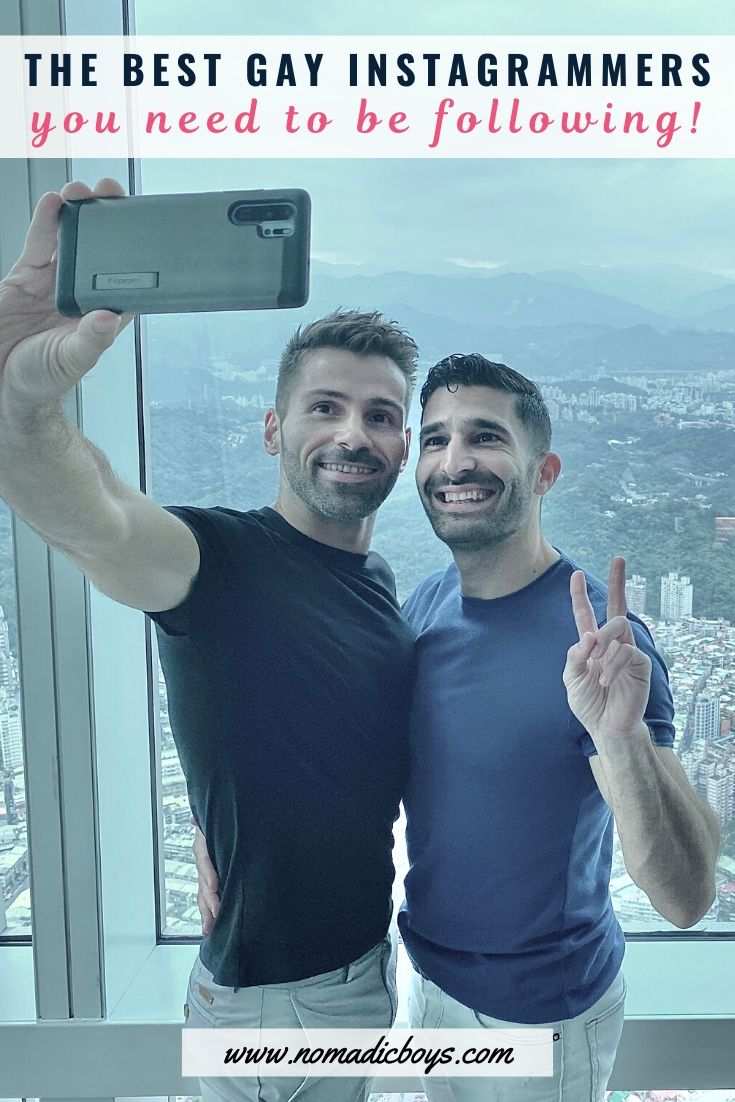 Happy travels are safe travels
We recommend you always take out reputable travel insurance before your next vacation. What happens if you suffer from illness, injury, theft, or a cancellation? Many gay travelers forget about it and regret it when something happens. Better to pay a small price and have peace of mind and not worry.