Whether you're a Harry Potter fan, Simpsons geek, or you love good old fashioned wild rollercoaster rides, Universal Studios in Orlando will completely rock your world.
It sure rocked ours!
Universal is simply overwhelming, exciting and totally magical! And as a massive bonus, LGBTQ travellers should check it out in August when the big Orlando Gay Days takes place! If heading here in October, then we recommend coinciding your visit with Orlando Pride, which usually takes place in the middle of the month.
Universal definitely ranks as one of our highlights from our big road trip around Florida as a gay couple. Not really surprising – this was one place we've both been dying to visit for a long time! As Harry Potter fans, we were particularly excited to visit the life-size recreation of The Wizarding World of Harry Potter.
These are our 5 favourite rides at Universal Studios in Orlando, which we loved so much, we went on each of them at least 2/3 times.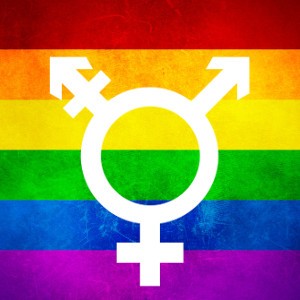 Advice for LGBTQ travellers to Orlando
Orlando is super gay friendly, with a large LGBTQ community as well as a big gay scene. Orlando is famous for its "Gay Days" in August, which is one of the best times to visit for LGBTQ travellers. As a gay couple travelling in Florida, we never had any problems booking double beds in guesthouses or hotels we stayed at, especially in Orlando. However, we have all read in the news about certain homophobic attitudes prevalent across rural parts of the USA, so it goes without saying that you should trust your intuition and be cautious when you think you need to.
Harry Potter and the Forbidden Journey
As die-hard Harry Potter fans, we were blown away from the moment we stepped foot into the life-size recreation of Diagon Alley at Universal Studios! The immense detail that has gone into recreating everything is simply astonishing, from the Butterbear stands, the dragon atop Gringotts Wizarding Bank and the many different wizarding shops where you can buy souvenirs, wands and more.
On the other side of the Wizarding World, which is located at Universal's Islands of Adventure, you can visit Hogwarts school and take the Forbidden Journey. This is a motion-based dark ride through Hogwarts and its impressive grounds with Harry and Ron leading the way. It's so lifelike that you really feel like you're flying on a broomstick through a Quidditch match. A must for all Harry Potter fans.
Hollywood Rip, Ride, Rockit
Stefan almost lost his voice because of this ride. For us, this was the most intense-adrenaline-fuelled ride at Universal Studios Orlando. It's a steel rollercoaster ride which reaches 65 miles per hour (105 km/h) and oh my god you feel every second of it as you go up, down and spin around and around.
Its special feature? You can select a classic pop/rock anthem to have as background music in your seat during this 1 minute 37 seconds ride. For Seb, listening to Stefan screaming his head off to uber gay anthem, Gloria Gaynor's I Will Survive, was one of his most hilarious memories from our trip to Universal Studios!
The Incredible Hulk
The Incredible Hulk is another famous adrenaline-packed rollercoaster ride at Universal. It looks scarier than it is and for us, we found the Hollywood Rip, Ride Rockit ride more intense. Nonetheless, The Incredible Hulk is not for the faint-hearted and is still guaranteed to induce screams, excitement and get the heart pumping.
The ride accelerates to 40 mph (64 km/h) in around 2 seconds and reaches a top speed of 67 mph (108 km/h) as you go round and round, up and down, in full sight of everyone in the Islands of Adventure theme park in Universal.
Transformers: The Ride
On this ride, you're a Freedom Fighter in a simulation N*E*S*T* vehicle helping Optimus Prime and Bumblebee to save the Earth from Megatron.
Just like the Harry Potter Forbidden Journey, this is a motion-platform vehicle which glides along a 2,000 foot (610m) track. The seats move up to 360 degrees in different angles as you wind your way between the large 3D screens. We were so impressed at how life like it felt and for this, it definitely ranks as one of our 5 best rides at Universal Orlando.
Despicable Me Minion Mayhem
This is a super fun 3D motion-based simulation. Gru and his daughters recruit you into his latest scheme where you become an actual minion.
Unlike the Harry Potter and Transformers simulations, here you stay in your seat the entire time watching a screen through 3D glasses. However, the movement of the seat along with the 3D visuals makes it so lifelike, you really believe you're a minion trying to survive in their quirky world. Along with the sensory psychological impact, you'll also laugh along with all the silly minion shenanigans along the way. And he on the look out for the gay minion eagerly posing away for photos with tourists…!
Happy travels are safe travels
We recommend you always take out travel insurance before your next vacation. What happens if you suffer from illness, injury, theft or a cancellation? With travel insurance, you can have peace of mind and not worry. We love World Nomads travel insurance and have been using it for years. Their comprehensive coverage is second to none and their online claims process is very user friendly.
For more Floridian inspiration, check out the following guides: