Here are all the details for celebrating the annual Red Shirt Pride Day at Walt Disney World Resorts in Florida in June.
Orlando – the home of Disney and Universal Studios, is already pretty magical to start. But every June, the magic is taken to a whole new level!
Why?
It's the annual Disney gay One Magical Weekend of course! This is the time of year when the world-famous magical resort transforms into 4 days of gay pool parties and amazing music to kick-start Pride Month at Walt Disney World Resorts. It is also the annual Red Shirt Pride Days – an LGBT+ celebration of love and acceptance.
This is my write up of what has become one of my favourite gay events of the year!
Heads up: We just wanted to let you know that this post contains affiliate links. That means if you book something through one of those links, we'll get a small commission, at no extra cost to you. It helps us keep our blog going – so thank you in advance for your support! ♥
What is the Red day?
I had definitely heard of the concept of wearing a red shirt at Disney for Pride, but I didn't actually know this was a formal thing that happened every year!
It all started with a handful of people who decided to meet on the first Saturday of June in front of Cinderella's Castle at Disney's Magic Kingdom to celebrate love, acceptance and kindness. As they had only "met" through a bulletin board, they decided to wear RED t-shirts so it would be easy to find one another.
Fast forward decades later – three to be exact, and the event now brings together thousands of people each year. The best part is that a portion of the proceeds is donated to KindRED Pride Foundation, which supports charities that promote diversity, inclusion, equality and kindness. This means you can party, meet new friends and support a great cause, all at the same time!
The other cool thing is that they are expanding this with a mission to get 1,000,000 people around the world to wear red on the same day every year. You can join the next RED shirt challenge by signing up on the Red Shirt Challenge website and by using the #rspd hashtag in your social media posts. You will find us sporting our all-red gear whilst prancing around Disney on the look out for all the handsome princes for our Instagram…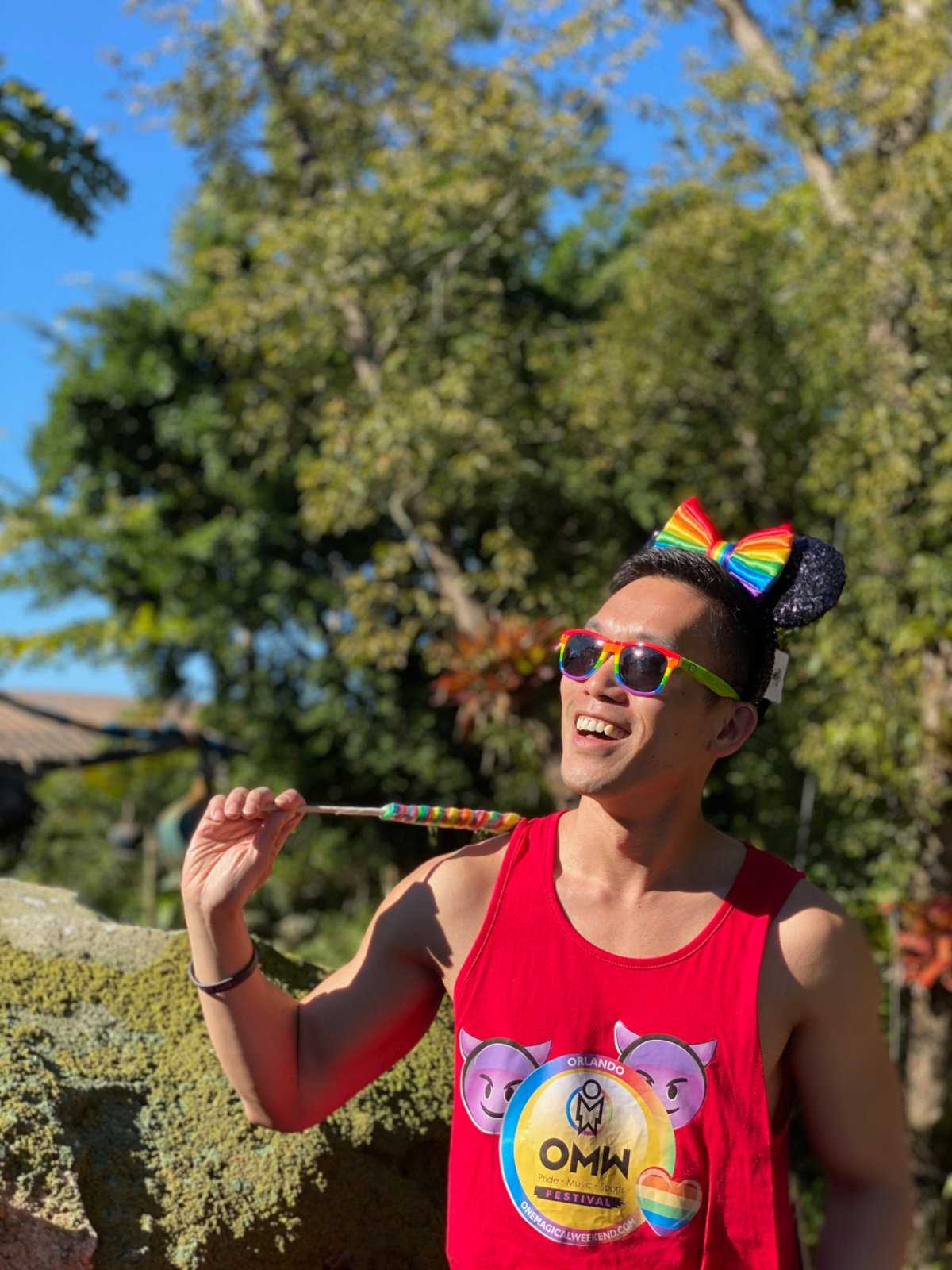 Where and when does the Red Day happen?
The RED Shirt Pride Days are scheduled during the first week of June. They take place at the Walt Disney World Florida at the following locations:
Disney's Animal Kingdom Theme Park
Disney's Hollywood Studios
The Magic Kingdom
Epcot
What else happens at the Red Days?
My boyfriend, Teraj, and I are not huge party-goers, but we always get excited about the One Magical Weekend because some of the parties take place right inside Disney World!
Each year, Disney's Typhoon Lagoon waterpark gets converted into a big gay dance party called Riptide. The park stays open until 2am along with some of the rides, including Tidal Wave, Castaway Creek, Keelhaul Falls, Mayday Falls, Crush "n" Gusher, and Miss Adventure Falls. If you get tired of dancing, you can just hop on a ride to cool down. This is my favourite party – music, cocktails, water rides and hot men in Speedos… what's not to like?
During the day, in the sea of RED shirts, you can discover all that Disney has to offer before that evening's parties. Make sure you also check out the newest attractions, including Remy's Ratatouille Adventure, Harmonious at Epcot and Mickey and Minnie's Runaway Railway at Hollywood Studios.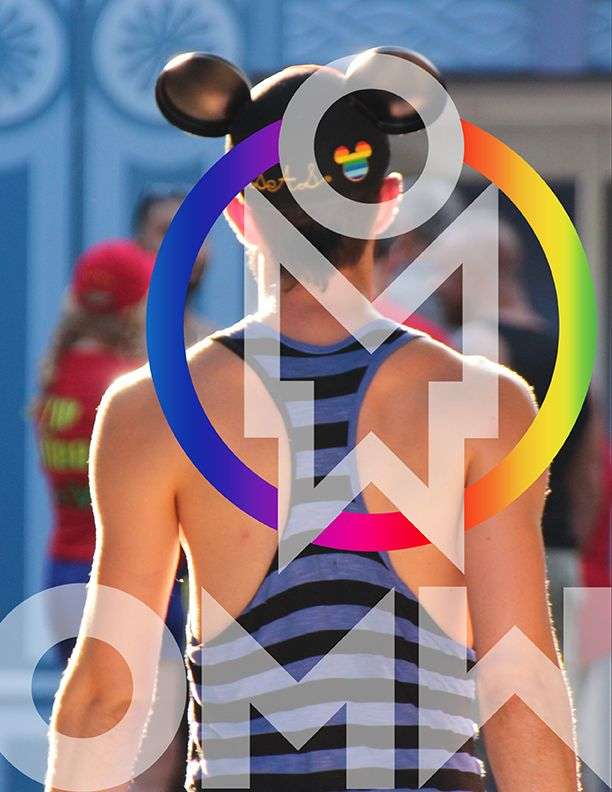 Love is Universal
Disney has plenty to offer, but you can't go to Orlando and not pay a visit to Universal Studios! This year was my first time ever going to Universal and although they do not have a designated pride event, they are very much LGBTQ friendly all year round thanks to their awesome slogan: Love is Universal!
I spoke with the Universal Public Relations Representative and she mentioned that they have a permanent dedication in their parks for team members who were lost during the Orlando Pulse shooting. Universal Orlando also has its own float at the annual Orlando Come Out with Pride parade every October. The Universal float features characters from their parks as well as their fabulous team members.
My favourite part of Universal is the Wizarding World of Harry Potter, in particular, the new Hagrid's Magical Creatures Motorbike Adventure ride. It really is everything you imagine it to be and as a massive fan of the Harry Potter books as a child, it was like I was reliving my childhood dreams!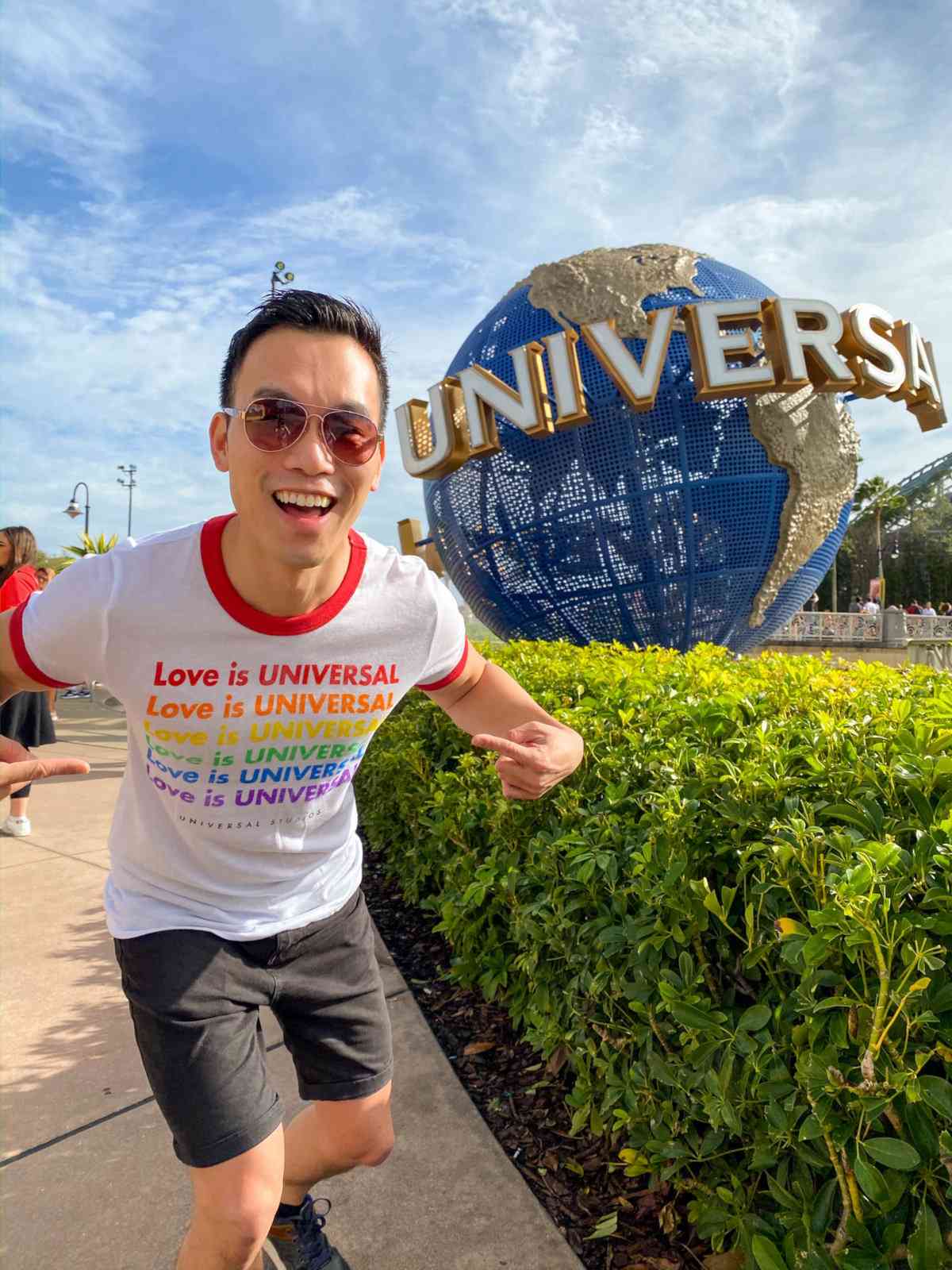 Where does Sleeping Beauty stay?
Teraj and I always stay at the Sheraton hotel, which I highly recommend. Be sure to also check out the listings on Airbnb if you want a more independent experience.
Sheraton Orlando Lake Buena Vista Resort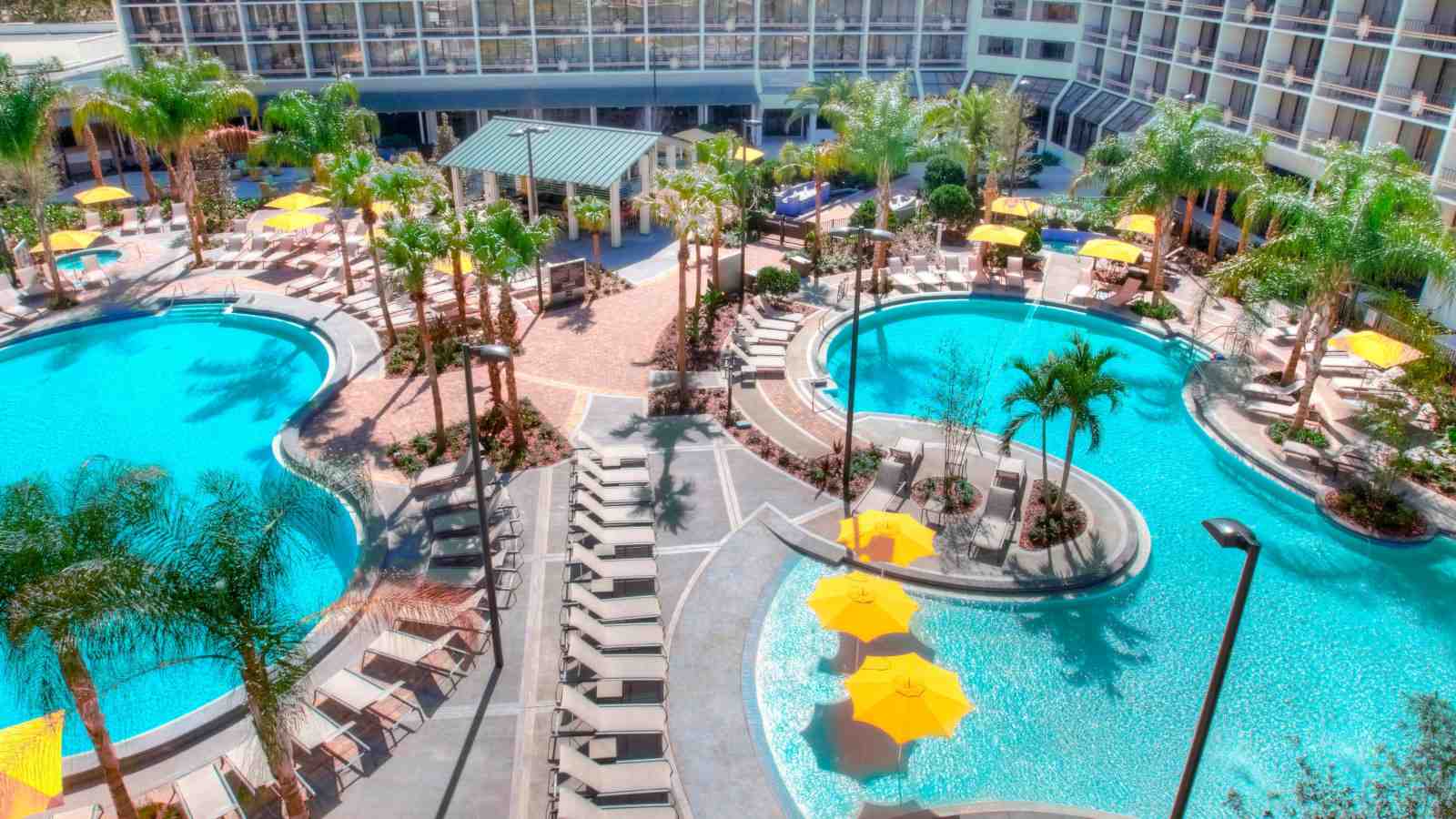 Why we love it
---
Official host resort for One Magical Weekend
Also hosts some of the parties
Swimming pools, spa, hot-tub and a waterslide!
Excellent food at the two restaurants
This is the official host resort, Sheraton Lake Buena Vista Resort, where some of the One Magical Weekend parties are held. Your room stay includes two Therapy Pool Party tickets for each day.
What I love about it is that we got to attend the onsite after-hour dance parties (CADABRA) each night and easily stumble home to your hotel room.
I personally love that there is something to do for all ages and interests. We love to dance, and with all those dance parties on offer, it's pure heaven for us here! As foodies, we also love all the many food options available at the Sheraton. The 27 Palms Grill provides delicious poolside dining and we love the all-American brunch dishes at Zest in the morning. After letting our meals digest a little we also spend plenty of time frolicking in the water of the two outdoor pools and reliving our childhoods on the waterslide!
There are also lots of poolside cabanas for when we just want to relax with a cocktail, not to mention the romantic hot tub which we like to enjoy at night under the stars. After all that partying a couples massage at the Top of the Palms Spa was just what the doctor ordered and the best way to unwind before heading home again *sob*.
---